In September I had the pleasure to revisit this amazing trout farm, called Albota, which is situated in Sibiu county, Romania. Read the first part of my post here.
It is not just a fish farm, it's a very smart business that attracts thousands of tourists daily. The owner knew very well what' he's doing, he had a long term business plan when he started and now he owns a nice farm, that is 80% self-sufficient.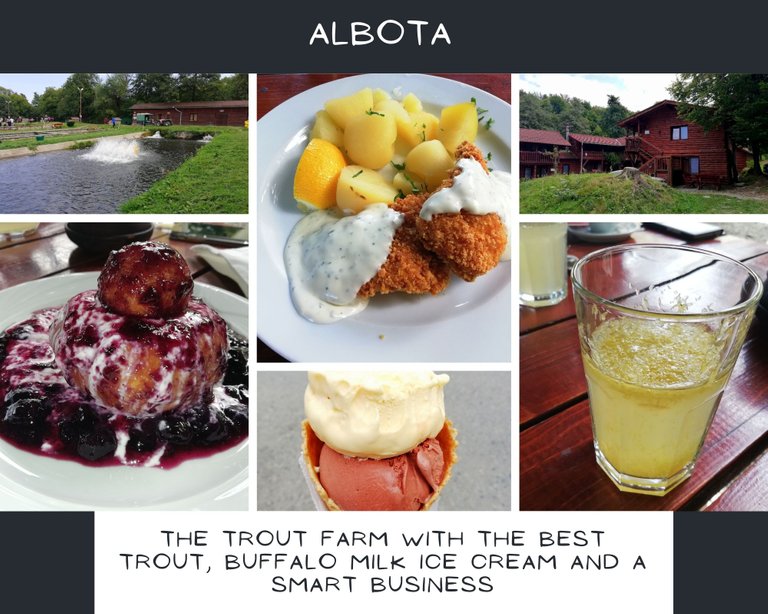 If you are familiar with economics, you know what it means to be 80% self-sufficient. It give you a certain degree of freedom that you appreciate, especially during tough times, like this year, when the pandemic has changed everything.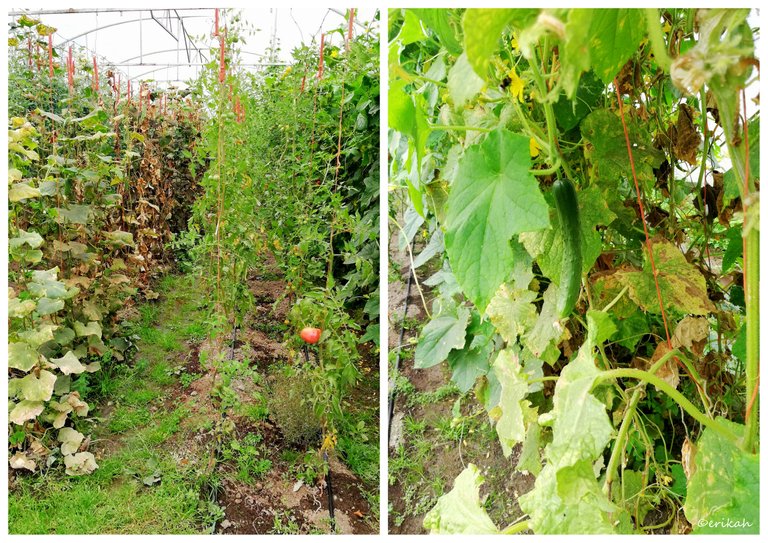 They Are Growing Their Own Food
There's a huge greenhouse next to the restaurant, where they are growing tomatoes cucumbers and other vegetables every year.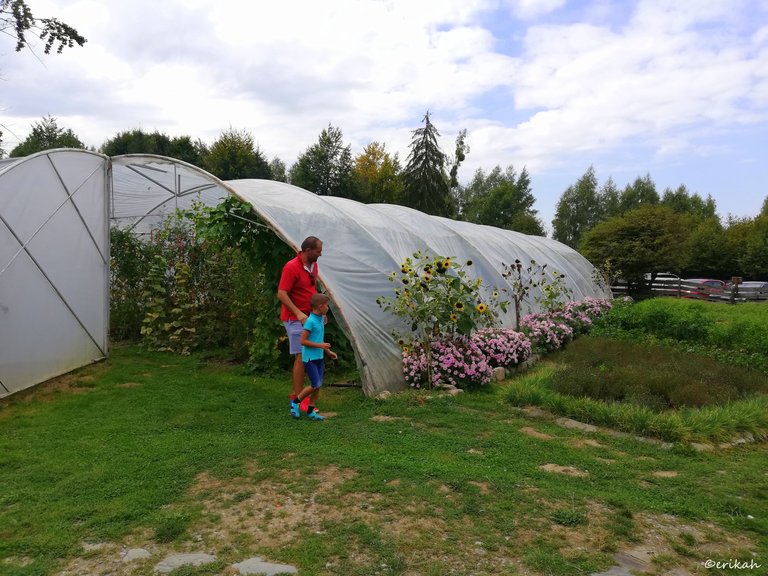 Next to the greenhouse there's a space for spices and other vegetables.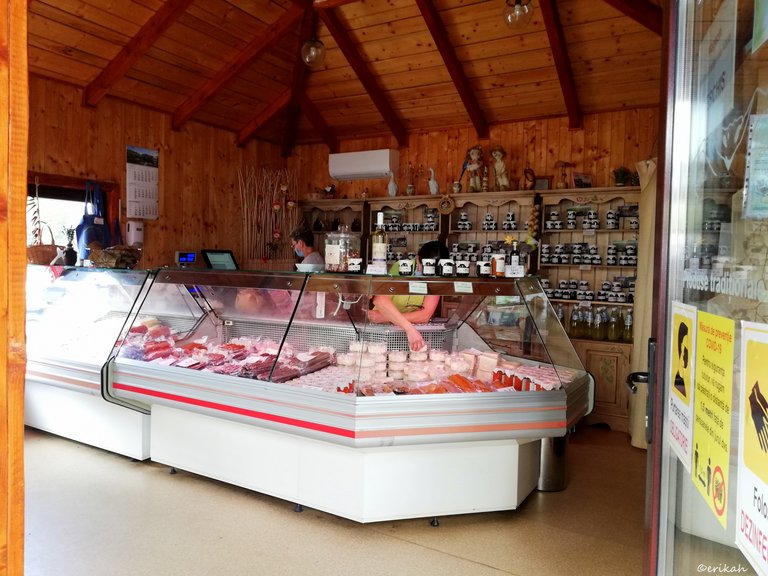 At the entrance there's a small grocery shop, selling their own products. They have an animal farm with livestock, so the meat and the dairy products you see there are from their own butchery.
The jams and juices you see on the shelves are made of forest fruits and what they are growing. They also have a bakery and not only selling their bread at the shop and in the restaurant, they are distributing it in the whole county. Needless to say the flour is their own, as they have lands on which they are growing grains.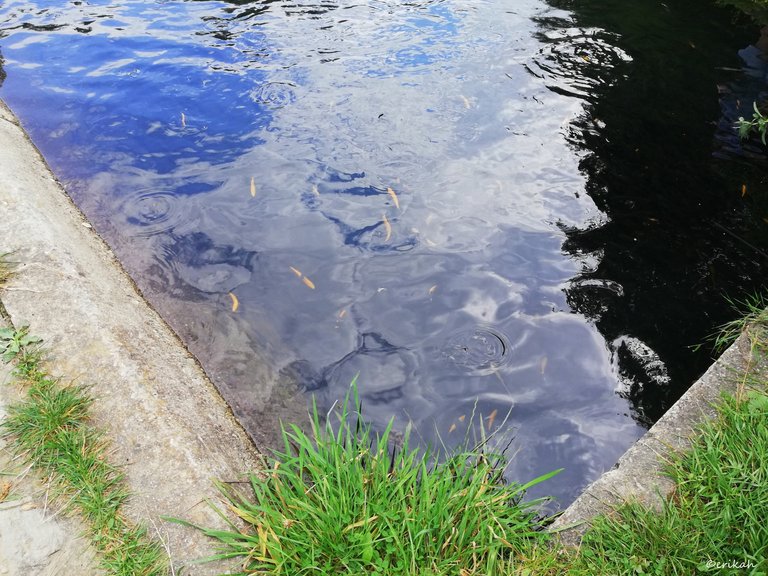 The Trout Farm
There are a few pools in which trout is grown.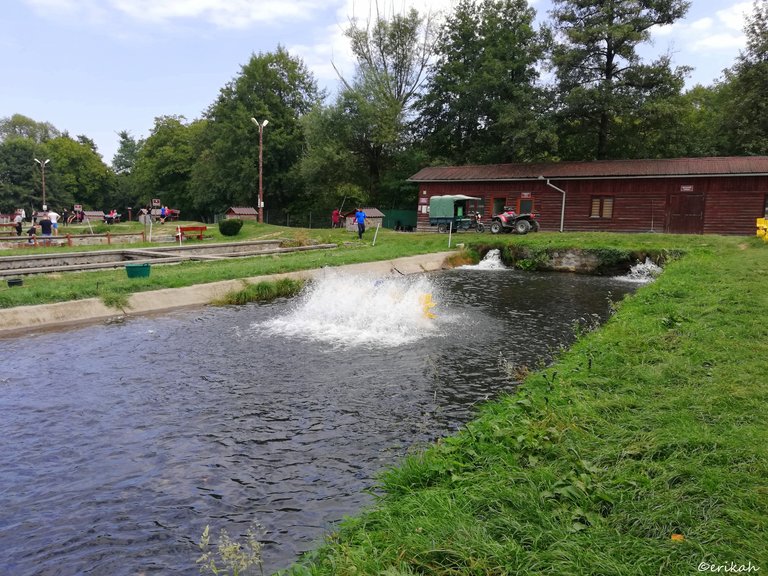 They are oxygenating the water with this machine as it's essential for the growth of trout.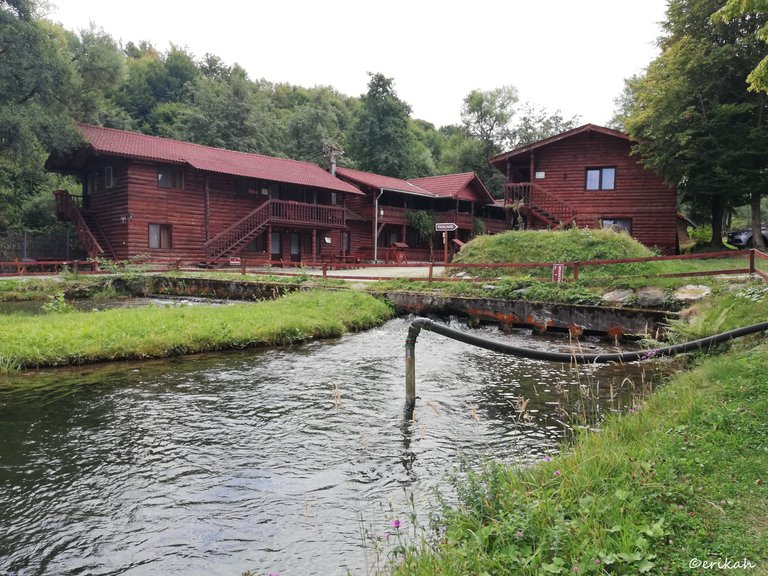 This is another pool for fish, with a few wooden cabins in the back. That is the accommodation you can use during your stay.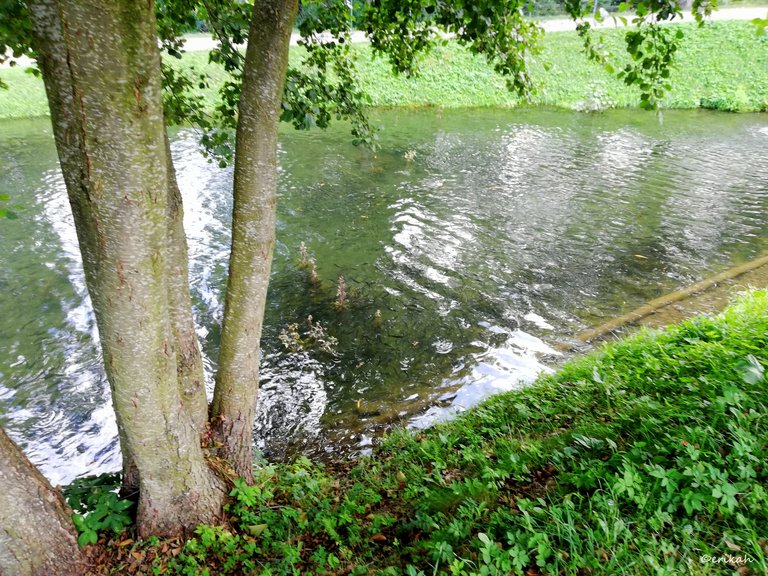 Photographing fish is the hardest thing to do, or I don't know how to do it, or don't have the necessary equipment. This pool was full of small black trout though, it's visible if you look carefully.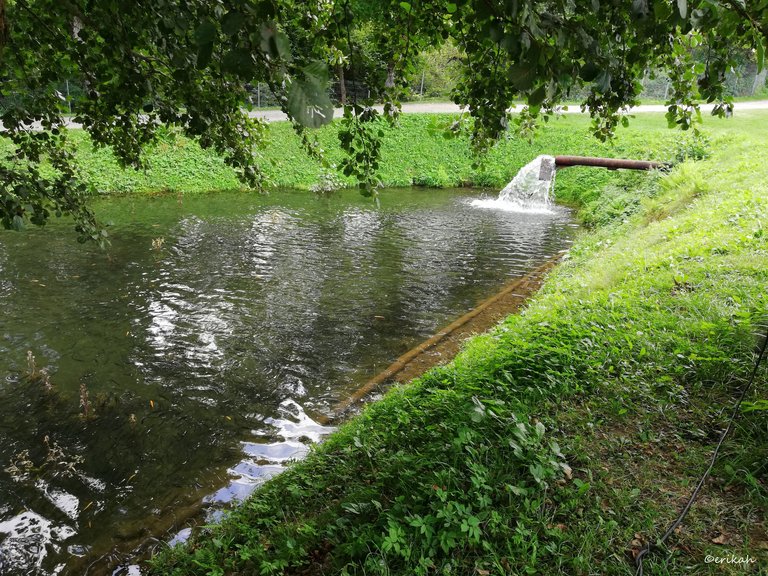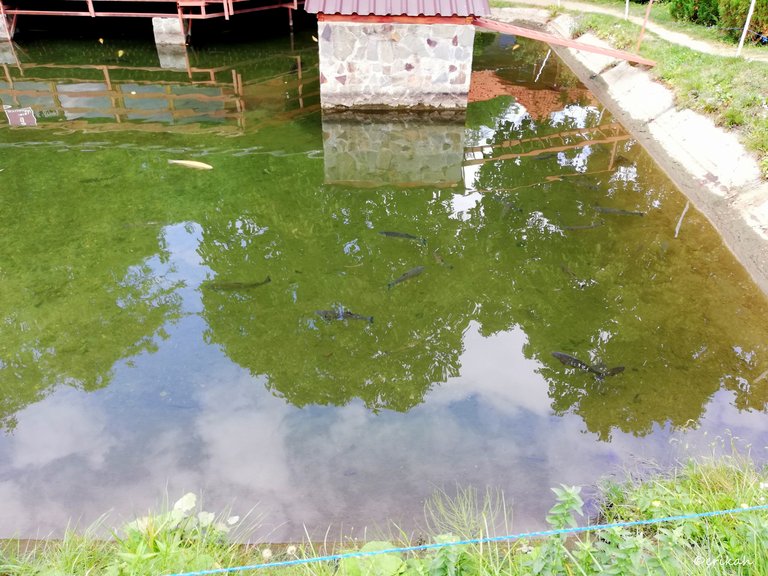 This is where things get interesting. There are bigger fish here.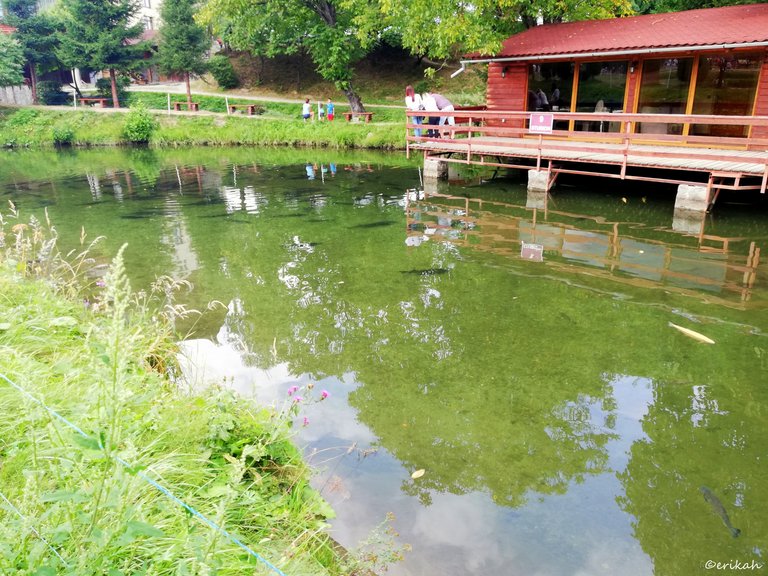 Look at those fish at the other side of the pool!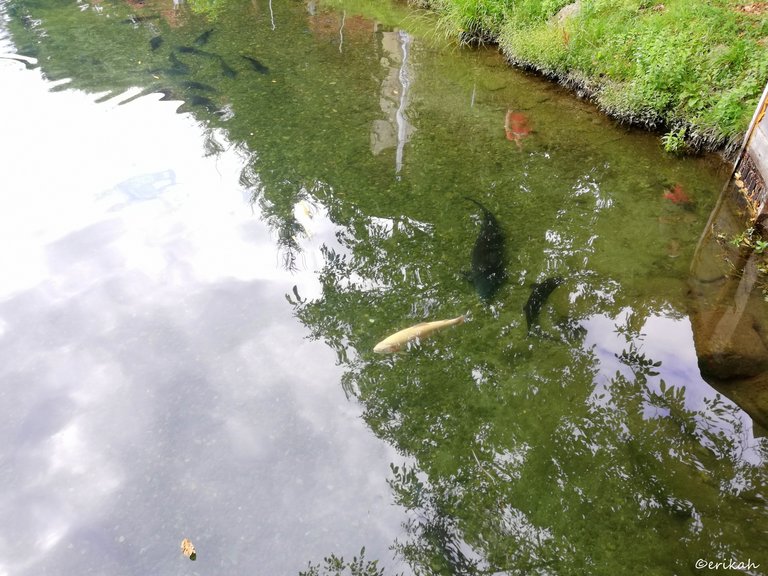 These are the visible pools, so people can see where the trout is coming from. There's always the question, whether they can produce enough to serve fish all day. We don't know and I guess that's their secret.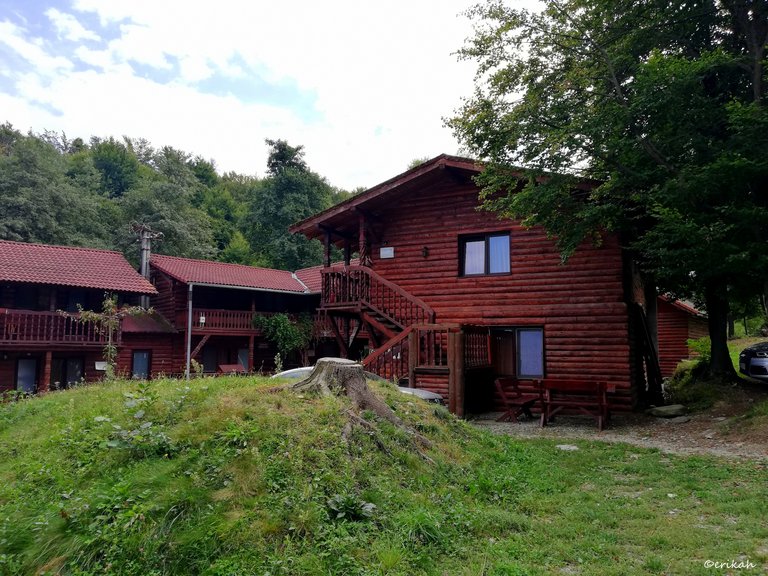 Accommodation
You can book your accommodation if you want to spend some time here. There are these wooden cabins that you can use, or the rooms above the restaurant.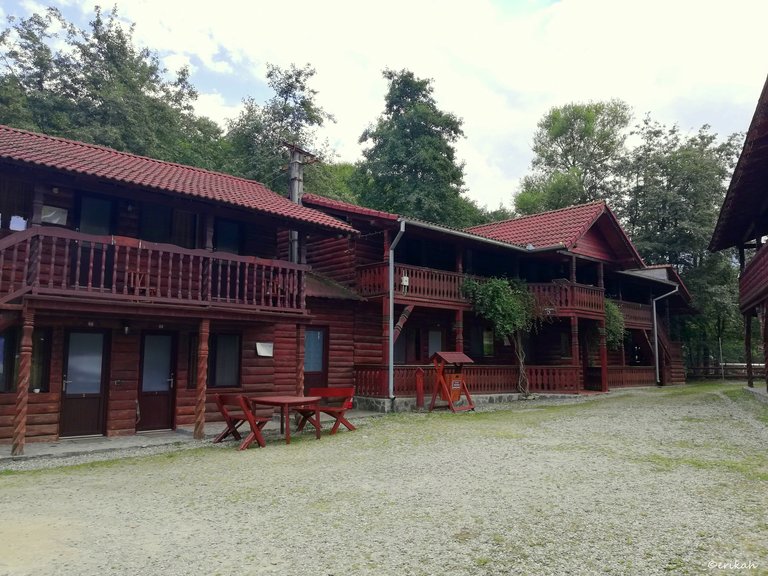 I love these cabins, all are made of wood and set up with everything you need to have a comfortable vacation. The only downside is that you don't have the privacy and the calmness you would imagine due to the thousands of visitors coming and going every day.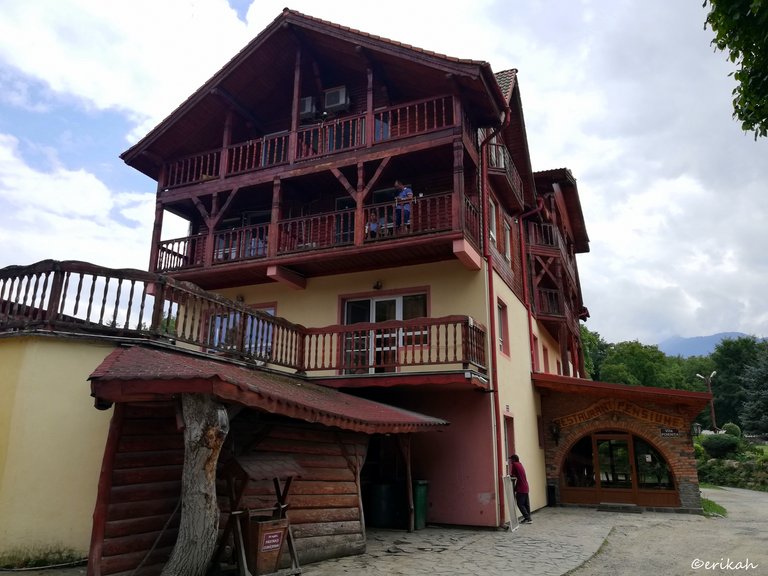 They have two conference rooms which is a huge plus here as companies can hold conferences, trainings or team buildings.
There's a camping area where you can park your RV and connect to water, electricity and wifi as well.
You can go hiking as the mountains are not far from the place. There's plenty of green space to practice sports, not to mention mountain biking or trail running.
Food
Finally, the foooood!!!! 😁 They have a great variety of dishes, you can check the menu here. Obviously most of the people who come here are coming for the trout, us included but I could taste all the dishes they are offering. I guess I need to stay there for a week to be able to do that.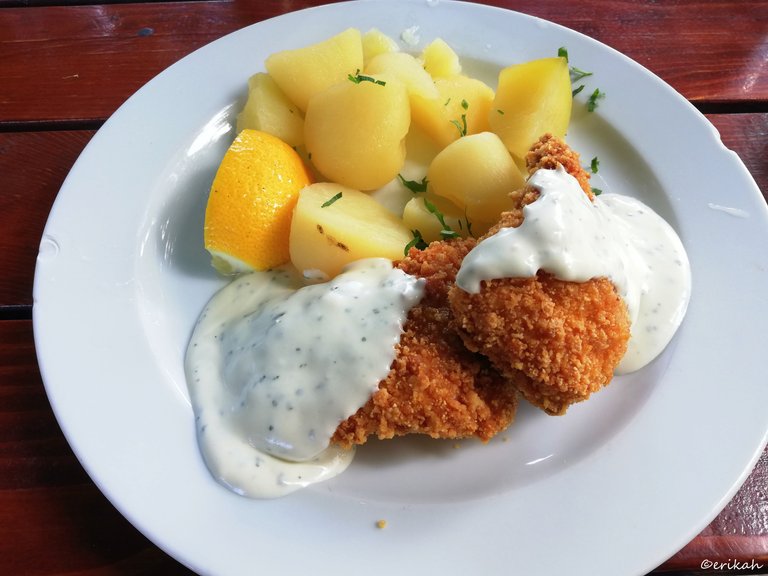 This is their famous dish. Trout fillet in corn flakes with parsley sauce, boiled potatoes. Simple and absolutely delicious. However, compared to four years ago when I last visited the place, the size of the portion got smaller. I can understand that as they have probably opted for keeping the prize unchanged and have made the portion smaller. Even so it's plenty to get full with it.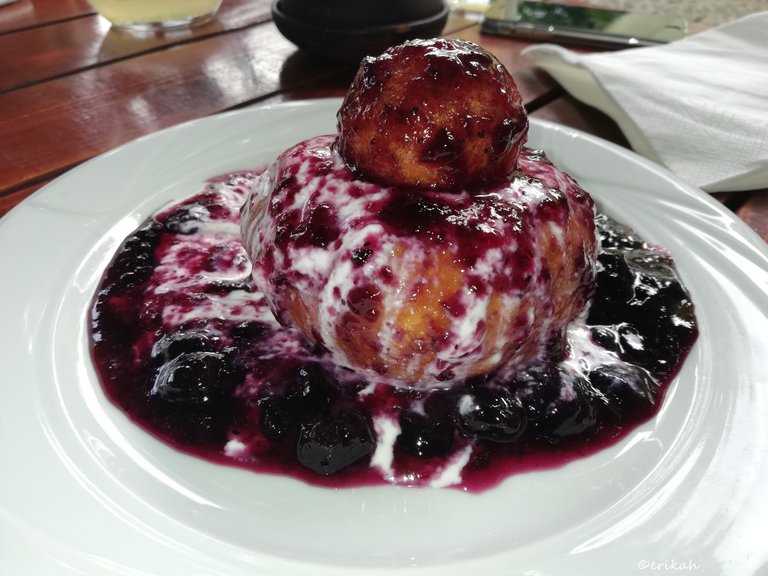 It was enough for me, was not hungry after but when I saw the dessert menu, broke my promise to myself to keep a diet and ordered Sweet-cheese dumpling with cream and jam.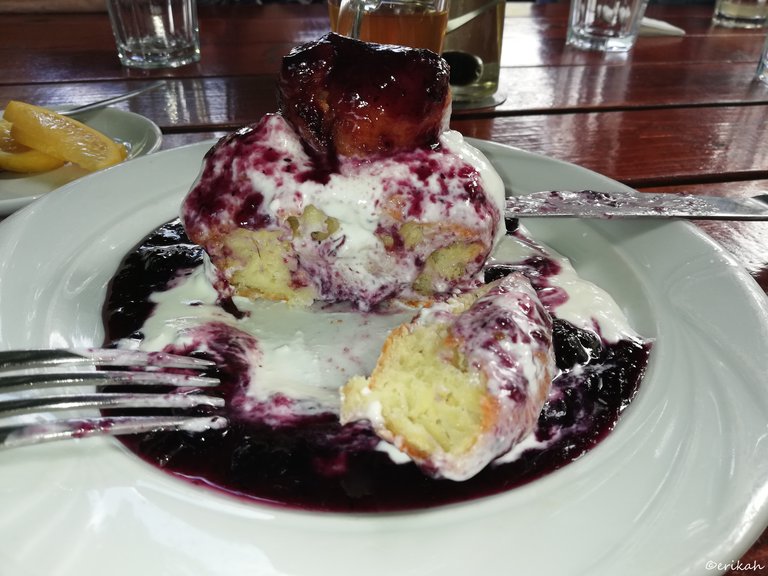 There are no words to describe this dish, honestly. It's heavenly good. The sweet-sour berry jam, sour cream, mixed with sweet-cheese dumpling, the taste you'll never forget. It was the first time I had this sweet-cheese dumpling with cream and jam. I have known it by name but have never tasted it, don't ask me why as I have no idea. Huge mistake!!!! From now on I'm going to have it every time I see it on the menu. Not to mention making it at home as it's not rocket science, just need berry jam, which is not exactly cheap but worth it. I can buy fresh berries and make fresh jam to serve with it.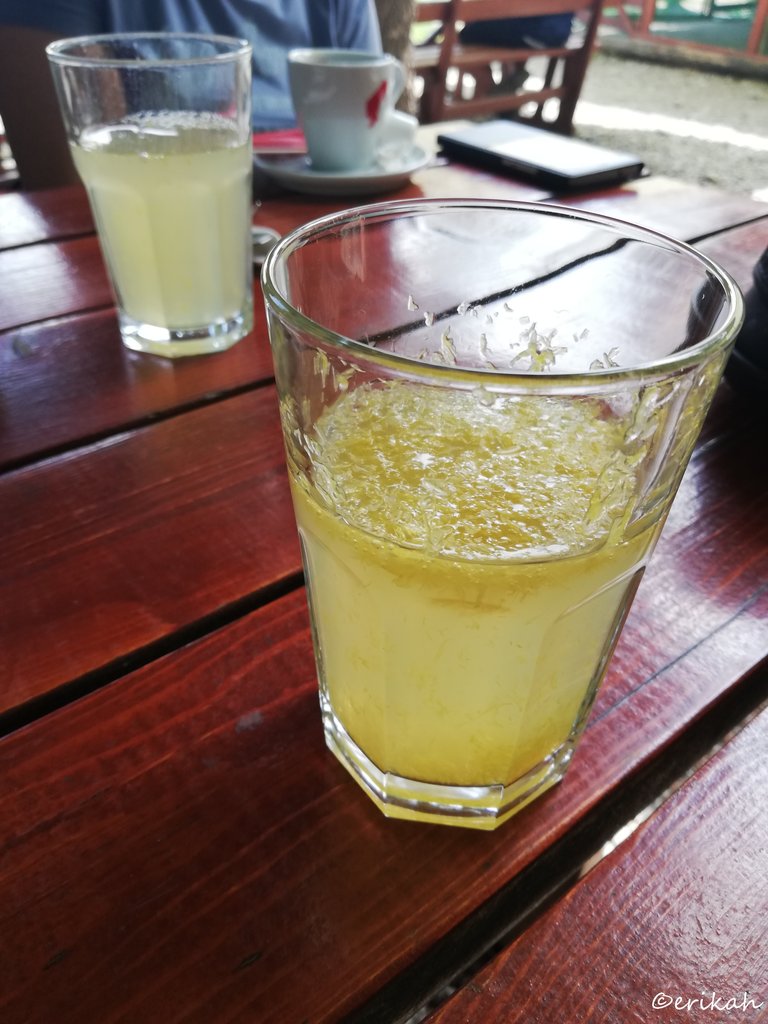 Elderflower juice, the best of the best during summer, and on top of everything, this is homemade, I mean made by them.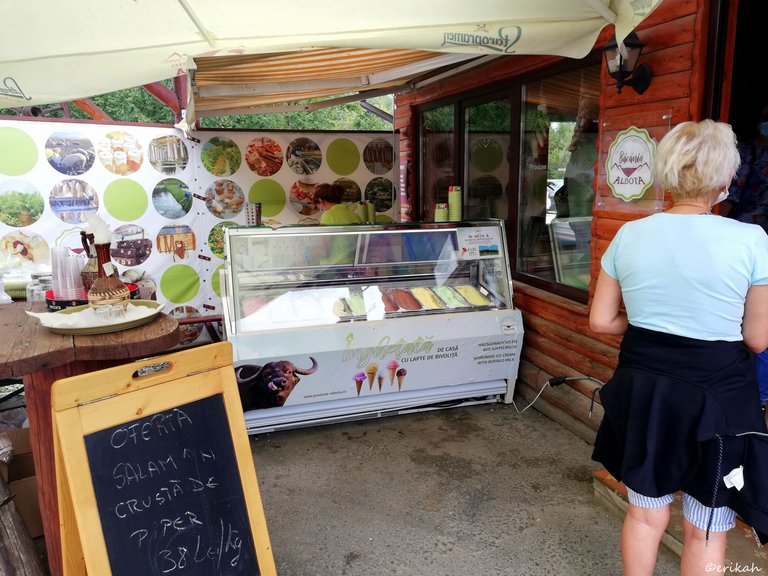 There's an ice cream corner next to the grocery store, where they are selling all kinds of homemade ice cream, made of buffalo milk.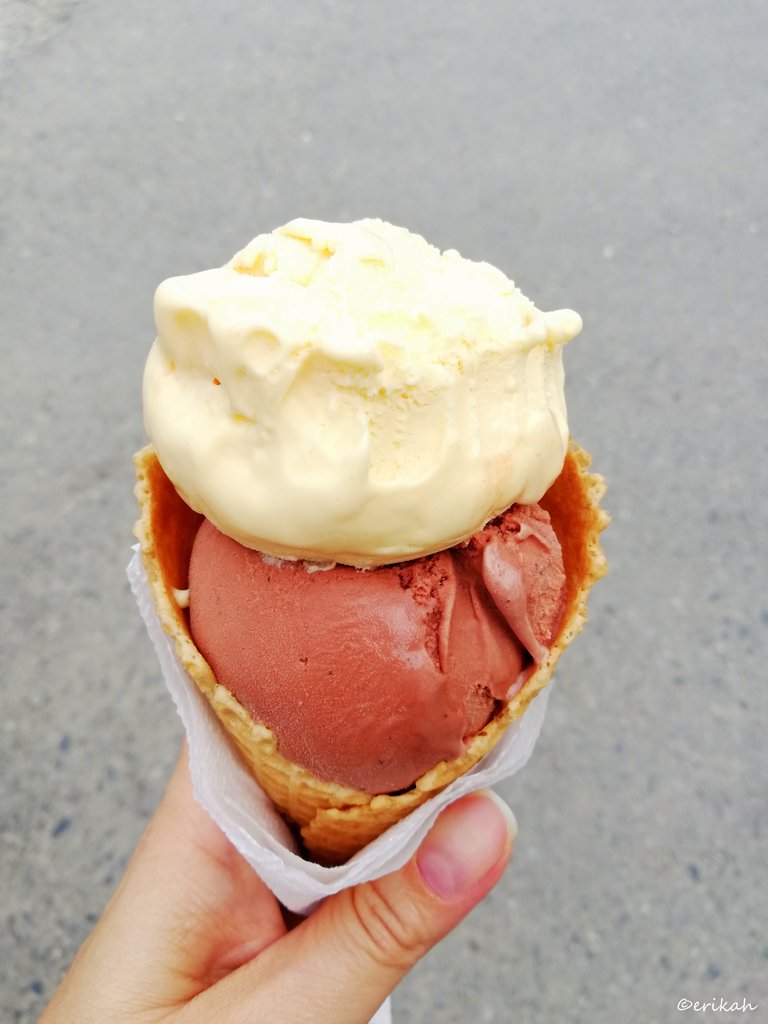 After lunch I was so full I couldn't eat anything but when I saw the ice cream corner, I just could not resist.They have a great variety of flavors you can choose from. How can you resist a good home made ice cream made of buffalo milk? So I made an exception and had chocolate and mango. Needless to say how good it was. I could eat that ice cream all day, every day.
The Business
The tourism industry is one of the most populated one as most of the people think opening a restaurant or a hotel will make them rich. Reality says otherwise though. A restaurant or a hotel is still just a place to eat or sleep, nothing more. To keep tourists coming you need much more.
This guy has bought a land and has built an entire empire, where they are producing most of the food they are serving, plus he offers accommodation and entertainment as well. The whole package for tourists, if you're interested in this kind of activity. You can spend a week or two there, as you have everything you need.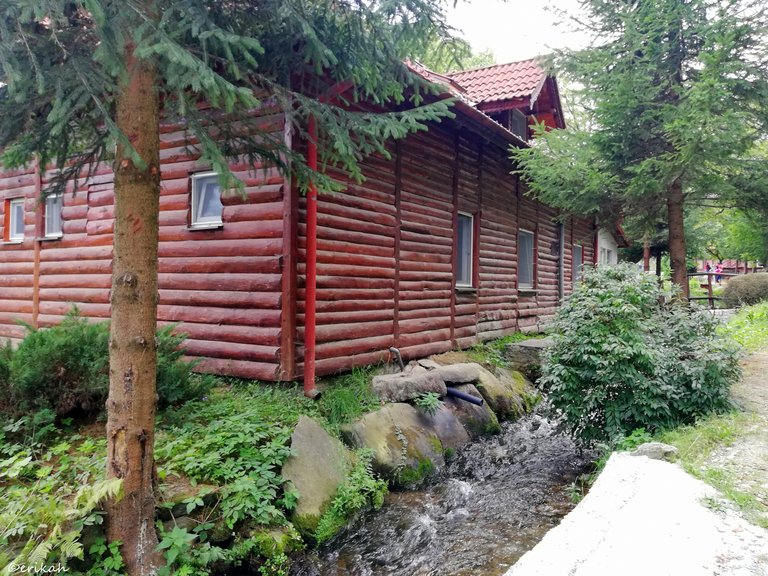 These wooden cabins are for the employees as commuting daily would be difficult, the place is far from the nearest town and there's no public transport there, it's only accessible by car. It's a smart solution to accommodate them there.
I wish more business owners would think like this guy. Instead of looking for getting rich quickly by ripping off customers, invest in a long term project and build something in the middle of nowhere, for which people would travel hundreds of miles because it worth it. That's the business. The guy basically has bought a (big) piece of land, has given it value and has pinned it to the map, as now it's known for what you can find there.
I've been there twice and I'm sure I will go back every time I have the occasion. If you are around, don't miss it.

Check out my latest travel posts: