Último día en Bogota, pues nuestro vuelo era al día siguiente muy temprano, por eso aprovechamos para conocer un poco de ella, y después de almorzar decidimos ir a la Candelaria, pues varias personas nos lo habian recomendado, así que tomamos un uber desde el restaurante y nos fuimos camino a la Candelaria, llegando específicamente a la plaza de las palomas o Plaza Bolívar, un lugar muy bonito donde por supuesto hay muchas palomas volando y aprovechamos para hacernos un par de fotos allí.
Last day in Bogota, because our flight was very early the next day, so we took the opportunity to get to know a little about her, and after lunch we decided to go to La Candelaria, as several people had recommended it to us, so we took an uber from the restaurant and we went on our way to La Candelaria, arriving specifically at the Plaza de las Palomas or Plaza Bolívar, a very beautiful place where of course there are many pigeons flying and we took the opportunity to take a couple of photos there.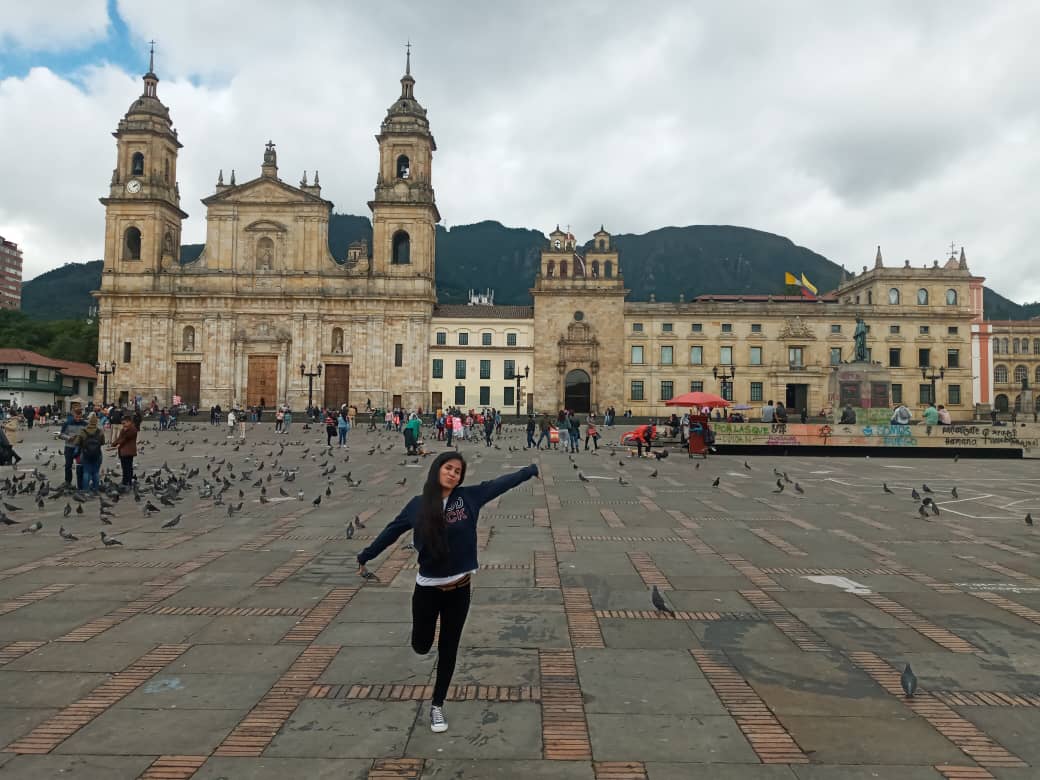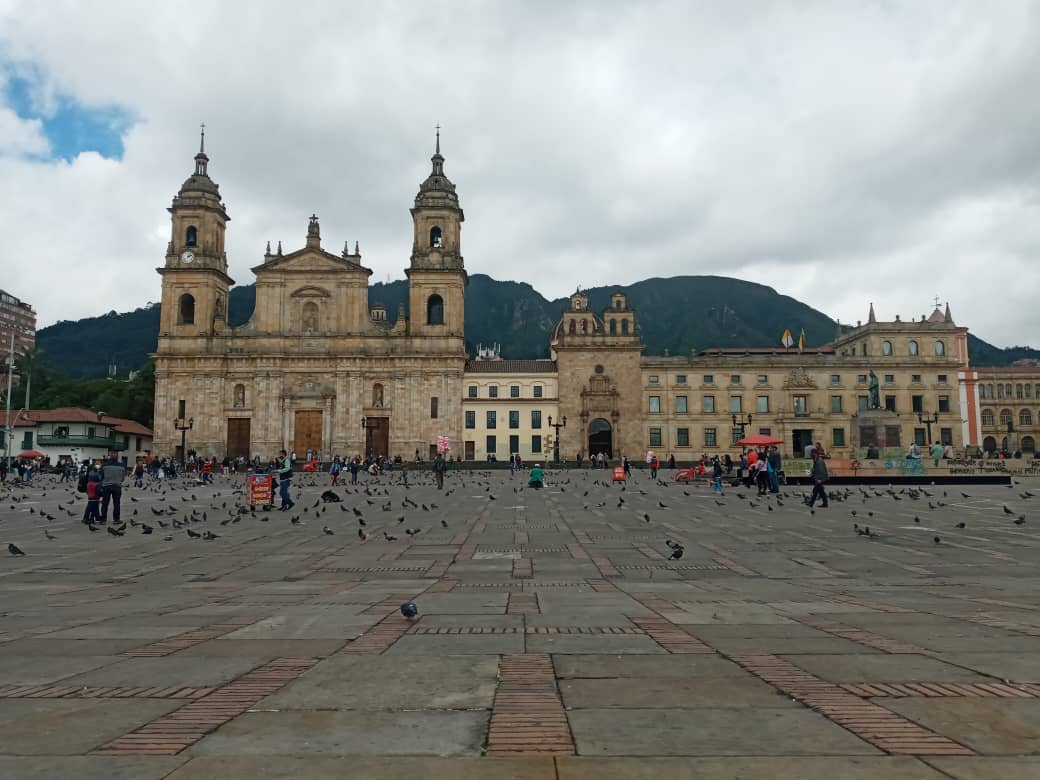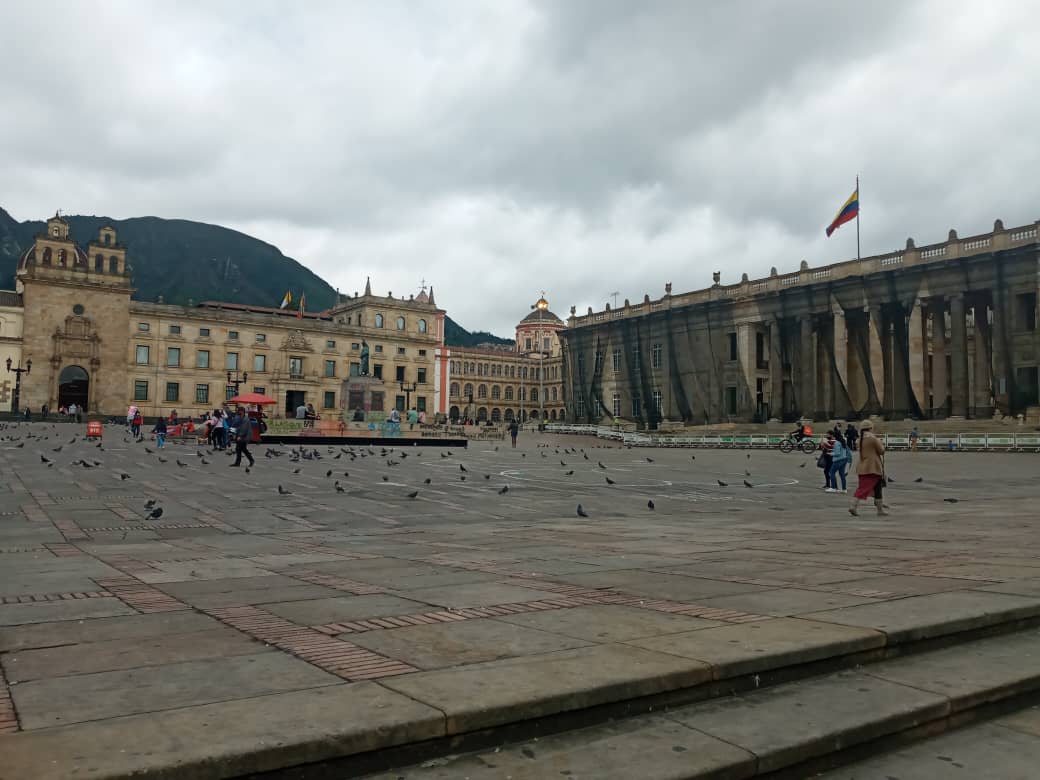 Agradezco a las personas que nos recomendaron ir a este lugar y ahora se los recomiendo a ustedes, pueden hacer fotos increíbles e incluso disfrutar un rato agradable viendo a las palomas volar. Además, si deseas puedes llevar comida para ellas y darles, y allí las vas a tener contigo. Se los digo porque ví un niño haciendolo y fue muy gracioso, aunque gritaba de nervios por tener a las palomas encima de él, pero era gracioso verlo disfrutar de ellas, me hubiese gustado tener comida y darles para tenerlas más cerca.
I thank the people who recommended us to go to this place and now I recommend them to you, you can take incredible photos and even enjoy a pleasant time watching the pigeons fly. Also, if you want you can bring food for them and give them, and there you will have them with you. I tell you because I saw a child doing it and it was very funny, although he was screaming with nerves for having the pigeons on top of him, but it was funny to see him enjoy them, I would have liked to have food and give them to have them closer.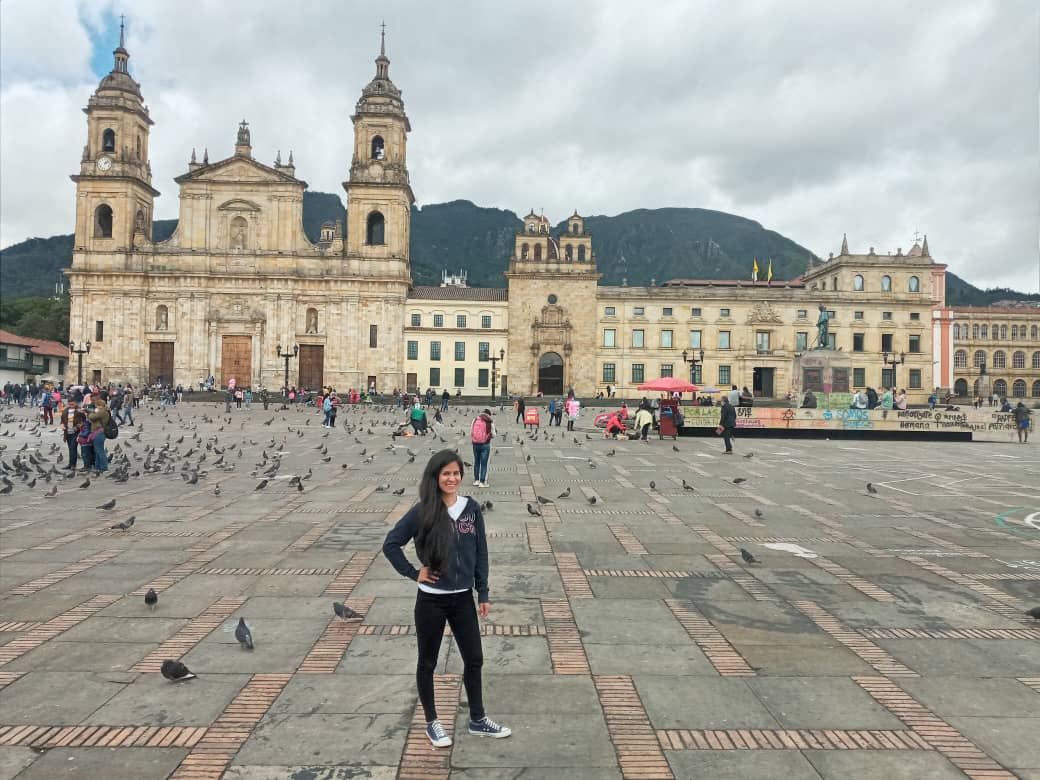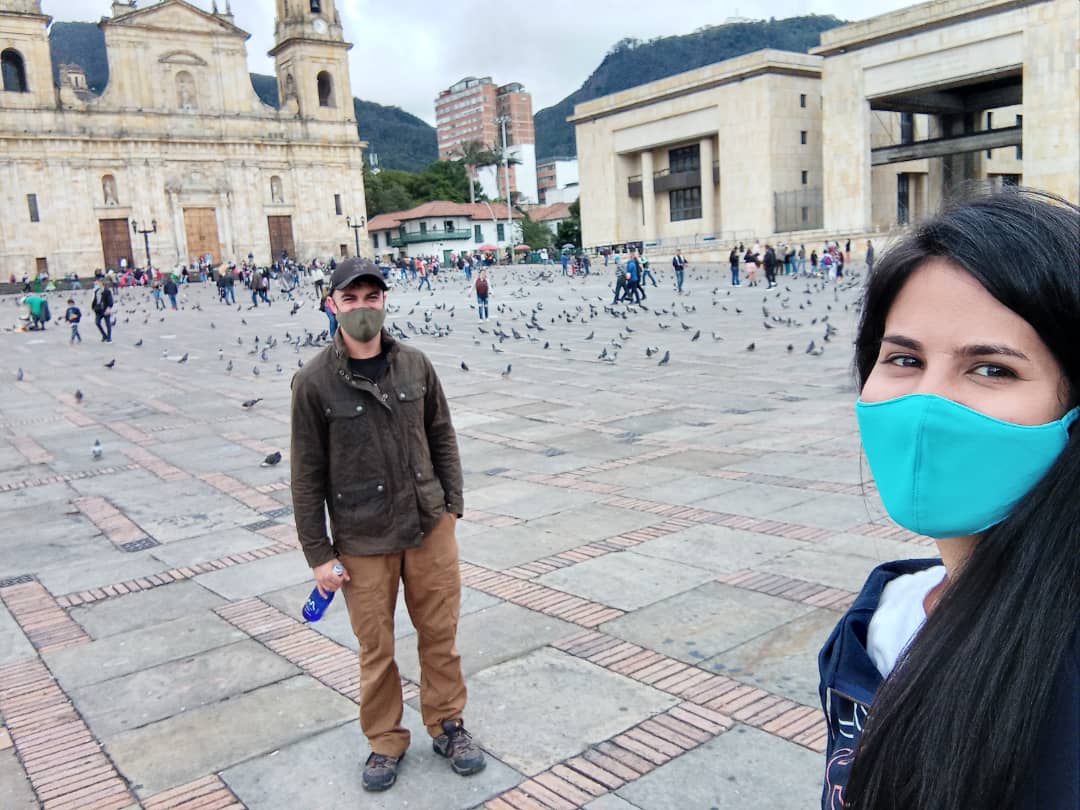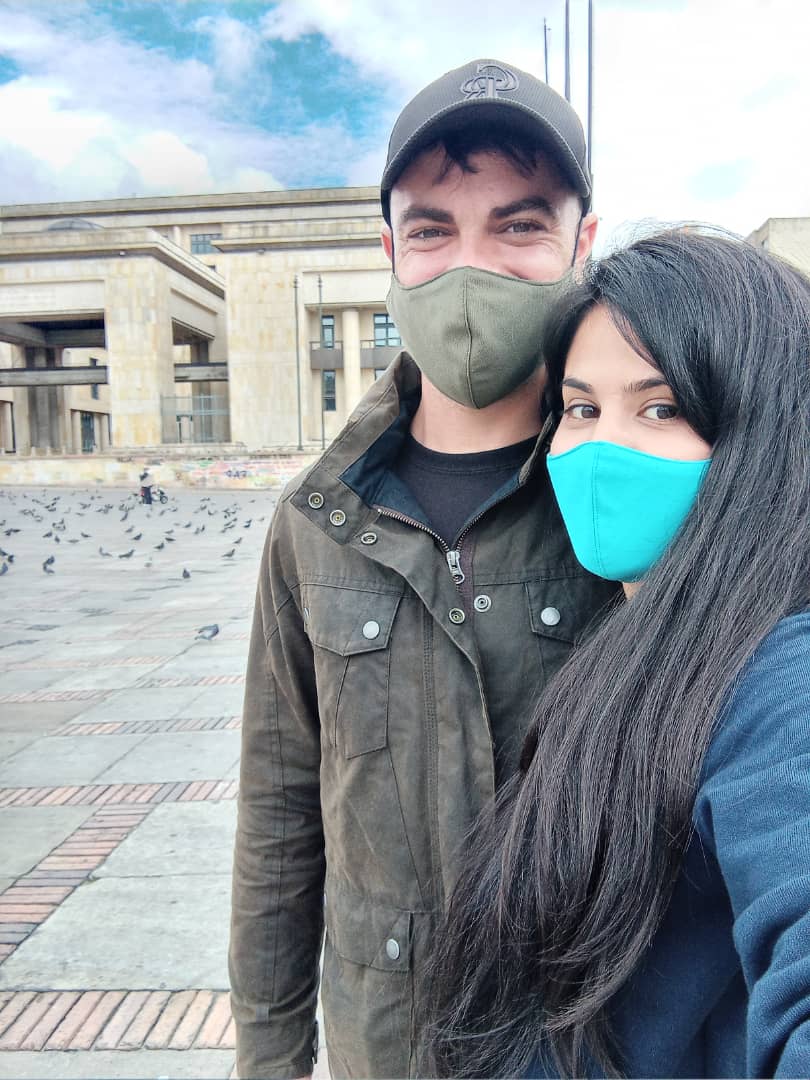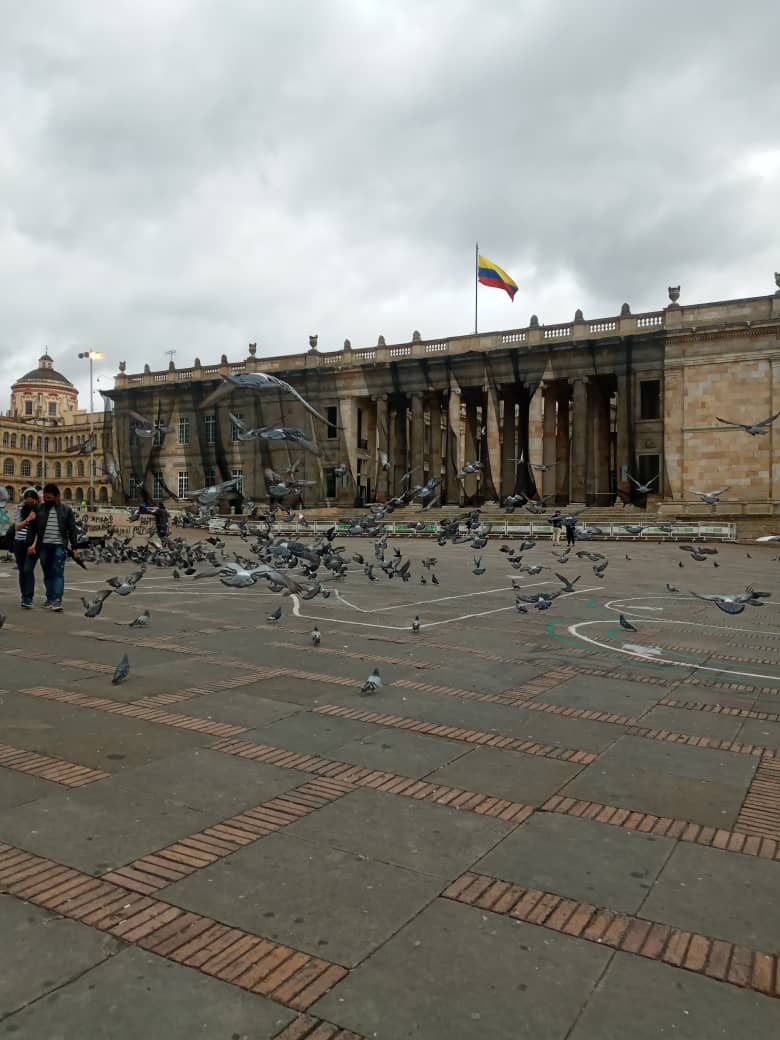 Luego de estar allí y hacernos un par de fotos, seguimos al frente para seguir conociendo la Candelaria, vimos varias cosas que nos llamaron la atención como la presidencia de la república, pero claro que no podiamos entrar, solo observamos desde afuera, también habían muchos militares por todos lados por lo que lo hace una zona segura y además habian muchos lugares de ventas de uniformes y esas cosas para los militares. Finalmente seguimos caminando para buscar el museo de oro, pero no pudimos entrar porque necesitabamos reservar la visita por internet con 2 días o algo así de anticipación, así que solo nos sentamos un rato cerca de allí para descansar nuestros pies, y luego seguimos caminando y vimos muchas ventas de libros.
After being there and taking a couple of photos, we continued in front to continue knowing Candelaria, we saw several things that caught our attention such as the presidency of the republic, but of course we could not enter, we only observed from outside, there were also many military everywhere so it makes it a safe area and there were also many places to sell uniforms and things for the military. We finally kept walking to look for the gold museum, but we couldn't get in because we needed to book the visit online 2 days or so in advance, so we just sat near there for a while to rest our feet, and then we kept walking and we saw a lot of book sales.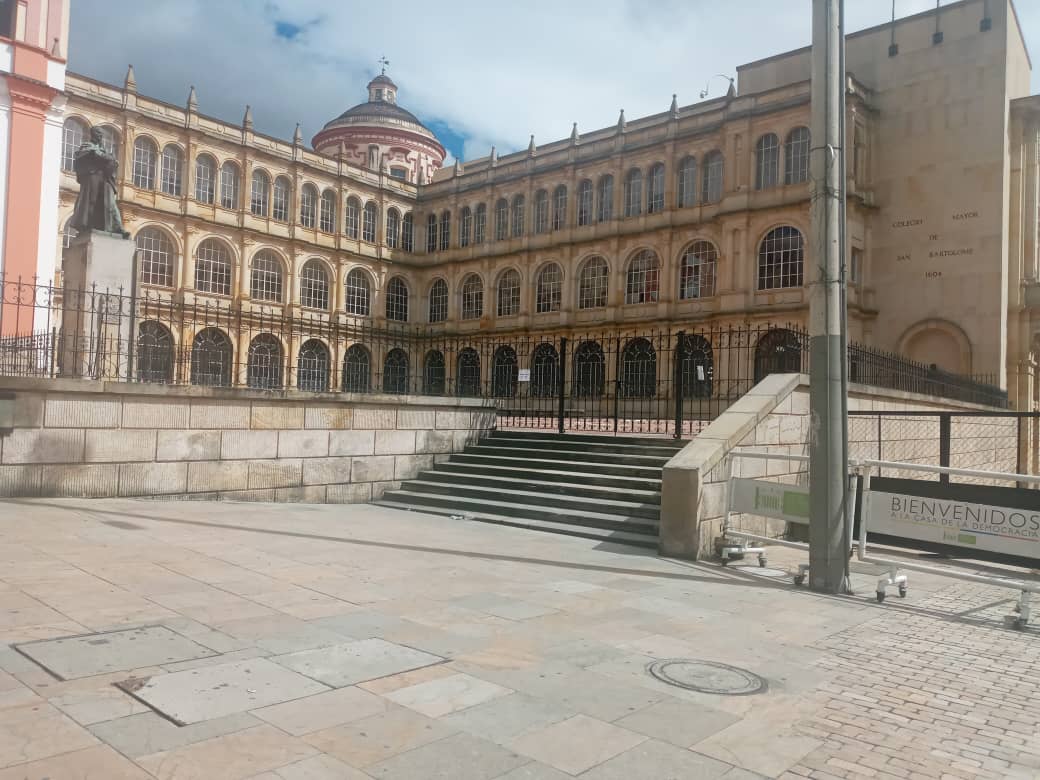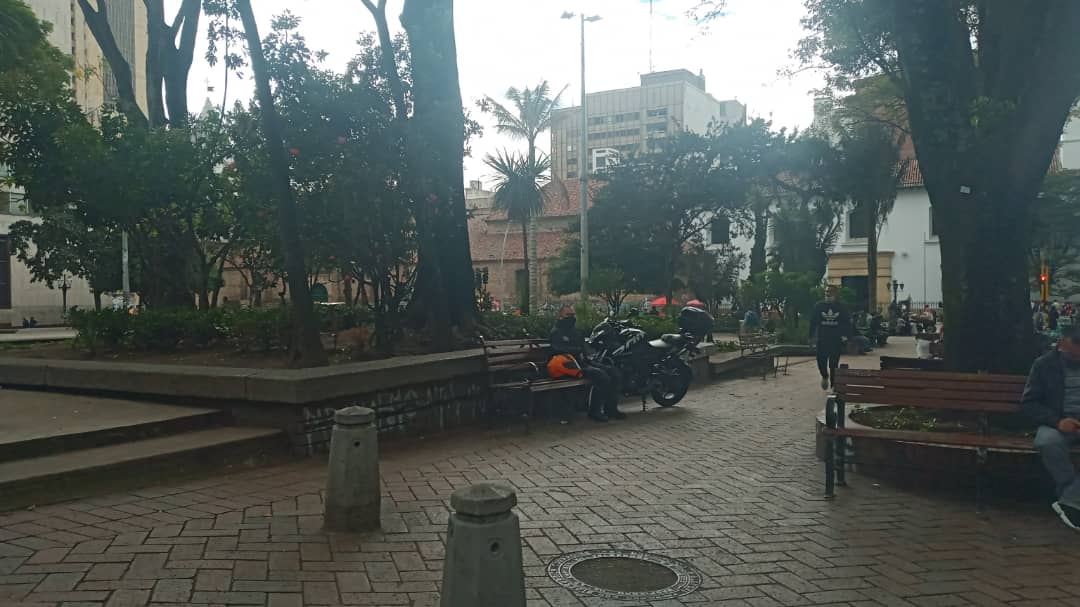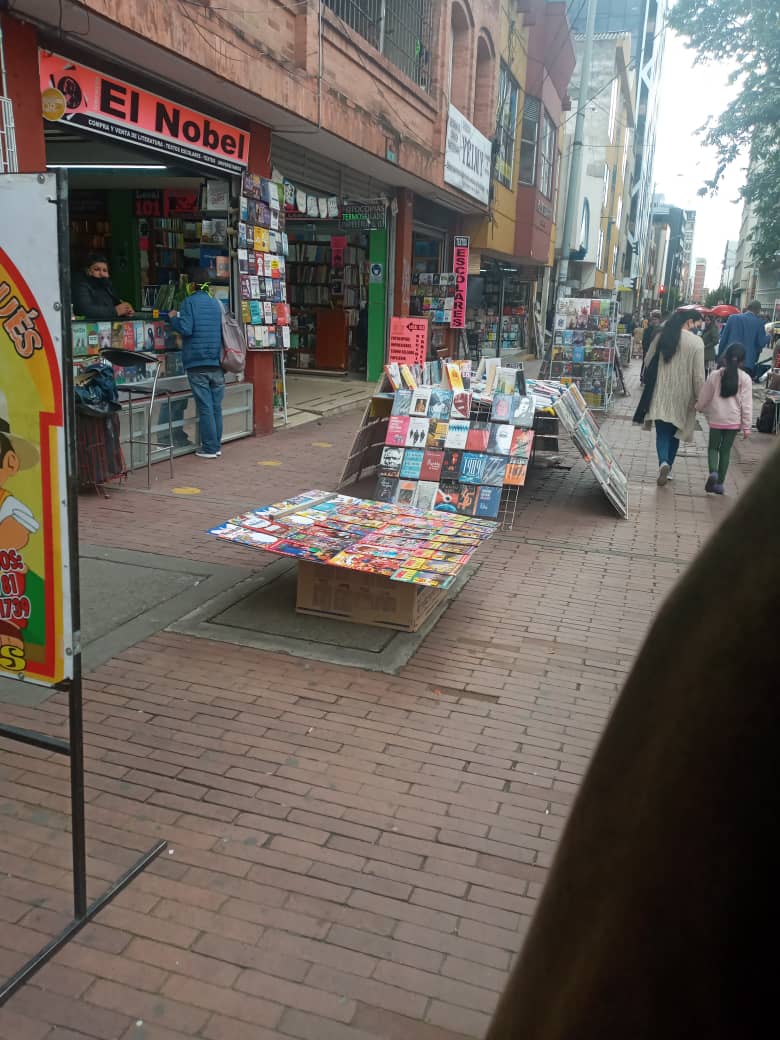 Después tomamos otro uber hacia nuestro airbnb, yo ya estaba triste pues las horas corrían y no me quería separar de él, pero así es la vida, ni justa ni injusta, solo así debian pasar las cosas y eso lo sabia desde el primer momento en que decidimos encontrarnos en Colombia, pero está bien llorar, y a mí eso no me cuesta mucho, pues soy muy llorona cuando quiero algo.
Then we took another uber to our airbnb, I was already sad because the hours were running and I did not want to separate from him, but that is life, neither fair nor unfair, that is the only way things should happen and I knew that from the first moment in We decided to meet in Colombia, but it's okay to cry, and that doesn't cost me much, because I'm very crybaby when I want something.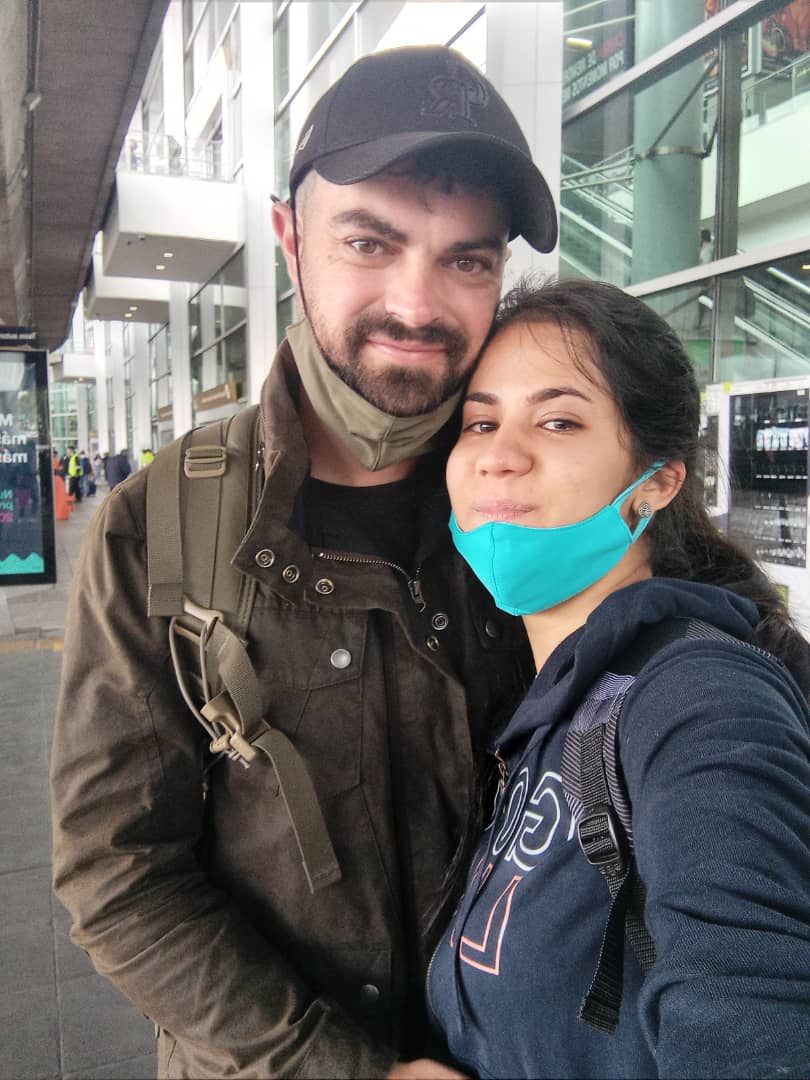 Nos despedimos ese día en el aeropuerto, y la foto de arriba fue justamente antes de darte el últiml beso y de decirte "gracias por esos días increíbles, pero te estaré esperando en octubre" y solita me fuí en busca de mi puerta de embarque, pues mi vuelo estaba próximo a salir, y el de él era en la tarde, pero con la esperanza de volver a vernos, aunque sino es así, quiero que sepan que disfruté mientras duró, y que agradezco a la vida por haberme dado la oportunidad de vivir esa experiencia. Aunque no paraba de llorar ni en el avión jajaja.
We said goodbye that day at the airport, and the photo above was just before giving you the last kiss and saying "thank you for those incredible days, but I'll be waiting for you in October" and I went alone in search of my boarding gate, Well, my flight was about to leave, and his was in the afternoon, but with the hope of seeing us again, although if not, I want you to know that I enjoyed while it lasted, and that I thank life for having given me the opportunity to live that experience. Although he didn't stop crying even on the plane hahaha.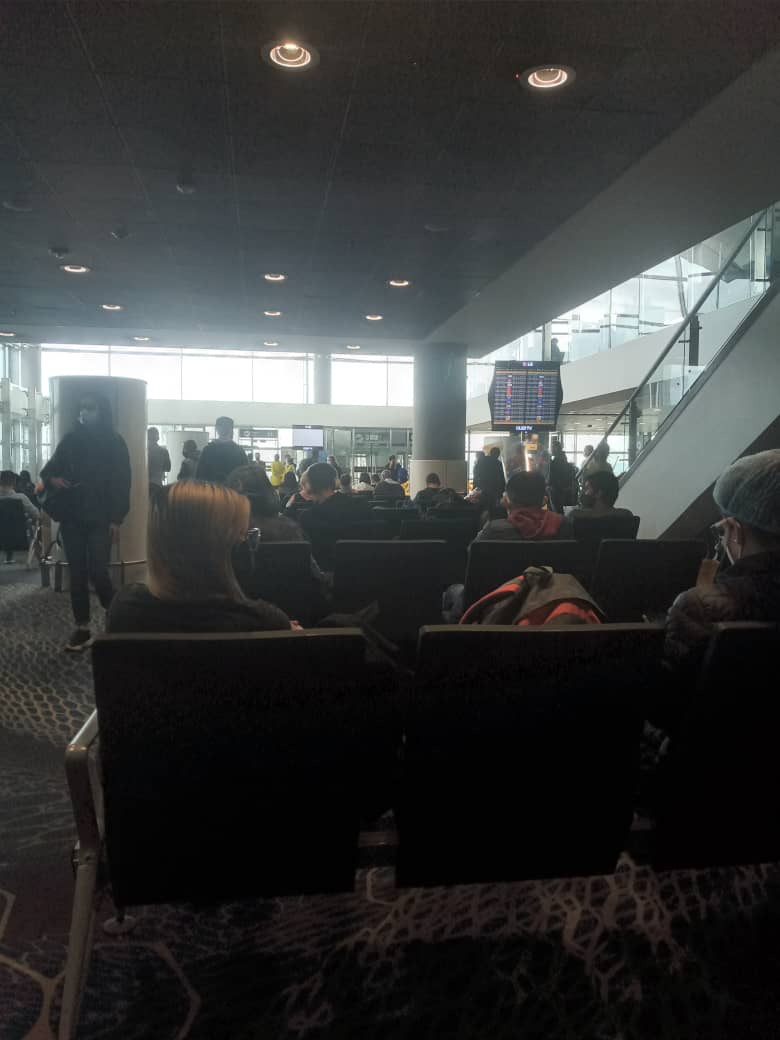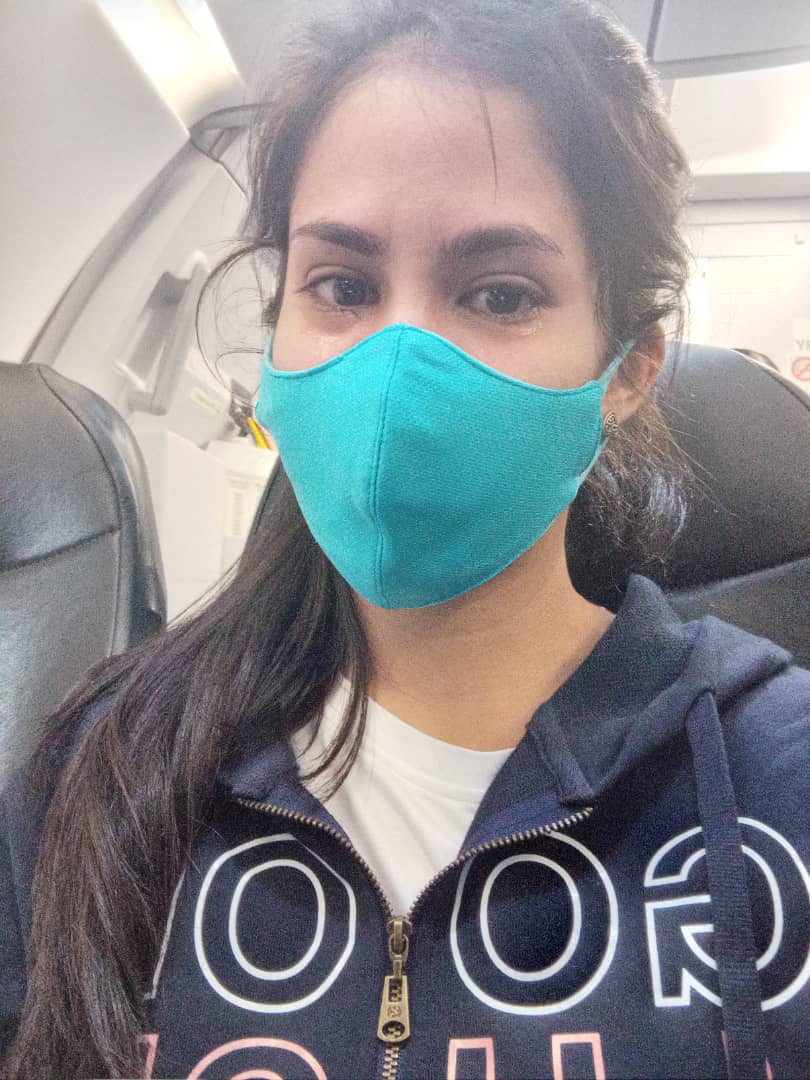 Finalmente llegué a Cúcuta donde debía pasar la frontera para llegar a mi país, y aunque no fue algo facíl y estaba algo asustada pues todo salió bien y ya estoy en casa con mi familia, a quienes extrañaba muchisimo (sobre todo a mi hermana). Gracias por llegar hasta aquí y espero que les haya gustado. Que opinan ustedes? Creen que nos volveremos a ver el gringo y yo?
Finally I arrived in Cúcuta where I had to cross the border to get to my country, and although it was not easy and I was somewhat scared because everything went well and I am now home with my family, whom I missed a lot (especially my sister). Thanks for getting here and I hope you liked it. What do you think? Do you think the gringo and I will see each other again?