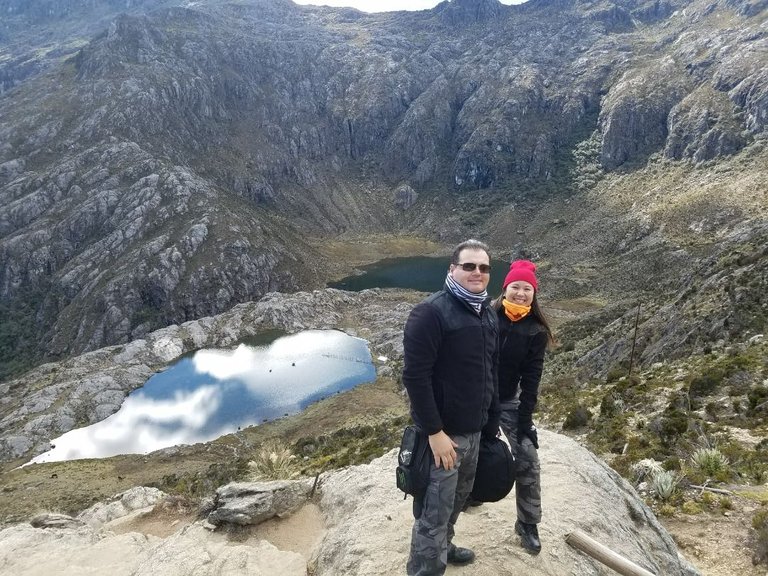 Hello my dear traveller friends of the world, how are you? I hope you have celebrated this end of the year in style and this 2️⃣0️⃣2️⃣3️⃣ is full of many trips to continue knowing through your publications the wonderful landscapes of our planet.
Today I want to show you a tourist destination in Venezuela that if you come to the country you must know it! because I am not talking about a lake, mountain or historical site I am talking about ALL TOGETHER.
Catalogued as an attraction since 1960 approximately and modernized since 2016, I'm talking about the:
Mérida Cable Car 🚡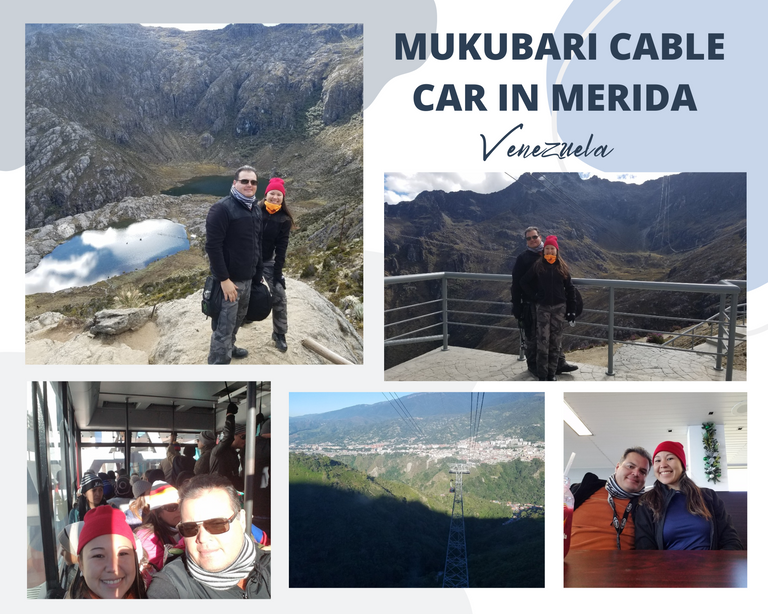 Hola mis queridos amigos viajeros del mundo ¿Cómo estan? Espero que hayan celebrado este fin de año por todo lo alto y este 2️⃣0️⃣2️⃣3️⃣ esté lleno de muchos viajes para poder seguir conociendo a través de sus publicaciones los maravillosos paisajes de nuestro planeta. Hoy quiero mostrarles un destino turístico de Venezuela que ¡Si usted viene al país debe conocerlo! porque no estoy hablando de un lago, montaña o sitio histórico estoy hablando de TODO JUNTO. Catalogado como una atracción desde 1960 aproximadamente y modernizado desde 2016, estoy hablando del: Teleférico de Mérida.



---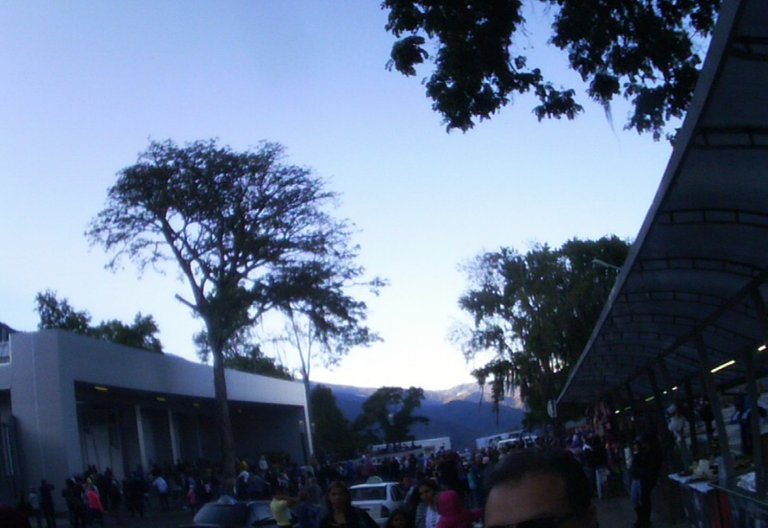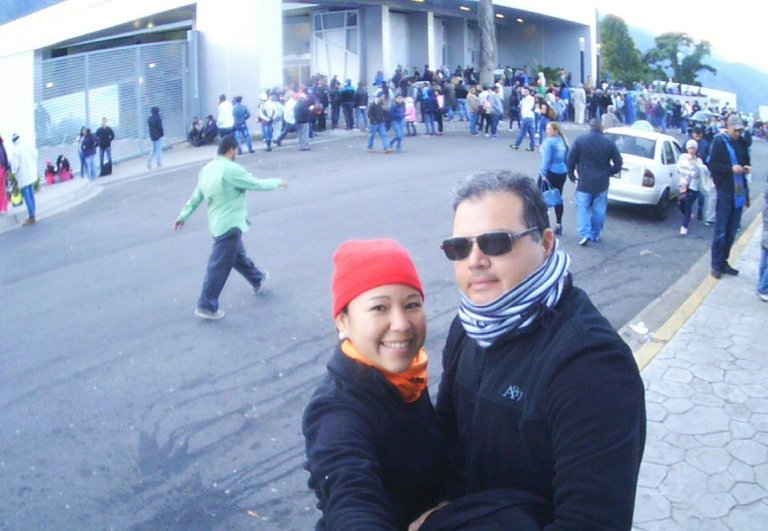 ---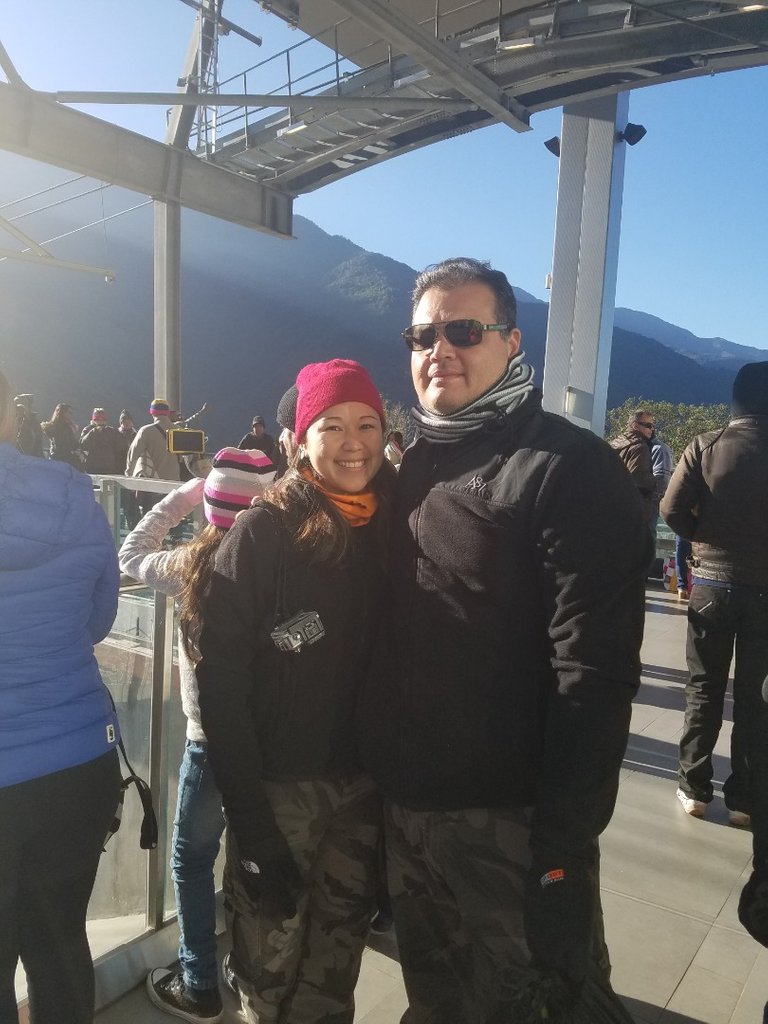 ---
Don't worry about knowing the name because it is very autochthonous of its aborigines, it is called Mukumbarí which means "Place where the sun rests" excellent word to define this technological-natural SPECTACLE that we are presented with. For this case we will just call it Teleférico 😊.
Mérida is a natural paradise and one of Venezuela's tourist destinations par excellence; one of its attributes is that it is the coldest because it snows! And we don't have snow. The peculiarity is that it doesn't always fall, so you have to be lucky if you are in the city and it falls on the surrounding peaks.
On this trip, we were celebrating the new year, a first year together and attending the first biker event in Venezuela, so we were super excited about the whole adventure. The entrance to the event included the visit to the cable car, even in a preferential way, because at that time the tickets were more expensive and scarce, so we did not miss the opportunity.
The current price for Venezuelans is $15 and for foreigners $30.
---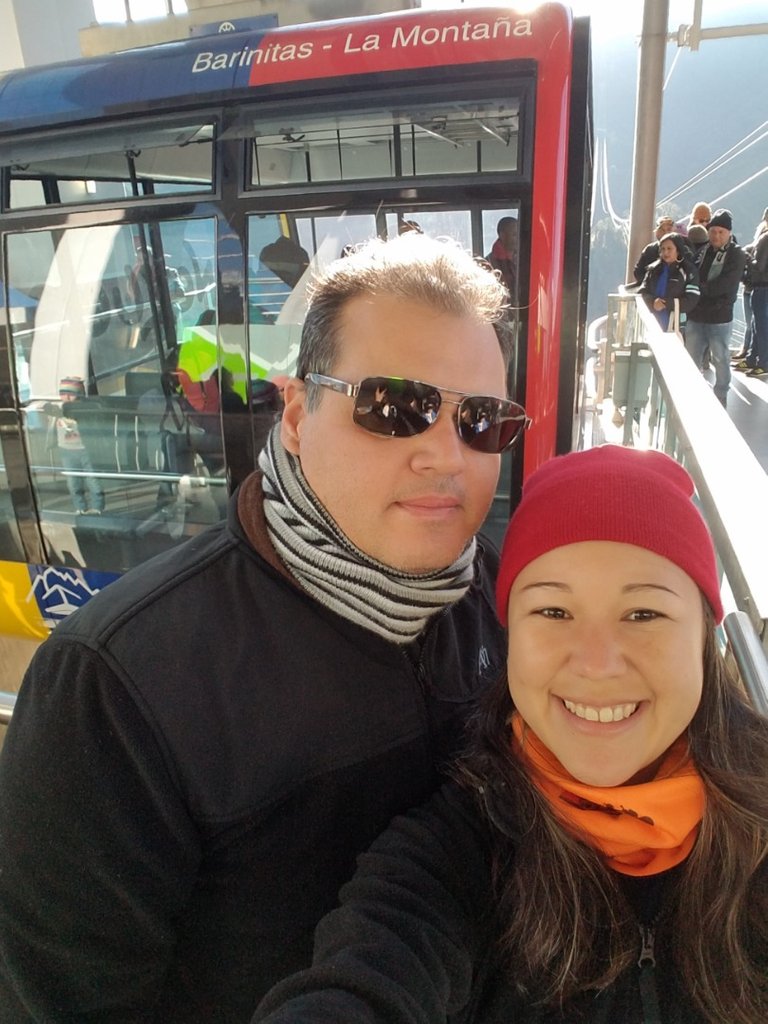 ---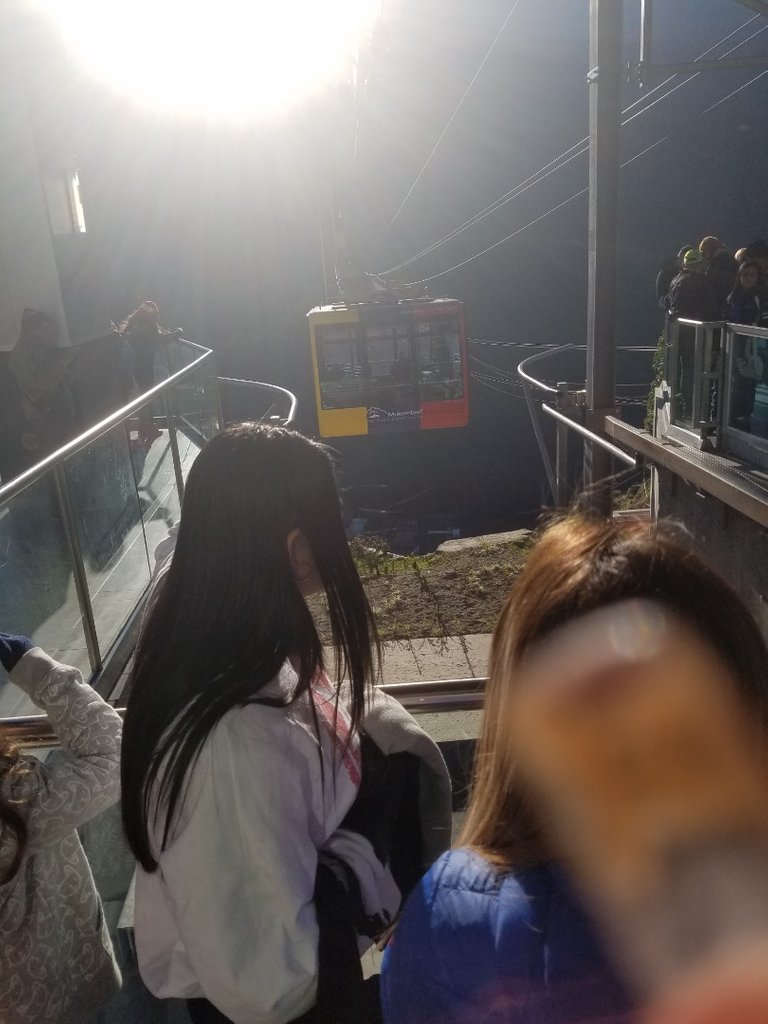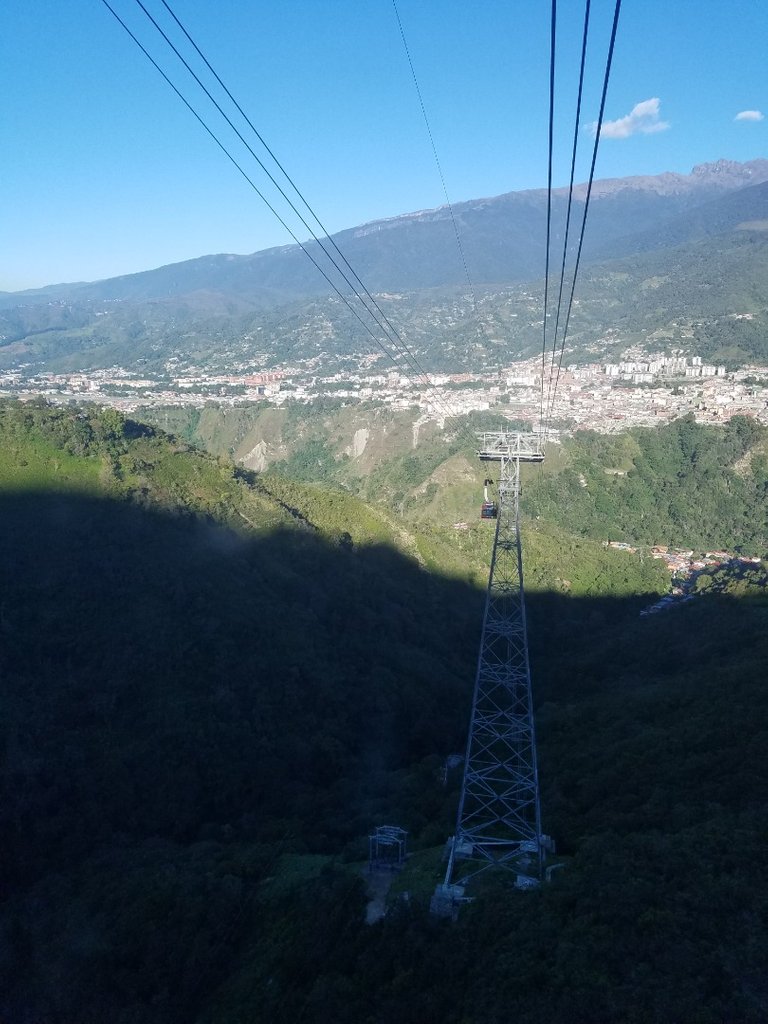 ---
No se preocupen por saber el nombre porque es bien autoctóno de sus aborígenes, se llama Mukumbarí que significa "Lugar donde se posa el sol" excelente palabra para definir este ESPECTÁCULO tecnológico-natural que nos presentan. Para este caso solo le llamaremos Teleférico 😊. Mérida es un paraíso natural y uno de los destinos turísticos de venezuela por excelencia; entre sus atributos se destaca que es la mas fría porque ¡cae la nieve! Y nosotros no tenemos nieve. La particularidad es que no siempre cae entonces, debes ser afortunado que estes en la ciudad y caigan en los picos que la rodean.



En este viaje, estabamos celebrando año nuevo, un primer año juntos y asistiendo al primer evento motero de Venezuela, es decir, super emocionados por toda esta aventura. La entrada al evento incluía la visita al teleférico hasta de manera preferencial, porque para esa época las entradas eran mas costosas y escasas, así que no desaprovechamos la oportunidad. Las tarifas actuales para venezolanos es de $15 y para extranjeros es de $30.



---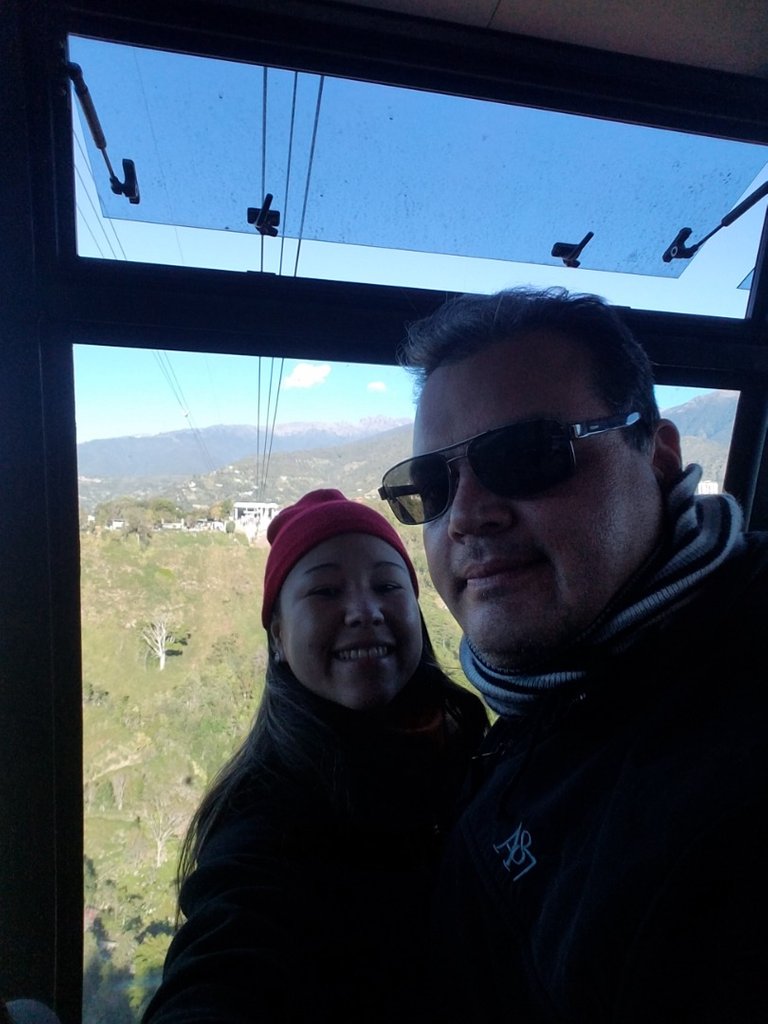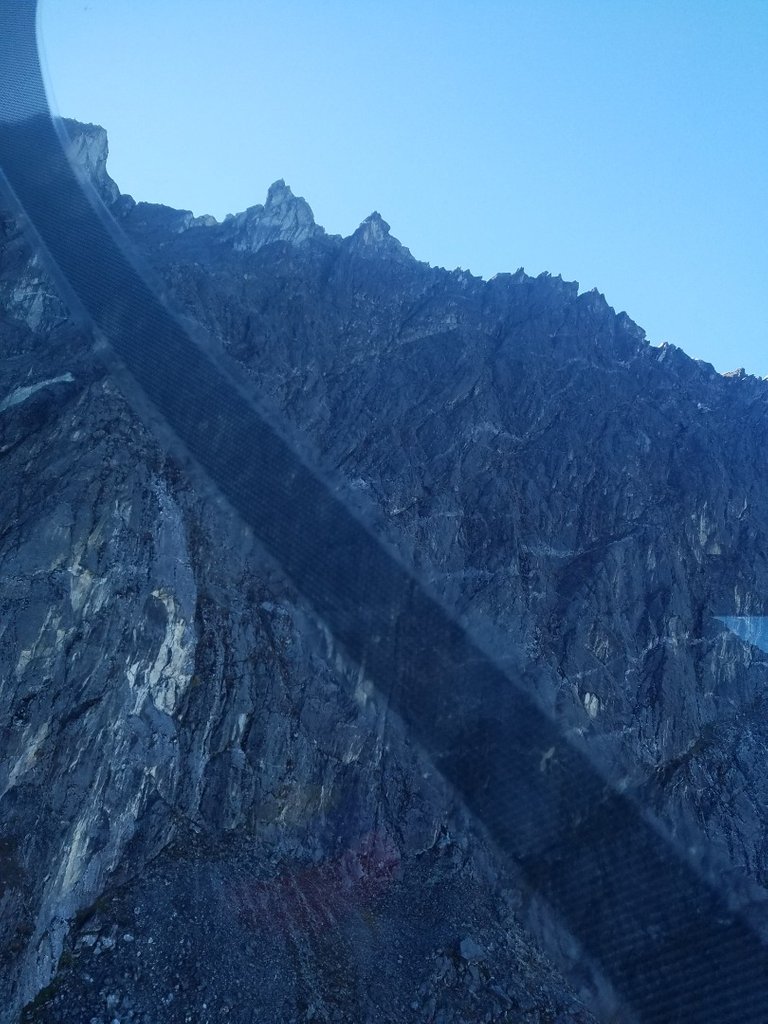 ---
We could choose between several days, but the excitement got the better of us and we decided to go the first day and first thing in the morning. The pioneers! but this also led us to not knowing several things that we said Hey! we have to do it again.
What I can say is, IT IS BEAUTIFUL! What ingenuity, organisation, planning, that is, I can tell you that it is ideal for the international public; let me explain something to you: We, as Latinos or Venezuelans, arrive late everywhere or there are always delays. This obviously delays the activities, people get crowded, they get desperate, in short, the trip starts badly. Not in this case; thank goodness we arrived ten minutes early and they were already waiting for us. There were no crowds, no queues, no delays, very friendly people, some of them bilingual to attend to the non-Spanish speakers, and they even helped me take some photos.
The opening hours are from 10 a.m. but I assume that because it was opening and the amount of people, sometimes it opens earlier. You have to show your ID and you are assigned a group that will accompany you throughout the tour.
---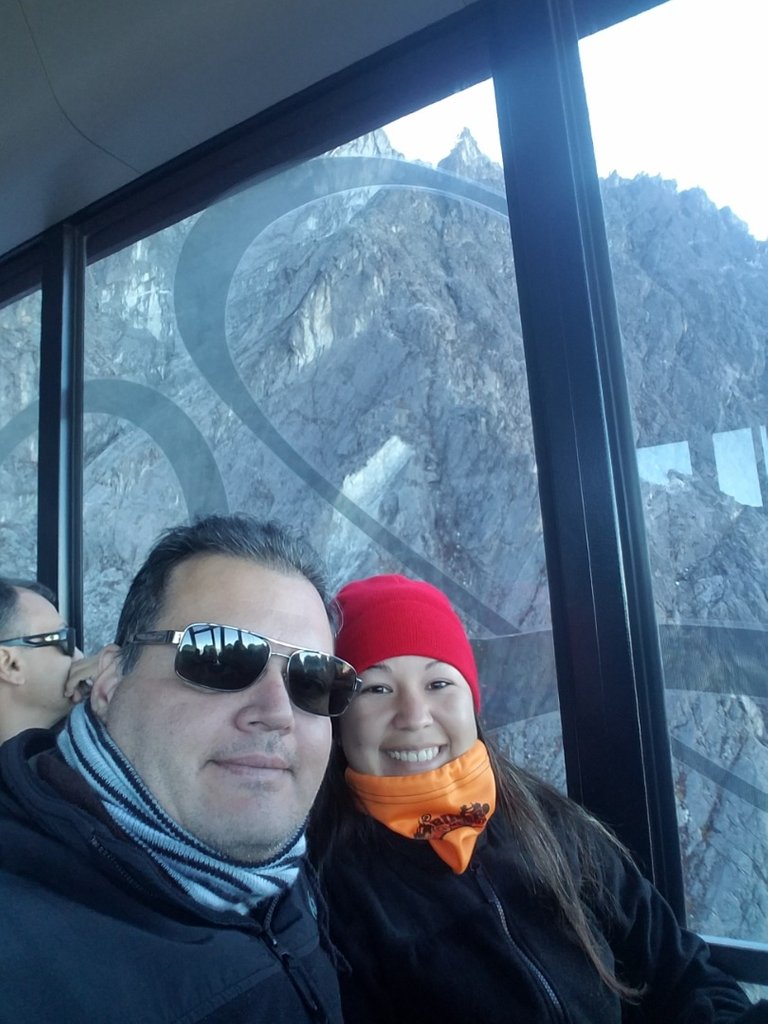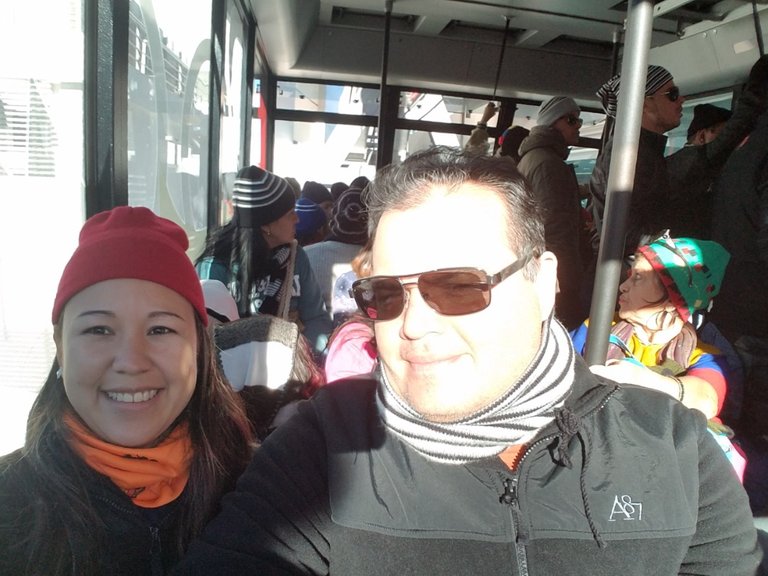 ---
Nosotros podíamos elegir entre varios días, pero la emoción nos ganó y decidimos ir el primer día y a primera hora ¡Los pioneros! pero esto nos llevó también a no saber varias cosas que dijimos ¡Oye! tenemos q volver a hacerlo. Lo que puedo decir es que, ¡ES BELLÍSIMO! Que ingenio, organización, planificación, es decir, puedo decirles que es ideal para el público internacional; les explico algo: Nosotros por latinos o venezolanos llegamos tarde a todos lados o siempre hay retrasos. Esto obviamente atrasa las actividades, se aglomera la gente, se desesperan, en fin, ya el viaje empieza mal. En este caso no; menos mal llegamos diez minutos antes y ya nos estaban esperando. No había aglomeración, colas, retrasos, gente muy amable, algunos bilingues para atender a los que no hablan español, e incluso, me ayudaron a tomar algunas fotos.



Los horarios son desde las 10 a. m. pero asumo que porque se estaba inaugurando y la cantidad de gente, a veces abre más temprano. Debes presentar tu documento de identificación y te asignan un grupo que te acompañará en todo el reccorido.



---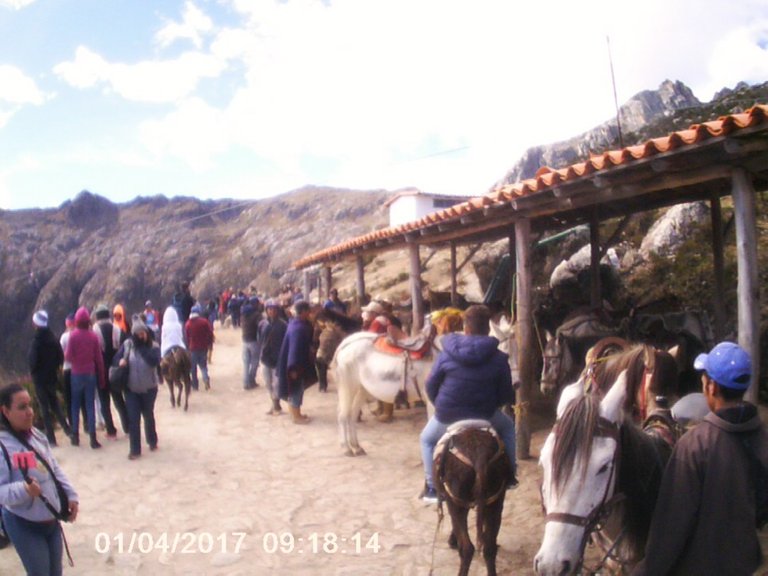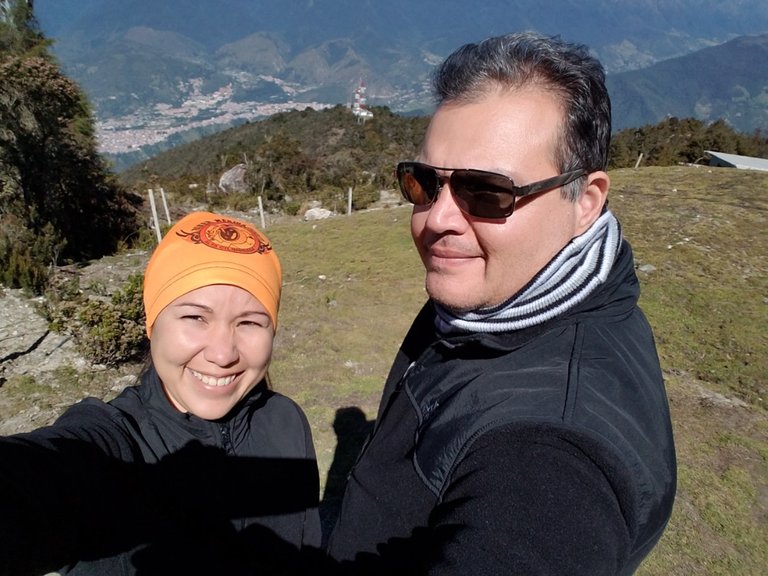 ---
Our day had its pros and cons; the cons were that there was no snow but the best thing was that we could appreciate the whole landscape: the statues, the lakes, the mountains, the vegetation, a very pleasant climate, we were sheltered by the altitude but it was not an impediment to appreciate the breathtaking views of the ride.
The cable car has 5 stations: Barinitas, La montaña, La aguada, Loma Redonda and Pico Espejo. The last station is more than 4,000 metres above sea level, which makes it one of the highest attractions in the world (behind Switzerland and La Paz in Bolivia). At each station there are restaurants, bars and medical equipment in case you suffer from *mal de páramo*, which is a decay due to the altitude and lack of oxygen, as we are not used to it because our country is at or below sea level.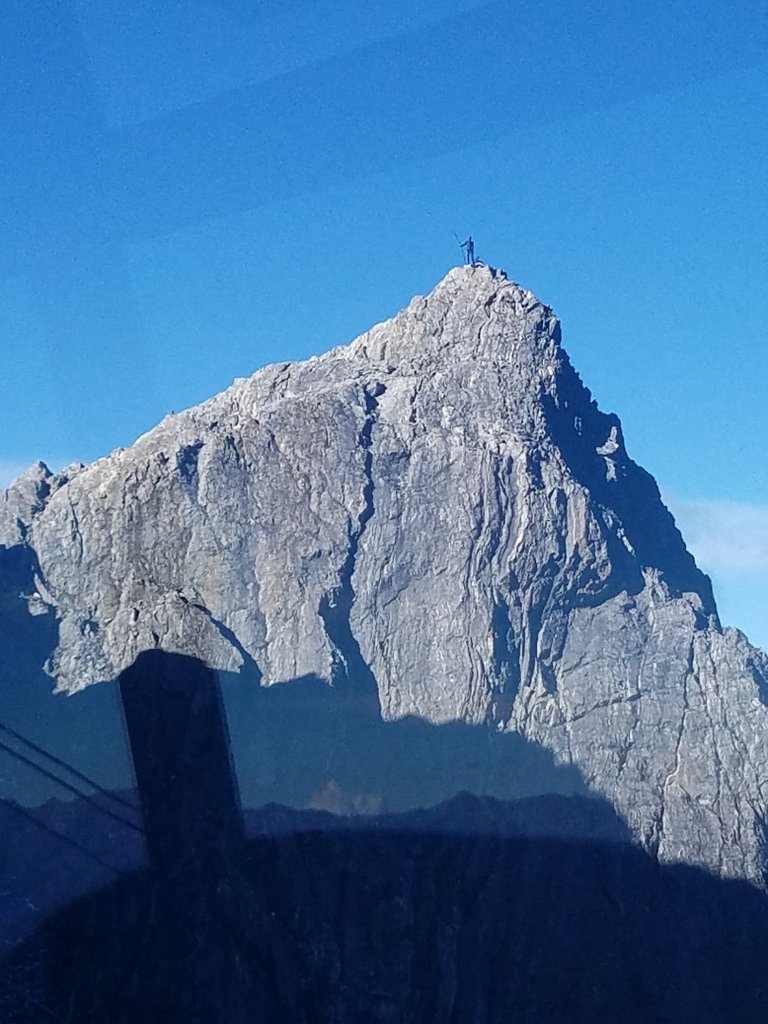 Nuestro día se presentó con pro y contras; el contra es que no había nieve pero lo mejor es que se apreció todo el paisaje: las estatuas, los lagos, montañas, vegetación, un clima muy sabroso, que estamos abrigados por la altura pero no fue impedimento para apreciar las imponentes vistas del paseo.



Son 5 estaciones que tiene el teleférico: Barinitas, La montaña, La aguada, Loma Redonda y Pico Espejo. La última estación esta a más de 4 mil metros de altura lo que lo hace uno de las atracciones mas altas del mundo (detrás de suiza y el de La Paz en Bolivia). En cada estación cuentan con restaurantes, bares y equipo médico por si sufre del *mal de páramo* que es un decaimiento por la altura y falta de oxigeno, ya que no estamos acostumbrados porque nuestro país está a nivel o por debajo del nivel del mar.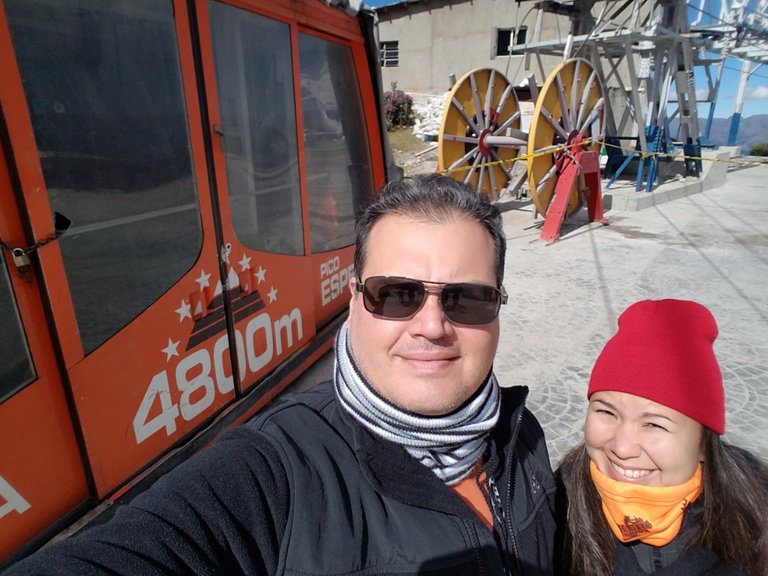 Among the advice I give you is:
- Follow the instructions of those in charge. Sometimes we want to take forbidden photos, putting our lives and the lives of others at risk. So, let's follow the indications to have an unforgettable trip.
- Don't damage the ecosystem. Although it sounds obvious that we are in a natural paradise, sometimes for the sake of bringing back a "souvenir" or "leaving our mark", we damage nature, altering the ecosystem, leaving our mark but NEGATIVE and that others who go on the trip cannot enjoy. This recommendation is also NOT TO ENSUCIATE the spaces.
- Carry water and do not get agitated. The altitude and if you are not in optimal physical condition for climbing or similar activities, take it easy; walk calmly, breathe deeply, let us know if you feel dizzy or have a headache. Don't force your physical condition, enjoy the walk which can last about 4 hours.
- Don't buy coffee if there is a long queue. Better take your photo 🤣. My anecdote is that I started to go to the bathroom, buy coffee, sit and talk and we only have 8 minutes to be in the mirror peak; therefore, when my group was called to leave and I didn't get to the Virgen de las Nieves to have them in my memories, therefore WE MUST RETURN!
---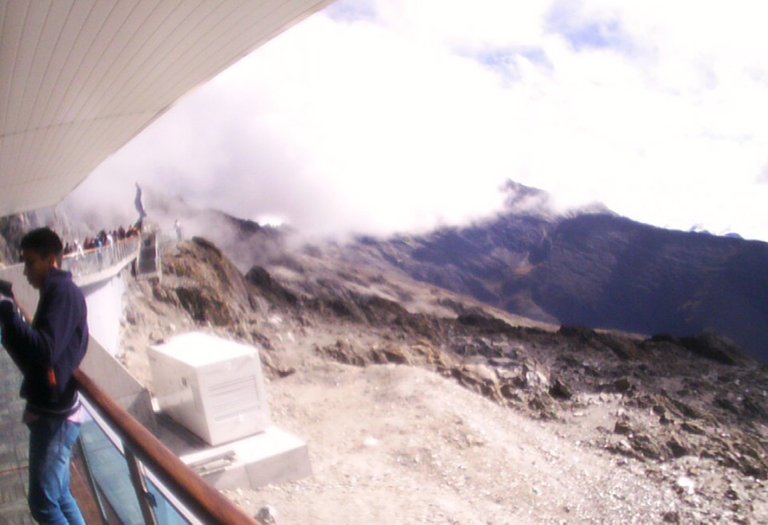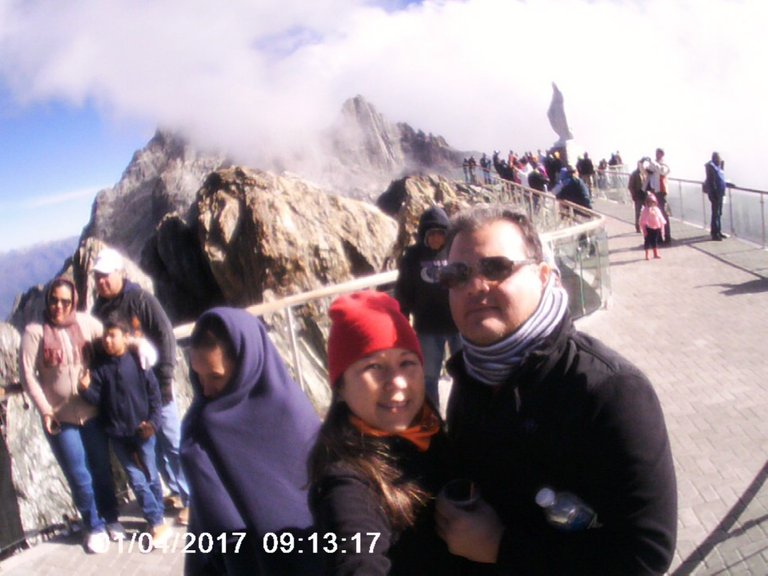 ---
Entre los consejos que les doy es: Sigan las indicaciones de los encargados. A veces queremos hacer fotos prohibidas poniendo en riesgo nuestra vida y la vida de los demás. Entonces, sigamos indicaciones para tener un viaje inolvidable. No dañen el ecosistema. Aunque suena obvio que estamos en un paraíso natural, a veces por el traernos un "recuerdo" o "dejar nuestra huella", entonces dañamos la naturaleza, alterando el ecosistema, dejando nuestra huella pero NEGATIVA y que no puedan disfrutar los demás que van al paseo. Esta recomendación también es NO ENSUCIAR los espacios.



Lleven agua y no se agiten. La altura y si no estas en condiciones fisicas óptimas propias de escalar o actividades similares, tomelo con calma; camine tranquilo, respire profundo, avise si se siente mareado o con dolor de cabeza. No fuerze el estado físico, disfrute el paseo que puede durar unas 4 horas. No se ponga a comprar café si hay mucha cola. Mejor tomese la foto 🤣. Mi anécdota es que me puse a ir al baño, comprar café, sentarme a hablar y solo tenemos 8 minutos para estar en el pico espejo; por ende, cuando llamaron a mi grupo para irnos y no llegué a la Virgen de las Nieves para tenerlas en mis recuerdos, por ende ¡DEBEMOS VOLVER!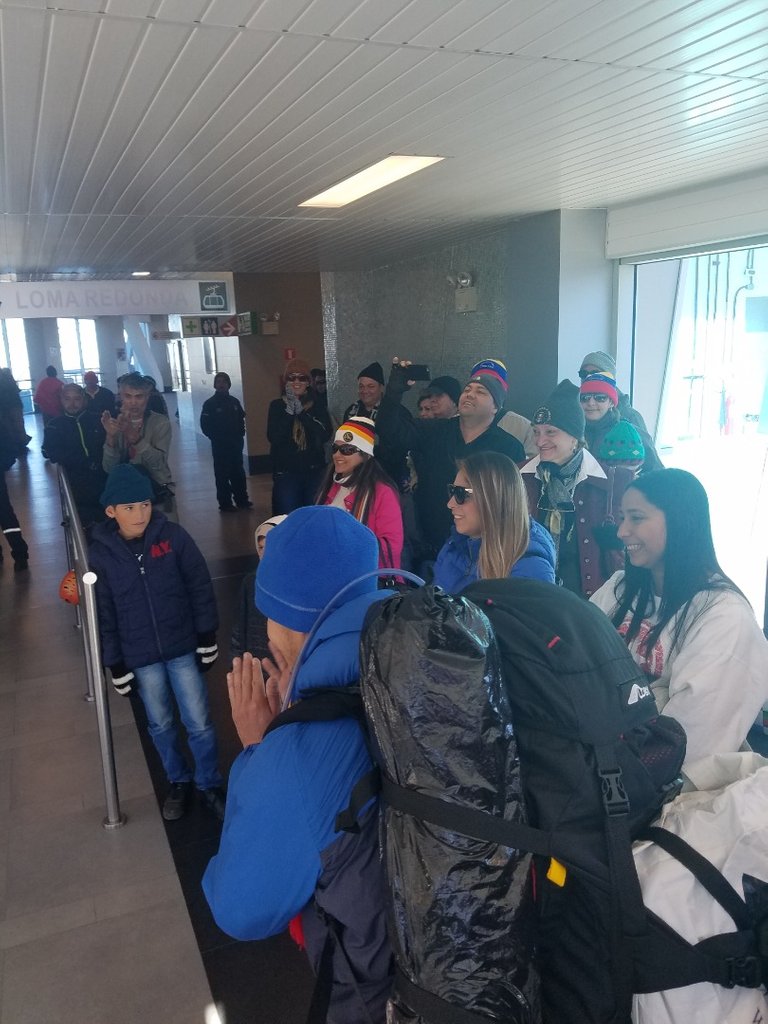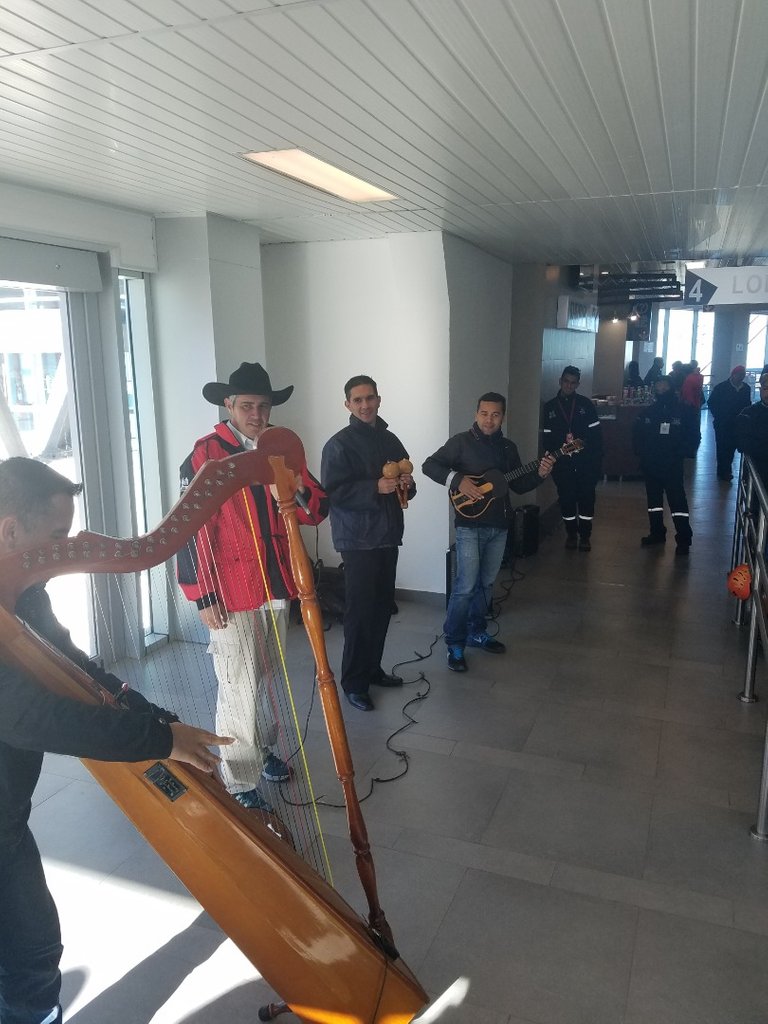 Frailejon
The typical plant of the Mirror Peak, which MUST NOT be plucked or taken out of its ecosystem. They are beautiful, their texture is smooth (or would be the cold), their smell is characteristic of them. Obviously the guides do their explanation, their preservation and care.
Finally, I have to tell you that I didn't see snow that day and I went home. Two days later it SNOWED. Another pending matter because I am still waiting to meet it, touch it and play with it META OF 2023!😁.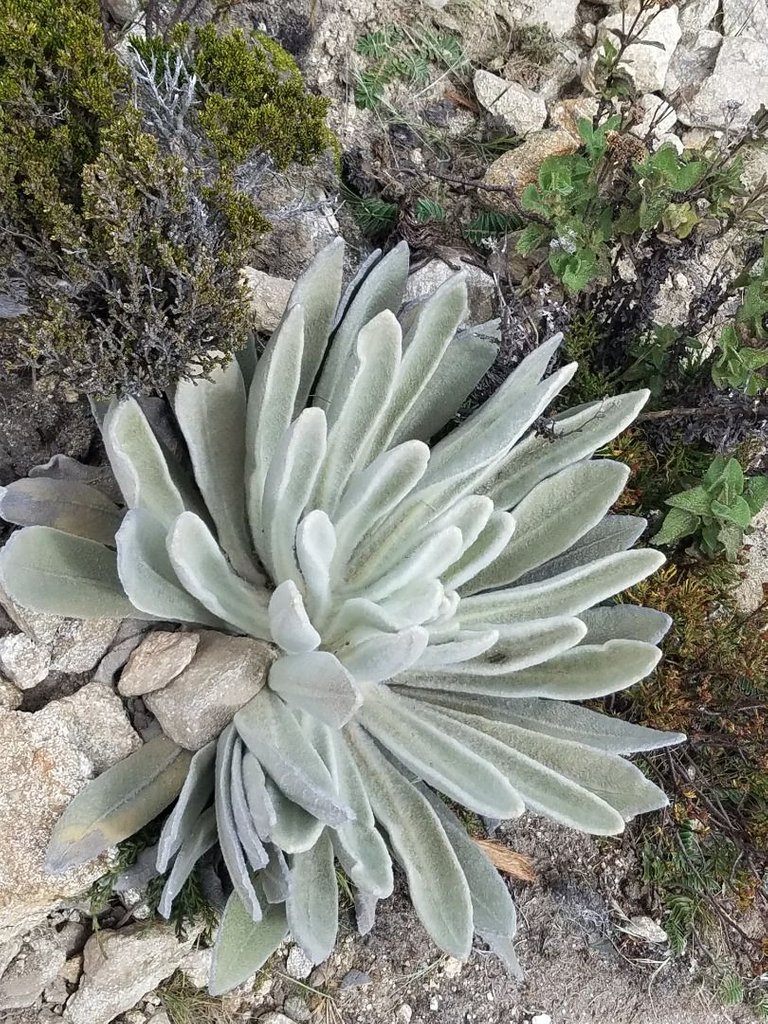 Frailejón La planta típica del Pico Espejo, que NO DEBE ARRANCARSE ni sacarse de su ecosistema. Son hermosas, su textura es lisa (o sería el frío), su olor es característico de ellos. Obviamente los guías hacen su explicación, su preservación y cuidado. Por último, les cuento que ese día no conocí la nieve y me vine a casa. A los dos días NEVÓ. Otro asunto pendiente porque sigo esperando conocerla, tocarla y jugar con ella ¡META DE 2023!😁.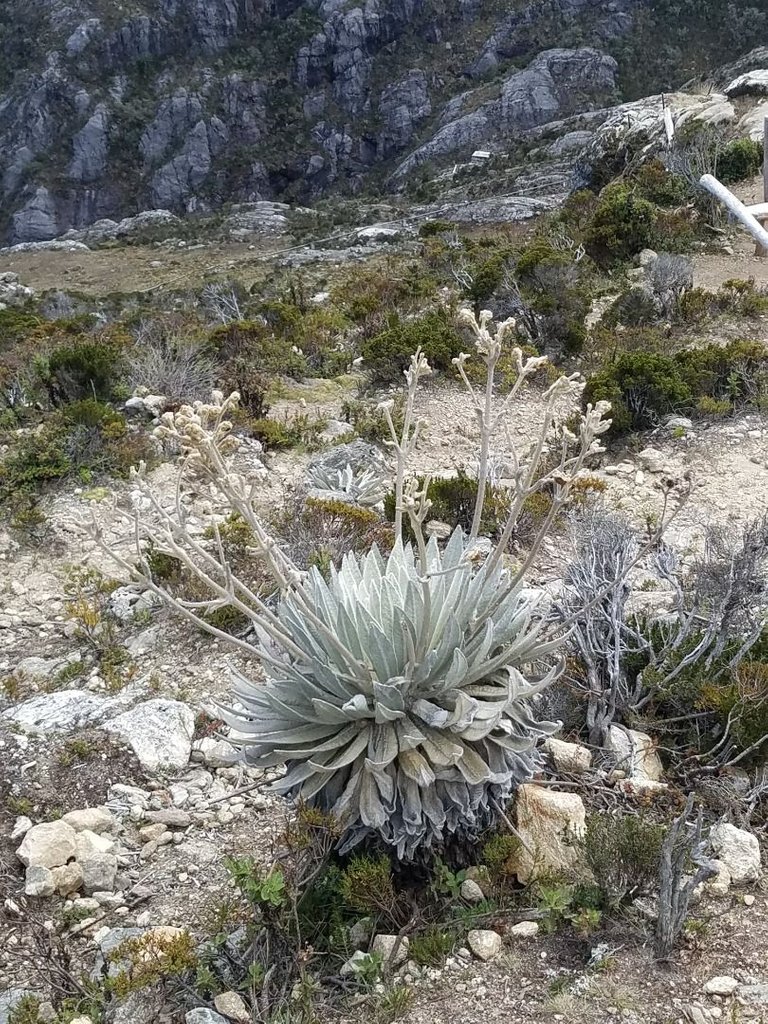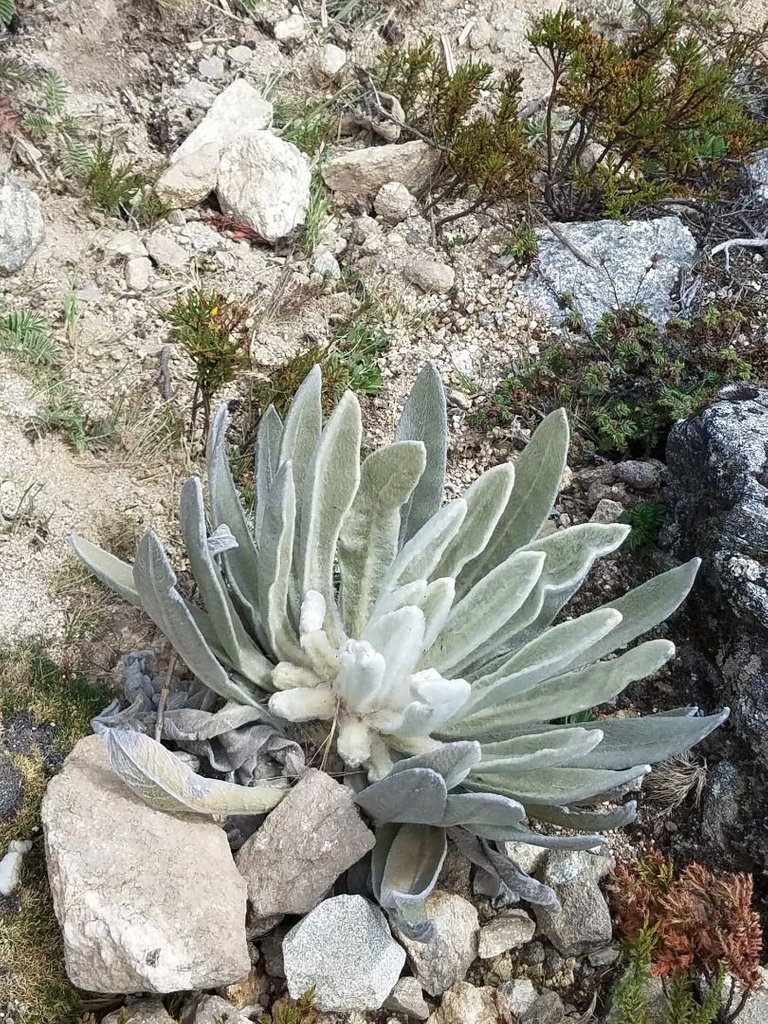 All the pictures are part of my digital album of the trip to Mérida.
Todas las fotografías forman parte de mi albúm digital de mi viaje a Mérida 🚡⛰🏔 🎁. Segunda fotografía editada en Canvas.