By: @flores39
05/09/2021
Hi, travel-loving hivers
In March 2015 it was three years since I migrated from Venezuela to European soil in order to live the present and build my future; I was starting a life project that began in Dublin, Ireland, the Emerald Isle where I met my husband. I remember it as if it were yesterday, by that time we had been dating for seven months; in an emotional birthday celebration of a mutual friend, he invites me to travel to Cape Town, South Africa; with the purpose of introducing me to his family and take me to visit interesting places. What a fantastic invitation!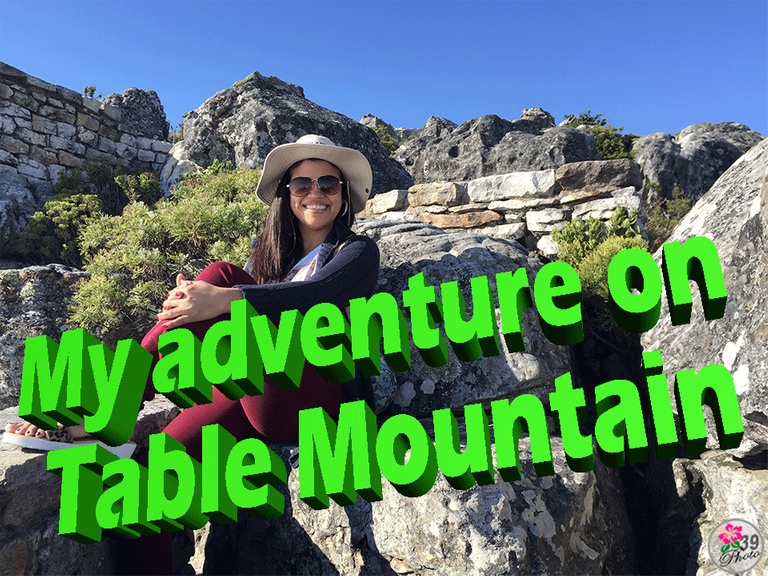 Since I was a teenager I had wanted to go to the territory that was once part of South America, that is, the African continent. 150 million years ago, after the fracturing of the ancient supercontinent Pangea, the continental plates began to drift apart and gave rise to impressive oceanic ridges that continually pushed the oceanic and continental crust, causing Africa and Europe to move further away from America, giving way to the colossal Atlantic Ocean that connects them with its vast body of water.
| | |
| --- | --- |
| Attribution: Wikipedia contributors. | Attribution: Wikipedia contributors. |
Thus, the territory in which Suriname, Guyana and Brazil are located has geological traces to the west of the African coast, continental ridges that almost fit perfectly with respect to the east of Brazil and neighboring countries.
The joy elevates my emotional state because I am going to know the other part of the rift where blocks of rocks and earth were displaced that today house one of the most famous geological formations, Table Mountain, a fascinating mountain with a rocky plateau of approximately three kilometers at its summit, an altitude that allows a prominent look over Cape Town, capital of South Africa that is embraced by the mixture and oceanic influence of the Atlantic and Indian Ocean.
It is a cocktail of emotions because on December 3, 2012, it was officially declared as one of the 7 New Wonders of the World.... 😍😍😍😍 It was the fulfillment of a beautiful geographical, ecological and travel dream that I relive and share on Haveyoubeenhere Community ​as: My Table Mountain Adventure.
PCape Town coastal seascape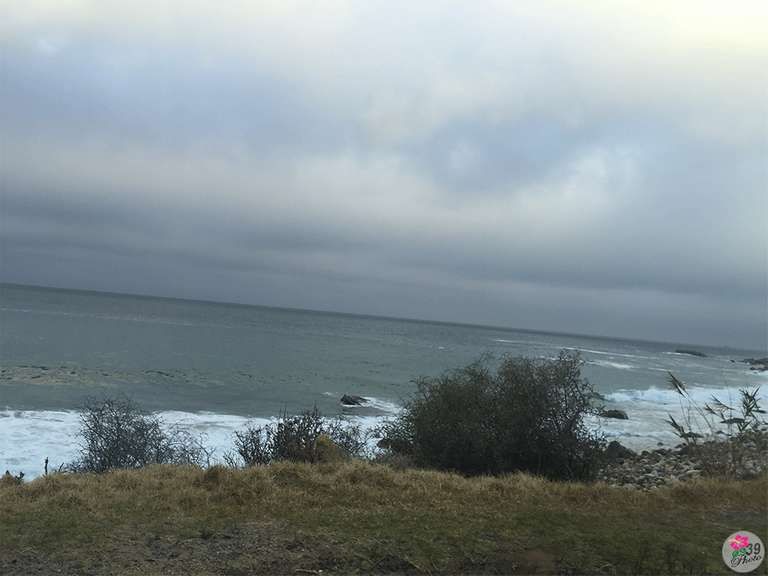 While my mother-in-law was driving the car, she noticed that I was observing the rough waves and sea wind of the Atlantic; she told me that approximately 14 kilometers away was Isla Robben where the prison where Nelson Mandela, 1993 Nobel Peace Prize Laureate, was imprisoned, is located.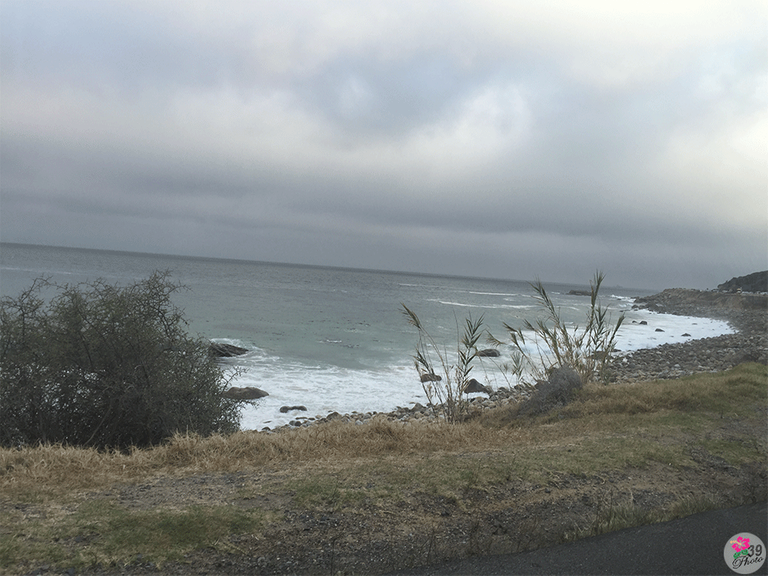 Not only was I enjoying the Mediterranean climate, but I was getting to know part of the culture and history of this people who like many Latin American countries were subjugated by foreign military forces. I was drinking from documentary sources about an interesting part of the life of Nelson Rolihlahla Mandela, considered a political icon who became a philanthropist and led important social movements to abolish apartheid.
​
"During my lifetime I have dedicated myself to this struggle of the African people. I have fought against white domination, and I have fought against black domination. I have cherished the ideal of a democratic and free society in which all persons live together in harmony and with equal opportunities. It is an ideal which I hope to live for and to achieve. But if needs be, it is an ideal for which I am prepared to die." Fuente
Apartheid can be conceptualized in simple terms as that diabolical system of racial segregation that was first imposed by the Dutch and continued by the United Kingdom of Great Britain and Ireland to subjugate South Africa and Namibia until 1992.
Ascent of Table Mountain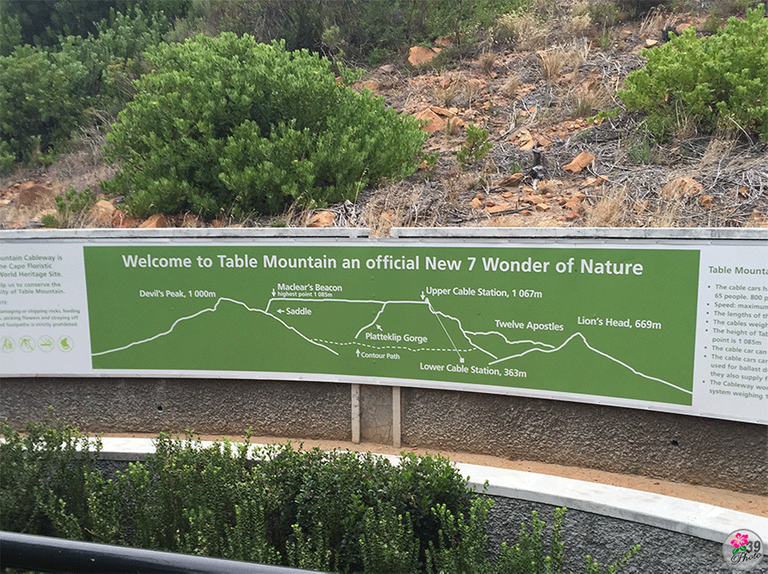 After about two hours of travel my mother-in-law stopped in front of the Table Mountain cable car facilities, my husband had purchased tickets online and we went to check them and wait our turn to board the cabin.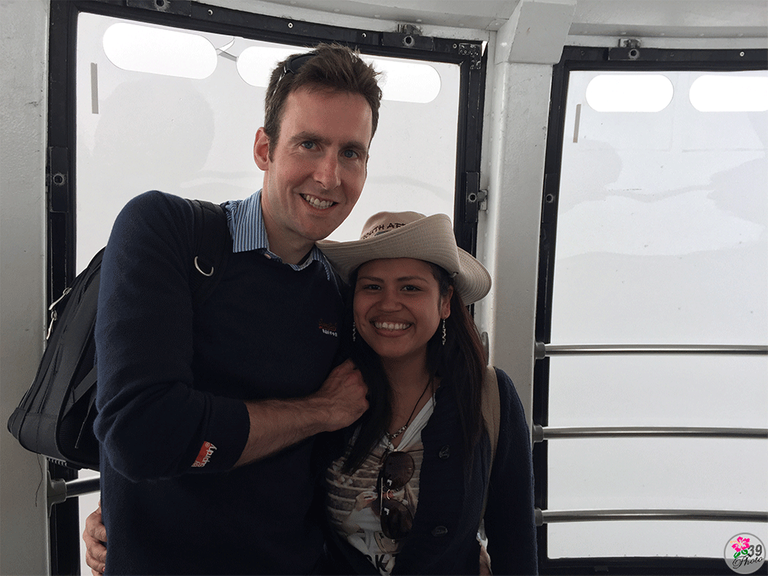 The sky was cloudy, filtered a lot of sunlight and the wind felt a bit strong; however, I was excited because I was ascending this legendary mountain.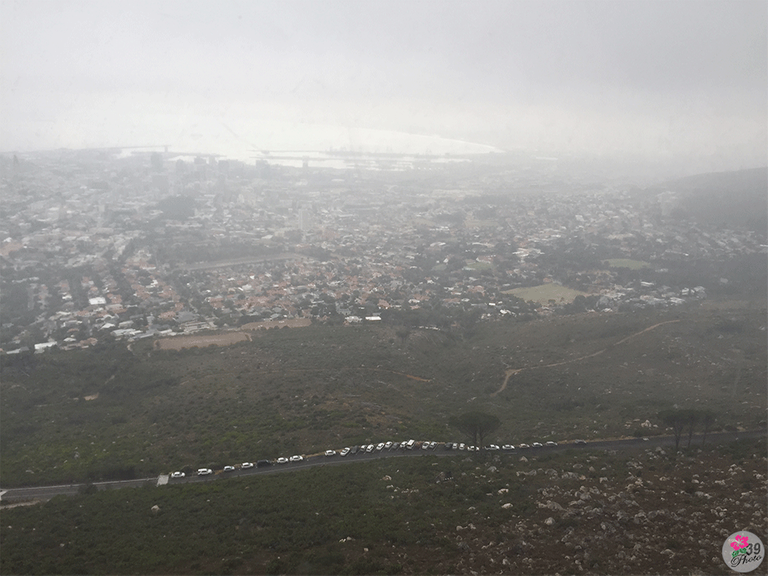 As we climbed higher, Cape Town and the mighty Atlantic Ocean became smaller and smaller. This optical illusion provided by the altitude made me feel safer and more confident. A lot of adrenaline and dopamine was being released inside me.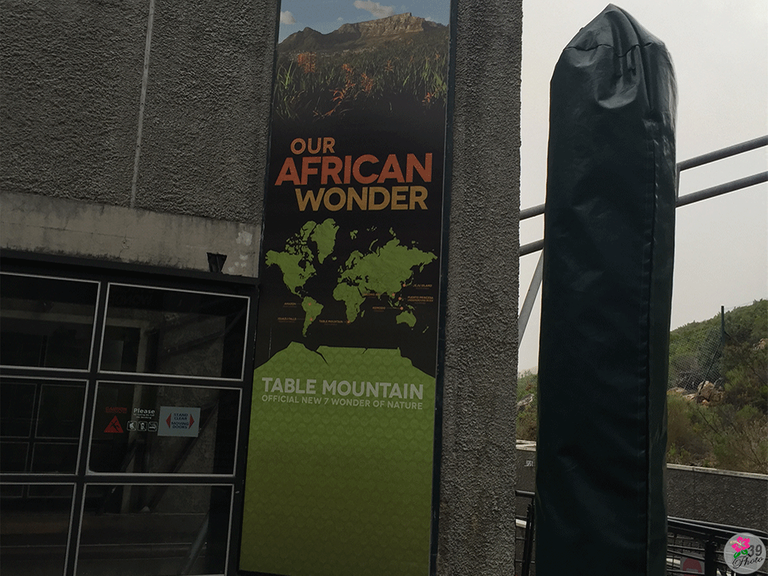 The purity of the cold air when we got off the cable car was the first thing that my mental corporeal senses perceived pleasantly; I could almost assure that I was feeling how the minerals of the rocks and the aroma of the vegetation homogenized with the oxygen to enter the organism.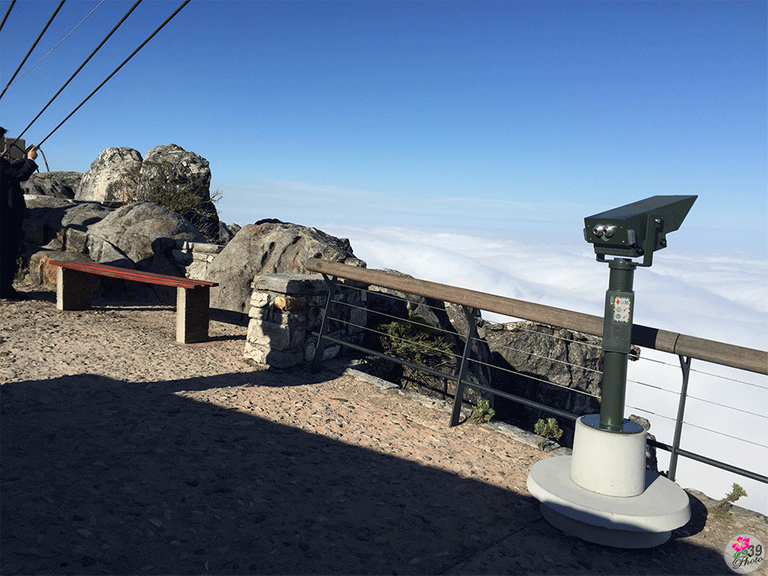 The amazing rocky ecosystem composed mainly of quartzite sandstones overlying gigantic layers of deeply folded and modified shale dating back to the Precambrian.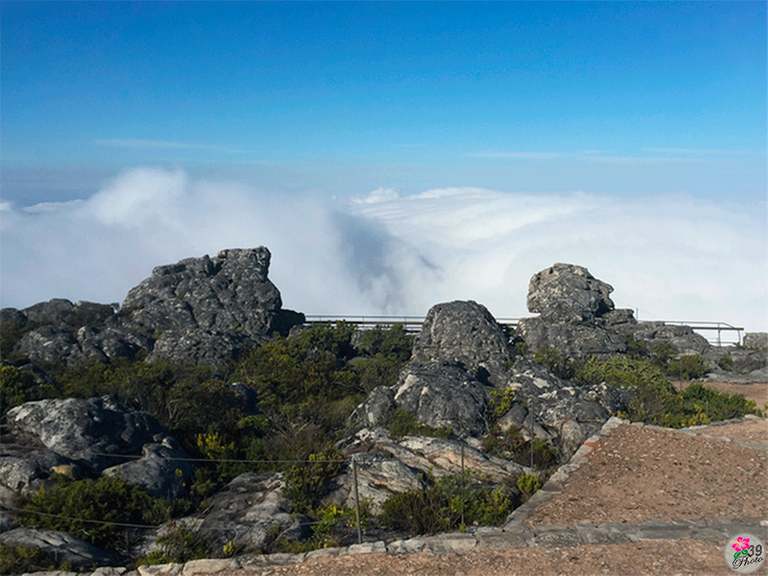 An orogenic process that continued its evolution, adding layers of igneous rocks (granite) that have emerged from the monumental geological pressure and climatic conditions that post-fractured the supercontinent and displaced the earth's crust and oceanic crust.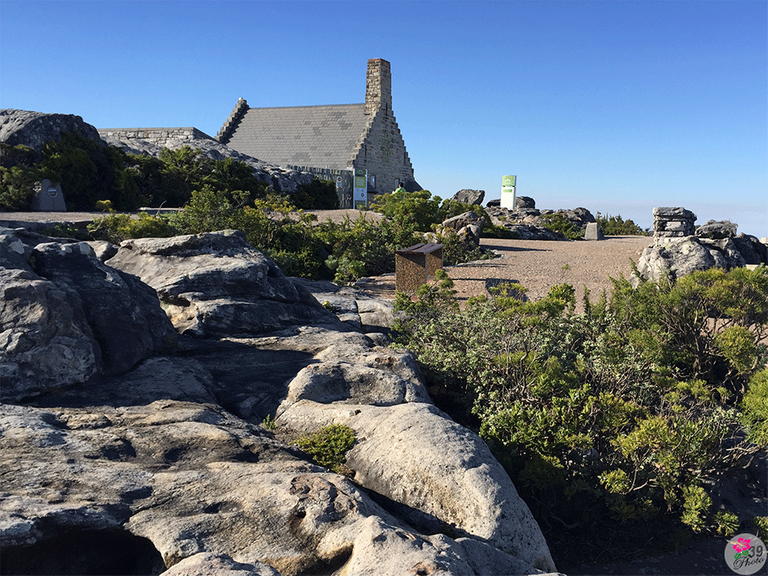 Su bien adaptada flora me fascinó, como pueden observar son plantas herbáceas, arbustos, variedad de proteas que se cree emergieron durante el supercontinente Gondwana hace más de 300 millones de años. Según el guía turístico, se trata de vegetación siempreverde y especies endémicas en su mayoría. Pude avistar entre las rocas, la presencia de líquenes.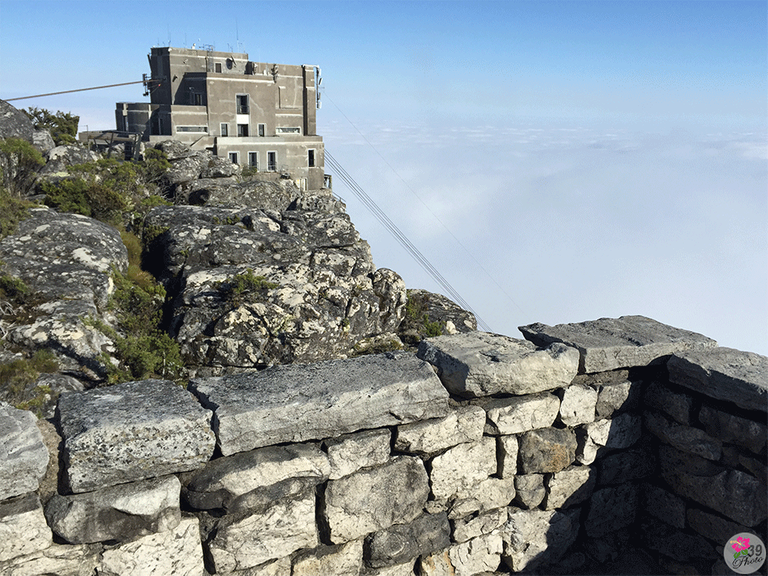 The sensation of freedom, harmony, peace and direct contact with nature is indescribable; you have to climb and feel this cold and humid mountain environment to begin to understand the emotions. It gives the sensation of touching the clouds with your hands or being in the sky.
| | |
| --- | --- |
| | |
Recorría cada espacio, pasarela, trepaba entre las rocas, acariciaba y percibía el silvestre aroma de la flora, tocaba cuanta roca encontraba a mi paso; con un poco de temor me acerqué a la baranda perimetral de una especie de puente o caminería de madera suspendida entre las gigantescas rocas, no tenía apuro, así que me tomó varios minutos tomar confianza y sentirme segura para asomarme y mirar hacia las nubes y el vacío.
It was great, hahahahahahaha....
It occurred to me to drain a little adrenaline and endorphins by doing naughty jumps on top of this wooden catwalk, I reckoned I was strong enough to withstand a little over 60 kilograms when I hit it for my jumps.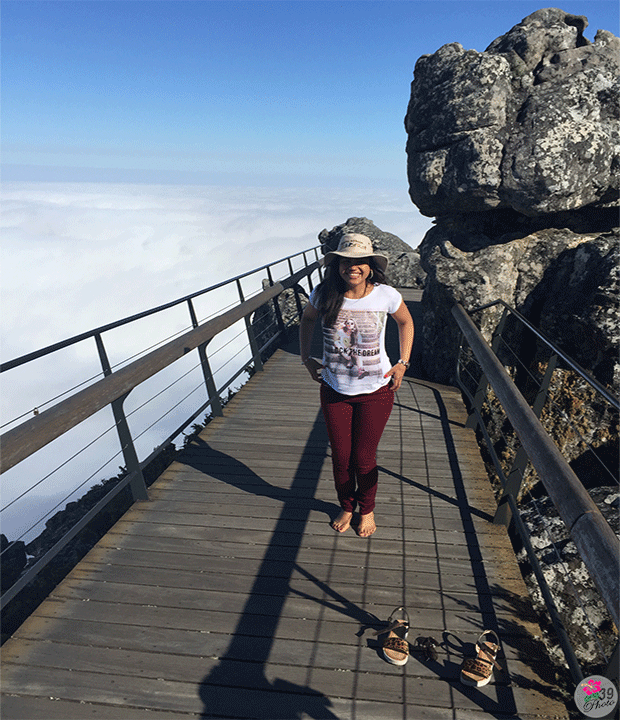 I jumped many times while my husband tried to capture some images where I was fully suspended.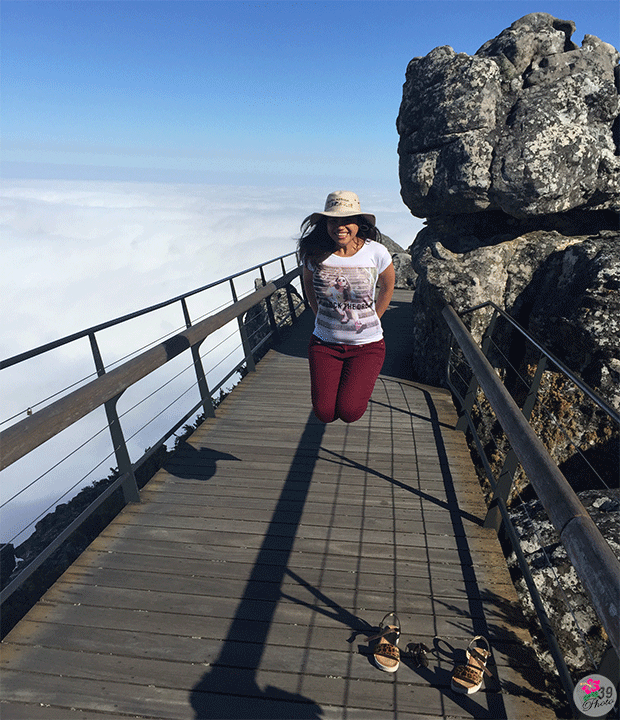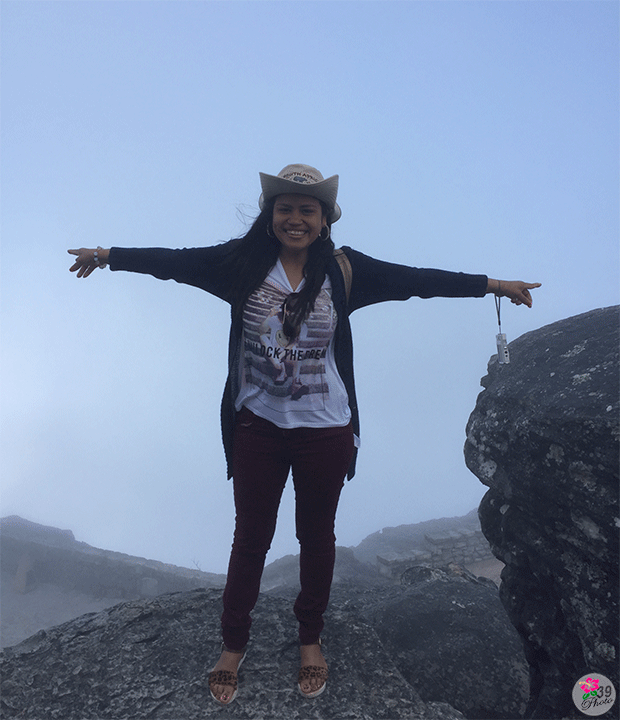 In some parts the rock formations blocked the strong wind current and prevented the mist from dissipating; I found it ideal to climb up the rocks to walk, sit, lie down and simply feel their magnificent mineral energy.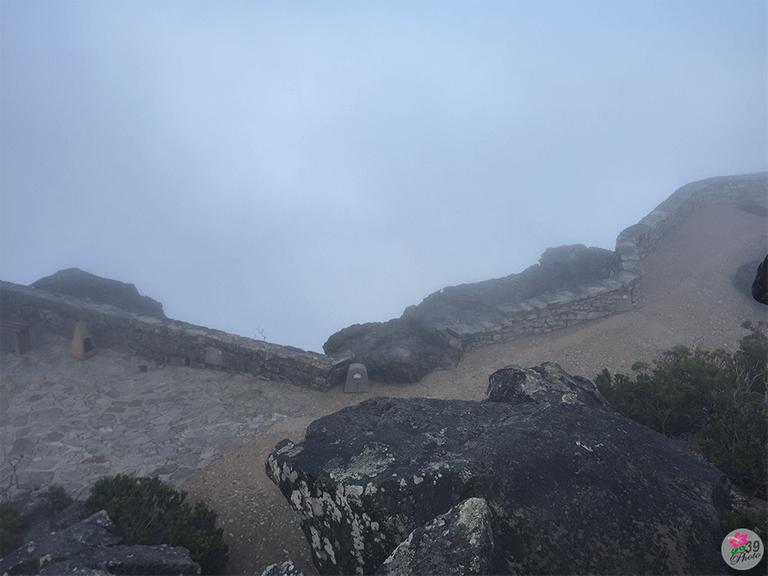 I kept feeling excited, joyful and fantastically in harmony with Mother Nature.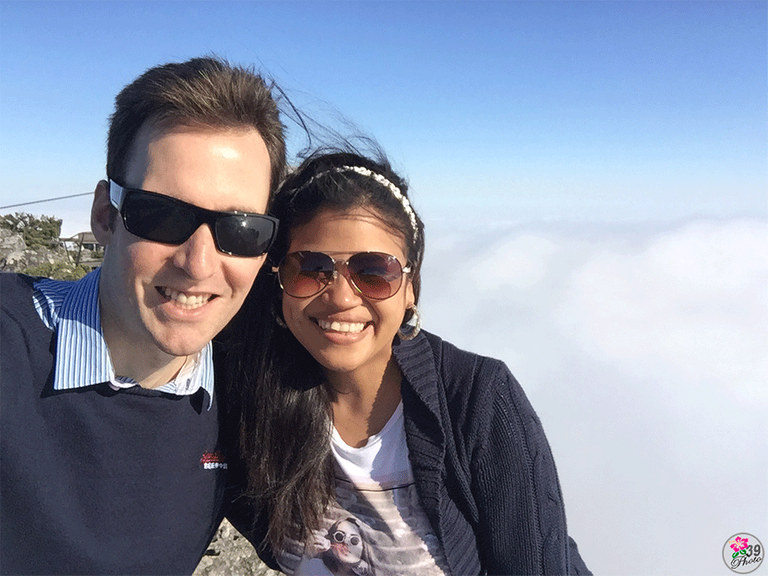 All the sites seemed ideal to capture images that would make up my favorite photographic log; however, this shot with a background of orographic clouds that naturally formed when the humid air masses of the piedmont were forced to ascend while they expanded and cooled to marvel with all this beauty.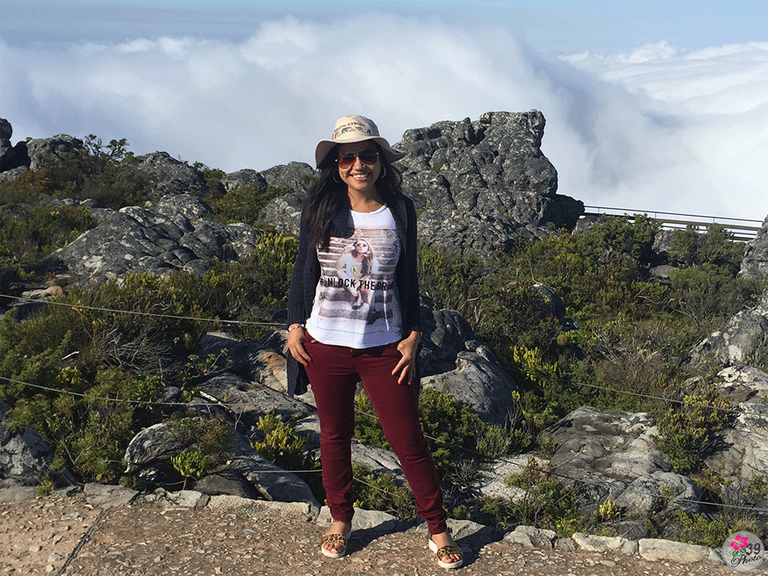 This hydrometeorological phenomenon occurs in some parts of the world, here I was blessed to witness and enjoy it directly.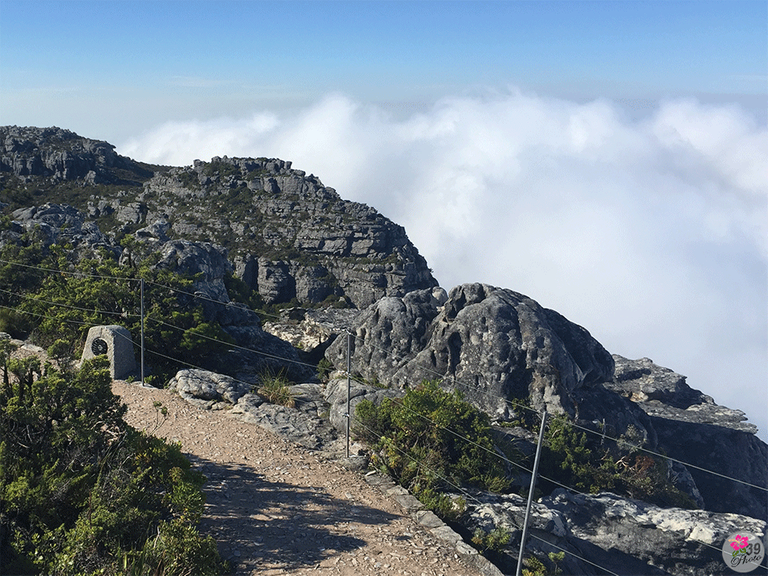 As I have mentioned, this cloudiness is the product of the ascent of humid air that met the monumental mountain and cooled, condensation that reaches a saturation point when the humidity reaches 100% and that is when its fall is generated by the phenomenon of precipitation or orographic rain.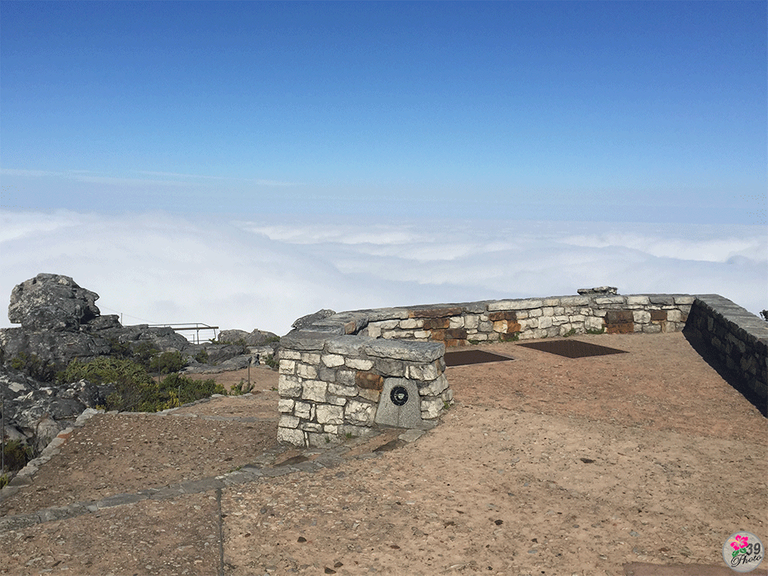 This is part of the sustainable process of this mountain system.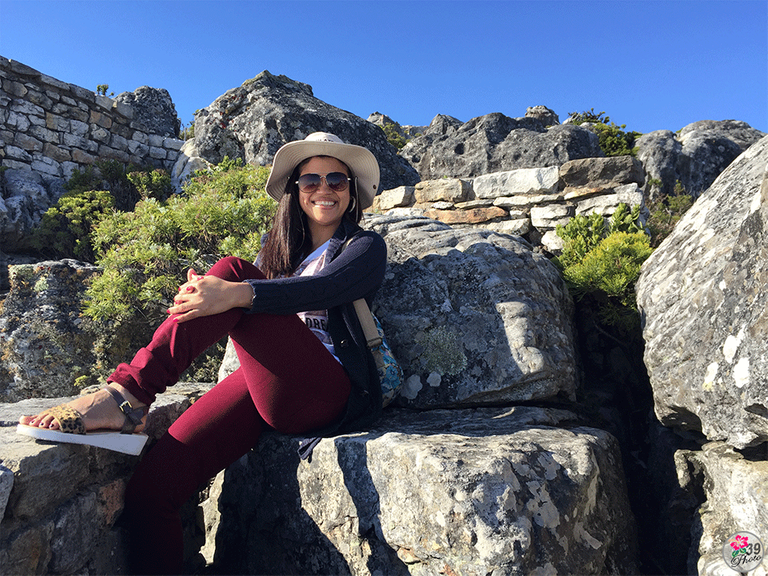 Many rocky blocks with symmetrical and almost perfect cuts, seem to have been manufactured in geological molds with specific measures.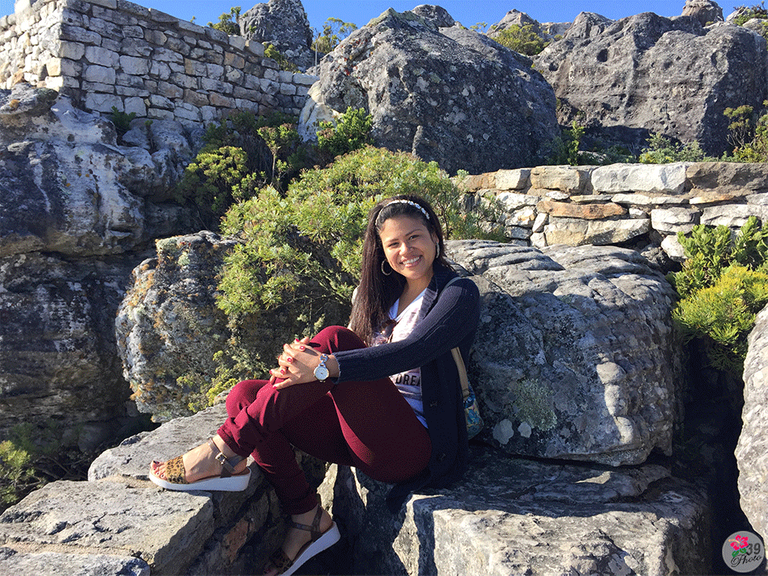 It is amazing the intelligence of Mother Nature when one has the possibility of visiting and observing details of this kind in a majestic place like this.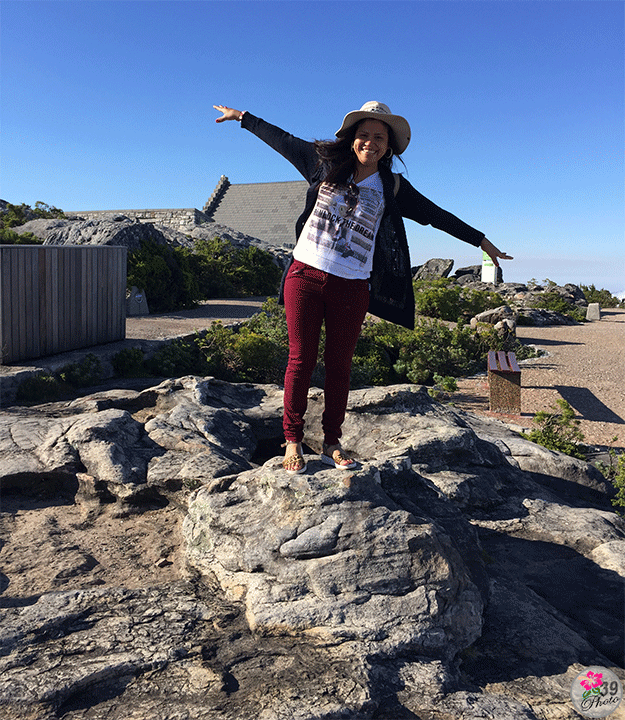 It is not fortuitous that it has been declared one of the seven wonders of the world.
Considerations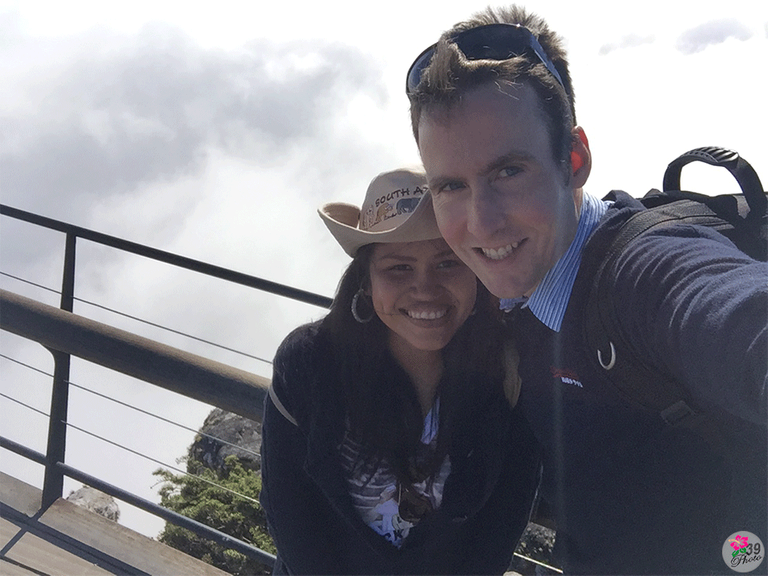 This tour was the materialization of a teenage dream that was born in a geography class during my high school studies in my beloved homeland, Venezuela; I tried to explain the origin of my curiosity to know a continental mass that was once part of my homeland and that due to the dynamic transformation of the continents and oceans, distanced itself and continues to move away due to the overwhelming force of the oceanic ridges.
Being on the plateau of this formidable rock formation of more than 1000 meters high, was an extraordinary experience that only my narrative, funny witticisms and attitude can describe, because I have no words to do it. From the bottom of my heart, I hope you enjoyed these images and their photographic description.

Translated with www.DeepL.com/Translator (free version)