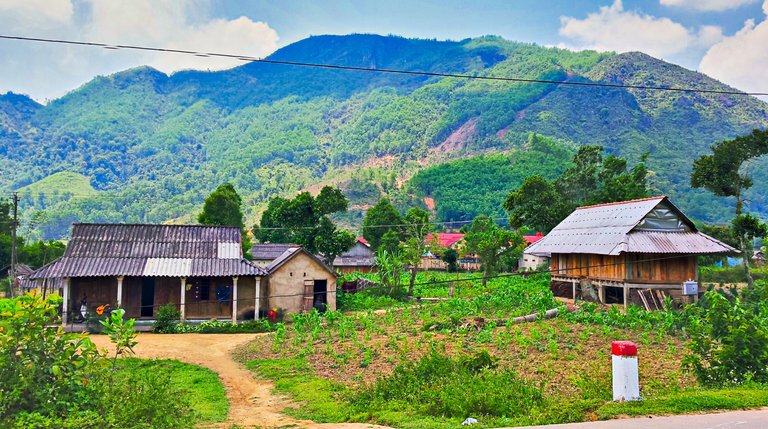 Khe Sanh is a smaller city in the North Central region of Vietnam. It is known to students of military history in America because of battles and a long siege that took place in the area. I think there were some movies made of it.
Besides a war museum and a giant pagoda, there isn't very much that makes Khe Sanh stand out from the other cities in Vietnam. I stopped here for a night after my first day of riding on the Ho Chi Minh Trail.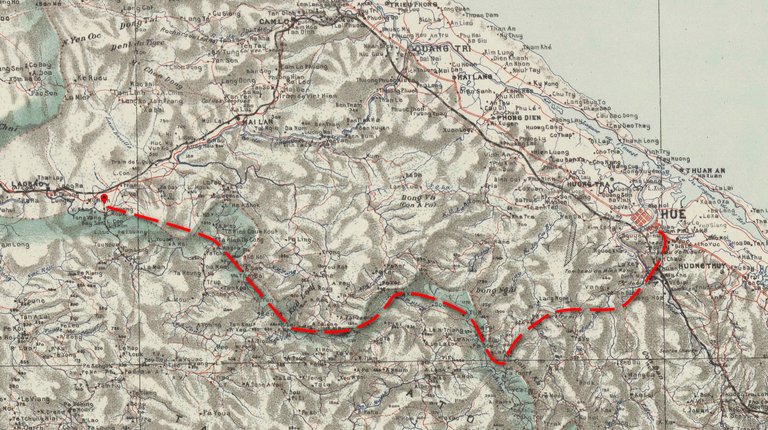 My map of the route is approximate. I couldn't actually find Khe Sahn on it. The map is from the 1800's and emperors, occupations, wars, ideologies, dams, and time have changed the names of many of the towns, cities, and rivers.
I left Hue before 9:00 am and after leaving the city, the roads emptied out and I spent much of the day with very very light traffic.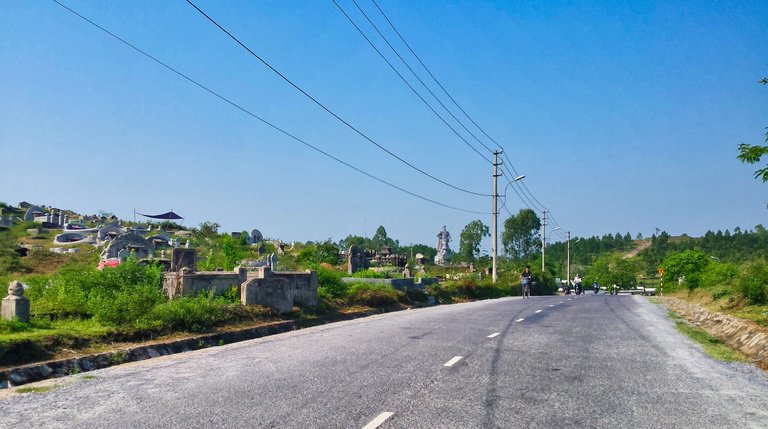 On the outskirts of Hue, I passed a very large graveyard.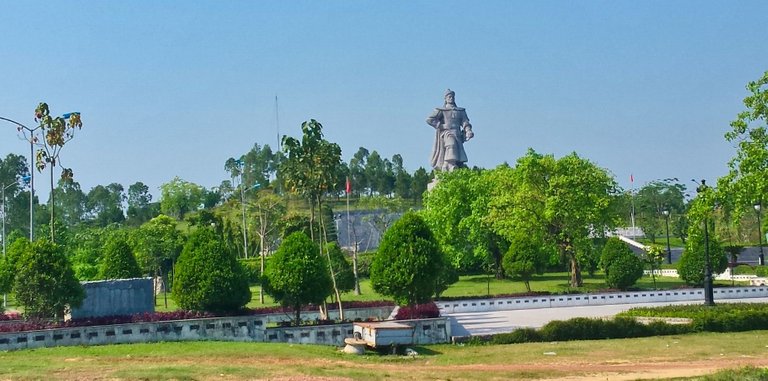 I didn't check who this is a statue of and I can't find anything online. I wonder if it's Emperor Gia Long who united Vietnam.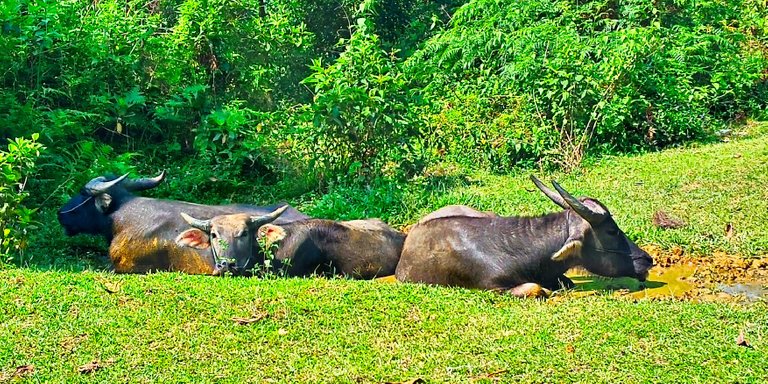 After an hour of riding, I stopped for a break and these 3 buffalo were there having a break of their own.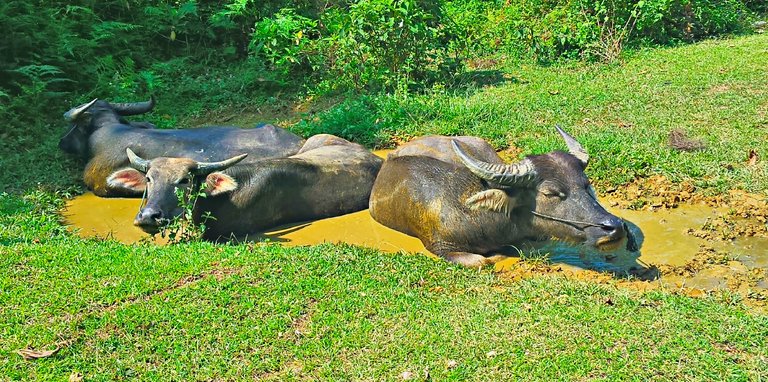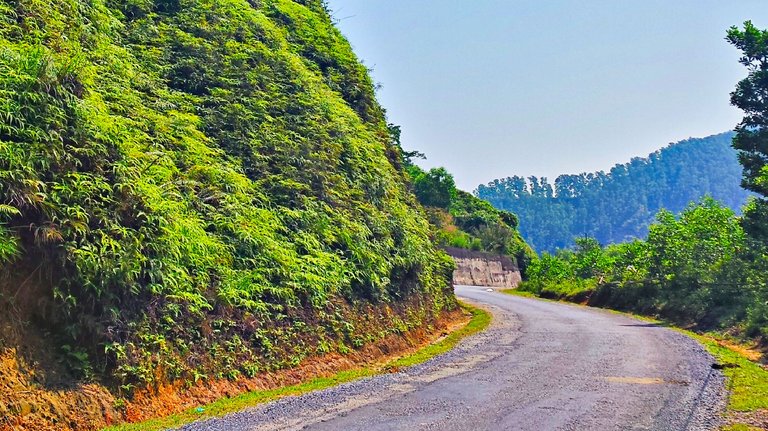 The road was small and had very light traffic. Much of the day felt like I had the road to myself.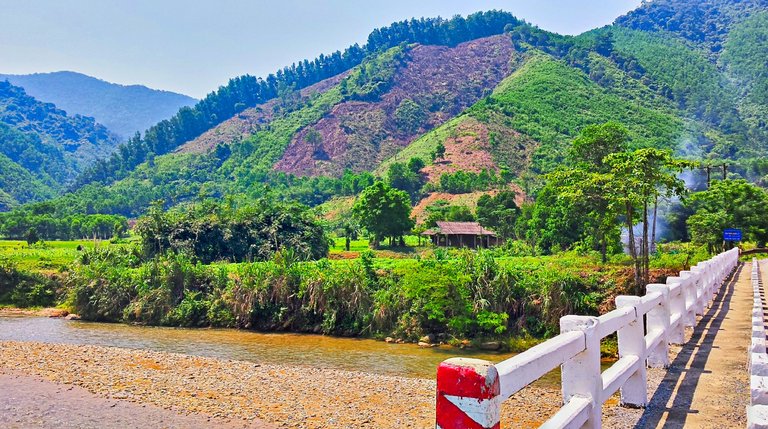 I'm not sure when I officially got onto the Ho Chi Minh Trail, but this day was when I first rode sections of it. The land was gorgeous.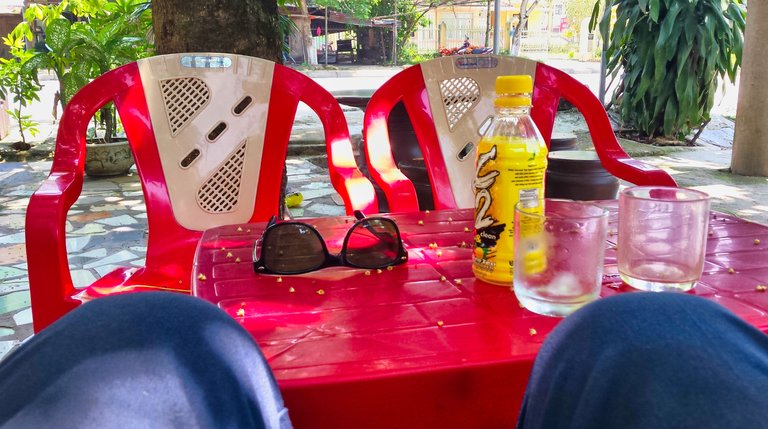 I found a nice shady place in a small town for a drink break.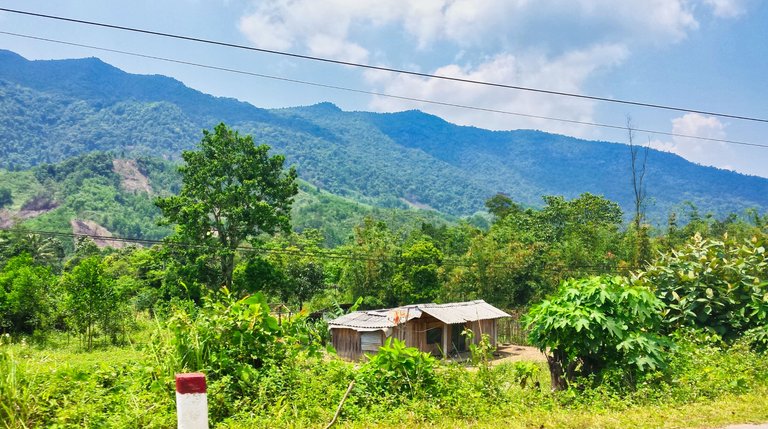 The area was pretty rustic with lots of land and not many inhabitants.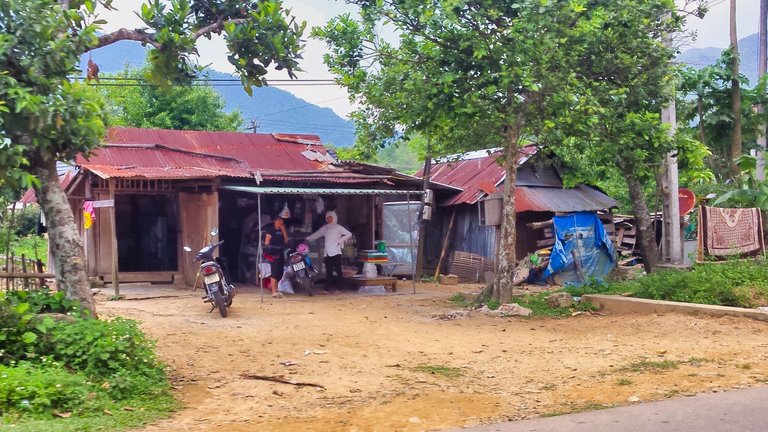 The hotter it gets, the more covered the locals get while riding. At first I didn't understand how everyone could wear so much clothes in the heat. But it's more important to keep the sun off of you than to stay cool. It was blazing hot and I was wearing pants and my rain jacket. Every now and then I would see other tourists riding through the country and they would be wearing tanktops, shorts, and flipflops. Not only is it dangerous if they crash the bikes, the sun probably wrecked their skin.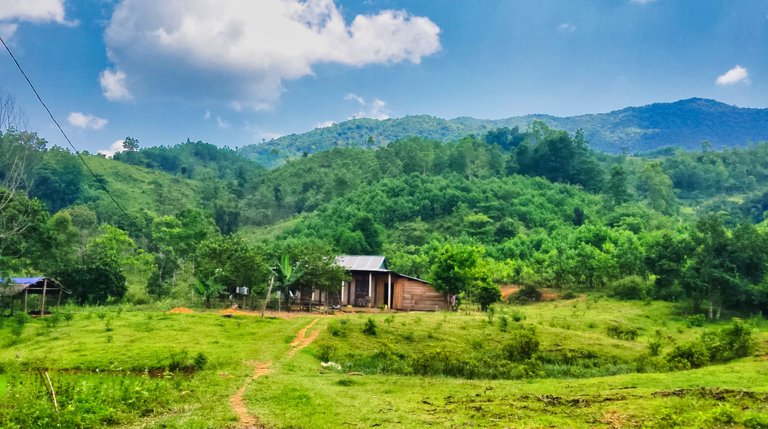 For some reason I took a lot of photos of houses on this day. Sometimes I would have an idea or theme of what I wanted to post about on Facebook so I would try to take photos for the post. I guess I was planning on a post about houses.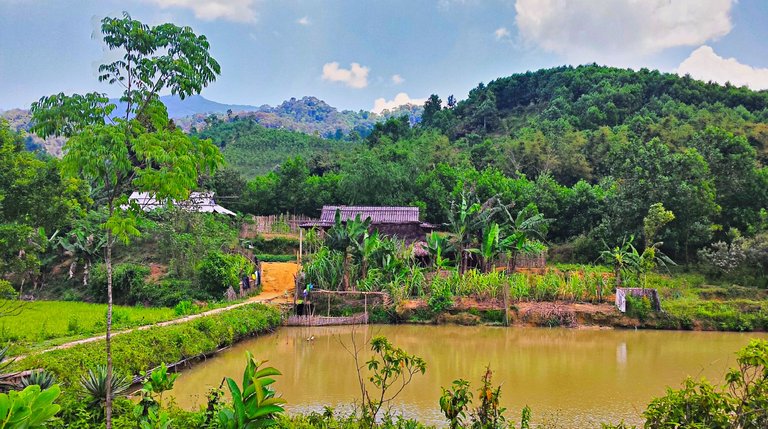 Some of the farms looked awesome.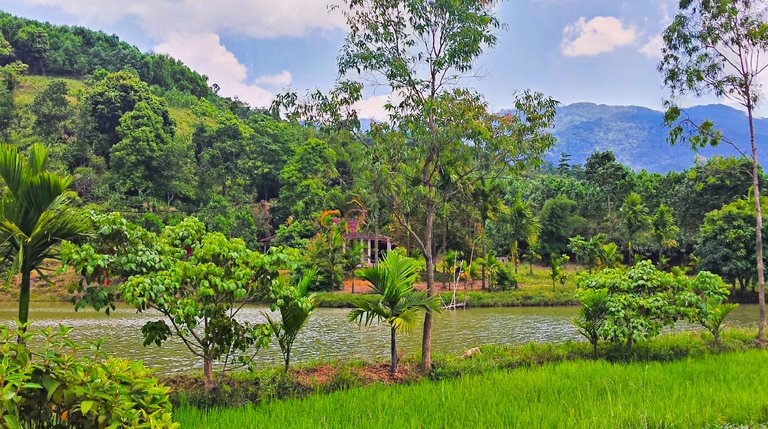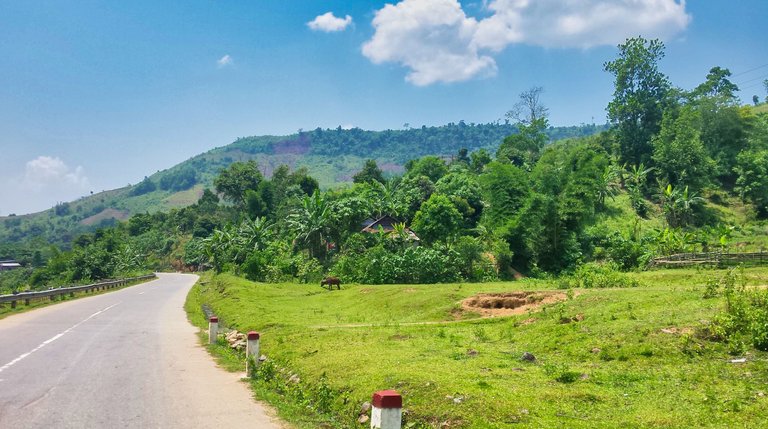 The ride was a little under 200KM and I spent hours and hours looking at roads like this. Not a bad way to spend the day!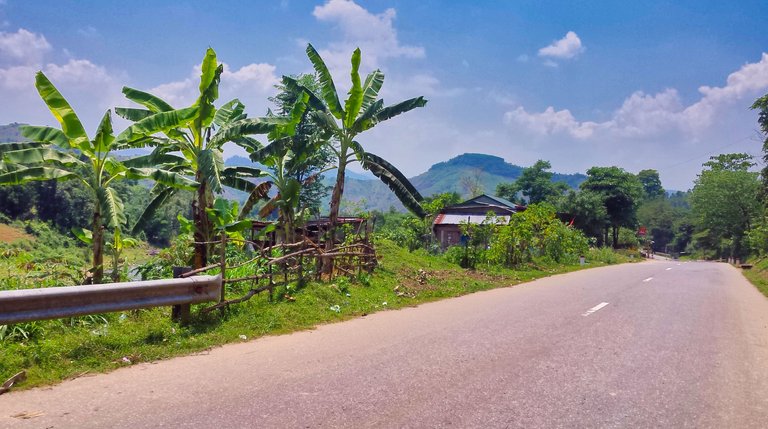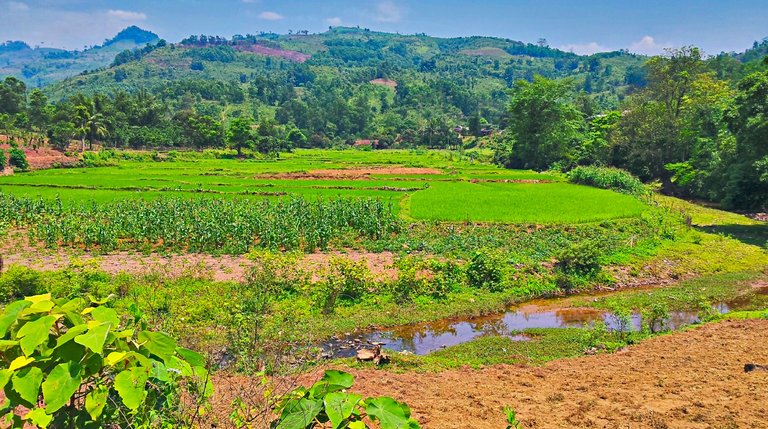 There were lots of farms and a pretty good diversity of crops.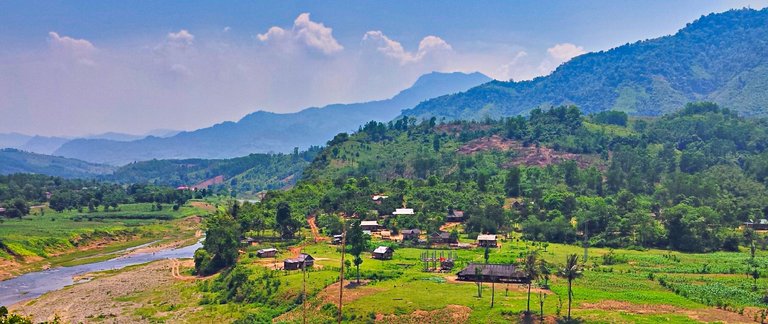 Some places are hard to tell of they're villages or family compounds, or a combination of both.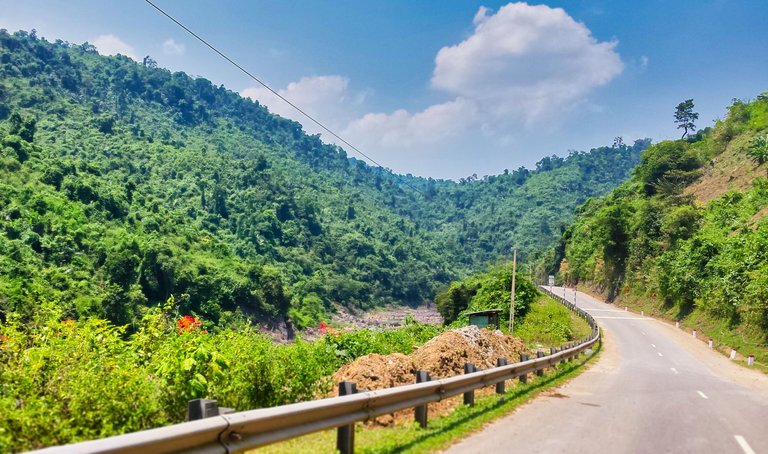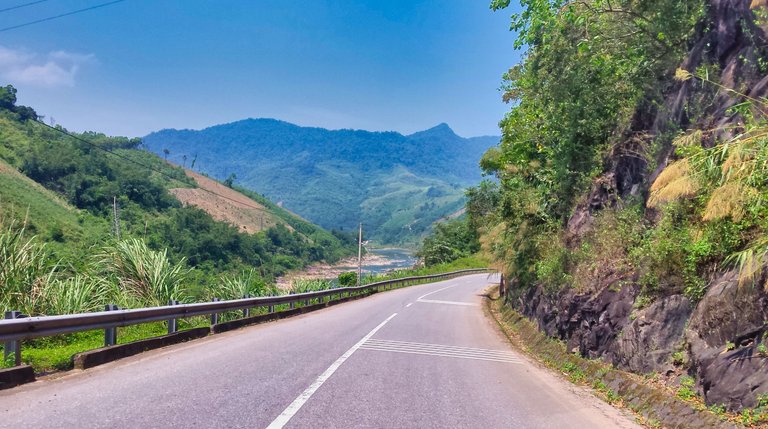 I spent some time next to a little river.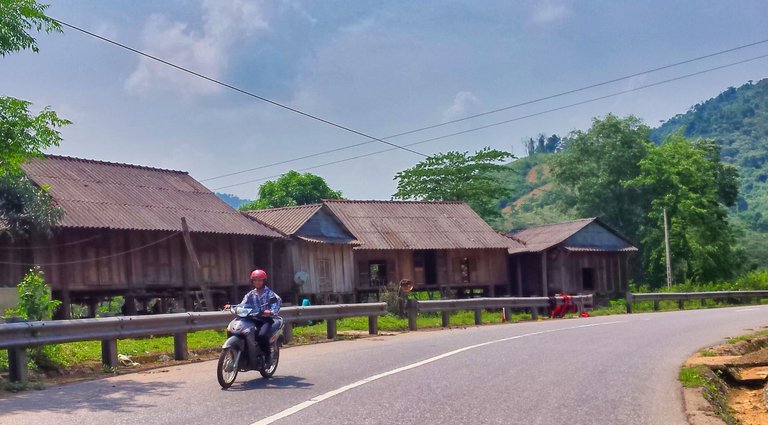 There were some places with living quarters like this. Some were definitely temporary housing for work crews on various construction projects. The amount of development happening in Vietnam is incredible. Other buildings like this were normal homes for families. I'm not sure what type these buildings are.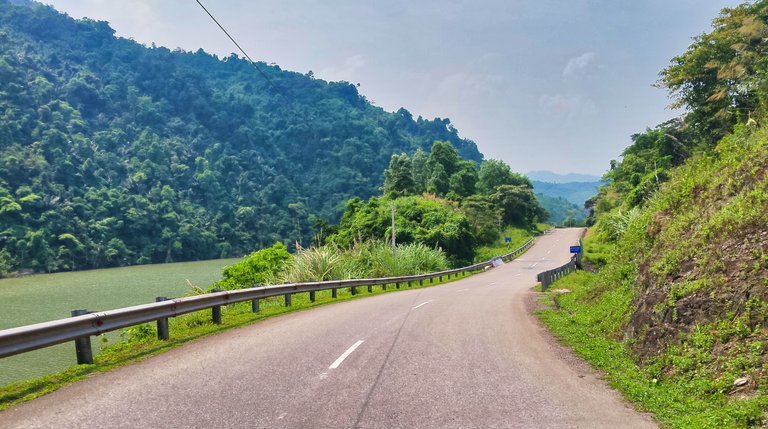 The road took me next to a bigger river. It made for lovely riding.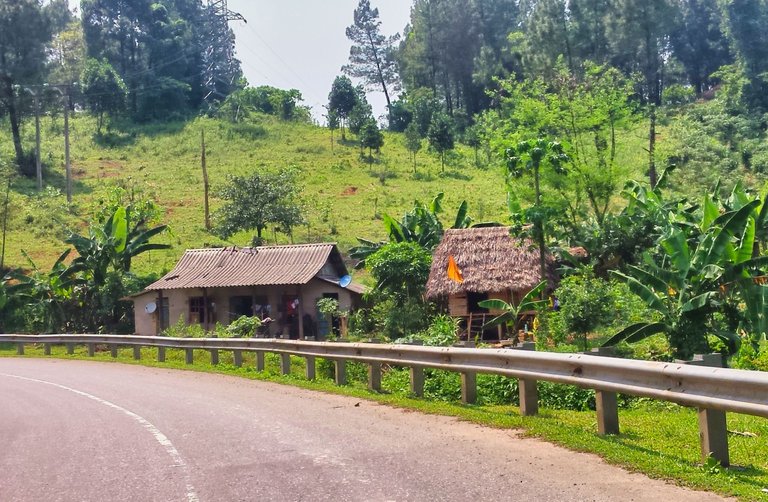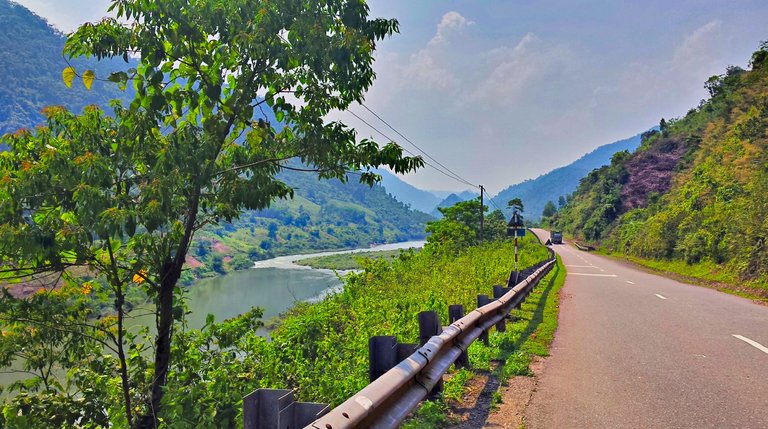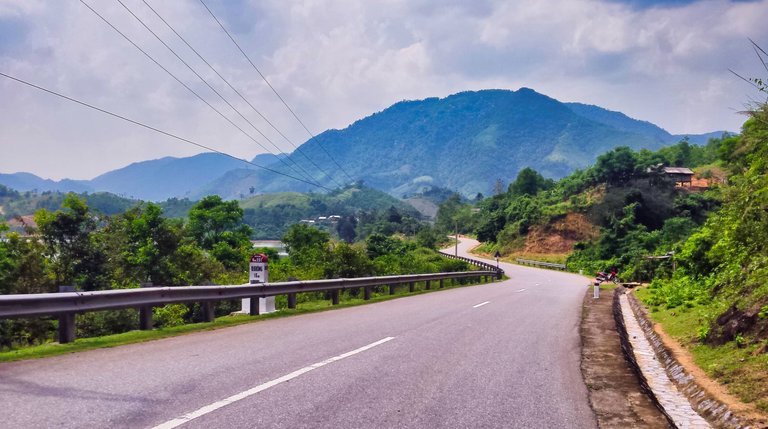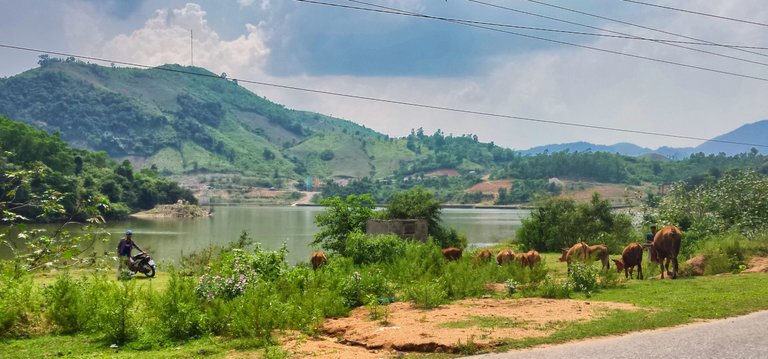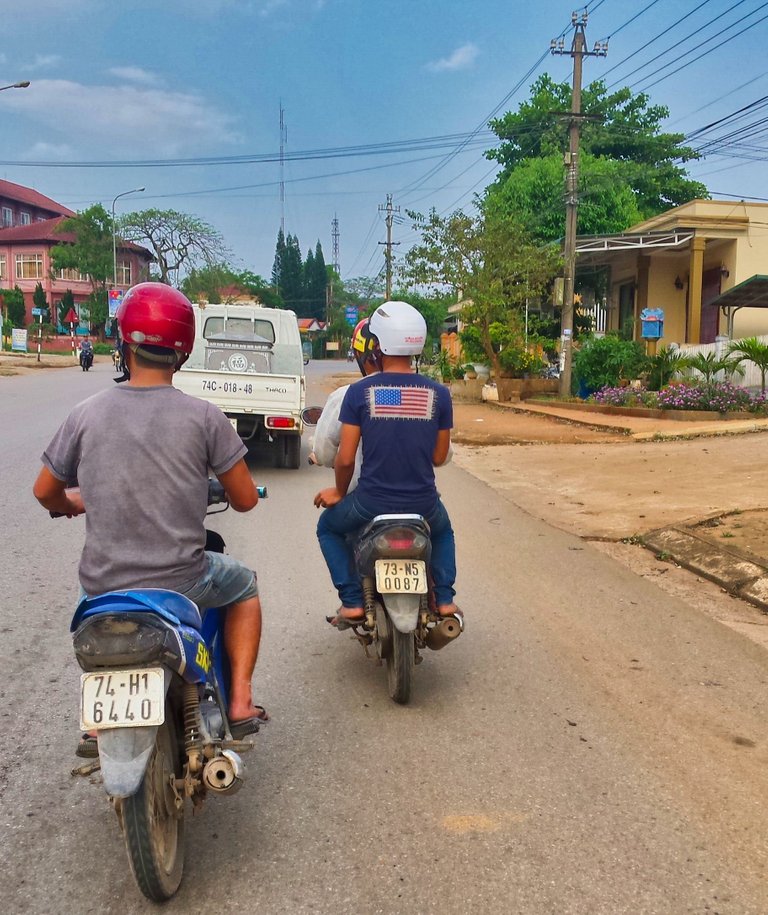 In Europe especially, I saw a lot of non-Americans wearing American flag clothing. I also saw American flags in Thailand and Cambodia. I hadn't seen very many in Vietnam so I had to take a picture of this guy when I spotted him.
I was still pretty new to Vietnam and I hadn't talked to locals about their thoughts about Americans and the war. Especially further north where pretty much every person has a family member who was killed by American bombs. It's the kind of pain that lasts for generations and I wasn't sure if people would hate me because of my country's past actions here.
Over time, I asked a few people about it and everyone said pretty much the same thing. "We're focused on the future, not the past."
I don't know where I read it, or if it was told to me. But when asked about feelings towards Americans, one Vietnamese person said "We've been invaded by the Chinese, Japanese, French, and Americans. We forced them all out. You're not that special."
In my experience, I don't recall encountering anyone who was hostile to me because of my nationality. Some people were less friendly than others, but of the thousands of people that I encountered, people's reaction to me was either neutral or very kind and friendly.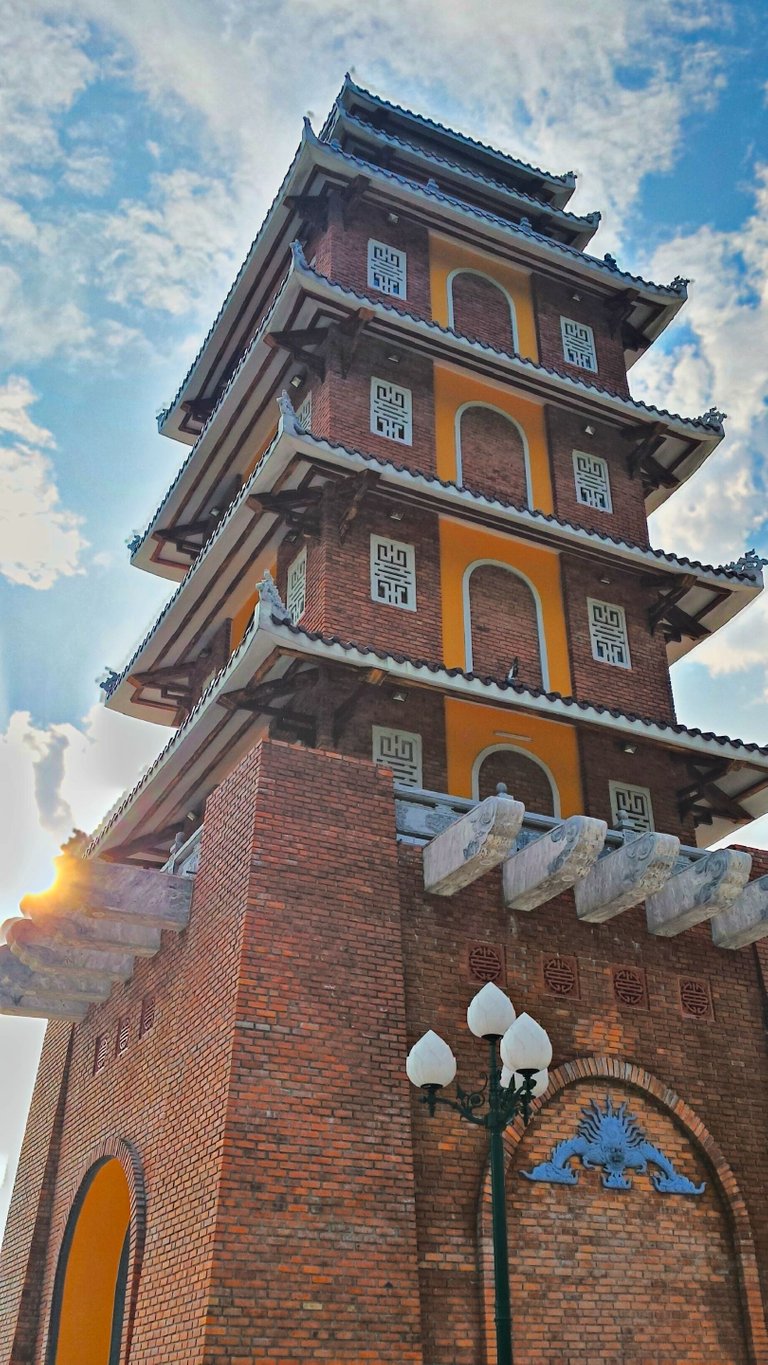 In Khe Sanh I found a hotel next to a place with this giant pagoda.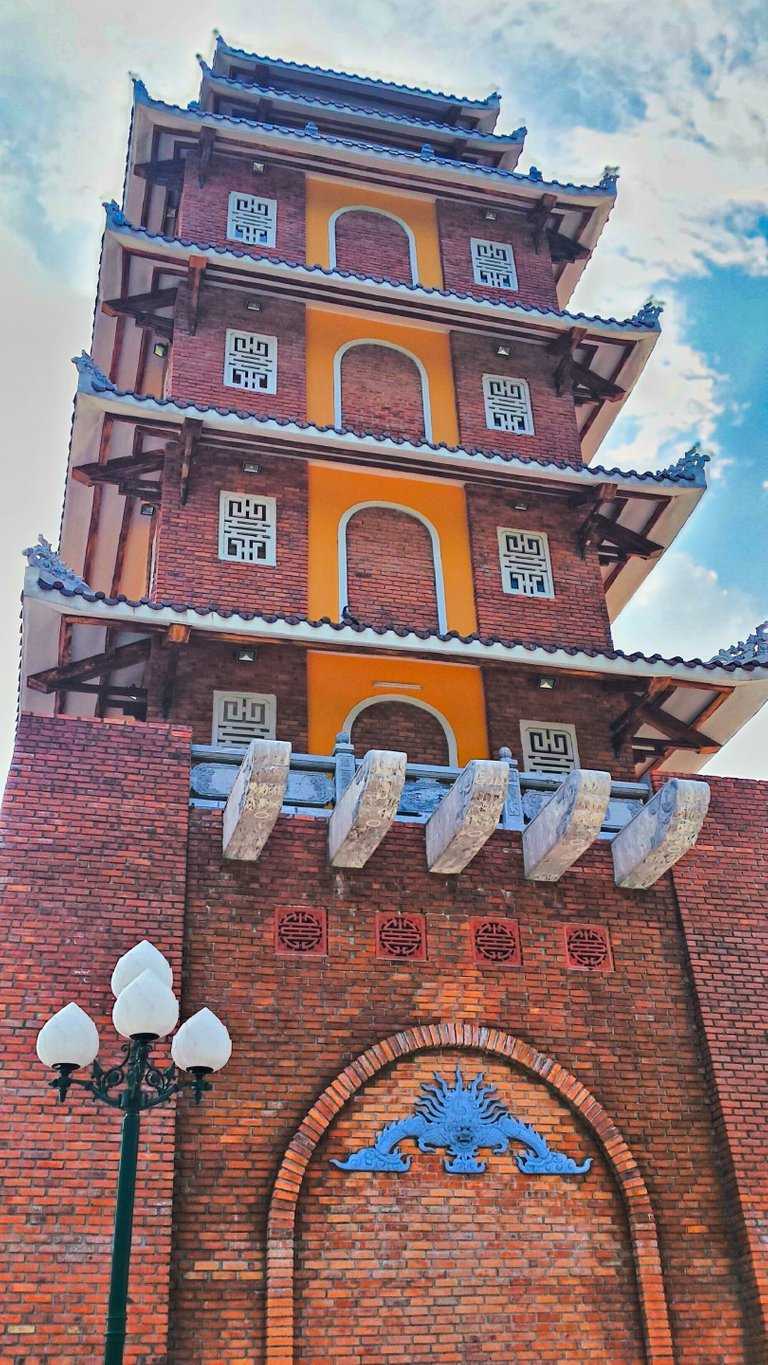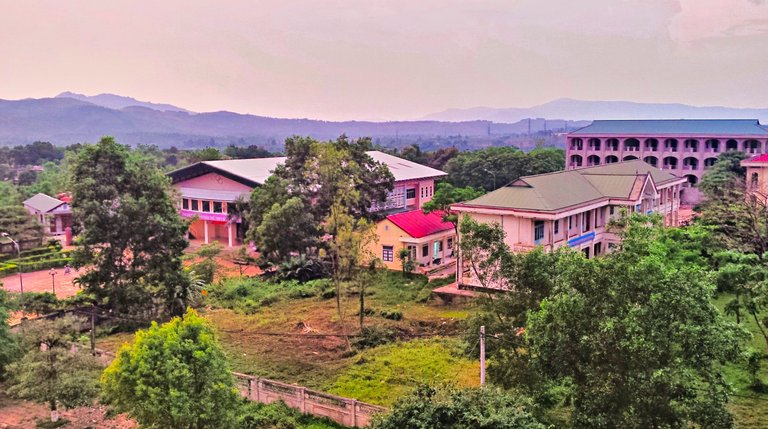 The hotel was pretty nice and it had a restaurant in it. When I went to get some dinner, I was the only person there to eat. The food was pretty good.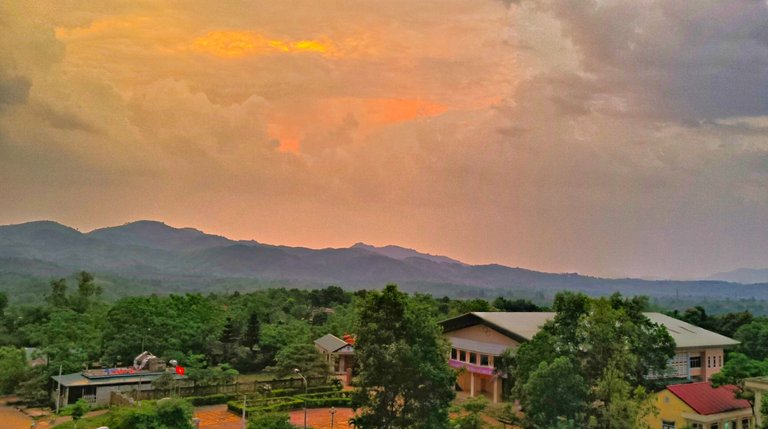 I got a few photos as the sun set. The next day's ride would mostly be on the Ho Chi Minh Trail. I hope you'll join me for it!