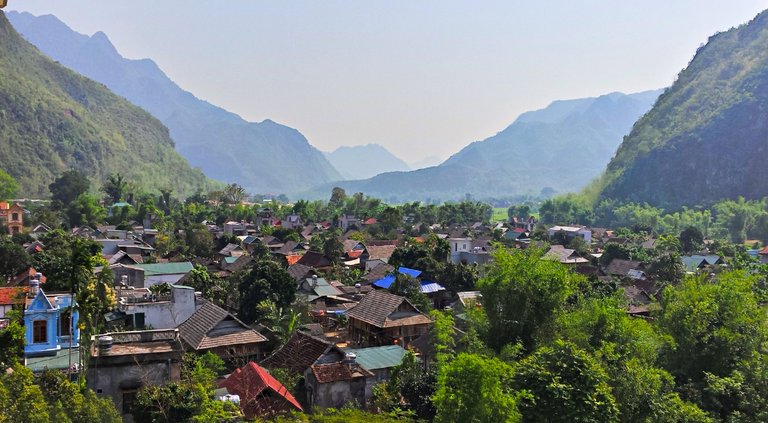 Mai Chau is a pretty little town with lots of homestays and agriculture. It sits in a beautiful valley. I stopped here as I made a run for the border to get a new visa in Laos. I've had a hard time finding the motivation to write up this part of my trip because it wasn't very much fun. I was under pressure to leave Vietnam before my visa expired. My bike was also struggling and the engine was making a noise that had me very concerned.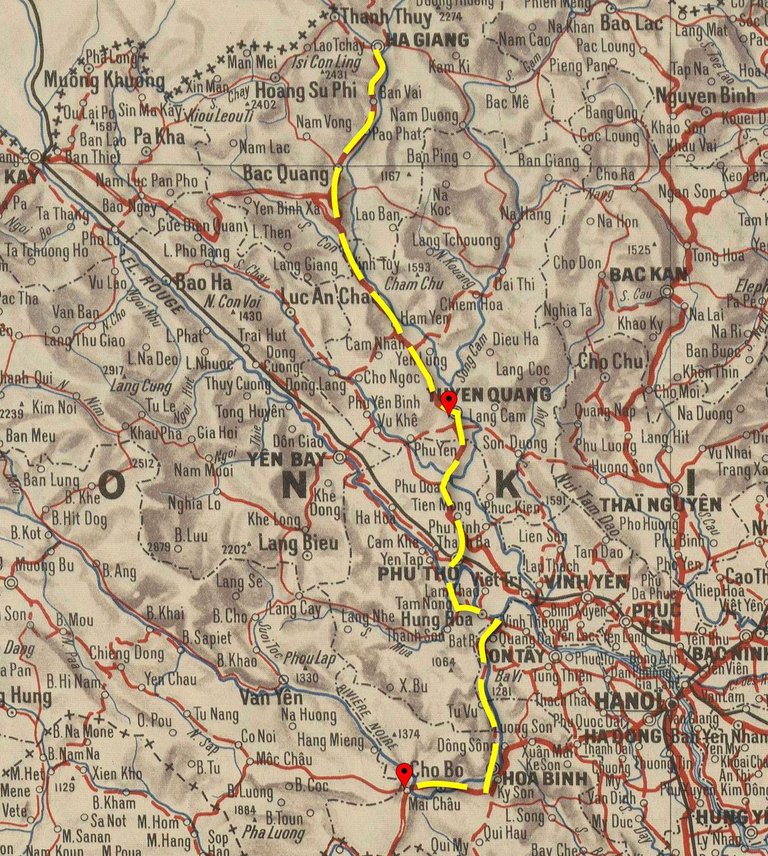 The Trip from Ha Giang took two days but I didn't get any photos of my stay in Tuyen Quang. I did get some photos of the ride, but I was on busier roads and going faster than I would have liked. My days were also longer as I was trying to get to Laos before my visa expired.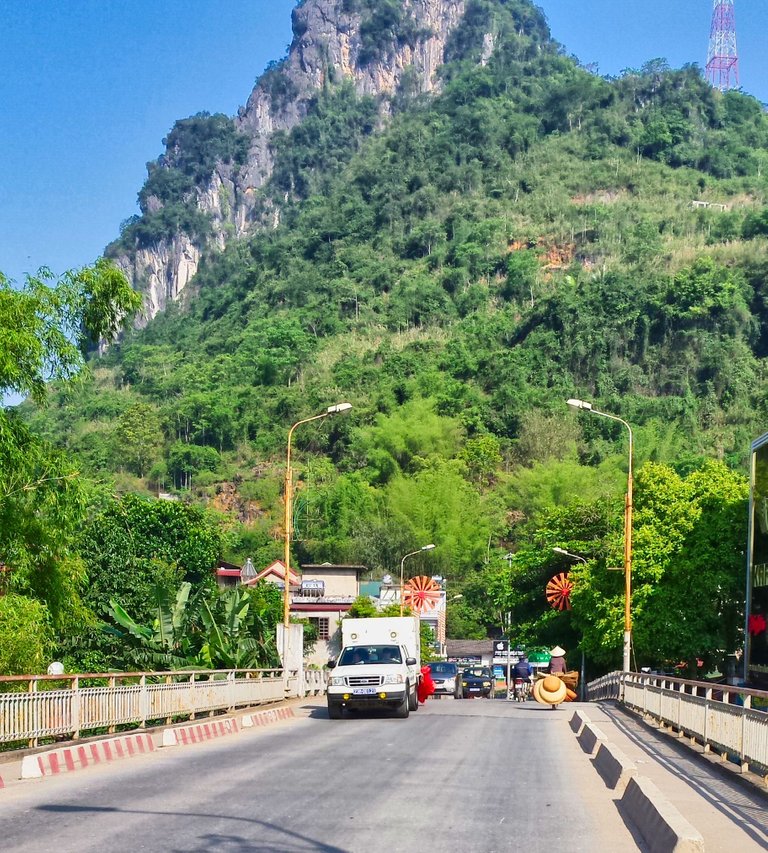 Leaving Ha Giang, the weather was nice and the views were great. I couldn't take the country roads as I would have preferred. I had to stay on the busier roads for a more direct route to the border crossing that I needed.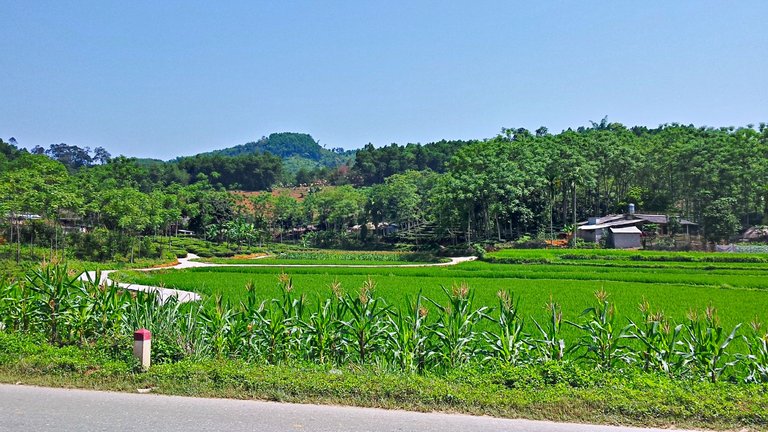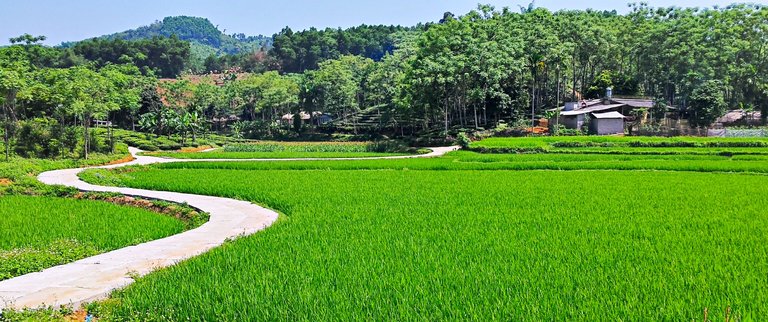 This little farm seemed cool to me. I loved the little paved path that went up to the house.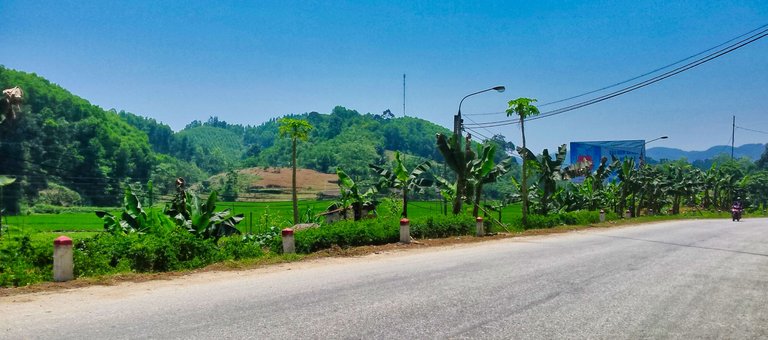 Luckily I did a lot of research before going to the border. One of the border crossings doesn't allow people bring scooters across. Some tourists think it's a scam because people who don't have enough time to go to a different crossing will sell their bike at the border for a super cheap price. I knew that I needed to avoid that crossing.
I really wanted to take my scooter back to Cambodia in the future but ended up not doing it because of too many reports of scams at the border where the Vietnamese let you leave, but the Cambodians won't let you in with the scooter. So you're stuck in no-mans-land until you sell the scooter for a stupid cheap price.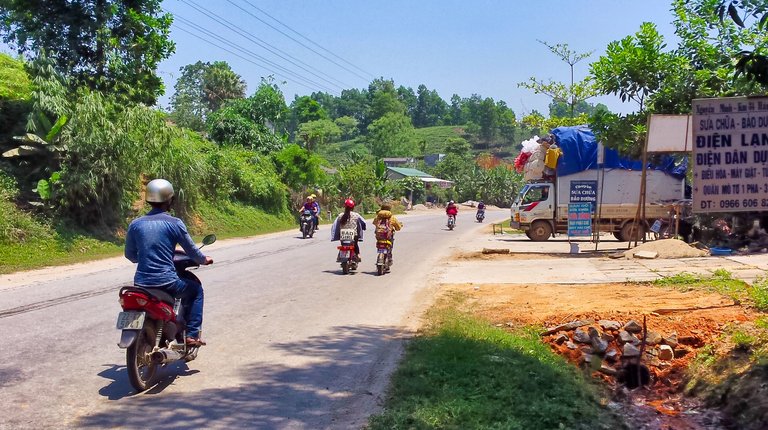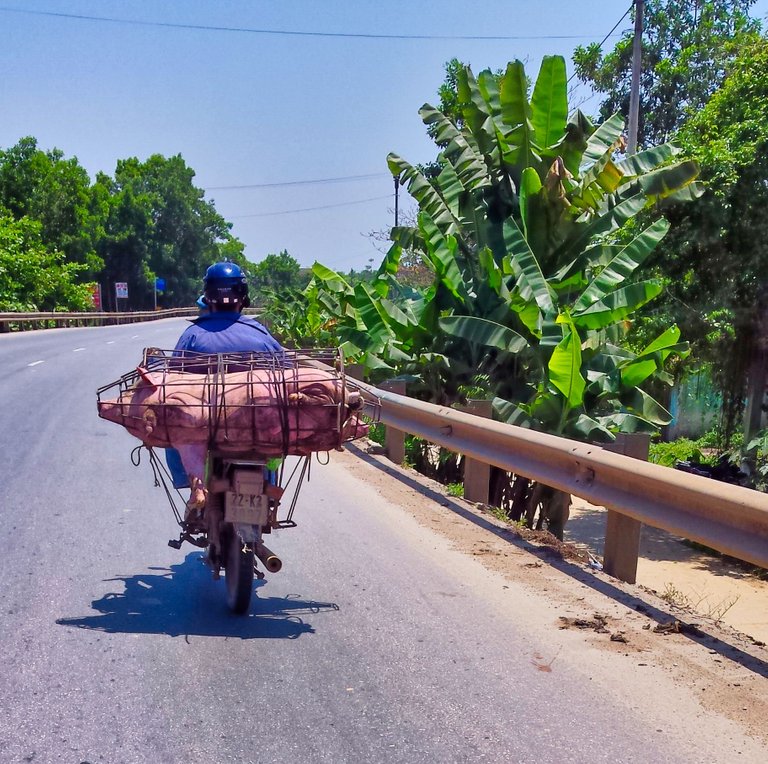 This poor pig doesn't look very comfortable.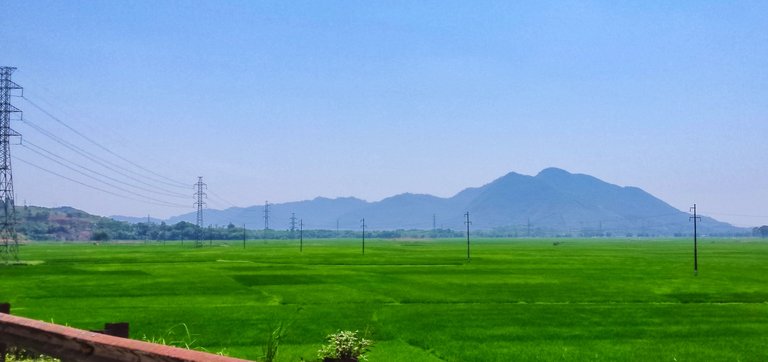 This is my last photo of the first day of riding. It wasn't too bad, but the feeling of having to get somewhere before a certain time added some unwanted stress to the journey. I gave myself a lot of time and I think I still had 2 days on my visa when I did cross the border. I just wished that I slowly making my way through the north instead of heading towards Laos.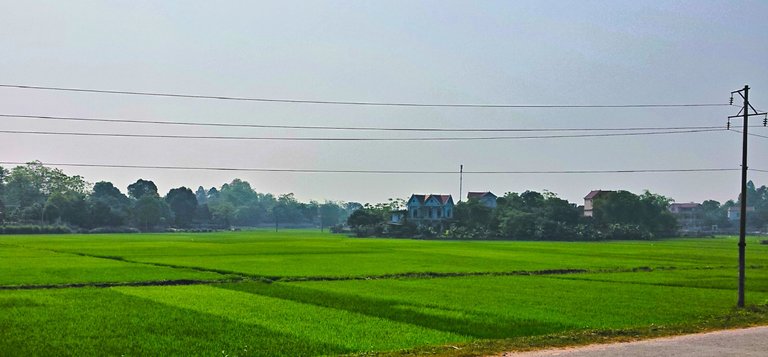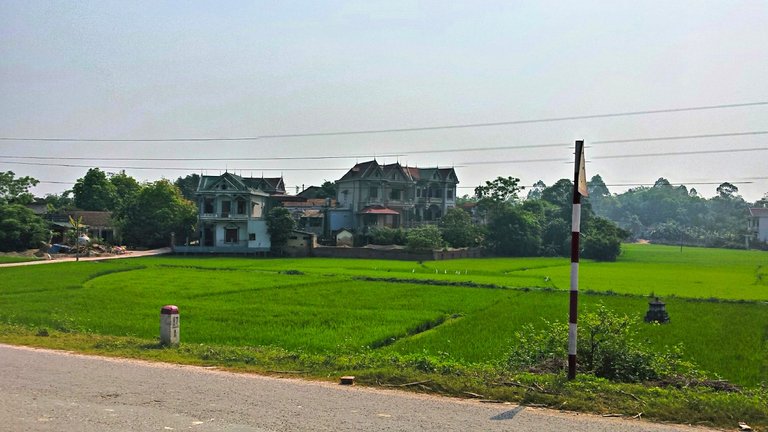 I really liked the look of some of the neighborhoods. The buildings had a cool style and the looked almost like islands in a sea of green.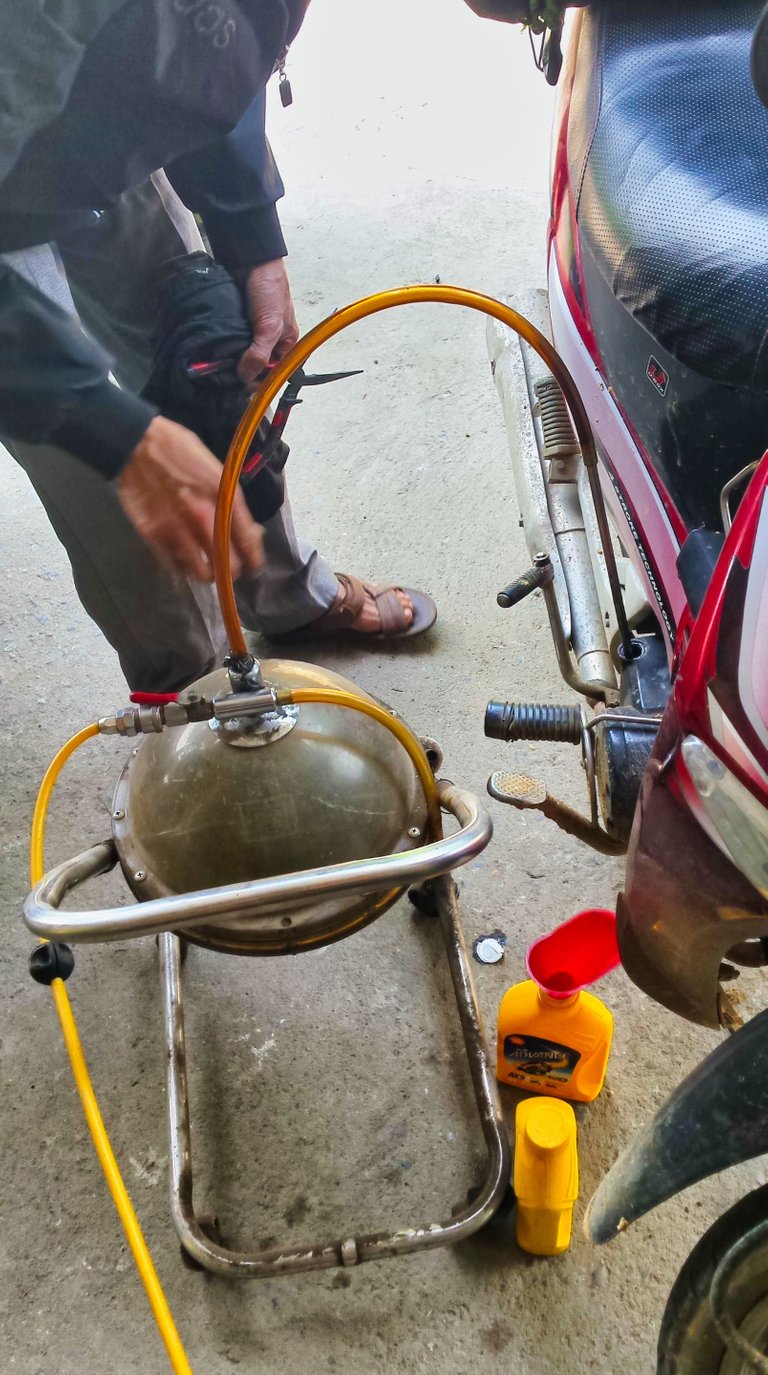 I stopped for an oil change and this place used a cool gizmo to suck the oil out. It used an air compressor and this sphere to suck out the oil before putting fresh oil in.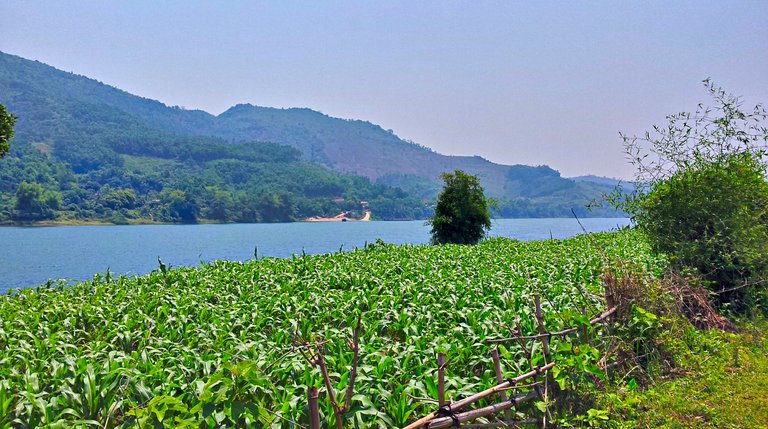 I spent some time driving next to a big river.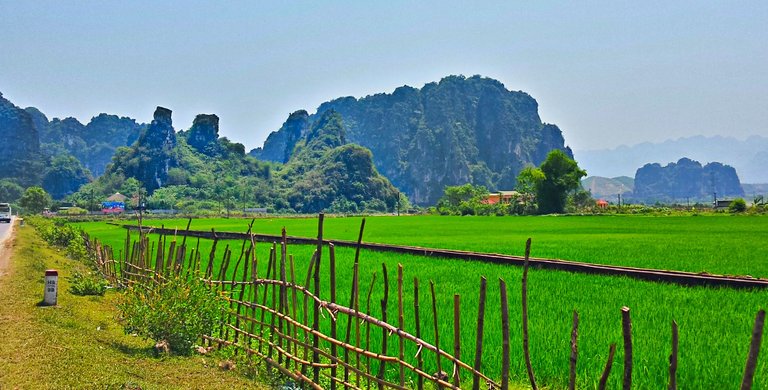 The land in this area was incredible. I loved the rock formations jutting out of ground.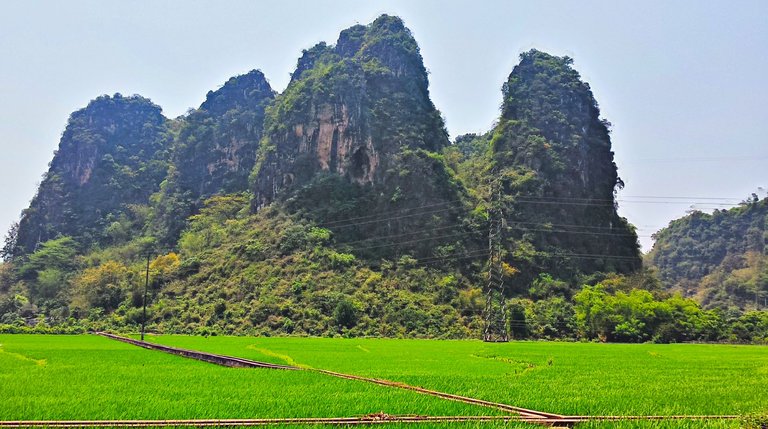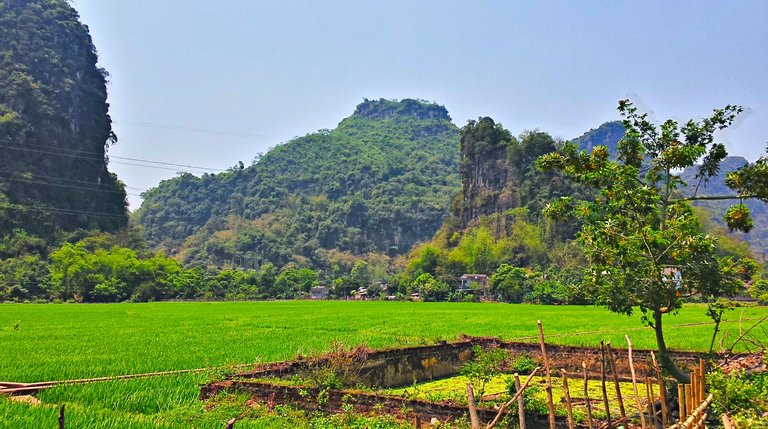 This is near Quy Hau. Absolutely beautiful!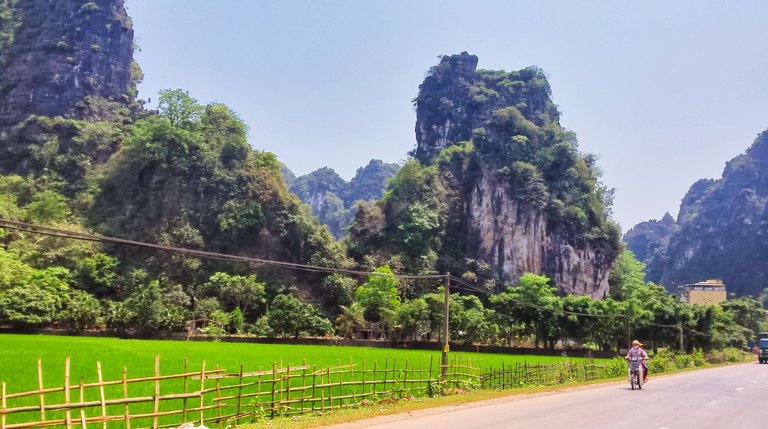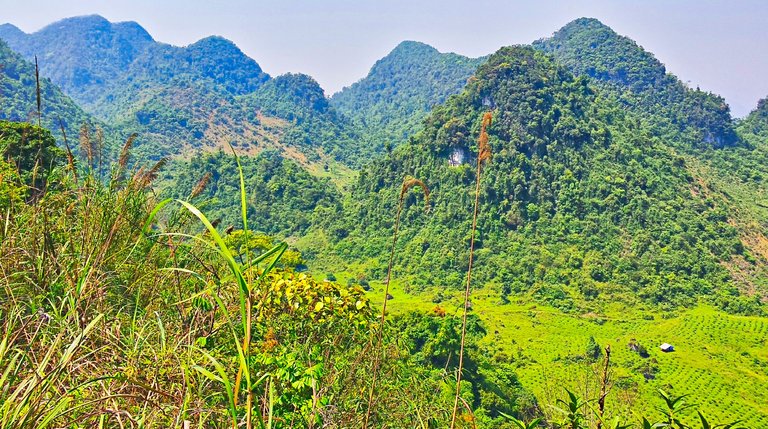 As I turned onto the road toward Mai Chau, I got a cool view of a pretty valley.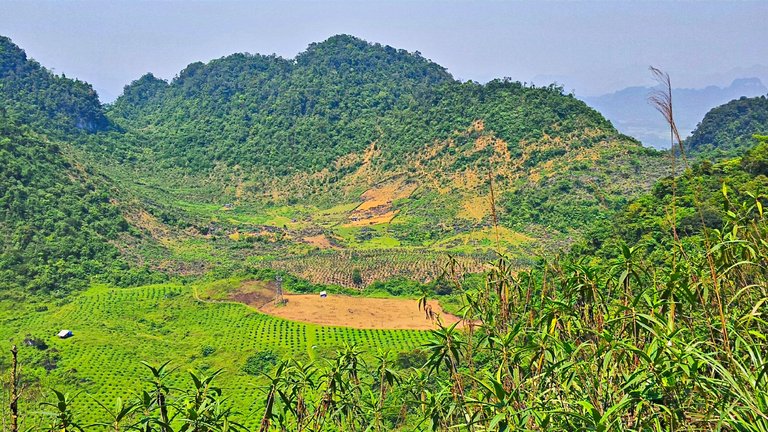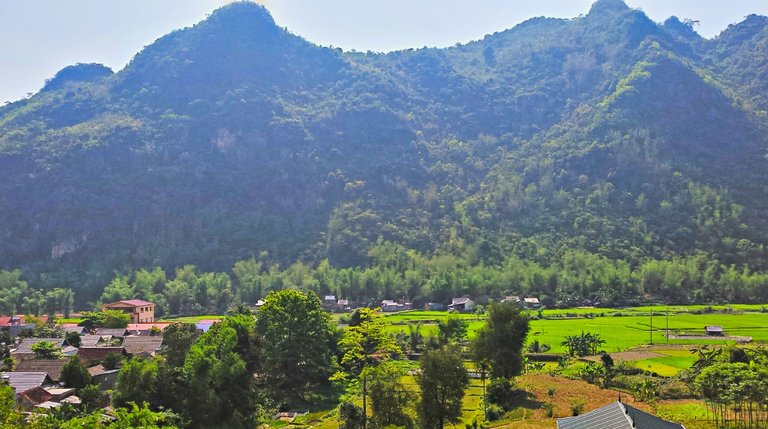 After I arrived at Mai Chau, I found a nice hotel. The hotel was tall and offered some nice views of the area.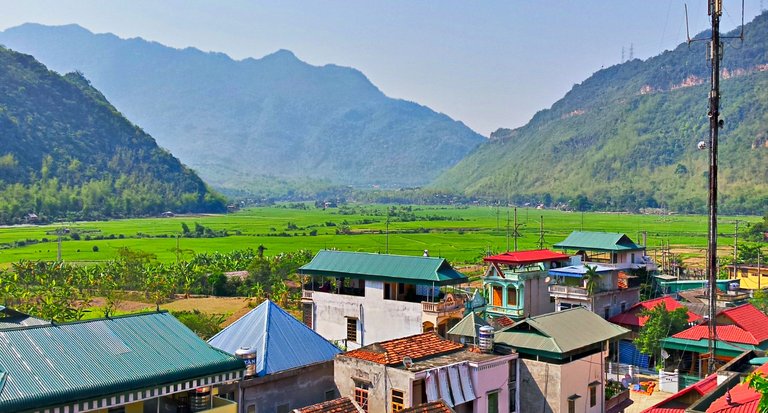 The town was pretty cool. I had some time left on my visa and it would only take 1 day's ride to get into Laos so I spent an extra day in Mai Chau. I was desperate to get some work done on my bike's engine. It was making a really rough knocking noise when the engine's RPM's got high.
I looked around and found a mechanic, but after listening to my bike's engine the mechanic just slowly shook his head and indicated that it was beyond his abilities.
I was worried that the bike would break down before I got to the border. I was also worried that the people at the border would charge a crazy amount for me to bring my bike into Laos. I knew that they would charge a customs fee, but I couldn't find a good answer for how much it would be. My plan was to abandon the bike if they asked for more than $75 in fees. I didn't think the bike was worth more than that. Especially since mechanics couldn't fix it. It probably needed a whole new engine.
After a day's rest in this pretty little town, I loaded up the bike and headed towards the border. In my post about Coc Pai I said it was my most difficult day of riding. I'm not sure if that's accurate. The ride into Laos was probably the ride that crushed my spirits the most. I'll talk about that in my next post. I hope you'll join me for it!