I grew up in a small country town - It wasn't overly notable but has a strong history dating back to 1839, the oldest country town on the Australian mainland, and was a major rail transport hub servicing the Copper Triangle - The town prospered after the discovery of copper however declined when it ran out and became another sleepy rural country town.
The town and surrounding areas were my playground as a kid, including the world-renowned Barossa Valley region that was only moments away from where I was raised. I'd like to take you there today, share a few photos, and give you an idea what it's all about.
---
The Barossa Valley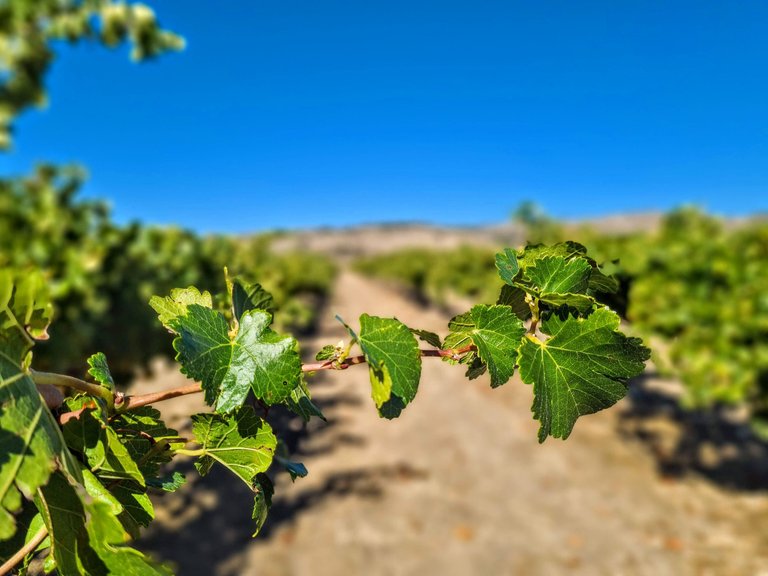 The area gets it's name from the Barossa Range named by Colonel William Light, the chap who laid out Gawler and Adelaide back in the day. It was named after the Battle of Barrosa, fought between the British and French in which Light himself fought. You'll note the different spelling, that's because a clerical error in the registration office spelled it Barossa, which it remains to this day.
It covers an area of about fourteen square kilometres and has a population of some 20,000 people, that's only 20 people per square kilometre so there's loads of room to move. Barossa Valley lies only 60 kilometres from Adelaide and is a tourist hotspot for locals and people around the globe. Me? Well, it was my back yard and I have spent so much time here; It never gets tired though and I love it very much. Always will.
---
What's there
It's all about wine, food and scenery at the Barossa Valley - Ok, maybe it's firstly about wine and the other things are happy coincidences. The region is one of the worlds famous wine-growing areas and is home to over one hundred and fifty wineries and some eighty or so cellar-doors. If you can't find a wine that you like here you're going to have to give up completely and start drinking Pepsi or Tang. I'm serious, there's choice!
The last one hundred and sixty-plus years have seen several generations of winemakers create some of the best vintages to be found and they continue to innovate to this day drawing attention from around the globe and putting the region squarely on the wine-map. Yes, I believe there is a wine map although I've not seen it.
Just a note here...I'm not a wine person. I'm not even what I'd call an alcohol person to be honest; I drink it sure, but if I were not to have another drop of alcohol until the day I die it would not concern me in the least bit. So, this isn't a post about wine. Anyway, just clarifying for you up front - I'm not going to say "zesty on the back palette with a finishing note of woody raspberry with a floral bouquet of frangipani and smoky tannins and a backbone of acidic full-bodied fruity, earthy, spicyness."
Moving right along...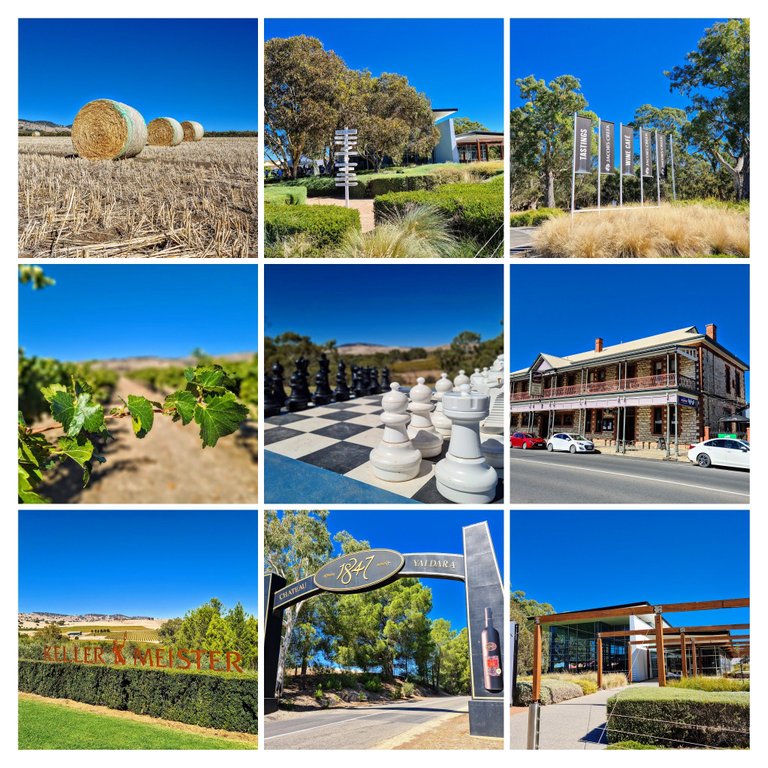 There's a lot to do at the Barossa Valley but people come here for wine, food and relaxation mostly. Take a hot air balloon ride at dawn, tour by pushbike, motorbike, helicopter, chauffeured car or drive yourself. Stay in some of the best accommodation one could find, visit the areas smaller towns, shop or wine-and-dine your way from place to place at the finest of restaurants or artisan bakeries. Walk along creeks, rolling hills and scrubland, visit museums, farms and food producers and, of course, the vineyards: It's all here and waiting for you, your sense of adventure, and your money.
Some of the biggest names in wine call The Barossa home: Penfolds, Wolf Blass, Henschke Cellars and Jacob's Creek among them. A raft of new artisan and boutique winemakers have moved in though and are pushing the wine industry into the future - Along with them comes funky new food options and gastronomic delights. It's really a rather glorious place for foodies, wine-lovers...And lovers in general.
Château Tanunda
One of the nicest places to begin your journey is Château Tanunda where one can sample wines from twenty or so small producers' in the one place, plus their own offerings. It's a very impressive looking place with great atmosphere, amazing food although I'm not talking from experience as I've not eaten there, and even a game of croquet on offer if you're keen to have a try.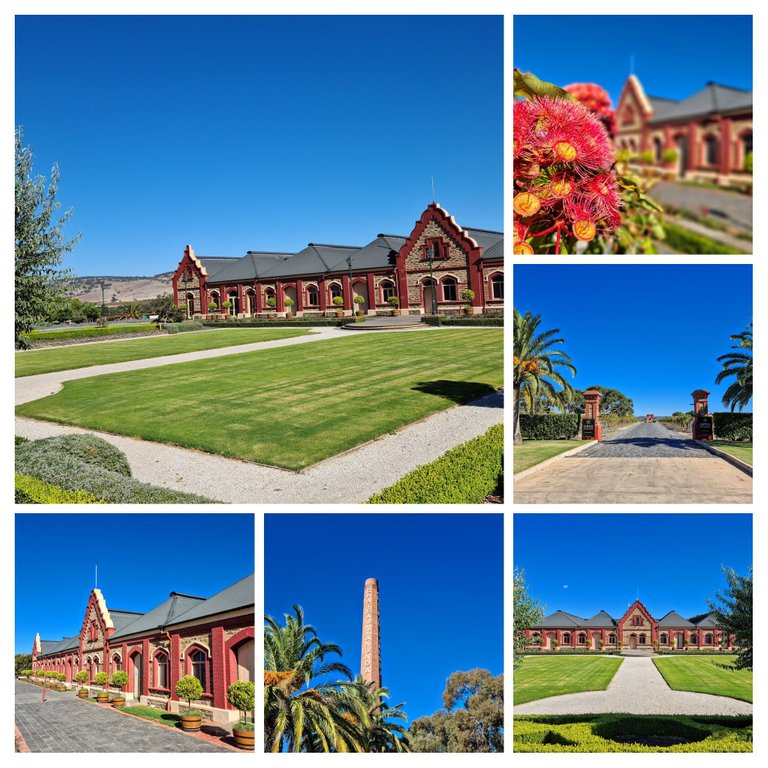 Château Tanunda is a fantastic place to stop, almost a one-stop location - But you'll not want to stop at just one when there's so much to explore in the Barossa Valley!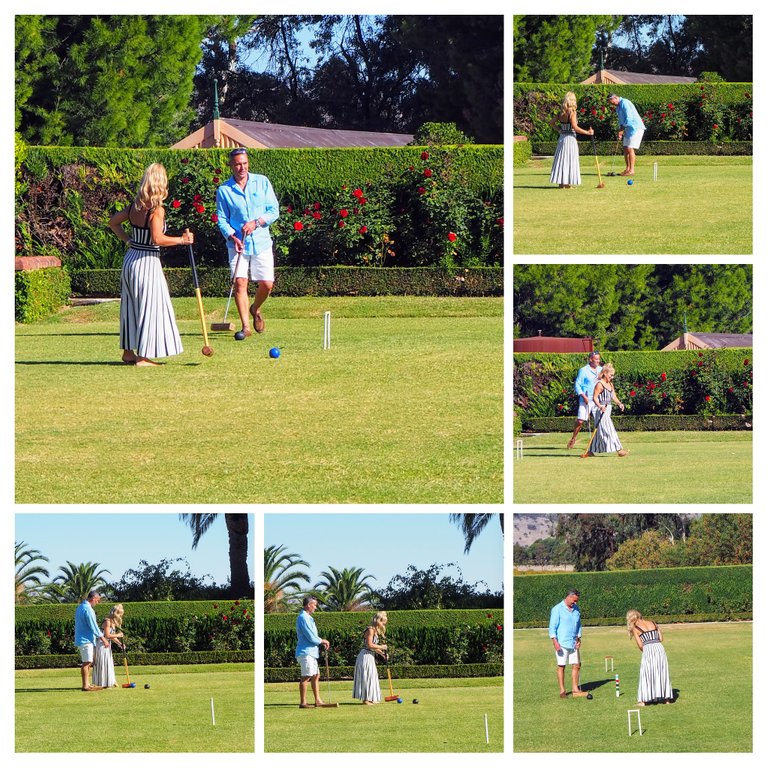 Here's a couple playing croquet - This couple is representing Australia at the croquet world titles this year...They drank a couple bottles of wine and as you can see are taking it all very seriously. I'd say we're in with a good chance for the win.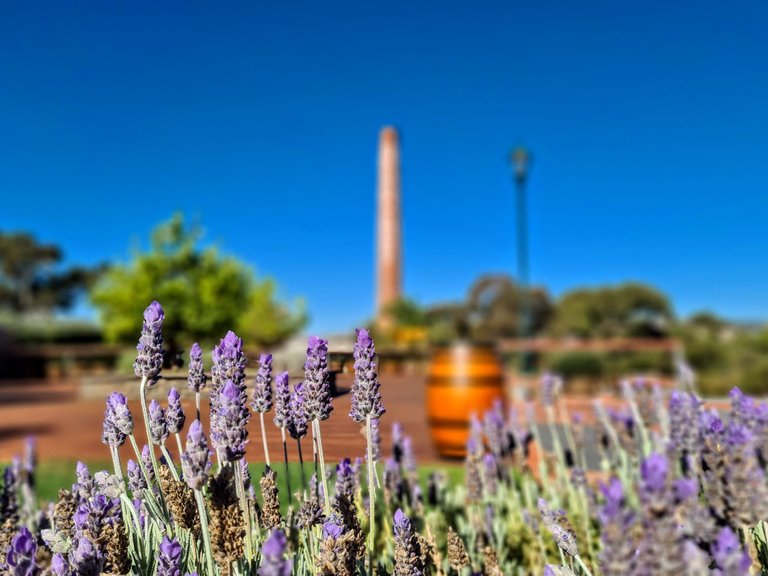 I'm a fairly simple type of guy and don't generally go in for fancy places preferring a blanket on the grass next to a stream and a picnic; Although that doesn't mean I don't appreciate fine dining or have the sophistication or manners to enjoy it once in a while. The tone inside the restaurant is one of relaxed-sophistication where diners sit amongst wine barrels whilst enjoying some of the contents of the barrels and tasty local produce.
That's the great thing about the Barossa Valley actually - It's all about local produce, sustainable production methods and the best possible quality. That tends to go for the most expensive restaurants right down to the bakeries, cafés, butchers and smallgoods producers and ice cream parlours who use locally-sourced product as well. You'll not find bad food here, they pride themselves on it.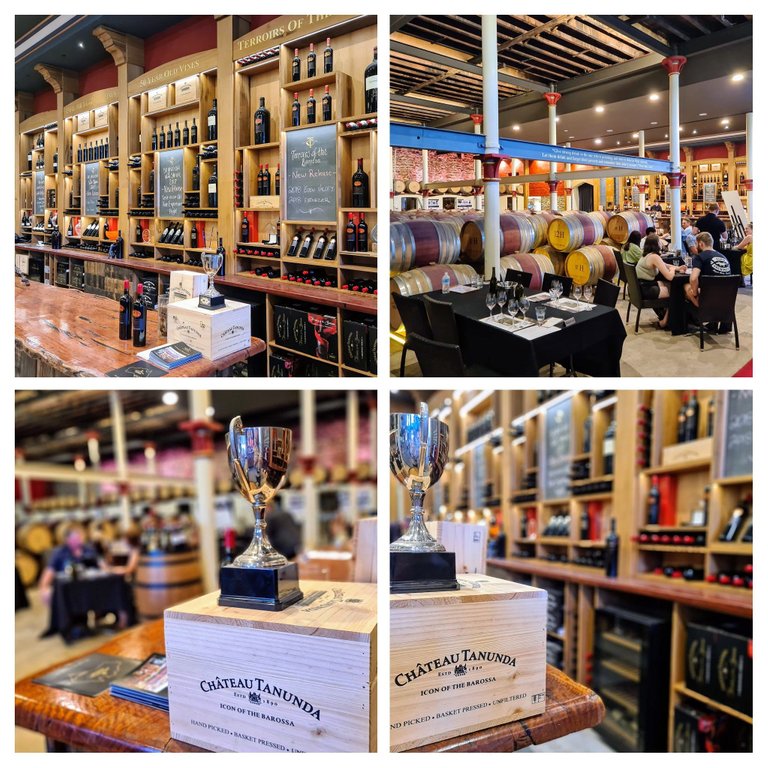 No matter where you go in The Barossa you'll see wine barrels, vineyards and the other associated infrastructure that goes with winemaking. It's the main industry although there are crop farms throughout the region also - It's a very rural location, but tourism is at its heart these days - People flock here from overseas and locally and depending on when you're here you'll get to experience and enjoy it differently each time. You'll have to come back more than once to experience it all so give me a holler every time and I'll join.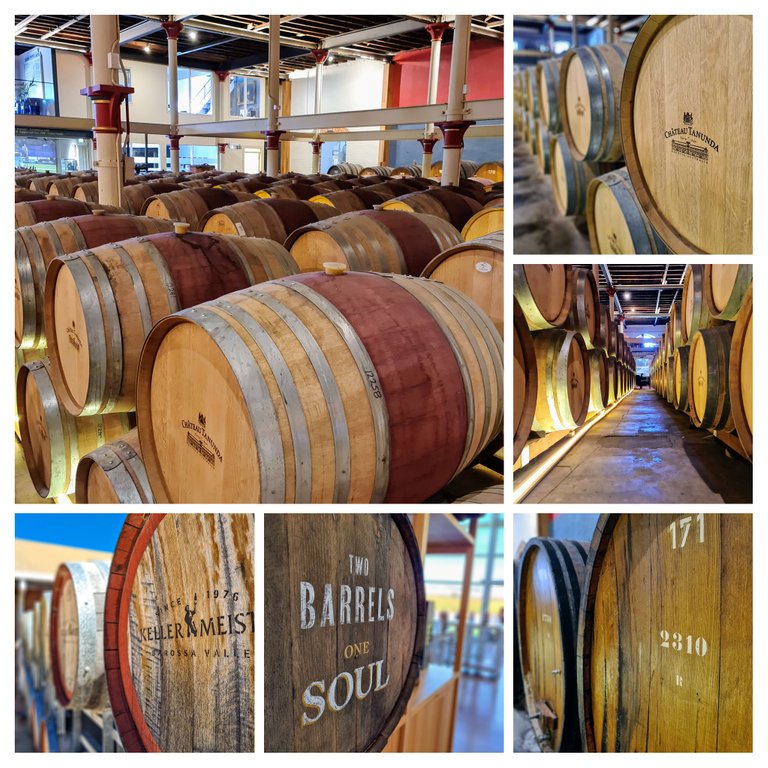 Tanunda
Moving away from the wineries now I'd like to take you into Tanunda, one of the larger towns in the area. It's a tourist hot-spot and the main street is often lined with people browsing the shops, eating at the funky cafes, wine-bars, pubs and restaurants dotted up and down the main street and generally just relaxing and regaining their strength for more wine-tasting in the area.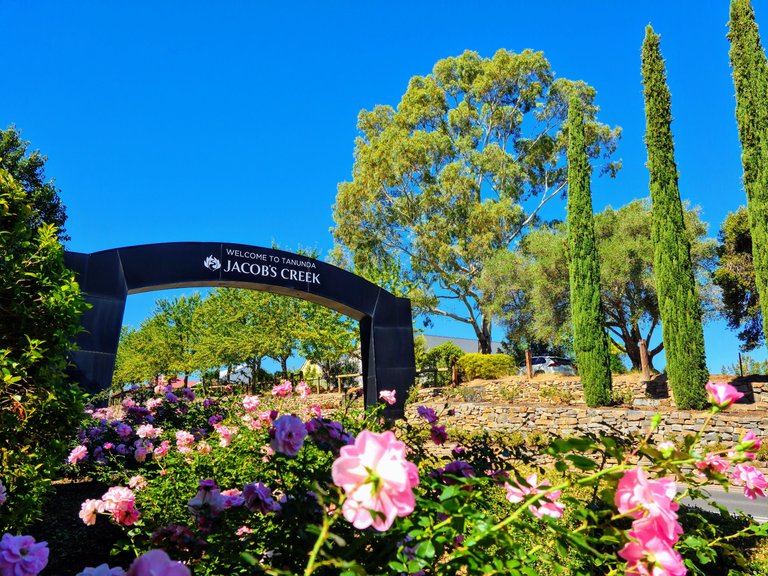 Driving into Tanunda you'll see this archway...Just letting you know where you are and reminding you that Jacob's Creek is back a few kilometres.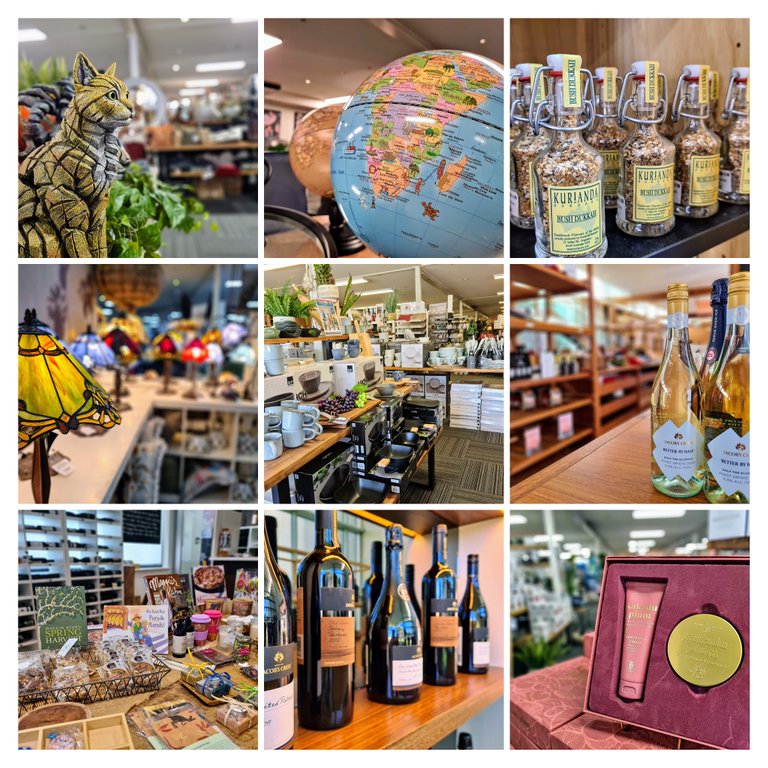 Bring your credit card when you come to the Barossa Valley as you'll need it! There's plenty to buy, not just wine, and the choice is varied.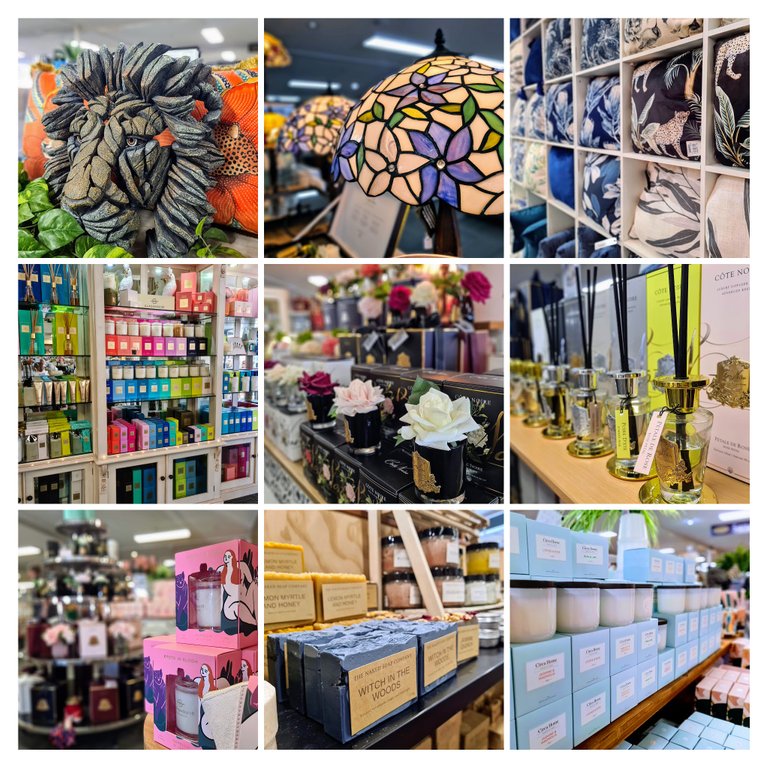 After all that shopping and wining and dining you'll need some more sustenance and I'd like to suggest an ice cream - It doesn't even matter if it's winter because our winters are mild so every day is an ice cream day! There's no need to hold back.
There's a little ice cream shop in the main street of Tanunda and that's where you need to be. Tell them G-dog sent you and you'll probably get an extra big scoop. I suggest the whiskey and cinnamon and the rum and raison combination although there's no bad choices here. I've tried them all and can vouch for their legitness.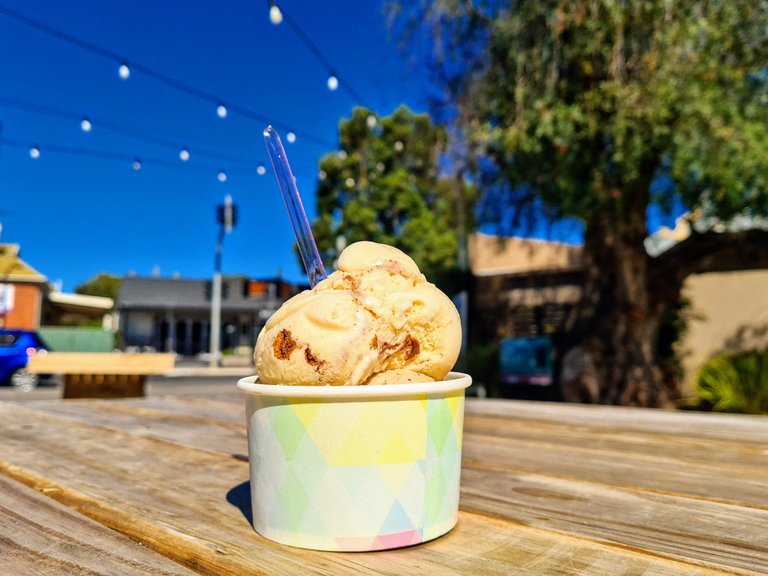 The pieces of my life
As a young fellow I spent a lot of time at The Barossa; Especially so after I got my first car at sixteen - Paid for with my own money of course. I'd head up here and drive around taking back roads and just enjoying the feel of it, the simplicity of the countryside. I'm a country lad, was and am, not one to like crowds, noise and the complications of society - That has stayed with me to this day too.
I could often be found, or more correctly not found, in these rolling hills listening to music or reading and all these years later I do the same. Every time I go back and hit a dirt road or a familiar bakery it takes me back to years past, good memories and the chance to create more.
I come to The Barossa about once a month usually, sometimes more often. It's a nice place to visit and different times of years are suited to different activities - And of course it all looks different too. It's a place one needs to come often, and I do.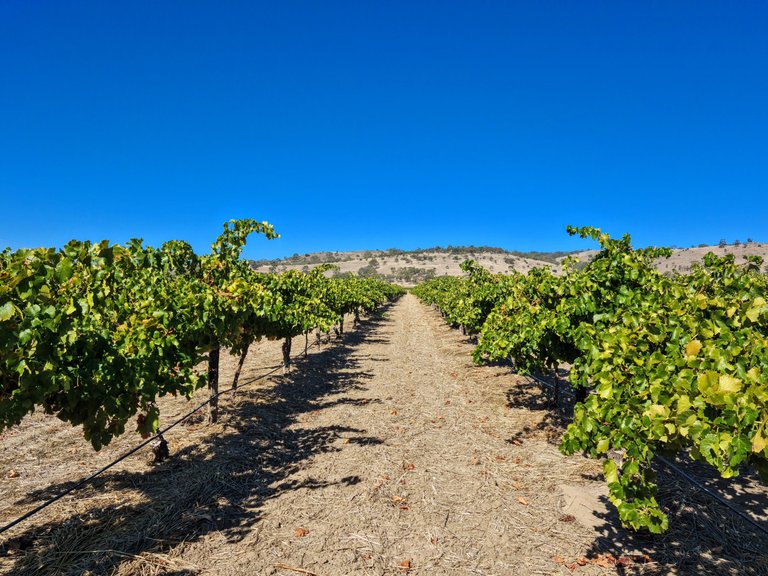 I have done it all...Balloon rides as the sun comes up, stayed at the most expensive hotels, and quaint B&B's, helicopter flights, raced my motorbikes on sweeping vineyard-lined roads throwing caution to the wind and cruised slowly in my cars enjoying the open roads and easy-going country feel.
I've sipped the finest of wines, ate the best of foods in the finest establishments and under a tree by a creek with only the sounds of nature around me. I have attended functions, hosted functions and had private moments...All here at the Barossa Valley. Each moment I've spent here is a piece of my life.
To me it feels like home, comfortable and a place I can relax
I love The Barossa's different faces. Now dry and brown at the end of summer and the lush rich green it becomes from April until November. The Barossa Valley comes with everything I could ask for and has provided some of the most enjoyable moments of my life...None of which revolve around wine all of which have revolved around the feeling of belonging, of being in a place that seems to cradle me, comfort me and bring a deep-seated peace.
It's home.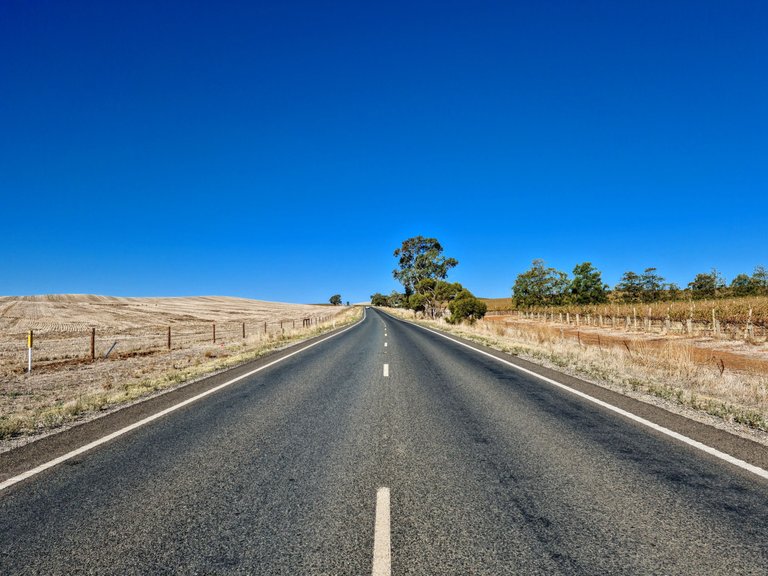 That's Gomersal Road above and over that crest it sweeps down and left, then right, over another crest, down a sweeping 'S' curve and then...You're in the Barossa Valley. I'm not sure if my images have enticed you to come here, but you're welcome to. I'm here, and would love to take you into to my back yard, show you around and help you fall in love...
---
Design and create your ideal life, don't live it by default - Tomorrow isn't promised so be humble and kind
Discord: galenkp#9209