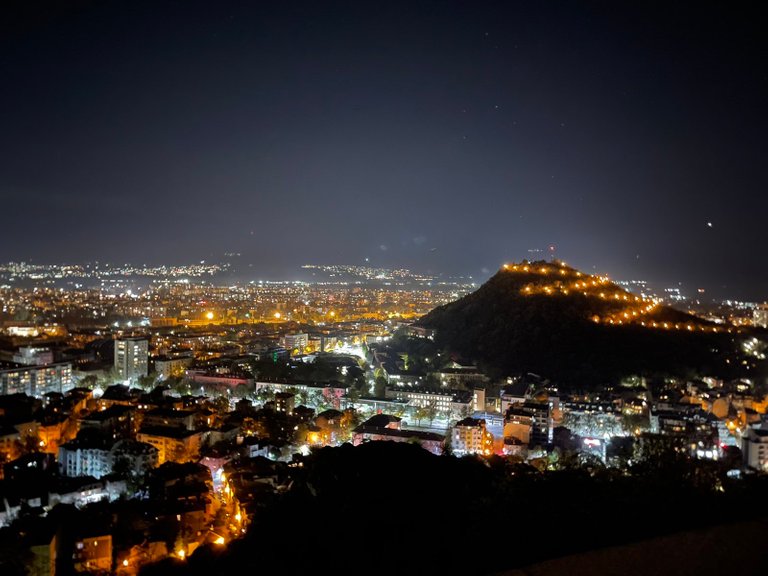 Today I will tell you about one of the most famous places in Plovdiv, which I visited yesterday evening. This is the Soviet monument Alyosha.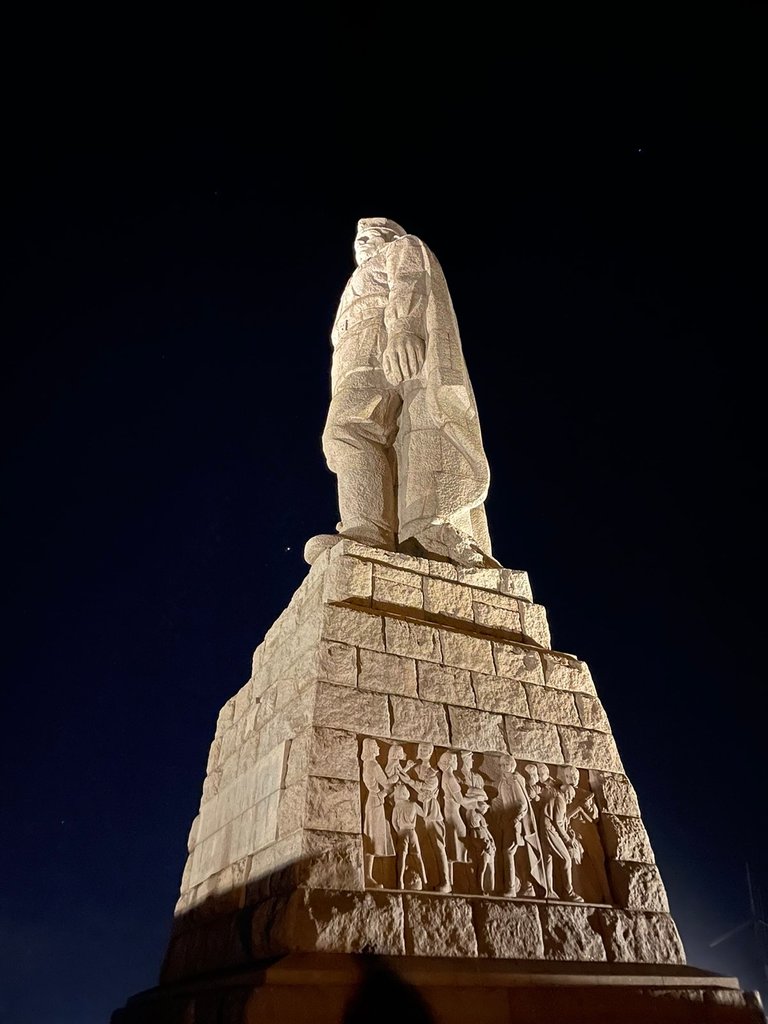 Perhaps there is no person who has visited Plovdiv and has not seen the monument Alyosha also called the monument of the unknown warrior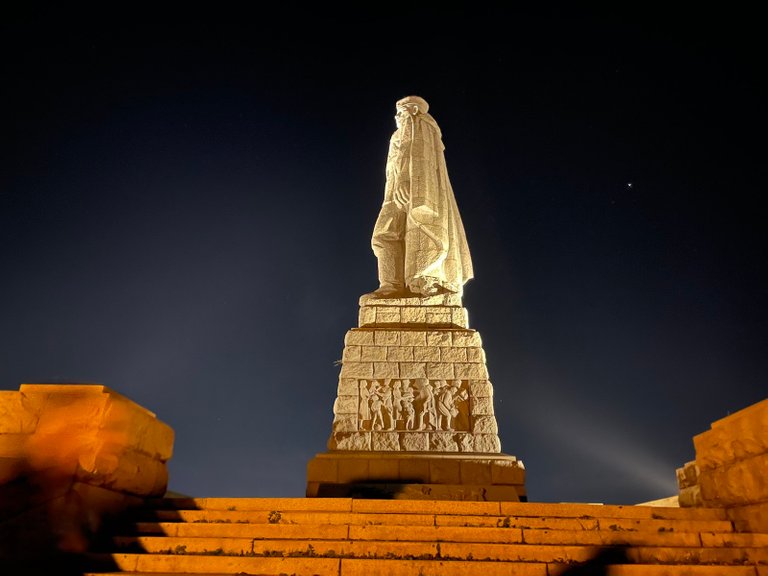 It stands proudly on one of the highest places in Plovdiv - Bunardzhik Tepe. For those of you who don't know there are 7 hills in Plovdiv, which I mentioned in my previous post. Here is a link to it.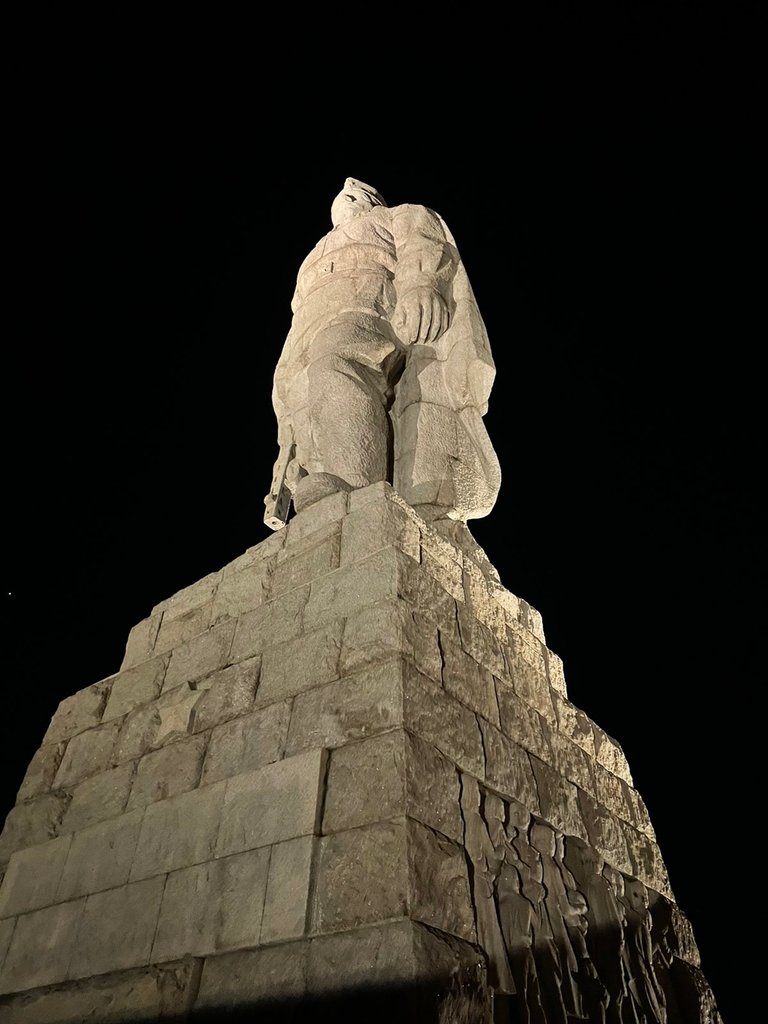 To get to it we had to pass by one of the three malls - Markovo Tepe. We left the car at the paid parking lot of the mall and from there we had to walk to the monument.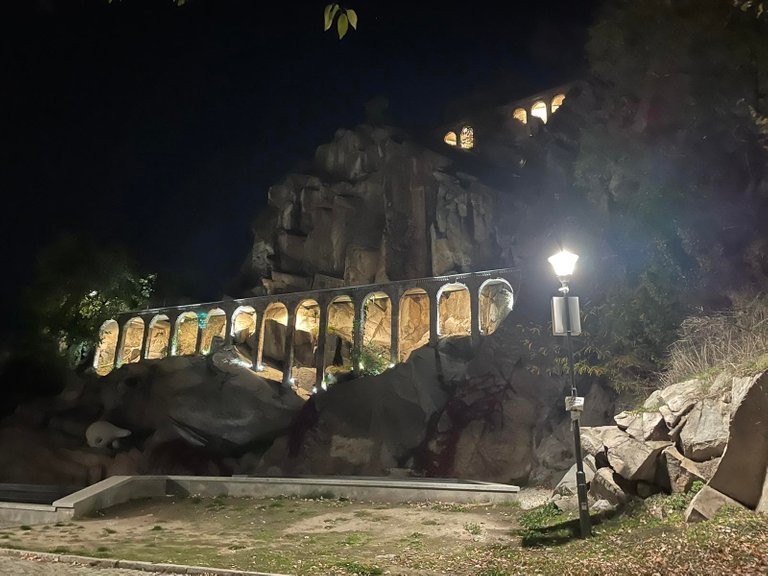 Yes, walking uphill to the monument was quite difficult, especially considering the vertical drop. On the way up, we passed by some newly constructed fountains, but unfortunately didn't get to see them in all their splendor.
There were quite a few times on the path that led us up that we had great views of the whole city.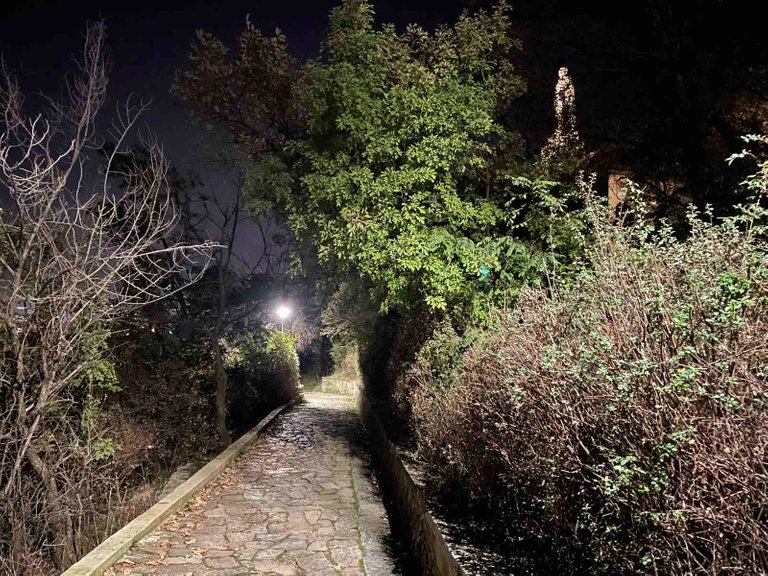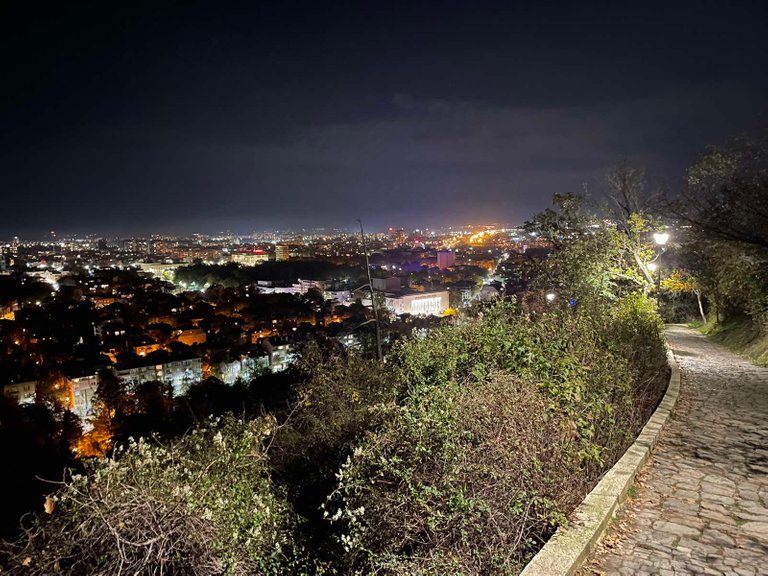 At every one of them we stopped either to admire the beauty or to catch our breath, because we were very tired.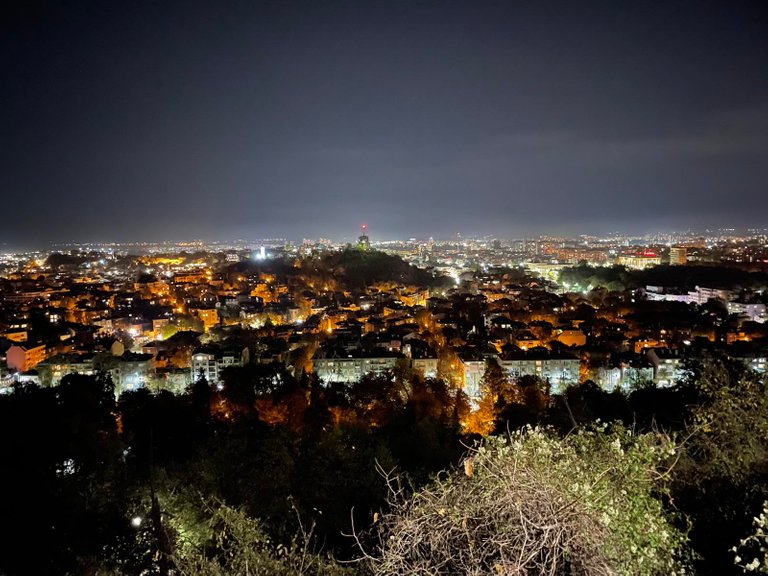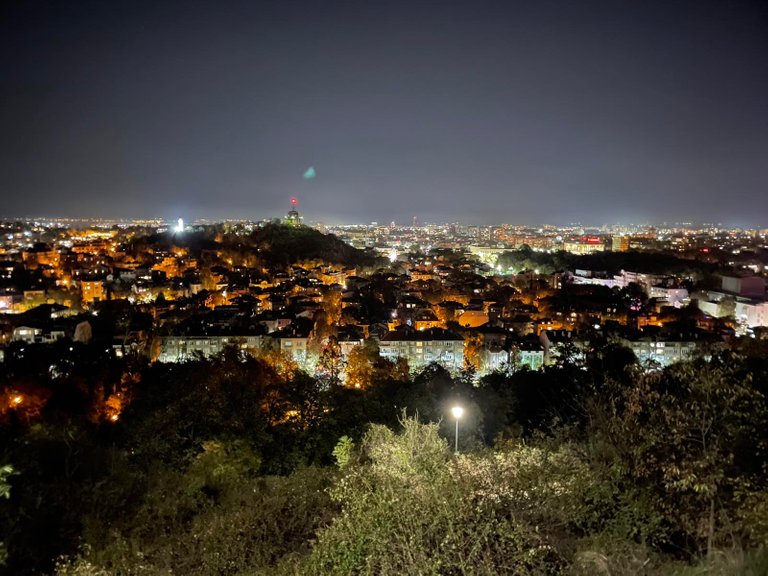 Finally, we managed to reach the top of the hill and the 10-meter monument of the Unknown Warrior was revealed in front of us. The feeling was amazing. There was nothing else past us, just the lights of the city reflected in the sky.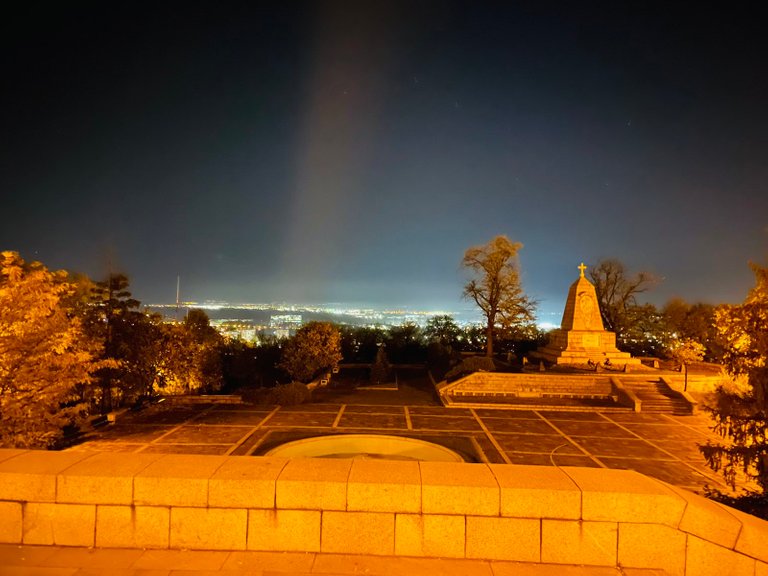 The monument represents all Russian soldiers who died for the freedom of Bulgaria from Turkish rule. Although in Bulgaria about 20 years ago such monuments were built in almost all towns, nowadays few remain. Most were torn down after the Communists were overthrown.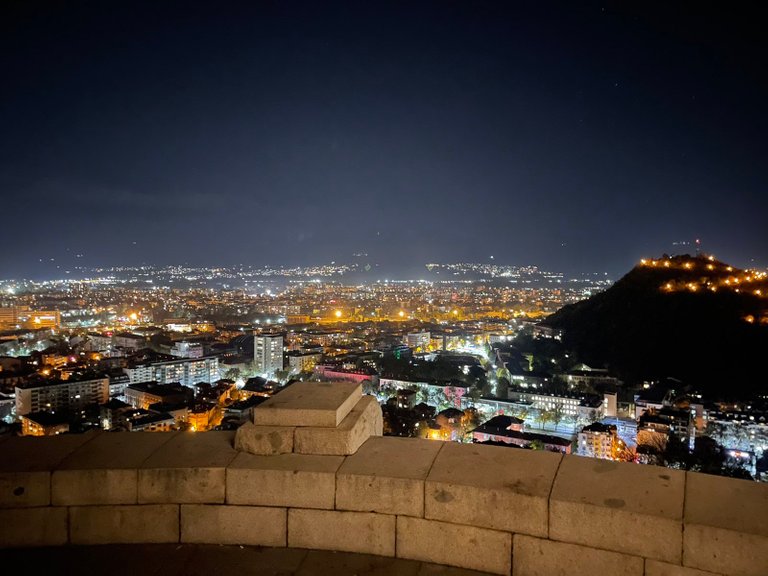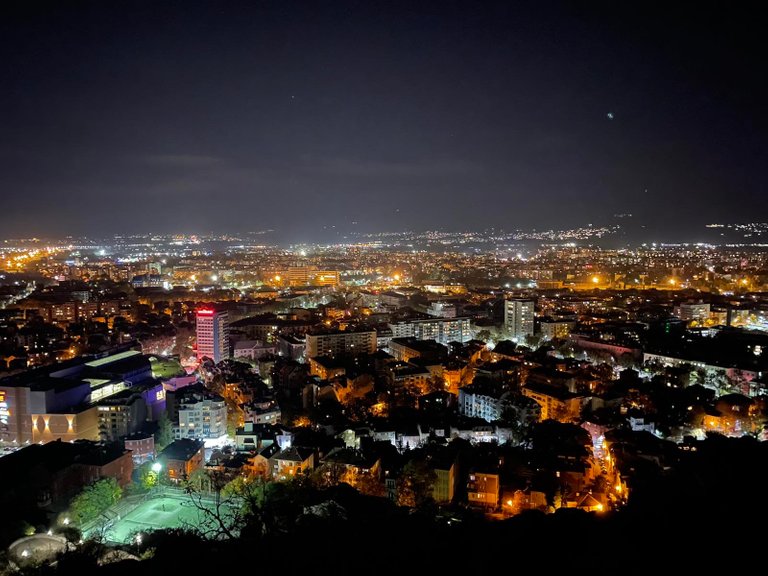 My personal opinion is that this place should be visited at sunset. It's extremely beautiful and the sunshine makes for good photos.