And I'll Meet You At The Station!
---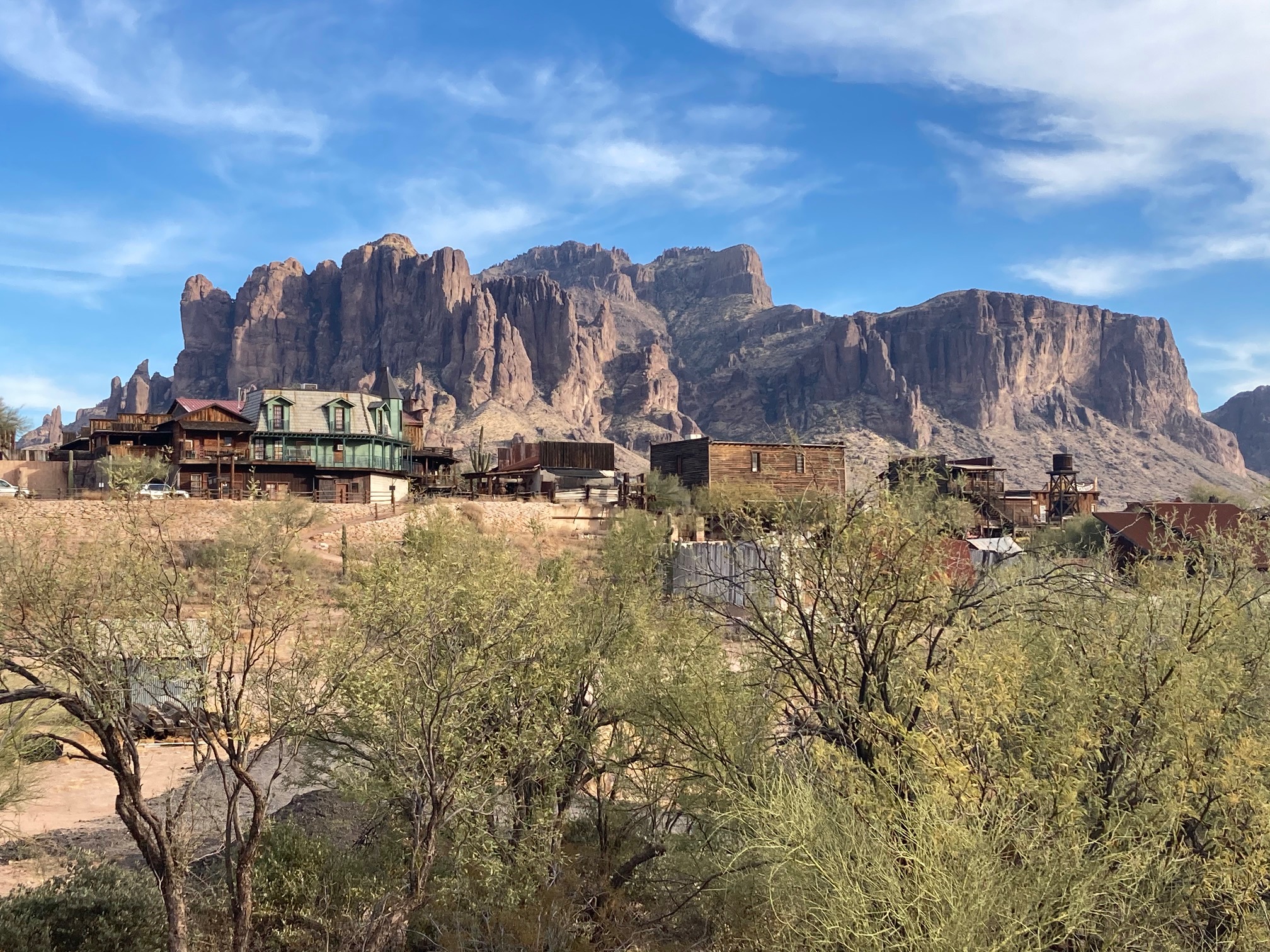 ---
Many apologies regarding the title, I watched about a million reruns of The Monkees Tv Show as a small fry on our one TV channel in the woods, as thus, some tunes are prone to constantly erupting out of my overly word associative grey matter at random times.
At the foot of Superstition Mountain in Arizona lies a ghost town, Goldfield to be exact.
For a ghost town it sure was pretty busy!
---
Now, my group of peeps loved Goldfield so much that we visited more than once. In fact, you will probably get a series of posts on the place, because while in Goldfield I did all manner of things worth writing about, I took a guided bordello tour, a mystery shack tour, a mine tour, watched a gunfight reenactment, and rode the TRAIN!
That's right, Goldfield ghost town has Arizona's only narrow gauge train. Fun and probably useless fact: I LOVE TRAINS!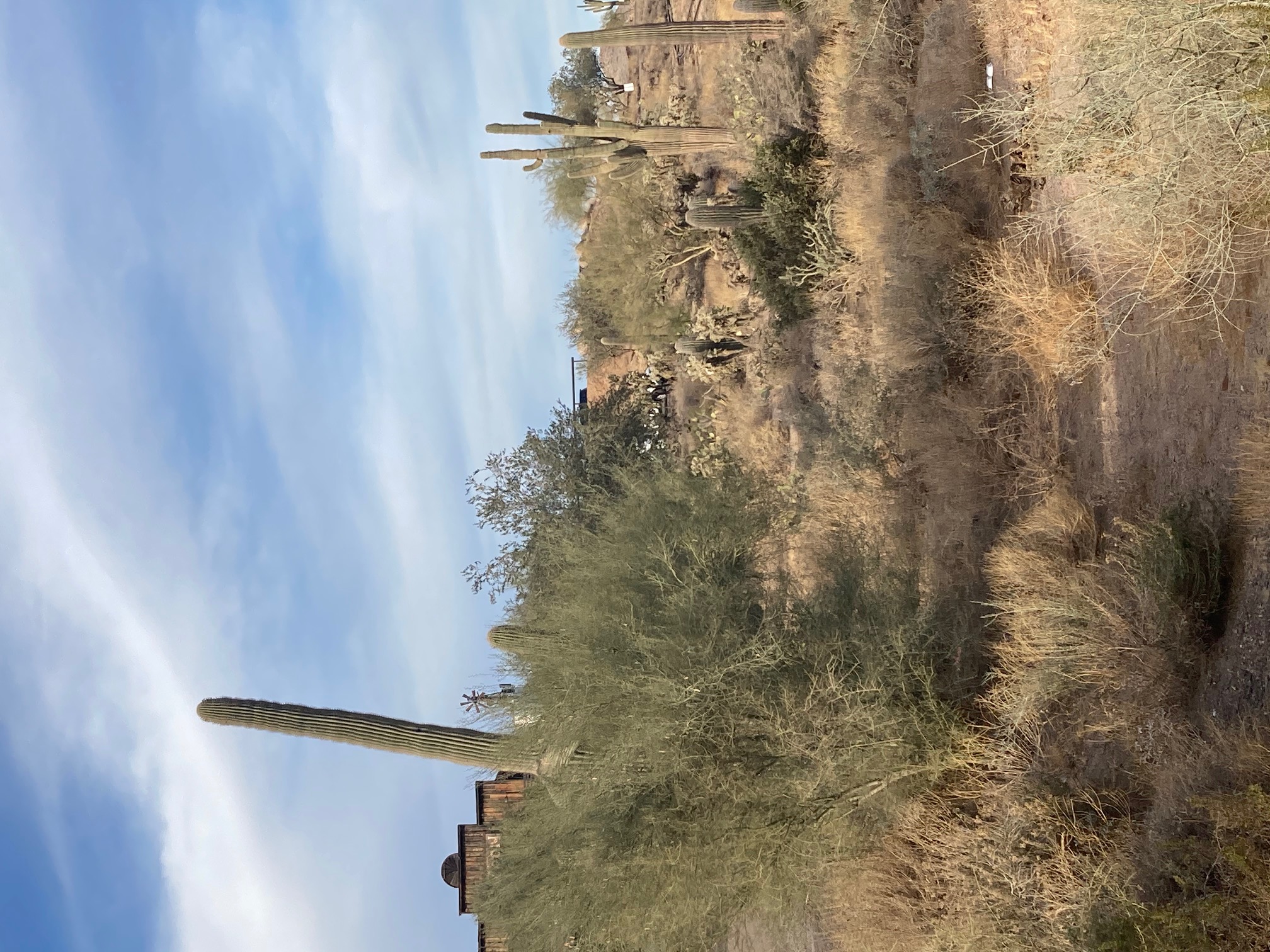 Oof, I also get a little over excited about them, but really, there is just something awesome about trains, especially old ones. Which is probably why I found myself squished in the back of our black rental suburban and hurtling towards Goldfield, which is located northeast of Phoenix, for the second time on my trip was due to love of trains.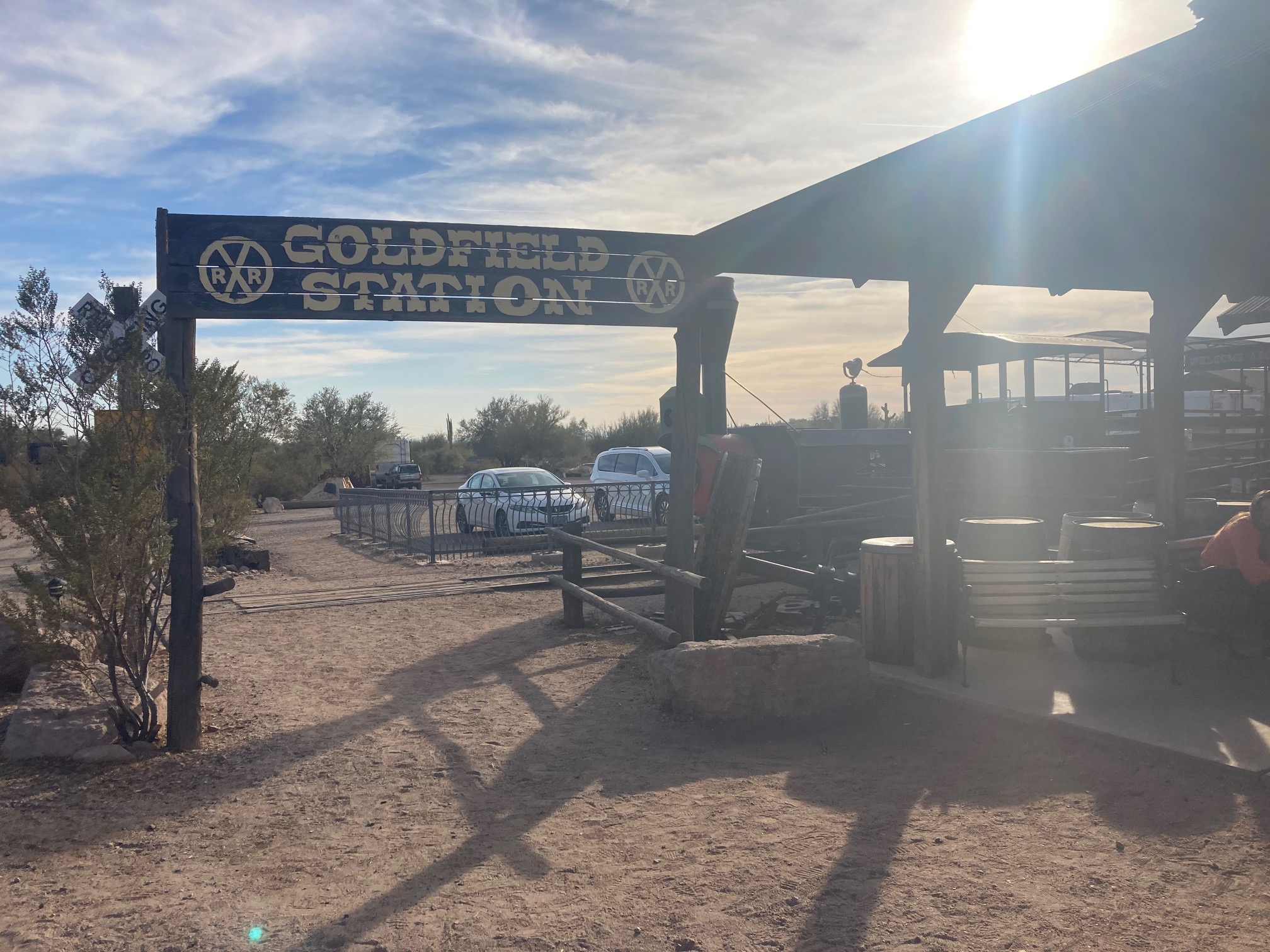 Now, you don't have to pay anything to wander around Goldfield, but you do have to pay for the attractions, like the train ride. With Covid rampaging, I found that I had a secret smile pasted to my face when we all lined up at the station to board the train, for as we were all masked to stop the spread we also all looked like late 19th century train bandits!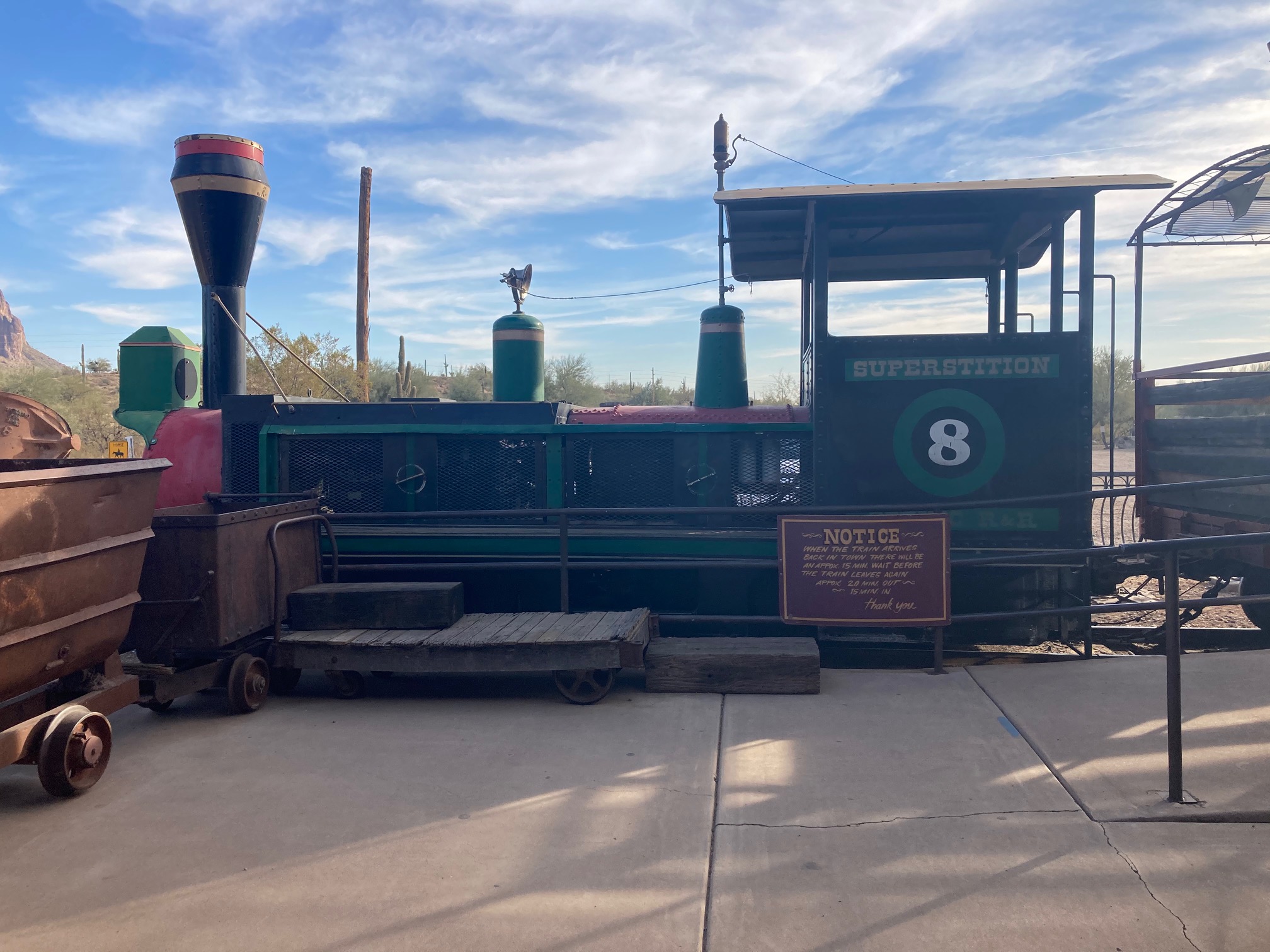 The train was composed of the engine and two cars, one enclosed and one open to the elements. Since we were visiting Goldfield two days before we returned to the frozen north, you can bet your last gold piece that I sat outside in the blessed sun.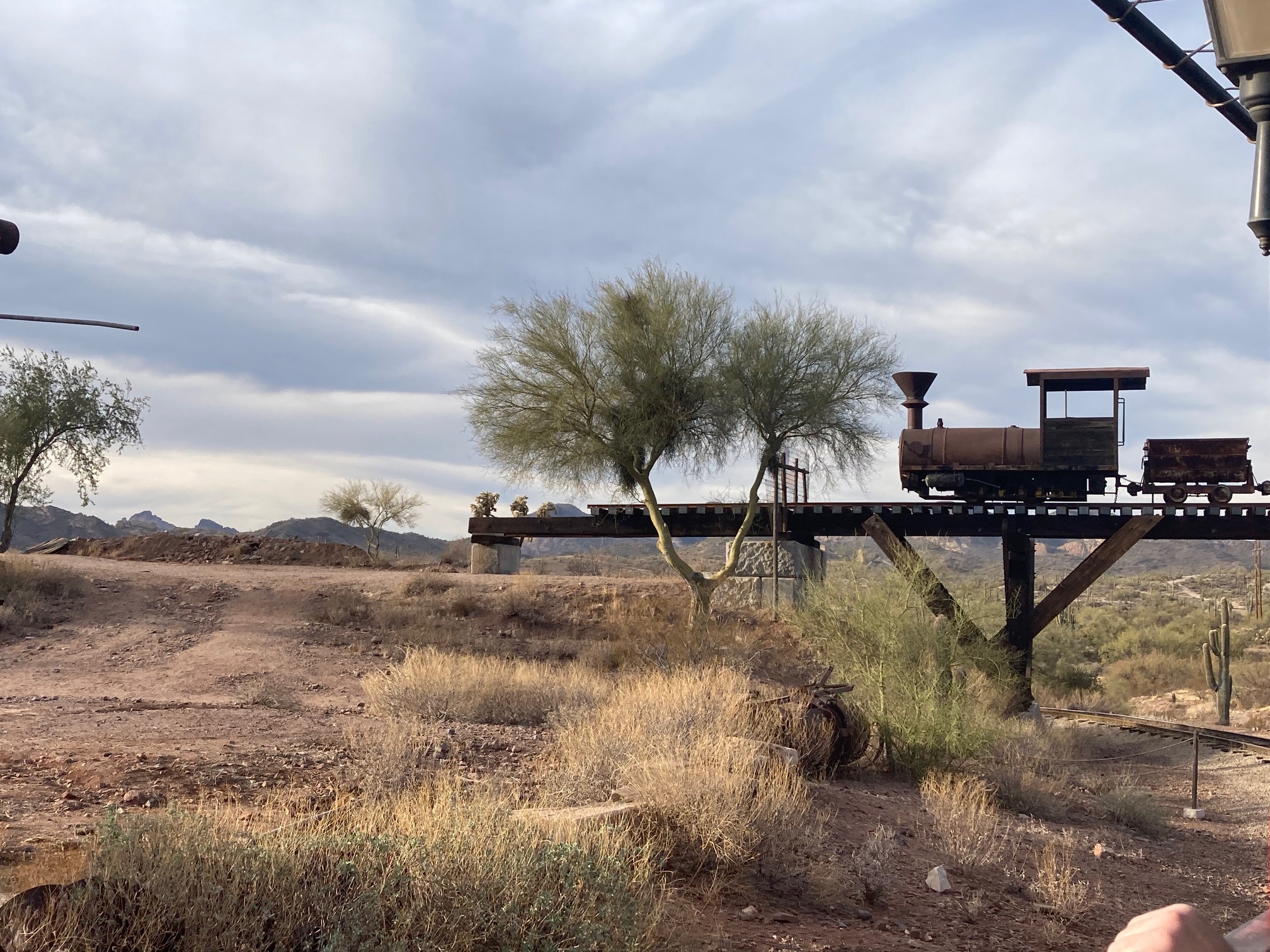 The ride itself is pretty sedate. You take a ambling loop around the perimeter of Goldfield and take in the sights while you listen to the engineer give you a lovely little curated speech about the history of the area. He talks about the Superstition Mountains and all their lore and mystery, he points out all the old mining detritus and explains their various uses, and about midway through the journey the engineer pointed out various chunks of desert. There were a lot of mines during that time, and the three most prolific were the Mammoth, The Bull Dog, and The Black Queen. Apparently there is a pretty massive vein of gold still down there, but due to the puncture of the aquifer and federal protections that vein of gold is lost to humans, or so they say...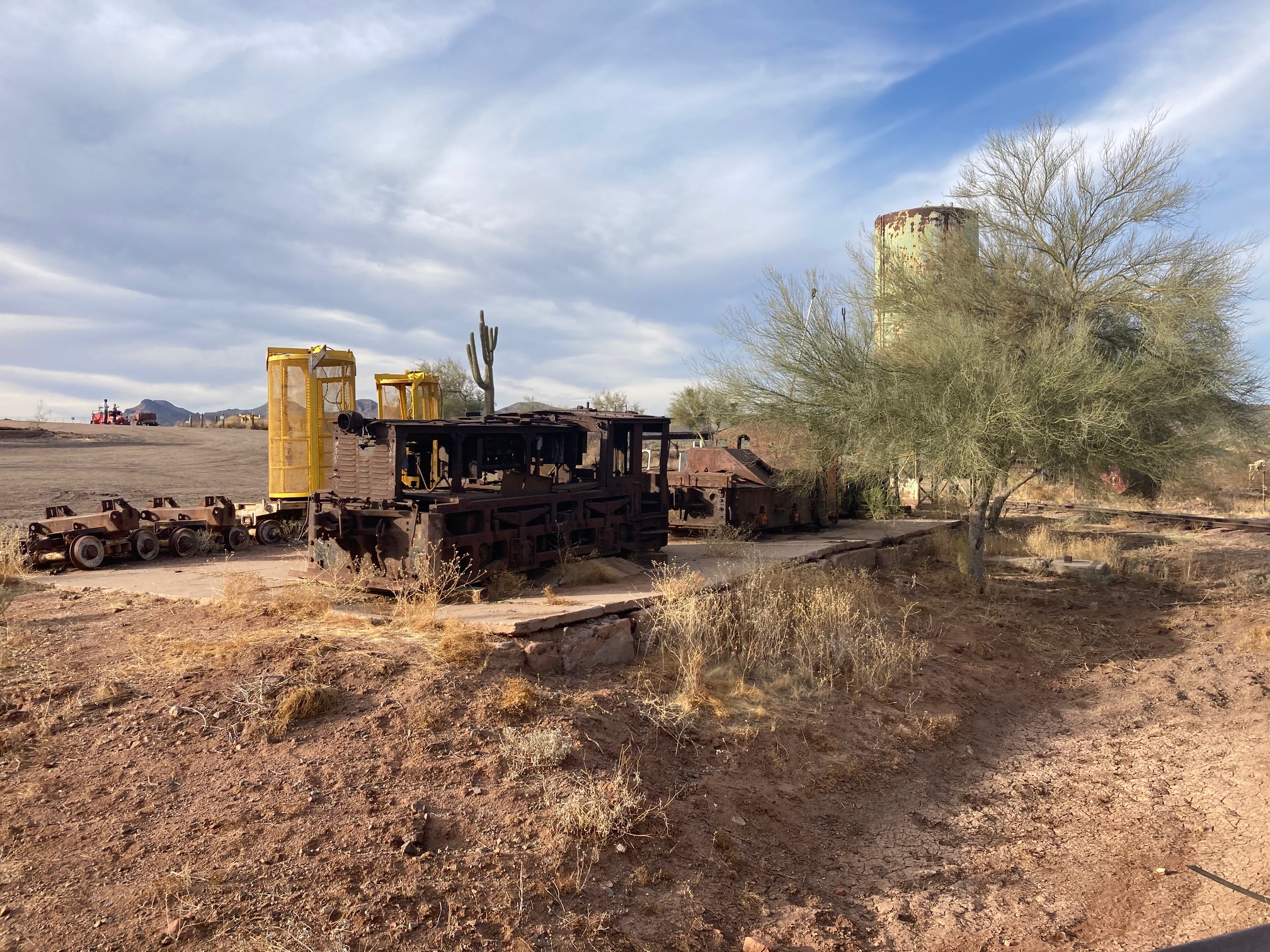 Near the end of the journey we got some really nice views of the town with Superstition Mountain in the background. The whole setting gives you a whole Wild West vibe right down to your dusty shoes. It also helped that at the end of the line there is a horse RV camp and I got to wave to a bunch of mules. Mules and western scenes go together like beans and cornbread.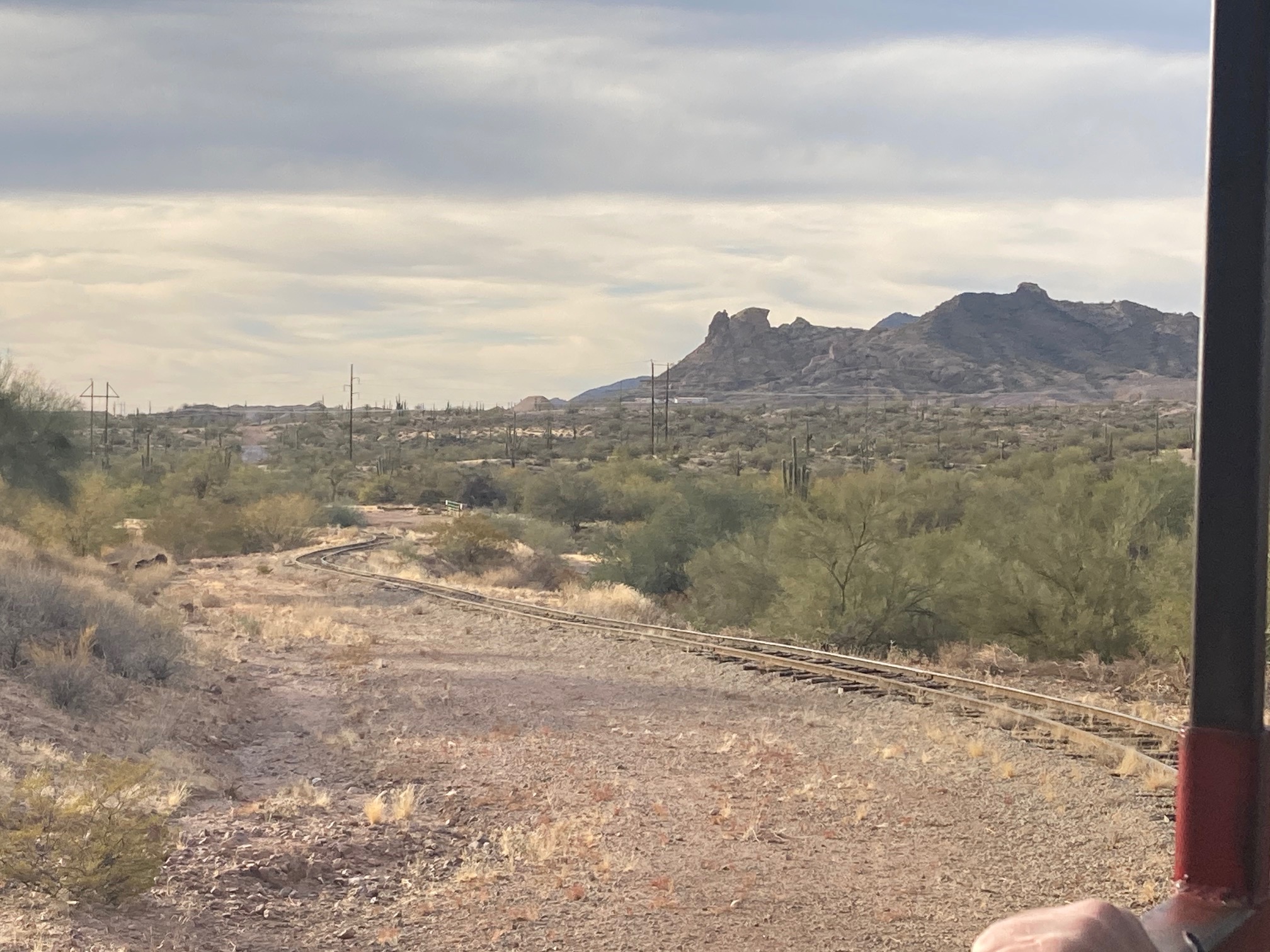 As I disembarked the train from my wooden plank seat, I felt a twinge of nostalgia. Don't get me wrong, I love the comforts of 21st century life, but as a person who grew up in a realm that was more than a bit wild, there was something about touring Goldfield that stroked the adventure string of my little ol soul. That feeling evaporated as soon as Grandma asked if we all wanted to get some pizza.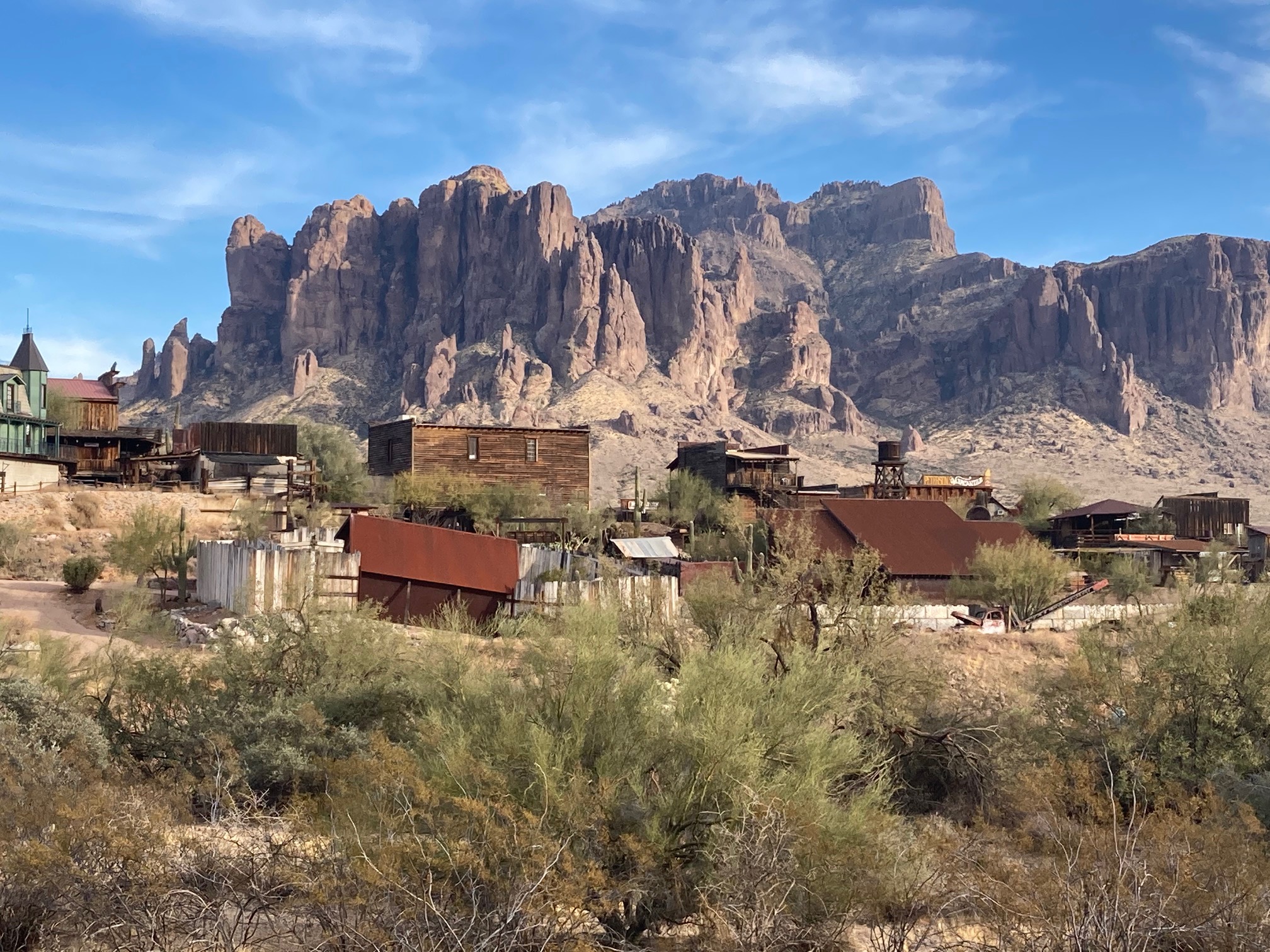 Seriously though, if you are even in the Phoenix area, do yourself a favor and head on out to Goldfield! It's a fun place to meander through and feels like stepping back in time. The attraction guides are super amiable and knowledgeable, and they serve massive ice cream cones (along with other yummy smelling things) if you are in the mood for comestibles. It really is a fun place!
---
And as most of the time, all of the images in this post were taken on the author's dusty but never musty iPhone.