When in Verona a few weeks back we visited Verona Cathedral. I just love the striped design in the brick work, which is common in Verona, which carries through from the Roman arena there !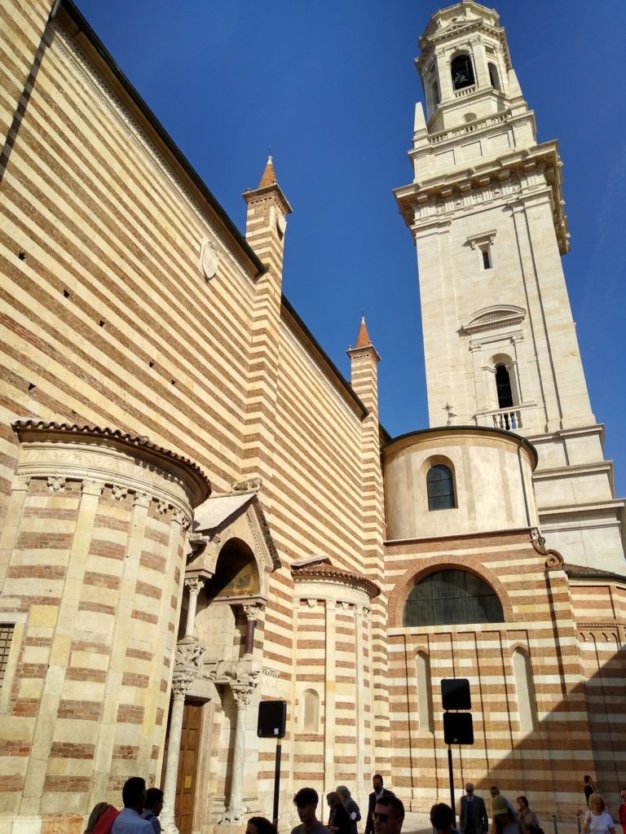 What surprises me is the age. The cathedral is in great shape considering its 835 years old, but it looks a lot younger than that - quite impressive design !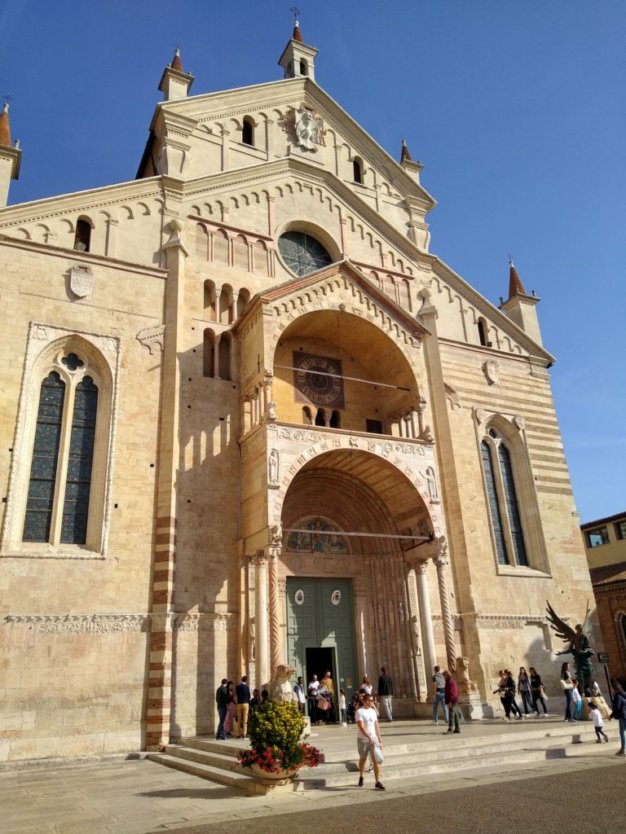 The front facade is quite stunning, and again in fantastic shape ! Again that striped pattern can be seen, which really is lovely.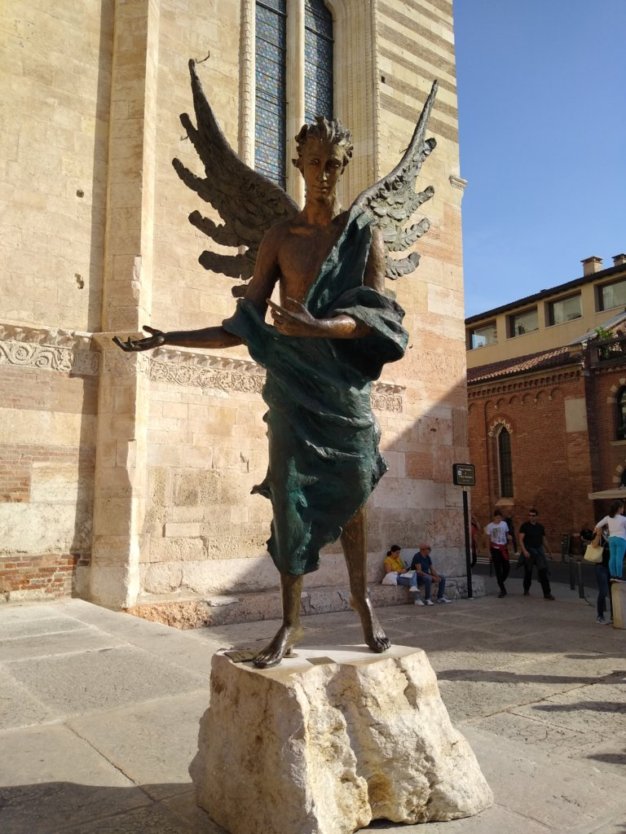 And this statue of an angel outside is pretty darn cool too !!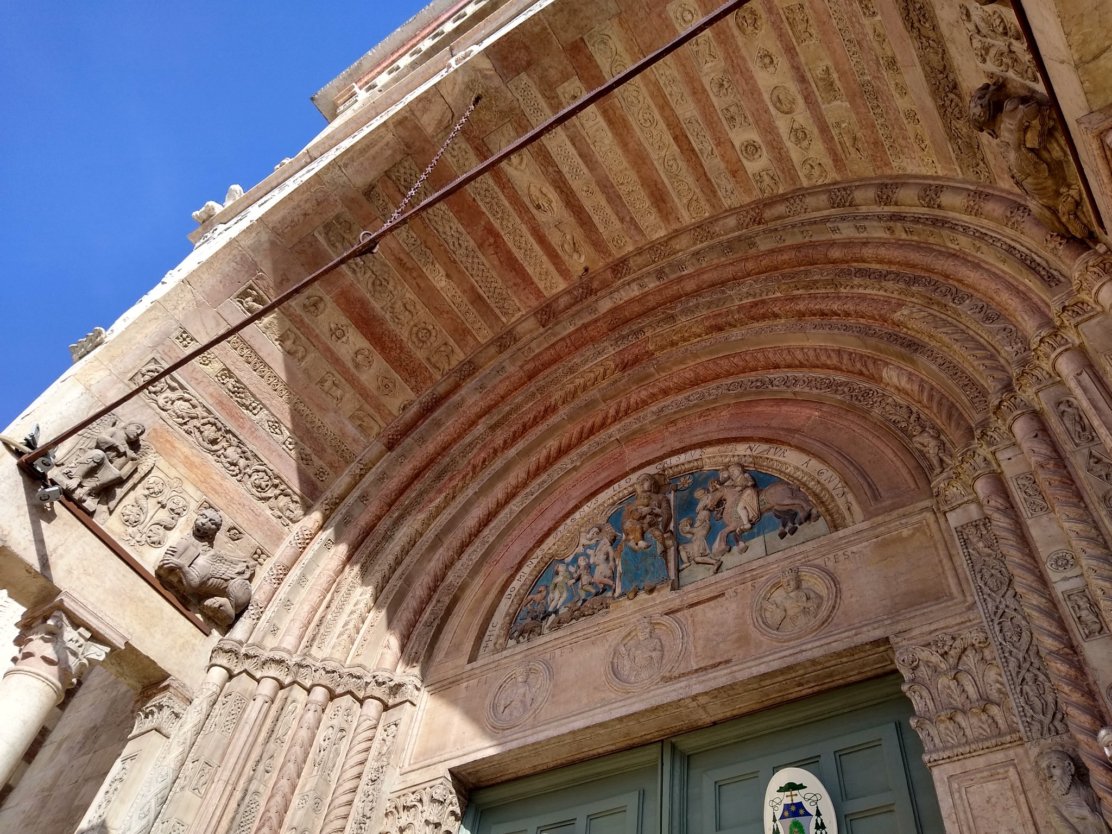 The craftsmanship in and around the main door is spectacular - so intricate.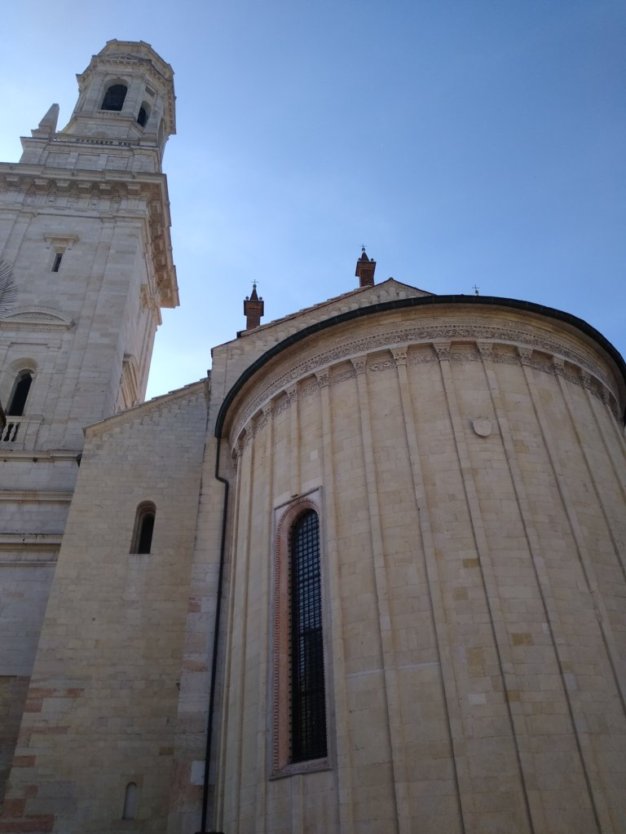 The cathedral replaces two earlier churches that were destroyed by an earthquake in 1117 !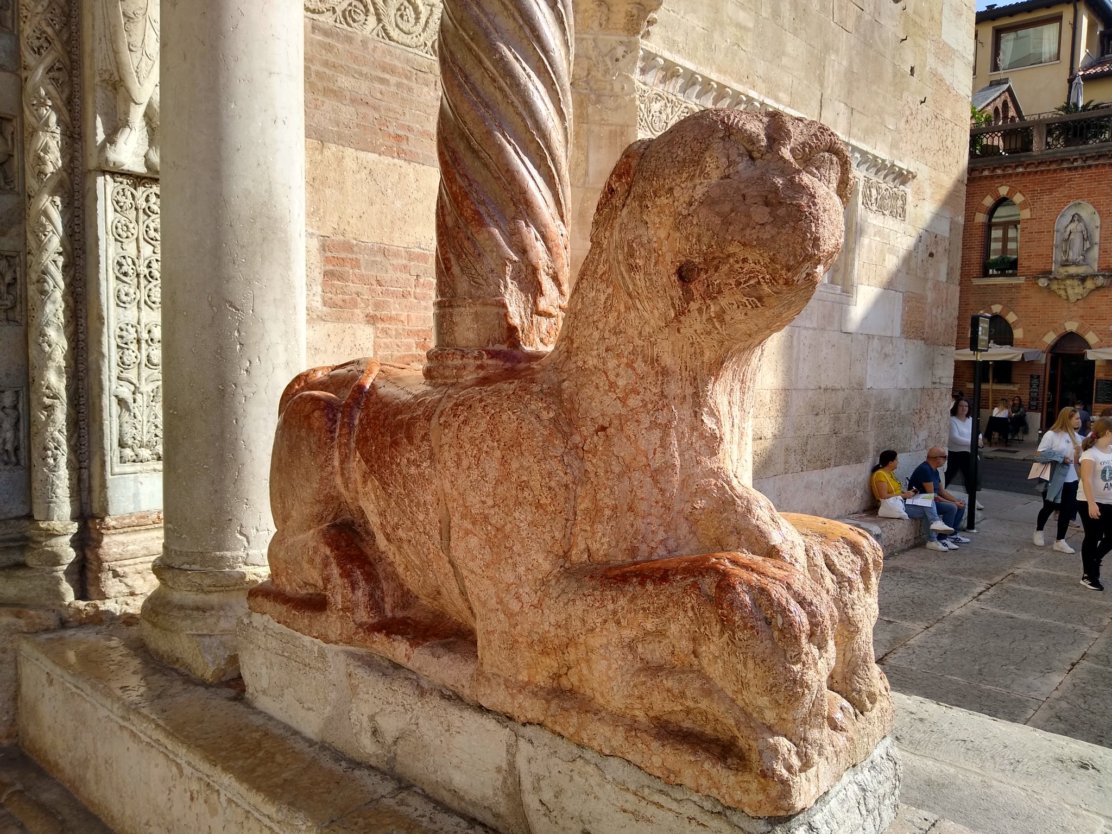 The above statue was outside the front just by the door, and its about the only thing that has any wear and erosion on it - maybe it was from the earlier churches and incorporated into the build (I'm just guessing).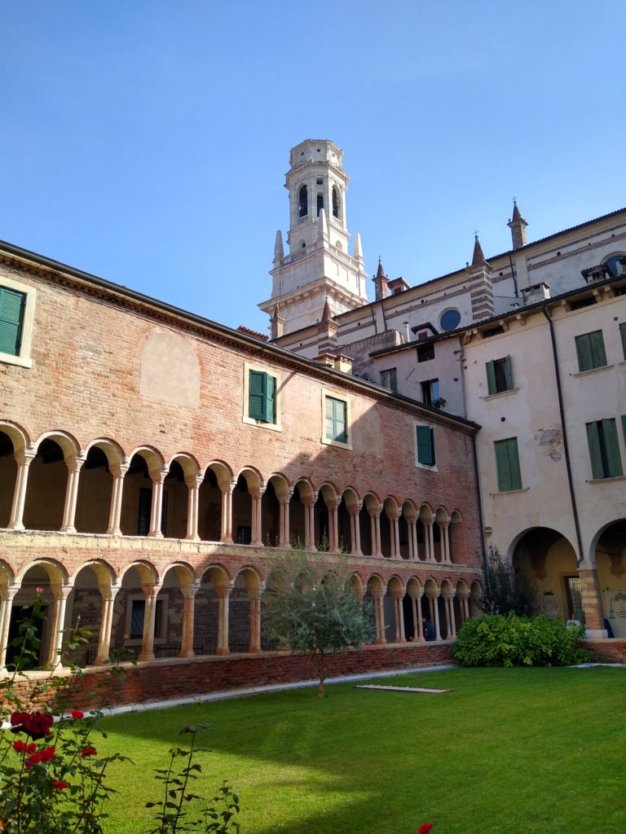 There is a beautiful cloister and courtyard off to one side. I've never seen a double layered cloister like this before - quite impressive.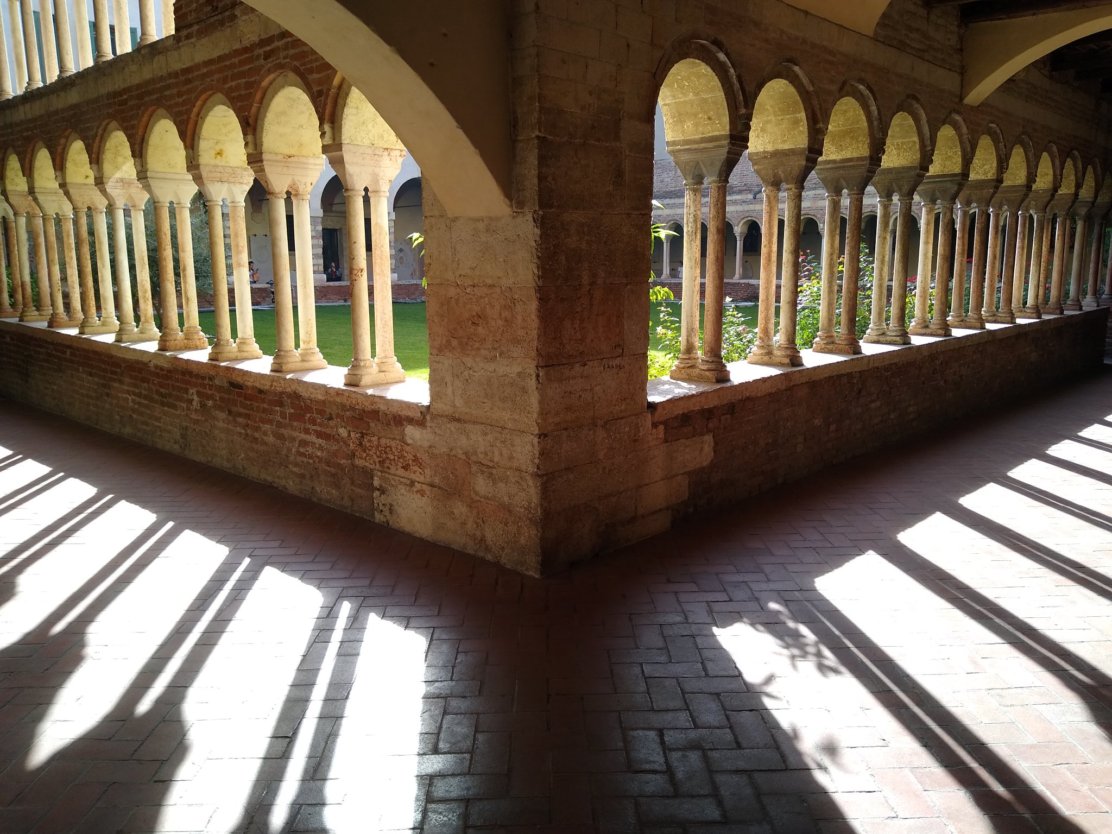 And the shadows were quite cool, noting that it was so sunny !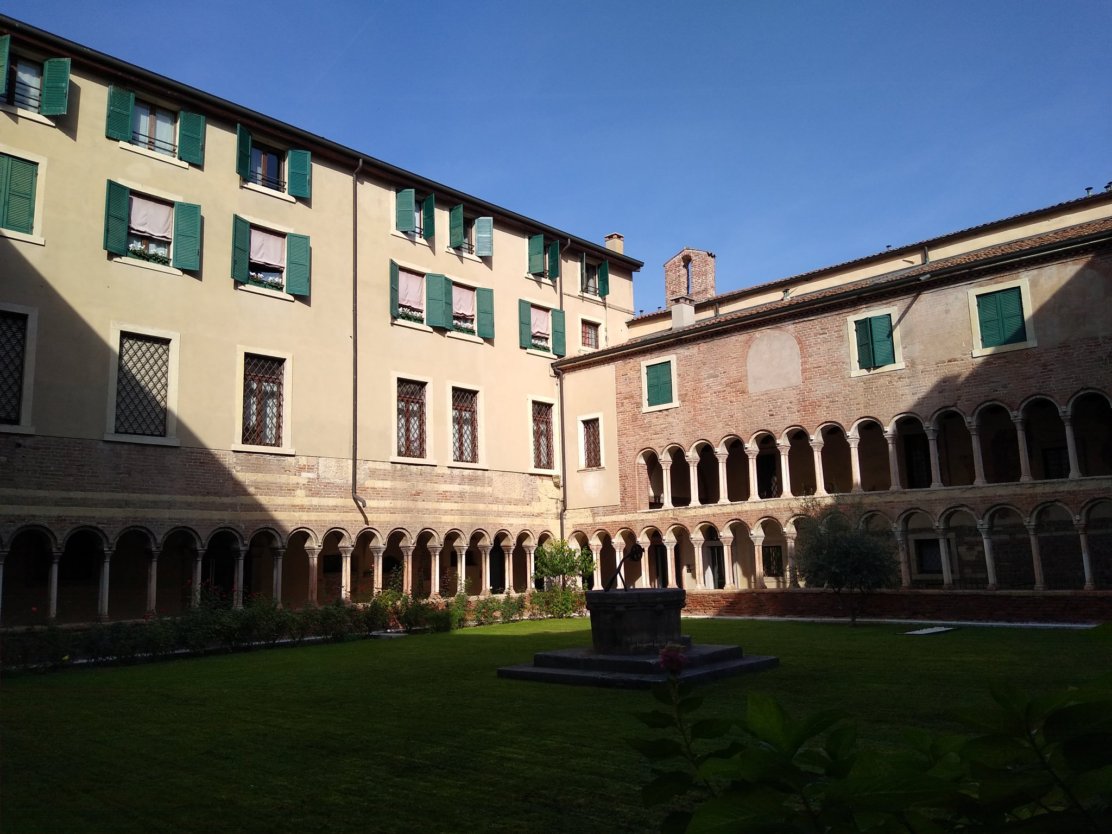 And it also houses the world's oldest library that has been in continuous use - which is fairly impressive, and has works dating back into the roman times.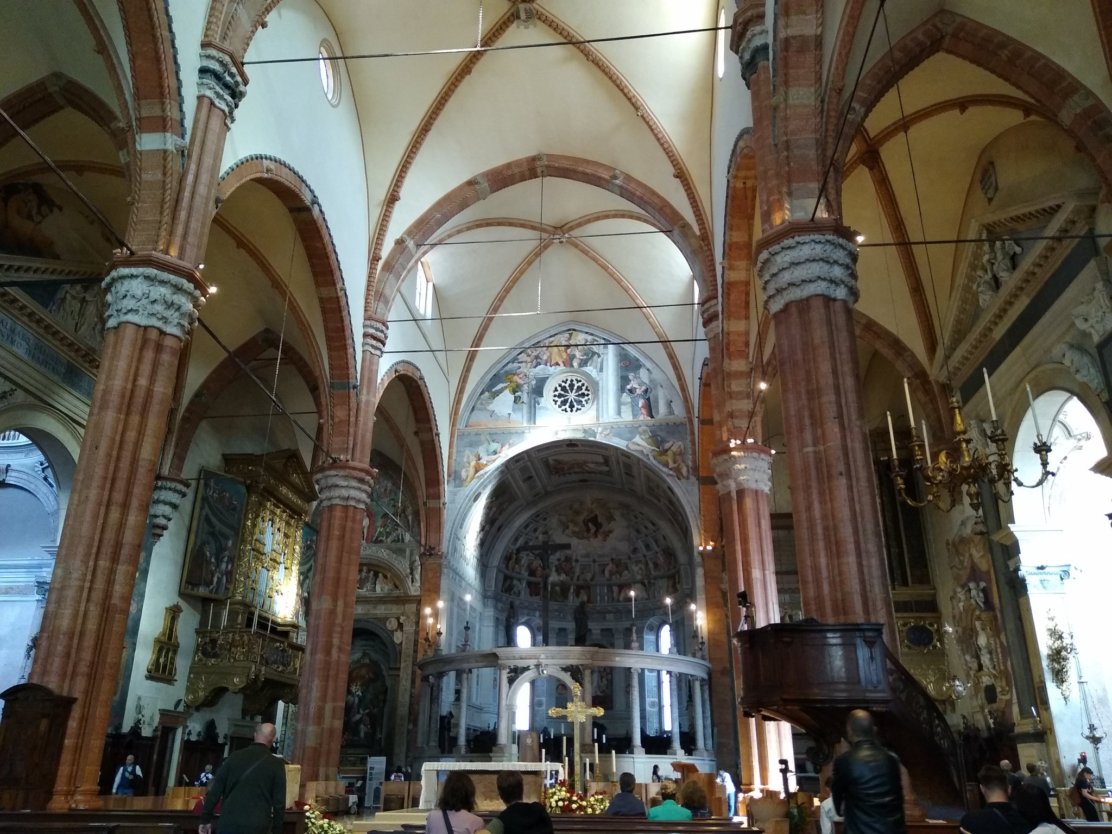 The inside is quite impressive - but then again, we didnt see a single church in Italy that wasnt completely stunning on the inside !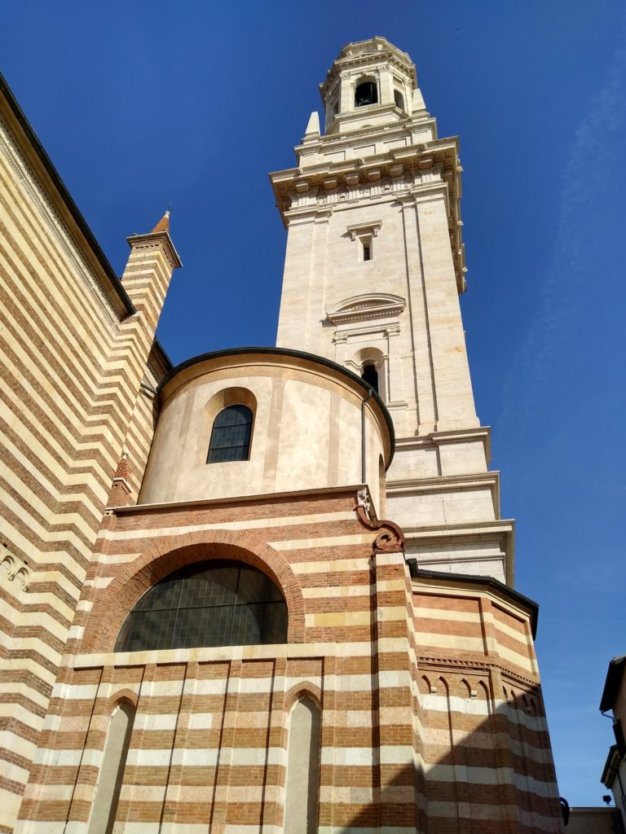 But it was the main structure that was the big draw for me, being an architecture geek ! I really do love that striped design - just awesome, and that fact that it is replicated from the Roman arena, is really cool.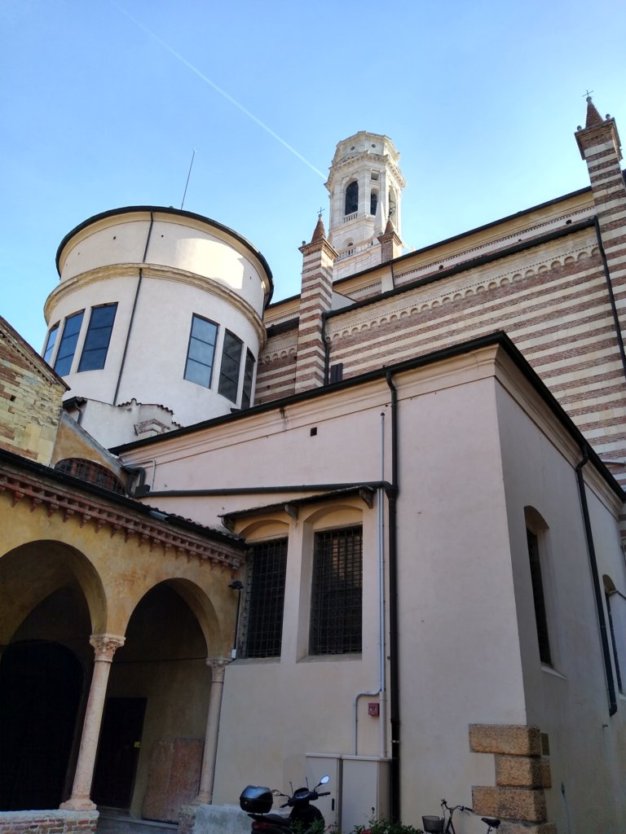 It really was absolutely superb - such an impressive building, and absolute must see if you are in Verona !!!