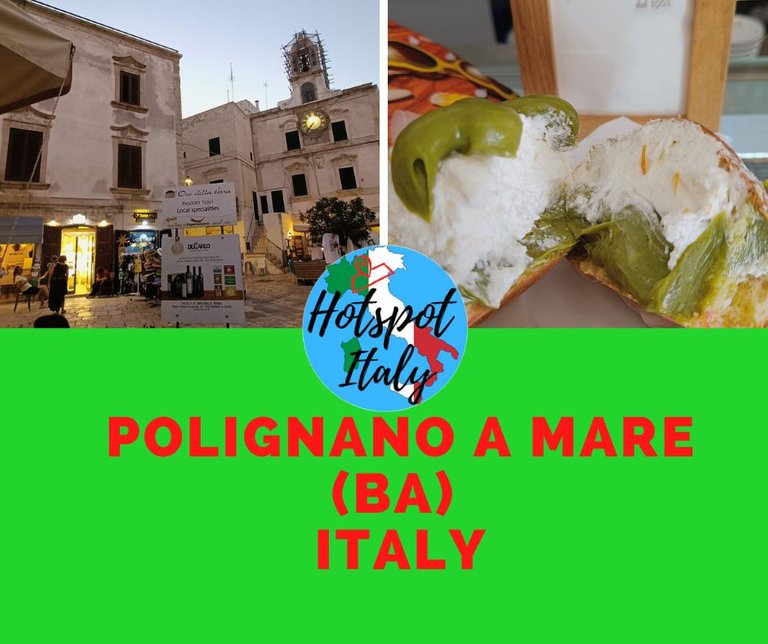 ---
Hello fellow travellers
With this post I am going to write, I continue my account of the holidays I spent in Puglia.
Today I am going to tell you about my experience in Polignano a Mare, a famous town in Puglia, a small municipality of 17,000 inhabitants located a few kilometres from Bari.
This ancient town stands on a spur that practically overhangs the sea and this is the most characteristic thing about the village.
---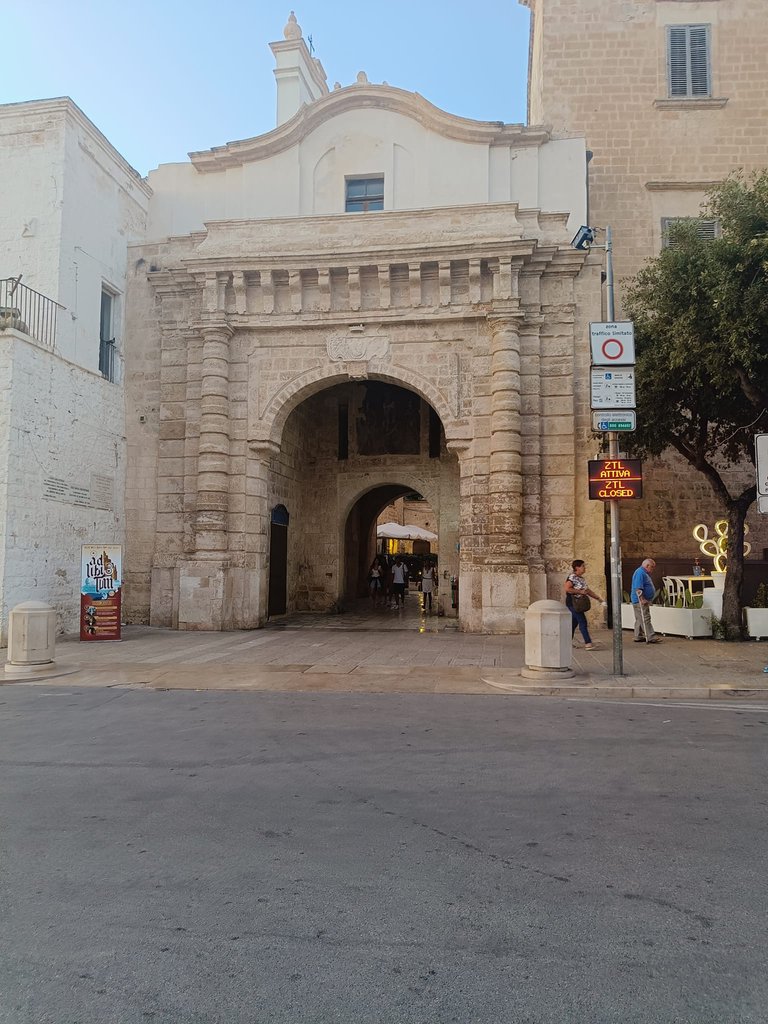 ---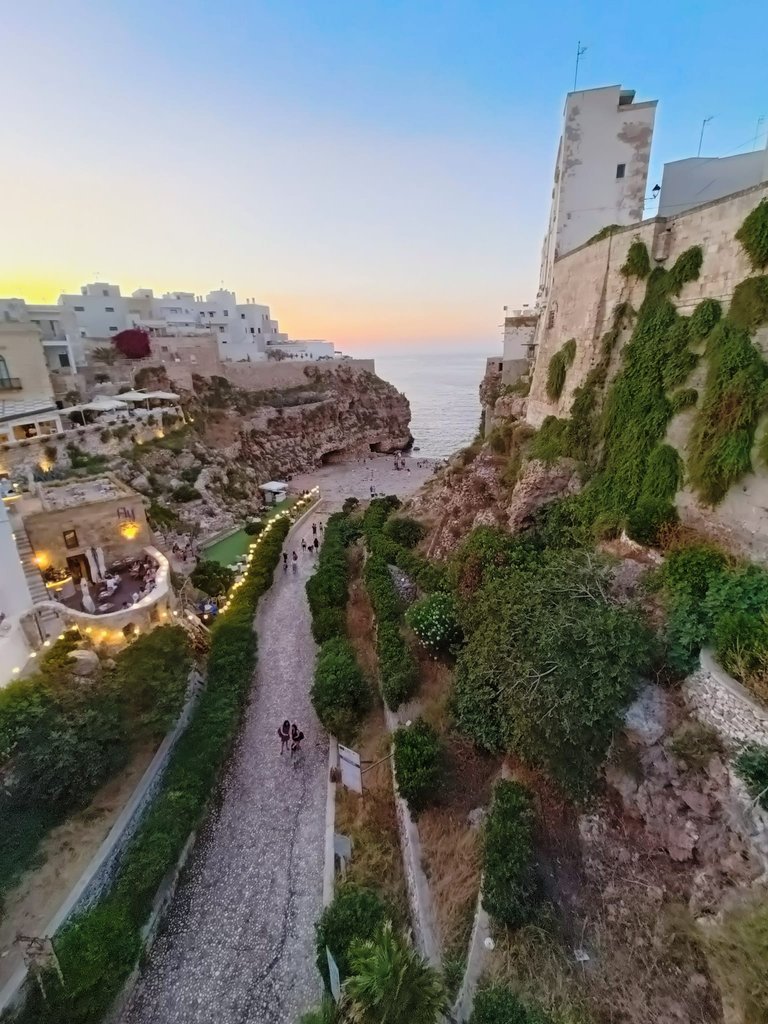 ---
It is definitely one of the destinations that a traveller passing through Apulia cannot miss, one of the most beautiful villages in Italy.
As with the other villages I told you about in previous posts, this one is also very characteristic with its historic centre and its beautiful traditional stone houses and terraces from where you can admire a splendid panorama of the sea.
As usual, I went there around sunset to avoid the hot temperatures that are gripping Italy and so I also admired it in a different light because in the evening this place becomes even more beautiful with its characteristic lights.
---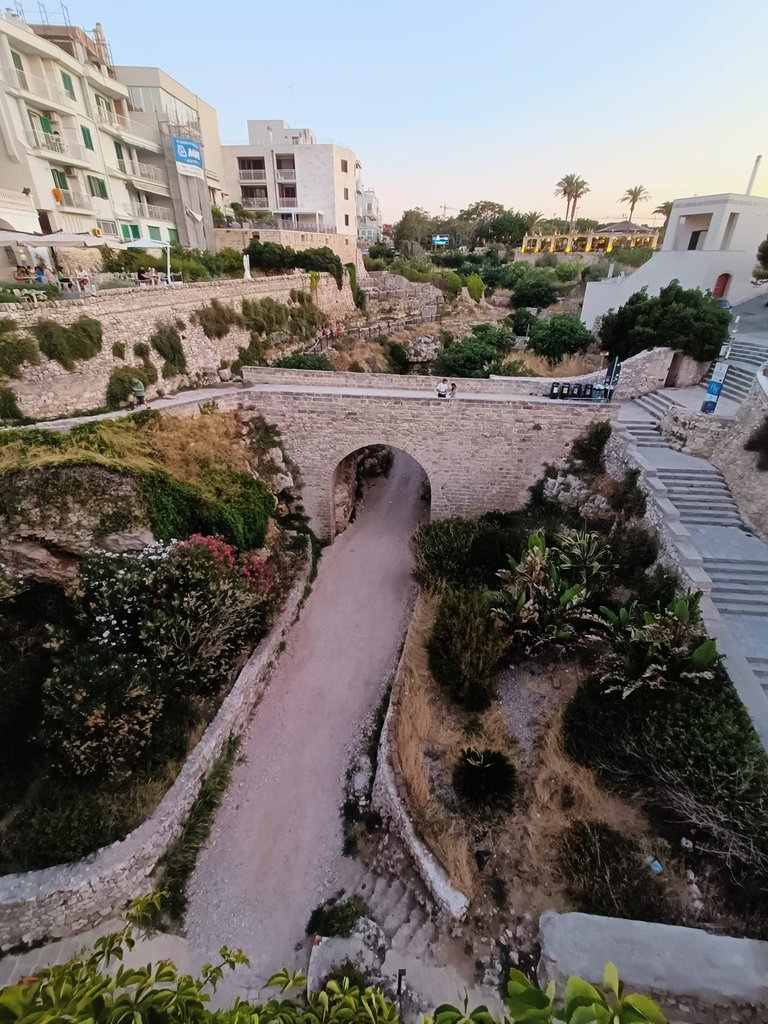 ---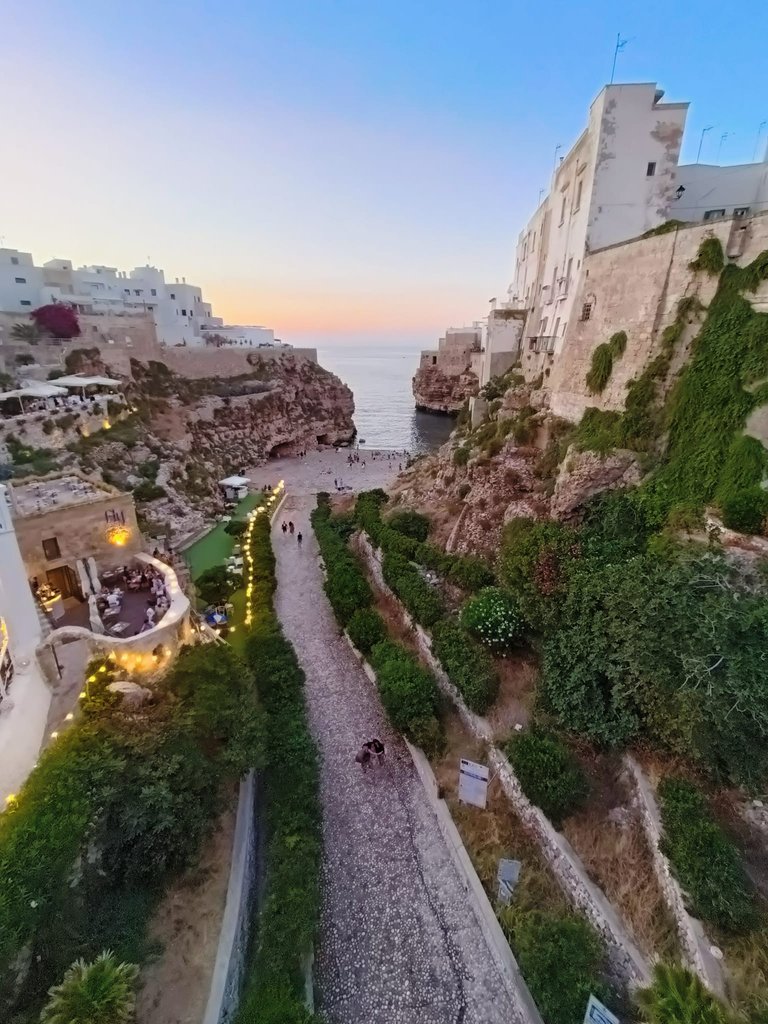 ---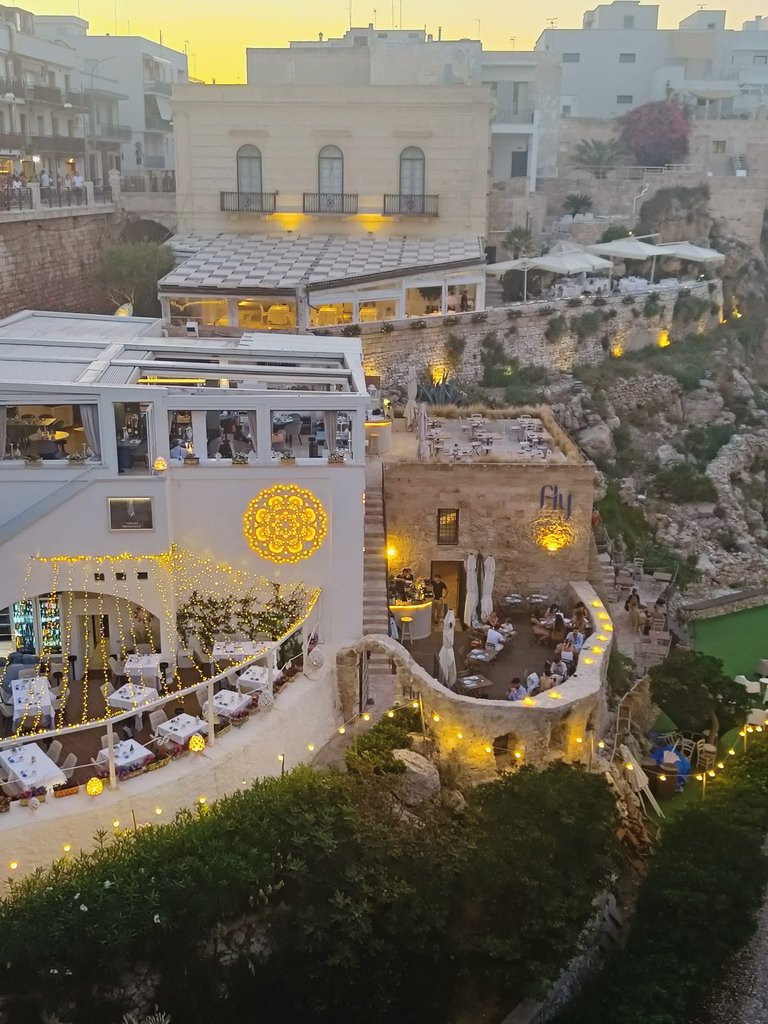 ---
You should know that Polignano a mare is the birthplace of Domenico Modugno, the famous Italian singer who sang the famous song "volare".
I also walked down the famous steps leading to the most famous beach in the world where most of the instagrammer come to take their pictures here.
There is really a lot of typical restaurants here but for me the prices are too expensive but that is normal because we are in a super touristy place so they take advantage of it but also you have to understand that these places have been in crisis for several years because of the pandemic.
---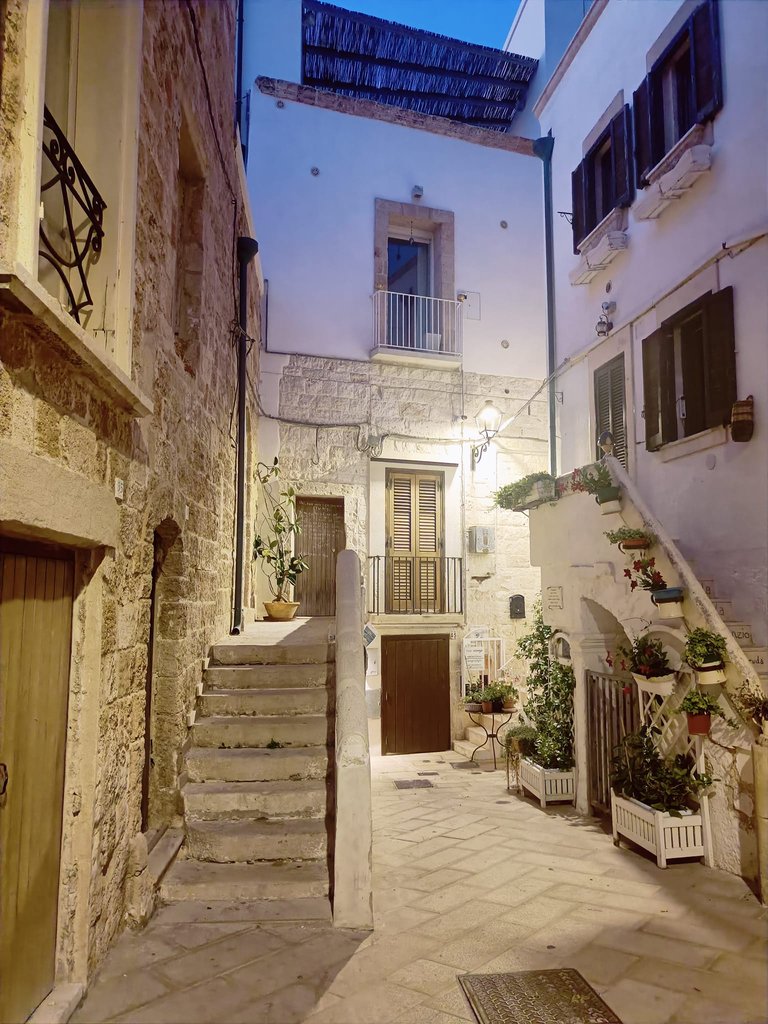 ---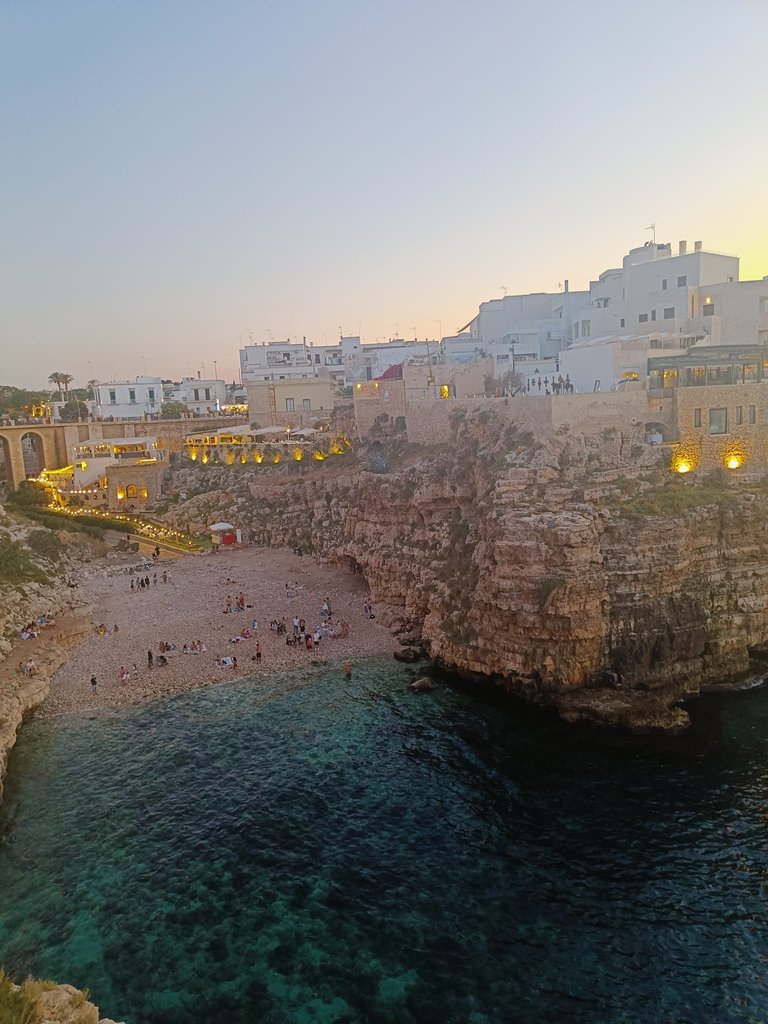 ---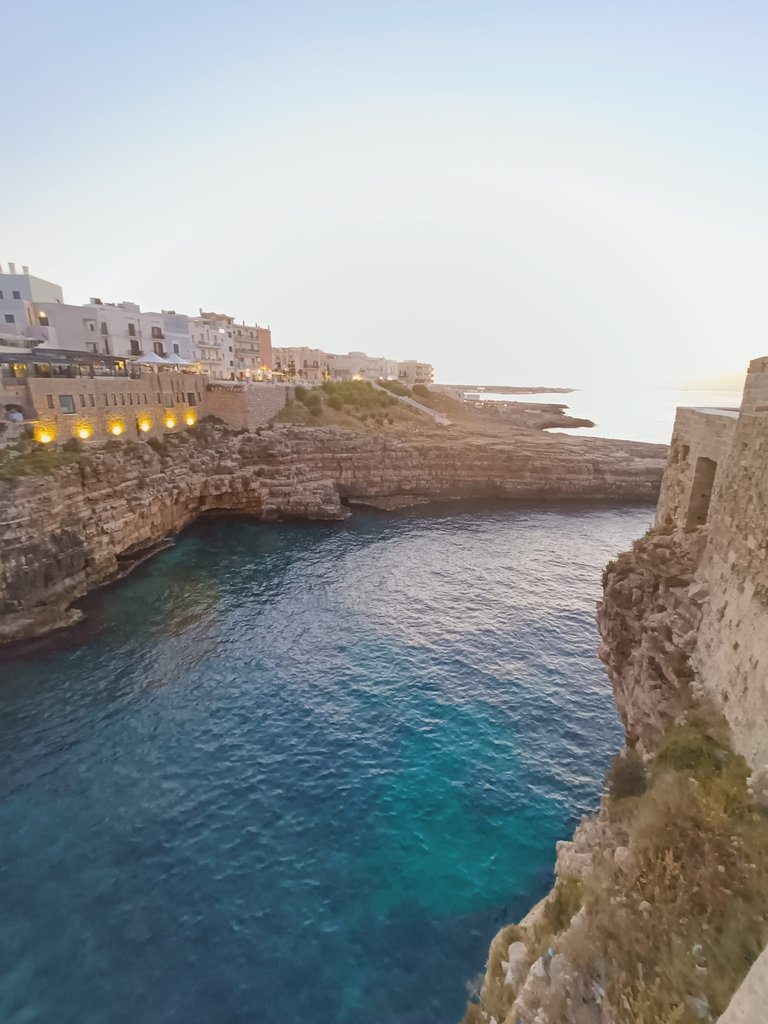 ---
Also in this village, like those we had already seen, there are many small shops selling souvenirs but also local handicrafts, many pottery vases and plates.
Of course, the advice I would give you if you want to visit this place is to come out of season because now there are too many people and so you can't admire the place. If you really have to come in July or August, I would advise you to choose another beach, not the one in the centre because they are quieter.
---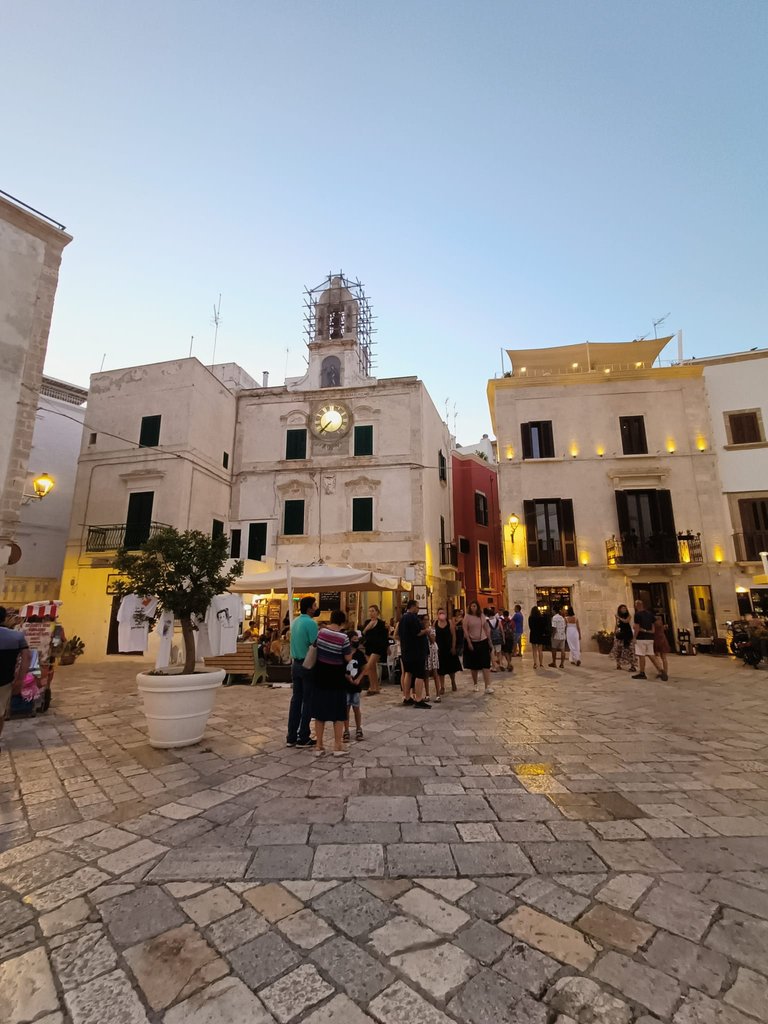 ---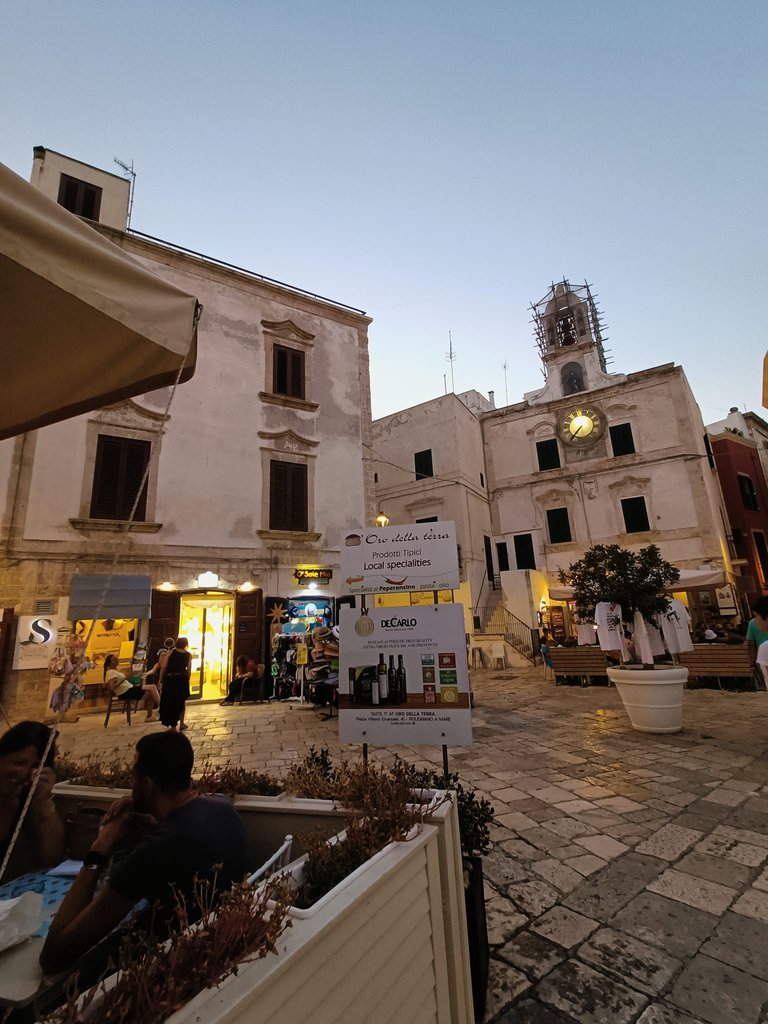 ---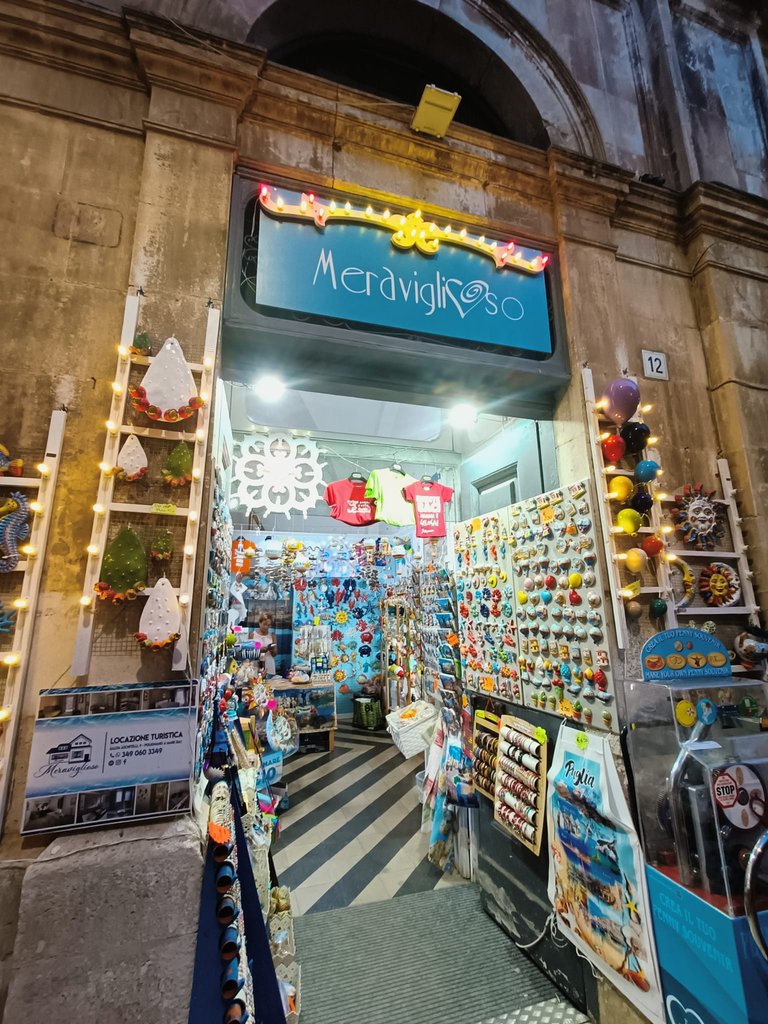 ---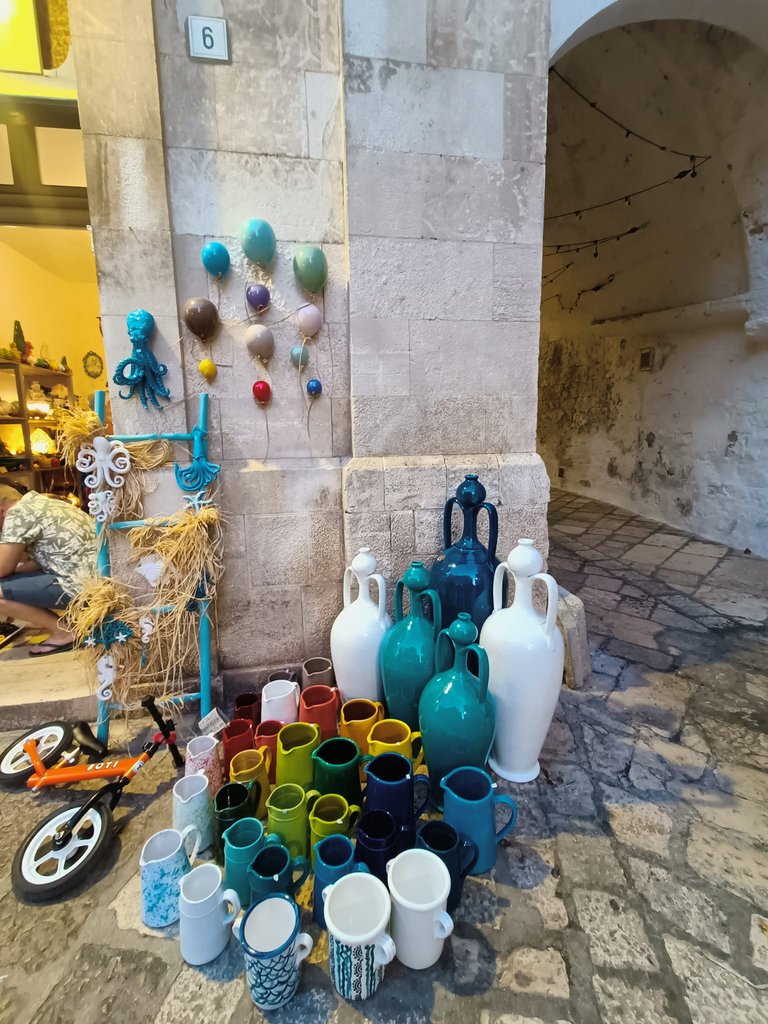 ---
It is still possible to find some place to eat, in fact I tasted some typical Bari cuisine such as the famous focaccia, unfortunately I could not find the famous panzerotti that you can eat in the United States.
I ate a very good plate of mixed fried food, one of my favourite dishes, and I must say that in these parts thanks to the fact that they fish directly in the sea it was delicious.
---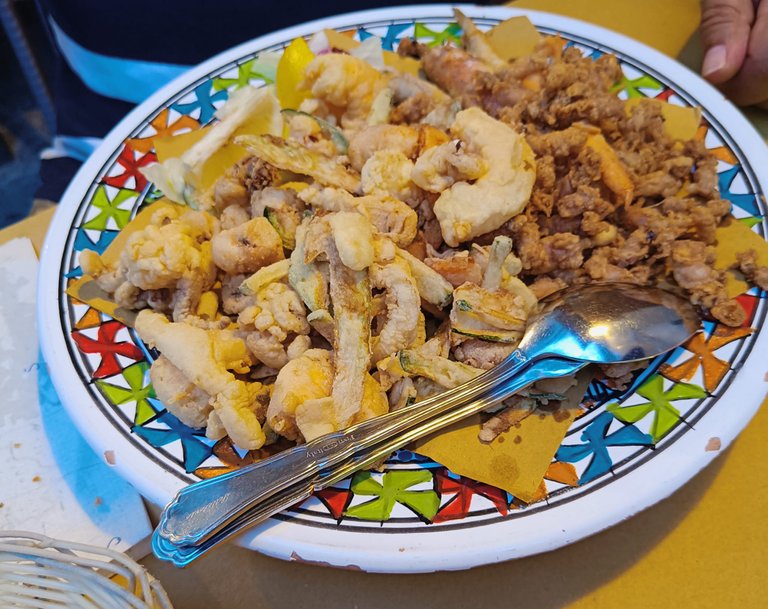 ---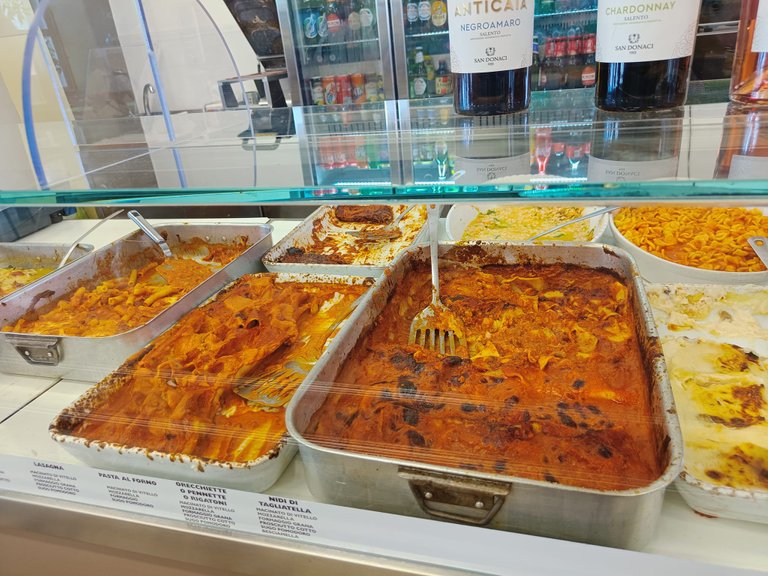 ---
And in the end I also tasted the famous bombita filled with pistachio cream because in these parts they are very specialised in these sweets that make you gain weight immediately.
So, guys, here you are spoilt for choice, because at a culinary level in Puglia they are really ahead, but in any case, when you come to Italy you always come home weighing a few kilos more.
You have to get used to that.
---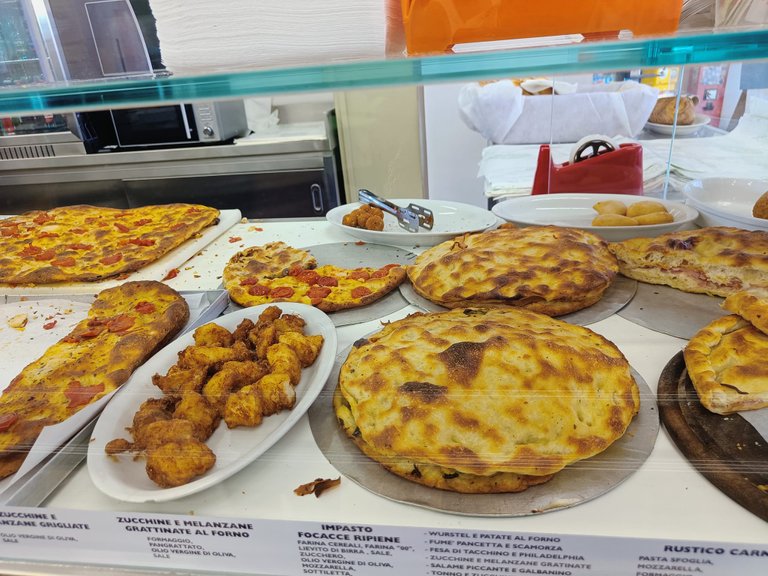 ---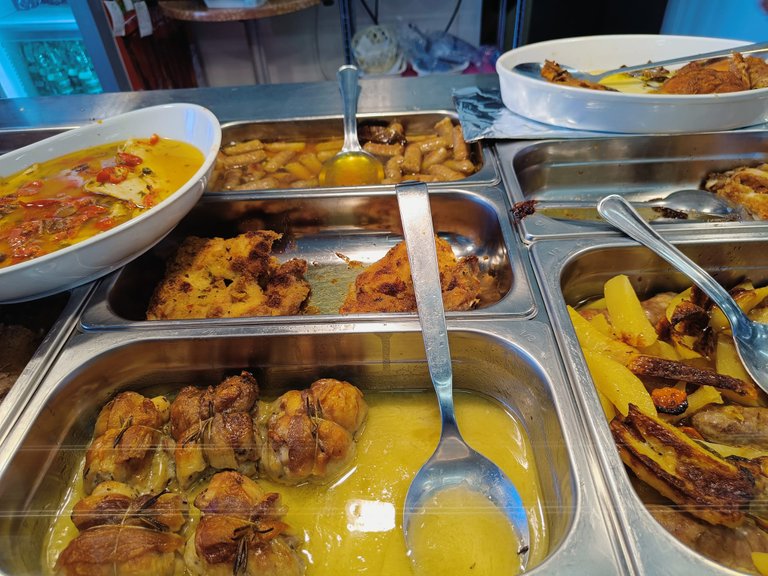 ---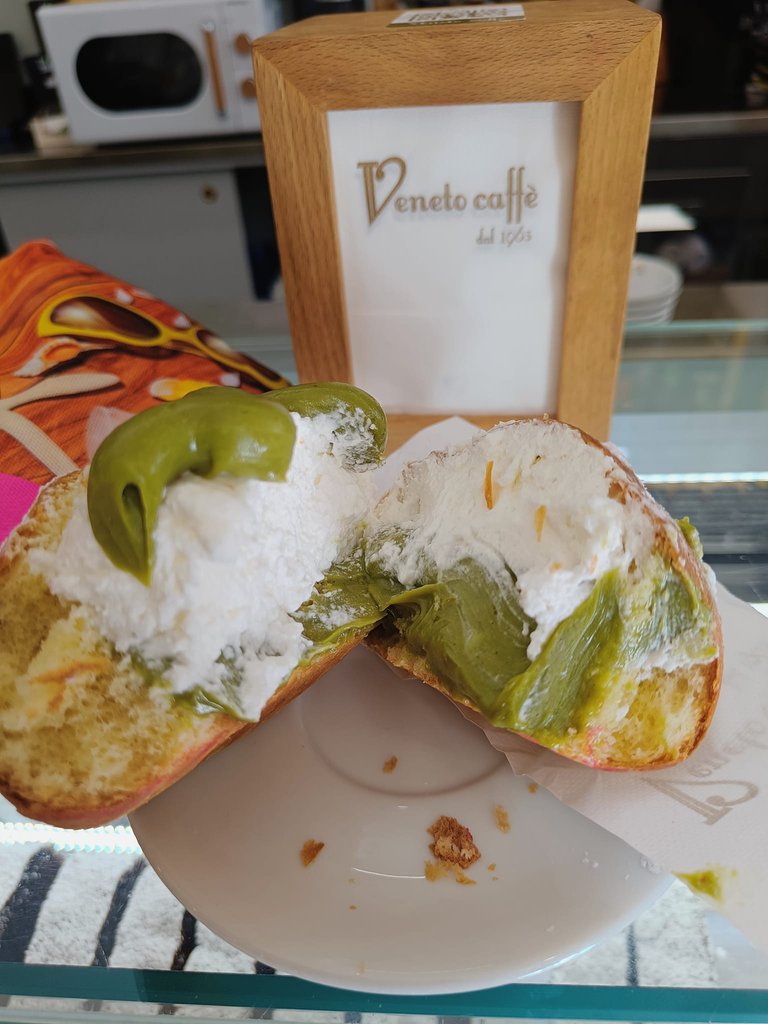 ---
Thank you for reading the post up to this point, thank you for the support you give me, in each post, it gives me so much pleasure to tell you about the experiences I had on holiday and to show you my country.
I look forward to seeing you in the next post, Bye everyone!