Earlier this year, one year into our marriage, we wanted to celebrate our first anniversary. But, due to the Covid19 pandemic, our places to go are limited. So my wife and I decided to have this long ride to celebrate it. We took the long ride from my parent's place going to our place using the long way in which we use Cebu's cross-country road. It was our first time to let Lyka, our new scooter Kymco Like150i, run for long travel within the mountainous road of Cebu, Manipis Road goes to Trans Central Highway, a famous route for most riders and cyclists.
---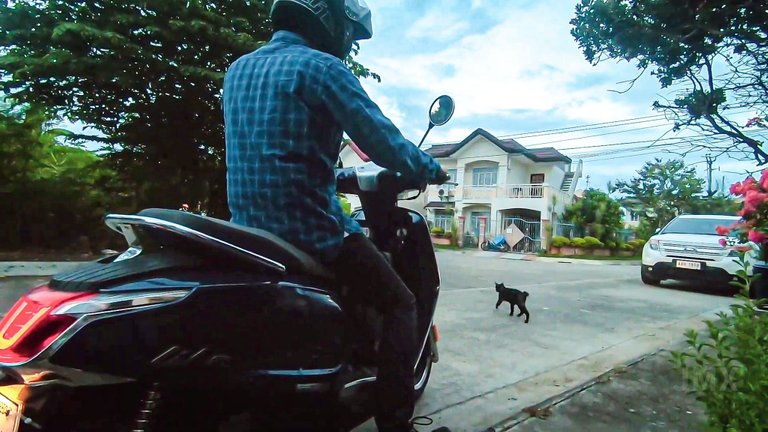 Getting ready with Lyka
---
Early morning, around five in the morning, we woke up and got ready. We decided to leave early to enjoy the morning breeze at the mountain. So by 6 am, we departed from my parent's house. It was a cold season and the sky was very clear, so it was perfect for the trip. Nearby, Lyka was filled with gas, to sustain for the long trip ahead, as we would not be able to find any gas stations along the way. We did use a strap for our backpack and placed it in the leg area of the scooter because the utility box was already full. We were on Christmas break at that time, so we brought around a week of clothing there.
---
Talisay City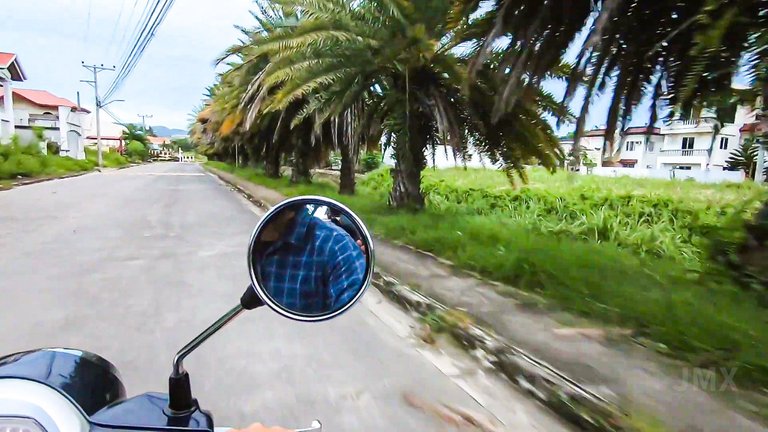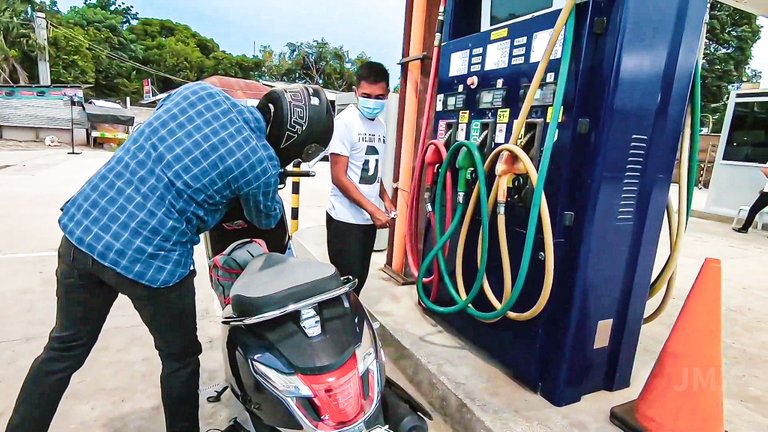 ---
As we turned to go to Manipis road, there were lots of cyclists along the way. This road has one of the best views of the mountains in Cebu where the air is cool, so many cyclists go there to experience the cool breeze of the mountains. For the riders and motorists, we also found some of them along the way. There were also food stands along the side of the road, so whenever motorists go hungry, they just stop and eat. On our part, we just chose to continue with the ride. Some parts of the road have a cliff, and occasionally, during heavy rains, it gets eroded resulting in landslides. That's why checking the weather before going through this road is really important.
---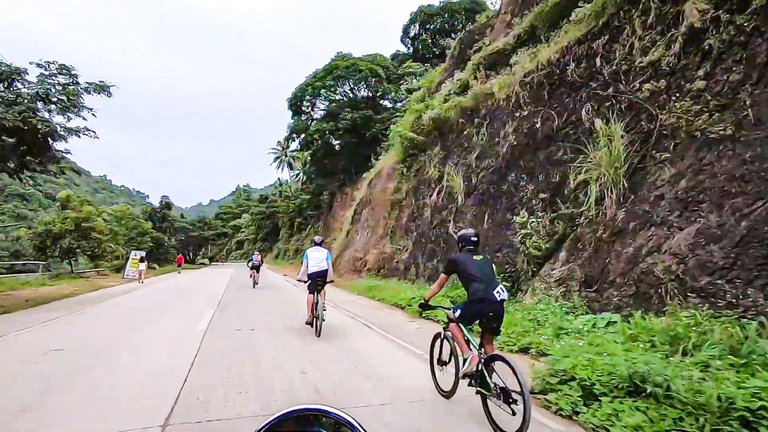 Manipis Road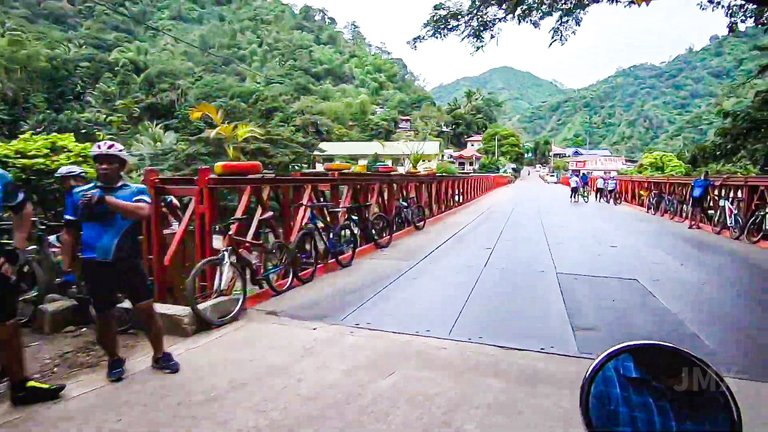 Manipis Bridge
---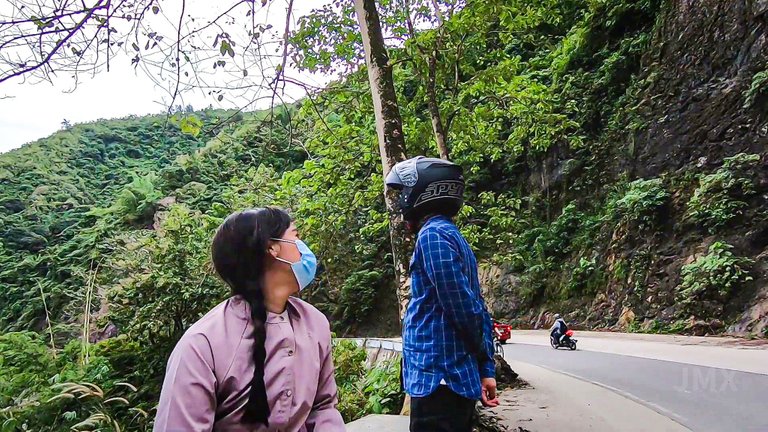 1st stopover at Manipis Road
When we went uphill, we found a spot to stop by because the view was amazing. So we pull over Lyka and stayed for a couple of minutes. There were no other people in the area, except for the passing motorists. Since it was the first time for my wife to be there, I allowed her to enjoy the scenery. The fog was so visible in the area and the green scenery was just captivating. After taking a few photos, we decided to continue.
The next stopover was at the "man-made" forest located in Camp 7, Minglanilla. This is an area where a tree-planting project by the local government is doing. We noticed that there were few or almost no wildlife in the area since the trees they planted were not endemic. It was very silent. Usually, there are birds when there are trees, but in the man-made forest, there were none. Seems like the birds do not like hanging out, or setting their nests, in Mahogany Trees.
---
2nd stopover at Camp 7, Minglanilla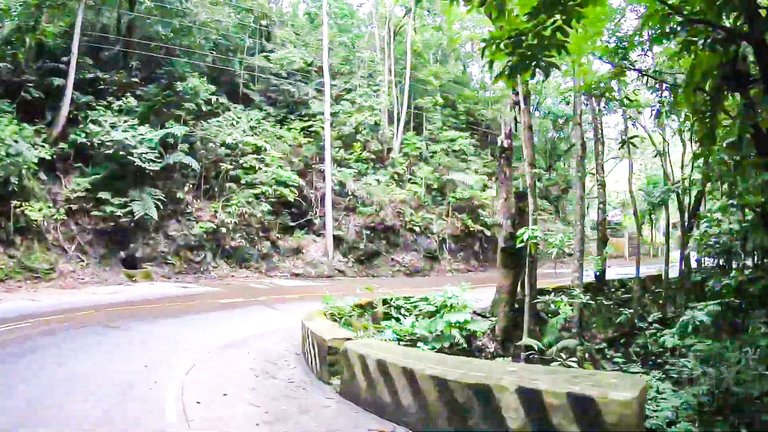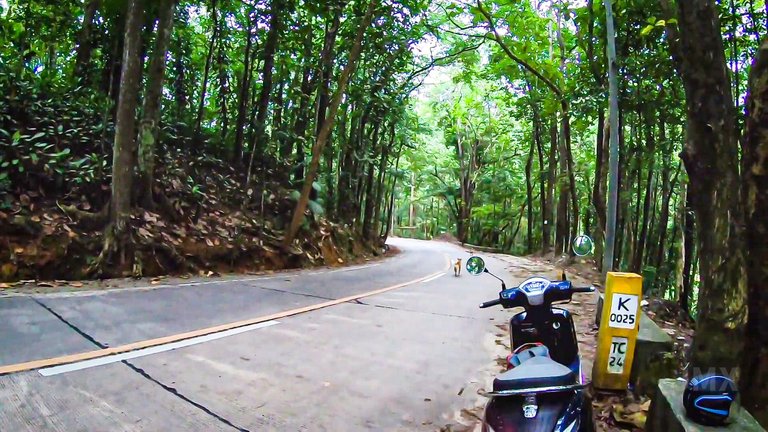 ---
A few kilometers from our previous stop, we pulled over and decided to take a longer rest, about 10 minutes. It was about 7 am. The road was wider and it was a good spot to let our drone do its thing. So while enjoying the moment, we're also able to capture some aerial footage. Since it was gloomy weather, and the air was cool, so we really enjoyed our quick rest while seeing the motorists that pass by.
---
3rd stopover at Manipis Road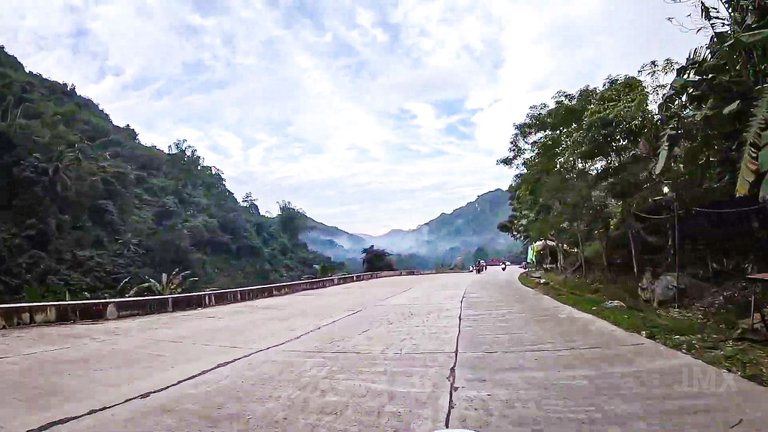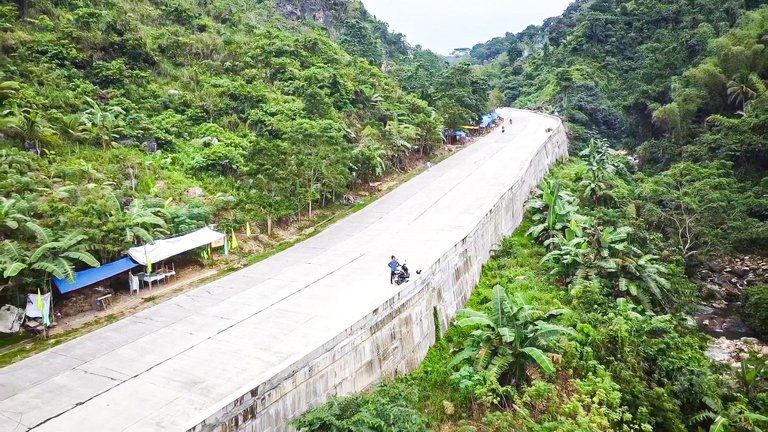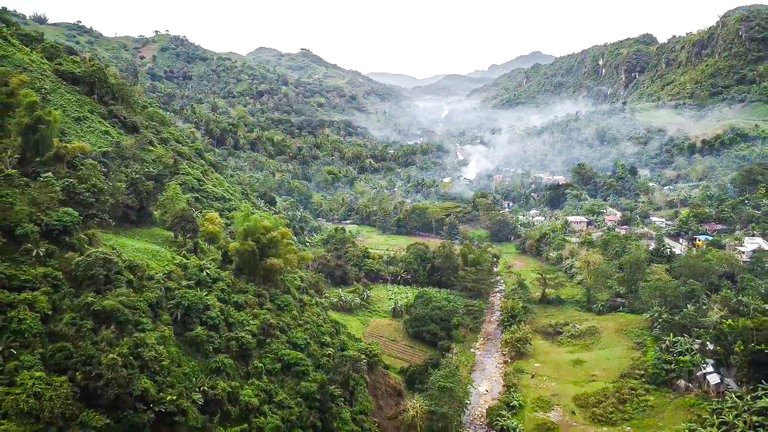 ---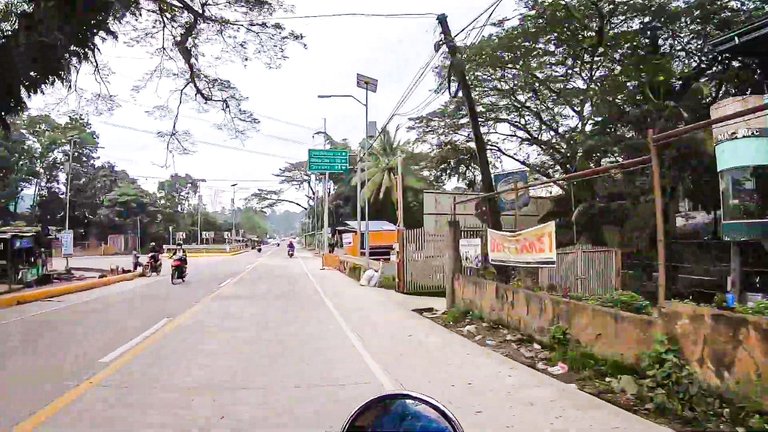 Intersection going to the city of Toledo, Naga, and Cebu
On that West Side of Cebu, around 7:30 in the morning, we then passed by the fork towards Naga City and in Toledo City. Lyka was still doing ok with the constant speed of 60-70kph. The traffic was okay, no congestion on the road. We were tempted to stop, but we did not. Instead, we headed straight to the town of Balamban where there is a road heading to another cross-country pass towards the city of Cebu is located, the Trans-Central Highway.
---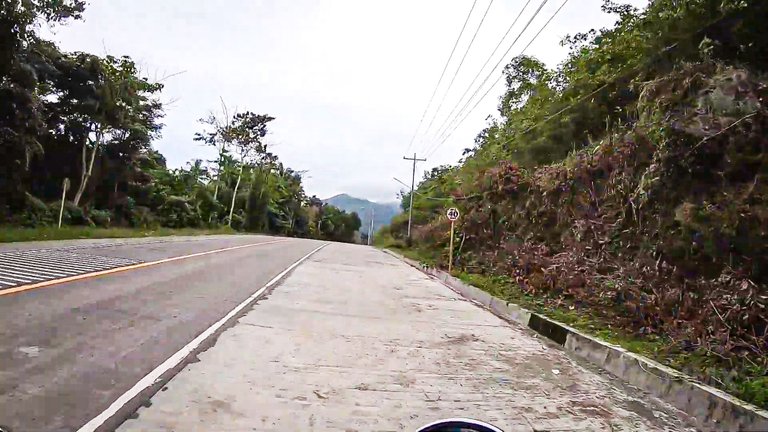 Trans Central Highway
---
At around quarter to eight, we arrived at the mouth of TCH. We were greeted with a cool mountain breeze with occasional fogs along the way. There were fruits and vegetable stalls along the road which sells quite cheap compared to the markets in Cebu. There were also flower farms in the area. During this time, Lyka was doing great! There were no issues so far.
---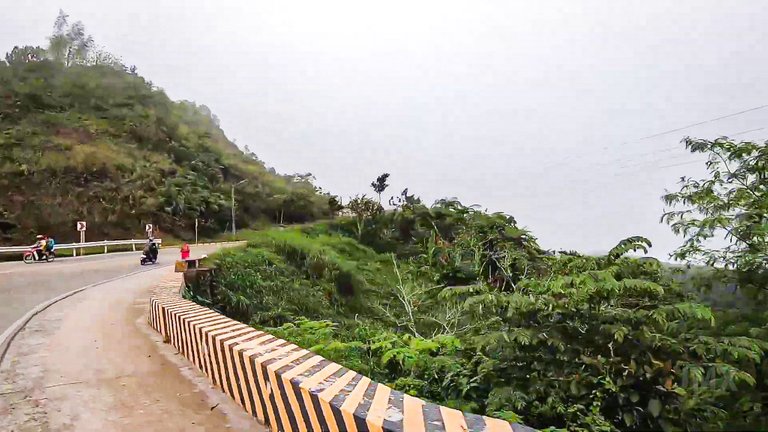 Trans Central Highway
---
Then, we decided to have our 4th stopover. It was almost nine in the morning. In this area, there were other motorists also since the scenery was really eye-catching because it has a nice view of the mountains. The fogs were visible that made the place cooler. Because of that, we did not feel that it was almost nine in the morning and we were on that mountain. Can you just imagine how's my wife enjoyed her time in this area? On the other side, I am, too. I was just grateful that the weather was really good. We did stay for a couple of minutes and went on.
---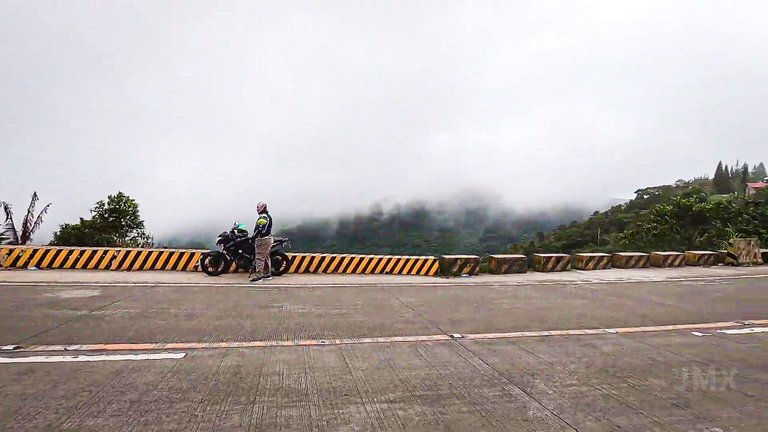 4th stopover at Trans Central Highway
---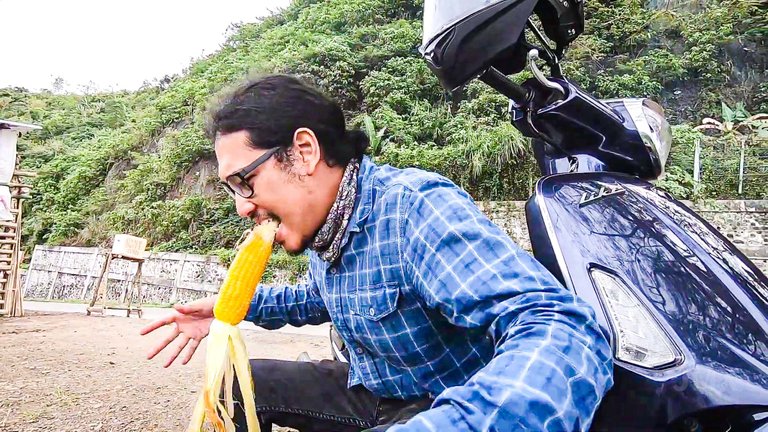 5th stopover at Trans Central Highway
Along the side of the road, unexpectedly, we saw signage, "Cooked Sweet Corn". Since it is one of our favorites, we did stop. Since we did not eat breakfast when we leave the house, it was perfect to feed our tummy. And, we just arrived on time because the corn was about to cook. So after waiting, while observing and enjoying the scenery, we had a quick snack. We haven't eaten anything since 5:00 am and it was past nine in the morning. That time, we took a long rest. We also enjoyed talking with store owners. Aside from the cooked sweet corn, they also sell fresh harvest of spices, vegetables, and fruits. Plus, they also sell different varieties of plants. A good thing that my wife did not buy a lot of them, we did not have enough storage for them. When our rest was over, we continued with our trip going to the city of Cebu.
---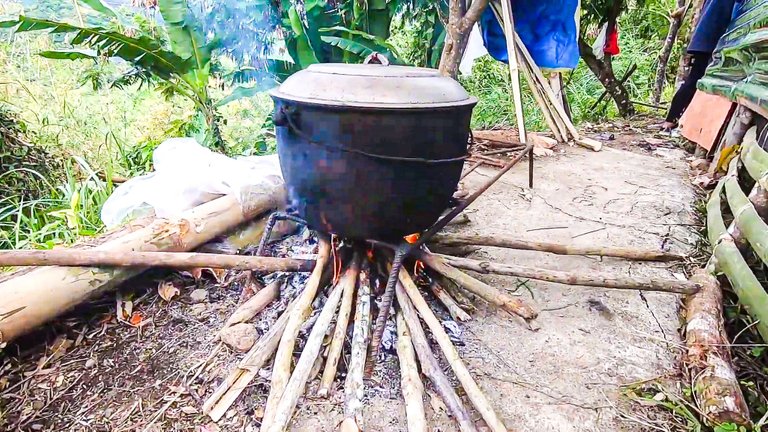 Pot with Sweet Corn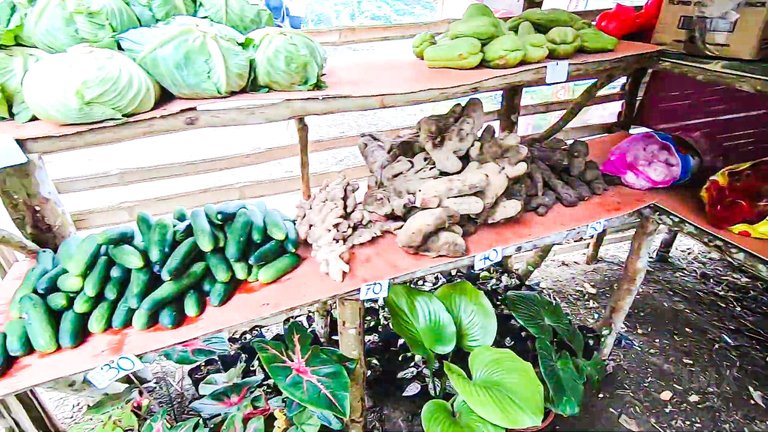 Fresh Harvest and Plants
---
So far with the trip, it runs smoothly. The weather was perfect, we did a lot of stopovers to enjoy different sceneries, and we did find one of our favorite foods along the way. Indeed, it was an unforgettable trip.
See you in my post where I will share with you where we had our lunch over a beautiful view of the city. Thanks for reading.
| CAMERA | EDITOR |
| --- | --- |
| GoPro7 | Lightroom |