My plans for Augustus to fulfill my dreams continue as I badly needed some unwinding recently. Even the calming ambiance in my favorite spot doesn't help as its silence is sometimes deafening and just adds some pessimistic thoughts in my head, especially since I learned that my visa will be extended again as my replacement can not arrive before the year ends. Along with the health issues I'm experiencing, these all piled up and woken up the sleeping monster in my head.
With that, I opted to pursue my 2nd travel goal as it might help me ease the loneliness and pain I'm feeling. To a dream place of all kids I went, to find some happiness and enjoy my holiday.
At Hong Kong Disneyland!!
It was August when I achieved my 1st travel goal, rode on the Ngong Ping 360 cable car and visited the Ngo Ping Village and Po Lin Monastery. It was my very first experience riding on a cable car and I found it fun and worth taking.
So last November 28, I woke up early to prepare for the one-day journey to the kingdom of the cutest creatures in the wonderful land of Disneyland. Before I began my journey, I first filled up my empty tummy with something hot, the mushroom congee at my favorite congee restaurant. Then set off for a ride.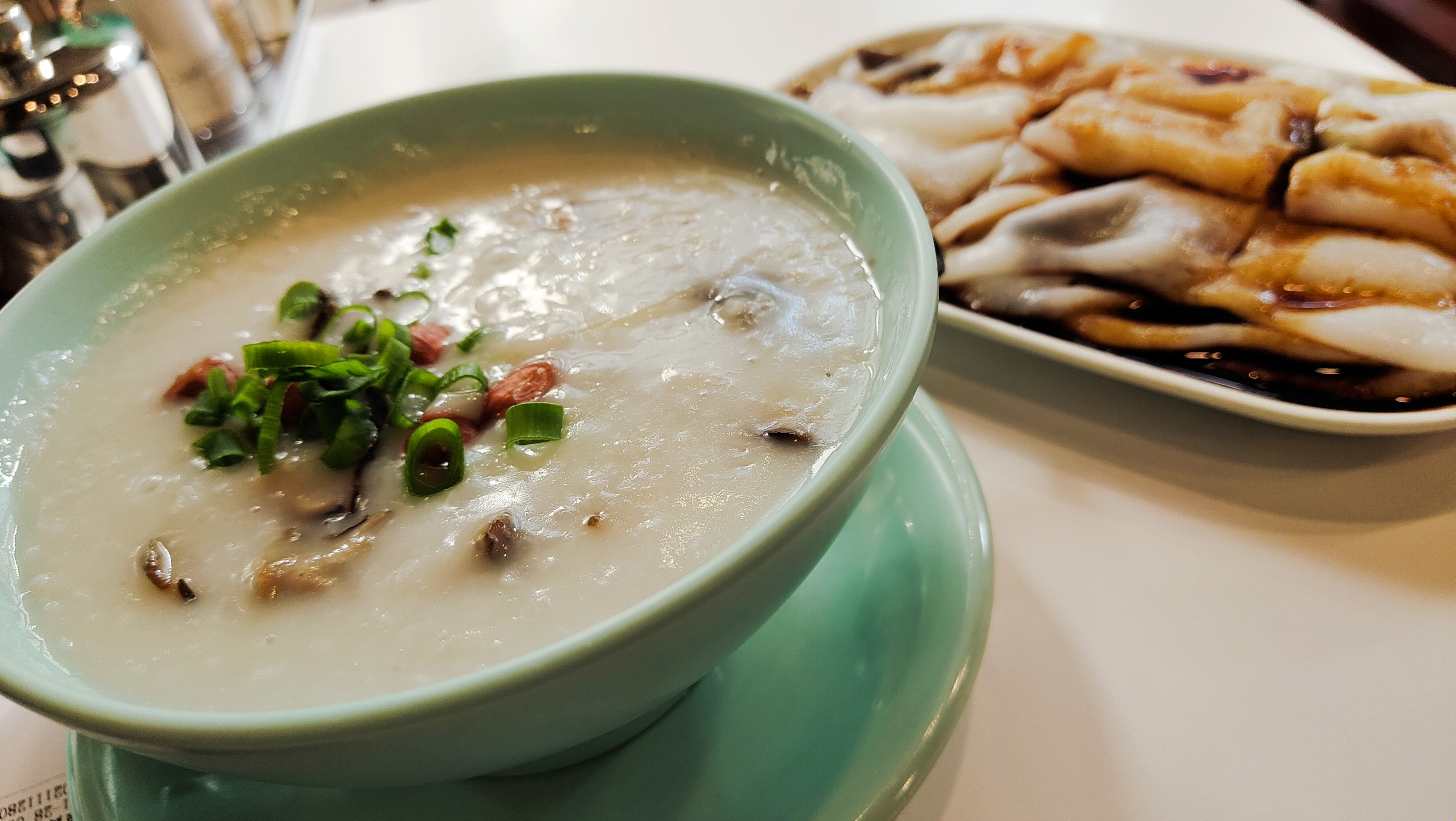 Let's go to Disneyland!!
The train going to Disneyland is so cute, isn't it?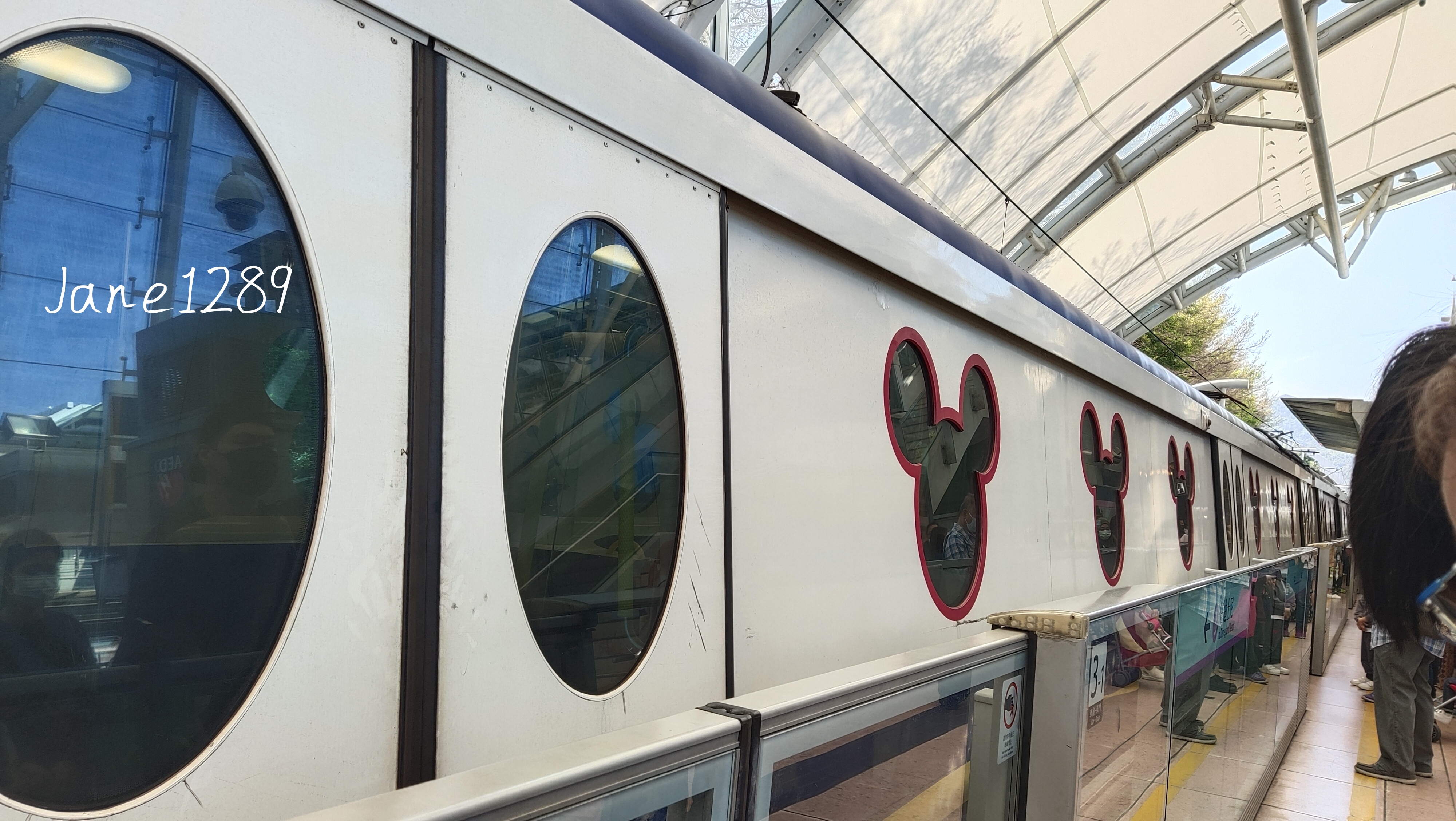 It was past 11 in the morning when I arrived at Disneyland. The visitors swarmed across outside and inside of it. I have no friends with me because it was an impromptu plan. Besides, my friends have already visited Disneyland and the other one will be next month.
So I went there by myself. Unexpectedly, I met a Filipina at the entranceway who was also having a lone journey. So we opted to stay together to take photos of each other.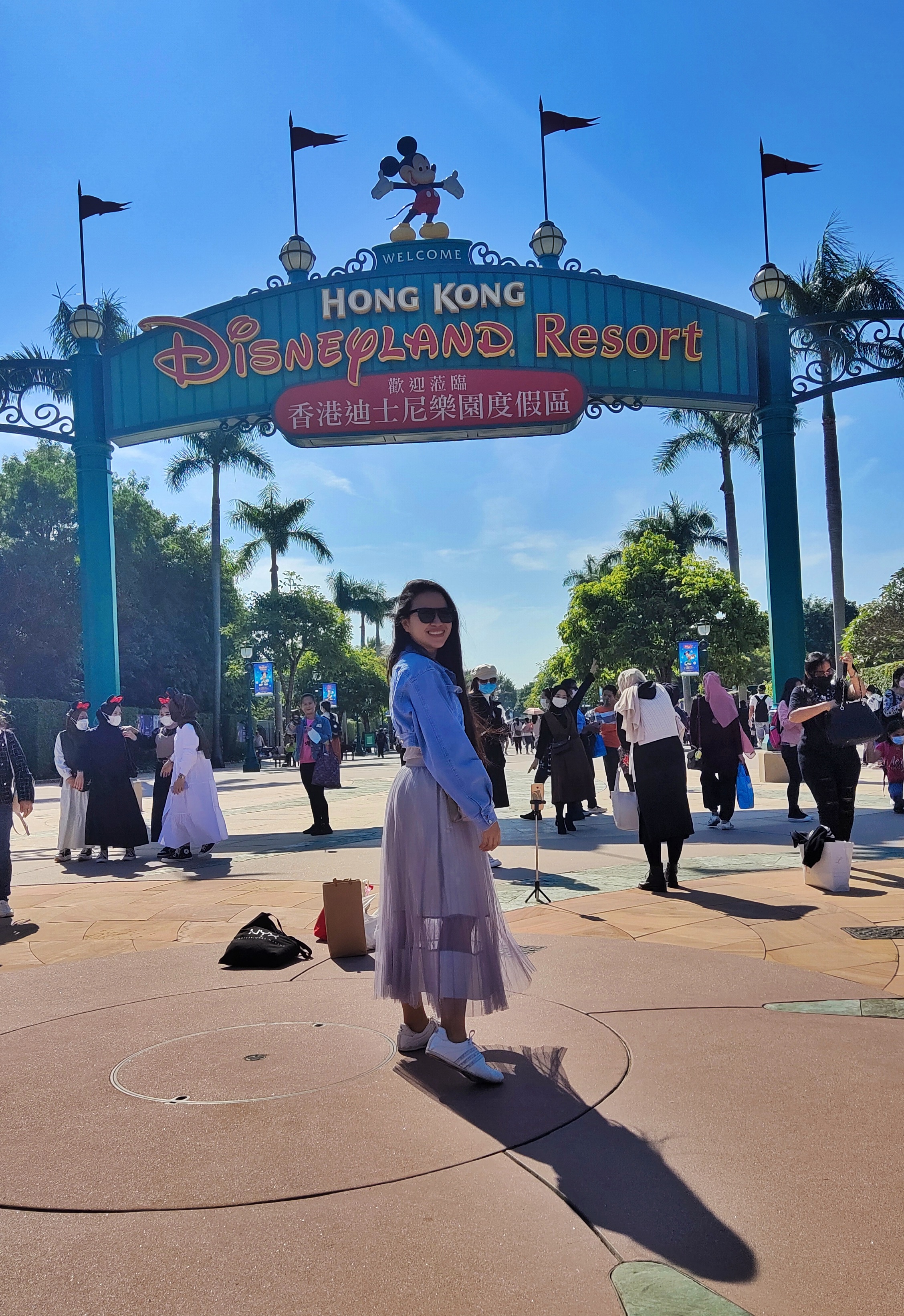 A pretty water fountain with Minnie Mouse is located at the entranceway.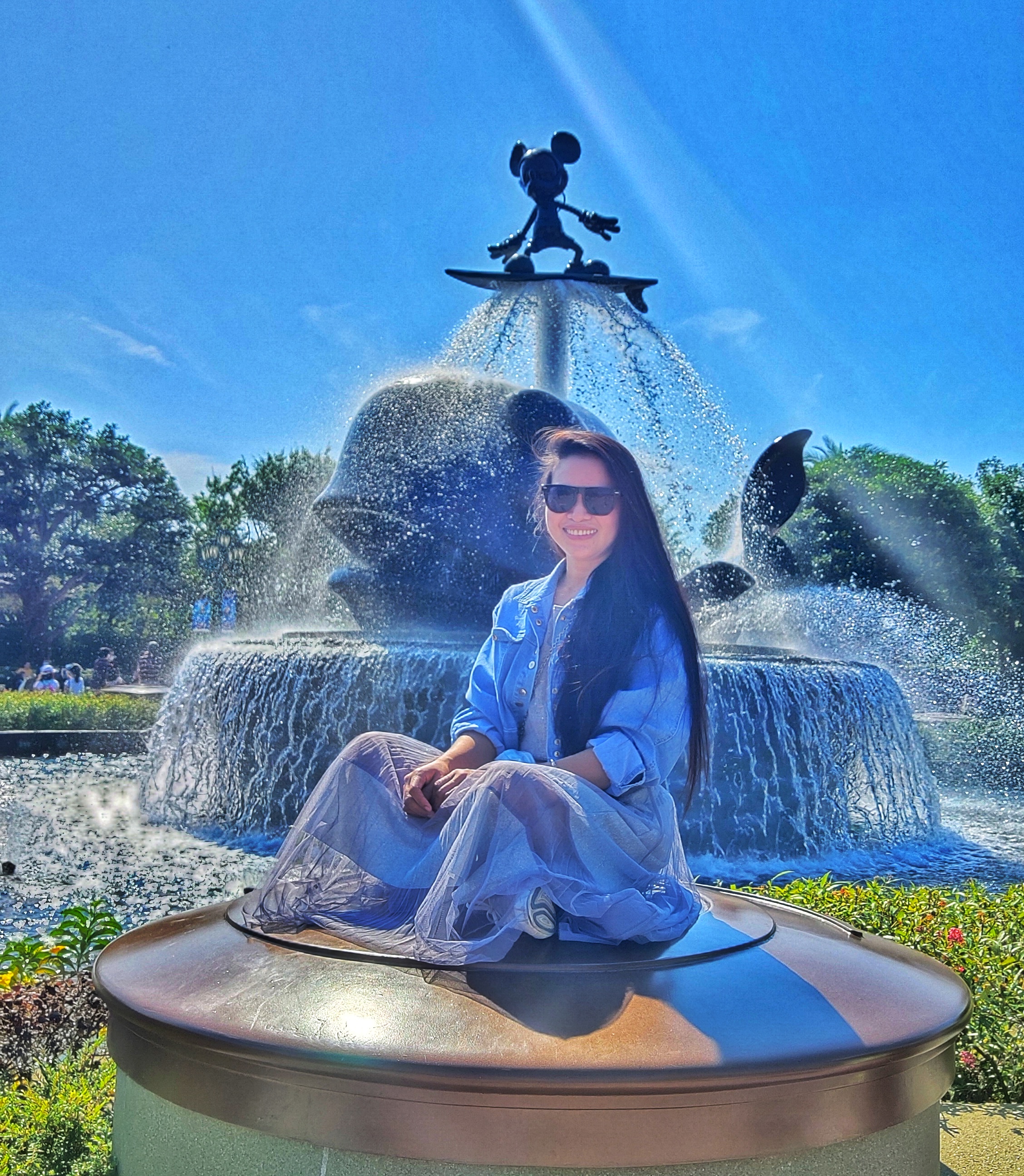 The queue from entering the kingdom's gate to buying the ticket was too long, and it took me almost an hour. Since the Filipina has already had a card, she headed inside first and made her own journey, and I was left at the quay alone again.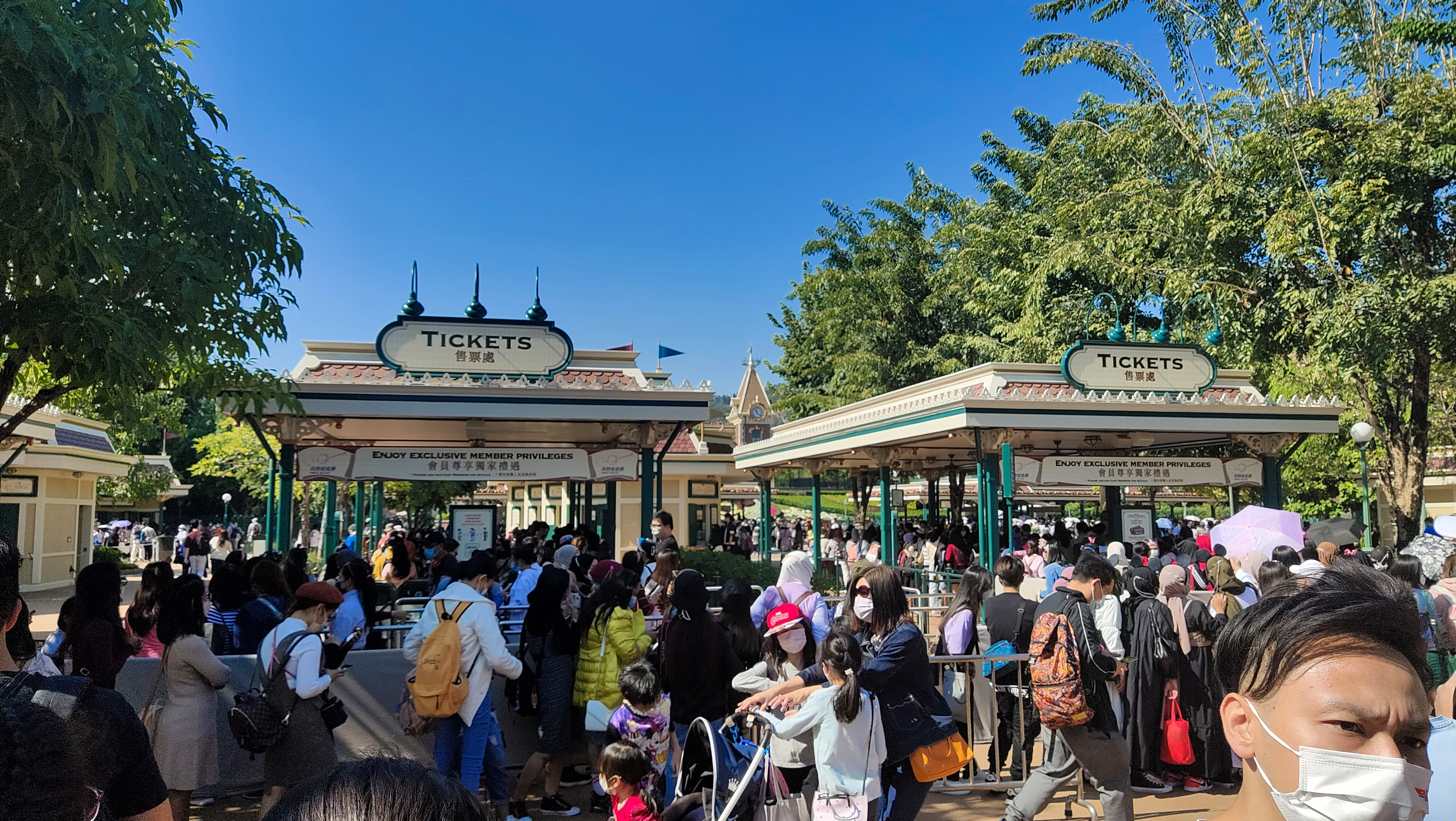 Fortunately, I met an Indonesian lining up alone behind me. I befriended her so we could accompany each other while roaming around the kingdom. Thus, having a photographer, lol. See? We can meet beautiful people on our journey.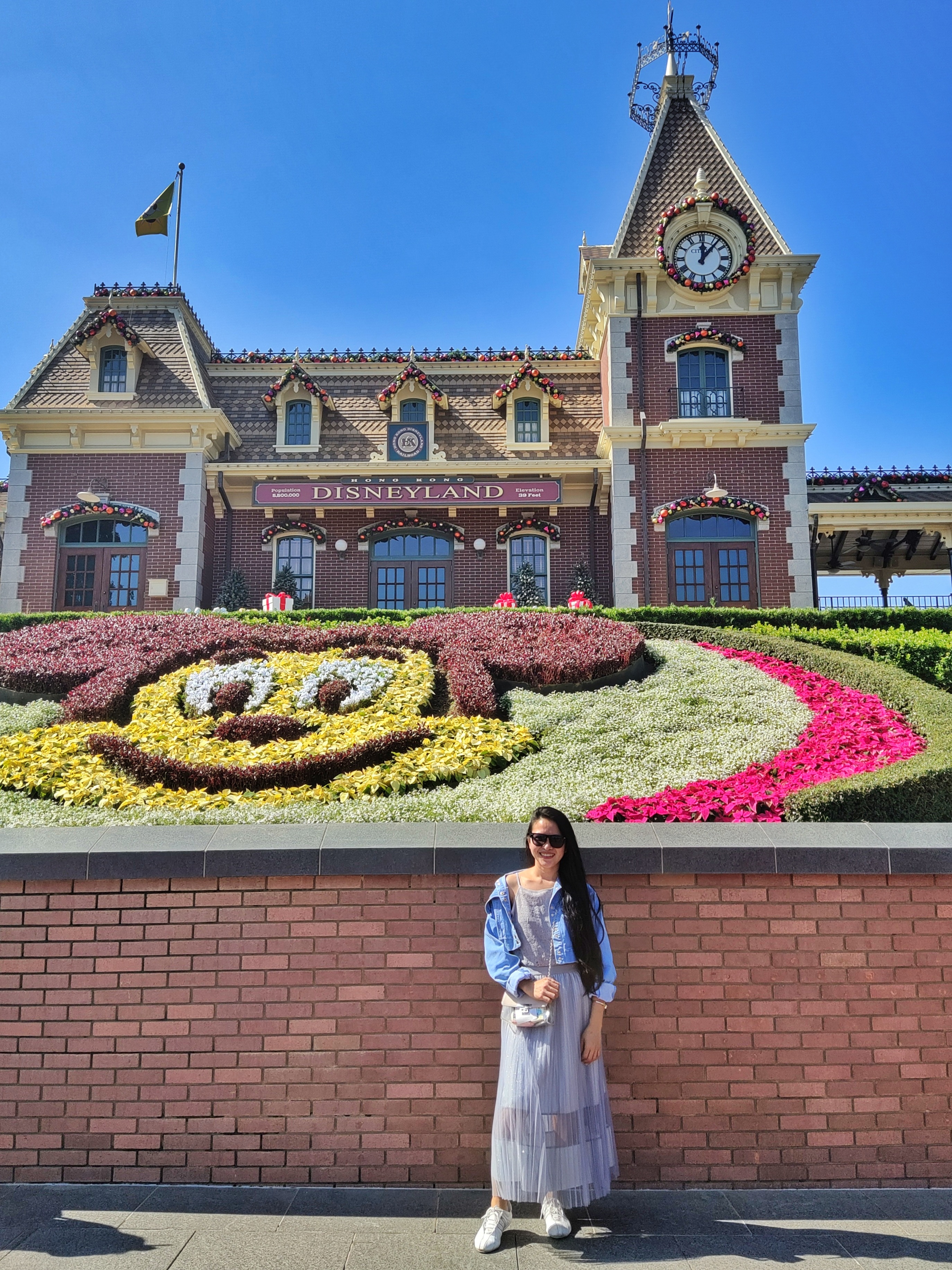 A blogger met a book writer
Surprisingly, the Indonesian named Nieda is a writer and she even wrote books. She asked me a favor to take photos holding her books, and she posted it on her FB account with the wrong spelling of my name, lol. I will be famous in Indonesia 🤣. (She wants her face not to be posted online. Unfortunately, I posted this with her name on noisecash 🙈. I just apologized to her as she saw my post.)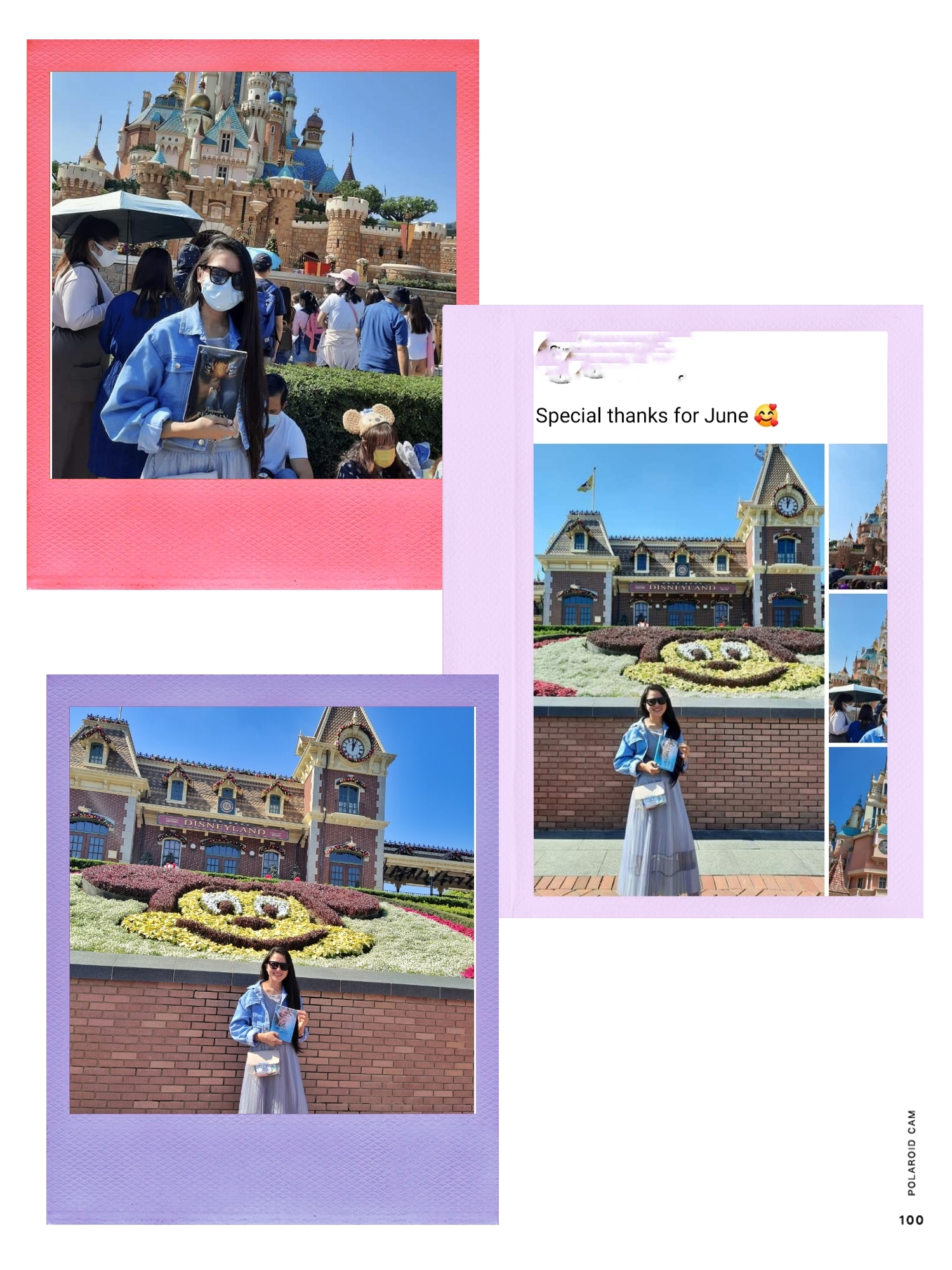 Zoom the photo to see her books
Christmas at Disneyland
A gigantic Christmas tree welcomes the visitors at the entrance to the main street. Its colors and decorations are beautiful to behold. The wonderland wasn't only transformed to the happiest place on earth, but also brings the early Merry Christmas vibes. And that makes it the first tourist attraction.
And all I think was, "let me be a kid, even just for a day 🥰." I was smiling ear to ear upon seeing the inside of Disneyland full of excitement.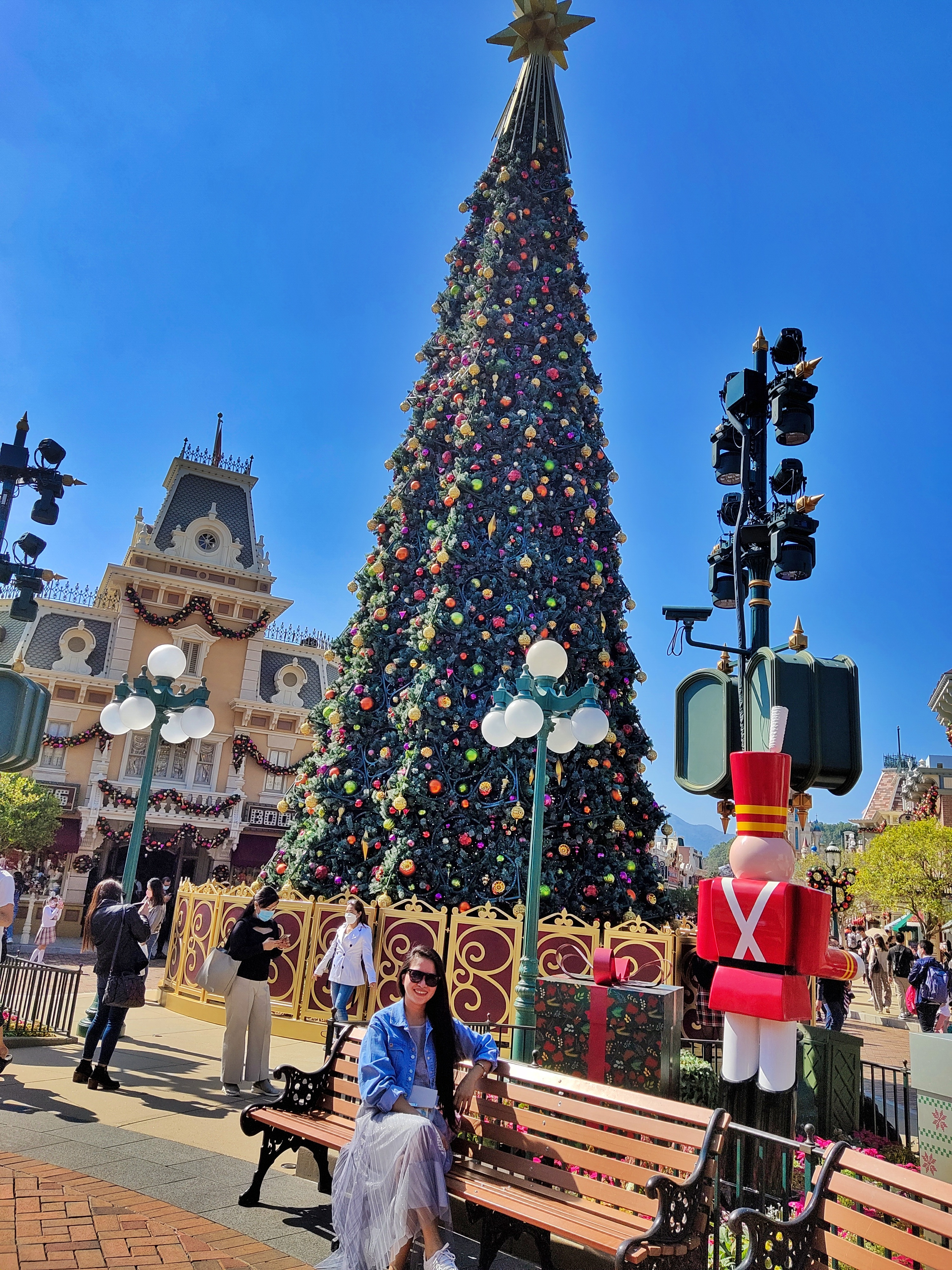 Just a few steps from it was a photo booth with Minnie Mouse. I was hoping to see the legendary Mickey Mouse, but he seemed too busy with his friends and wasn't around for photoshoots with his partner Minnie. Unfortunately, the moment we got there was too late as they were already closing the booth so Minnie could prepare for the stage show. Luckily, before she left the spot, I was able to capture her super cute poses.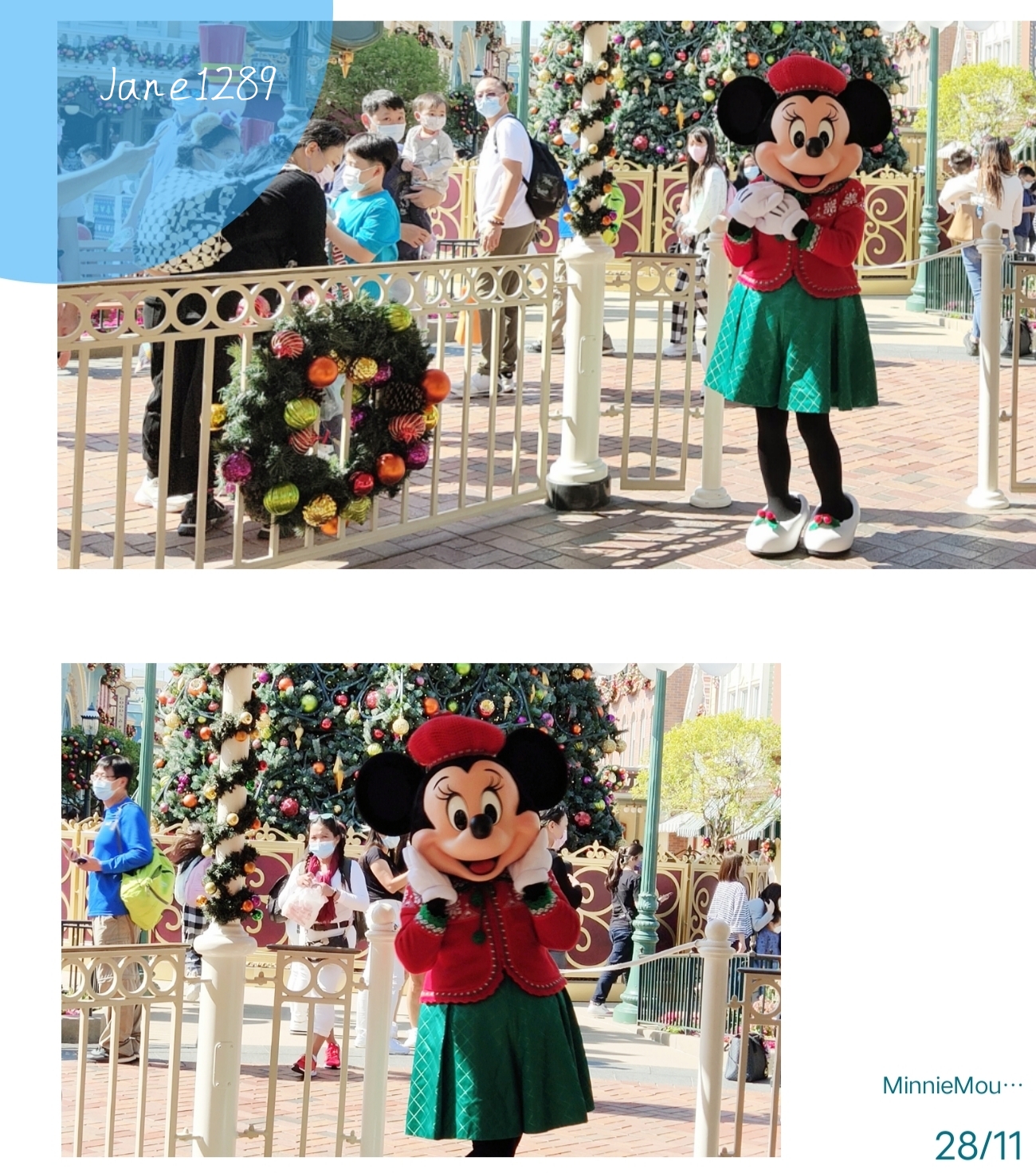 Main Street Disneyland
Before you see the main attractions of Disneyland, you will pass through the main street which is inspired by the Main Street U.S.A. There are different shops such as Victorian Collection, Center Street Boutique, Main Street Mercantile, Gold Smith, etcetera, as well as classical English bakeries, souvenir shops like Goods and Fine Gifts, Main Street Cinema, and more. The architectural designs have some European touch, perhaps influenced by European immigrants.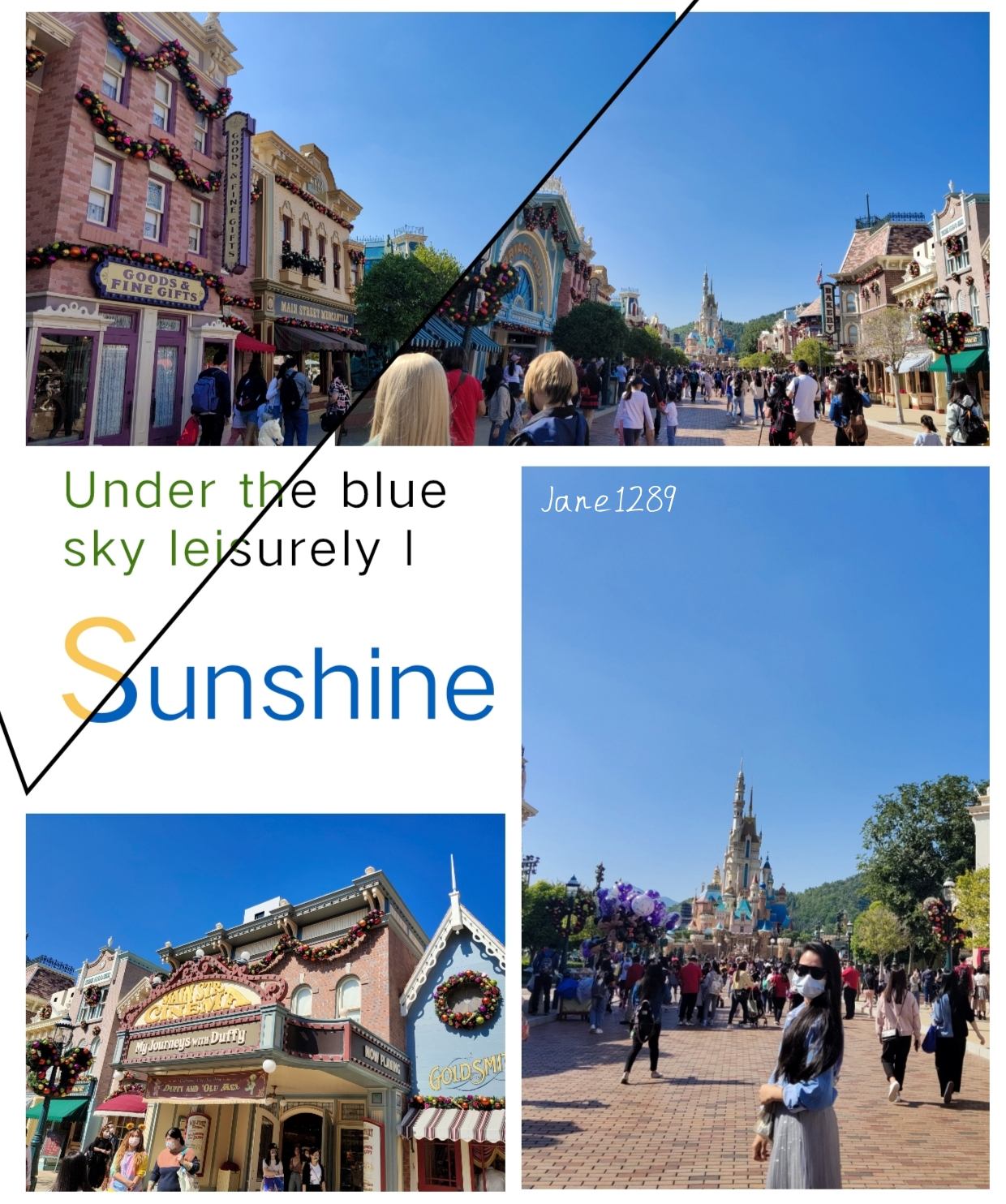 At the end of the main street are the statues of Mickey and Minnie Mouse wearing Christmas costumes. Visitors were lining up to take a closer photoshoot with them. But we opted to go to the castle behind it to watch the upcoming show.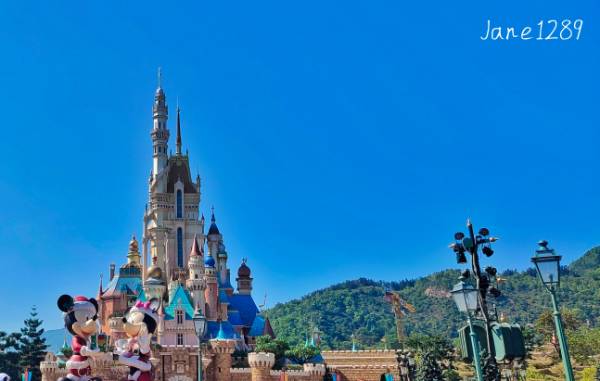 Mickey and Friends Christmas Show in front of the Castle of Magical Dreams
Before 12:30 pm, many visitors gathered in front of the Castle of Magical Dreams to watch Mickey and their friends' Christmas performances on stage. The castle was truly magical and I felt like I was in the world of princes and princesses. The front stage of the castle is where the variety of daytime and nighttime shows are held by our favorite Disney characters.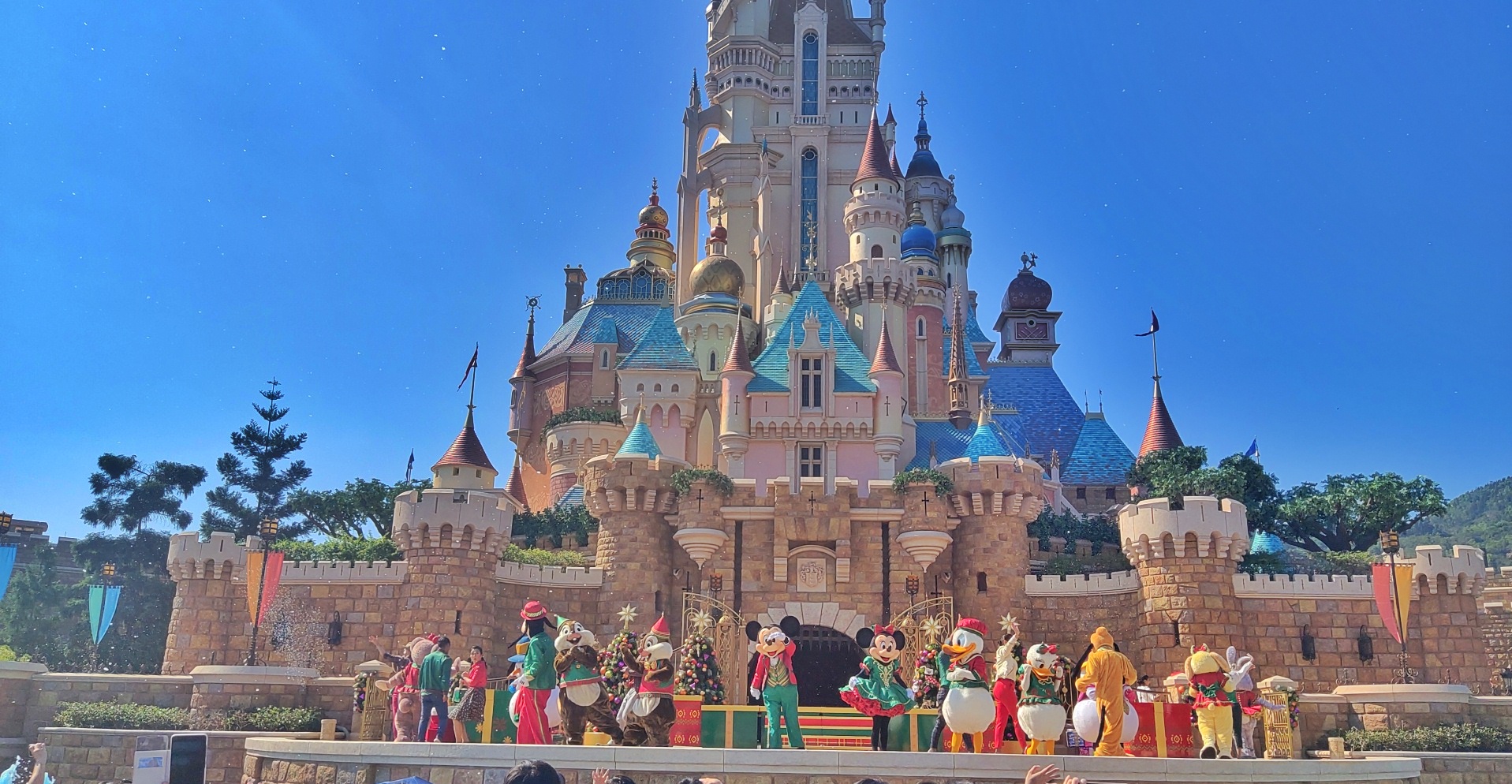 The stage was filled with joyful beats of Christmas songs and Disneyland characters were so lively while performing on stage that made the audience sing and dance along with the beat of the music. And I was waving my hands to Mickey and friends like a kid 🤣.
Here's a closer look at the Castle of Magical Dreams. So pretty right?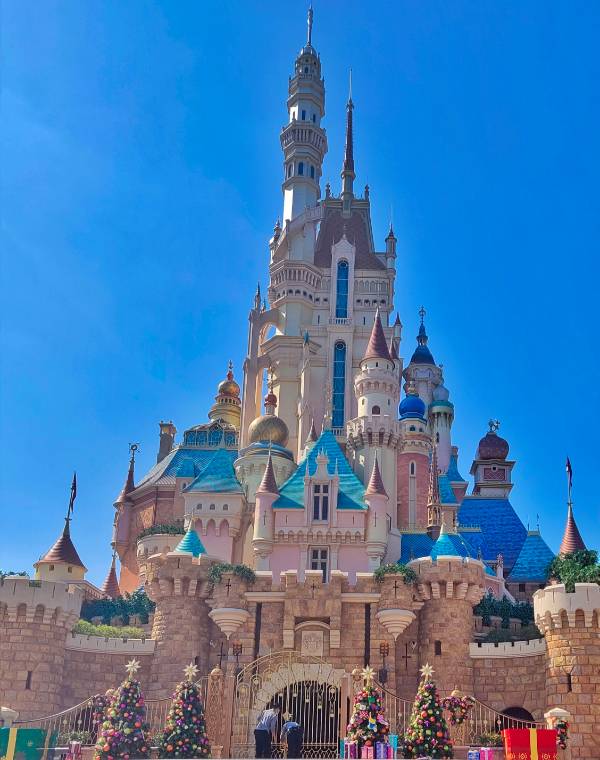 The show lasted for 30 minutes. We entered the castle's back to check what attractions lie behind it. And I was in awe when I saw the beauty and fun hidden behind the castle of magical dreams.
And my real journey started and things happened magically.
TO BE CONTINUED. 🙈
Sorry for cutting this guys. This will be long if I add all 😅.
Hope you like it. See you on the part 2.
Thanks for reading
©Jane1289 (All Rights Reserved 2021)