During my previous boat trip, I noticed a small pier and a temple by the Chao Phraya River not very far from Sathorn Bridge. I told myself to find out more about that place by the river one day. It took me several months to fulfill this promise to myself. I decided to walk along New road (also known as Charoenkrung road) which was the first road built according to European design and standard in Bangkok. It took me about twenty minutes' walk from Robinson mall near Sathorn Bridge. The small Buddhist temple with the small pier is Wat Muangkae.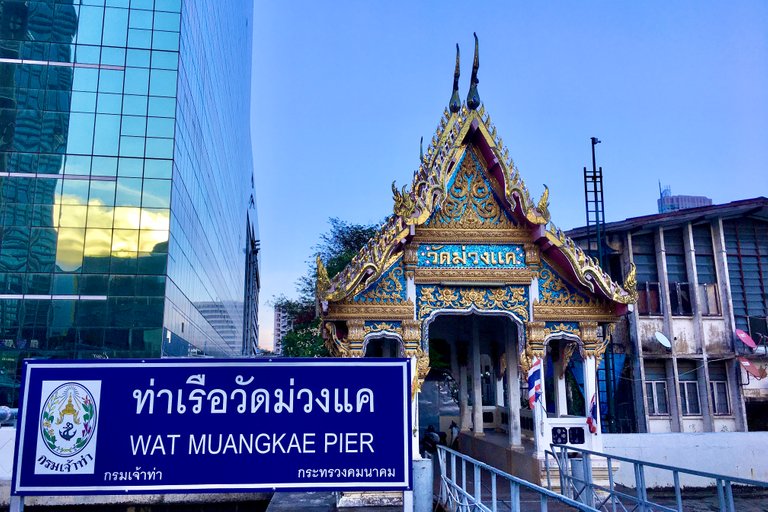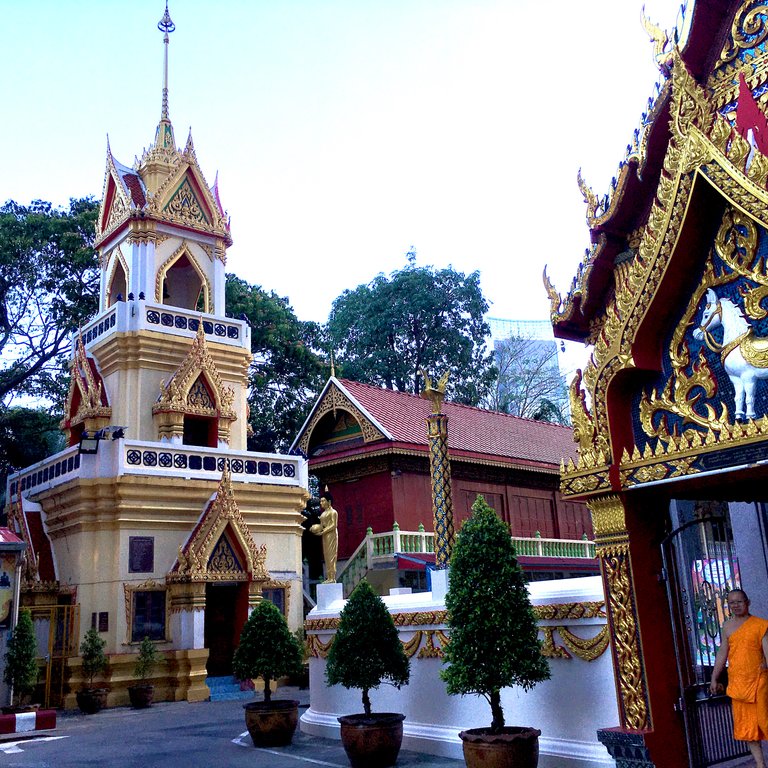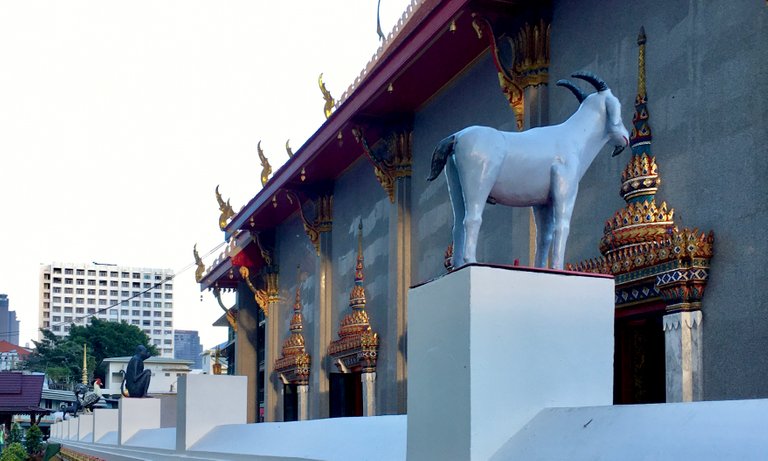 I was quite surprised to find out that this temple is over 253 years old, it was so old that there was no surviving record about those who built this temple. It has been established since the time of King Taksin of Thonburi period. In the past the main entrance to this temple was by the river as people's main transport was rowing boats. After the construction of New Road, a new entry road was built to access the new road. This temple follows the Mahayana Buddhist school of thoughts which reflects the long tradition of Mahayana Buddhism in Siam.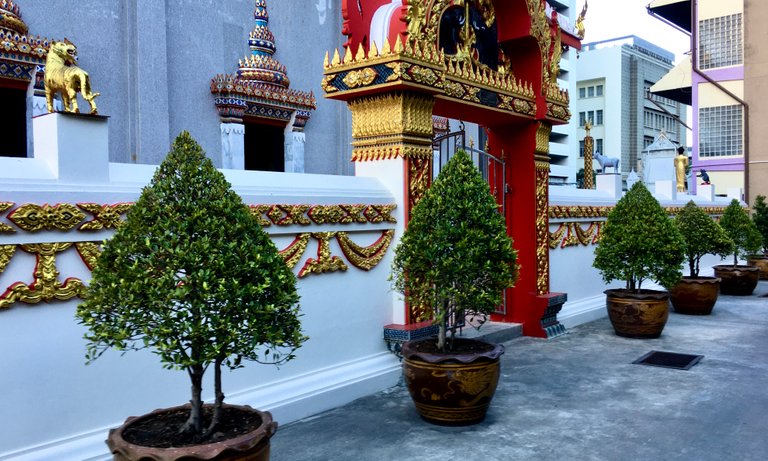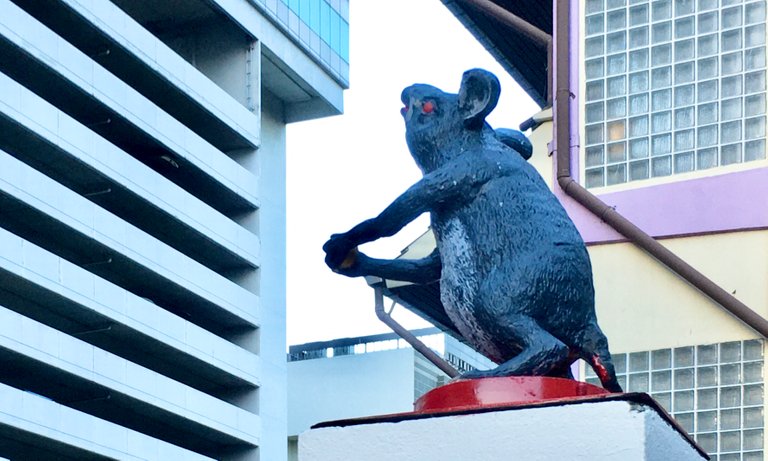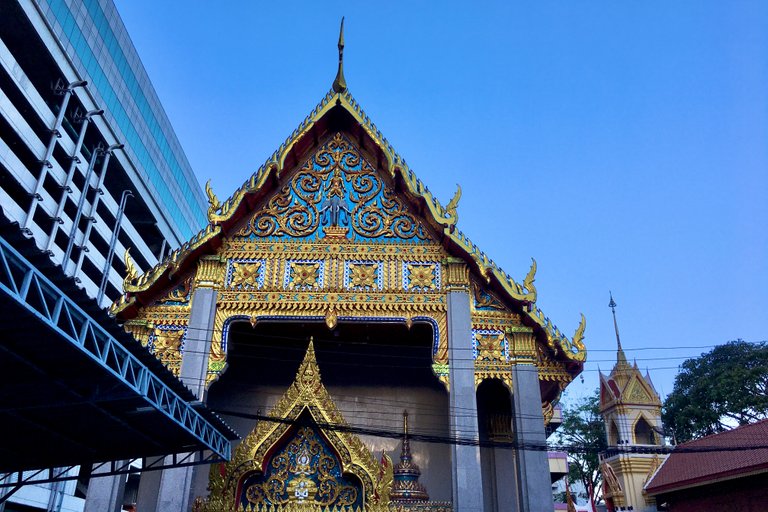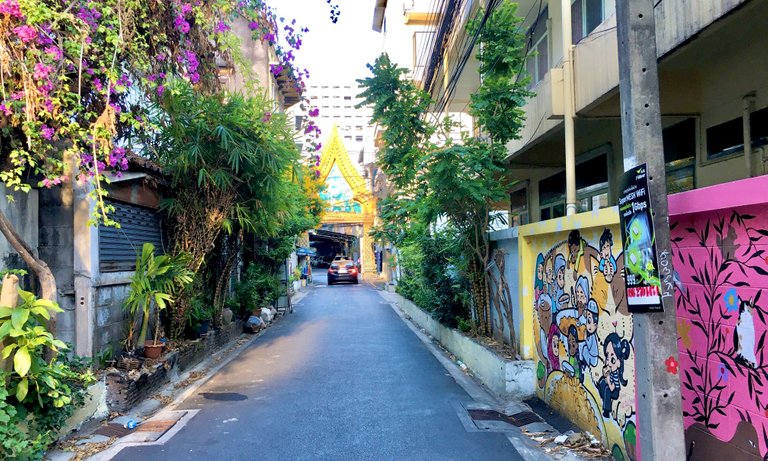 The present day Dhammayut Nikaya was the result of a big reformation or reorganisation of the governance of Buddhist monks during the reign of King Rama IV. As a result, there were Buddhist temples which decided not to join in the reformation as they preferred to follow the original form of Buddhism which belongs to the much older tradition. My friend who was an expert on Tibetan Buddhism told me that in the old days, there were temples with influence from Tibetan Buddhism in Siam. Tibetan Buddhism is very similar to Mahayana NiKaya. Several years ago, we even went on an expedition to locate an old ruin of a Tibetan temple somewhere outside Bangkok. A Tibetan Rinpoche who visited Thailand told my friend about the existence of such a temple. So, we had a whole day hunting for the old ruin. That was a memorable day as strange things did happen to us during the trip. Personally, I am more in tune with the Mahayana school of thought as we feel freer in our way of going through the process of working towards enlightenment. The other school is much stricter and full of rules or lots of discipline. (Sorry for a long digression as I was quite excited by how old this temple could have been). However, all traces of the original temple had been replaced by new buildings, though the vibration there is incredibly peaceful and calm.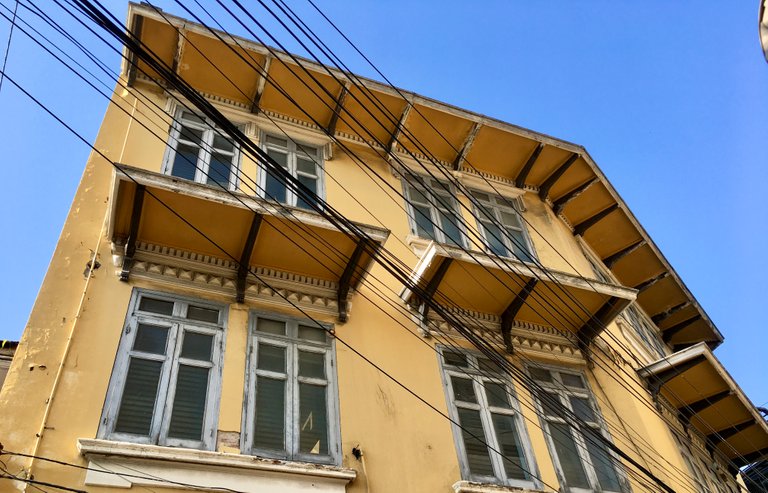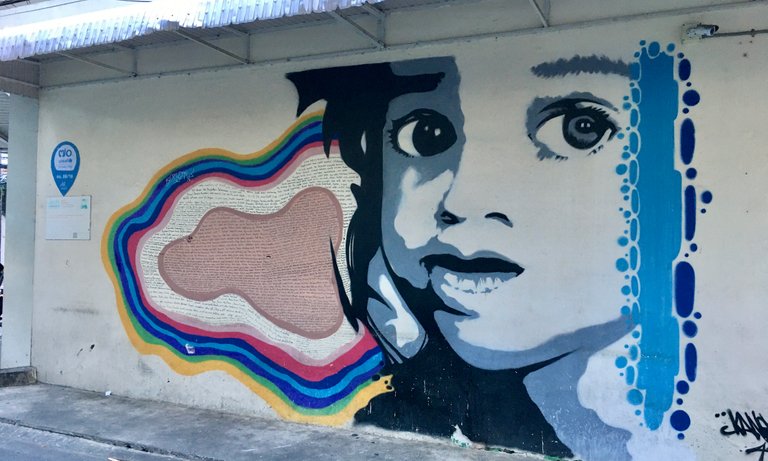 The small alley leading to the temple really took me by surprised. There was so much to observe in this narrow alley. There were some old shop-houses built during the reign of King Rama V and an old teak wood house of over a hundred years' old. This old house has been nicely renovated and there is a charming coffee shop in the garden. The atmosphere in this alley is completely different from the main road which is often full of traffic and noises. I also discovered a very old restaurant with lots of interesting antiques (I would be presenting this charming place in another post). There's also a children's library next to the green wooden house.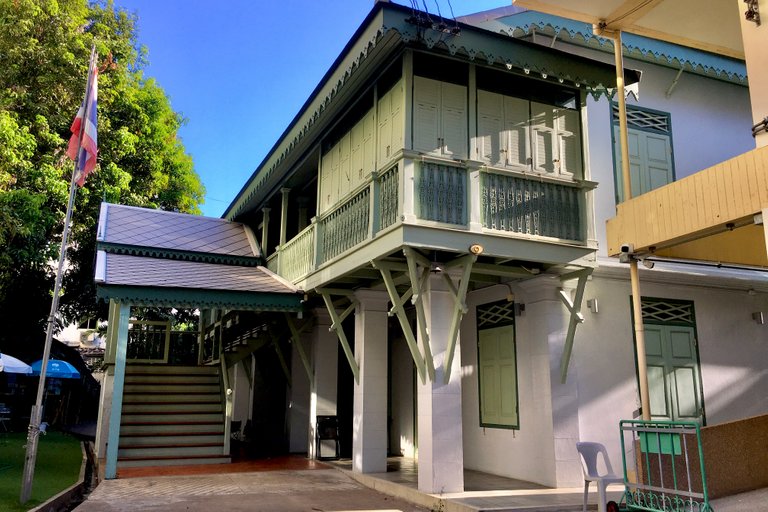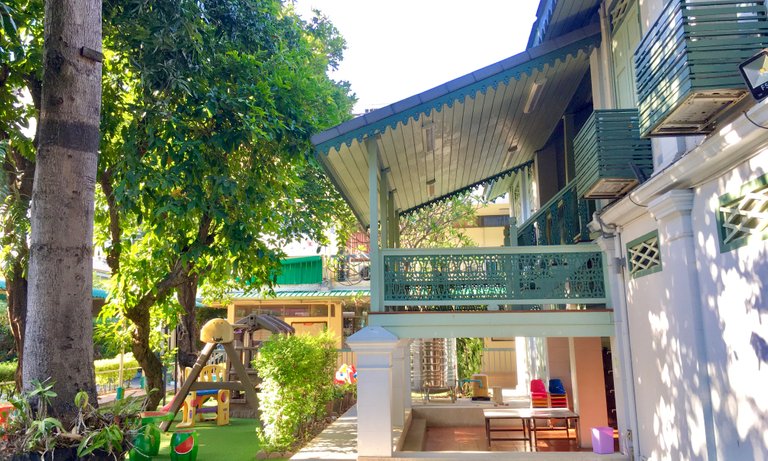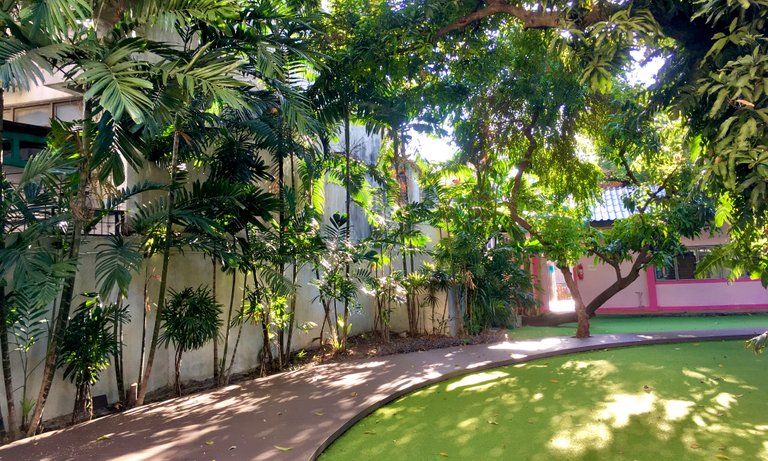 A local school sits next to Wat Muangkae, that's probably why the graffiti on the walls in this alley are very cute and cartoon-like drawings by children.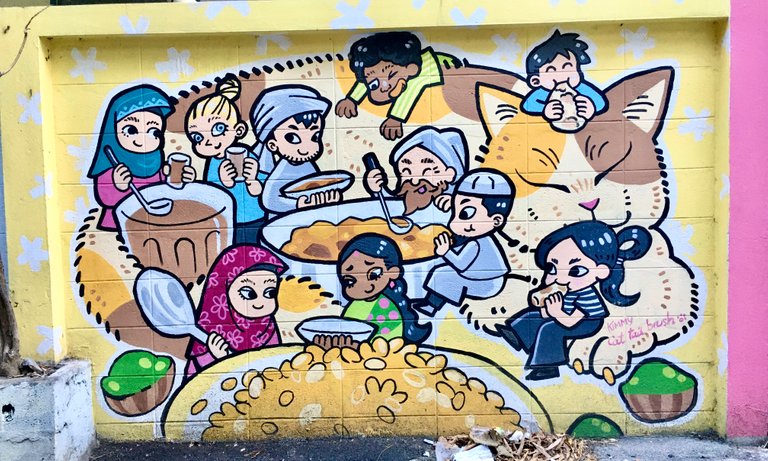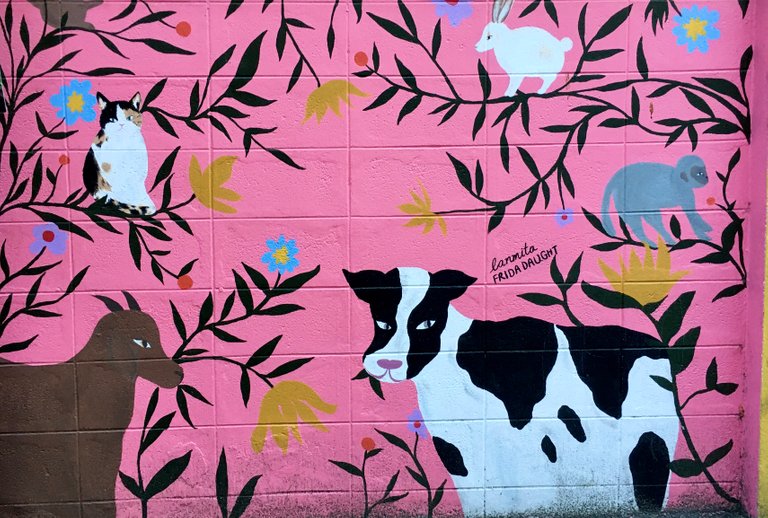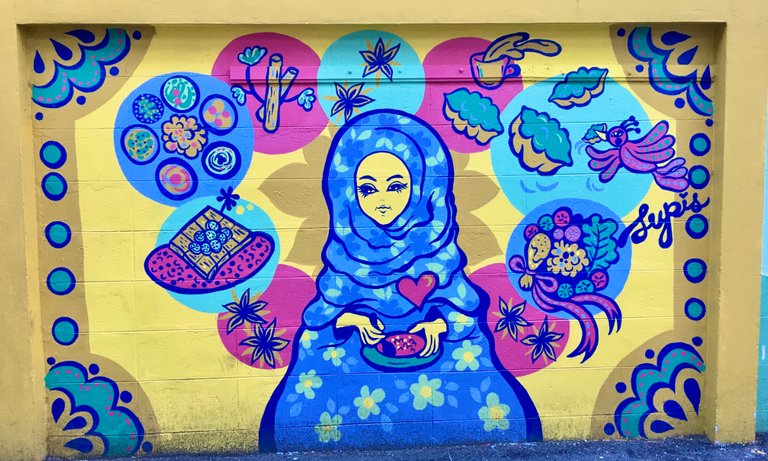 It seems that a closely knitted community had been established along the river and around this small temples for a long time. There is also a mosque at the end of a narrow alley at the end of the road. So, Buddhists and Muslims have been close neighbours since their ancestors who moved to settled in this area by the river almost three hundred years ago.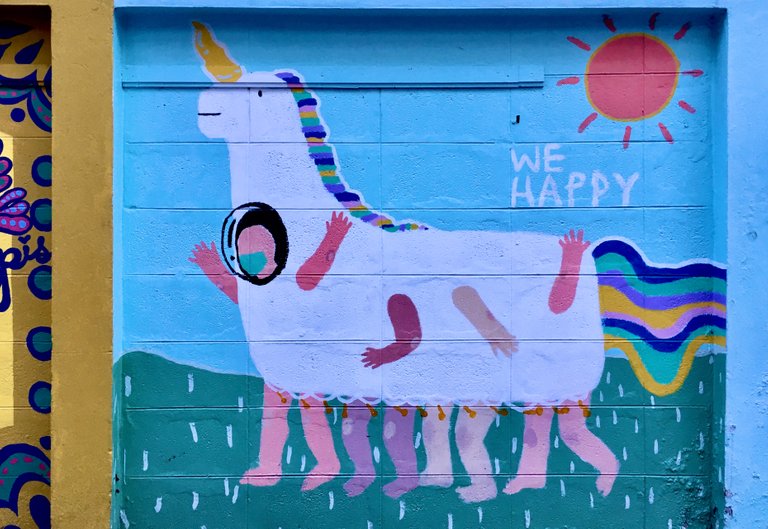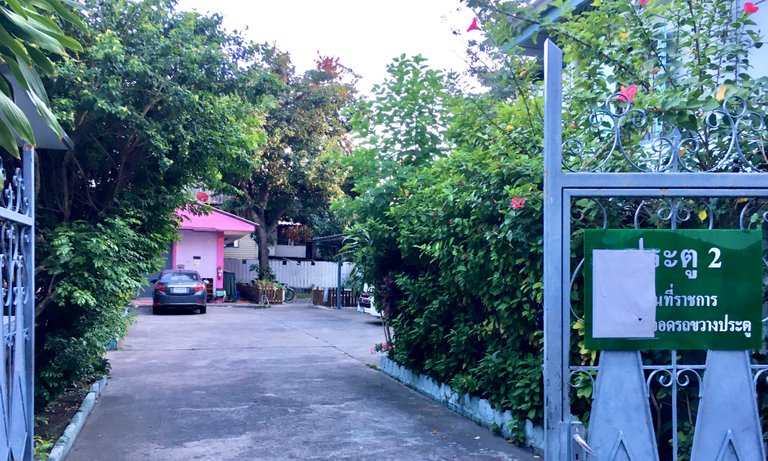 There must have been lots of stories and interesting history in this place. Unfortunately, I could not find any one I could talk to or ask some questions.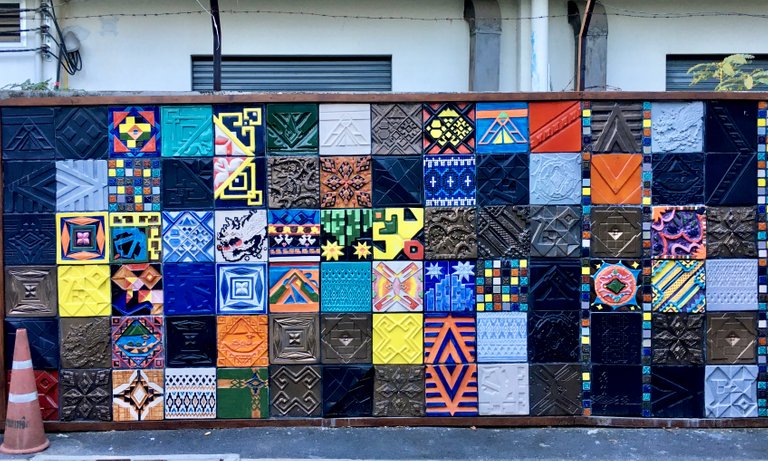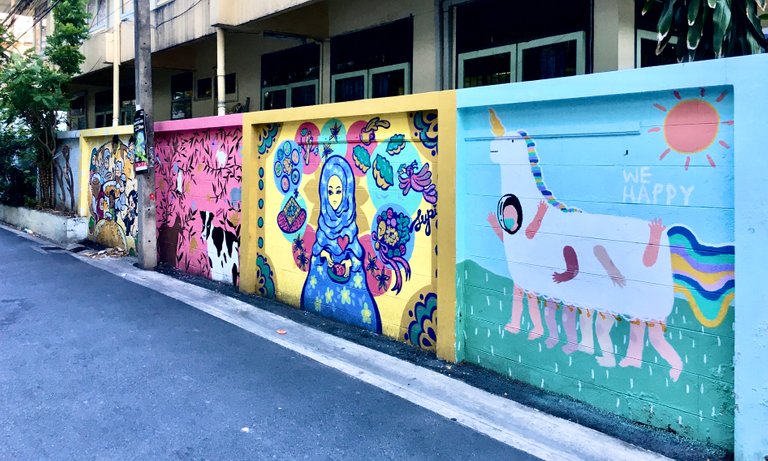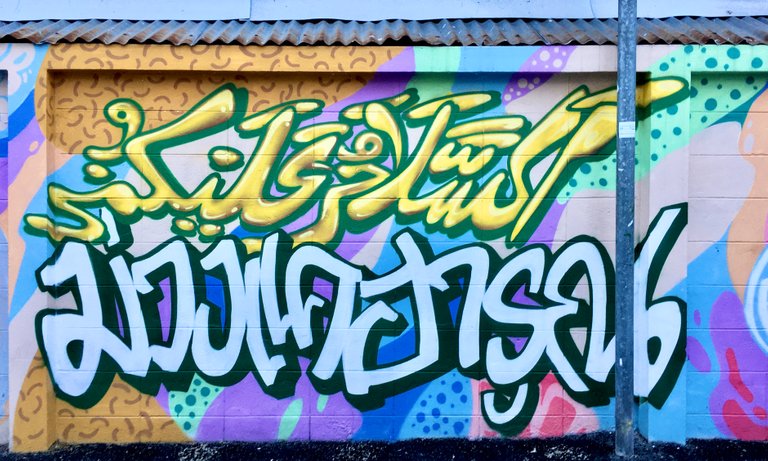 Local people are very easy going and friendly. A small wooden house has been lovingly maintained and repainted in light blue colour. I had a quick walk around the temple; the monks' evening chanting could be heard from the main hall. The wall of the temple was decorated by models of animals such as mouse, monkey, horse. It seemed these followed the Thai astrological symbols.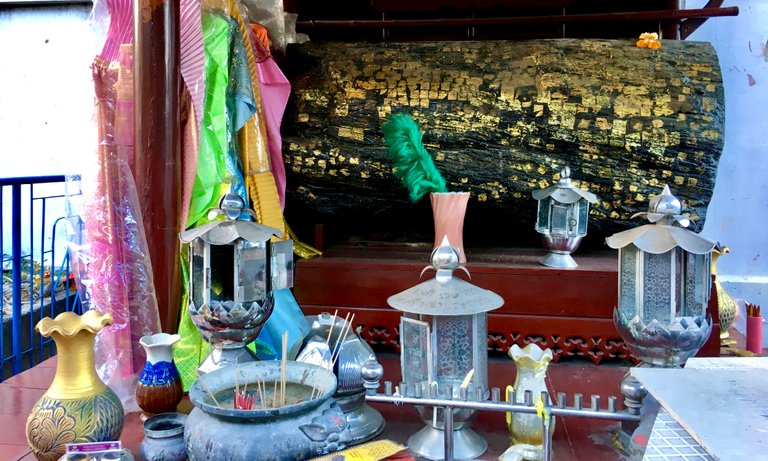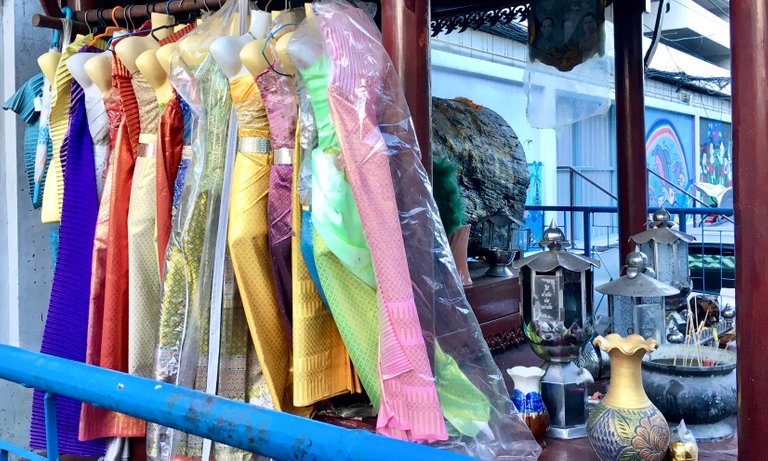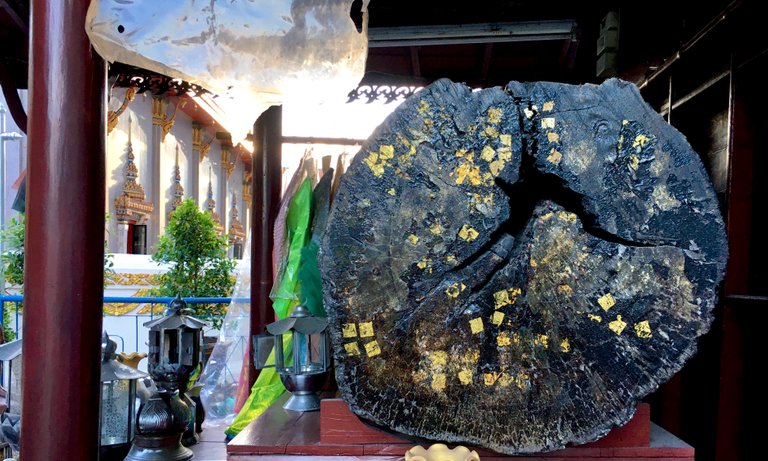 I noticed a shrine for an old Iron wood (Takian tree). Thai people believe that there is some female spirit residing in old Takian tree trunk called Chao Mae Takian. So, they would pay respect to the old tree and offer food including traditional Thai dresses. Sometimes people would see a lady dressed in traditional costume with long dark hair walking around the Takian tree. People would ask the tree spirit to help them with their work, business, and love life. Lots of gifts and goodies would be offered when their requests have been granted. So, we could assess how 'sacred' a shrine is by looking at the quantity of gifts around the shrine!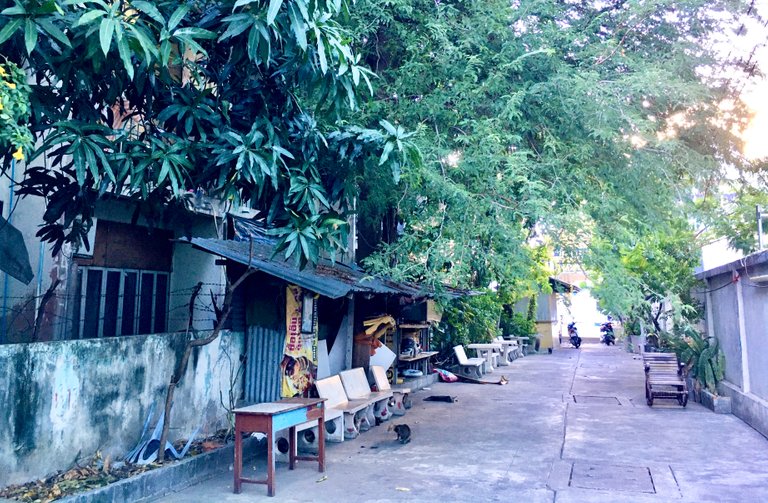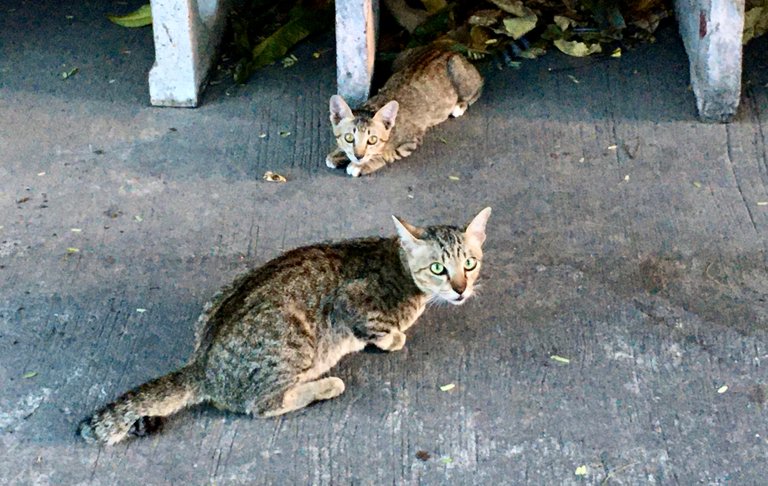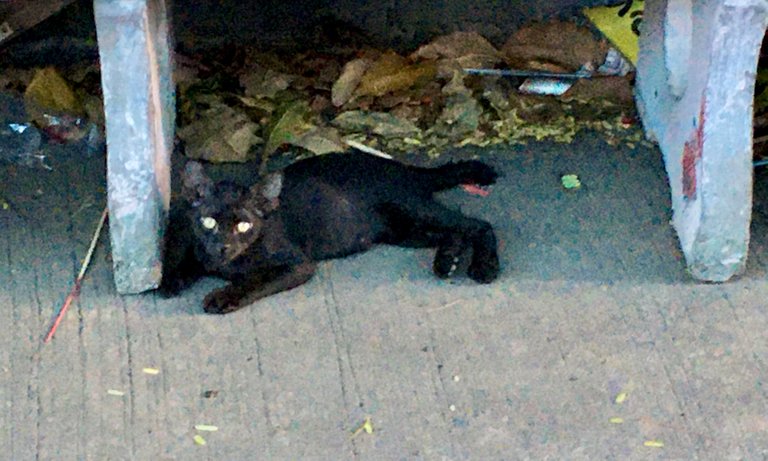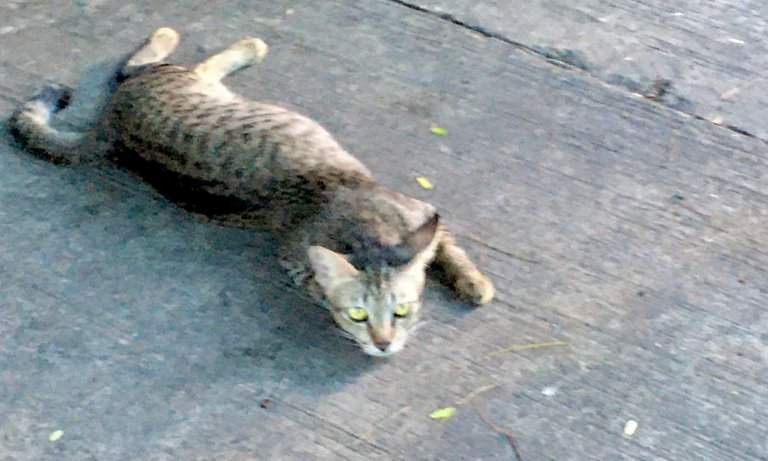 My goal was to see the small pier by the river. So I quickly walked along a path leading to the river. Along this shaded area, I saw several stray cats gathering for their dinner. People have been feeding these cats in this area where they would be safe from stray dogs. Some cats were quite inquisitive and asked me where I was going, why I was taking their photos!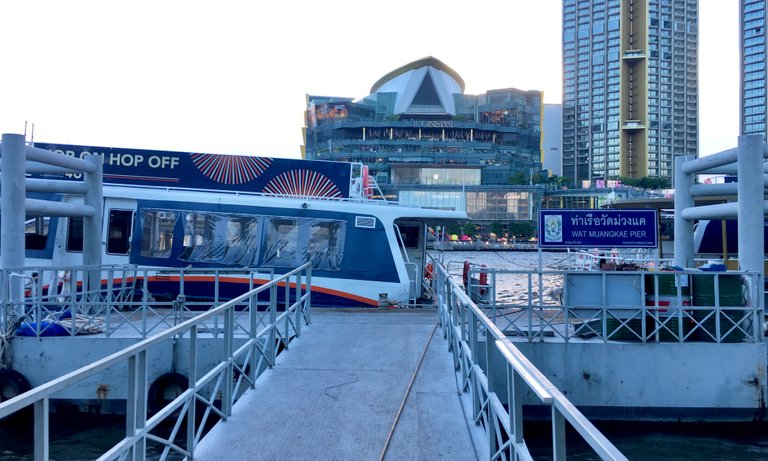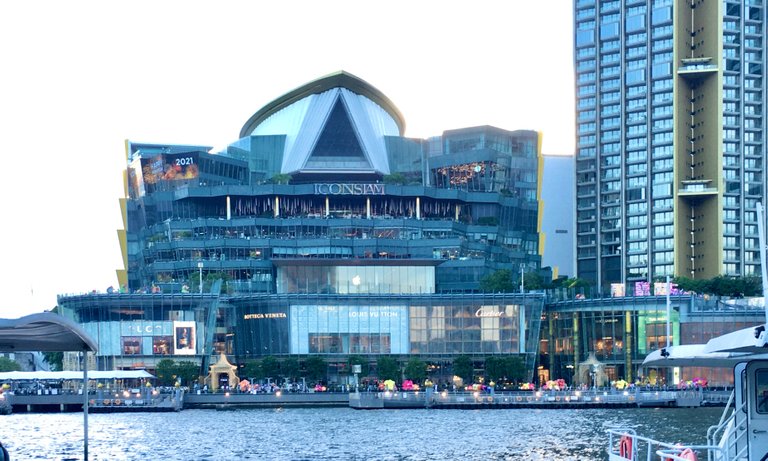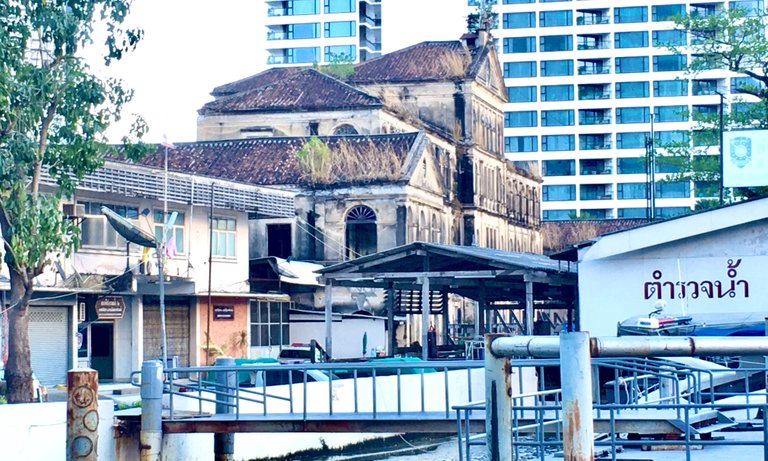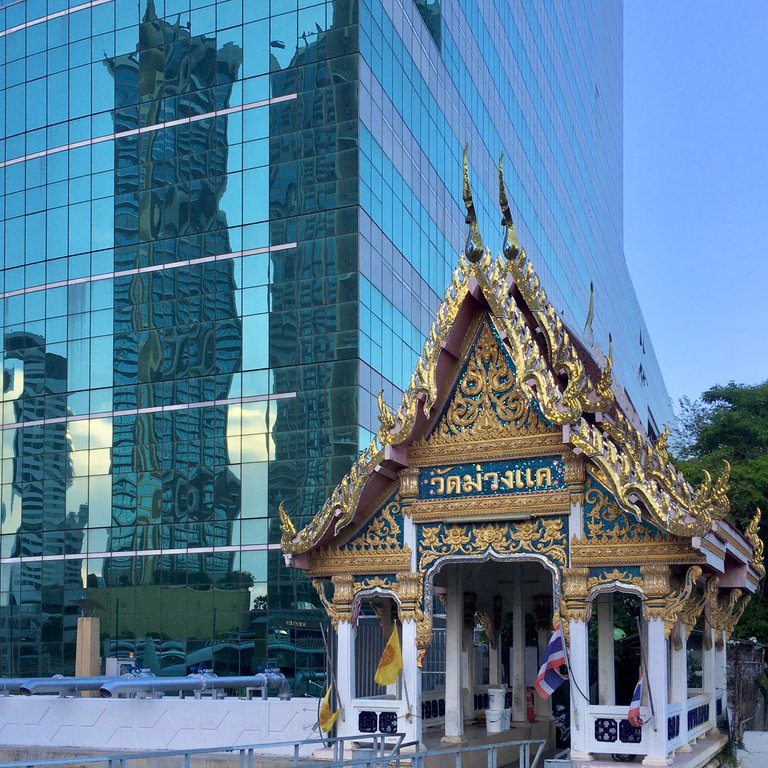 The pier was quite nice and I could see the IconSiam shopping complex from this small pier. The sun was setting behind the clouds so there was no chance of nice sunset photos. The river seemed rather lonely and quiet. Several idle boats were anchored by the pier. It has been a long time since I visited IconSiam. This pier is directly opposite IconSiam. It's unfortunate that most Thai people have no sense of landscape and preservation of old architecture and heritage. Many old and historical buildings have been pulled down to make more since for new buildings. These new buildings are often not in harmony with old architectural design and tradition. So, we have the good, the bad and the ugly buildings in the same area. The old colonial style buildings by the river were left dilapidated while new high rise buildings seemed to have landed from Mars. I do wonder what the design of temple would be like in thirty years.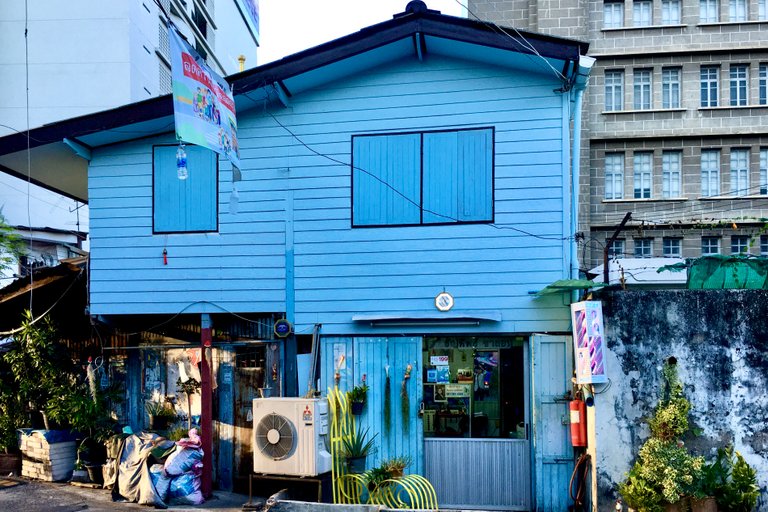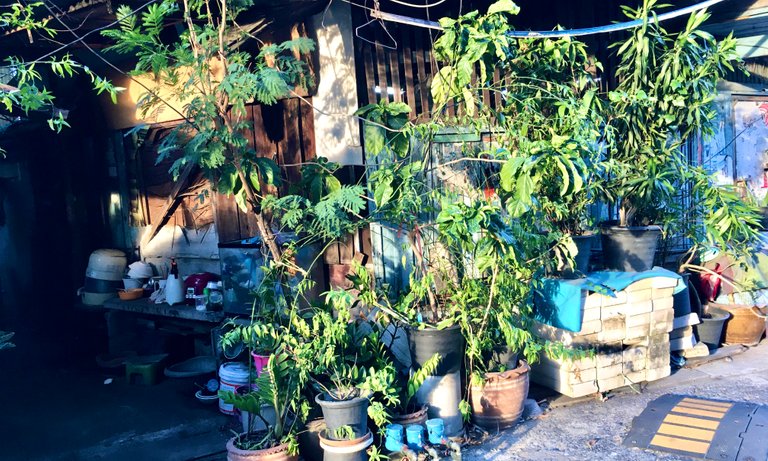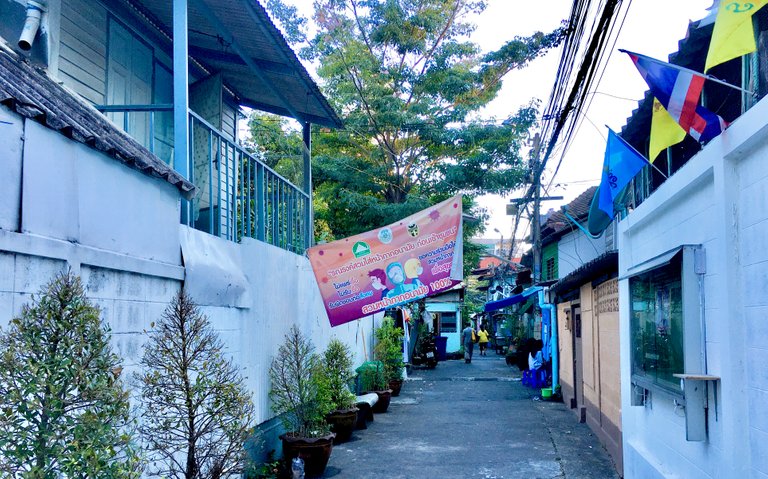 เวลาเรานั่งเรือเล่นไปตามแม่น้ำเจ้าพระยา เราจะเห็นท่านํ้าเล็กๆ และวัดที่อยู่ริมแม่น้ำ ทำให้เราอยากรู้ว่าที่นั่นมีอะไรน่าสนใจบ้างไหม เราอยากไปเดินดูและสำรวจสถานที่สักวัน แต่เราก็หาเวลาไม่ได้สักที จนหลายวันก่อนเราตัดสินใจไปเดินออกกำลังกาย เราเดินจากห้างโรบินสันที่สาทรประมาณยี่สิบนาที เราก็เห็นทางเข้าวัดม่วงแค เราก็เดินไปในซอยเล็กๆนี้ เราแปลกใจมากที่บรรยากาศในซอยช่างเงียบสงบ และน่าเดินเที่ยวมาก เราเห็นตึกเก่าที่สร้างในสมัยรัชกาลที่5 และเราไปเจอบ้านไม้สักอายุกว่าร้อยปี แต่ถูกดูแลบูรณะอย่างดี แล้วทาสีเขียวทำให้ดูสวยมาก ภายในบริเวณสวน มีร้านกาแฟน่ารักเปิดให้บริการ สวนก็เขียวร่มเย็นมาก เราเดินถ่ายรูปอย่างสบายใจ ที่หน้าบ้านมีห้องสมุดของเด็กเล็กด้วย เราเห็นมีป้ายโรงเรียนในวัดแต่ไกล แสดงว่าชุมชนแห่งนี้คงมีเด็กในวัยเรียนมาก ตามทางเราเห็นภาพวาดตามกำแพงเหมือนการ์ตูนหลายภาพ ช่วยทำให้สถานที่มีชีวิตชีวามากขึ้นด้วย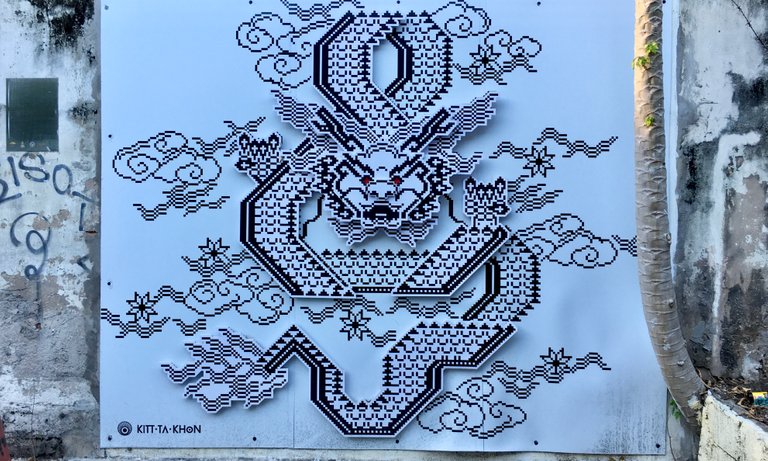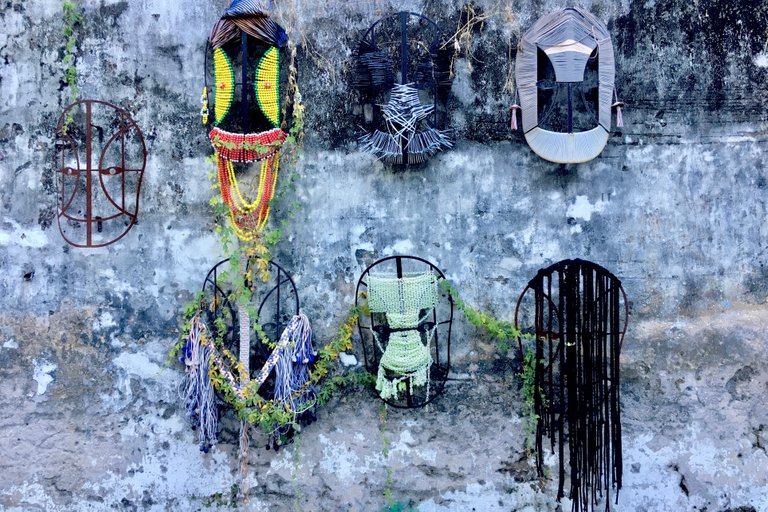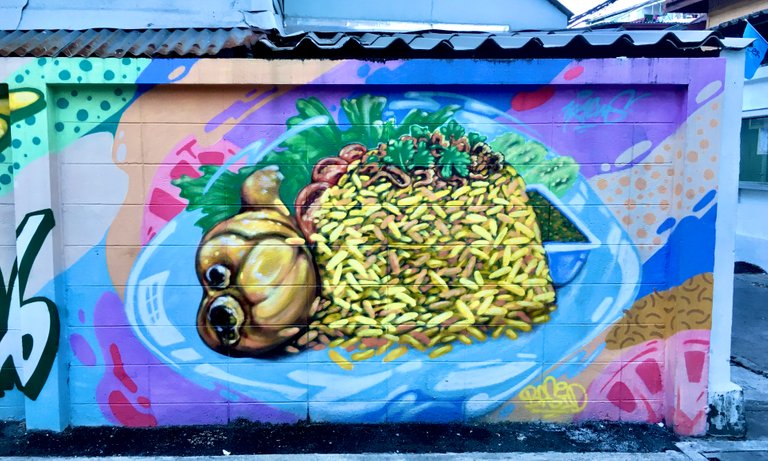 เราเดินต่อไปจนถึงเขตชุมชน และบริเวณของวัดม่วงแค นอกจากวัดไทยแล้ว ในตรอกเล็กๆอีกด้านหนึ่งยังมีมัสยิดของชาวมุสลิมด้วย ชุมชนเก่าแก่แห่งนี้คงมีอยู่มาตั้งแต่สมัยปลายอยุธยาและสมัยกรุงธนบุรีแล้ว เพราะวัดนี้มีอายุมากกว่า 253ปีทีเดียว แต่สภาพวัดโบราณกายไปหมดแล้ว ตอนนี้มีแต่สิ่งก่อสร้างใหม่ๆเข้ามาแทนที่ของก่อน แต่ก็ยังมีการสร้างศาลาเก็บท่อนไม้ตะเคียนขนาดใหญ่ใก้คนมาเคารพบูชา ก็กลายเป็นที่พึ่งทางใจให้คนที่มีปัญหา ให้ได้มาไหว้และขอความช่วยเหลือ มีคนมาแก้บนด้วยชุดไทยหลายครั้งจน เจ้าแม่ตะเคียนได้ขุดไทยมากกว่าสิบชุดแล้ว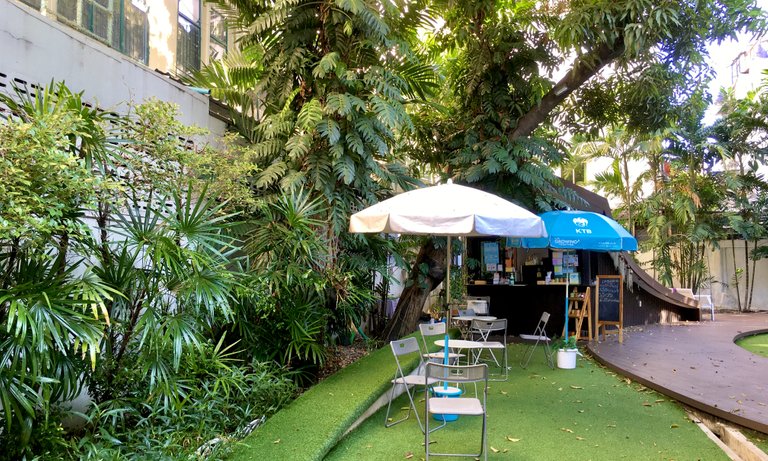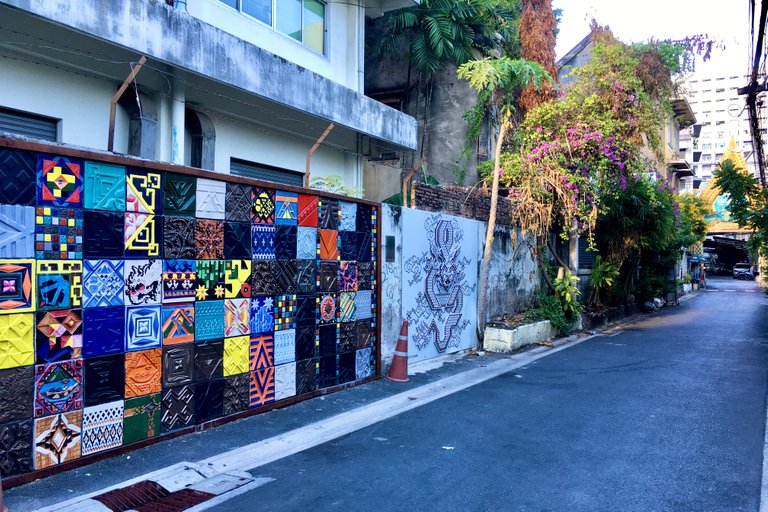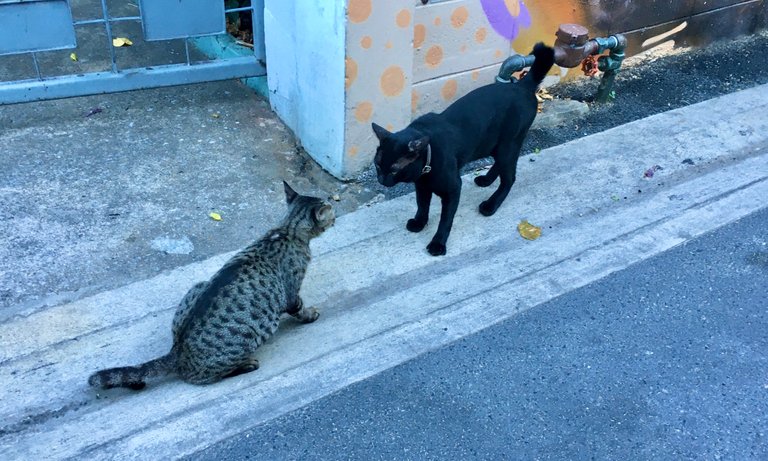 เราสังเกตเห็นการตกแต่งจามกำแพงวัดที่ไม่เหมือนที่อื่นเลยเขาเอารูปปั้นสัตว์ต่างๆมาวางเป็นระยะ เช่นหนู ลิง ม้า เราคิดว่าเขาคงทพตามปีเกิดตามหลักโหราศาสตร์นั่นเอง เรารีบเดินต่อไปที่ท่าน้ำ แต่ตามทางเดินมีแมวหลายตัวกำลังกินข้าว ที่คนเอามาเลี้ยงในตอนเย็น แมวบางตัวค่อนข้างตื่นกลัว แต่บางตัวก็อยากรู้อยากเห็นว่าเราไปทำอะไรอยู่ที่นั่น เราเดินไปถึงท่าน้ำพอดีพระอาทิตย์ตกดินหลังเมฆ เราเลยอดถ่ายรูปสวยๆ เราก็ยืนดูวิวรอบด้านเงียบๆ แม่น้ำดูเงียบเหงาไปหน่อย เราเห็นความแตกต่างของตึกและอาคารที่อยู่ริมน้ำ ทำให้ต้องปลงในความไม่แน่นอนของชีวิต และการแปรปรวนในสภาพสังคมและสิ่งแวดล้อม เราเดินกลับไปที่ห้างโรบินสันเพื่อเอารถออกตากที่จอดรถตามเวลาที่กำหนด เราดีใจที่ไปเดินเที่ยวแถววัดม่วงแค ทำให้เราเจอร้านอาหารเก่าแก่ร้านหนึ่งที่มีของเก่ามากมายน่าสนใจ เราจะเล่าเรื่องร้านอาหารนี้ในครั้งต่อไป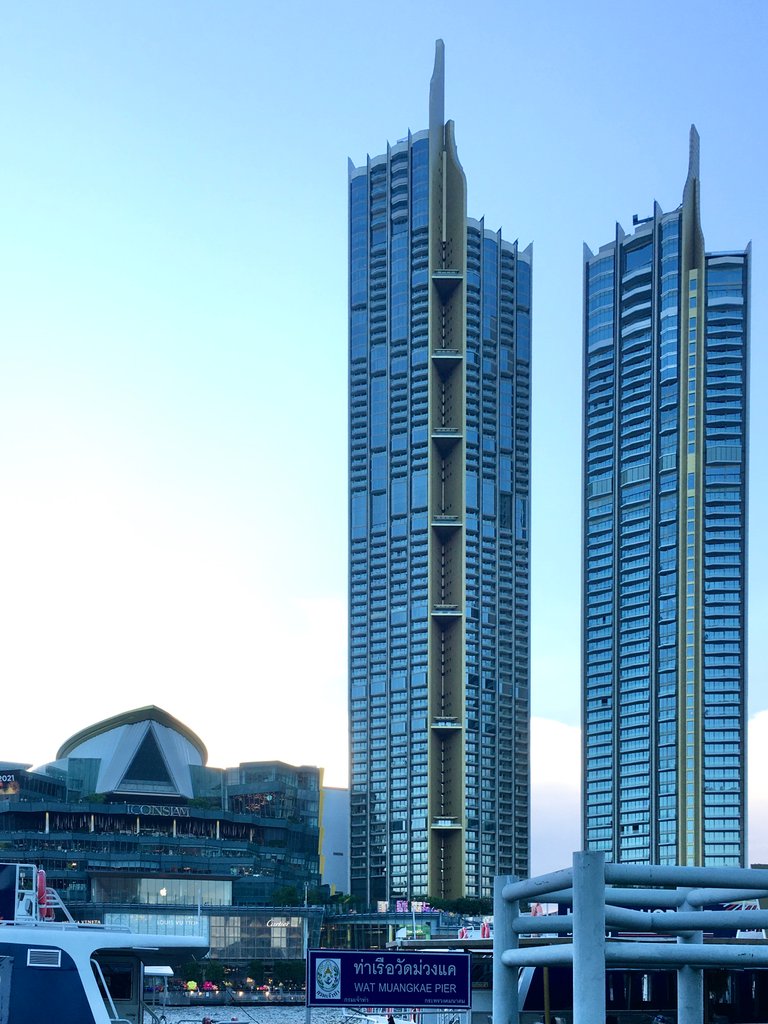 Wishing you peace, good health and prosperity.
Stay strong and cheerful.