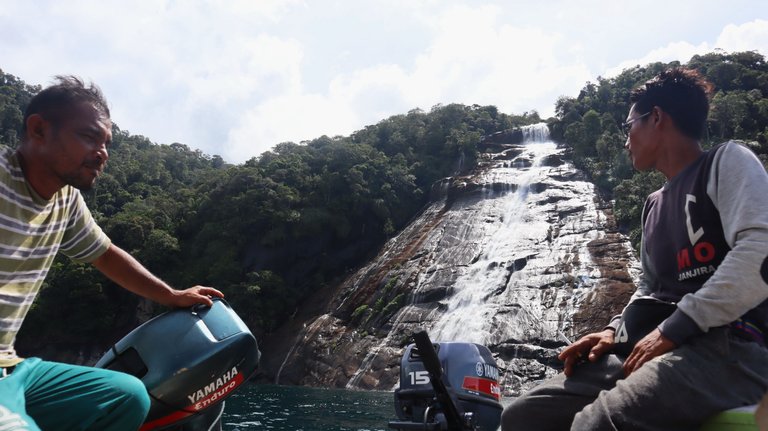 Waterfalls in mountainous areas usually fall from a height and then form a kind of pond below. The water was cold, refreshing, and definitely fresh water. This waterfall in the west of the island of Mursala is certainly an exception. Falling from a height that is said to be about 35 meters, then not into a pond or river, but into the blue and very wide sea; this is the Indian Ocean. And the taste of the water, I don't know how to describe it exactly. Obviously, it's weird!
The island where this waterfall is located is off the coast of the Central Tapanuli district on the west coast of North Sumatra Province, Indonesia. Sibolga is the closest city to it, nicknamed the City of Fish. But to cross from the coast of Sumatra to this island, they do it from Pandan Beach or Kalangan Beach, which is located south of Sibolga. There are many speed boats available that can take visitors to this spot. That's what my friends and I did when visiting this island to enjoy the natural beauty, or even some kind of weirdness!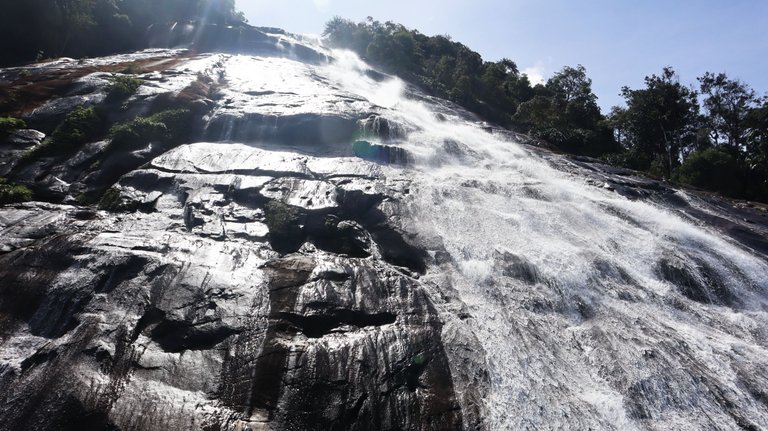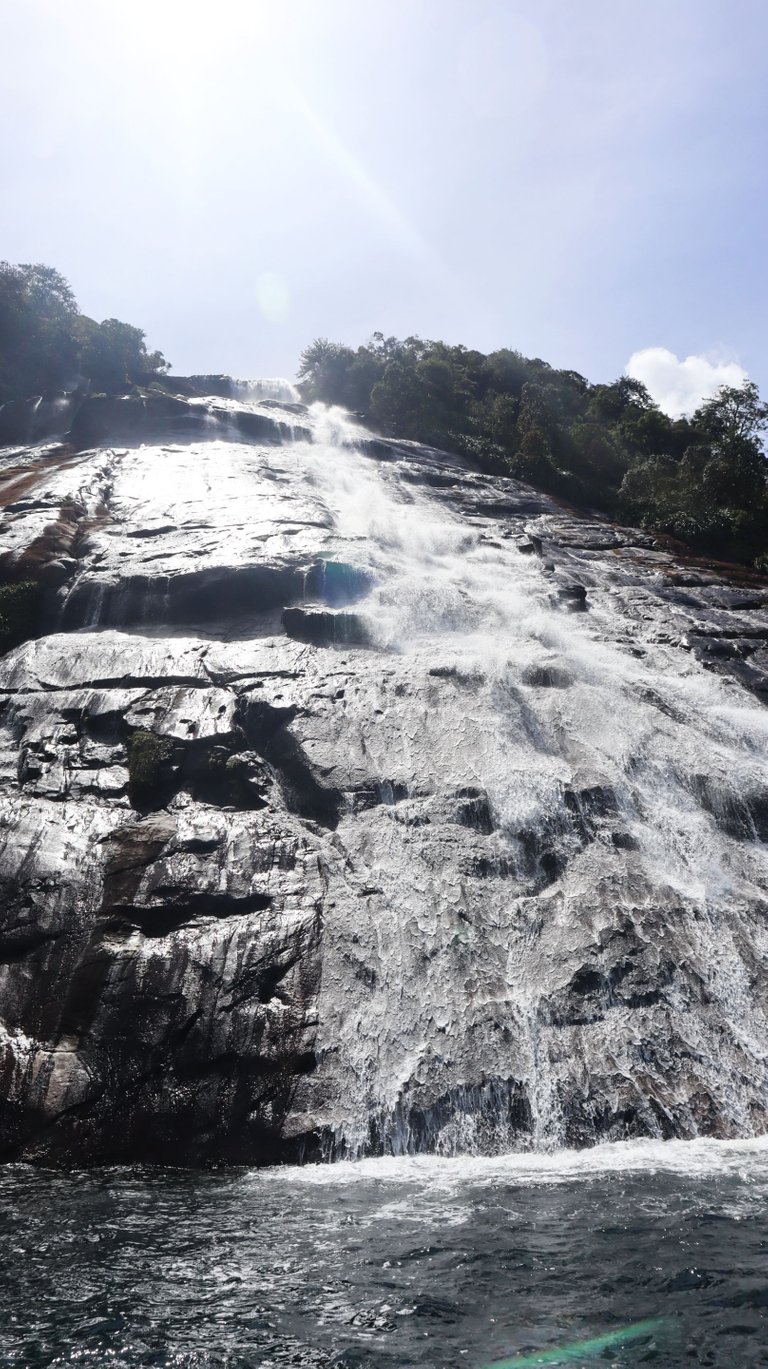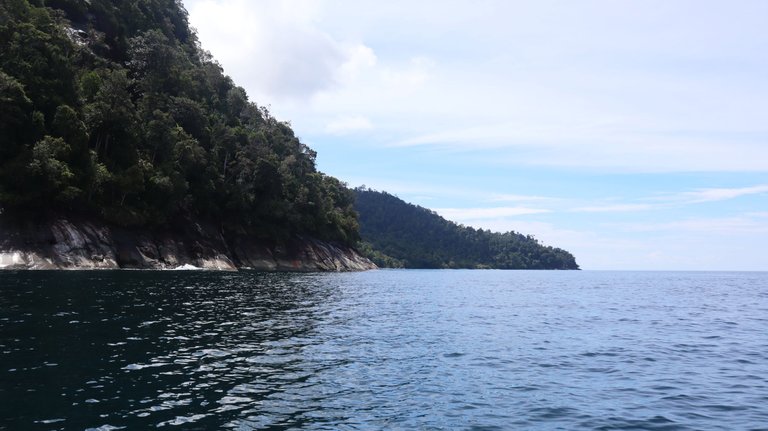 From under the waterfall, or rather from the sea, of course, we couldn't see the river from which the waterfall gushed. The upstream of this waterfall is certainly a mystery to us. But, enjoying a waterfall above the sea, is something that really feels strange to me. Coupled with the island which is covered in dense wilderness, and occasionally seen rough rock cliffs in between, making the feeling like... yes maybe like the taste of fresh water mixed with salt water..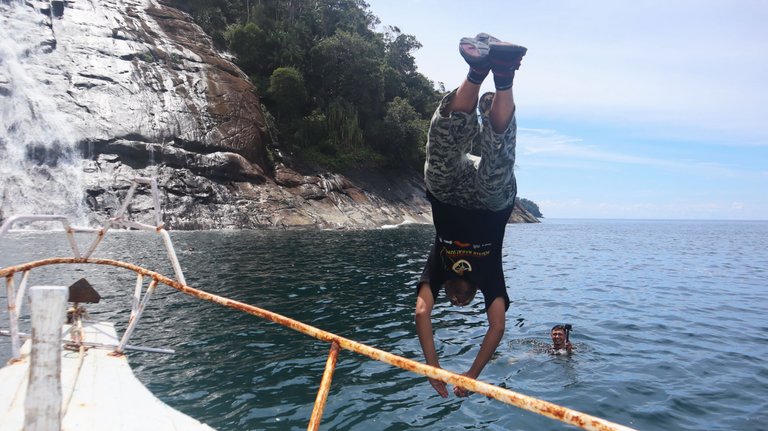 @vannour, our team's head of photography, along with others went to jump into the ocean to get a feel for what it was like there. I'm not coming. I can not swim!😜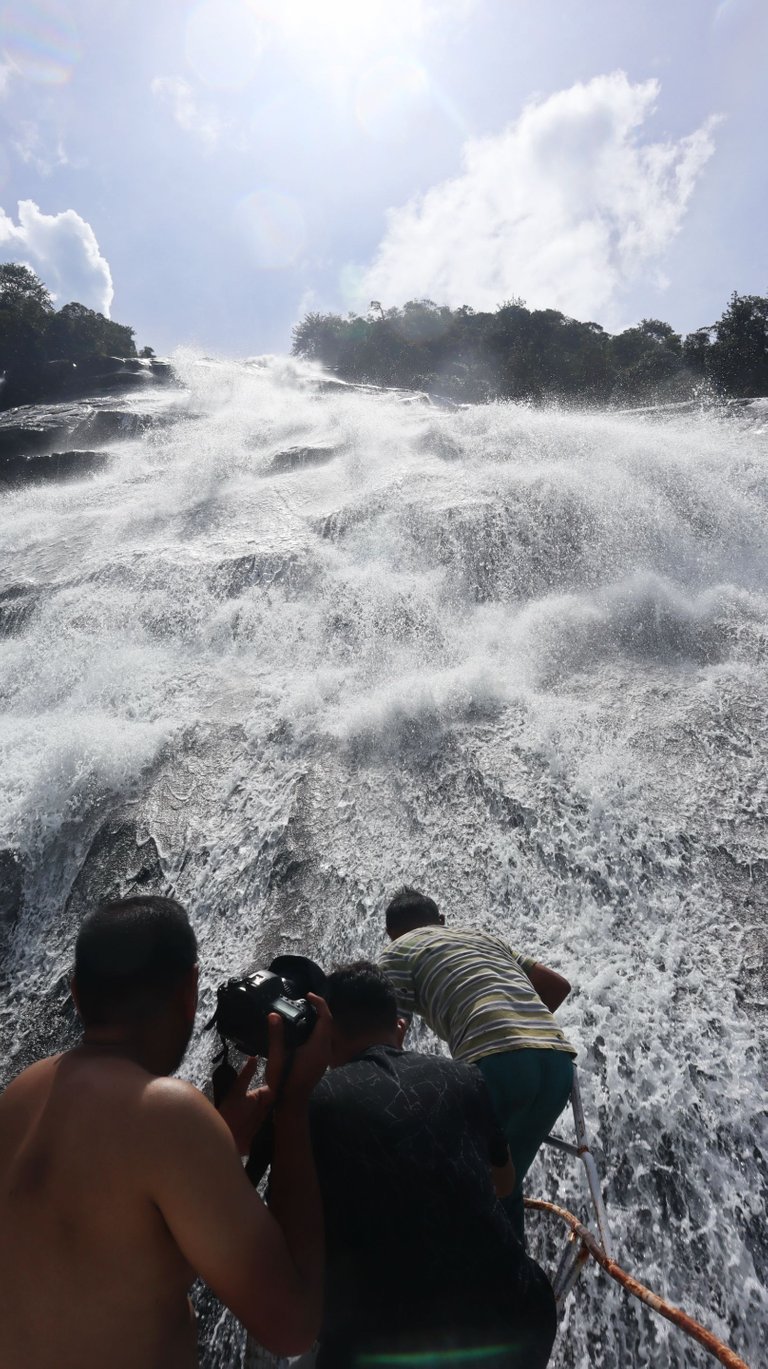 Our boat went closer to the cliff to pick up the falling water!😳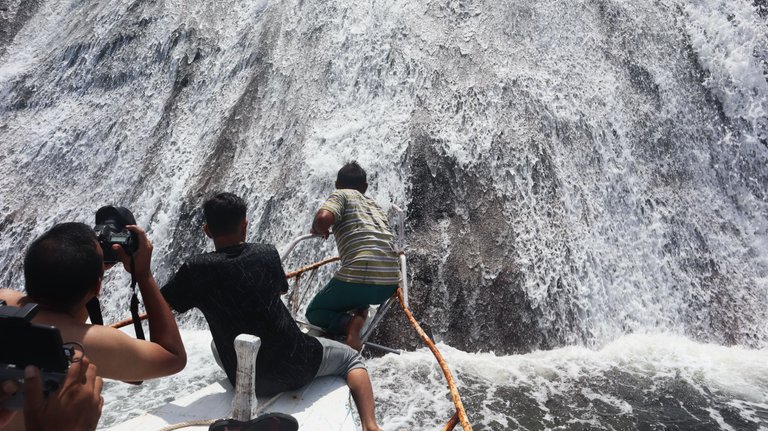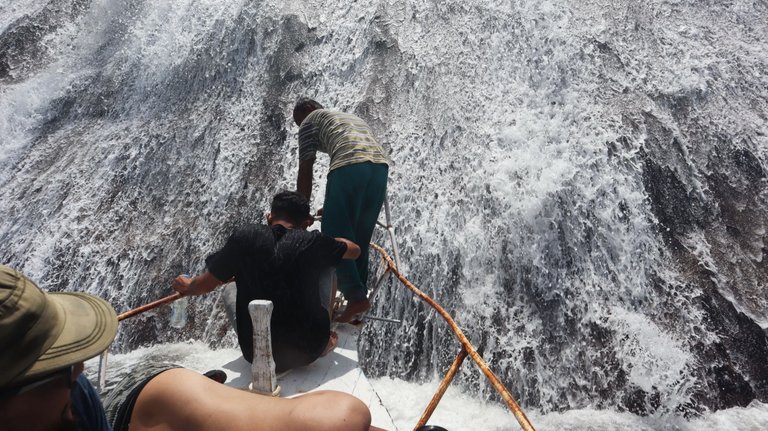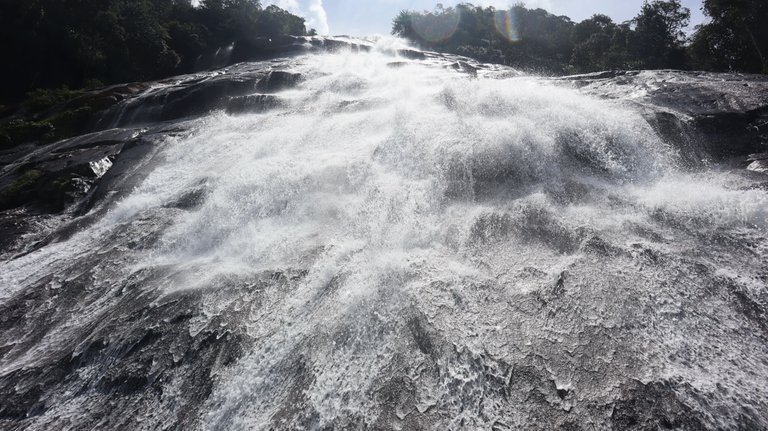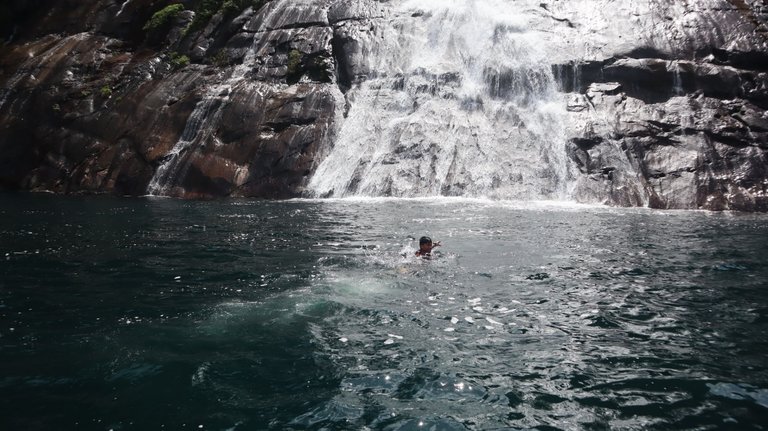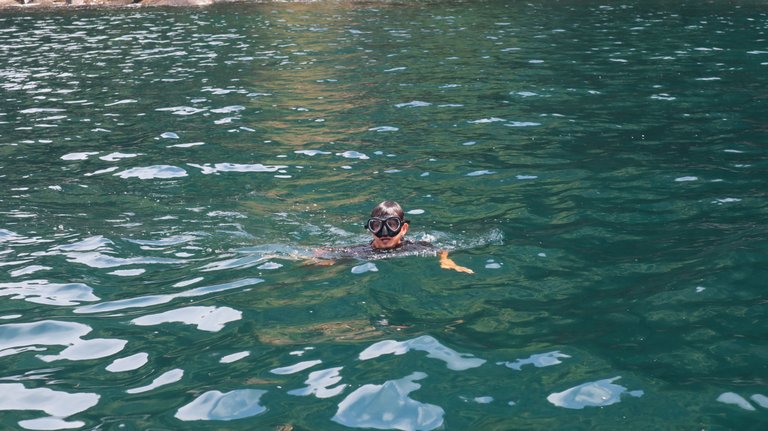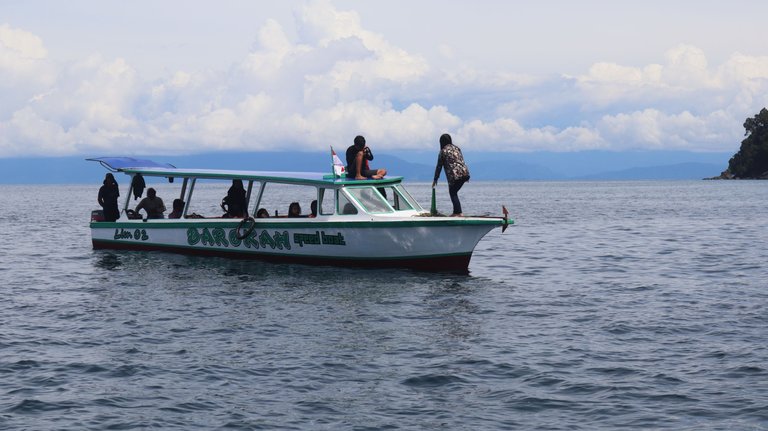 Another boat seems to have just arrived. It transports the visitors. Indeed, every day there are always visitors who visit this famous waterfall. Happiness is clearly seen from their gestures and behavior.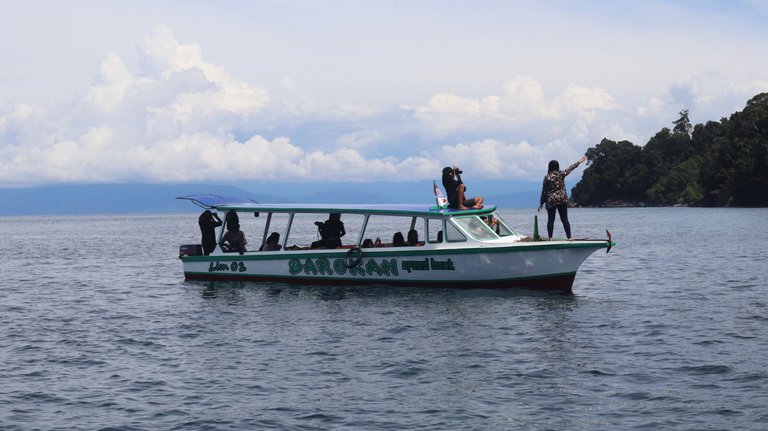 They are very lucky. Unlike me, I am less happy because so many questions come into my head. Everything I saw made me curious. Our boat captain and his helpers tried to satisfy me with their answers to questions. But I'm not satisfied. Until I got home, and until I looked at these photos again, there were many things that seemed to continue to pique my curiosity. But even so, I hope the pictures can still please you.