Way back in 2020, my boyfriend got hired for a three-year work contract in Papua New Guinea. His colleagues became his friends, so he started to go out with them when there are celebrations or when they simply want to go to places to unwind on rest days. He sends me some photos of places where they go and here are some of the most beautiful places in Papua New Guinea.
PORT MORESBY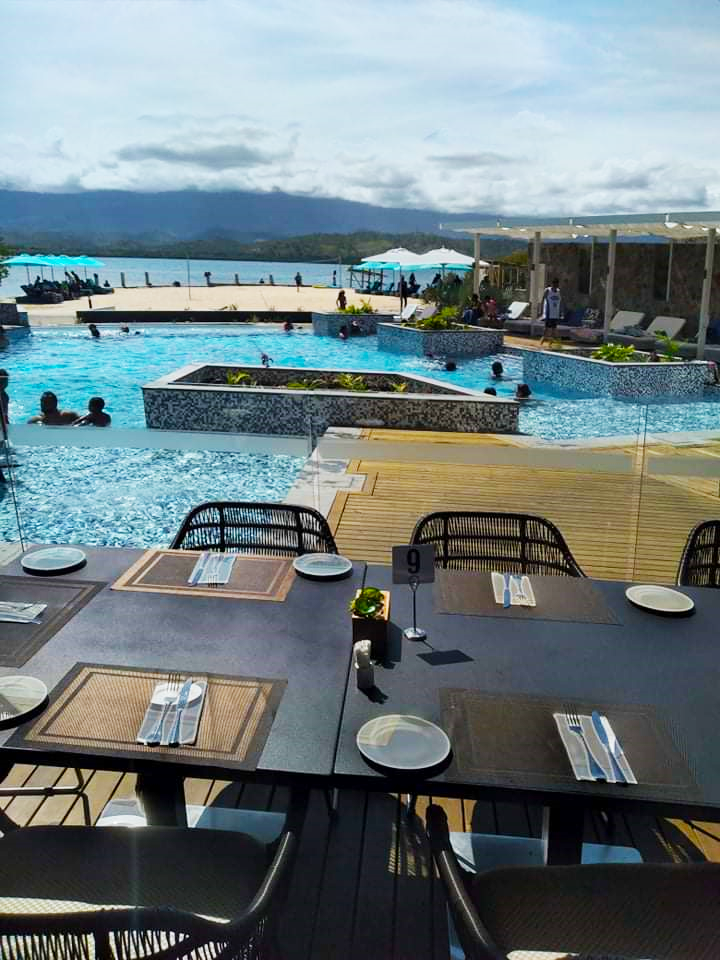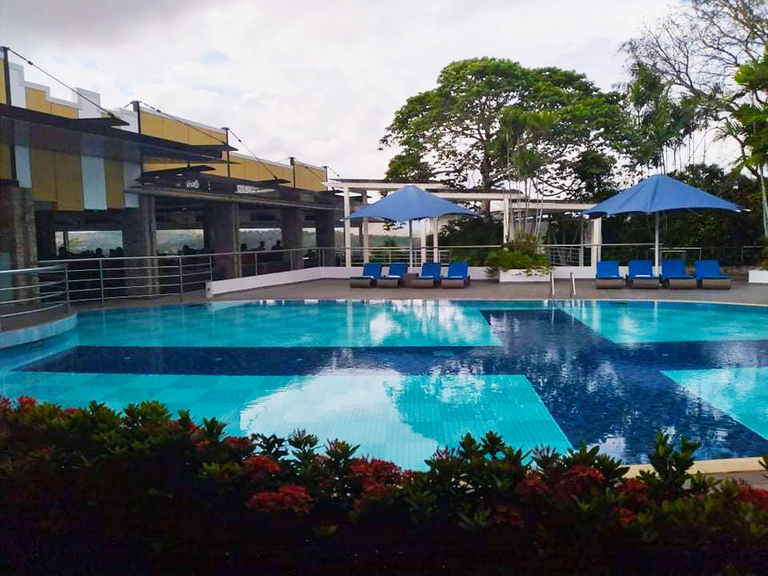 There was a time when they hung out at Port Moresby airport and hotel. These are the nice views he shared with me. I love how cozy and spacious these pools are. The best part is that their location shows the view of the sea. It's a good thing that the place is not prone to typhoons. It makes the view really pleasing when a pool is near the sea. The dining experience is enjoyable as well when people get to enjoy eating near the pool with a very pleasing and classy ambiance. One of the areas there shows the view of the airport which is quite unique for a hotel. This is near their workplace that's why they stayed there for a while.
A LITTLE SNACK AT THE HOTEL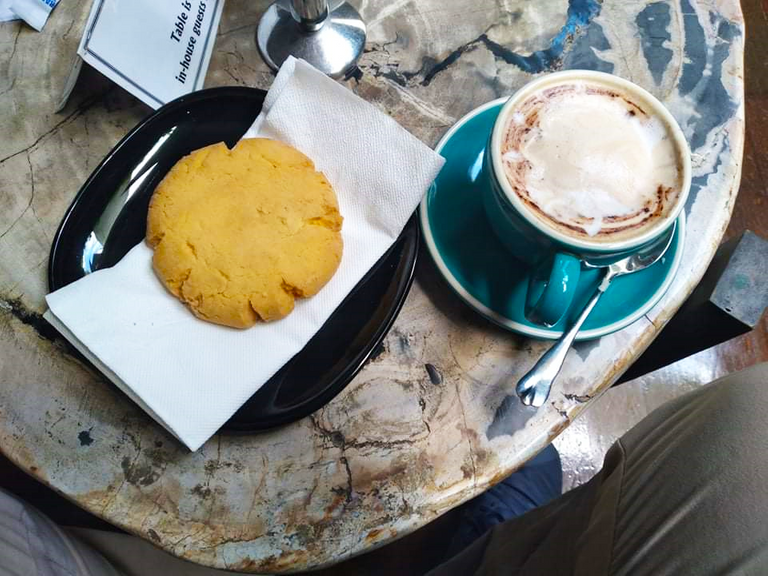 My boyfriend ordered a cup of foamy coffee and a piece of butter cookie. The good thing about these snacks is that the sweetness is just right. He also said that the cookie is a heavy snack despite its small size. As someone who eats a lot, I would really love to have a snack like this where a small piece of food makes you full for long hours.
FOOD TRIP ON MY BOYFRIEND'S BIRTHDAY
My boyfriend works for a company that owns different businesses from several industries. One of these businesses is a restaurant. He celebrated his birthday at a restaurant owned by their company. He enjoyed the foods with his colleagues at a discounted price as part of the employee's perks. He shared some photos of the foods they had on his celebration.
Fried Rice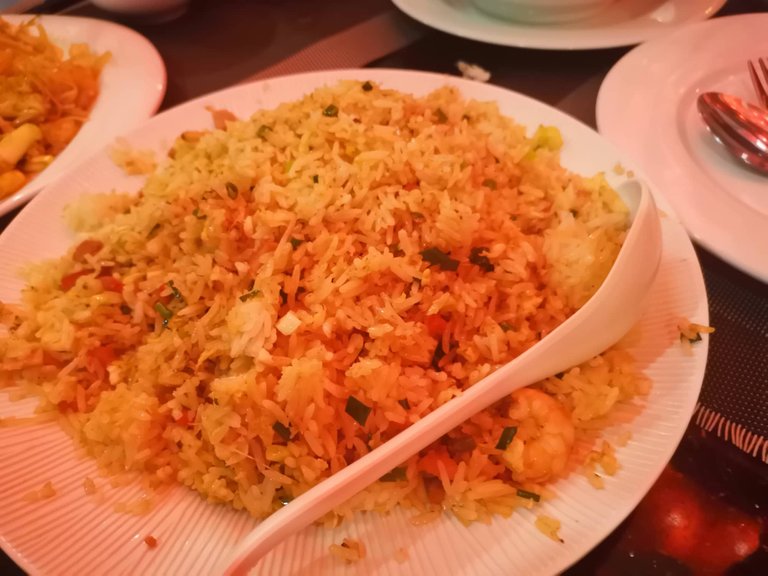 They ordered a Chinese food, Yangchow rice, and this is one of the foods my boyfriend enjoyed most since he's really into rice and he said this one tastes really nice. It's not a surprise that the restaurant serves this Yangchow fried rice since the company is Chinese owned. The shrimp bits and spring onions make this fried rice very flavorful.
Pancit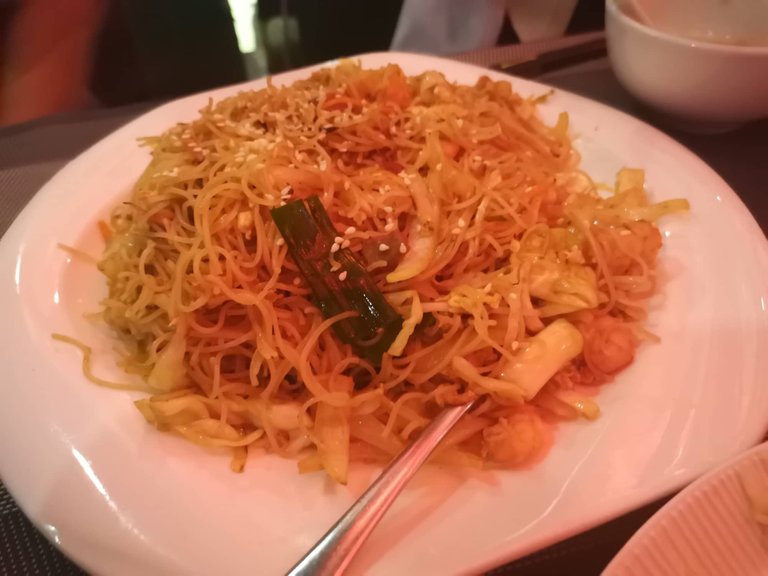 Since we Filipinos have this superstitious belief that this noodle dish called Pancit symbolizes long life, some birthday celebrants include this in their orders. My boyfriend said it tastes like the ones we eat here in Philippines. They put veggies, meat and shrimps on this one. The only difference is that this one is served with sesame seeds since it's a Chinese style pancit.
Fried Chicken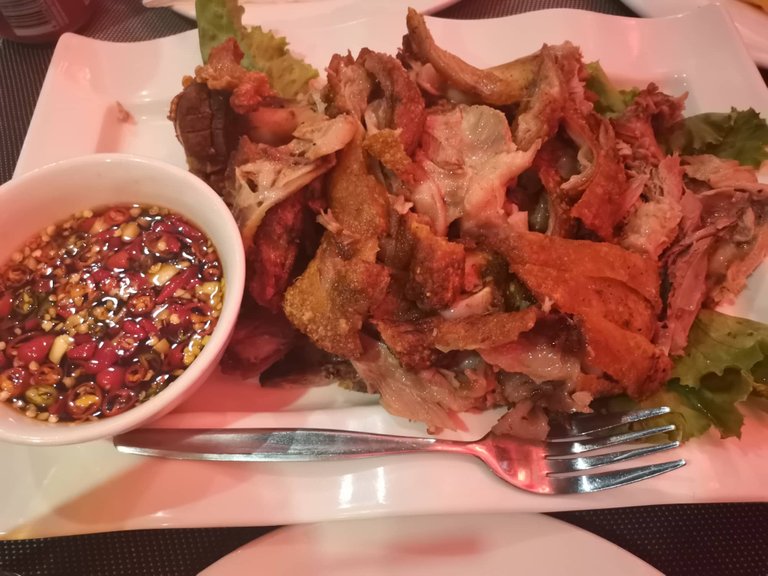 Aside from the Yangchow rice, this chicken is another one my boyfriend likes best among the foods they ordered. According to him, both the skin and meat are juicy and flavorful, which is hard to achieve most of the time. I rarely encounter a chicken where the meat is very flavorful. The skin is usually the only one that gives flavor. Salute to the person who cooked this for making the chicken flavorful and crispy. I also love that they serve it with vegetables to neutralize the taste of the oil. They also served it with a hot and spicy soy sauce because this matches the chicken better than gravy since the chicken is served with vegetables.
Egg Soup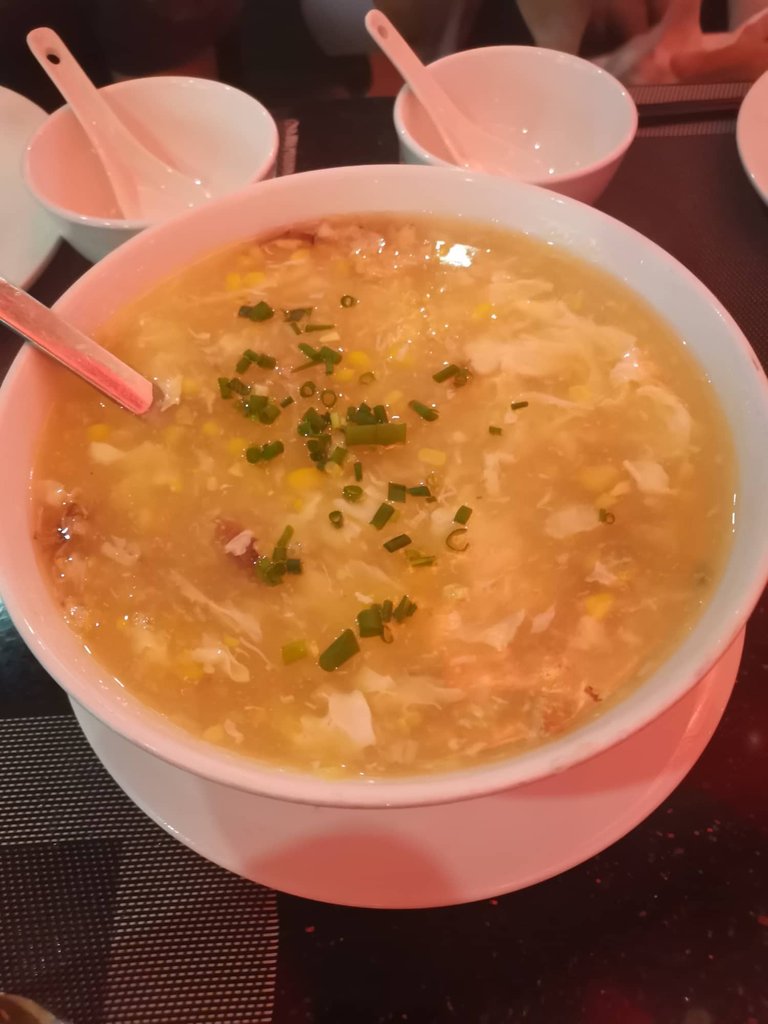 My boyfriend described their egg soup as something with a very light taste. This includes eggs, corn, and spring onions. They had this soup as they cool down after a heavy meal. They cooled down for a bit to brace themselves for the last part, the dessert, which is personally my favorite.
Desserts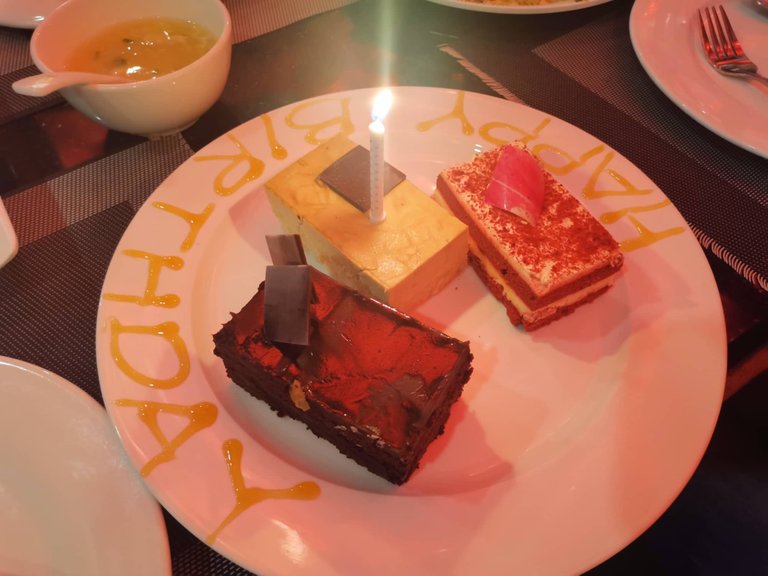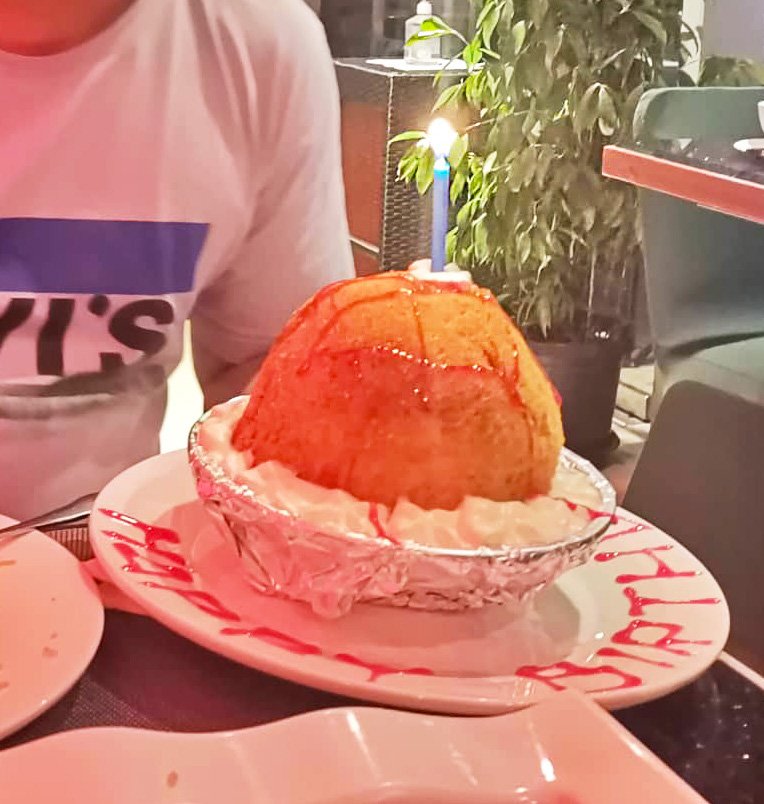 Since the restaurant is owned by their company, another perks they give their employees who celebrate their birthdays is a set of free birthday cakes. Here are a few slices of cakes they served to my boyfriend. I forgot the flavor of the one at the middle, but the other ones are chocolate and tiramisu cakes. My boyfriend may not be a sweet tooth, but he likes these cakes because they're not too sweet. After that, they served a whole cake that looks like the shape of a coconut. The cake has an ice cream filling inside. That's the most delicious among the desserts, according to him. The cake is moist, creamy, and refreshing at the same time considering the weather they have there.
Basically, the foods in Papua New Guinea are diversified. People there were able to adapt to international dishes. My boyfriend has not tried local dishes there since restaurants vary in different cuisines. This one he shared is a Chinese restaurant.
A TRIP TO PAPUA NEW GUINEA'S NATURE PARK
The Swamp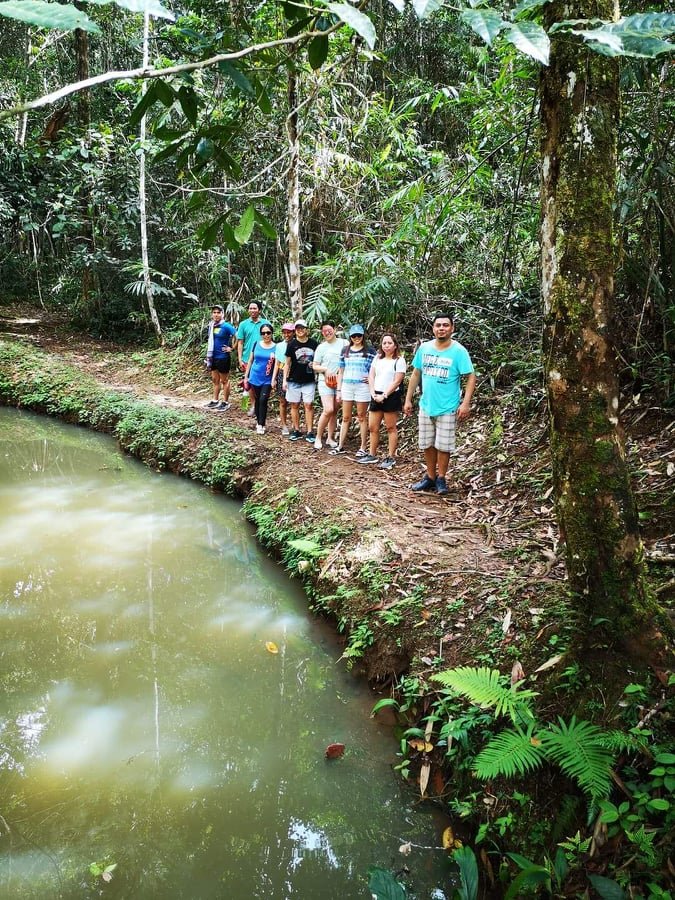 My boyfriend shared the best trip he had with his colleagues. This nature park has a bit of a cool temperature, which is good for a relaxing walk. This area is the first one they pass by while they are on their way to the mountain. My boyfriend said he's not sure if you can swim in the swamp since there is no assurance that the water is clean. The good thing about the area is that it's safe, especially if you go there on a fine weather. The place is not muddy and slippery.
The Field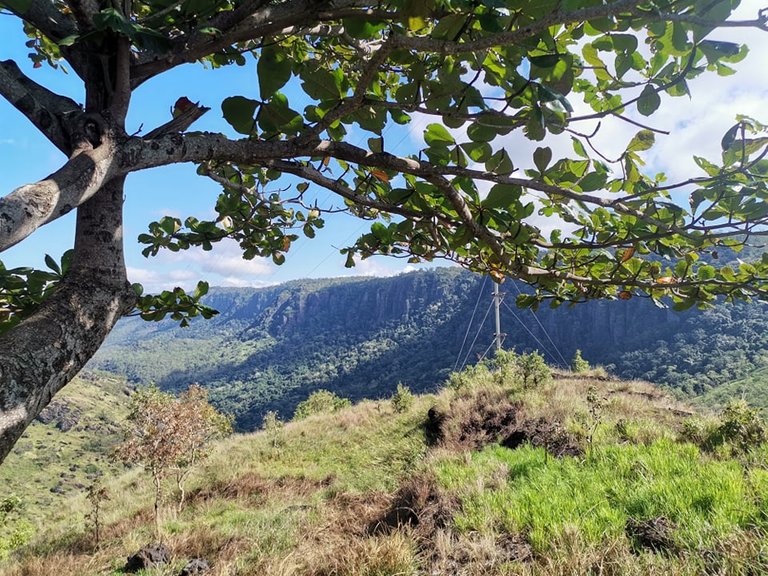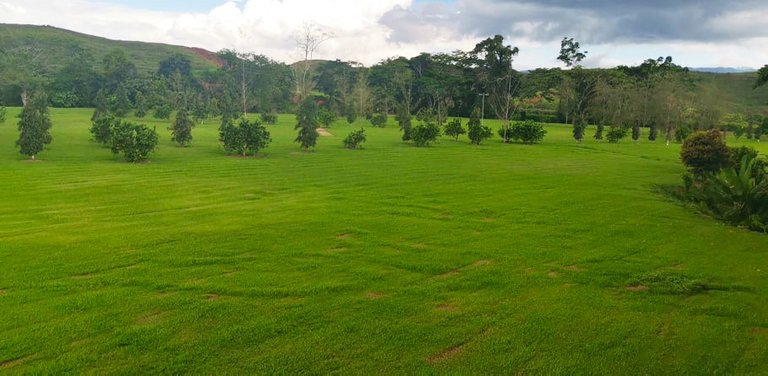 The next area they pass by is this field near the mountain. This is where they start the hiking. It may be a bit sunny, but the temperature is still cool and refreshing. The place is not crowded and it's actually very cozy despite being a tourist destination. The air is very fresh too, according to my boyfriend. They stopped by this field to take a little rest before hiking.
The Top of the Mountain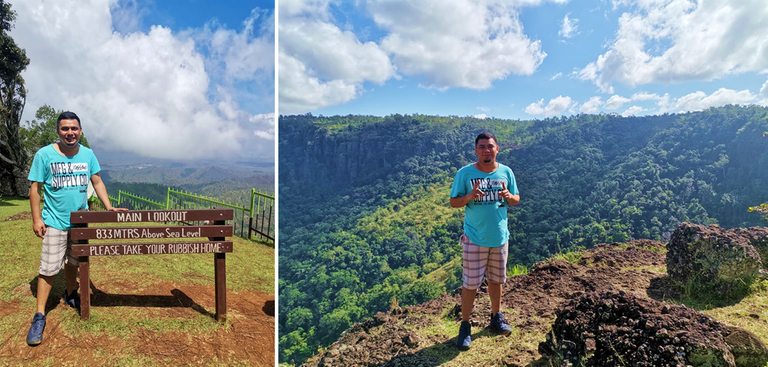 As always, nothing beats the view at the top of the mountain. This is the best photo among the ones my boyfriend shared. This is the spot where tourists can eat. They brought foods with them, then they set up the area for dining. They had their lunch upon reaching the top of the mountain. It's indeed the best place to eat, just in time when they get hungry after all the hiking they've done. The best part is they can enjoy the nicest view while they enjoy their meal. It's worth all the effort.
Papua New Guinea has a lot to offer, from a wide variety of food choices to different places that cater different preferences from city to nature trips that are all worth the visit. It is advisable to avail a service and hire a driver for everyone's convenience and safety. This will help avoid encountering some dangerous tribes on some roads. To those who want a variety of options for both food and tourist destination, you may want to consider visiting this country and enjoy its diversity.