So as promised, here are some drone pics and video of some of the Bolders and Noddles in the Pike National Forest, near Sedalia, Colorado. The pics came out great, but cut me some slack on the drone video, I left in the bloopers and zigs from me being out of practice and using sport mode instead of cinematic mode like I tell other folks to do lol.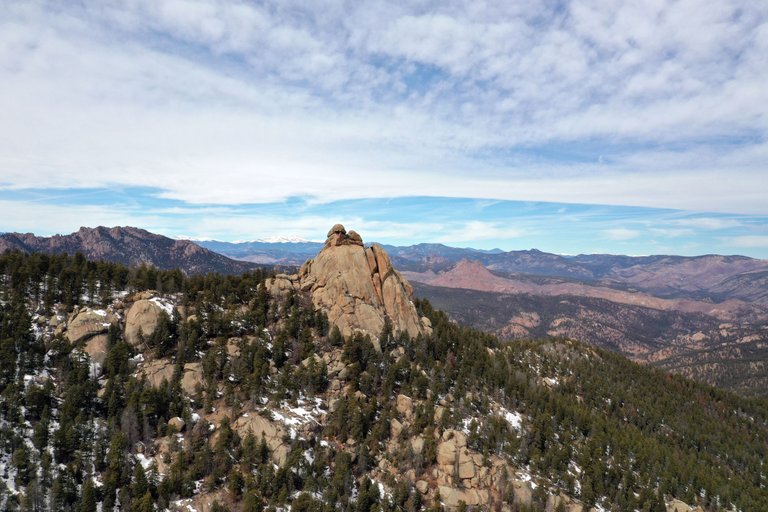 I'm really pleased with the pics. Click to open them full screen and scroll to zoom in and out. @galenkp see that third peak to the right? I think that is our camping spot :).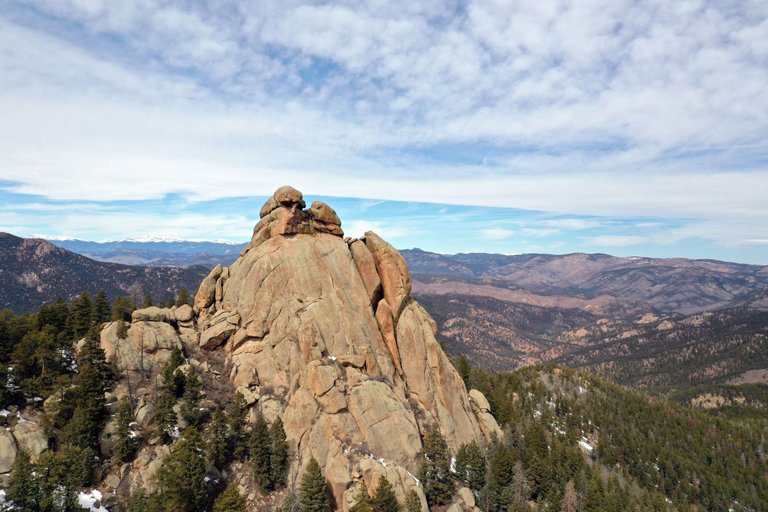 Not only does the drone provide perspectives unattainable by other methods (except helicopter), these actually came out clearer than the ones from my high dollar Mirrorless camera on the distant shots. I wish now I had taken more from the drone than the camera! This Noddle was all the way across the valley from my sitting location!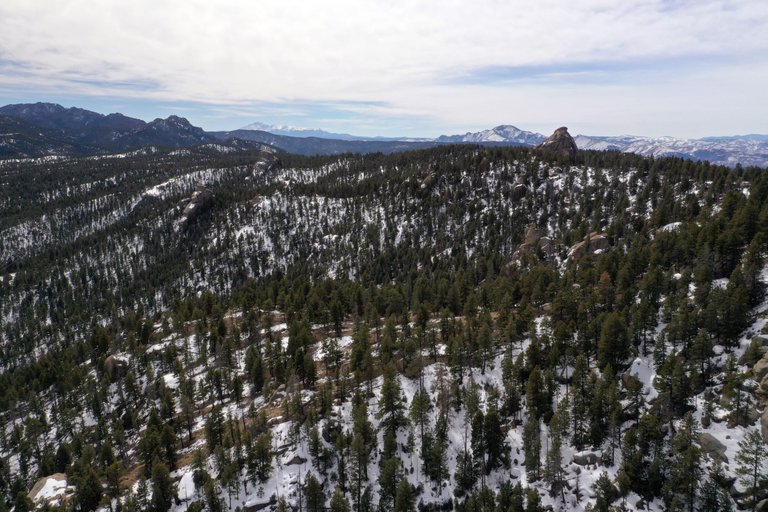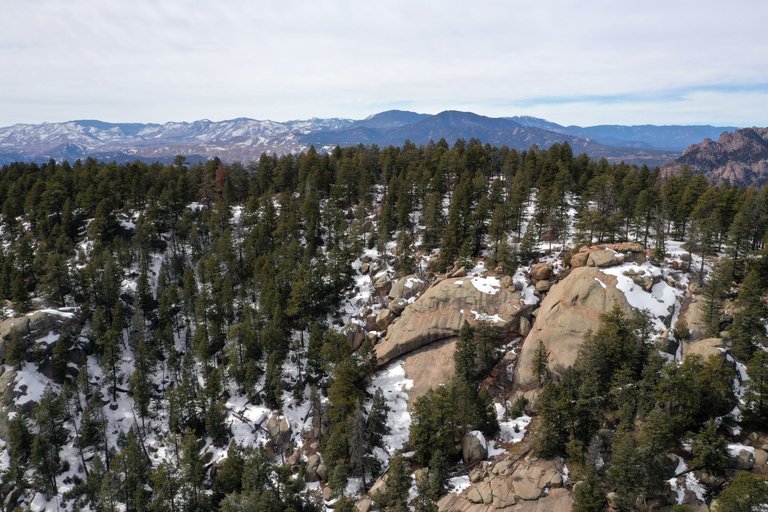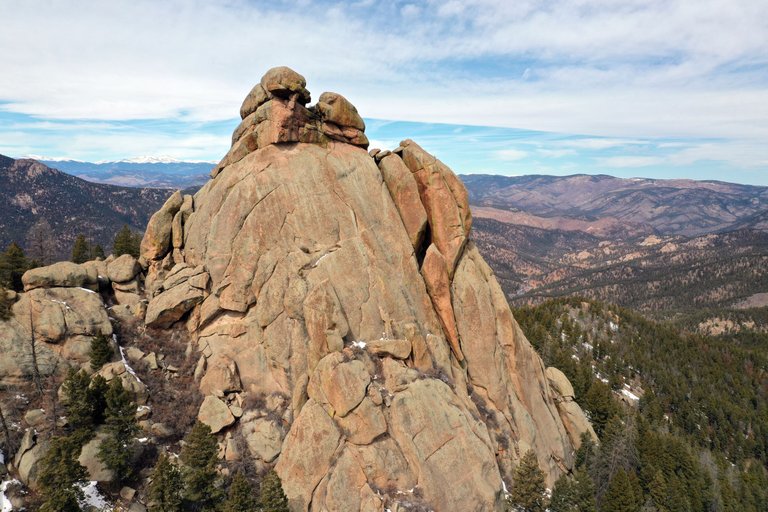 Here is the Drone video (dedicated to @bulldog-joy who used to live near here but now far away across the ocean). If you look closely at the end, you will see the blooper I left in. I was intending to do a nice fly-in shot, but mistook the small evergreen on the rock for myself. You'll see me correct and then wave at the end. That gives you an idea of scale for this place and the world. "We are but a small, insignificant speck on the world and the universe, yet our actions can influence both" --KK 2021:

I left the jerky camera pieces in so others can see what I mean when I tell them to shoot in tripod or cinematic mode instead of sport mode, yet do it in sport mode myself. Lol it's been a few months since I've flown and was frankly just so overwhelmed by enjoying the views from up there that the video quality was just a second thought. I have some fpv goggles or glasses really that allow me to view as if I'm in the cockpit of the drone. So you can imagine the fun I was having seeing these views from above in real time instead of just the limited pics in the previous cellphone pic post.
My normal compulsive self would have put in a new battery and re-recorded, but I was taking a vacation from myself, my desire for perfection and my compulsivity for a day just to enjoy being out in the wilderness. So feel free to laugh with me, for today, I was a tree for just a little while. lol.
If you didn't see Part 1 with the cellphone shots, check it out here:
https://peakd.com/hive-163772/@ksteem/pike-national-forest-colorado-pics-and-video-part-1-of-3
Or if you didn't see the awesome turkey photos shot on the way out, check those out here:
https://peakd.com/hive-106444/@ksteem/wild-turkeys-7-photos
Admins, please scold me if that cross linking not allowed, but I thought ok since related posts.
How did you influence the universe today?
All photos original work copyright 2021 by the author of this post.
Shot with Mavic2 Pro and 15ND filter.
Enjoy!
@ksteem