Hello there, my dears.
I'm not sure how you're doing, but today it's been one of those days for me.
So I made the decision to set aside some time, listen to my favorite music, light my favorite candles, and begin writing.
It calms me to write here, and it relaxes me even more to think of the happy times, adventures, and travels I strive to communicate to you.
So here I am again, greeting you with another of my posts.
It's possible that this will be the first post with the fewest pictures.
Despite the fact that I was looking forward to returning to that location and taking some shots, I found myself preferring the presence of loved ones and friends.
I must have mechanically triggered the camera or mobile phone's trigger. With the folks I was with, I focused more on sharing images. #haveyoubeenhere
Friends who had moved to Dublin, Ireland, 5 years ago visited me the day prior.
We haven't seen one other in almost two years, if not more, due to the status of affairs with Covid and so.
Meanwhile, they came to see me with the most wonderful news: they are expecting their lovely little baby, who was still hiding in her tummy at the moment.
We chose a smaller town with more shade from the sun and a slightly cooler summer temperature to get away from the city heat and sweltering summer days.
I'm taking you to Buzet, a little village in Istria, today.
Small streets of lovely people and cats on every corner, as in practically every town built of stone in Istria. I didn't manage to catch any of these kitties for some nice photos because they were rather skittish.
Because I have relatives in Buzet, I used to visit there very frequently a few years ago.
This town holds a particular place in my heart because it is where I spent many days when my daughter was little. It was in this location when she took her first steps.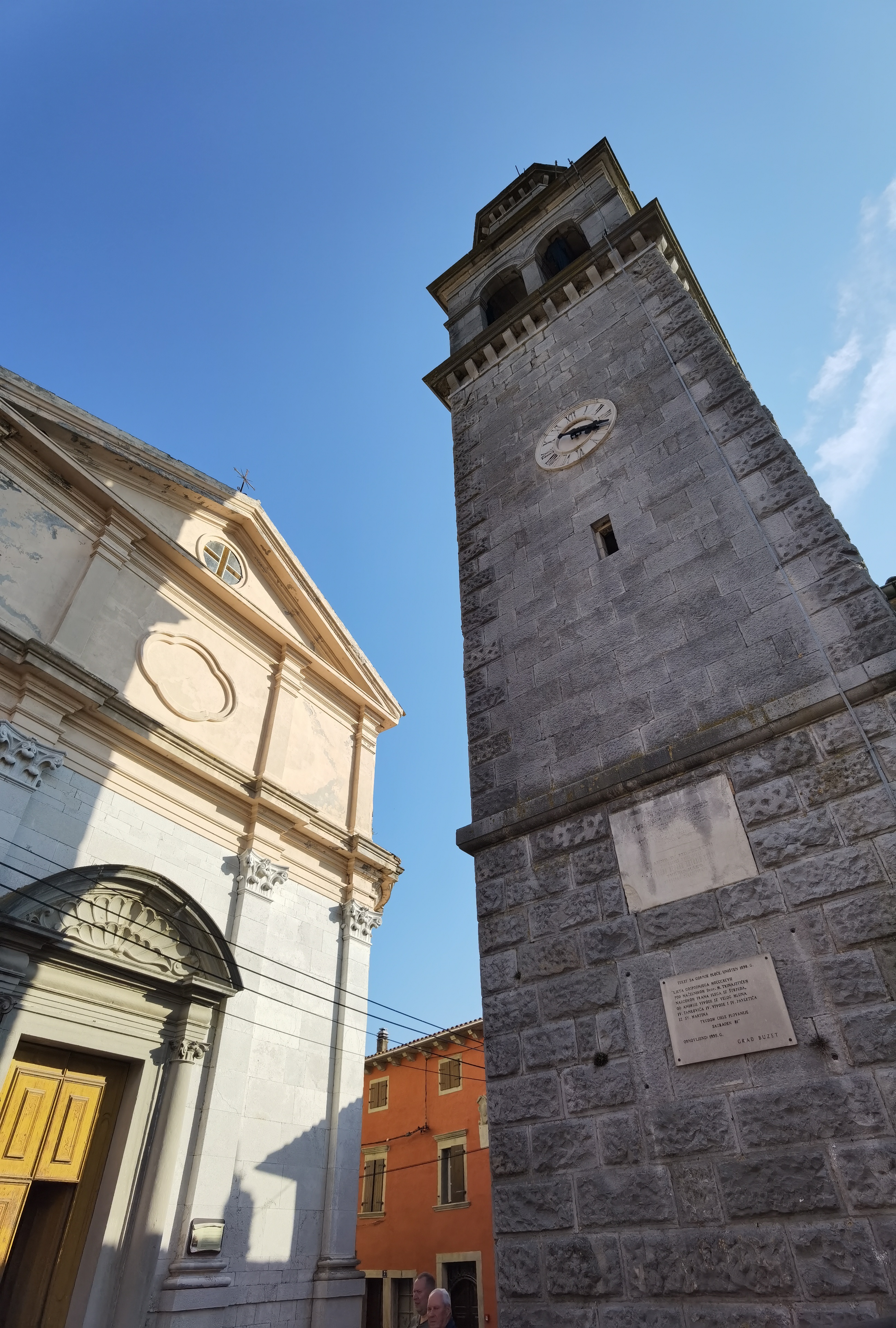 Since this time I will not have most of the photos to support all the interesting things that can actually be seen in Buzet itself, I will definitely write you some that are most interesting, and I will definitely have to come back to share that part besides the story.
Somehow I got used to going on trips to enjoy and only when I sit down at the computer and start editing pictures and writing on hive do I realize that it's actually a mistake not to explore the place before every trip, like any normal person. :)
That's why I often went around some attractions because I didn't know.
You know the saying, at least here in Croatia "One learns from mistakes".
It would be a pity to visit Buzet and not see the gorgeous medieval town on the hill. The settlement, which sits atop a 150-meter-high hill overlooking the Mirna River Valley, is a must-see.
Let's go on a Buzet tour! :))
Buzet is a fascinating old town that is well worth a visit. The old town sits atop a 153-meter-high hill in the middle of the valley, with the new town at its foot. The old Buzet is situated on a hill that has been inhabited since prehistoric times. A great gate from 1547 and a little gate from 1592 can be used to enter the old town. The town is exceedingly lovely, and the view from its ramparts of the valley where the river Mirna flows and the slopes of iarija is breathtaking.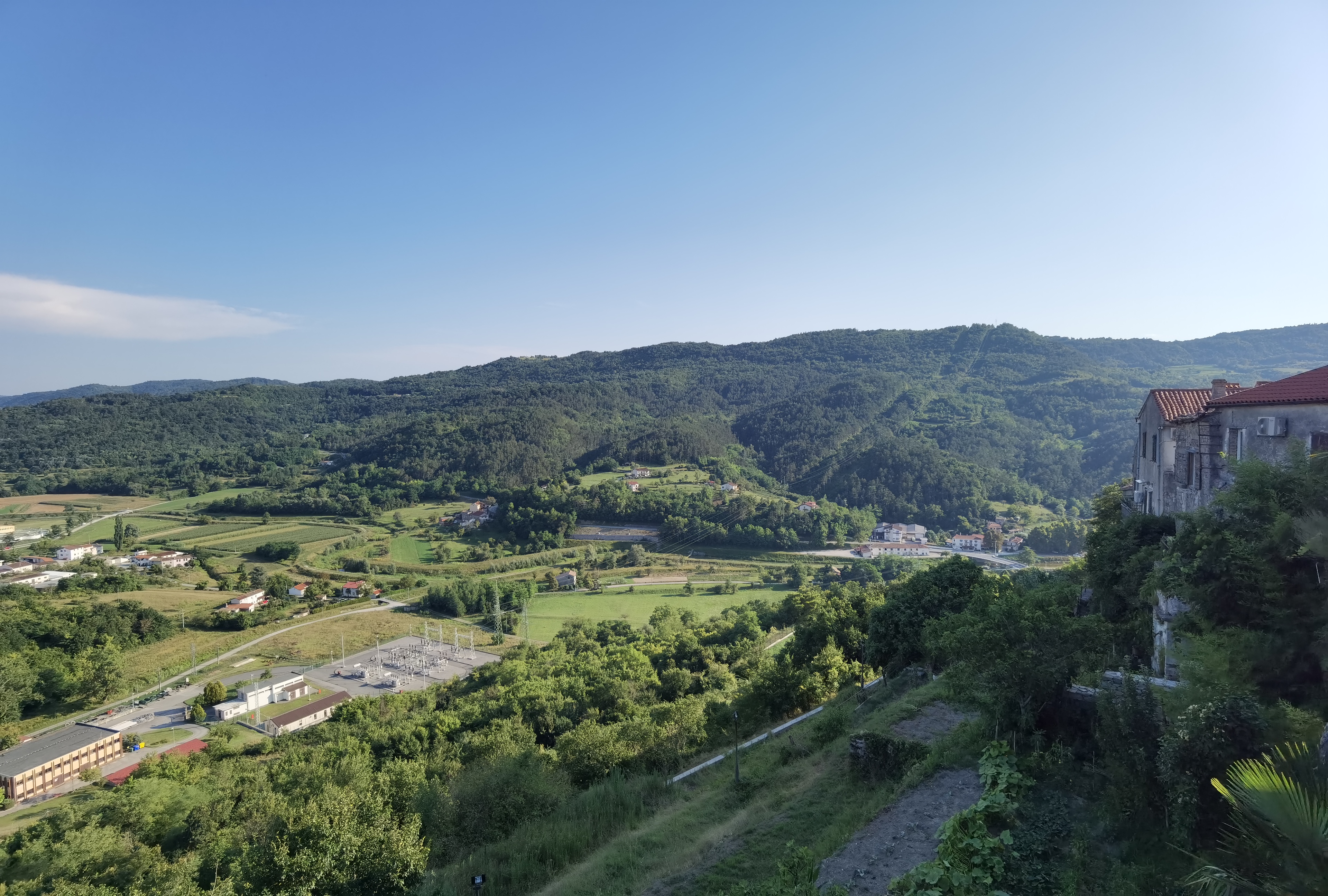 Buzet is a palace town in Istria.
Captain Andrea Erizzo rebuilt the southern rampart in 1699 after it was completed in the 16th century. Near the Vela Vrata Hotel, his coat of arms is built under a wreath of ramparts. Tombstones, coats of arms, and the well's neck can all be found in the lapidary. The Parish Palace, built on the site of a 16th century fortification, is close by. It was the Flego family's home or palace in the 17th century. There's also the Bembo Palace, which dates from 1728 and bears Captain Vicenza Bembo's coat of arms. The Renaissance tower, which is part of the fortification structure, is a short distance away.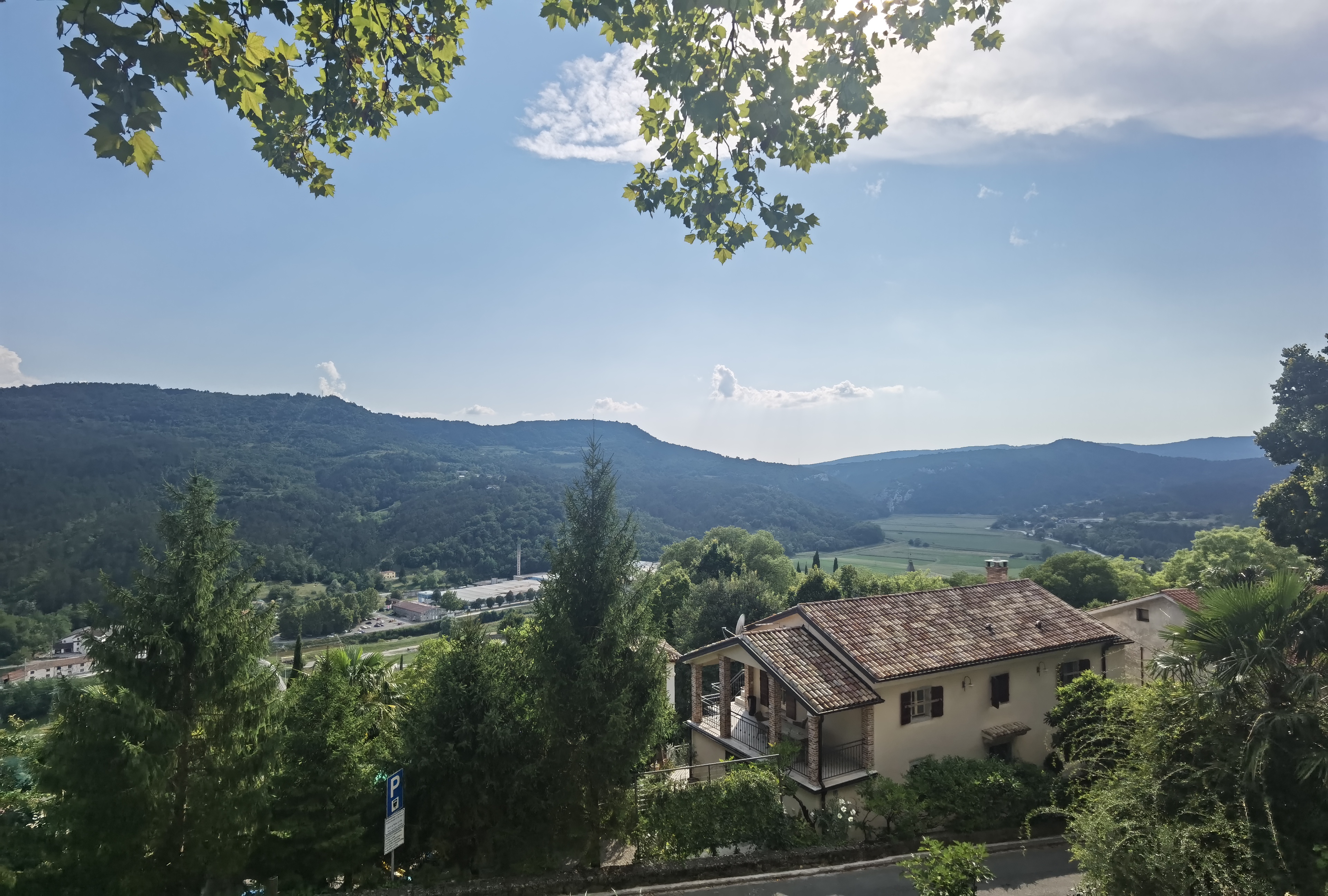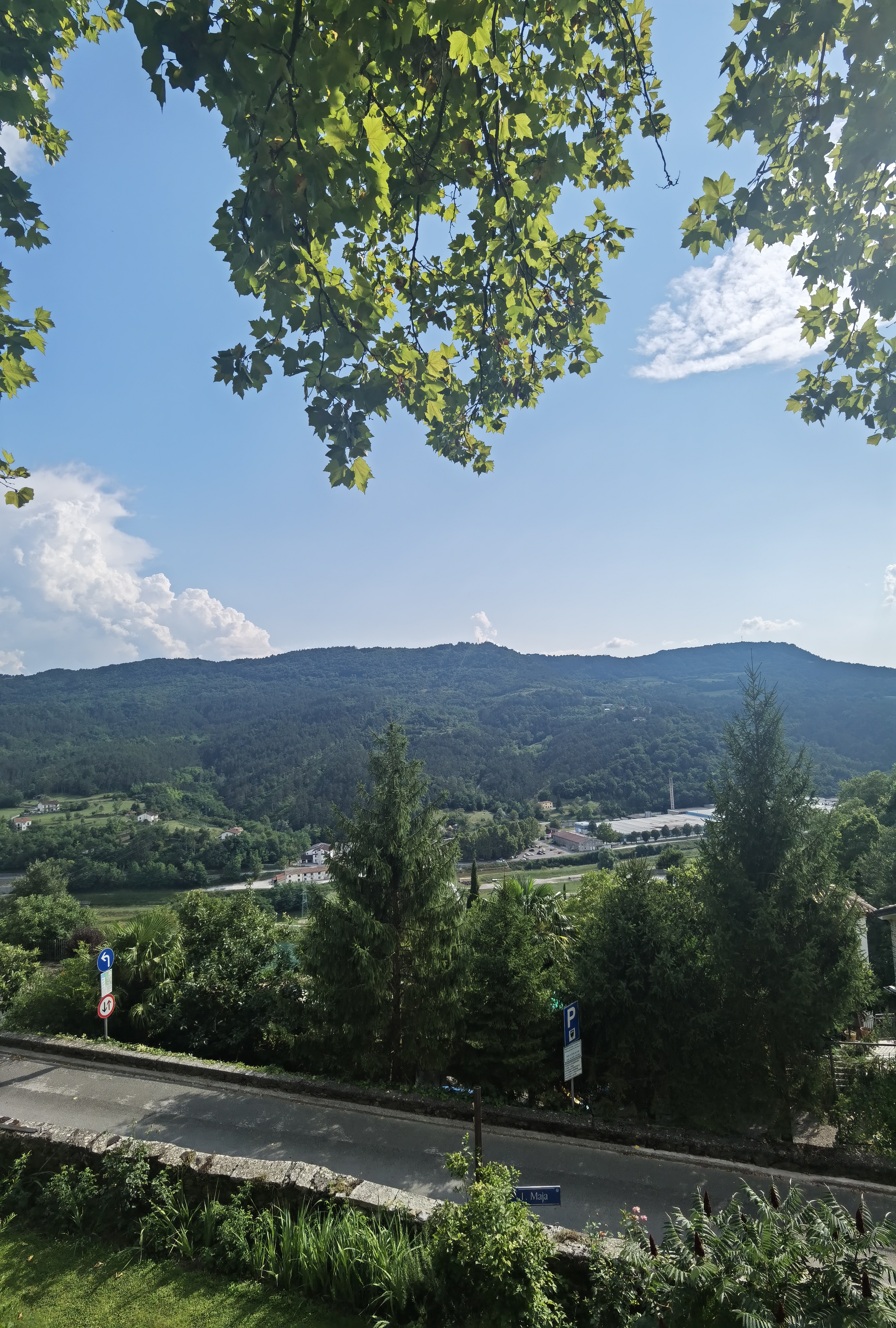 In 1784, the Blessed Virgin Mary parish church was constructed. It houses priceless merchandise as well as a trove of valuable little plastic things. The organ was built in 1787 by Gaetano Callid. The large bell tower, built in 1897, dominates the area, and its main attraction is the bell, which was carved with the Glagolitic inscription in 1541.
Did you know that until the twentieth century, the Glagolitic alphabet was used in nearby Hum, the world's smallest town?
Narrow Street.
There is an unusual street in the Old Town with the inscription Ku pasan, pasan. We arrive on the main street, where the Vela Vrata Hotel and the Buzet Tourist Board office are located, after walking down Uska Street. Buzet's ancient town has four town squares that are connected by three streets.
It's incredible that I've never seen the street in all these years. We should be well-informed on all of the attractions in towns, villages, and other areas we visit, regardless of how far away they are from where we live.
Just don't be like me. please! :))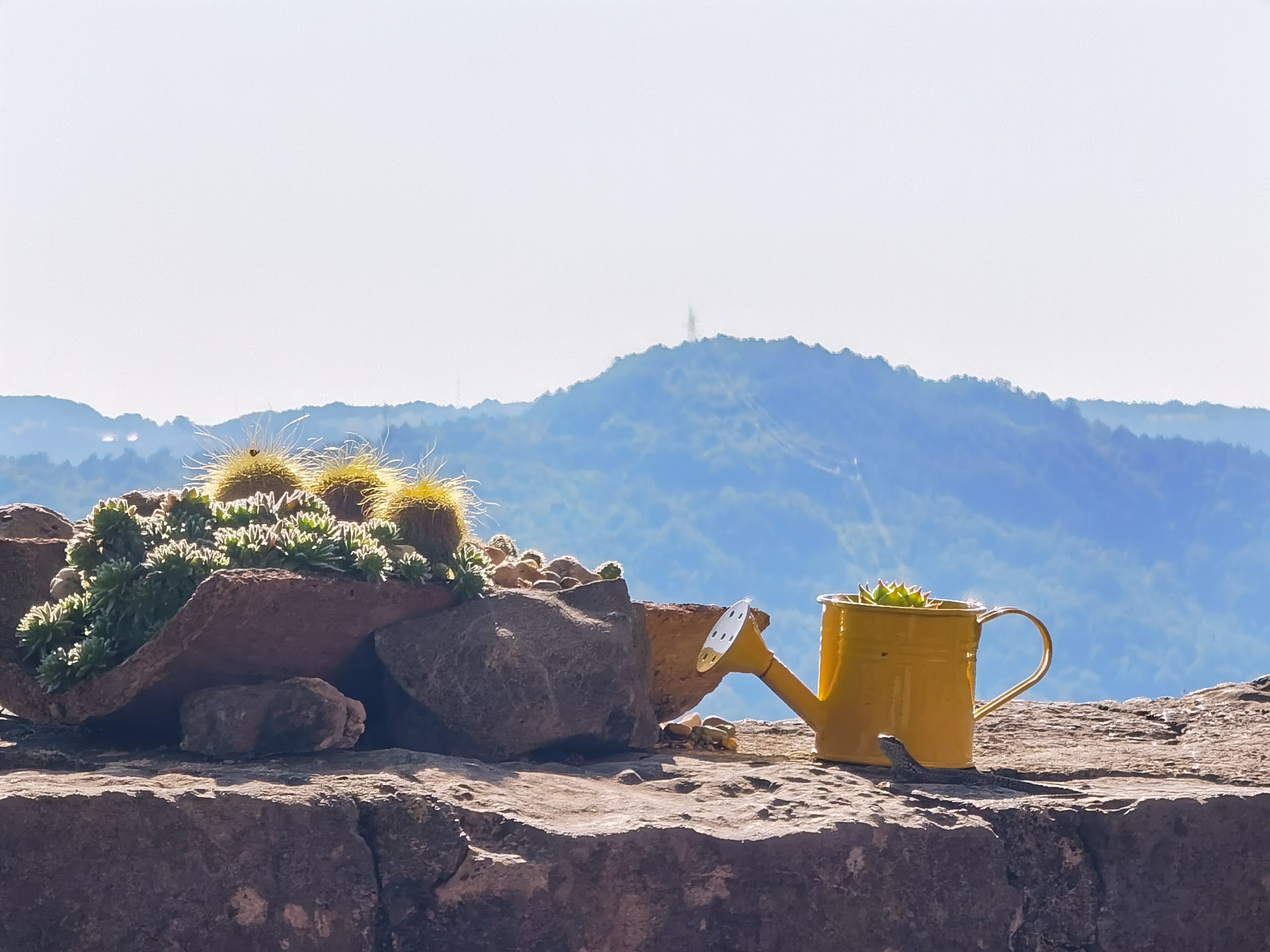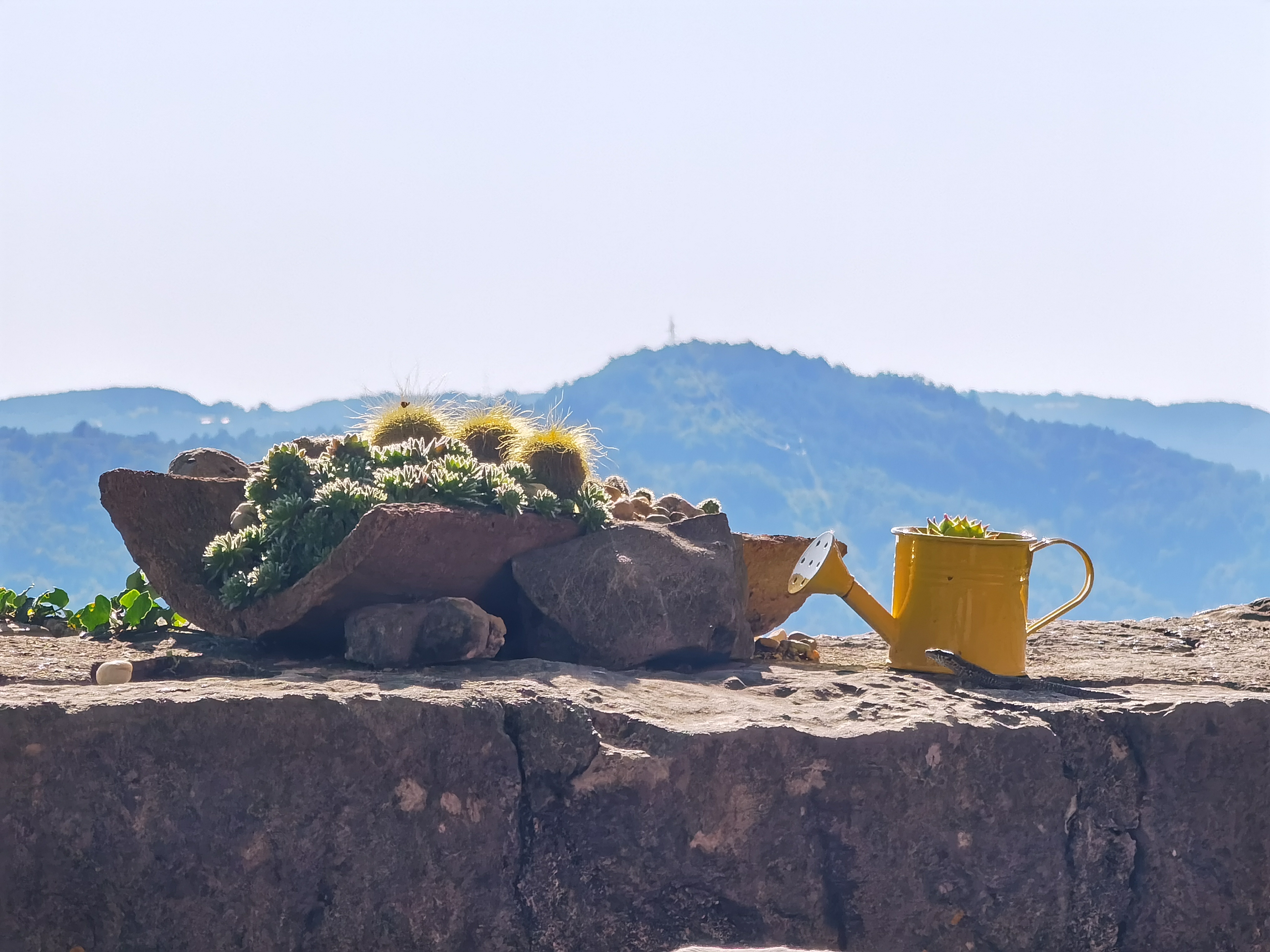 This friend of mine was enjoying the sun, he didn't mind me getting close to him, at all.
Many visitors to this area are drawn to Buzet because of its natural beauty, which includes canyons, hills, and valleys. It is absolutely worth traveling through the Buzet woodlands in September because you will come across truffle hunters and have the opportunity to watch how they locate truffles.
Because Buzet is known for its truffles, this highly prized item is utilized in a variety of recipes, imparting a distinct aroma and a touch of luxury, much as the prized olive oil without which Istrian cuisine would be incomplete.
Truffles are underground tuberous mushrooms that have a distinctive odor and flavor. They can be found growing along the Mirna River. The white truffle season in Istria starts in the autumn and lasts until the beginning of the winter. The most expensive and delectable is the white truffle. Summer truffles are black, have a milder flavor, and are slightly less expensive. Truffles are an expensive "sport," and the price is determined by supply and demand, so it's not surprising that a kilo of white truffles costs around 2,000 euros.
They even have truffle ice cream. Although I'm a huge truffle fan, I'm not sure how delicious the ice cream itself would be.
Biska, homemade komovica brandy, white mistletoe, and four varieties of herbs or liqueurs created from medicinal herbs are available in Buzet, and Istrian wines - indigenous Malvasia and black Teran - pair well with delectable foods. If you prefer beer, you'll be pleased to learn that this city produces some of the best in the country.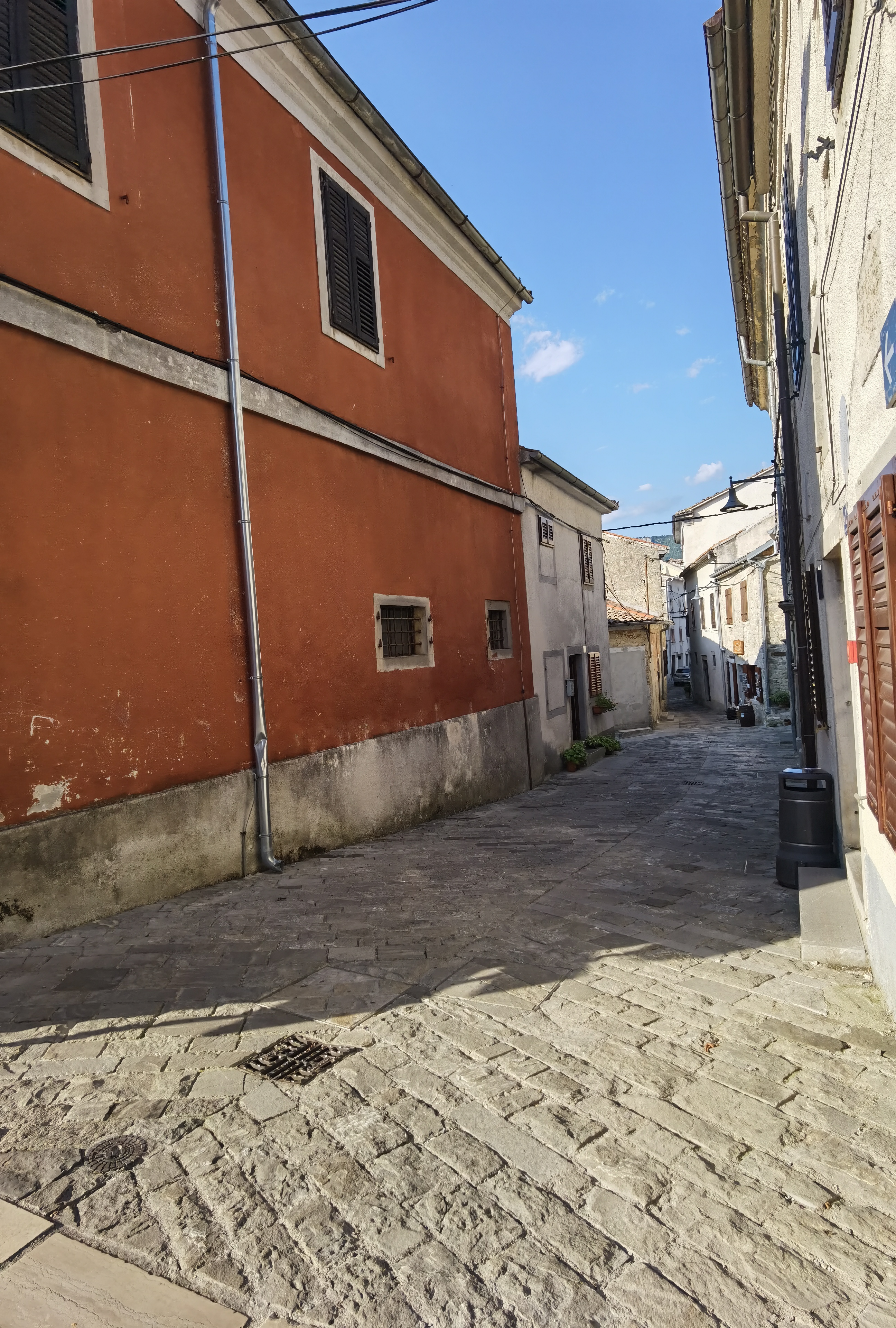 If you want to feel the spirit of Buzet and antiquity, go to the only, largest, and most gigantic event in the Traditional Town, which is Subotina done the old way. On that day, the first Sunday after St. Marija Mala's feast, old craft workshops, the majority of which used to be in Buzet, were reopened. The old city bakery, the old smithy - blacksmith shop, the comb company, and the city pharmacy are just a few of the workshops that are beautifully designated with information boards so you can quickly figure out which building is which and when.
Subotina (samanj), which was celebrated in Buzet on a regular basis in September, depending on the Assumption feast (September 8). This festival has been enhanced since 2002 by the program "Subotina the Old Way," which is now conducted in the old town.
I was once, and I can tell you that I still have memories of that day, how fantastic it actually was, and it happened long before I stepped so dangerously into my thirties.
I was once, and I can tell you that I still have memories of that day, how fantastic it actually was, and it happened long before I stepped so dangerously into my thirties. :))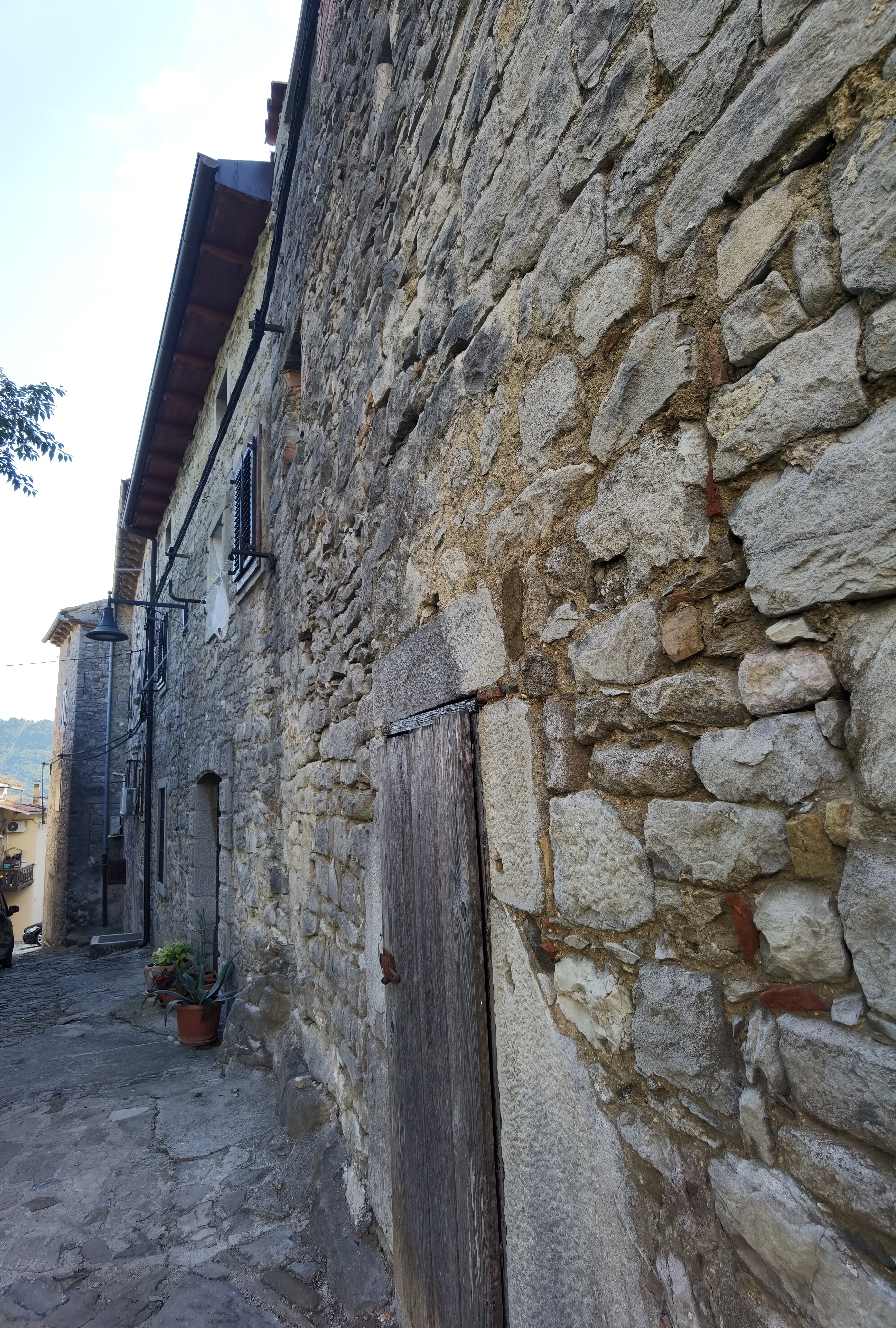 That information may be for some post about my reintroduce,
I used to be a steemite, and I used to write really little things. The majority of my work was focused on photography. Unfortunately, I stopped writing after only a few posts and, if my memory serves me well, reappeared three years later.
Those thirties, on the other hand, do not need to be addressed on any future posts.
I realize that being in your thirties isn't a big issue, but I won't be able to claim that I'm still in my twenties anymore. Ha ha ha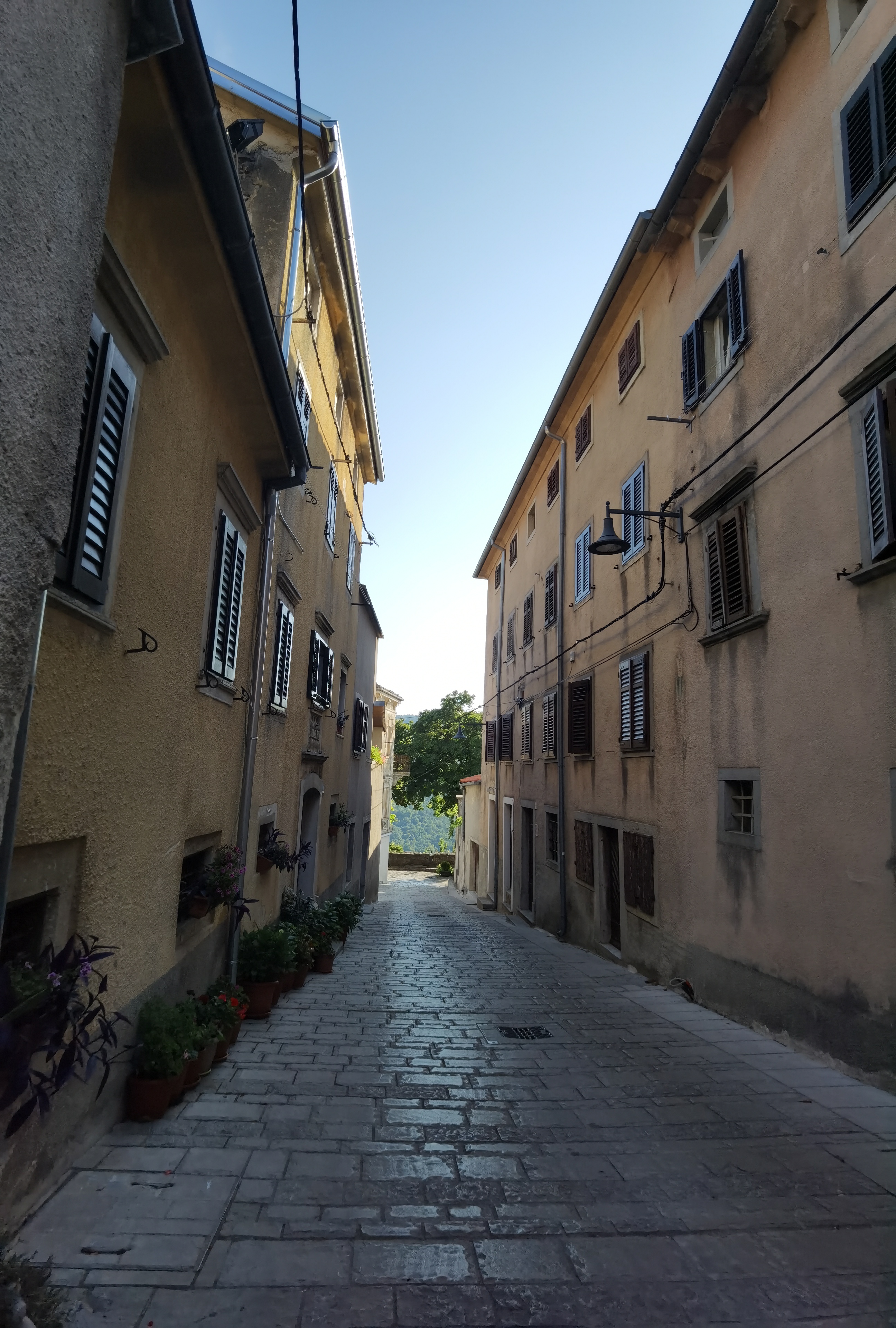 Curiosities about the buzet and its surroundings:
• Church of St. George - from the 17th century, with Venetian and Baroque altars, paintings of saints from the 18th century, bell and Baroque choir benches
• The Church of St. Vida - from the 17th century, with a statue from the 15th century
• Kotli and Mlini - picturesque old stone villages with ruins, waterfalls and a restaurant with traditional dishes
• Hum - the smallest town in the world, home to medicinal brandies with mistletoe
• Roč - a medieval town with stone gates, walls and five towers
• Sovinjak - a beautiful medieval town located on a plateau
• Vrh - a place from which you can see 153 Istrian villages, known for the production of sparkling wine and Istrian brandy with mistletoe
• Pillar of Shame, Salež - the only preserved pillar of shame in human form
• Učka Nature Park - a place rich in flora and fauna, which boasts several endemic species, with exceptional archaeological treasures and old evidence of human presence dating back 14,000 years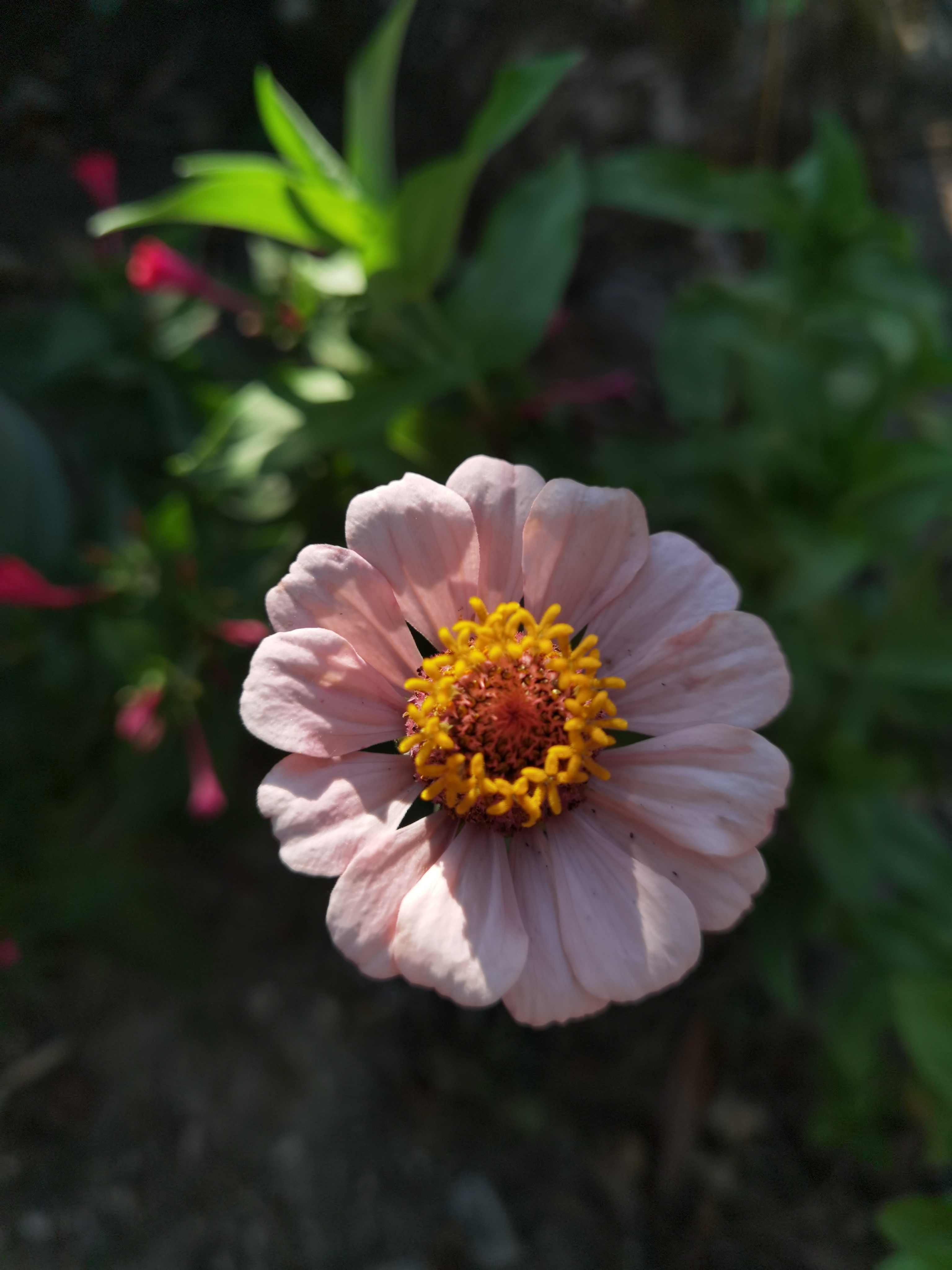 We walked through the old streets, churches, and walls, imagining what life was like in such a city, and then we moved on.
We sat down in a neighboring cafe to refresh ourselves with fresh juices at the end of our stroll before heading back to Rijeka.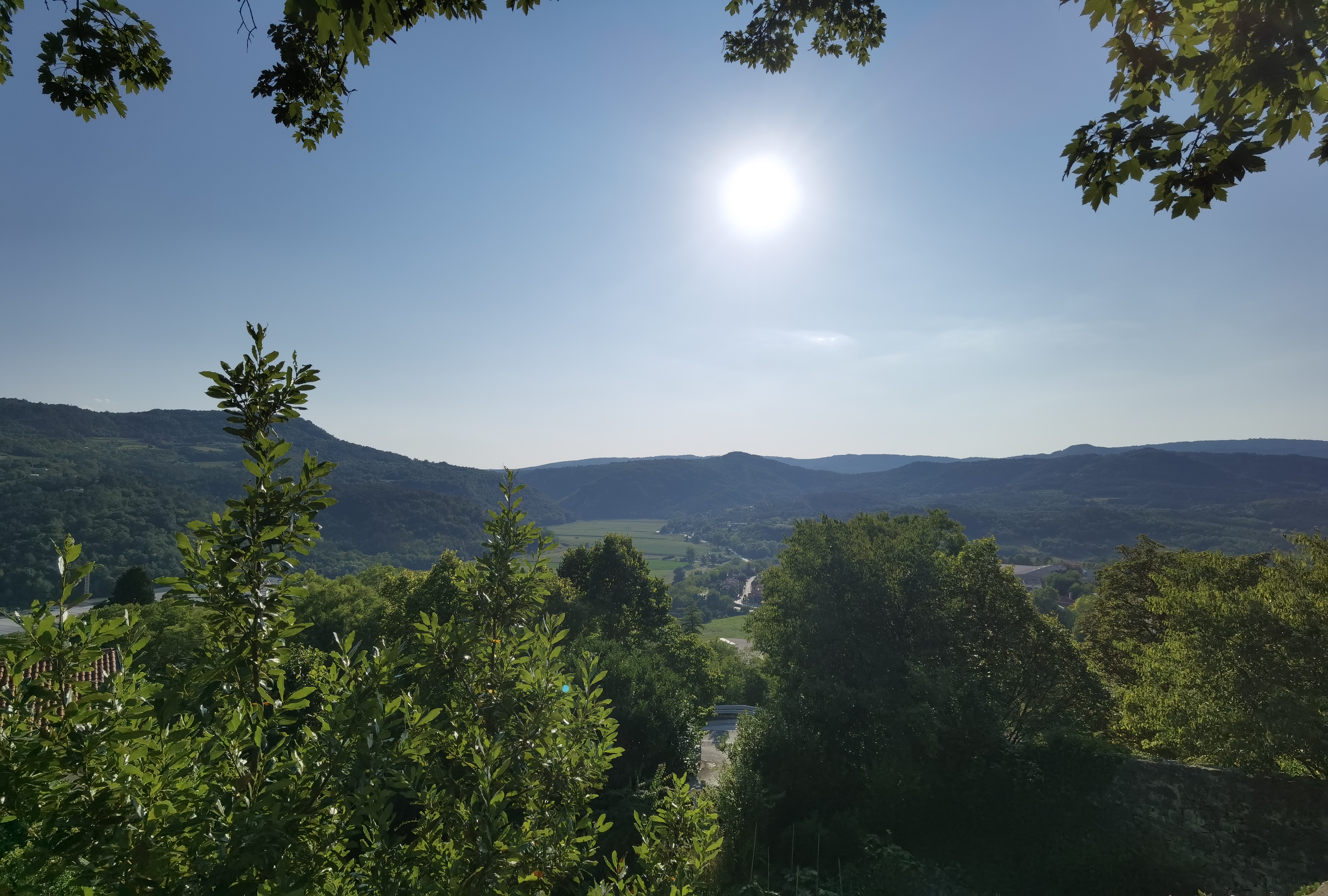 Despite the fact that the day was drawing to a close, when we arrived in Rijeka, we went to a nearby beach, went for a swim, drank a few more cocktails in the shallows, and concluded with anecdotes that made us laugh and made us happy.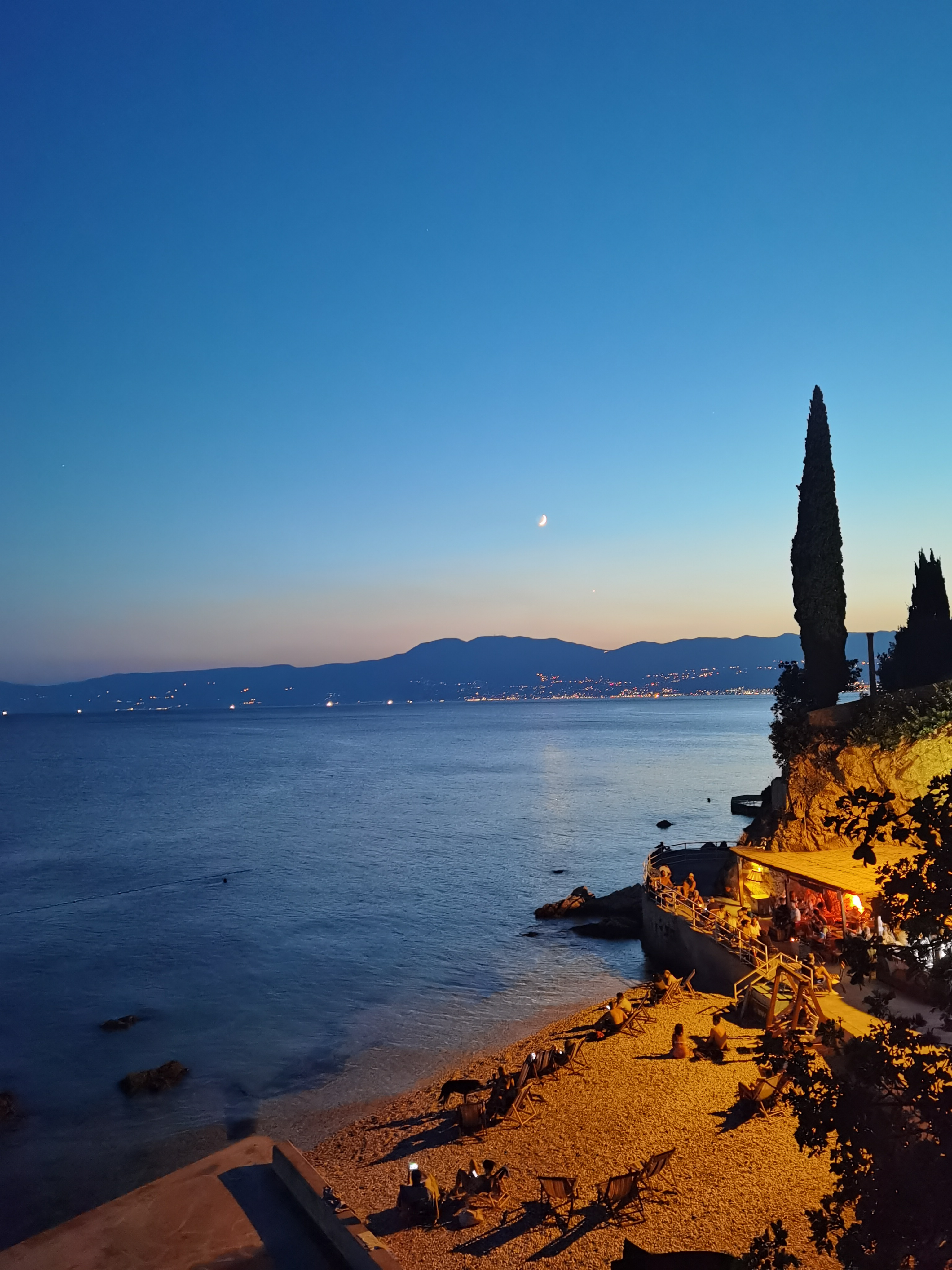 "Be happy for this moment. This moment is your life." —Omar Khayyam