Hello everyone, I'm so excited to share with you guys Tra Que Vegetable village, a famous place in Hoi An. If you are a nature lover and want to experience authentic village life. Take a day to explore the green space and enjoy the idyllic feeling of the countryside here! Coming here, in addition to enjoying the peaceful atmosphere, visitors also have the opportunity to experience many interesting farmer-style activities. Let's learn more about this place with Lina to see what interesting things are there! Tra Que vegetable village is an equally attractive tourist destination for those who love the anomaly and the rustic.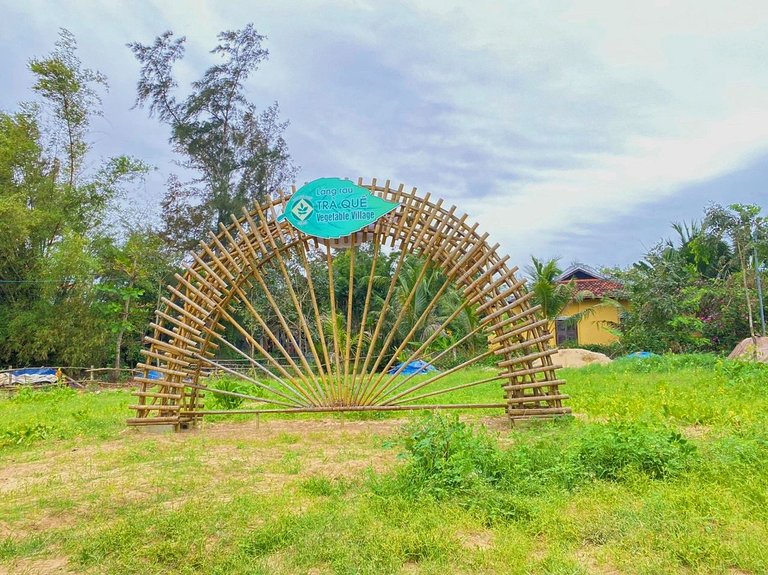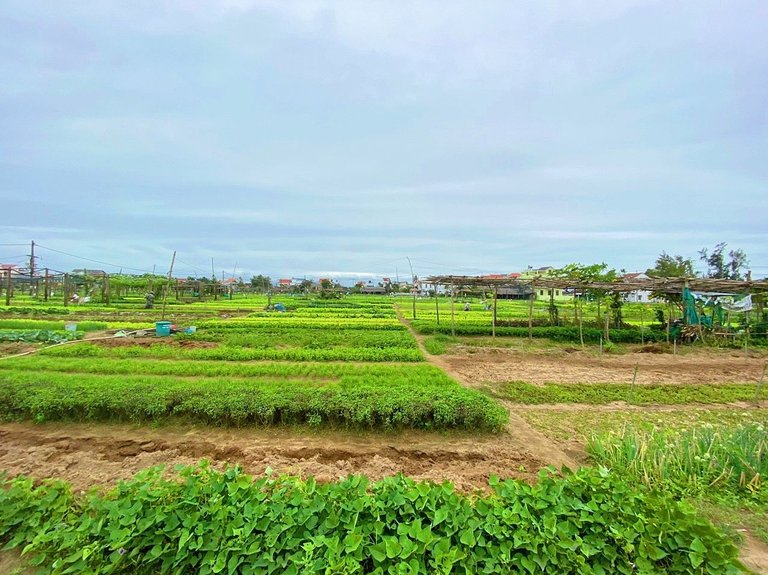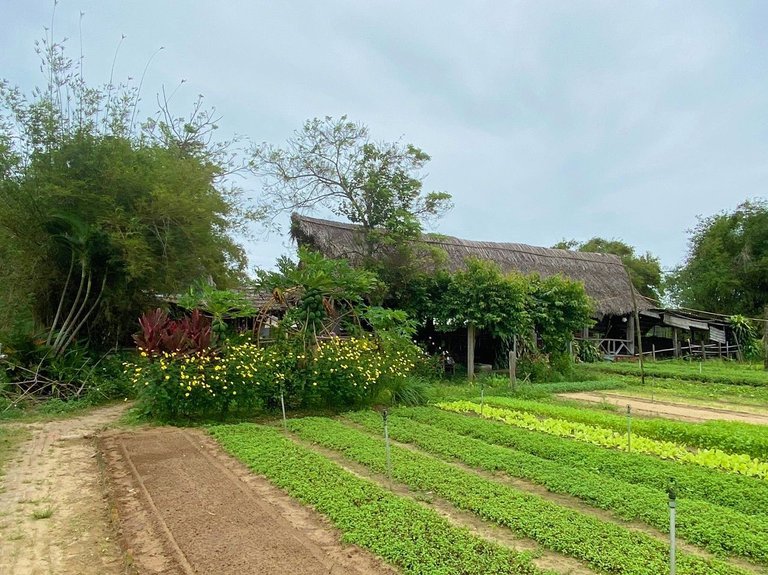 Where is Tra Que vegetable village located?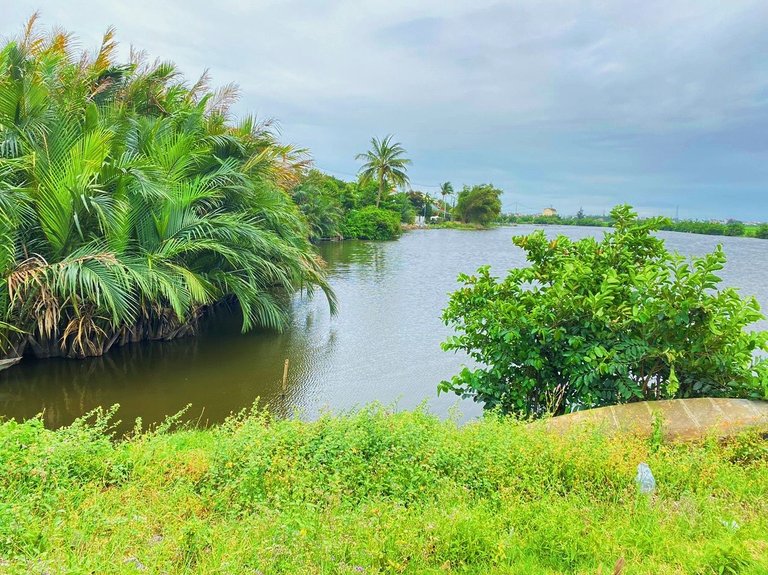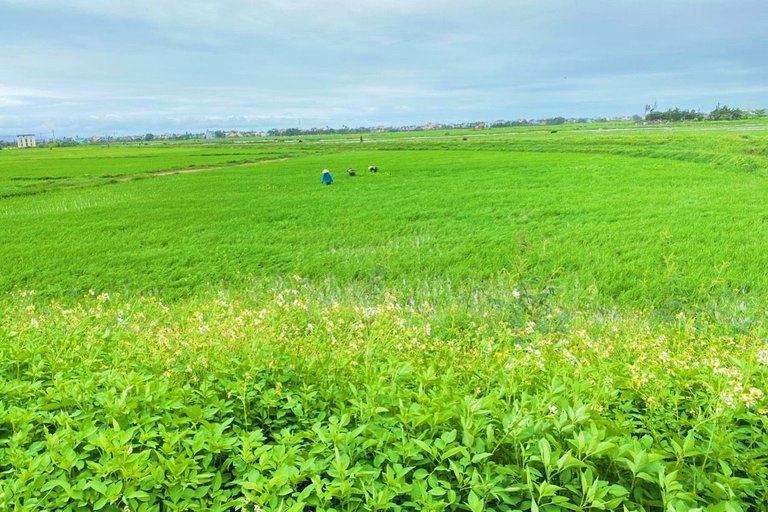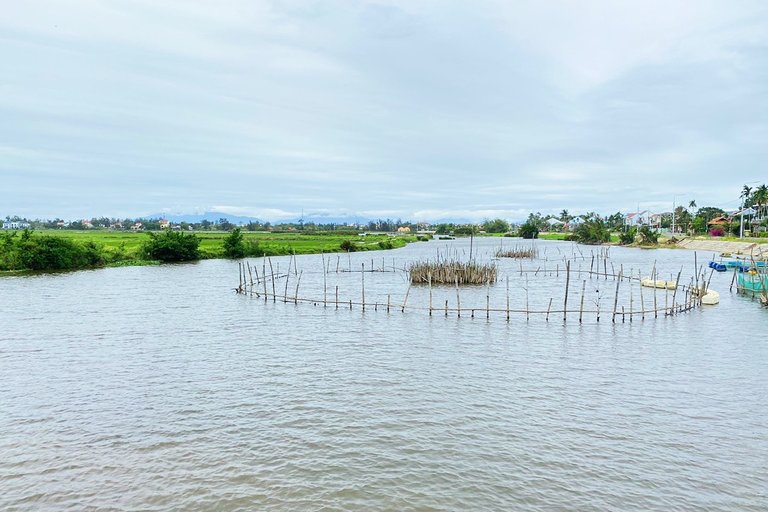 Tra Que vegetable village is located in Cam commune, Hoi An city, Quang Nam. If you are a person who loves to explore and cook, you can't miss this place. when we visit this place, we will enjoy the peace of the countryside with the closeness and simplicity of the people here.
The golden time to explore Tra Que vegetable village.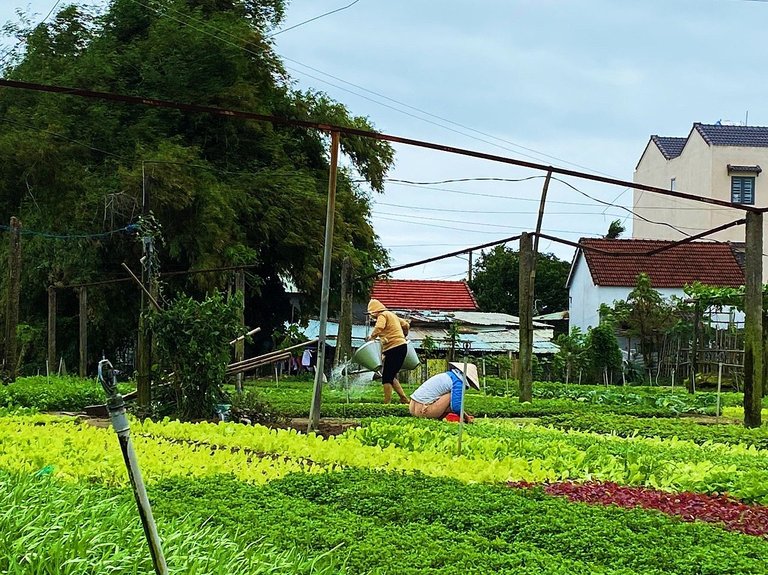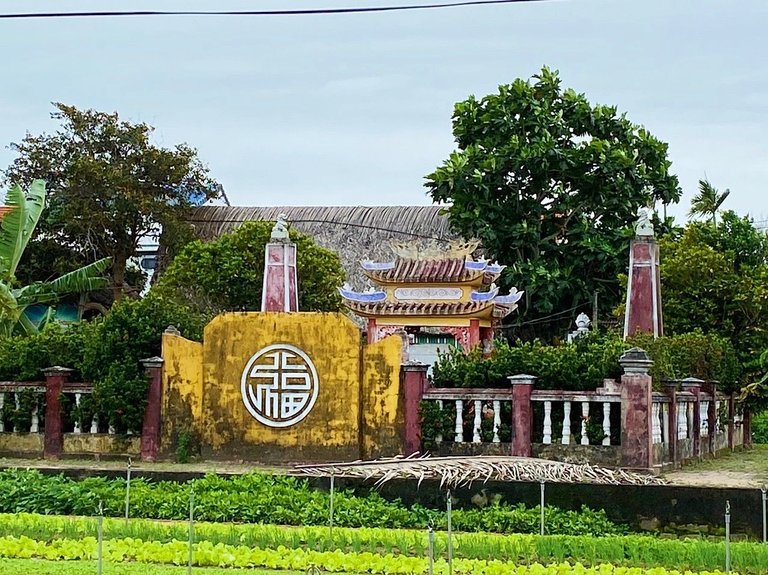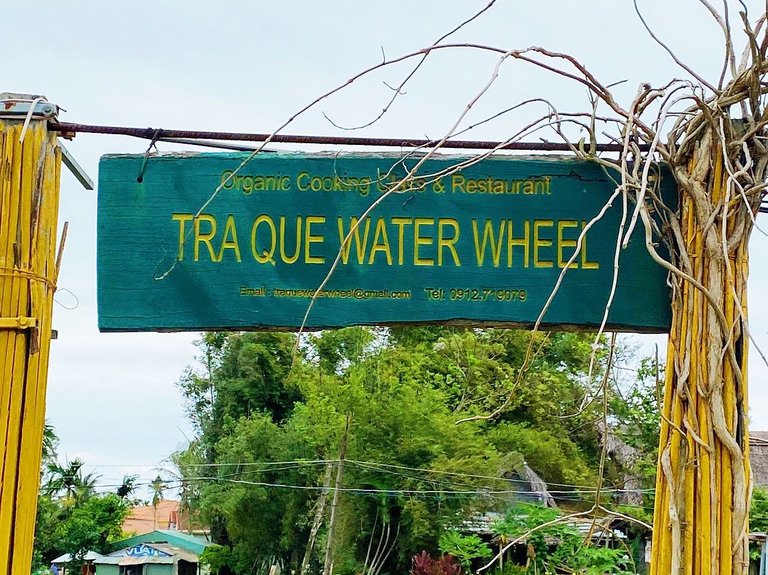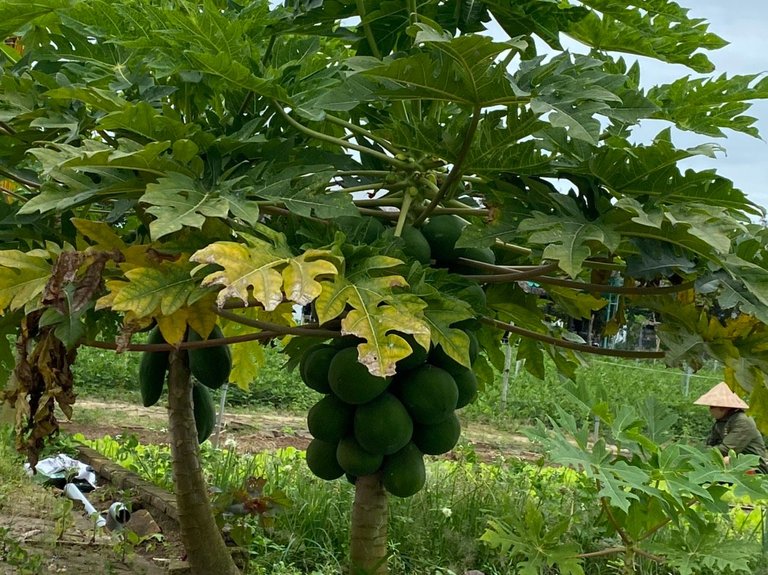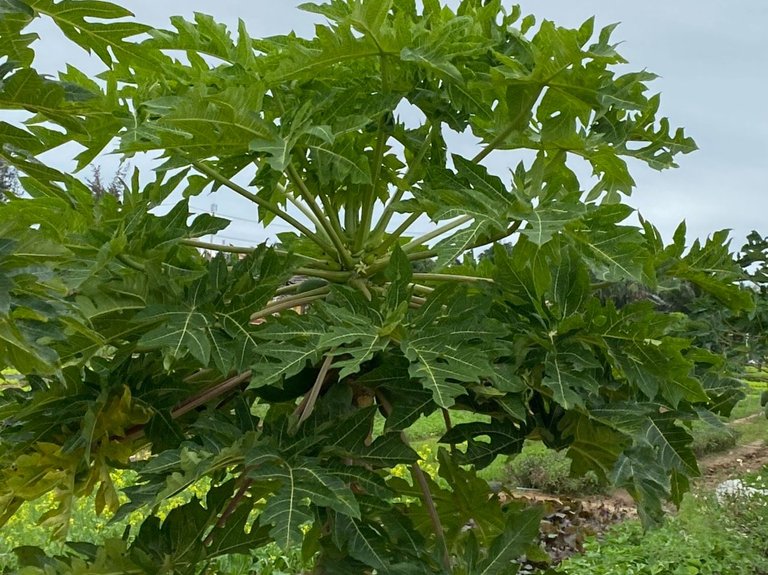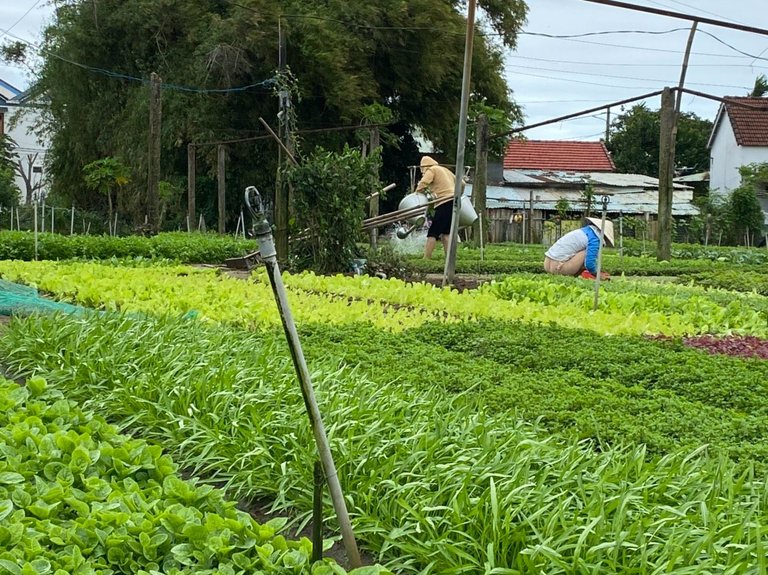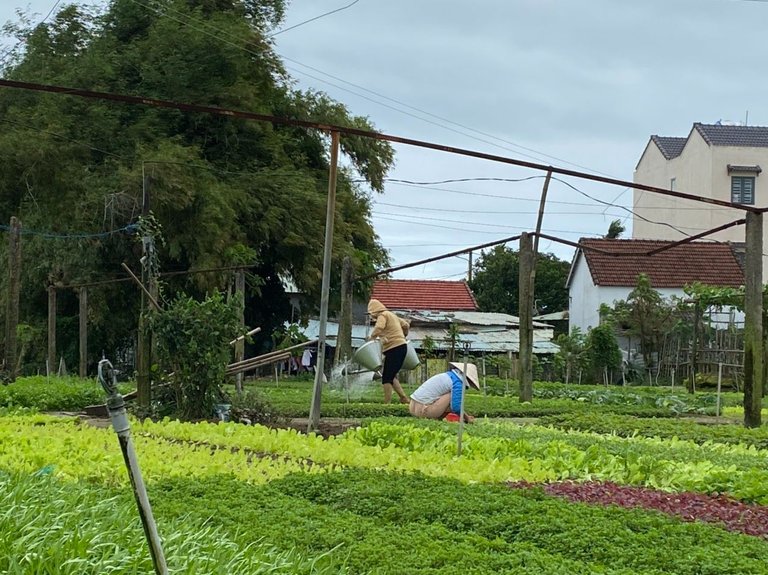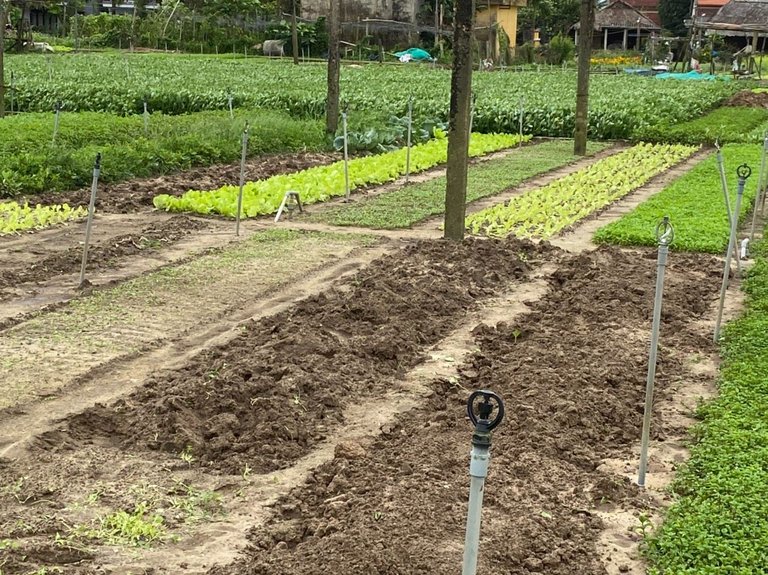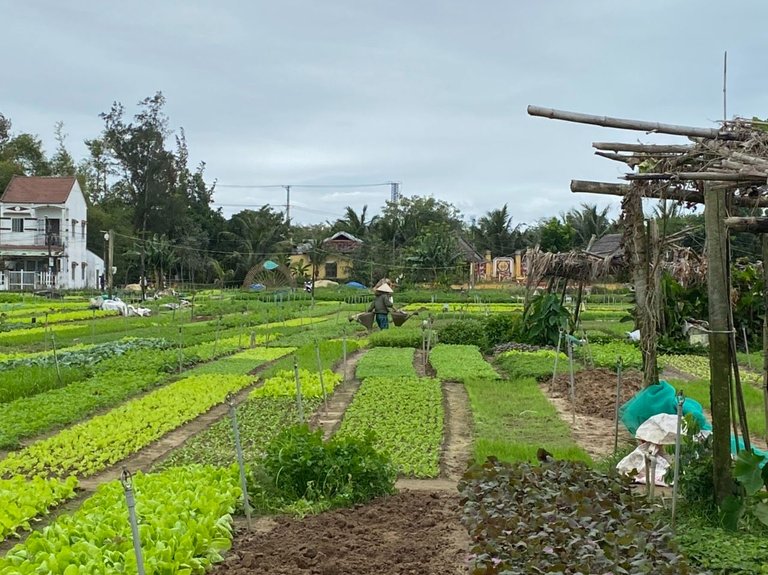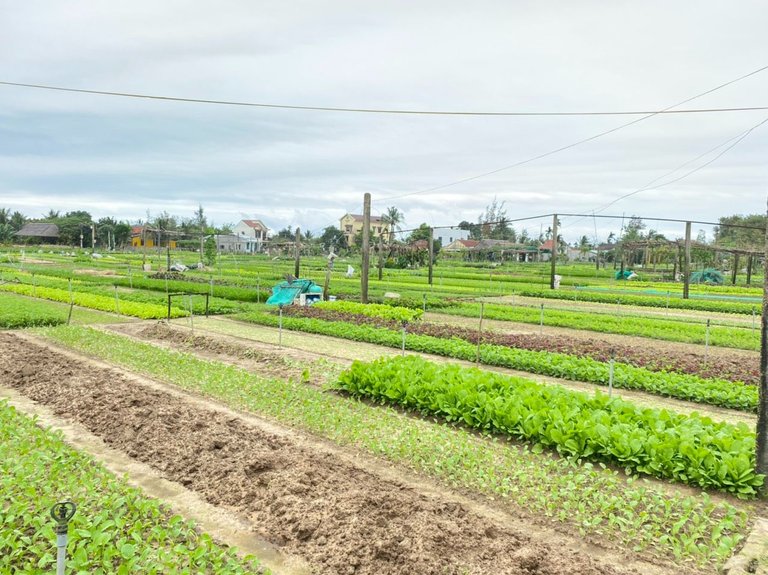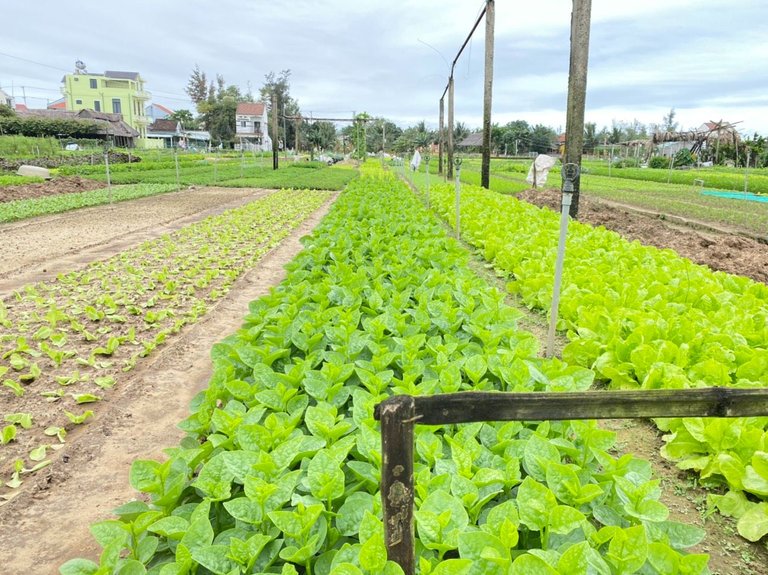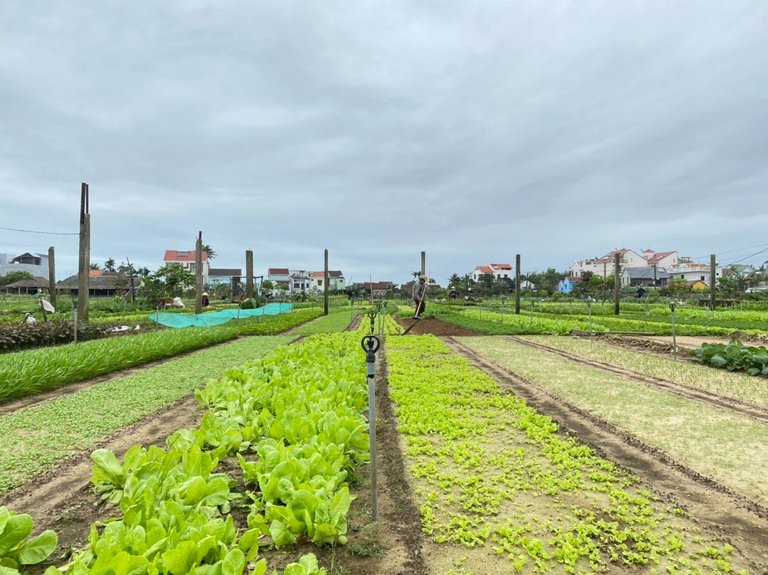 The morning with fresh and cool weather is an extremely ideal time to explore this place, Bicycle is the first choice when visiting Tra Que Vegetable Village. You can drop your soul into the beautiful and poetic rice fields on the way to this village.
Tra Que Vegetable Village, which provides clean vegetables for Hoi An and Da Nang cities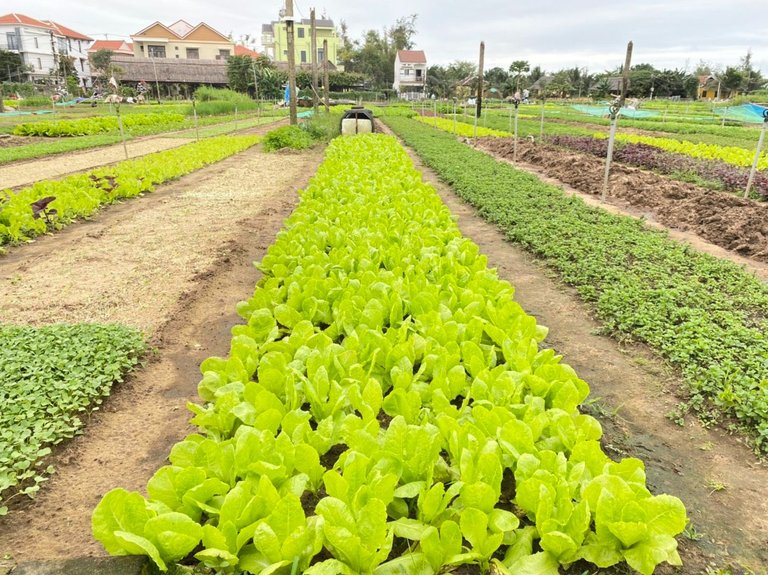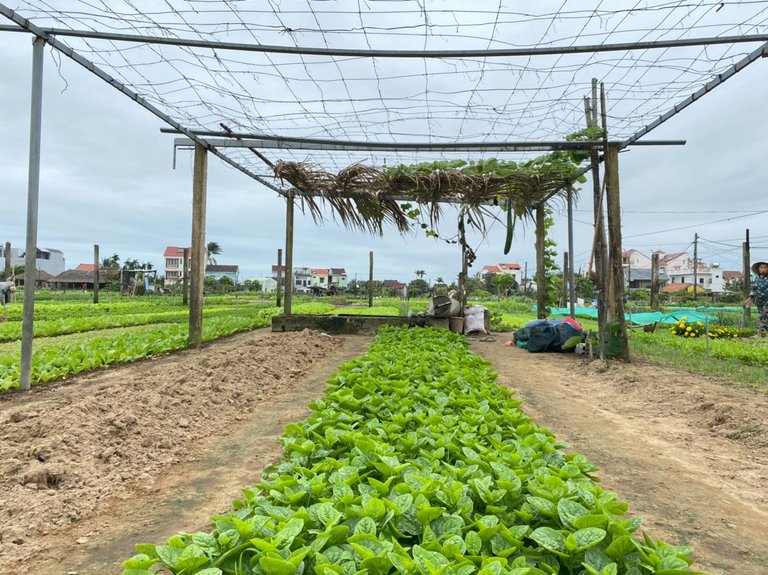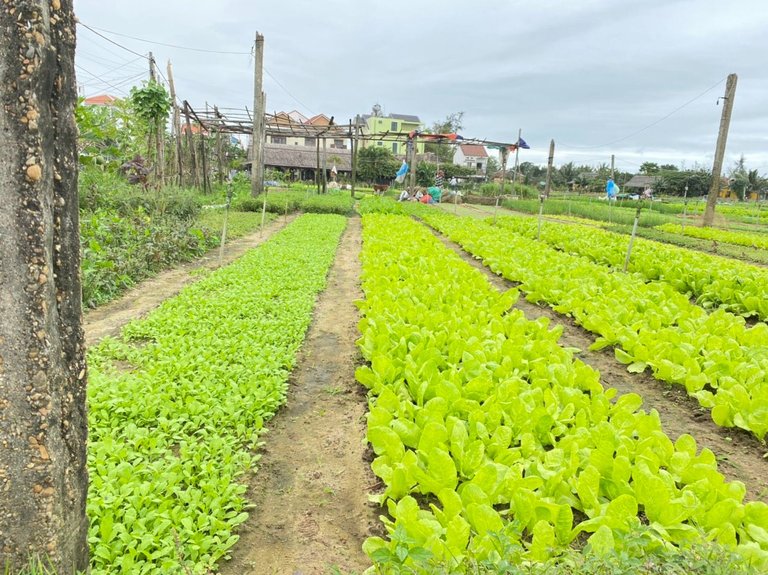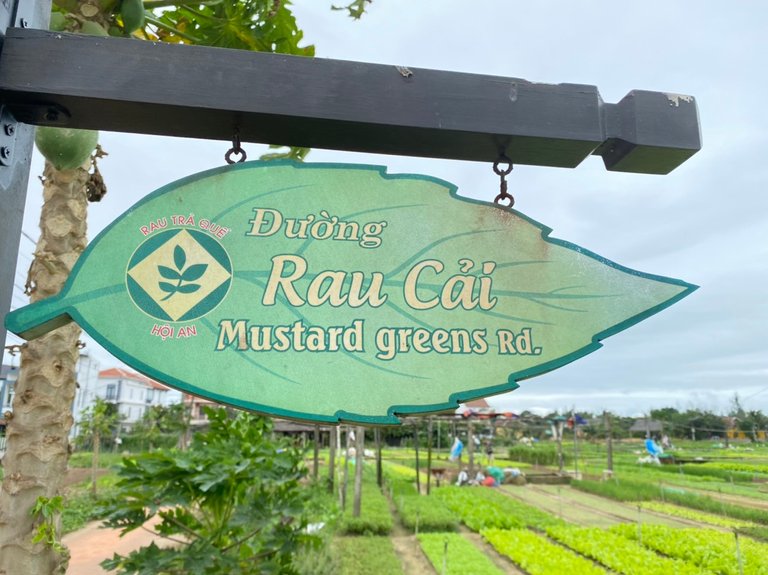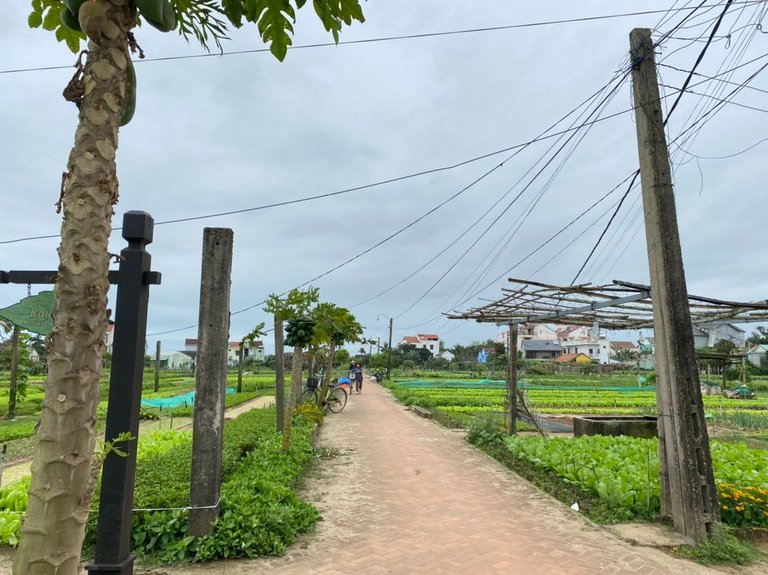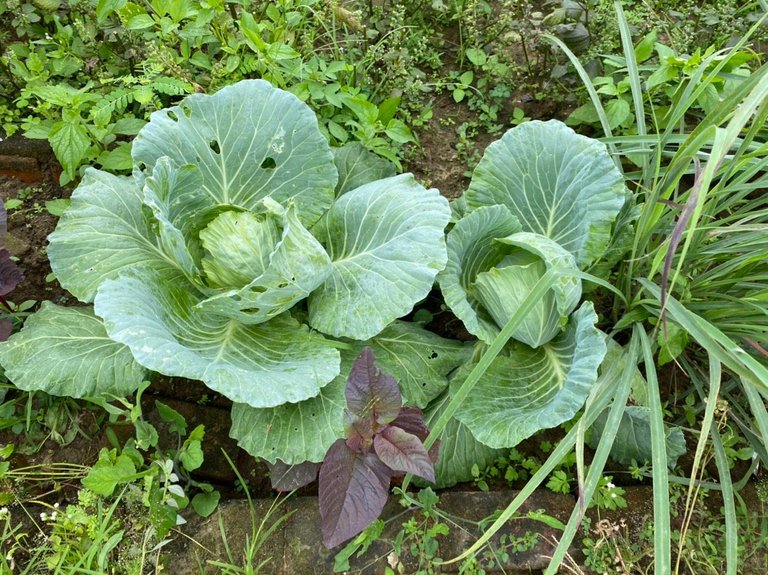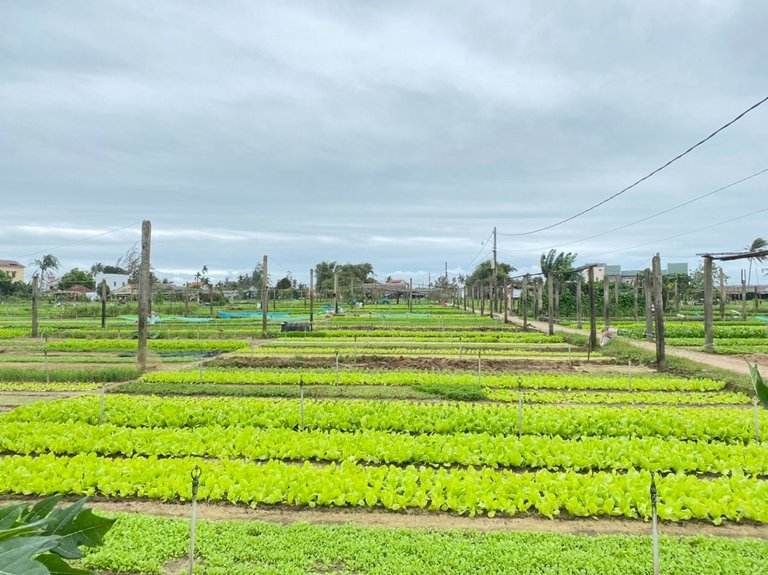 As you know, the cuisine of Hoi An and Da Nang is extremely rich and diverse. And Tra Que Vegetable Village also contributes a big part to create this richness. This village is the main source of clean vegetables for Hoi An people and Da Nang city.
It has more than 40 kinds of vegetables grown by 130 households with a total area of more than 40 hectares. Vegetables have all flavors: sour, spicy, sweet, bitter and acrid. This has contributed to making the taste of Hoi An specialties more attractive.
Historical story about Tra Que vegetable village
There was a Nguyen Dynasty king who visited this place in the 18th century and smelled the smell of herbs like cinnamon (vietnamese-Cinnamon). So he named this place Trà Quế Vegetable village.
Why are vegetables here always green?
From ancient times until now, people here still maintain the method of growing organic vegetables to deserve the name that King Nguyen has bestowed. They have taken seaweed from the De Vong river to fertilize the vegetable beds more green and the tender care of the vegetable growers has made it more lush and green.
Besides, the vegetable beds doesn't use the chemical fertilizers and pesticides in here, so you can rest assured when buying vegetables from here.
Interesting experiences in Tra Que village
One day become a farmer and plan vegetables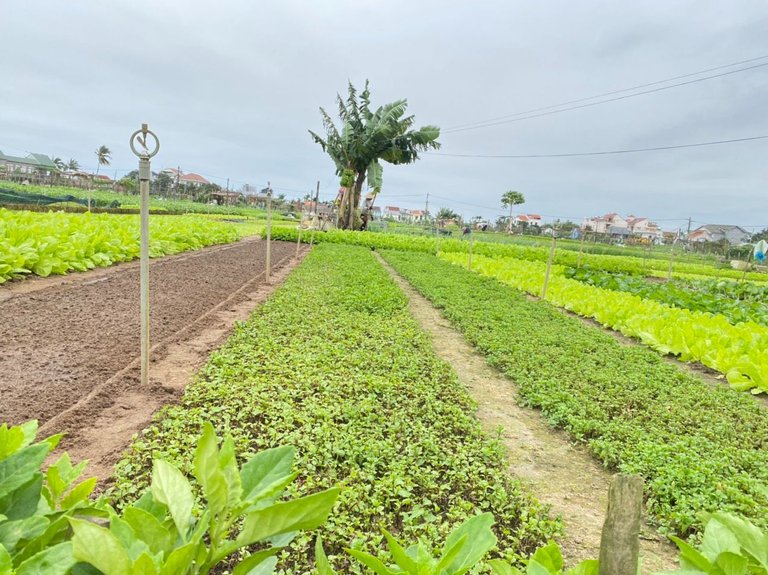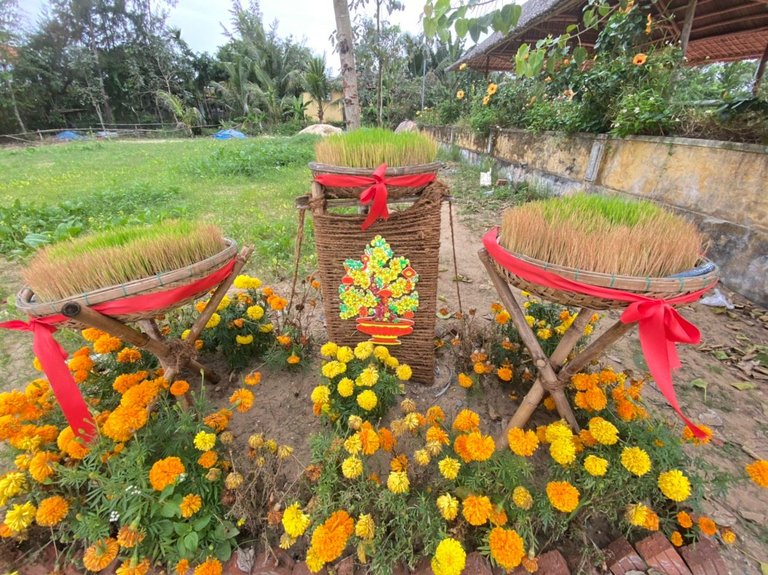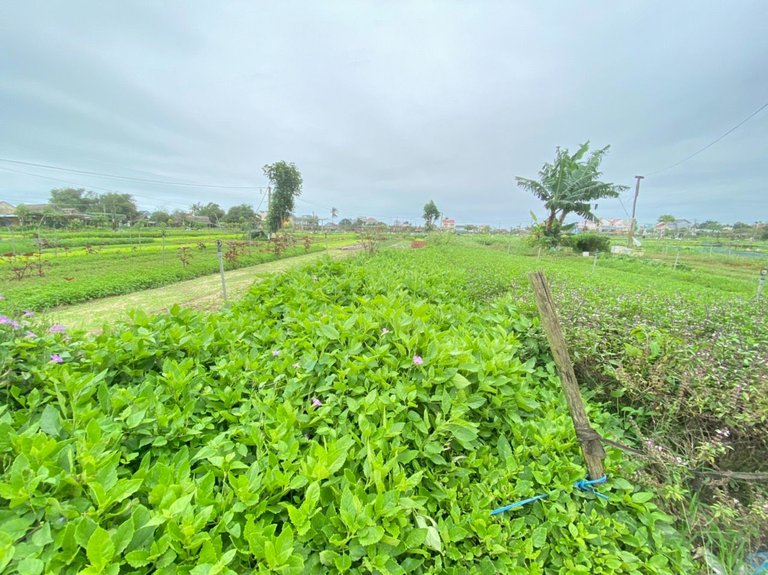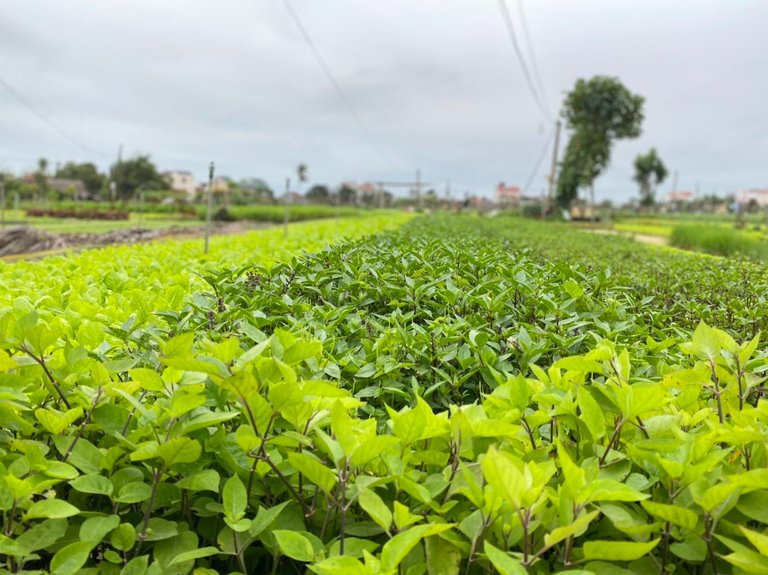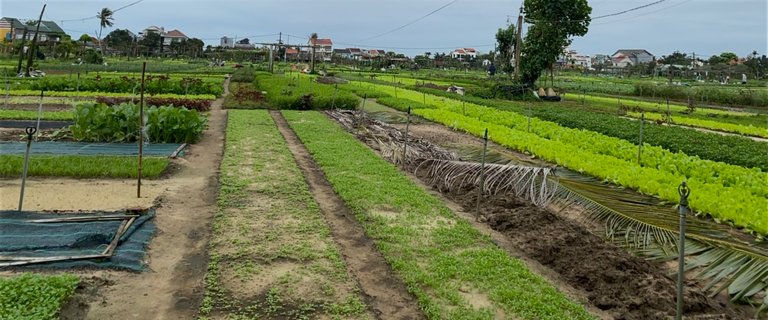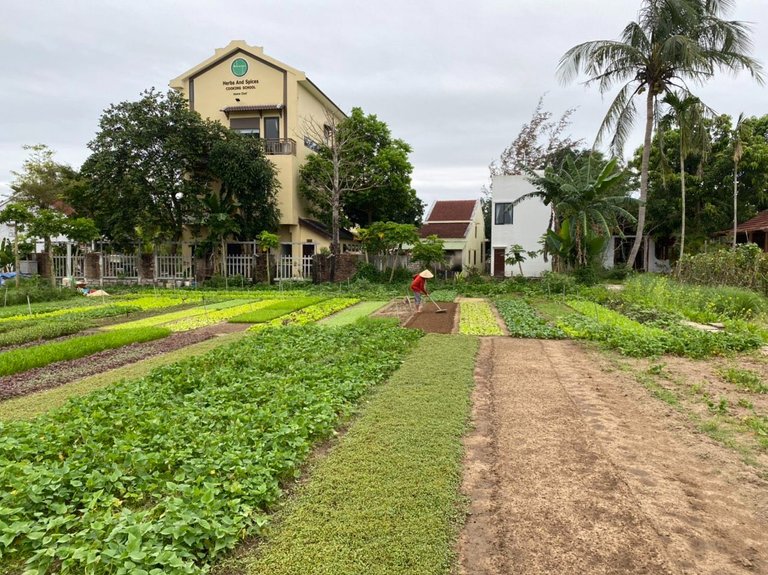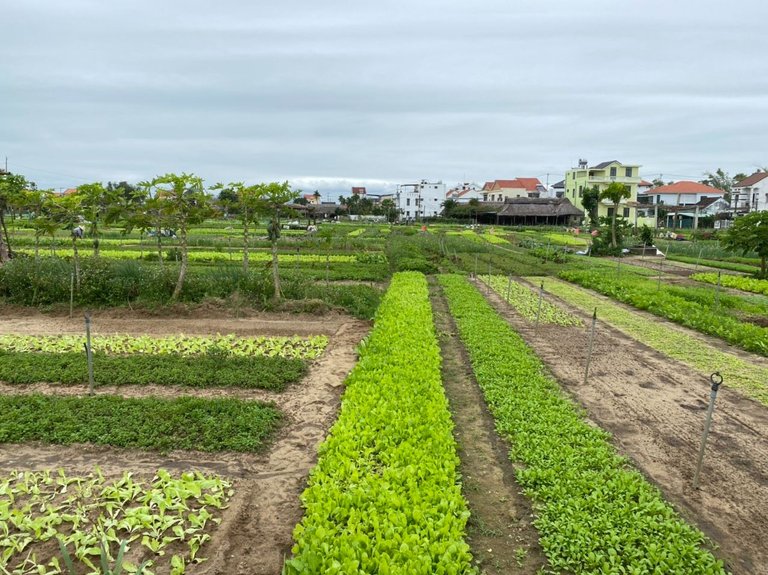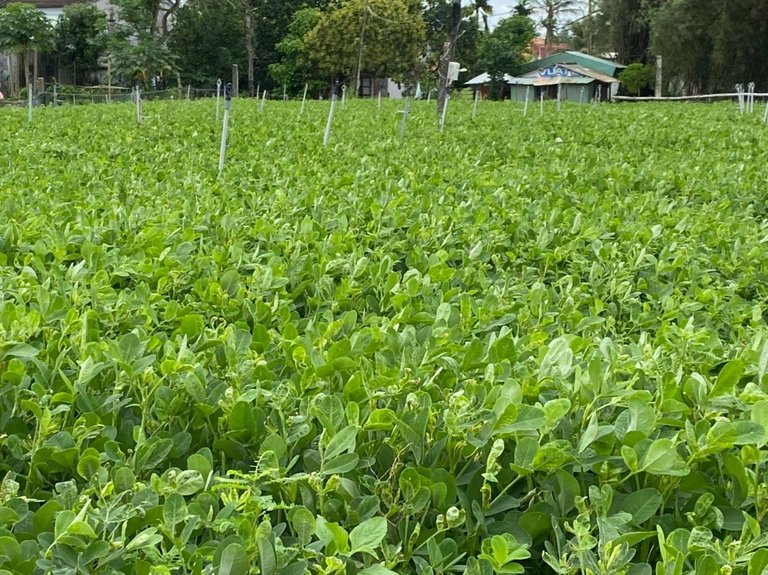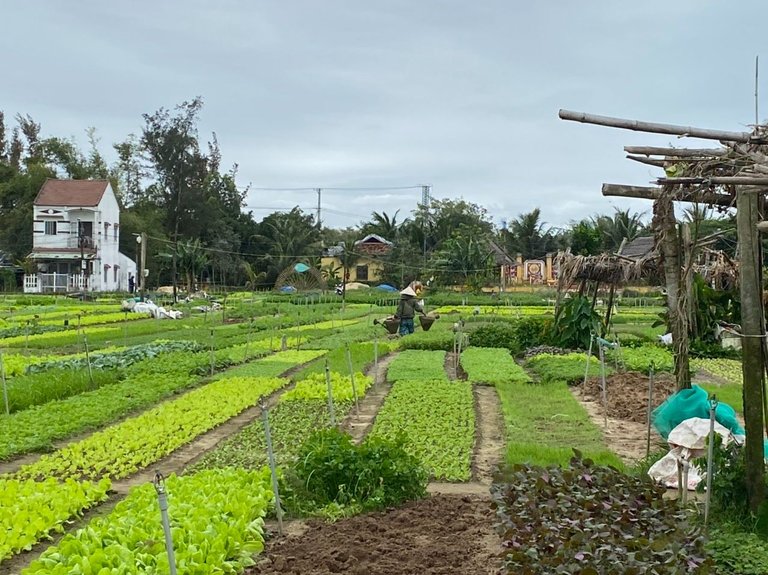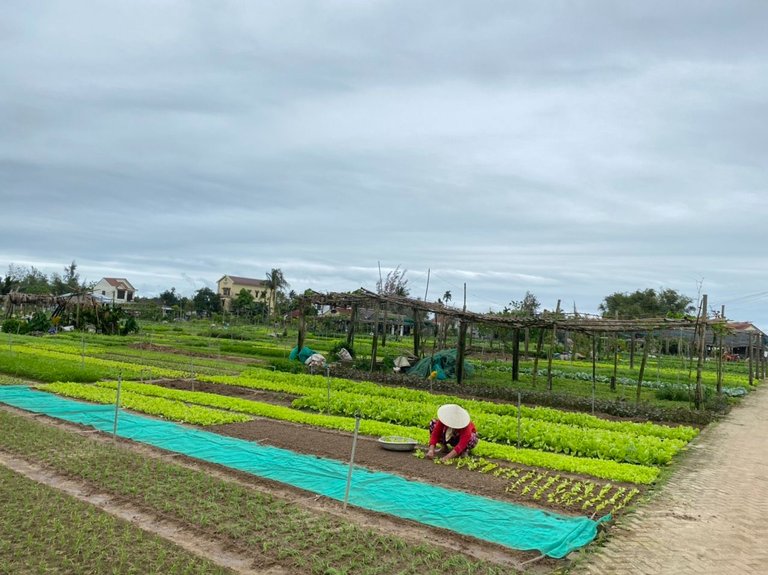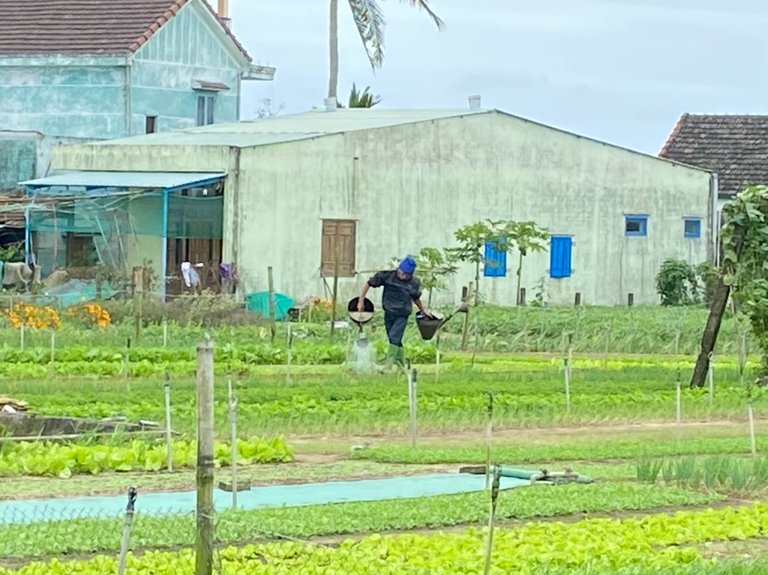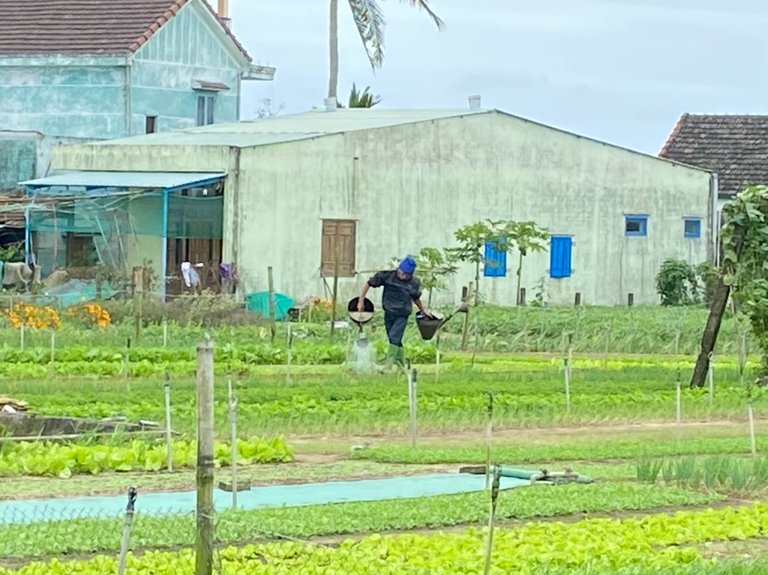 It is interesting when you have the opportunity to become a real farmer and be guided meticulously by the people here to grow vegetables. They will guide you step by step such as: How to harvest, till the land, sow seeds and take care of the vegetable garden. You will have the opportunity to experience hard work but no less interesting with sincere farmers.
Cooking Class in Trà Quế Vegetable village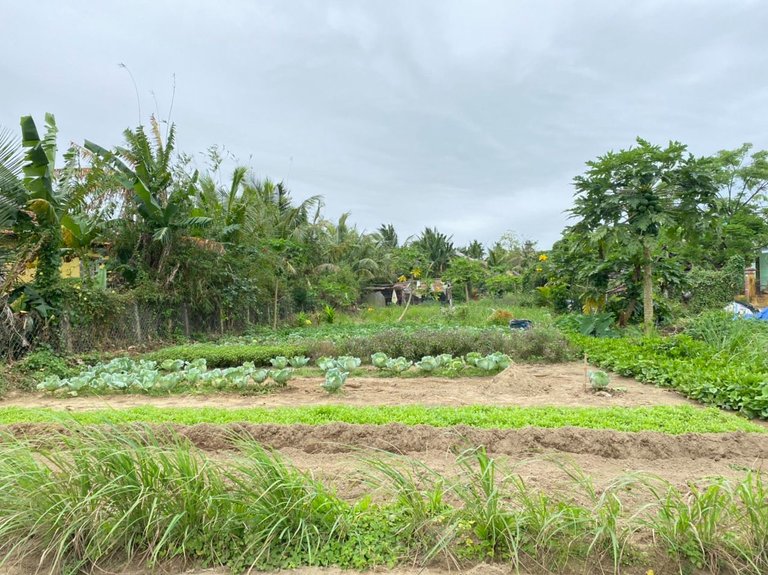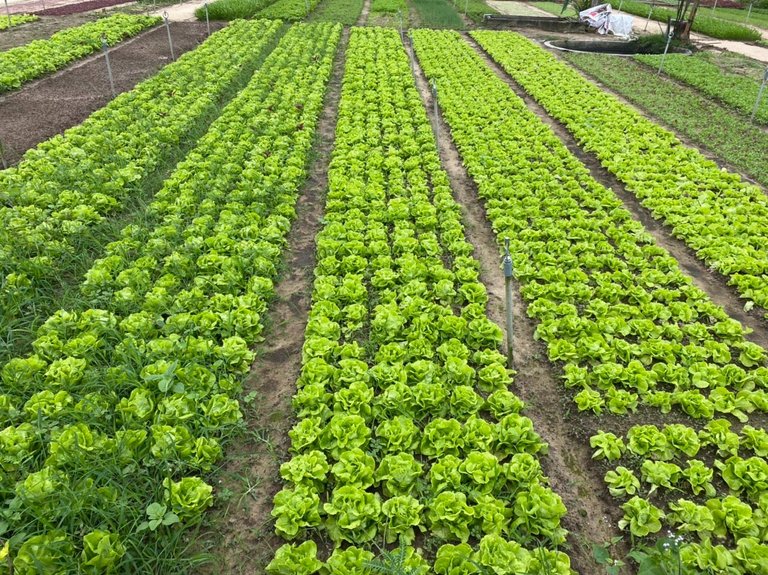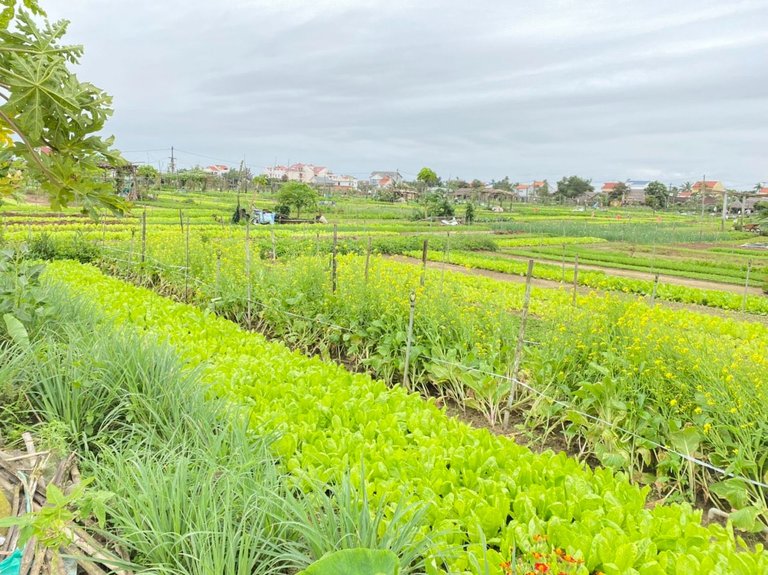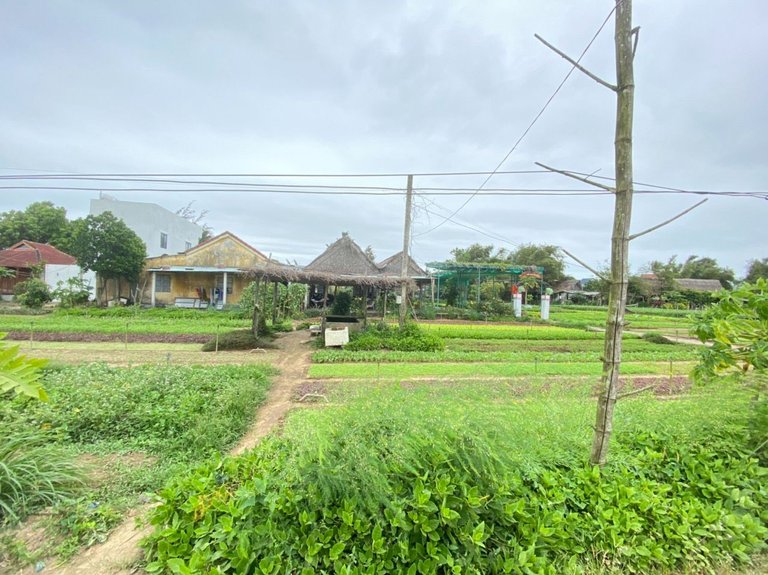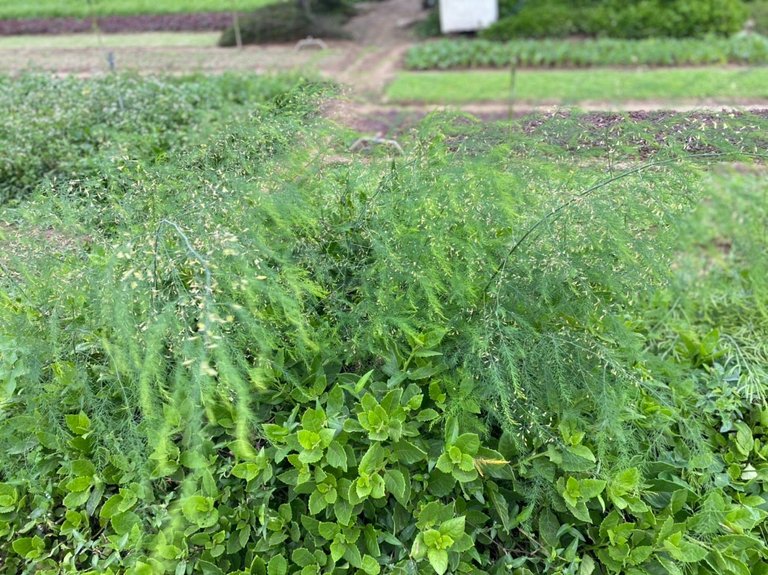 When come to Hoi An, you can't miss Quang noodles and Banh xeo (pan cake). You will receive meticulous instructions from the chef and how to choose fresh ingredients and directly enjoy the dishes made by yourself.
You can plan to come here away from the noisy city to find yourself moments and peaceful space in the countryside On weekends. A place associated with very simple, simple farmers and green vegetables will make your soul relax and life more beautiful. The dishes of Quang land must be eaten with the vegetables of the Tra Que village to feel its real tone.Let's make plan to visit this village and feel the uniqueness of this place.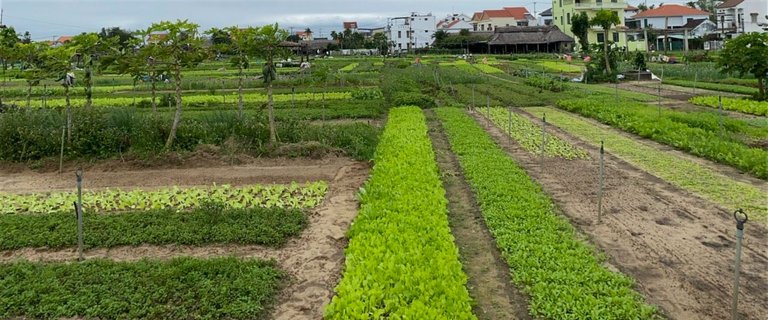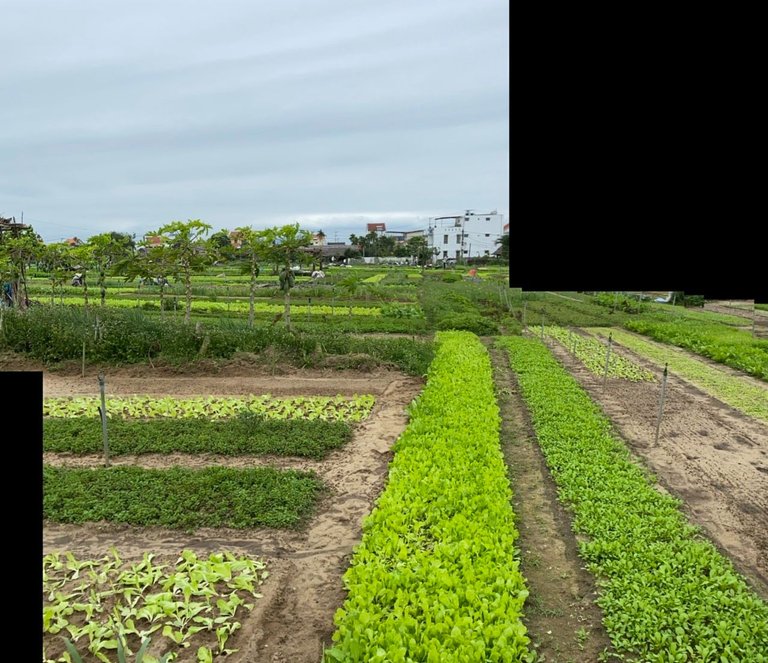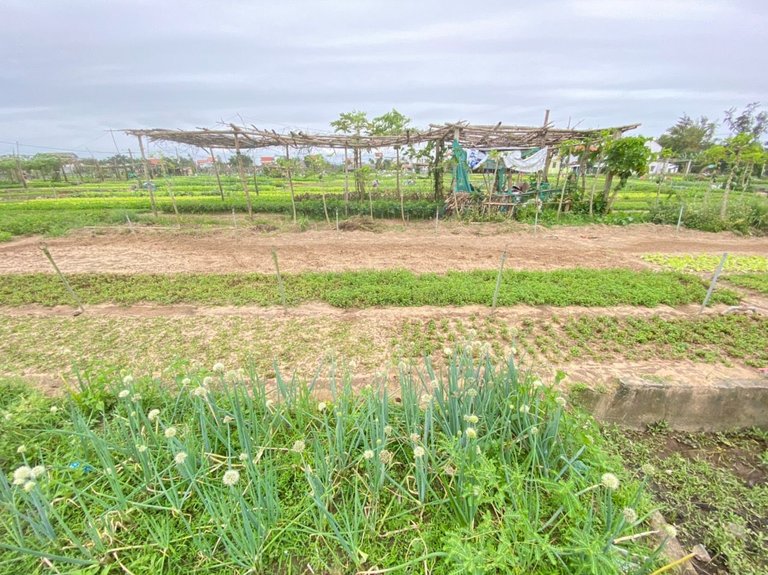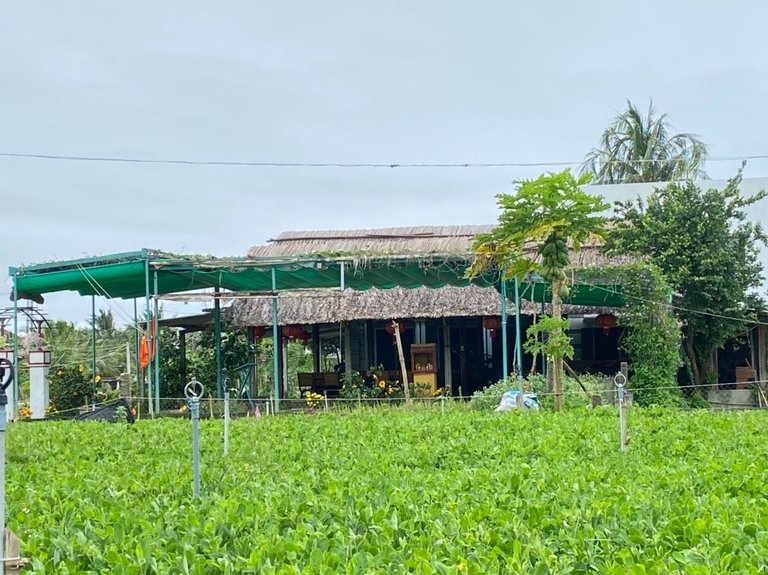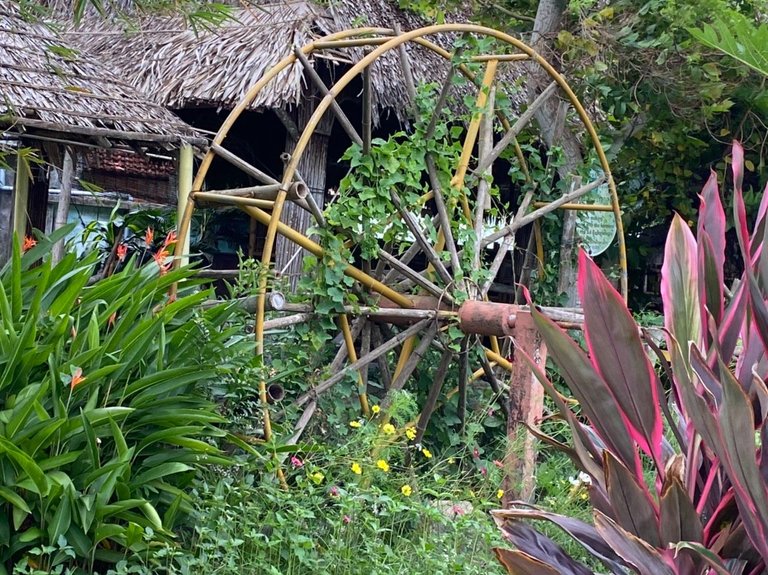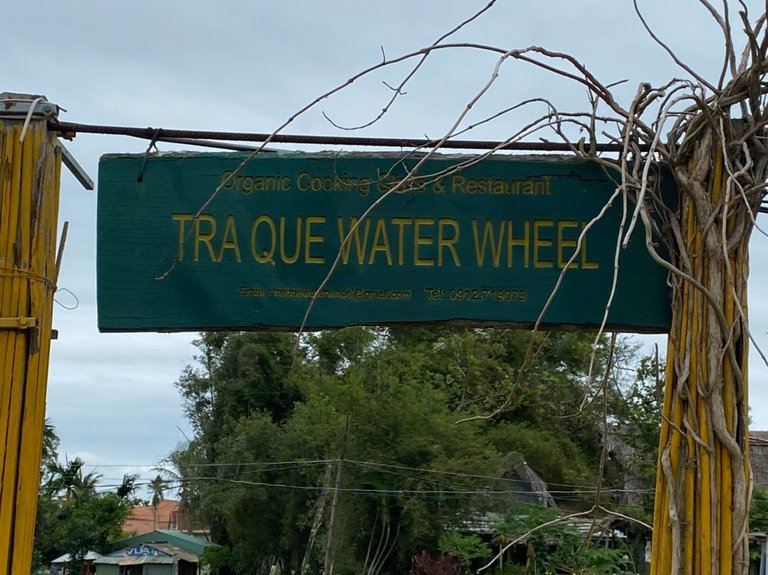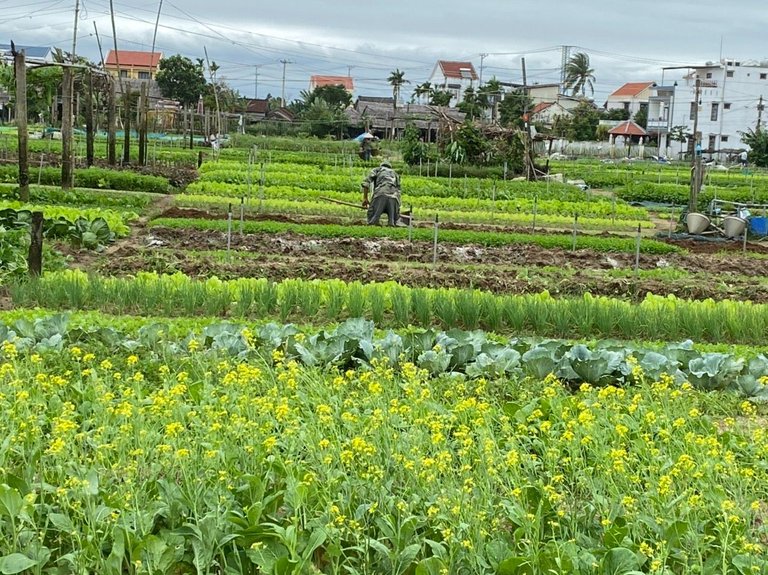 Thanks so much for all my hivers friends who spend your time and explore The Tra Que Vegetable together. Now I would love to say goodbye with all of you and See you on next post!
[//]:# (!pinmapple 15.902372 lat 108.339053 long d3scr)

❤️Love you all❤️