The reason I like to use Pinmapple so much is the breadth of travel information available from other trusted Hiveans.
I wanted to take advantage of the rare hot summer days in UK the weekend just gone, and was looking for somewhere local to go. I remember @riverflows went to a lot of interesting places a few months ago and had pinned them onto Pinmapple. So there I was, a local Brit from South West England, looking on a global map on the blockchain for places recommended by an Aussie who had flown half way around the world to England!! Bingo! I found a really cool place to visit. And when I say cool, I mean literally and physically!!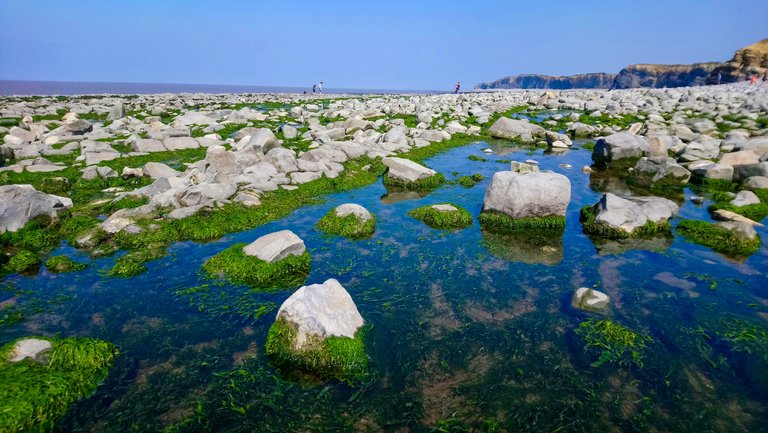 Getting to Kilve Beach
Kilve Beach is around 30 miles away from me. The drive started off on the motorway (that's highway in most countries), changing to small country roads and eventually turning down a narrow lane towards the beach. The lane is barely enough for two cars to go past. There's a car park at the end of the lane, which is the dumbest thing in the world. I don't mind paying for car park, providing it's not a rip off, and here it was acceptable, £2 for 2 hours, £5 for 12 hours. What was so stupid about it was that it takes coins ONLY!!! No change, no credit card, and no mobile app! Honestly, how stupid is that!! People use less and less cash nowadays. And now particularly with Covid I don't carry any cash with me at all. Quite a few other people were caught out like me. The sign said if you don't pay within 15 minutes of entry, there's a £100 fine!!! I had a few options. Do I chance it? Leave? Scrounge loose change off other people? Or....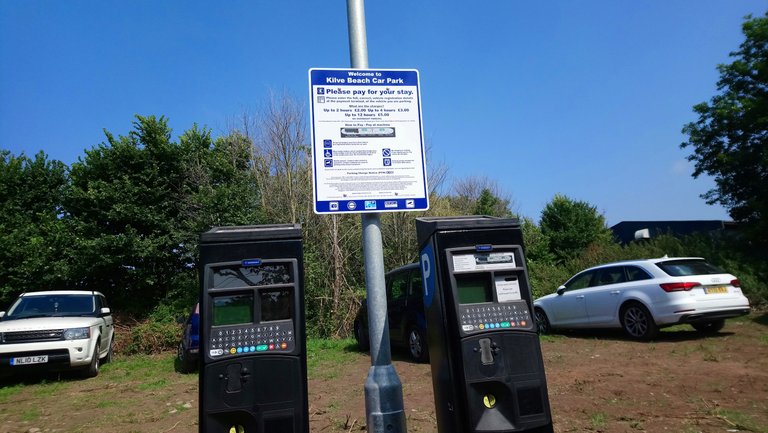 Luckily, there's a cafe next to the car park, they call themselves a tea garden, which was quite apt as it was very quaint. Perfect for afternoon tea if you have time. They had their own large car park. I asked the owner if I could park there for a few hours if I bought a cup of tea. He said there was a minimum spend of £5 to park. Mmmm... that's the same rate as the car park outside to part 12 hours. I was a bit stuffed without any coins, but then £5 spend was ok. I told him I'd grab an ice cream first, and come back to use the rest of my credit after my walk on the beach. Problem solved!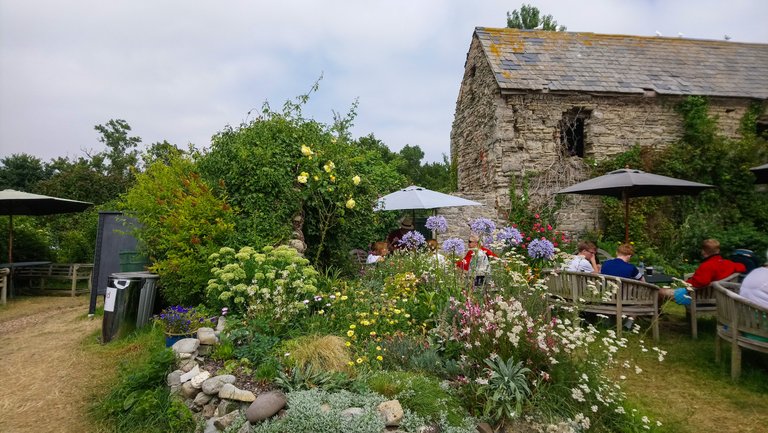 Towards the beach
It's a short walk from the car park towards the beach. There's an honesty shop at the entrance of the walk. This area, Somerset, is well known for its cider and apple juice. The locals had put some local apple juice for sale here, £2 for a bottle, and £5 for 3. That's the same price as parking for 12 hours out in the dumb car park outside that doesn't take cash. 10% of the apple juice proceeds go towards the local cricket club which is just opposite. I think this is a great way to promote local produce and support the local community, not to mention to build trust between the locals and visitors.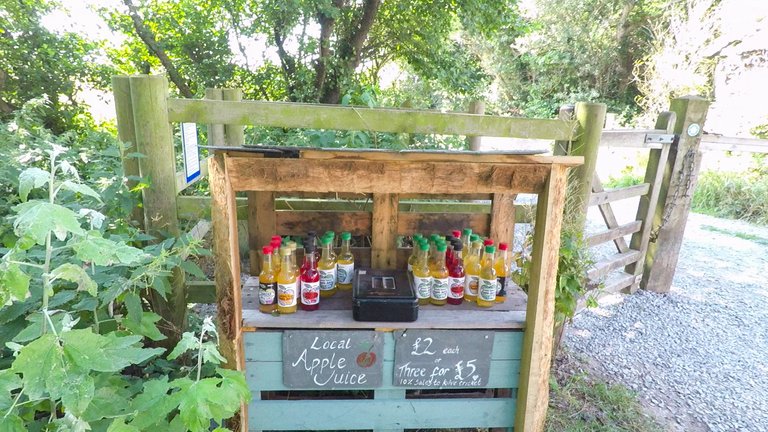 Once I passed the gates, it wasn't very spectacular to start off with, just a big patch of dry grassland. I almost felt a bit disappointed. The grass area extended out and towards the right to the top of the cliff. The beach was in front of me, and that's the gem! The photos here don't really do it justice.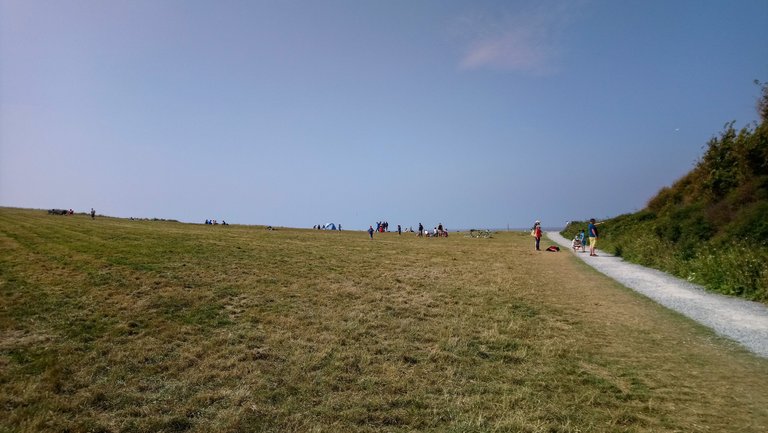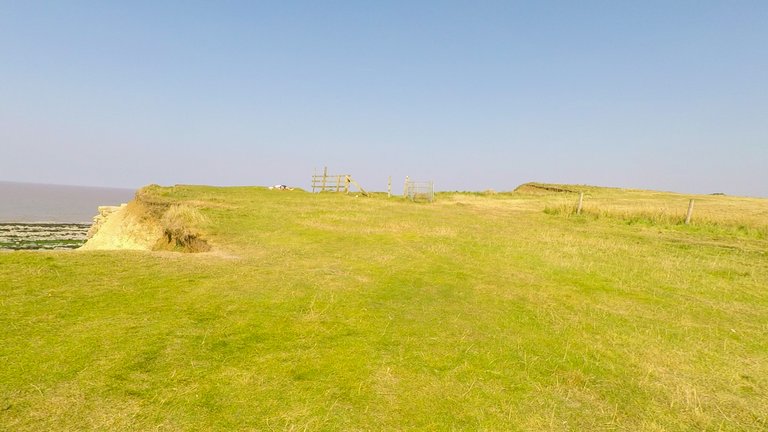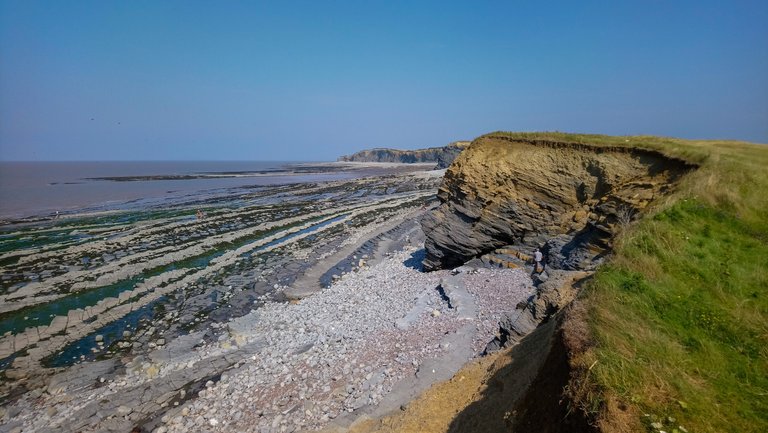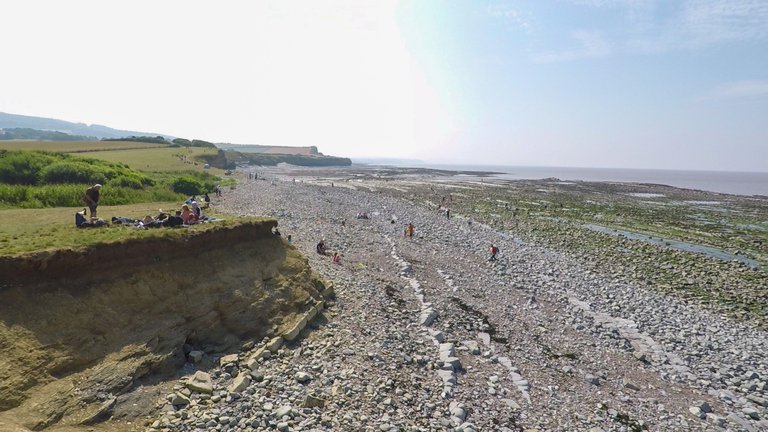 Kilve Beach
Here's the view from the beach. This area is said to be the Bristol Channel's Jurassic Coast, with the limestone cliffs extending on both sides of Kilve Beach.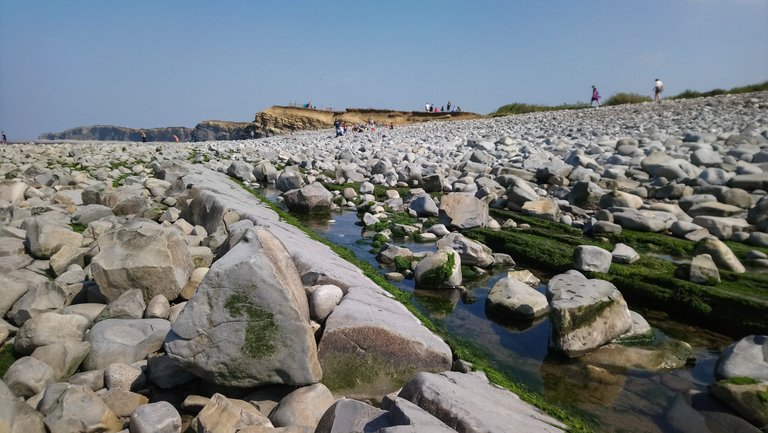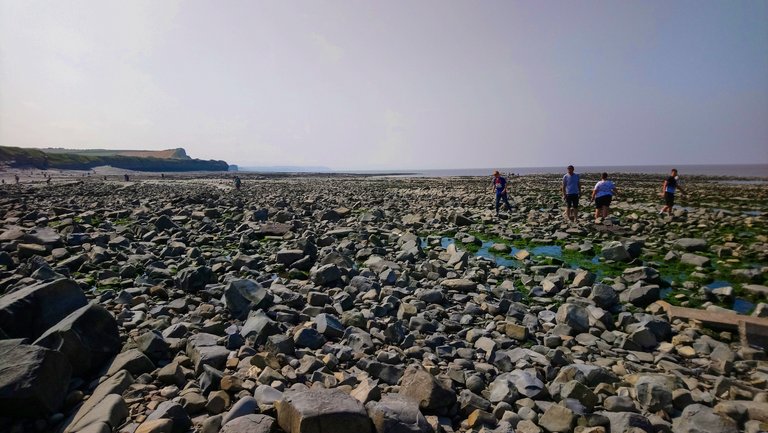 This isn't a typical sandy beach, it's got lots of rocks and pebbles, which to some people may not be their ideal type of beach. I think both are nice, but since I don't sunbathe I find pebble beaches much more interesting. There's a lot more variation to the landscape like the rock formation, and limestone cliffs.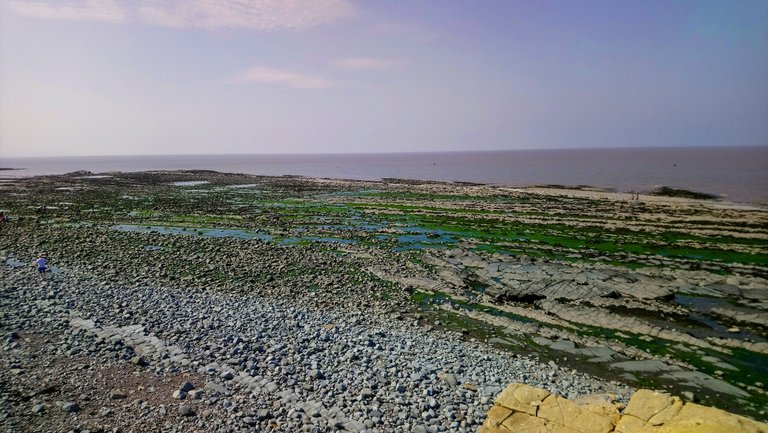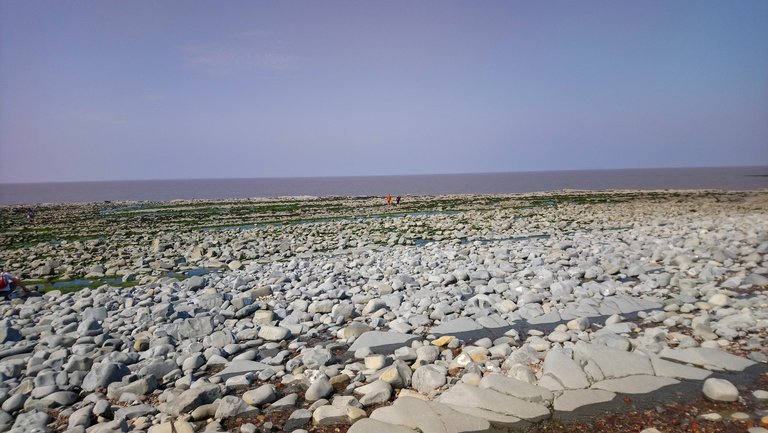 Rock Pools
Apart from rocks and pebbles, Kilve beach has these gorgeous rock pools. I think the source comes from a stream by the grass area and flows underground towards the sea. The pools nearer to shore have more pebbles and as I walk a bit further out towards the sea, the pools become slightly bigger. They're quite shallow, and I could see straight through. The water was absolutely crystal clear. They looked so pretty with the algae growing around the stones. A garden in the sea, that's what I think they look like.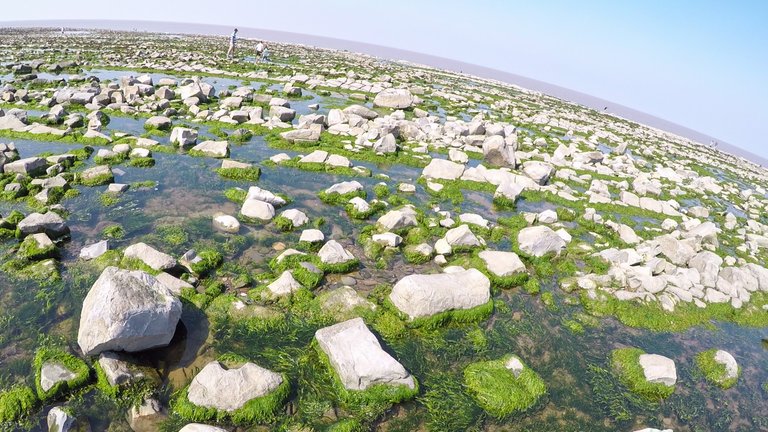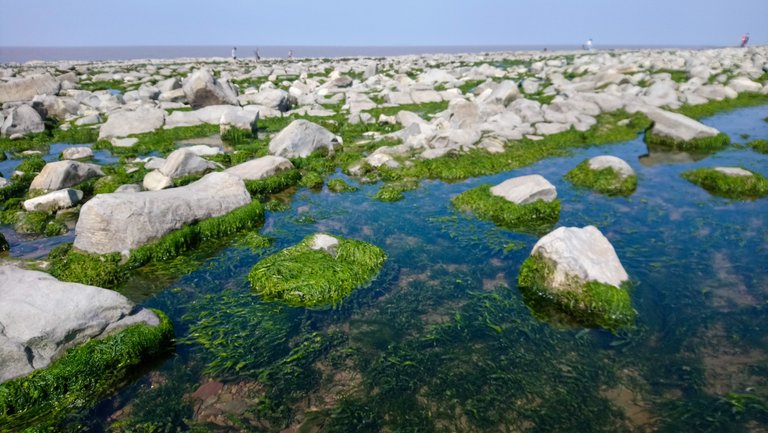 Here's a closer look at the pool. The water flowed around the rocks, igniting all the senses. The landscape that speaks for itself, the sound of the ripple of the water, it was icy cold to touch, and most surprisingly, the taste. Originally, I thought this is sea water and would be salty, but apparently not so. It wasn't salty at all. I didn't drink it, but I did lick my pinky, and it tasted so refreshing!!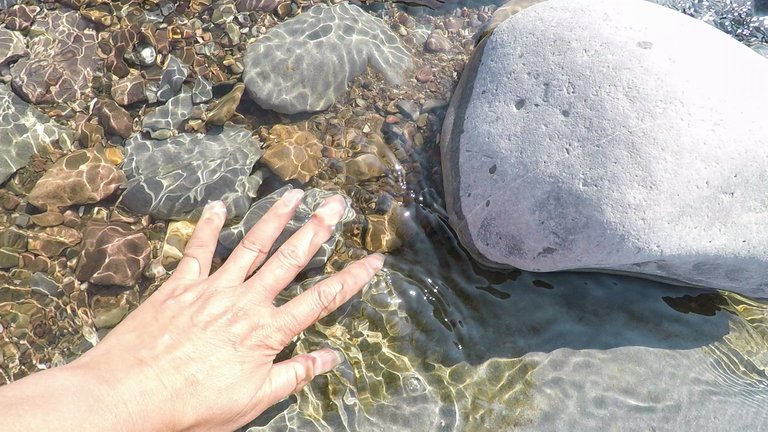 Fossils
Kilve Beach is designated as a Site of Special Scientific Interest as it has many fossils, or used to. I think people keep on stealing taking them home which is illegal. It's so annoying that there are always people who are so selfish and disrespect nature. I did find some interesting features on some of the rocks though. That was fun.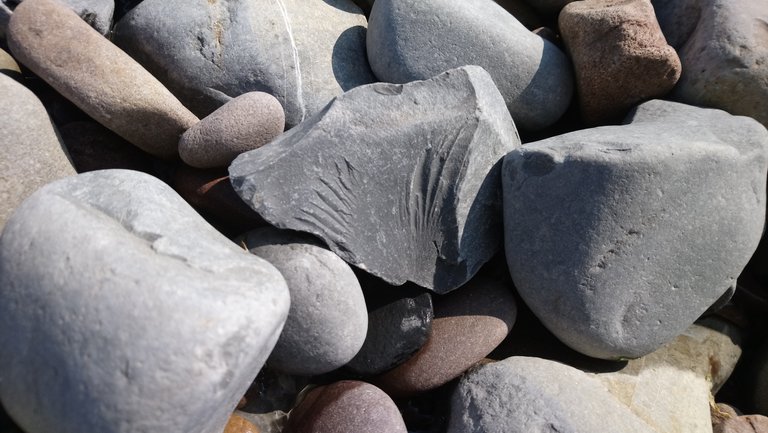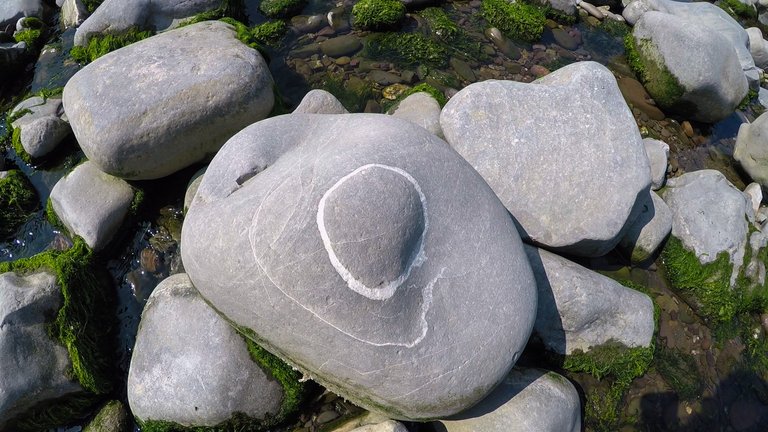 ---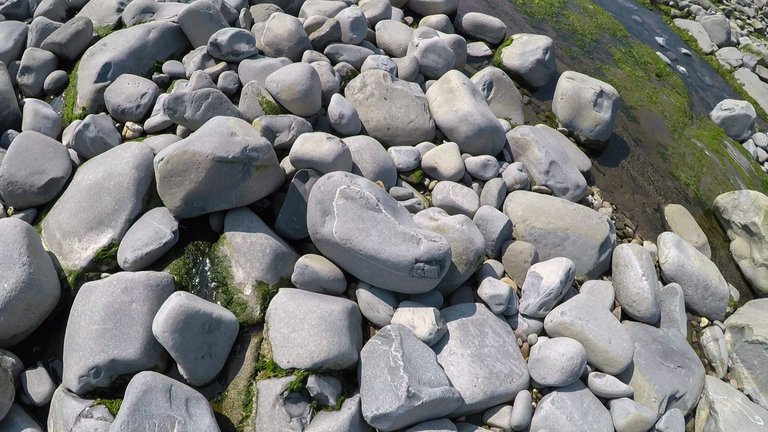 I got some video clips of this Kilve Beach as well, once I get round to edit that, I will share with everyone. Till then, cheers!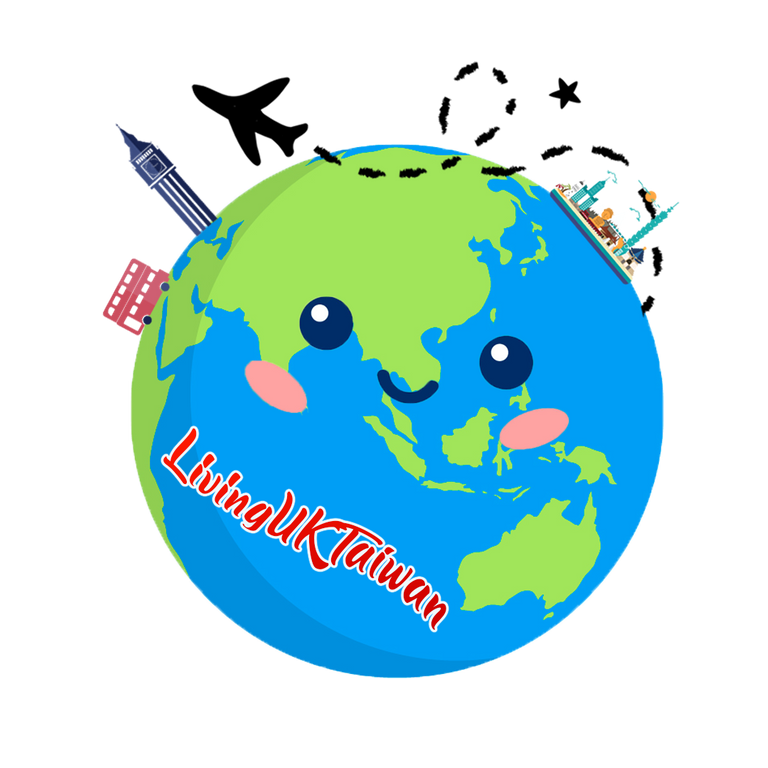 You can checkout all my travel post on the Pinmapple here or click on Mr Pinmapple below