Read this post on TravelFeed.io for the best experience
---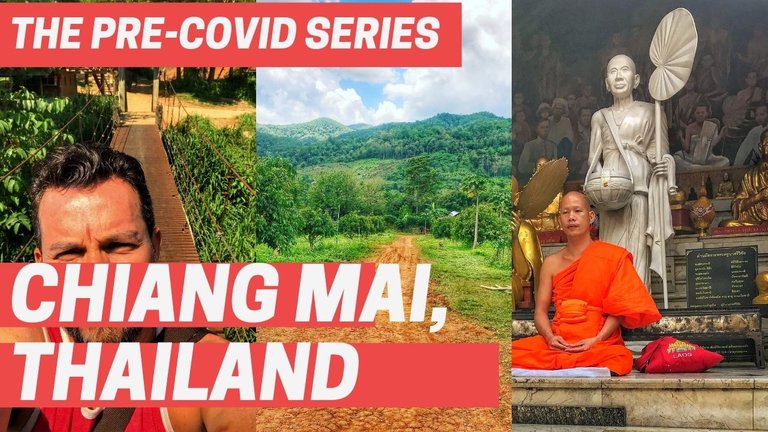 On to part 2 of my time in Chiang Mai, Thailand. Back in 2018 I did my first solo trip to SE Asia and spent plenty of time in Chiang Mai. Today we travel back to the times before the pandemic and check out what Chiang Mai was like. Let's visit some temples and spend some time in the jungle with elephants!
The Pre-Covid Series is a series of posts about my trips and adventures pre-pandemic. You'll get to hear about some of the amazing places that I was able to visit before travel was extremely limited. Hopefully soon, I'll be able to return to a life of traveling soon
Did you miss part 1 of this trip? Here's a link to the article about my first days in Chiang Mai.
Wat Phra That Doi Suthep Temple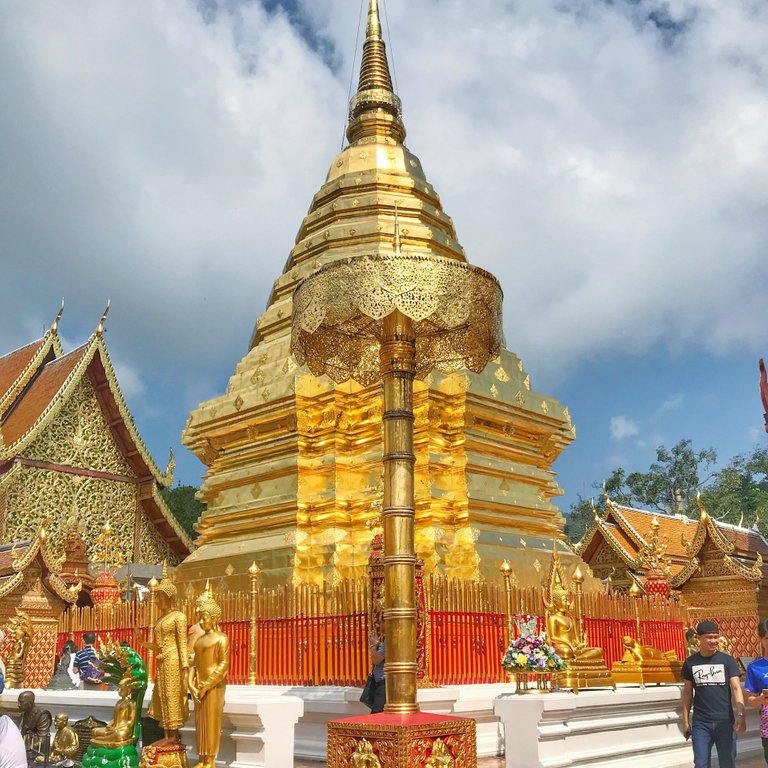 The main temple at Doi Suthep
Located approximately 15KM from Chiang Mai, Wat Phra That Doi Suthep is an impressive monument. On the way up the mountain, there are several areas where you can stop and catch a glimpse of the city below. Unfortunately, when I was there, the air was smoggy and cloudy.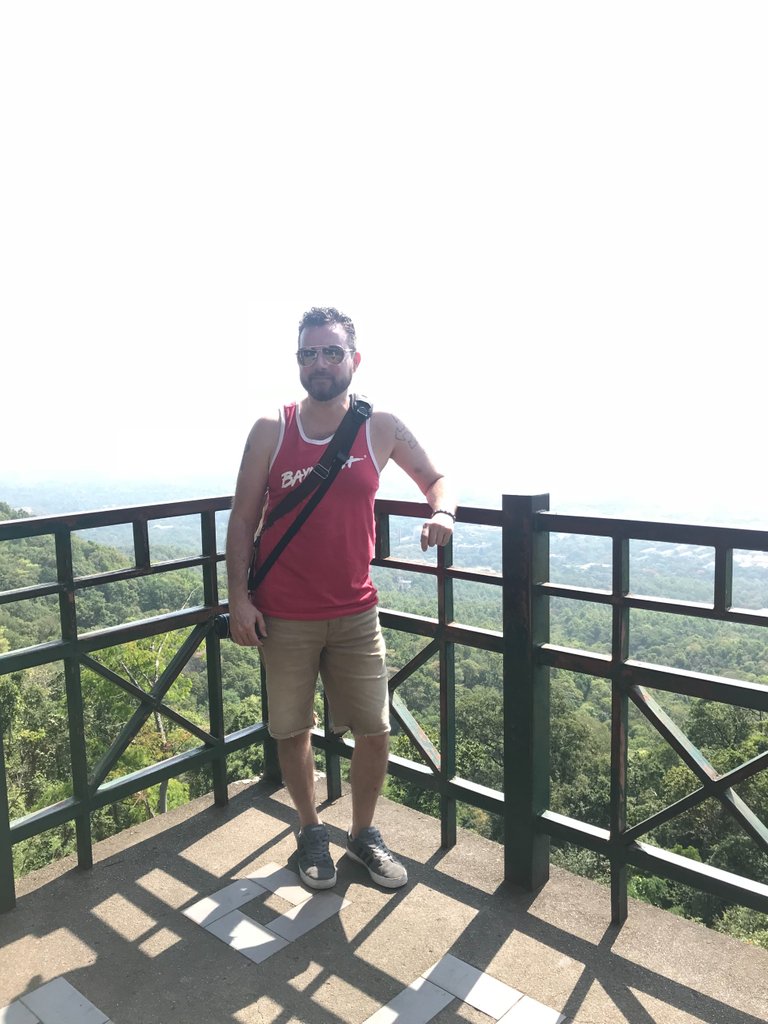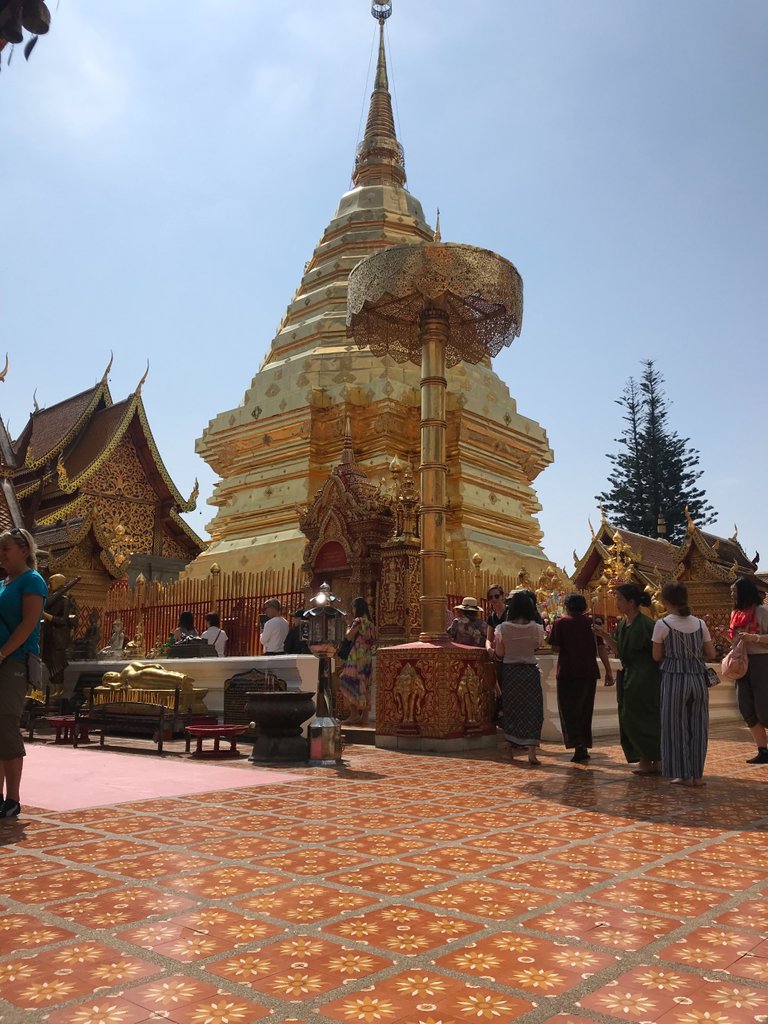 Once inside, you'll need to climb a large staircase to reach the pinnacle of the temple. Also, don't forget to dress appropriately when visiting any temple in Thailand. No short skirts and always cover your shoulders!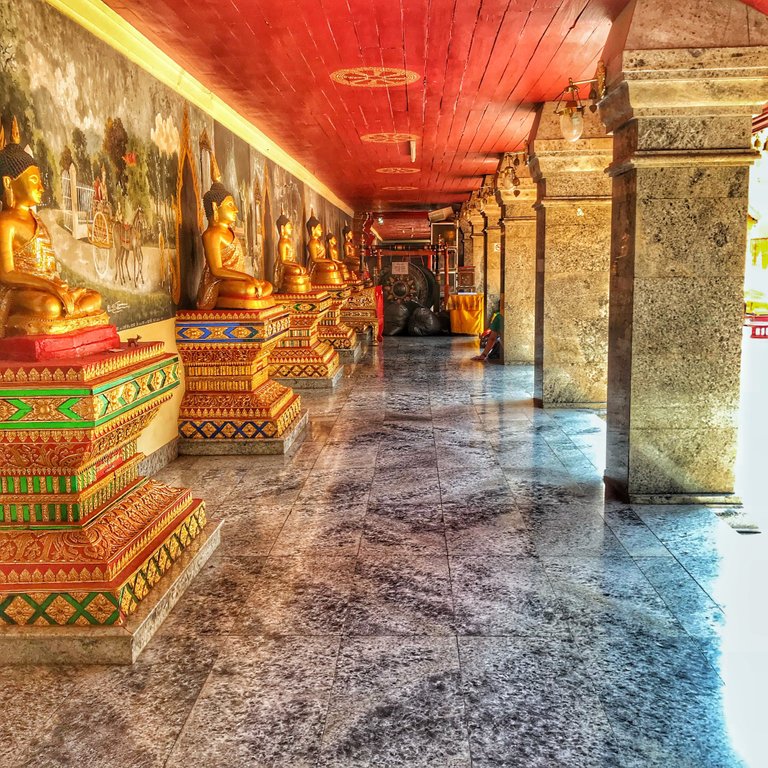 Take your time while visiting and you'll get to see some amazing sights. The temple is so colorful and majestic.
You can also participate in prayers while at the temple.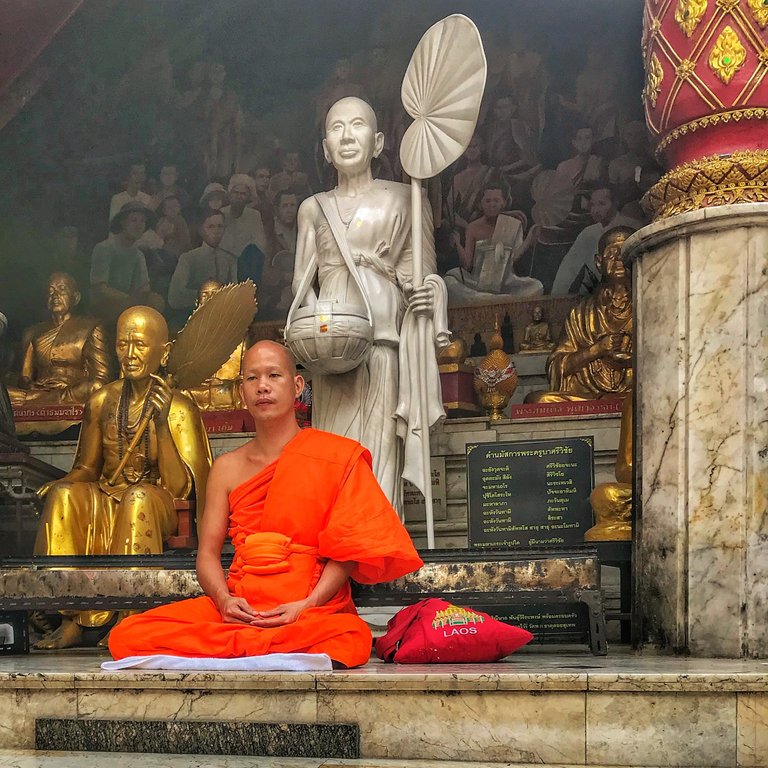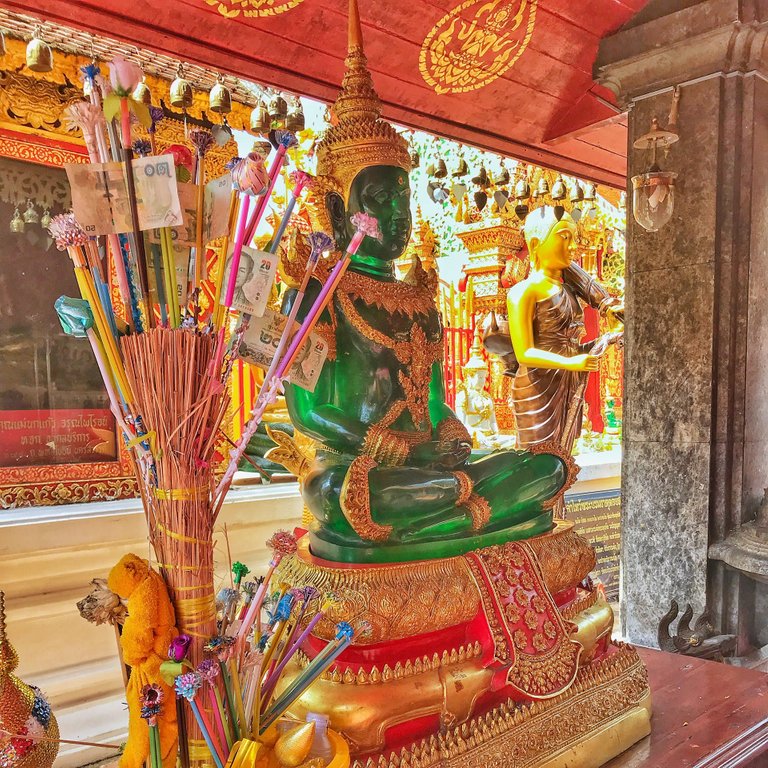 Every statue is so intricate and a delight to view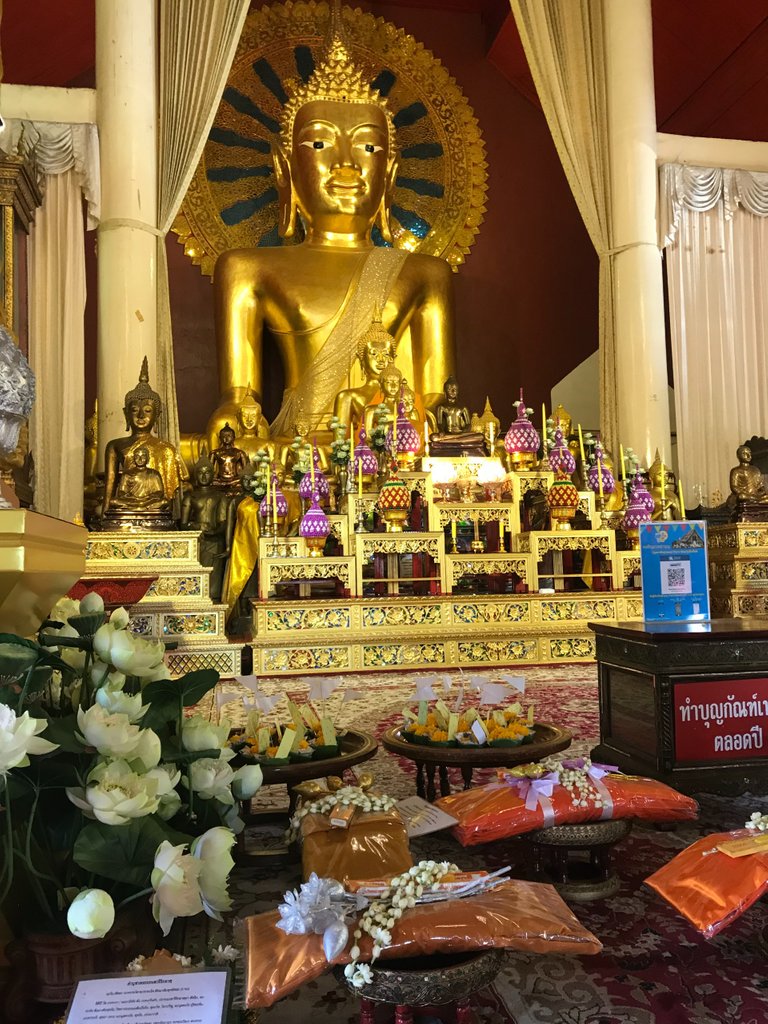 Visitors often bring offerings to the temple.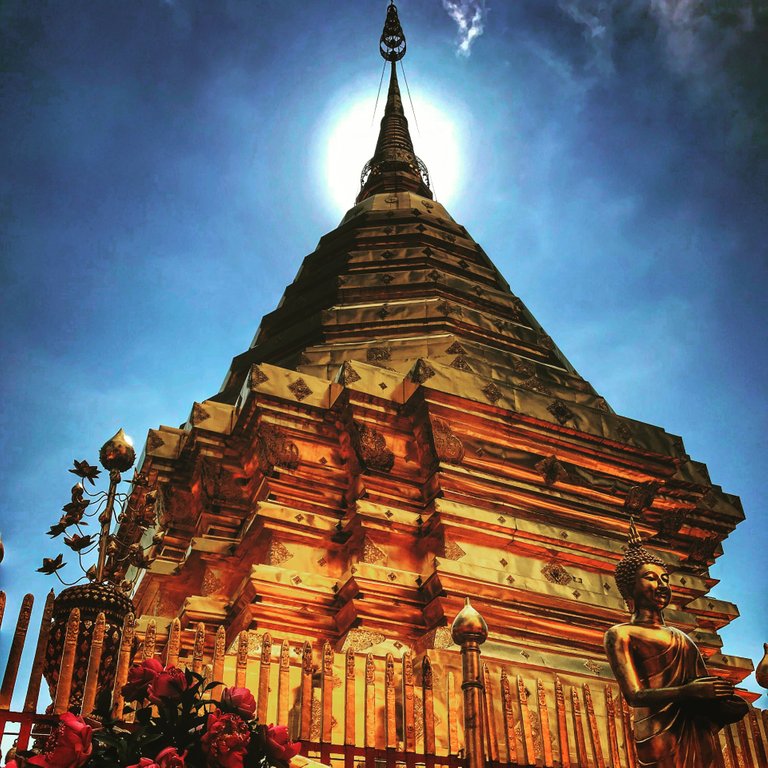 The sun is setting over Wat Phra That Doi Suthep
Chai Lai Orchid Retreat
One of my goals while visiting Chiang Mai was to spend some time off the grid and in the jungle. I found the Chai Lai Orchid Resort while researching Chiang Mai and it looked like a perfect first jungle experience in Thailand.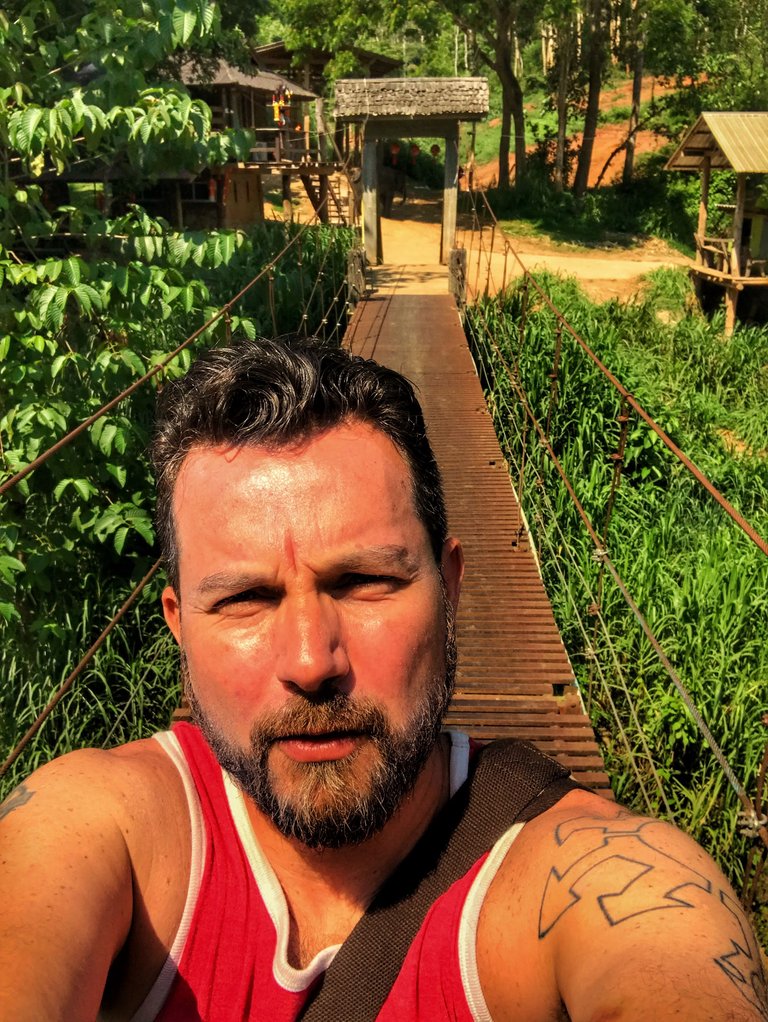 The bridge to Chai Lai Orchid
The resort is located approximately 1 hour from Chiang Mai. They arranged a car to pick me up at my hostel and deliver me to the lodge. An hour later I was checked in and finally had some time to rest and relax.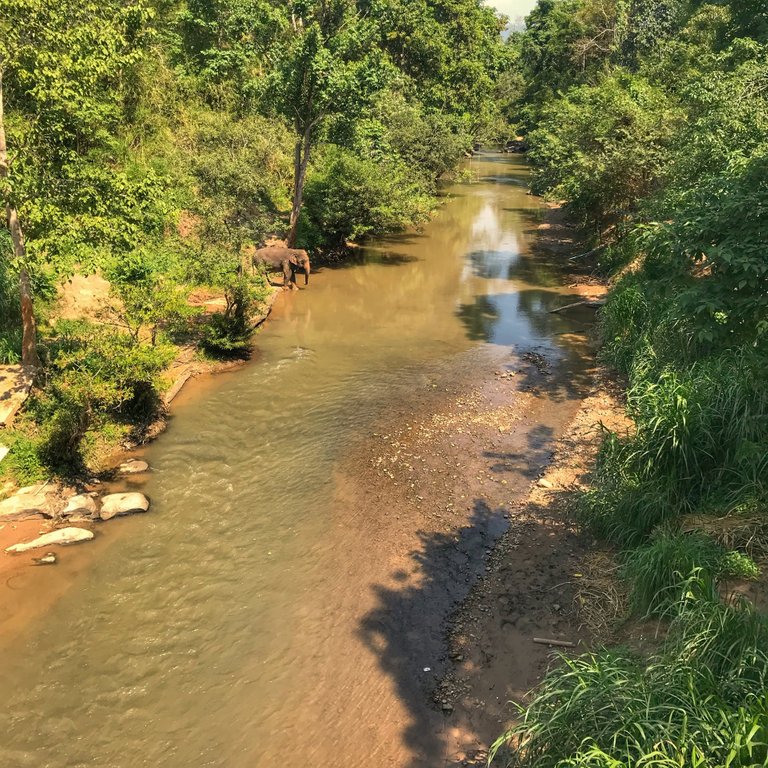 The scenery and wildlife was breathtaking
The resort is an elephant sanctuary and the staff cares for reduced elephants. They also offer many different experiences with the elephants that will create memories that will last a lifetime.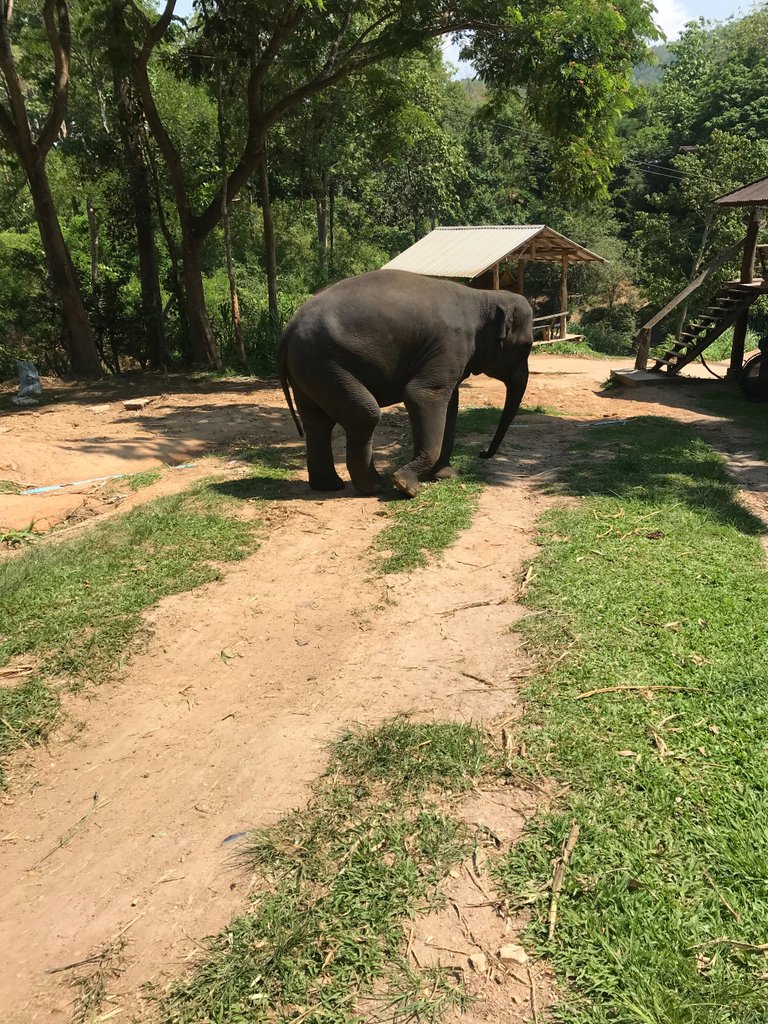 Hey buddy where are you going?
My room was a stunningly beautiful bungalow. While the price was slightly steep, it was worth every Baht.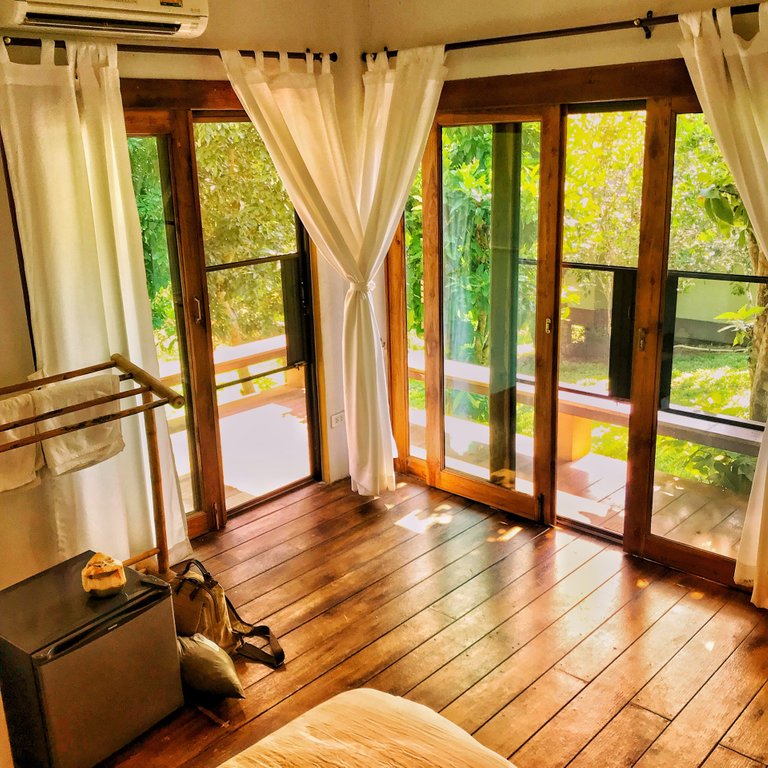 So calm and peaceful at Chai Lai Orchid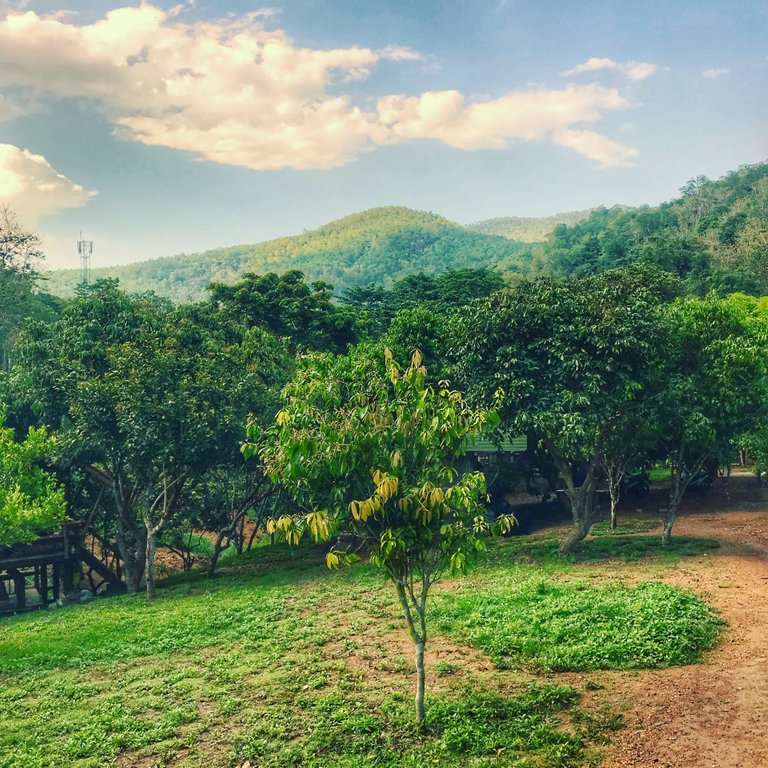 View from my bungalow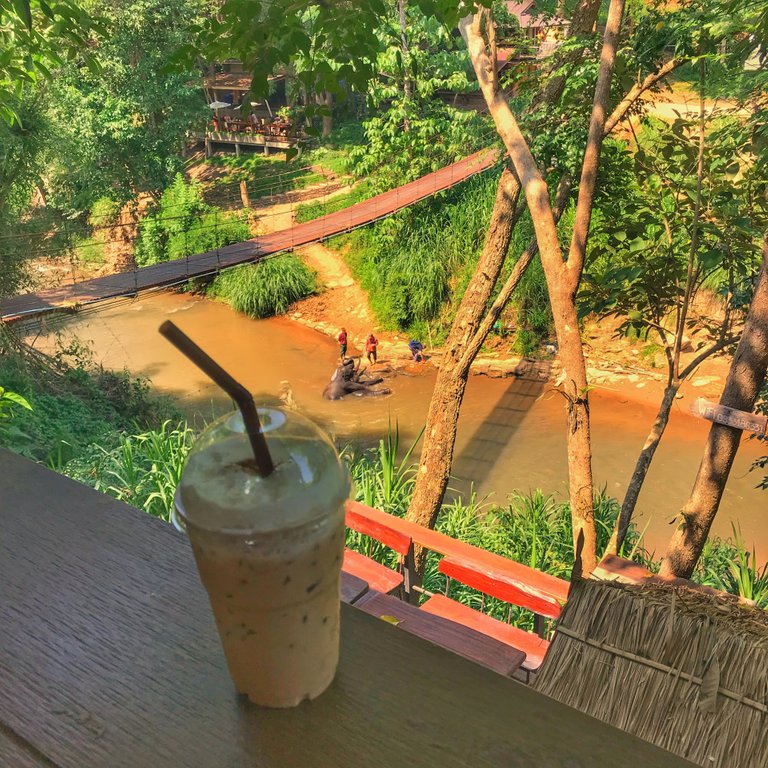 Food is available at several cafes across the river within walking distance
Secret Temple ATV Adventure
OK, enough relaxation, it's time for some action. Chai Lai Orchid has a wide range of adventure tours and day trips you can choose from.  While I could have swum with the elephants or spent time trekking through the woods, I opted for a day-long ATV trip to a secret temple.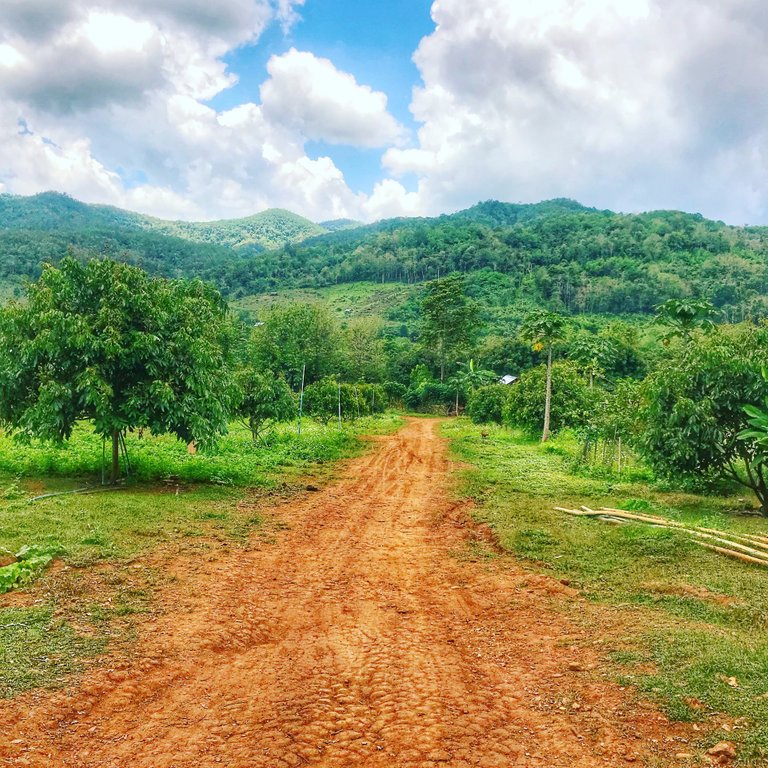 We're on a road to nowhere
After getting my ATV, my tour guide took me miles away from the resort. The trip took us through a few local villages before we began the ascent to a secret Buddhist temple.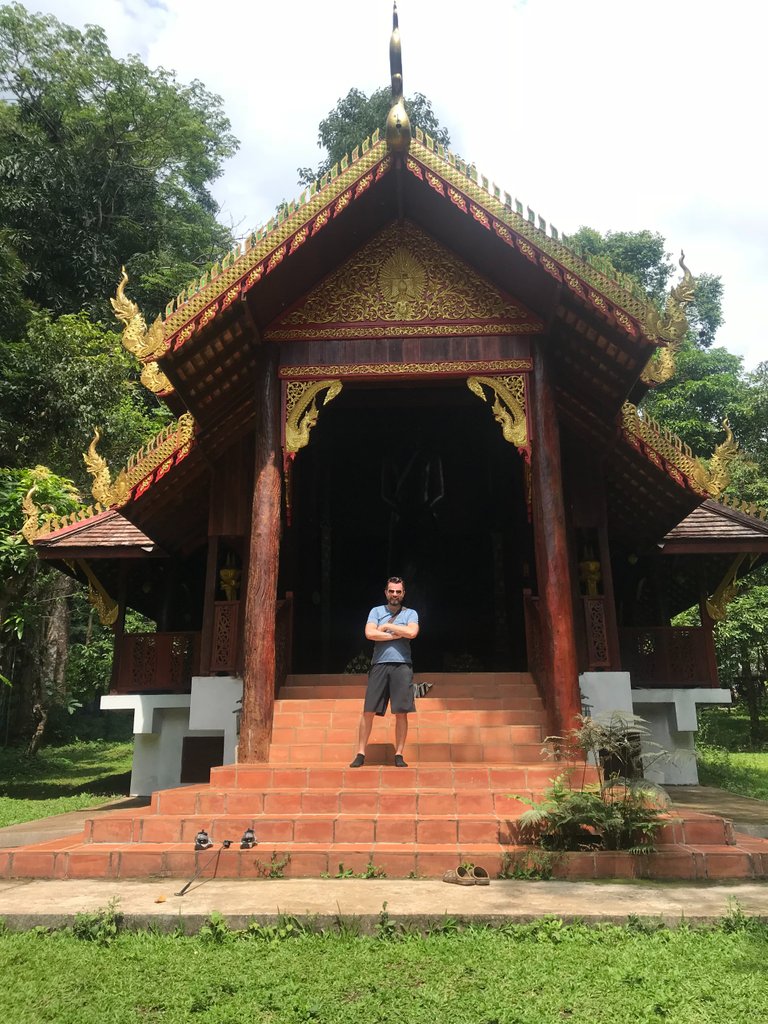 Word of caution to anyone considering this trip. The road to the temple was incredibly steep and dangerous. Trucks and motorbikes are coming in all directions on this one-lane dirt road. Even as an experienced driver, I felt anxious and nervous while traversing the mountain.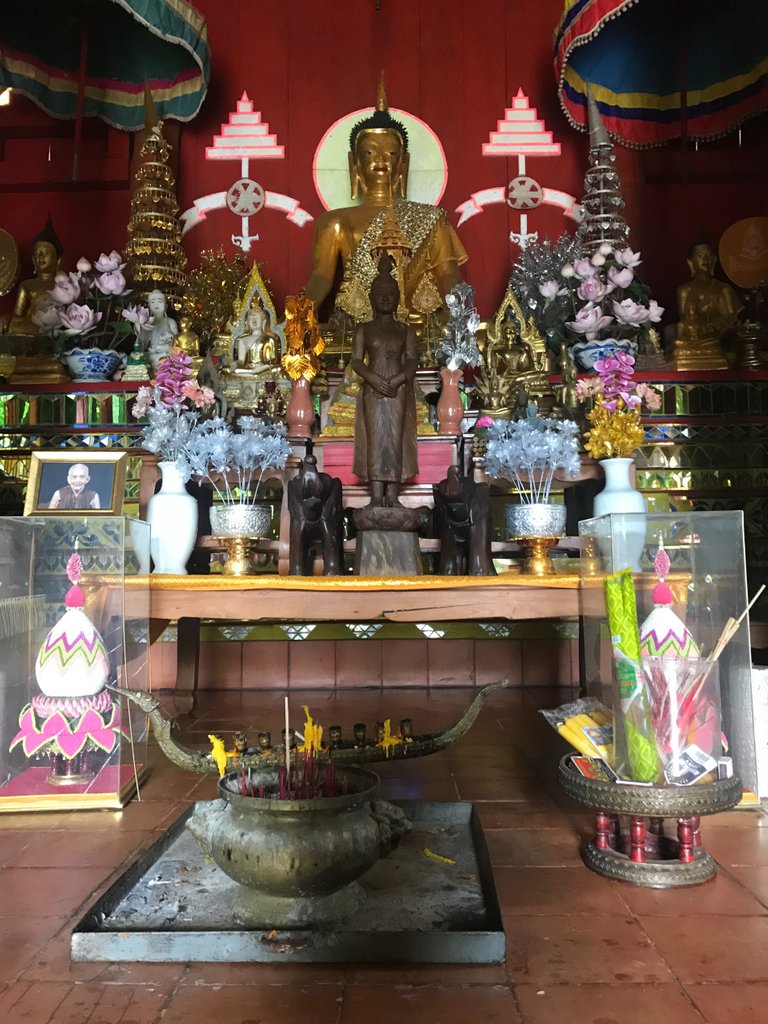 Once atop the mountain, I realized the trip was worth it. I basically had the entire temple to myself. There were no other tourists on the mountain.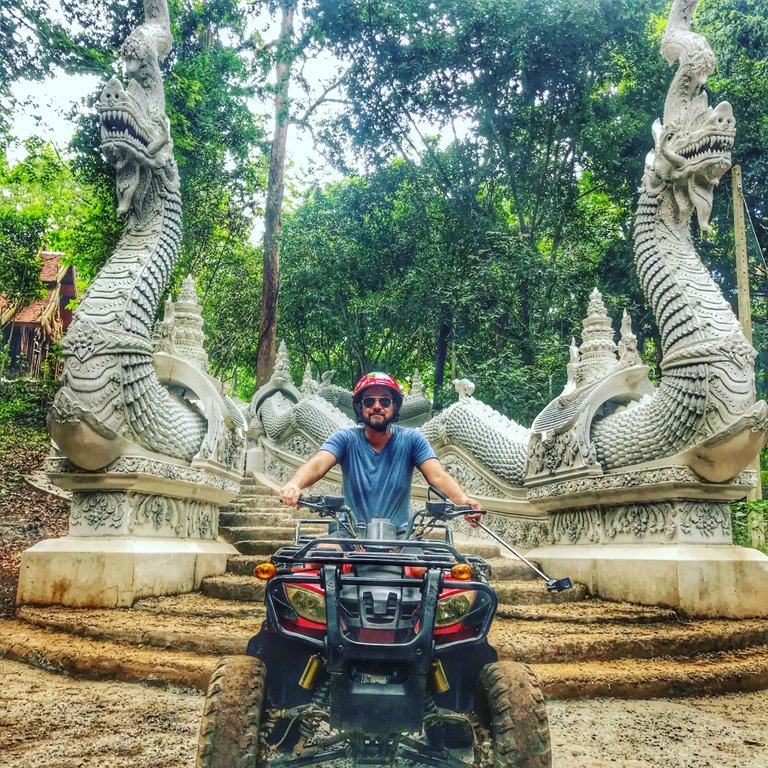 Tomb Raiding
While I thought the ascent to the temple was tough, I was definitely not prepared for the descent. ATVs are much heavier than a motorbike. To maintain safe speeds I needed to keep the brake on almost the whole ride down the mountain. Add to that the constant steering in one direction and my arms were exhausted by the time I made it to the bottom safely.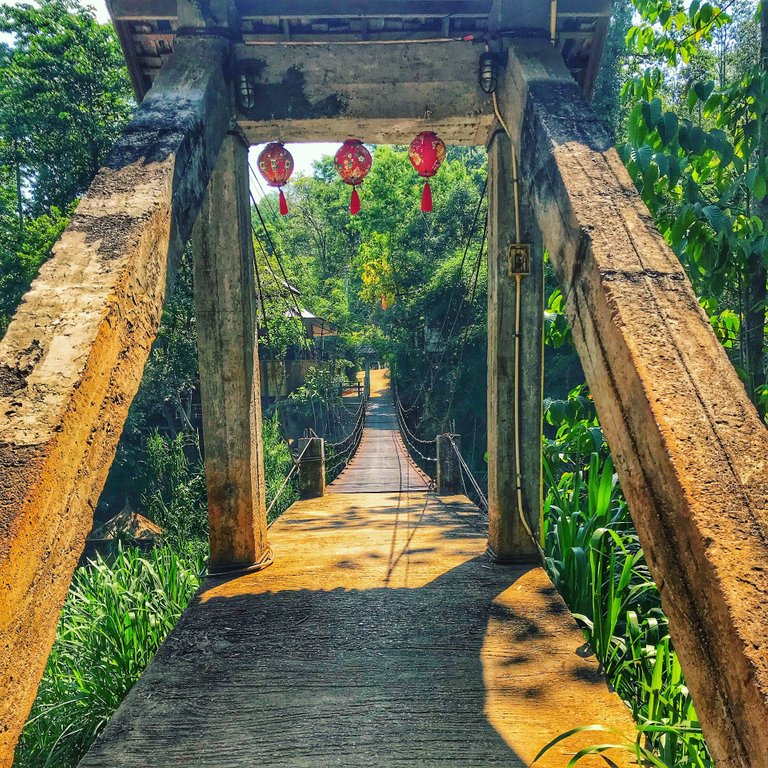 Back home safely!
Back to Chiang Mai and onto Koh Phangan!
After my weekend of adventure was up, I traveled back to Chiang Mai for a few more days before departing for Koh Phangan and the Full Moon party.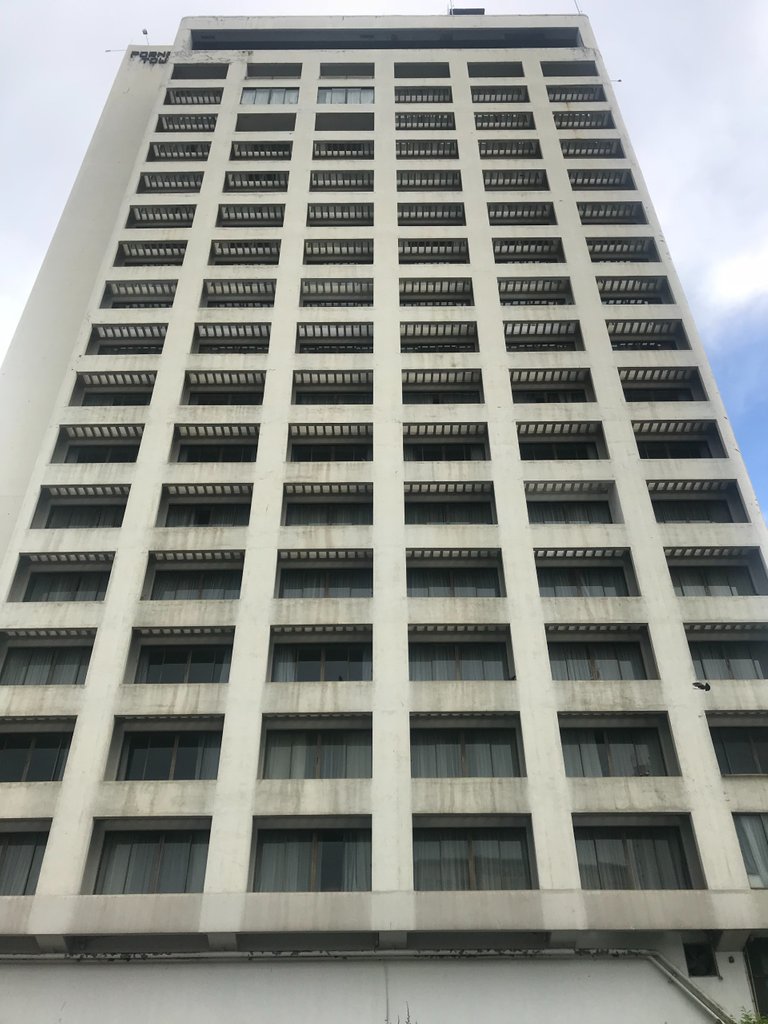 Urban Dystopian Nightmares
I booked what I thought would be a very nice hotel for my last few days. When I got there, the hotel looks like it was straight out of the 1960s. I felt like I was in the opening scene of Apocalypse Now while staying in this room. Luckily it was only for 2 days.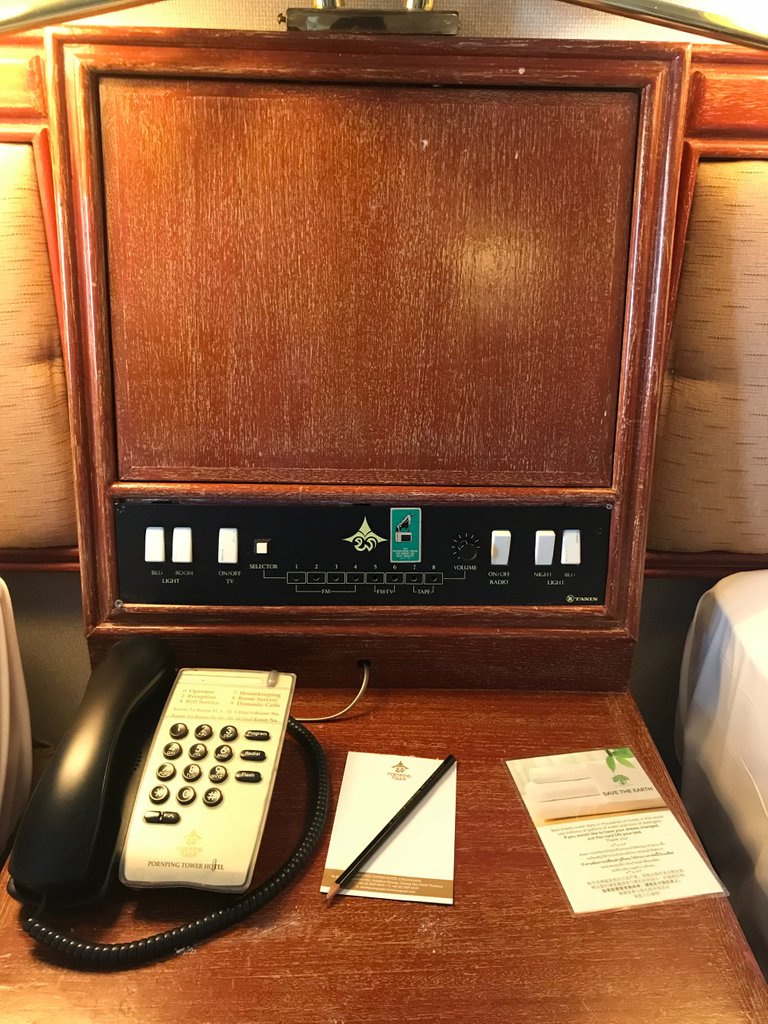 There is an AM radio installed on the wall!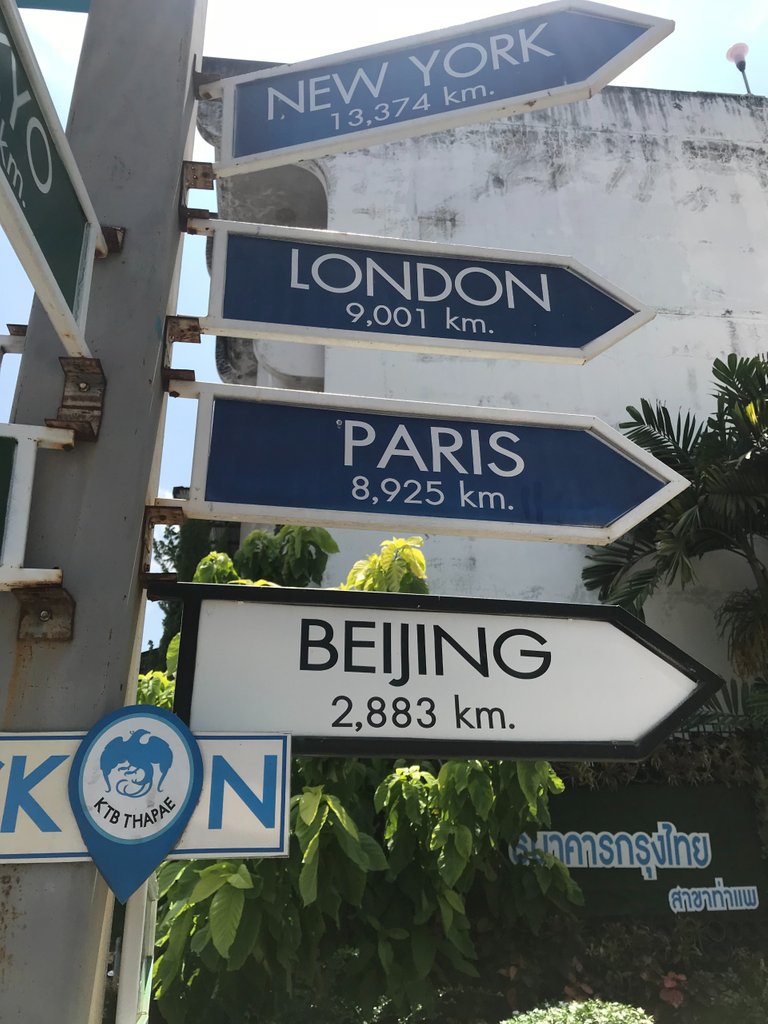 I'm not going back to NY Yet!
After Chiang Mai, I needed some beach time and was off to Koh Phangan.
I've already posted about my experiences in Koh Phangan. If you'd like to continue the story in chronological order you can check out part 1 of my Koh Phangan series here. 
Thanks for Reading!
I hope everyone is enjoying these posts. I'm sure everyone is anxious to get back out on the road and enjoy life the way we could before the pandemic.
I encourage everyone to do what they can to stay safe and stop the spread of Covid. This doesn't mean living in fear. Do what's right and do what you can to stay healthy! Let's beat this thing and get back to traveling!
Currently based in Siem Reap, Cambodia, I'm a solo-traveling digital nomad. Due to the pandemic, I've been living in Siem Reap for almost 2 years now. While I'm hoping to get back on the road soon, I'm not in a rush. 
I'd love to connect with other travelers, digital nomads, gamers, or residents of Cambodia. Don't hesitate to say hi or send me an upvote!
You can learn more about me and my company at OneZen.me.


Check my non-travel-related posts out on Peakd
---
View this post on TravelFeed for the best experience.