Borneo - Semporna - Bohey Dulang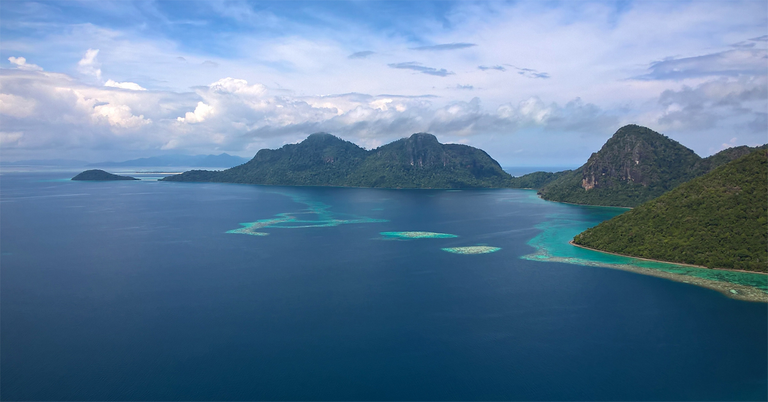 During our stay in Borneo, in the town of Semporna, we decided to go on a day trip to the Bohey Dulang reserve. It is a large volcanic crater surrounded by beautiful islets and coral reefs that few people know about, and even fewer people have had the opportunity to put their feet in tan.
The town of Semporna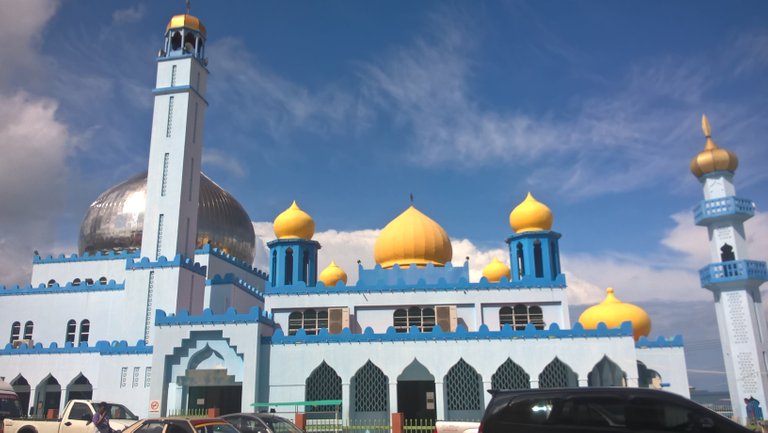 Before we got to the place from which you can see heavenly views, we had to face the mundane views. And as in Asia, the contrasts are huge and the quality of life is varied. Very dirty, and unfortunately garbage everywhere. Many houses are on stilts in the water, they belong to fishermen, it is a cheap way of living because there are no taxes for buildings placed on the water. The standard of living is not high, but people are cheerful and content.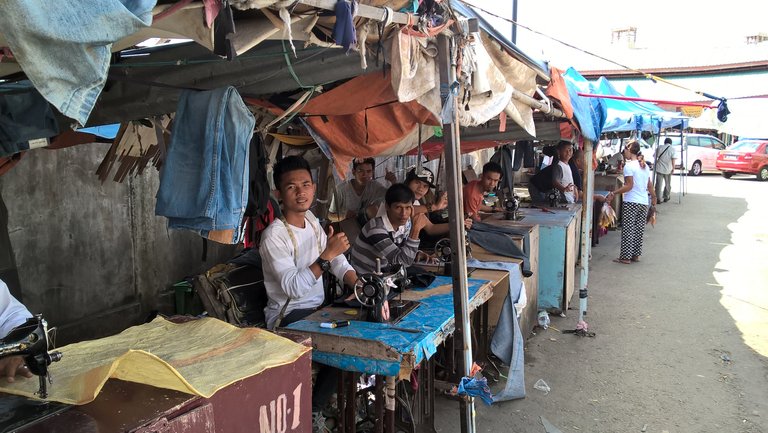 Here, typically female jobs are performed by men - they sew on sewing machines.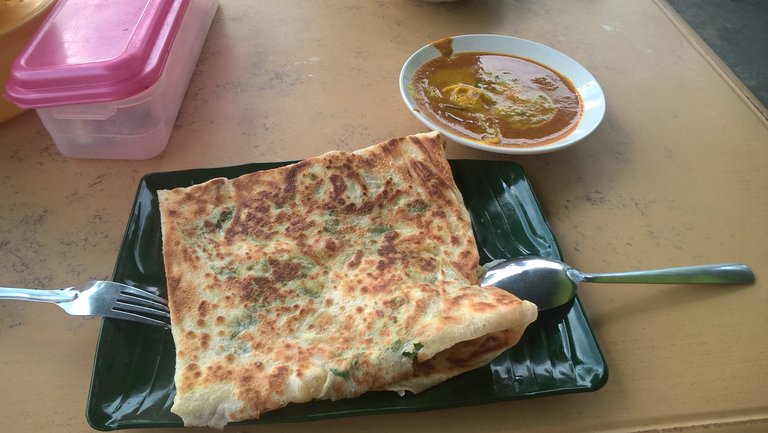 Although the town does not look inviting and interesting, it has a great cuisine. I was delighted with a dish called Martabak, it is one of the best I have eaten in Asia.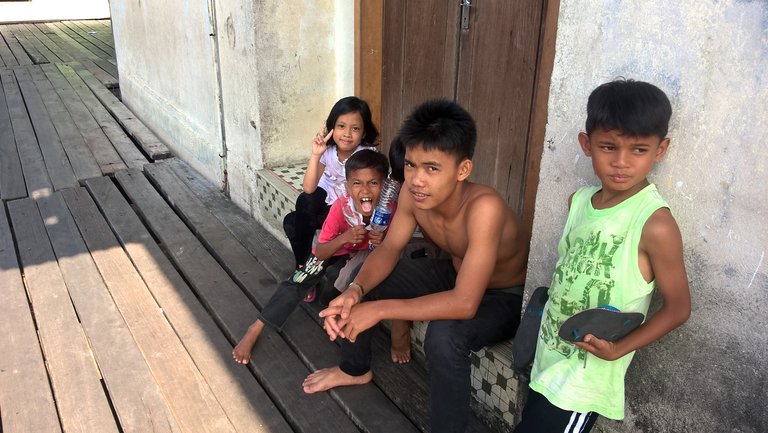 Children are generally happy and smiling, but with a distance. As you can see in the photo, the emotions are spread out in different directions.
Video

Our main goal - entering Bohey Dulang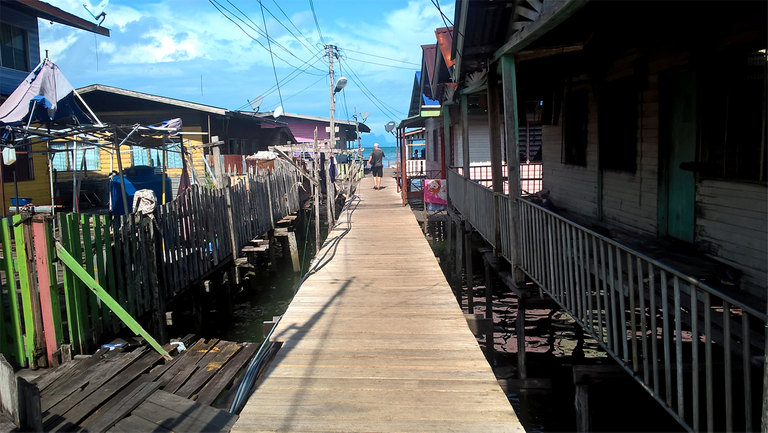 This is how the archipelago looked from the mainland before it left, in the background you can see Pulau Bodgaya and Bohey Dulang in the background.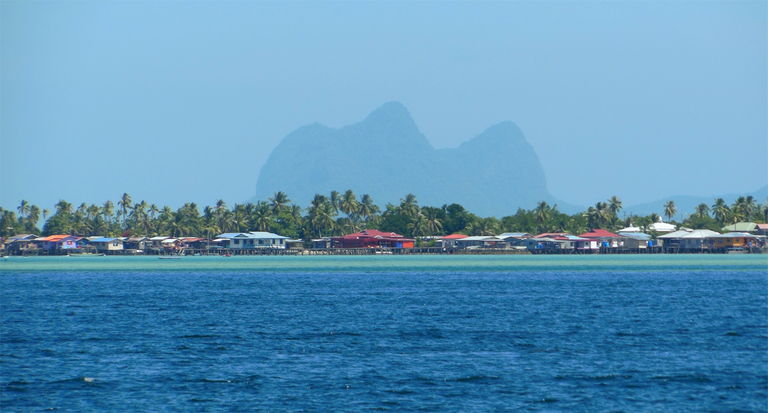 So we're going to the archipelago!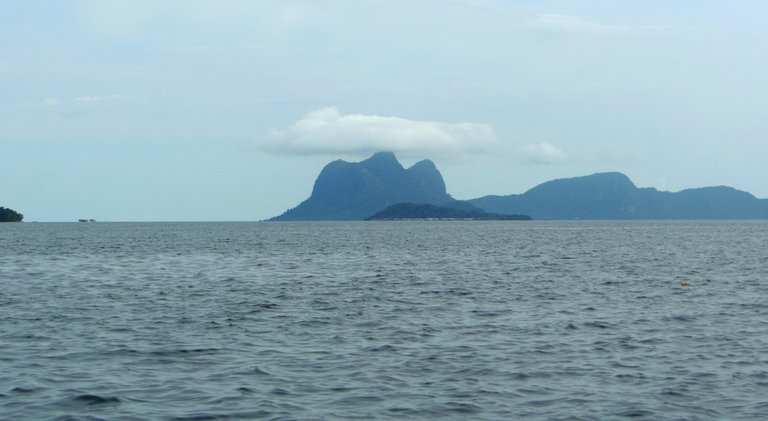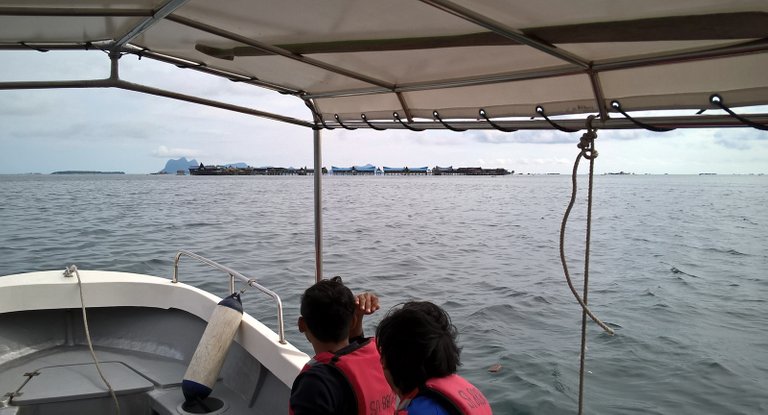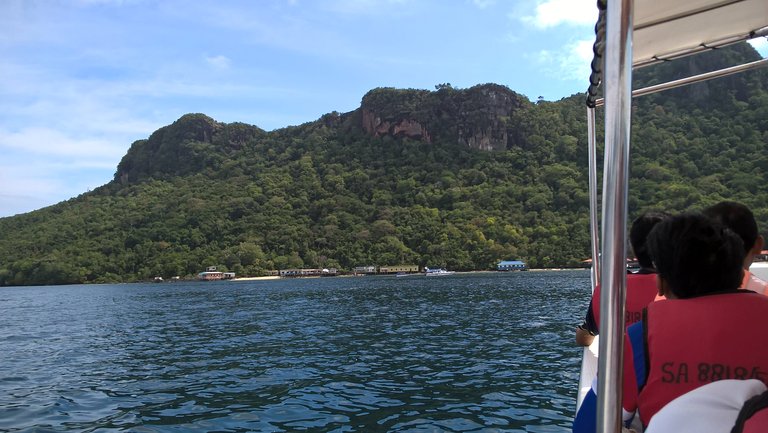 Video

Young pirates 😁
Of course it's a joke. There is an unwritten custom that children of local fishermen are given gifts, most often bars, candies, sweet drinks or other sweets. This time was no different. A very nice experience.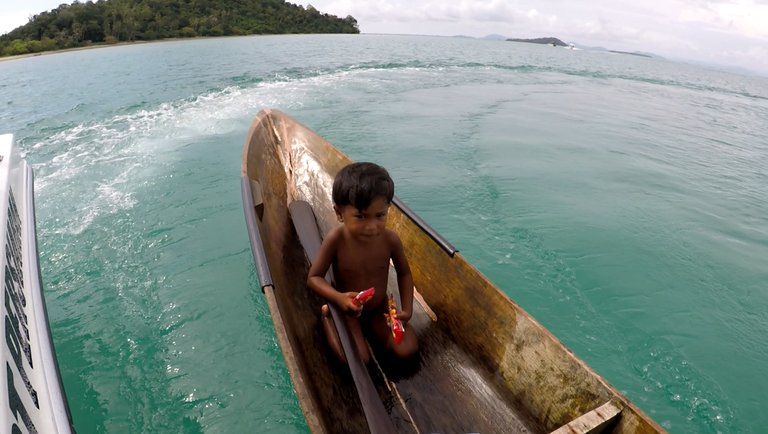 Video

We have reached our destination - the place from which the climb to Pulau Dohey Dulang will begin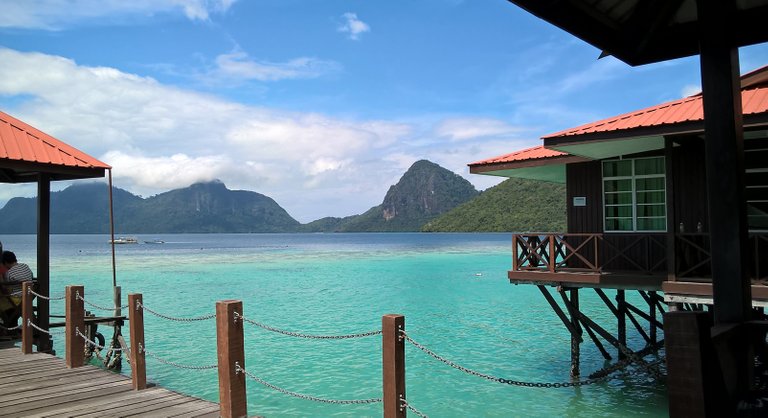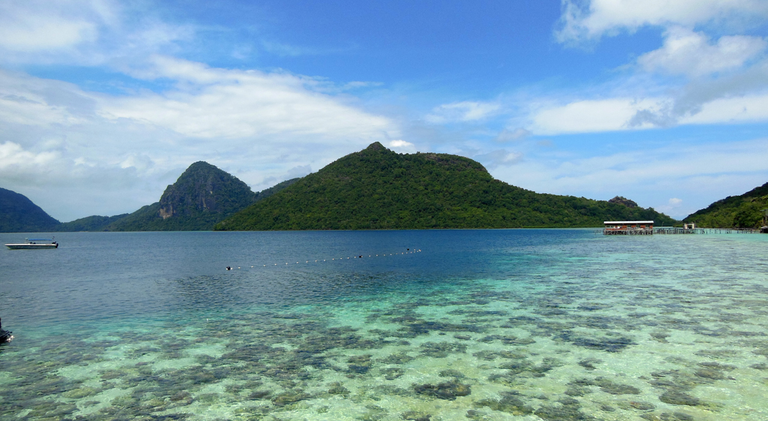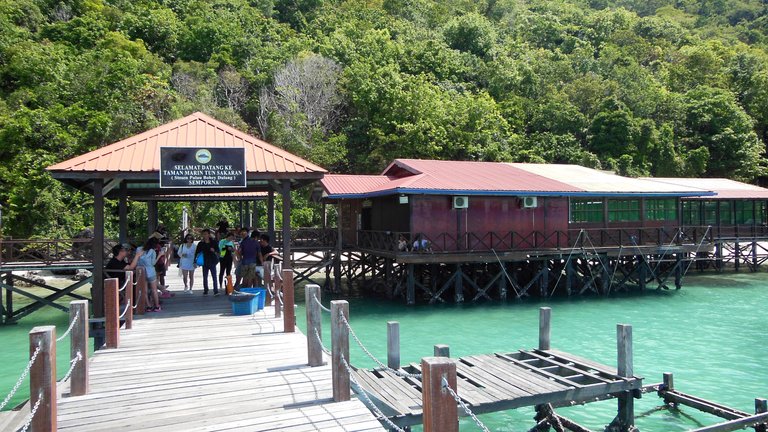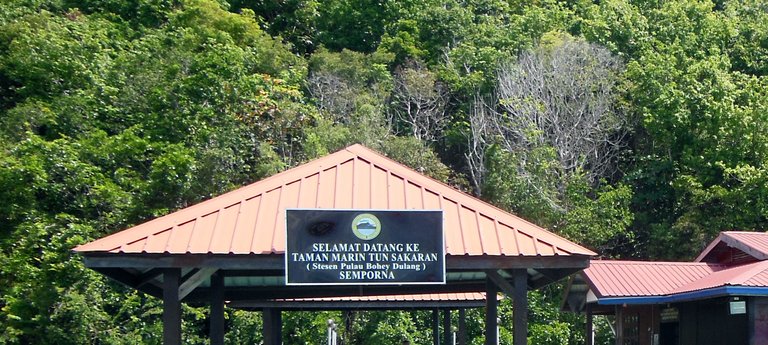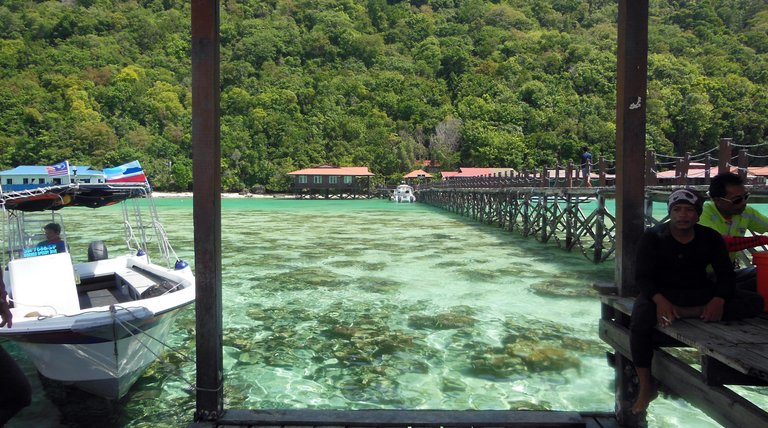 Assistance of soldiers
The whole thing takes place under the guard of an army armed with live ammunition weapons. These are security measures to prevent kidnapping tourists - the Philippines is in the close vicinity, where Muslim terrorist militias are stationed. Therefore, this protection was advisable.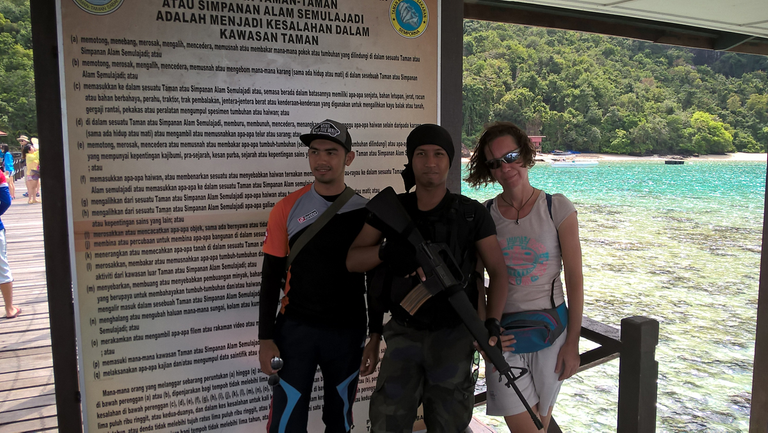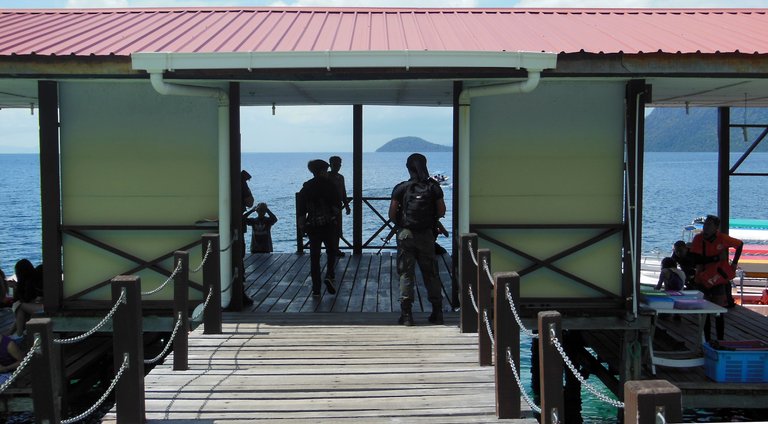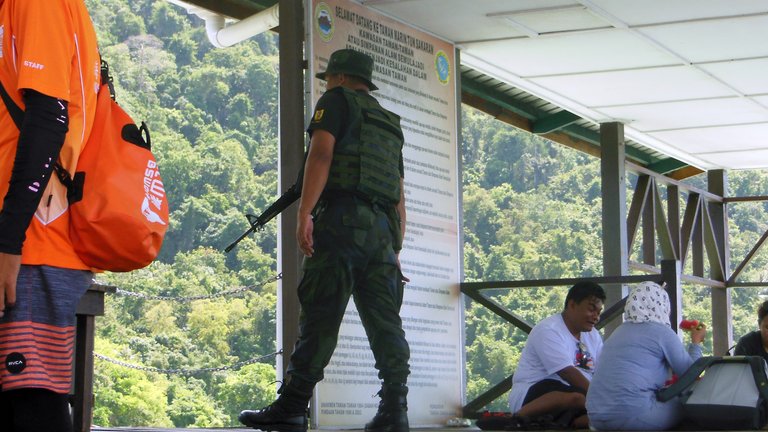 After we got there, we already knew that it is not just any place. We were breathtaking, wonderful views, clear water - poetry!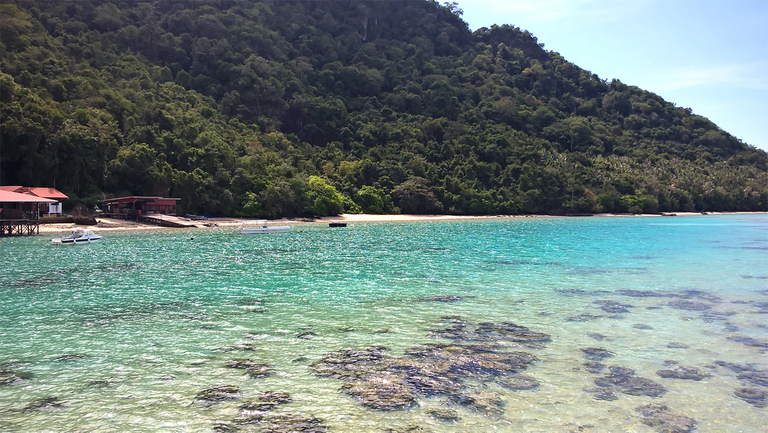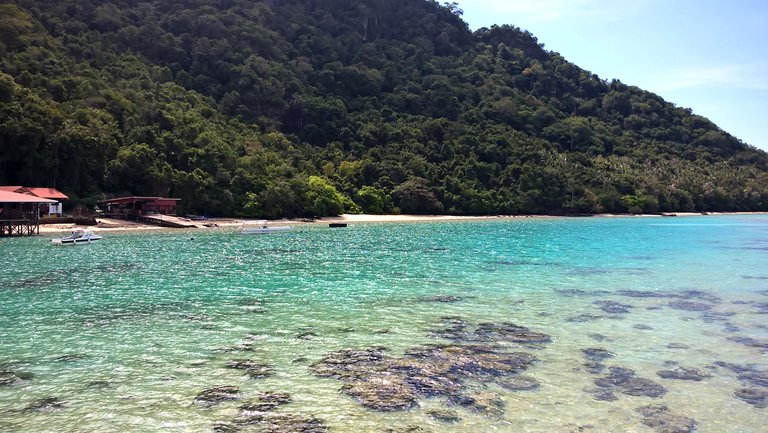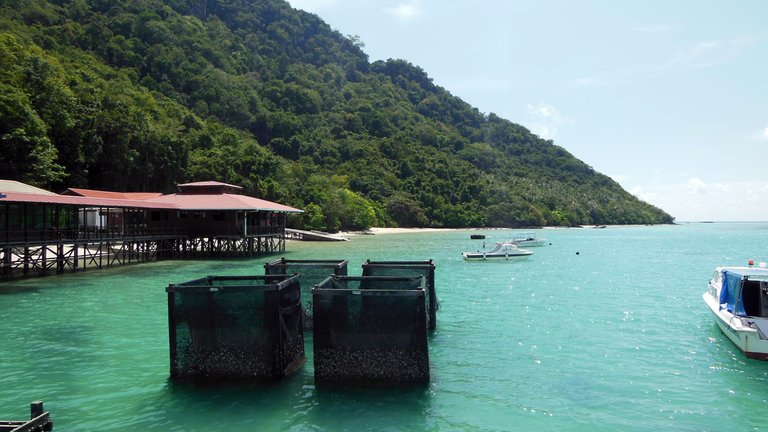 Breeding of clams in crystal clear water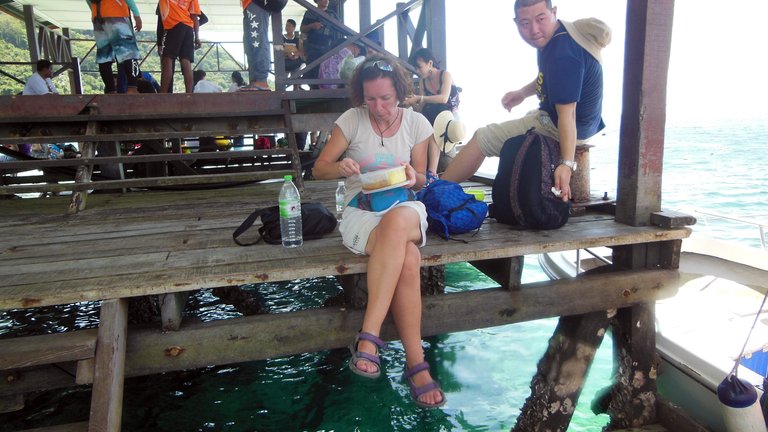 There was also time for a meal and for feeding the fish that swam directly under the landing.

Video

Climb to the top of Pulau Bohey Dulang
The highlight of this full-day tour is the climb to Mount Bohey Dulang. The route is only about 600 meters long, but the mountain itself is 300 meters high, so the elevation gain is very high. Climbing the summit in 35 degrees heat is quite a feat and hard.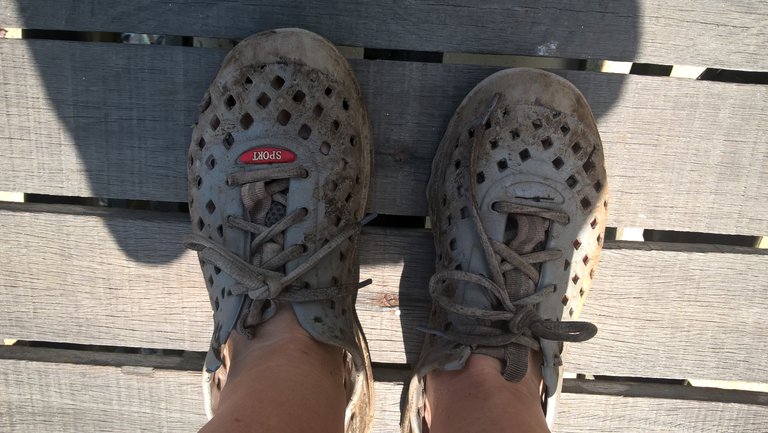 I came to the island in flip-flops and the guide did not want to let me up, fortunately there was a shoe rental shop there (size 45 is unusual in Malaysia - very large for them)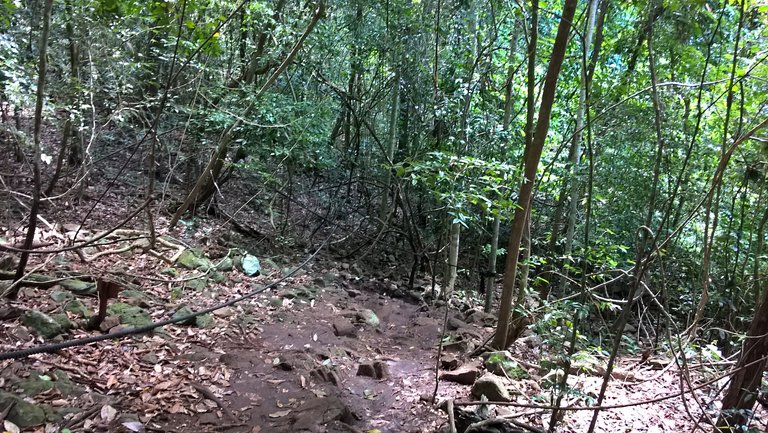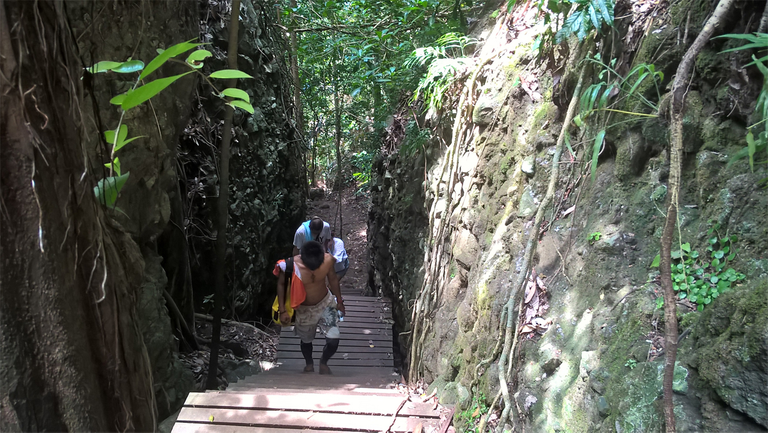 A reward for persistence
Video

This is the reward for a hard climb. If you are going to Malaysia, be sure to visit the Malaysian part of Borneo, there are many more attractions there. It is a wonderful, phenomenal place on earth.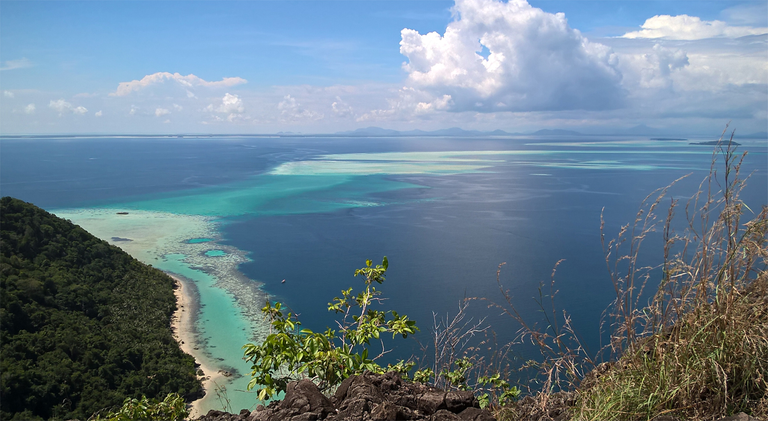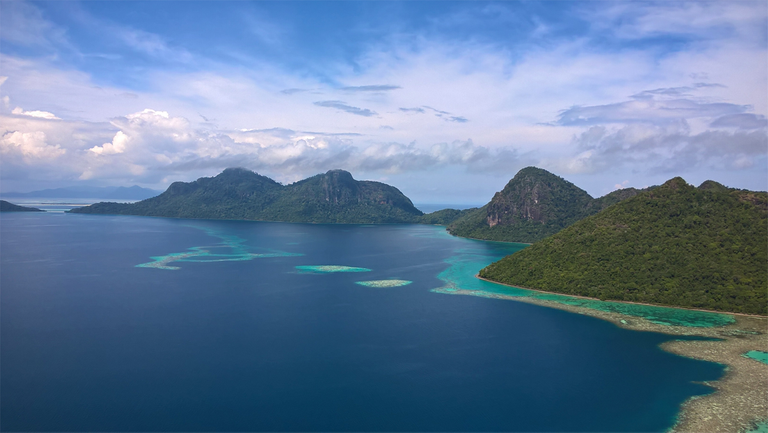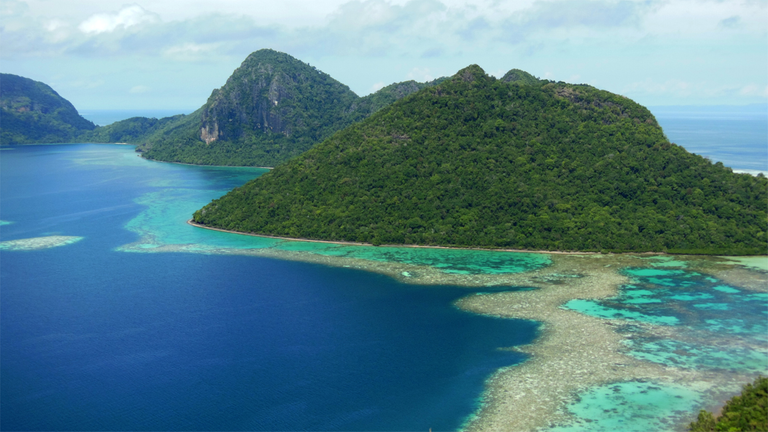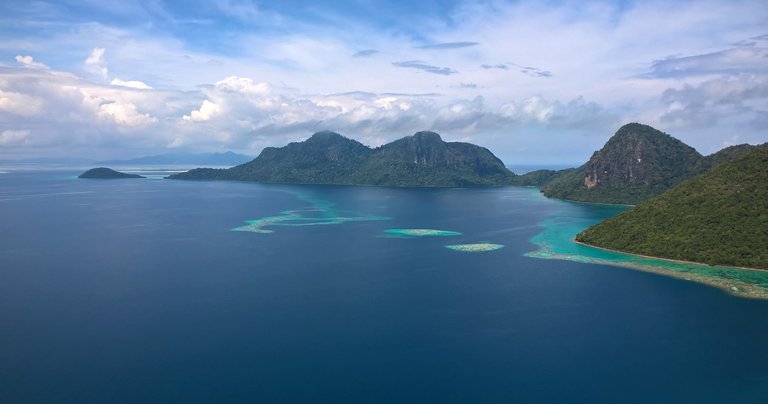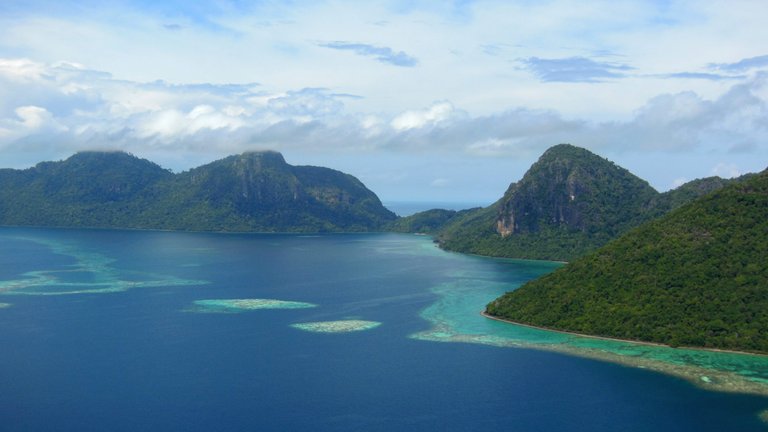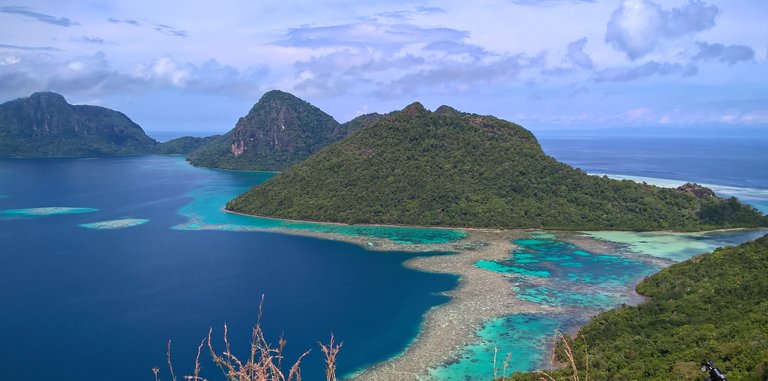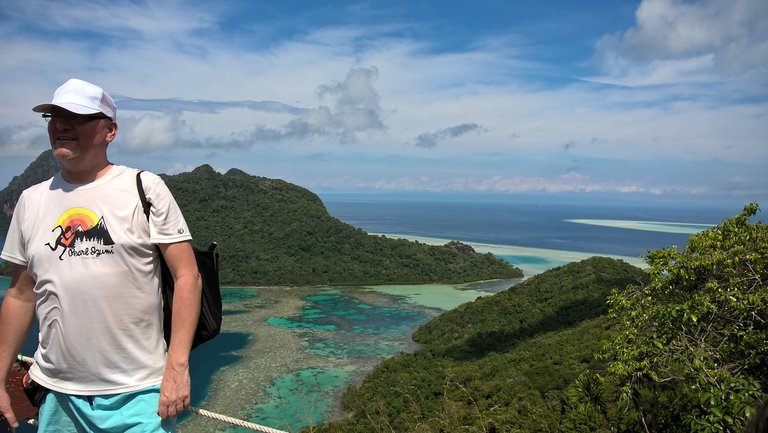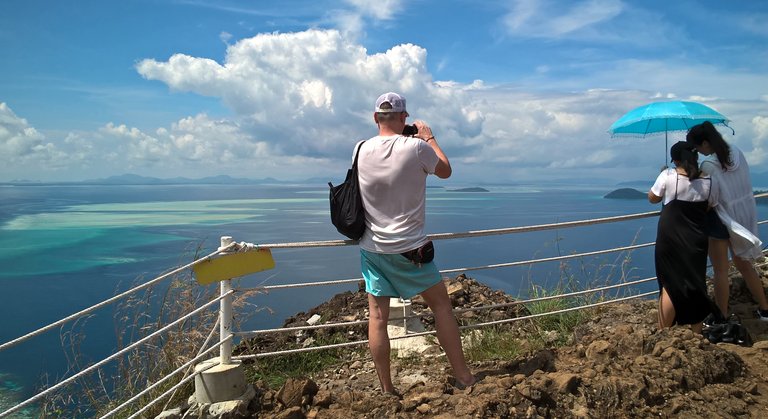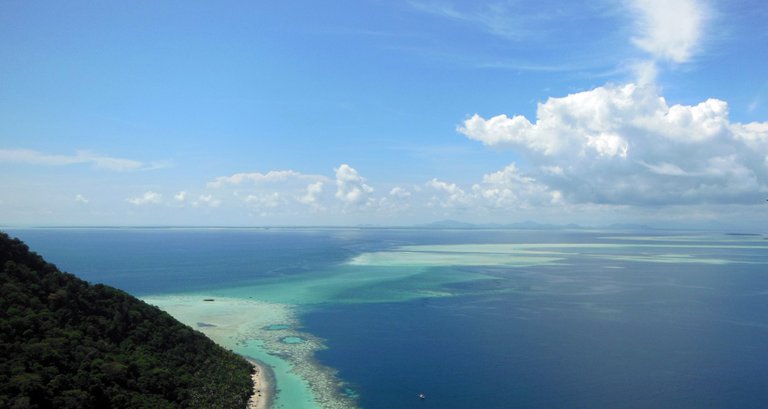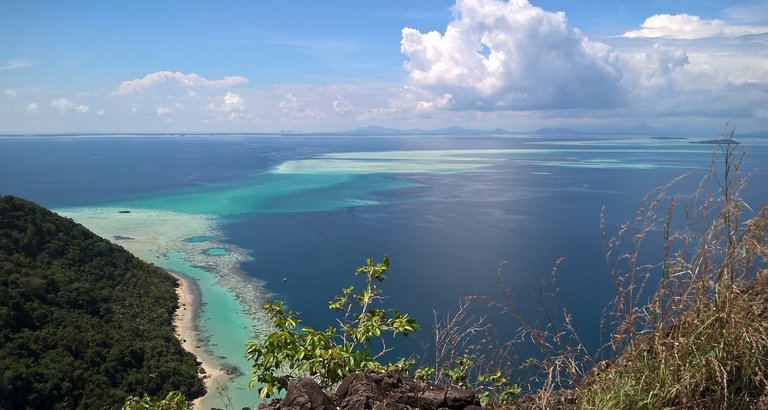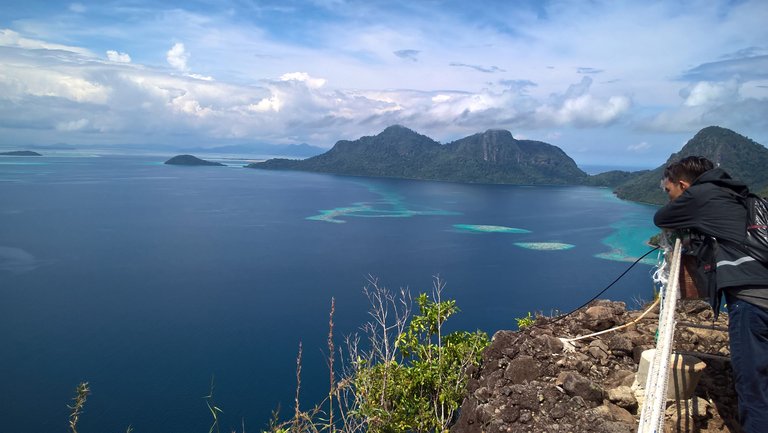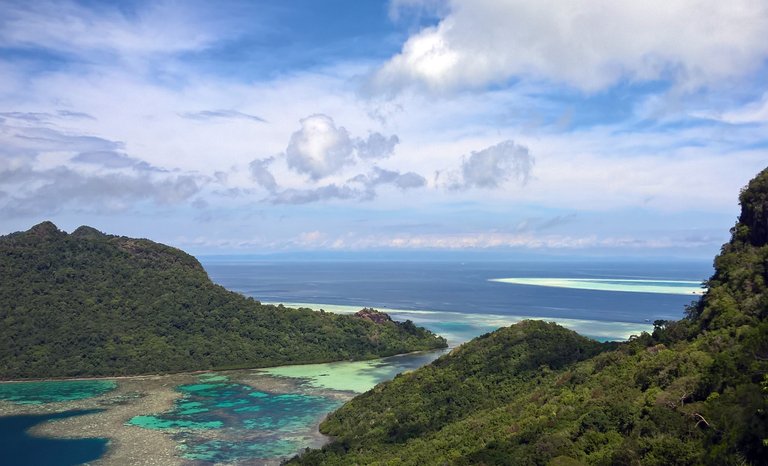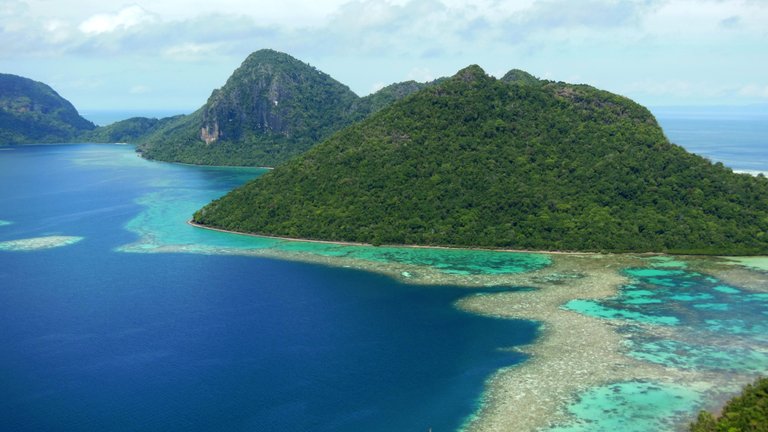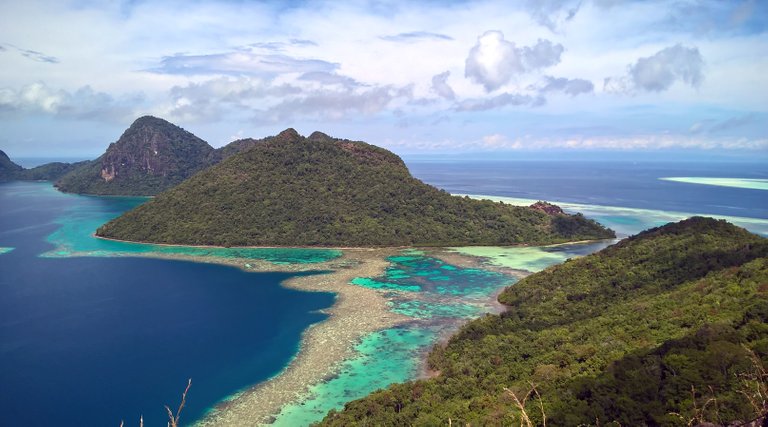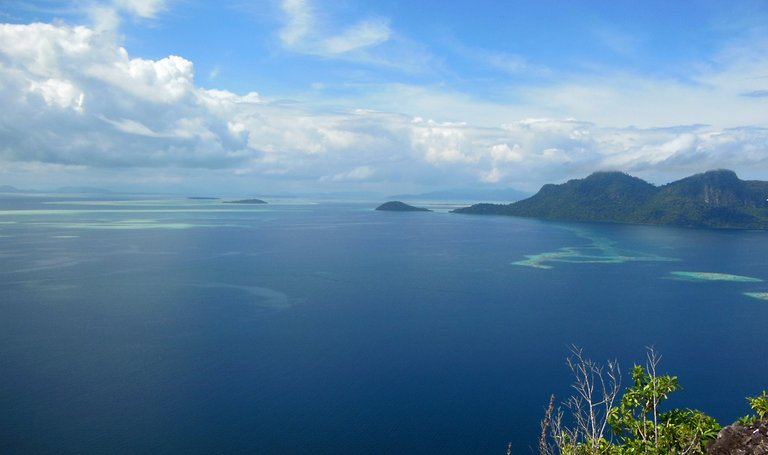 Next stop Borneo - Pulau Sibuan
to be continued
Photo/Video: Panasonic Lumix Fz82, Go Pro Hero5, Nikon Coolpix
© Copyright marianomariano
all photos and video were taken by me and are my property