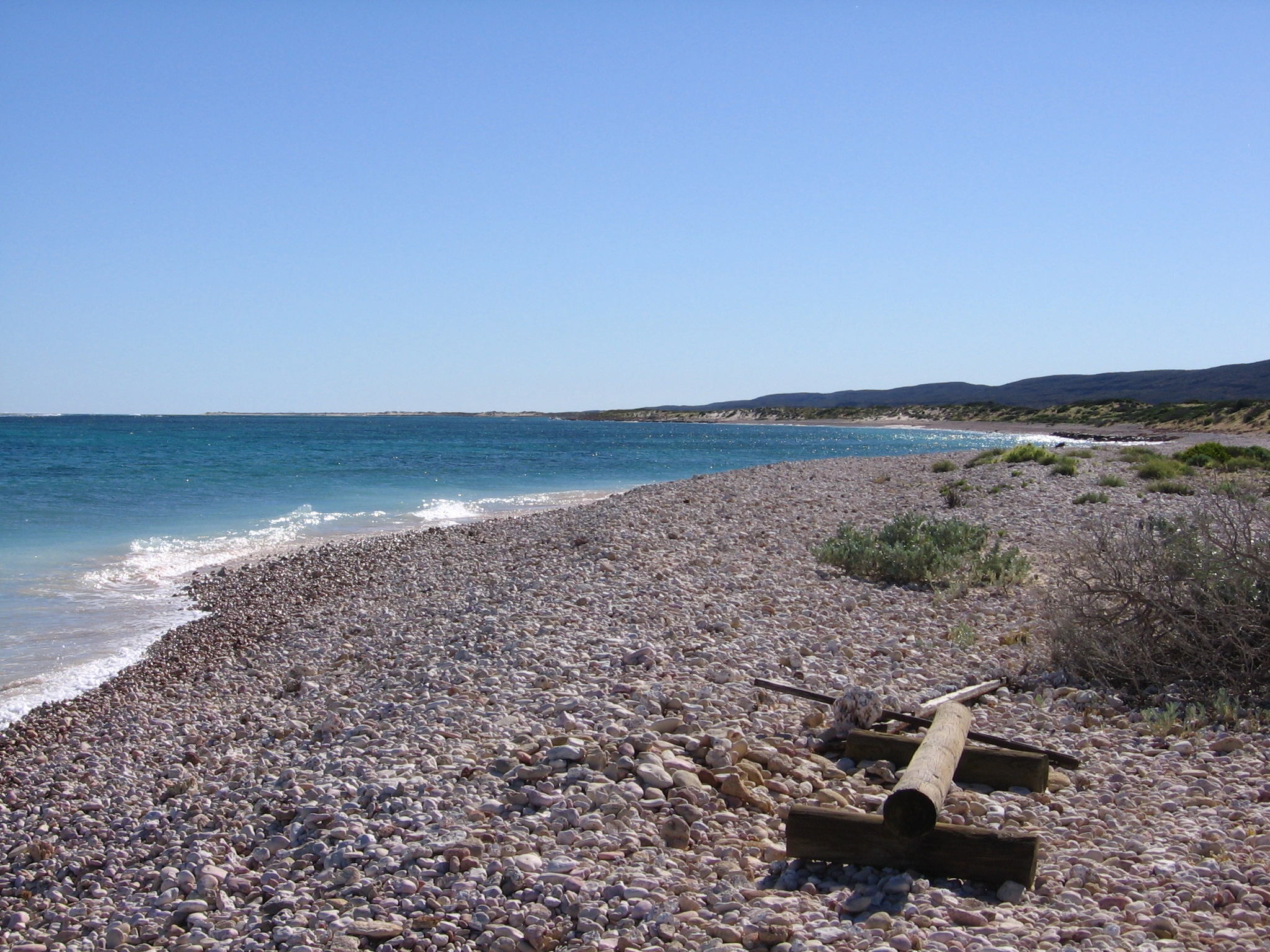 We are back on the west coast of Australia, and after a few excursions arrived in the Ningaloo region. Even though we had been able to see some great places of this wonderful country before, we were still excited and looking forward to everything what was still ahead of us.
After a few interesting days, we now arrived in Exmouth, where I parted ways for with my travel companion. We came up here together from Perth and he actually wanted to go on soon, I on the other hand had enough time and was not in a hurry, and then chance also helped and plazed along.
Just arrived I ran into some people I had met in Perth who were camping in the Ningaloo National Park. And when these sympathetic Dutchmen invited me to join them, I suddenly knew where I would spend the next few days. I had a tent with me and together we did some quick errands before we went into the national park.
The Ningaloo region is located in the northwest of the Australian continent and the Ningaloo coast is part of the World Heritage Site and offers one of the longest coral reefs in the world. Since this reef is also super close to the coast, it is a paradise for snorkelers, you don't need expensive equipment here like you do for diving to enjoy the magnificent underwater world.
So we were getting further and further away from civilization and I was suddenly really excited. And while I'm writing this post here, I feel again a little bit of that Australia feeling, which had really taken over me at that time.
Our campsite was in the middle of a national park and was more than remote. Except for a lot of nature, a table and an outhouse there was nothing else to see. But we didn't need more to enjoy our time here.
I hope I can share with you some of that feelings here today. Please lean back a little bit and enjoy the little picture show.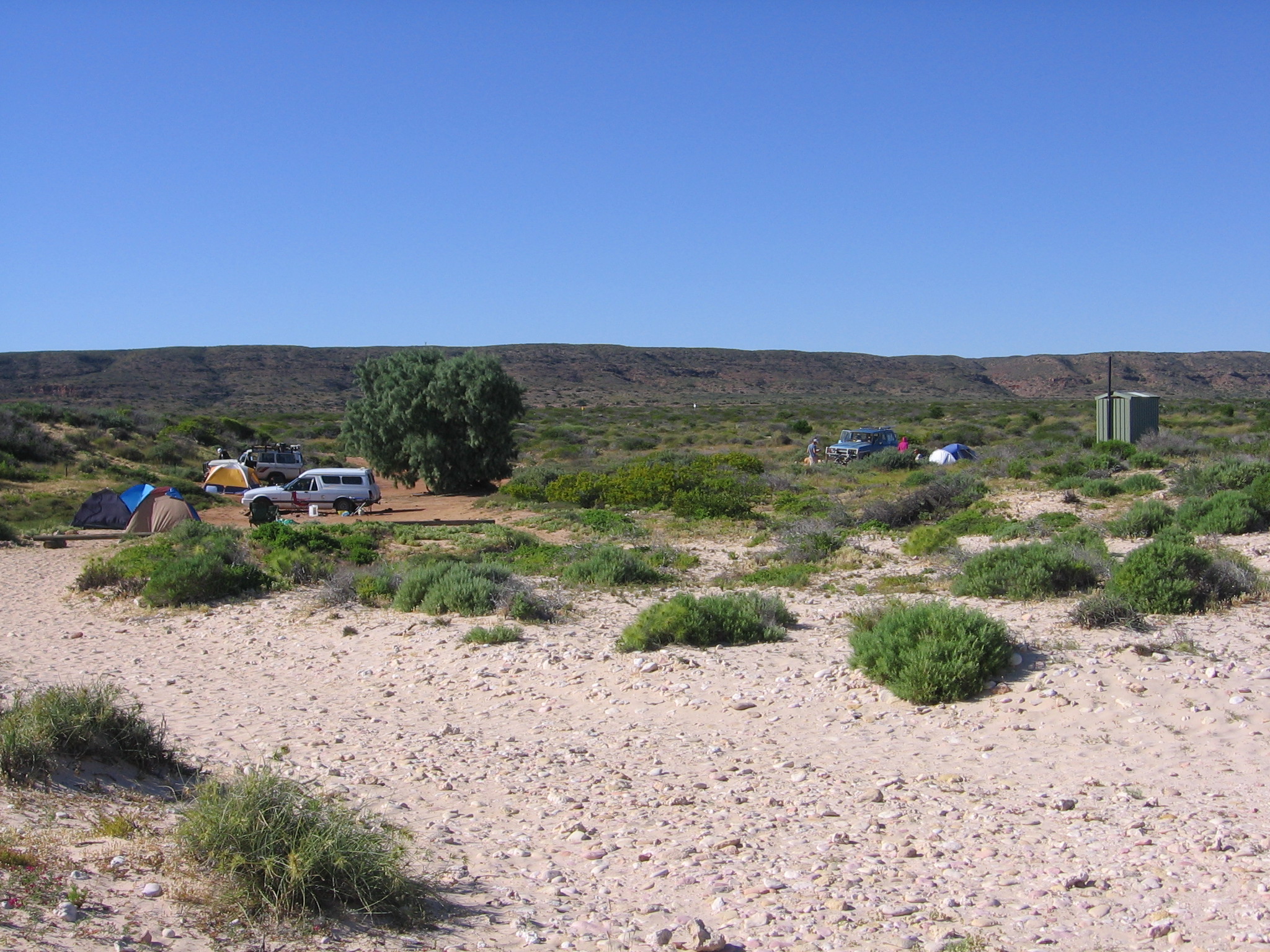 This was our campground, on the far right you can see the toilet and in the middle the only tree for a few kilometers, which also provides shade for the only table around.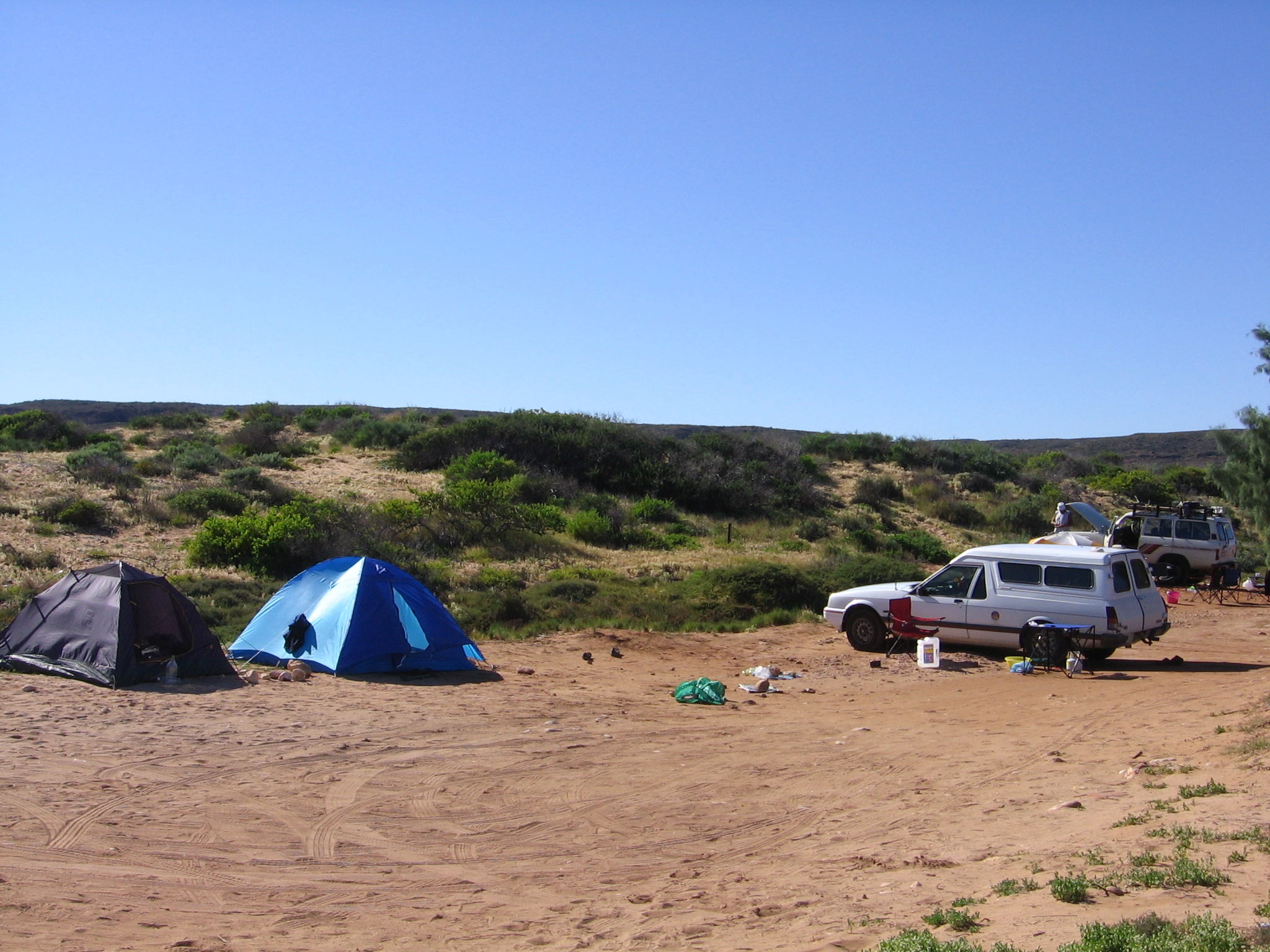 It also never gets cold in this area, so I could take off the outer tarp from my tent and look at the unclouded starry sky through the fly net while falling asleep.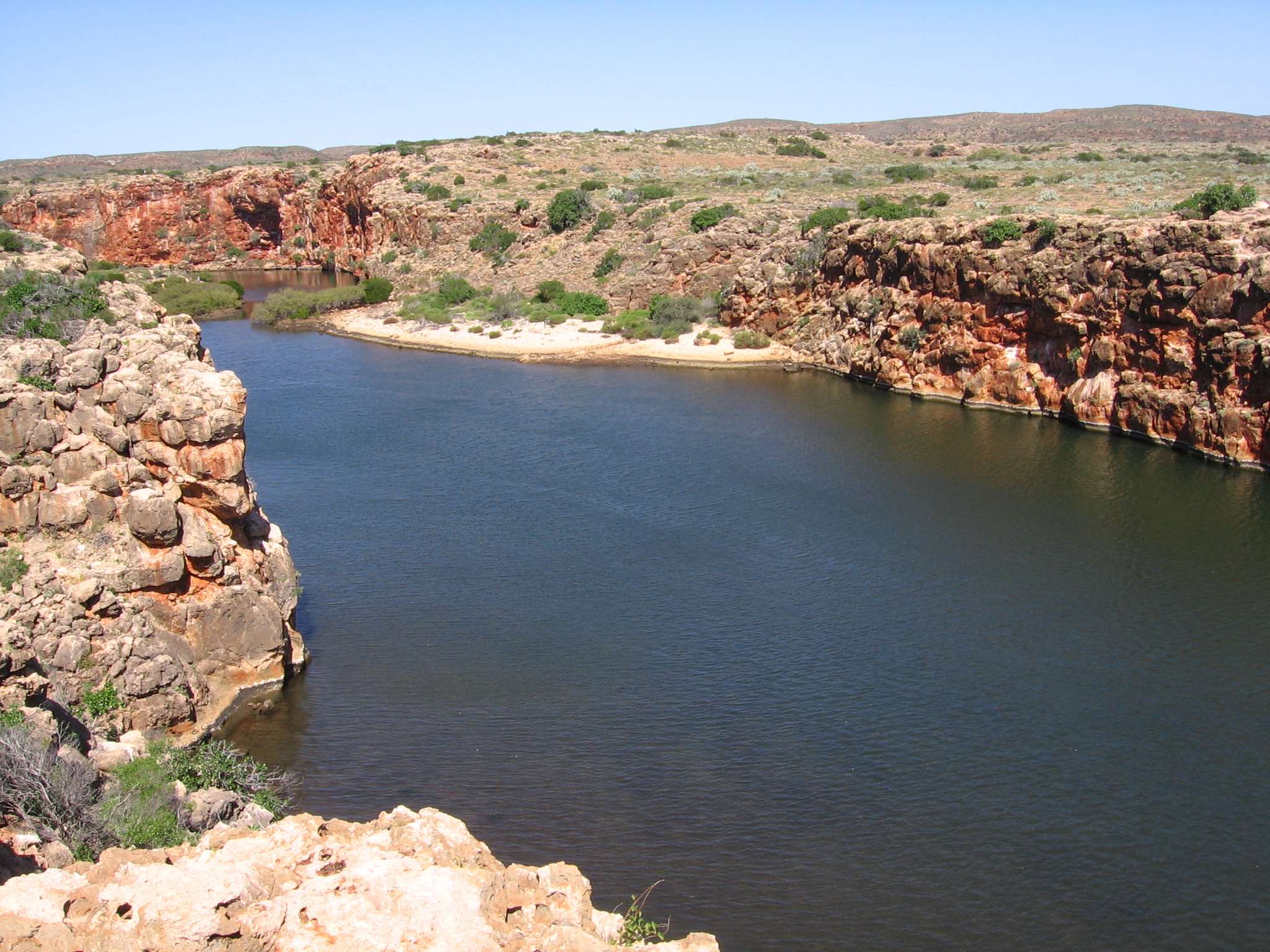 Of course, we didn't just hang out at the campground or by the water, we also explored the surrounding area and came across a creek that gave us a view of another great landscape.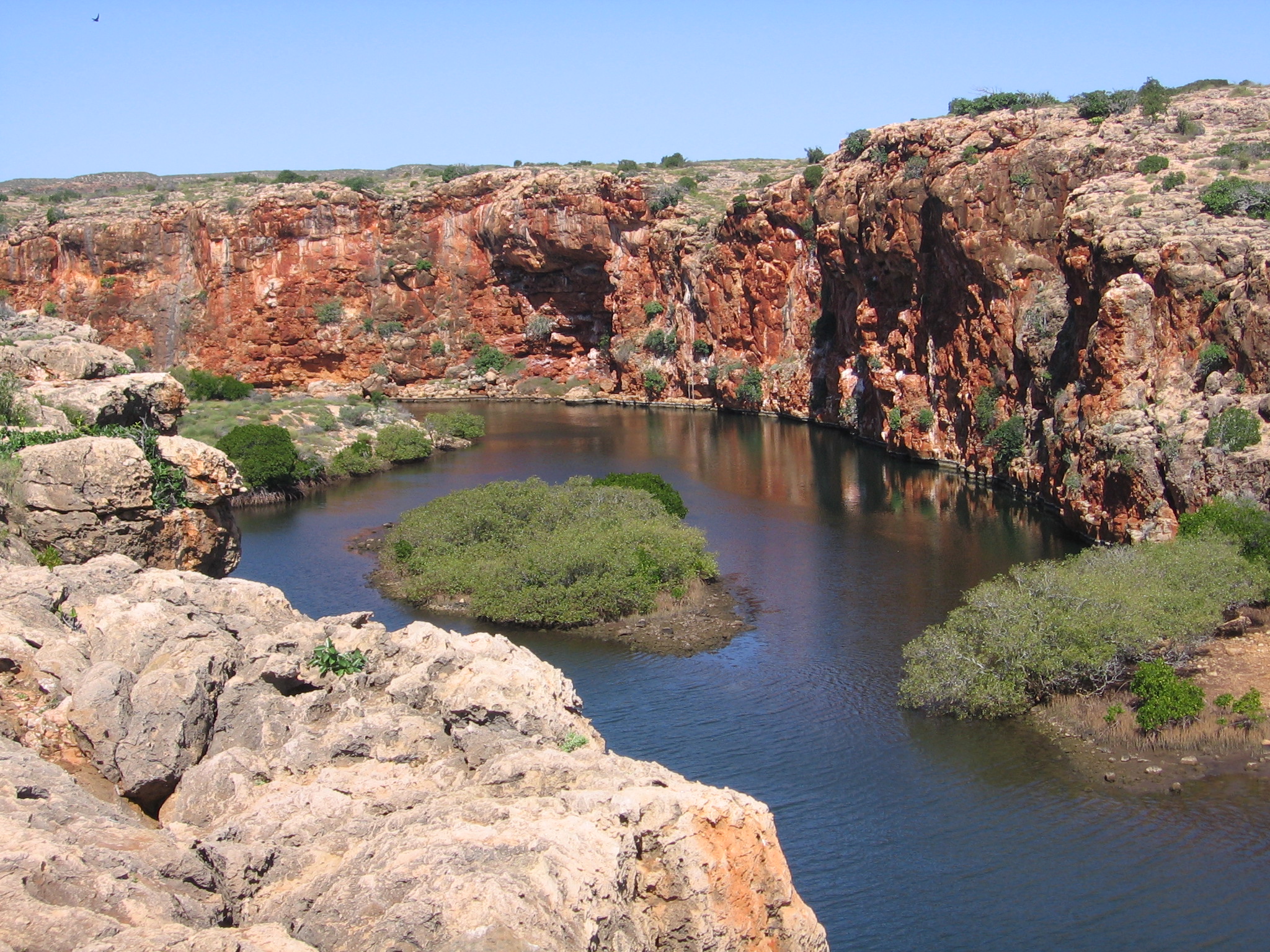 And typical for Australia you can see again the red color of the rocks, which is so characteristic for the whole country. Behind the cliffs you are almost already in the outback, and everything seems much drier and dustier, but down here in the creek flows the source of all life - water.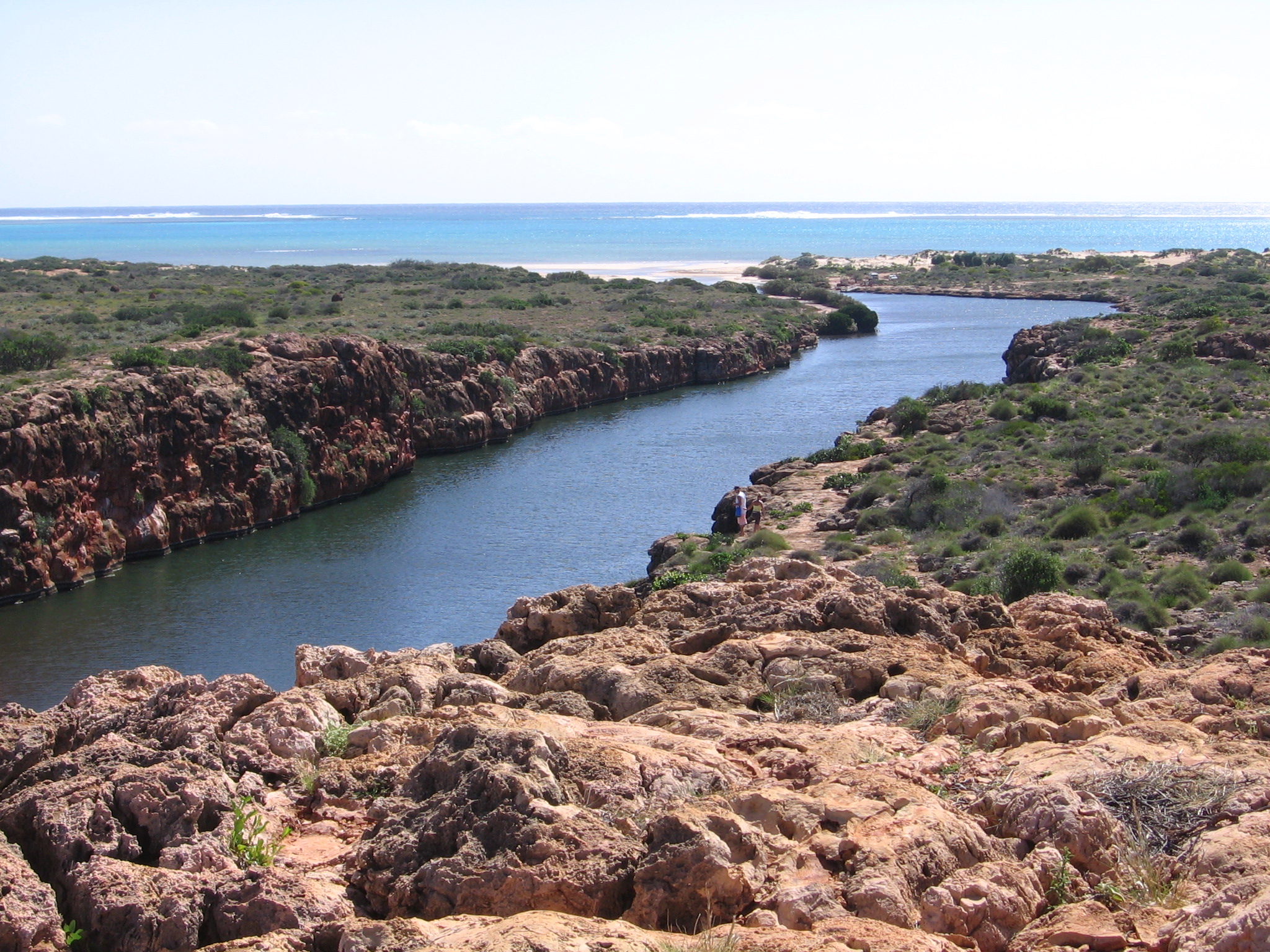 And of course the sea was not far from here, and it offers a great panorama together with the slowly flowing creek, the rocks and some grassland. Looking at the pictures, I immediately start dreaming again and I wished I was there again. This impetuous and wild landscape looks so inviting to me, as it did many years ago.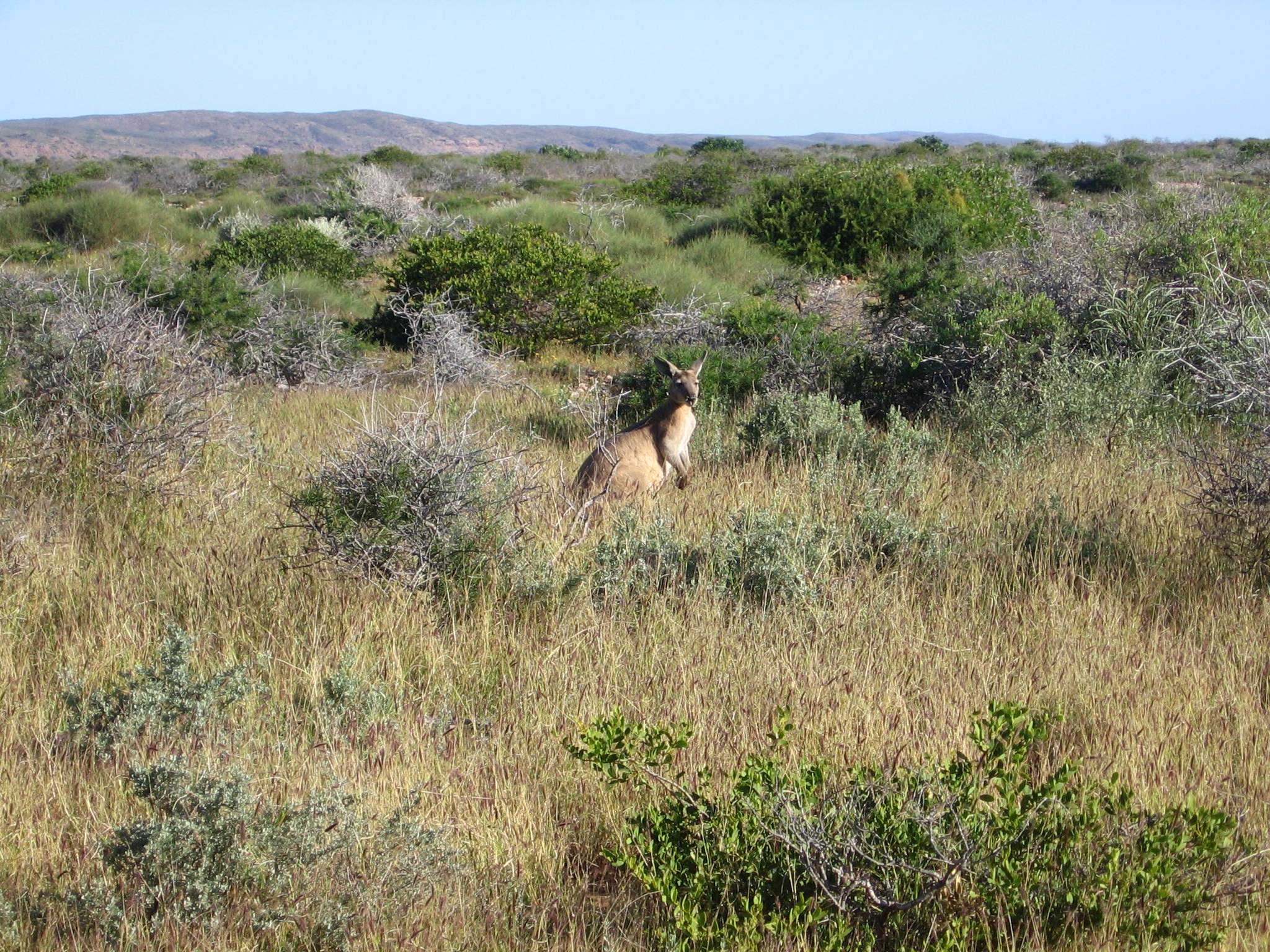 But we were not completely alone in this area, because some curious inhabitants of this grassland showed up from time to time and looked at us just as amazed as we looked at them. Kangaroos simply belong to Australia, even if we don't see them every day. But if they do, I immediately felt full of joy and hoped that moment wouldn't end.
But also some, albeit few, feathered locals have come out of their hiding places. Australia's birdlife is quite unique, not necessarily in this corner of the country, but in the rainforests it flutters and chirps on every tree.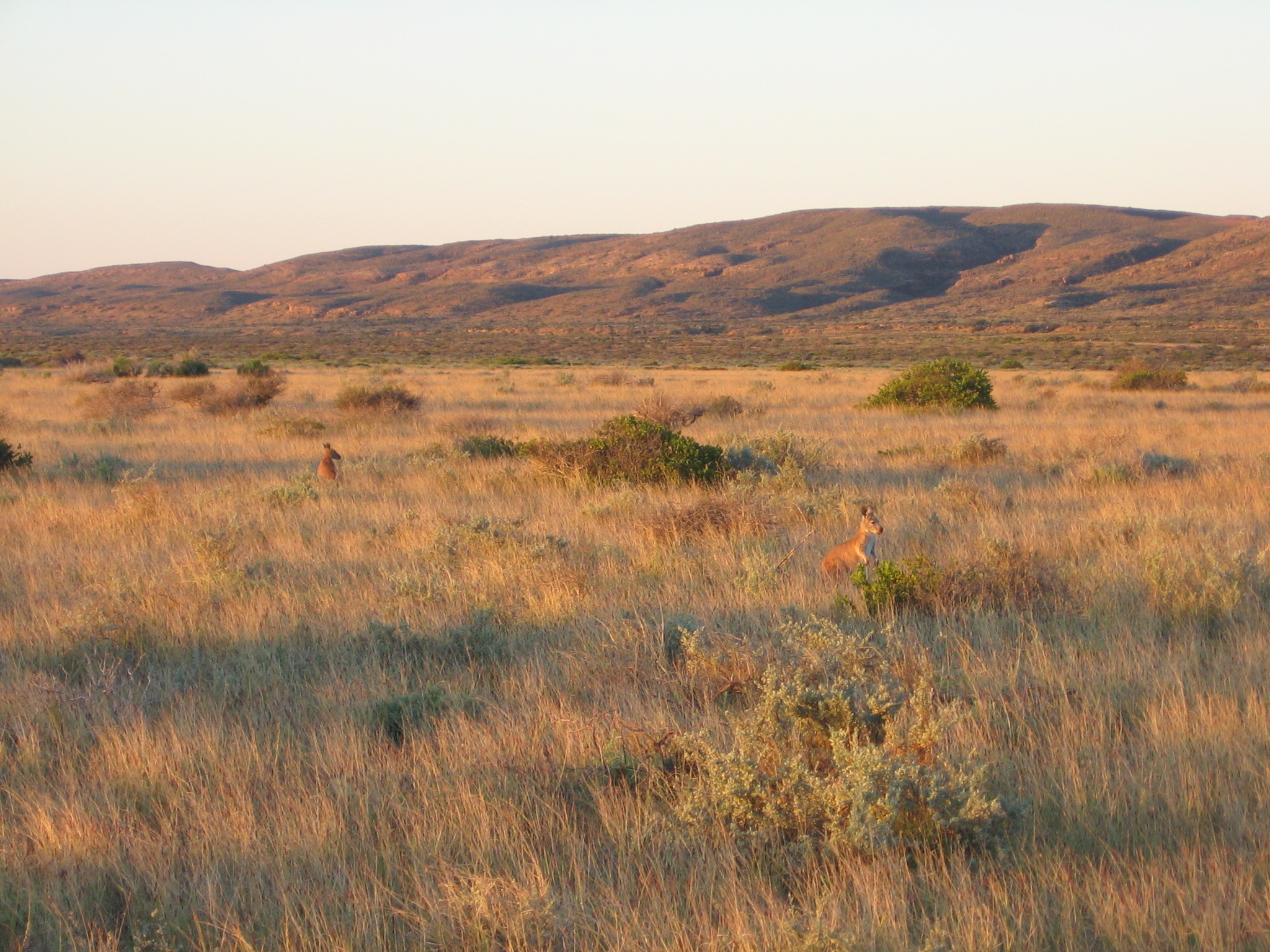 And not only we humans love to enjoy sunrises, the locals too know how to cheerish this special time. And I was more than delighted to be able to spend these special moments in such wonderful company. When I was young, I had always dreamed of such images when I thought of Australia.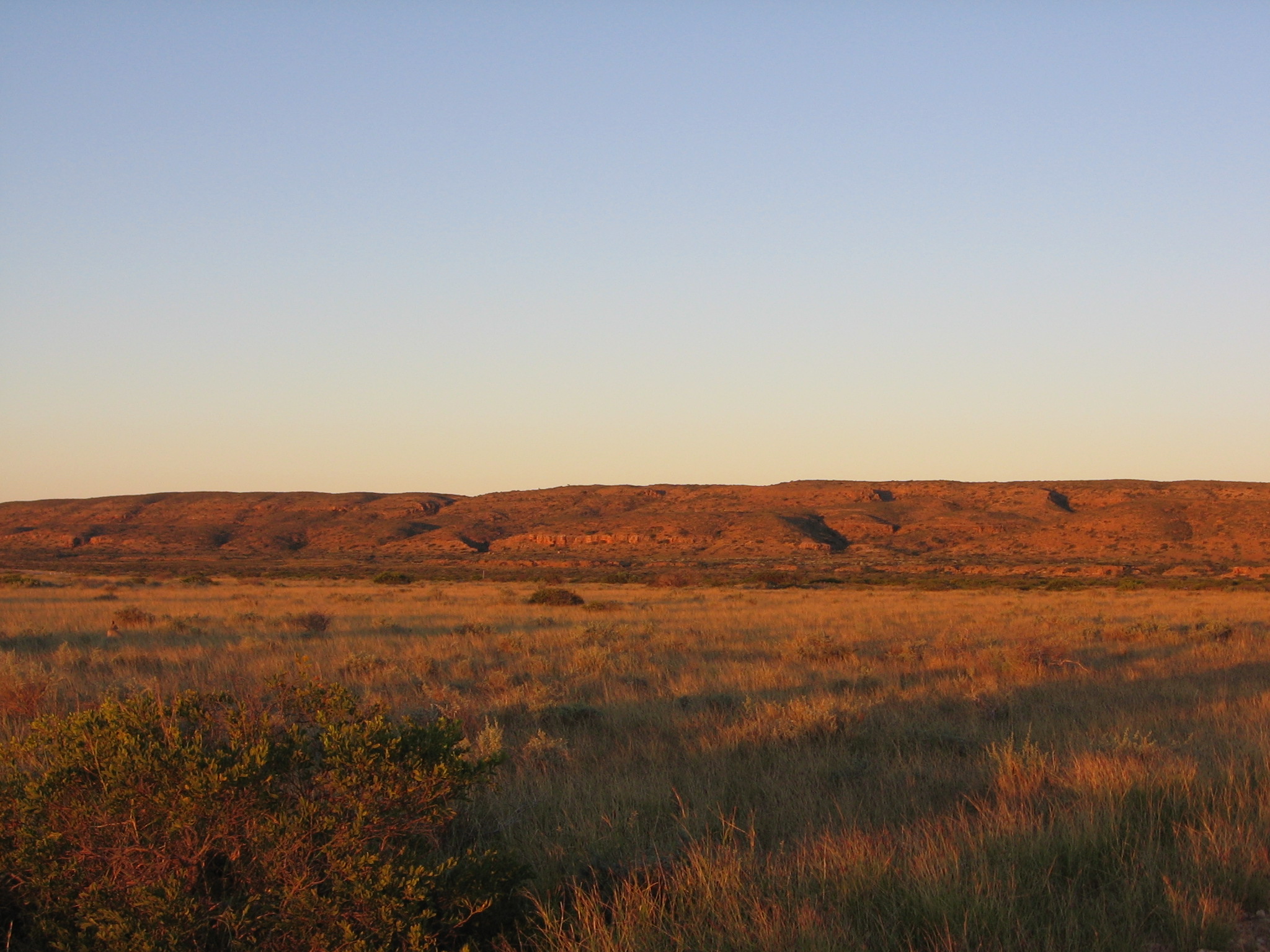 The setting sun bathes everything in a deep dark shade of red and everything looks even more intense and vibrant than during the day. We had really pleasant temperatures at this time, and it was really great to be outside.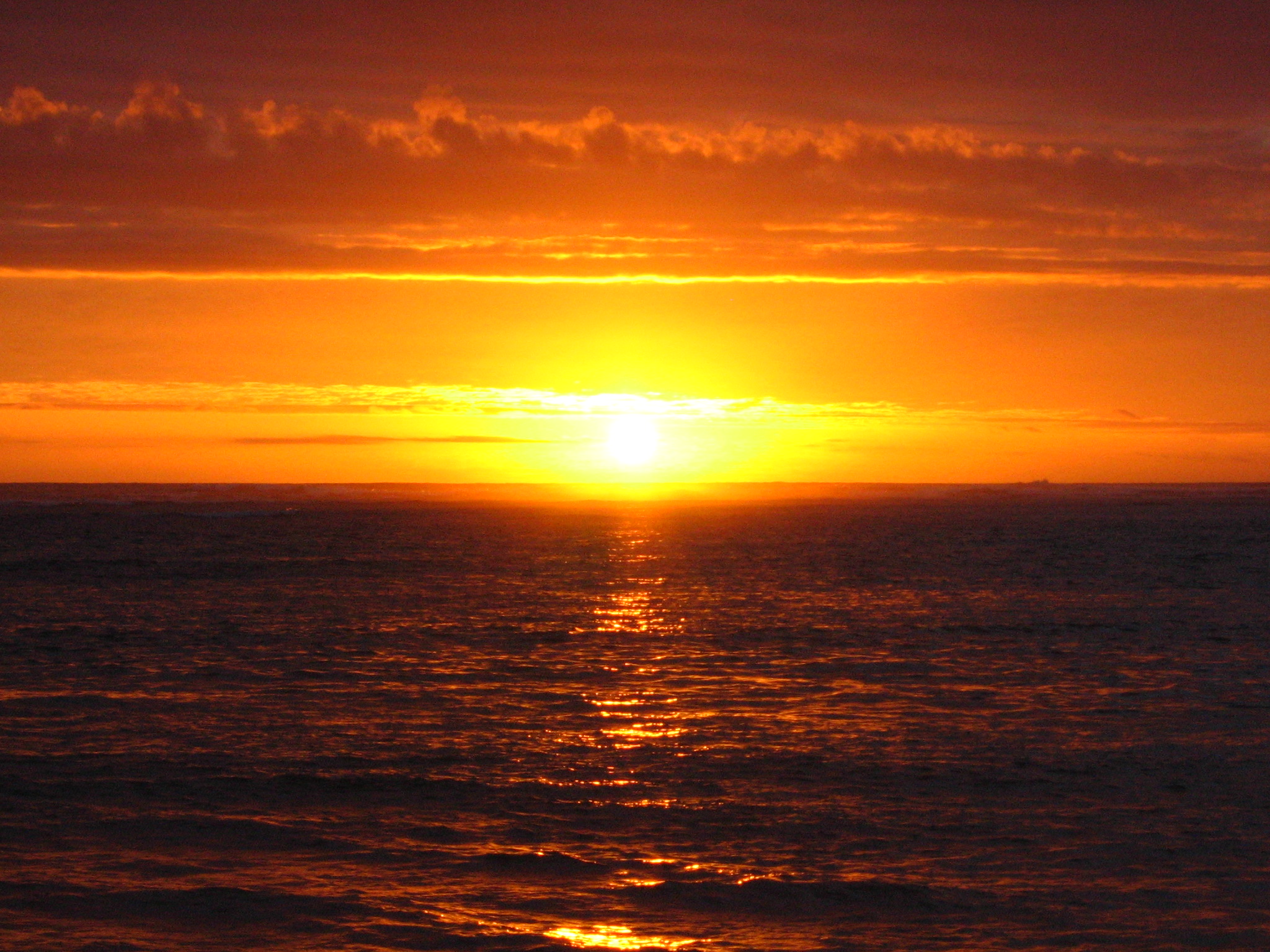 As we are by the sea right now, nothing is complete without a proper sunset. I can't get enough of scenes like this, every day anew I wanted to enjoy this view. Closing the day like this, getting energy and motivation for the next one, promotes a wonderful feeling of warmth and gratitude, which I have stored in my mind until these days.
I am still happy and grateful today that I dared to take on this great adventure back then. It has brought me to where I am right now, and one day in the distant future, I would like to revisit all those places and say hello once again to my dreams of long ago.
Ningaloo was a great stop, but my journey was far from over. So I'll be back soon and then there will be some new pictures and impressions from the next leg of my tour through Australia.
See you soon....
---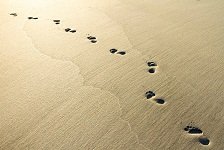 Please let us not forget, wherever
we travel, let us protect our
beautiful planet and let us only
leave footprints.
---


[//]:# (!pinmapple -22.048107 lat 113.911736 long Ningaloo - A superb place to forget about the time d3scr)