Last weekend I went out for a little photo tour again. I don't do that very often lately, but the opportunity to test a new lens was motivation enough to drive to Nuremberg and explore one of its historic alleys - the Weißgerbergasse.
I can't say that I have ever seen it that empty. Because of the lock-down there's less pedestrian traffic in the area. This made it much easier to get the photos I wanted. I had all the time to setup my tripod in the middle of the street and take photos for more than one hour as it got darker and the city lights finally lit up.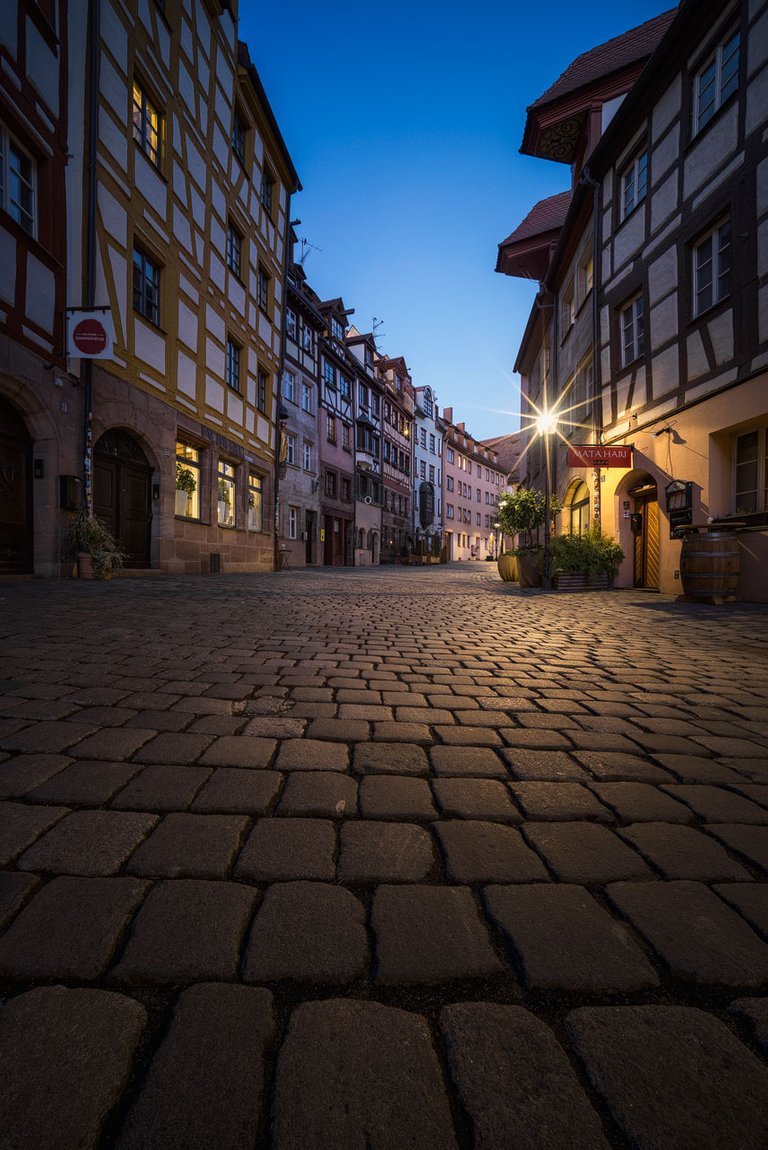 This is the moment I always wait for when I photograph cities. When the lights come on while the day transitions into blue hour a beautiful balance is created between the warm glow of the artificial lights and the blue sky above.
The vertical photo was taken right at the beginning of blue hour and you see that the city lights are not yet very dominant. While in the photo below the balance has already shifted and the streets are illuminated in golden light. This photo was taken towards the end of blue hour.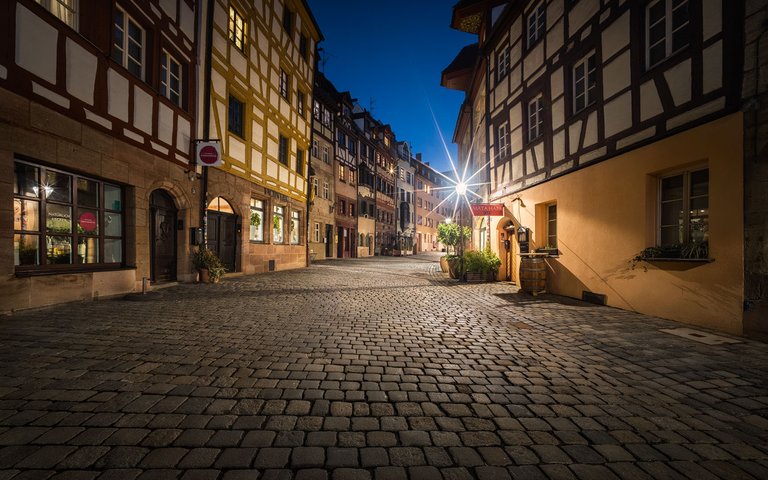 Waiting till past blue hour is usually not a good idea for photography though. Then the city lights are the only light source, the blue, ambient lights reflected from the sky is gone and the photos get a very orange color cast that swallows all other colors in the frame.
So in case you want to take nice city photos, bring a tripod and take some photos over the time span of blue hour, which unlike the name suggests is often less than one hour. It starts a few minutes after sunset and ends between 30 and 60 minutes afterwards.
Now the question: Which of the two photos do you prefer? Beginning or end of blue our?