Typically I try to avoid including man made objects in my landscape photos. But Lighthouses are an exception. They can be such a photogenic subject in a photo and to add to that, they are often situated in spectacular settings.
Below I show you three of my favorite lighthouses I have photographed over the years. Which one do you like the most?
Castlepoint Lighthouse
Castlepoint Lighthouse is located on the Wairarapa coast at the south-eastern tip of New Zealand's North Island. During low tide you can walk over to the small island and get up to the viewpoint from which you have a fantastic view towards Castlerock, which you see sticking out of the horizon in the photo below.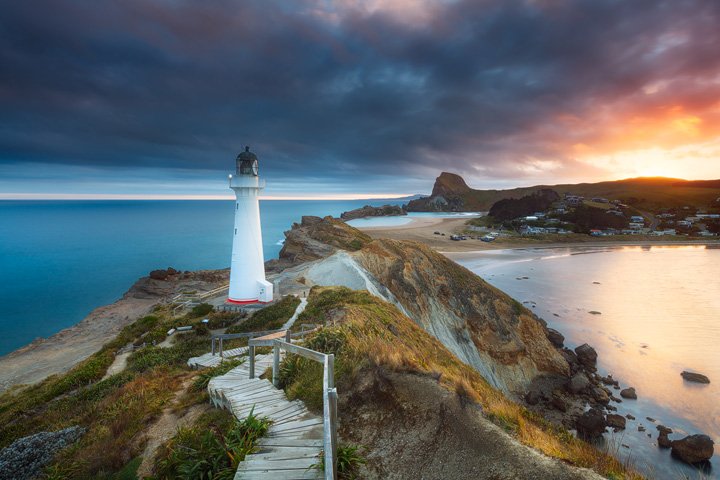 Fanad Lighthouse
Located in Donegal in the northern part of Ireland, Fanad Lighthouse provides a great setting to photograph sunrise. It takes a bit of time driving up there but it's well worth it. When the sun rises and bathes the scenery in warm light it's just magical.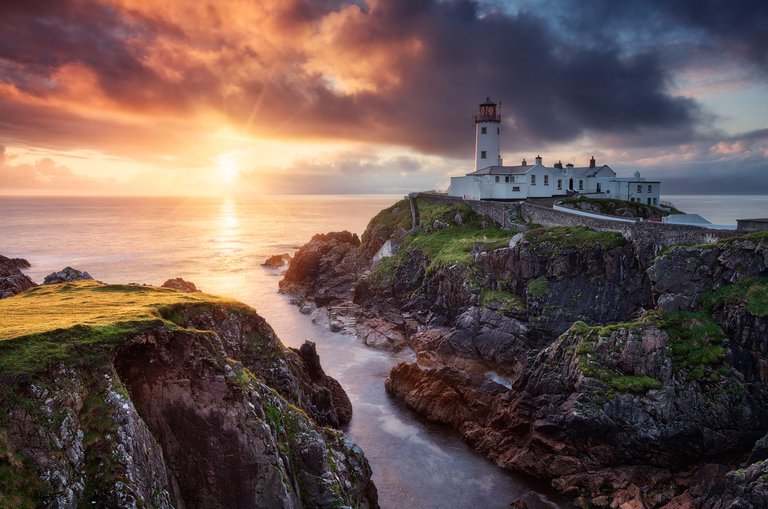 Formentor Lighthouse
You might already know this lighthouse from my post about my favorite photos of last year. It's again a sunrise spot where you need to do some climbing to get to the best vantage point on the cliffs near Formentor Lighthouse. What's special about this lighthouse is the road winding towards it. With a bit of luck I was able to photograph two cars driving to the lighthouse that morning.