Today I want to show you a spectacular coastline in Donegal in the northern part of Ireland. The name of this beach is not very inviting, but don't be misled by it. It is definitely worth a visit for sunset, if you want to photograph some dramatic coastlines.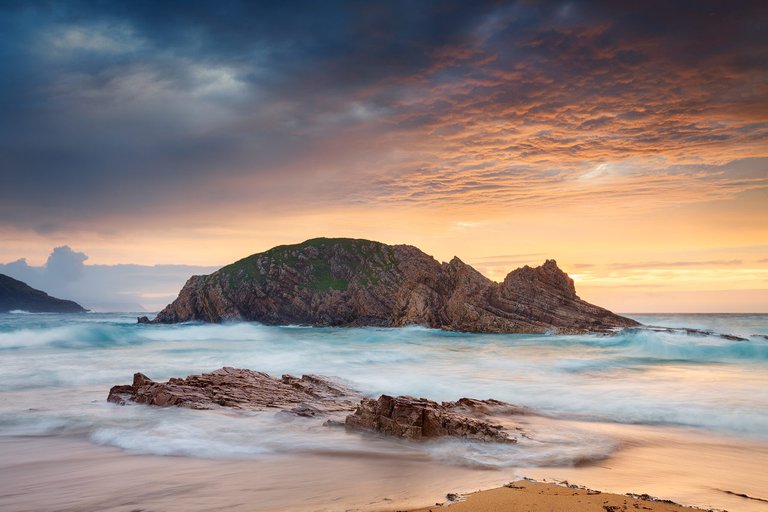 If you want to visit, plan in around 45 minutes drive from Letterkenny towards the caravan site at Melmore. You can park your car next to the road a few 100 meters before you reach the caravan site. Right where the road makes a 90° turn to the right, you then walk straight through the cattle gate and continue for about 10 minutes through the meadows until you reach the entrance to Boyeeghter Bay, which is the Irish name by which this place is known.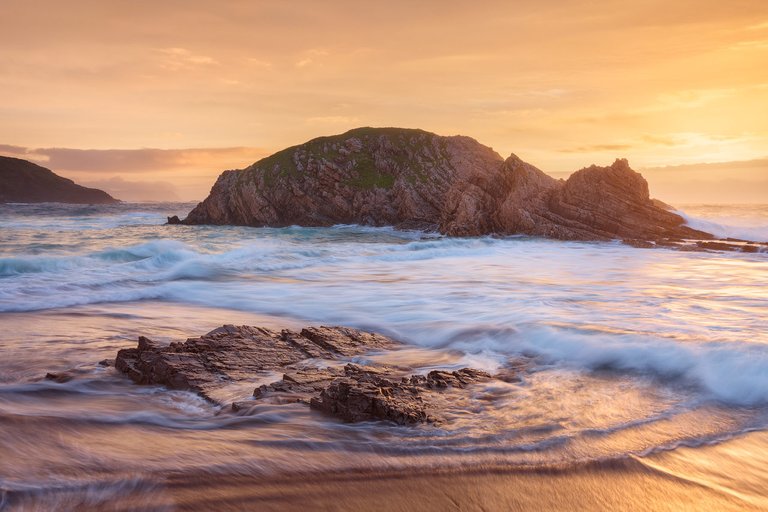 It's important to be aware the tides at this beach. If you walk to it's southern end during low tide, be careful and keep an eye on the tides. At high tide you might get stuck there.
As usual I have linked the location on Pinmapple - just check my profile here: https://pinmapple.com/@mibreit-photo