Read this post on TravelFeed.io for the best experience
---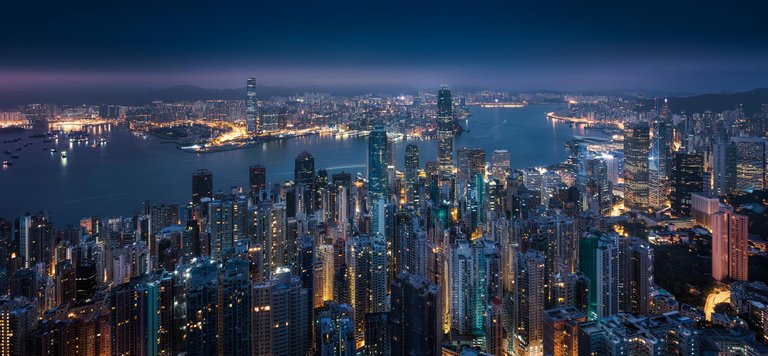 ---
After our campervan tour through New Zealand had come to an end, it was time for the next leg of our journey. In the next seven weeks we were about to visit four countries in South East Asia, starting with Hong Kong.
It was the first time for me in Asia and it was quite a contrast to all other countries we had visited so far. One thing I instantly liked was the food. I just love Asian cuisine and especially in Hong Kong there was such an abundance available. Thinking back to our time traveling through South America a few months back it felt like a food paradise.
It was also the first time during our travels around the world we visited a real mega city. We had visited a few large cities already, but Hong Kong with its population of nearly eight million people and its massive skyscrapers clearly played in another league.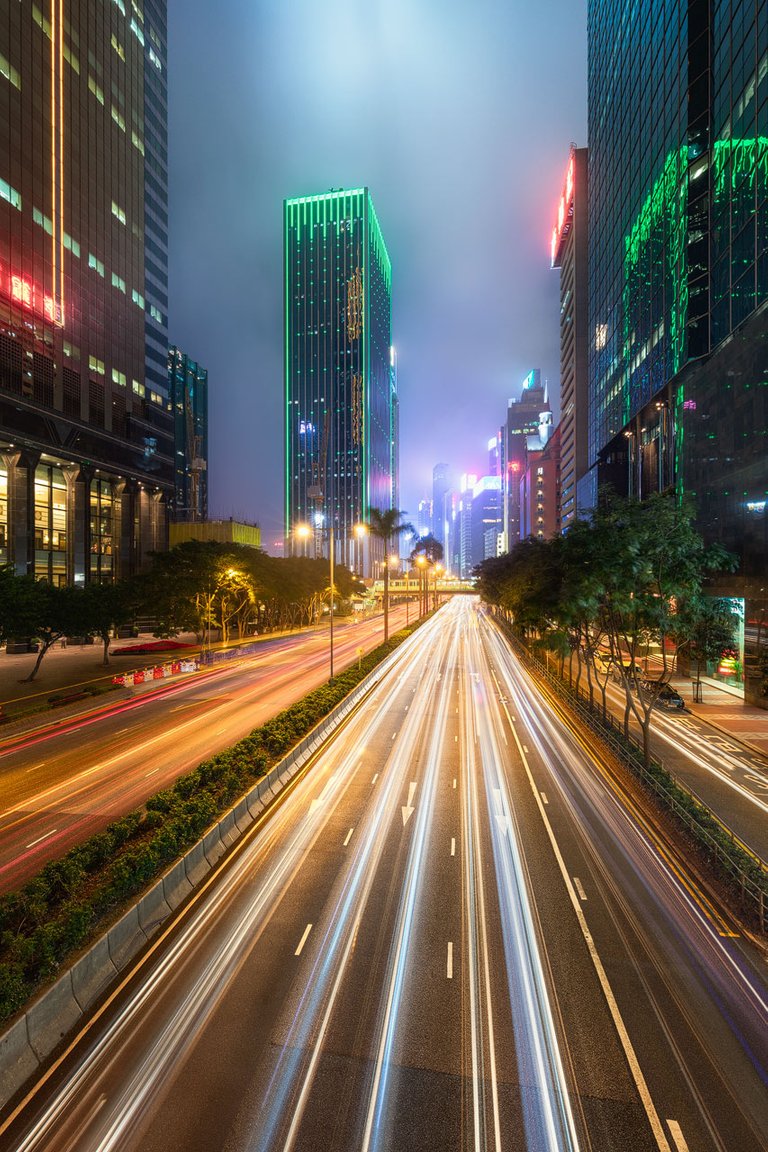 But before our short four day exploration of the city could start, we had to get to our hotel on Hong Kong Island.
Getting around
From the airport the most convenient way to enter the city is using the Airport Express. There are different ticket options available and depending on the length of your stay you might consider two of those.
The Airport Express Travel Pass gets you to the city and back to the Airport and gives you unlimited rides on any MTR, Light Rail and MTR Bus for three days.
If you plan a longer stay and want to have more public transport options like, for example, the normal buses, you should opt for a rechargeable Octopus card. It gives you all the flexibility you need to get around Hong Kong.
Since our hotel was on Hong Kong Island we took the Airport Express to Hong Kong Station, which is the last one on the route. From there it was still a way to go to our hotel and because of all our luggage we took a cab from there.
The metro in Hong Kong can get very crowded depending on the time of day and while this is no problem when doing some sight-seeing with light luggage, when we arrived from the Airport with our 30kg of luggage each, we didn't fancy it so much.
Connaught Road
With the famous Victoria Peak and Connaught Road Hong Kong Island is the perfect place for a short photography trip. There are just endless options to take photos. Especially during night time walking along the footpaths near Connaught Road offers a lot of beautiful views.
There are many foot bridges spanning this busy road and with a tripod I was able to capture some interesting long time exposures.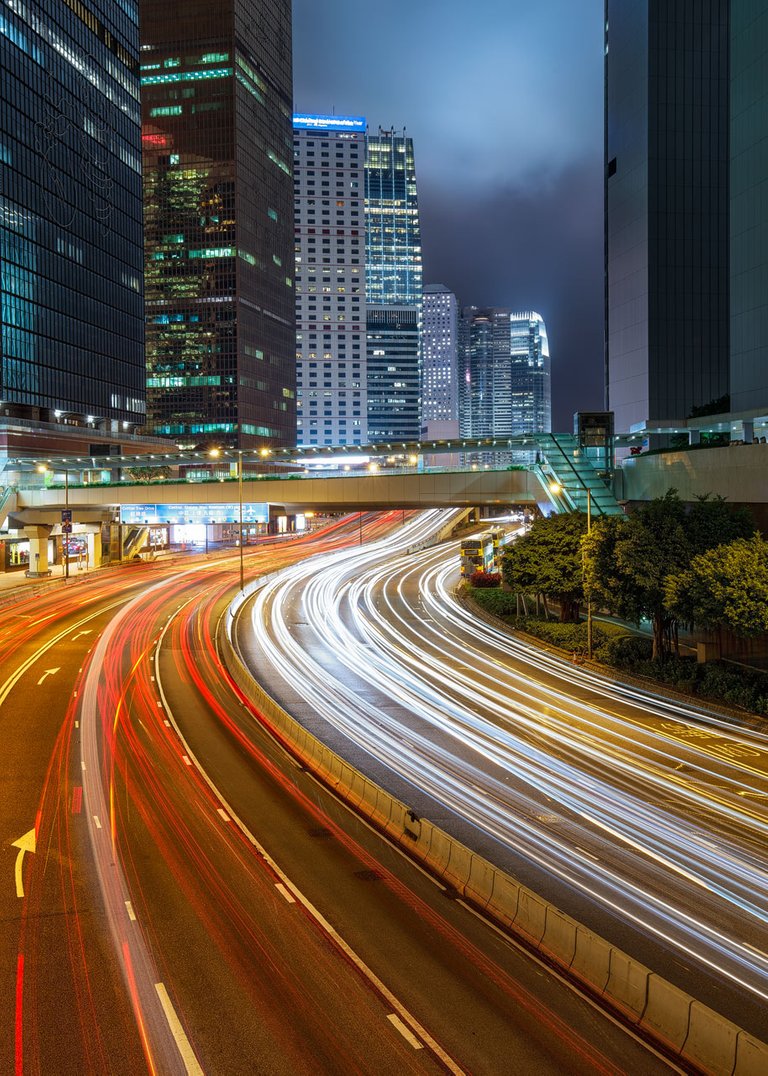 The great thing about Hong Kong: it never felt unsafe setting up my expensive Camera Gear. If you remember my article about La Paz, you know that there I had to take some more precautions.
Quarry Bay
A photographic highlight was also the visit to Quarry Bay. I have to admit that standing in the yard of the Fok Cheong Building building and photographing the living situation of so many people felt a bit strange. Just imagine 10 to 30 photographers with tripods coming into your yard every evening to take photos of your house. To be honest I hadn't expected such a crowd there.
The resulting photo, I think, captures the close quarters quite well. A bit of a claustrophobic yet also artistic view of how living in Hong Kong certainly looks in many more areas.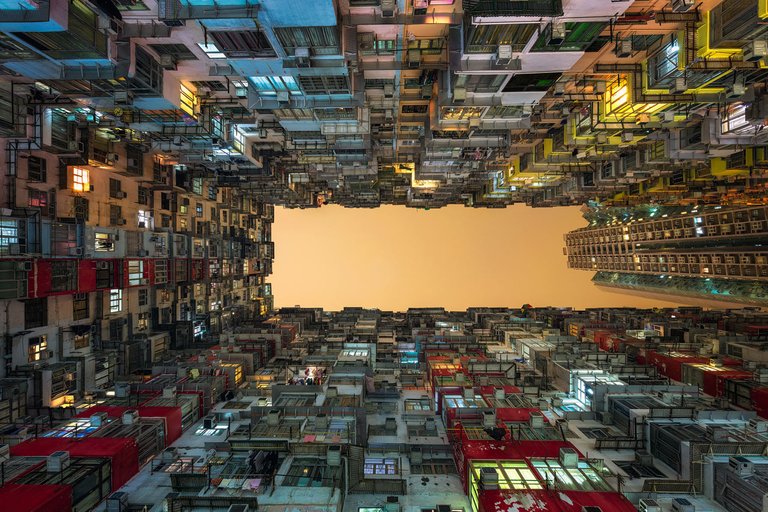 Victoria Peak
To get some space one of the best places to explore are the mountains around Hong Kong. The most famous is certainly Victoria Peak. It's also the most touristic and during day it can get very crowded up there.
But if you go there early in the morning to watch the sunrise, you'll encounter only few other people - mostly other photographers.
While during day you can get up there by foot, by bus or via the tram, in the morning the bus and tram options are not available and walking would require a very early start.
The most convenient way is to take an Uber. I had one pick me up an hour before sunrise right in front of our hotel, which gave me enough time to reach the viewpoint along Lugard Road.
Although there was no colorful sunrise because of the thick clouds, the futuristic city below still provided all I needed to capture a portfolio photo.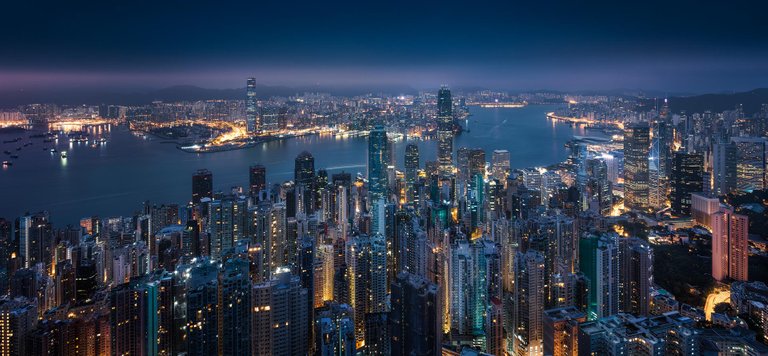 We liked Hong Kong so much that already less than two years later we returned while we were on our way home from Vietnam, which we also already visited for the second time. Here's an article about our second visit where I also shot a video.
---
View this post on TravelFeed for the best experience.