Planina Razor (Alpine pasture Razor) is a popular hiking destination in the Julian Alps in the north-western part of Slovenia. Maybe because it is a nice walk ideal also for families, maybe because it offers great views of the surroundings mountains, maybe because you can buy some excellent cheese or just because you find great cottage cheese rolled dumplings at the alpine hut. For sure it is known for its stunning views of the surrounding peaks.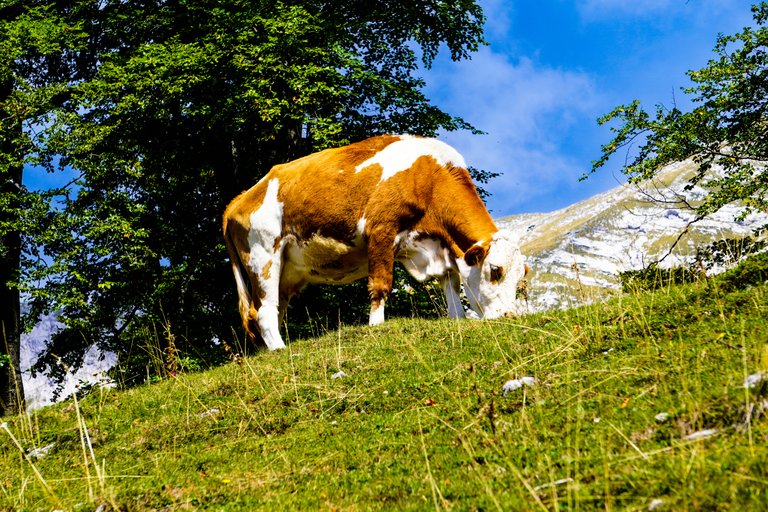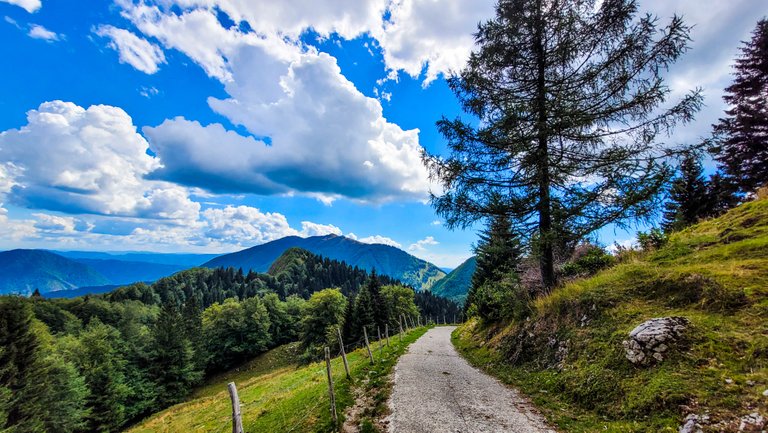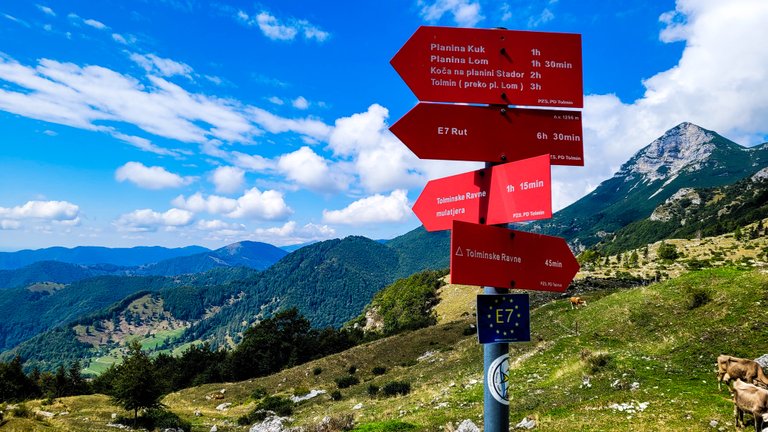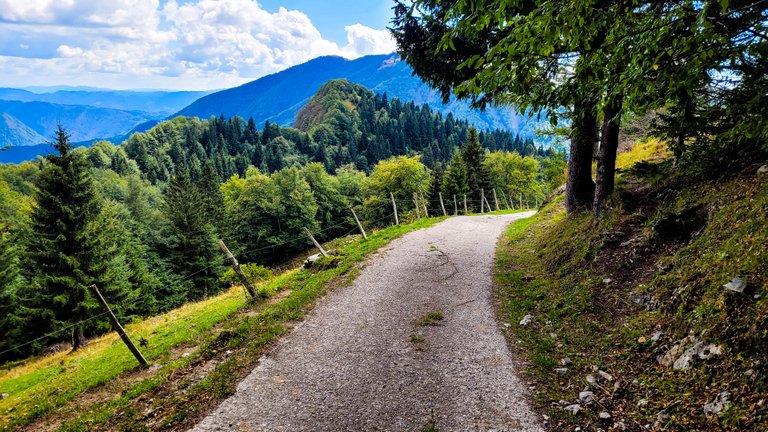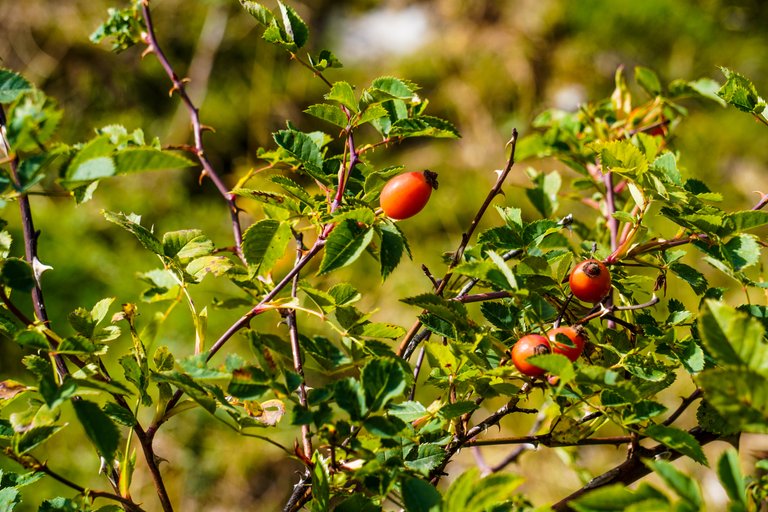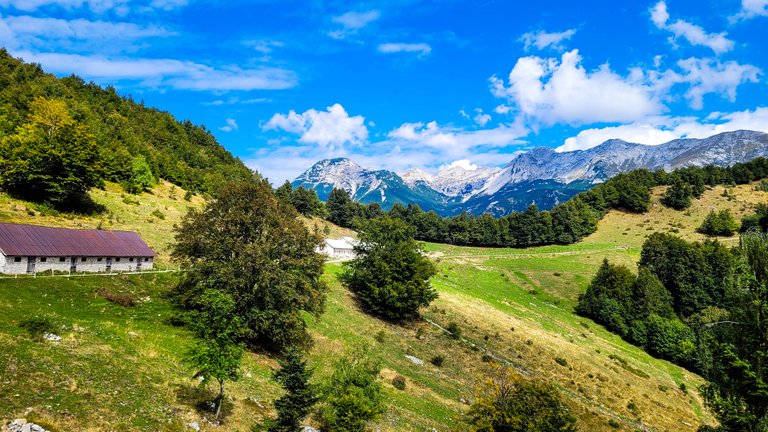 As I have mentioned many times in my posts, I prefer to buy local food, from local farmers and other producers. One of my favourite ones is a dairy farm where we often buy cheese, cottage cheese and other products. We are very lucky since occasionally they organise delivery to my hometown. Yesterday they brought me excellent cheese and it reminded me of last September when we went to Planina Razor (Mountain Razor) where they have their summer pastures.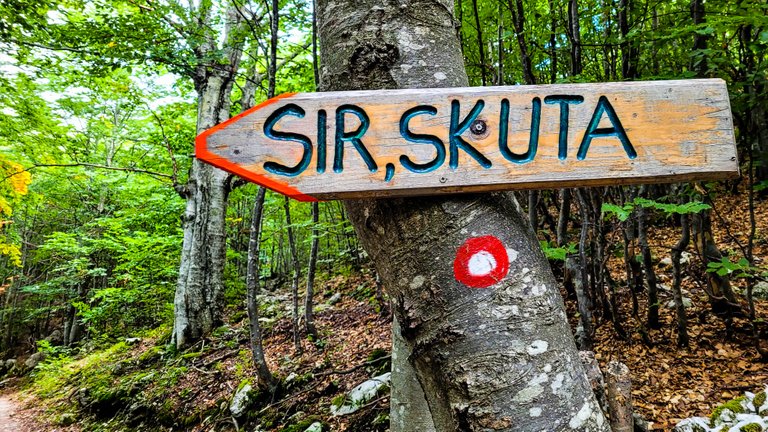 The mountains surrounding Tolmin (smaller town in the Soča valley) have many Alpine pastures. Some of them are unfortunately abandoned, but some of them are still very lively in the summer months. We had a nice walk that included three of them and one alpine hut. It was a walk from Planina Stador, to Planina Podkuk and Planina Razor.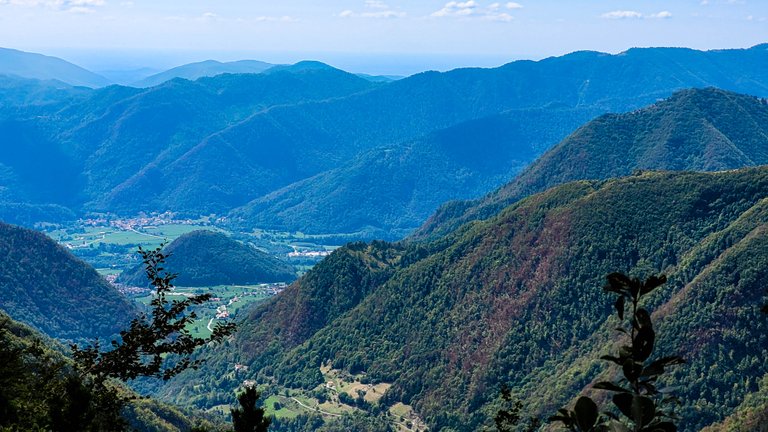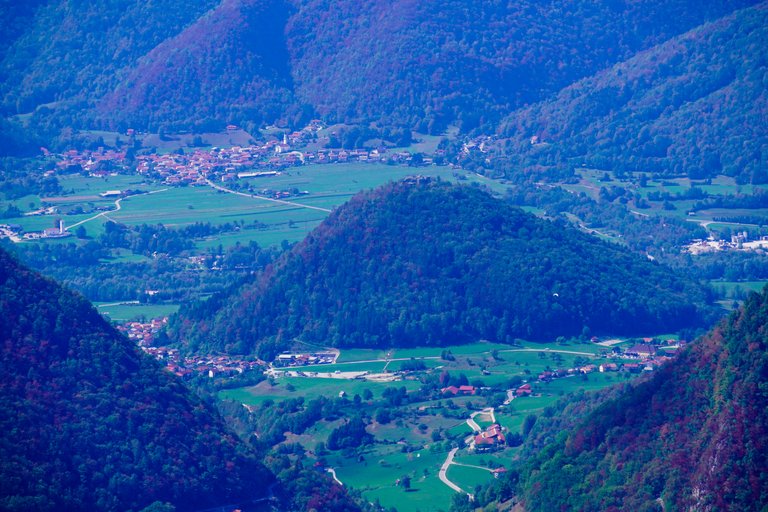 We took the road from Tolmin, then quickly changed to a smaller and narrow asphalted road that gradually ascends and becomes a macadam road. It is not a large one, but well mentioned, and you can easily get to the first alpine pasture – Stador. While approaching the pastures you will notice an iron fence/gate. That is not that you are not welcome, but is to retain the cows from the pastures.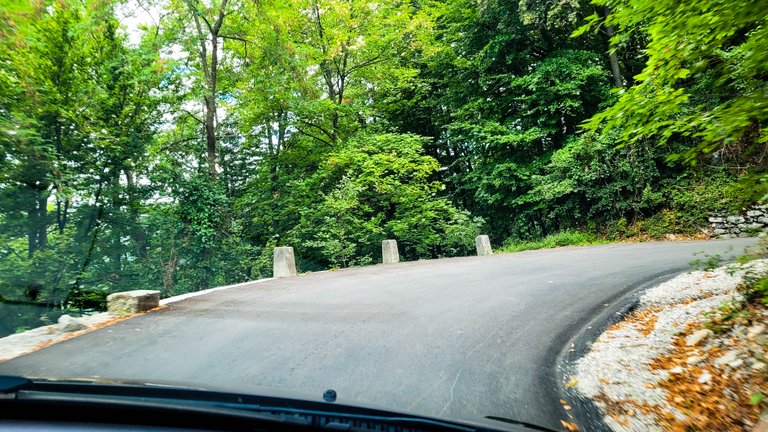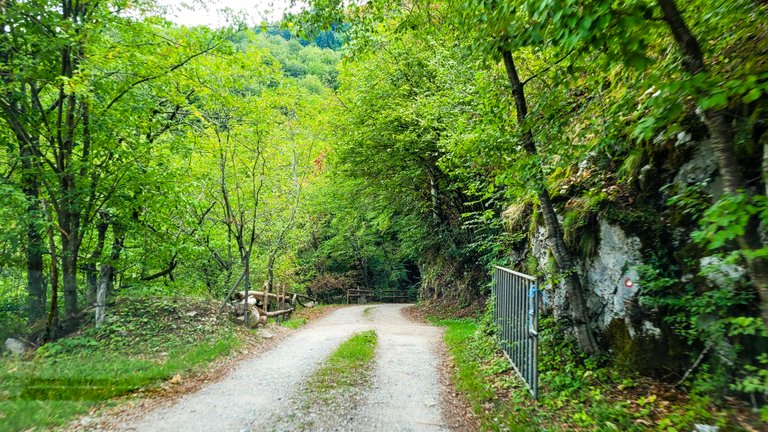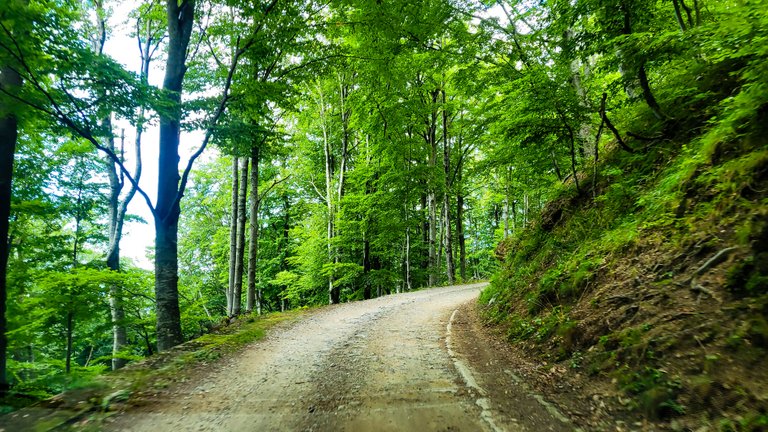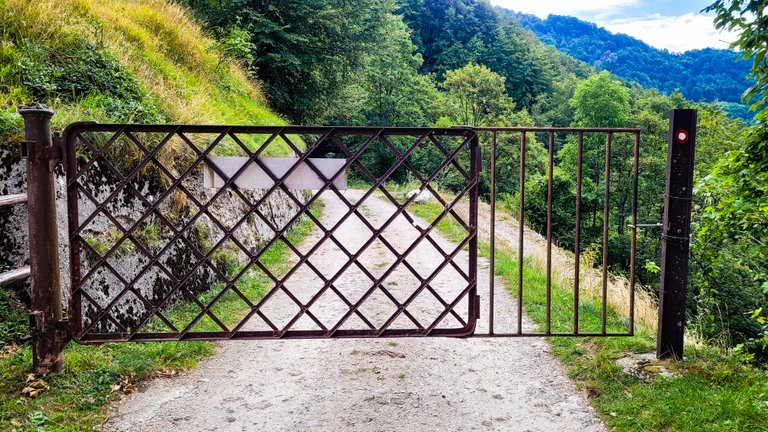 The alpine pasture of Stador was very calm. The Sheppard's had already finished with their morning work at the hut and they had already sent the cows to the pastures.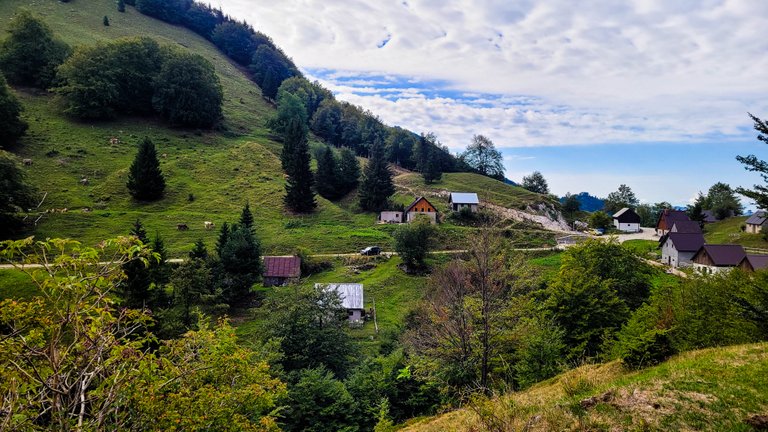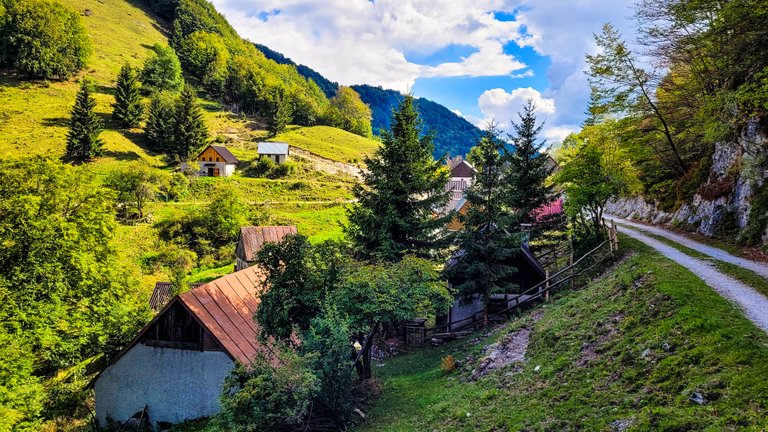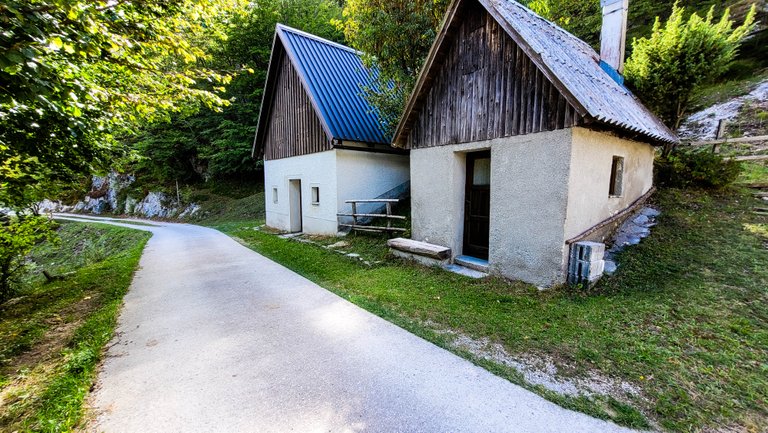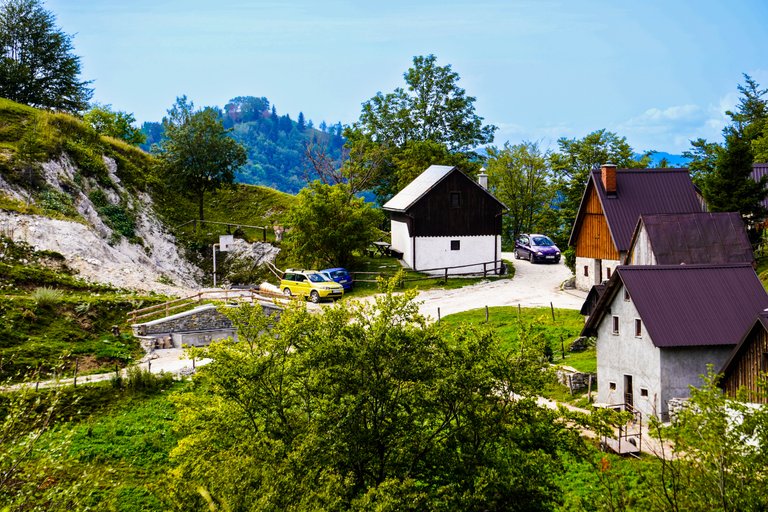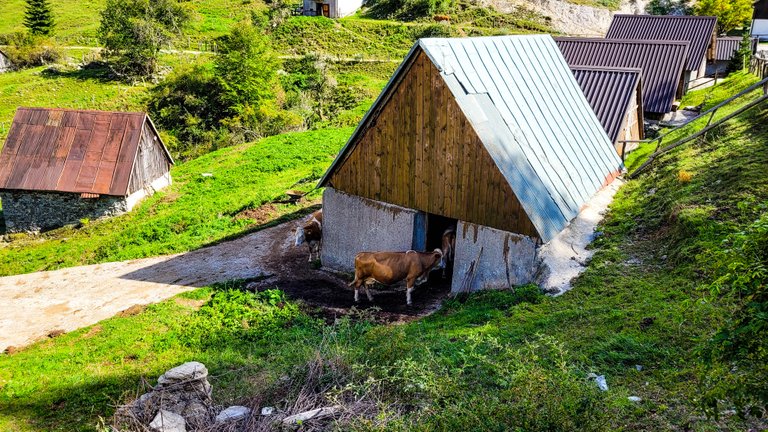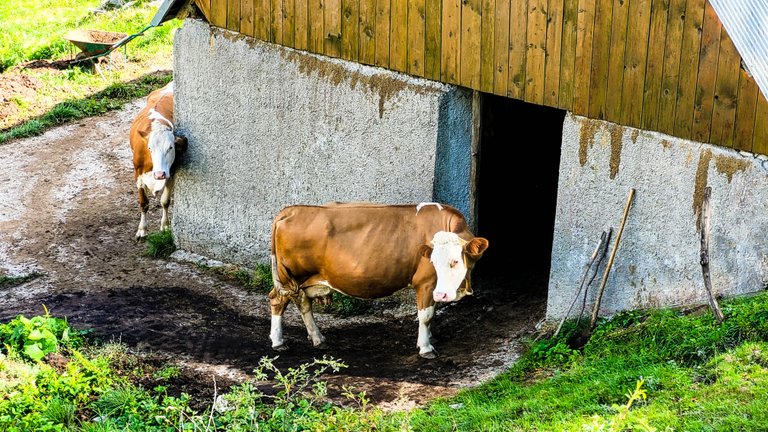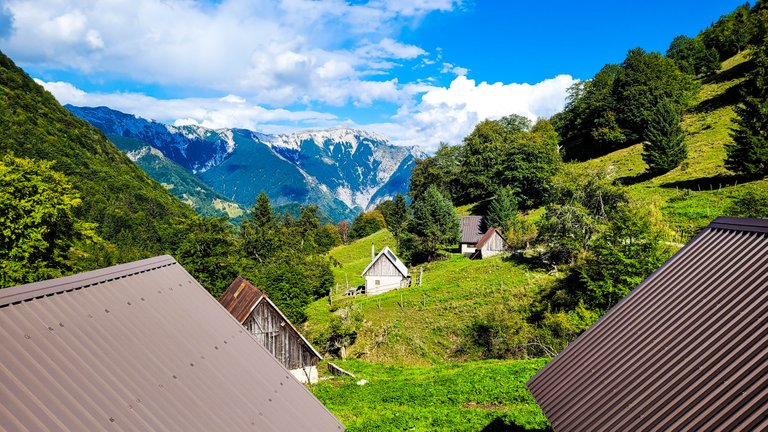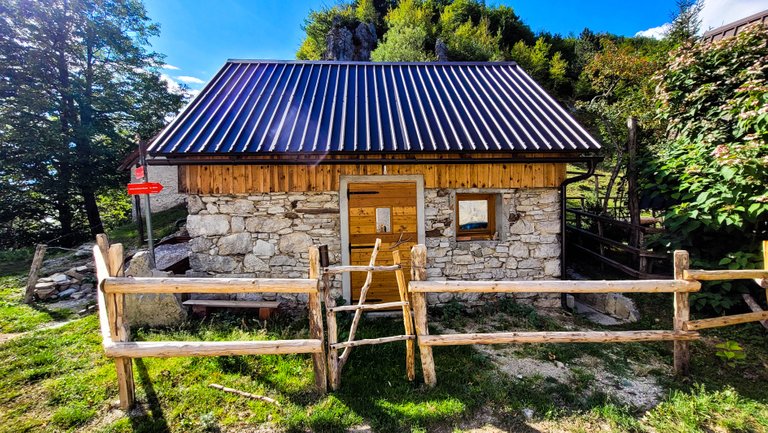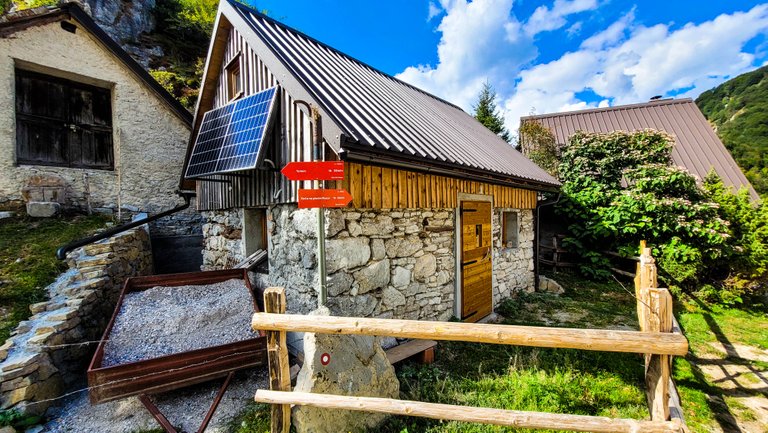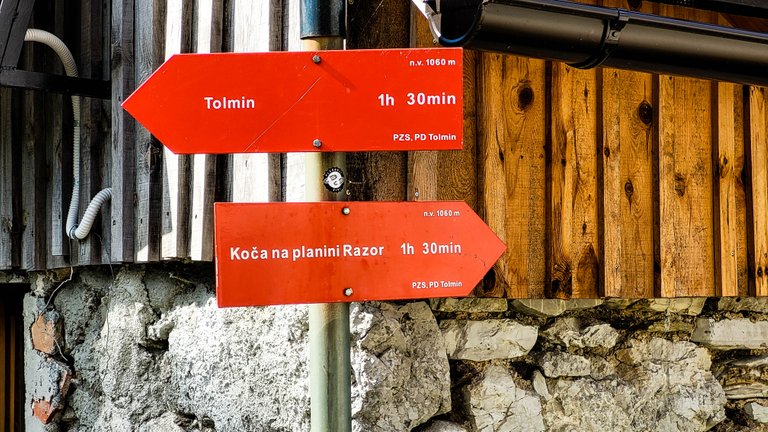 We've parked the car and started our walk. It was a nice walking, on the macadam road, mainly protected by the shadows of the surrounding trees, which took us about two hours. It is a perfect place for a nice and easy family walk, that gives you many opportunities to admire the nature around you.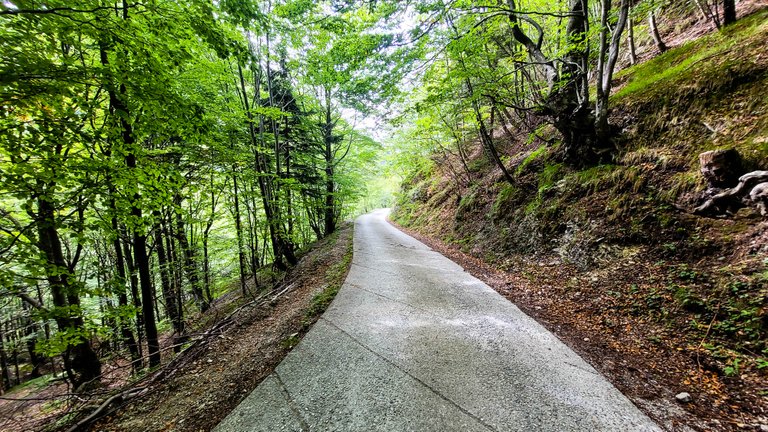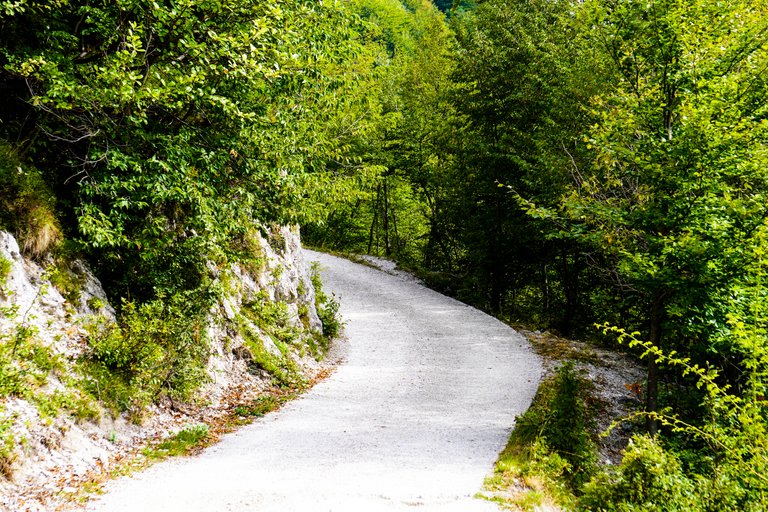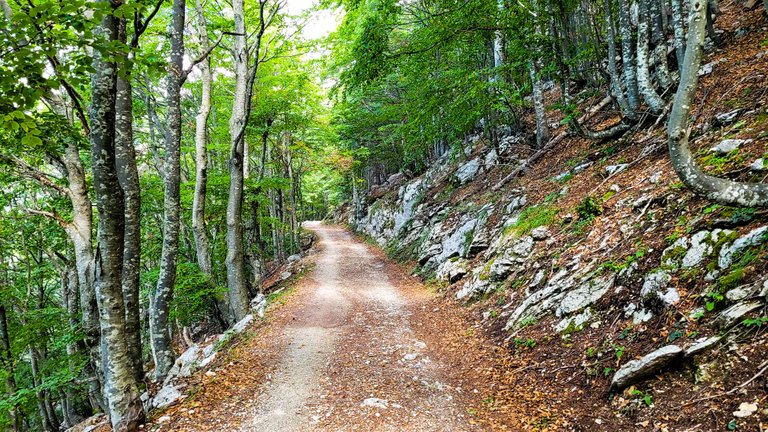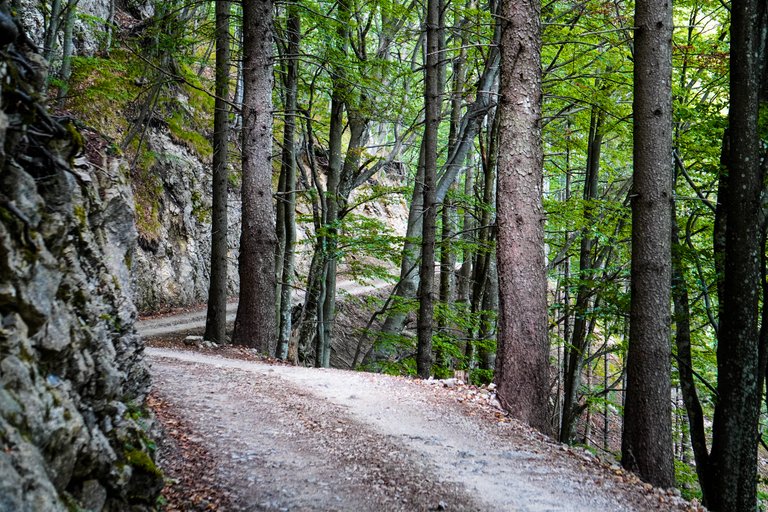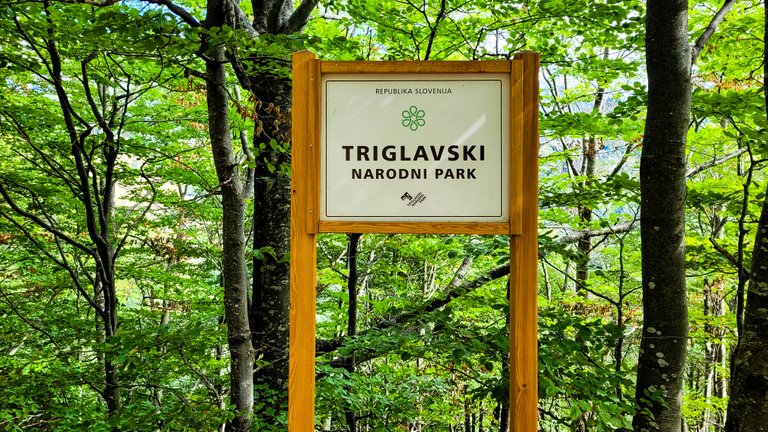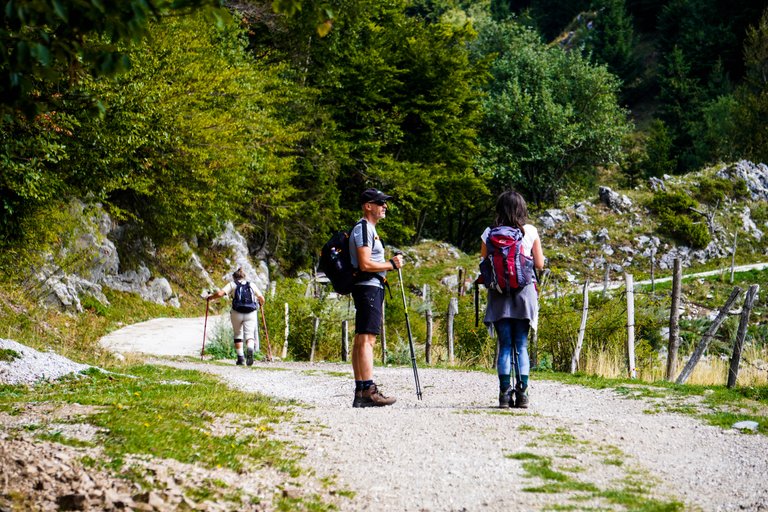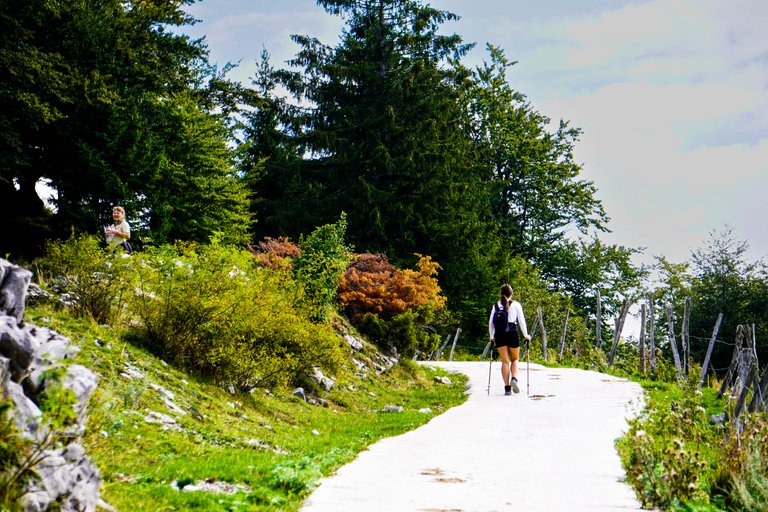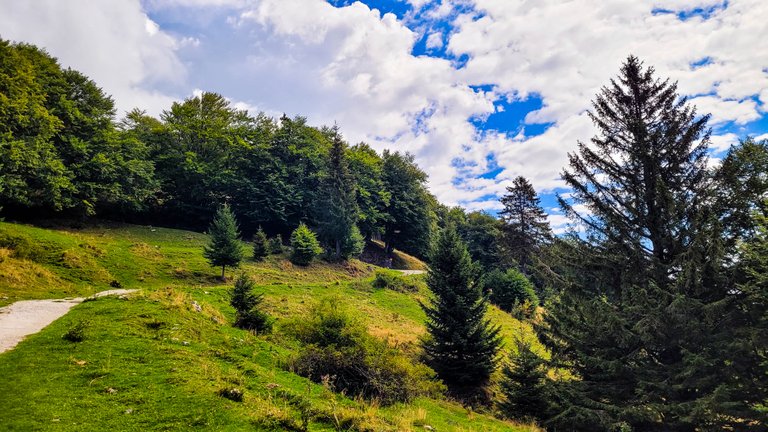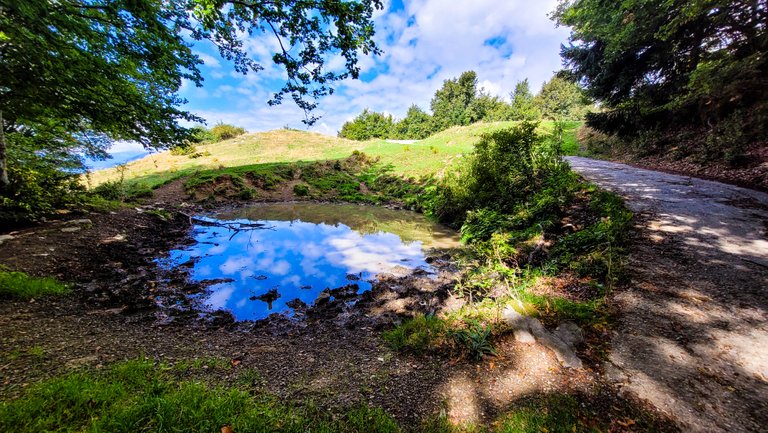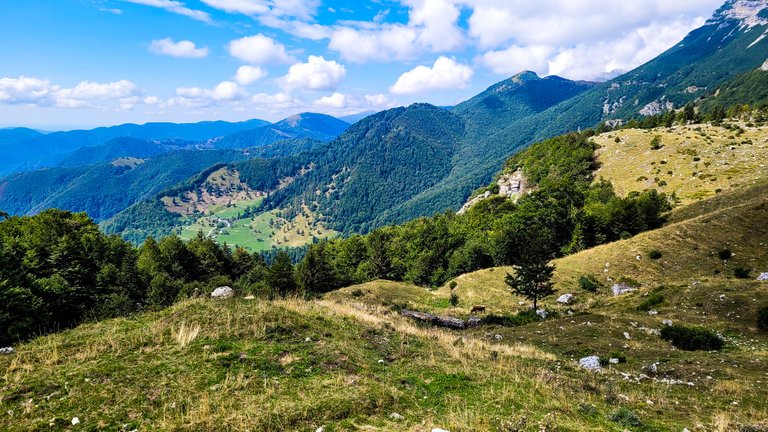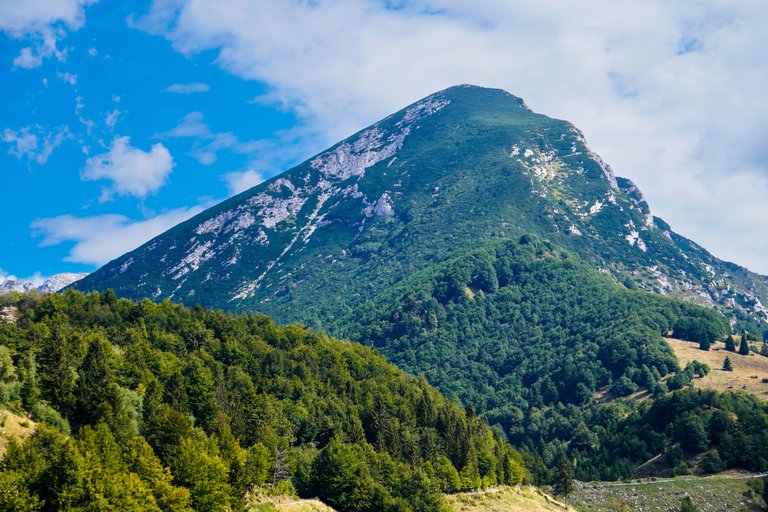 On our way, we also admired the beautiful wild flora that were growing there at the time of our visit, from nice alpine flowers to forest fruits (like the blackberries and rosehip).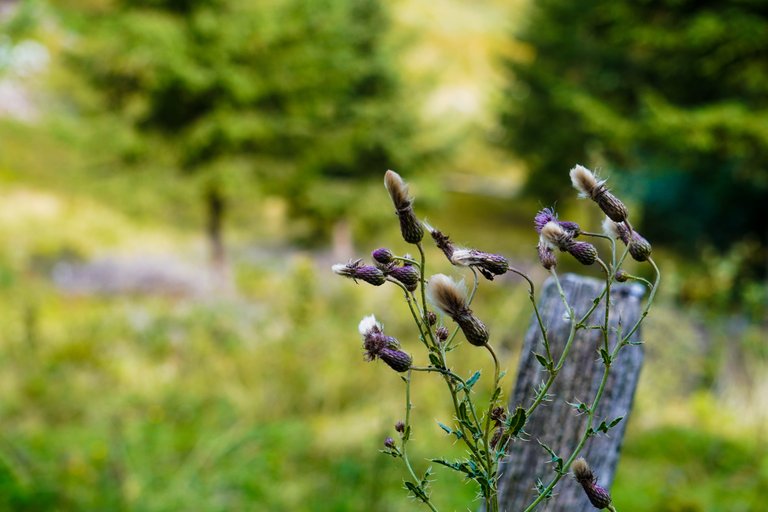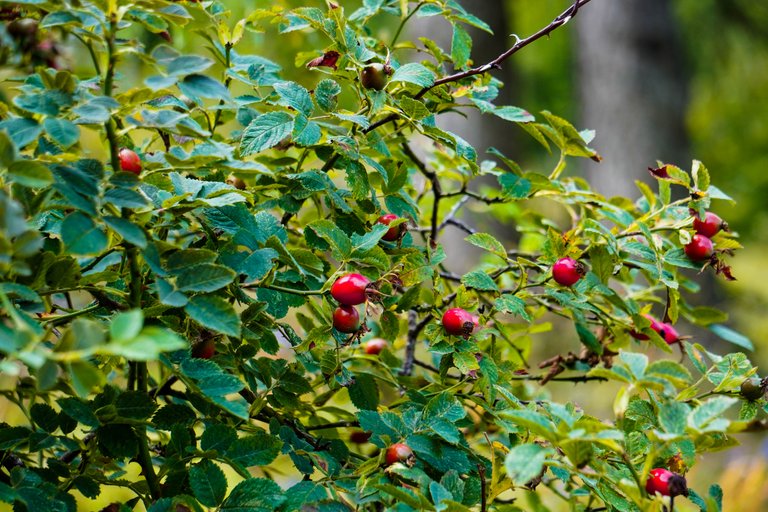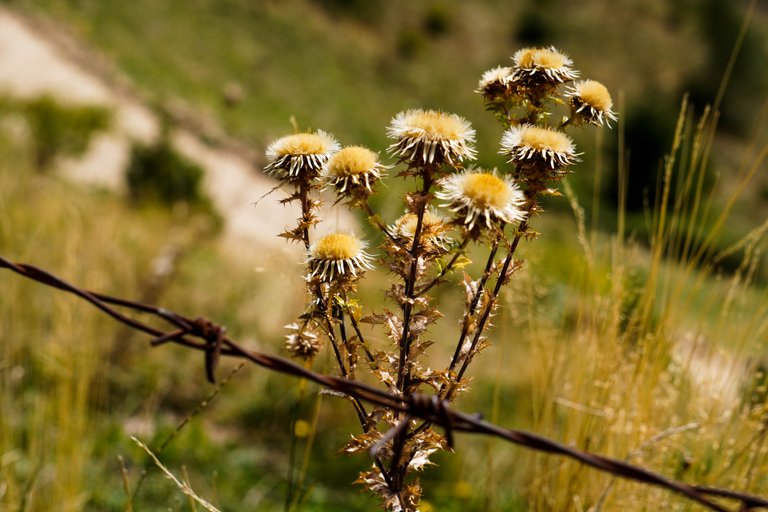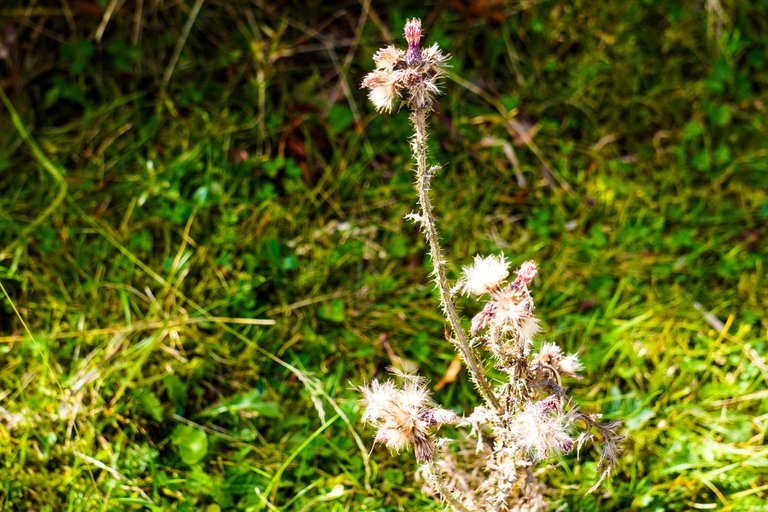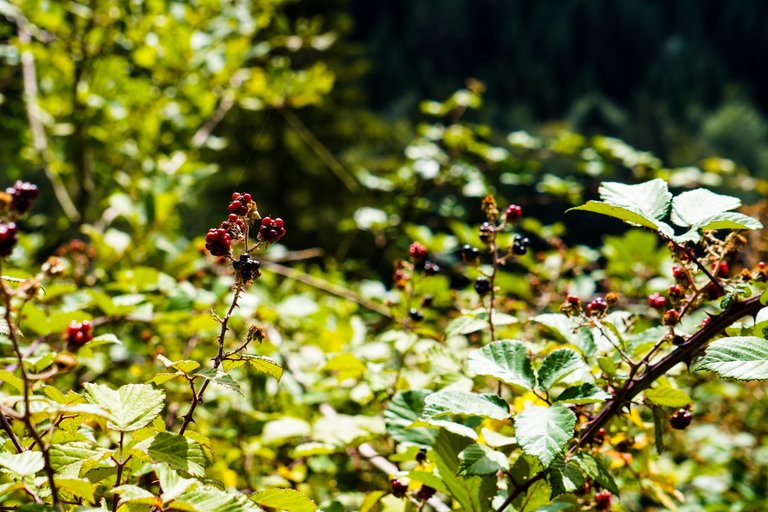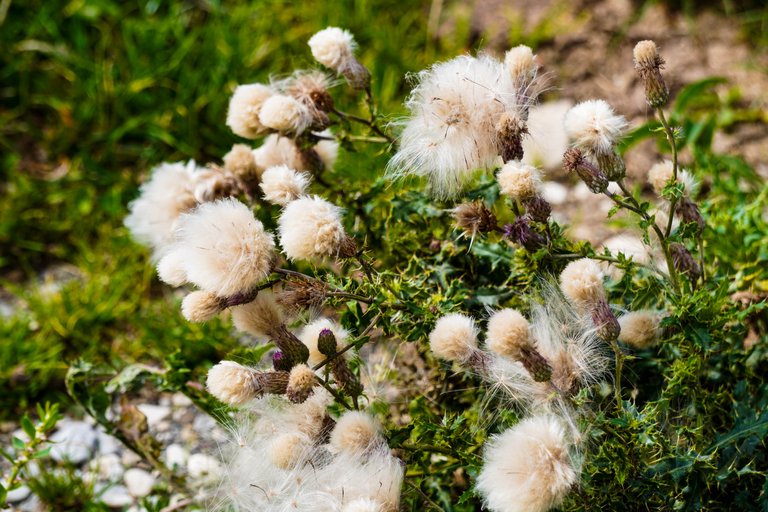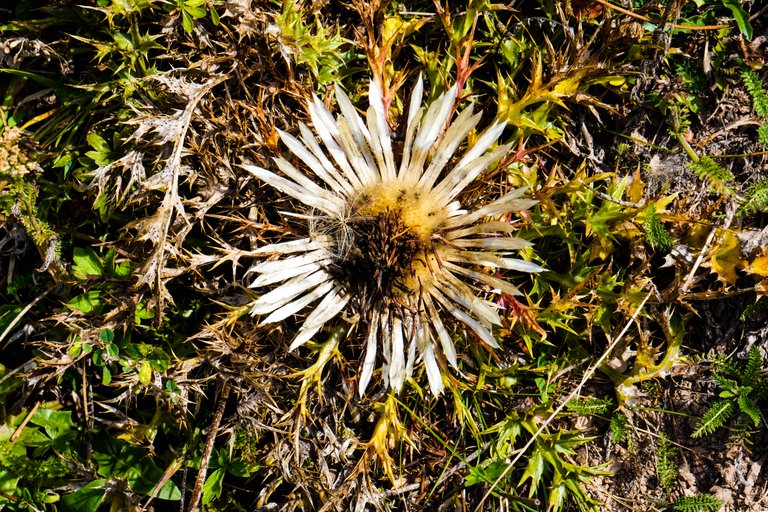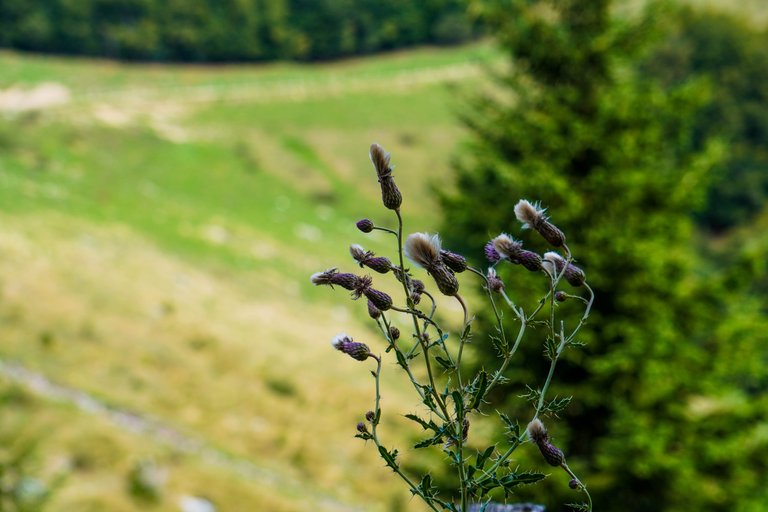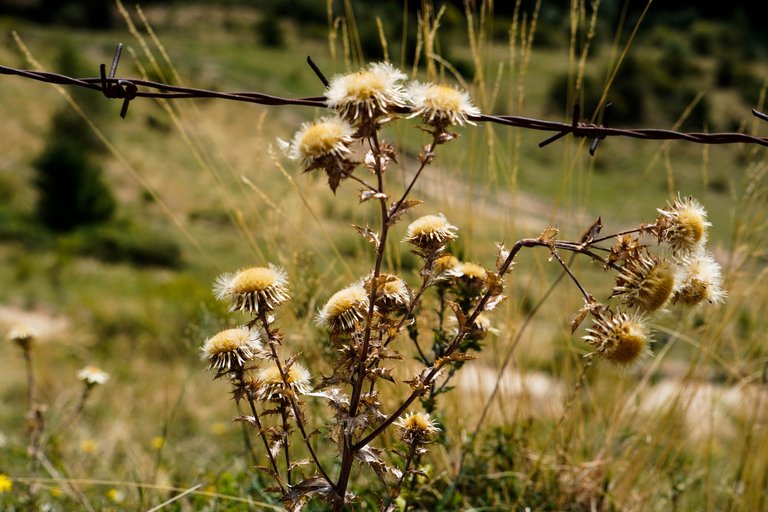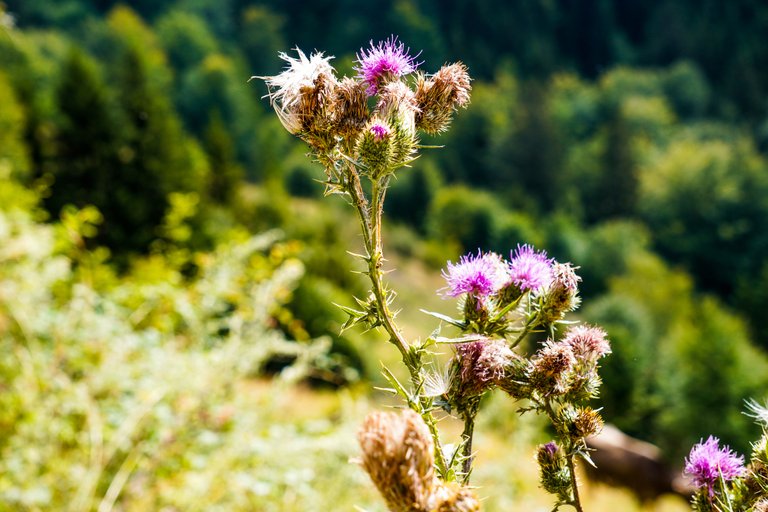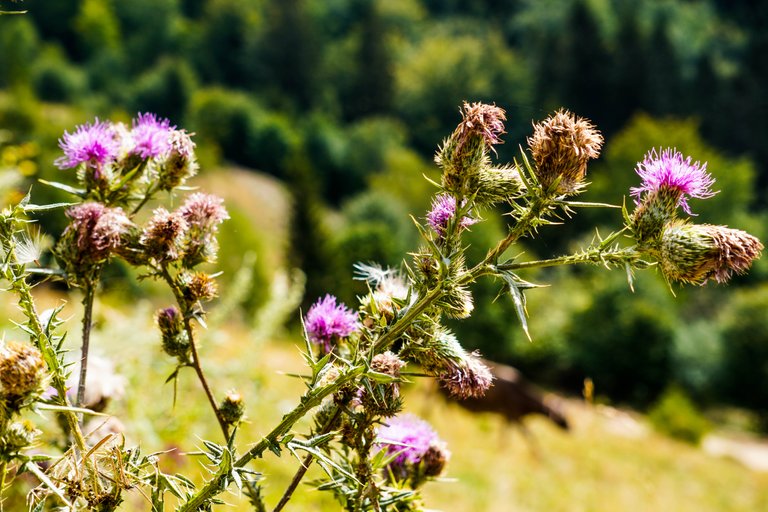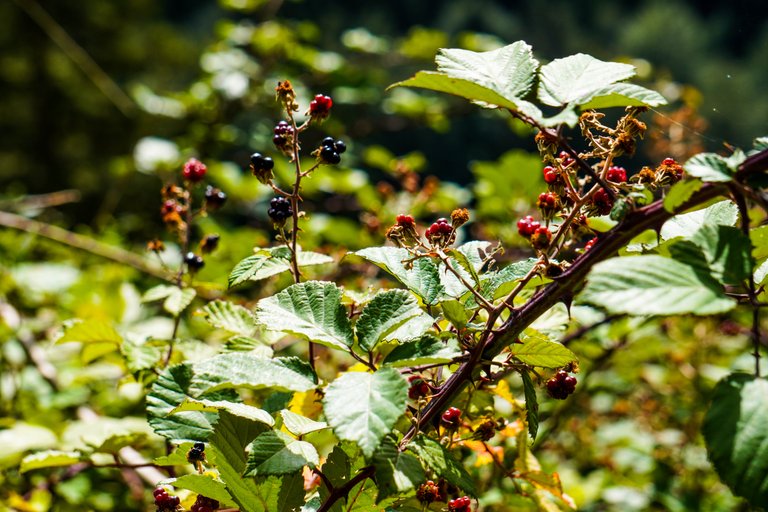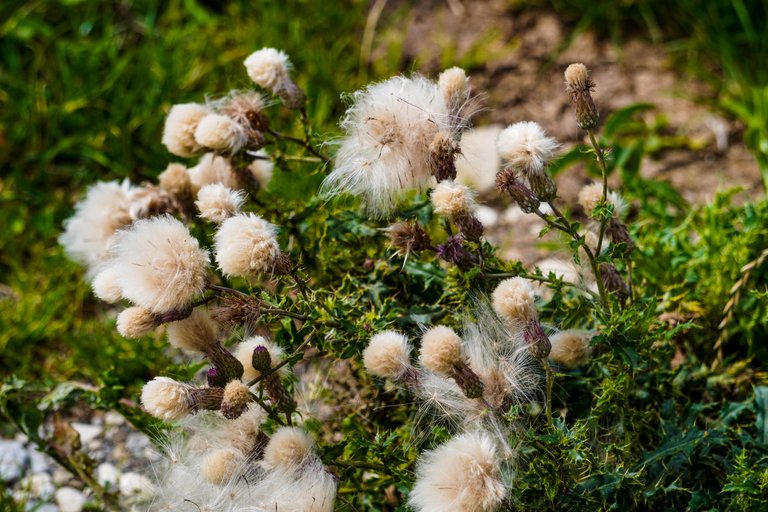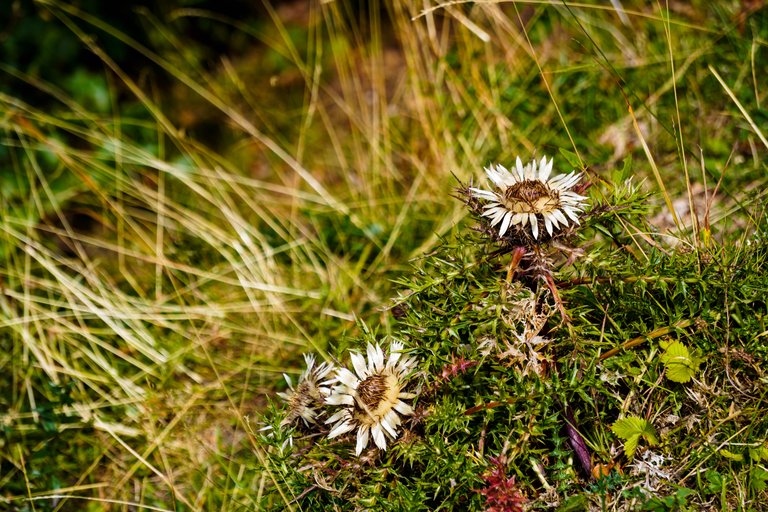 Since it is the area of summer alpine pastures, you were always hearing the cow bells. Some were closer some were more distant. But we met cows all along the way. In upper Soča valley, there is a traditional breed of cattle called the Tolminska cika.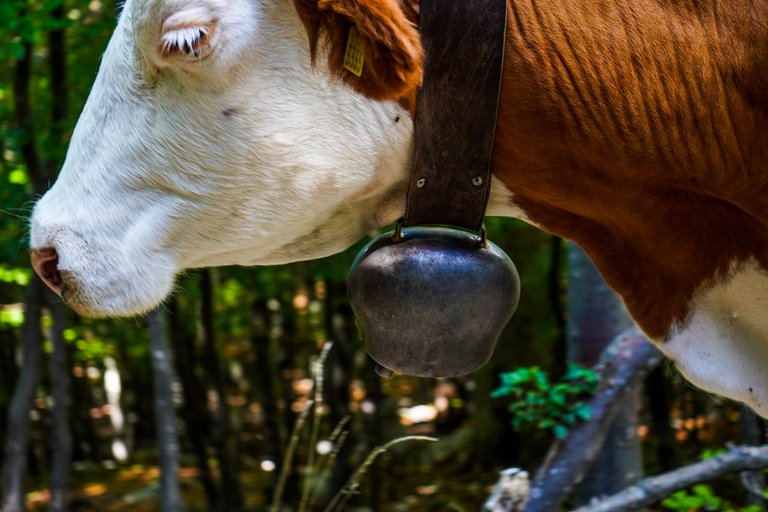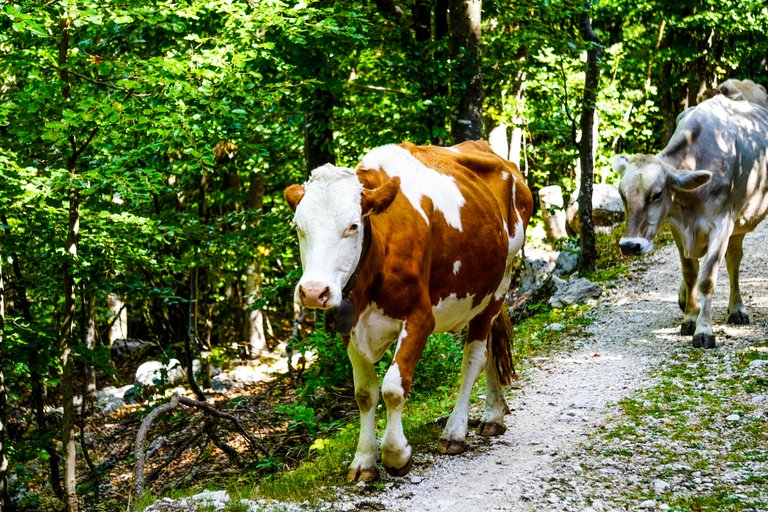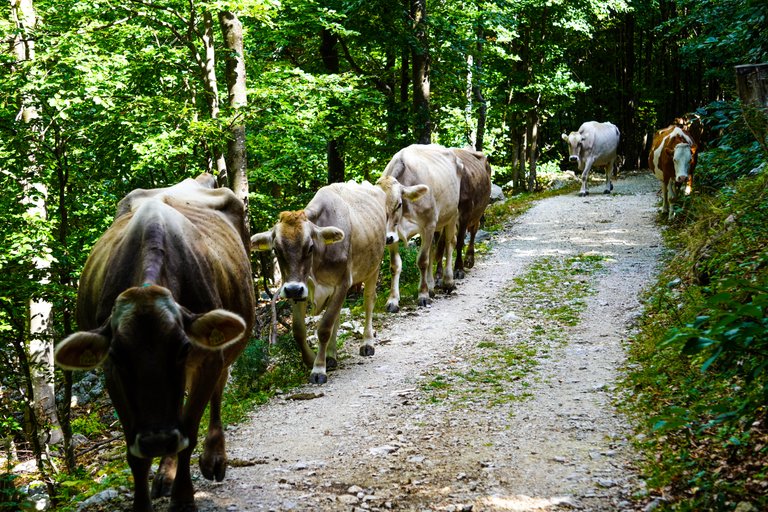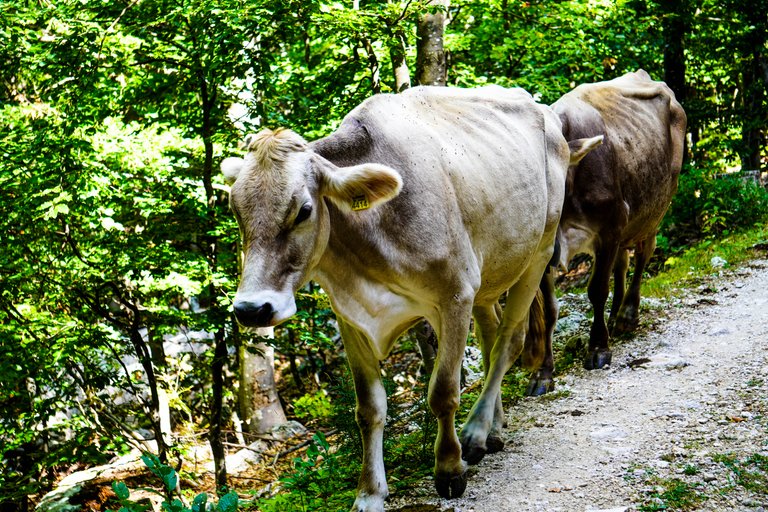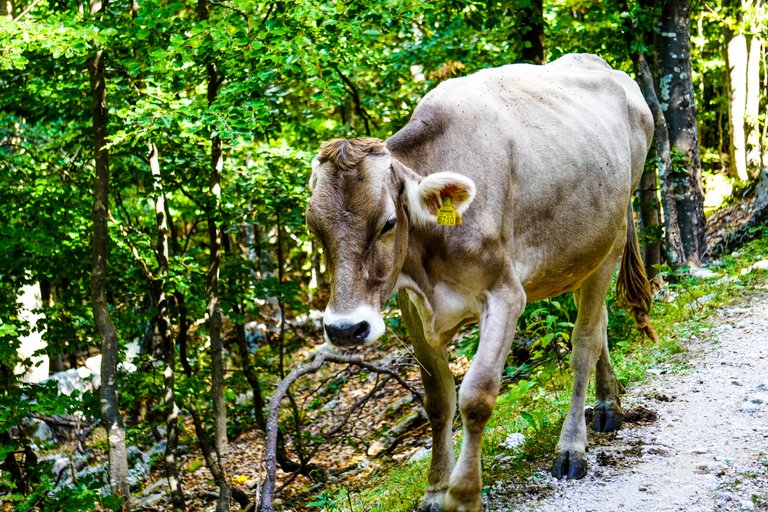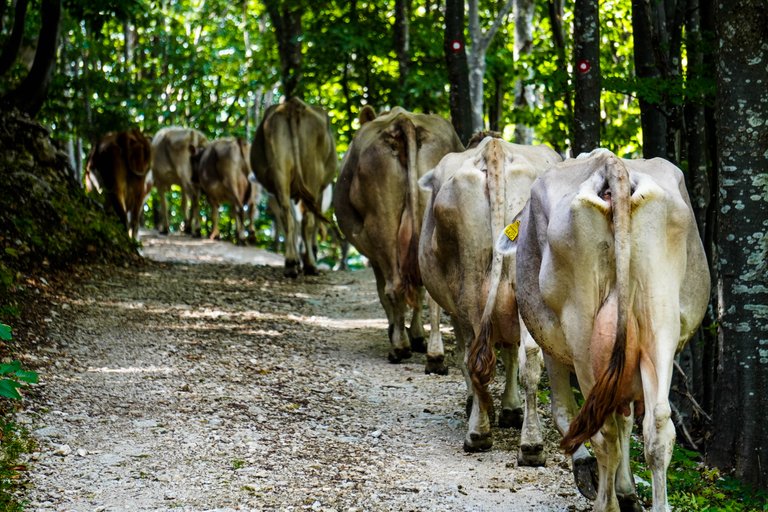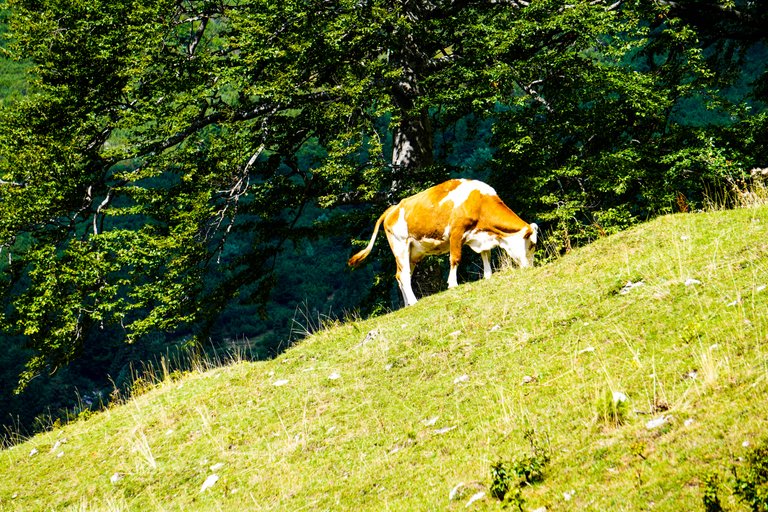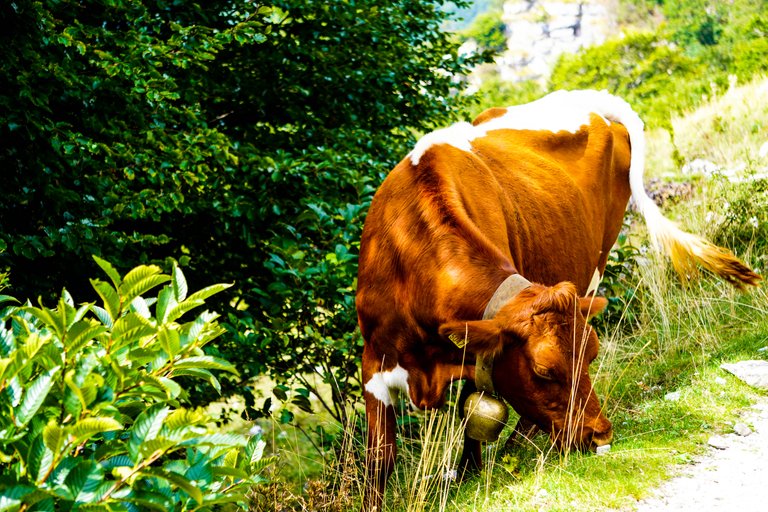 We also spotted a hidden cow 😀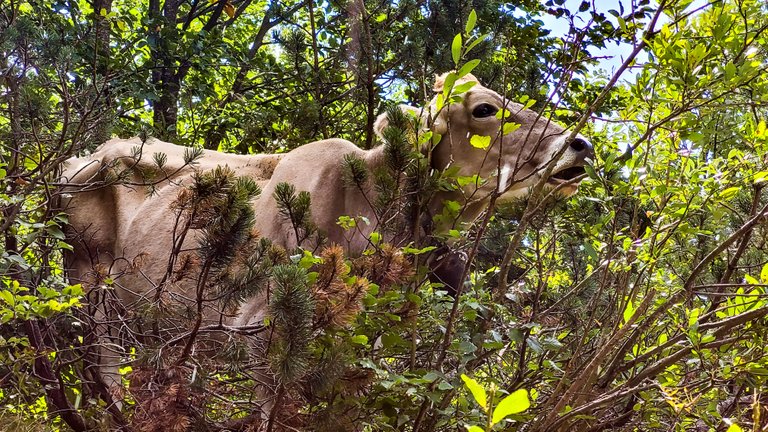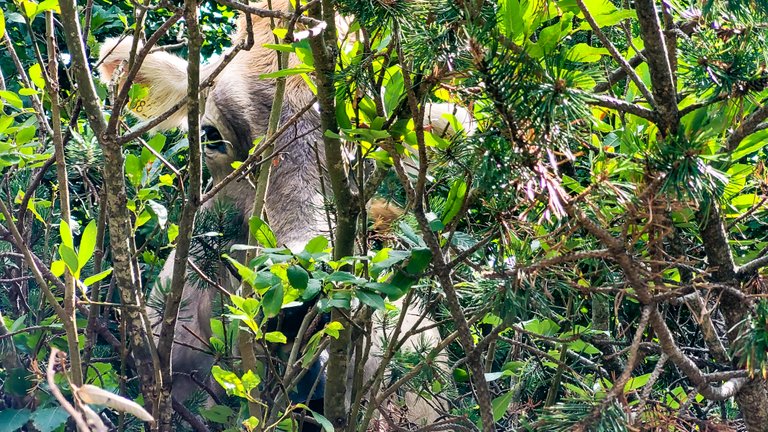 We reached the second alpine pasture, Planina Podkuk. A small pasture, but as I remember very famous stop to buy some local dairy products. Years ago, my mother-in-law spent a few days on the pasture helping the shepherds at their work. Her friend is one of the shepherds on this pasture and se was invited to join them. As I remember, as a mountain and nature lover, she was very happy for the experience, but she admitted that the wark is demanding and there is no much "free time"…it was her first and last time.😊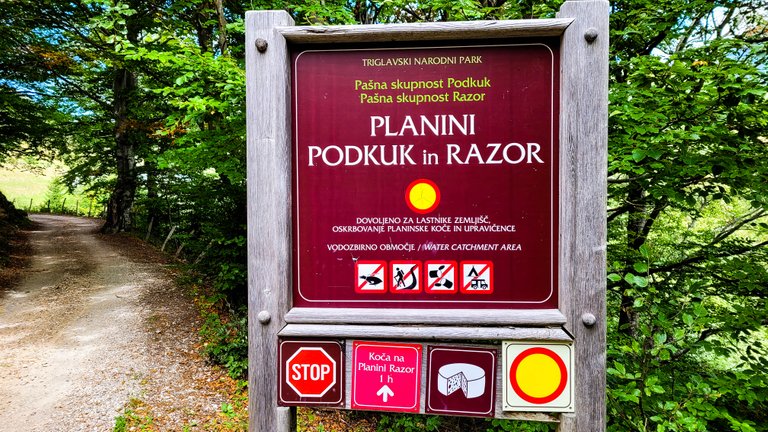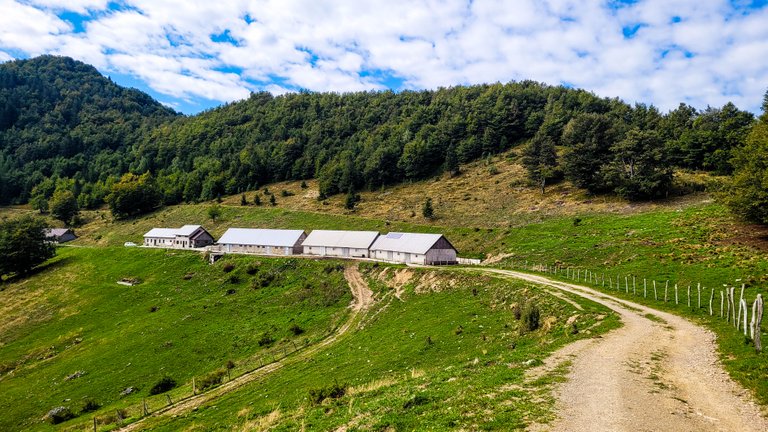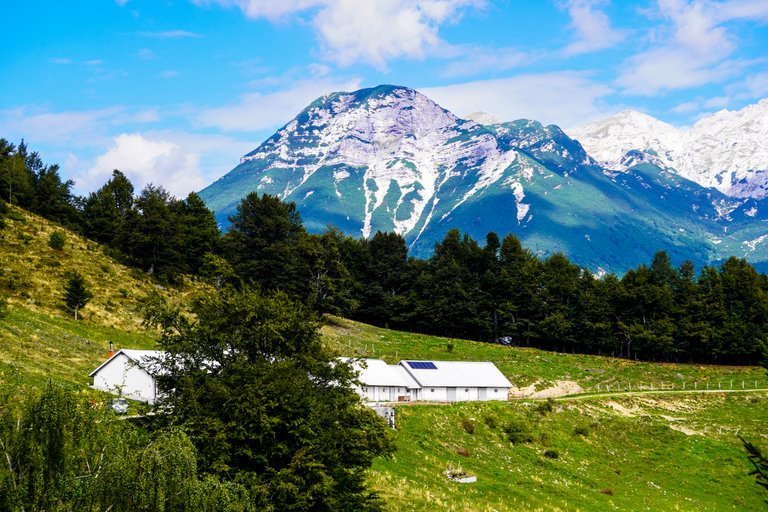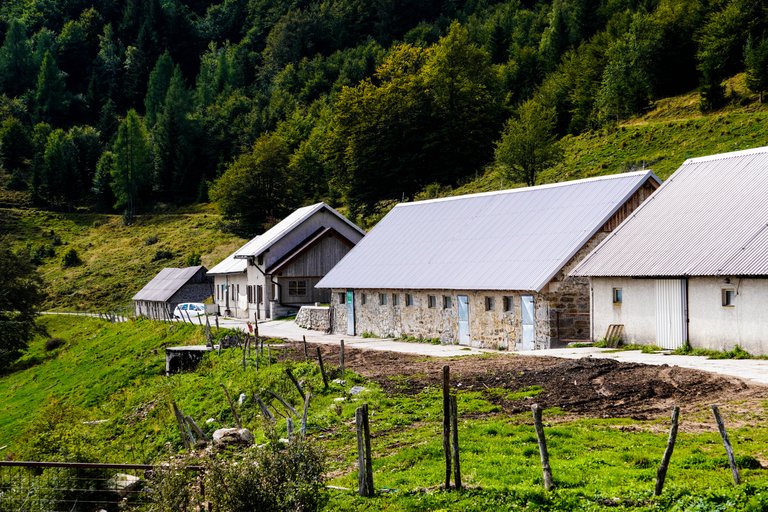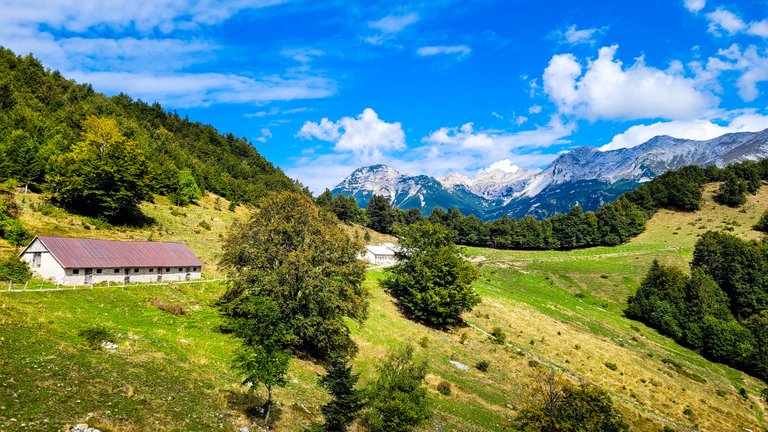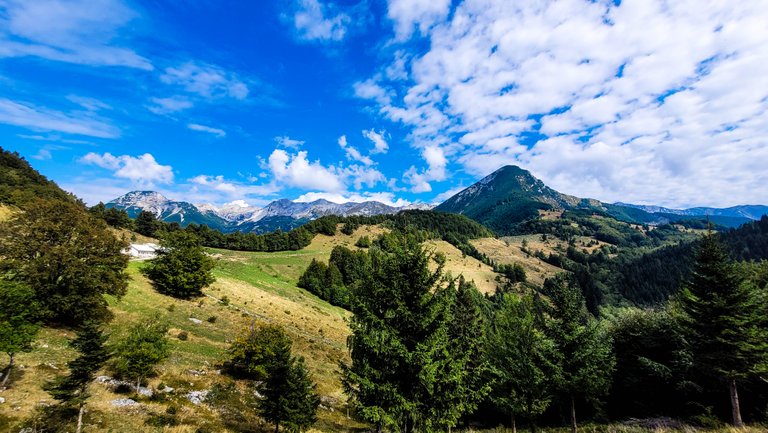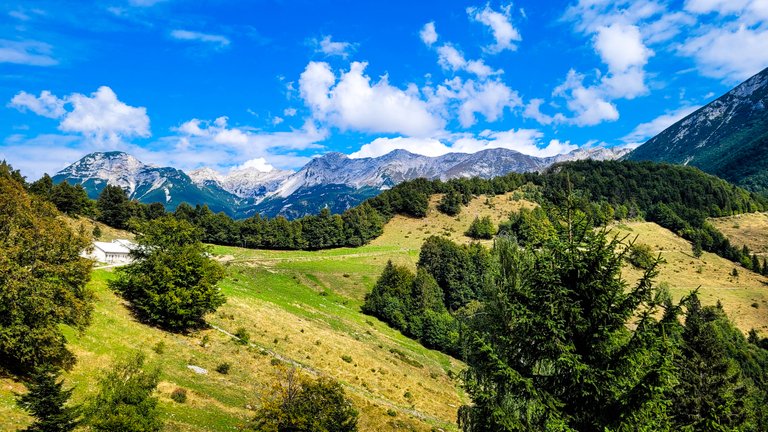 Here we take a quick look at their dairy farm, but just from a small window. The smell of cheese was incredible and the taste was even better. Fresh and still warm cottage cheese is top.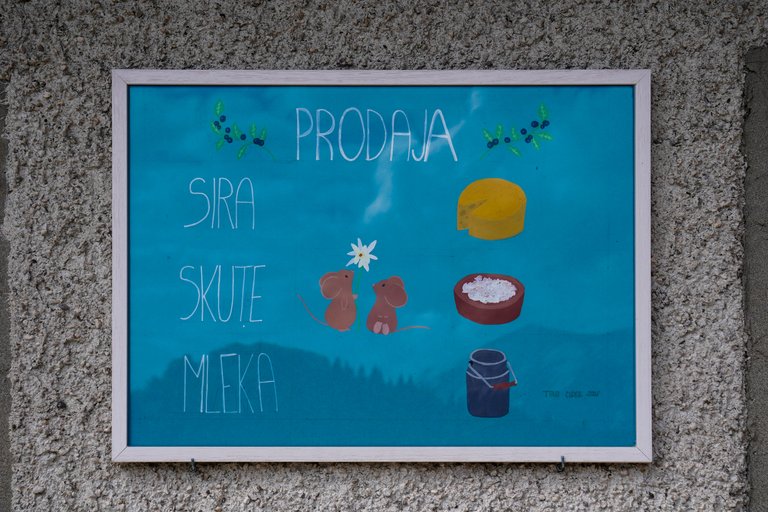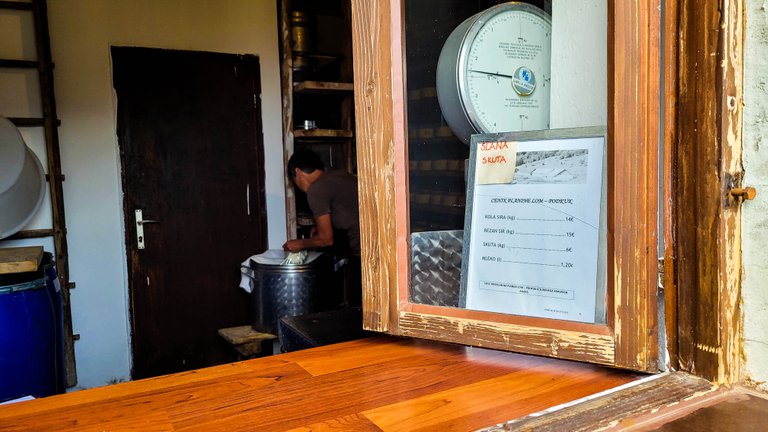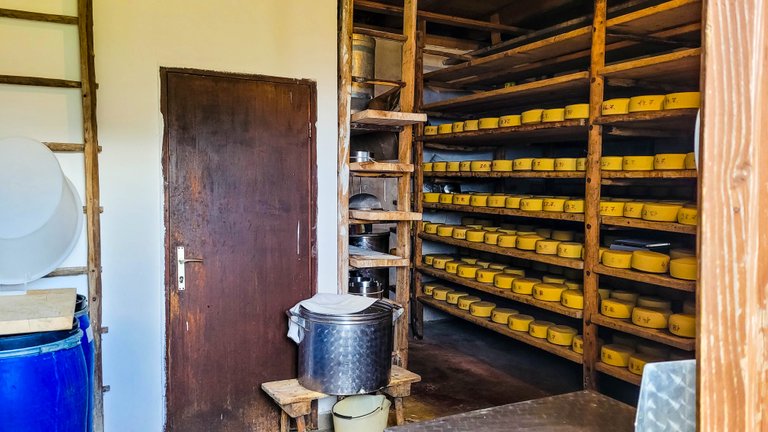 I become hungry and I think that my step became faster…I was already thinking of the sweet treat that I will have at the top, but still I was slowing down from time to time to take some nice pictures of the souring area.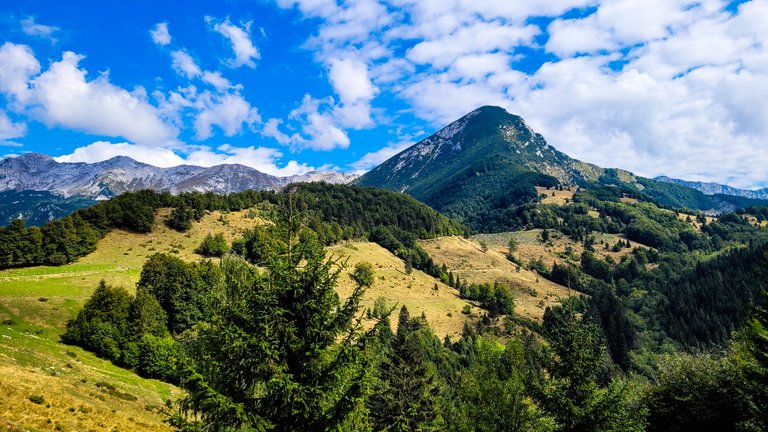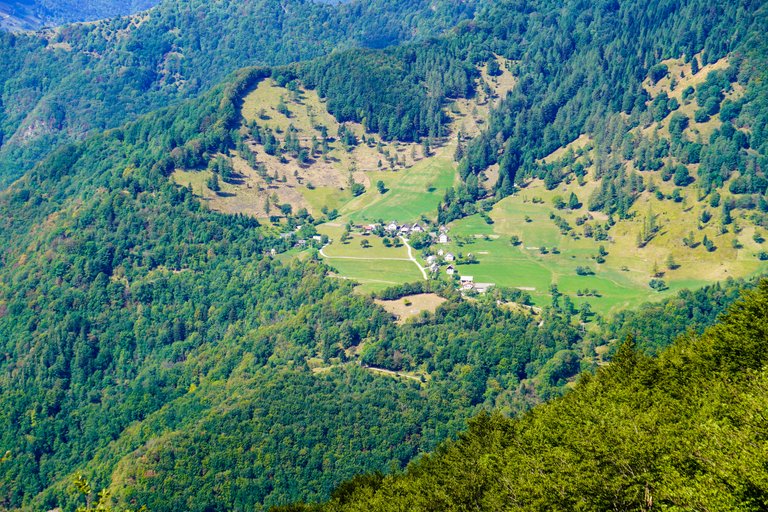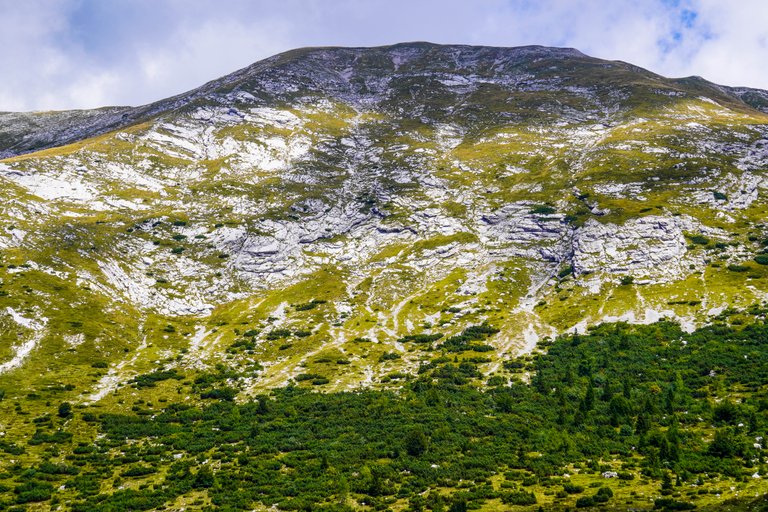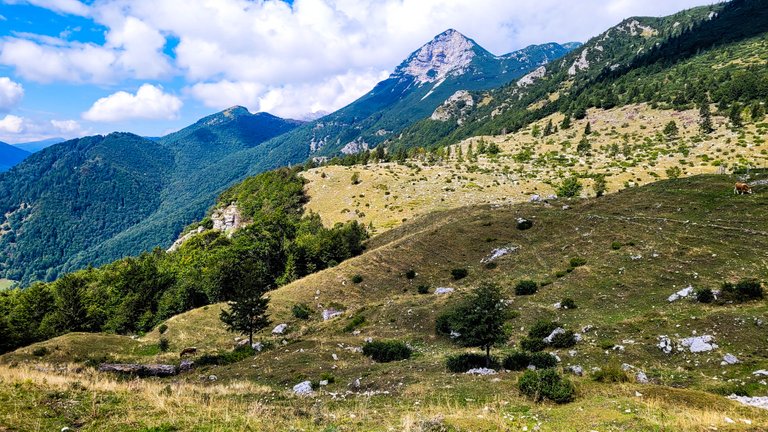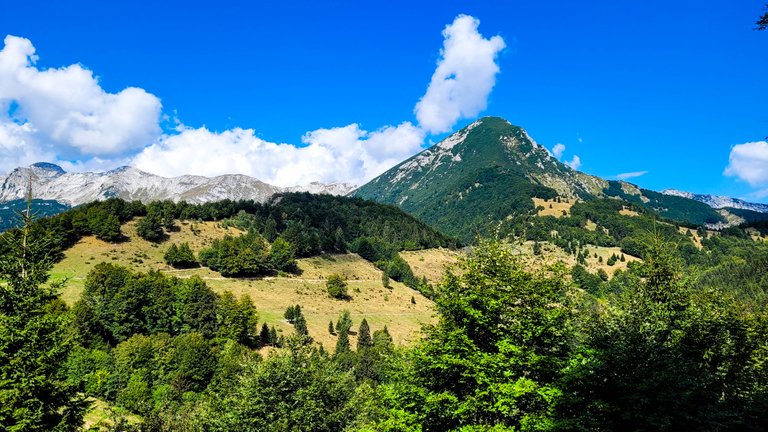 Before reaching the Planina razor (at 1315 meters) we met some more cows and voila, the destination of the day was in front of us.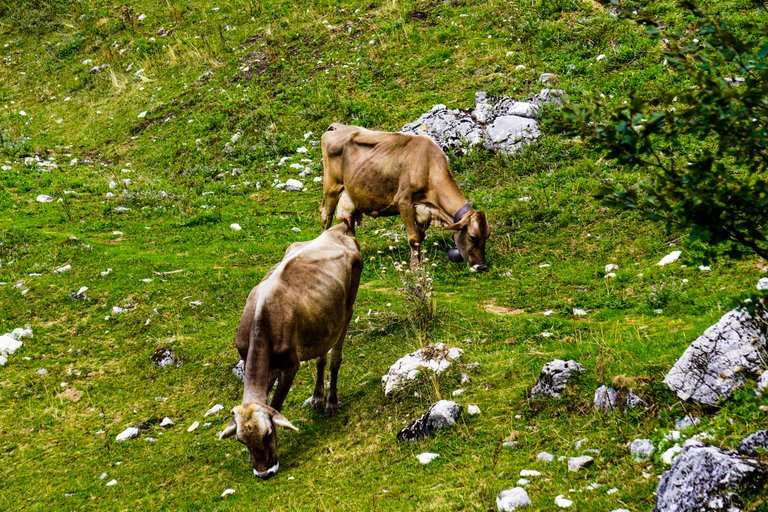 We said hello to "our shepherds" that regularly supply us with excellent cheese and stepped into the alpine hut.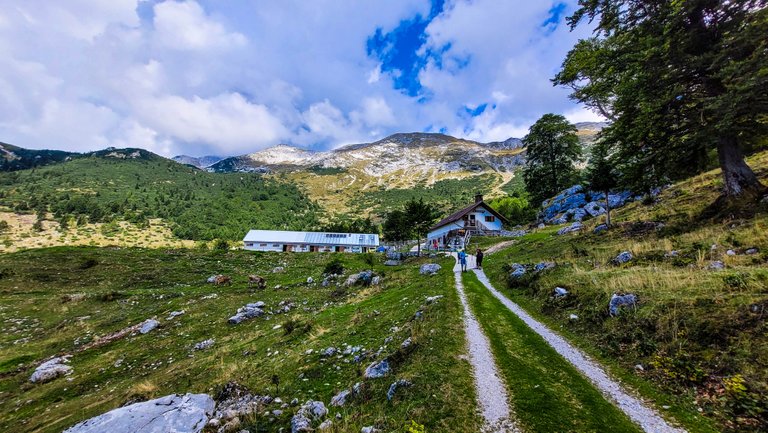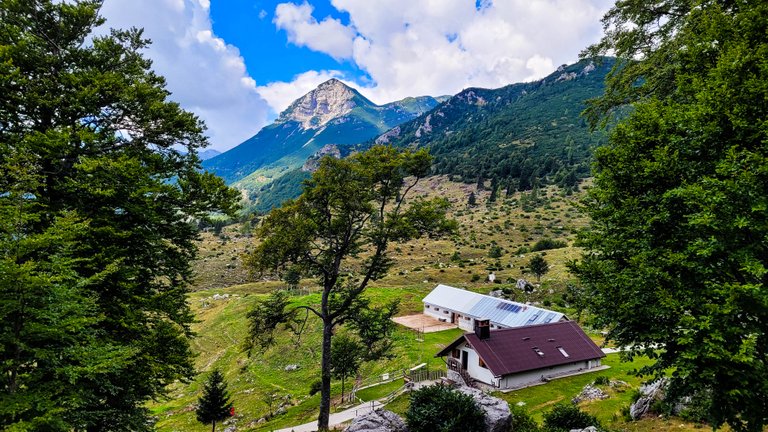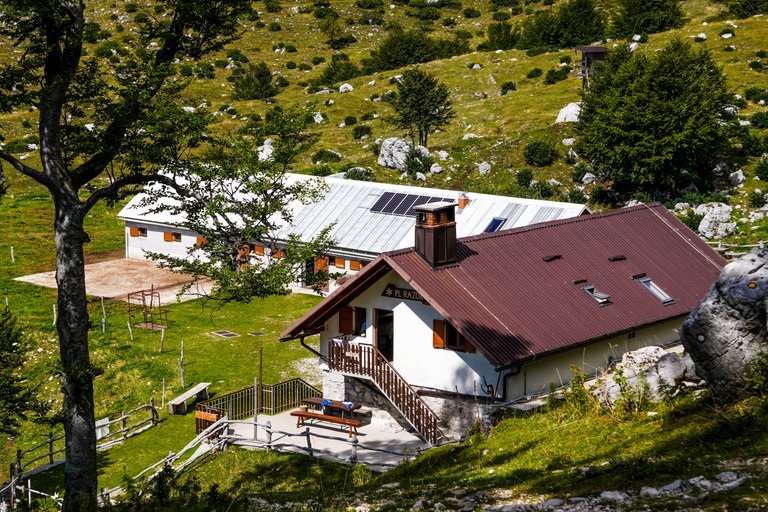 Embraced by mountains, we found a place in the shadow of a might tree and ordered two small glasses of blueberry schnapps. We had a plate of sauerkraut stew and for desert delicious cottage cheese rolled dumplings.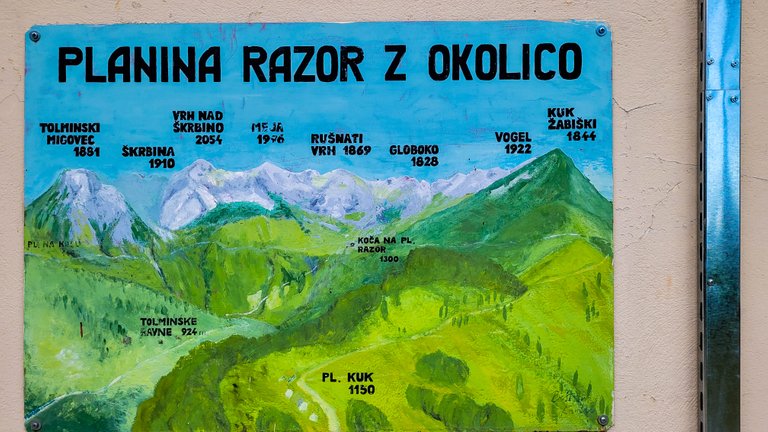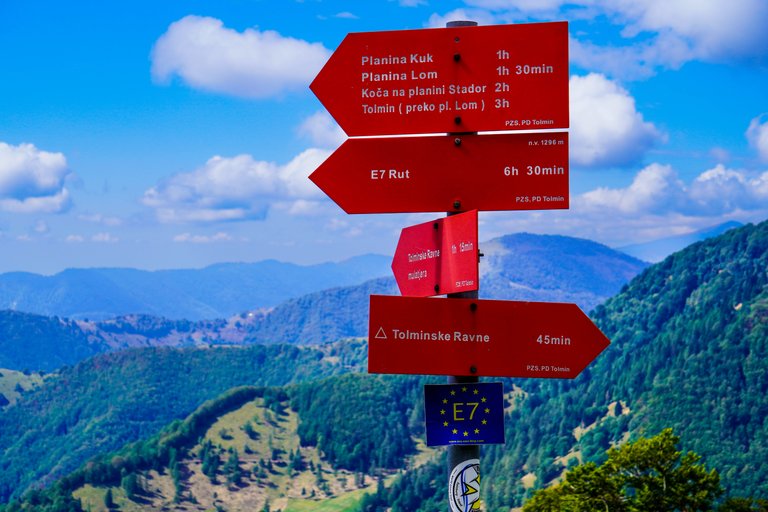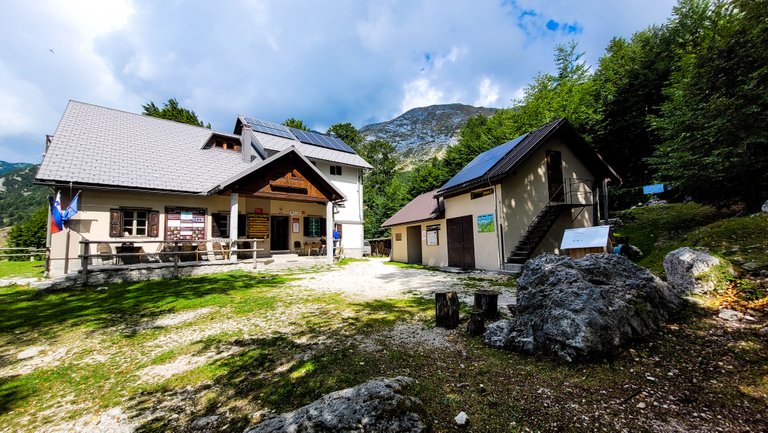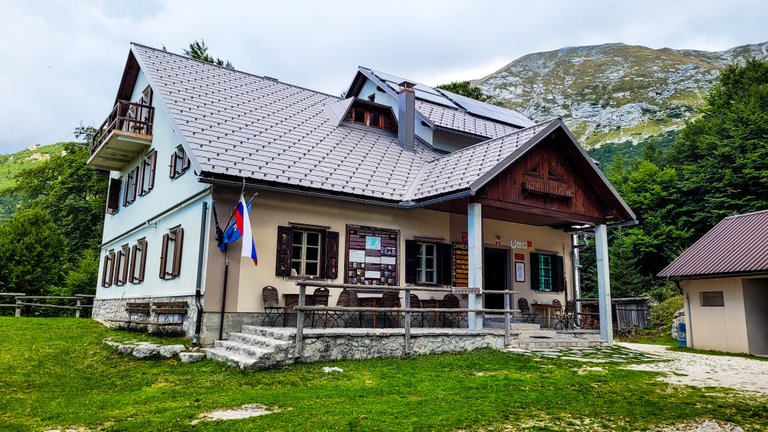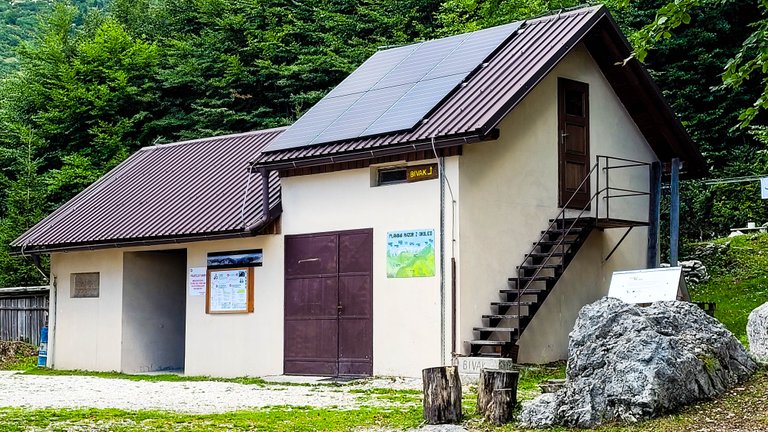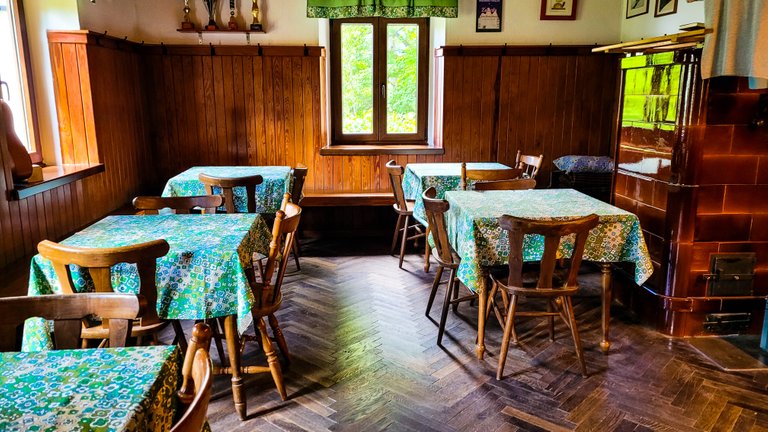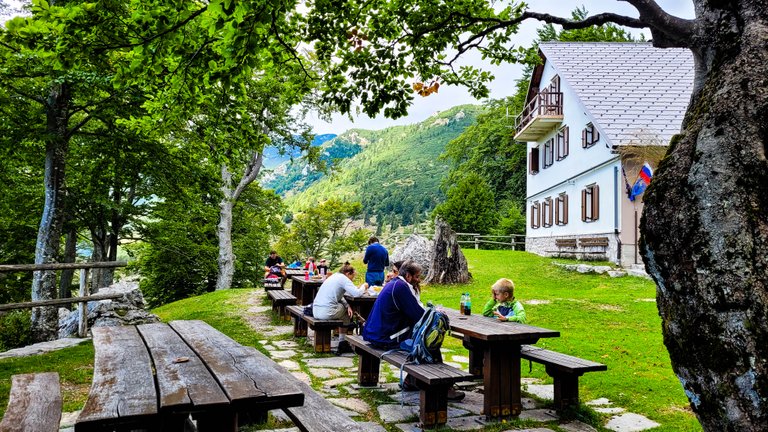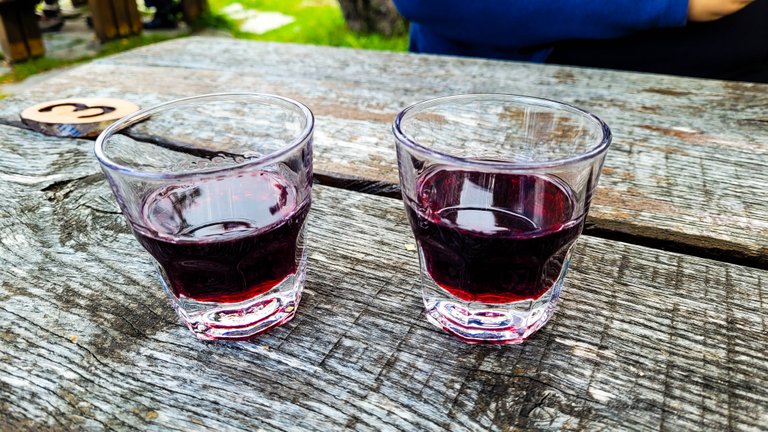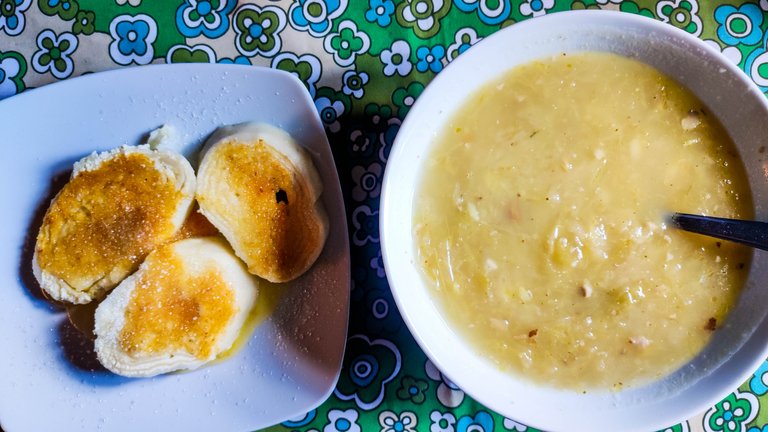 Perfect lunch that gave us the energy for our hike back, especially because our backpacks were quite heavy, full of cheese and cottage cheese - some for us, and some for our parents.

Thanks for reading,
feel free to leave a comment, I will be glad to reply to.
Best regards, @miljo76