Hello there, this is my first time writing in this community. I'm nervous but sorry this is the way how I write. hehehehe
Anyway..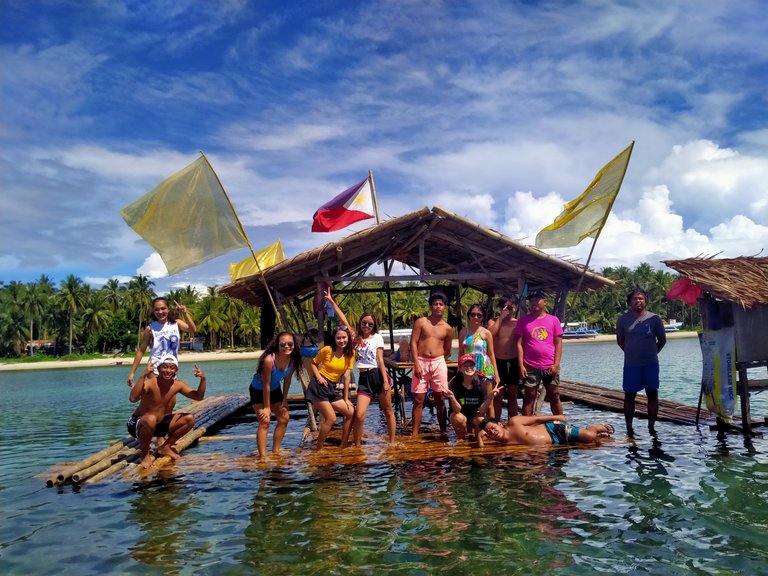 I must say good things happen in December. These are the reasons why I was so excited to come home. Visiting places that I haven't been to before. The hard one and the easy one. Although it only gave me one purpose. To have that happiness while I still live. There's no assurance of visiting all of them because of many reasons. Money, time, companions, etc. It's fine since I managed to taste a little bit of them.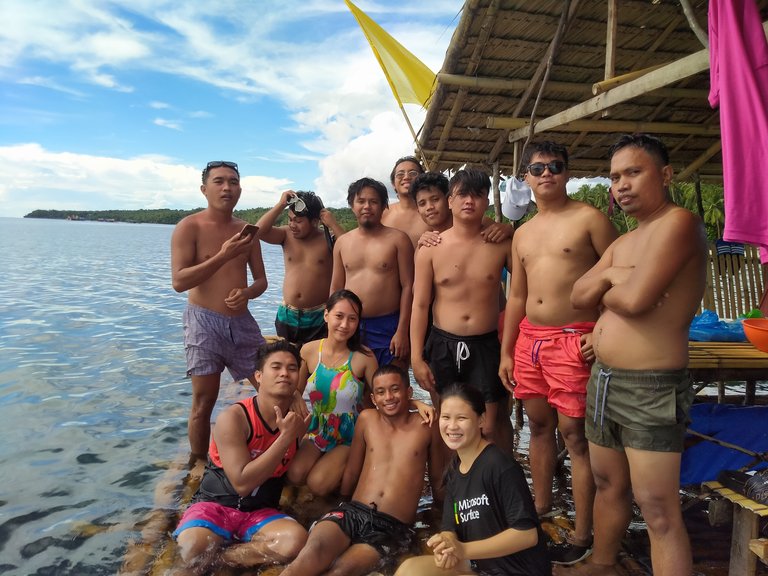 The SK Chairman in our Brgy promised his youth councils about spending together. This was his way of expressing the gratitude of the help he received from them. He couldn't give them money as their salaries because the municipality doesn't have the budget for them. He appreciated and admitted their hard work. Even not that much. He repaid them with food and travelling. Not that much but at least he was thankful to them.
If you'll ask me, I'm not in the youth organisation already. But whenever and whatever they will do to the community. I was there to help them and be part of them. Remember that food feeding. I was there together with the youth. That's why you saw me here. I mean he included me to join them but they're all my friends. They just ignored my age. That's not the reason why I was part of them.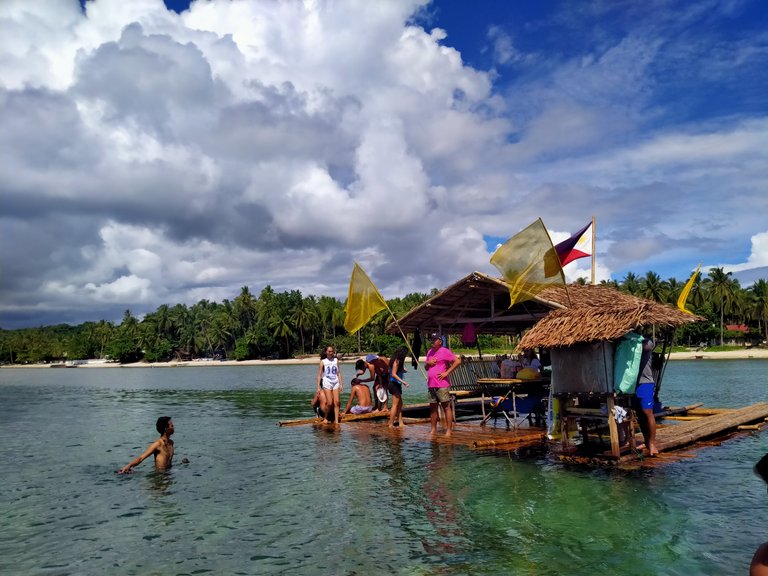 We've been to the beaches many times. Not too many by the way. It's just that he wanted something different. It might be a different spot but affordable with his budget. In fact, we only had 4 types of foods because of a small amount of money. That does not matter anyway. We had a place to go to. We had friends to be with. Most of all, we had food to bring in a place we could stay together.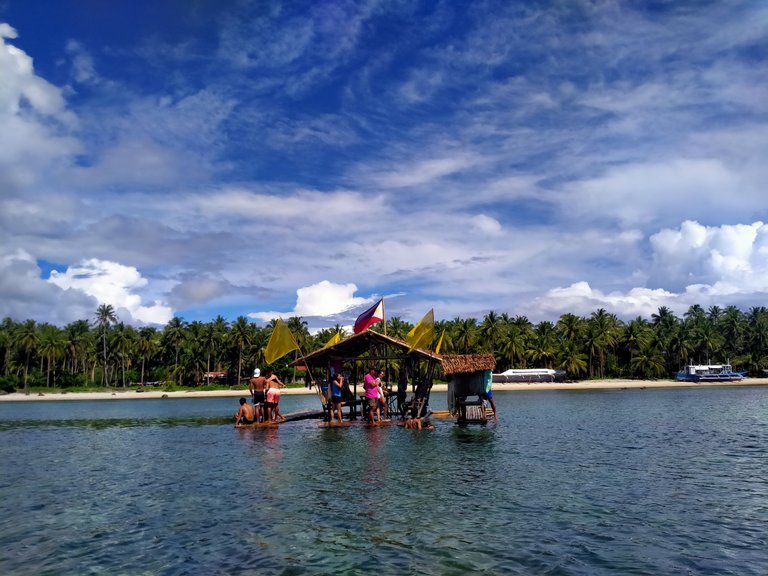 This place was not far from our place. Actually, it's part of our town. It's on the last Brgy in our town. We reached this place by just 20 minutes from a single motorcycle. Even though we passed a rural area. The road was passable with vehicles, just don't use a 10-wheeler truck. lol
Let's have more photos....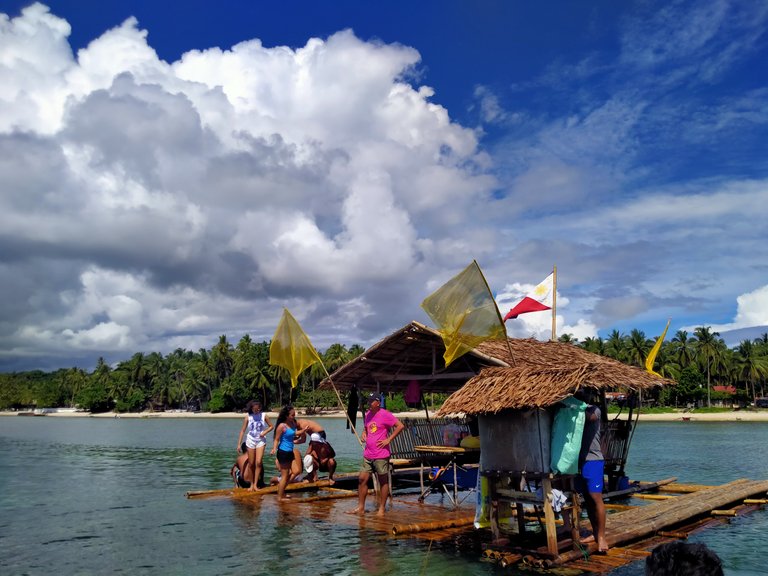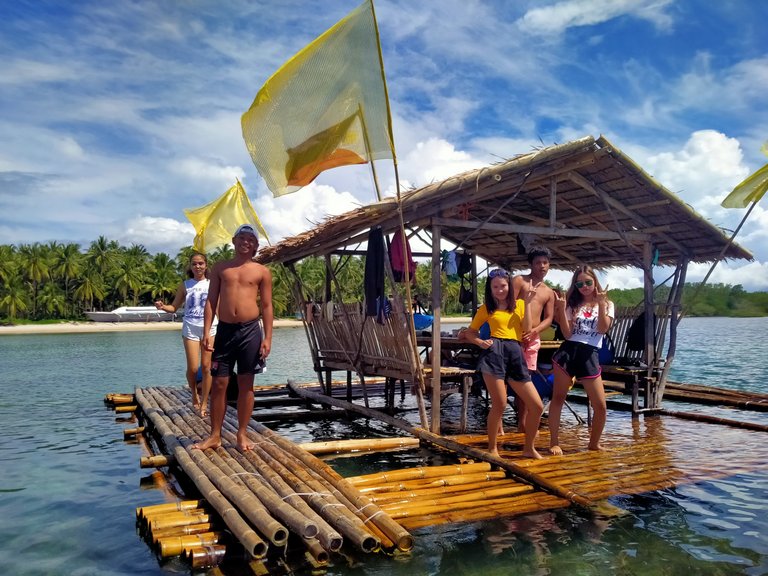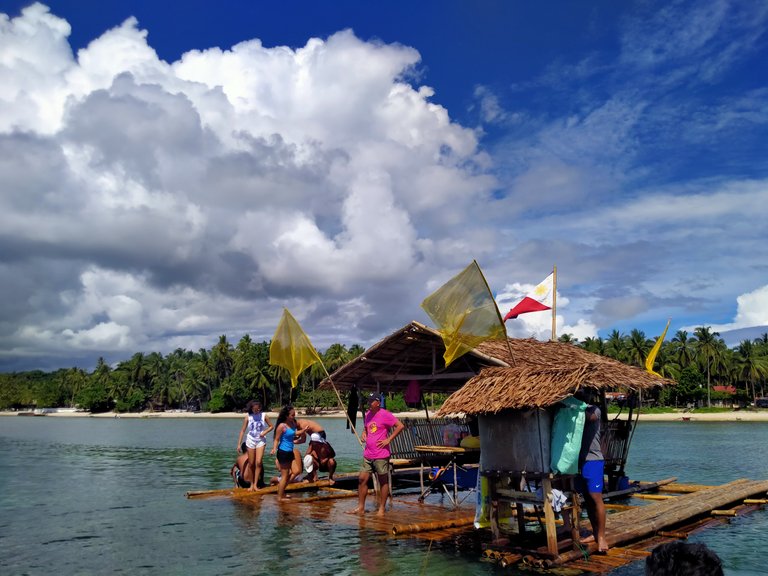 This floating cottage was located in seawater. Of course, we headed into the shore to be in this place. We drove a motorcycle until we saw this cottage. The motorcycles could be seen even though you will be in the cottage. The reachable distance of the cottage along the sea was not that far. I think it's approximately 100-200 meters from the shore. You don't need to worry. There's a small boat to use if you want to buy something. Also, the owner of this was a group of friends. They were watching just in case we needed help.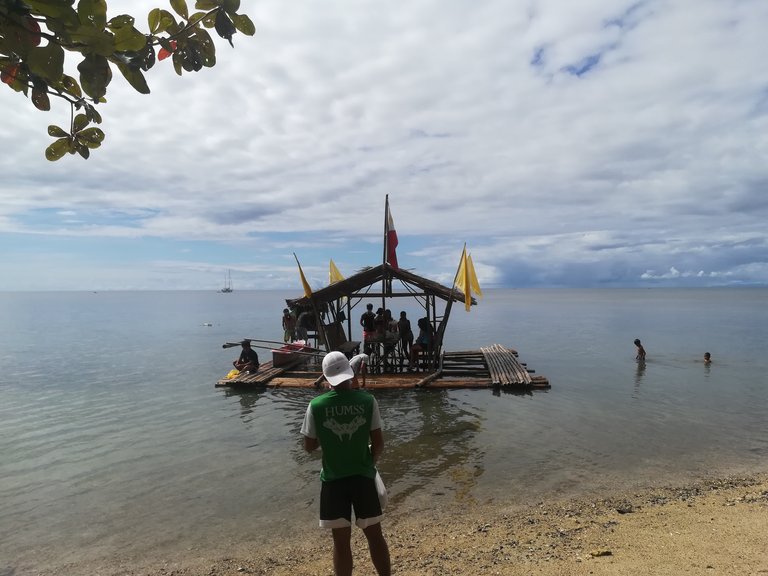 My friends arrived there first. When I saw them in that cottage I suddenly felt amazing. I don't know how to explain it but maybe because it was the first time. I was happy seeing that kind of cottage. I smiled seeing my friends enjoying it. My mind repeatedly said, "it was nice." I couldn't wait to be there or to ride there and be surrounded by the sea. That relaxing feeling when you're in the sea. The same feeling I had even though I wasn't swimming or floating by my own body.
We paid 500 or $11 as the rent of that cottage. From then on, the two male pulled the cottage in the deep part of the sea. They used ropes on both sides so that the cottage won't go anywhere by floating. They said the maximum people that could ride will be 20. But when I was there I think 30 people would still be fine. The cottage didn't sync that much. Although when we seated in the centre when we ate. The seawater reached our feet.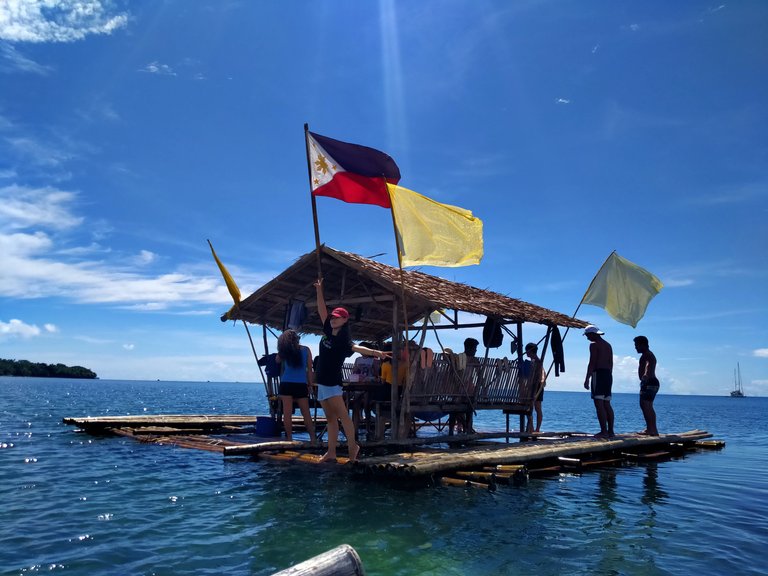 After eating we started enjoying the floating cottage. It was made from a bamboo tree and it floated well. Some didn't swim but still enjoyed the view of the water under. The sea was like a crystal clear. What's under was so visible. I had a friend too that enjoyed the sea by her feet. Just splashing the seawater while sitting on it.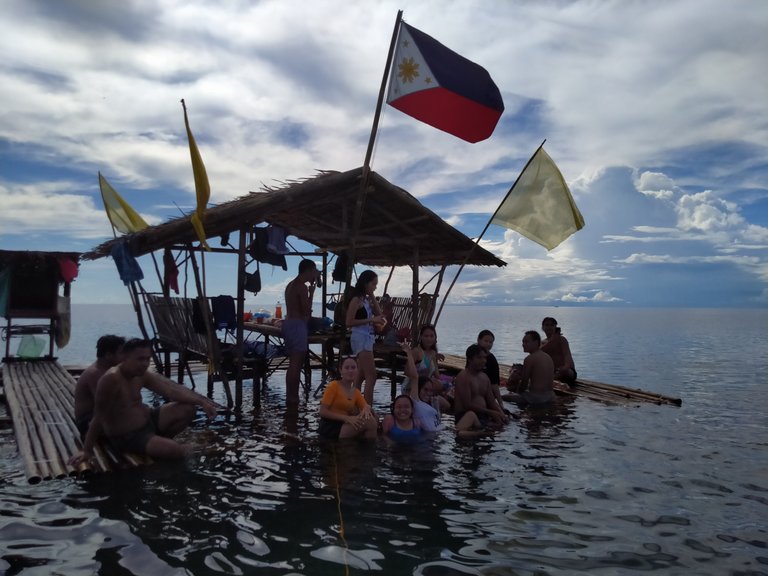 We or I enjoyed it so much. I jumped from the floating and went under the sea. There were googles as well that the owner allows us to use it. I swam under the sea because it was not that deep. I wasn't afraid because of it. But what I loved more into that type of location was the views. I saw what surrounded us. There were no obstacles to block the views. Just the sun and the sea at that time.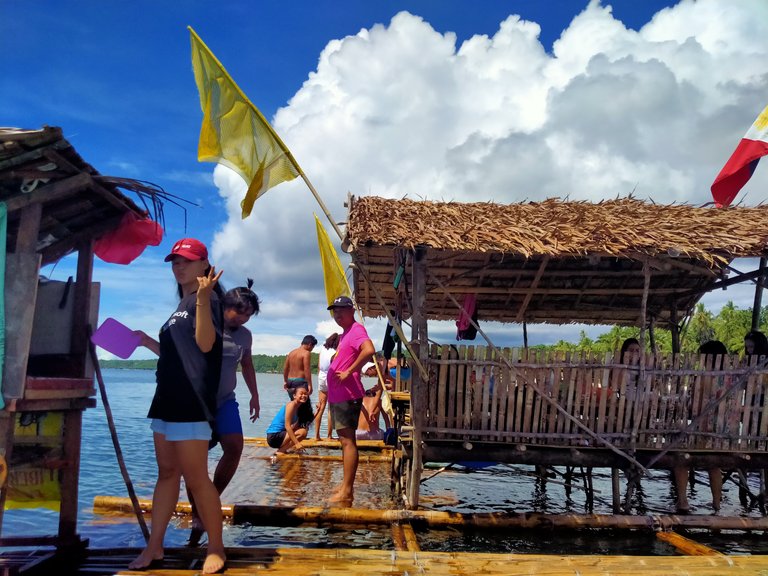 I think you could tell by just looking at the images. How beautiful it was. How relaxing was the place. I know it's hard to tell if you don't experience it. But believe my words since I felt it. The feeling was nice just like a free man. I know it's not hard for you to be here because the rent was so cheap.
By the way here's the view of the cottage from a distance.
Thank you for reading
images and video are mine but taken from a friend
d' dreamboy,
@mrnightmare89