Market Atmosphere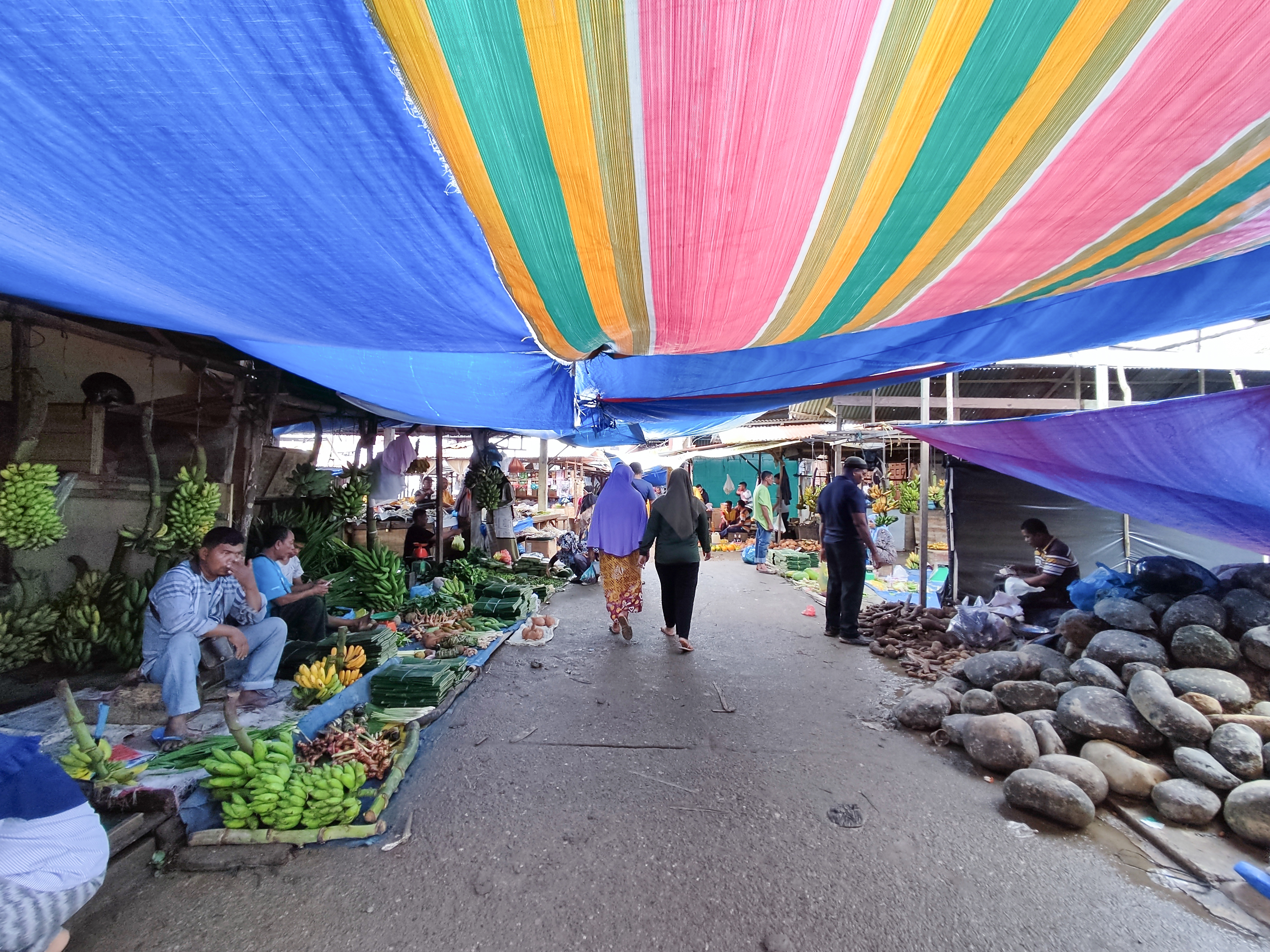 Lhokseumawe City inpres market is one of the busiest markets in Lhokseumawe city. This market is located in the city center, located in Banda Sakti subdistrict, Lhokseumawe city. This market is only half a day in the morning. After dawn, when the sun is still on the eastern horizon of the presidential market is open. The vendors of various sembako needs also held lapak.
In this market there are very many traders who appear, including fish traders, vegetable traders, fruit, tofu tempeh, chicken, dried fish, until the underwear is complete here. The existence of the presidential market is an inevitability for the local community, where the community meets all kitchen needs in this market. The inpres market is in fact the grocery market.
Therefore, the busyness of this market is very extraordinary, from footworkers, rickshaw drivers, and beggars. The bustle of the market became routine here, and it was seen that people were crammed towards the market.
Of course, everyone is here for the purpose of shopping. So no one goes into the presidential market for any other purpose. Only a few go to this market for other purposes. For example beggars with the purpose of begging, rickshaw bones deliver passengers and more, but that is not a deviant destination.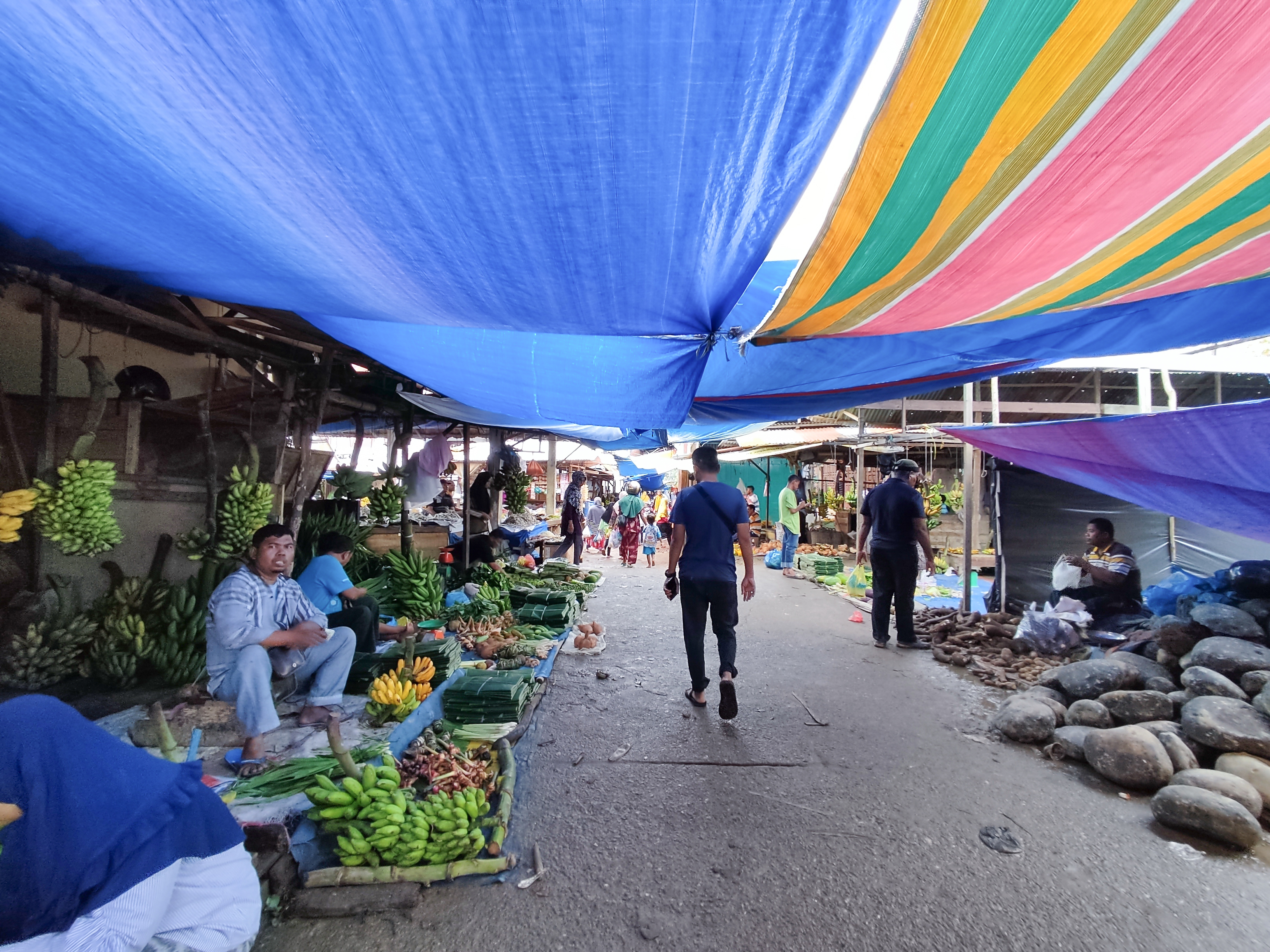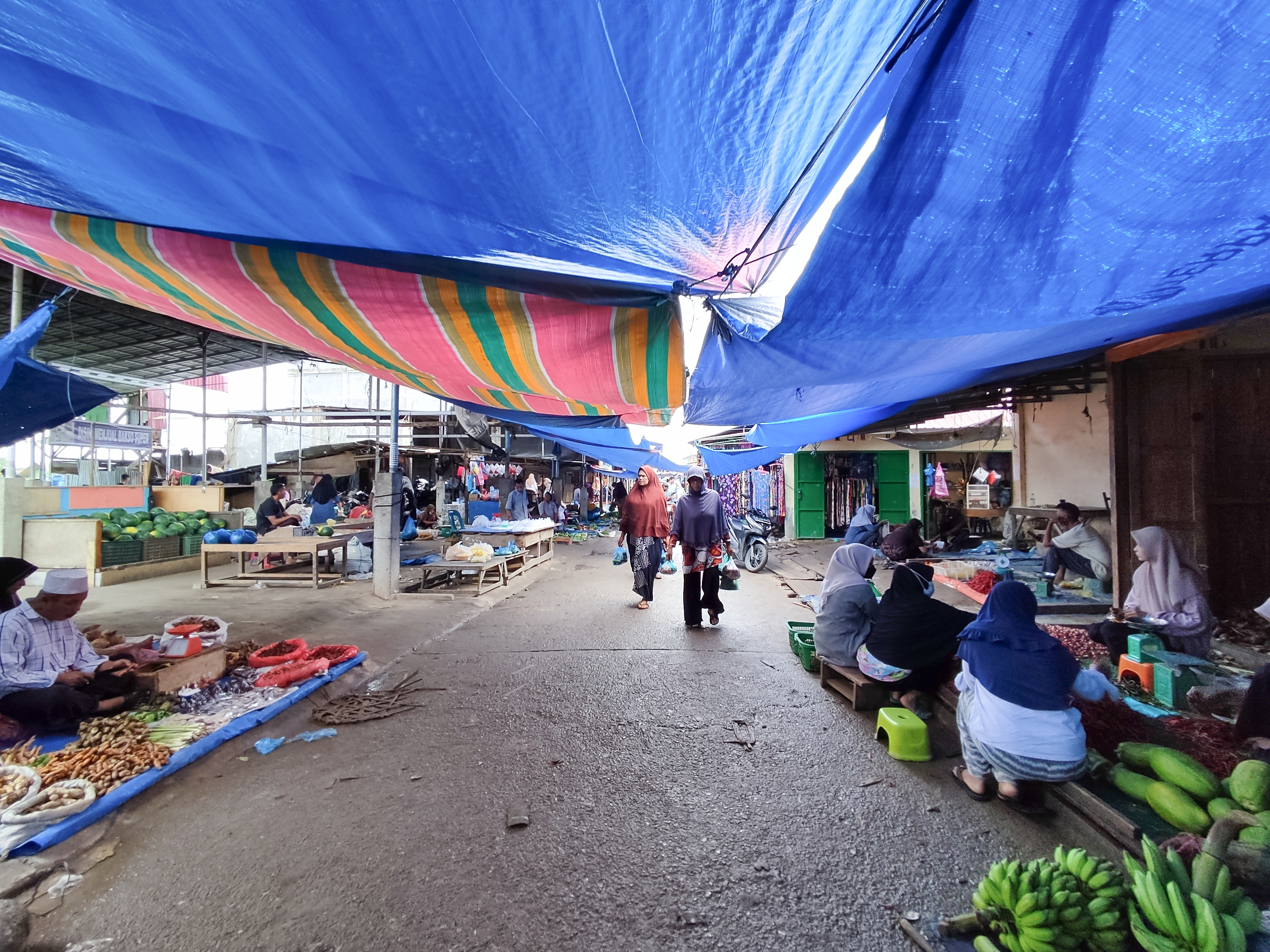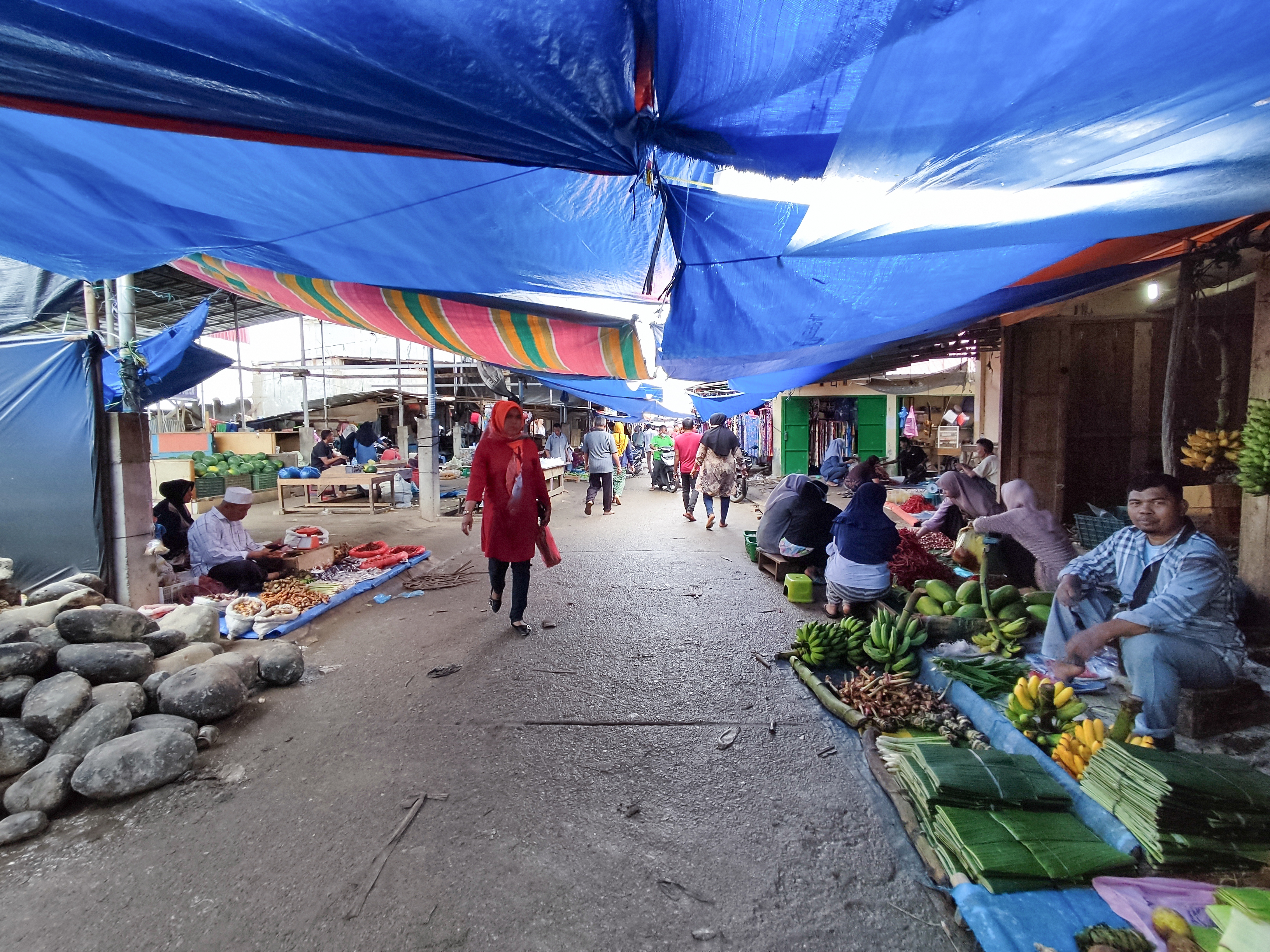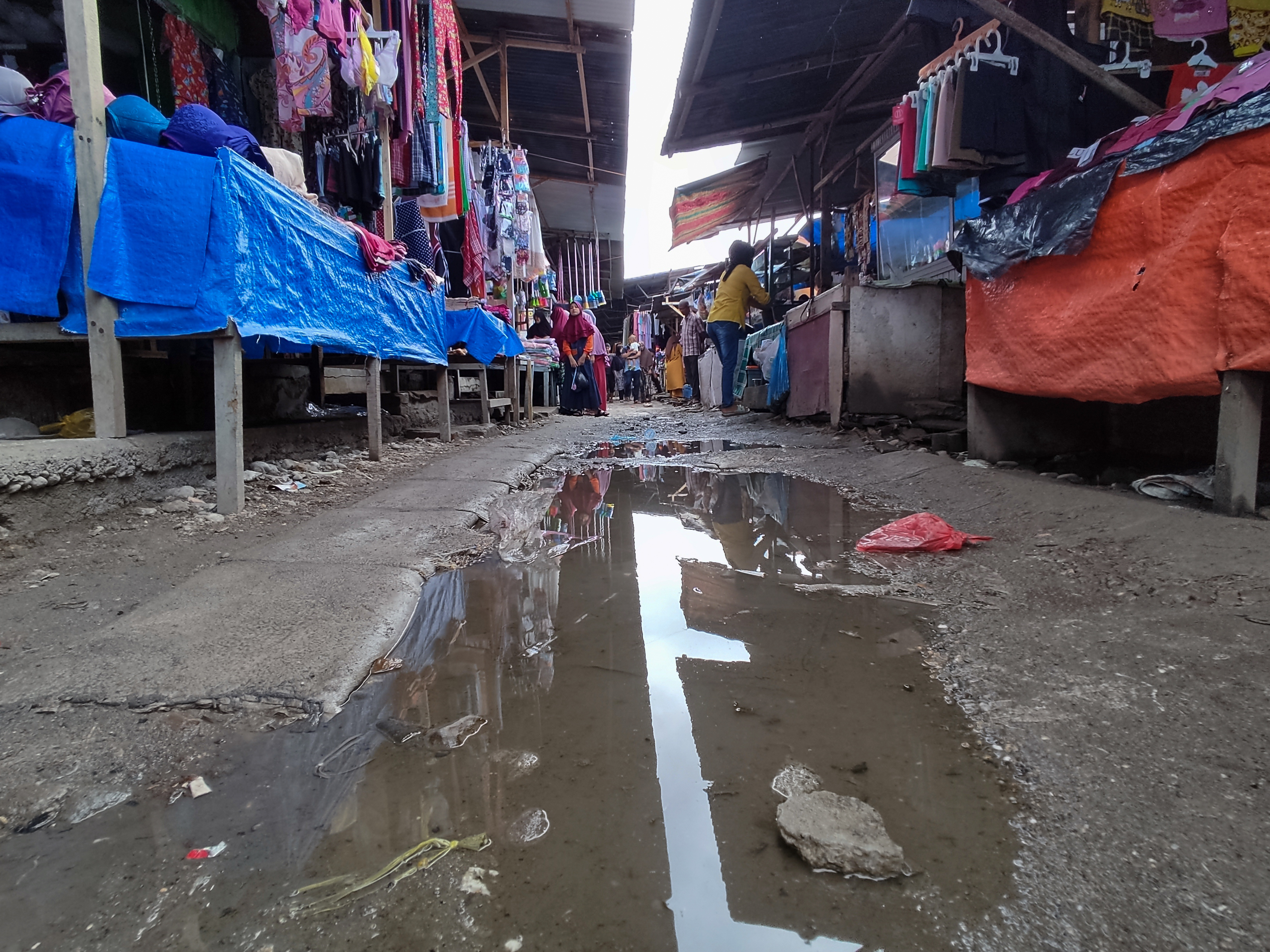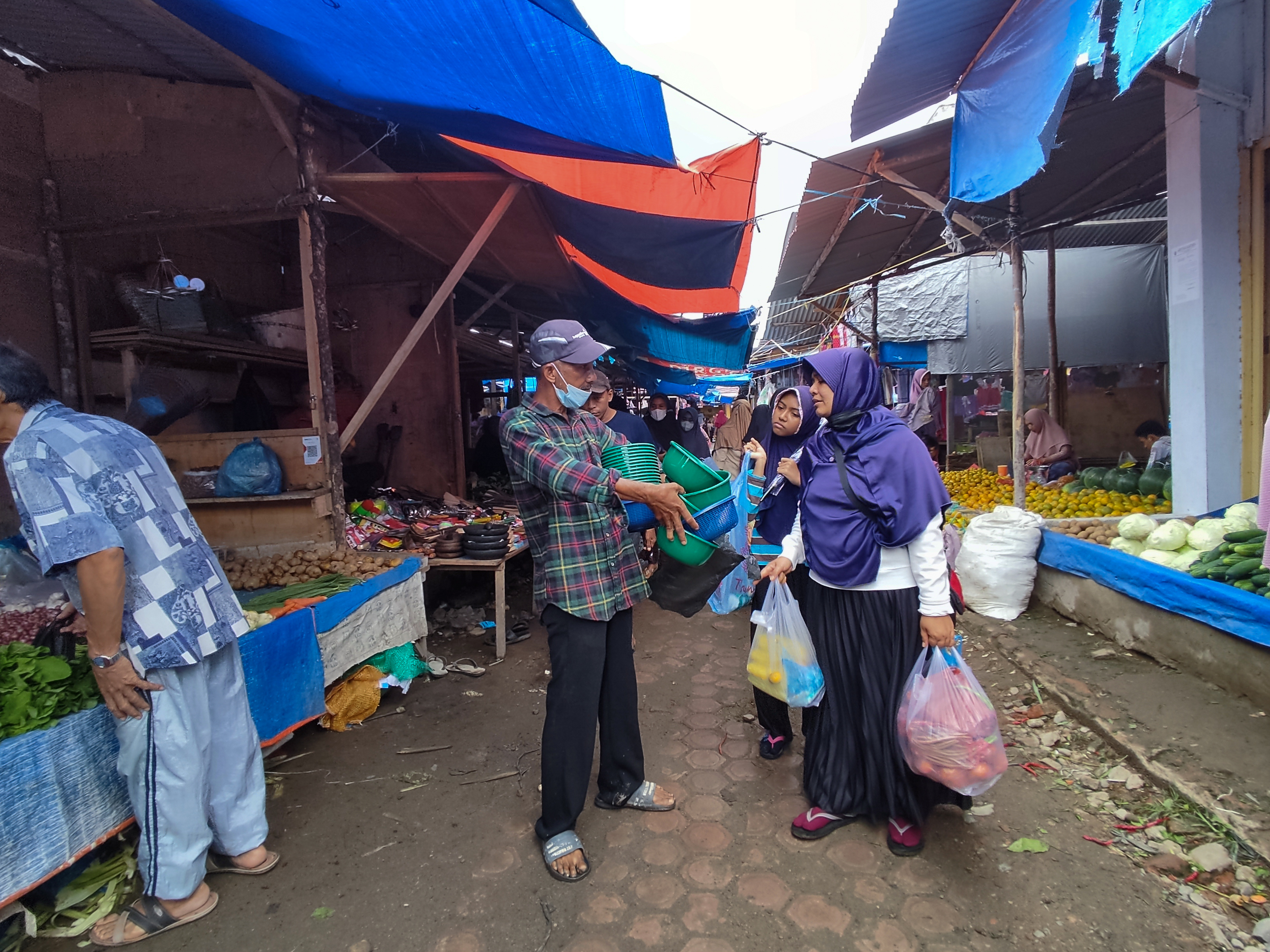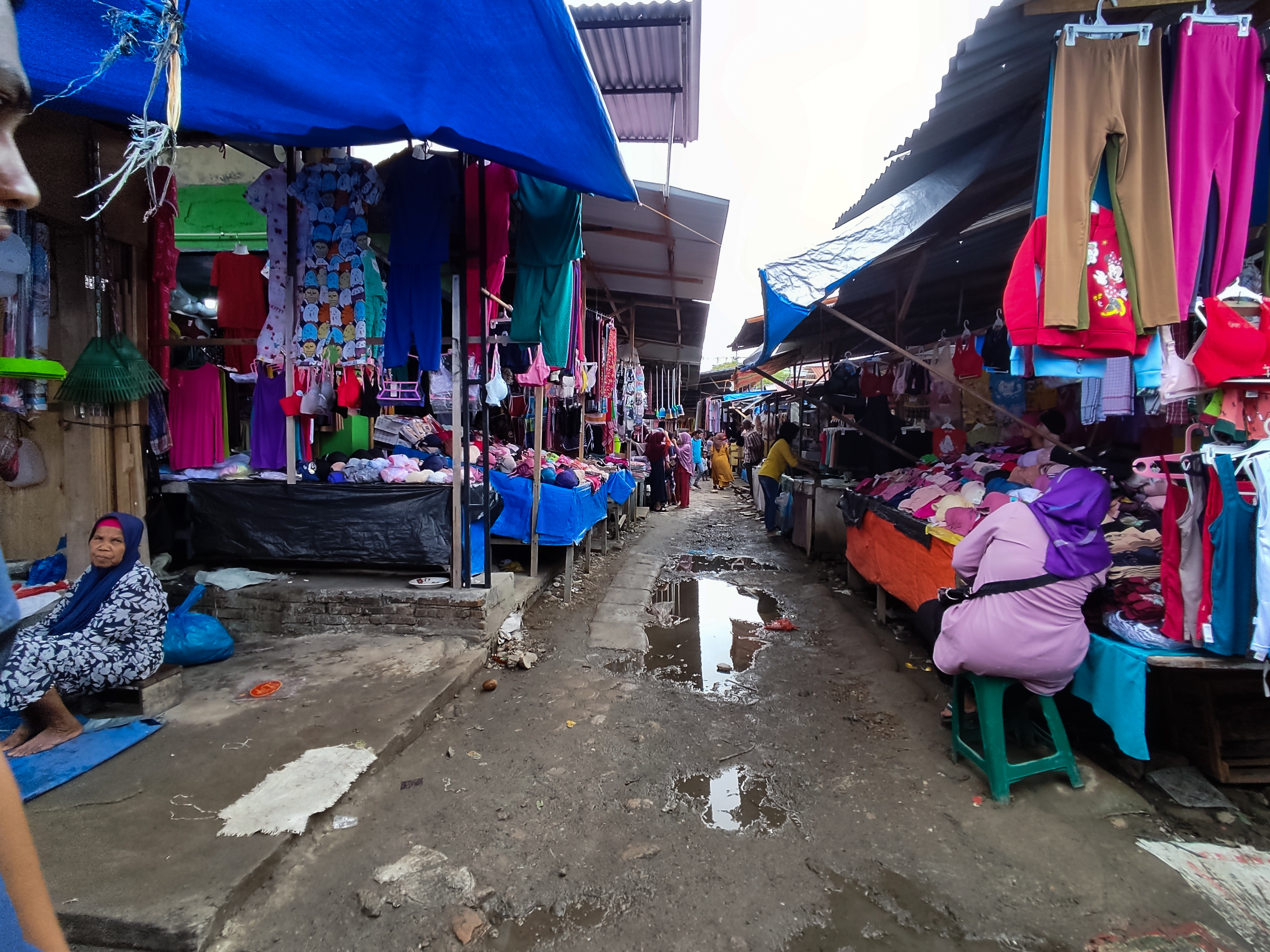 Rickshaw Driver and Market Visitor
Early in the morning people started flocking to the vegetable market. Many people come using private vehicles, but not a few people who use public transportation. Among the most widely used public transportation in this market is the transportation of three-wheeled vehicles.
The three-wheeled vehicle referred to here is a rickshaw. In general, rickshaws here are deliberately assembled from duck motorcycles. Starting the motorcycle was purchased separately then parakit bought a rickshaw house that is a passenger seat. Furthermore, the motorcycle was assembled with a rickshaw house by special assembly. So be a three-wheeled rickshaw.
On the street of the inpres market or vegetable market of Lhokseumawe city is no new when we see rows of rickshaws waiting in line waiting for passengers. Usually these rickshaws like to break traffic and they are very chaotic. Does not comply with traffic laws, likes to precede without rules, and park his vehicle carelessly.
The chaotic sight of three-wheeled vehicles has become a common sight in this small town, as if the people here were created to live a mess. Not infrequently seen rickshaw drivers who are at odds with fellow professions, usually the trigger is to precede each other, elbow and scramble passengers.
The effect of the unsancing attitude of the rickshaw driver here is the frequentness of motorcycle accidents. The ends blame each other and do not want to give up.
This is a collection of photos of rickshaw drivers and their three-wheeled vehicles. It looks like rows of rickshaws lined up to fill the body of the road. I don't know what time they've been and piled up on the market's street body. In addition to the narrow road and sumpek becomes a view of the increasingly busy market.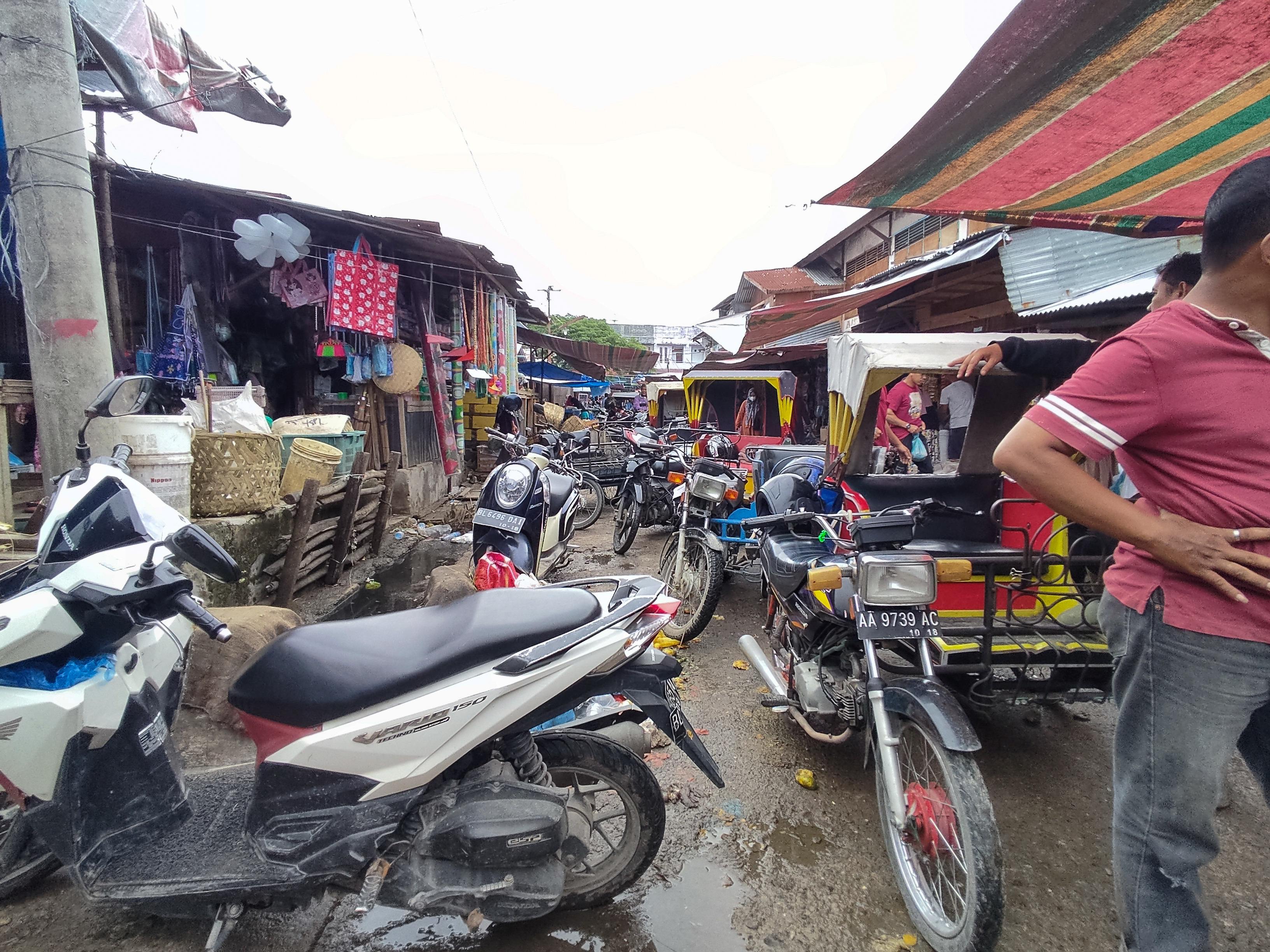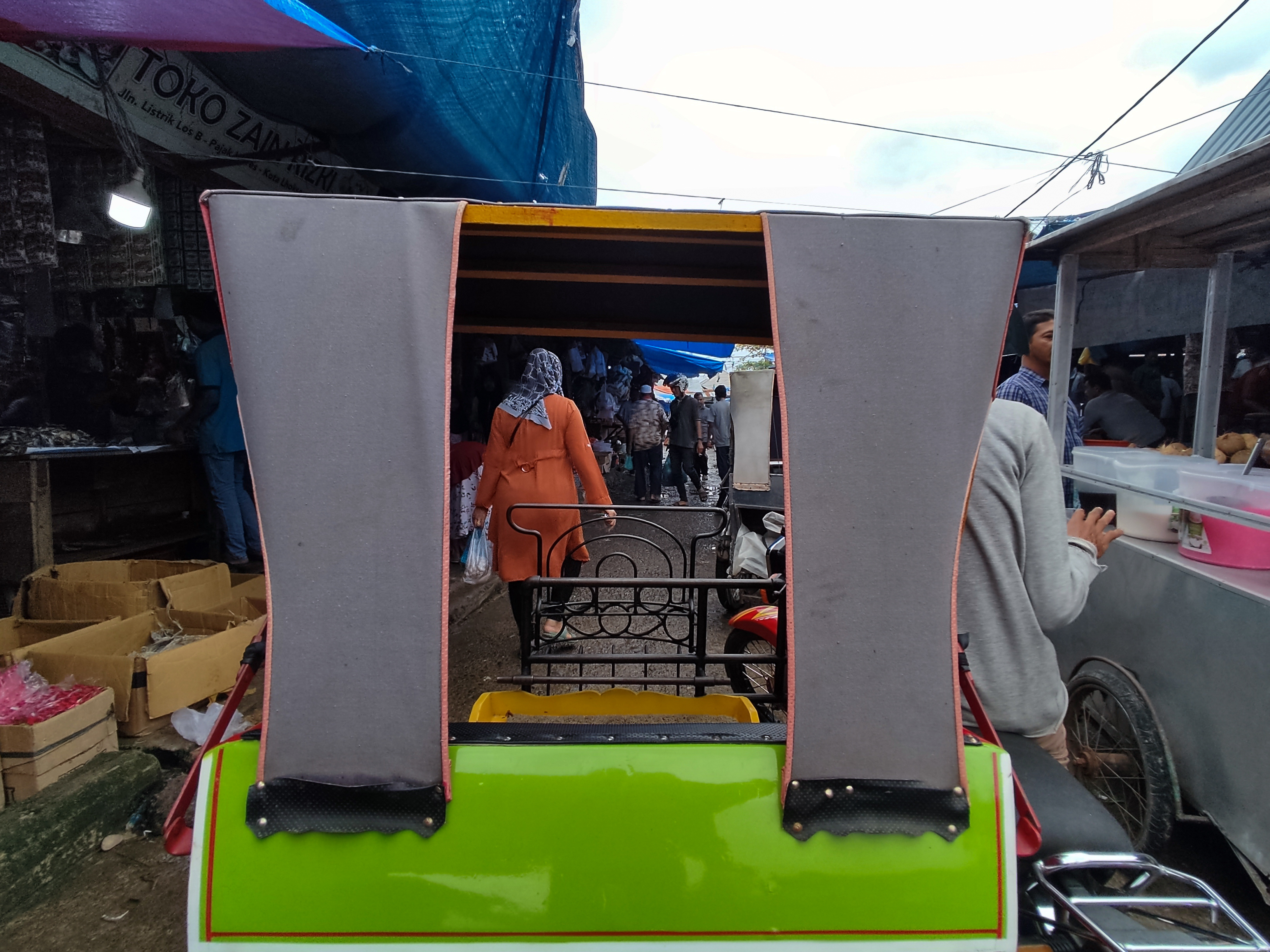 The market is a gathering place for all the staples, almost perfect for the items that we are looking for all the available that is important you must bring enough spending money. This market is a grocery market, or people here call it a vegetable market, even if sold in not only vegetables.
I tried to sort some of the merchants who were already present here, including the clothing merchants. Here there are vegetable items such as chili, tomato, lime, turmeric, papaya and more.
Among the sellers, it turns out that in this market not only vegetable sellers but also the like. Among the trading piles it turned out to be Lekong. This lekong is usually used in foods such as cendol. In addition, here are also peddled crackers, salted fish, small shrimp, sea snails and more.
I also saw some mothers selling clothes, clothes, pants. Lhokseumawe City's presidential market suddenly became the busiest market. The crowd becomes the main attraction of lhokseumawe vegetable market.
You can visit this area. Have you ever been here? I've also shared you the location of this market.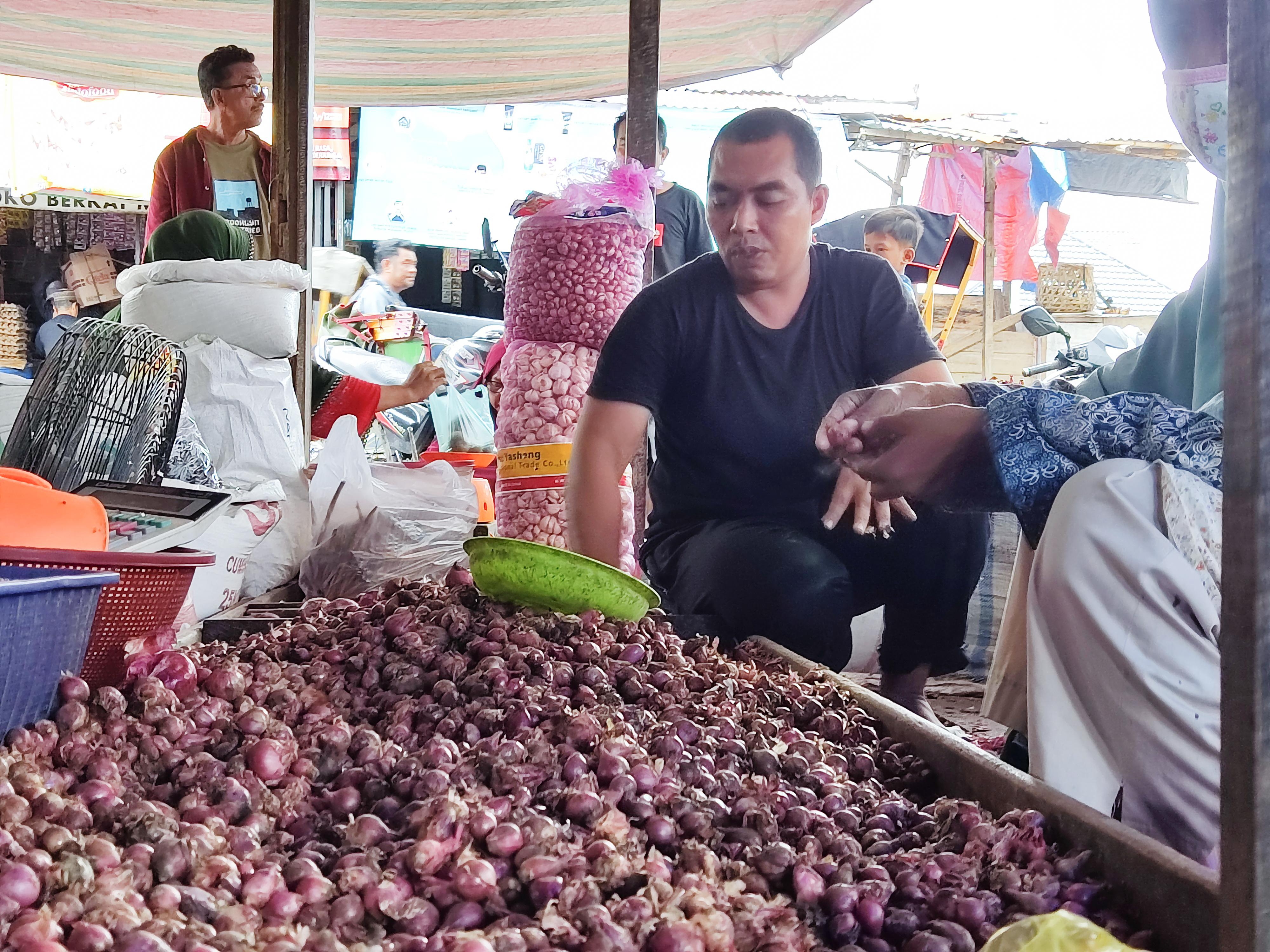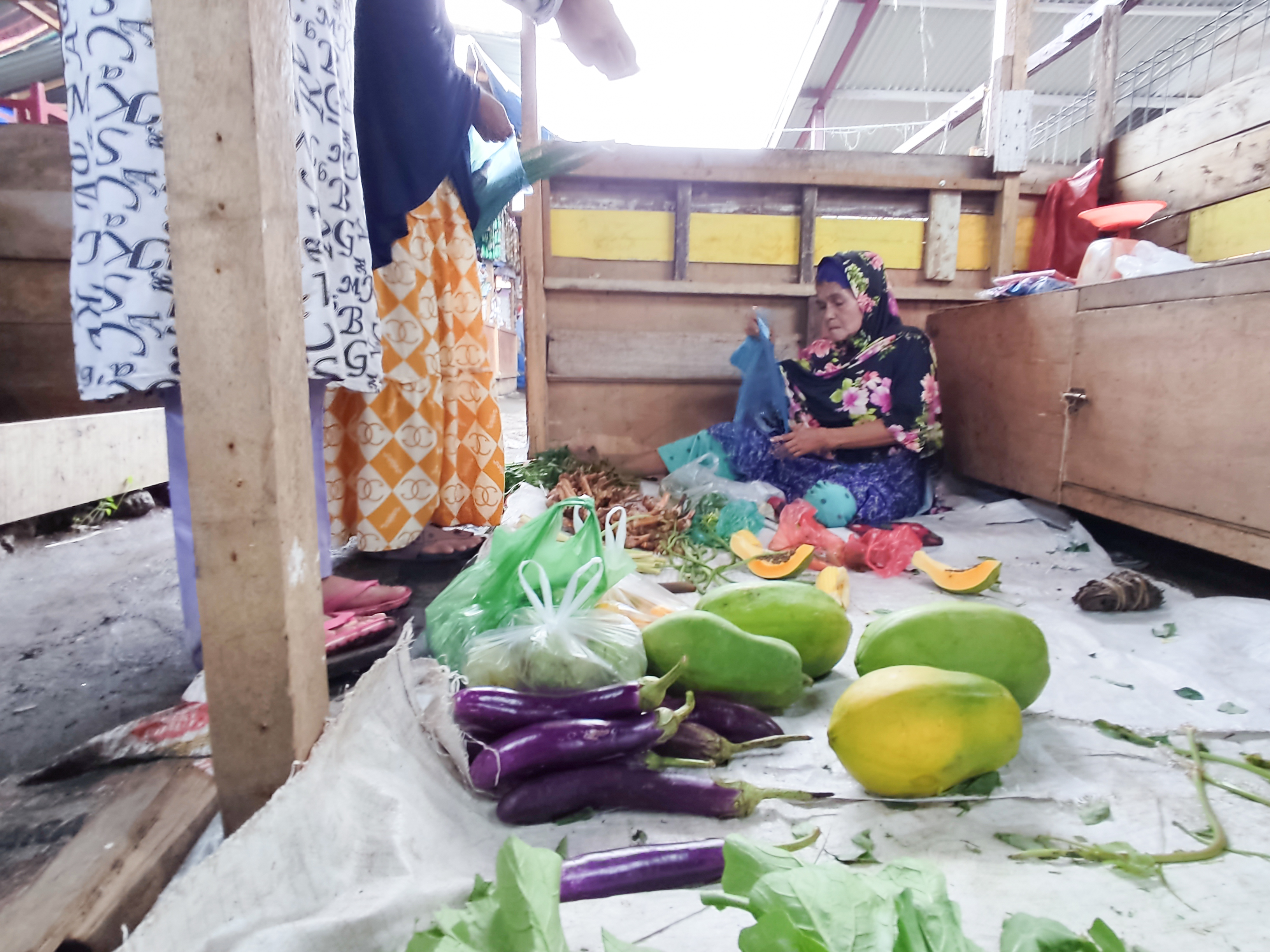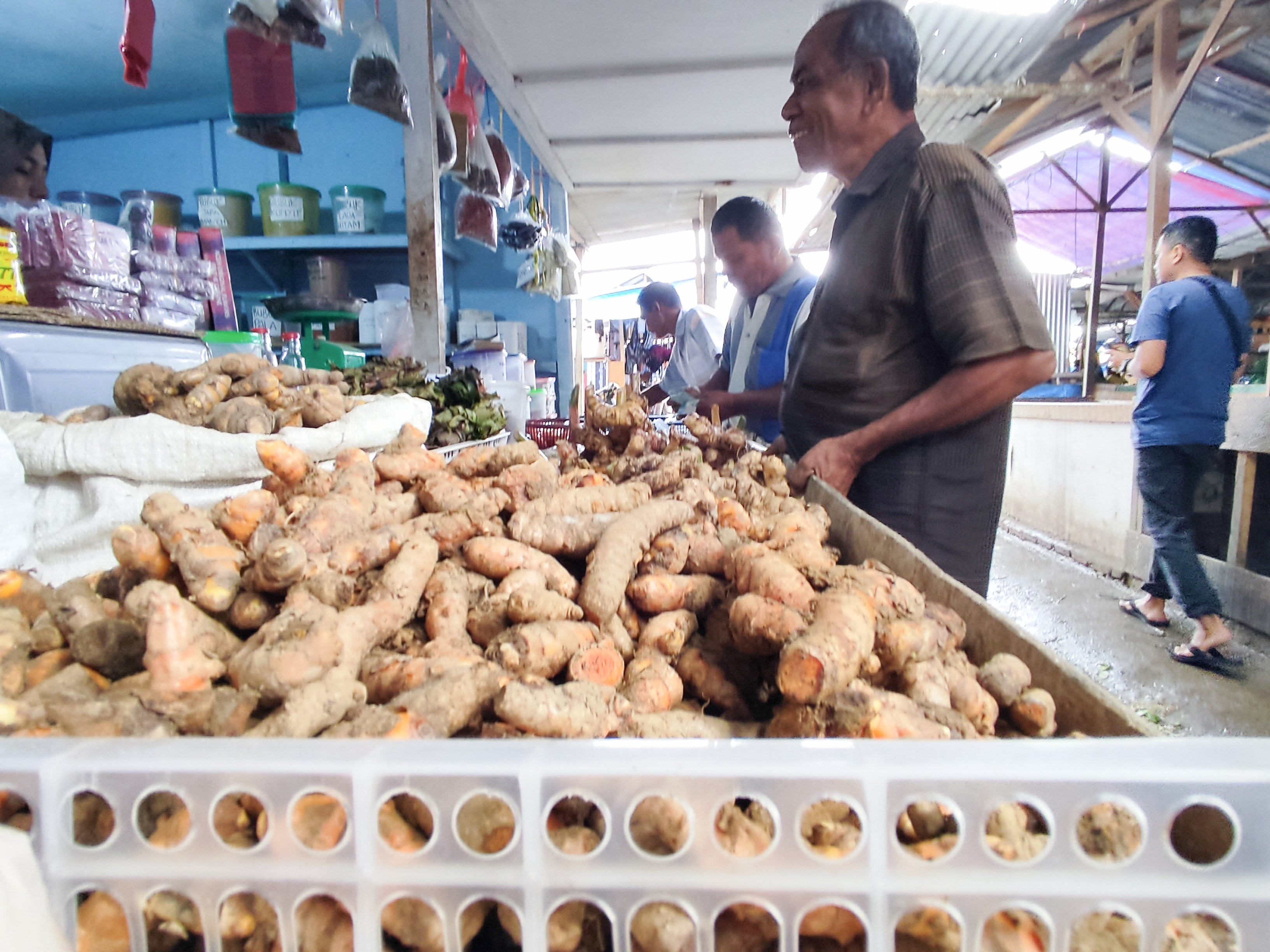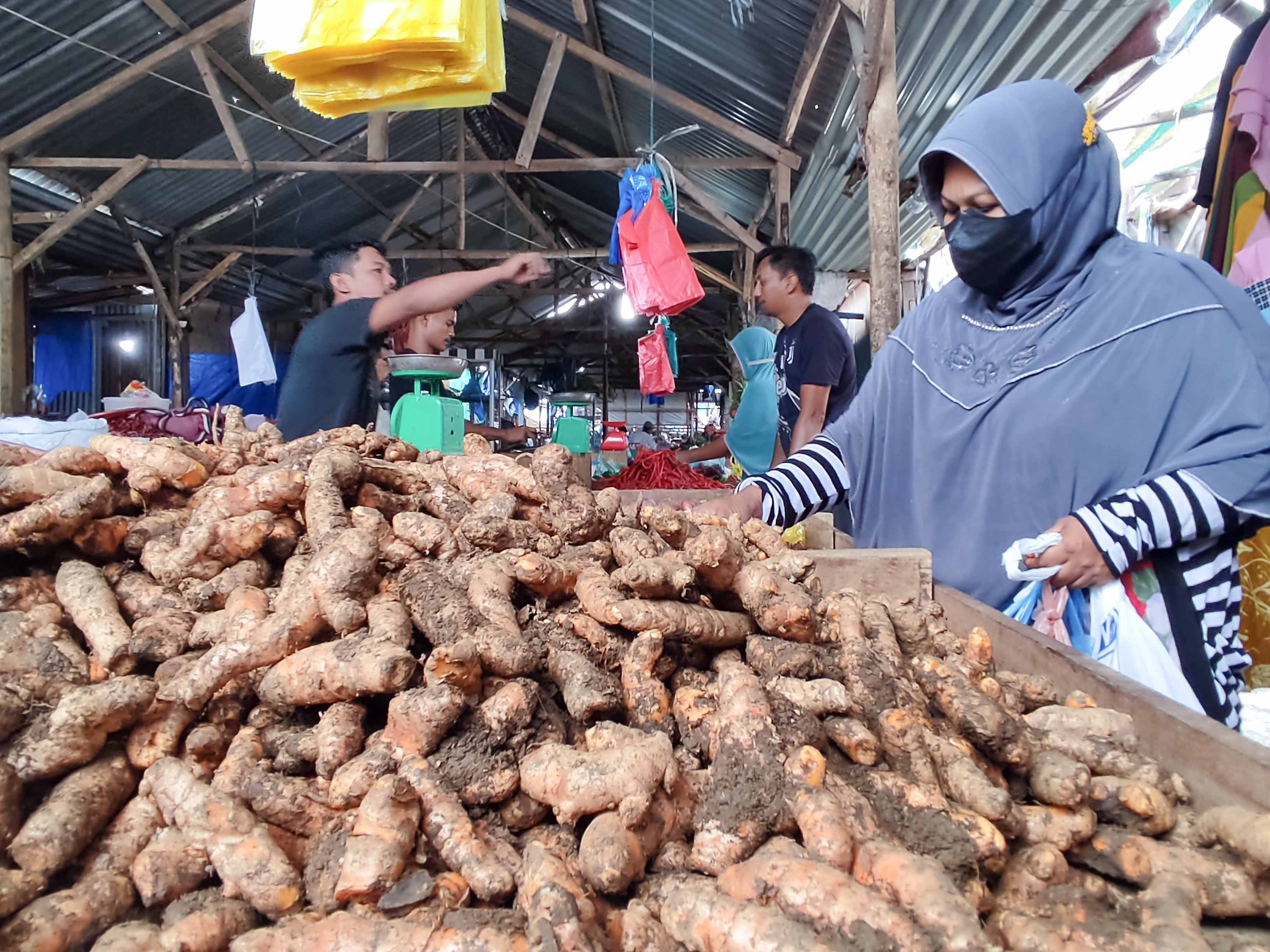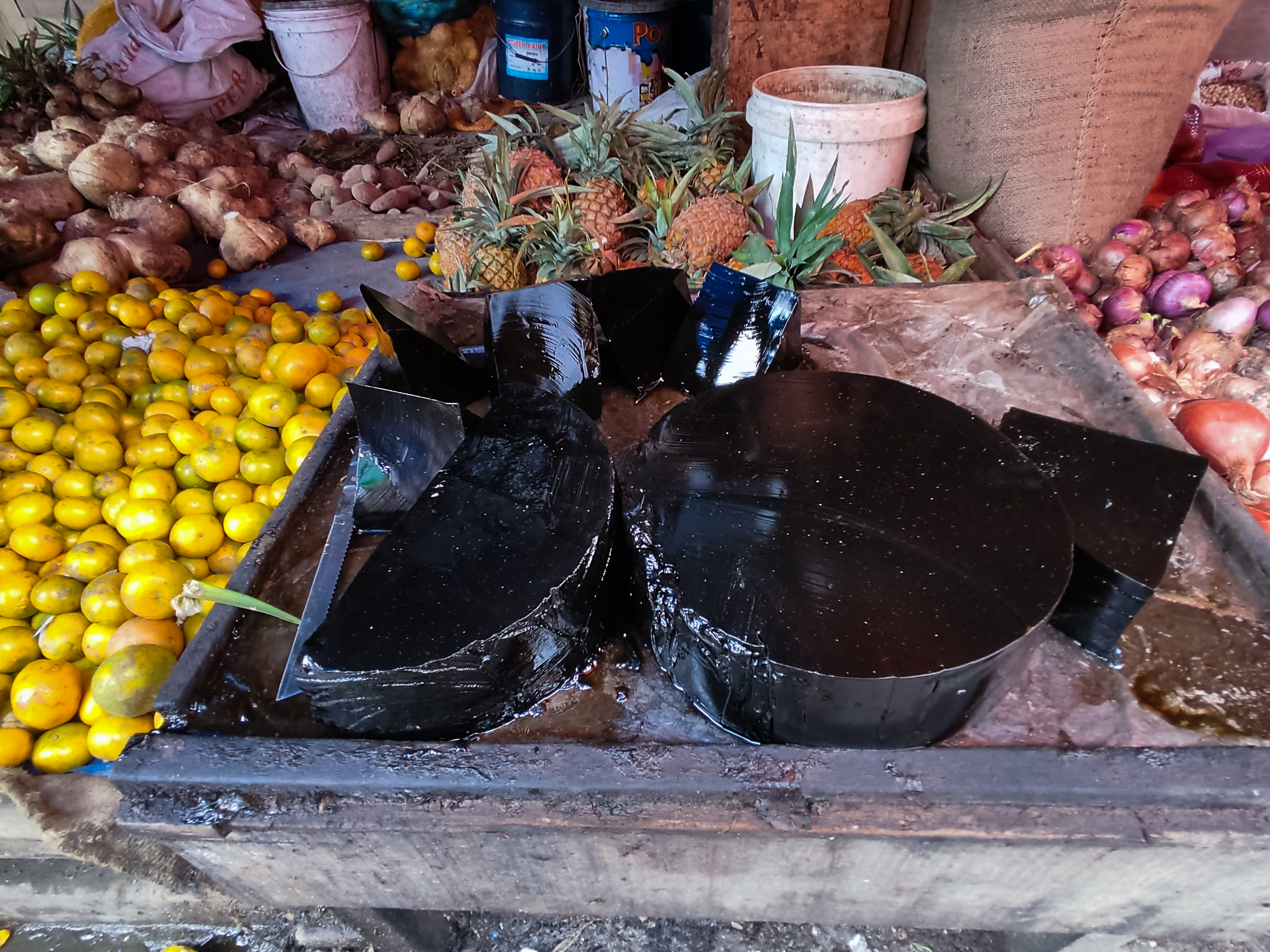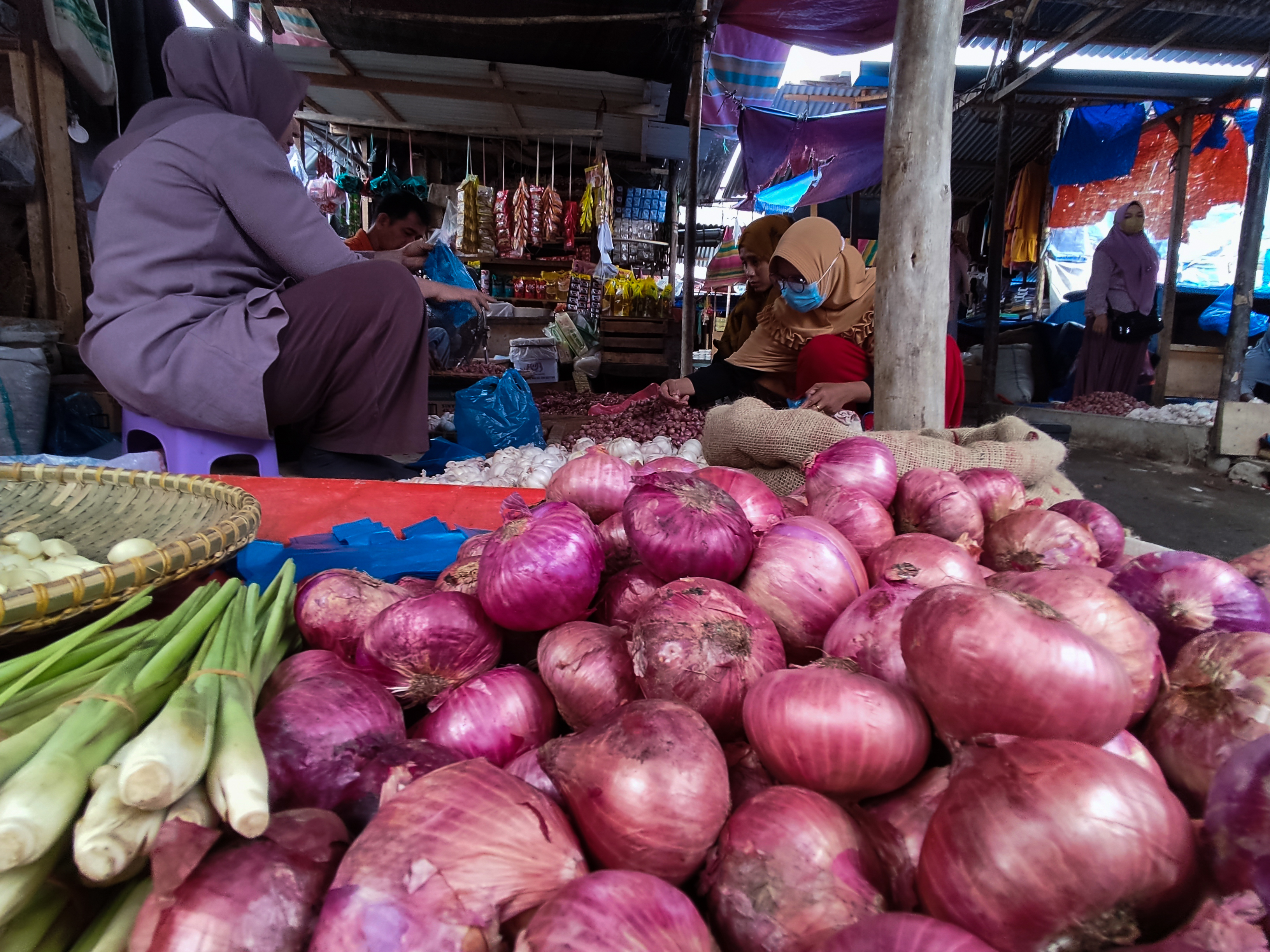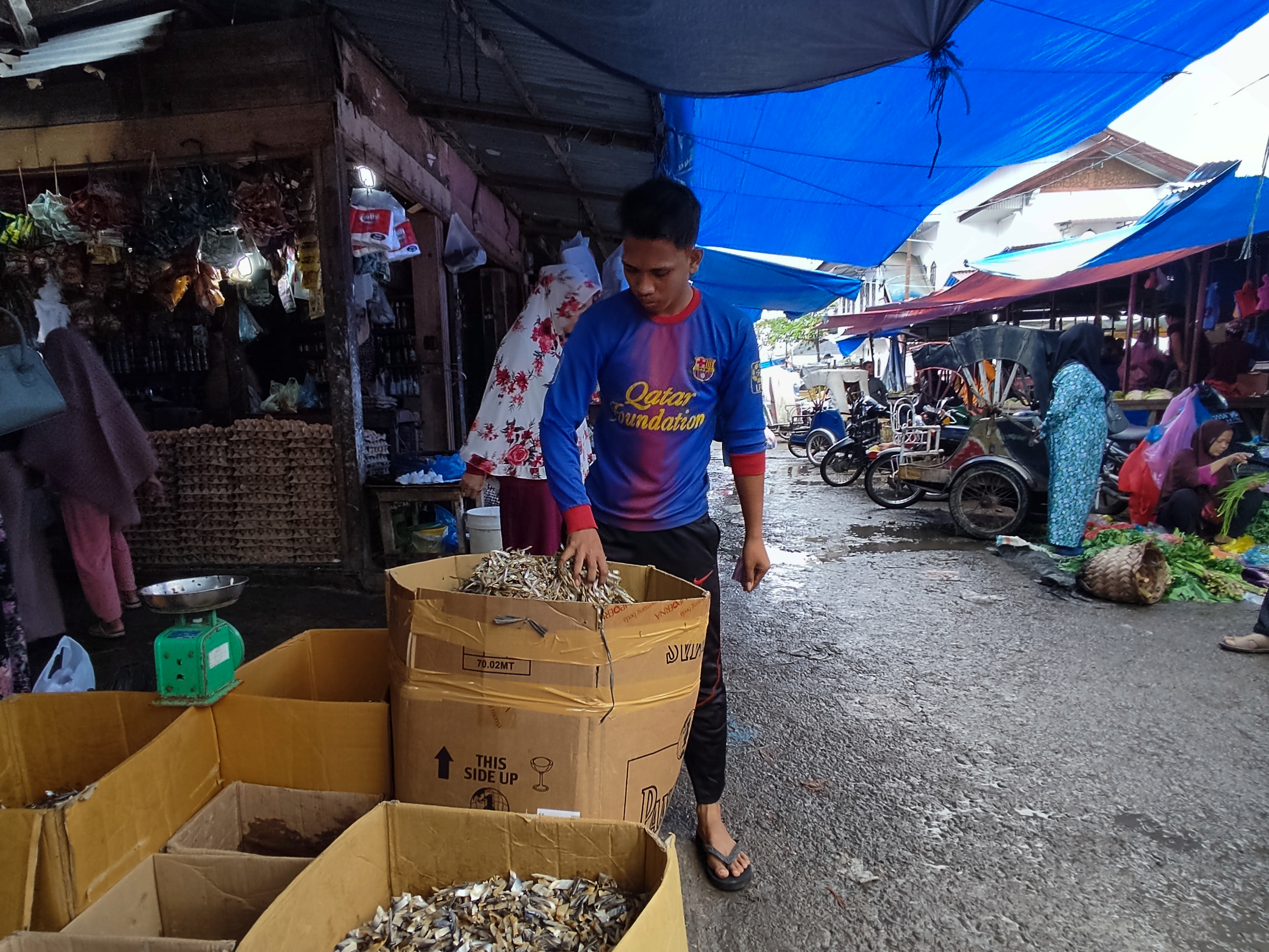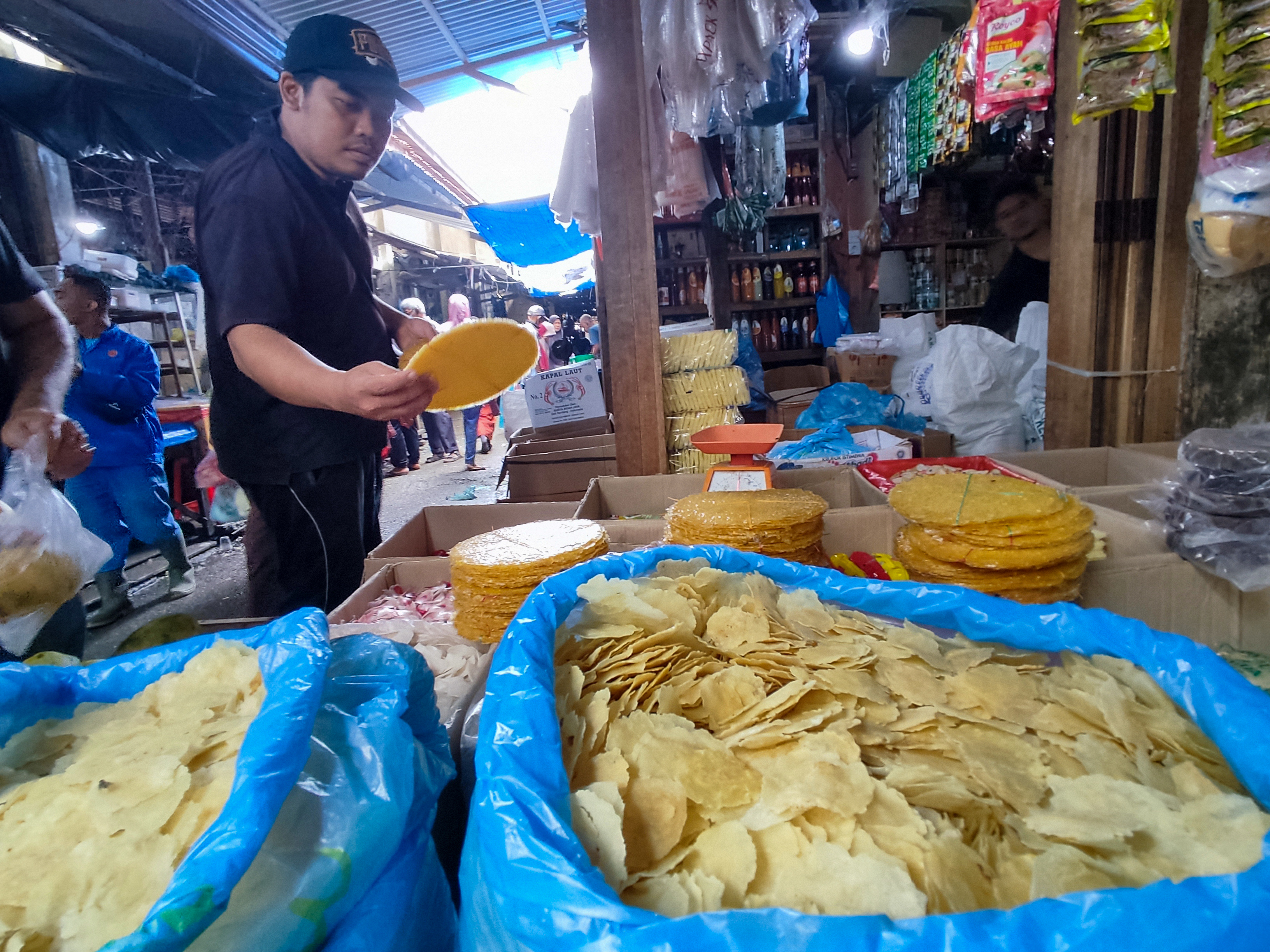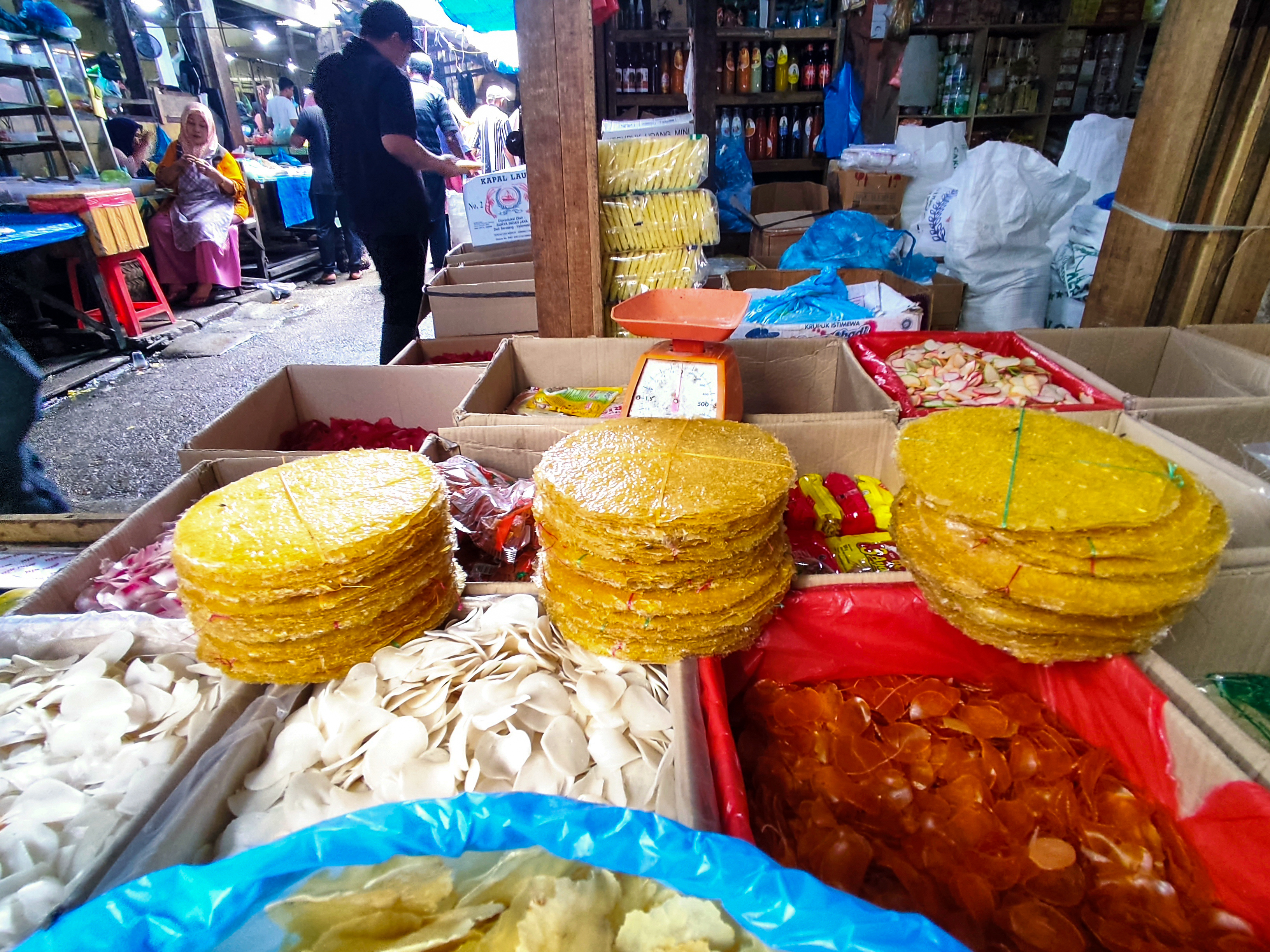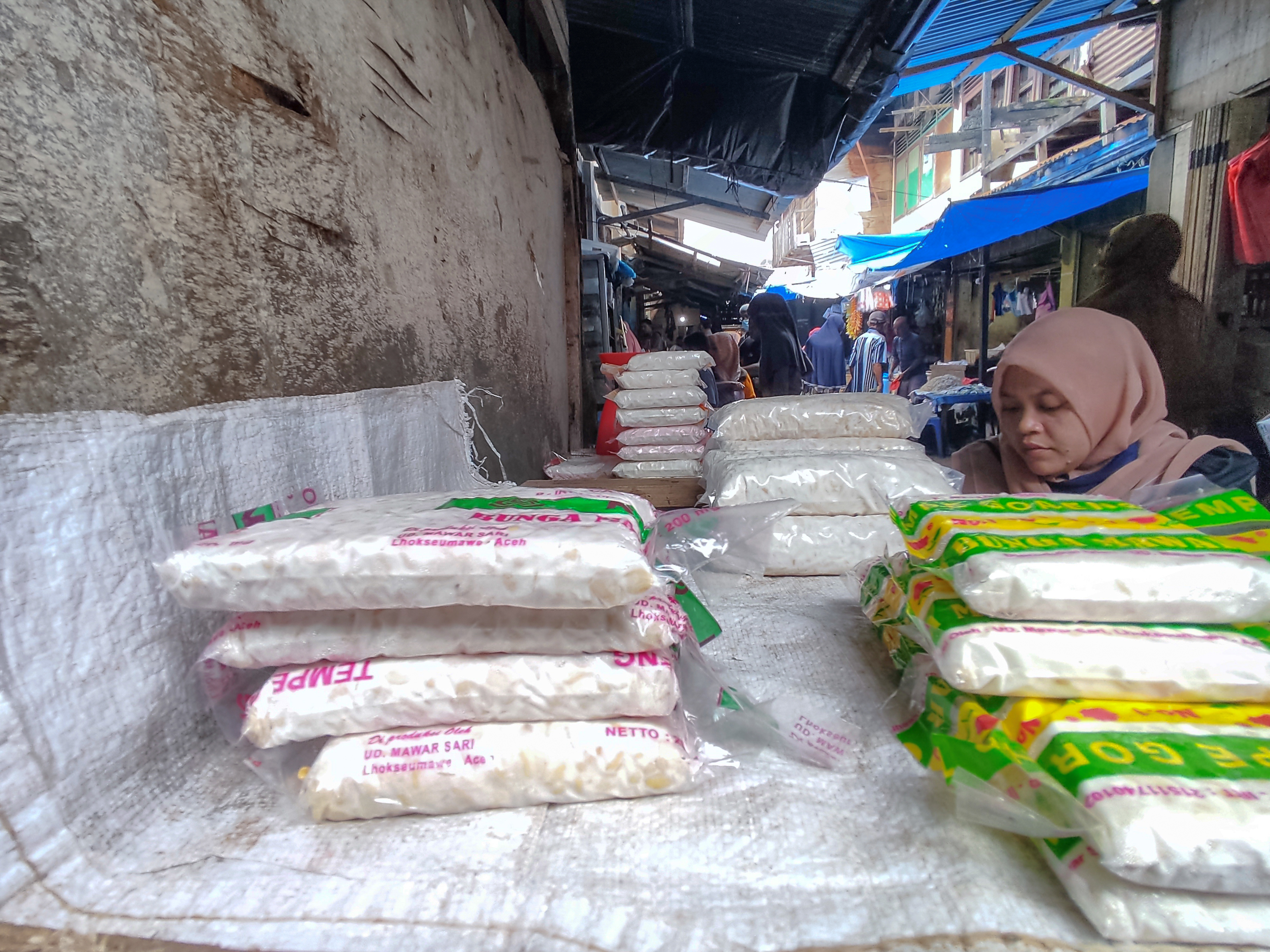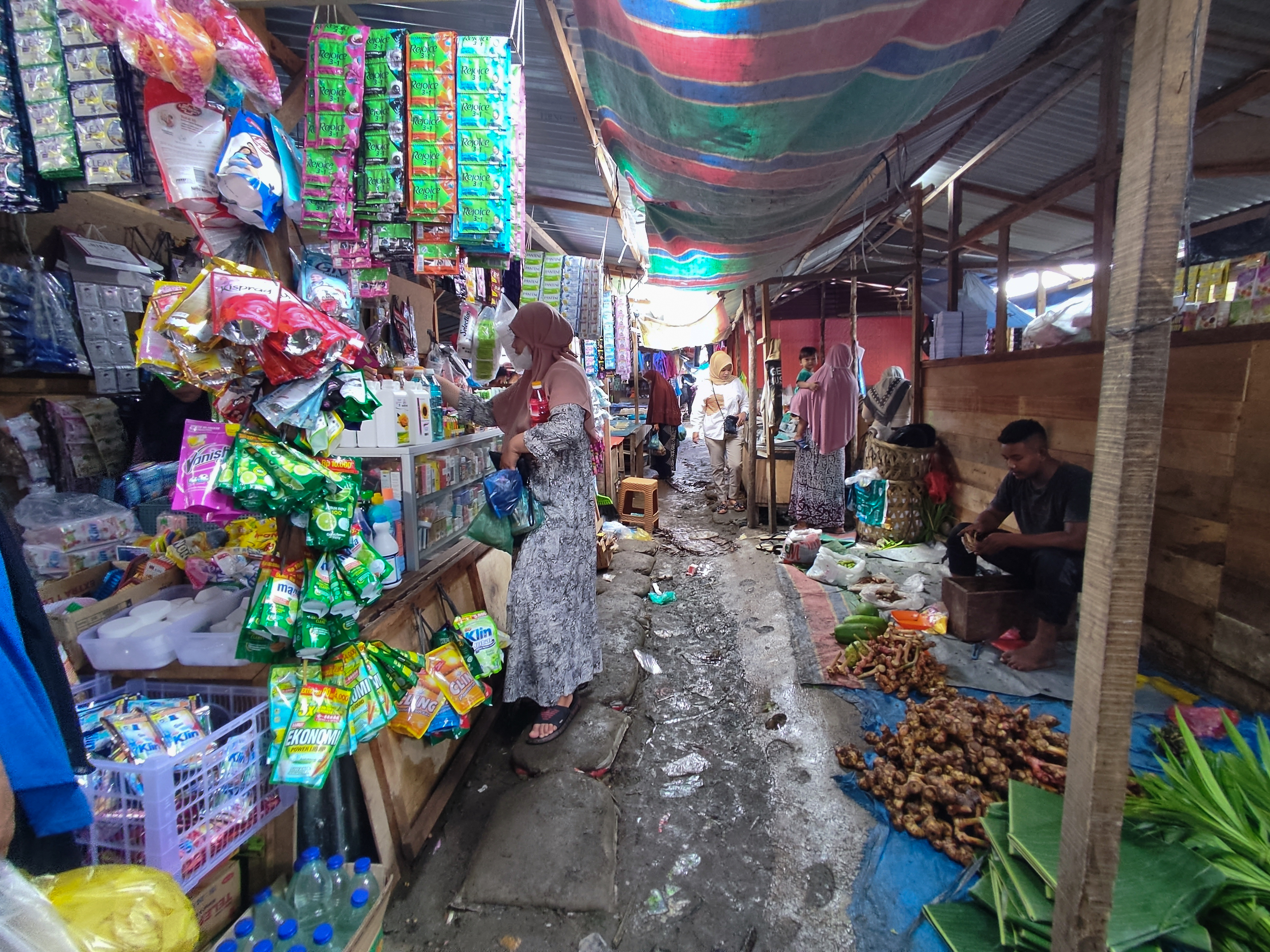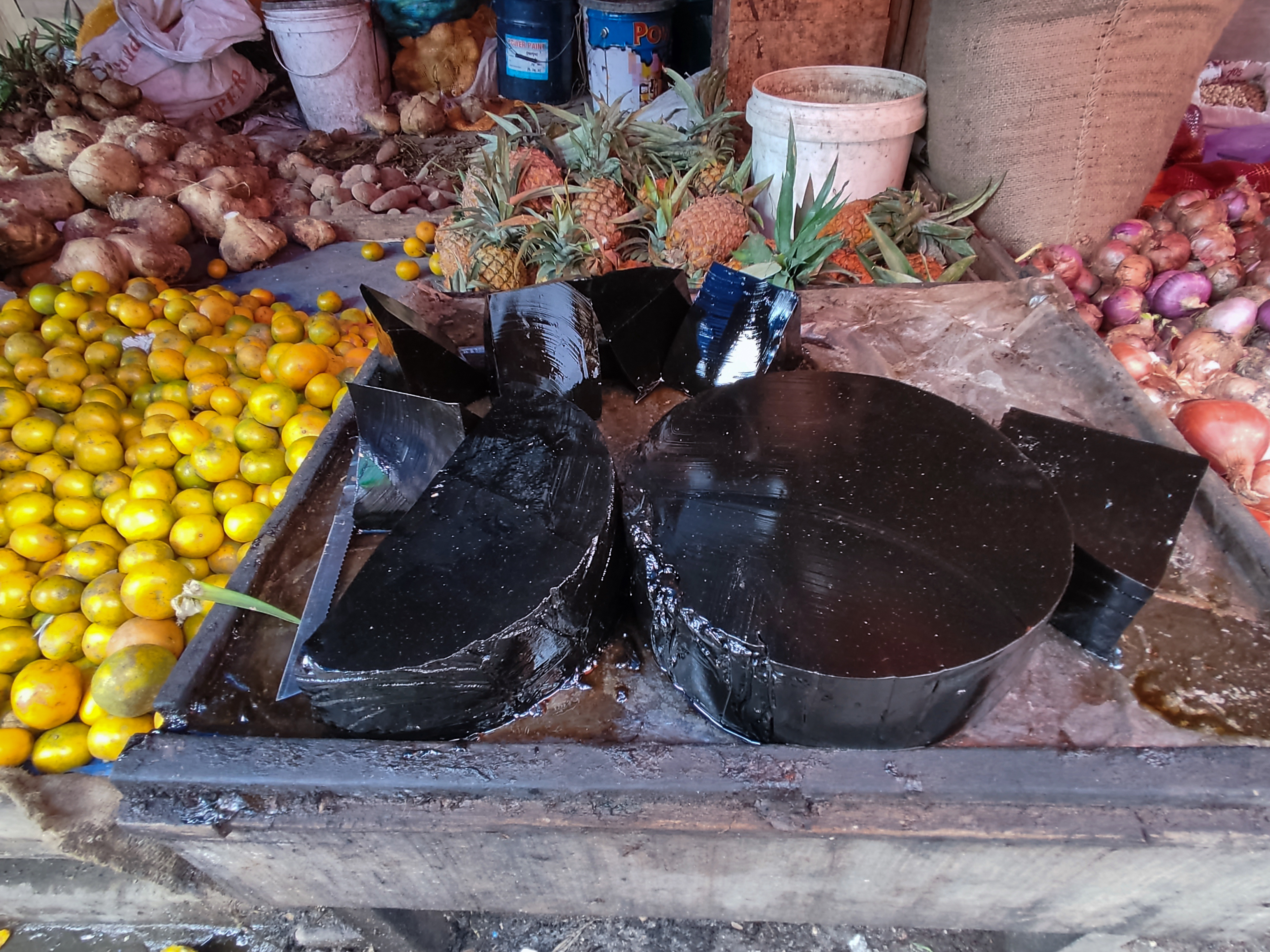 ![1641209242266 (1).jpg](https://images.hive.blog/DQmf4awvAj6KA856TCKWMaKj5QG7wgjaN9t5xiUHA9EWjmF/1641209242266%20(1).jpg
Benggar
Among the hustle and bustle of the market, where people are preoccupied with each other's needs, as if there is no other purpose in this life, once they describe the busyness. There are people who have to rush home because of other needs. Shopping is just like walking home, and can't wait to to buy luggage.
There I was, among the busy markets, called someone who brought a city or a plastic shell. It turned out that he was a very familiar beggar in the middle of this small town community. He also complained about the fate among the visitors. He greeted us and as usual asked for humanitarian assistance, he said.
After speaking for a few minutes, I asked him to continue his work. Yes, maybe it's more like a job than being a beggar. We also split up in the middle of the market. Goodbye to each other's busyness.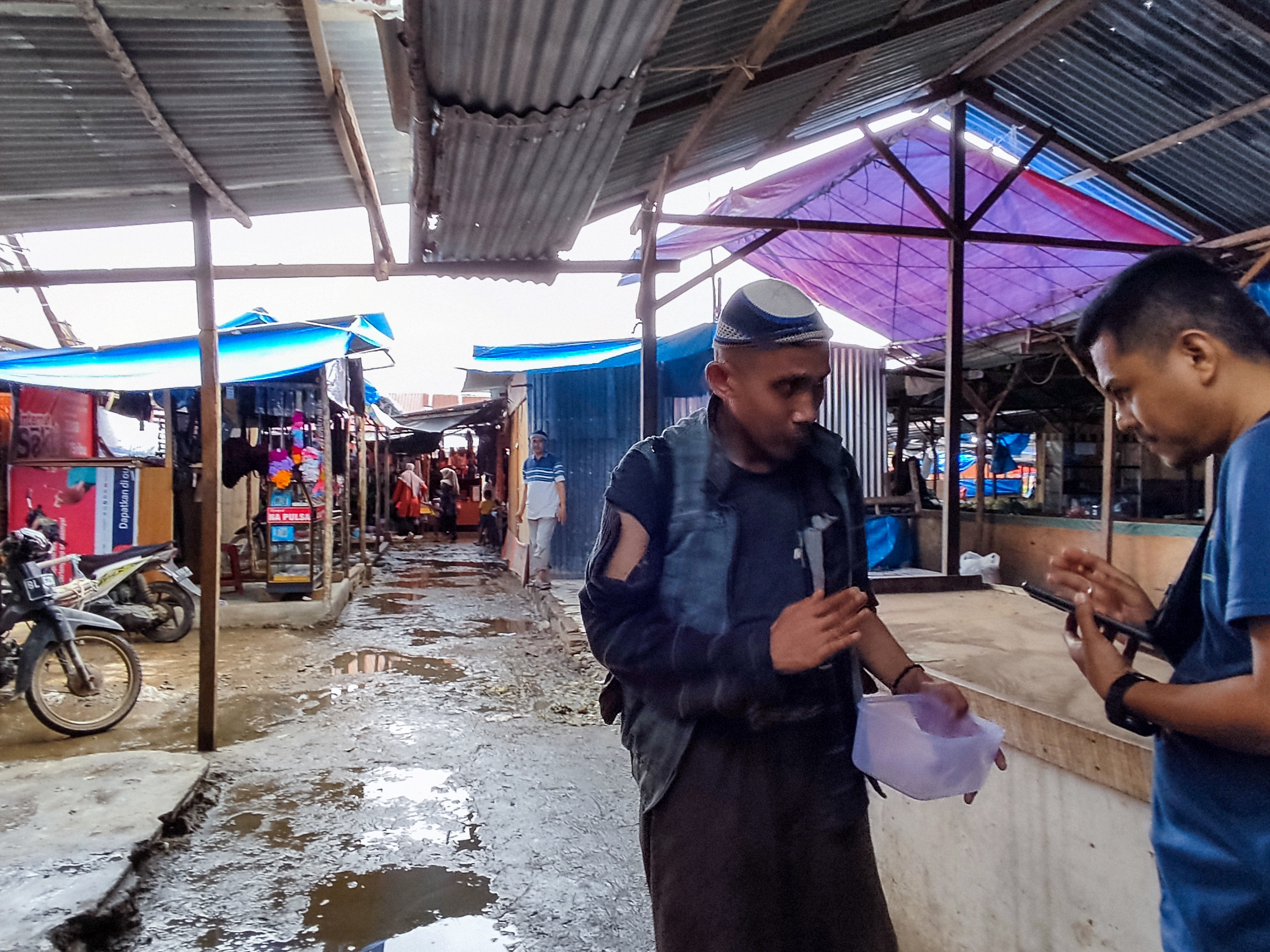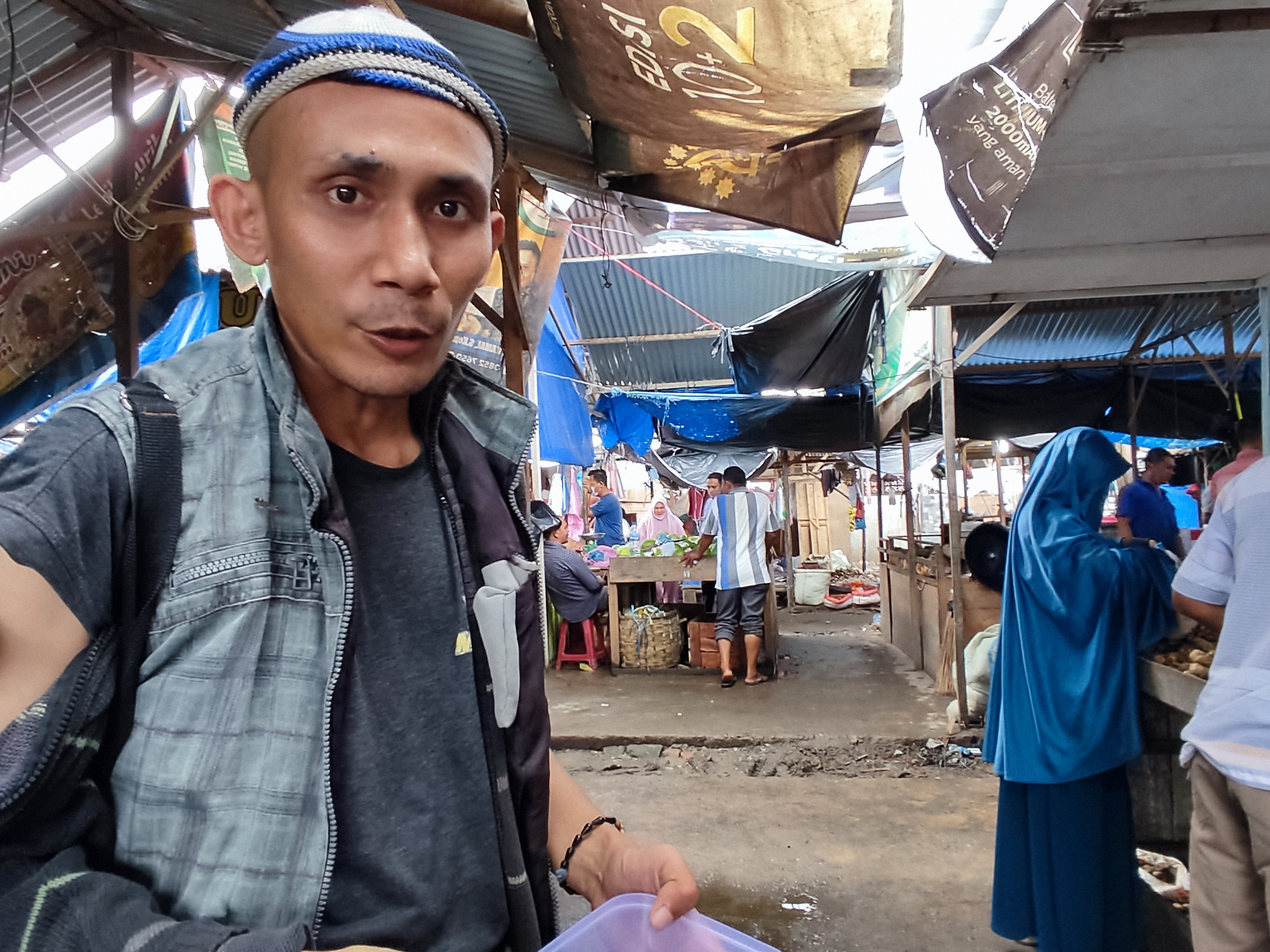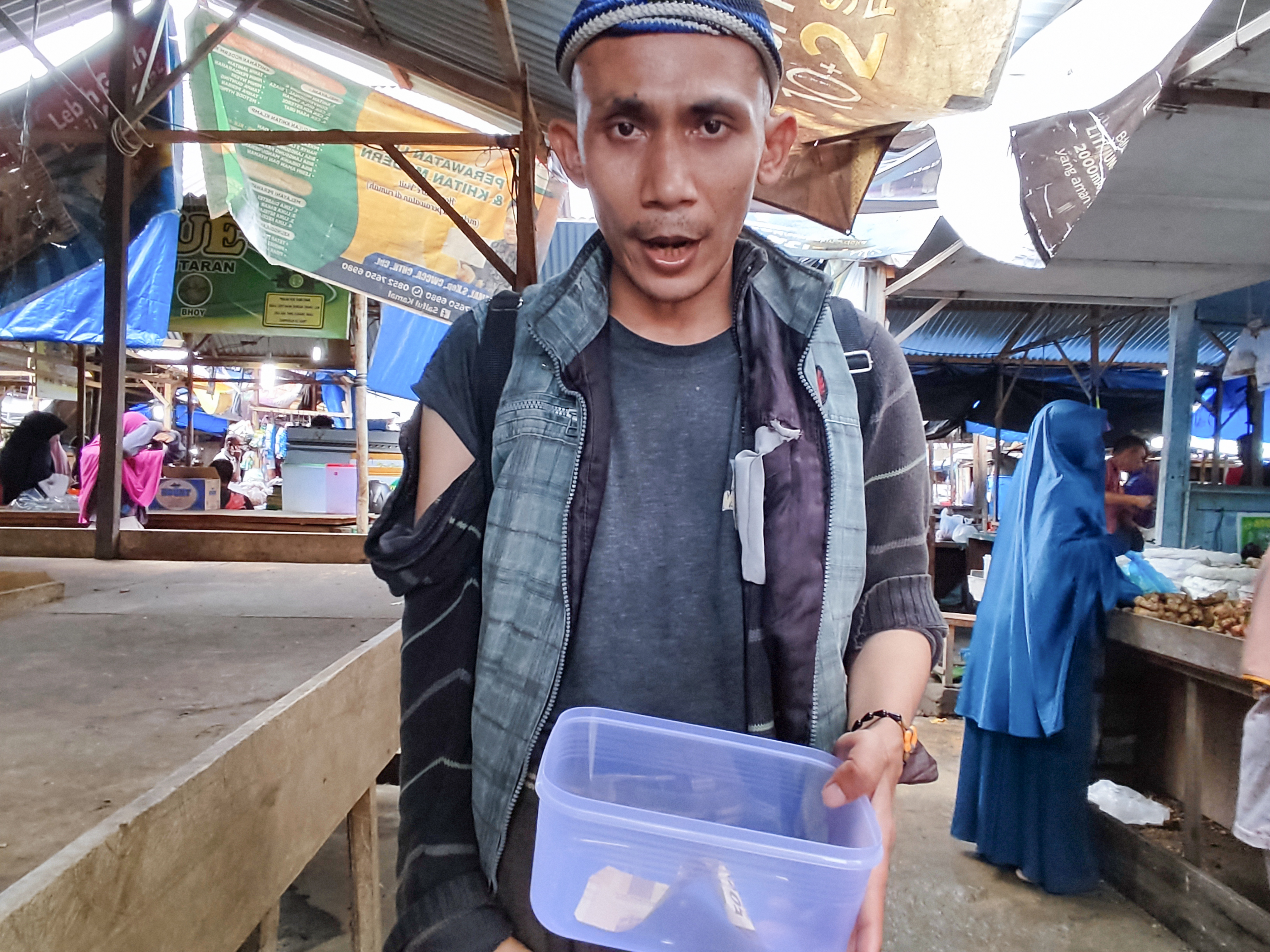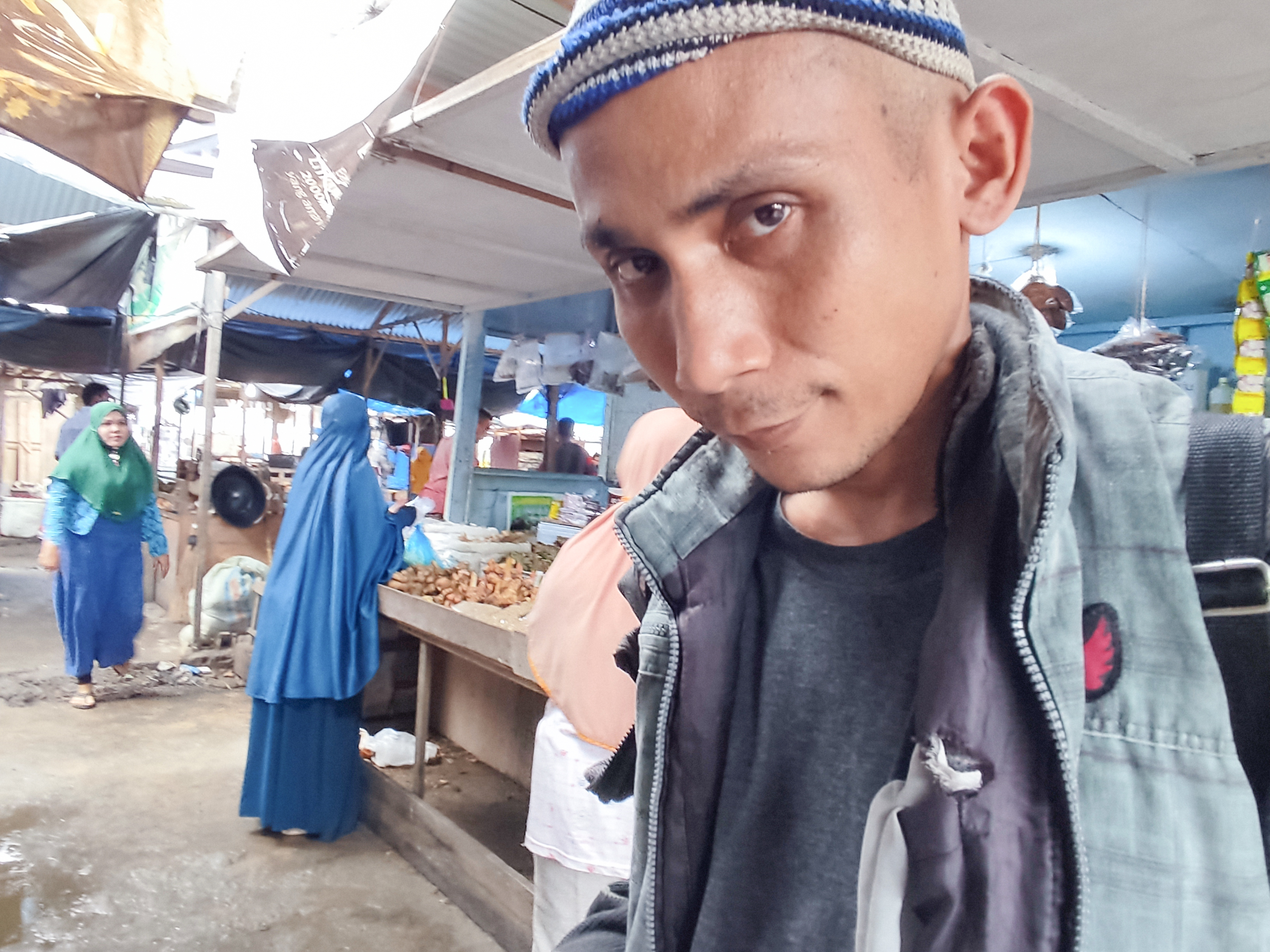 Muddy streets and views of the chicken market
As I walked continued to enter the market street, sometimes I had to avoid some flooded, muddy and dirty passageways. I think it's been very difficult to get through the streets, but it's amazing, the mothers shop there and are less open with the conditions, dirty, seedy, crammed. But that's the surrender of the people.
Then I stopped at a completely rundown, wet and dirty market. It's a chicken market. There were some chickens locked up and silent there. At first I wanted to visit the vegetable market, but I went in and saw more, and I was very happy to enjoy life that day. And again I want to ask, Have you ever been here?
It also turns out that this market is also being improved. I found a line of empty buildings. The buildings are still under construction. I think it takes time to get every job done. There is no job that does not go through a long process.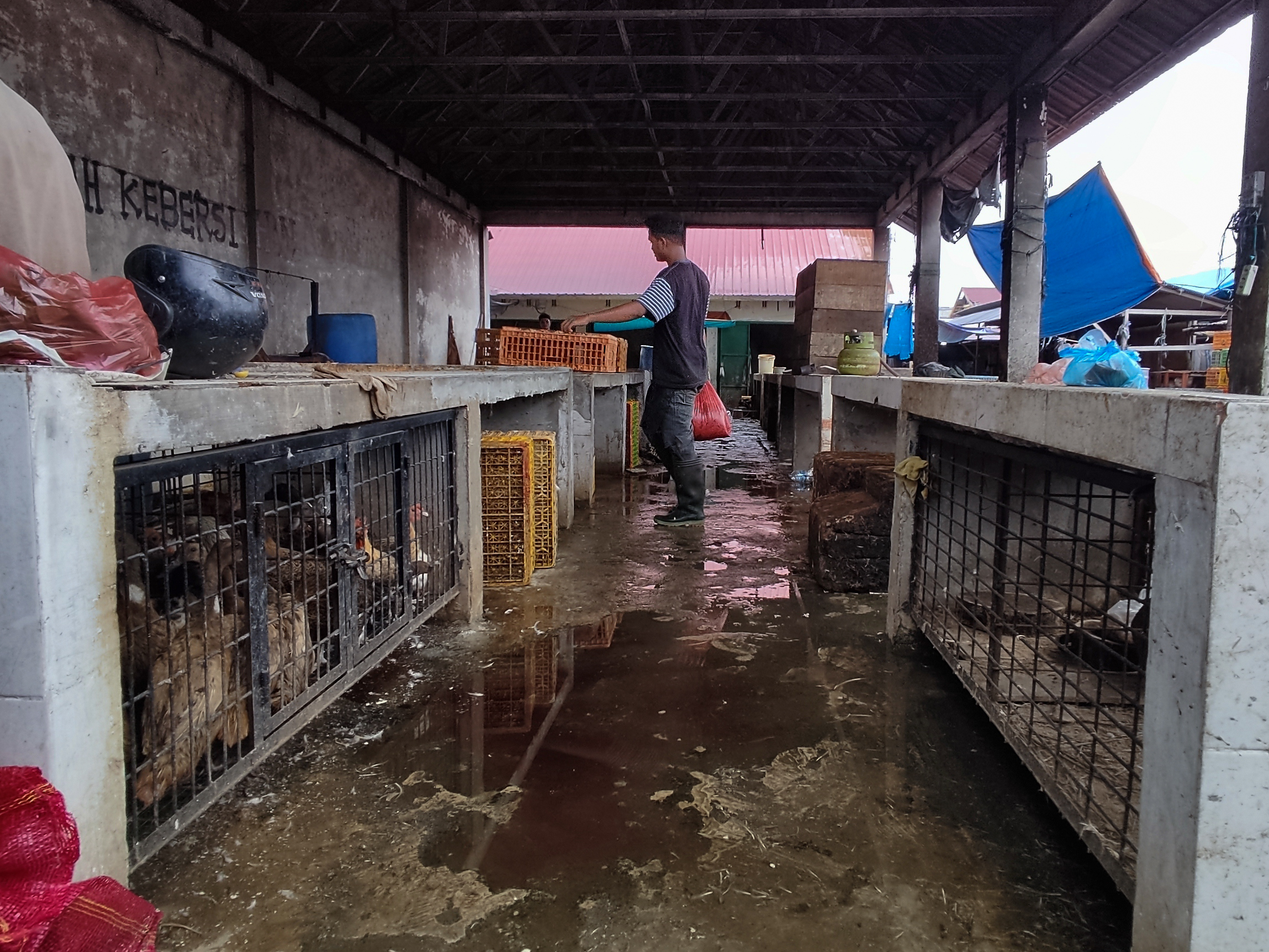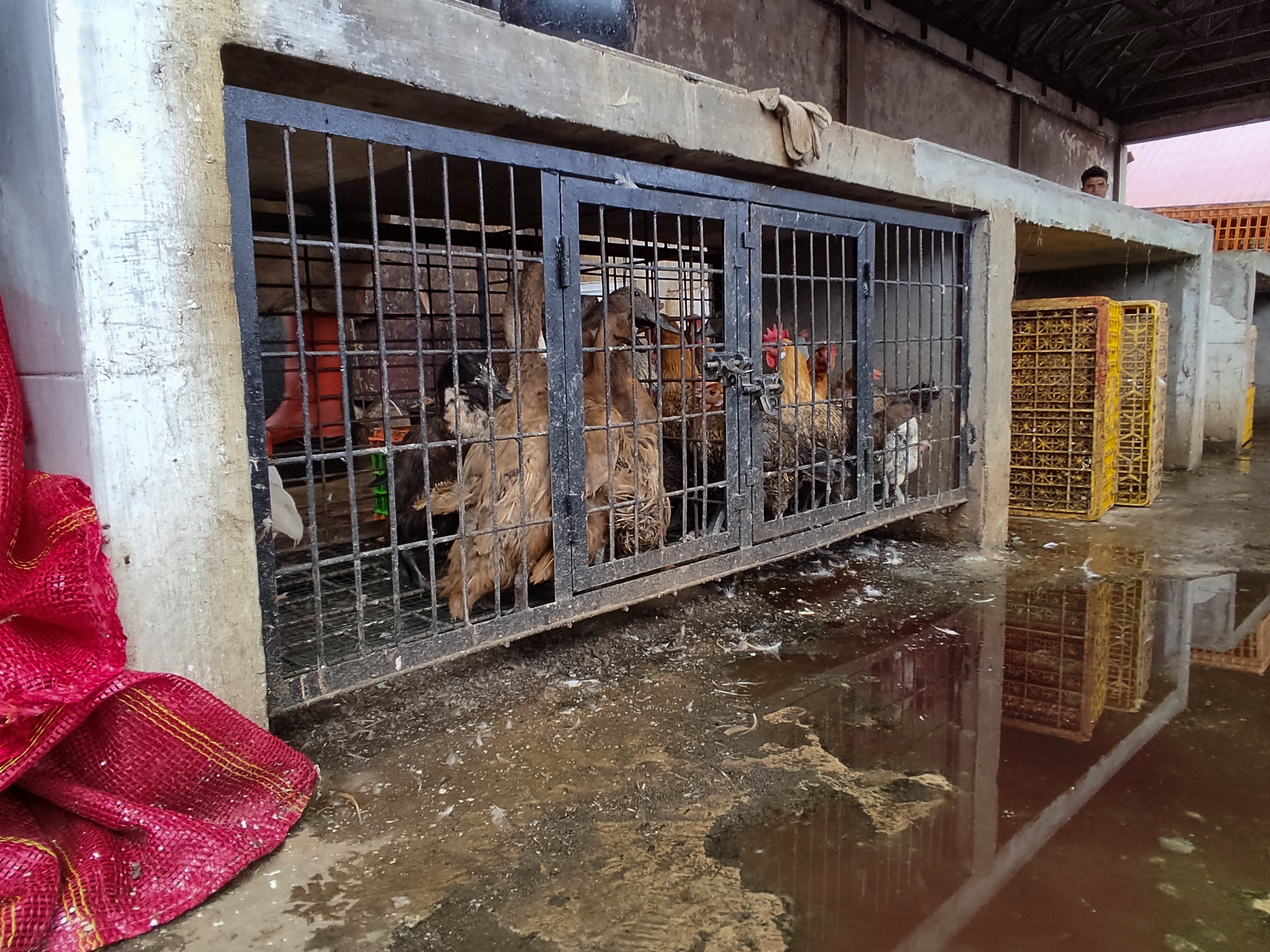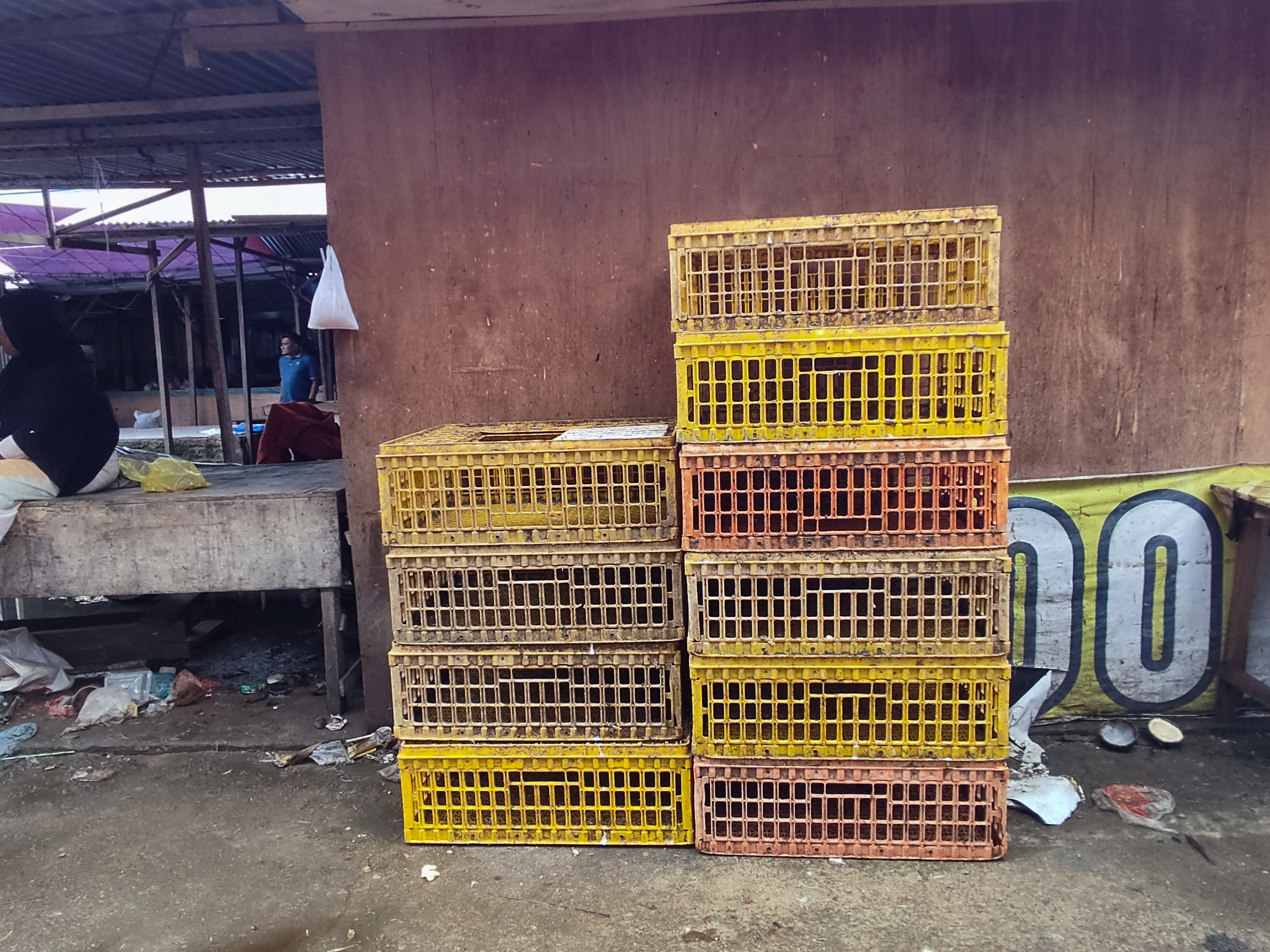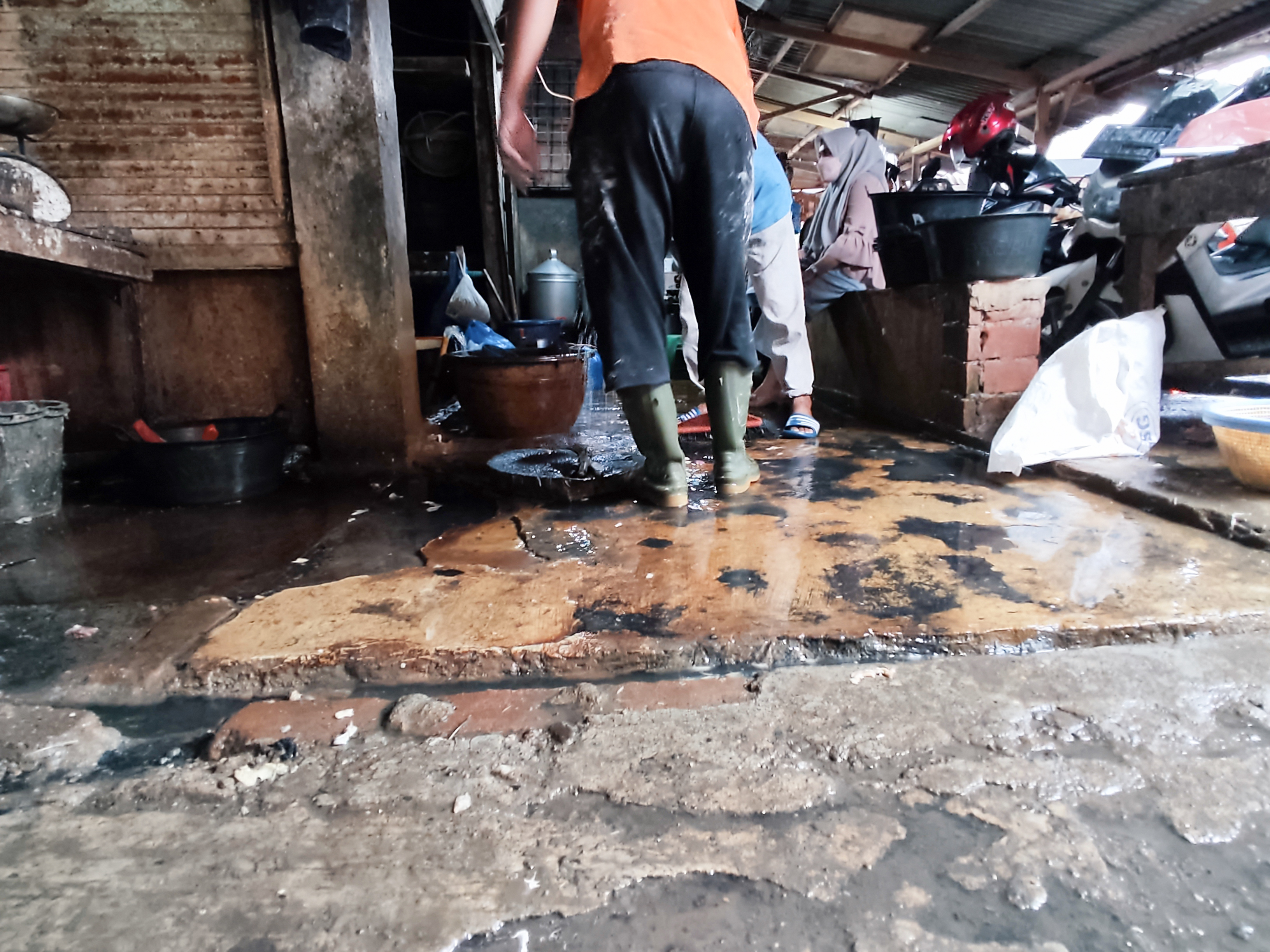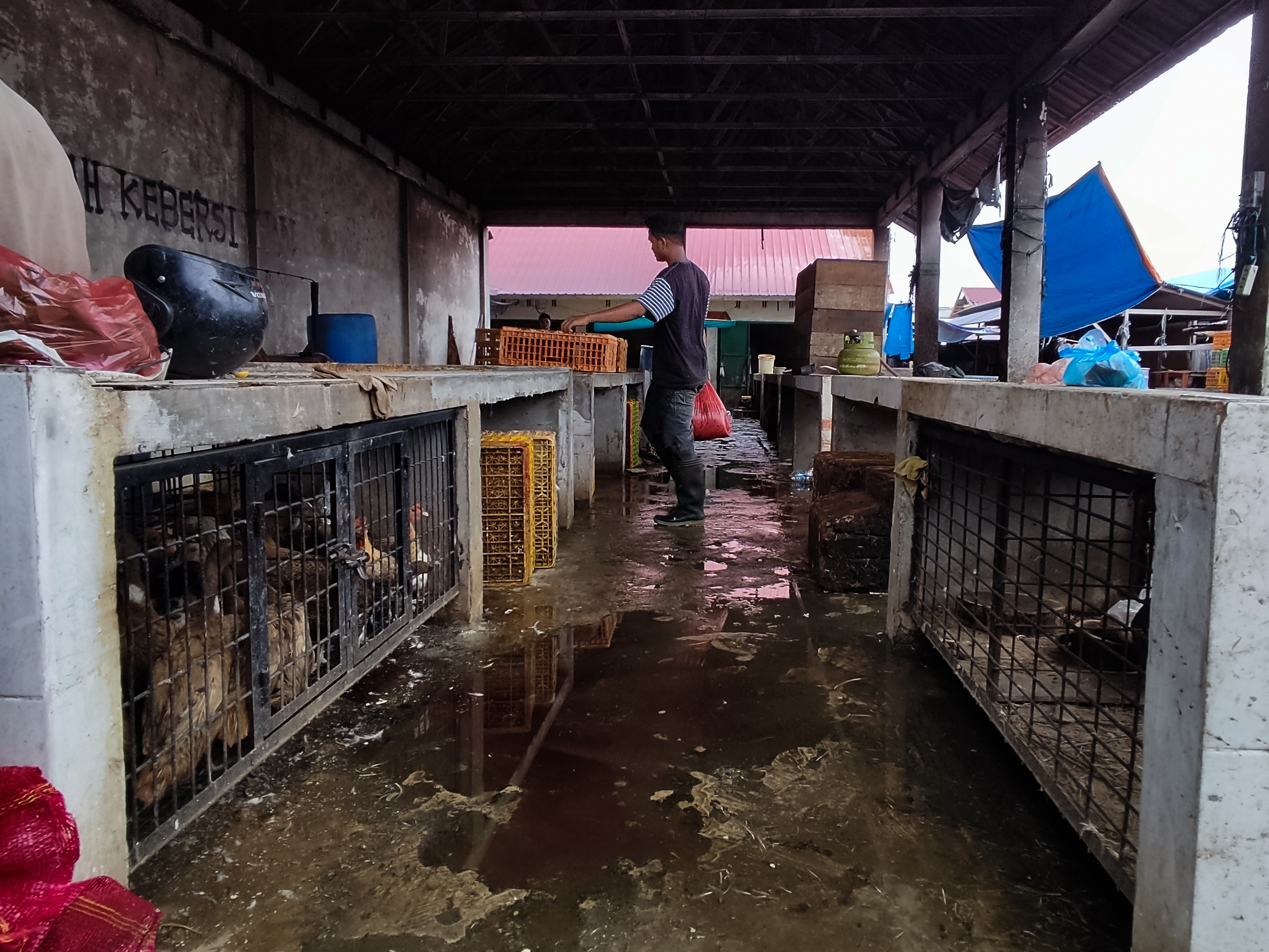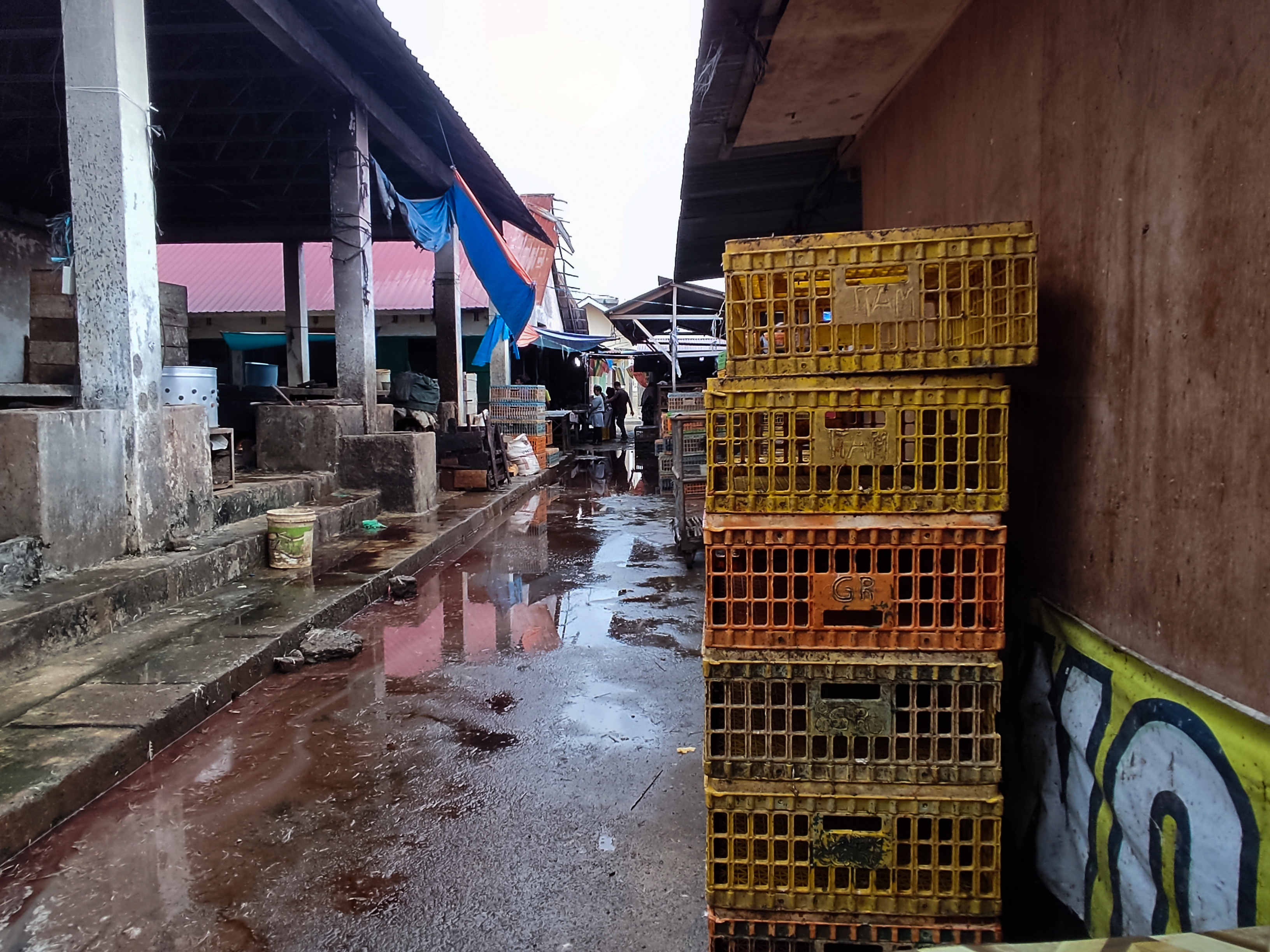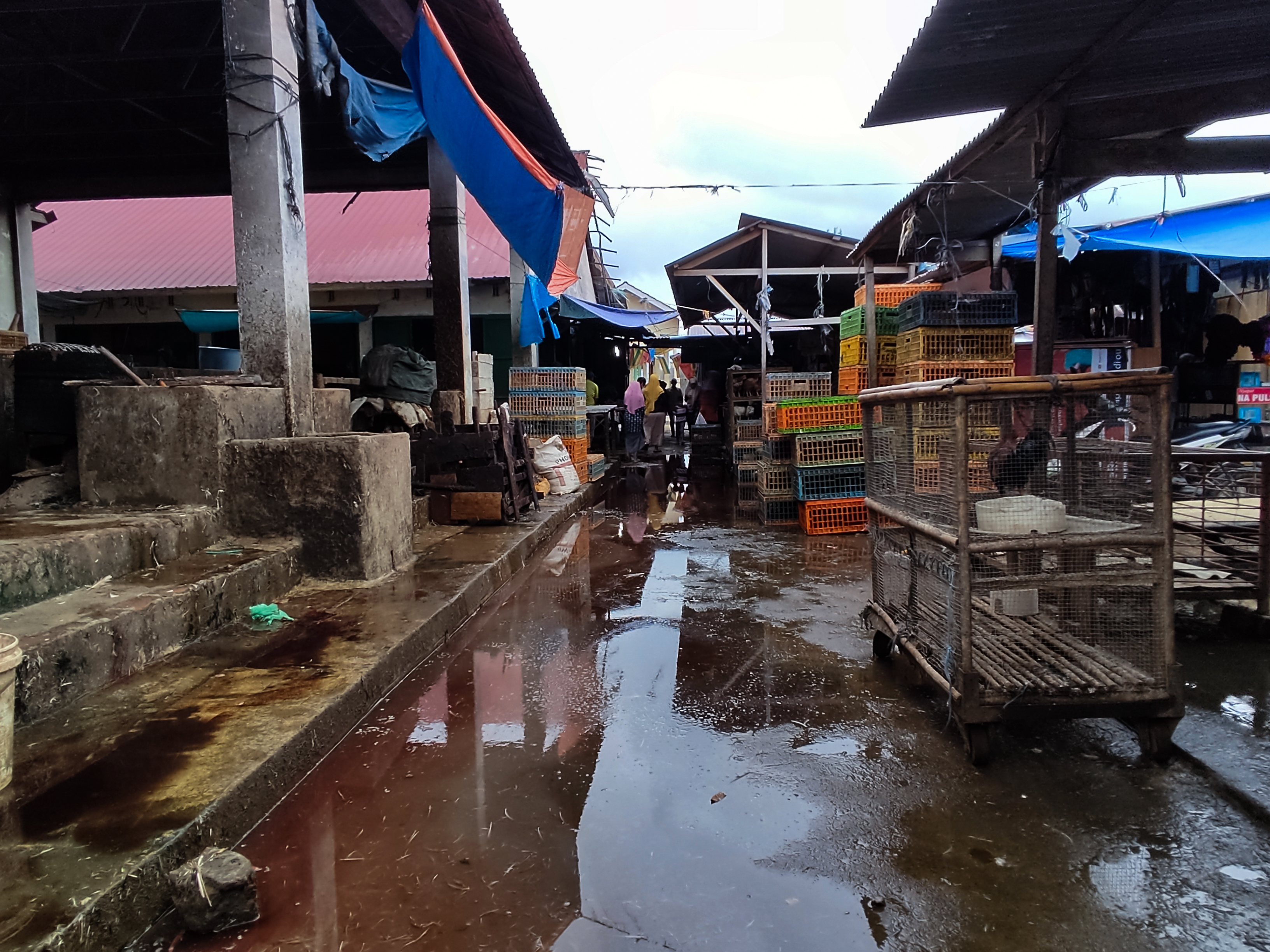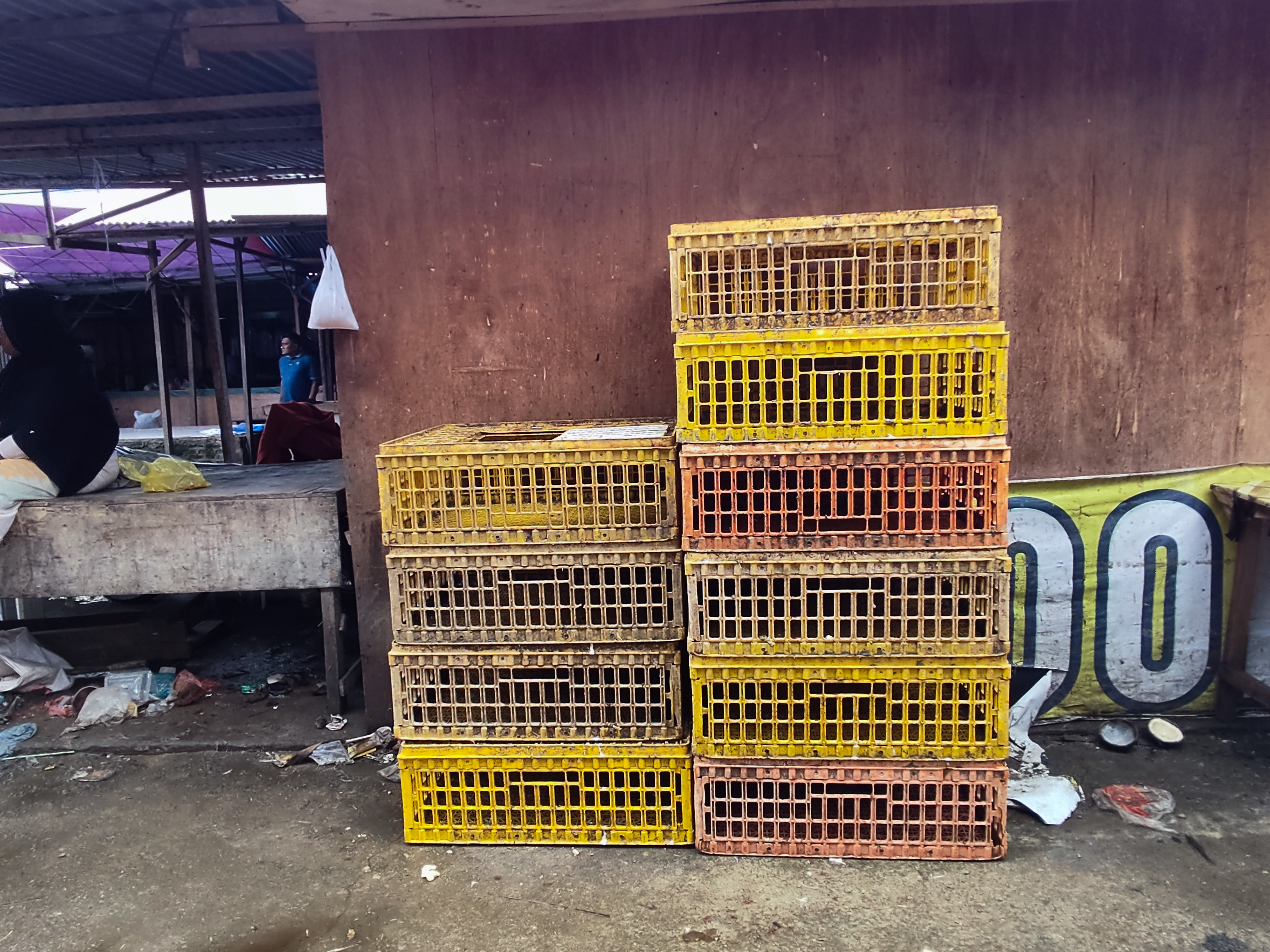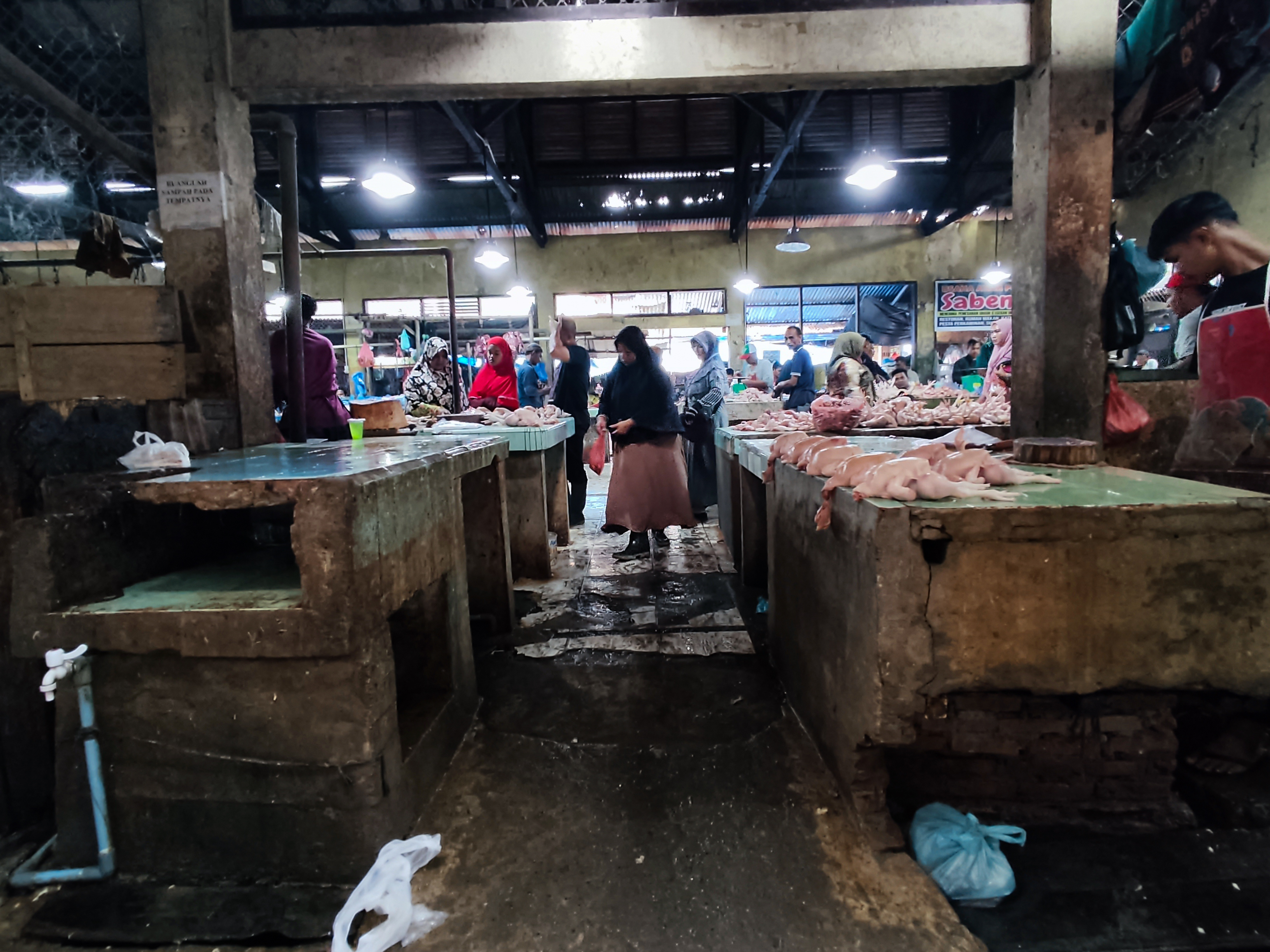 Fish market
Leave the seedy chicken market. I stepped towards the fish market which was also busy, this market was somewhat different, with the once chicken market almost in common. Rows of lights hovering overhead.
Look at the lights lined up above your head. In the room it was a little different from the others. The tables are regular, and remain in a state of suffocation, as they are going through the rainy season.
On the other hand, this busyness continues. The days are constantly hunted busy and we as humans keep going and enjoying the rest.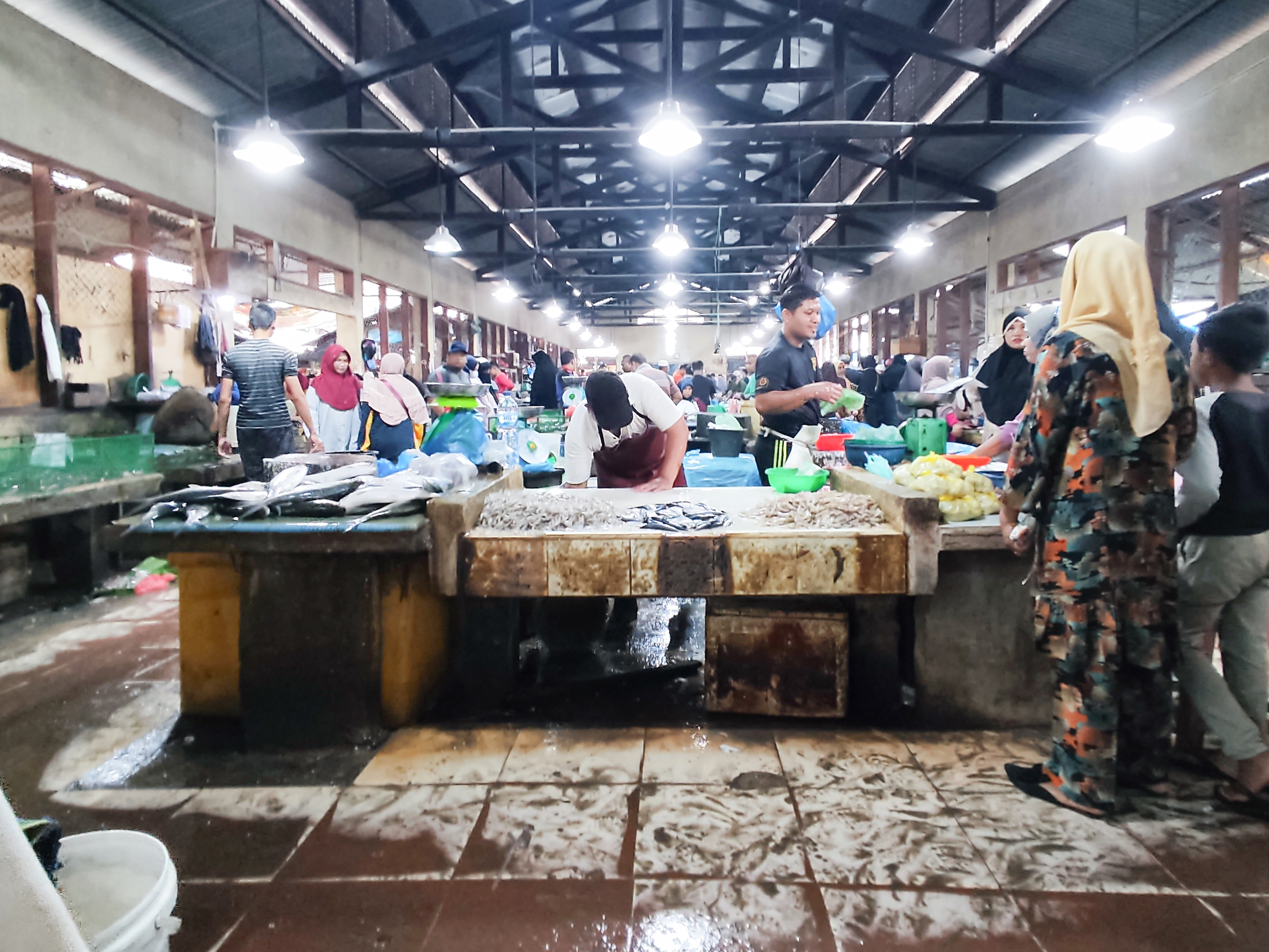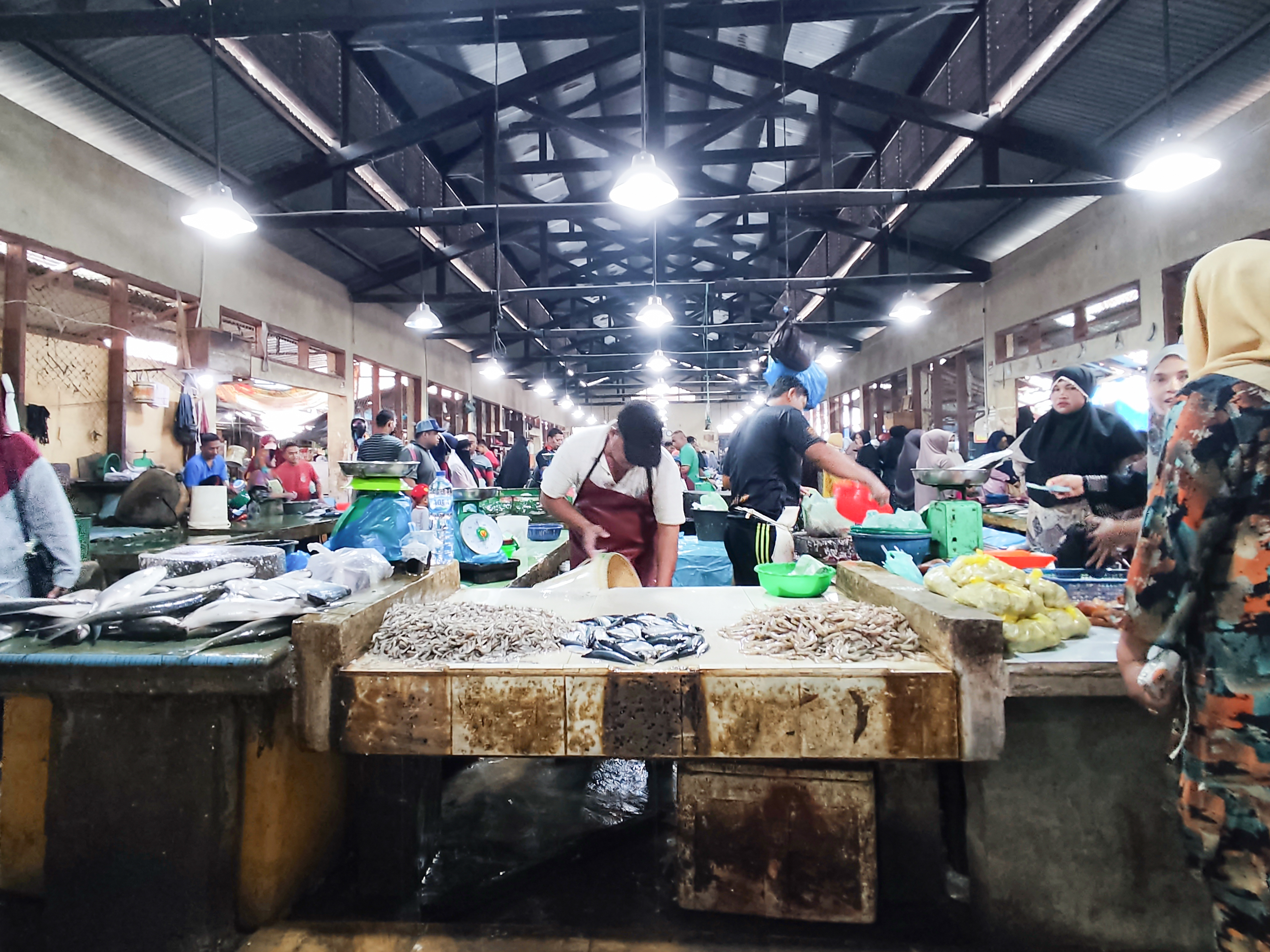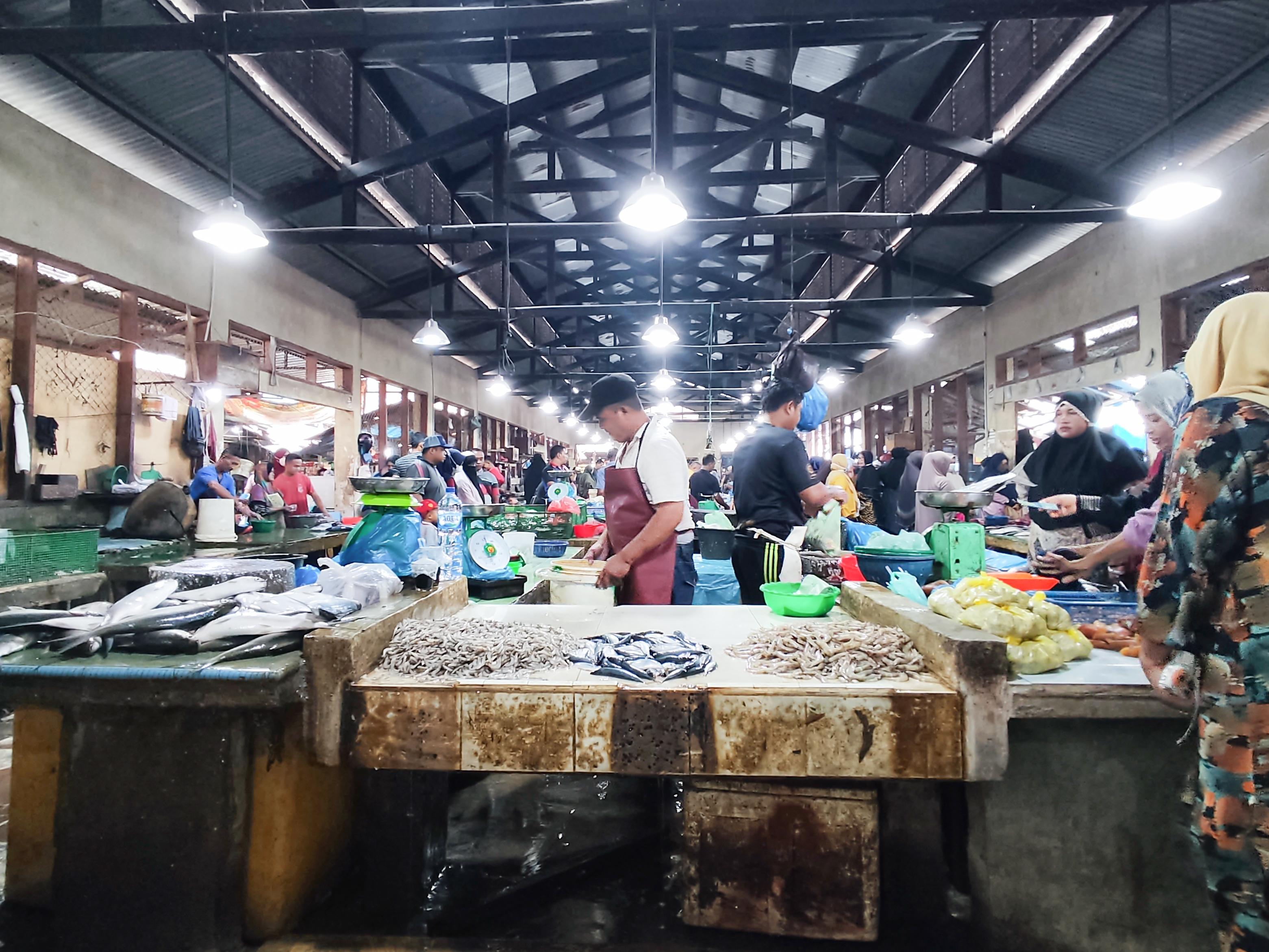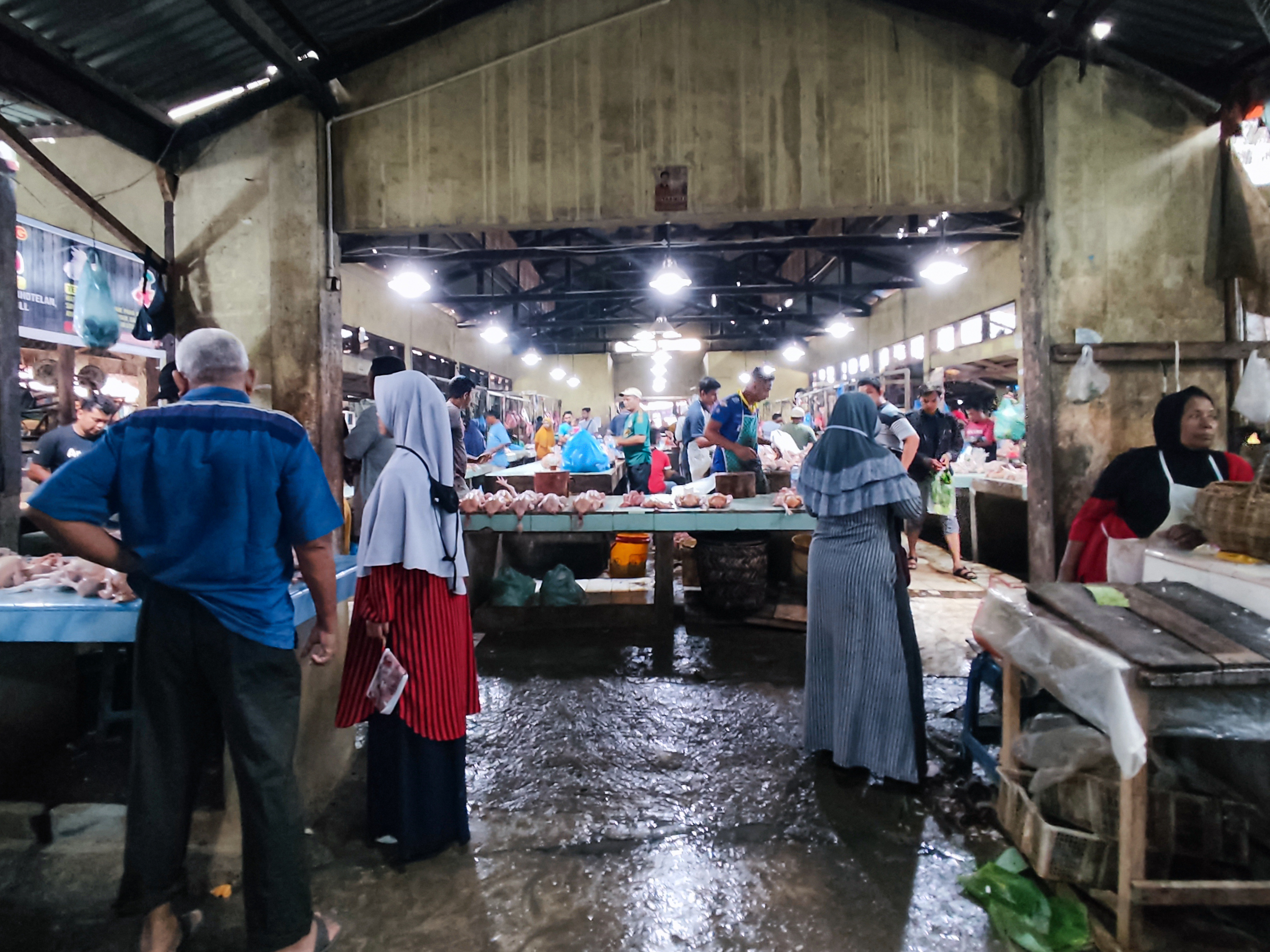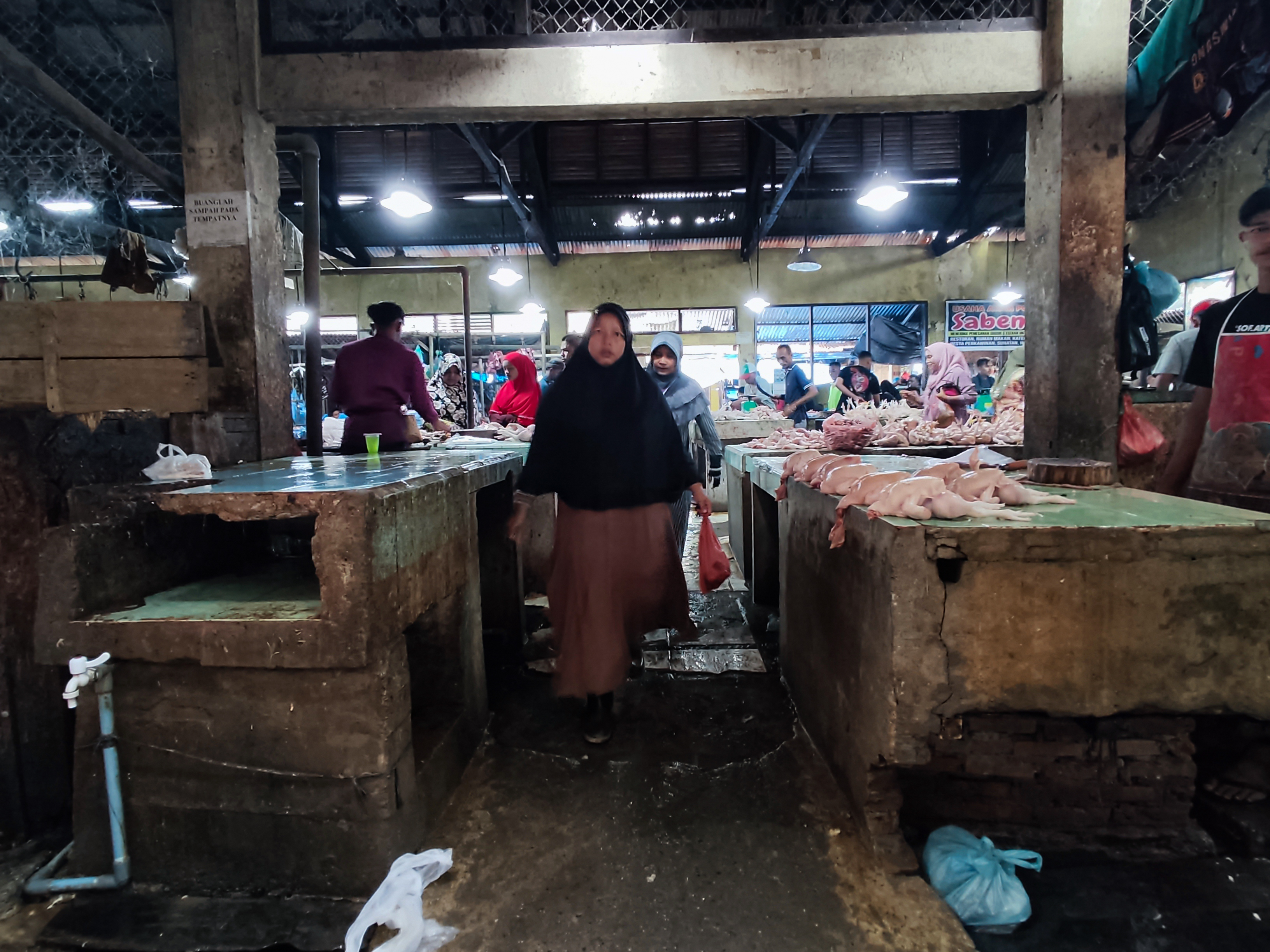 Thank you to everyone who has read and supported this post. Thank you for a wonderful trip this morning.
| Camera Maker | Xiaomi |
| --- | --- |
| Camera Model | Poco X3 pro |
| Processesd | Mobile Lightroom |
| Location | Indonesia-Aceh |