Read this post on TravelFeed.io for the best experience
---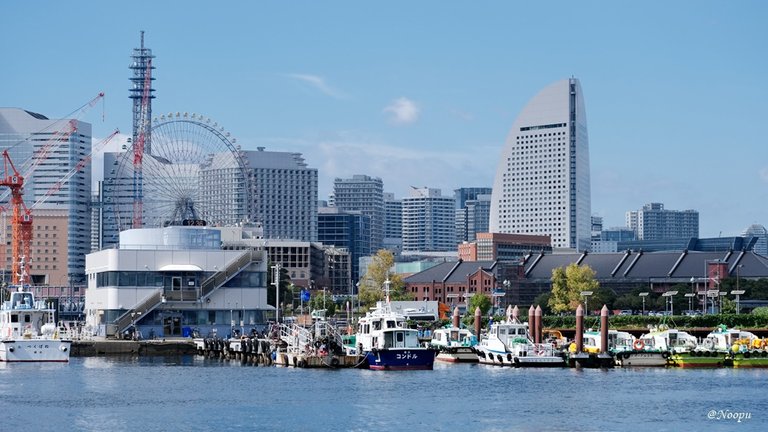 ---
Hello everyone,
After lockdown measures were lifted in Tokyo and the other prefectures, many people are starting to go out and travel, and restaurants have also changed their hours. This time, I went to Tokyo to visit some friends I haven't seen for a long time. I didn't have much time though. On the last day, my flight was quite late. So, I decided to stop by someplace near Tokyo. Suddenly, Yokohama popped into my head. I decided to go there.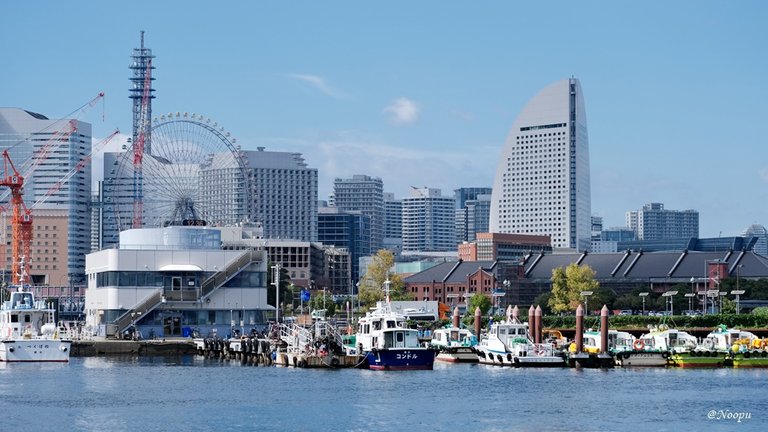 Yokohama Area
Yokohama is located in Kanagawa prefecture in Japan and is an important trading port. From Tokyo Station, it's about 30 minutes by rapid train. The Yokohama area includes a large Chinatown with hundreds of shops, restaurants, parks, and shopping malls.
There are many interesting places for sightseeing but I only had about 4-5 hours. Let's go travel!
Yokohama China Town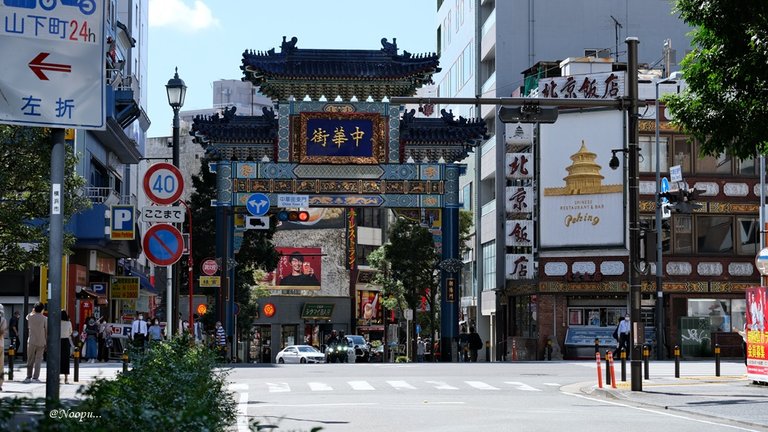 Yokohama China Town is the biggest china town in Japan, with more than a hundred shops and restaurants. When I walked along the street, I quickly noticed that most shops were selling the same things. The famous foods were Shoronpo and tapioca milk tea, but I didn't know which shop was the best lol.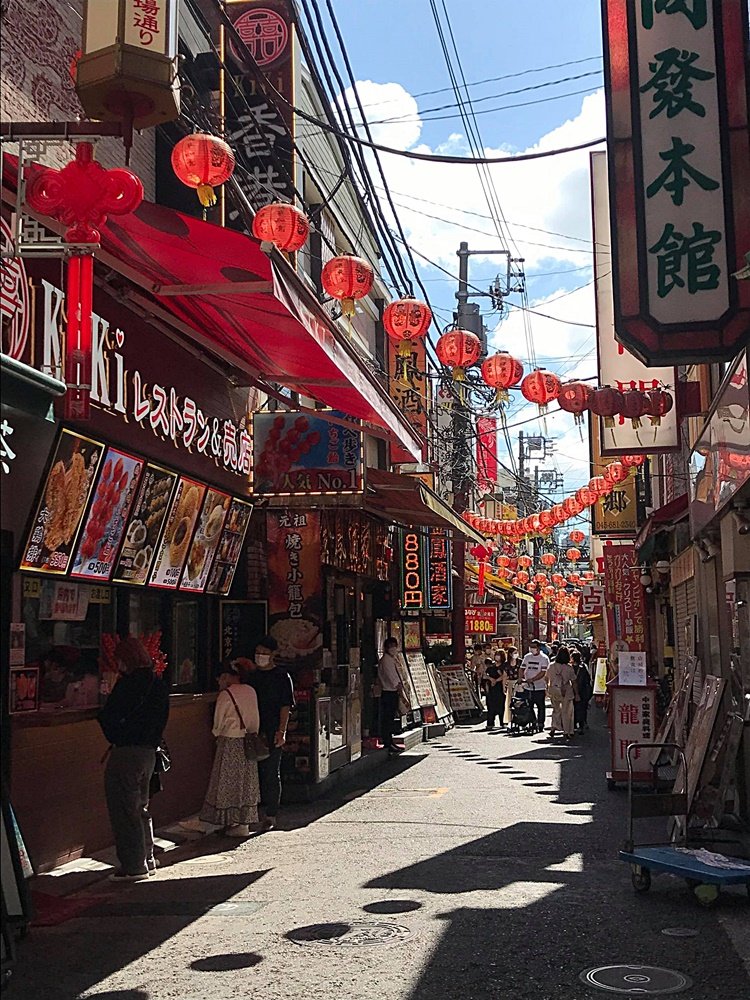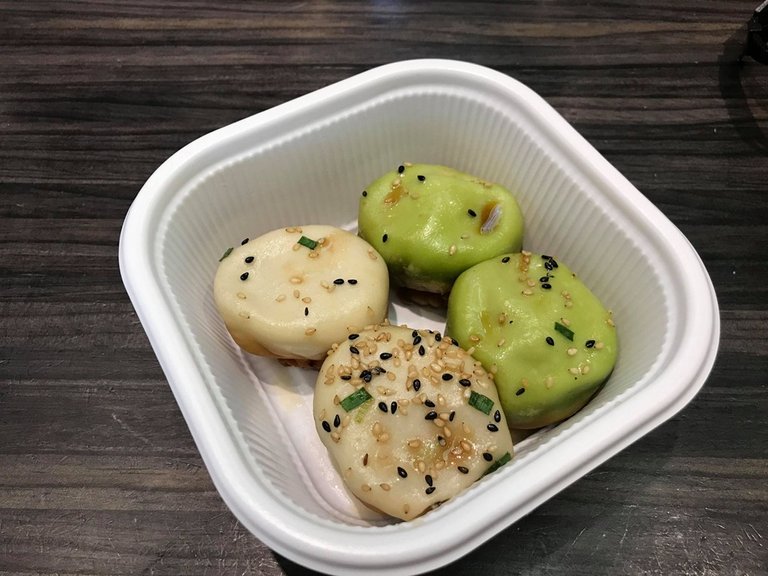 Yaki Shoronpo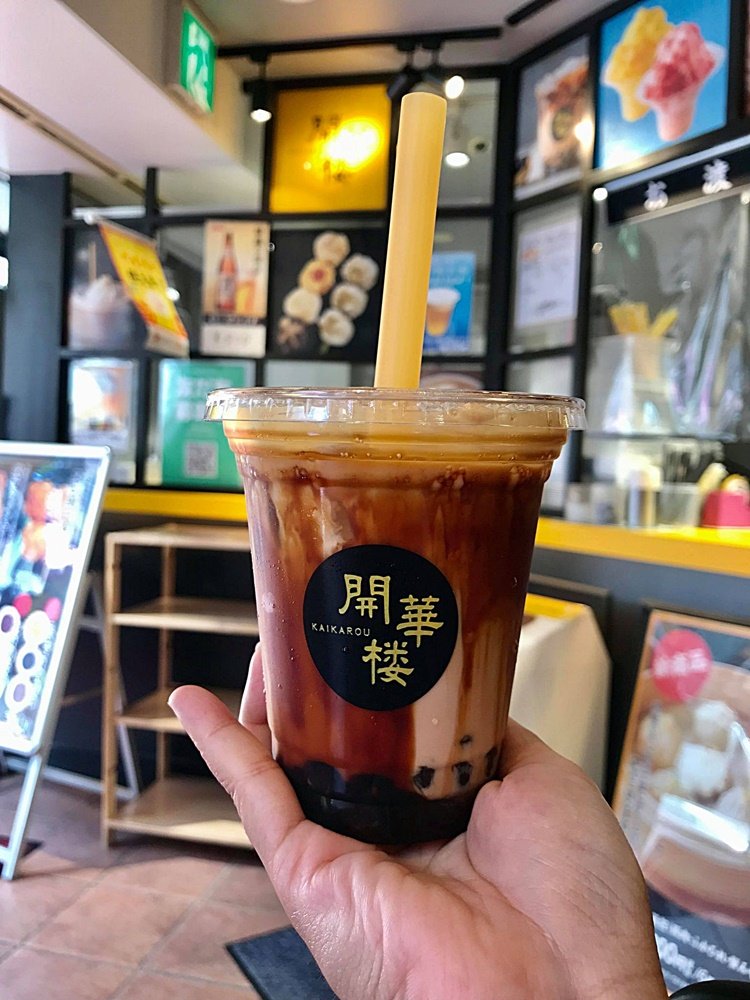 Tapioca Milk Tea
I just tried some fried Yaki Shoronpo or pan-fried soup dumplings. They were kind of more special than the other shops because there were 2 kinds (white and green). I can honestly say there was no difference for me, both tasted the same lol.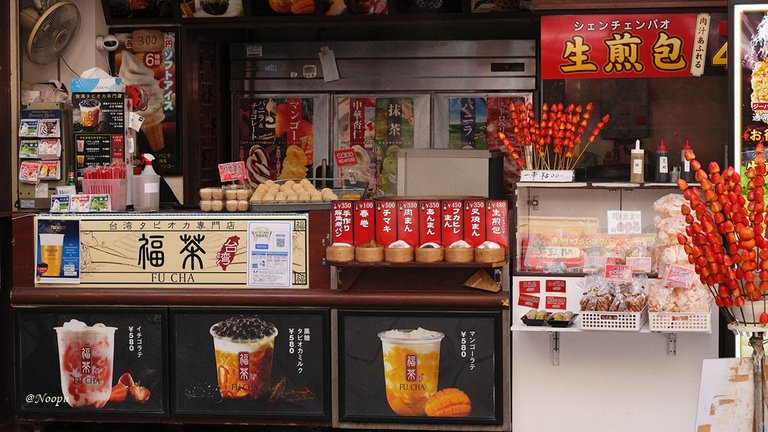 There were many kinds of foods, desserts, and snacks that I should come back to try.
Anyway, about 30-50% of the shops were closed. I wasn't sure if they were just temporarily closed or permanently. The atmosphere of the town felt quiet without tourists. I hope a more busy atmosphere will be back soon.
Yamashita Park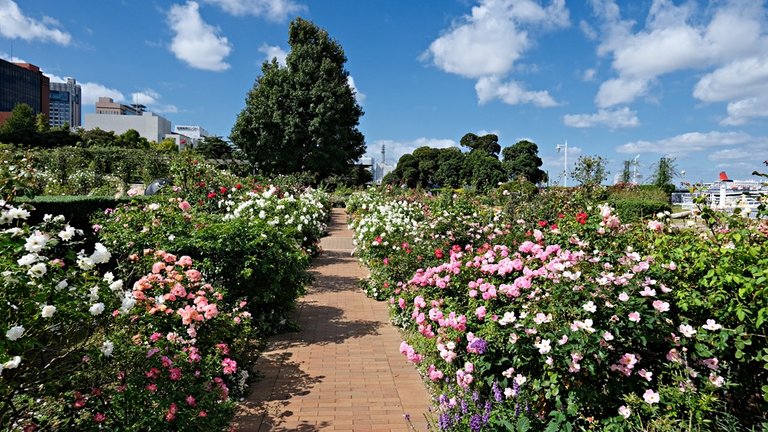 Yamashita Park is a public park with serious kinds of flowers and trees. In front of the park is a panoramic view of Yokohama Port. It's a good place to relax or have a picnic.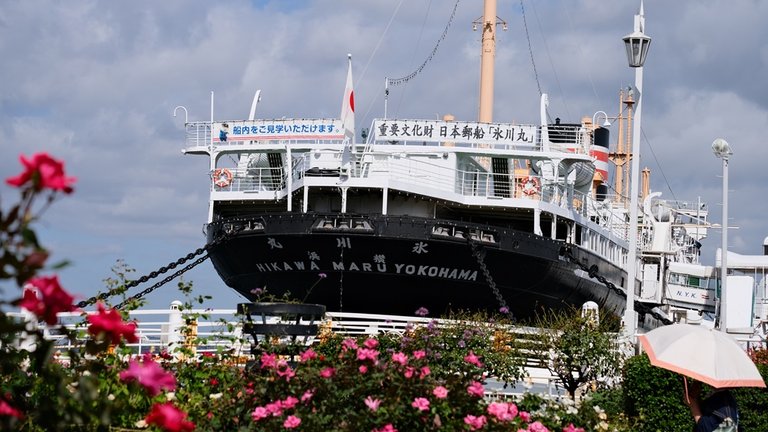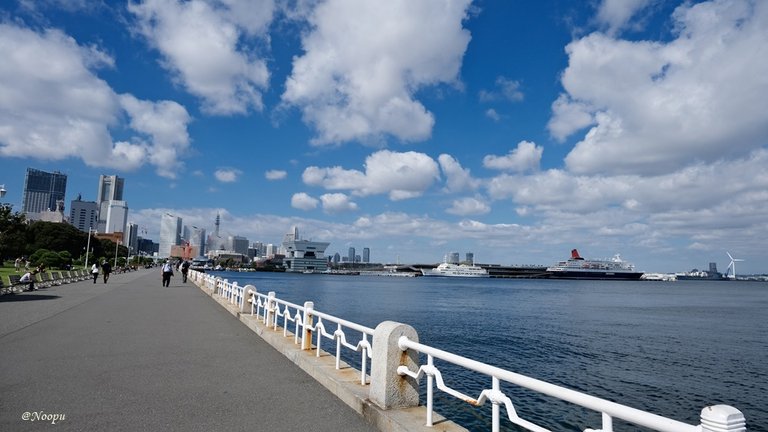 Gundum Factory Museum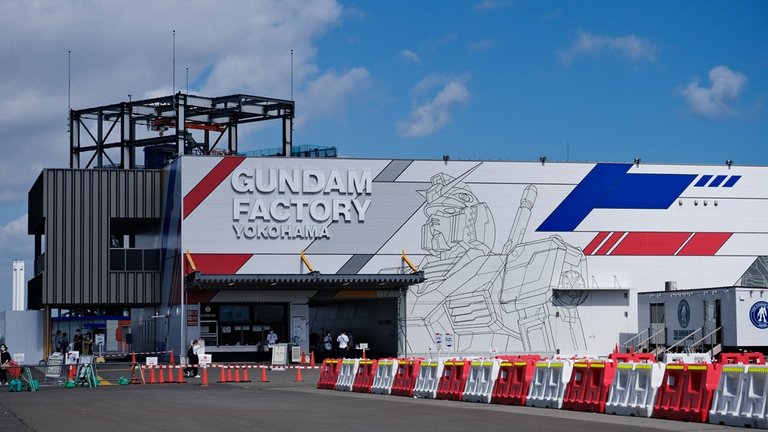 Gundum is a famous Japanese anime in Japan and abroad. The main reason that I visited here is I wanted to see the 18-meter-tall Gundum robot show. I just watched it from outside because I didn't have enough time. If you are a fan of Gundam, I recommend going into the museum, as you will see close up and be able to do some activities. I was impressed by the show even from outside.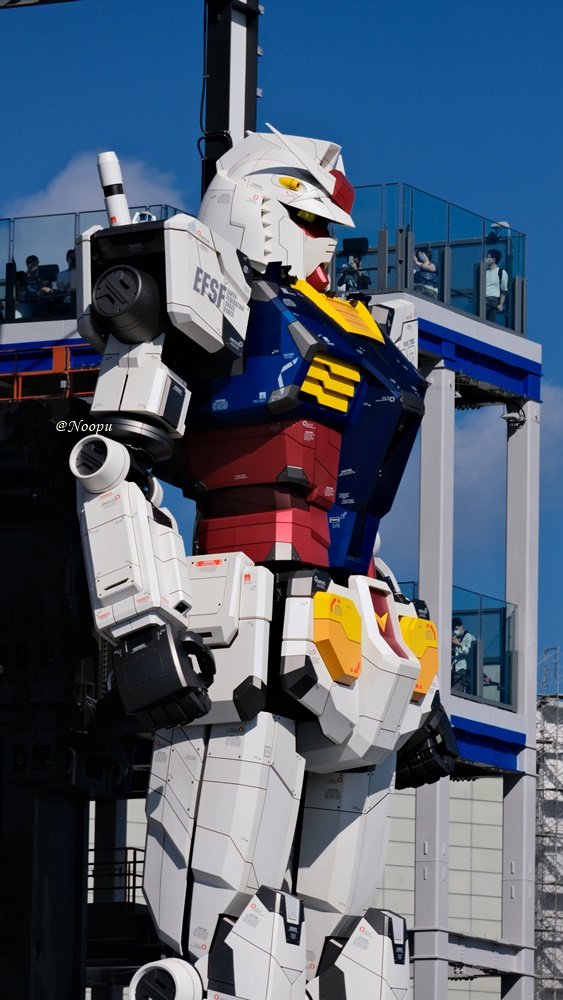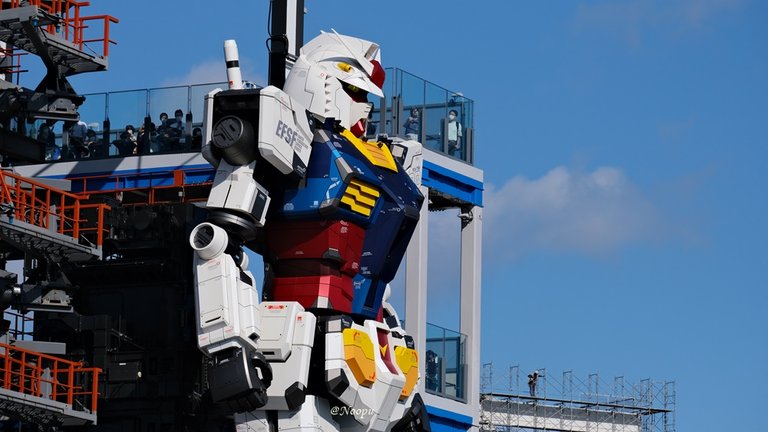 Yokohama Red Brick Warehouse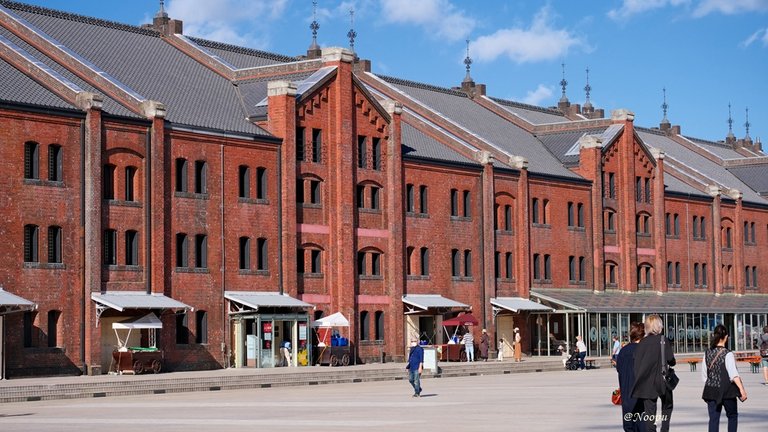 Red Brick Warehouse or Akarenka Soko in Japanese was constructed in 1911. There are two buildings. Building No. 1 was partially destroyed in the Great Kanto Earthquake of 1923. The local government renovated it, and now it is used as a complex that includes a shopping mall, restaurants, banquet hall, and event venues.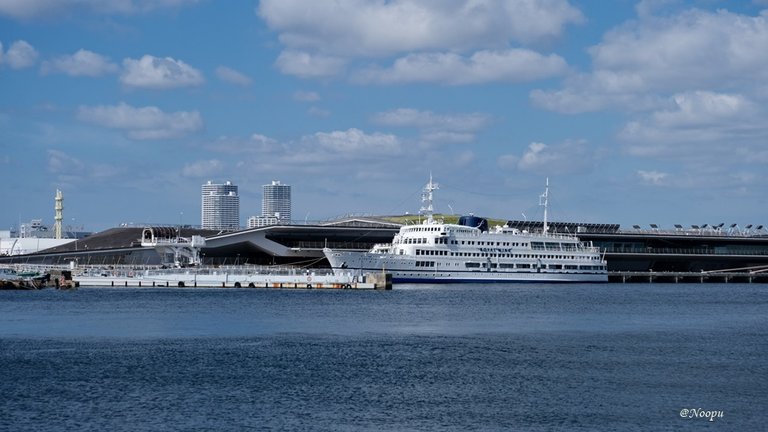 It is time to say goodbye to this post. If you have limited time in Tokyo and want to travel near Tokyo, I highly recommend it.
Thank you for stopping by my post. If you enjoyed reading my post, please upvote & follow me for more posts and photos about life in Japan
---
View this post on TravelFeed for the best experience.