Read this post on TravelFeed.io for the best experience
---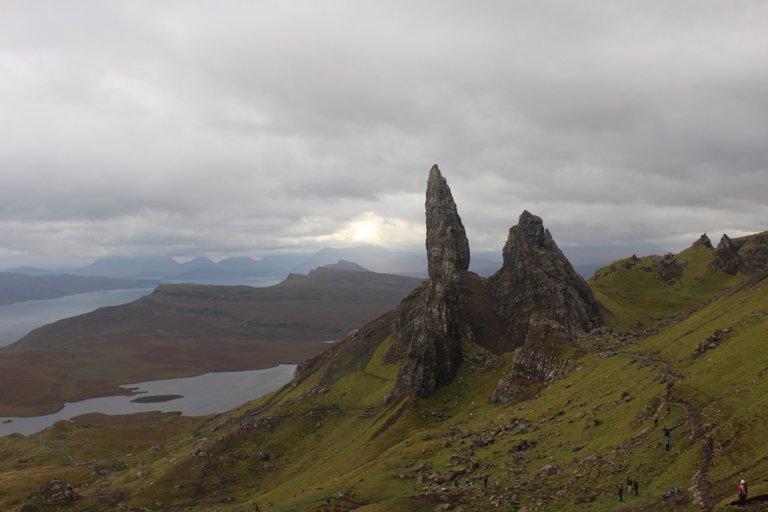 ---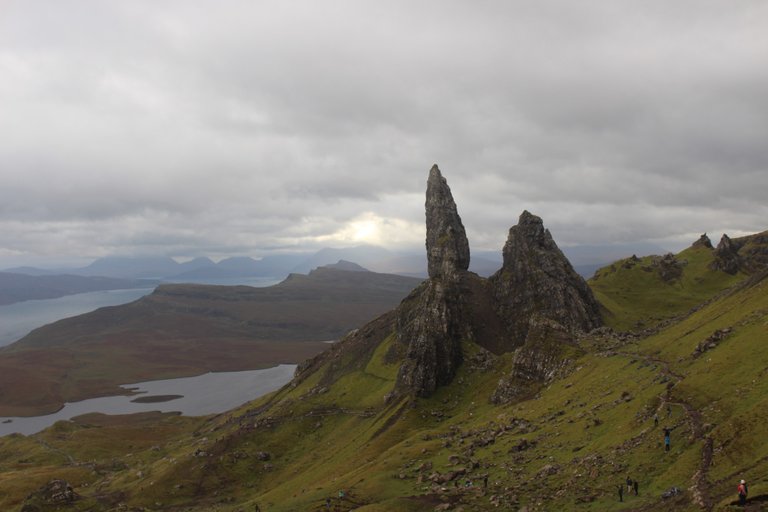 [ENG]
If someone announced a competition for the most beautiful landscape in the world and all the countries of the world competed for this honorable title, I am convinced that Scotland would submit a landscape from The Storr to compete.
On the penultimate day of our tour of Scotland, from the morning we were focused on doing a little trekking in the north-eastern part of the Isle of Skye. Taught by the experience of the previous days, we knew that the morning weather is usually good and allows us to carry out two or three hour long mountain hikes, without much risk of rain. There could only be one decision today we conquer The Storr, a rocky hill on the Trotternish peninsula, which has the form of a steep wall full of various rock formations growing straight from the gentle grassy slopes rising from Raasay Bay. The highest point of The Storr mountain is 719 m, luckily our hike did not start at ground level, but our road and parking lot were some 100 - 200 meters above sea level. To see the most interesting place around the mountain, you do not need to climb its highest point. Just climb one of the peaks below that make up the entire massif, from which there is a beautiful view of the rock formation called The Old Man of Storr. The name The Old Man of Storr refers to the shape of the rock, which resembles the profile of an old man, and two legends are associated with its creation. The first legend is the version told to me by Agatka, in which the rock was shaped like this as a result of a strong gust of wind, which lifted the lying boulder vertically and left it like this for centuries. I must honestly admit that this legend is a bit false, because only Agatka told me about it and I have never come across such a story of this place anywhere else. I have no idea where she came up with such an incredible story. The second version of events says that the rock of The Old Man of Storr dates back to the times when giants walked the earth. One of these giants at the end of his life wandered to the north of the Isle of Skye. When he got there, he was very tired, so he decided to lie down and rest. When the giant fell asleep, he did not wake up again, and his huge body over time began to grow over grass and bowels. After many years, only the giant's thumb was sticking out of the ground and this is the rock of The Old Man of Storr.
Which version of the legend is true is not for me to judge, although we experienced very strong gusts of wind ourselves, which would prove Agatka's version, so a plus for her.
[PL]
Gdyby ktoś ogłosił konkurs na najpiękniejszy krajobraz świata i o ten zaszczytny tytuł walczyły ze sobą wszystkie państwa świata, to jestem przekonany, że Szkocja do rywalizacji zgłosiłaby krajobraz z The Storr.
Przedostatniego dnia naszego objazdu po Szkocji od rana byliśmy nastawieni na zrobienie małego trekkingu w północno wschodniej części wyspy Skye. Nauczeni doświadczeniem poprzednich dni wiedzieliśmy, że rano pogoda zwykle jest dobra i pozwala na przeprowadzenie dwu, trzy godzinnych górskich wędrówek, bez większego ryzyka deszczu. Decyzja mogła być tylko jedna dzisiaj zdobywamy The Storr czyli skaliste wzgórze na półwyspie Trotternish, które ma formę stromej ściany pełnej różnych skalnych formacji wyrastającą wprost z łagodnych trawiastych zboczy wyrastających z zatoki Raasay. Najwyższy punkt góry The Storr ma wysokość 719 m, na szczęście nasza wędrówka nie zaczynała się na poziomie zero, tylko nasza droga i parking znajdował się jakieś 100 - 200 metrów nad poziomem morza. Aby zobaczyć najciekawsze miejsce wokół góry nie trzeba również wchodzić na jej najwyższy punkt. Wystarczy wspiąć się na jeden z poniższych szczytów tworzących cały masyw, z którego rozciąga się przepiękny widok na formację skalną nazywaną The Old Man of Storr. Nazwa The Old Man of Storr nawiązuje do kształtu skały, która przypomina profil starca, a z jej powstaniem wiążą się dwie legendy. Pierwsza legenda to opowiedziana mi przez Agatkę wersja, w której owa skała ukształtowała się tak na skutek silnego podmuchu wiatru, który podniósł po pionu leżący głaz i tak już pozostawił na wieki. Przyznam szczerze, że ta legenda jest trochę lipna, bo opowiedziała mi ją tylko Agatka i nigdzie indziej nie spotkałem takiej historii tego miejsca. Nie mam pojęcia skąd ona wytrzasnęła taką niebywałą opowieść. Druga wersja wydarzeń mówi, że skała The Old Man of Storr pochodzi jeszcze z czasów gdy po ziemi chodziły olbrzymy. Jeden z tych olbrzymów u schyłku swojego żywota zawędrował na północ wyspy Skye. Po dotarciu w to miejsce bardzo się zmęczył, postanowił więc położyć się i odpocząć. Gdy olbrzym zasną nie obudził się już więcej, a jego olbrzymie cielsko z czasem zaczęło porastać trawa i trzewami. Po wielu latach z ziemi wystawał już tylko kciuk olbrzyma i to właśnie jest ta skała The Old Man of Storr.
Która wersja legendy jest prawdziwa, nie mi oceniać, choć sami doświadczyliśmy bardzo dużych silnych podmuchów wiatru co świadczyłoby za wersją Agatki, wiec plus dla niej.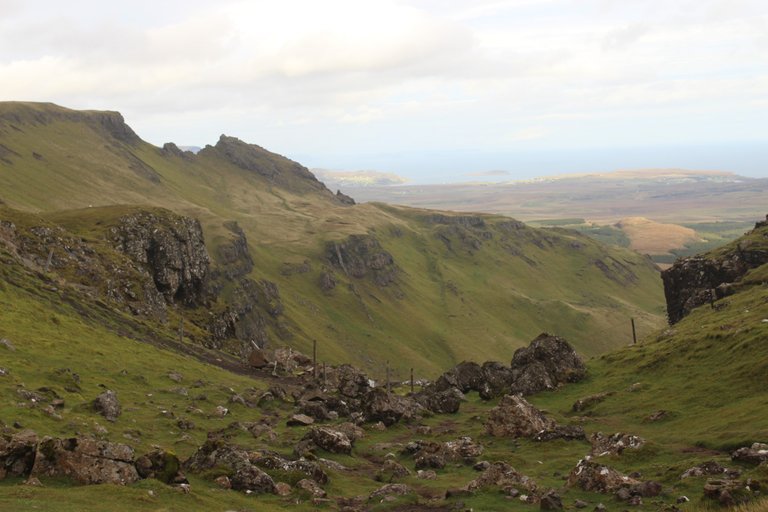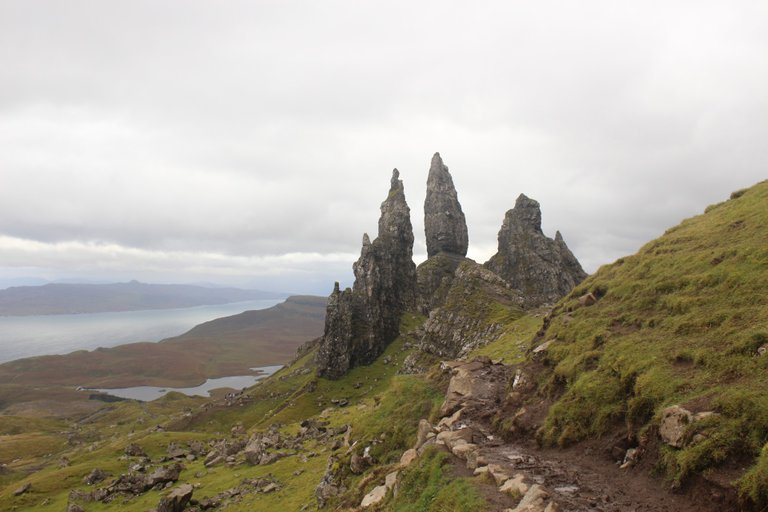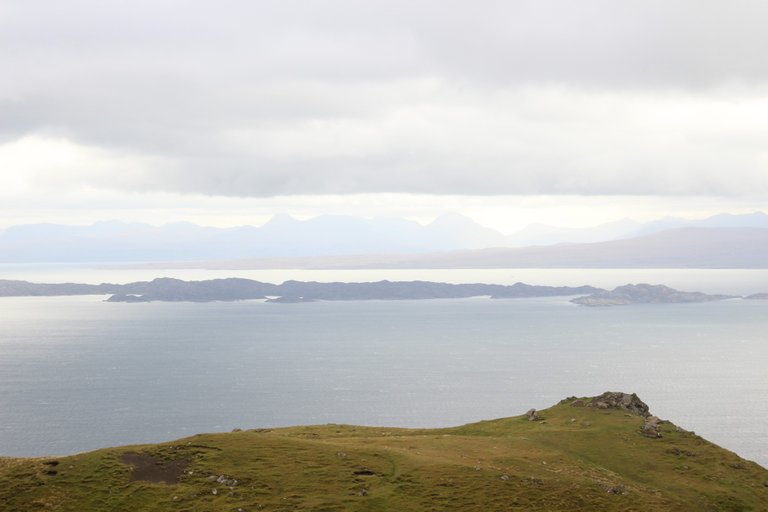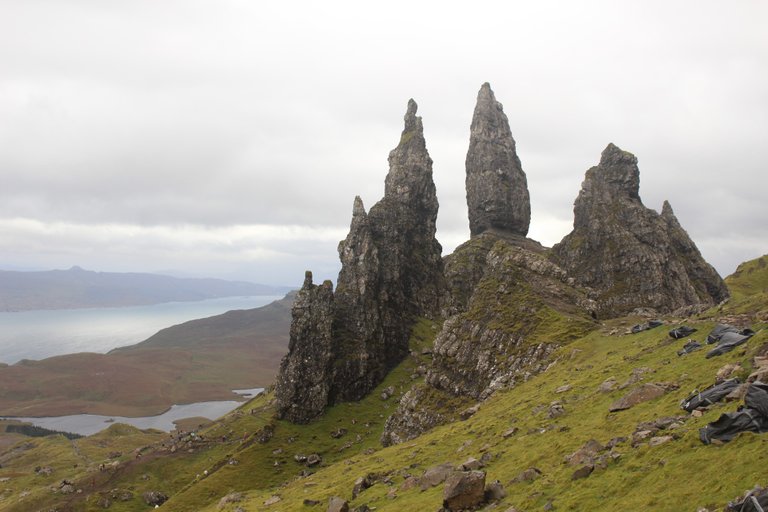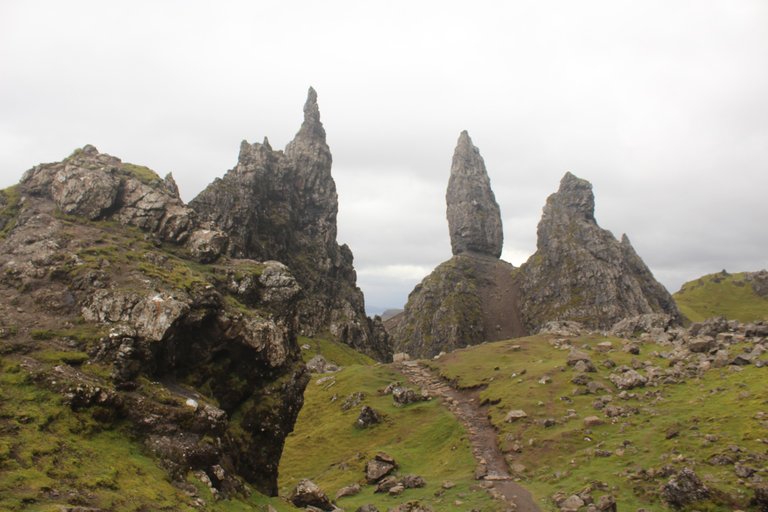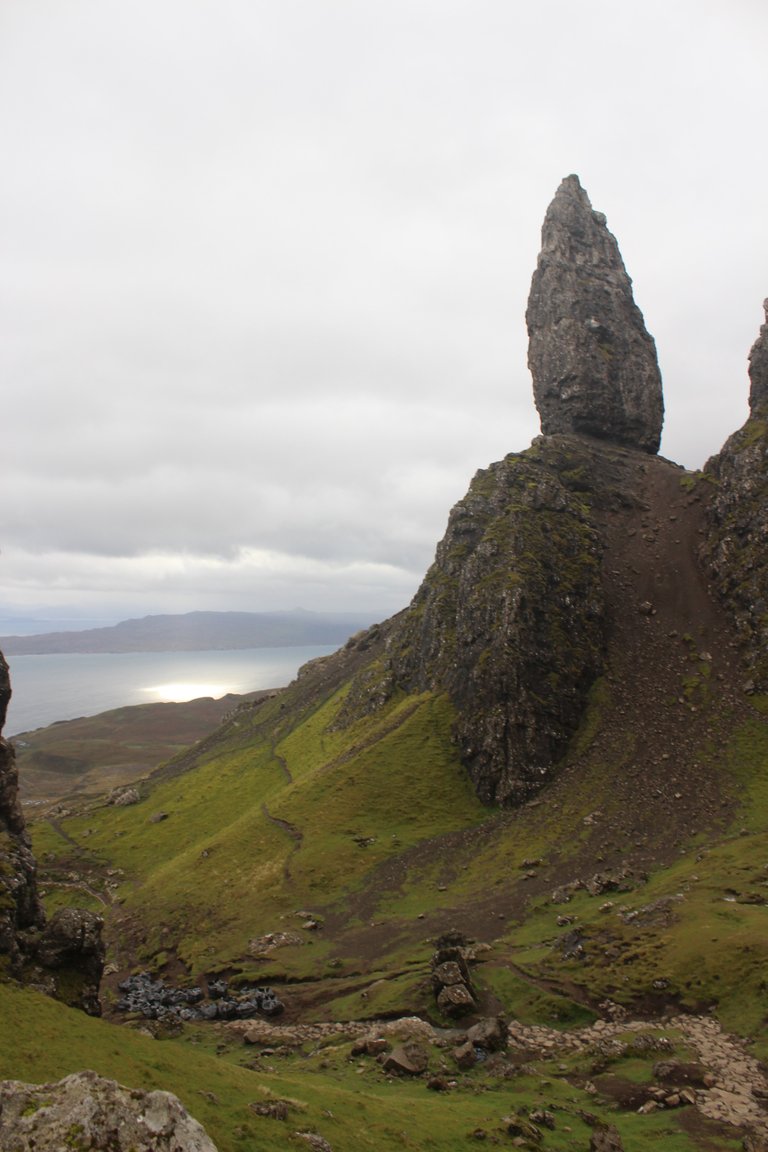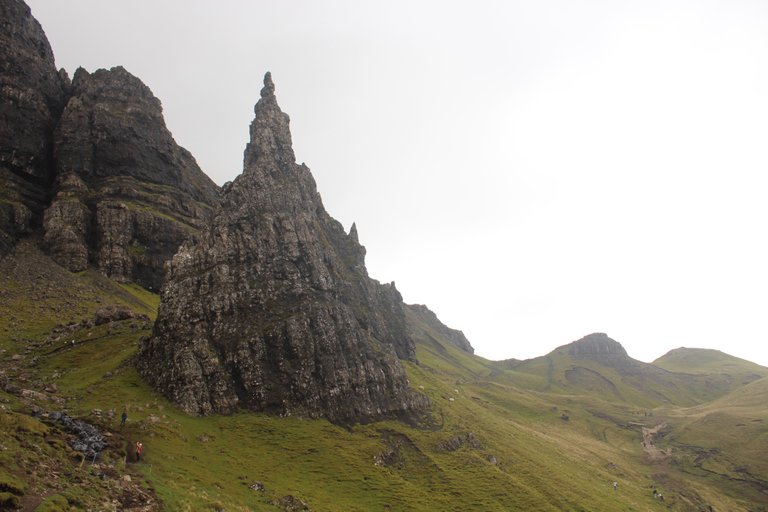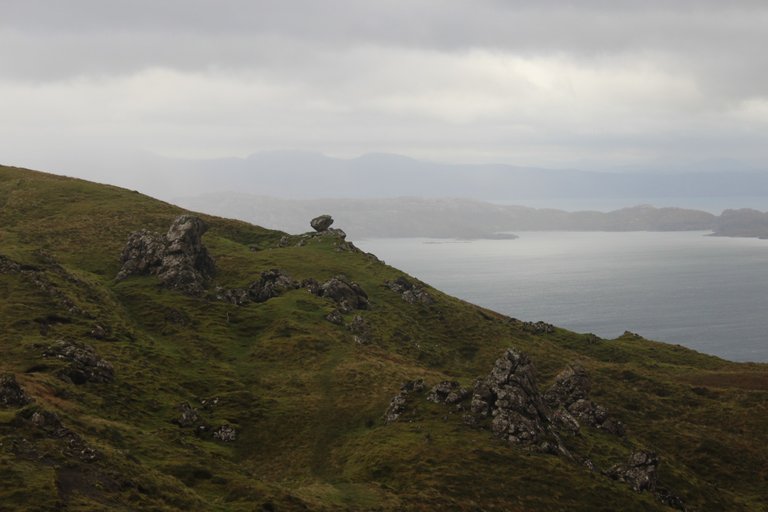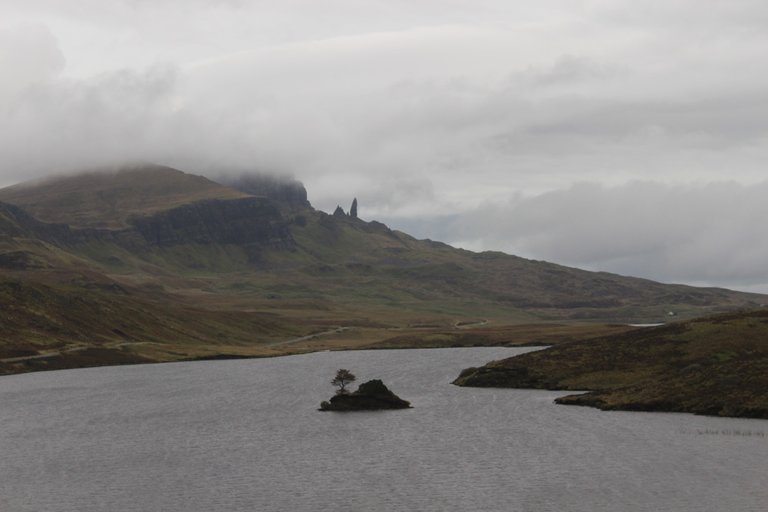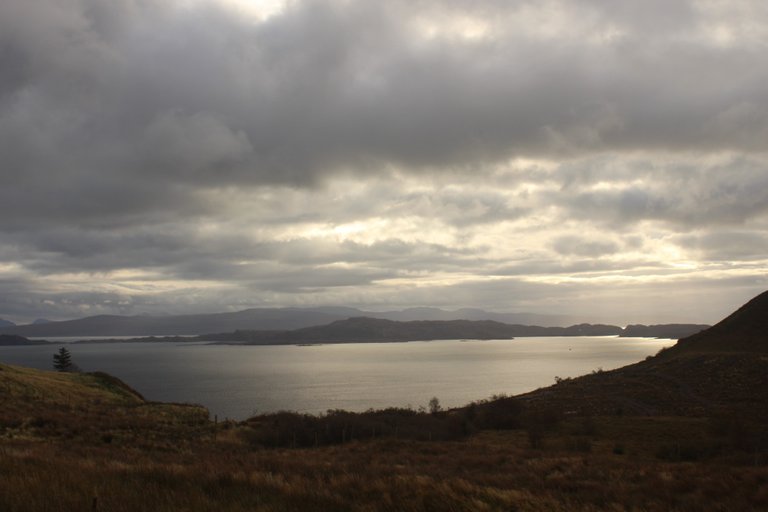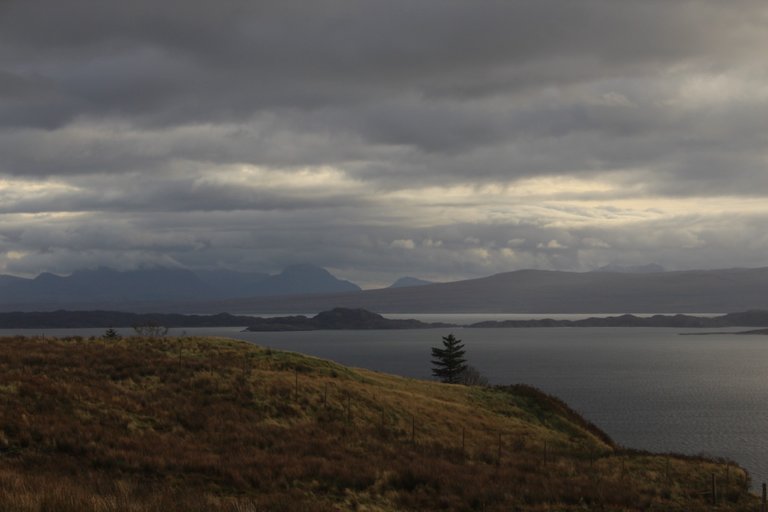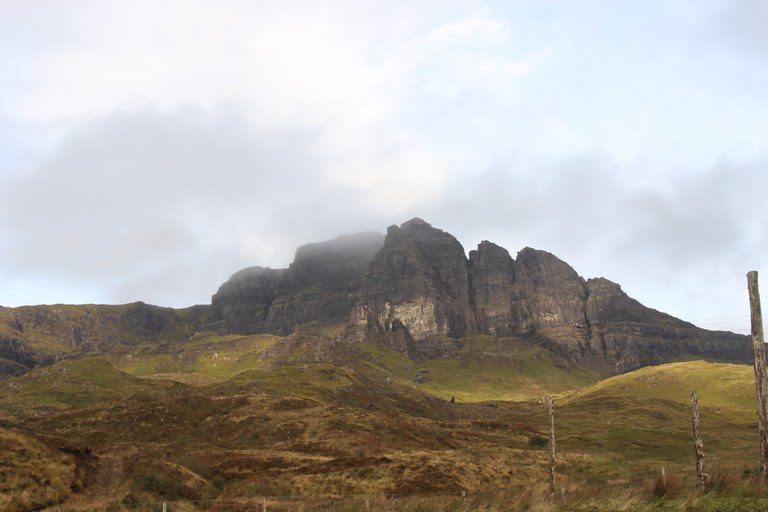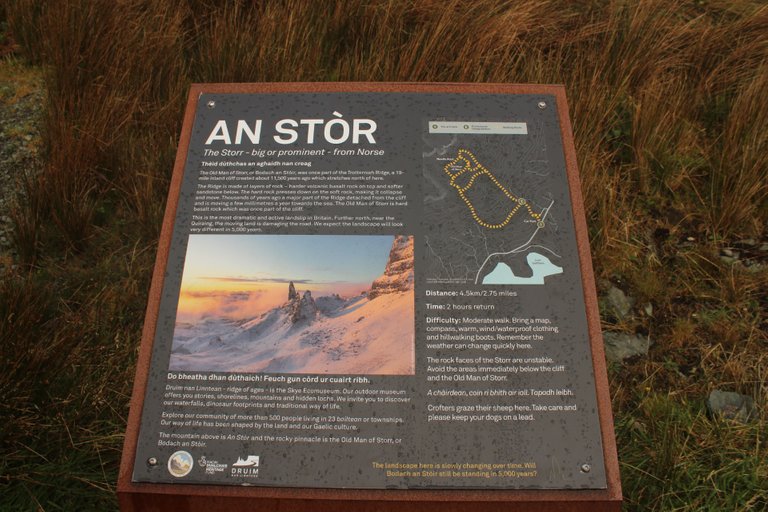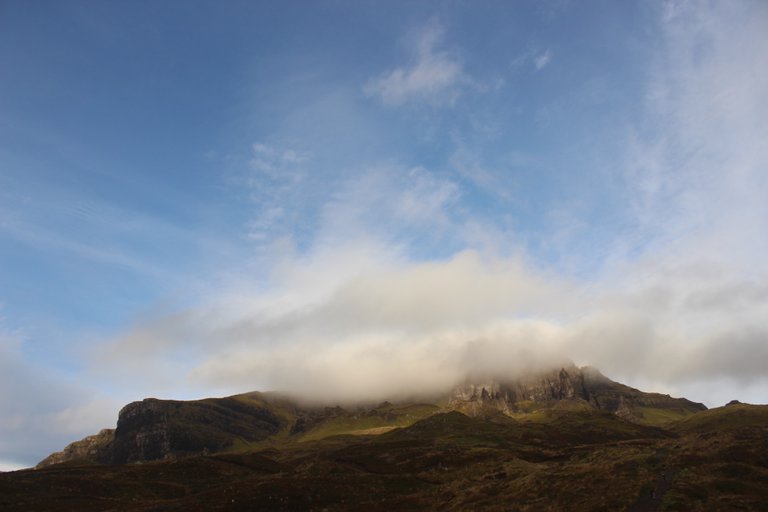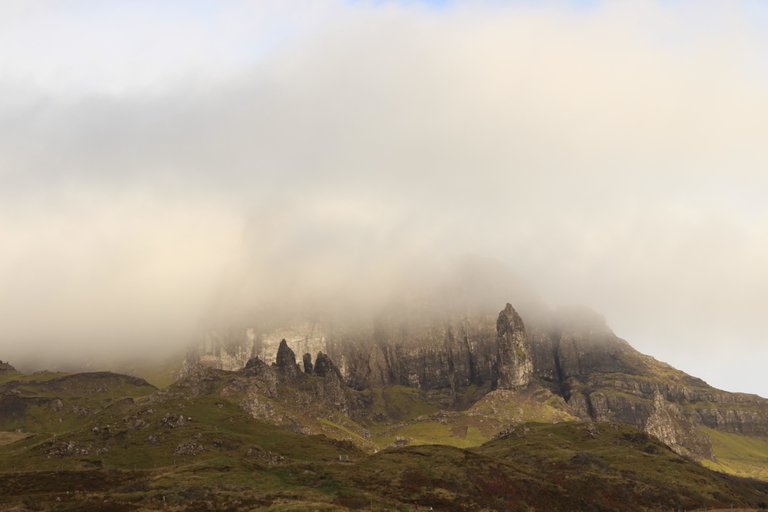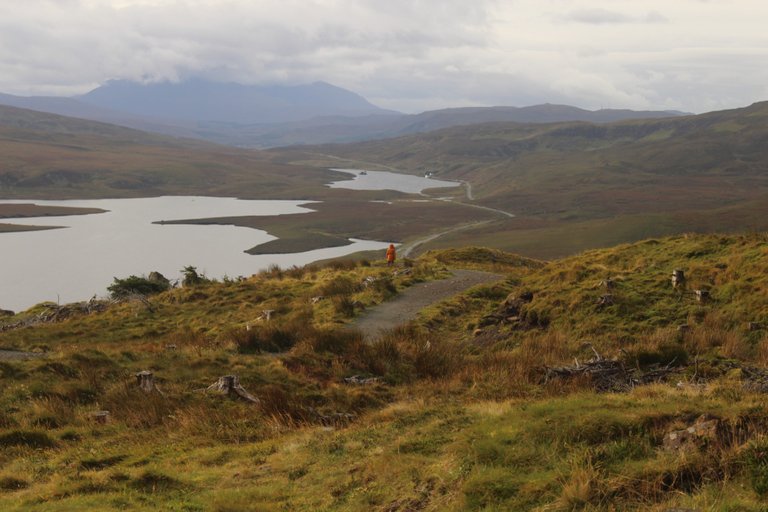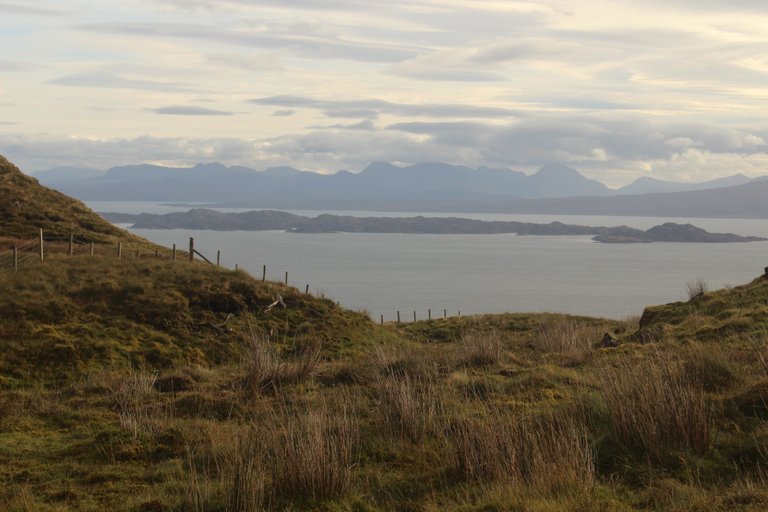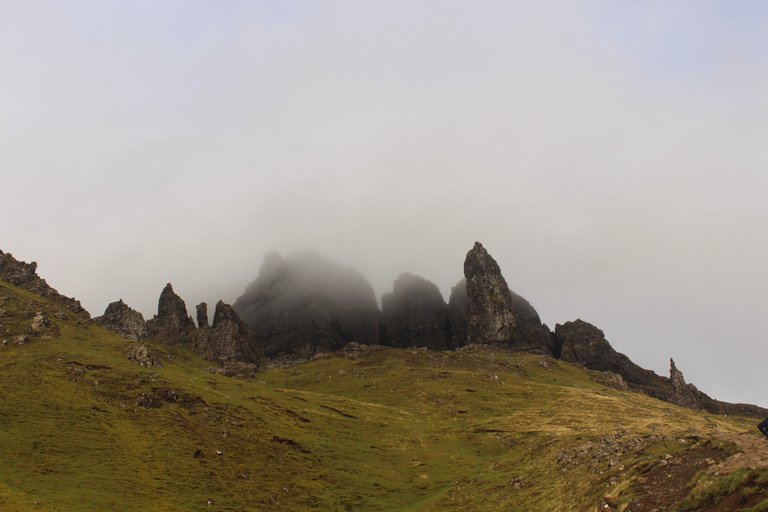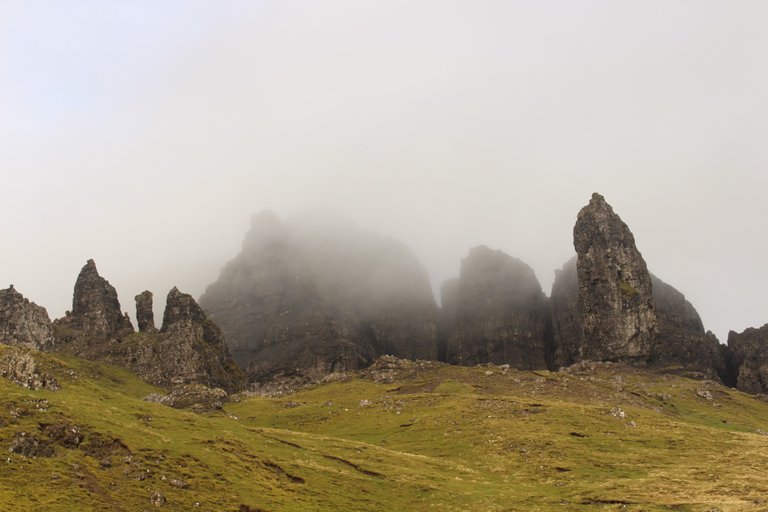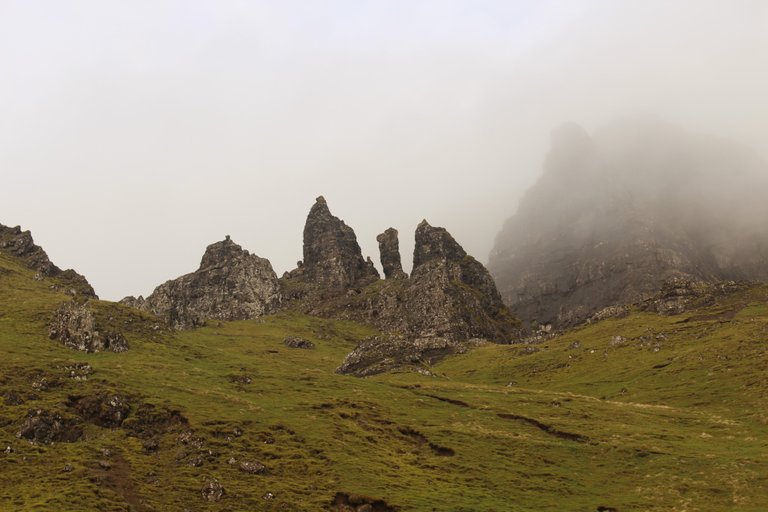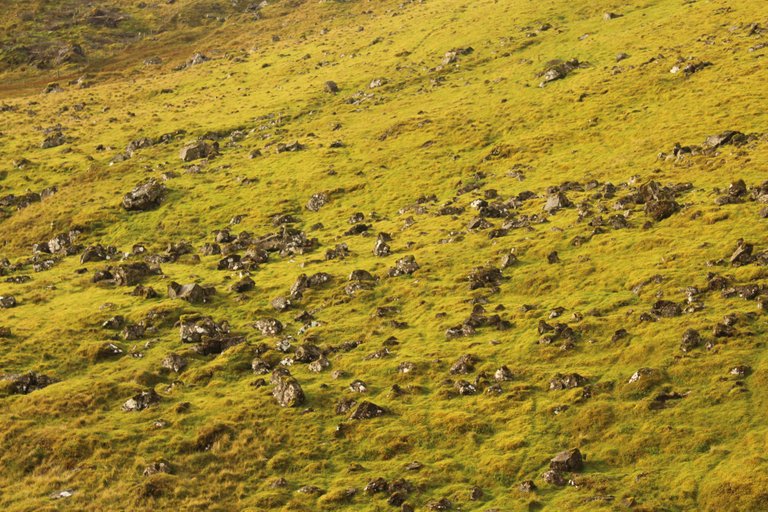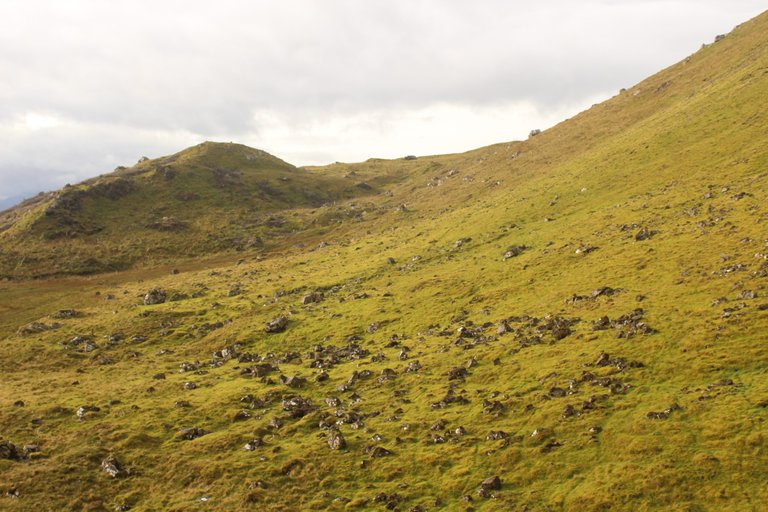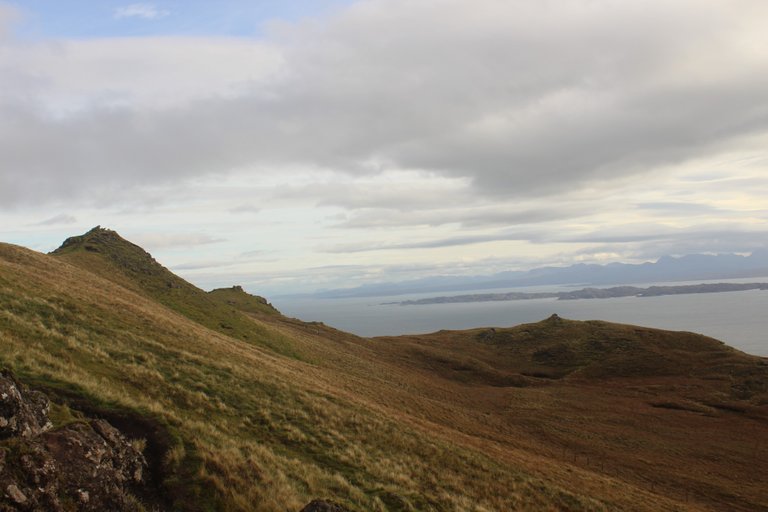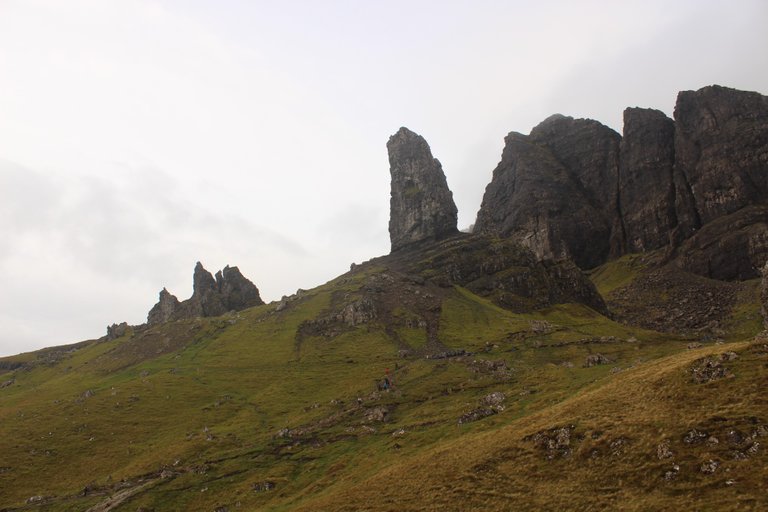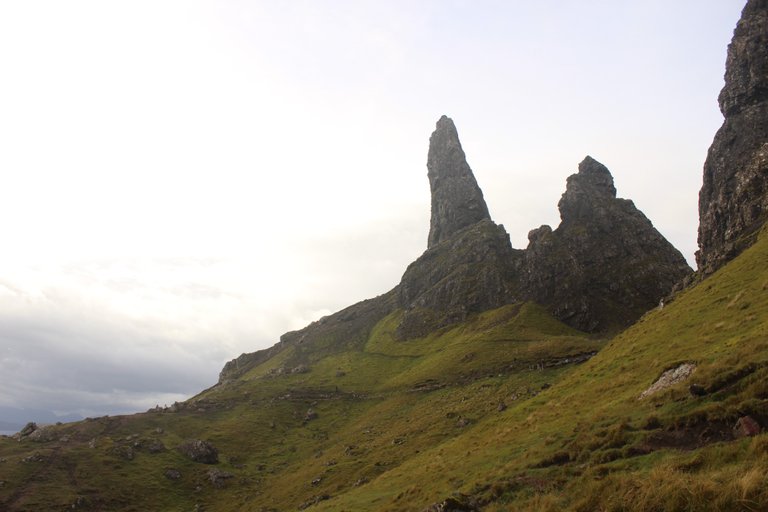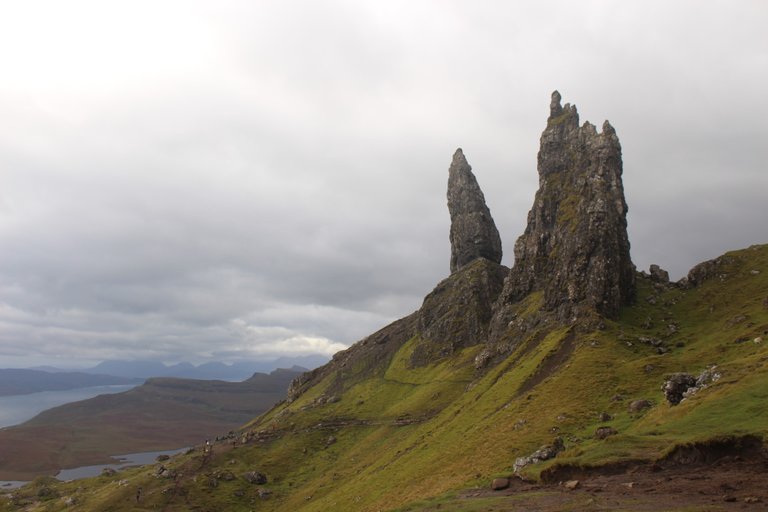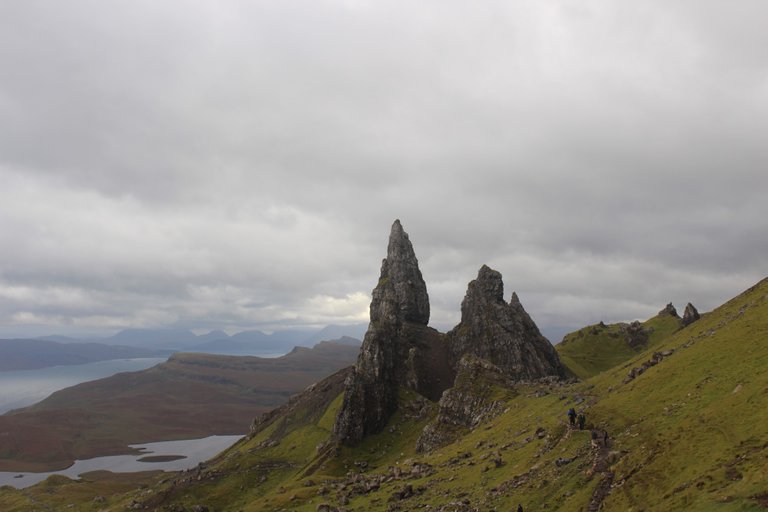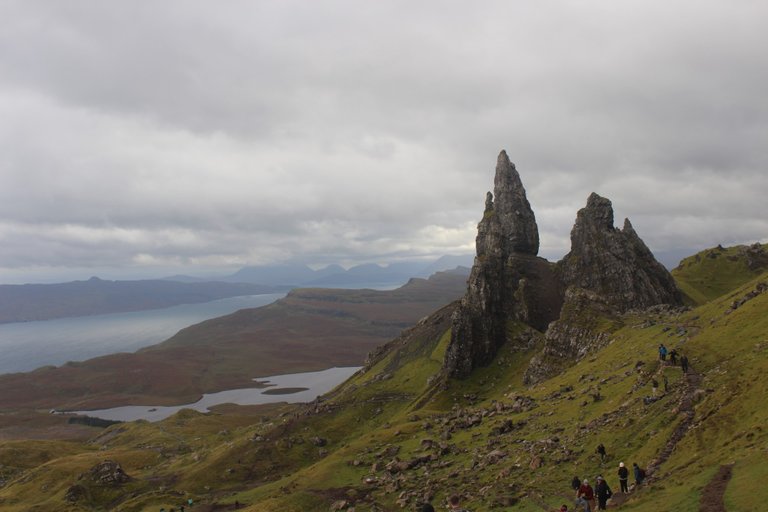 ---
View this post on TravelFeed for the best experience.