Read this post on TravelFeed.io for the best experience
---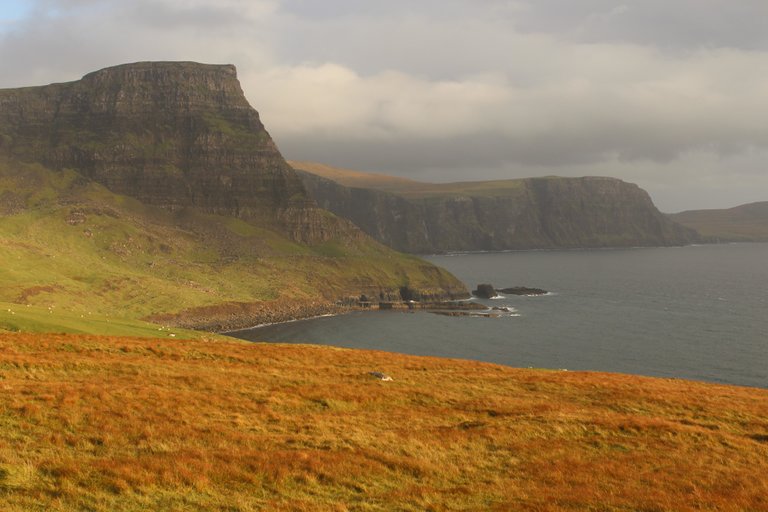 [ENG]
I will not hide that the vast majority of the trip to Scotland was planned by my girlfriend. It was she who found 90% of the tourist attractions that we later visited and she sketched the initial itinerary of our trip, but there is one place that she overlooked when preparing the trip on paper, and which I found a bit by accident, and it turned out to be a real hit.
After a warm shower in Carbost, we gained a lot of strength and willingness to spend the end of the day actively, but what to do? One of the plans was to drive to the north side of the island and get ready for tomorrow, because this option would require us to drive over an hour and a half and we would reach our destination after dark. I decided to save the situation and standing at the intersection of the B884 and A863 roads, I quickly found a way out of the situation. On google maps, a tourist attraction appeared quite close, which looked quite interesting in the thumbnail, so I quickly decided that we were going there. Uncle Google announced that there are supposed to be some cliffs there, but what we found on the spot exceeded our wildest expectations.
[PL]
Nie będę ukrywał, że znaczną większość wyjazdu do Szkocji zaplanowała moja dziewczyna. To ona wyszukała 90% atrakcji turystycznych, które później odwiedziliśmy i to ona zarysowała wstępny plan naszej wycieczki, ale jest jedno miejsce, które podczas przygotowywania wycieczki na papierze przeoczyła, i które ja odnalazłem trochę przypadkiem, a okazało się prawdziwym hitem.
Po cieplutkim prysznicu w miejscowości Carbost nabraliśmy dużo sił i chęci do aktywnego spędzenia końcówki dnia, ale co robić? Jeden z planów zakładał przejechanie na północną stronę wyspy i przyszykowanie się już na jutrzejszy dzień, bo taka opcja wymagałaby od nas ponad półtorej godziny jazdy i do celu dotarlibyśmy po zmroku. Postanowiłem ratować sytuacje i stojąc na skrzyżowaniu dróg B884 i A863 na szybko znaleźć jakieś wyjście z sytuacji. Na mapach google pojawiła się całkiem blisko atrakcja turystyczna, która w miniaturce wyglądała dość ciekawie, wiec szybko podjąłem decyzje, że jedziemy tam. Wujek google zapowiadał, że mają tam być jakieś klify, ale to co zastaliśmy na miejscu przerosło nasze najśmielsze oczekiwania.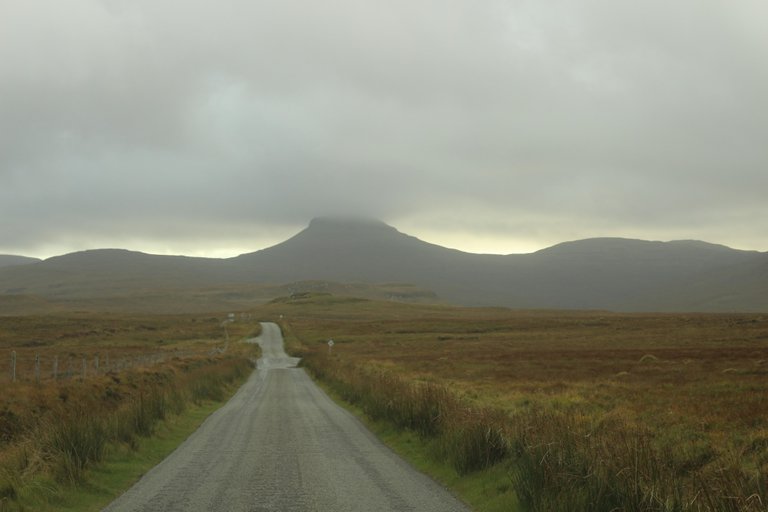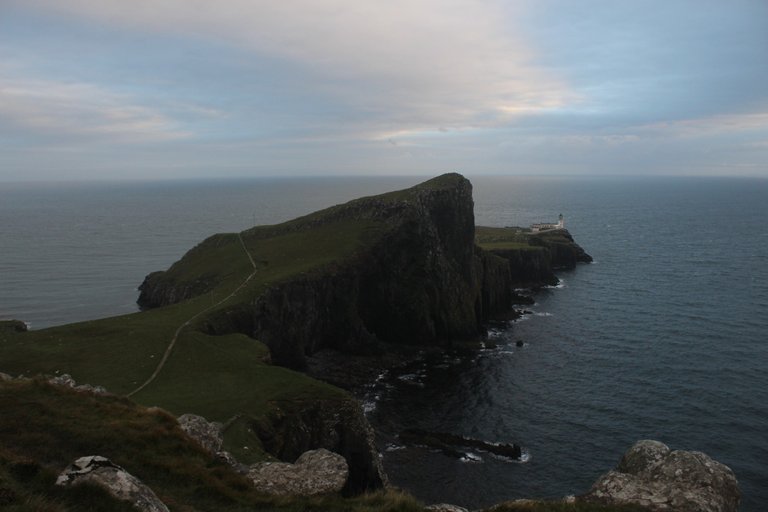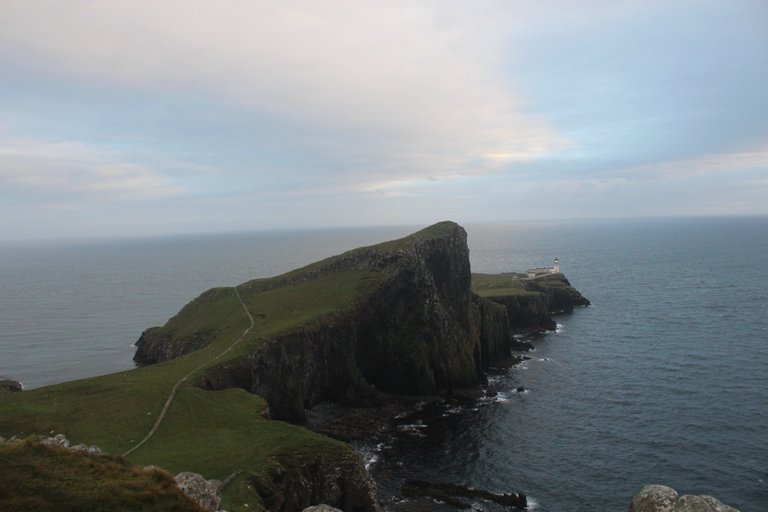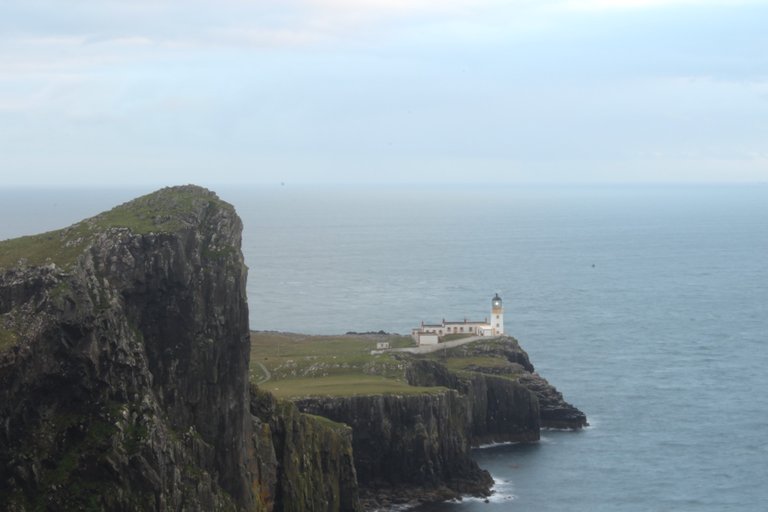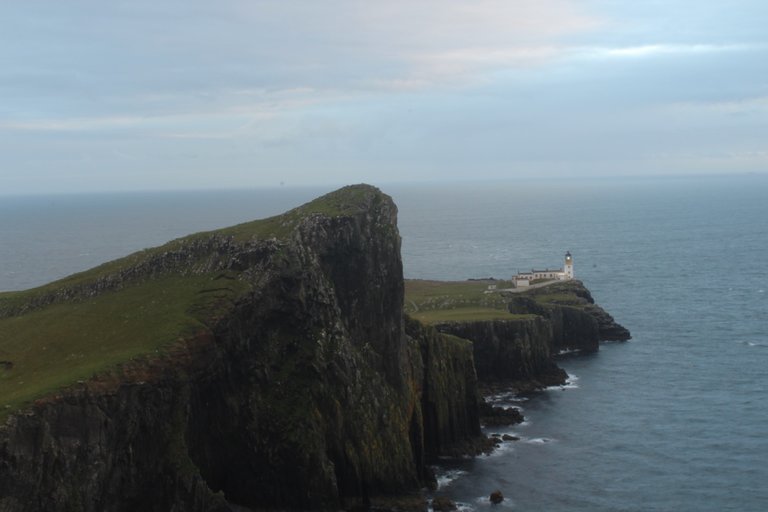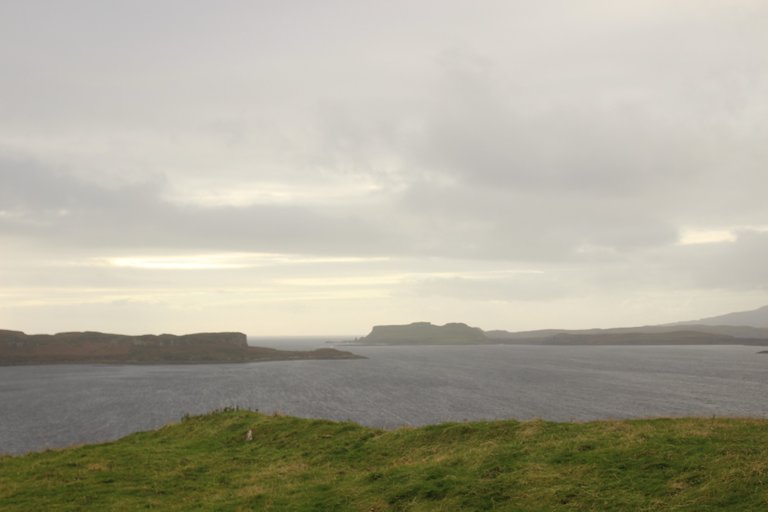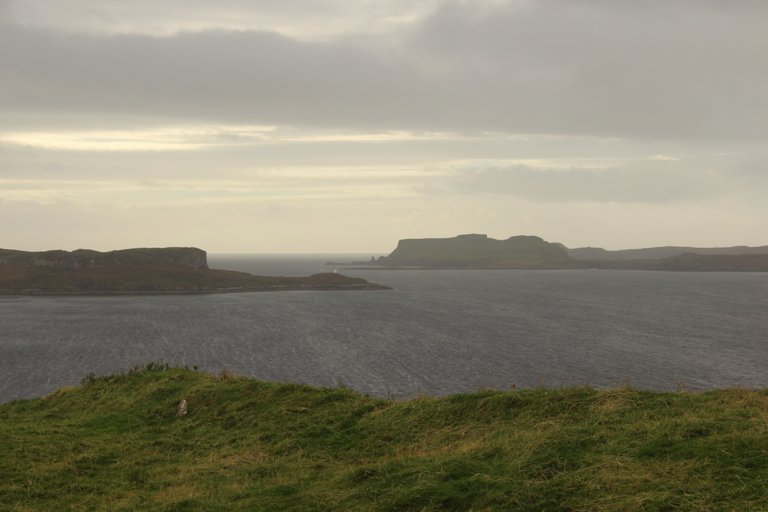 [ENG]
Neist Point Cliff is a viewpoint of the cliffs of the north west of the Isle of Skye. To make this view even more attractive, there is a maintenance-free lighthouse at the very end. The 19-meter-high structure was built in 1909 and rises above sea level at a height of 43 meters. When we look south, there is a beautiful view of the neighboring cliffs that stretch along the coast in a row, and the highest cliff called Waterstein Head stands out the most. An additional attraction of the promontory is the ubiquitous fauna. All around we can see numerous sheep grazing on the grass, sometimes I wondered how it is possible that these sheep walk so freely on these steep slopes forming cliffs and do not fall into the sea, unless they fall, but I prefer not to think about it. The problem with falling from the cliffs probably does not have numerous species of birds that inhabit this place and the most interesting of all these birds are gannets. If someone is equipped with binoculars or just has very sharp eyesight, they can try to stare deep into the sea as Neist Point Cliff is a good place to observe dolphins and sometimes even killer whales.
[PL]
Neist Point Cliff to punkt widokowy na klify północno zachodniej części wyspy Skye. Aby jeszcze bardziej uatrakcyjnić ten widok na samym końcu znajduje się bezobsługowa latarnia morska. Wysoka na 19 metrów budowla została zbudowana w 1909 roku i wznosi się ponad poziom morza na wysokości 43 metrów. Gdy patrzymy na południe rozpościera się tam przepiękny widok na sąsiednie klify które całym szeregiem ciągną się wzdłuż wybrzeża, a najbardziej wyróżnia się z nich najwyższy klif zwany Waterstein Head. Dodatkową atrakcją cyplu jest wszechobecna fauna. Wszędzie dookoła możemy zobaczyć liczne owieczki pasące się na trawach, niekiedy zastanawiałem się jak to jest możliwe, że te owieczki tak swobodnie chodzą sobie po tych stromych zboczach tworzących klify i nie spadają do morza, no chyba że spadają, ale o tym wole nie myśleć. Problemem ze spadania z klifów zapewne nie mają liczne gatunki ptaków, które zamieszkują to miejsce a najciekawszym z tych wszystkich ptaków są głuptaki. Jeśli ktoś jest wyposażony w lornetkę lub po prostu posiada bardzo ostry wzrok, może próbować wpatrywać się głęboko w dal morza gdyż Neist Point Cliff jest dobrym miejscem do obserwacji delfinów, a czasami nawet orki.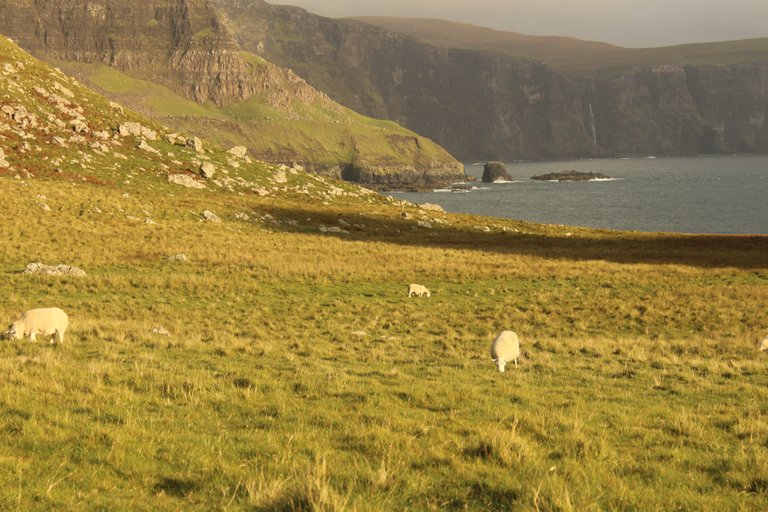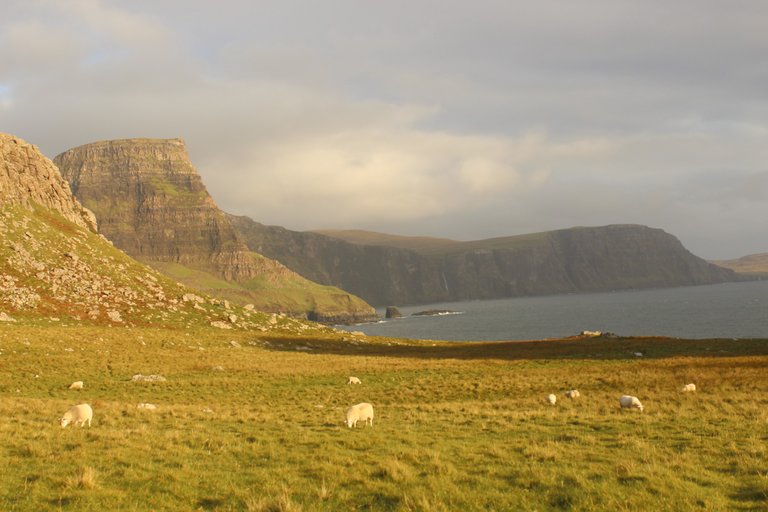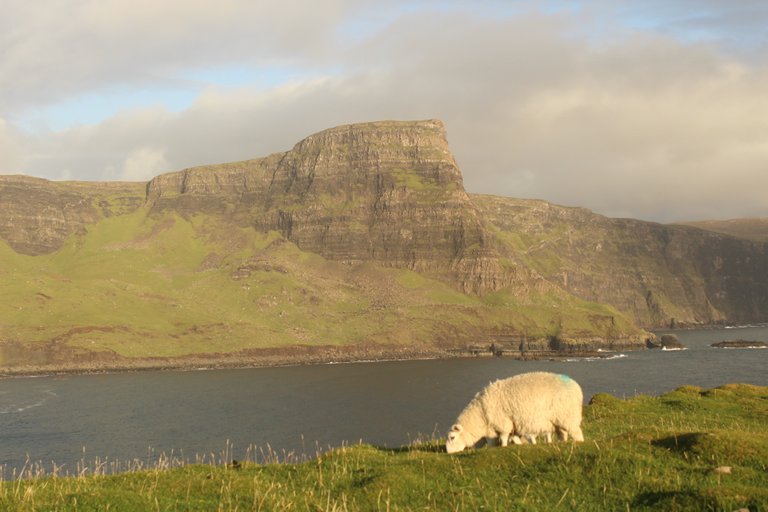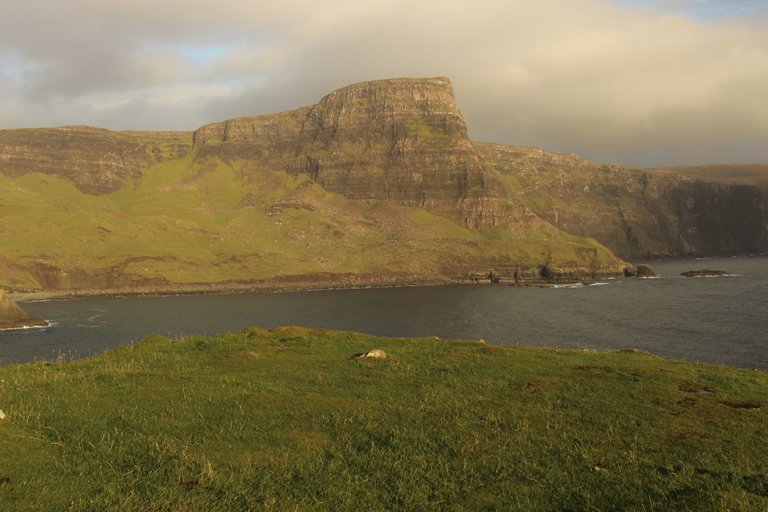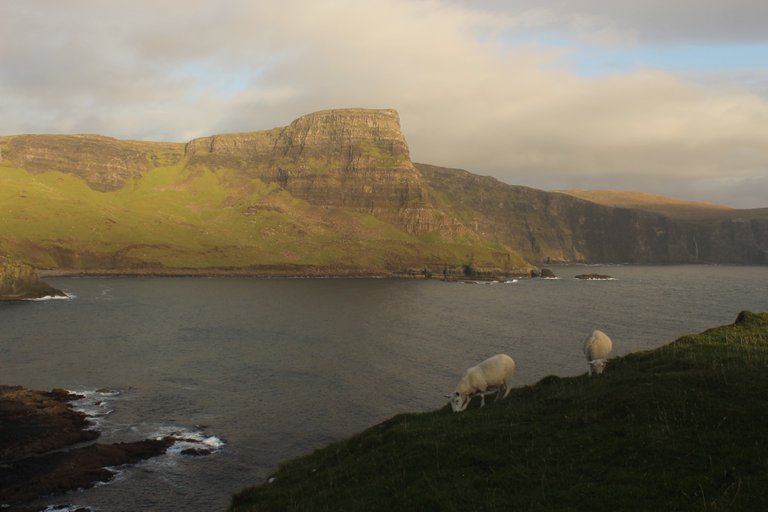 ---
View this post on TravelFeed for the best experience.