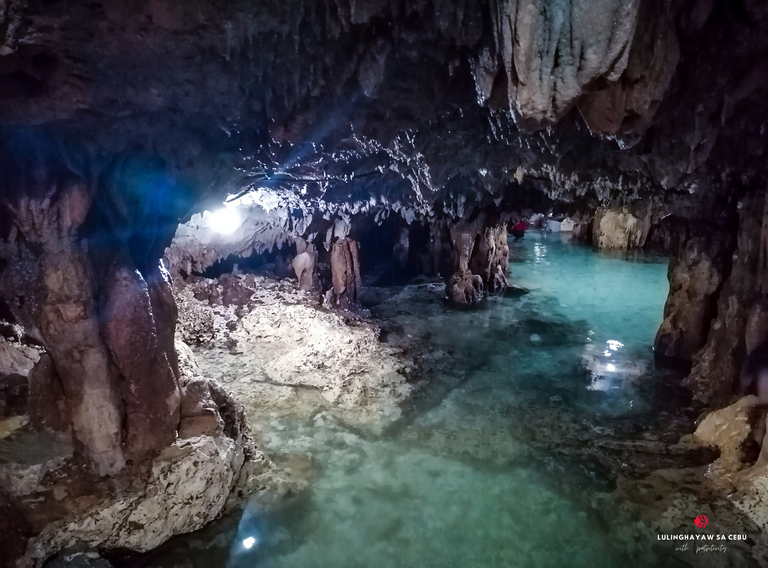 ---
✨Hello everyone! ✨ It's taking more time before I could write another blog these days. Work has been demanding after my Eastern Samar trip. Work's starting to pick up especially now that the Christmas Season in the Philippines starts in less than a month.
A few months back, we explored Amazing Island Cave but the spelunking adventure in Camotes doesn't stop there! Today, we'll take a quick tour inside Camotes Island's Heaven Cave. Curious if we could indeed find a piece of heaven inside this cave?
Let's waste no time and let the exploration commence! 😁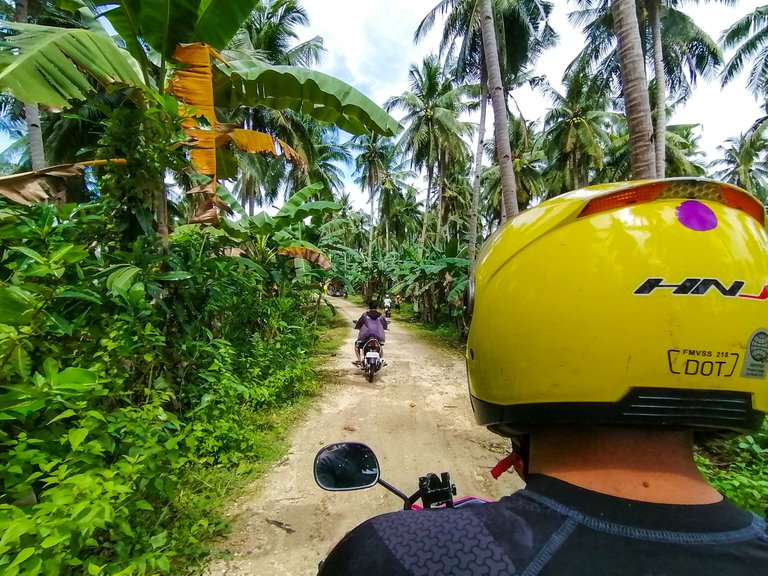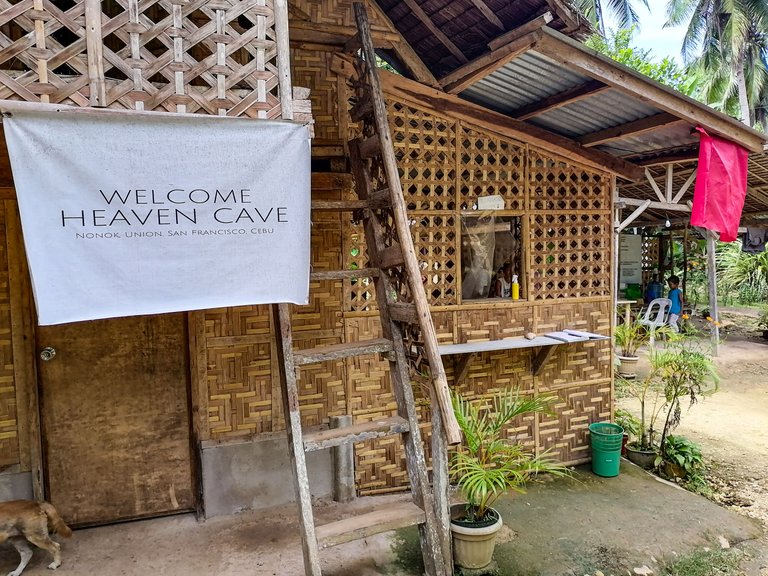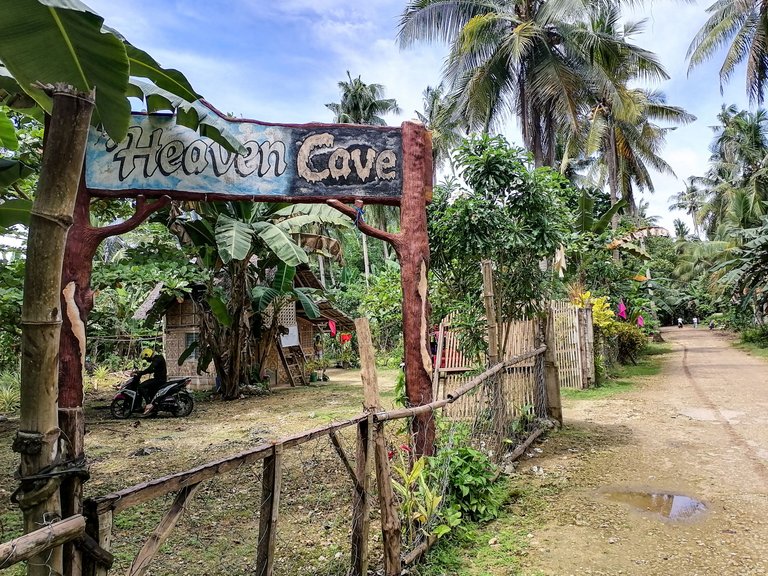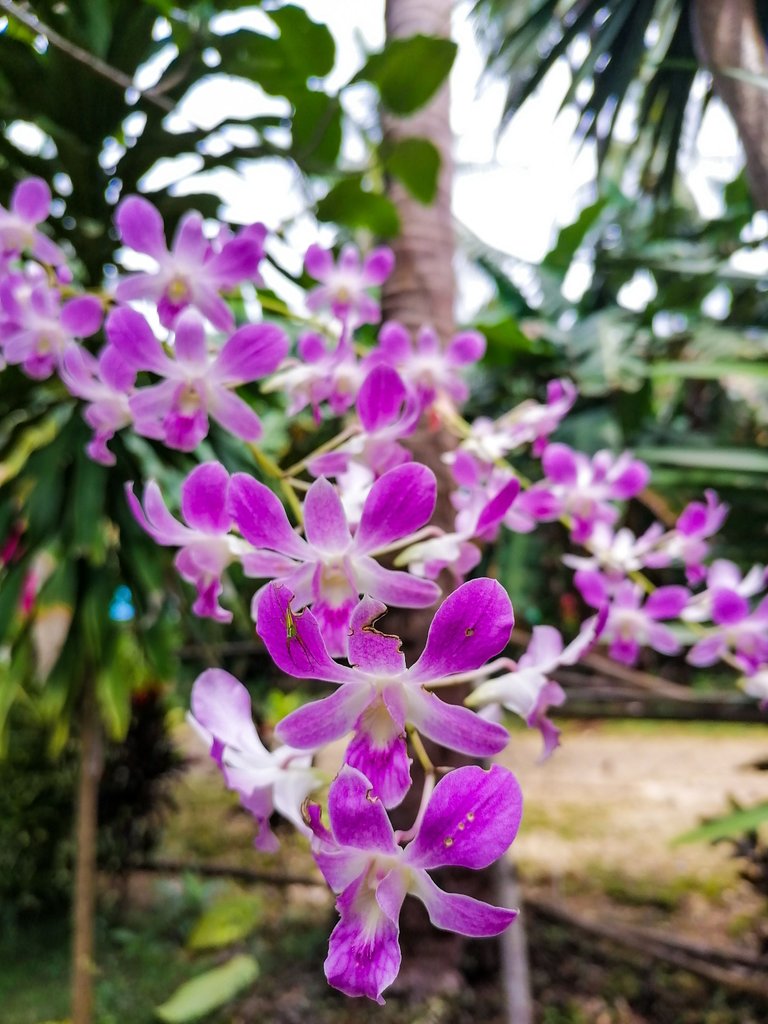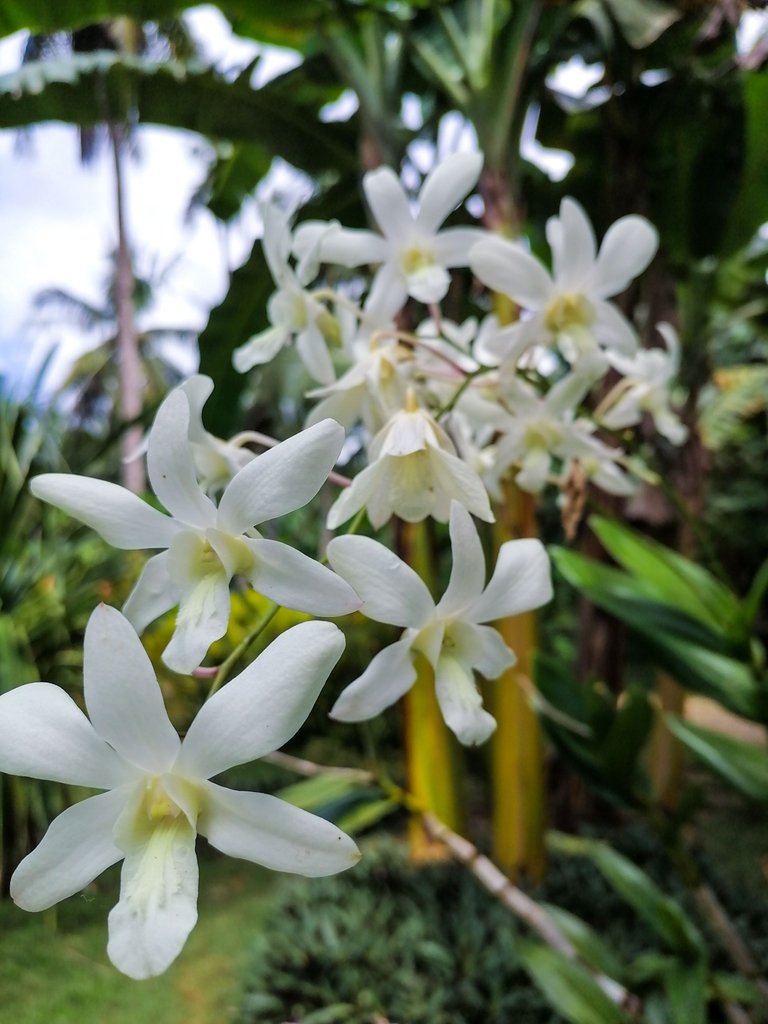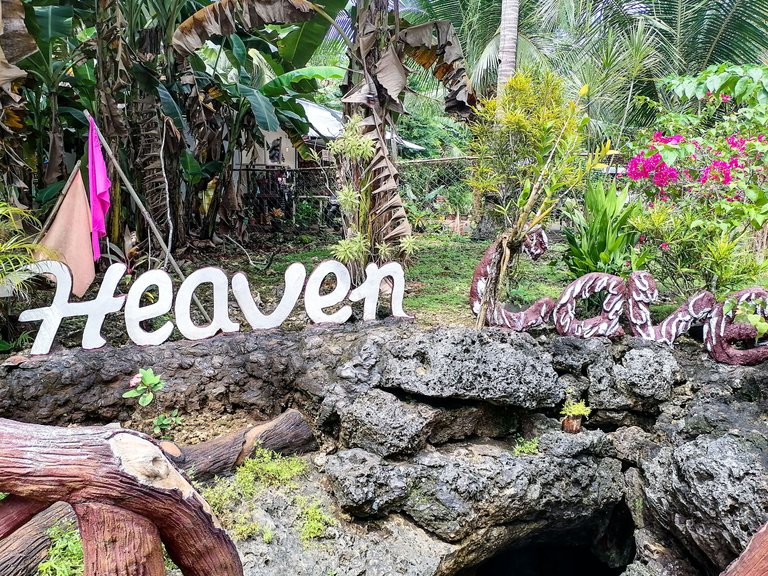 Perhaps Heaven Cave was one of the most anxiety-inducing parts of that spelunking day in Camotes. I repeatedly told myself that there's no way I could find peace of heaven inside this cave or any cave for that matter, especially when the cave's opening was too narrow for a 5'1'' lady like me to stand upright.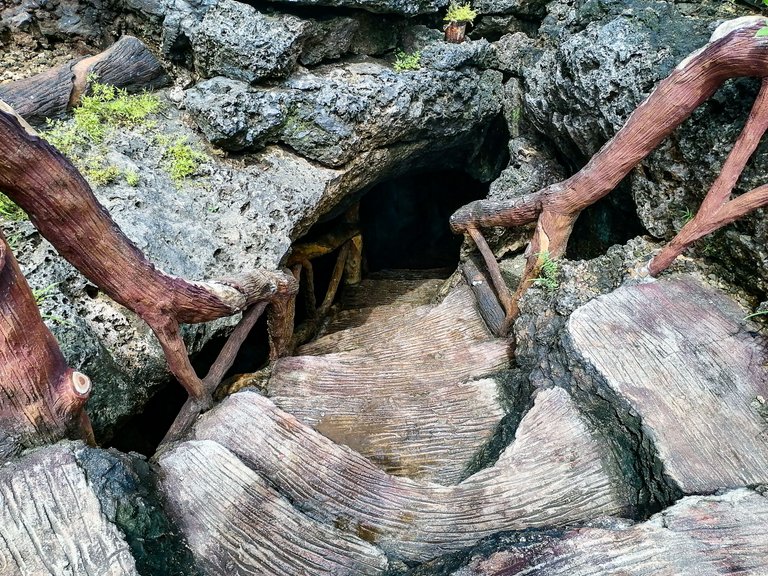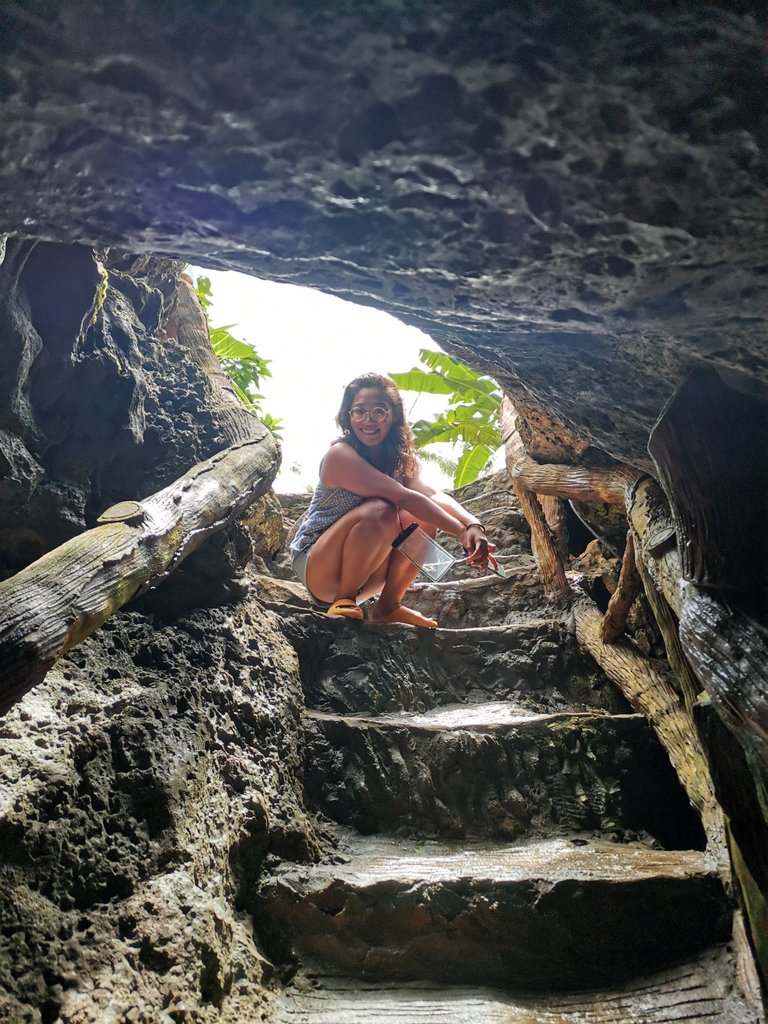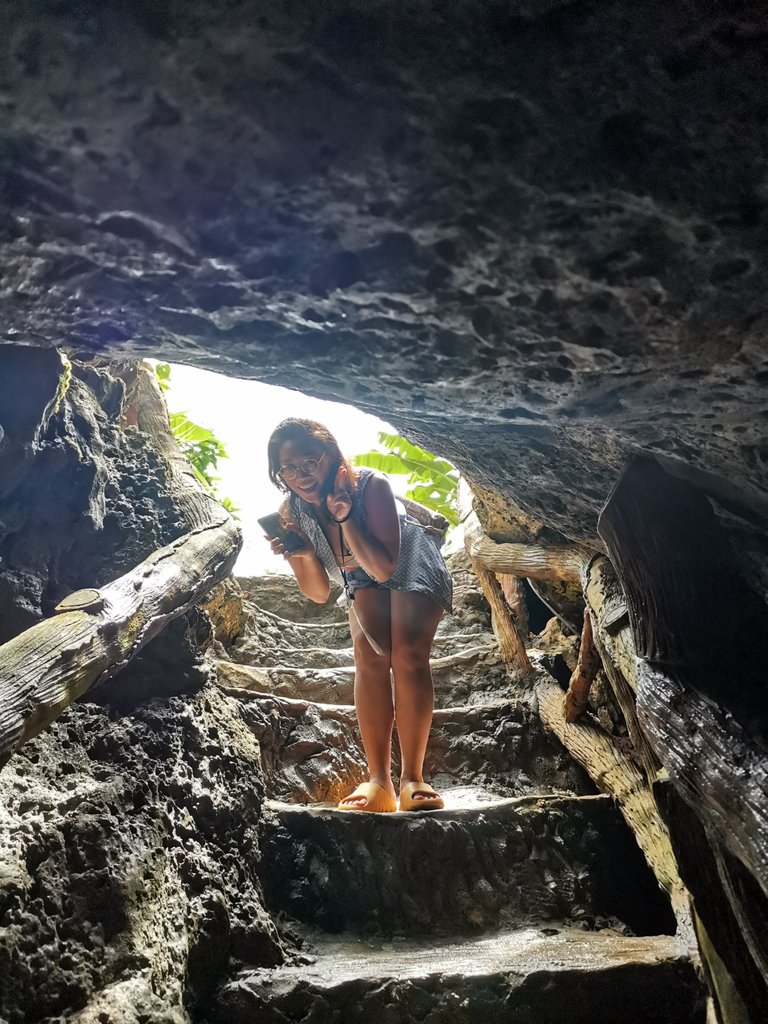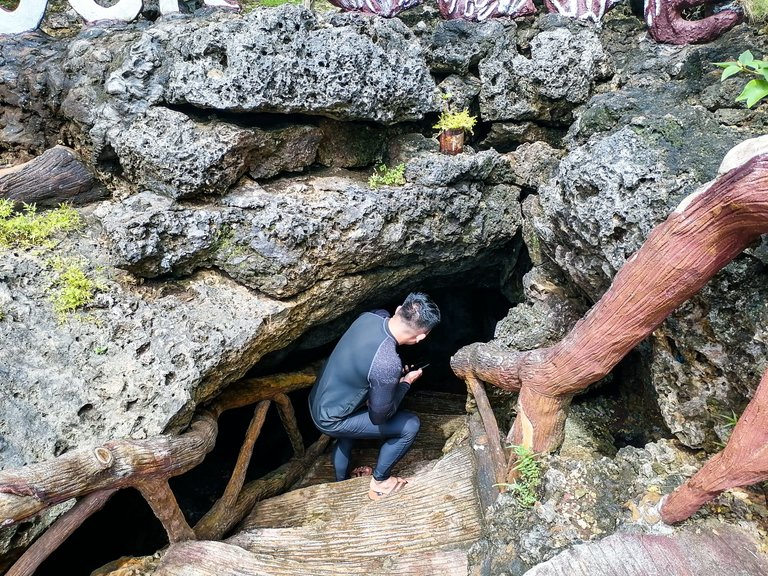 We had to keep our heads down and be very careful not to hit our heads with the cave's low entrance ceiling. On top of this, the path was remarkably slippery, too. On destinations like this, I always tell myself "I couldn't bring Mama here!" It'll be difficult for any advanced osteoarthritis patient actually.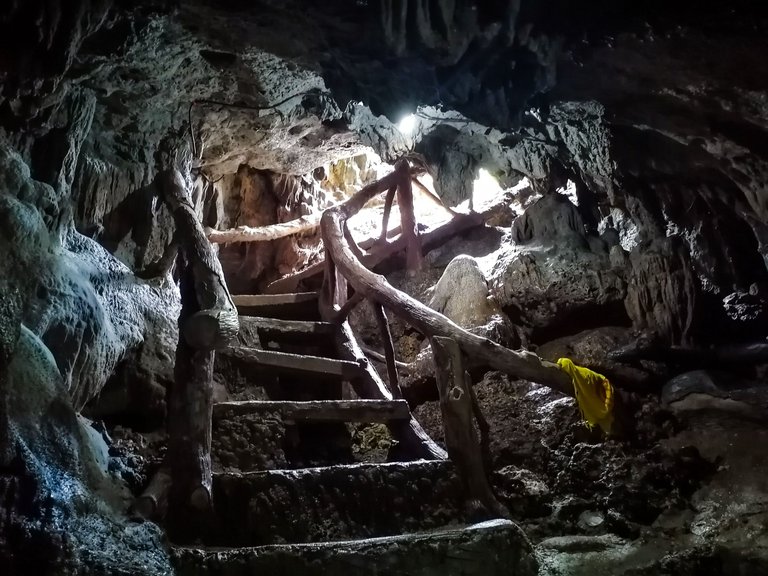 But when the first view inside the cave unfolded, "Maybe this isn't so bad after all" A positive note registered in my brain.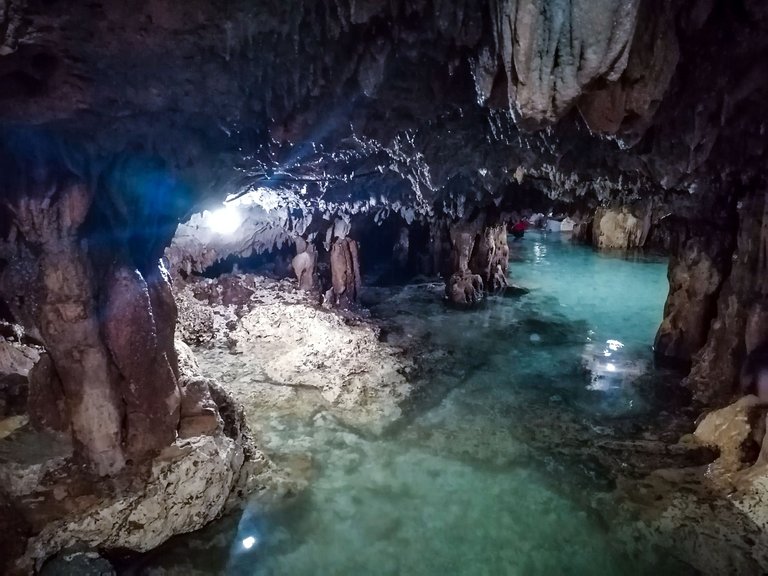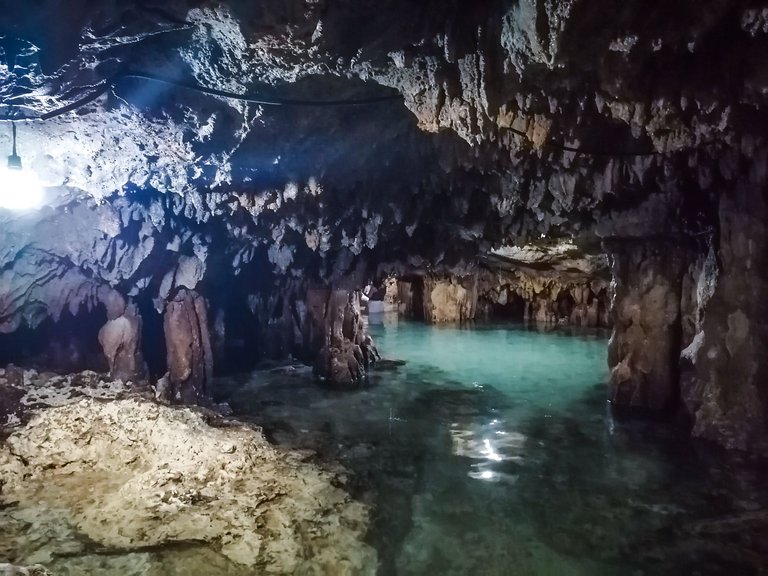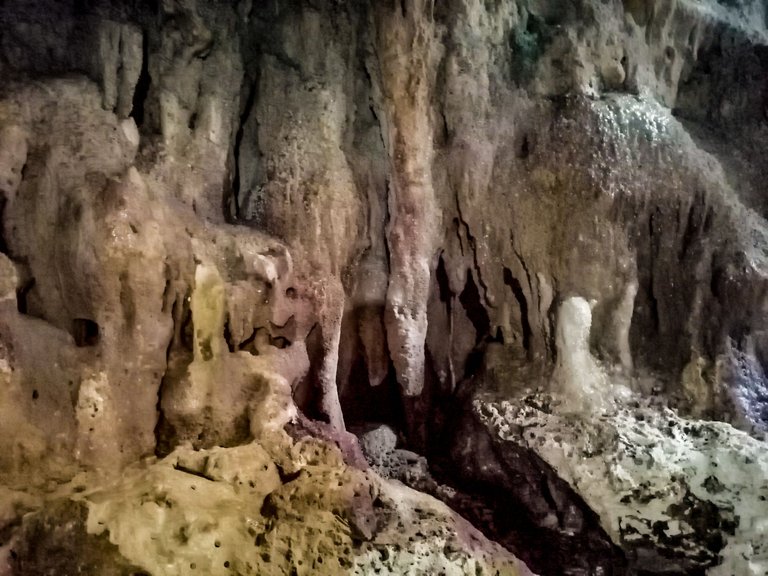 At first glance, the cave's main chamber looks like a wide tube that's probably around 30 meters from end to end. Just like the caves we previously visited, Heaven Cave had lights attached to its walls and ceiling, too. I couldn't stop talking about this because if lights weren't strategically placed inside the cave, I wouldn't be here talking about caves. I might not dare go in at all.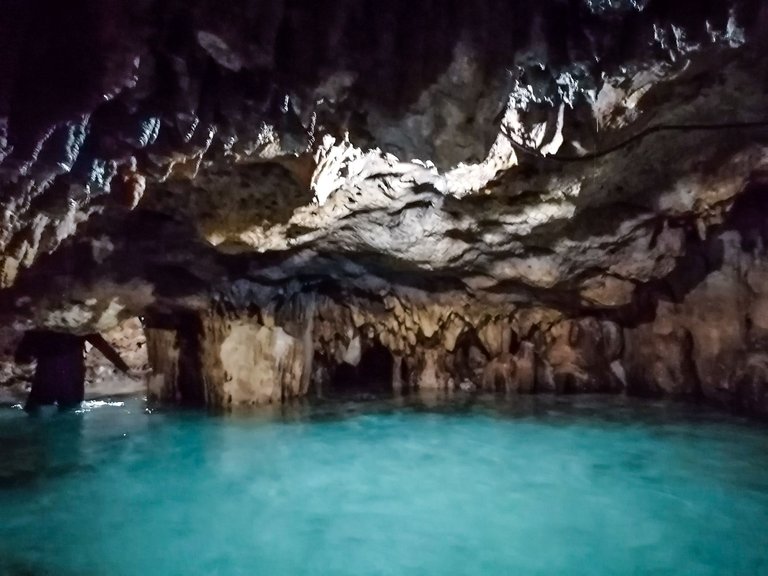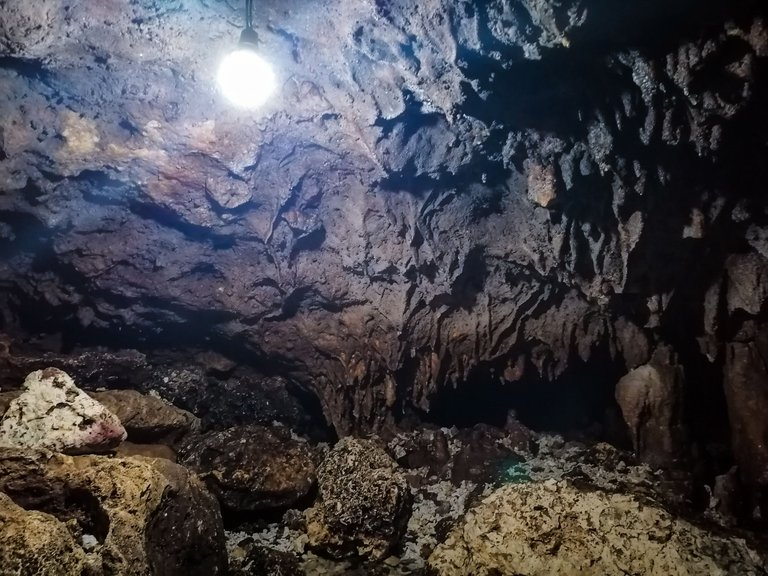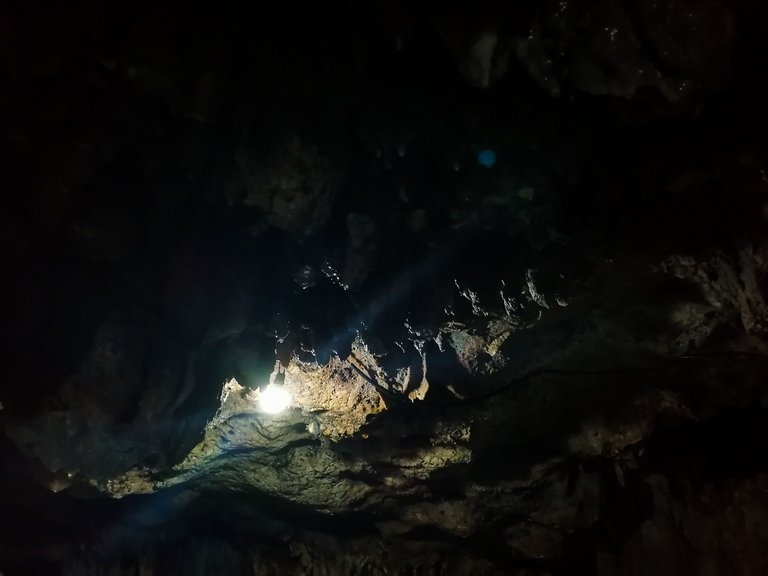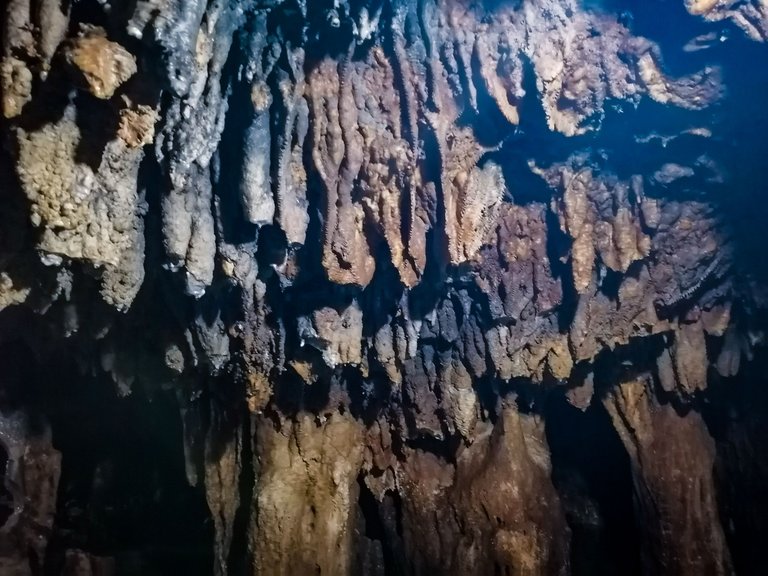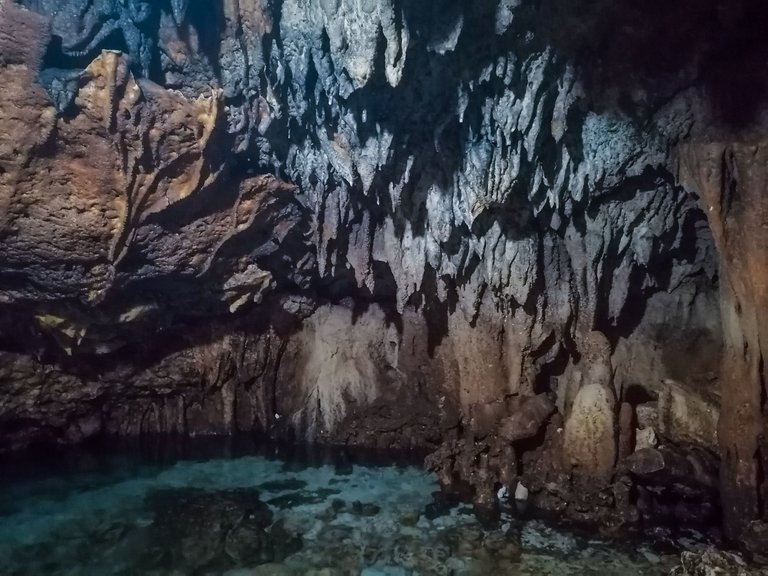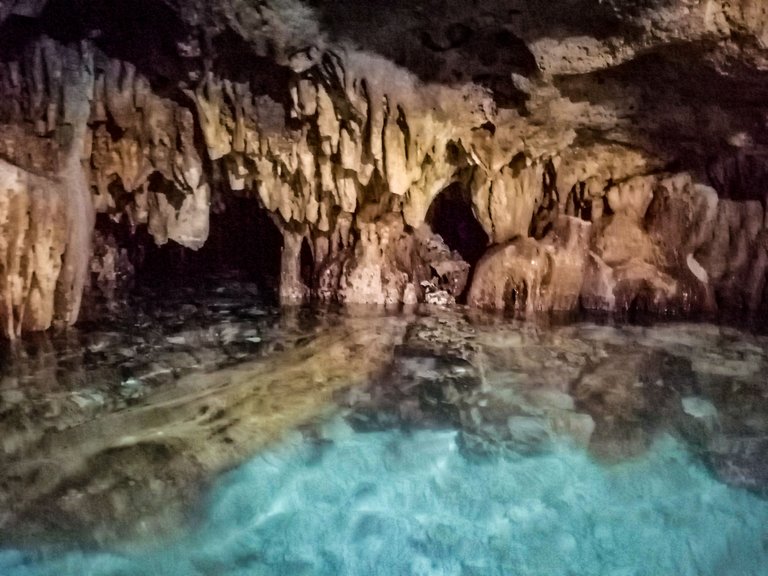 With a view of the crystal clear water and a chamber that appeared to be harmless, we advanced into the other end of the cave. Momentarily, I was happy and excited. The water was knee to lower hip deep so there's no need to swim at all. That means more time to breathe in and out as I'd normally do when inland.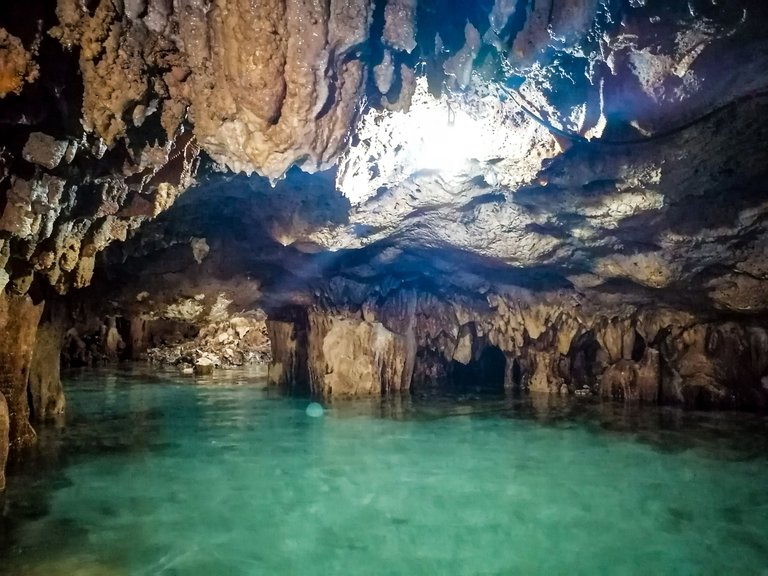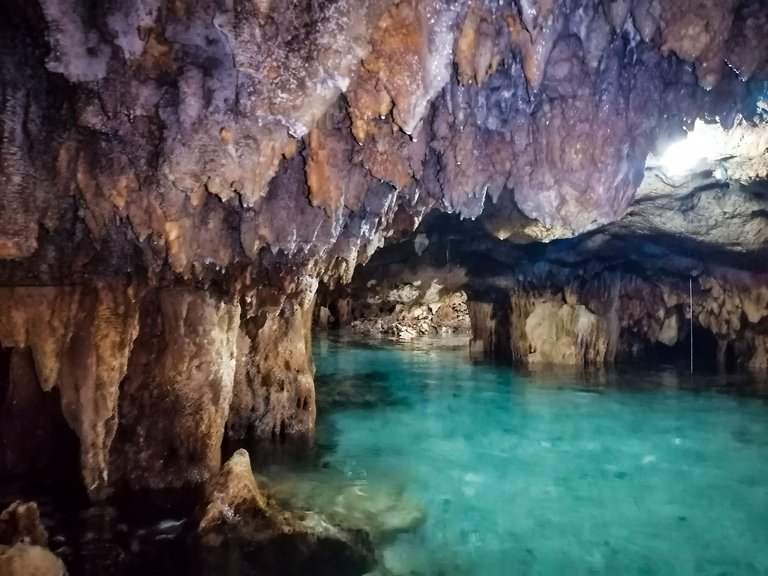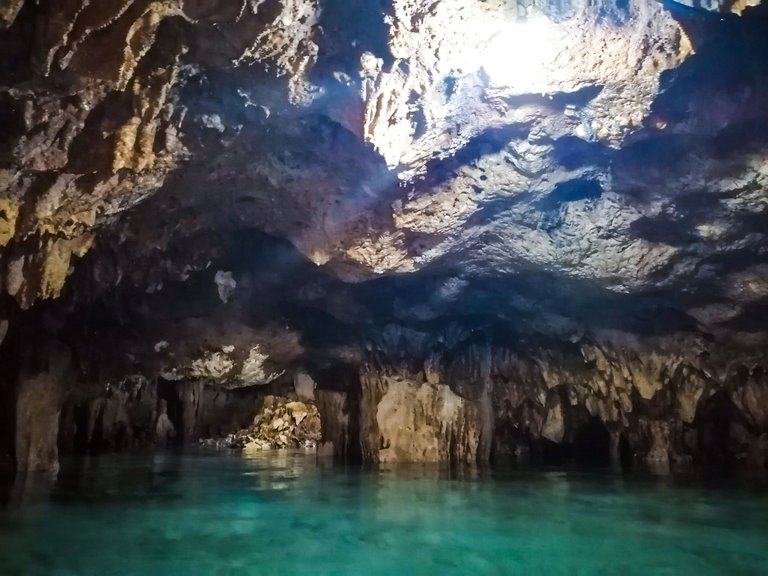 We reached the end of the cave or so we thought. We were taking a couple of photos here and there when a kid, who introduced himself as one of the guides, told us we could explore the cave further. The idea sparked interest but I almost fainted knowing where we'll be going will be totally dark. The light they've installed inside stops at the alter-like structure where the kid found us.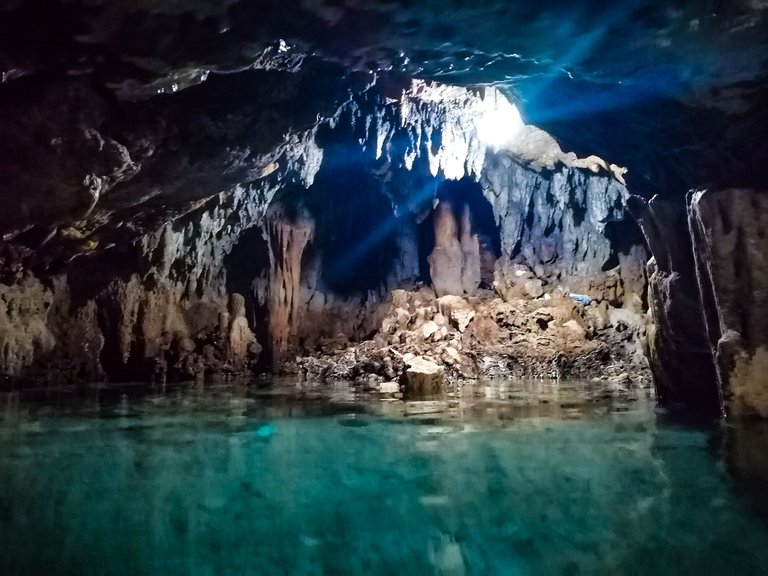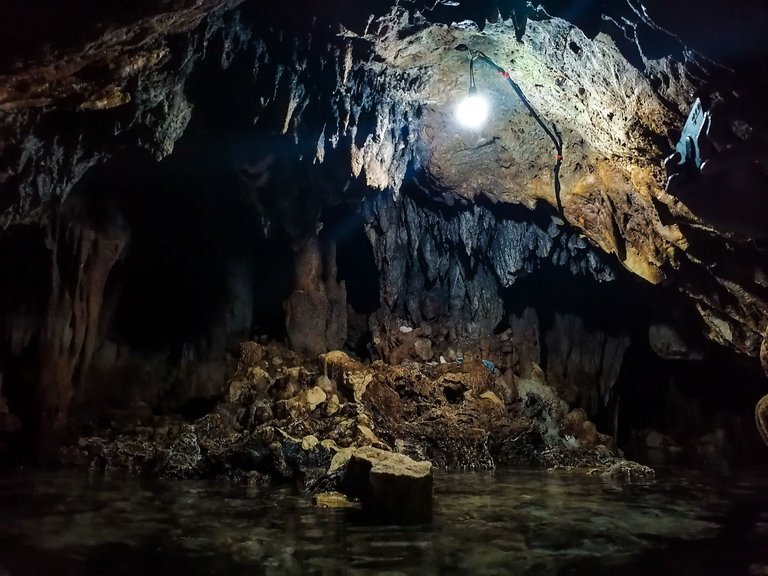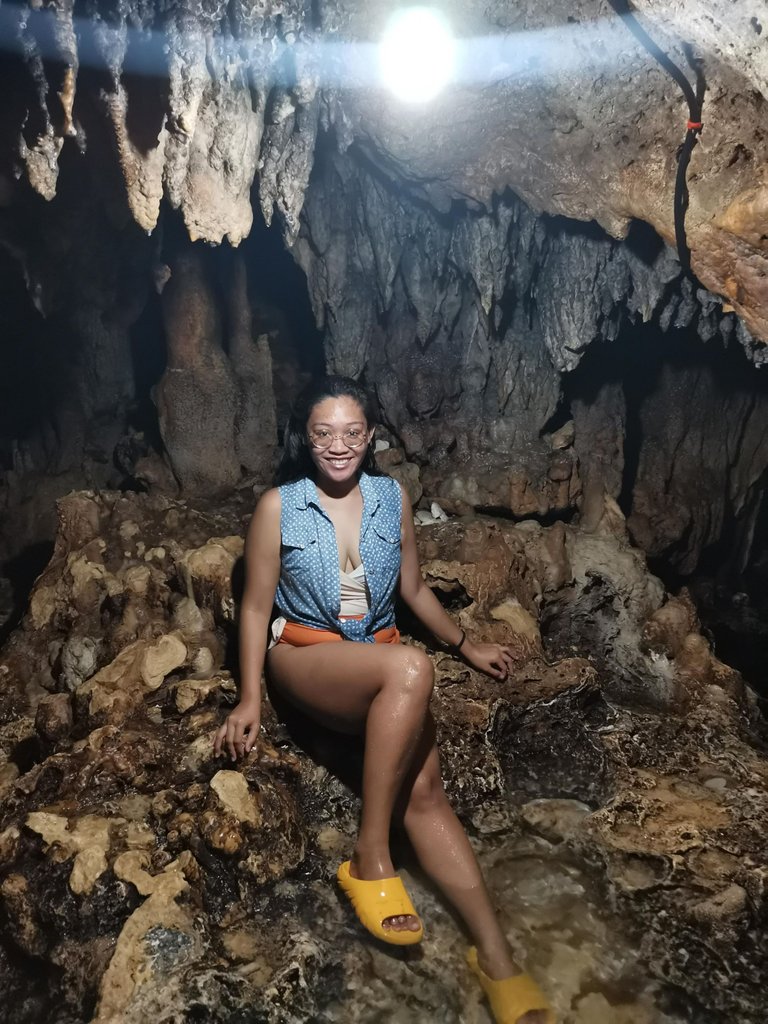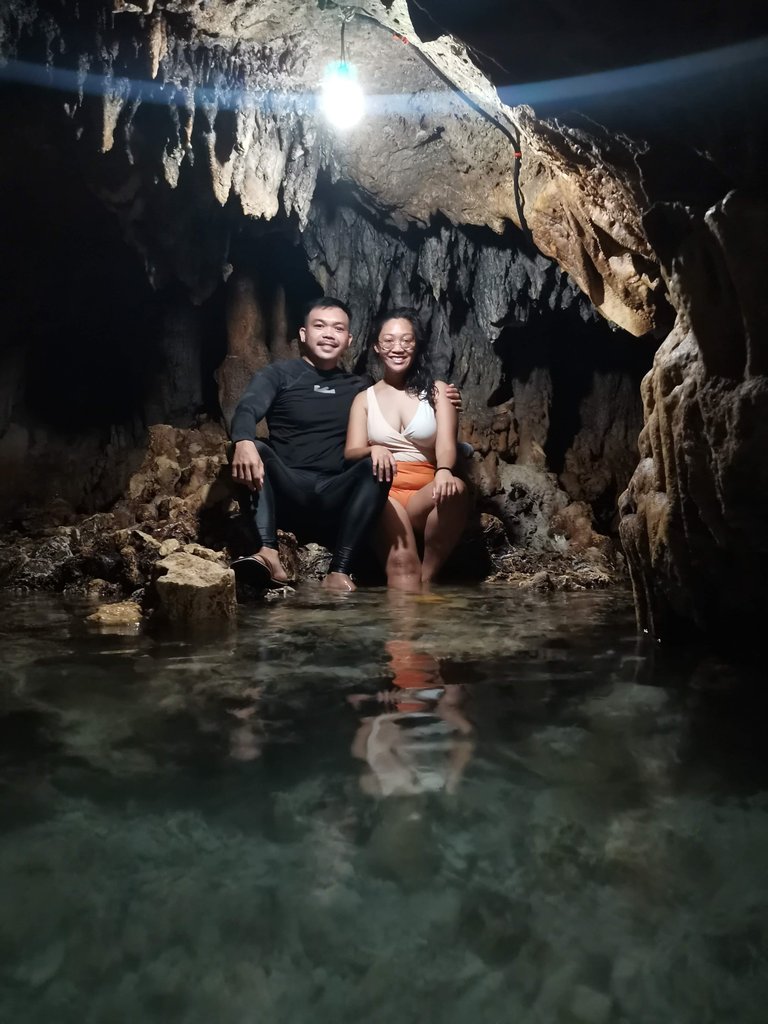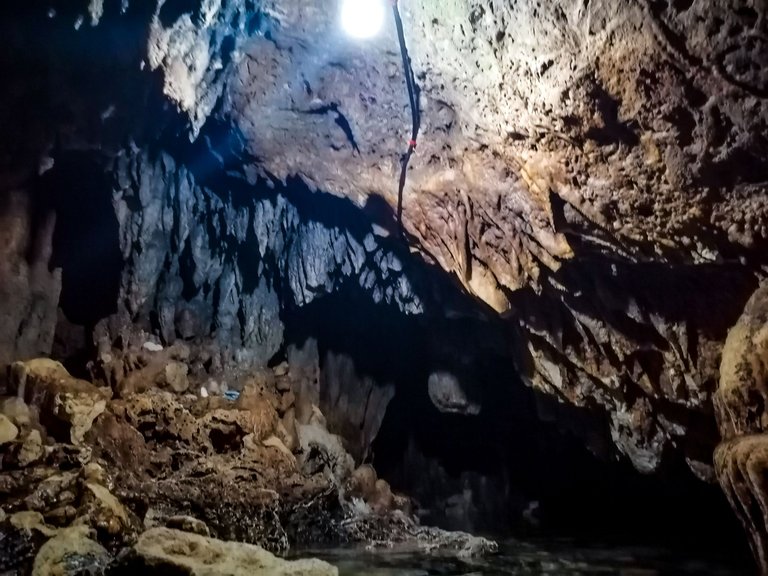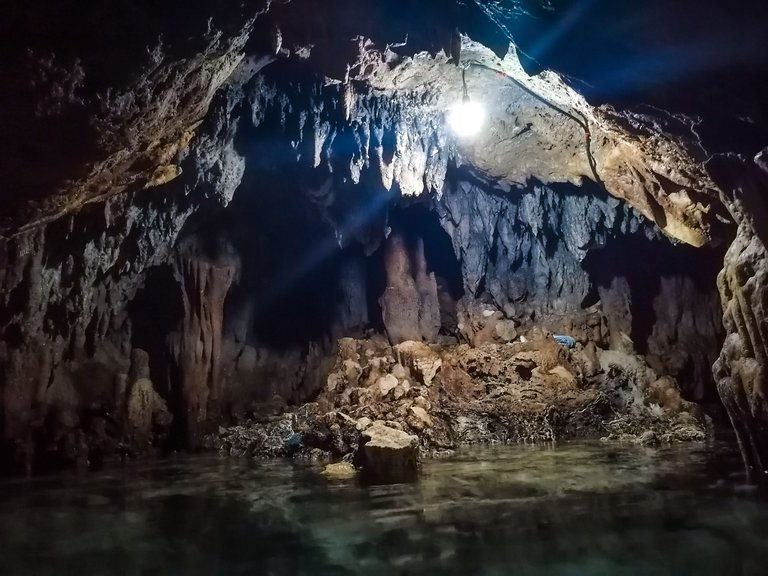 I can hear my 6-year-old niece saying "Don't be such a chicken, Tita Pat!" So I got myself out of the delusion I created myself. The kid led the way. GB followed and I being the last one to enter a world unknown to many, had to find all the courage to take the first step inside the hidden gem of Heaven Cave.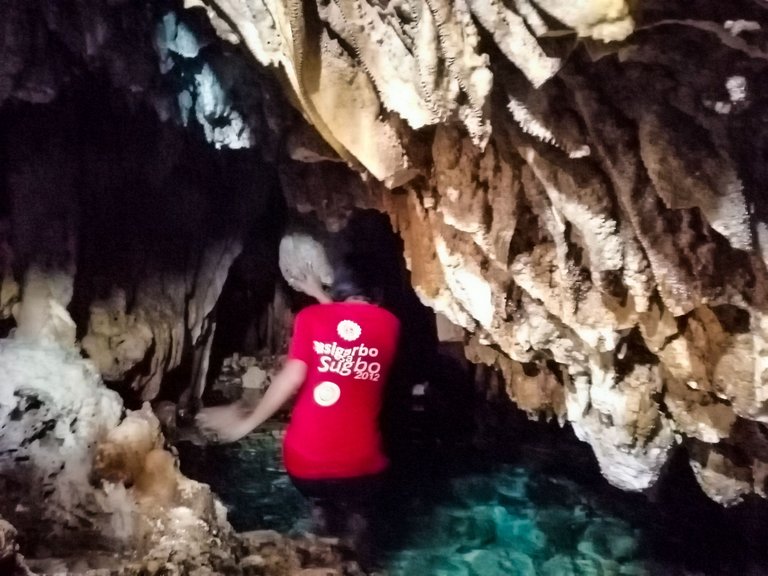 My anxiety skyrocketed when the path was too narrow that only one person could safely fit in at a time. It took a couple of minutes before I realized that I was holding my breath, preparing for the worst: a snake in the water, a sharp object cutting through my skin, or worst, an earthquake and death.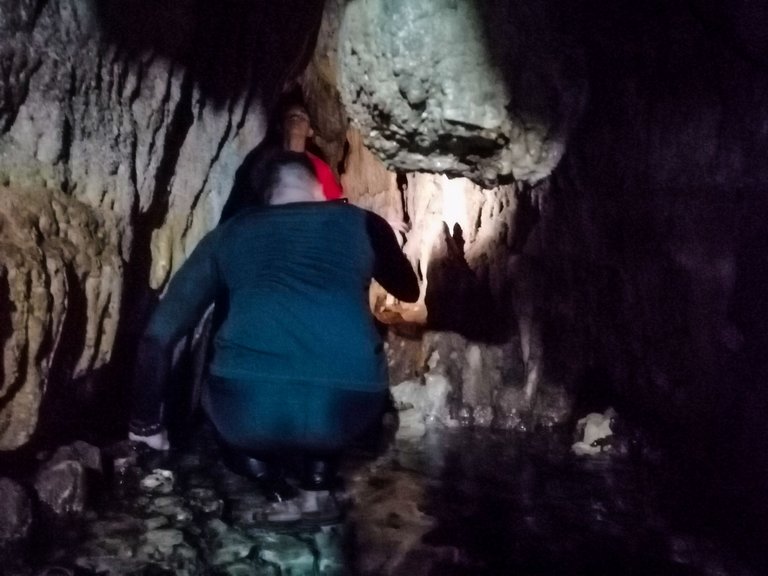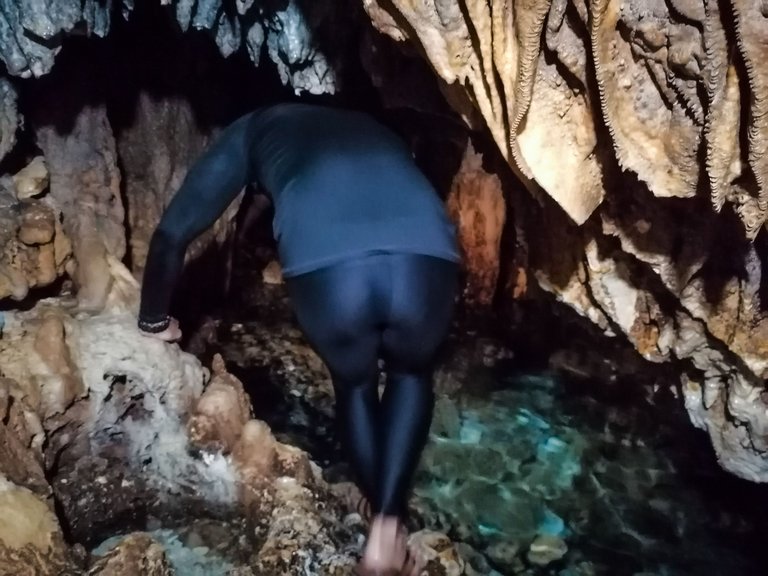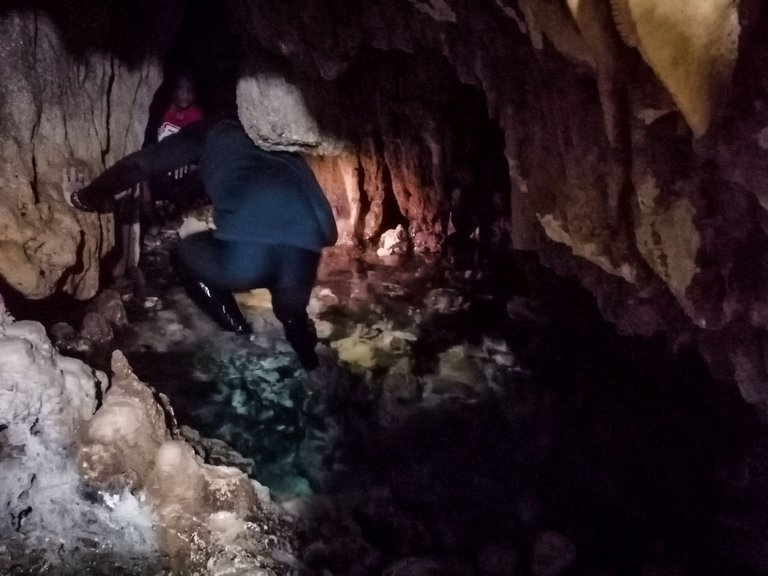 Some who took the same path may have found the journey worth it. It was and it wasn't. Sure I found out that there's more to Heaven cave that the altar-like structure where we could've chilled if not for this kid's outstanding service.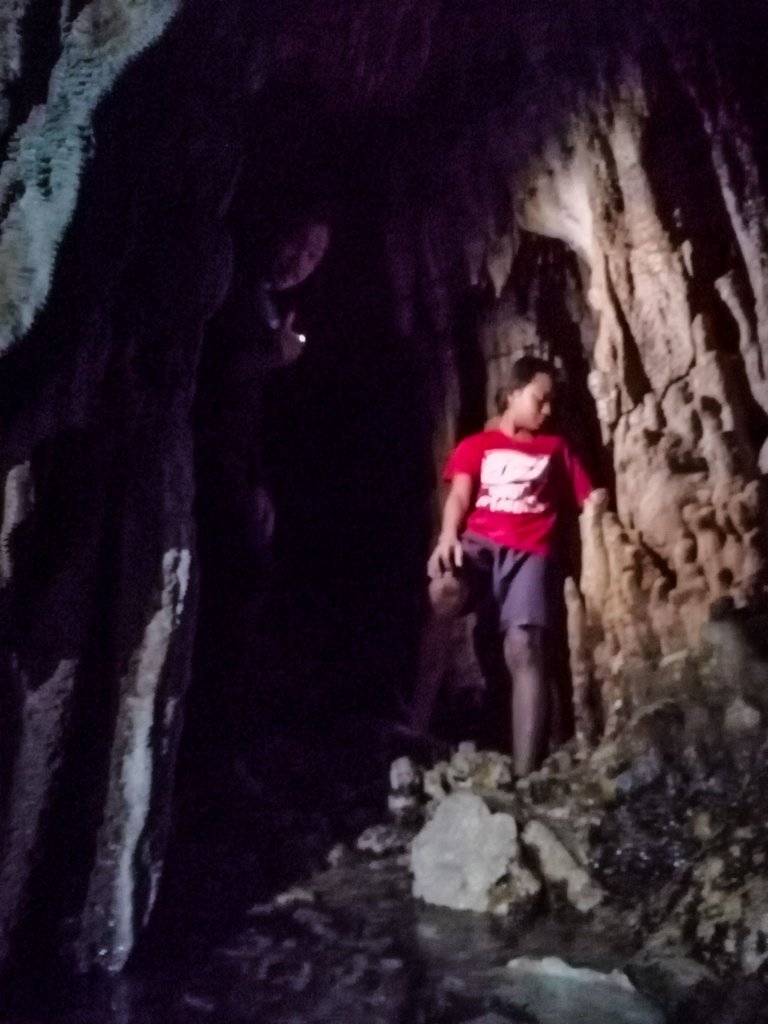 We later found out that without our phone's flashlight, it'd be pitch black where we stood. It was all dry now and according to the kid, we're at the last explorable part of the cave. Honestly, with bad eyesight, I couldn't see clearly anything. The kid told us to take photos with flash. Seeing the photos on my screen, that's the first time I agreed that it was indeed magical. I could spend the next five minutes trying to describe what I've seen inside but the photos I took would do the job better. So here goes: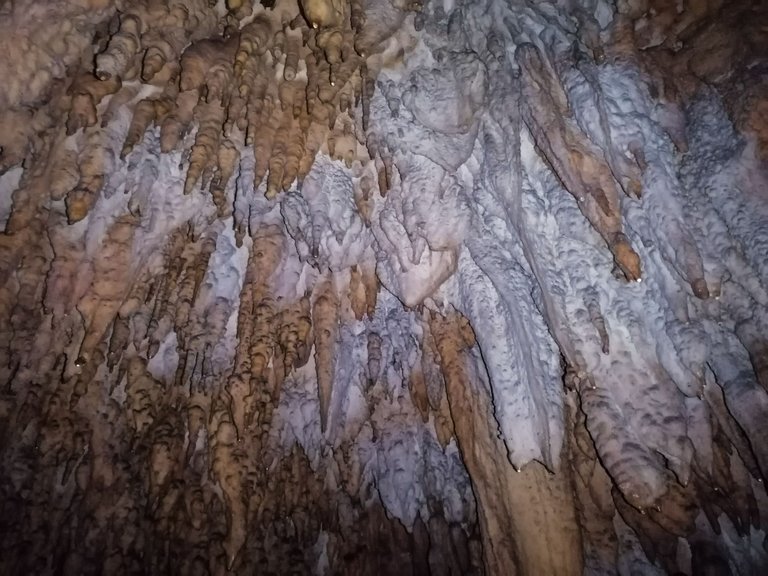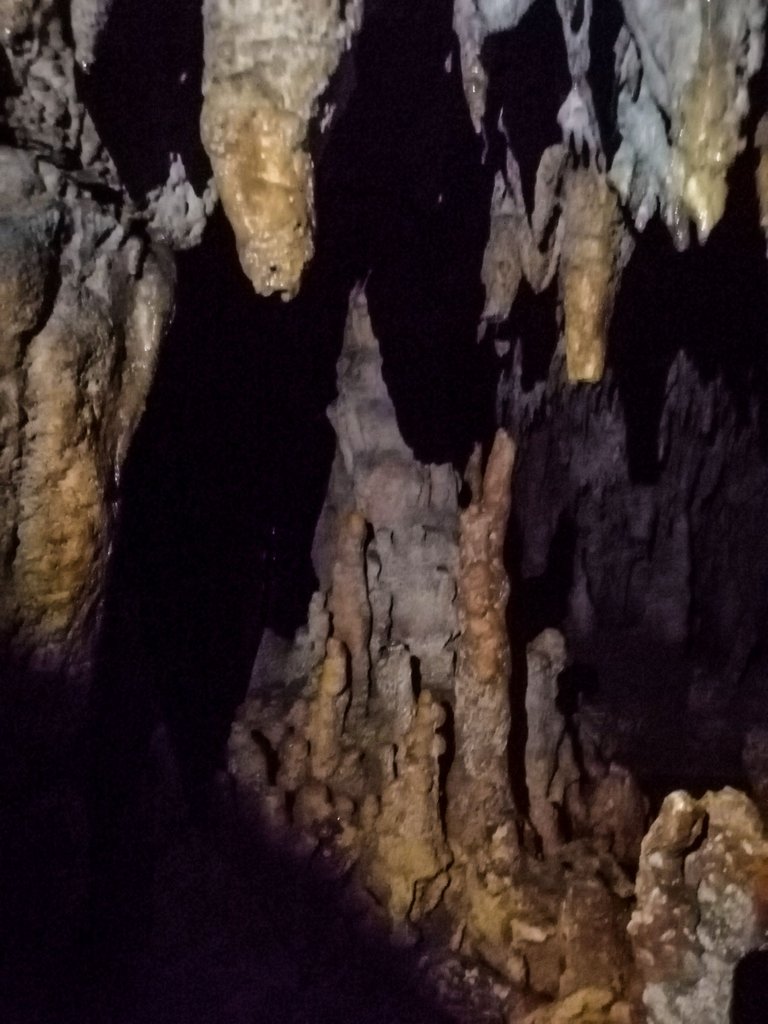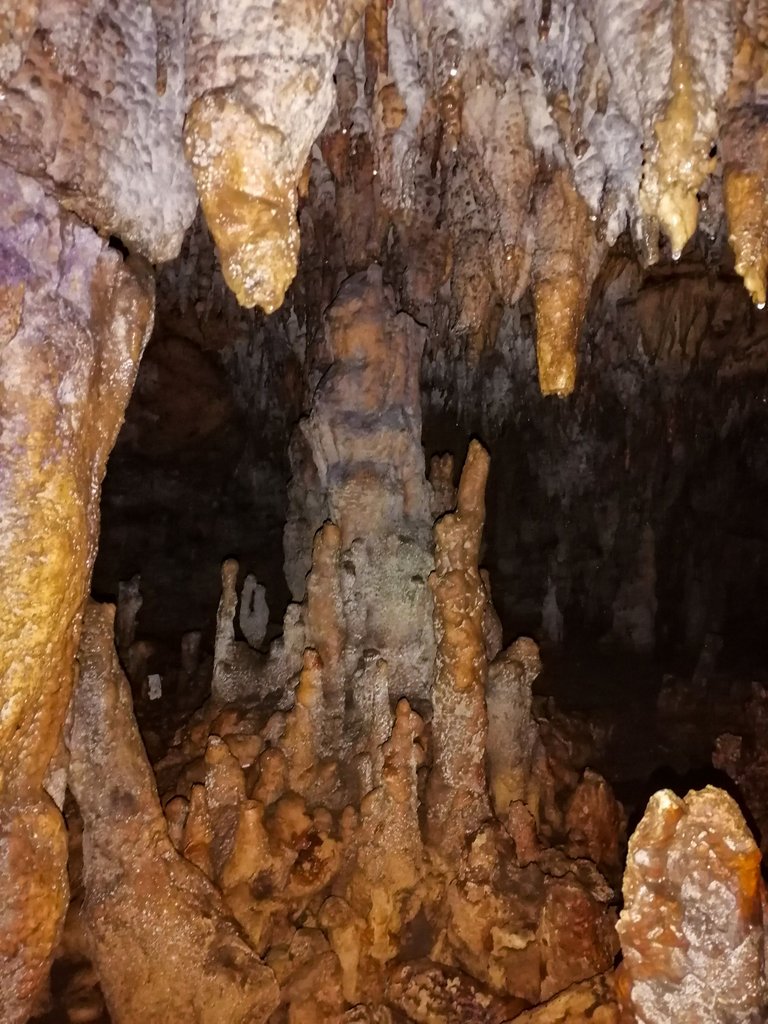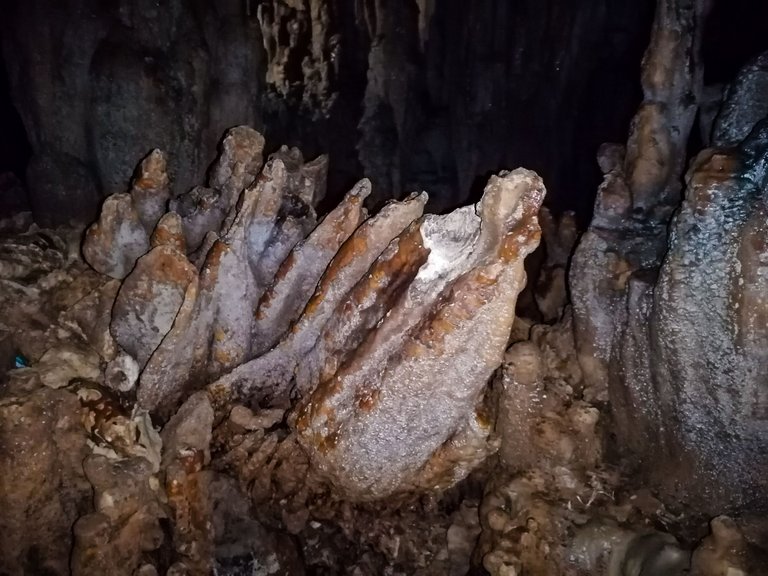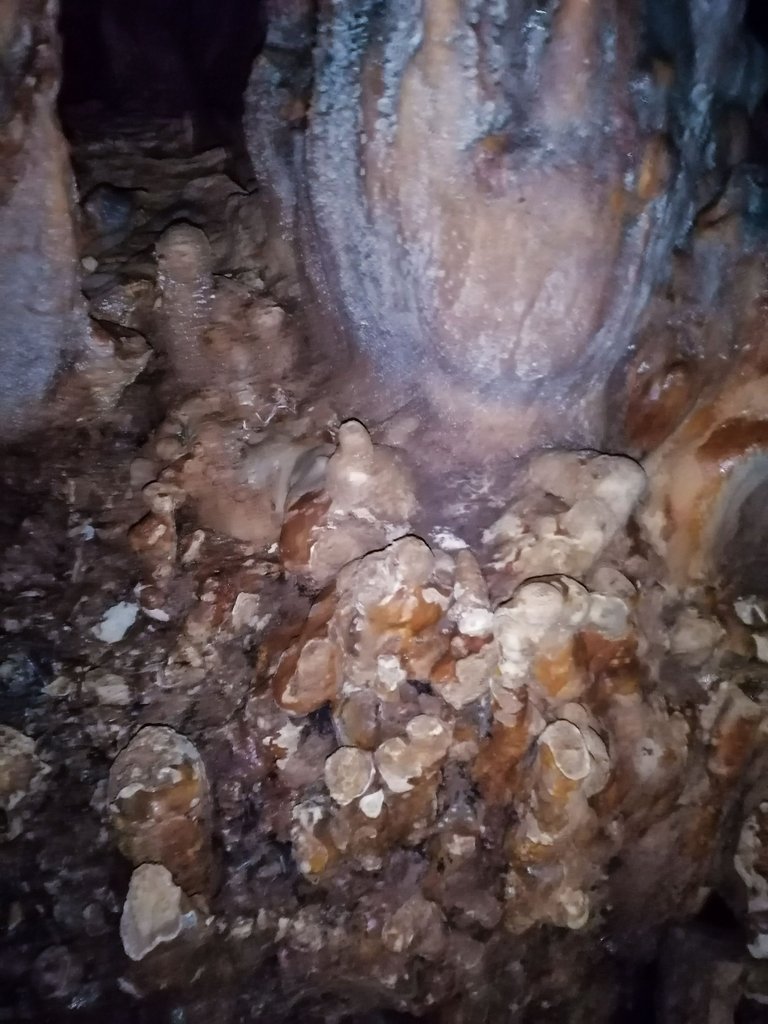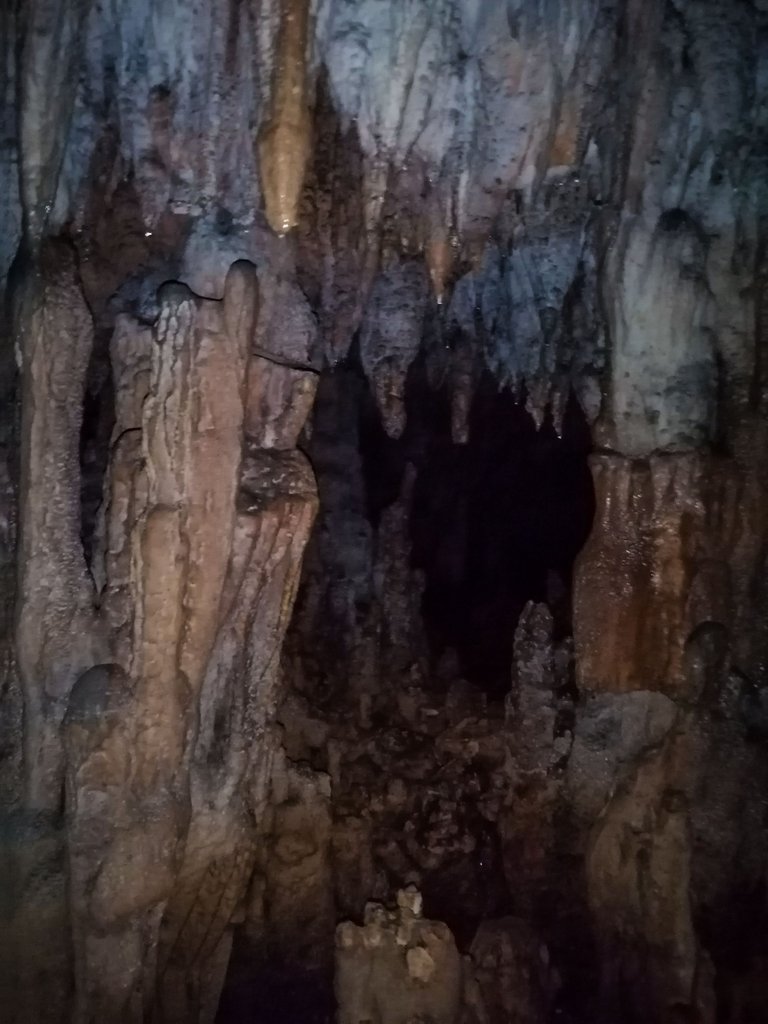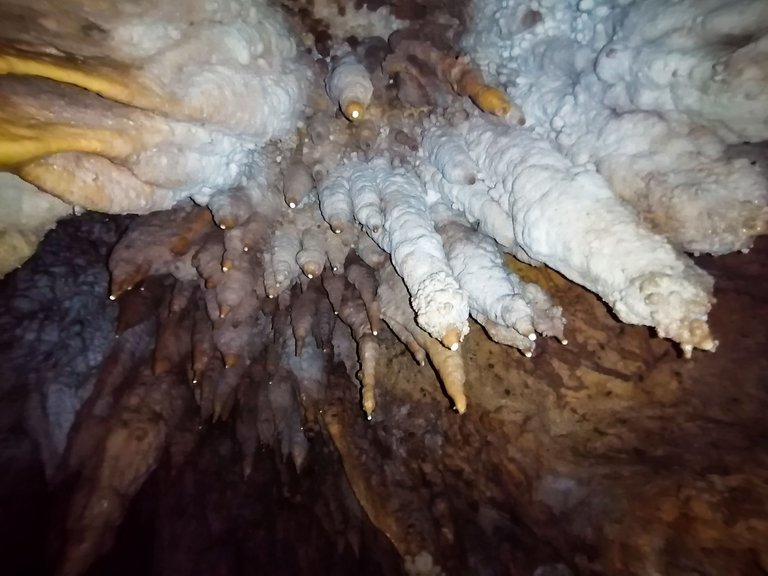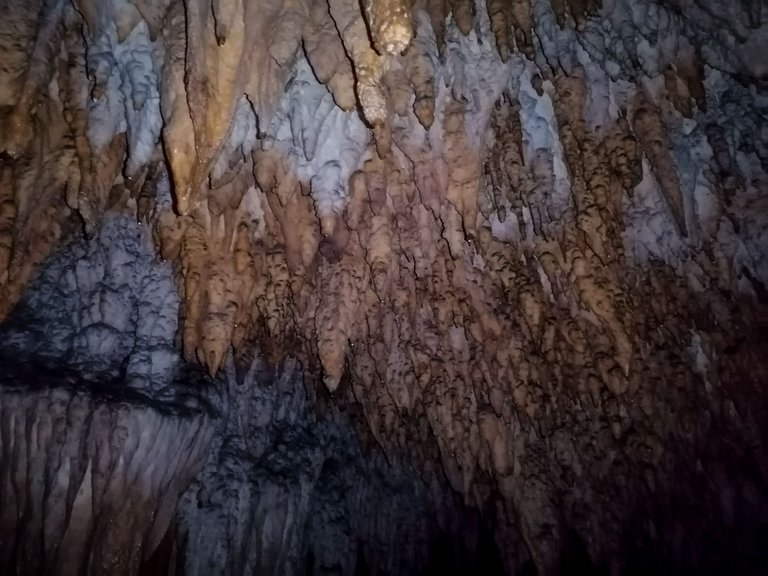 I was a bit sad to realize that it would be extremely challenging to navigate beyond the bigger chamber but the owner/management of the cave managed to cut (yes, cut) a number of stalagmites and stalactites in order to create a safe path for tourists like us. I don't major in environment/natural site preservations but it saddened me to see those.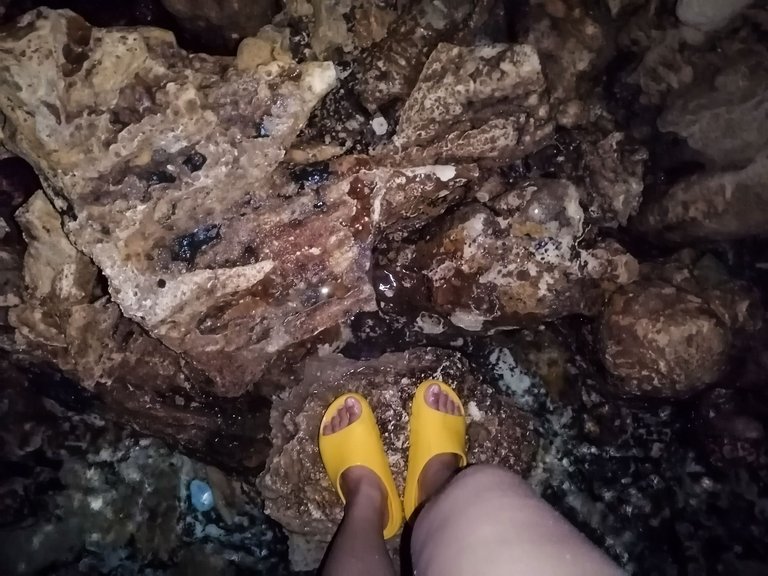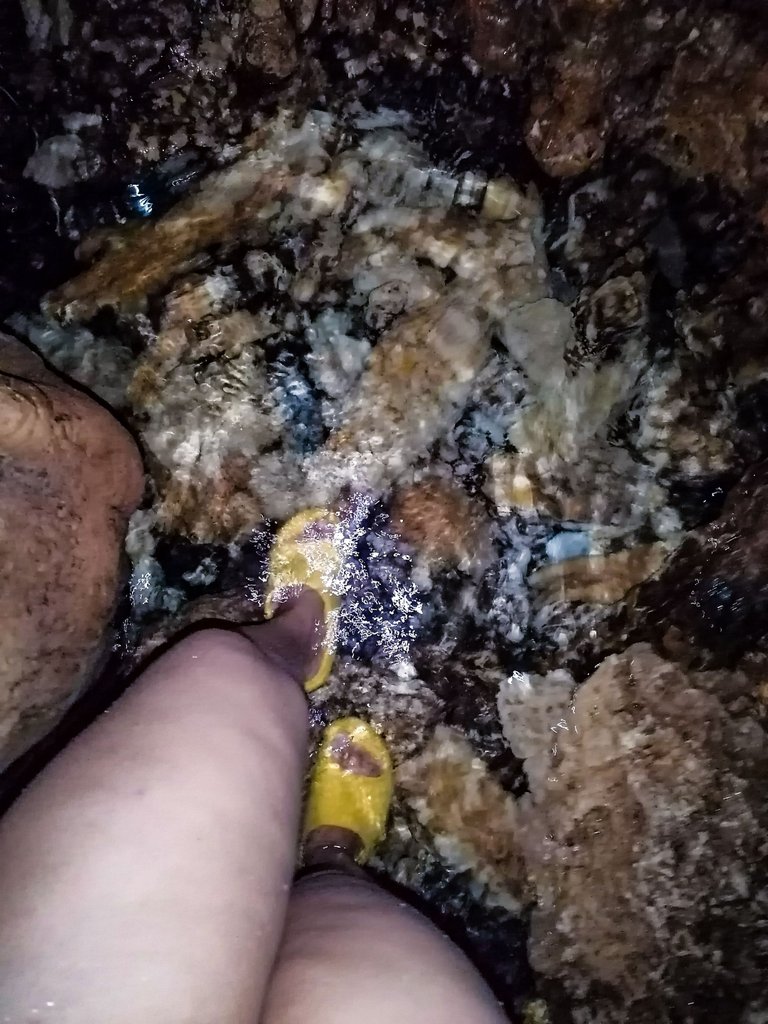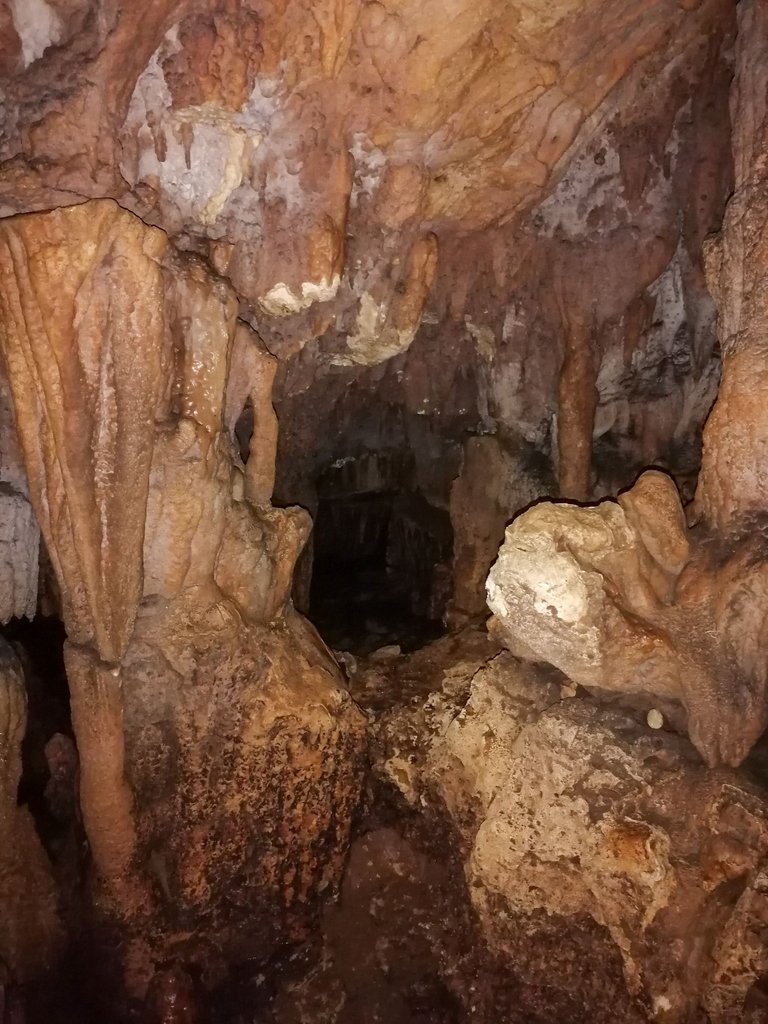 We heard stories about the cave from the guide but my brain couldn't take anything in at those moments. In a few minutes, we were told we should keep moving. I thought it's over and we're finally emerging on the other side of the altar-like chamber, but I was wrong. There was water once again and this time, I wasn't happy at all. It was dark everywhere I look and the cold water couldn't calm me either.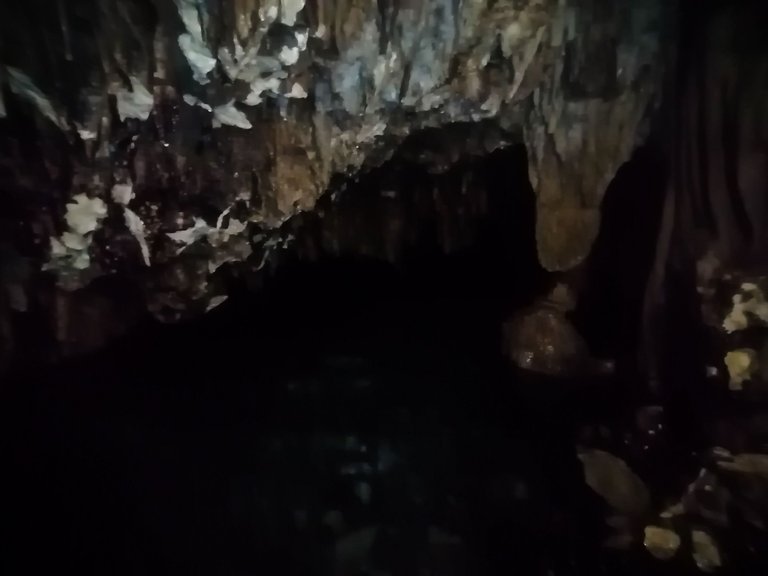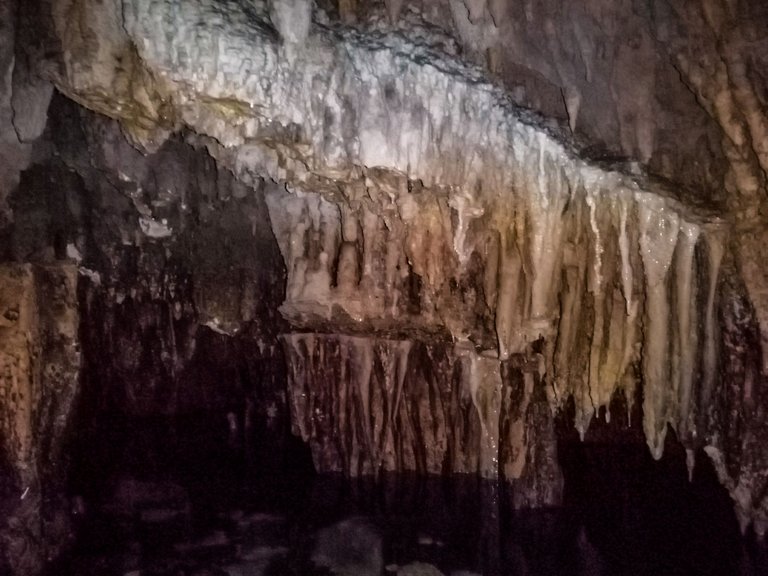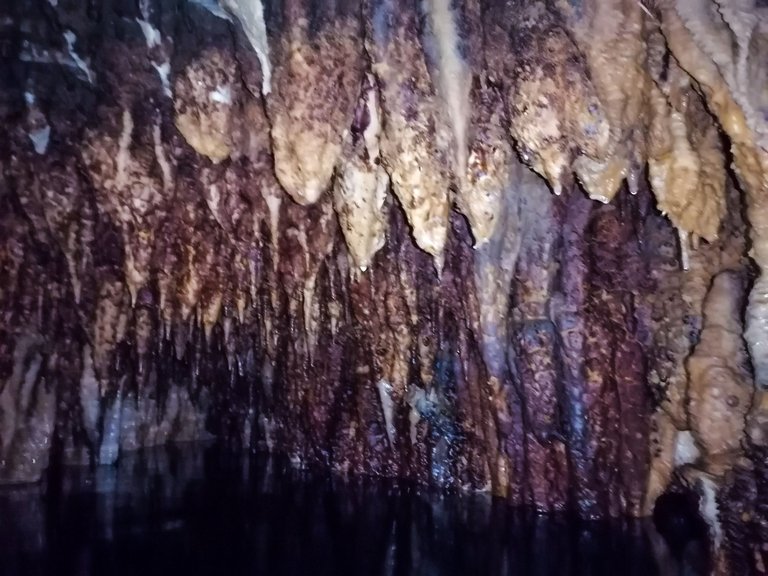 If this was a hotel, I'll give it a 5-star rating. The kid was beyond kind and hospitable. He knew where we should stop and take photos.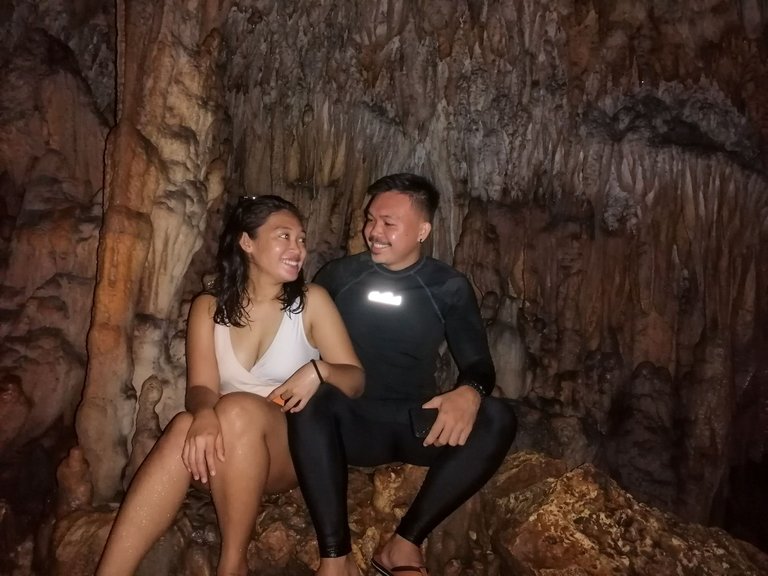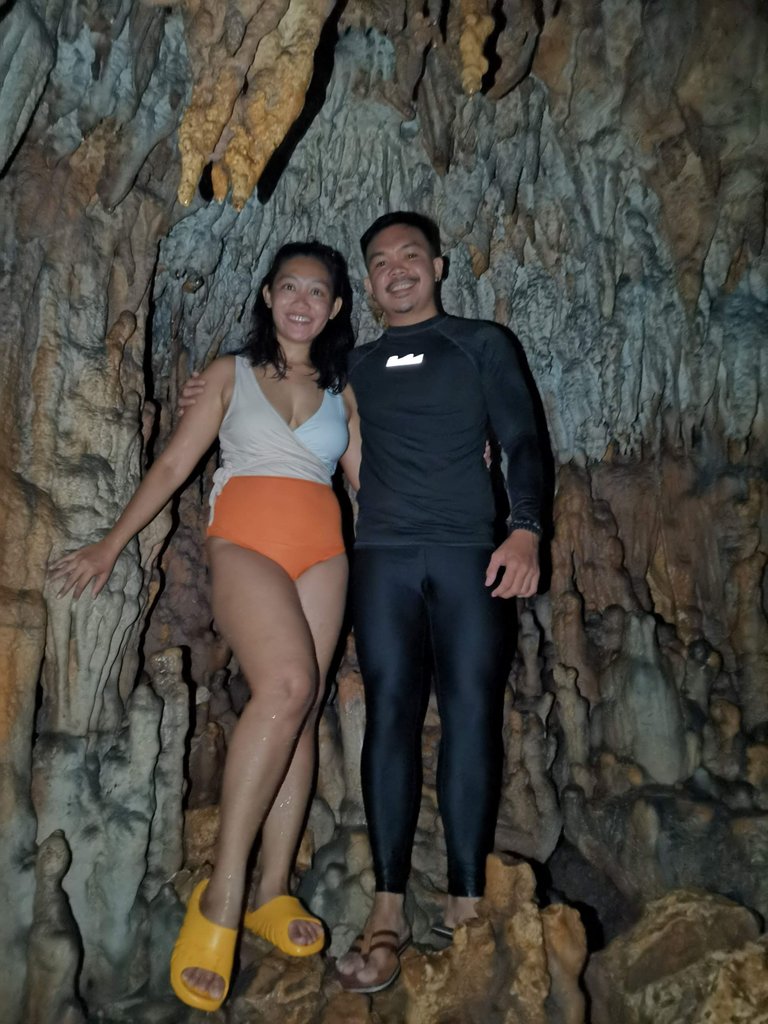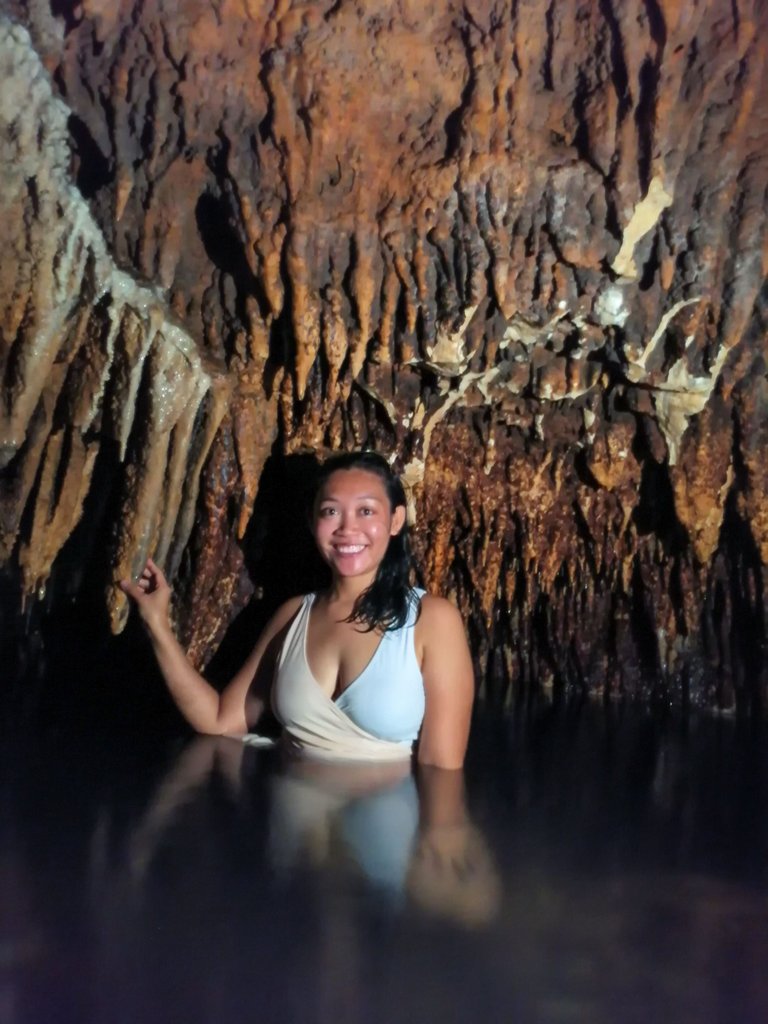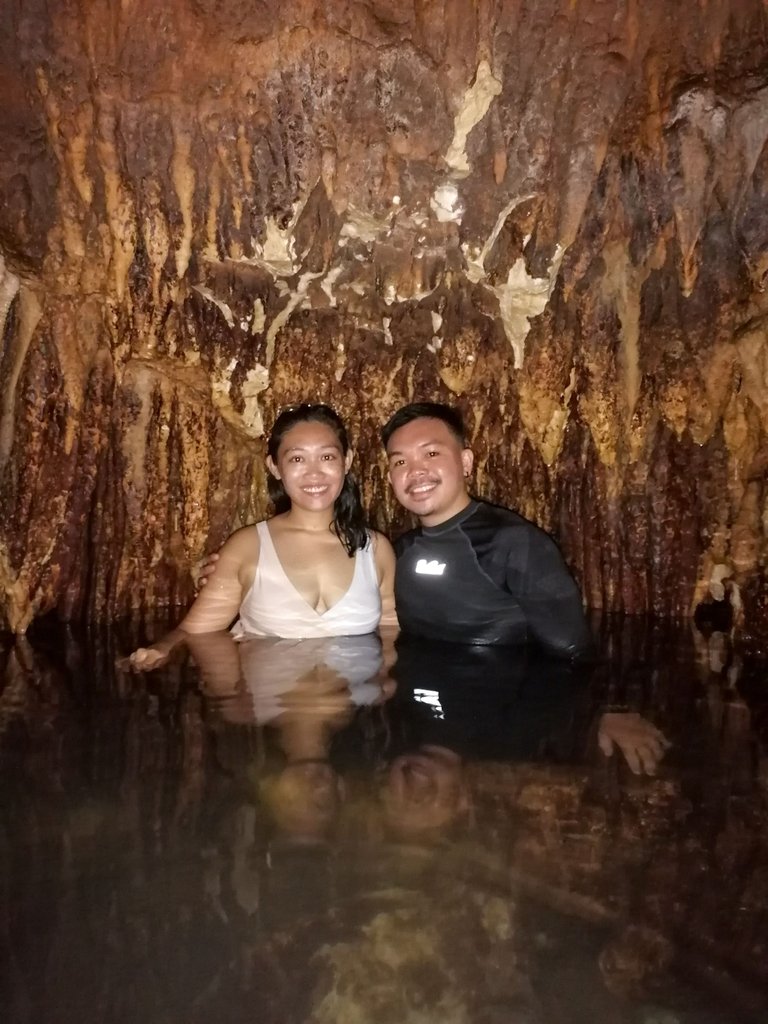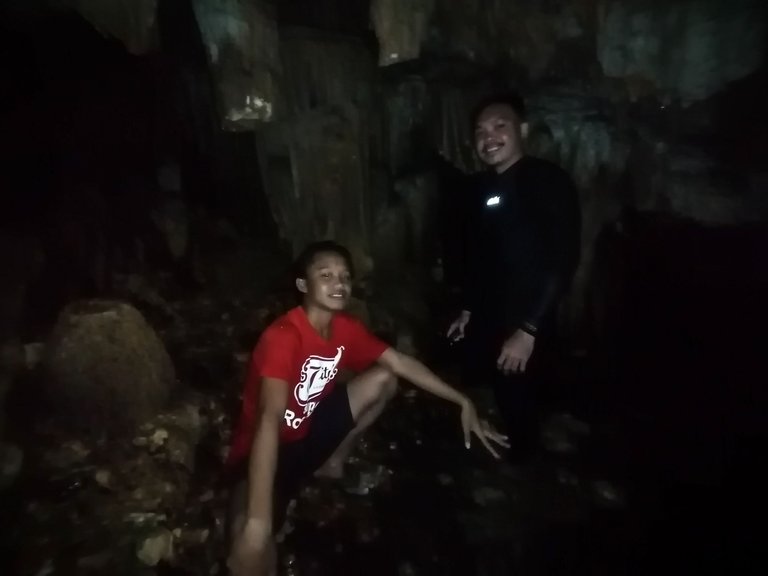 After this daring exploration, I finally concluded that the cave's shape is like a letter L that has been flipped upside down.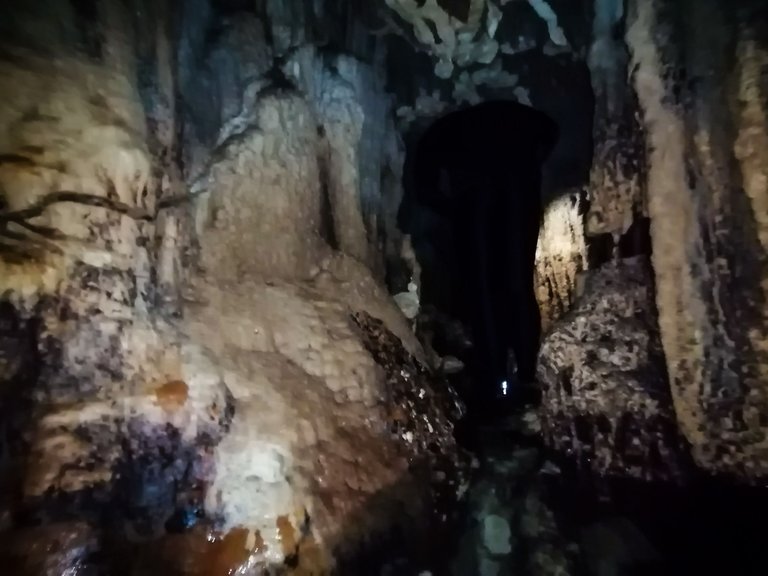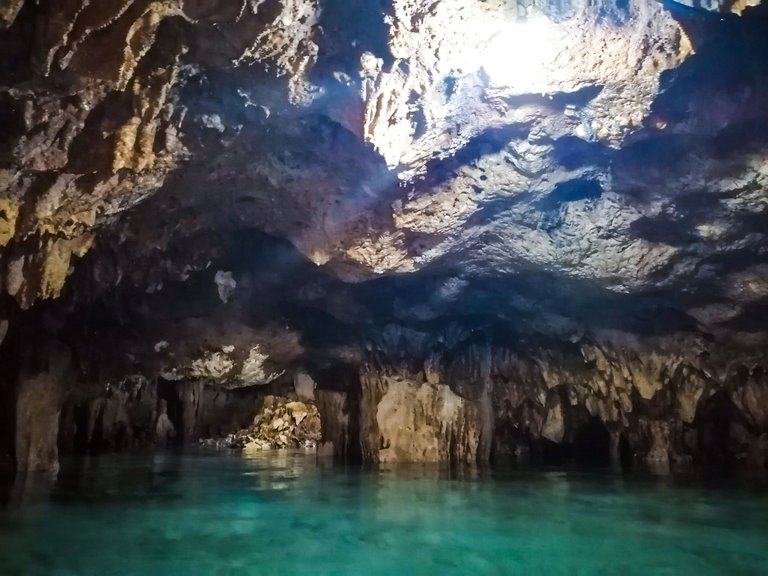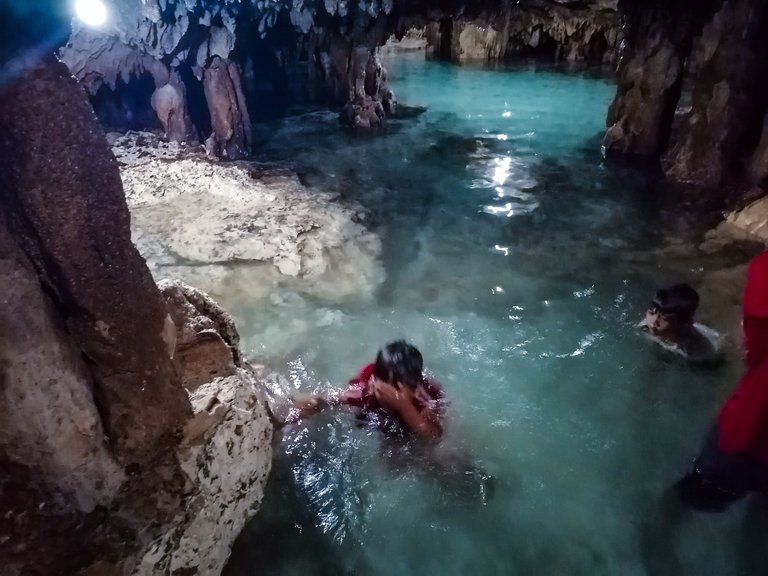 If you happen to visit Heaven Cave in Camotes you may ask the guides there to give you a tour of the inner chambers. I'm pretty sure they'll be more than glad to guide you. Nonetheless, the parts that are easily accessible should give you a heavenly feeling. It's not advisable for people with extreme fear of enclosed spaces to take the route we took in this post. You might have an anxiety attack inside once you realized you're surrounded by thick rock walls.
That's it for today's exploration! See you next time! 😁
---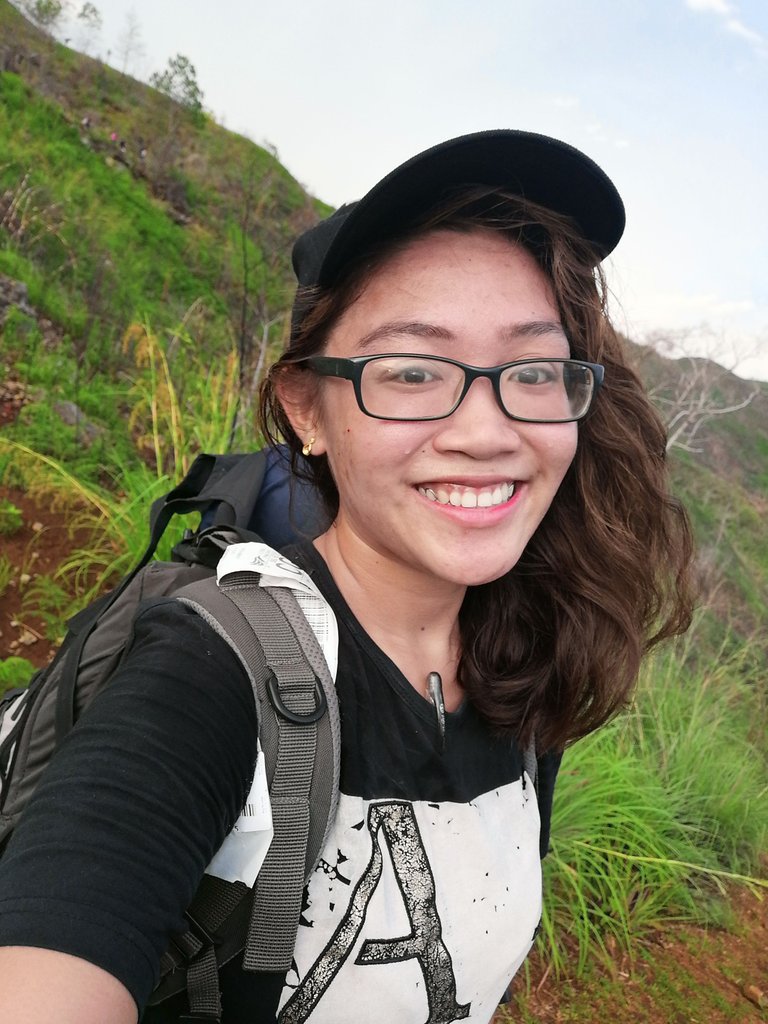 Patsitivity
Living life intentionally every single day, she believes that there's no limit to one's potential. Right now, she's on the loose for the pursuit of endless holistic self-growth and development. She wants to light the way for others. She believes there's no better way to leave a legacy than to pay it forward.
Her ultimate goal in life is to reach the state of enlightenment where there's nothing but peace, love, happiness, and contentment - nothing more, nothing less.
If you are captivated by what this girl just wrote here, an upvote is pretty appreciated. Follow her as she tells her stories full of positivities. The next story might be for you! ❤️