Hey there, Hive friends!

This time I'm willing to take you on one of the most gorgeous places I visited so far on this trip. Of course, it's located in Croatia... so yay, more Croatia related content! Lol


Plitvice National Park is located almost 200km or 300km from Croatia's big cities, you can either visit for the day if you're staying in Zagreb, Zadar or Split. It's not recommended to go straight for Dubrovnik, Pula or Rijeka, for instance, as distances are much greater. But still, whether you're going by bus or riding your own car, it's quite easy to get there and it's a quite popular destination.
I got there by bus, I was leaving from Zagreb, so at 6.30 my journey began... On the quick research I had made, I found out that it was best to get there as early as possible, as the park opens at 7am, and it can get a bit crowded if you visit by midday, let's say. So I got a ticket for the earliest bus I could find and voila, there I was, 9am standing right in front of Plitvice's Lake entrance.
As many other places, I found this one lurking through Instagram and believe me, it did not disappoint me at all. What I had seen on pictures was raw reality, no filters needed, no photoshop... just pure nature. And believe me, sometimes it gets hard to get travel-content that hasn't been sugar-coated by an influencer (I have nothing against influencers... but, hey, come on, I want to see the real deal, not just filters!!).
As I said, I was there by 9am... and guess what, there was already a huge amount of people. Lol. But who cares, when the first sight you get of the park is this one:
---
---
Stunning, right?! Well, enough of this extensive introduction. Let's get to the real deal.

Plitvice National Park

This masterpiece of nature is no less than 295 km2, so imagine how much time it'd take you to visit it completelly... Luckily, it is certainly organized in a very clear and easy to understand way, so as tourists don't get lost at the moment of walking through the different paths.
At first, this park is divided into two huge sections: Lower lakes and Upper lakes. What's the difference? The sight you get from the different lakes (duh!)... and mostly, the huge amount of people that are in them, haha. Lower lakes, as it's the most popular thing, tends to get incredibly crowded and there's not so much walking to do.
If you're willing to just see the Lower Lakes, you can either go on three of the four paths that are available. In two of them, you will get through 5km of the park, in which you will need to take a ferry across the lakes and a shuttle to take you back to the entrance. In the other one, you did a bit more of walking, as it was an 8km path, but still, ferry was included and shuttle too.
Those were not my type of adventure, a huge "no, no" for me. Lol. Instead, I went for the fourth option: an 18km hike. 'Cause, why not?!

Veliki Slap, or Bit Waterfall

Plitvice is well known not only for it's incredibly blue and turquoise shades... but also, for it's stunning waterfalls.
As soon as you start walking, no matter which path you have chosen, you will be directed to Veliki Slap, or Big Waterfall. A huge waterfall of no less than 78m that has everyone stunned for a while. It's quite a touristic spot, so make sure to be patient while being there.
It is said that this huge waterfall gets completelly frozen in winter... so I'm quite thrilled to see all this in December or January, it must be stunning.
---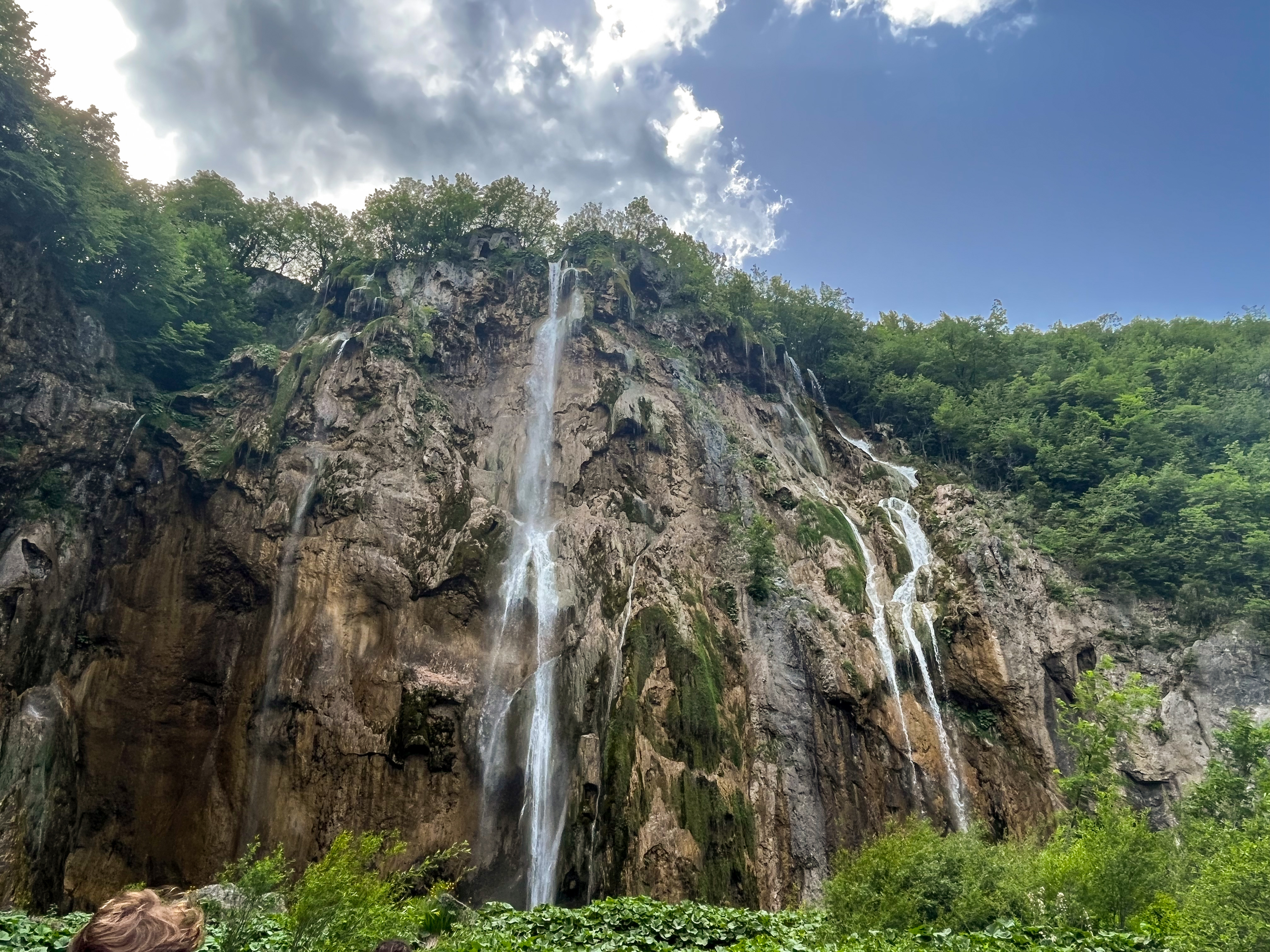 ---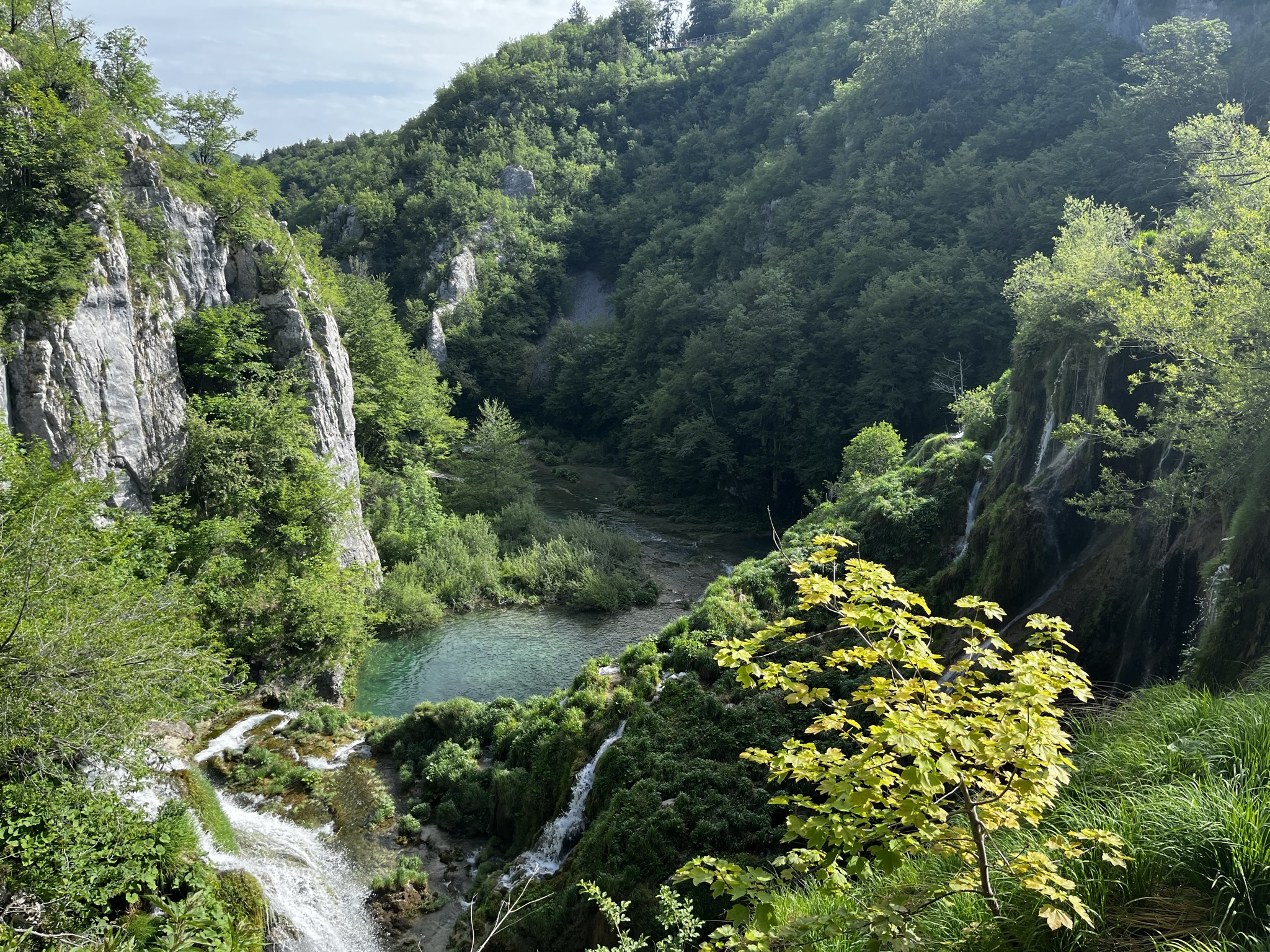 ---

Visiting the Lower Lakes

As I've already said, it's the busiest part of the park. Tourists everywhere, pictures everywhere and lots and lots of waiting time to get to the ferries. As I was going to do everything walking, that's one huge advantage... not having to wait and enjoying nature instead!
---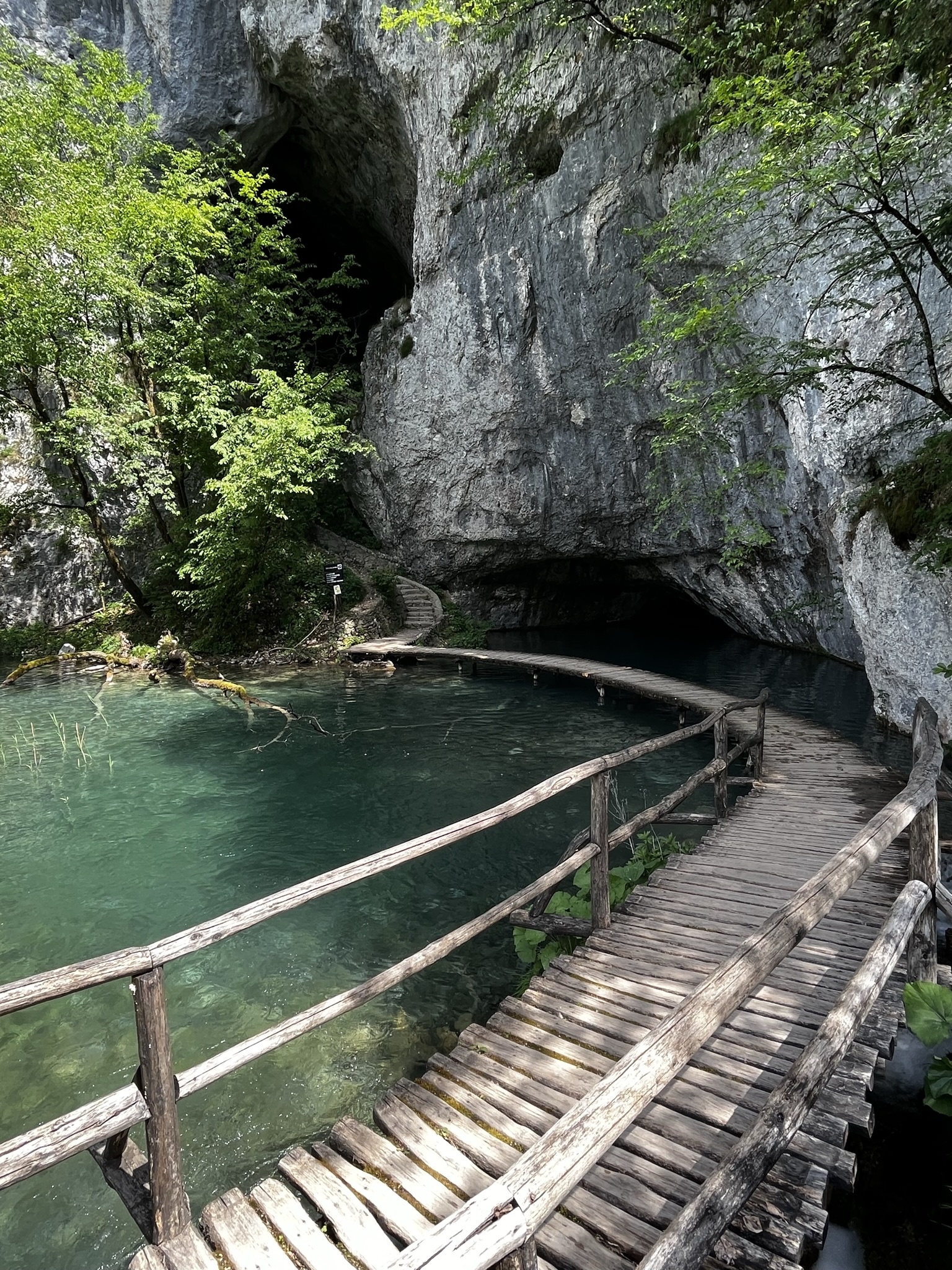 ---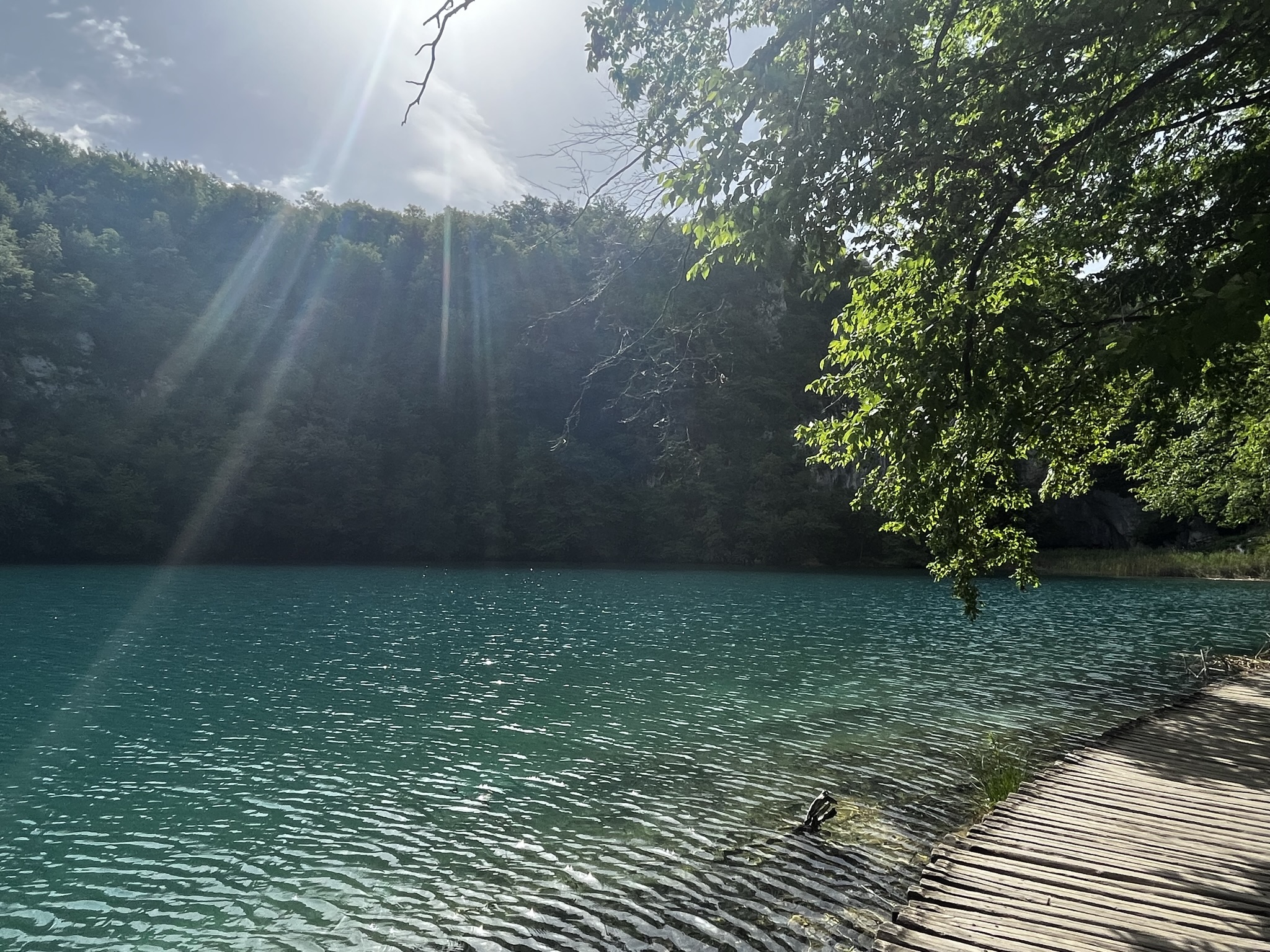 ---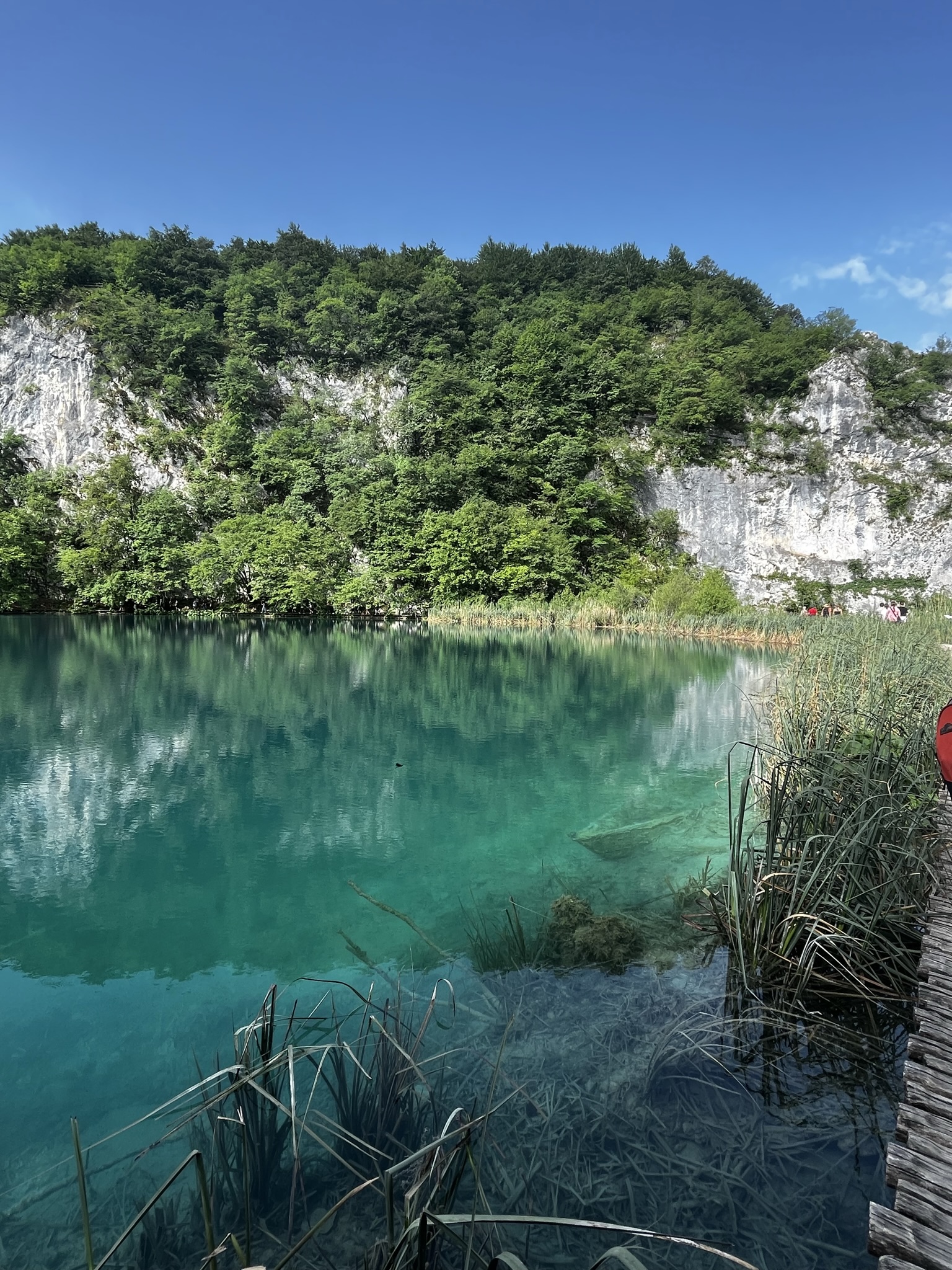 ---

As you're mostly going through the lakes, you have to walk in wooden runways that are as much as 1m wide. Quite interesting to take pictures, keep on walking and try not to fall into the water, right??! Hahaha
But who cares about crowds when you have this views!?!?!
---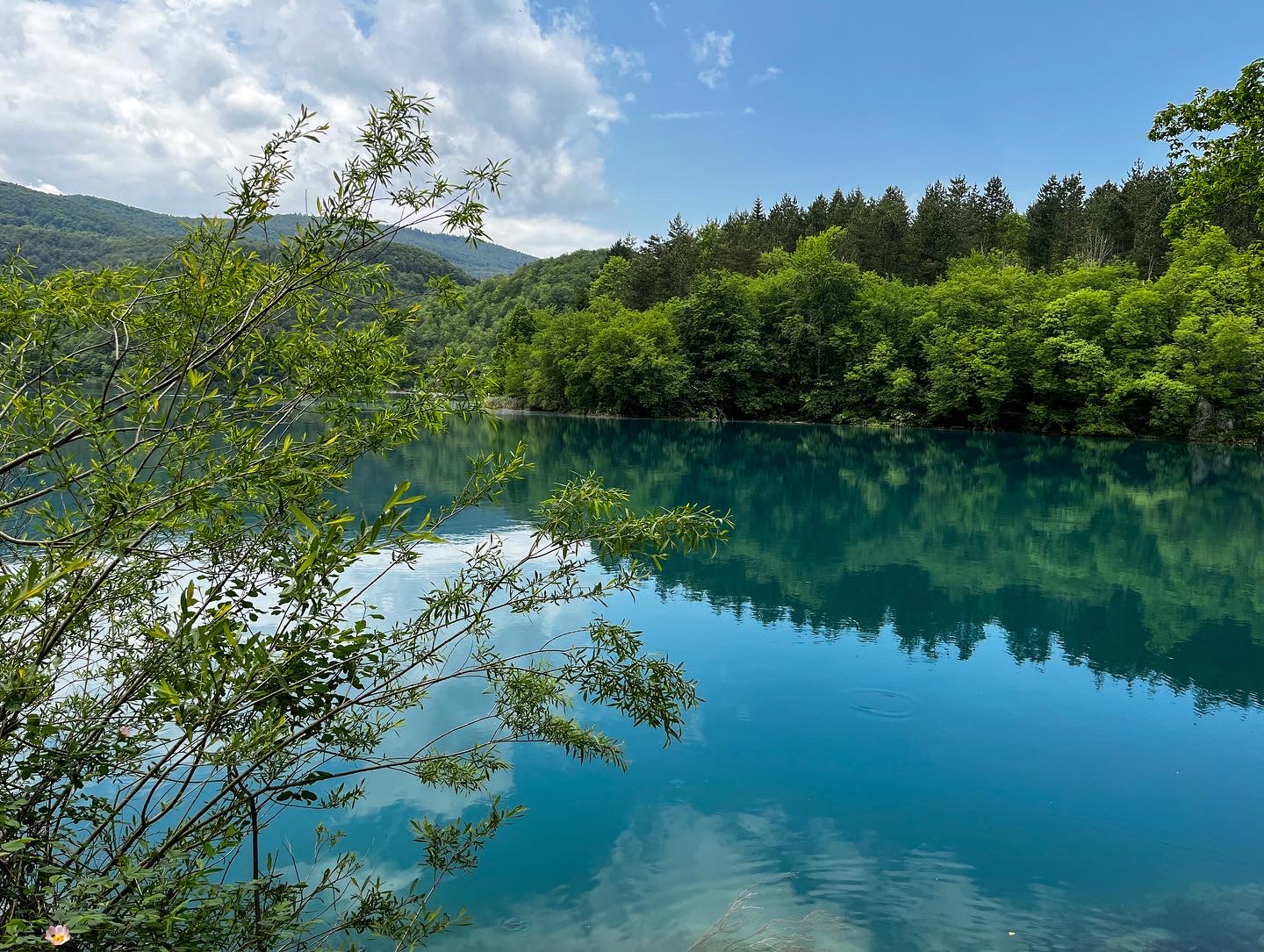 ---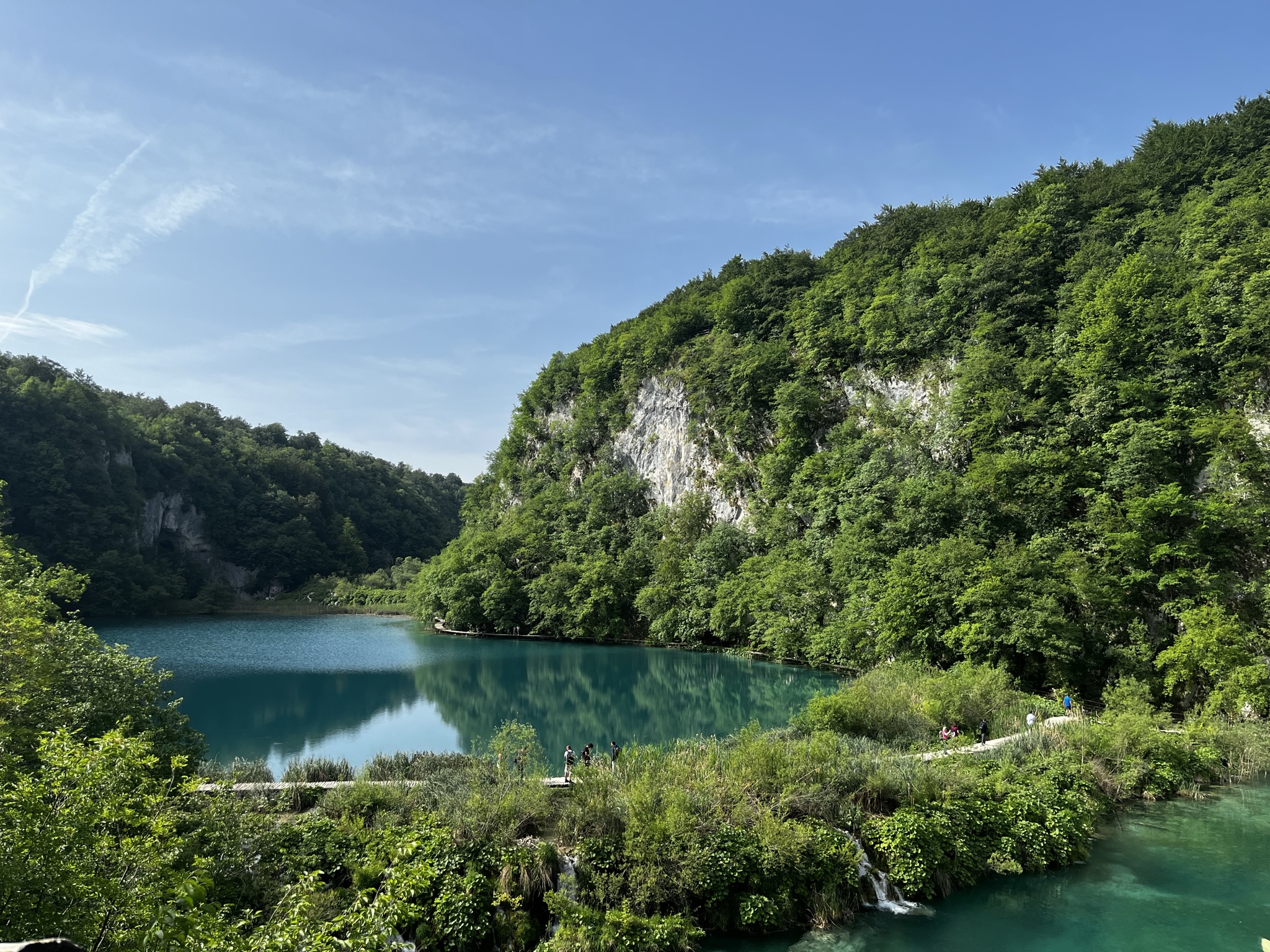 ---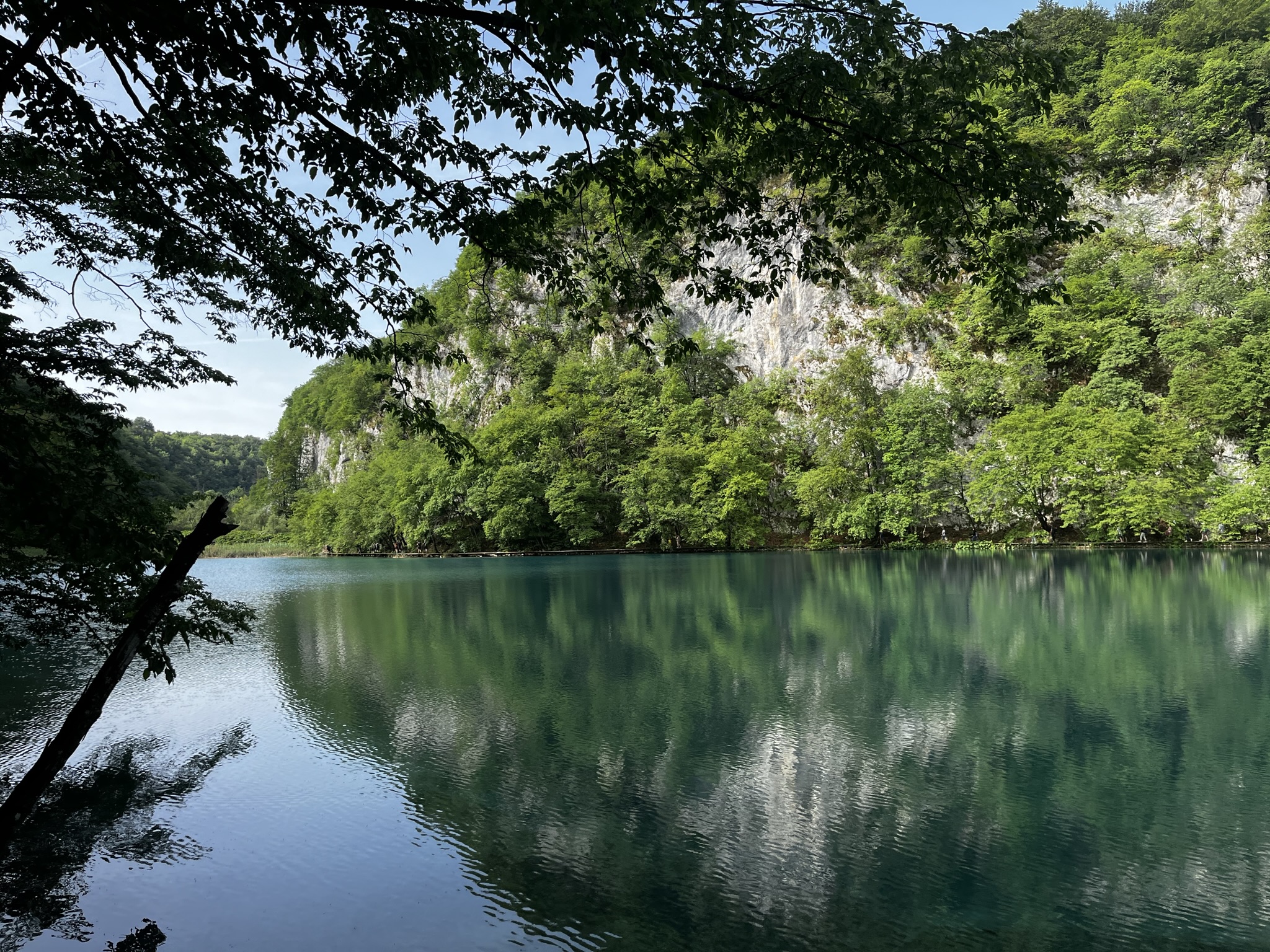 ---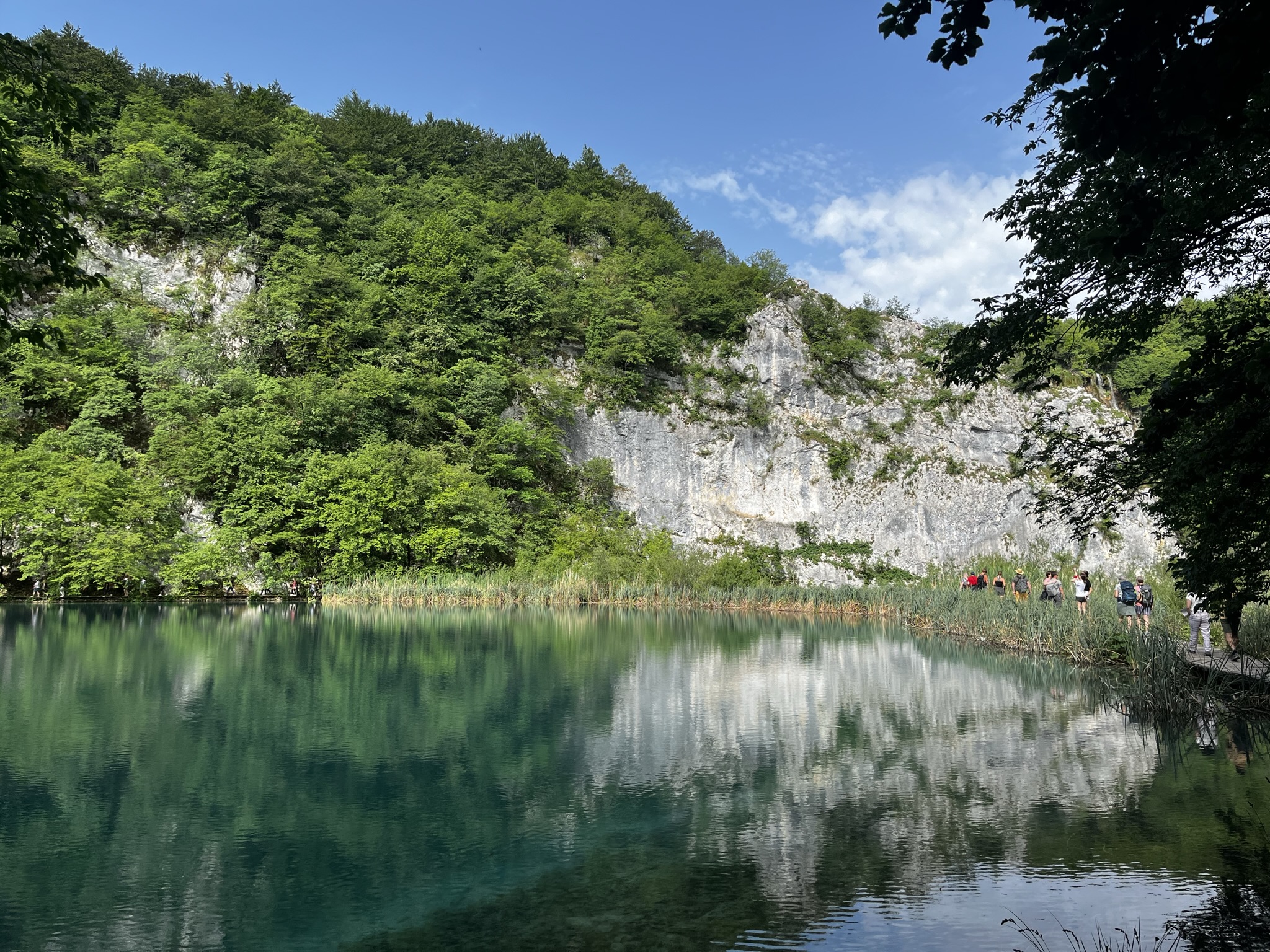 ---

I simply couldn't believe my eyes when I got those sights. It felt so breathtaking to even be there, the shades of the water are simply out of this world and the whole peaceful environment made it even better.
Of course, the most popular part of the Lower Lakes are the waterfalls. Plitivce has no less than 16 interconnected lakes, four are part of the Lower Lakes and the remaining twelve are part of the Upper Lakes... so imagine all those huge lakes cascading into the lower ones. Believe me it's quite a spectacle you don't want to miss.
---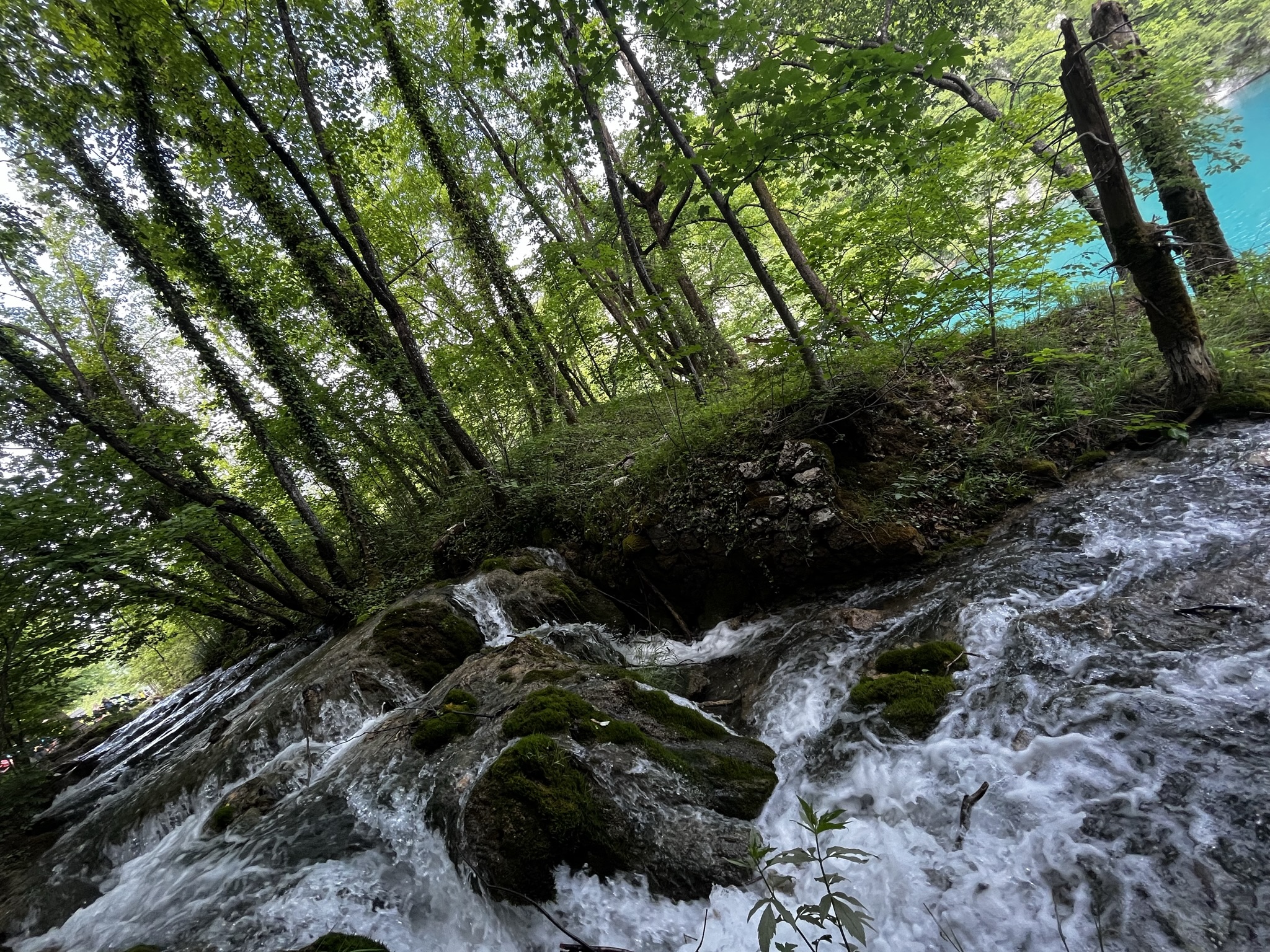 ---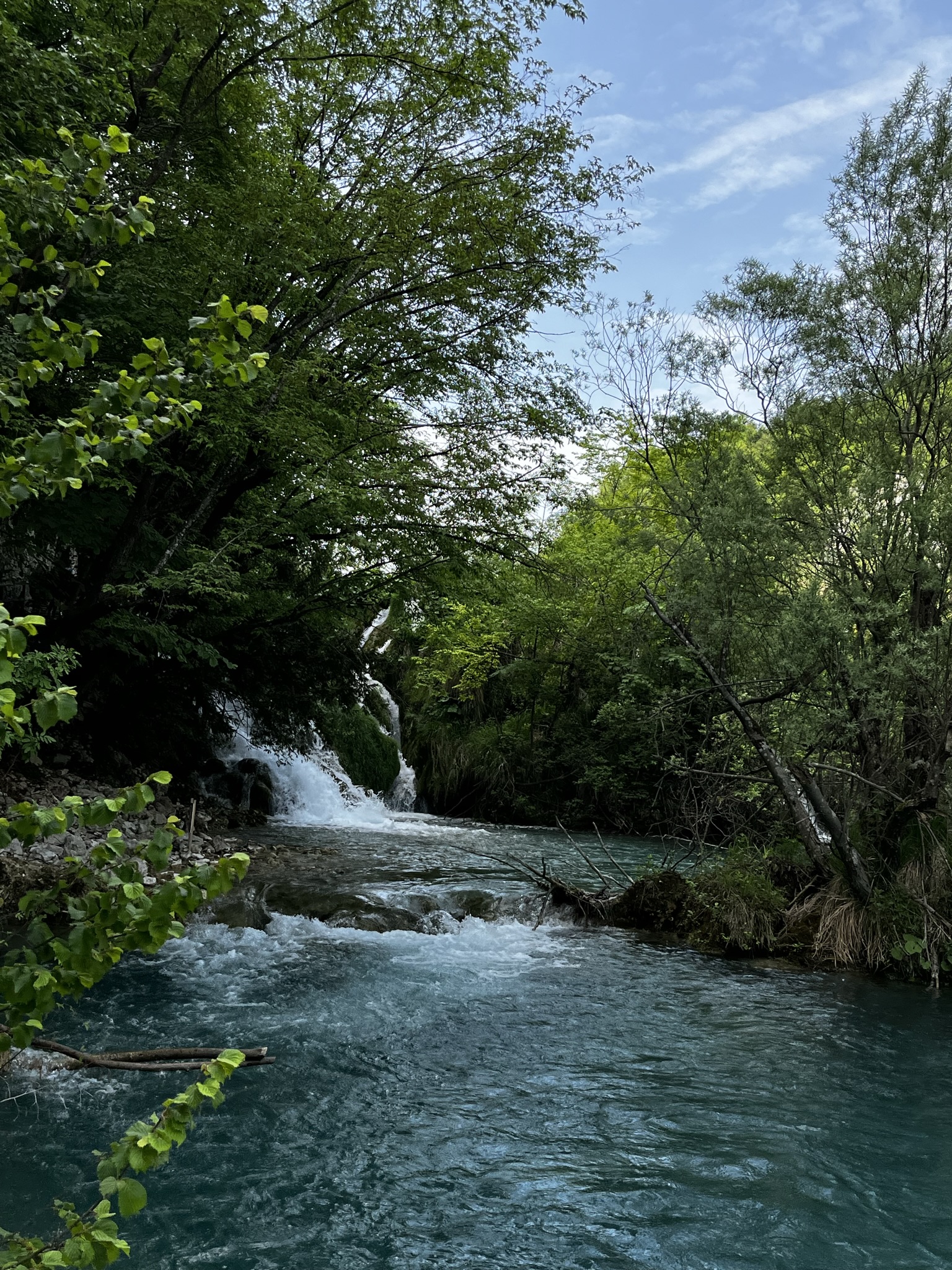 ---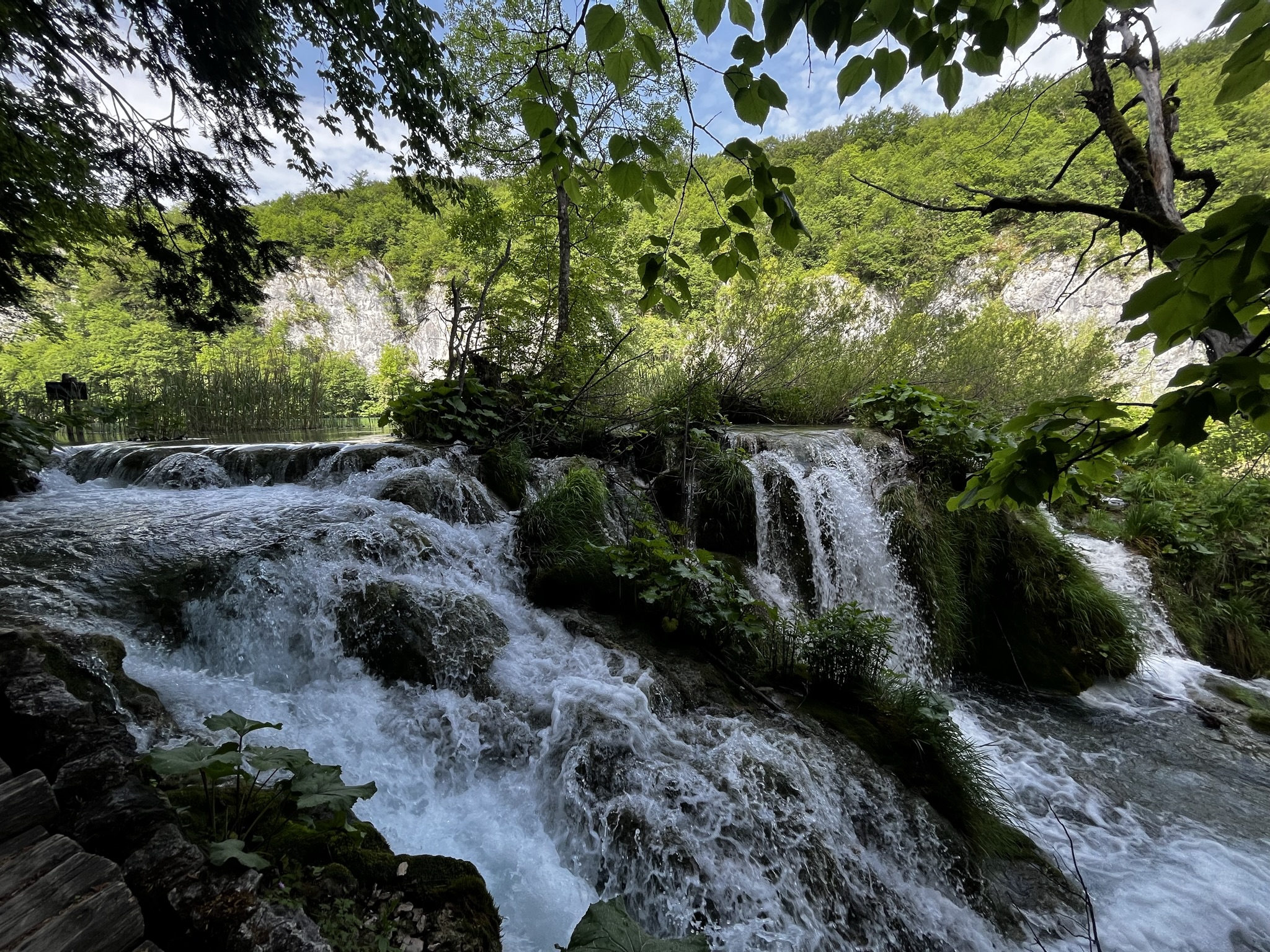 ---

The sound of falling water made the visit even more perfect, it was a walking meditation in it's purest form.
By far, my favourite waterfalls where this ones. I probably spent more than ten minutes just admiring how bright, powerful and stunning those colours were.
---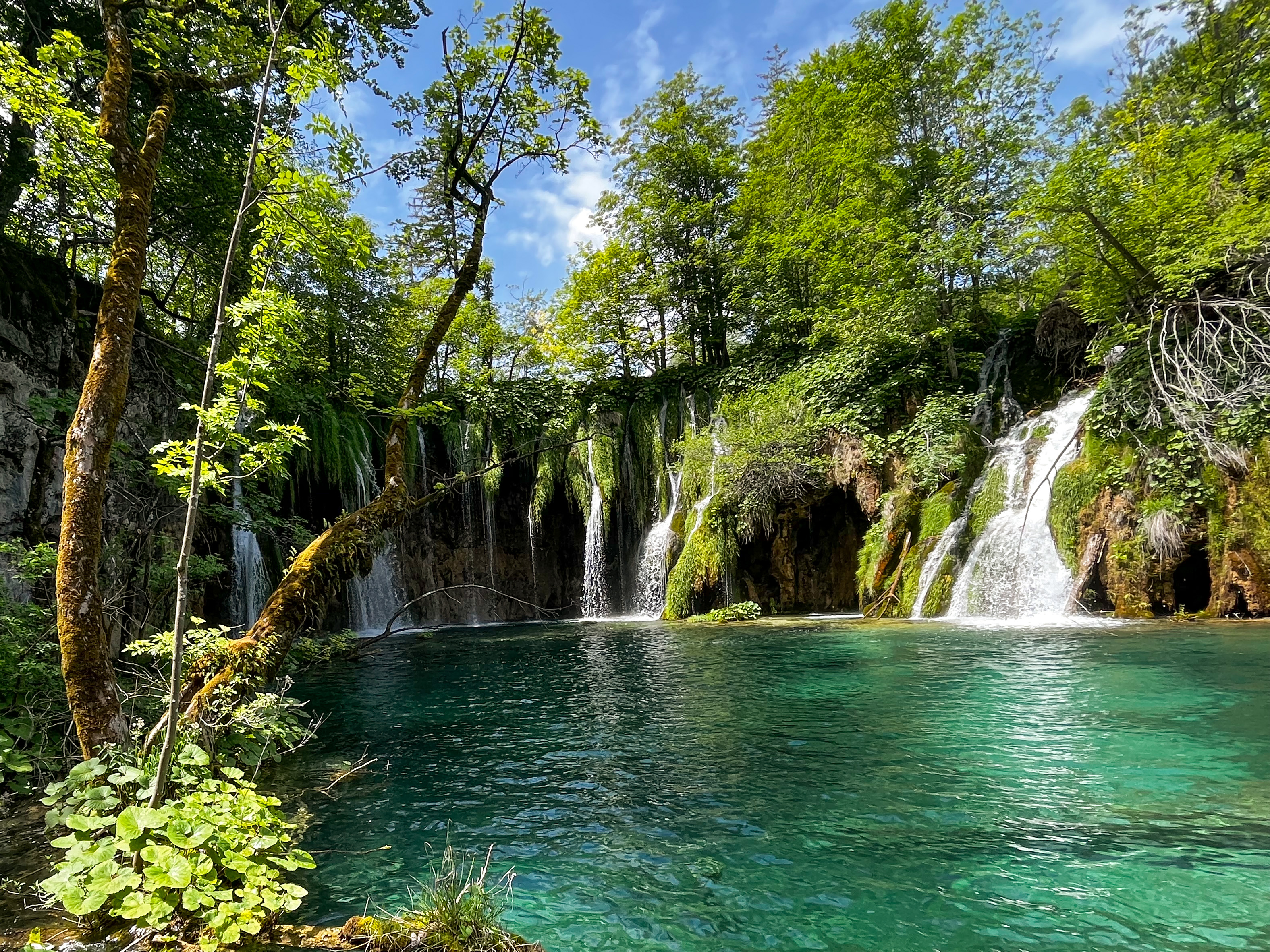 ---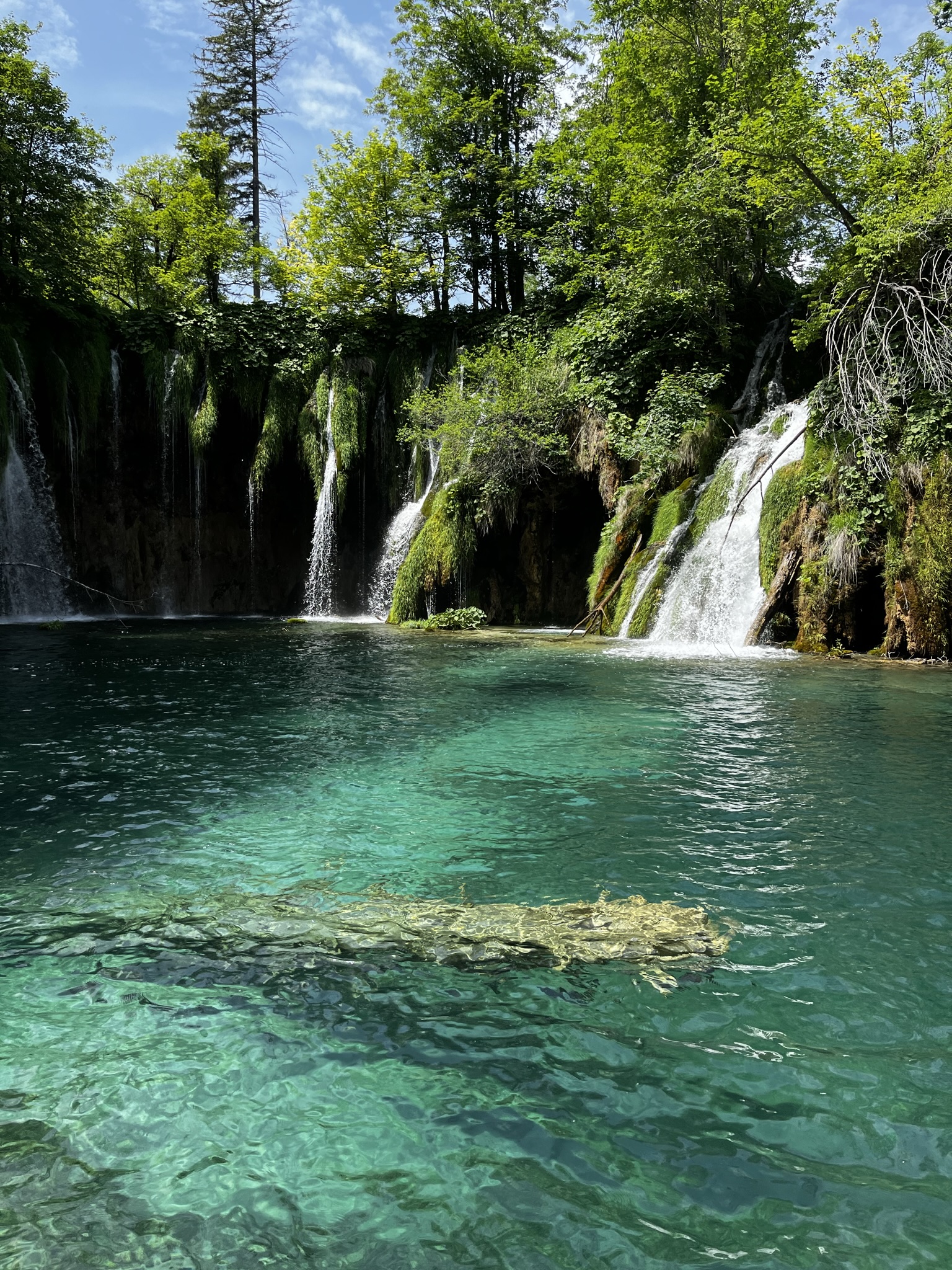 ---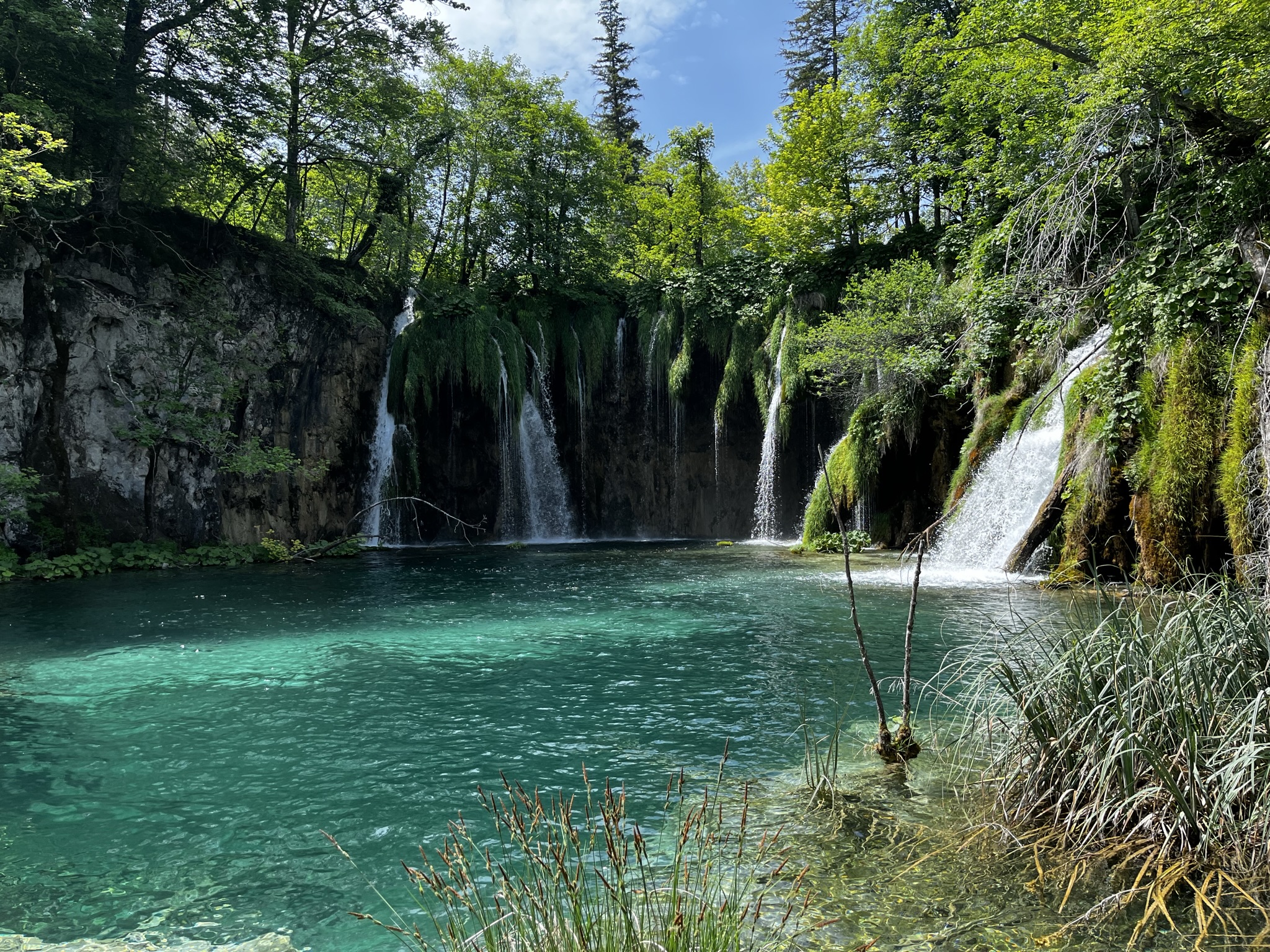 ---

What you see is the real deal, no filters or edits were made so that you could appreciate the true colours of nature. I still find it fascinating and I'm really greateful to have the chance of seeing this with my own eyes. It was such an overwhelming experience.

The way to the Upper Lakes

Once you got past the crowded part and all waterfalls were seen, you head up to the Upper Lakes. Right there, the path changes a lot, you barely see any other person walking next to you, you leave behind the wooden platforms and you enter into the forest. It's a lot more quiet and perfect if you need some time off from the huge crowds.
From time to time, you had signs with a bunch of information about flora and fauna. But there were not so many, I wish there were more of them so as to know more about this place.
---
---
As you started gaining altitude, the waterfalls were more and more scarce. This is the last one I saw before entering the forest:
---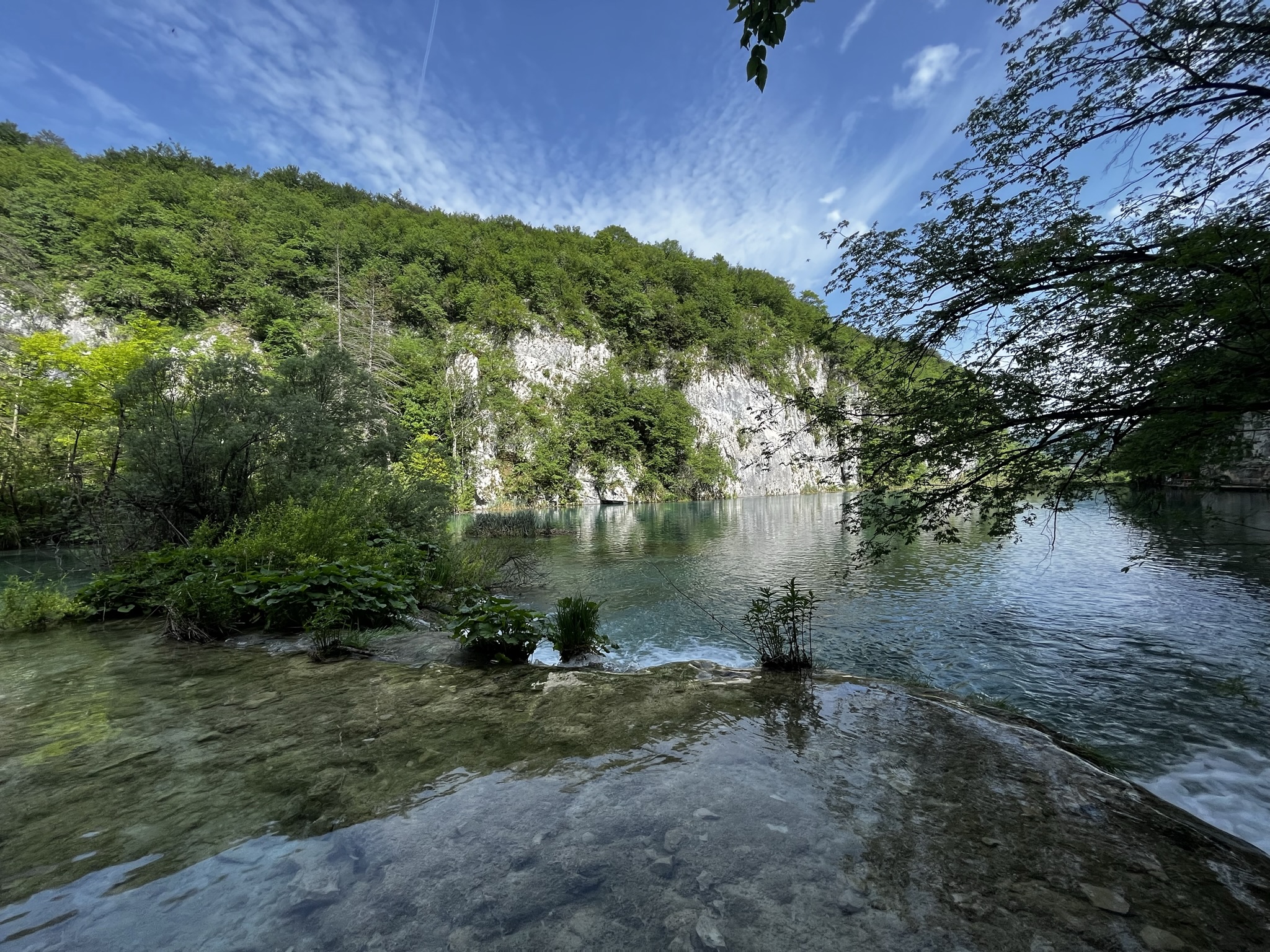 ---
The views from the walking trail were stunning too. you could enjoy the whole view of the lakes just remaining so peaceful and quiet
---

This is me, enjoying the visit, despite the incredibly warm weather, lol.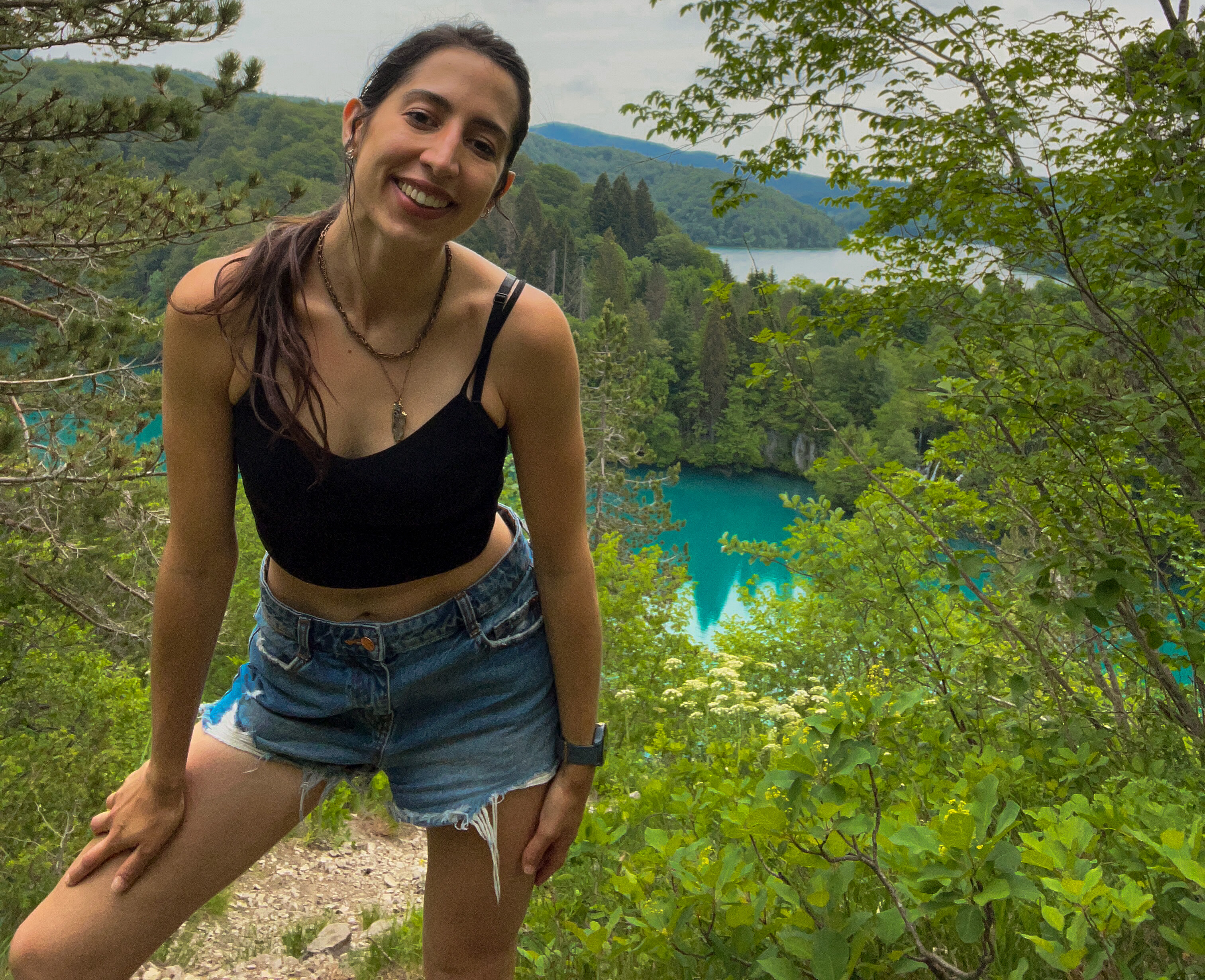 ---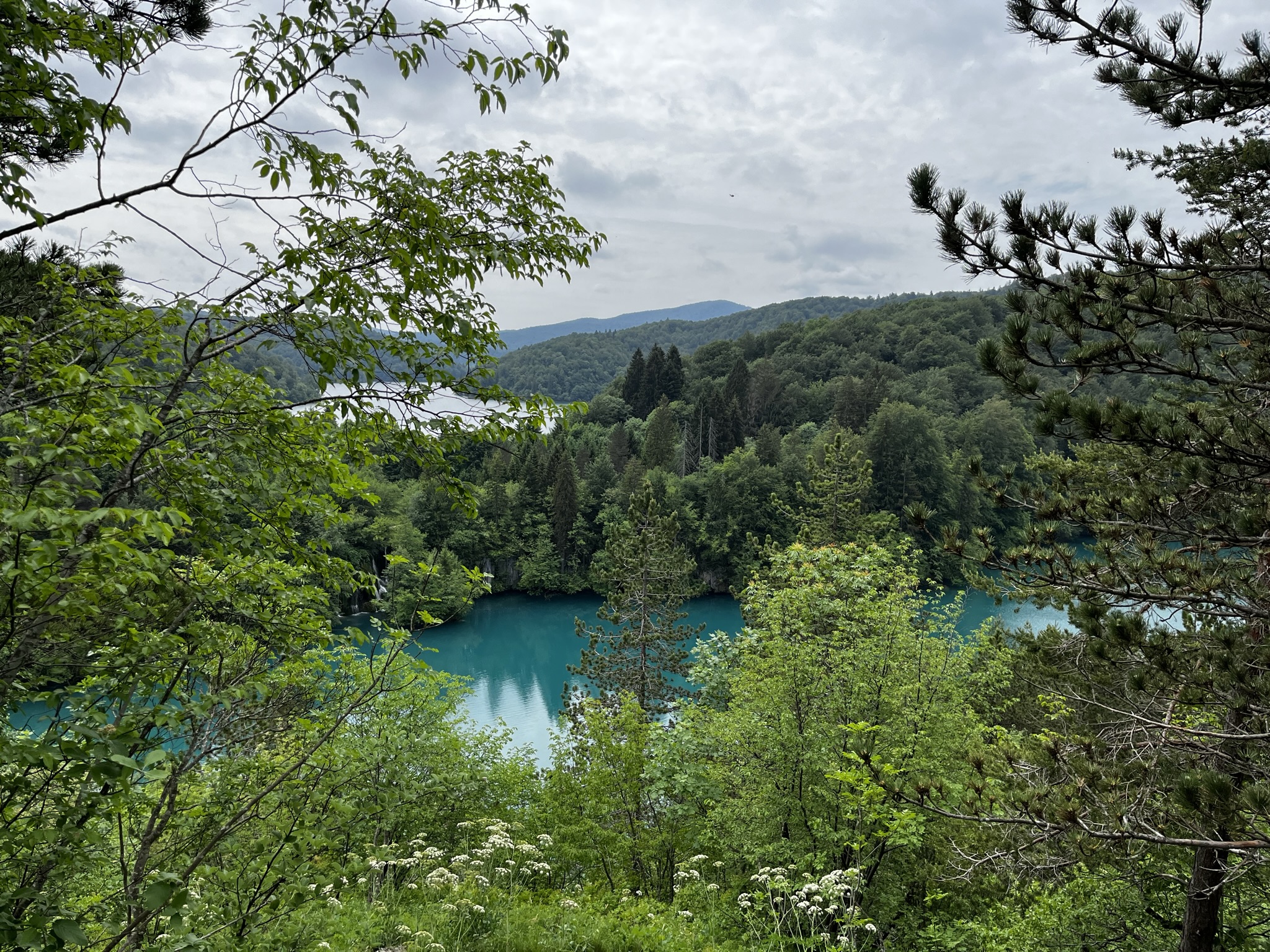 ---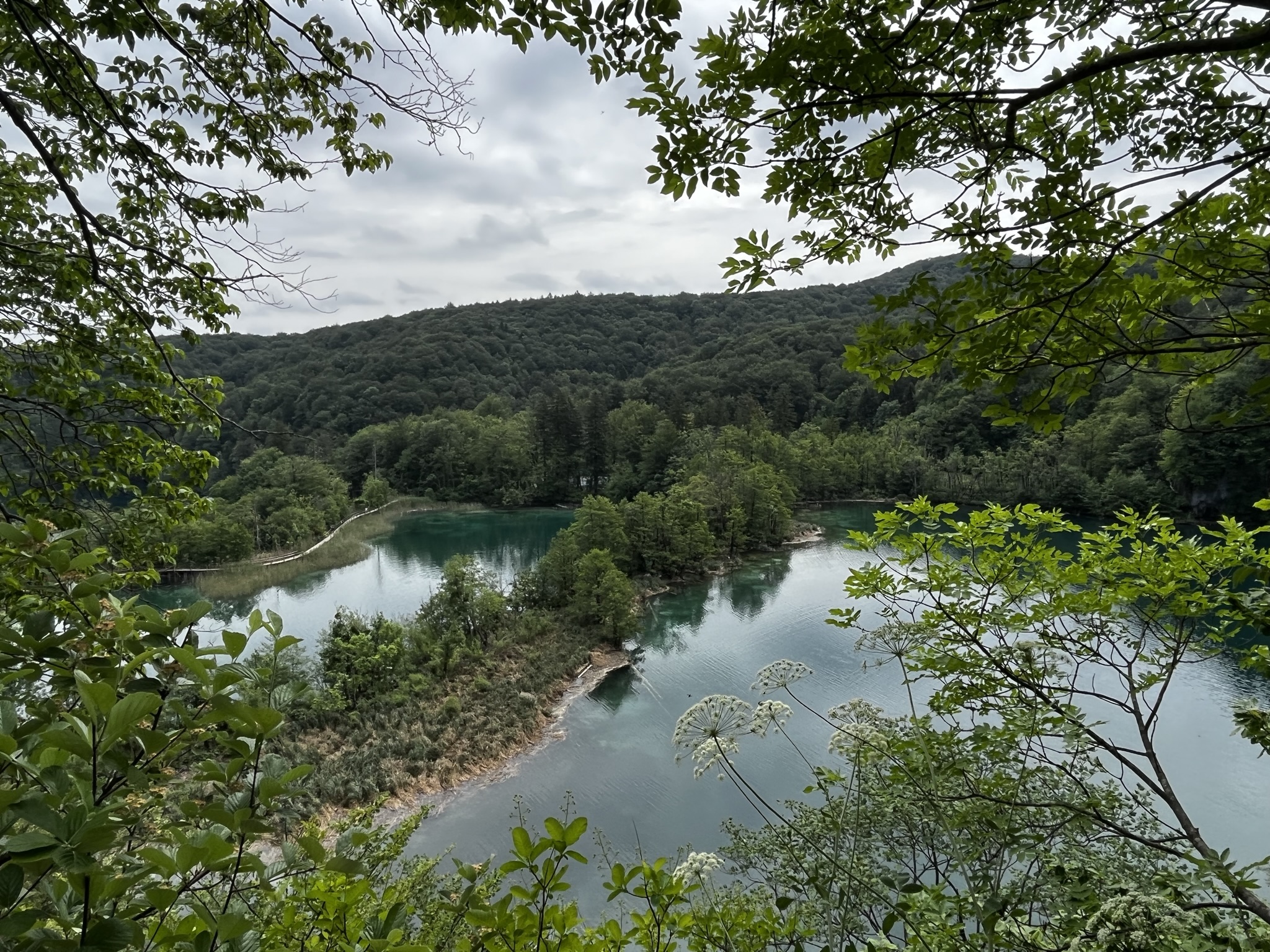 ---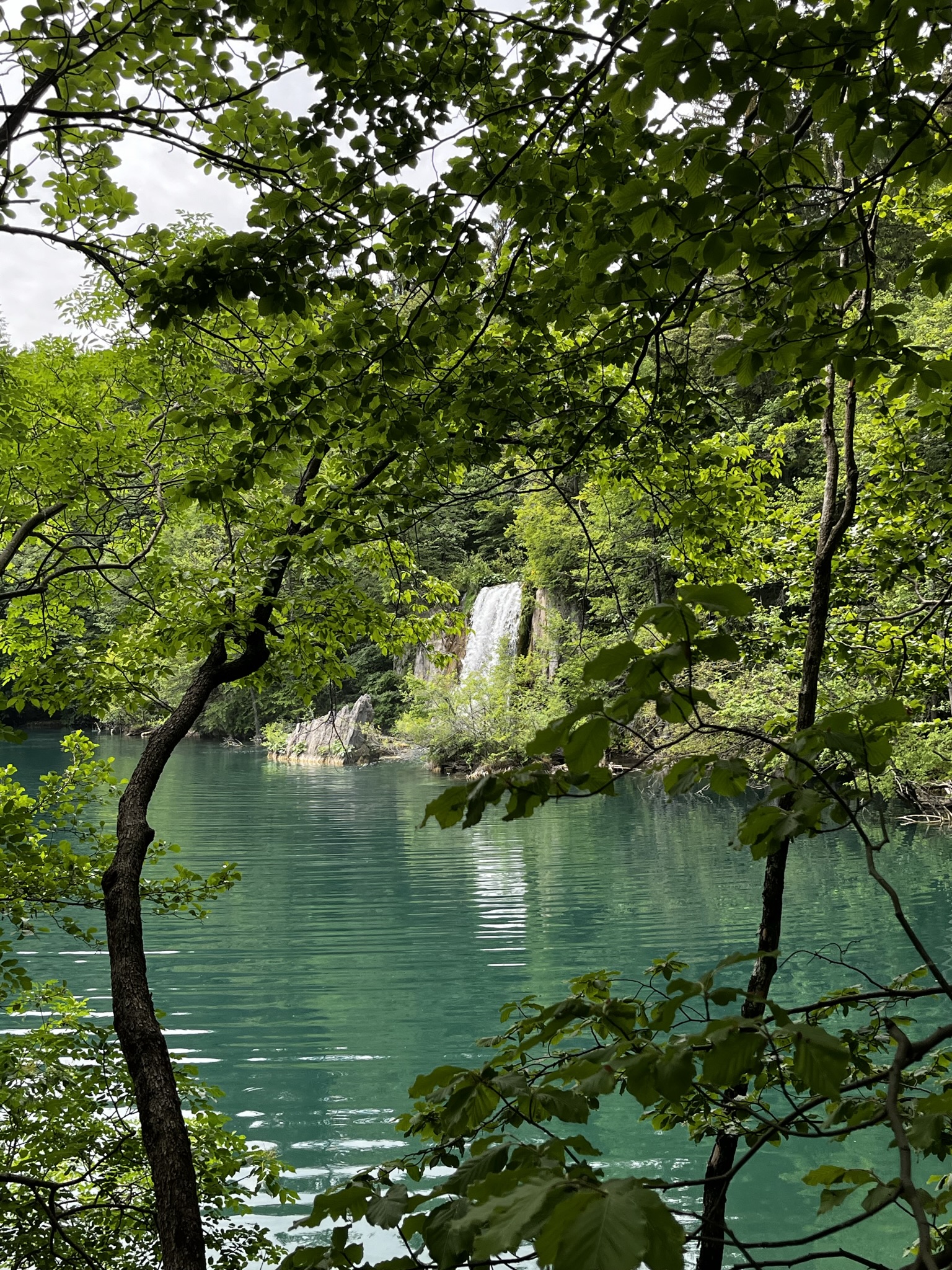 ---

It's a completelly different adventure to just go there and walk in the middle of the forest, but it gets incredibly rewarding when you look down and see this stunning view:
---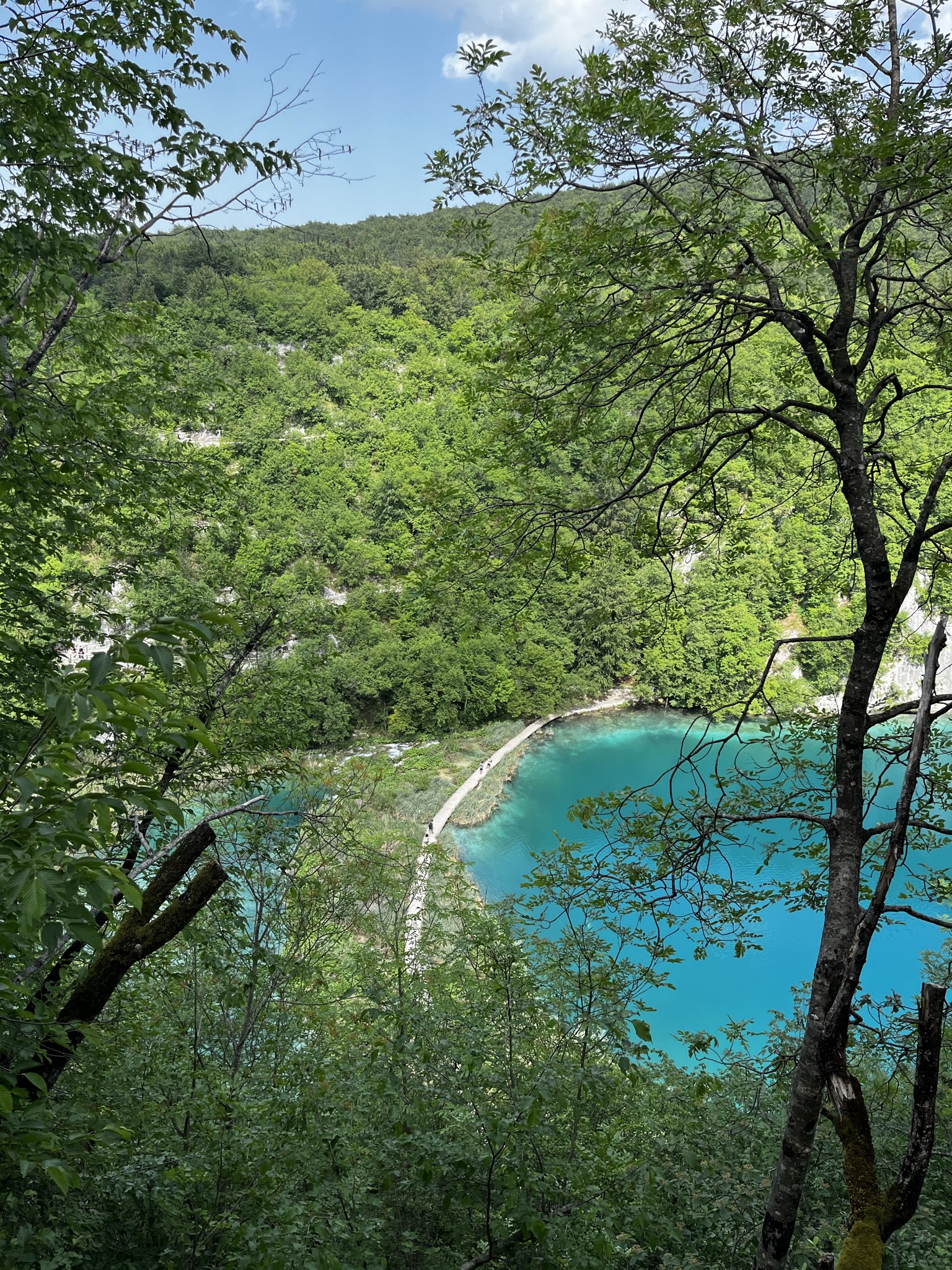 ---

I mean... how can that turquoise shade even be real??!!?!!
---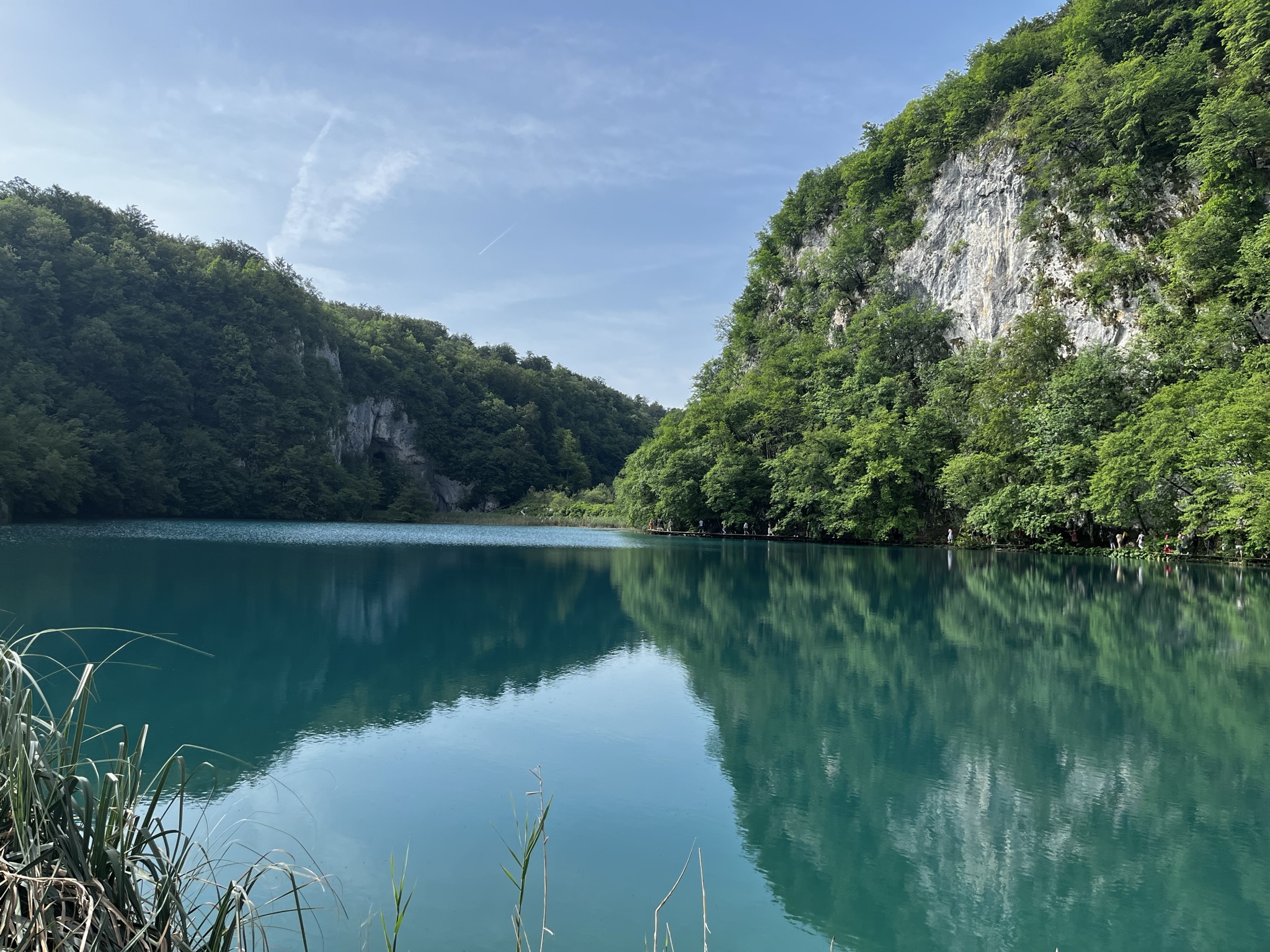 ---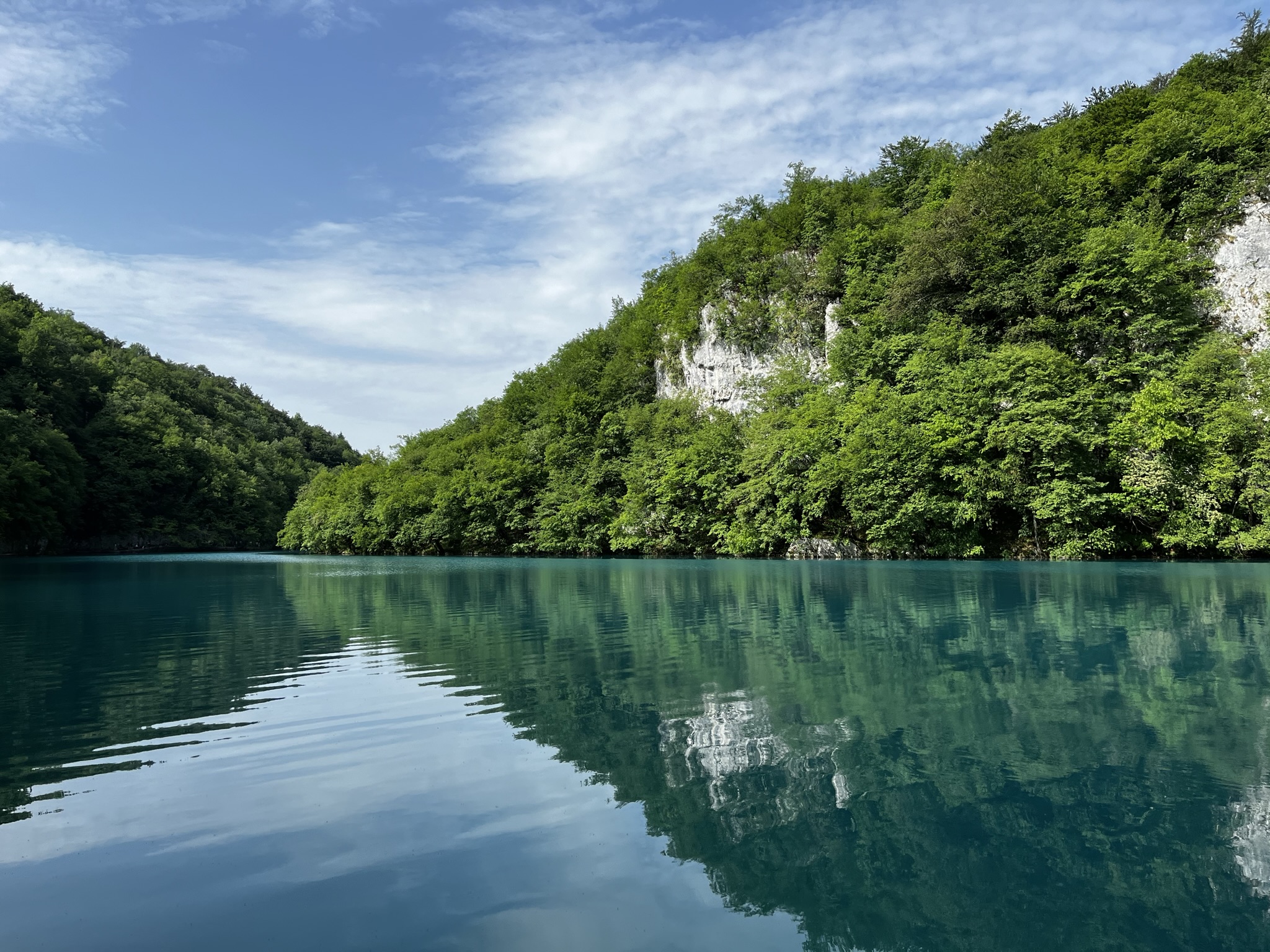 ---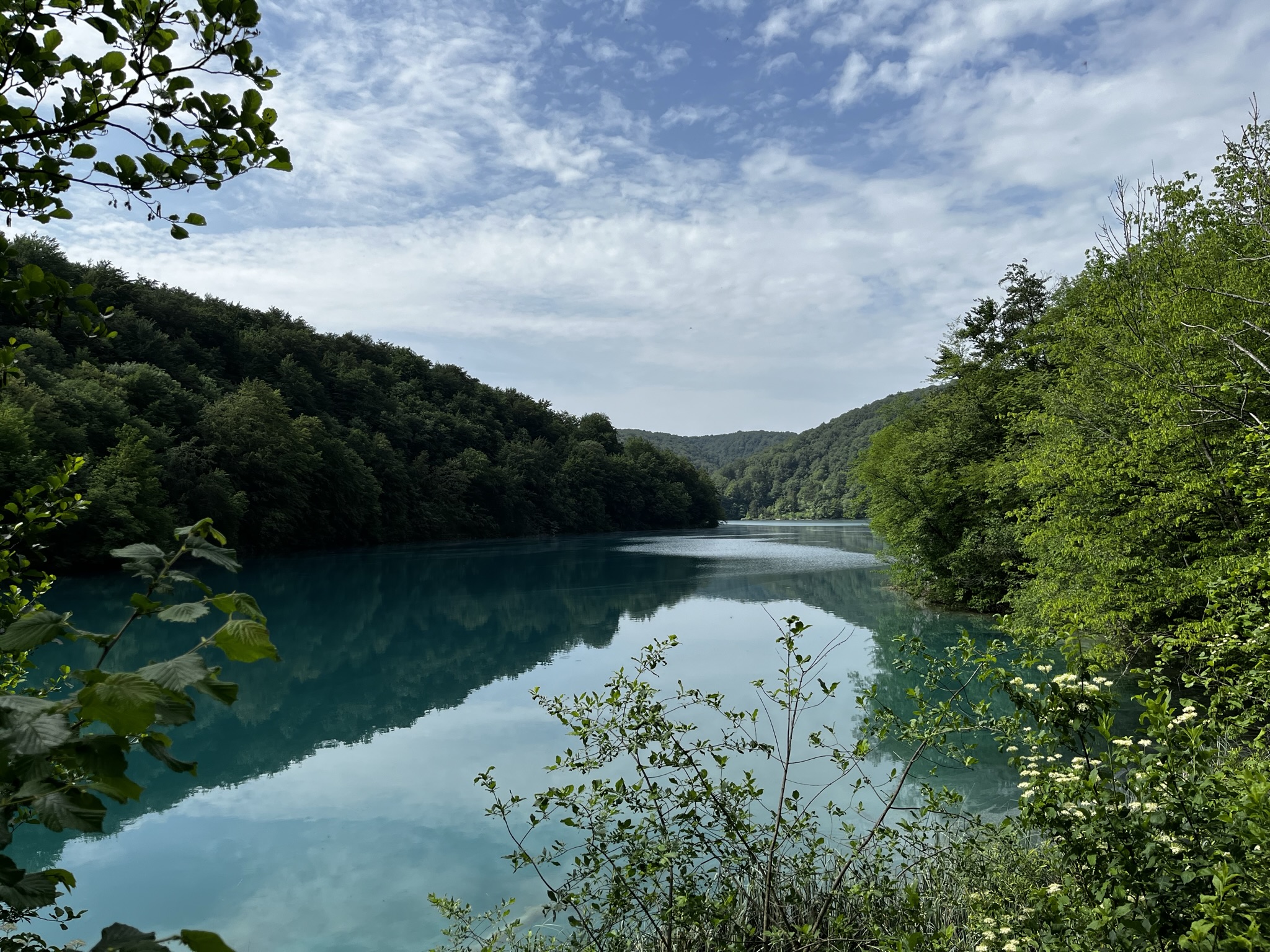 ---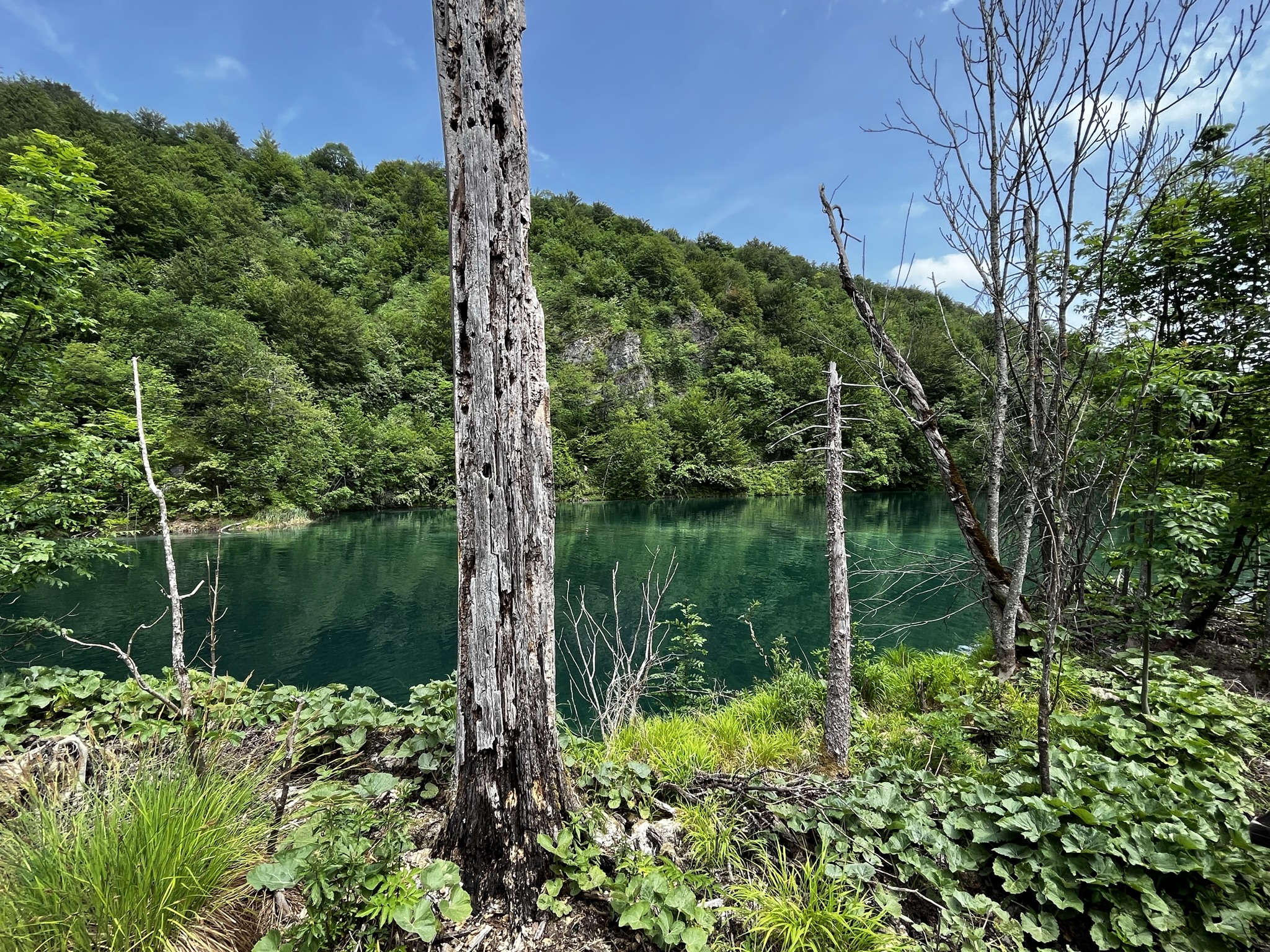 ---

The views reminded me a bit of the same type of landscape that we do have in Bariloche, in the Argentinian Patagonia. Just to see huge mounts, eternal and quite lakes made me think a lot of my days in there. There was just one huge difference: Bariloche's lakes colours are deep deep blue, here, turquoise and emerald were all over the way. Both of them beautiful, of course.
---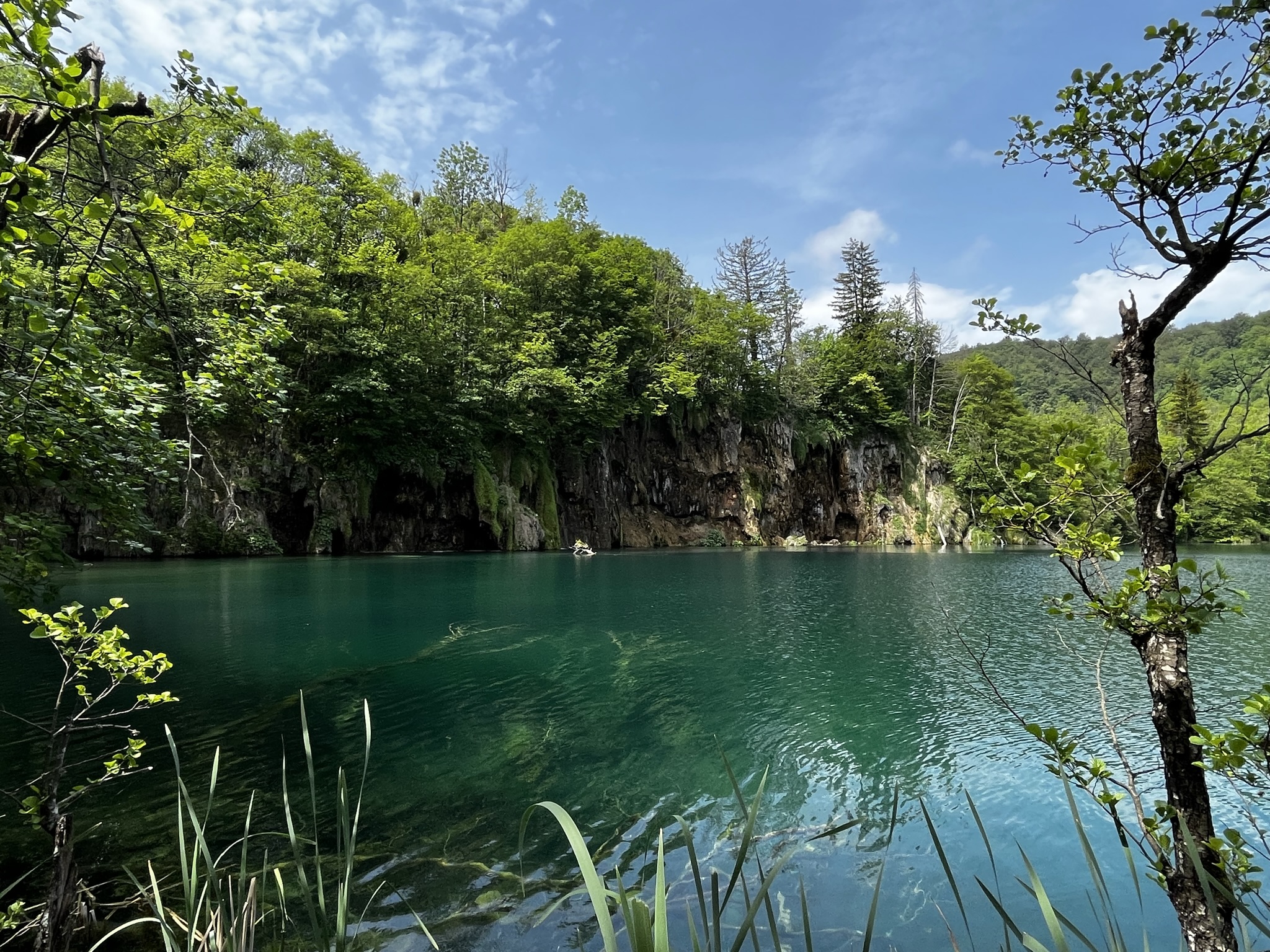 ---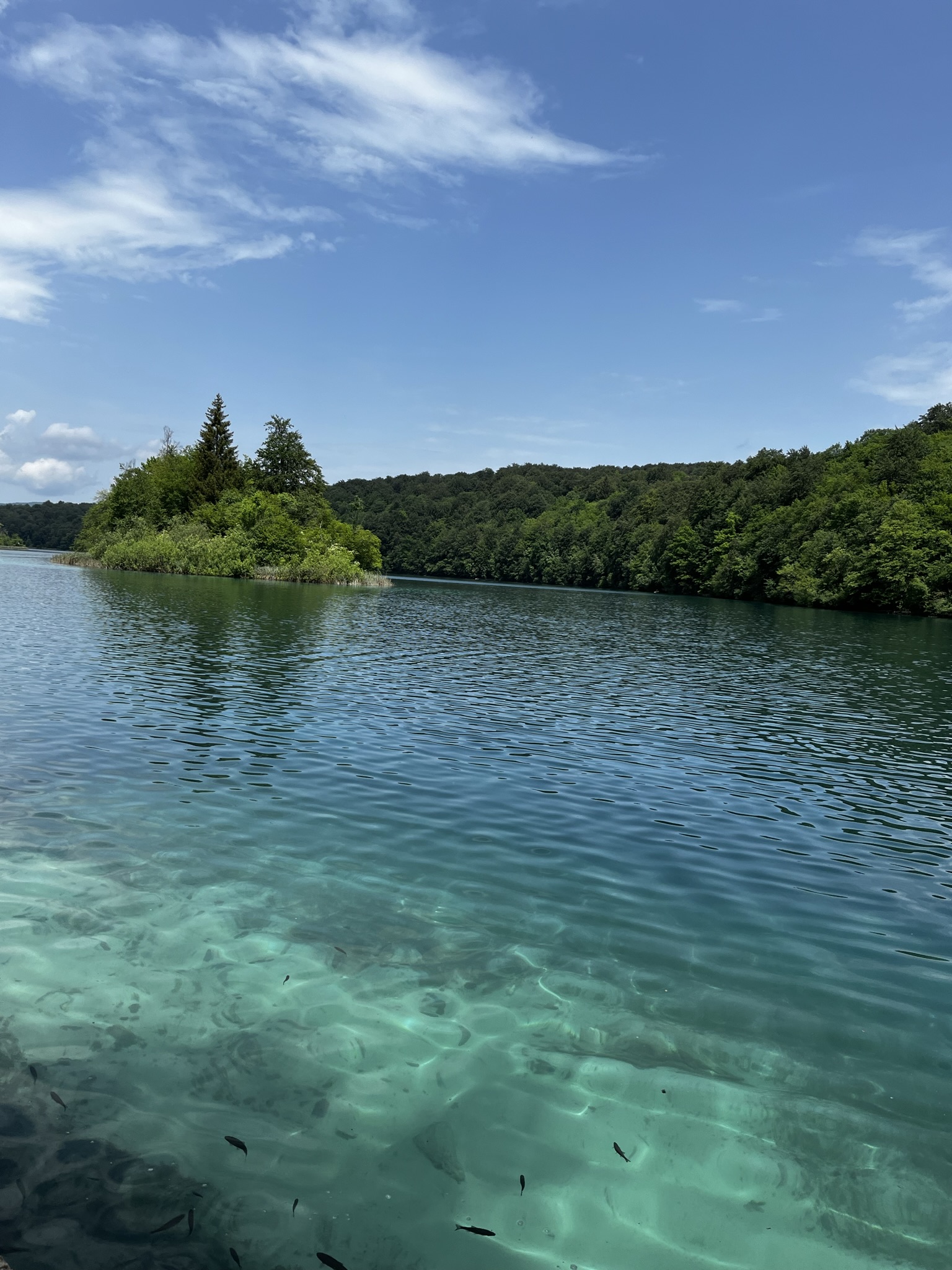 ---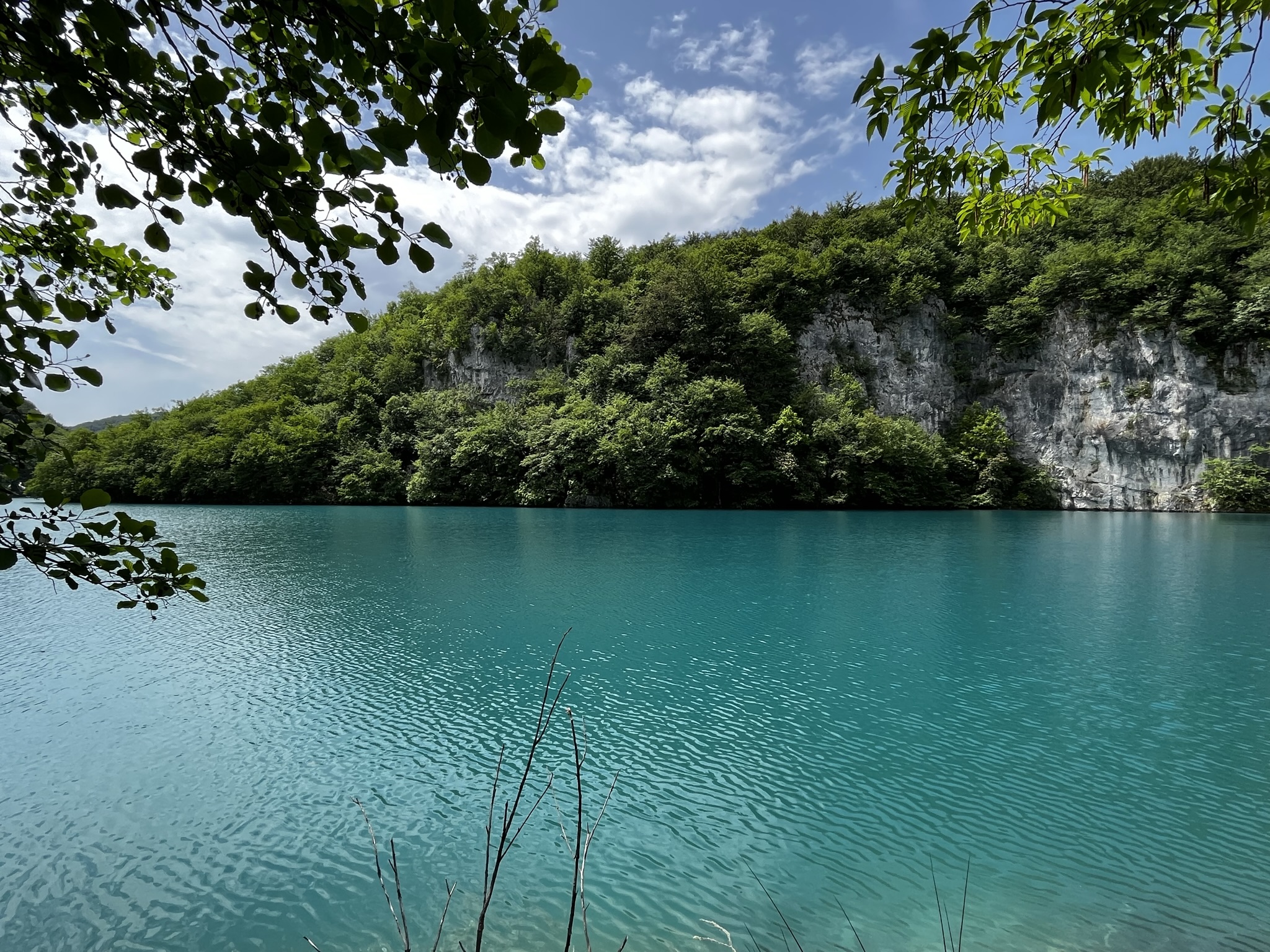 ---
---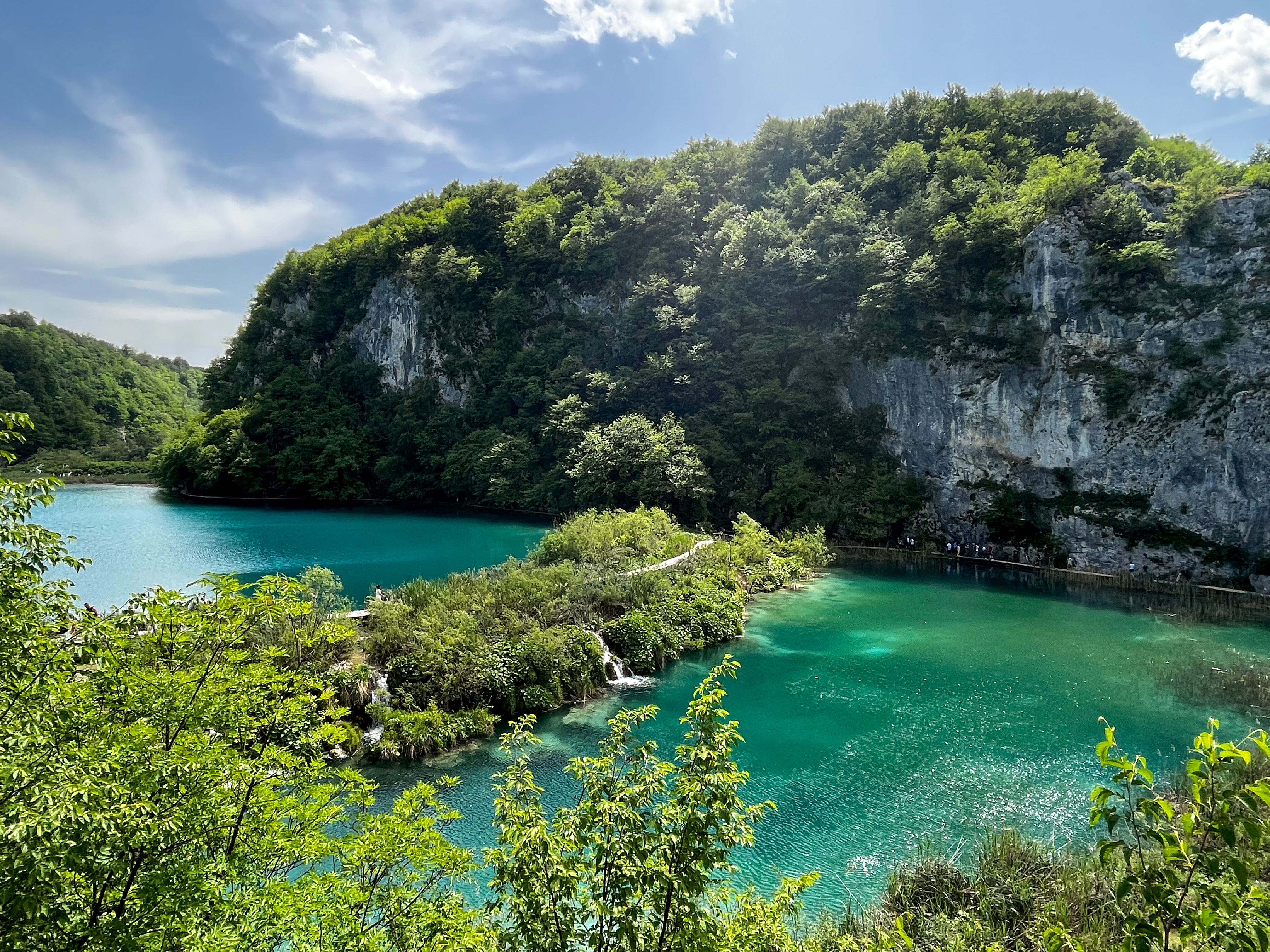 ---

Final thoughts and suggestions

I still have no words for this National Park, it was simply a lot more than I was expecting and every single view of the lakes, waterfalls and everything was simply magical. Thank you nature for this! And humans too, for being aware of how much it should be taken care of.
So, if you happen to be in Croatia and want to take a look at this stunning place, here are some recommendations for you:
Get there early. I mean it: early. The place gets incredibly full and you won't be able to enjoy it that much if there are huge groups ahead of you.

Buy your ticket beforehand. Of course, check the weather before buying it, but don't get there without a ticket as if they're sold out you won't be able to get in it.

Lots of sunscreen. Lots.

No swimming!!! It's a national park that's incredibly well protected. You're not allowed to touch the water as sunscreen and everything could pollute it.

You can take your dog with you! :)

Enjoy and don't forget that you're in the middle of pure nature, whatever goes with you, comes back with you. No fire, no litter, no anything. Let's be respectful of this things.
---

Hope you enjoyed the pictures and thank you so much for reading this post that has somehow got a lot longer than I was expecting! Hahah