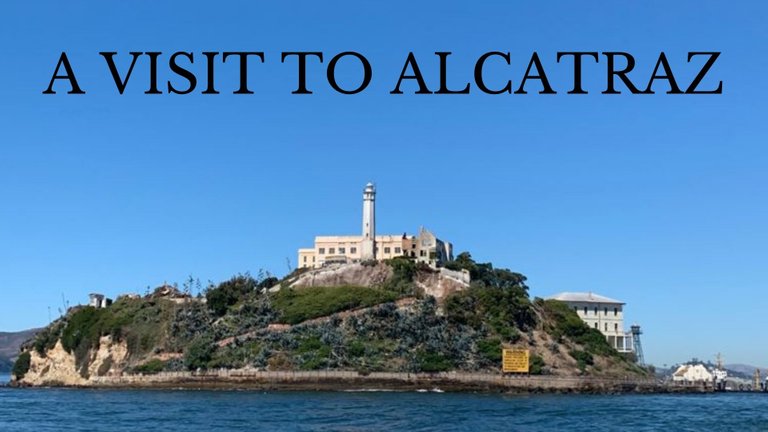 Hello Everyone !
Today i am sharing my visit to Alcatraz in San Francisco - CA - USA
Me and my girlfriend made a visit to San Francsico 2 years ago, and Alcatraz was one of the awesome places we managed to visit.
The whole visit took about 3:30 hours and i think it is a must do if you are in the area !
Alcatraz was primary a military base, set up in 1850. Only in 1934 it became a Maximum Security Prision occupied by some of the worst criminals in the country. It would get closed in 1963, after the first escape occured.
One of the most famous Prisioners that stayed there was Al Capone, and we managed to visit his cell which was awesome.
Ill show you briefly how the day was from the start !
---
Near our hotel there was an I-HOP, so we went there for breakfast. They are really famous for their pancakes and overall breakfast foods. We knew the visit would take a few hours, and we were starving, so we decided to make a great order to start the day...
I ordered a French Toast with cream, strawberries, whipped cream and some other berries.
My girlfriend went for a Strawberry and banana pancake whit some whipped cream, and we added a hasbrown as a side =D
I must say it was all incredibly delicous and i would totally go back there when i have an opportunity.
After we were full and ready to go, we went for the departure port.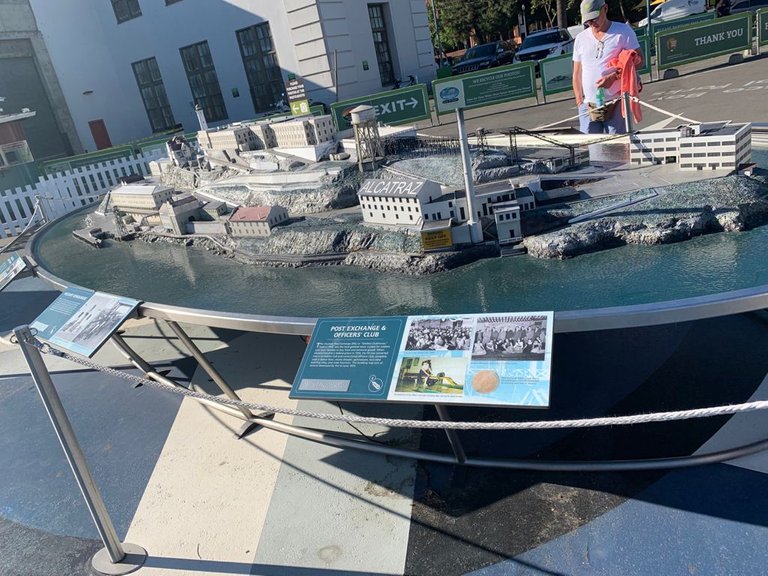 They recommend you buying the tickets online, and that's what we did,so we went straight to the port and waited for our departure time for about 30 minutes. They have this miniature version of the Prision with all the details and some information about it, so this helped us to plan our walkthrough tour :)
Once they start calling your group they will put you in queue to onboard the boat.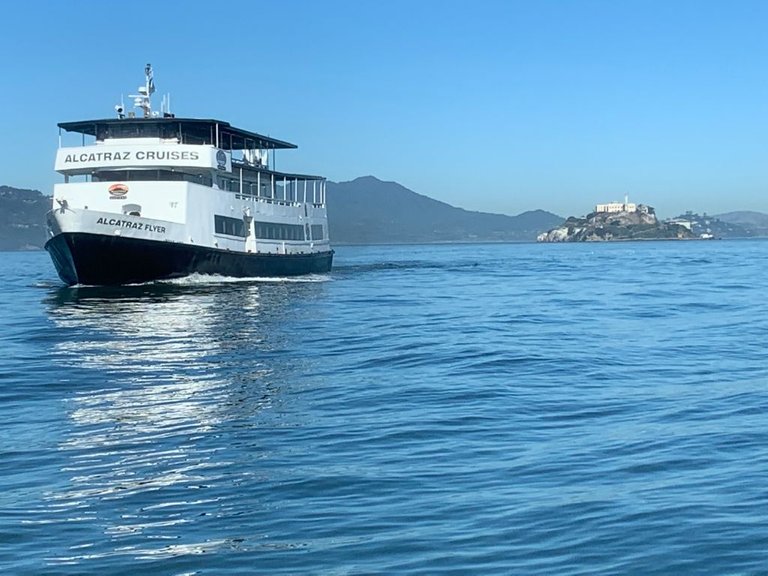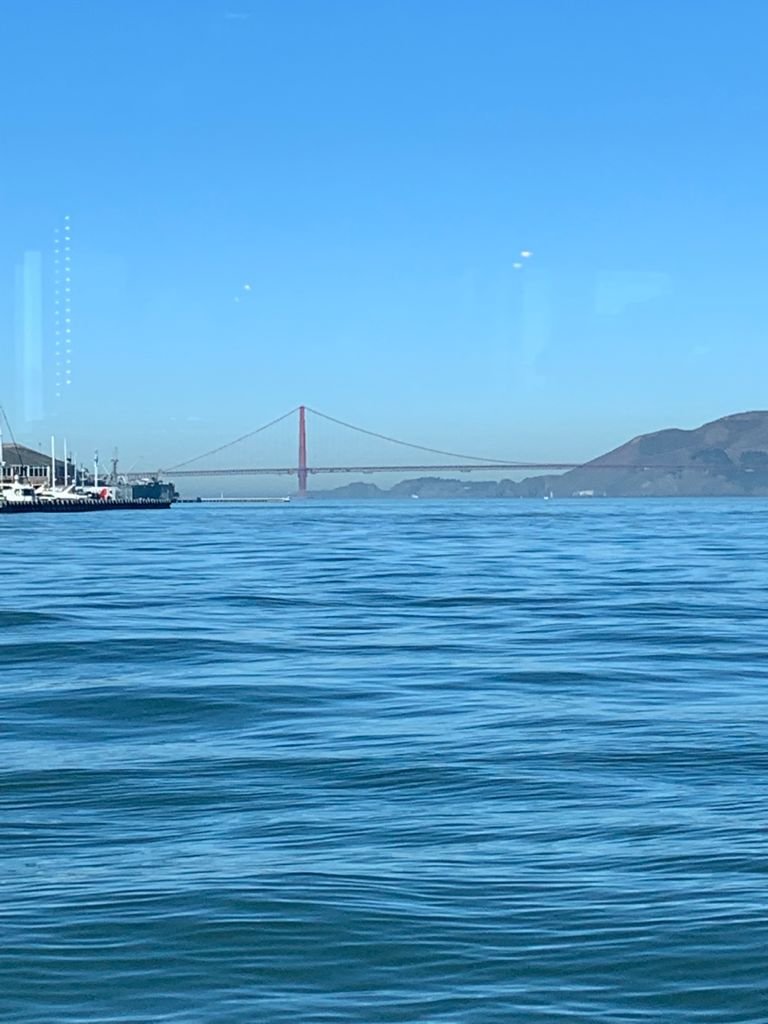 There was about 150 people in our boat and it fit well. You can either stay inside covered or go upstairs and enjoy the ride with the wind, but we prefered to stay inside. There is even a place selling drinks and snacks.
The view is pretty nice as you can see Alcatraz approaching from one side and the bridge and San Frascisco skyline on the other. We even saw some seals on our way which was awesome!
---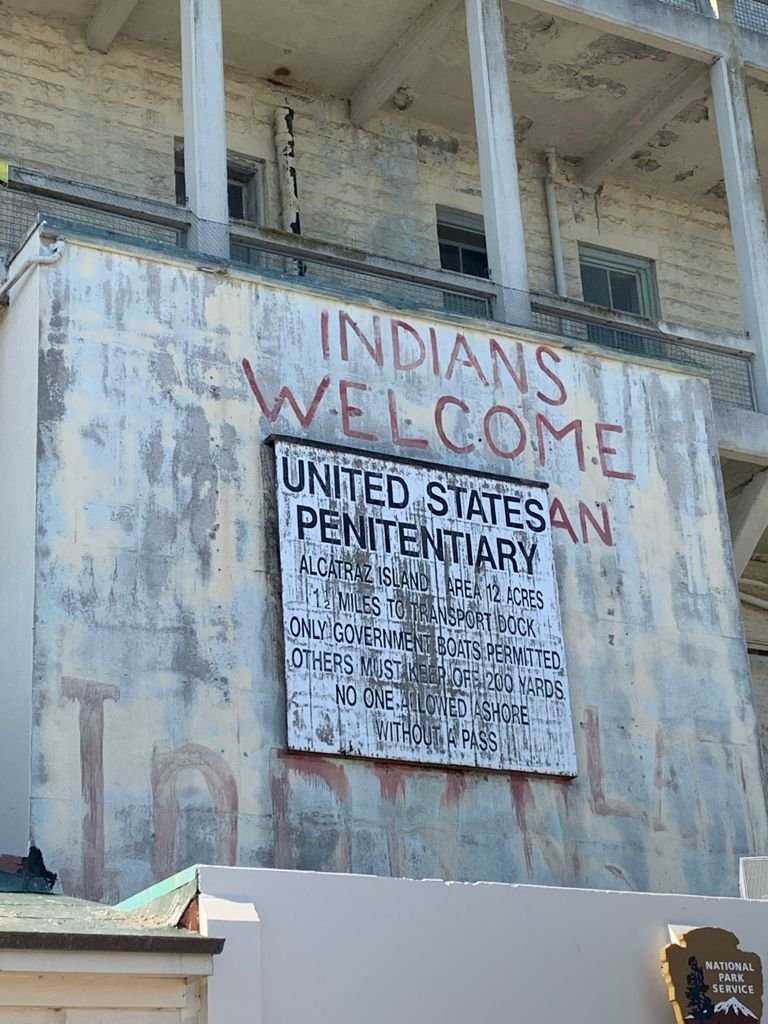 Once you arrive in the island one of the first things you will see is this Welcome sign with some information about the island property and basic rules. From here we started walking up hill until the main building and this was a hard walk haha On our way up we were making the same steps as new prisioners recently arrived did when they got to the island. At this point you start feeling a bit of a bad energy coming from that place, feels weird.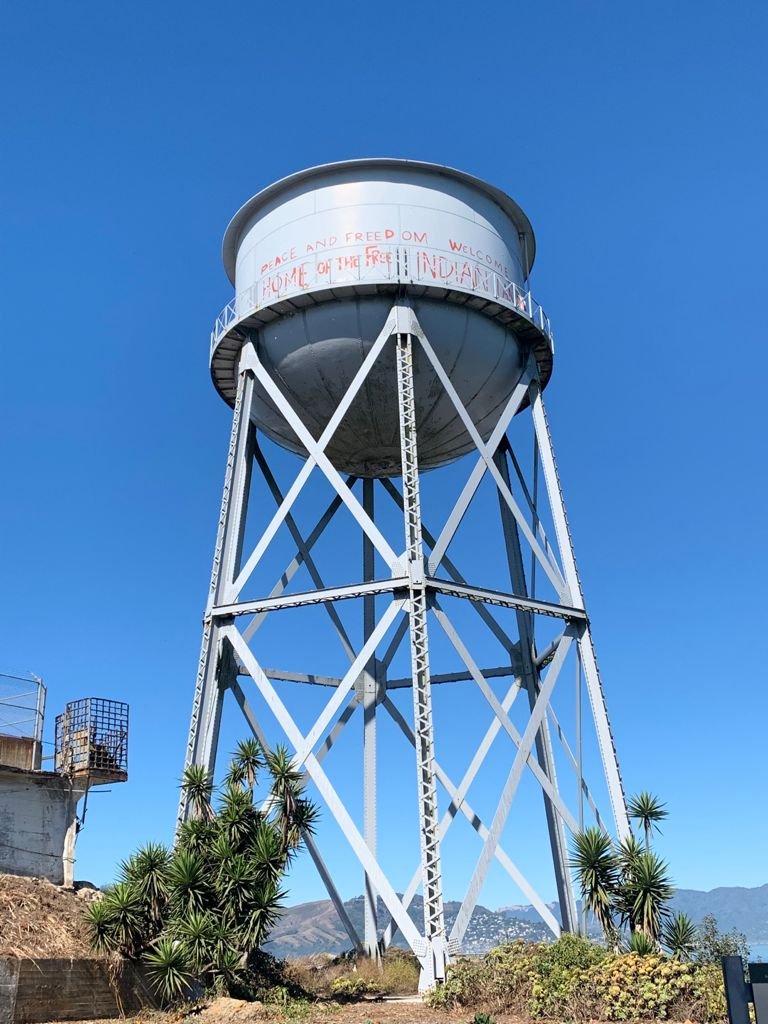 You will also see on your way up one of the most well known symbols from Alcatraz prision: the water tower. This ia made of steel and can support 250K gallons of water to support the needs of the psision like laundry, cooking/drinking and fire fighting. In red you can see the famous graffiti "Peace and Freedom - Welcome to the home of the free indian land" made by native americans.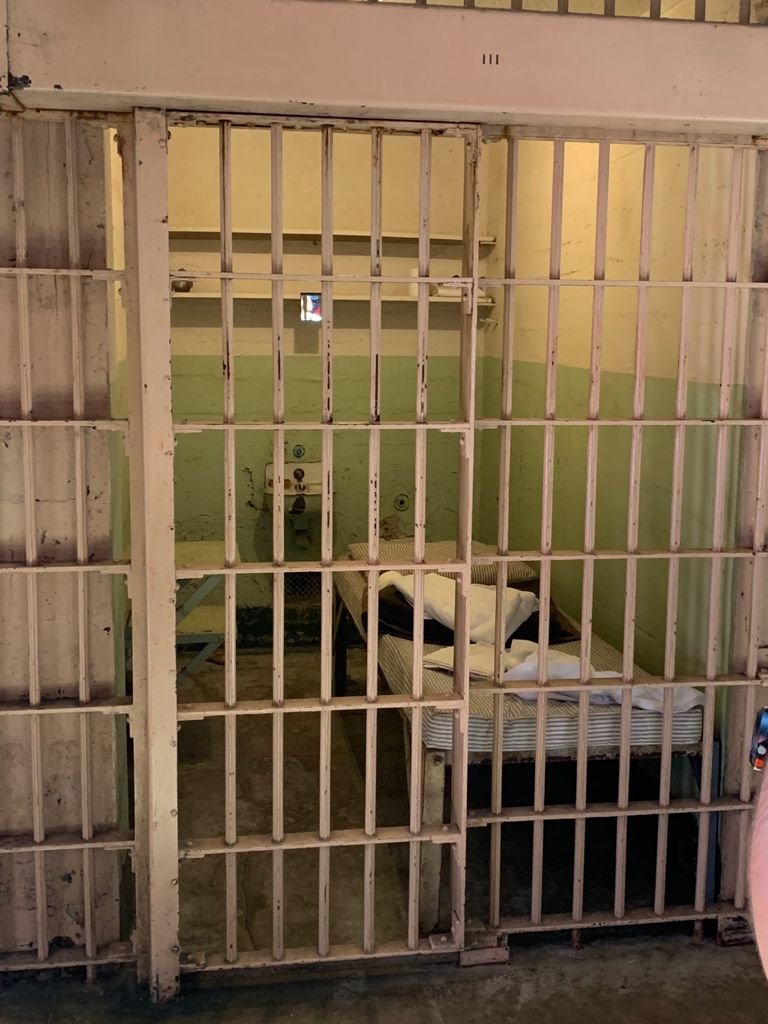 Here we visited the Block B of the prisioner's aisle and we saw an example of how a cell looked like when there were prisioners here. There were about 300 cells in Block B and C in total, and half a dozen solitary cells. Cells were very small about 4.5 square feet. Prisioners could receive one visit per month, but no physical contact was allowed. They were very strict there with the prisioners and they needed to obey to a lot of rules, activities and schedule. A few worked there as well on the kitchen, library and other supporting internal roles.
We were doing the Audio Walkthrough tour and it was pretty fine, it helped a lot to understand important information about the place and the prision system. At one point when you are visiting the dining hall where the prisioners had their meals they start playing an audio of a simulation of the usual fights and talks the prisioners used to have there.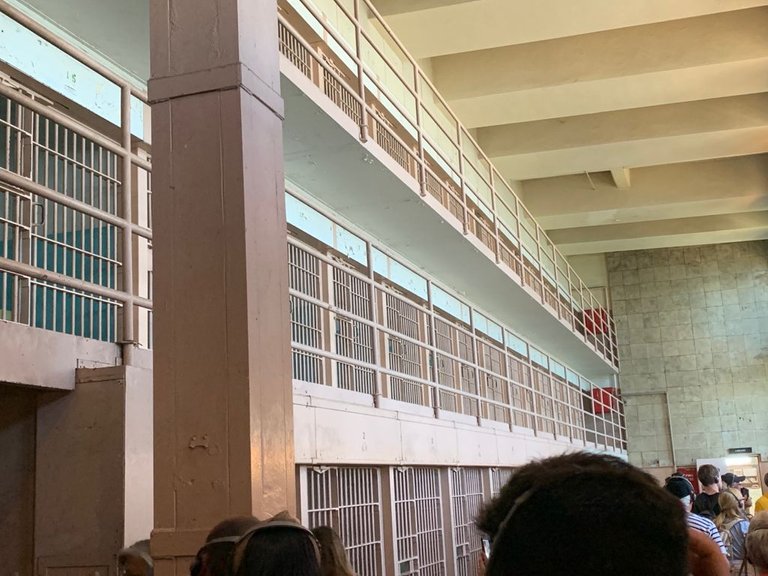 All the way inside the prision you will see cells everywhere and in different floors. Back then police officers would walk throught the cells all night long to avoid having prisioners talk and interact to each other. There were around 300 civilians living in the island among workers and their families including children. There were boats that would daily go to the mainland so they could do shopping and stuff from the city.
This was the view of the place where the prisioners were allowed to have their sunbath time. You can see all San Francisco skyline from there, we were lucky it was sunny! We could hear from the tour that some prisioners didnt want to go to the sunbath because looking at the skyline and the "free world" would made them feel worst.
Thanks for reading!
Hope you enjoyed my visit to Alcatraz...i sure did! It was awesome to be in the same place where some of the worst criminals of US were, it is nice see some part of the history as well.
Have a nice weekend everyone! Peace!
All the pictures were taken by me using my smartphone.