Read this post on TravelFeed.io for the best experience
---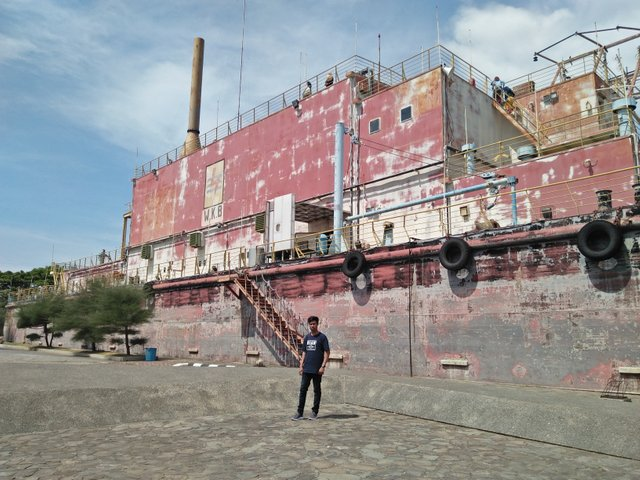 Hello Hivers ! It's wonderful to be back posting on this wonderful community page.
This is an additional aspect of my year-long adventure. when the Covid-19 epidemic has not yet occurred. I still have a lot of images organized in my phone's gallery and some on my PC. Before the Covid-19 pandemic, tourism patterns were unquestionably significantly different from what it is today. There are many contrasts as well as other things that really stand out and are distinct. Before the COVID-19 epidemic, there were no rigid restrictions on visitor numbers.
Therefore, every vacation before the COVID-19 pandemic feels more at ease. Without any severe laws and inspections, one might feel comfortable. I want to share with you how much I liked my holiday trip to one of Aceh's historical places. The photographs used for this post were taken prior to the COVID-19 pandemic. Visitors are permitted to enter this place bare-faced. I remember feeling completely at ease and fearless at that time.
Everything has changed from the present, when suffering has taken on the characteristics of a terrifying phantom. Everyone follows the rules and behaves in their own way. Including the areas where the plague must not spread. At that time, I had traveled to one of Aceh's most important historical tourist destinations. One of the memorials to the 2004 tsunami disaster can be found here. Despite the tsunami, the terrible catastrophe that struck Aceh took place 16 years ago.
Nevertheless, there are still signs that show how severe the 2004 disaster in Aceh was. One of the historical landmarks that transports us to sixteen years ago is enveloped in religion. This enormous shipwreck, often known as the "Floating PLTD ship," was once a diesel power plant vessel. We can see the magnitude of the tsunami that struck Aceh sixteen years ago through this enormous iron corpse. a look back that brings us to terribly painful moments. This vessel is one that the utility company owns (PLN).
The information I gleaned from the guide indicated that this ship was trapped up to 5 kilometers inland. This ship was berthed to refuel on December 26, 2004, at the Port of Ulee Lheue in Banda Aceh City. Unfortunately, this ship washed ashore this morning as a result of the deadly tsunami. The vessel, often known as the "great iron wreck," became stranded far from the coast in Punge Blang Cut Village, Meuraksa District, Banda Aceh City. The main causeway is not distant from this tourist attraction. It simply takes a little over 20 minutes from the city center.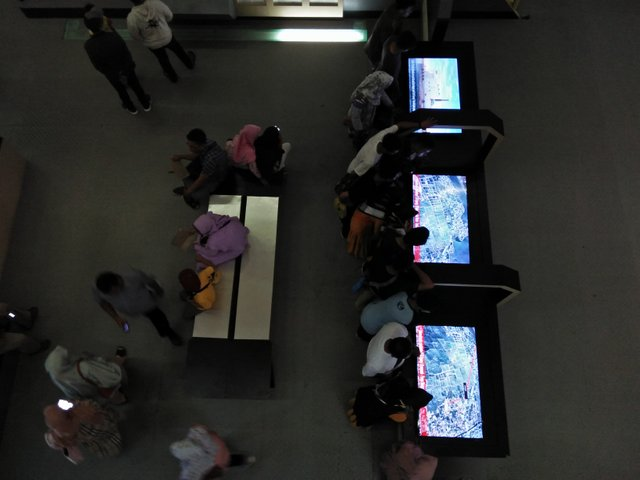 Several homes have also been harmed by this ship. Additionally, there are residences here that have been buried beneath the ship. Not to mention the tangible losses, it's a truly sad disaster. This ship weighs roughly 2600 tons; I find it difficult to believe how a ship of this size could have been transported to the mainland by tsunami waves. The height of the tsunami waves reportedly reached up to 10 meters even here. Who would have imagined the strength of the waves at the moment.
We learn a lot about ourselves and the world when we visit this location. This also reminds us of a somewhat tragic event from the past. A lesson that shows us the extent of God's might via the harm that natural disasters have caused to people. This ship is docked in a residential area. The number of homes the tsunami devastated served as evidence of this. Additionally, these homes continue to live on in the form of instructional material for tourists.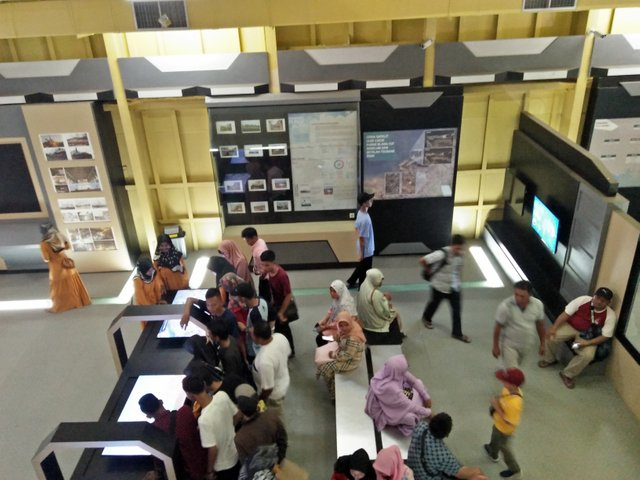 Another religious tour that doesn't require an entrance fee is this one. Therefore, we are free to use all of the facilities here. Just that visitors who bring a car must pay a parking cost that ranges from 2000 IDR to 5000 IDR. When traveling here, there are a lot of the most picturesque places to capture the moment. First, there is a mural monument in front of the entryway that depicts imagery such as tsunami waves, boats, and a globe. On the boat is another interesting location; tourists choose to take pictures here the most.
We can take in the grandeur of the city from the top of this ship. Being on the boat and experiencing the cool breeze is just fantastic. Several other guests were also considering utilizing binoculars at the time. There is a space on board the ship dedicated to research, education, and learning. There are numerous monitor displays and videos depicting the Tsunami catastrophe. a movie demonstrating how this ship might become trapped near a neighborhood.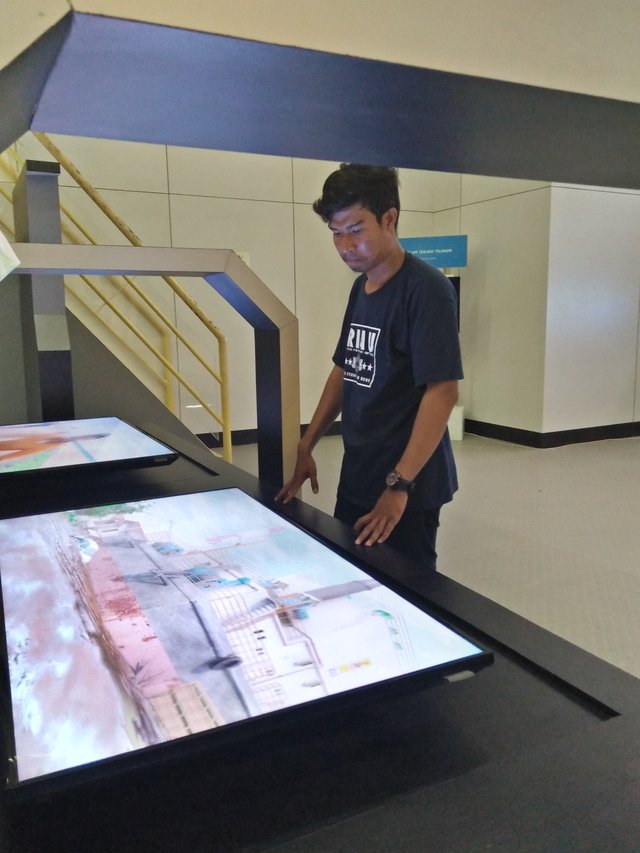 This area is the most crucial since it contains a variety of resources and material that can educate visitors. However, because it lacks an air conditioner, staying in this space is like lounging in the scorching sun. You will be led while you're here by a guide who will educate us. Before the COVID-19 pandemic, there may be thousands of visitors every day. Even the peak typically happens on December 26 of every year. Foreign officials and a lot of foreign visitors went to this place.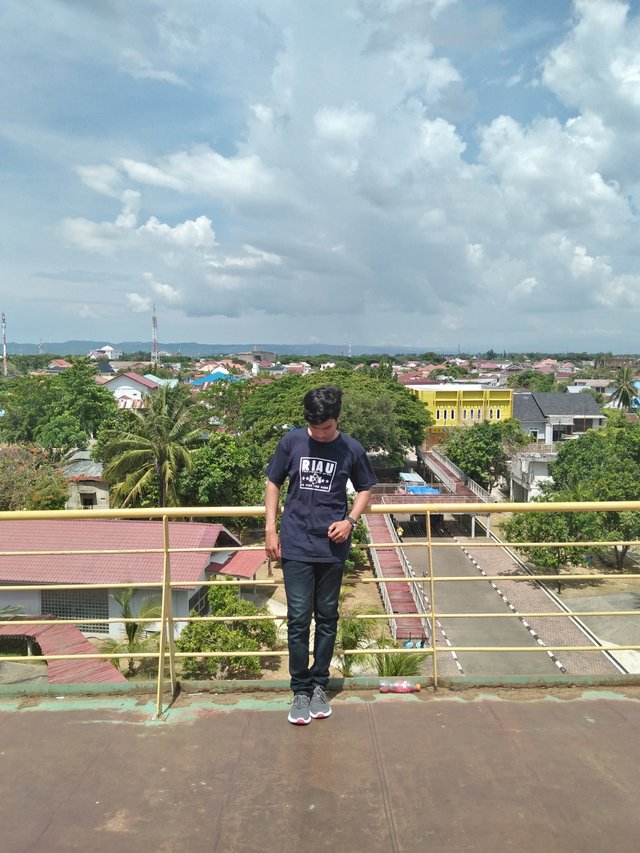 The warmth of the locals and employees in this residential area is also well-known. Additionally, a variety of stores offer distinctive and iconic to Acehnese culture foods and souvenirs. Would you like to come here? A local guide is available to accompany your journey.
I appreciate you reading and commenting on my journey.
Dear all,!!!
---
View this post on TravelFeed for the best experience.