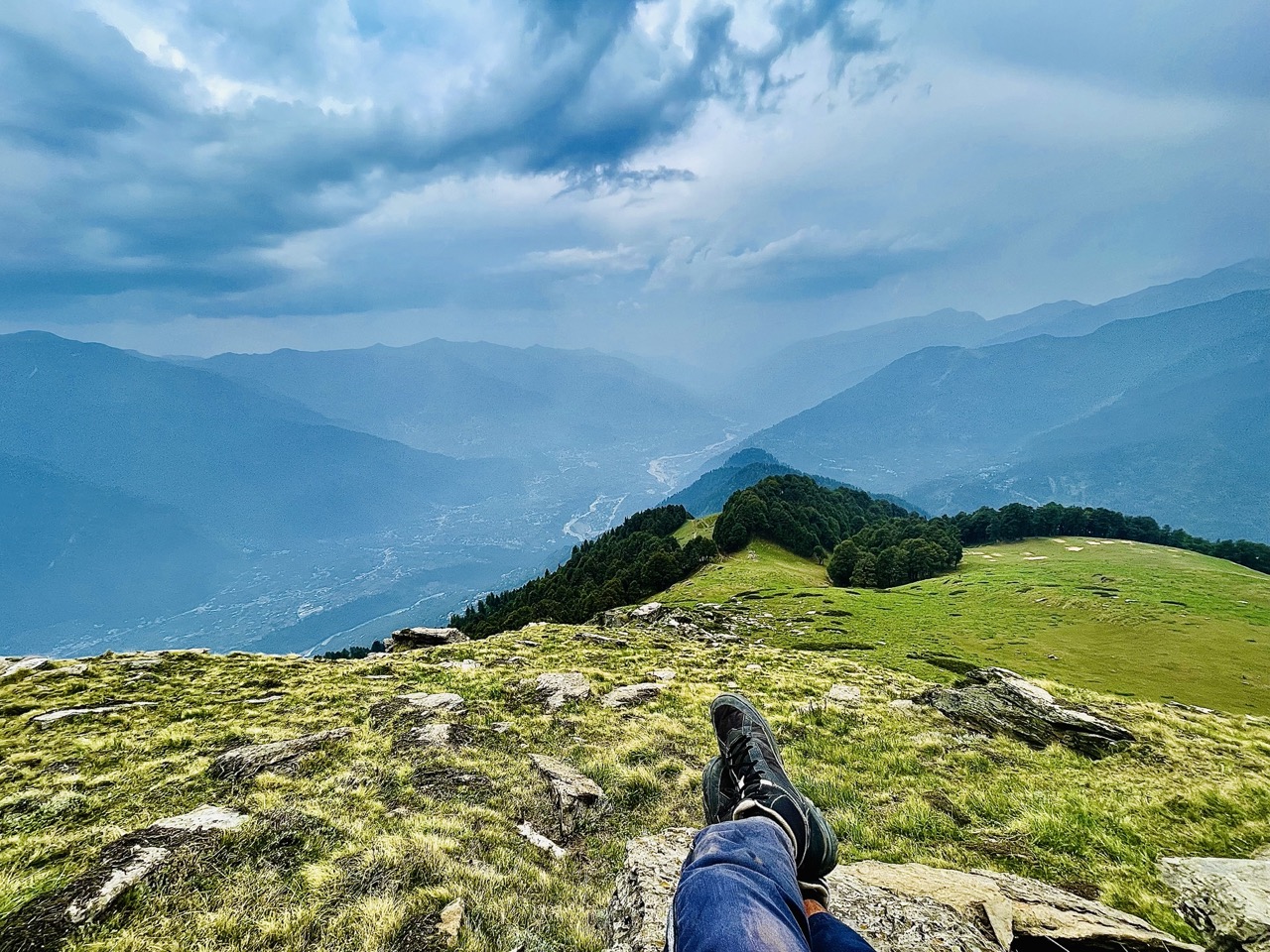 Doesn't it look like this picture has so much to say..?
A much about itself being, in a lost world! Lost in itself, in the heaven of it's own.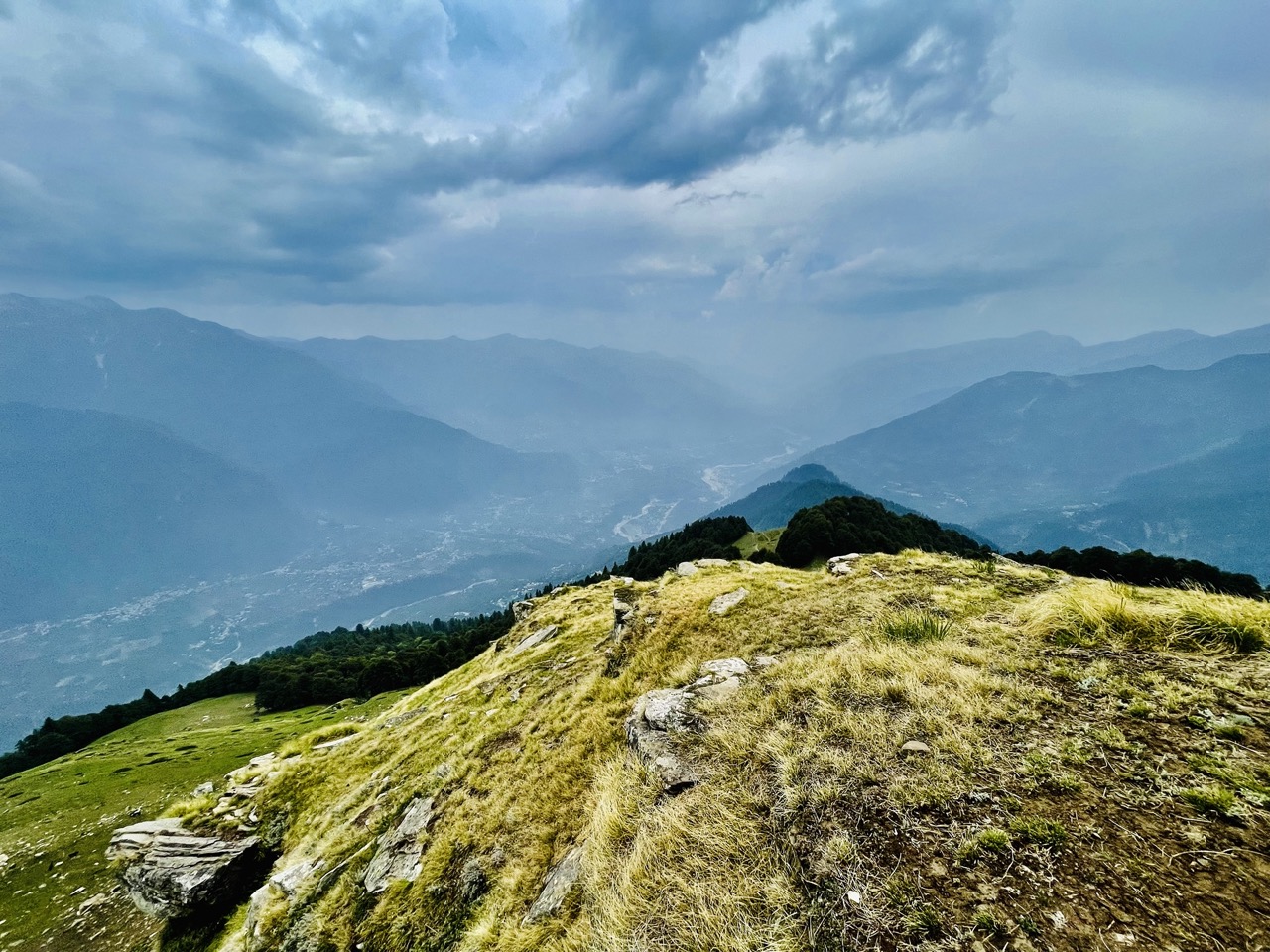 Life is something at the top of an unknown hidden Paradise! A paradise which was the main Pathway between the two Districts of Himachal Pradesh.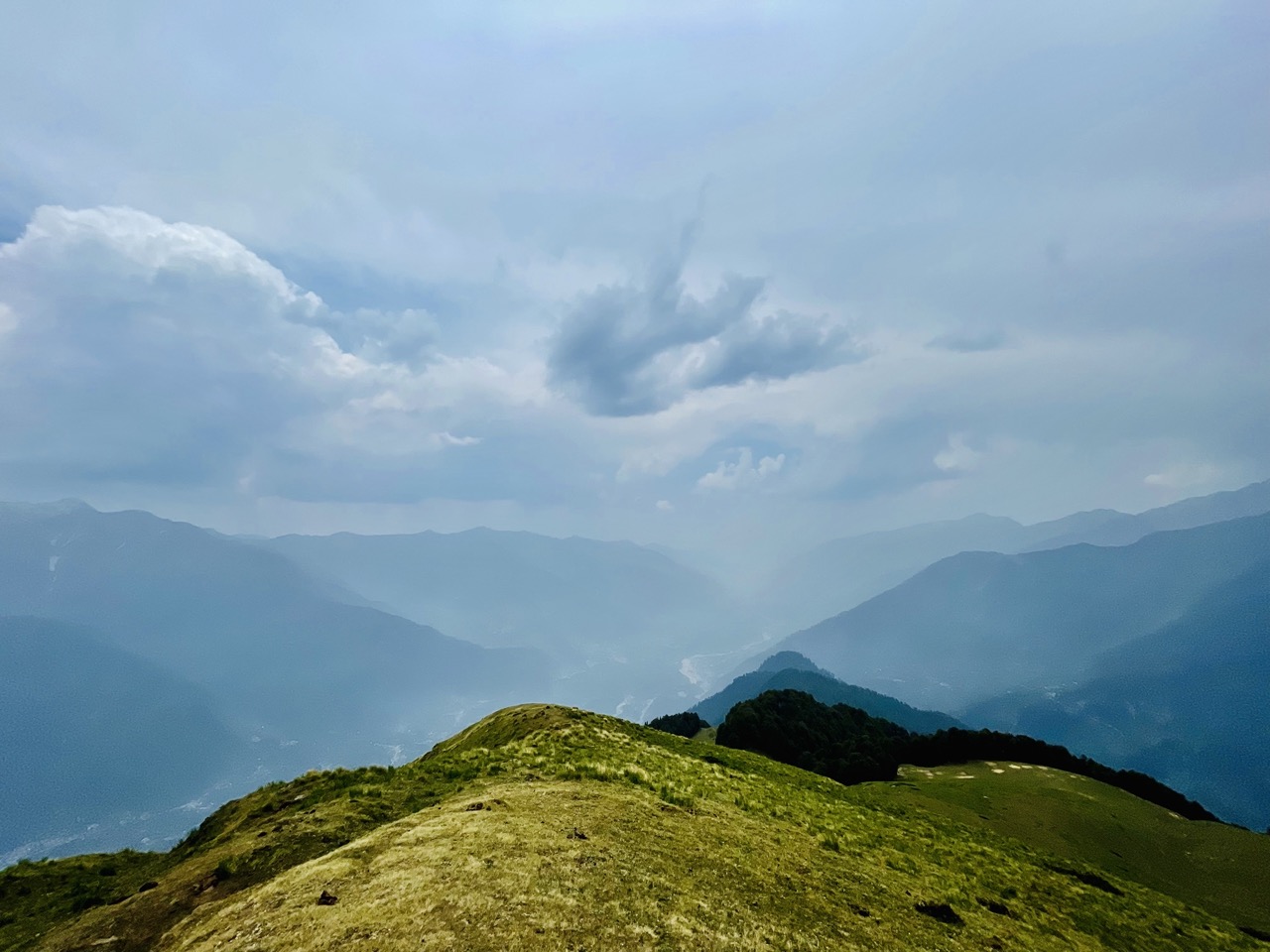 As Just Heard form my great grandparents discussing about this lost wonderland Mahili Thach! which is the first stair of Kalihani Pass. A Pass beyond which The Great Kangra Valley lies.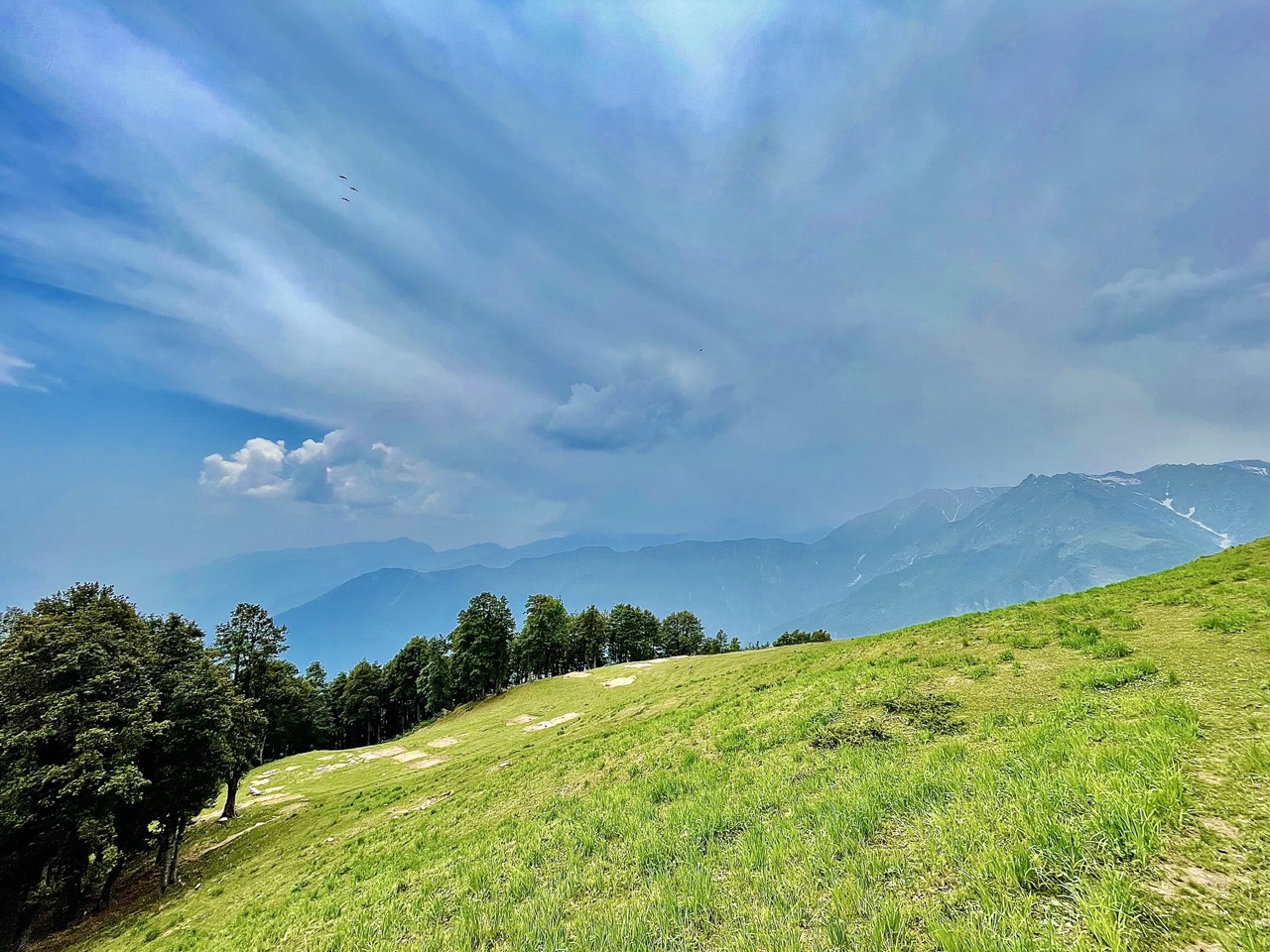 So I finally decided to explore the first stair of Kalihani Pass and Hike the magnificent Mahili Thach alone.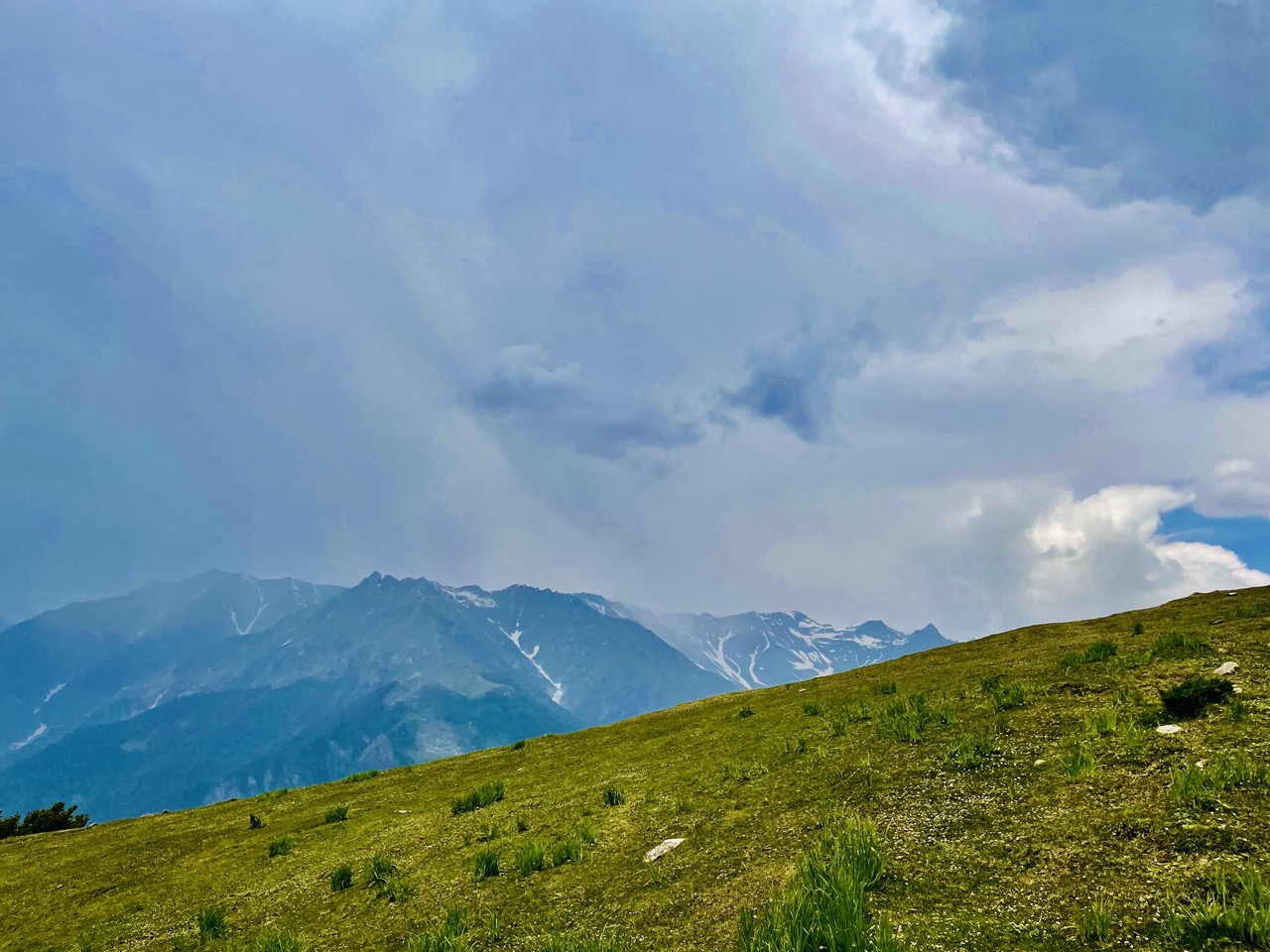 This unknown adventure begin after my Mahili Thail expedition when after reaching Mahili Theel I decided to Hike Mahili Thach all alone. I was just all alone in this vast wonderland. Miles and miles long all that I could see was Just these Heavenly peaks still snowing in the hottest month of the year June!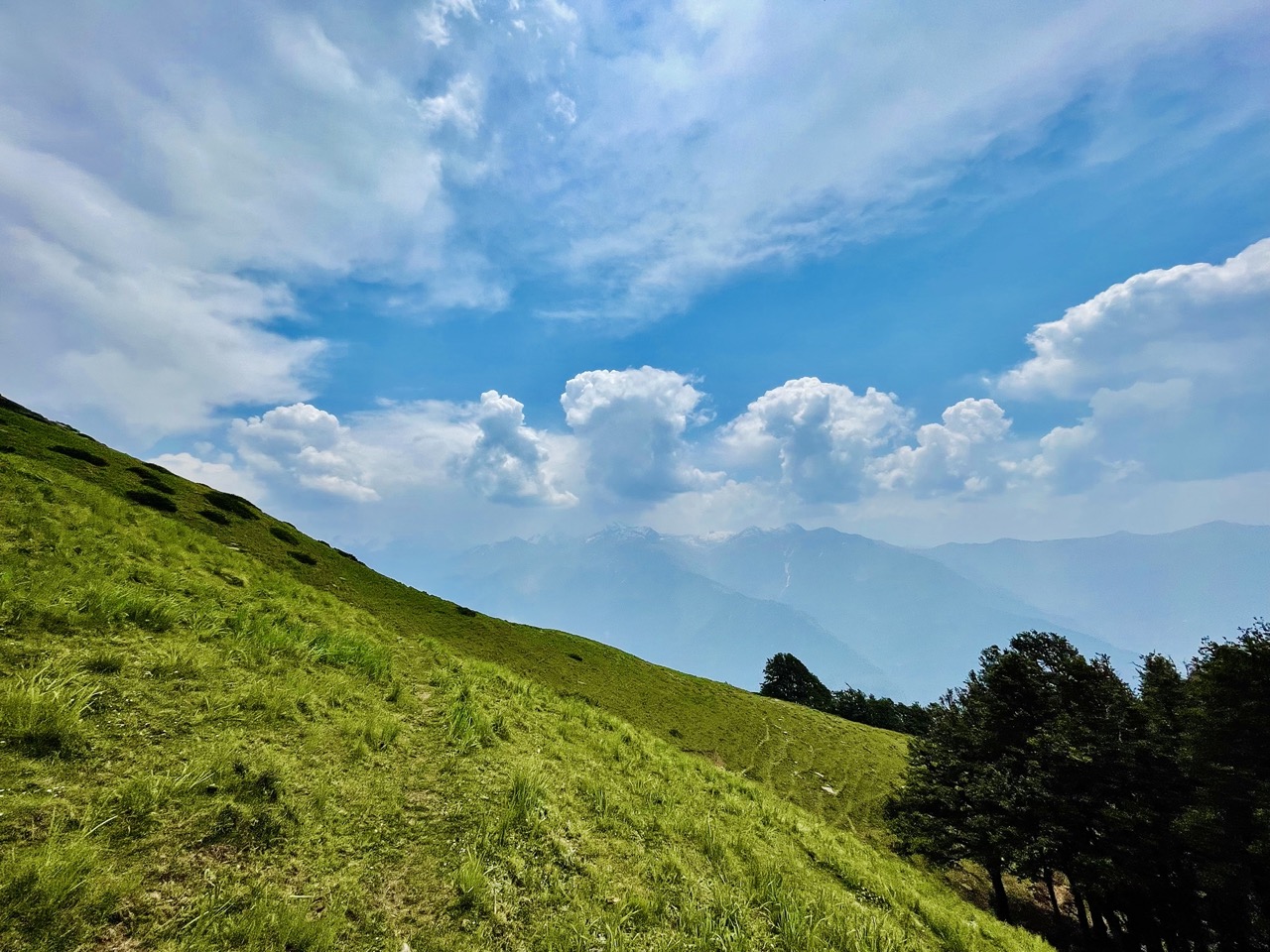 After reaching above the non vegetational zone above twelve thousand feet above the sea level all the vegetation that was visible was just these lush green wild grass and few of the hard bushes who had a great capacity to protect themselves form harsh climatic conditions.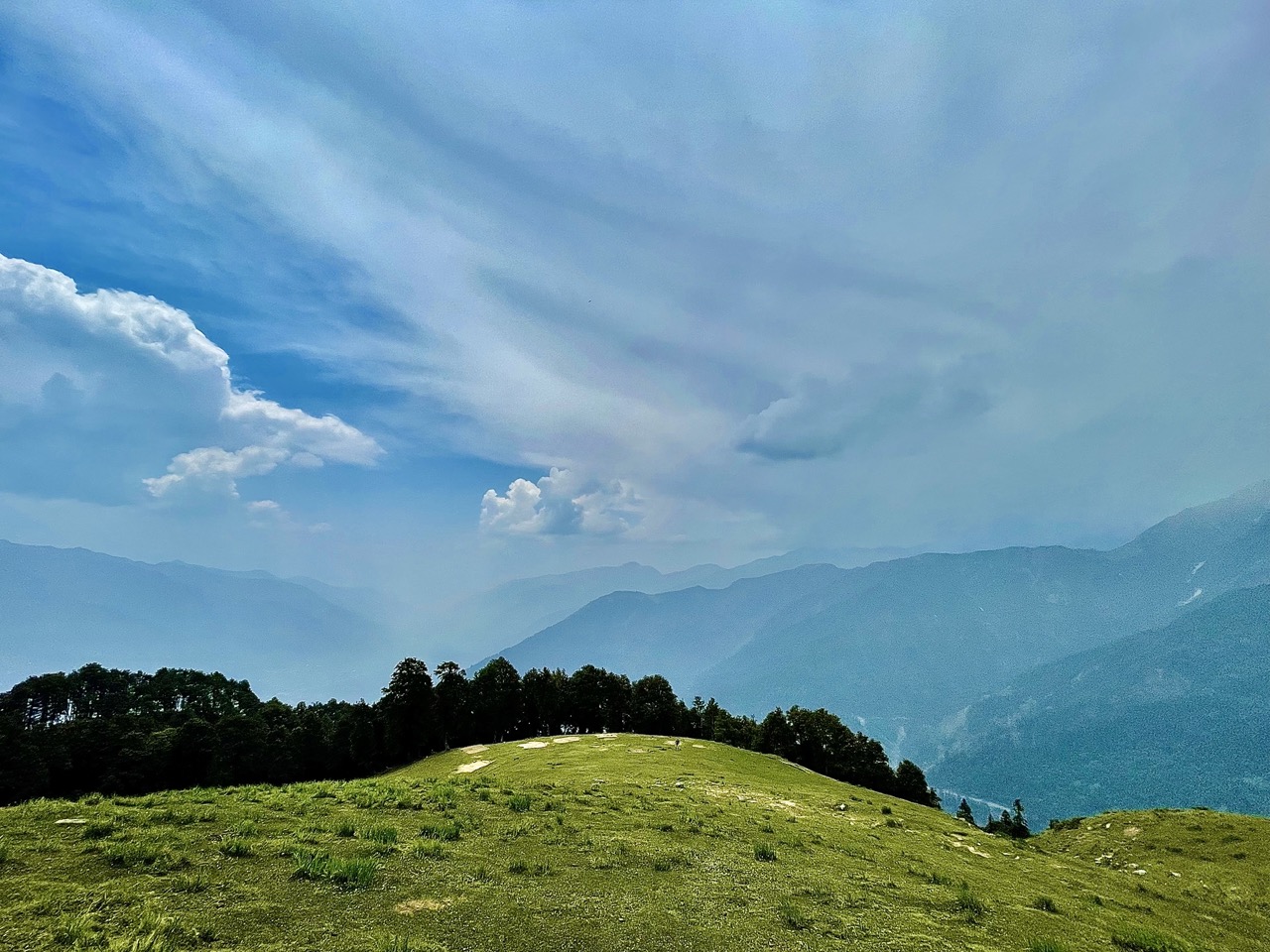 So here form this point I stated my Solo Hike form Mahili Theel Basecamps. Form this place this whole region was looking like a curvature depicting that I earth is a spherical body.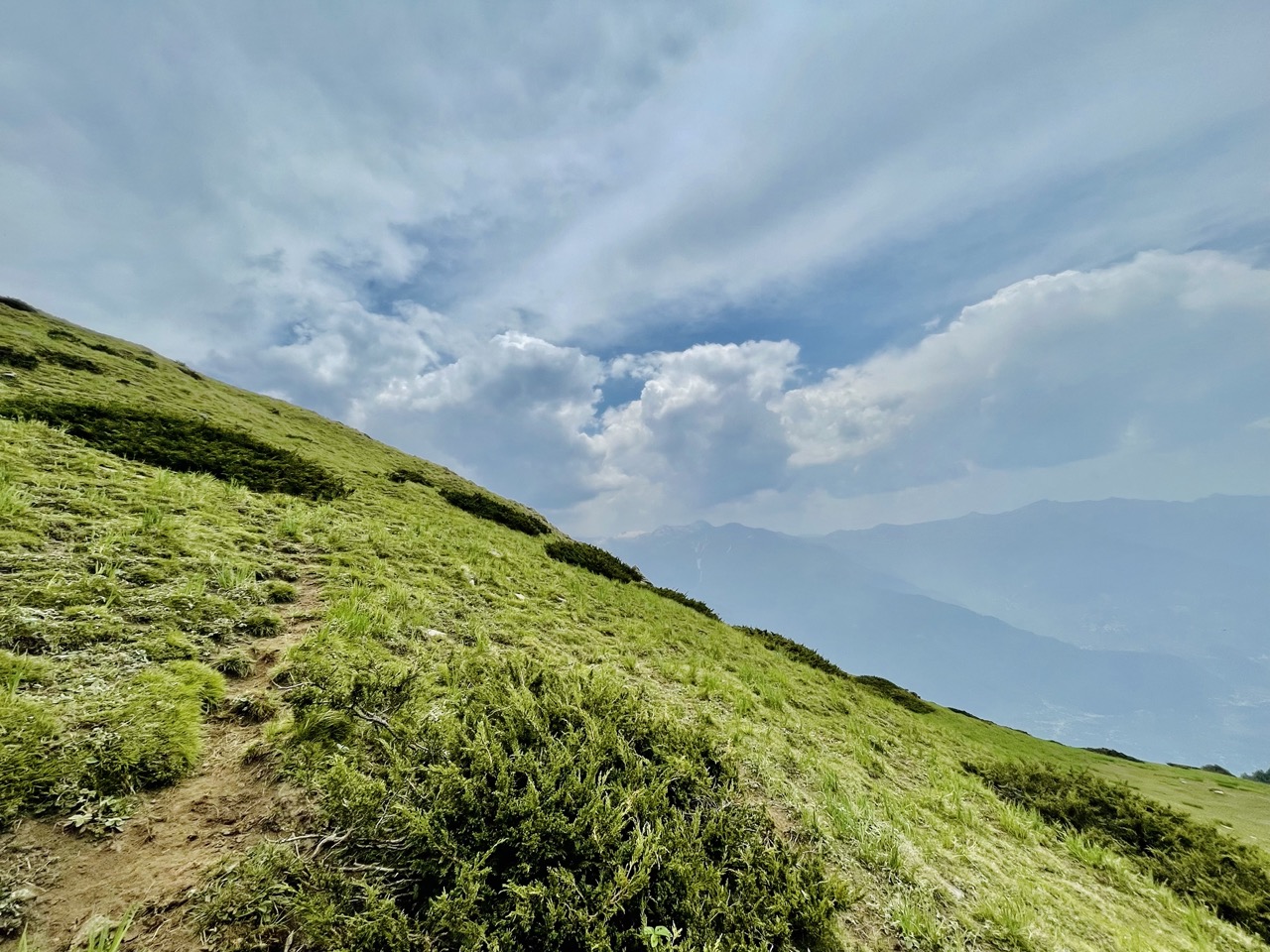 After walking few miles I reached at this mysterious field of Bethar A holy herb used as a air freshner by burning the dry leaves of it with coal.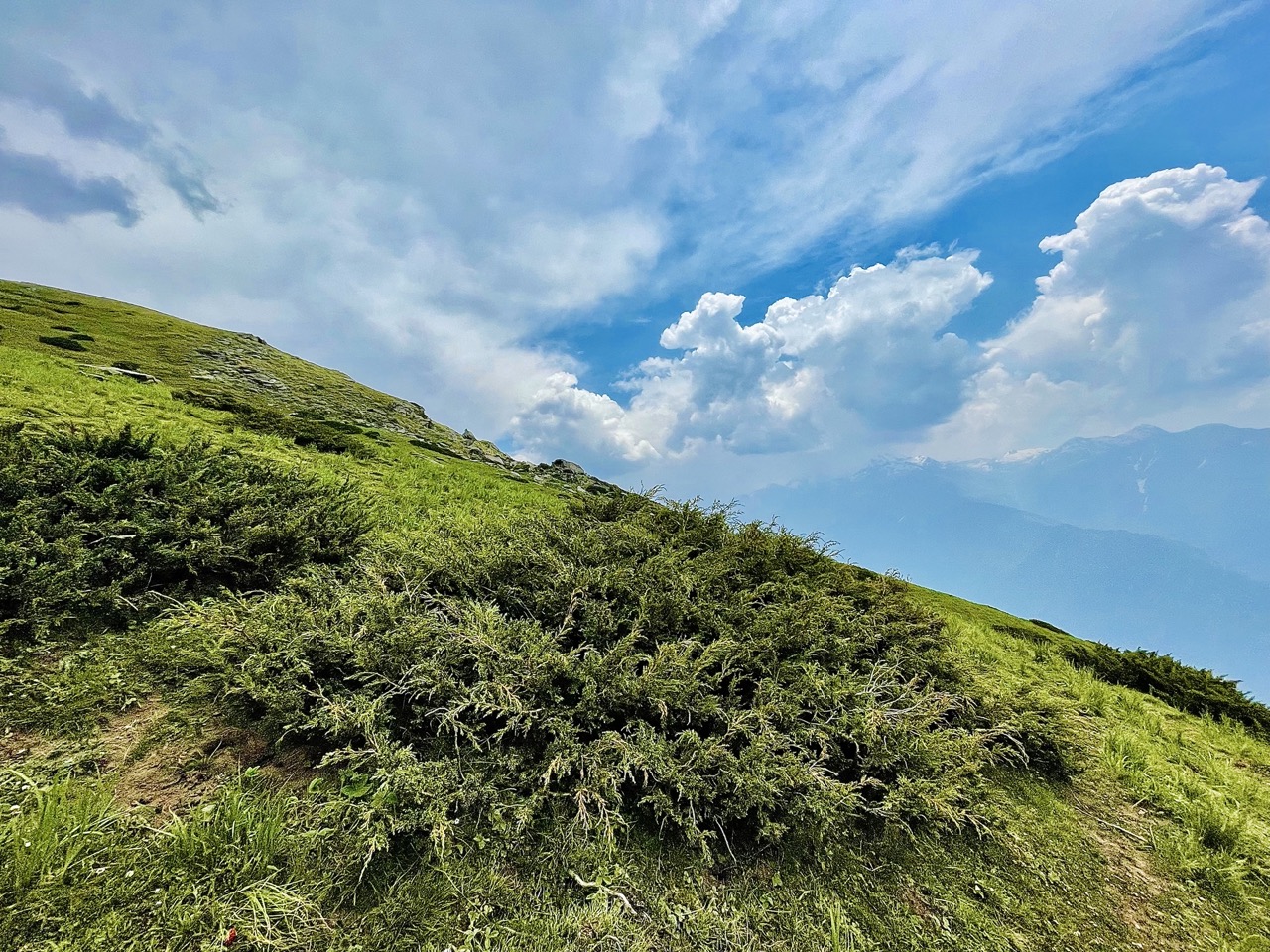 Bethar is considered as a holy plant because It is used in holy Dev Karys, Himalayan Gods.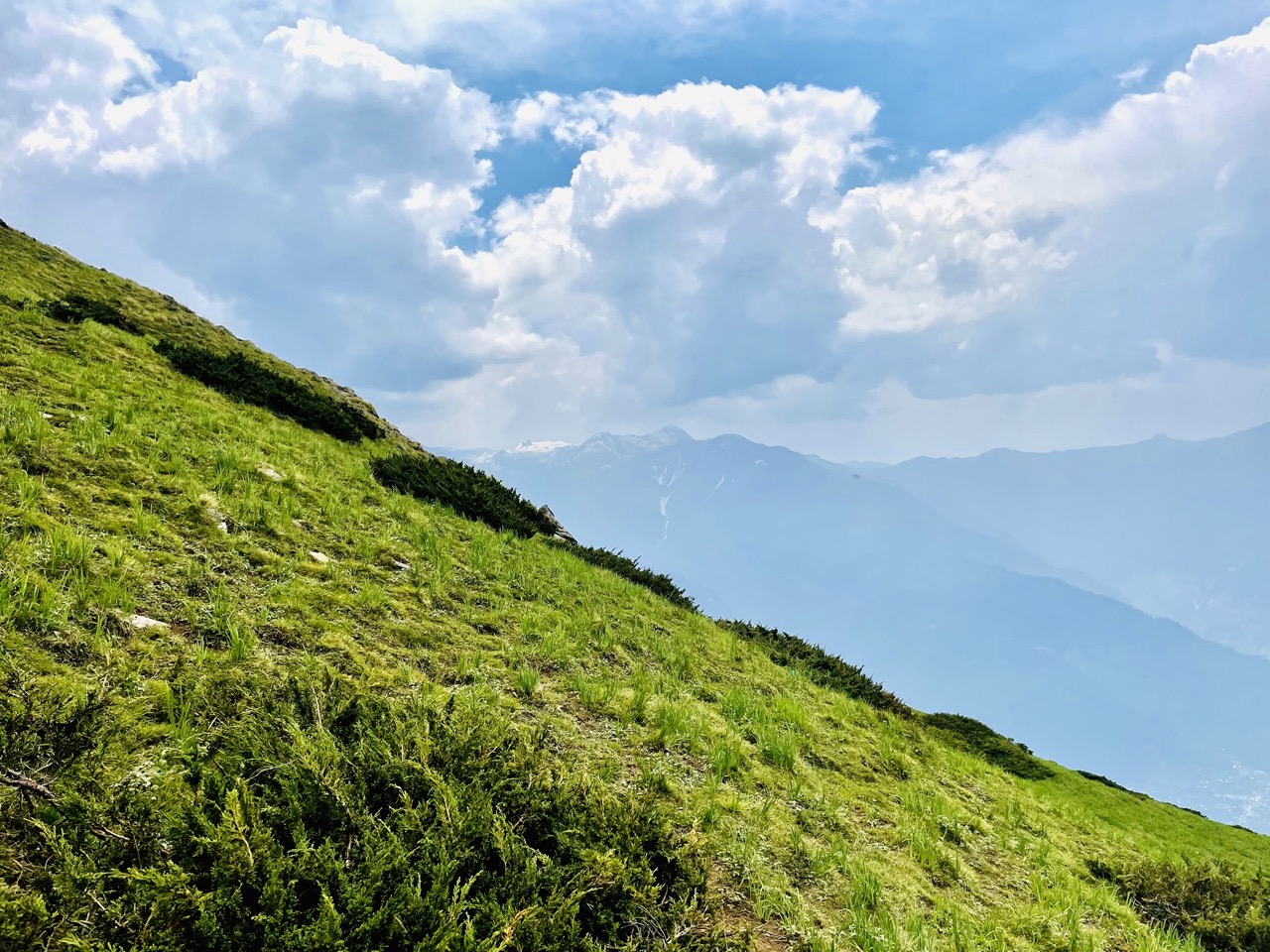 These species of plant only grows a a few places, thus considered as a rare plant in The Kullu Valley of Himachal Pradesh.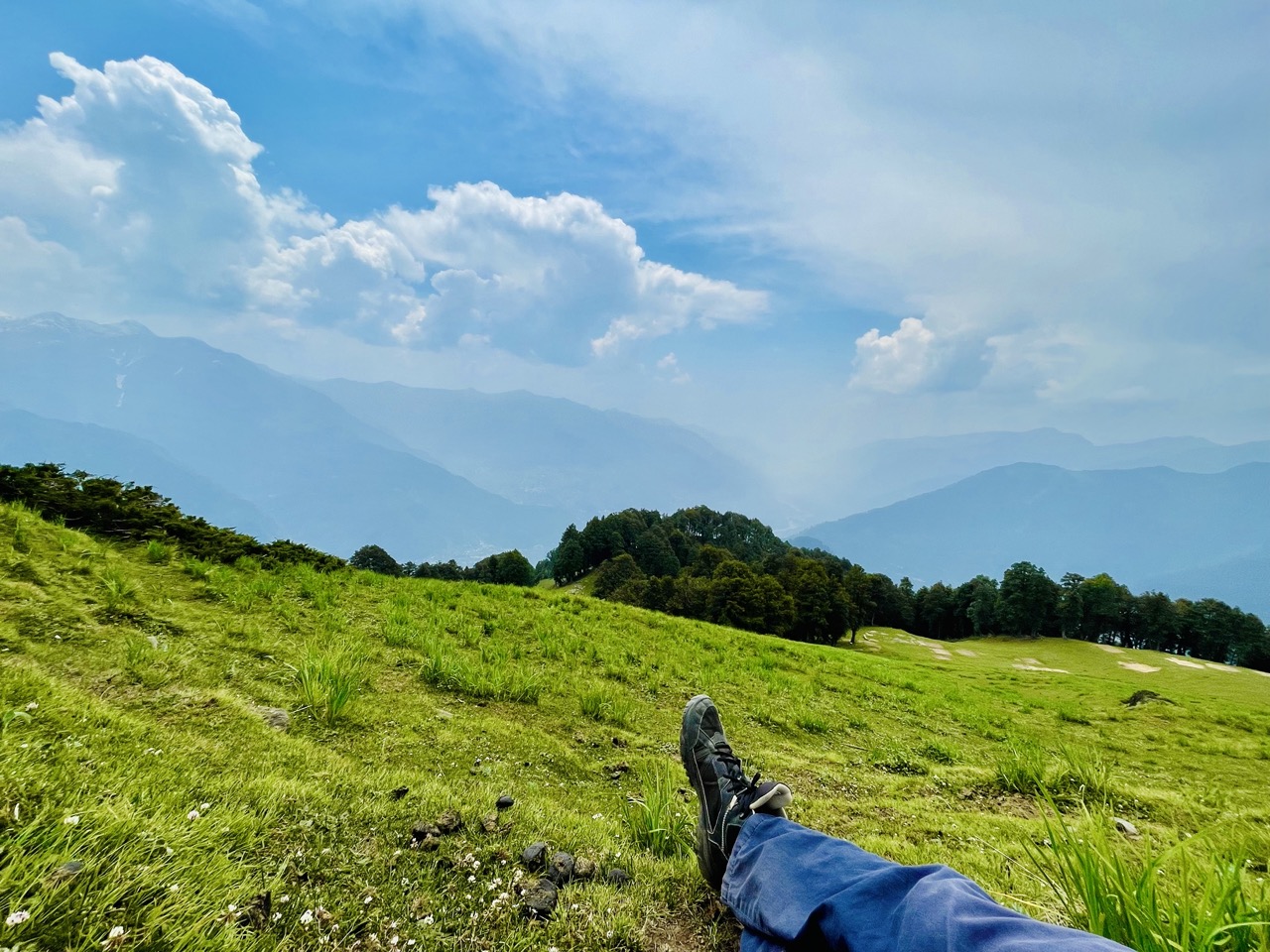 As I was gaining the elevation more heavenly the view was getting. The peaks and all the houses and buildings were looking so tiny form this place as if I was at the top of this Place! It was just a memorable blessing to me visiting this place.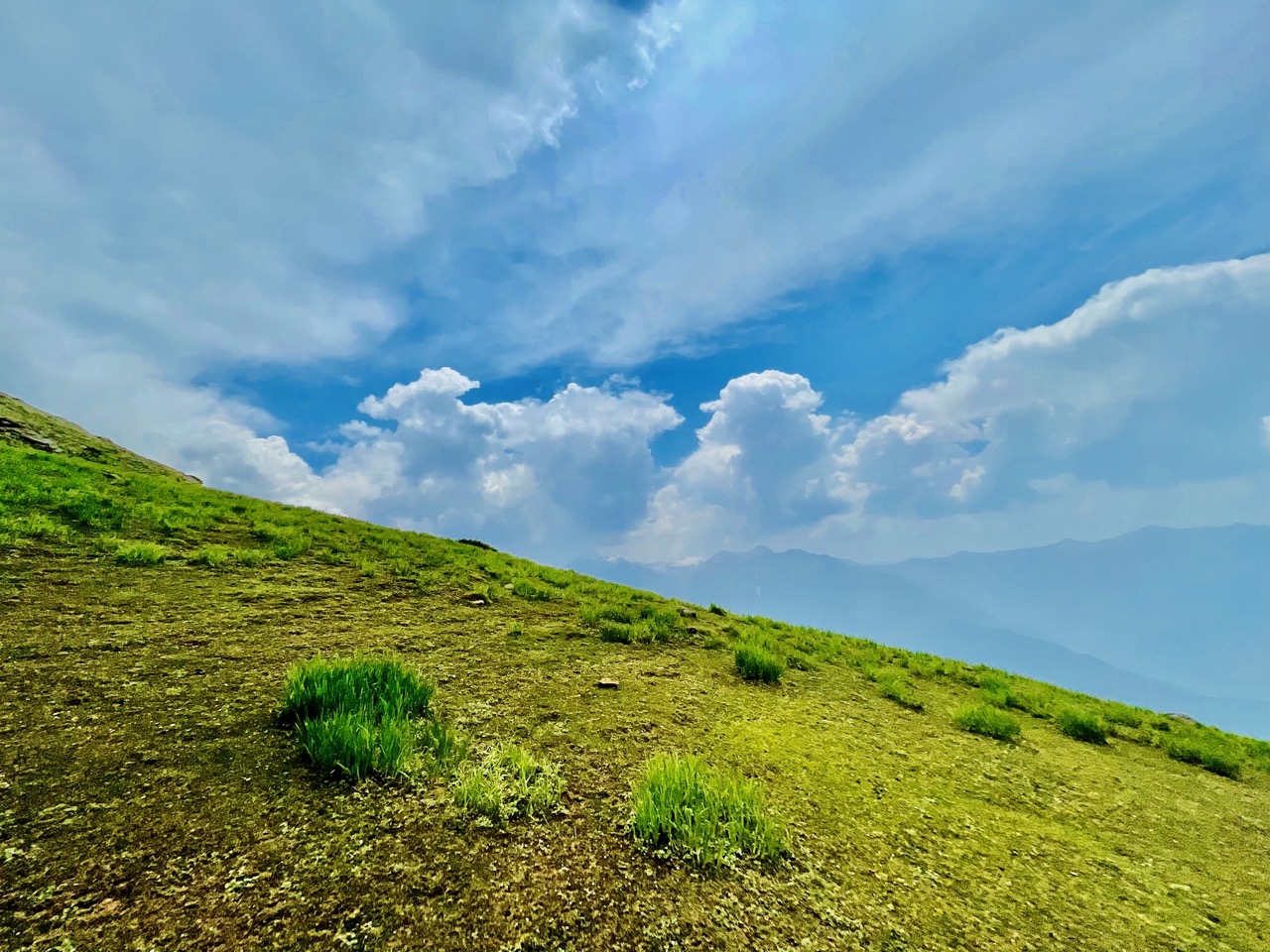 As I was covering up my distance of the trek I noticed these soft bushes like Lime grass. These were not the lime grass but was similar to it. Do let me know guys if anyone is familiar with these plants in the comment section.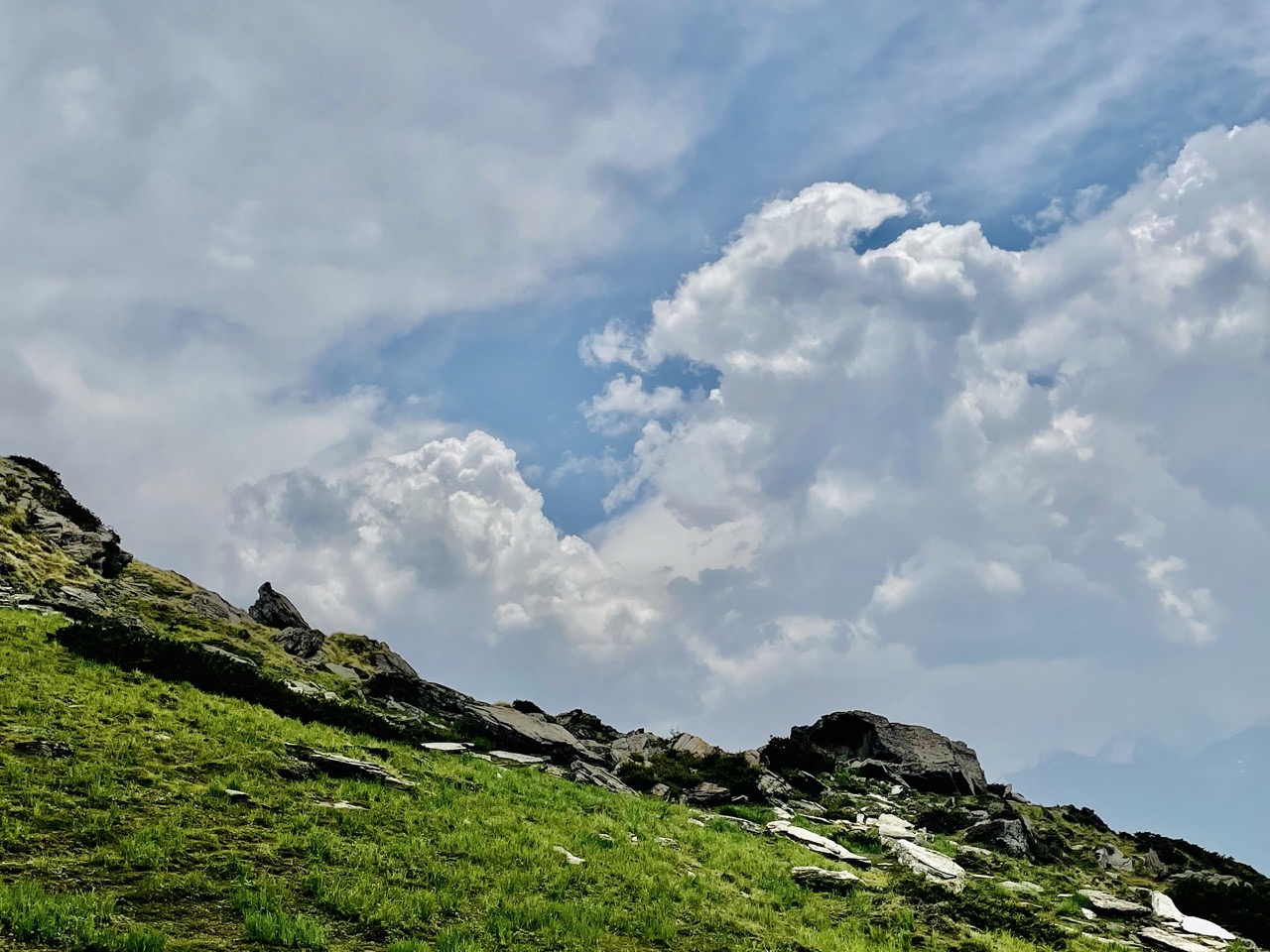 Though A lot of obstacles in the trek like a portion of huge rock over which I had to make my way through...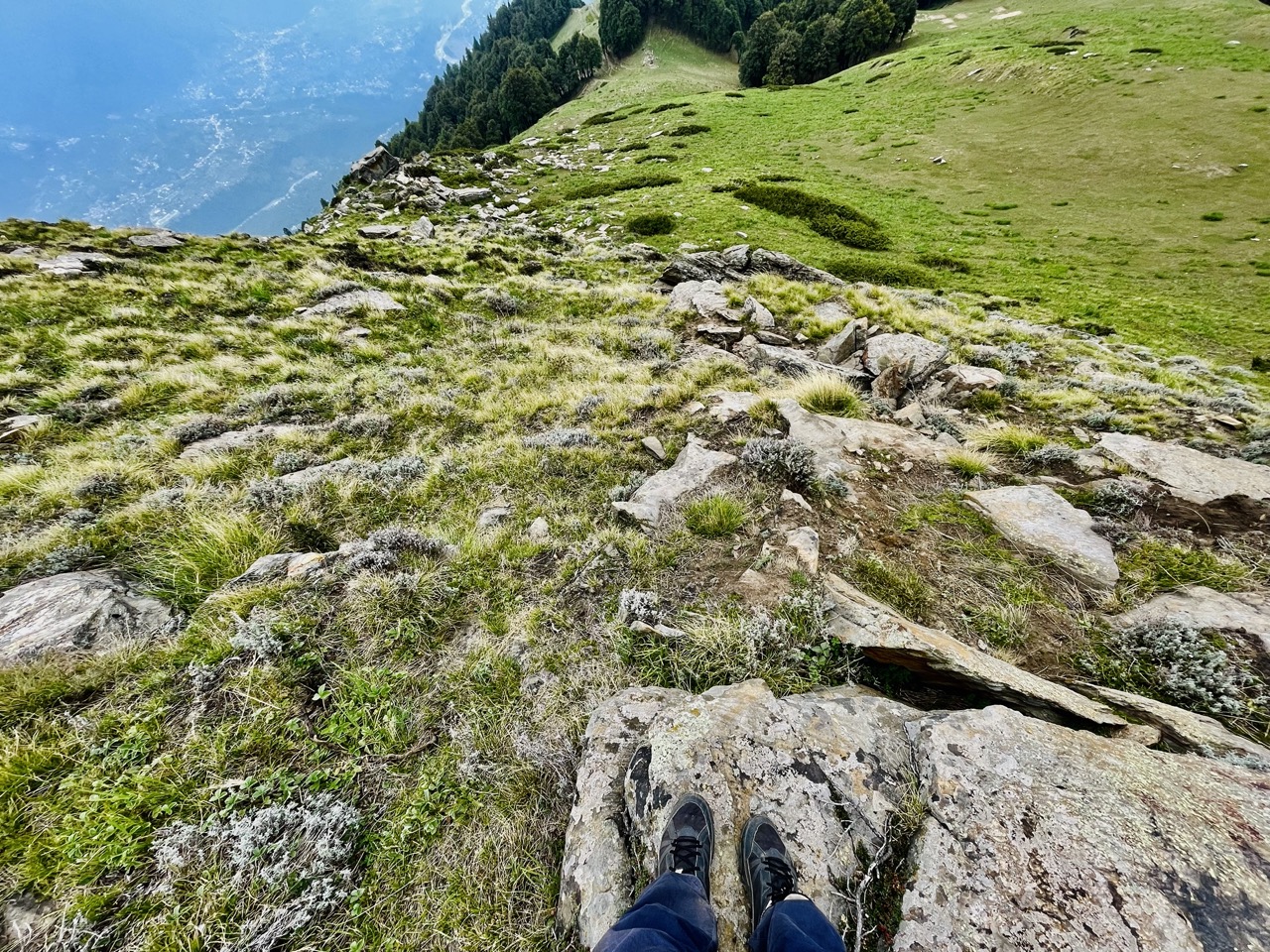 Just the will power of reaching at the top never stopped my form any sort of obstacles, Being all alone at a place like this was also a great challenge for me guys. Nobody knows what What will happen next, A lot of serious problems like altitude sickness might also cause theft to life and may lead to death.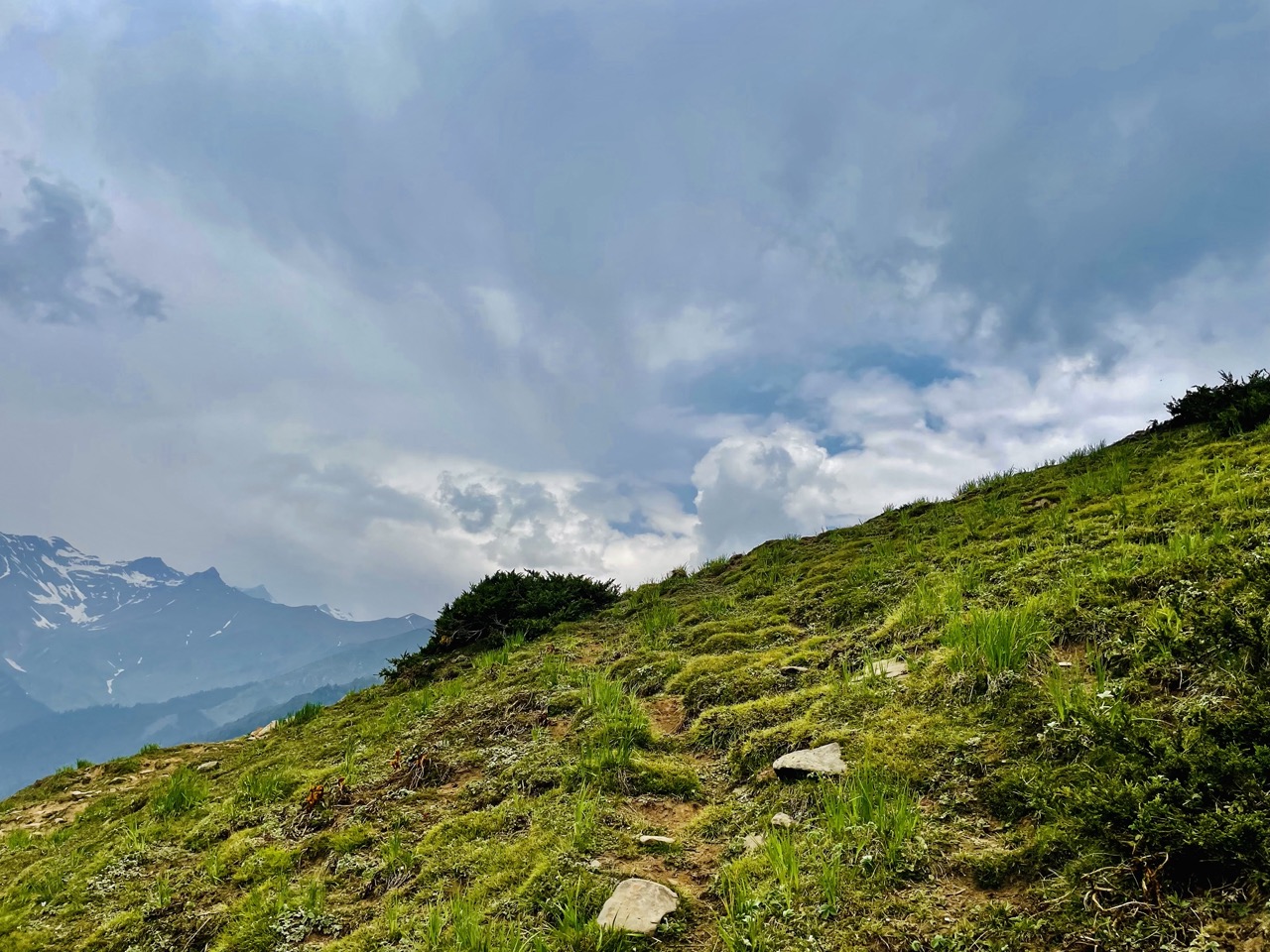 At a certain points of the trek I was still a bit afraid of being alone at such a high altitude alone. A feeling of going back form just reaching at the top most of the destination was also making me a bit afraid.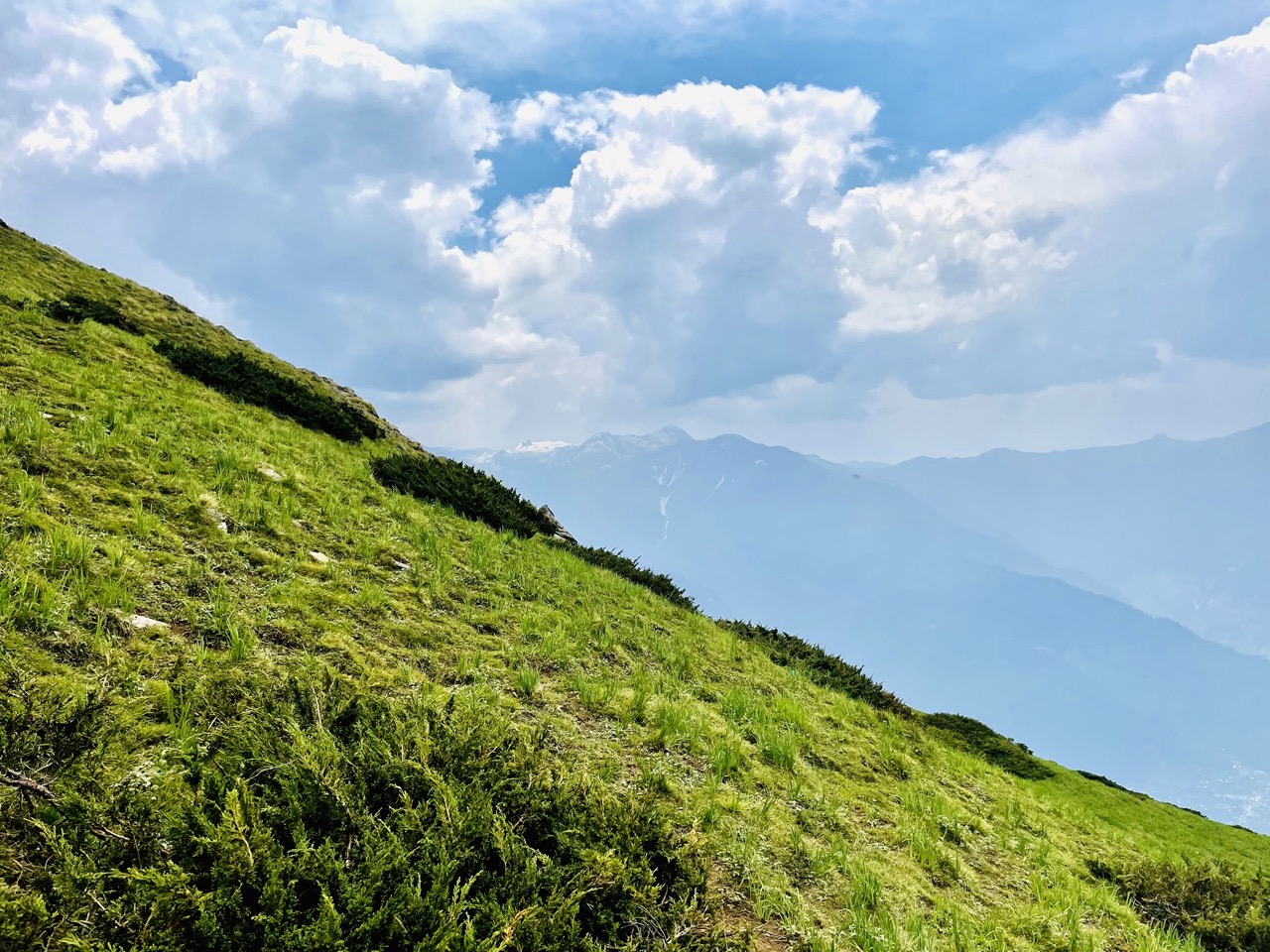 So I finally took the decision to take the risk and make achieve this challenge that I made to myself. The nature at it seems like in the picture was just beautiful for a while the whole story used to get changed during the night when the wind at this place used to blow at a tremendous speed of more than 20km/ph that hasn't been measured yet.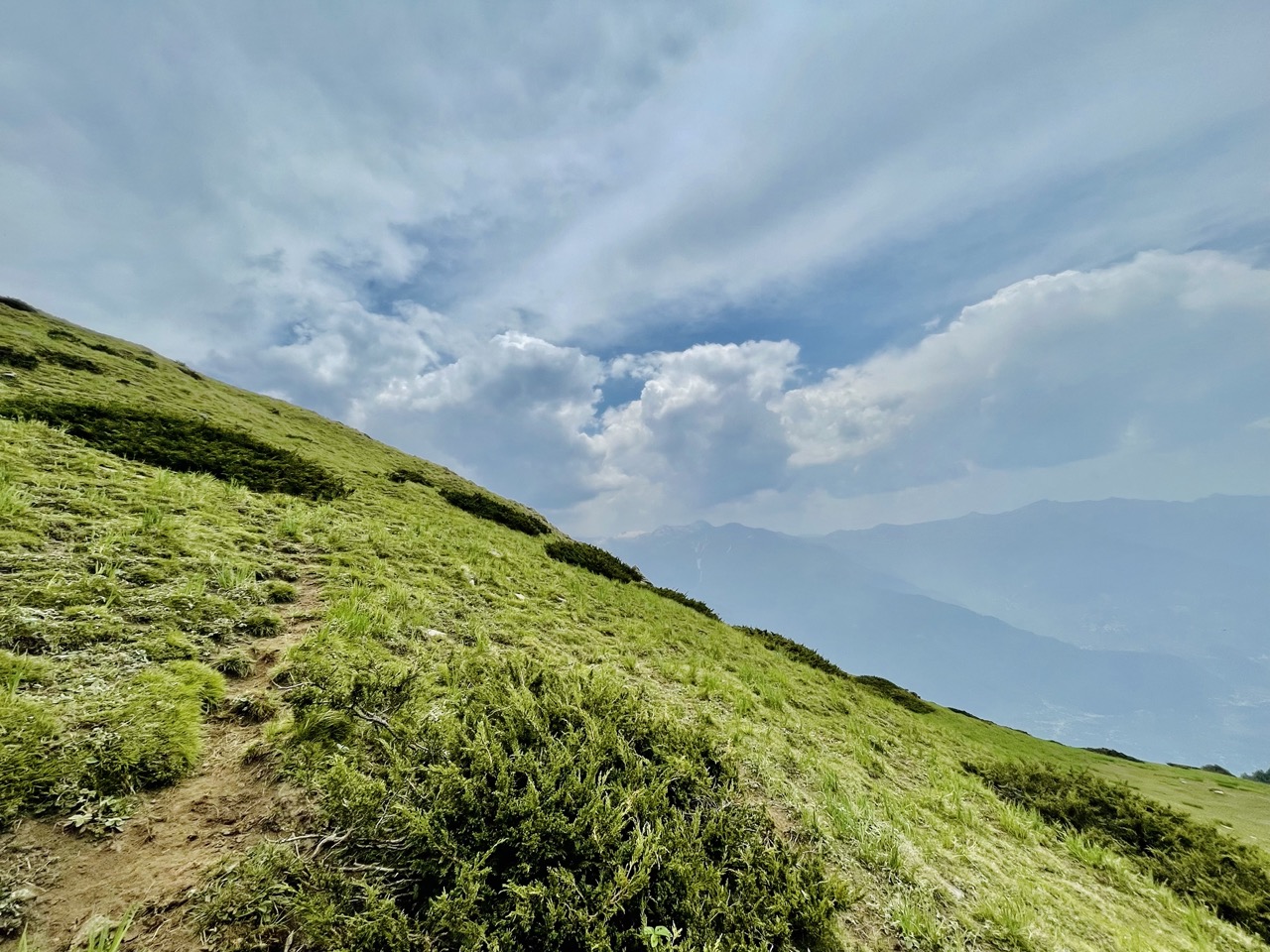 This temperature that used to dip below minus 10 degree Celsius every night an not even a single drop of water stays at a liquid form make a challenge for mountaineers to camp at Mahili Thach.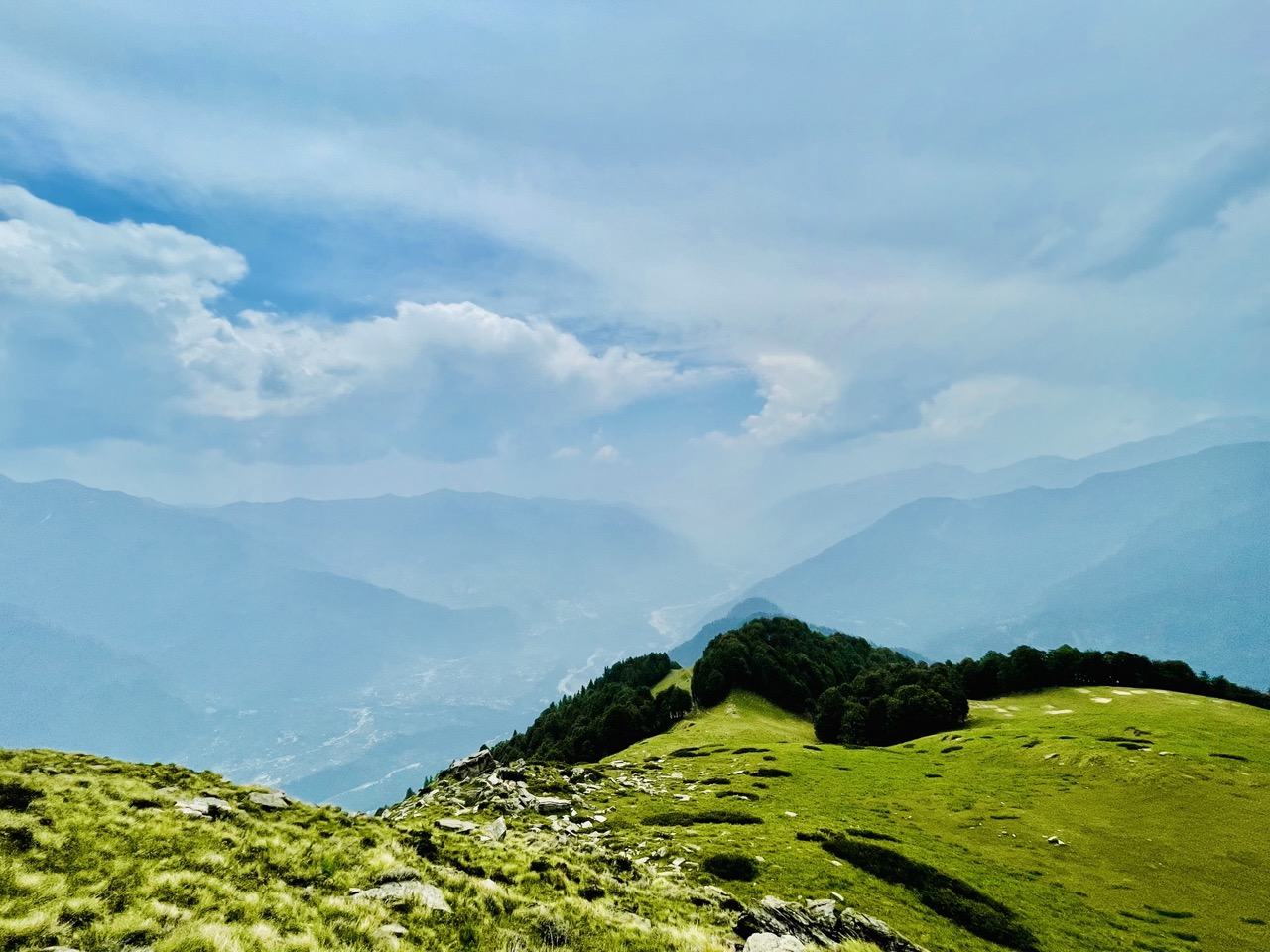 Thus everyone who visits this place used to camp neat the tree line where the trees protect the tents form hushing of by the stormy winds every day.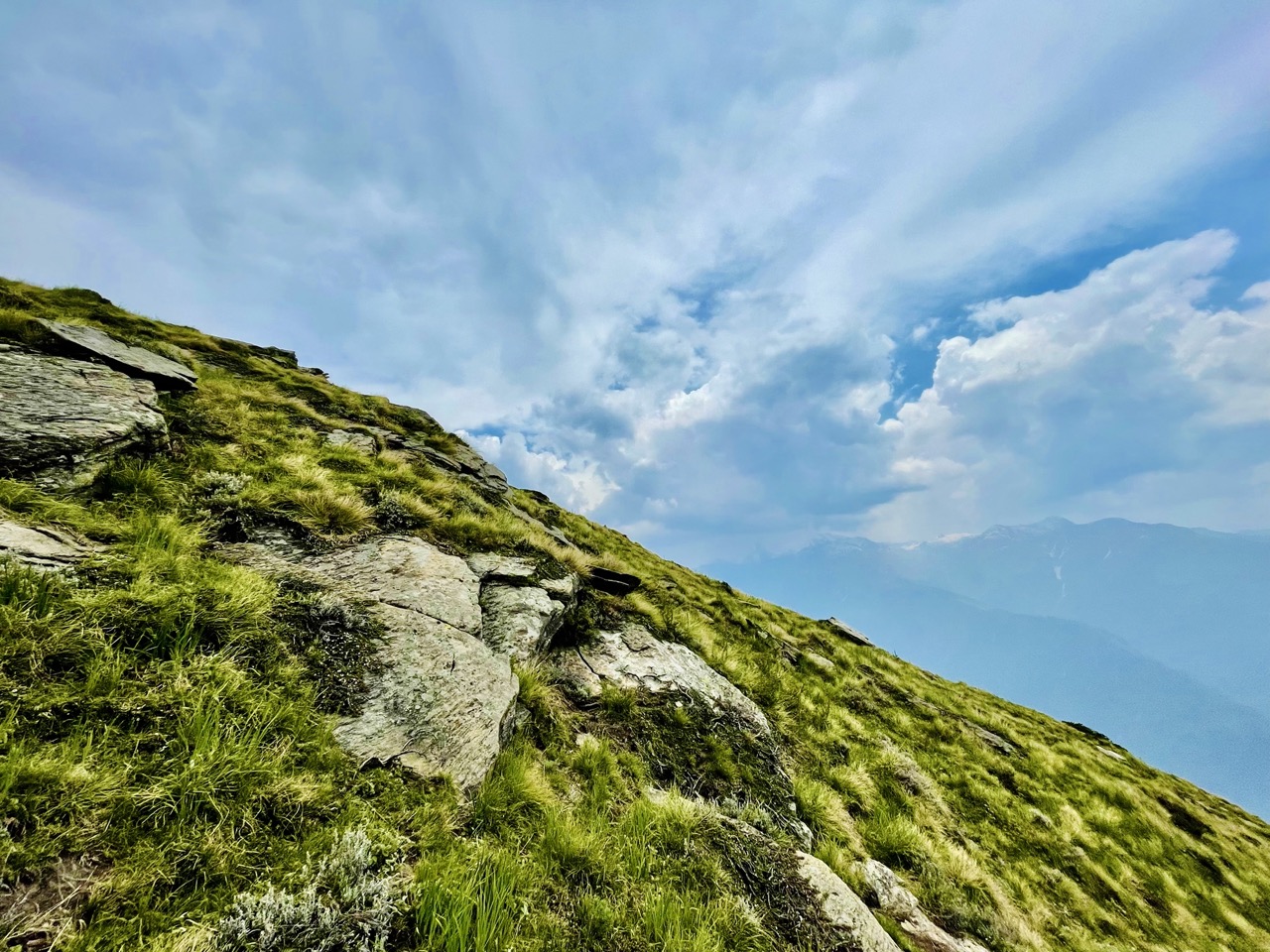 I was at an altitude about 13455 feet above the sea level just hiking solo all over this vast wonderland. Though it was really very peaceful but dangerous too. Who knows that what would happen after a single step that I would take.
The mighty Peaks of Dhauladhar Ranges of Himalayas that ween seen visible form this place were Snowing even at the hottest month of the whole year in The Himalayas. Local People believe that no one has ever visited these Mighty Mountains till now. A group of British Trekkers tried too but failed and still hasn't yet returned back form this place.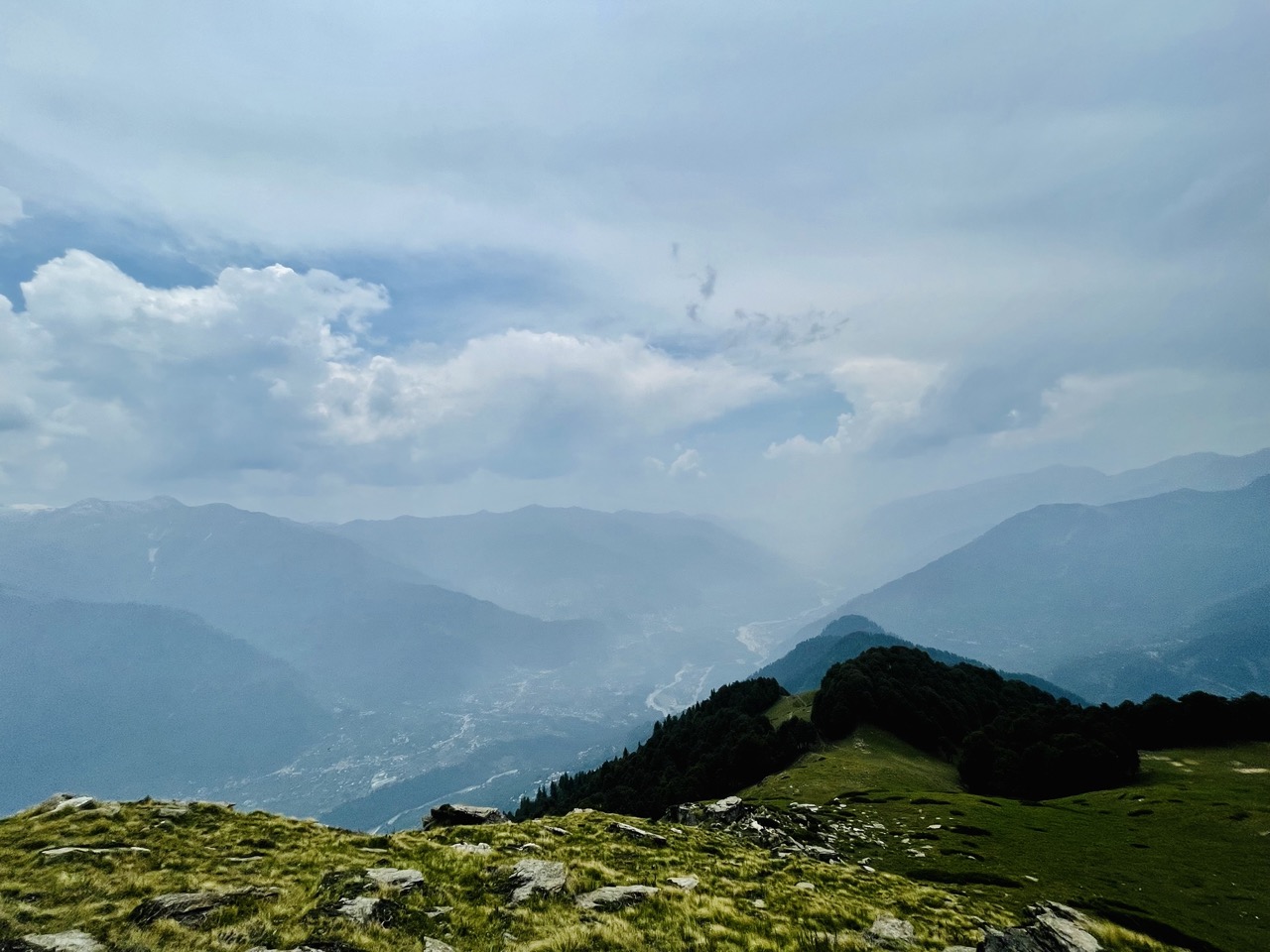 After reaching at the half destination of the Mahili Thach, The weather seemed to be a bit angry. The temperature suddenly dipped to 4 degree Celsius form 10 degree which made me took a jacket off form my backpack.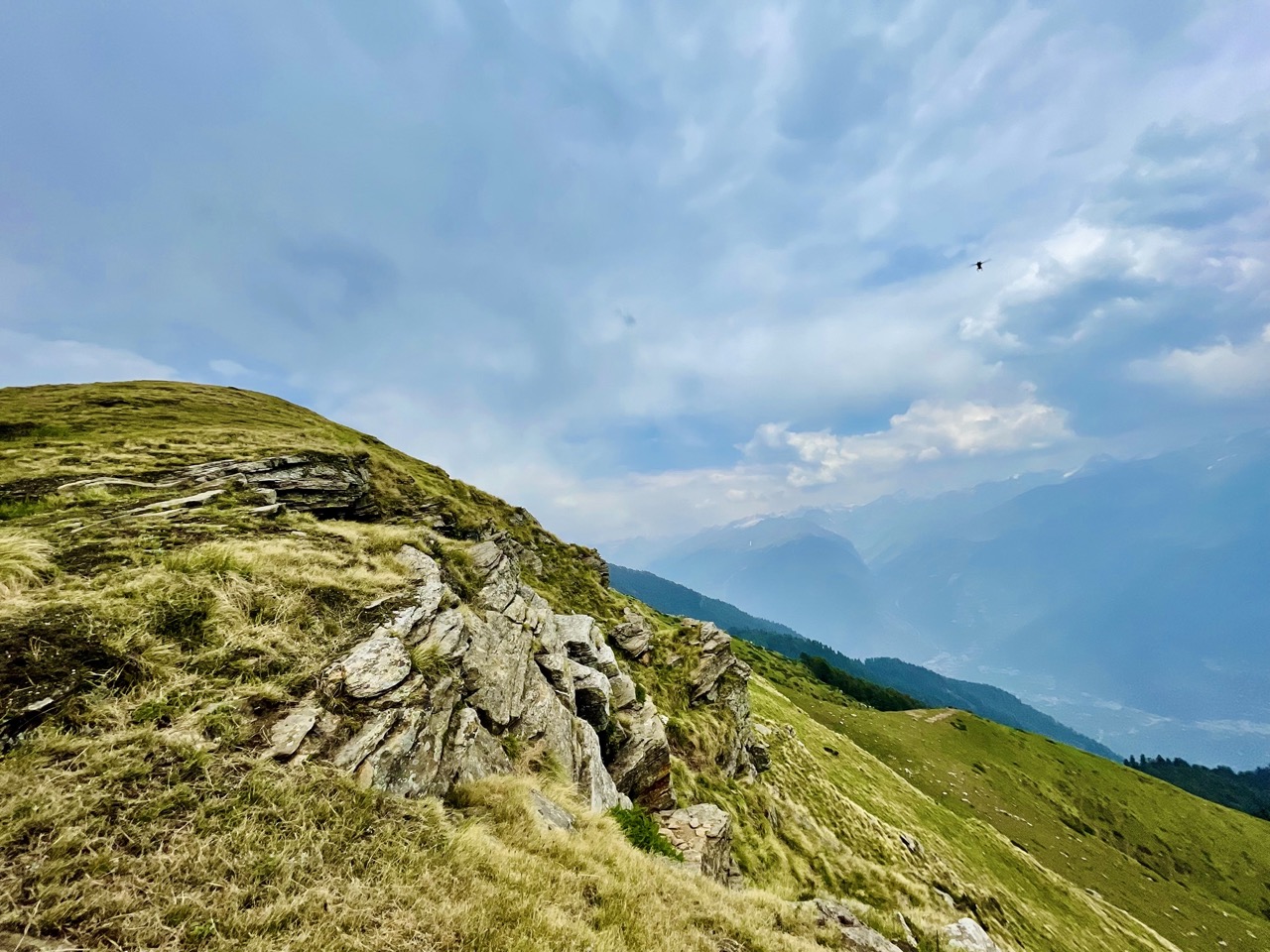 Even though I was a but afraid of being all alone at this place but I hope of Success was seen right in front of me. Form this place I could nearly see the top of Mahili Thach which is at an altitude above 14000 feet above the sea level.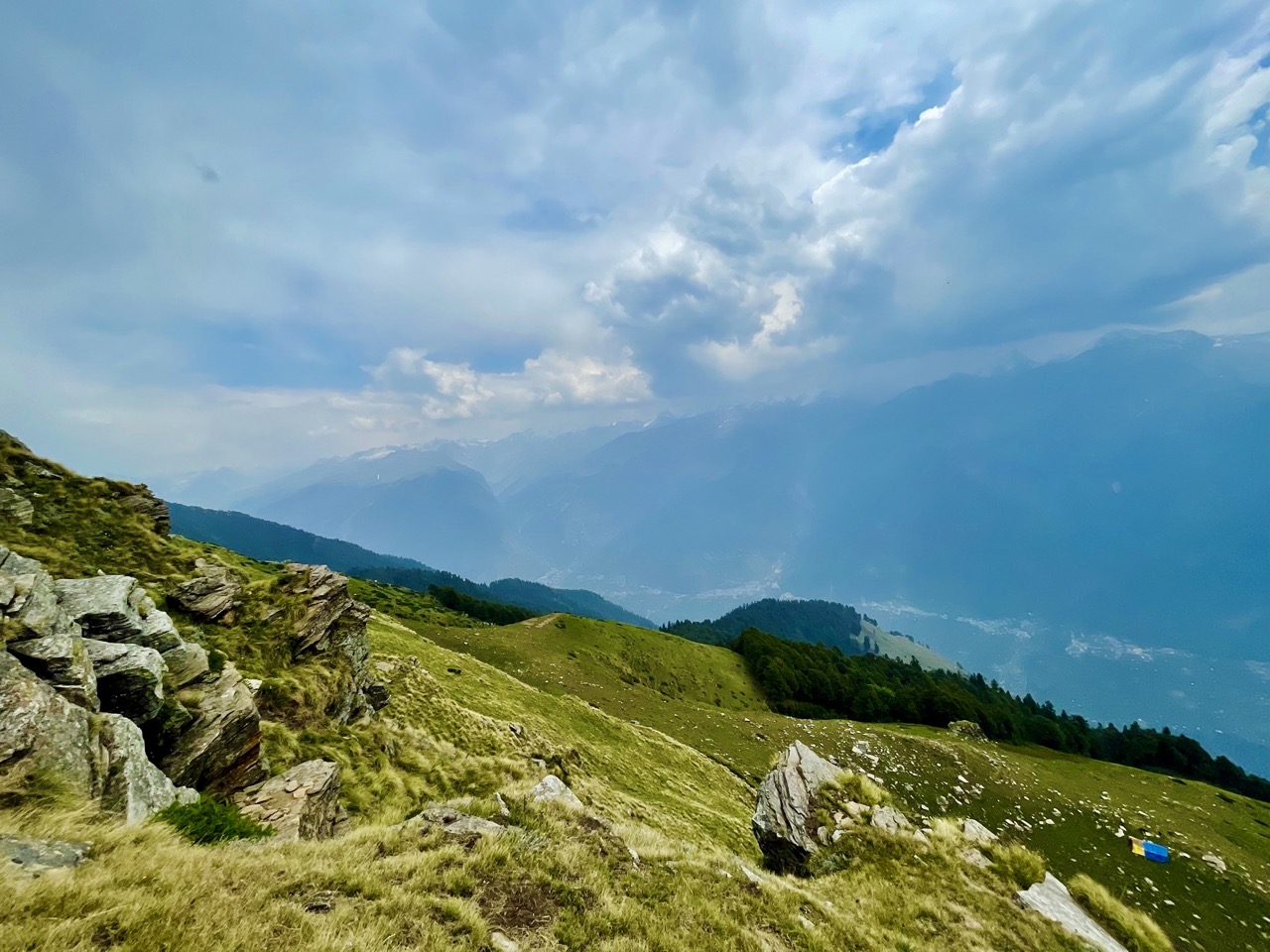 I saw a few of the tents of the people who once in a while used to stay at this place which were blown off by the extreme wind just the fabric of the tent was seen form this place.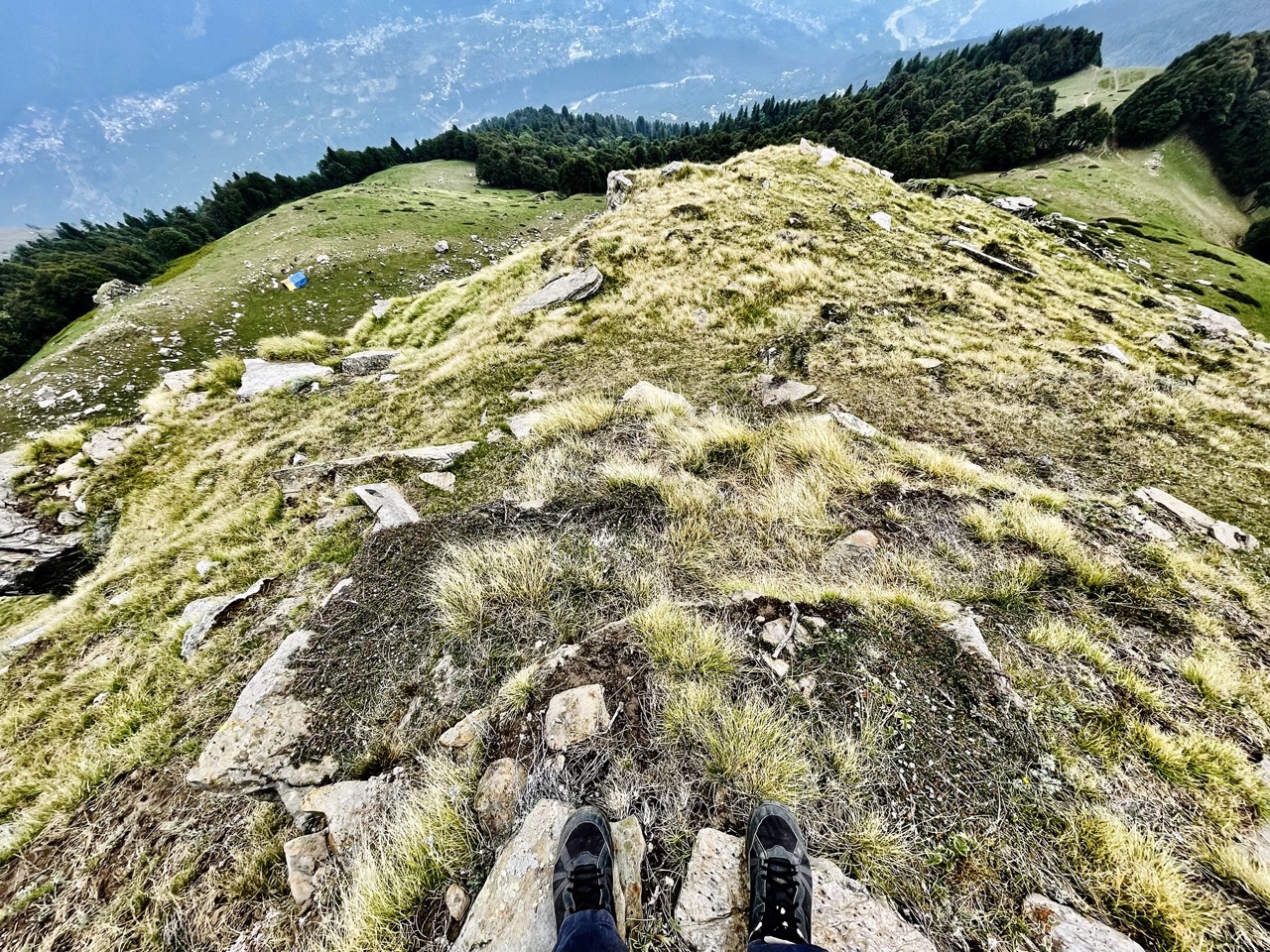 The peak which I have hiked till now.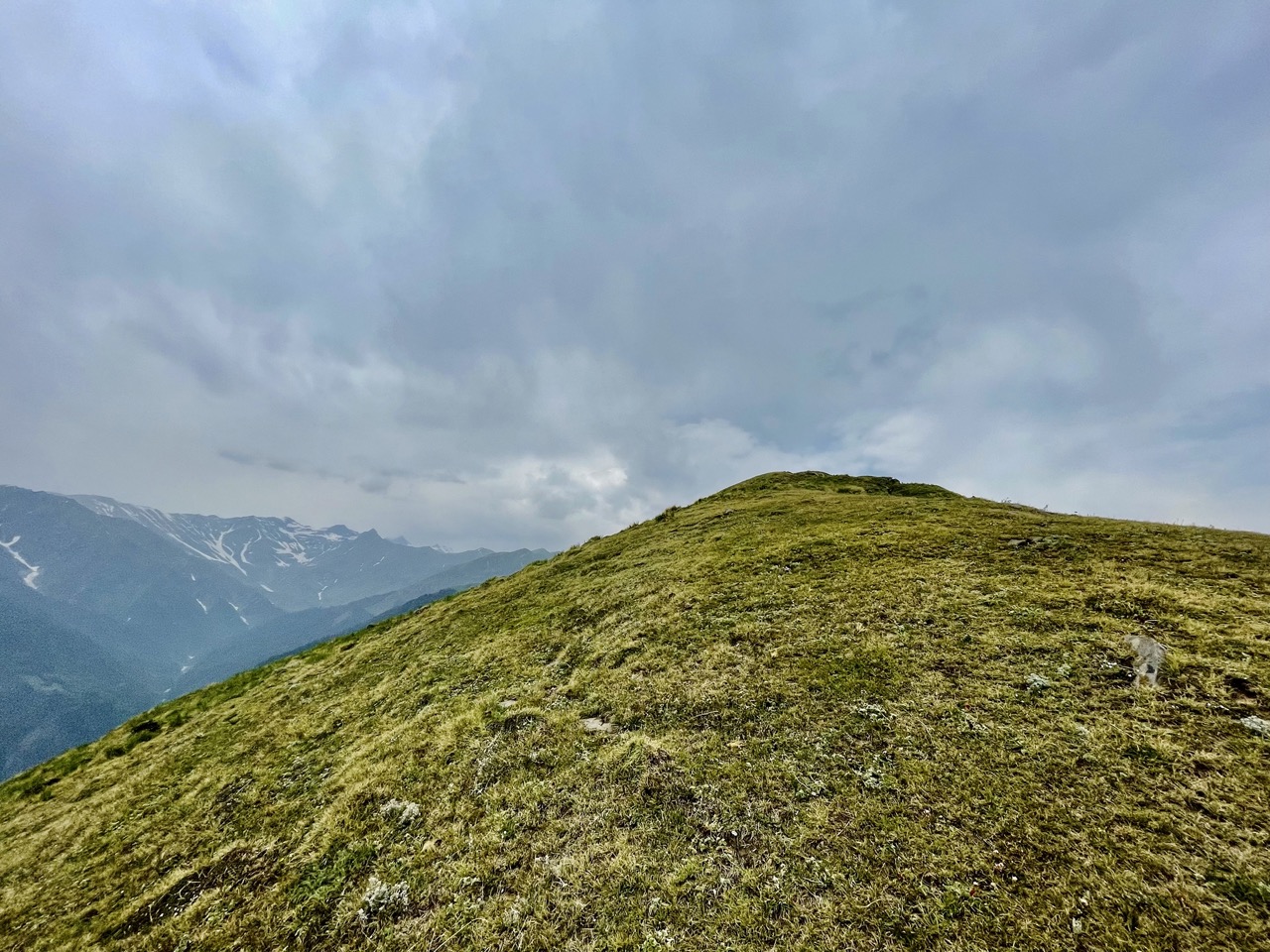 After hiking for more than two hours I finally reached at the top of the ridge form which The Top of Mahili Thach was around 100 metres in elevation.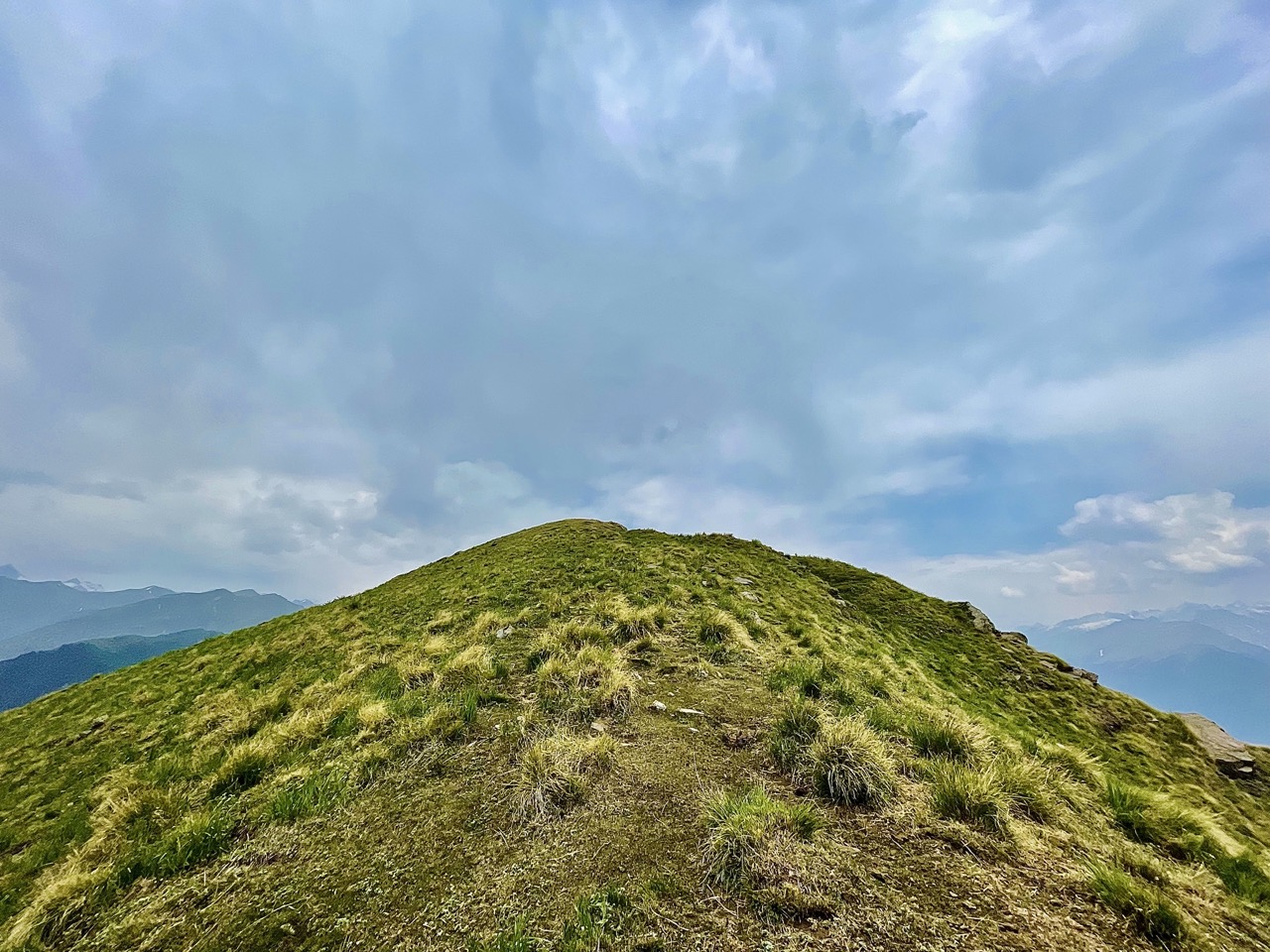 As once said that The best view comes after the hardest climb. So here I was just few yards away for successfully Hiking till the summit of Mahili Thach alone.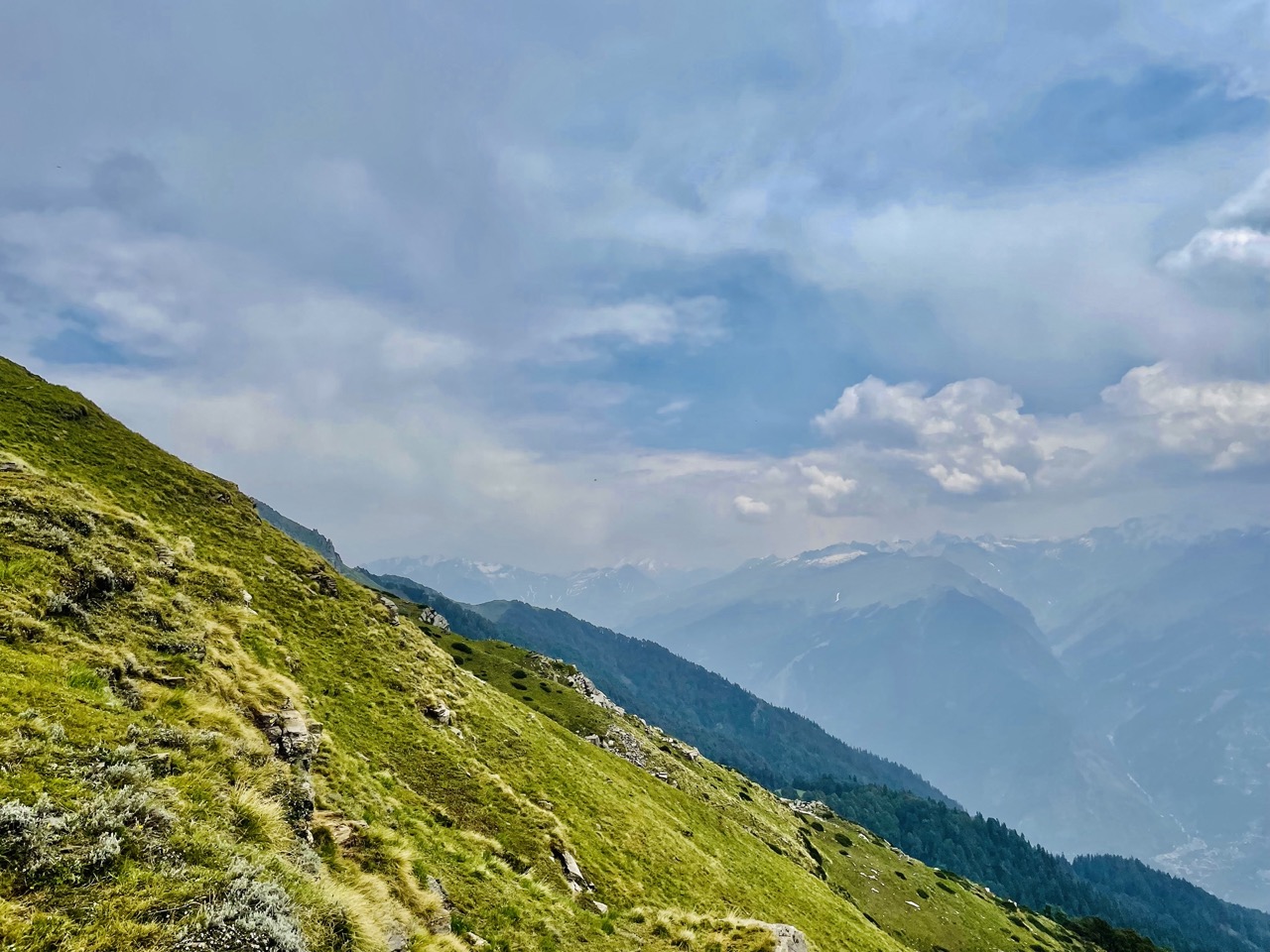 At this point I was nearly just few yards away from the top of this wonderland Mahili Thach.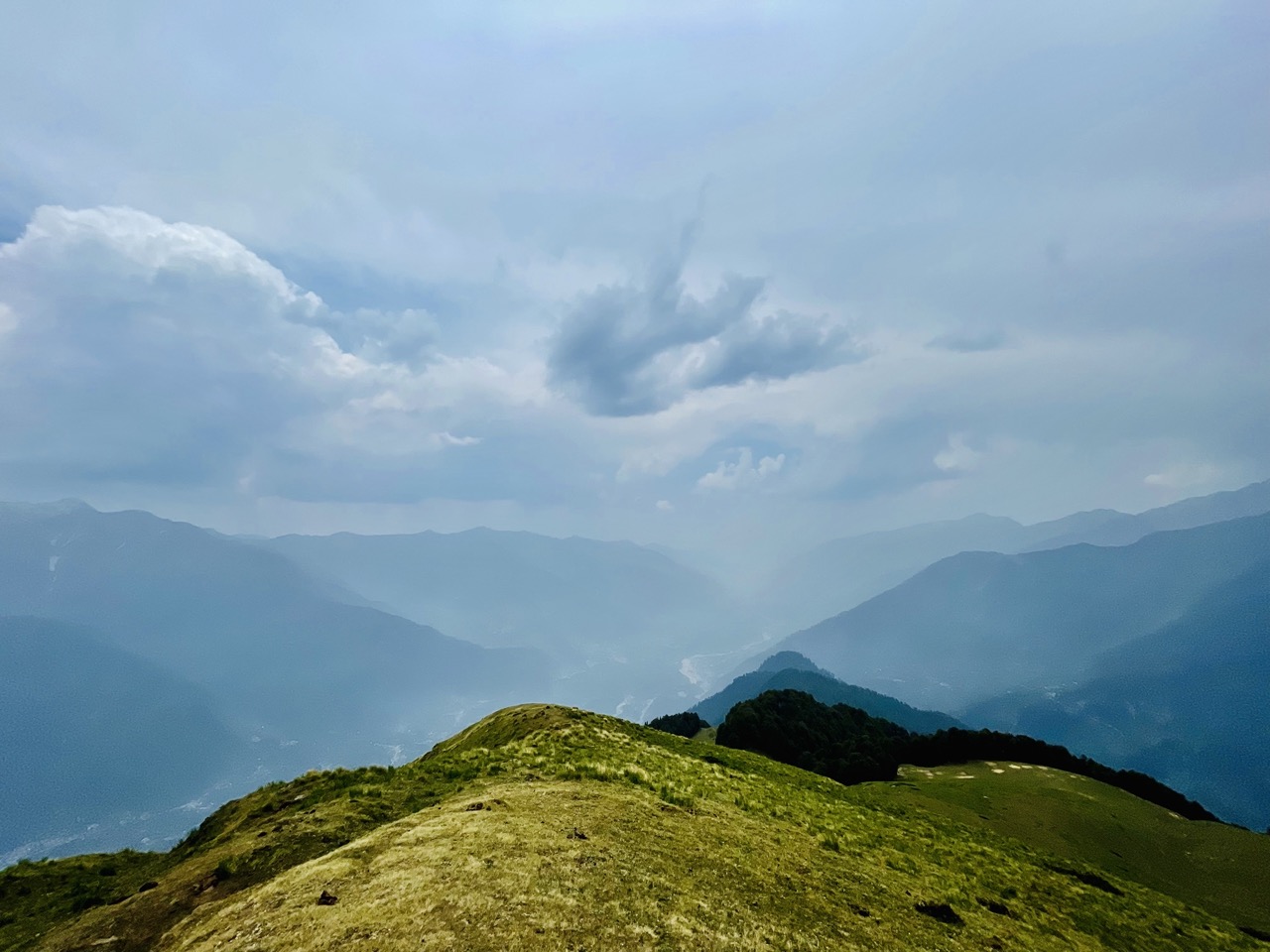 So at 3: 14 PM I finally made it to the top of Mahili Thach!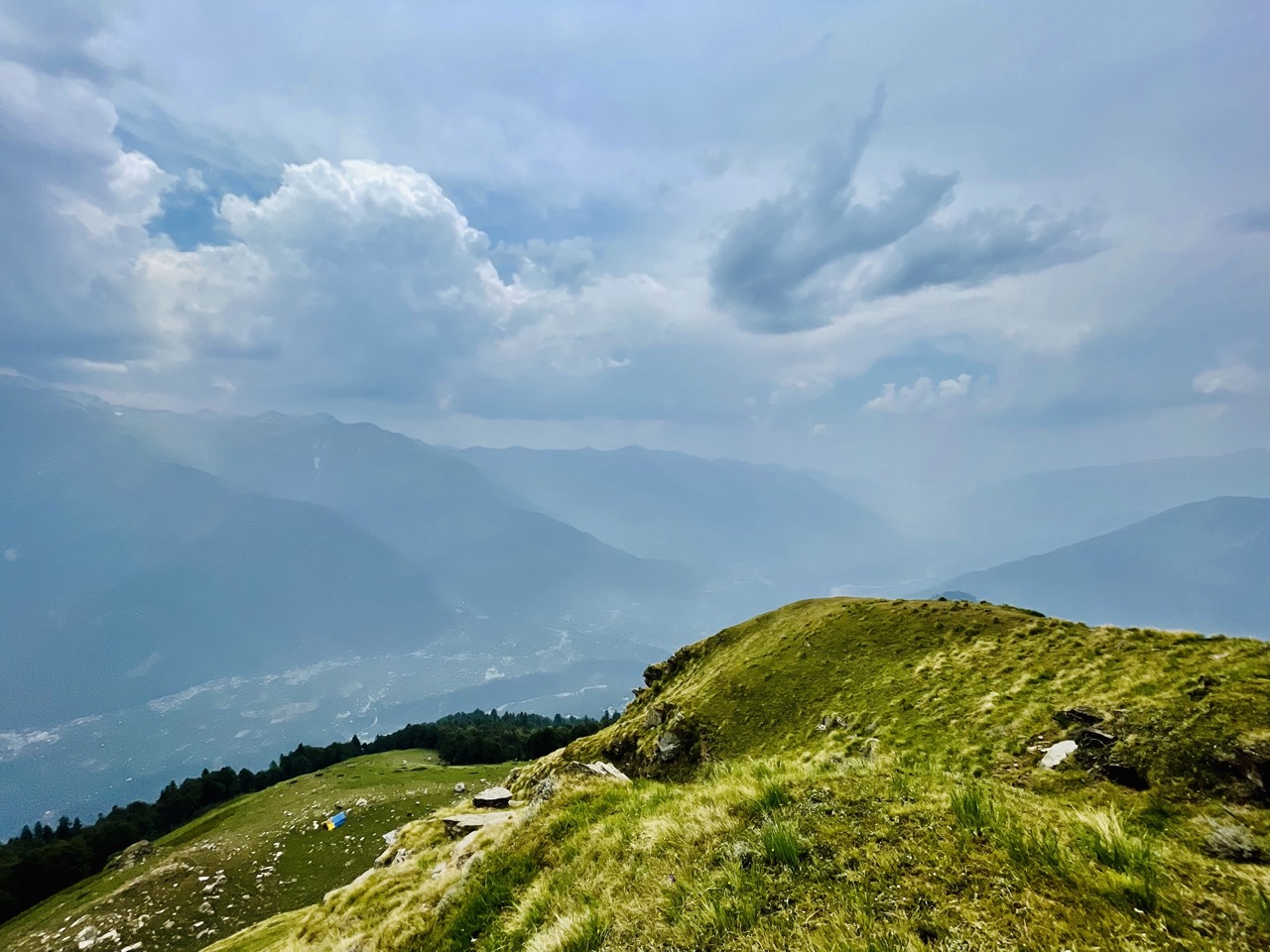 It was just a huge achievement form me do challenge myself and conquer the obstacles and fear of life. I tried to share each and every moment that I saw during my expedition guys. I tried to share the beauty of the Himalayas with you people. It is a great opportunity for me to be an messenger of The Himalayas sharing the hidden stories with the masses.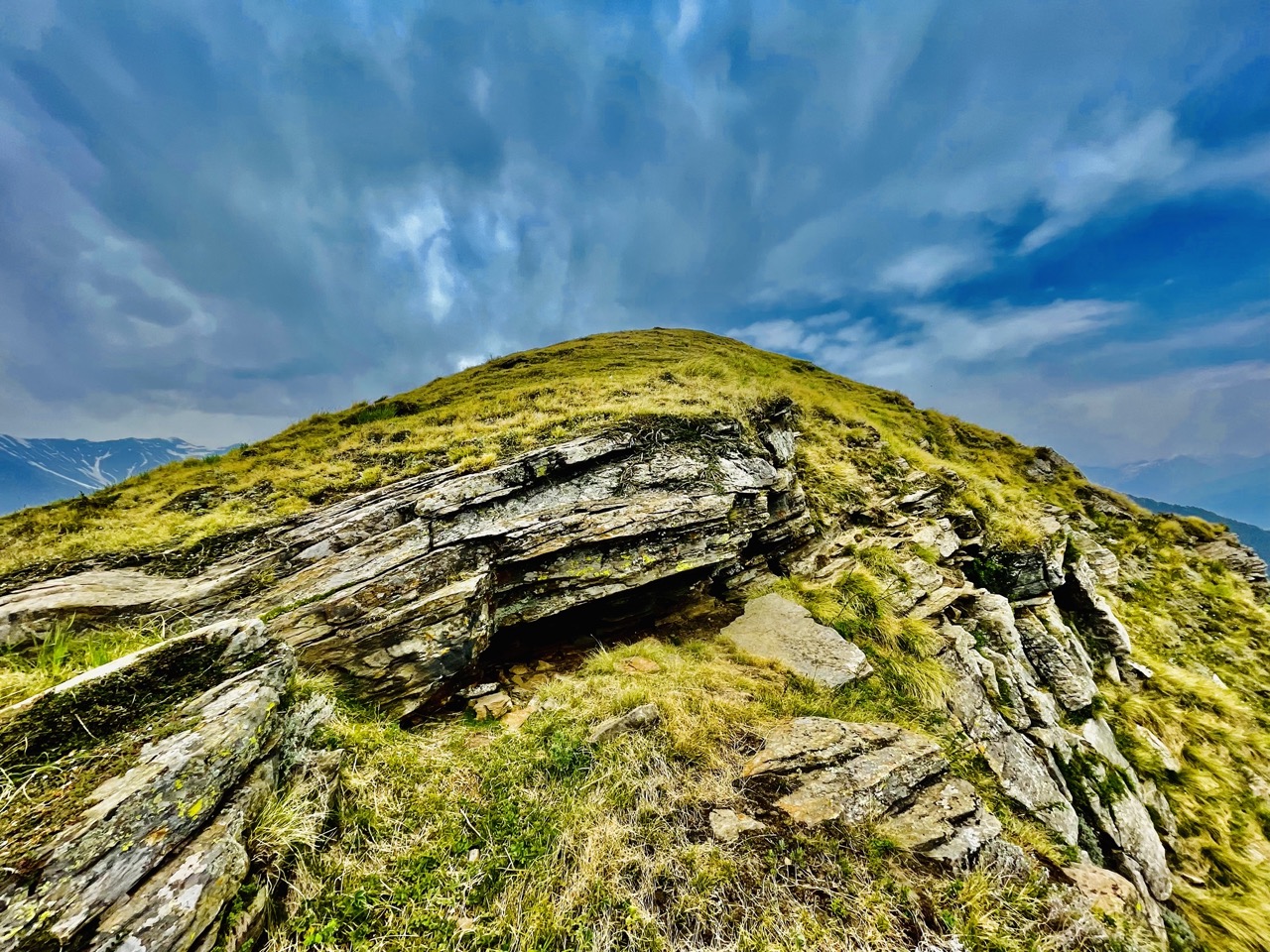 So that's all for today guys.I hope you liked it.
All these photographs were captured by me using my iPhone 12 and were edited using adobe Lightroom.
Thankyou so much for your precious time.🙏
Love form The Himalayas.❤️