Currently, I am staying in Almere near Amsterdam so going to Amsterdam is not a big deal for me. I can go there anytime now whenever I want because it takes only 20 minutes by train from Almere Centrum to Amsterdam Centrum. Many people from all over the world come to Amsterdam just to see the culture and architecture and of course for shopping. Some people come here, especially for Marijuana, and some want to take a lifetime experience of Amsterdam through the canal ride. I am the kind of person who is more interested in culture and architecture rather than using 1000 euros plus for shopping. I love shopping but I am not a shopaholic.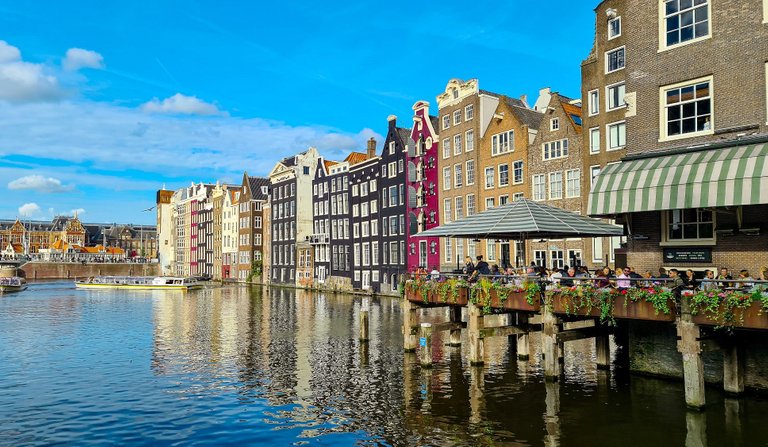 I always wanted to see Amsterdam in life and that's why when I got the opportunity to explore it, I couldn't resist not visiting the city. Amsterdam is known as the capital of the Netherlands and Dan Haag is known as the Royal Capital of the Netherlands. The history of Amsterdam started during the 12th century near the river of Amstel where fishermen used to live. Now this river and the harbor area are known as Damrak which you are seeing in the picture. Damrak is known as the main street of Amsterdam which is connected to the Amsterdam Centrum and Dam Square.
The street is famous because it is partially filled by the canal and beautiful narrow and colorful gabled houses. You can rent a boat from here and can explore the entire Amsterdam. Per person 10 euros per hour but the price increase during summer time because of the tourists. During summer, a lot of tourists from all over the world come to Amsterdam to spend their holiday or summer vacation.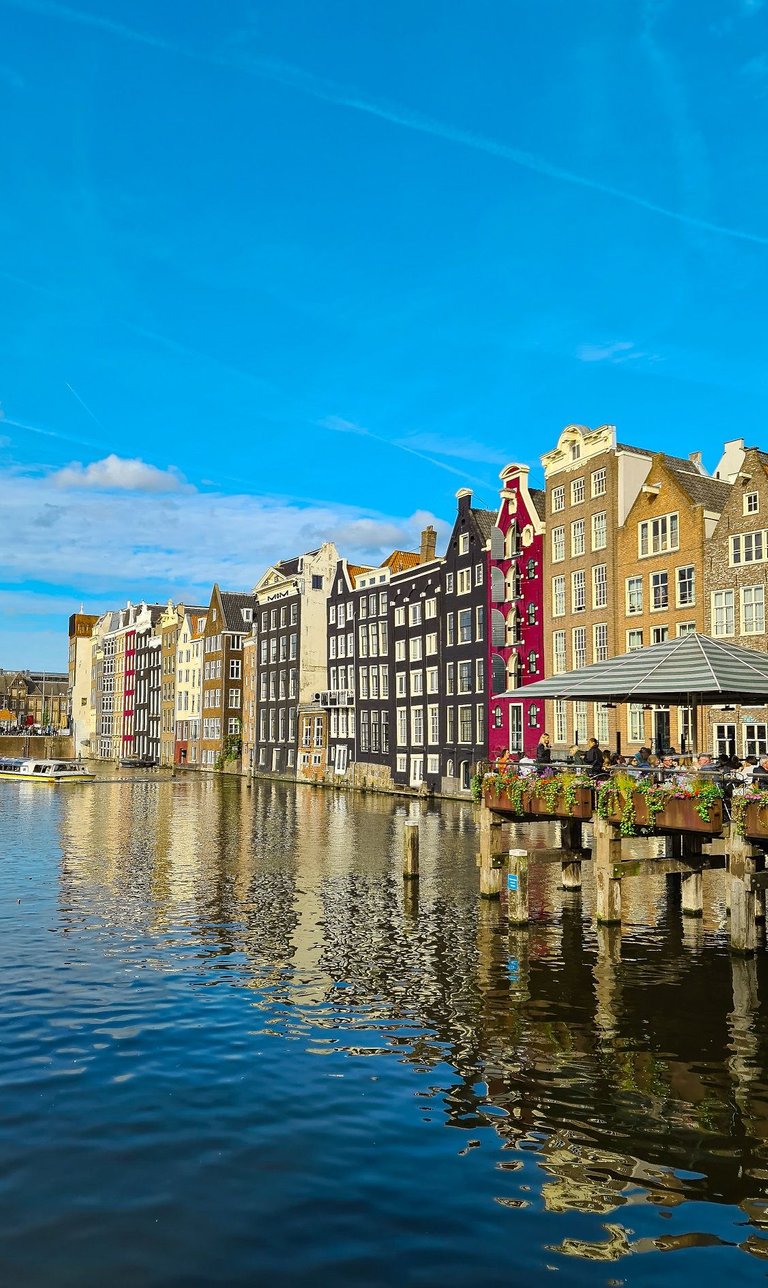 Here are some images of Damrak Narrow Houses street... Thousands of tourists every day come here to see the beautiful narrow houses of Damrak. Damrak waterfront is famous for taking photos.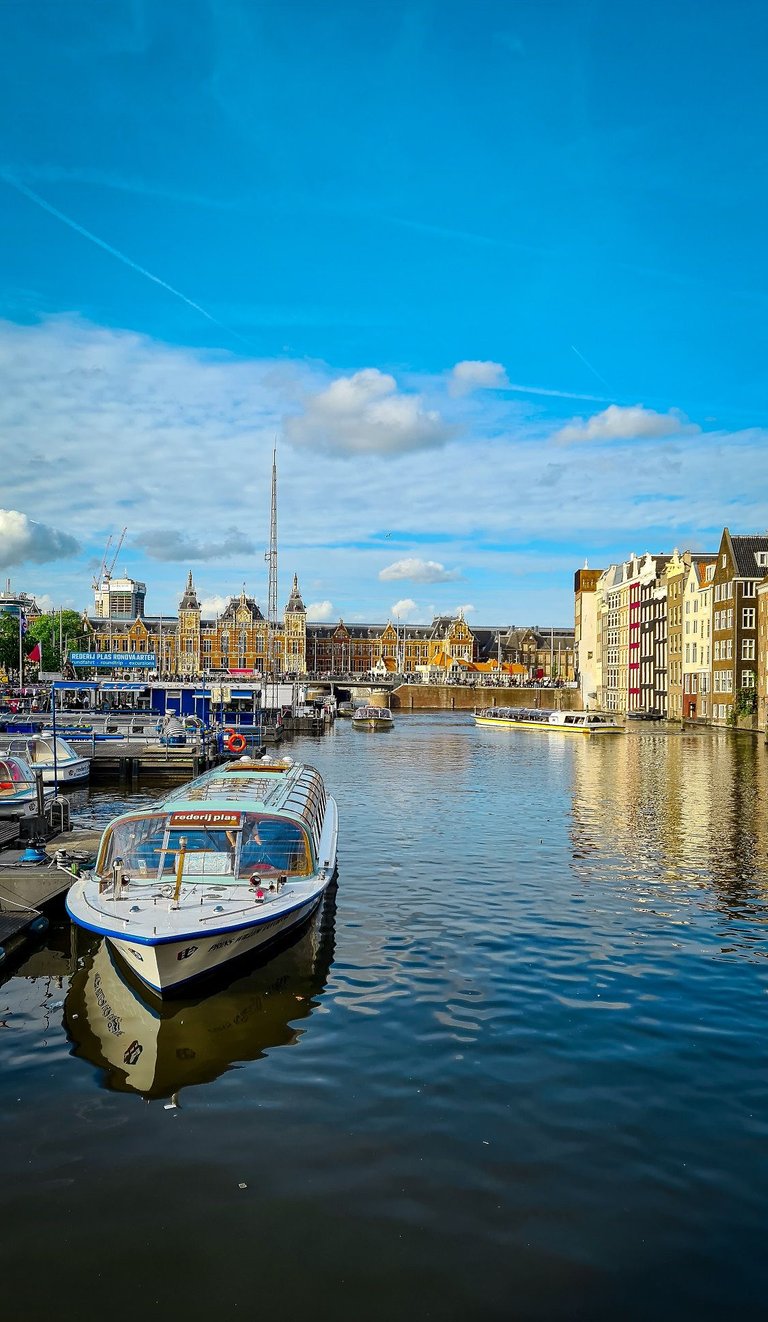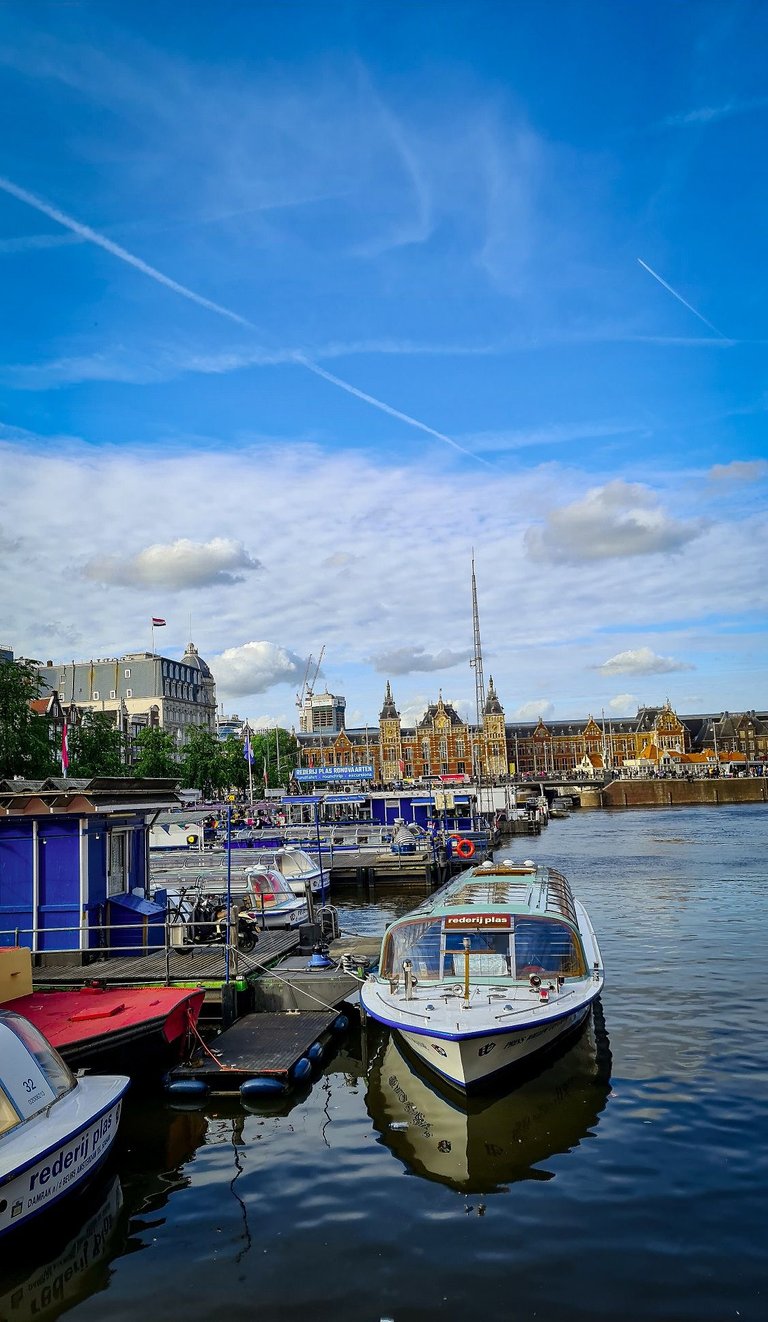 Two weeks ago I went to Amsterdam, it was Sunday so I was expecting more people than usual. I had no idea where to go and what to see or visit, I just wanted to explore the city first. In Amsterdam, every day or every week, events happen and also some events were arranged specially for Ukrainians though I haven't attended any of them. The city was a whole mystery for me before leaving the train station of Amsterdam.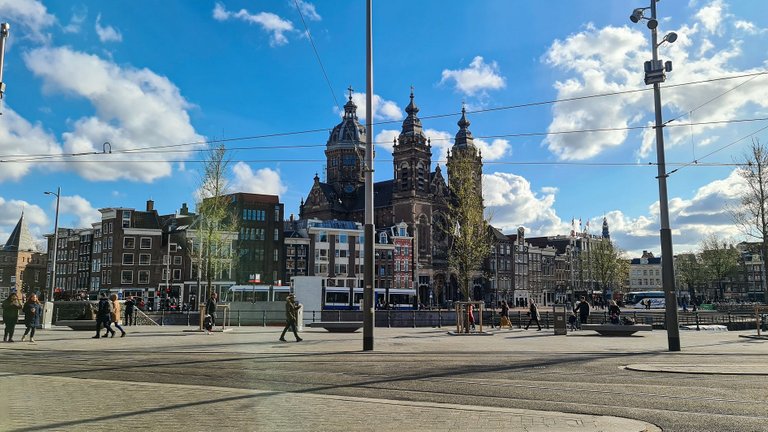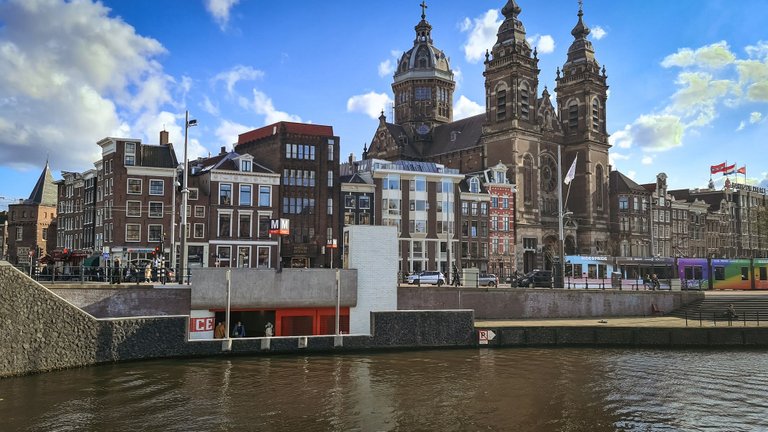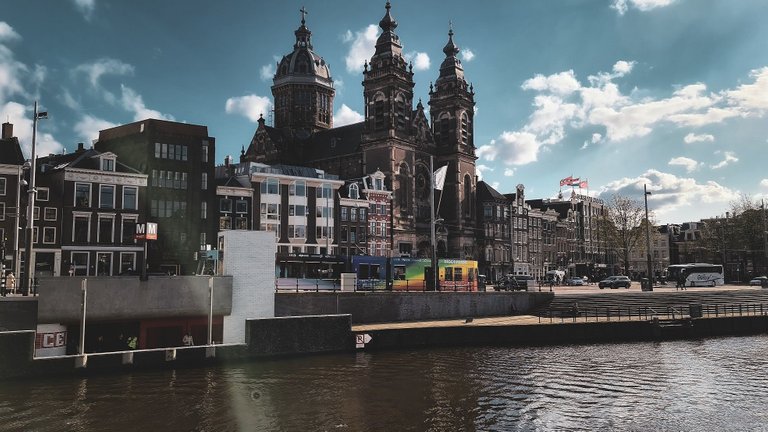 After leaving the huge Amsterdam Station, the first thing that caught my eyes was this beautiful Basiliek van de Heilige Nicolaas. If you travel to Amsterdam by train, you will definitely see this beautiful catholic church from far away. It felt like this spot was telling me welcome to Amsterdam. The location is mainly known as the old city center of Amsterdam. The architecture of this church is basically a mixture of Neo-Baroque and neo-Renaissance. This is a remarkable landmark in Amsterdam and inside is worthy to see.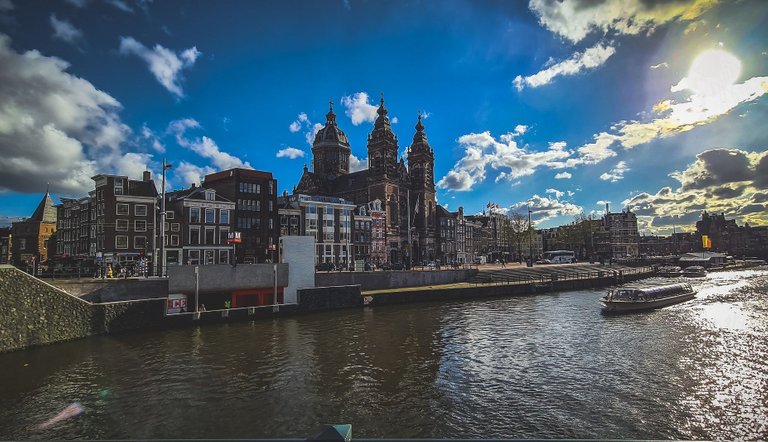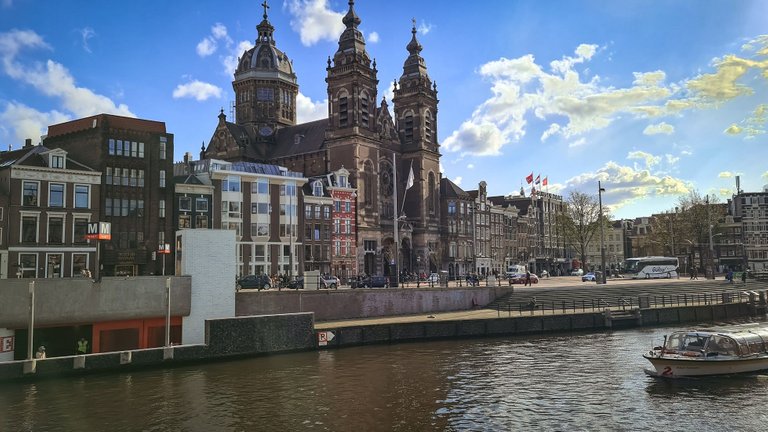 I haven't been to the inside of the church, next time definitely I will see it.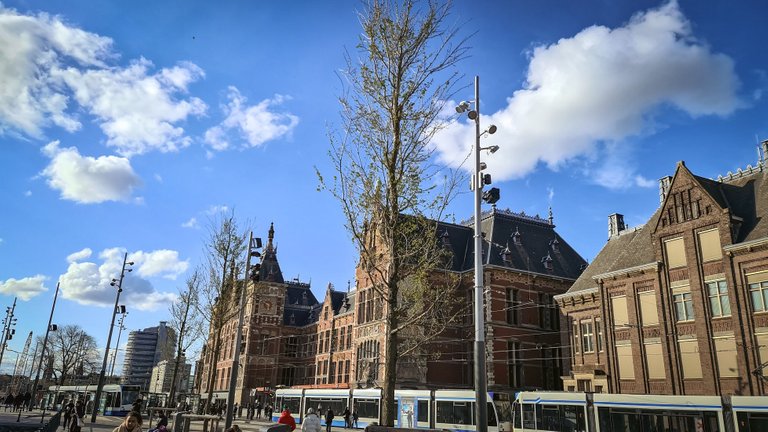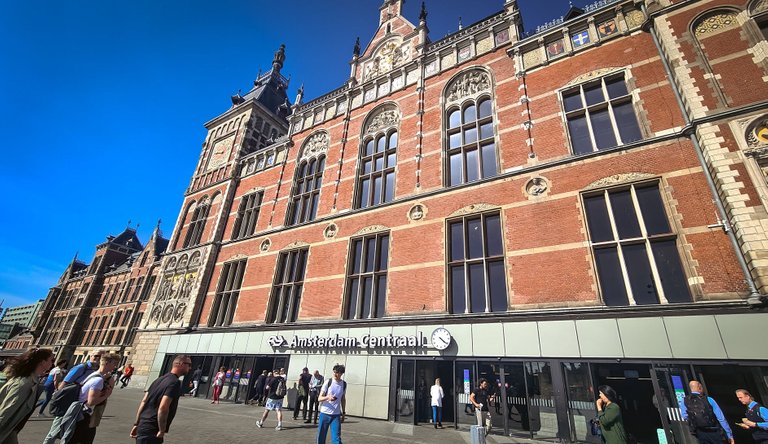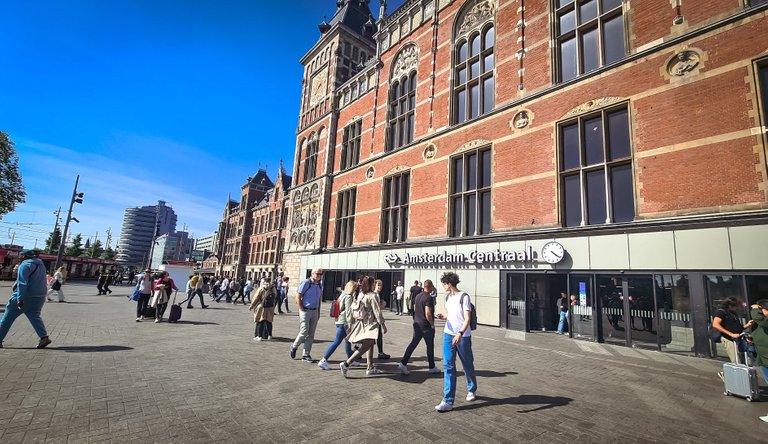 This is the train station. It was a beautiful, sunny day so it was a comfortable visit. A lot of people were around from different cultures. As people from all over the world come here so it's natural you will see different types of people from different cultures. This is one of the most crowded areas in Amsterdam. You can also take the metro, or bus from here to explore the city.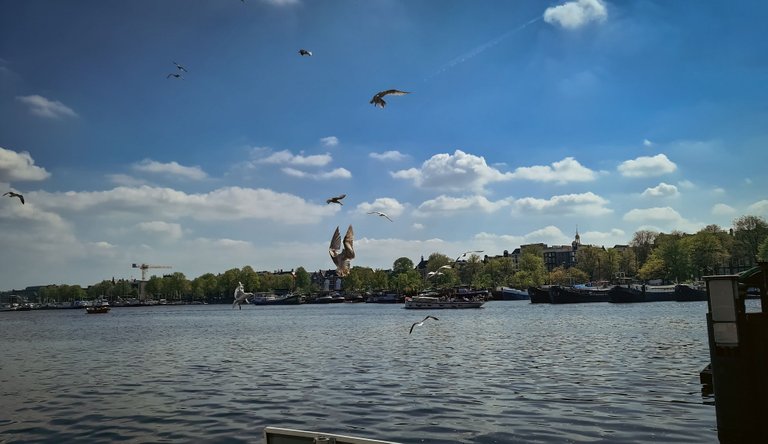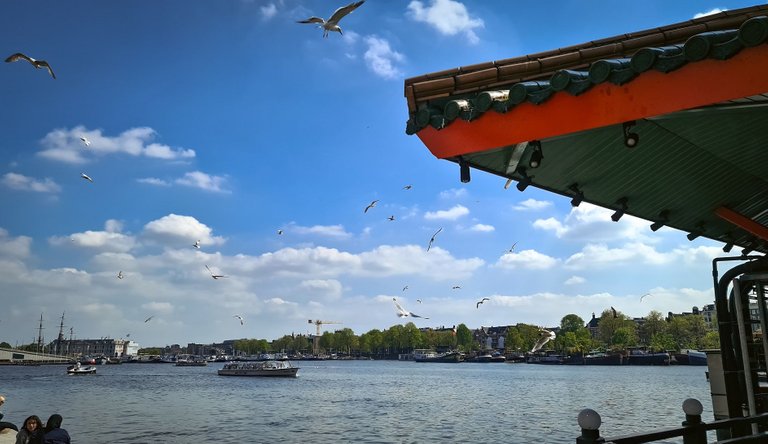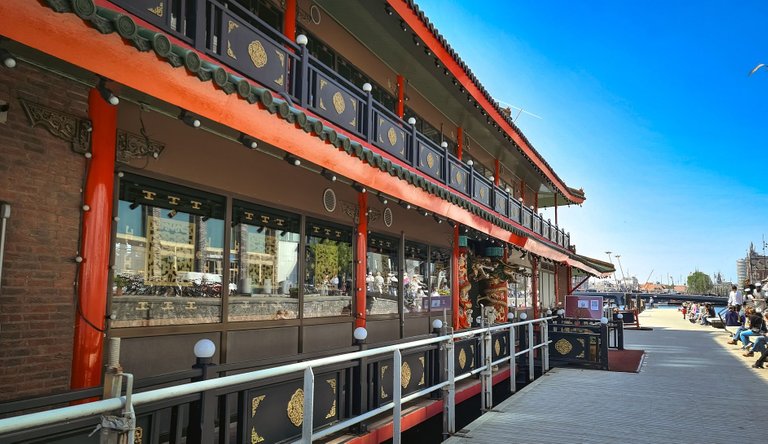 At first, I went to Oosterdok, a waterbody in Amsterdam. The dam is known as Oosterdoksdam and the street is called Oosterdokskade. After leaving the station, I was walking through the Oosterdokskade and reached Sea place Restaurant. Thousands of seagulls were flying around and over my head. Also, I have seen a lot of fishing boats near the dockyard.
Sea Palace is a three-storied pagoda-styled floating Chinese restaurant on Oosterdok, a very beautiful traditional-style restaurant that serves Sichuan, Beijing, and Cantonese dishes. The restaurant is located 6 minutes walking distance from the centrum.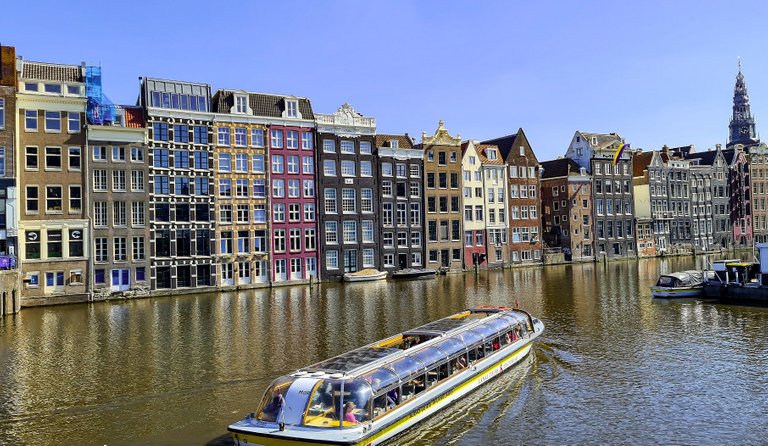 After spending some time near the Oosterdok, I went to Damrak avenue. Such a picturesque scenario and beautiful artistic heritage. But a lot of people were around me and it was uncomfortable for me to be there for some time. It is a crowded area.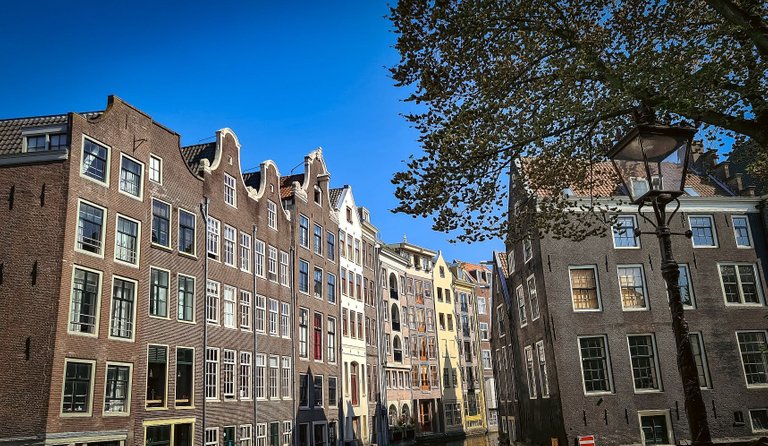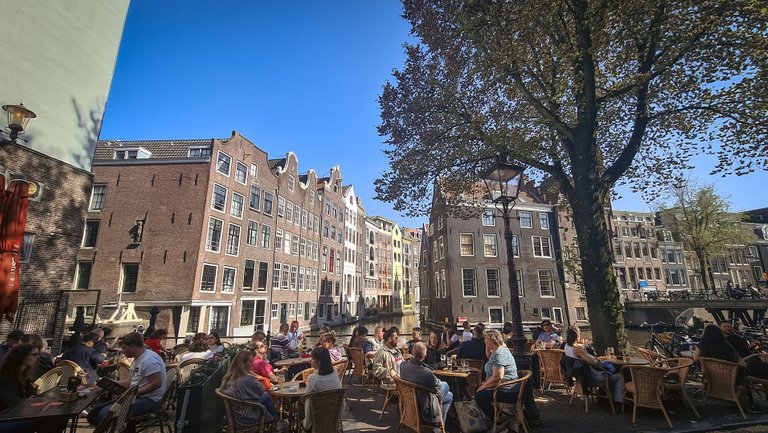 Then I started exploring the city through Damrak Avenue. The restaurants were full of people. All I could see were beautiful artistic buildings and people, hahaha... The vibes of Amsterdam are really different, for vacation lovers, this city is perfect to do all kinds of activities.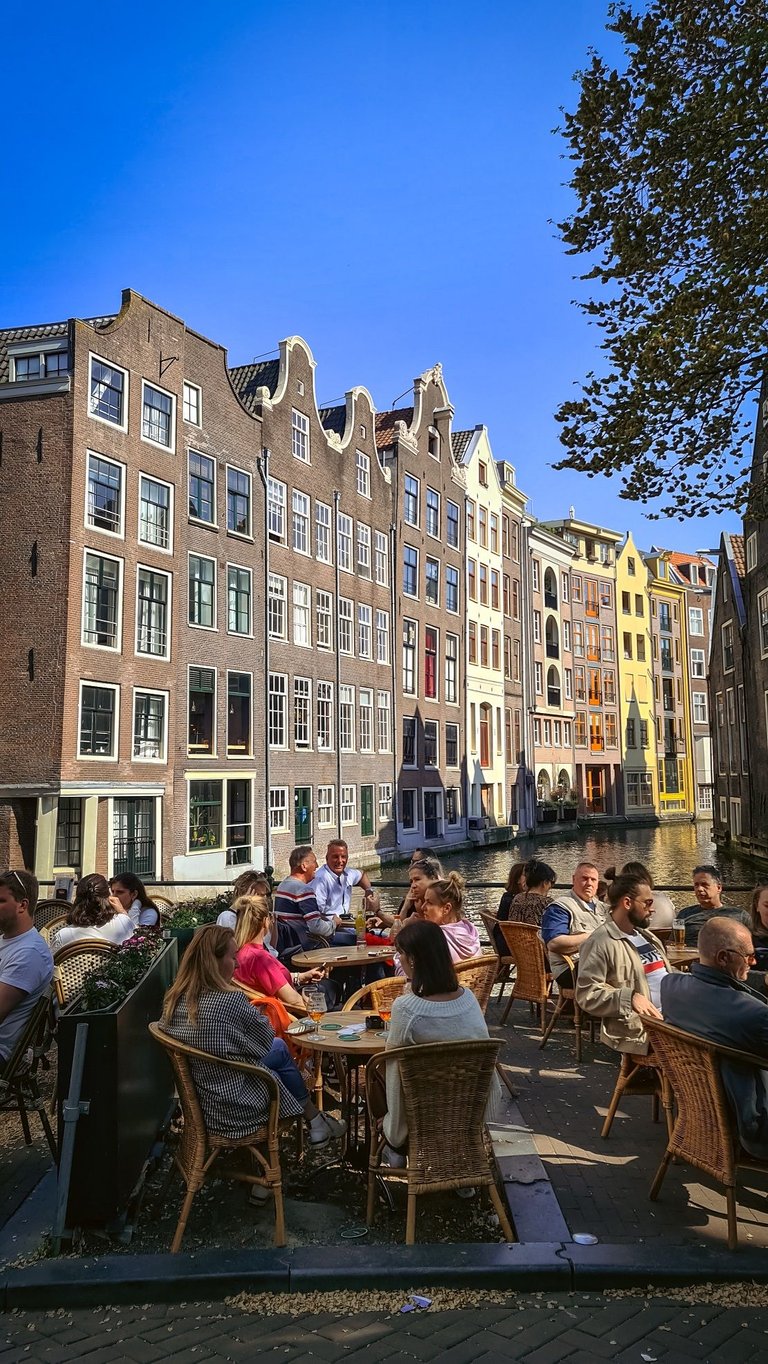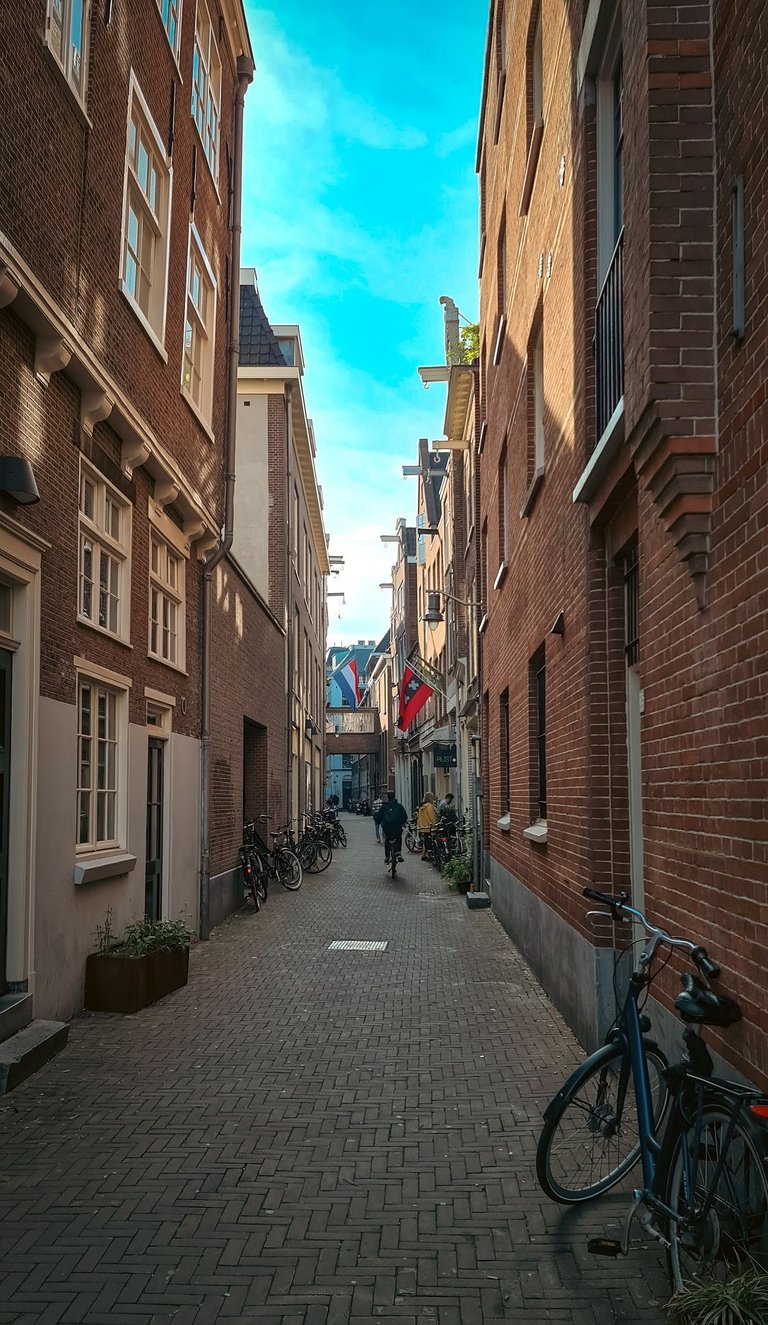 I also explored the narrow streets of Amsterdam such as Nieuwendijik. Exploring narrow streets, and inclined gabled buildings were the coolest part of the entire visit. The artistic heritage really blew away my mind.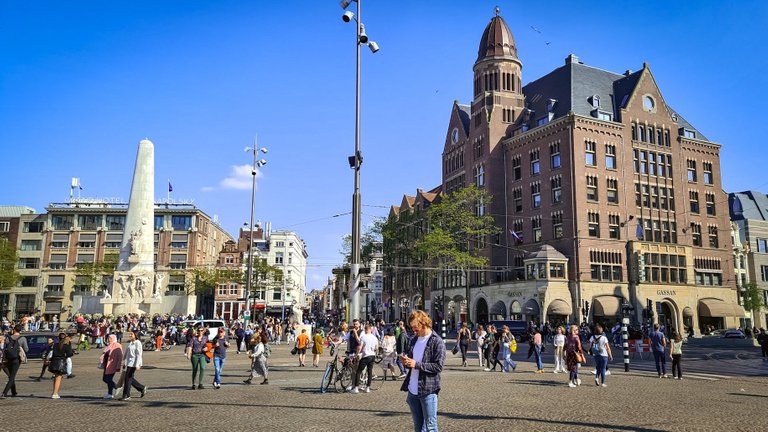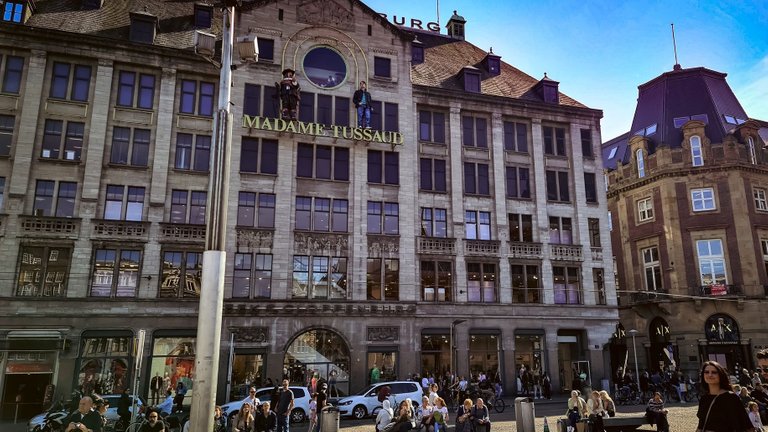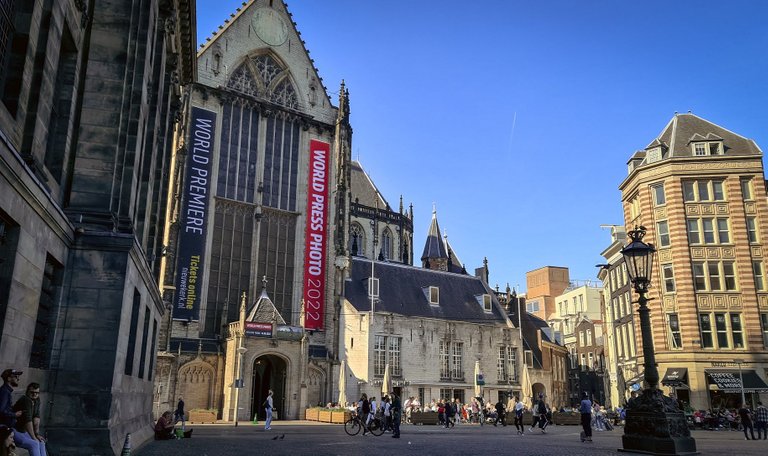 At some point, I had no idea where I was until I checked the Google Maps. Streets are like that in Old Amsterdam Center, they all are connected, you will never know where you are until you are familiar with the tourist spots or streets or you check the Map. I was not lost, I was trying to figure out where I was. Then finally I reached Dam square, the capital of Amsterdam.
Dam Square is known for its cultural activities, events, and important buildings. Regular events and unique buildings made this square well known and the most important location within the city. History speaks here, also the square is known as a transportation hub.
Koninklijk Paleis Amsterdam ( Ornate Golden Age Palace and Royal Venue) is located here. This palace is known as the Royal Palace in Amsterdam, one of the three palaces in the Netherlands. This Royal Palace of Amsterdam is at the disposal of the monarch by the Act of Parliament. Opposite the palace, the war memorial and Nieuwe Kerk (The New Church ) are located. Near the palace, Madame Tussaud Museum is Located. Nieuwe Kerk which is also known as The New Church opened in 1408 following gothic style architecture. The royal palace was constructed in 1648 following classical architecture and Dutch Baroque architecture.
Madame Tussaud Museum is basically located at the center of Dam Square.
Once upon a time, Dam square was the most important tram hub in the city.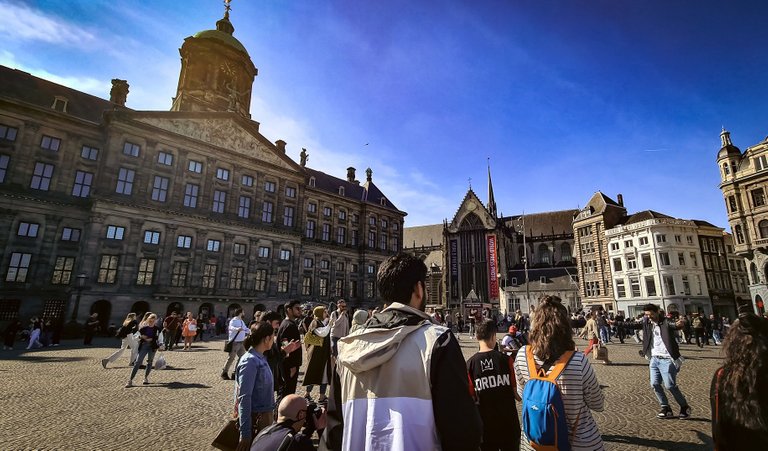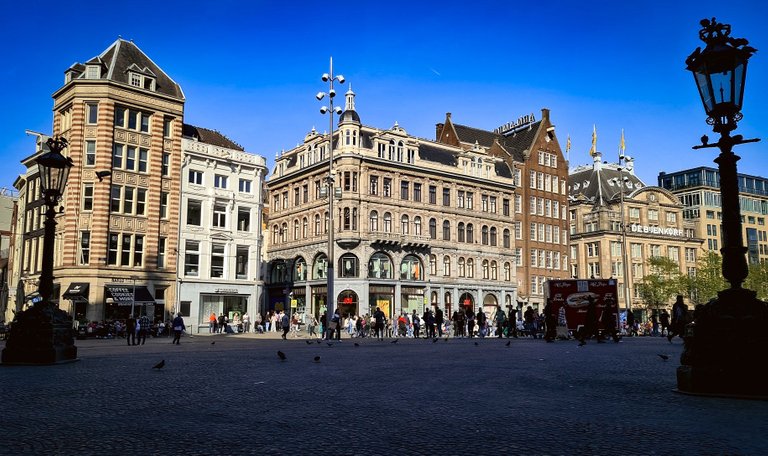 The day was amazing and it was really nice spending time in Dam square. So much to see in Dam Square and relish in the beauty of architecture, culture, and historical heritage of the square.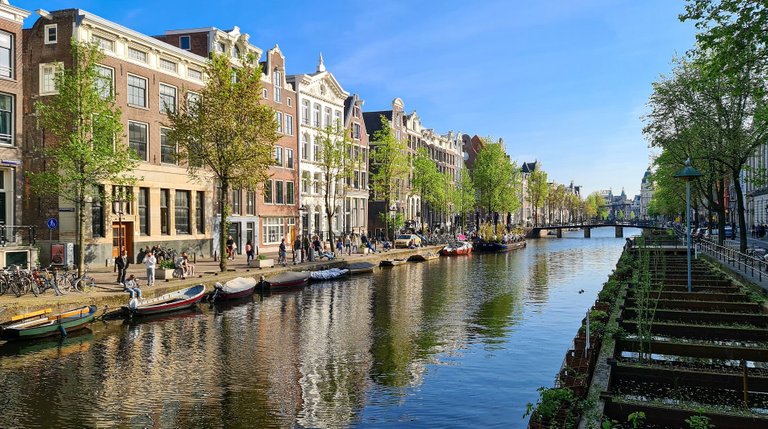 Last but not least I went to De Wallen near the Red light District, the famous tourist spot near the canal...De Wallen is known as a medieval city center surrounded by the Red-Light district. Beautiful canal and canal-side architecture were mindblowing to see.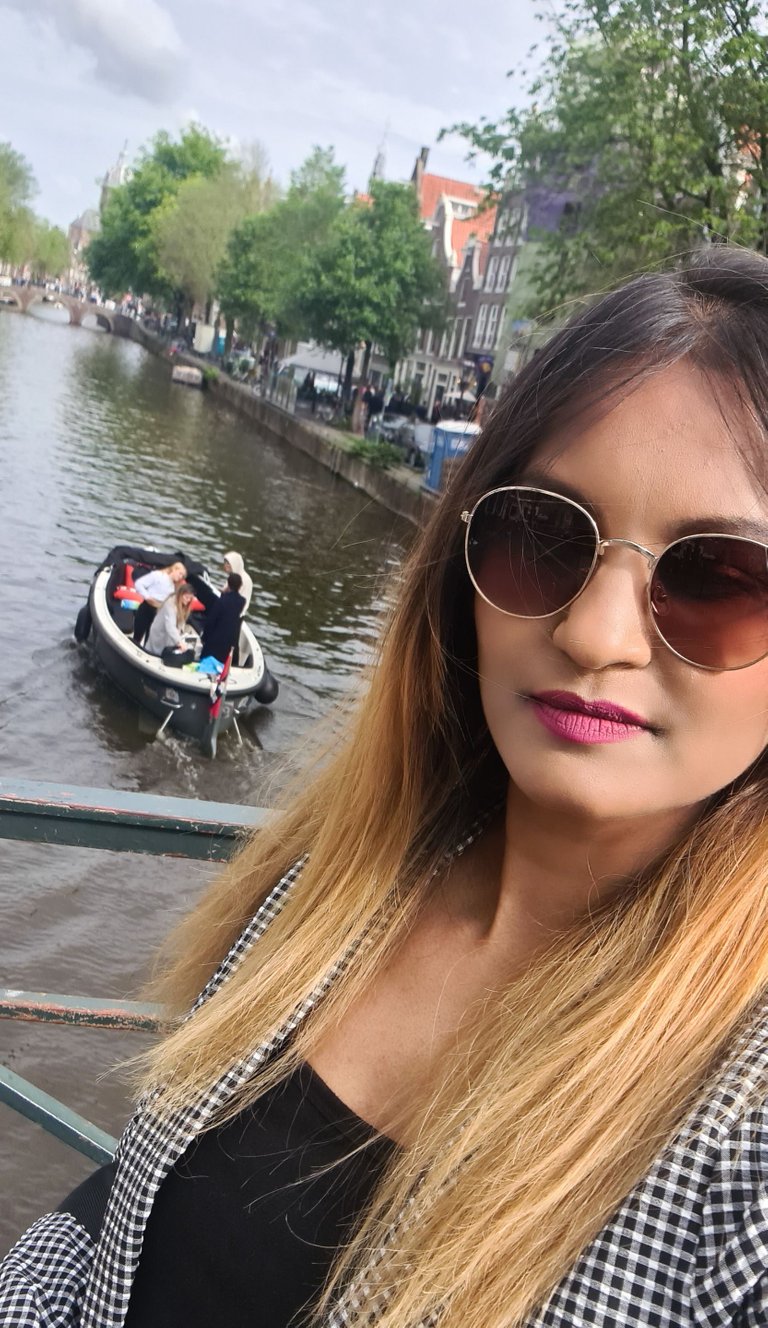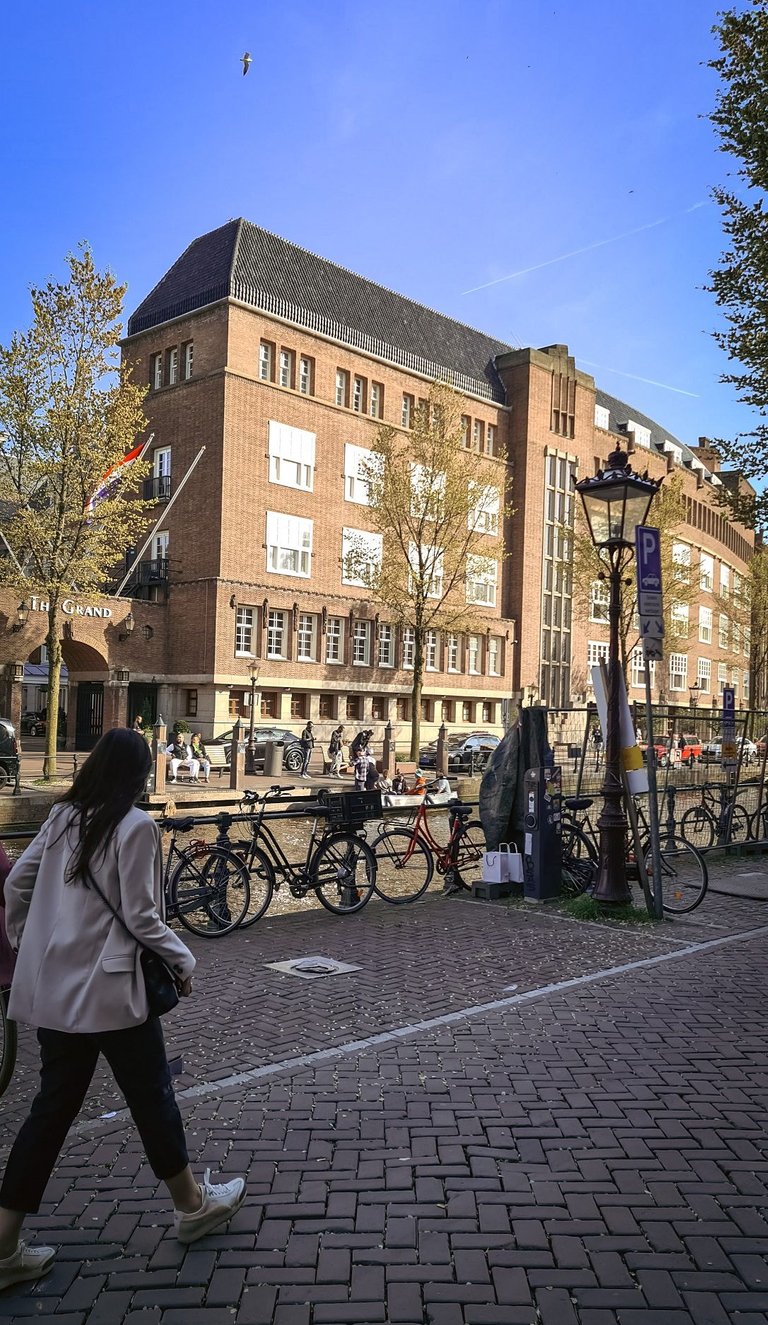 The story is not finished yet...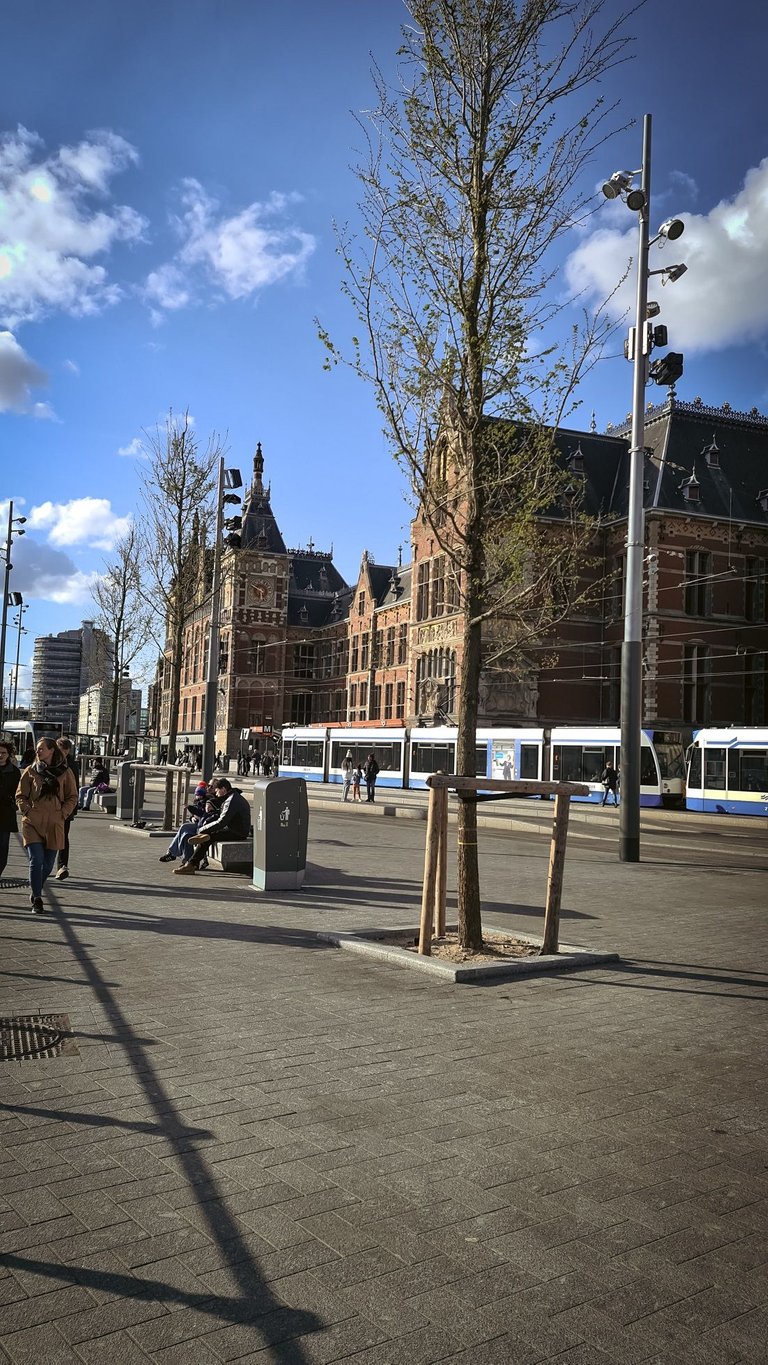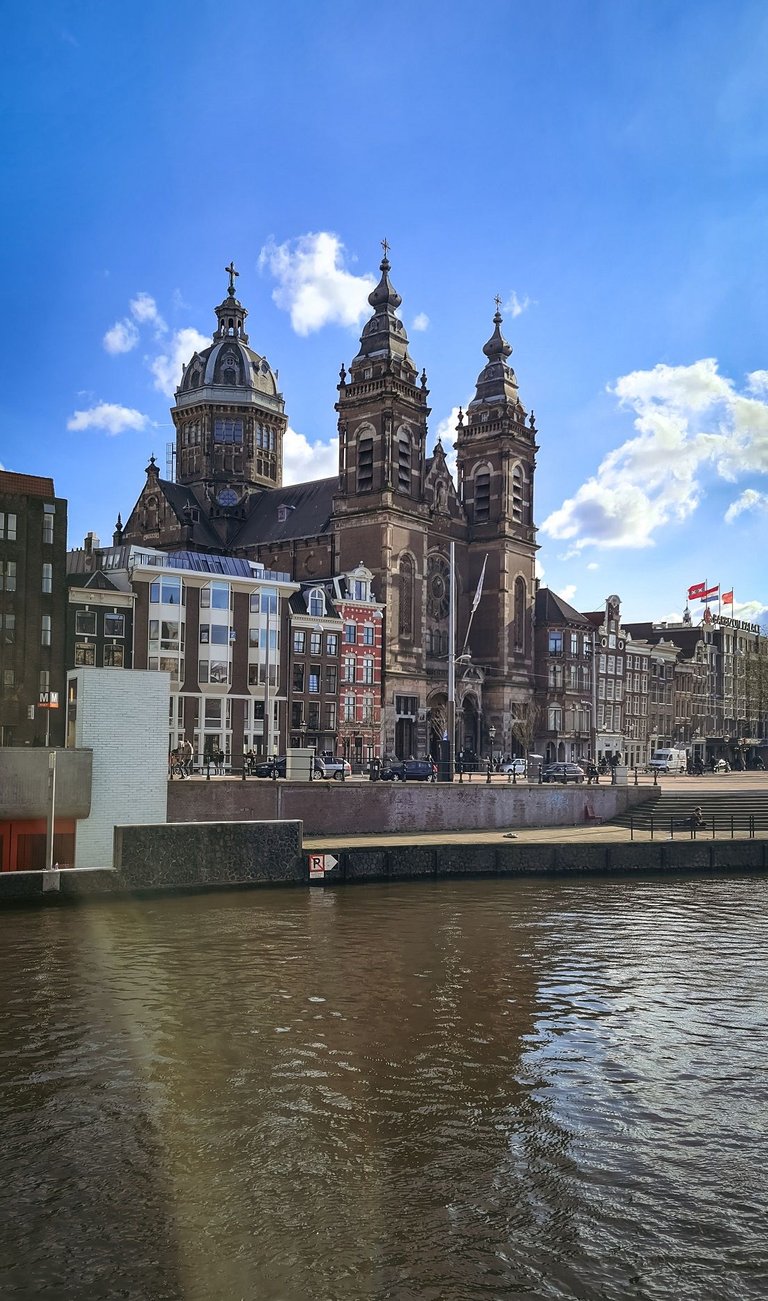 Amsterdam is truly a great place to spend vacation or holidays in fact many people come here for job purposes as well. The heritage, culture, and canal truly can surprise anyone. Each and every spot is full of surprises and you will never feel tired there.
Hivefest 2022 is going to happen in Amsterdam guys, are you going?
Thanks for reading my blog, see you around...
---
Love
Priyan
---

---
Explore Life with Priyan...
---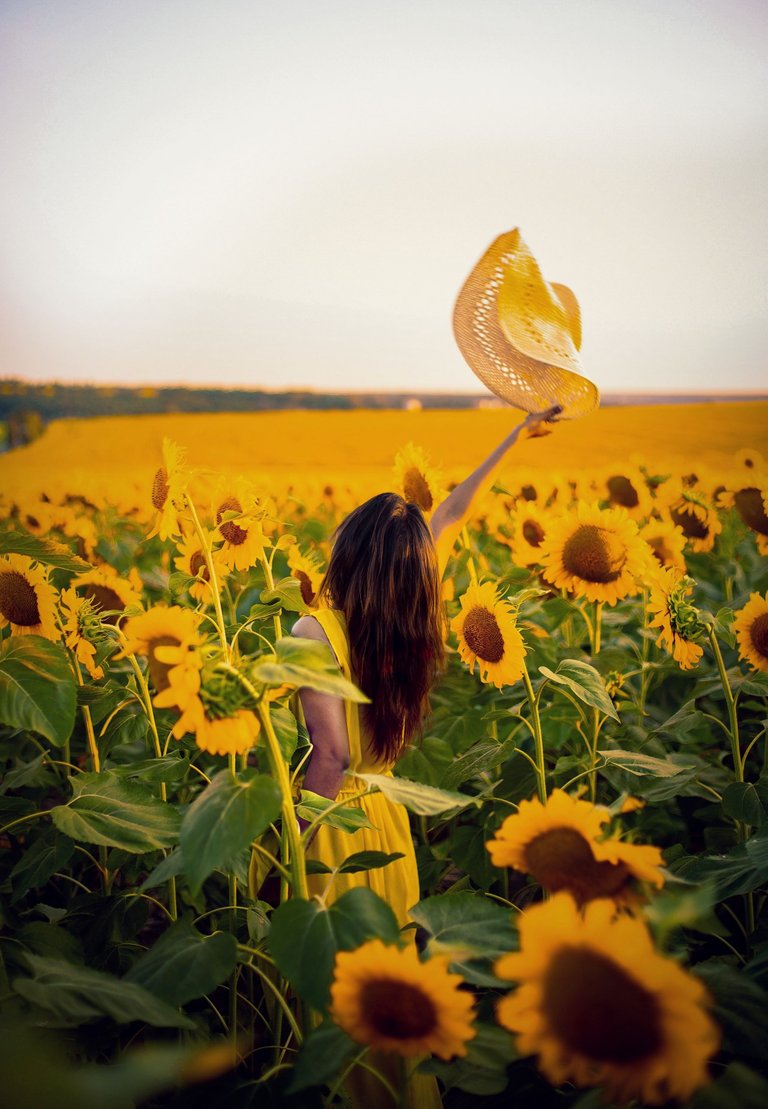 I am @priyanarc... An architect, a dreamer, and a passionate writer who loves to write about life. I try to present my own perspective and experiences. Please leave your feedback and criticism because it's the only way I can know and reach your mind and thought easily...

---
Find me on youtube...
Don't forget to subscribe to my channel...
You can find me on Twitter...
The original post is written by the author...
All the pictures used are captured by the author...


If you want this kind of GIF for yourself, Let me know...