Hello everyone!
Another part of the Prague tour. After visiting the Castle and its surroundings, it's time to return to the Old Town. To cross the Vltava River, this time we chose the most touristic bridge of the Czech capital - the Charles Bridge.
Witam wszystkich!

Kolejna część wycieczki po Pradze. Po zwiedzeniu Zamku i jego okolicy przyszedł czas na powrót do Starego Miasta. Na przejście na drugą stronę Wełtawy tym razem wybraliśmy najbardziej turystyczny most stolicy Czech - Most Karola.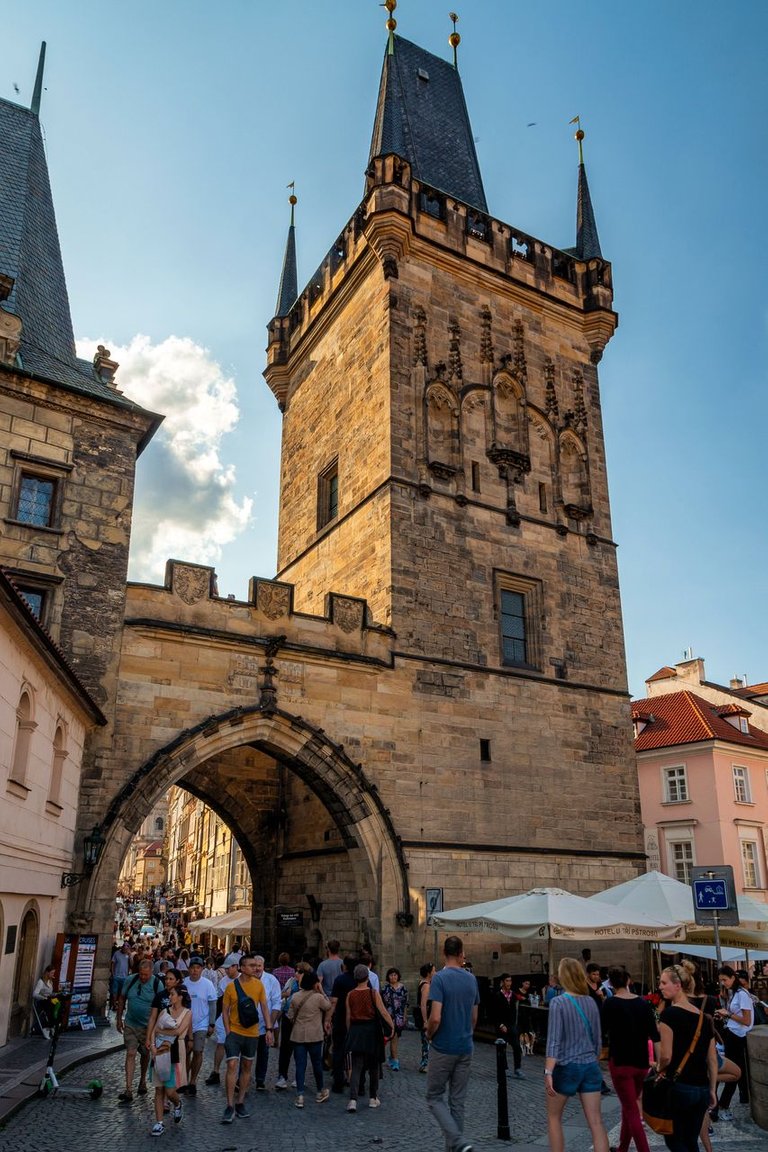 Malostra Bridge Tower - the beginning of the Charles Bridge from the Hradcany side. As you can see in the photo above, a lot of people cross this bridge.
Małostrańska Wieża Mostowa - początek Mostu Karola od strony Hradczan. Jak widać na powyższym zdjęciu sporo osób przechodzi przez ten most.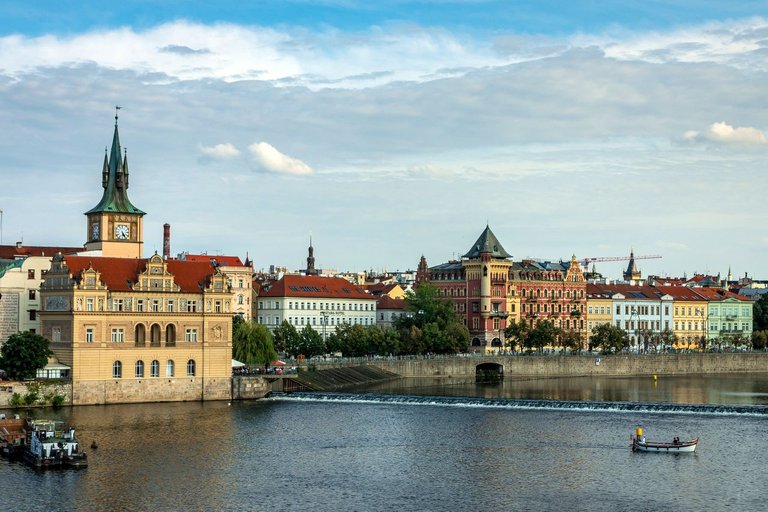 Due to the crowds on the bridge, it was impossible to take any interesting photos of the figures that are on both sides of the bridge.
Ze względu na tłumy na moście nie udało się zrobić żadnego ciekawego zdjęcia figur, które znajdują się po obu stronach mostu.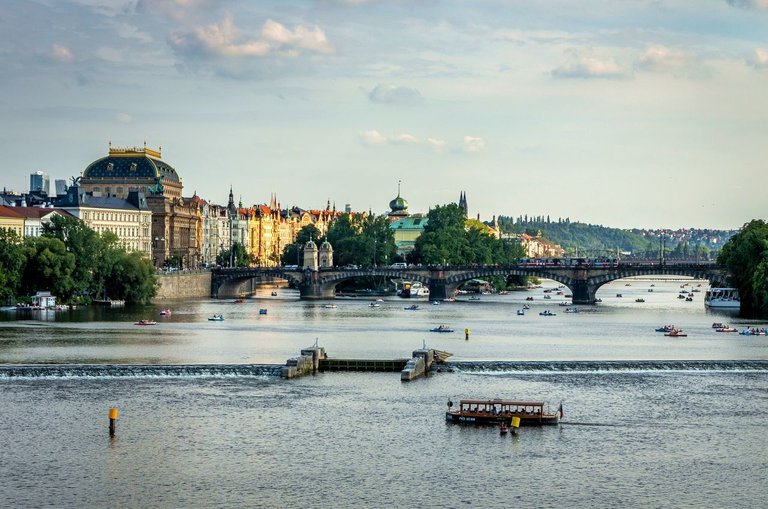 The bridge dates from the 14th century and is over 500m long.
Most pochodzi z XIV wieku i ma ponad 500m długości.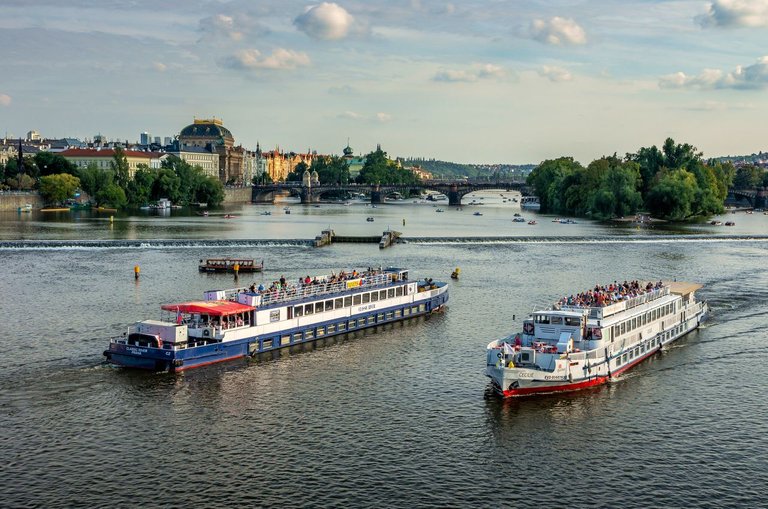 Instead, I took a few photos of the Vltava River and the buildings on its banks.
Za to zrobiłem kilka zdjęć Wełtawy i zabudowań nad jej brzegami.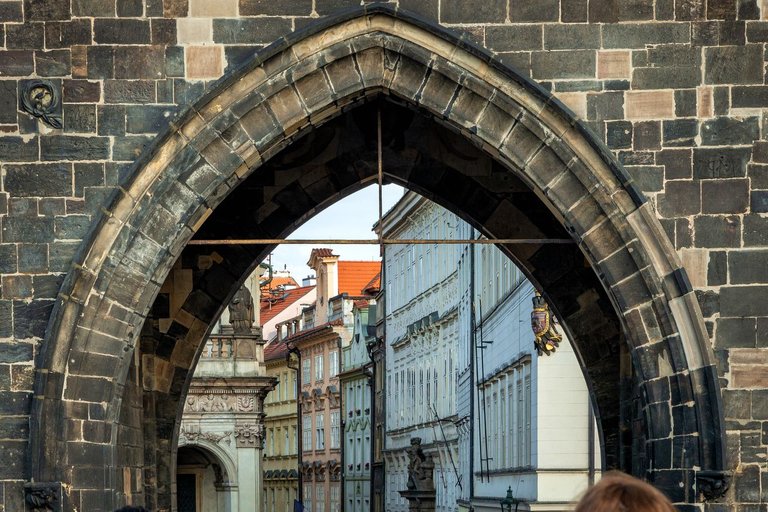 Old Town Bridge Tower, just a small part of this gothic tower over the heads of tourists.
Staromiejska Wieża Mostowa, tylko mała część tej gotyckiej wieży ponad głowami turystów.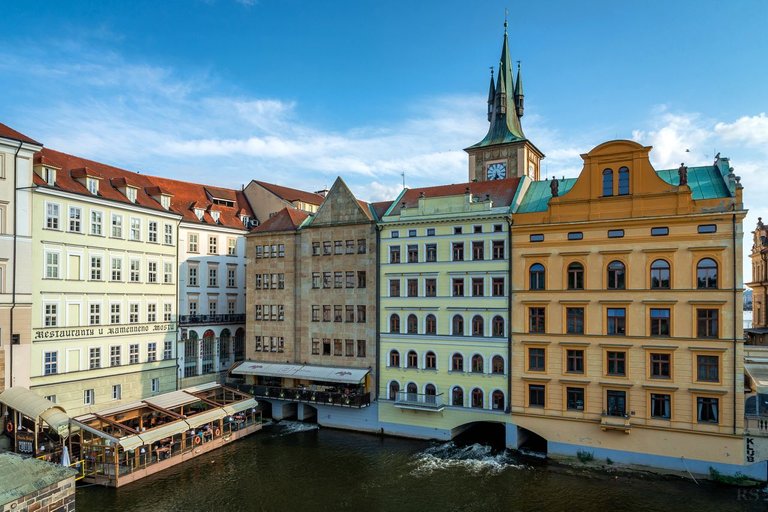 After crossing the Charles Bridge, on the right side there are restaurants in buildings over the water in the Old Town district, about 500 meters to the Old Town Square.
Po przejściu Mostu Karola po prawej stronie znajdują się restauracje w budynkach nad wodą w dzielnicy Stare Miasto, jakieś 500 metrów do Rynku Staromiejskiego.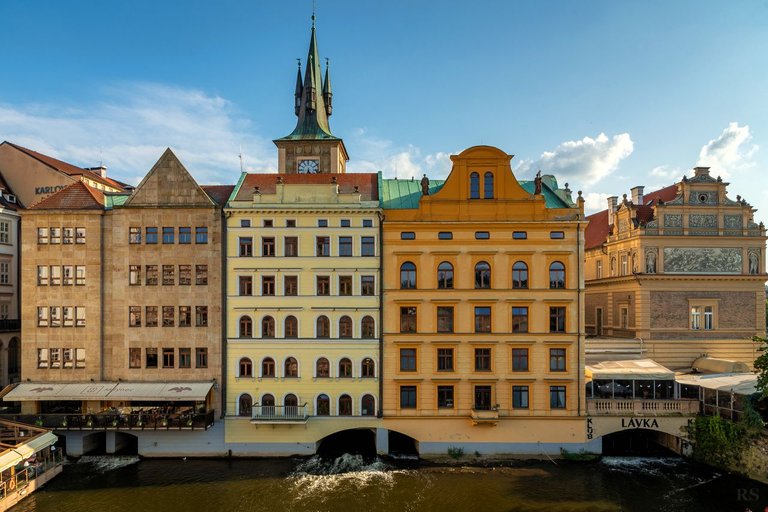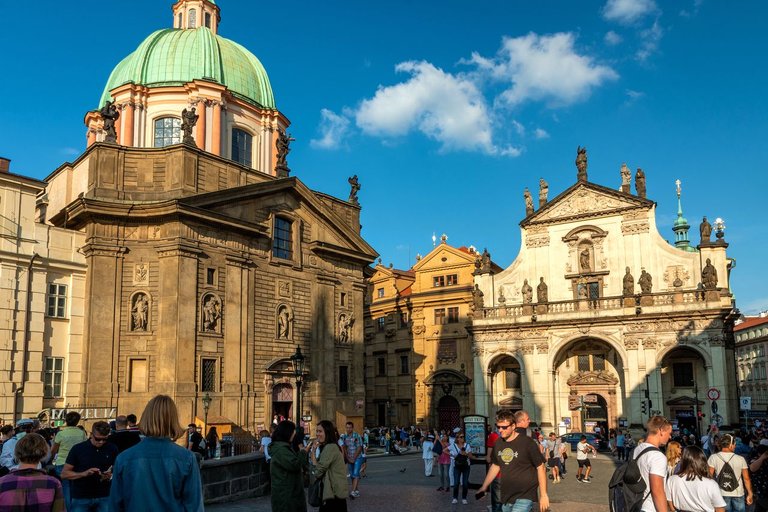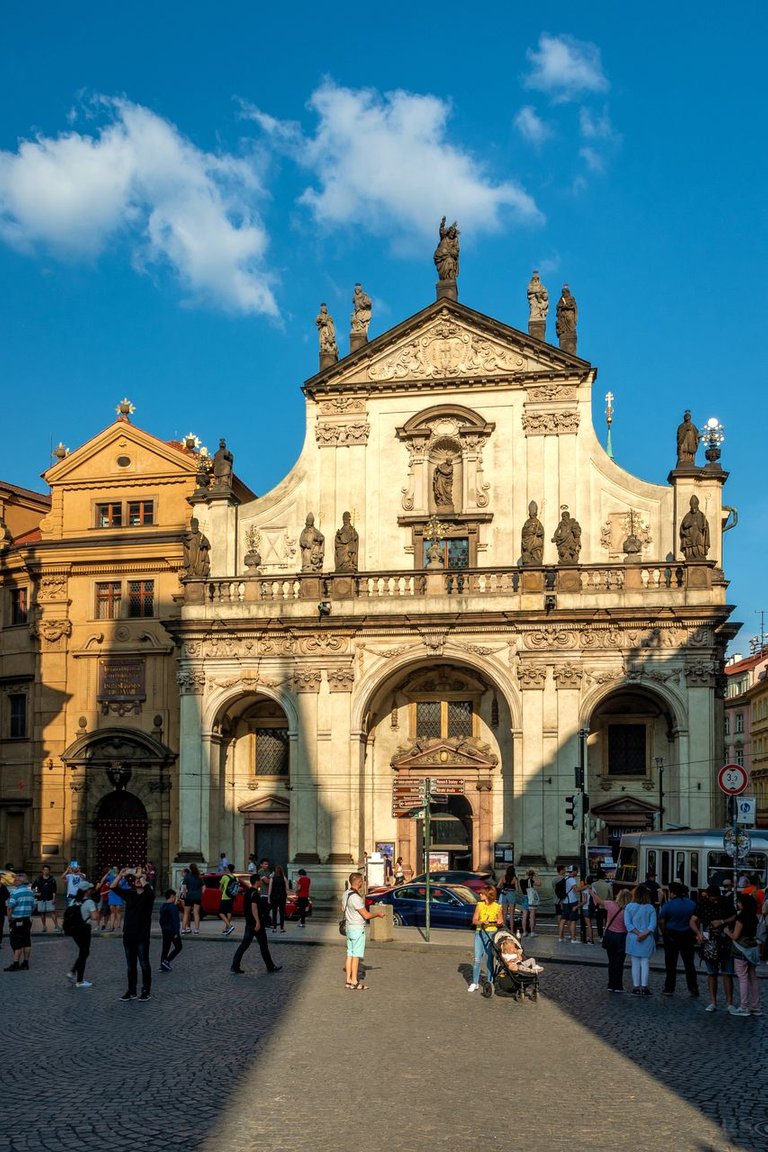 Roman Catholic Church of St. Holy Saviour
Kościół Rzymskokatolicki Pw. Najświętszego Zbawiciela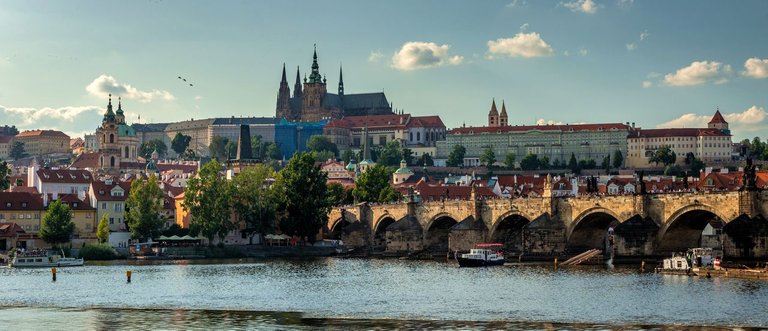 Next, we set off along the Vltava River in a southerly direction to another well-known tourist attraction, modern architecture for a change.
Dalej ruszyliśmy wzdłuż Wełtawy w kierunku południowym do kolejnej znanej atrakcji turystycznej, dla odmiany będzie to nowoczesna architektura.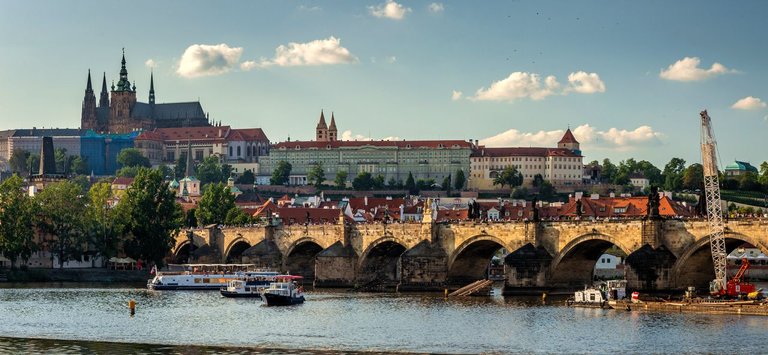 A few more glances with the camera behind you overlooking the Charles Bridge and Prague Castle.
Jeszcze kilka spojrzeń z aparatem za siebie z widokiem na Most Karola i Zamek Praski.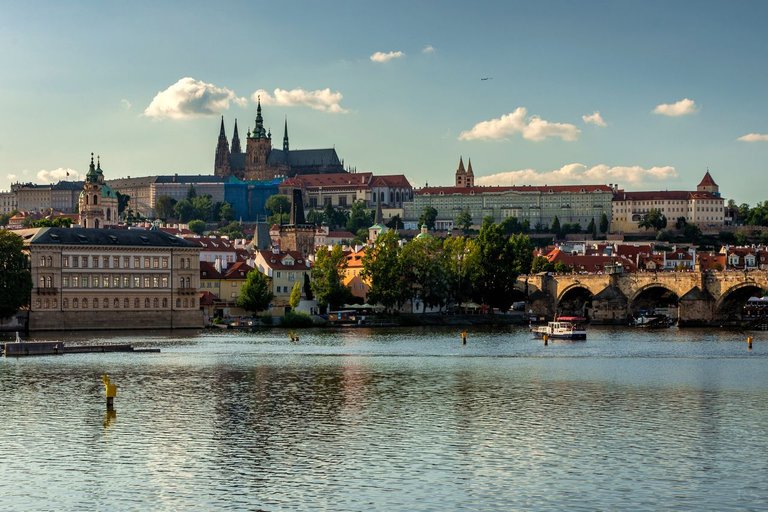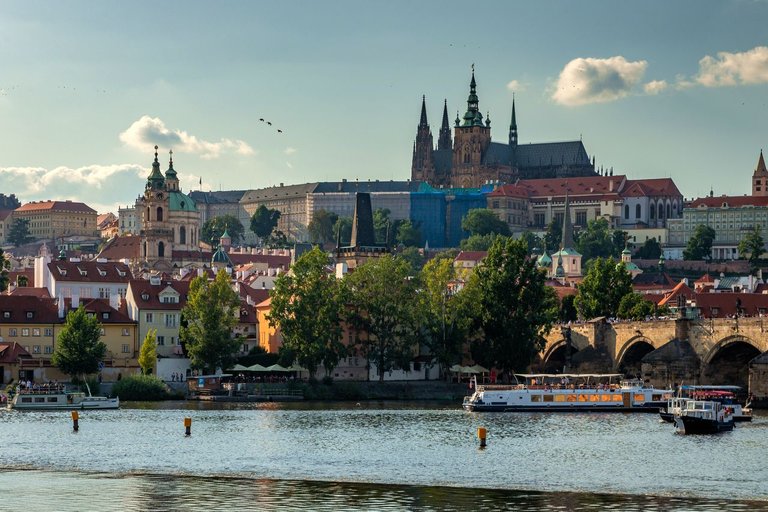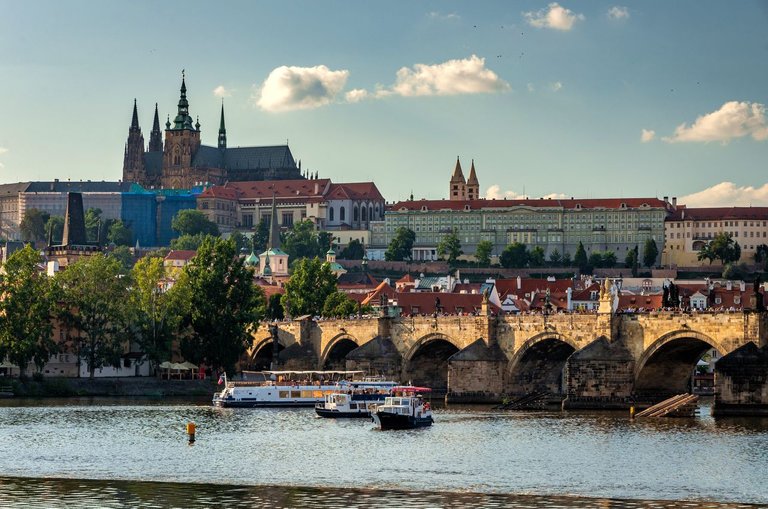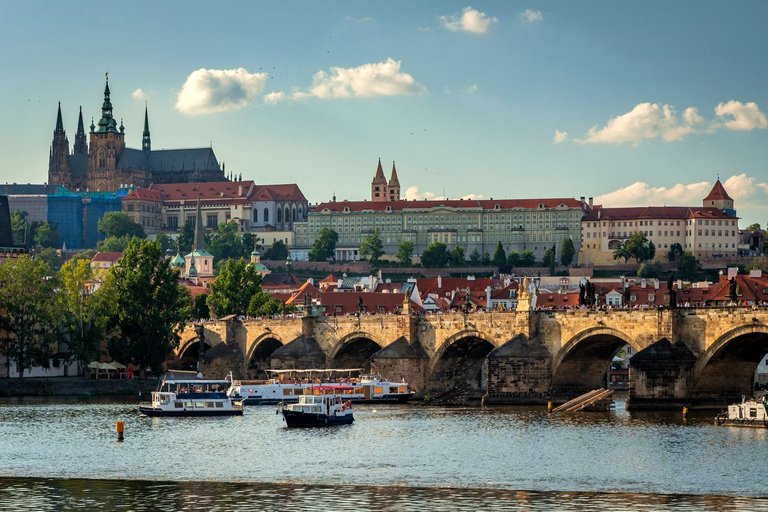 ---
Thanks for your visit and best regards
Dzięki za wizytę i pozdrawiam
All photos are my own.


Camera: Pentax K-5II




Lens: Pentax HD DA 16-85




Editing: Lightroom