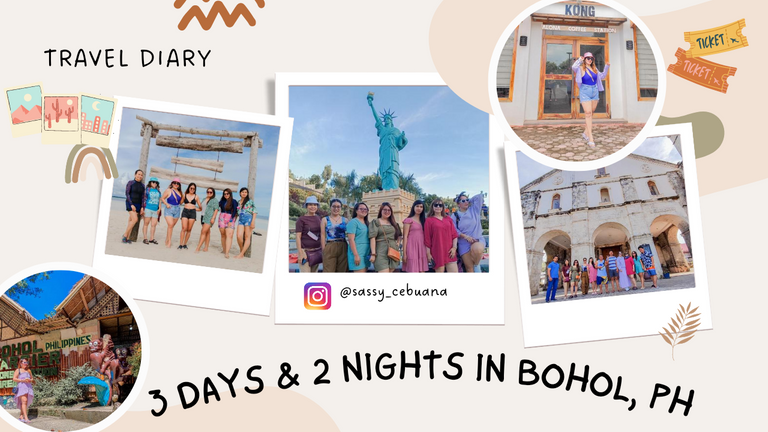 My country, Philippines has a lot to offer when it comes to tourist destinations and Bohol must be on your bucket list! Why Bohol? Let's go and find out on my three days itinerary during my Bohol Escapade.
---
We have booked a ticket online for an early ferry boat trip via Oceanjet. The Cebu to Bohol trip takes at least two hours. The ticket fare is Php800.00/person and if you have luggage with you, you need to check-in those luggage and pay for Php50.00 per luggage. There's a terminal fee of Php25.00 at Pier Uno (1). Just a little reminder, if you book a ticket online it's much better to stay at the air-conditioned area rather than the open air. The heat of the sun will drain out your energy which you wouldn't like to happen.
For our three days and two nights stay we rented a self-drive van so we can go to different places. We asked one of our colleagues who's a Boholanon (a resident of Bohol) to be our driver so that it will be easier to navigate and guide us for our 3 days escapade.
Prior to the booking of the van, we have booked a place to stay at Panglao Bohol since our first itinerary was Island Hopping and to visit Virgin Island. We stayed at Villa Tomasa 2 in Panglao which I won't recommend because we don't have a good experience there. The semi apartment doesn't have toiletries and towels, they have broken restroom doors and oh they don't have a spare key. I wouldn't go through the details but remember, I don't recommend it.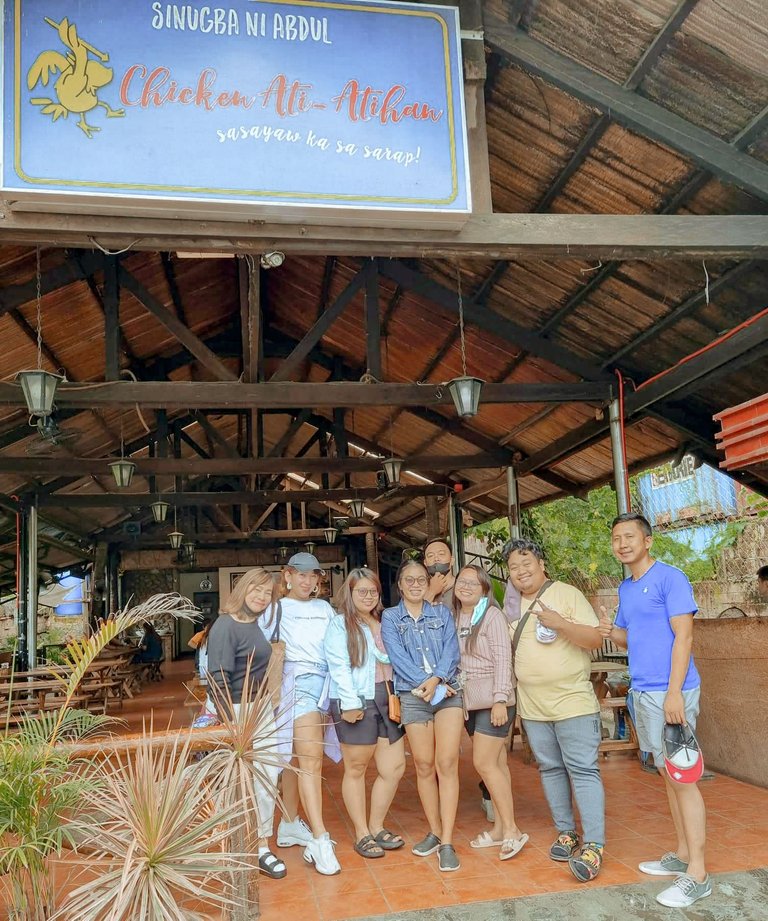 As soon as the ferry docked at the pier the owner of the van was waiting for us so he can let us sign the contract for self-drive. We had our lunch at Chicken ati-atihan at Tagbilaran City first since we have arrived during lunch time. The chicken was actually good but for me the sauce was a little salty. We just grabbed a quick lunch and headed on to Panglao since the pump boat that we have booked has been waiting for us to arrive. Thirty to forty minutes we have arrived at Panglao and left our things at Villa Tomasa 2 and went on Island Hopping.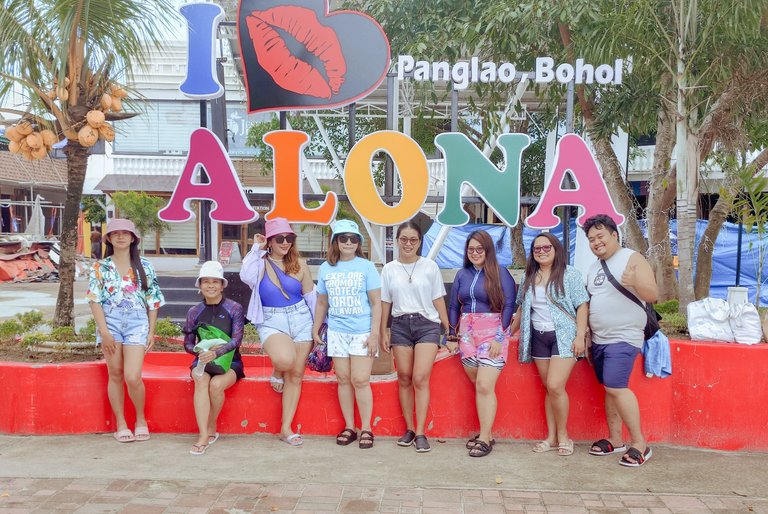 Since Panglao Beach is just across the semi apartment that we booked, we just parked the van and walked to the beach area where the pumpboat was waiting.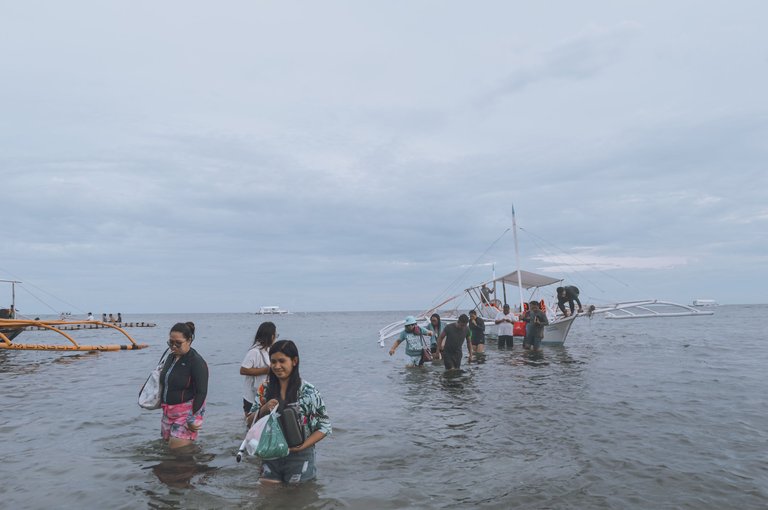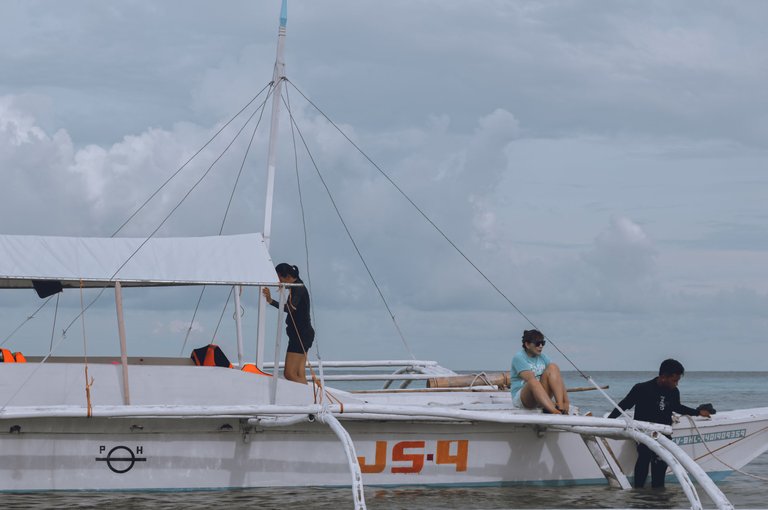 For our first itinerary on the first day, we went to visit the controversial Virgin Island! Why controversial? There was actually a post from one of the tourist who also visited Panglao and went to Virgin Island. There were vendors in the island and seems like they were overcharging the prices of the products they were selling, especially the seafoods. When we went there, there were no one selling already. I guess after that trending post the government have restrict them to sell.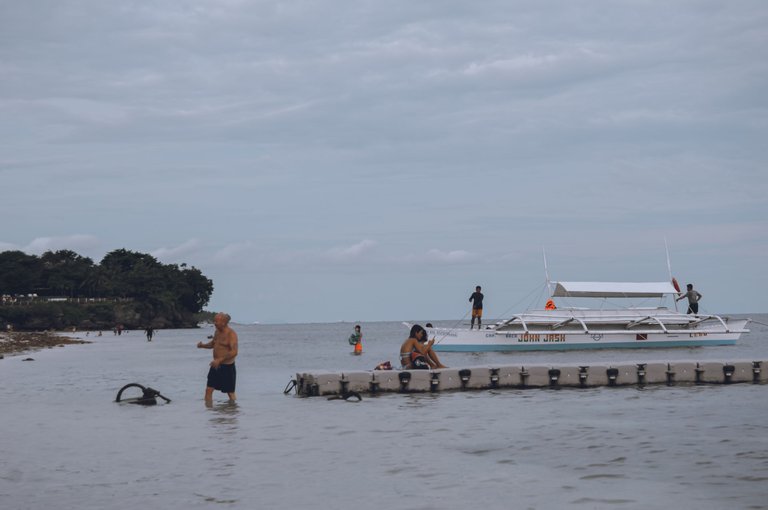 The 12-15 minute boat ride from Panglao Beach to Virgin Island was super fun as we had some beer while the water flashes on our face because of the big waves hitting the pump boat.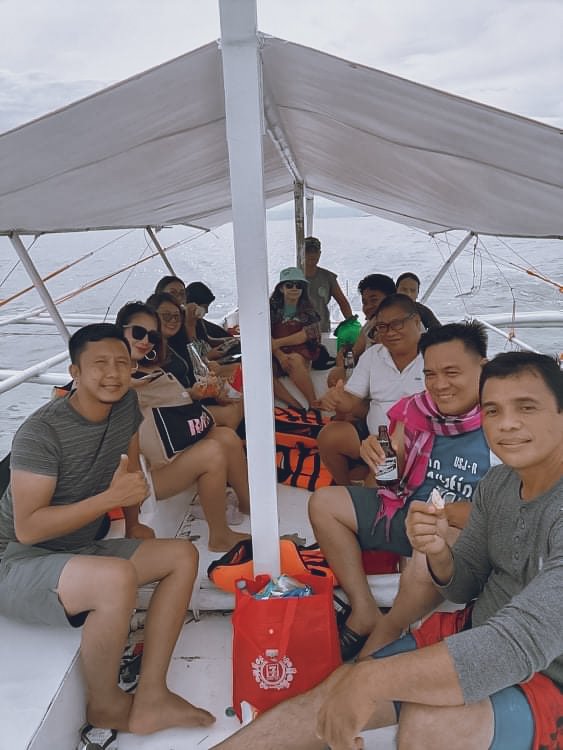 When we arrived, we were mesmerized by the beautiful sandbar and crystal clear water. We took some group photos at the front side where the Welcome to Virgin Island signage is located.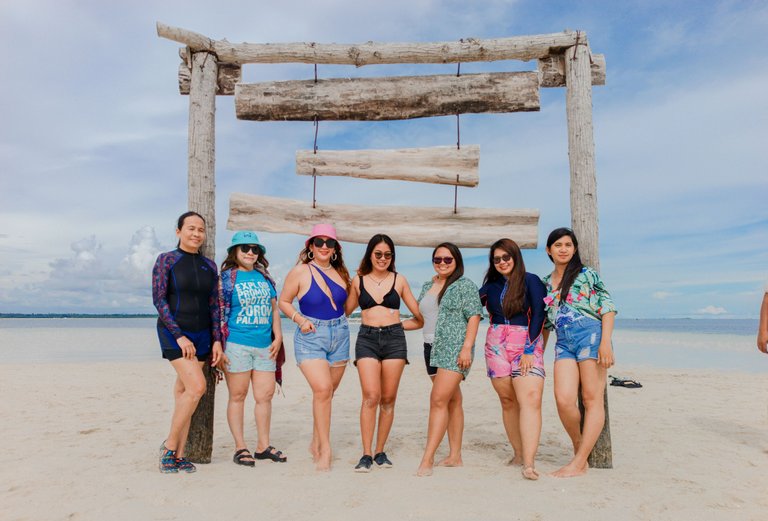 For the pump boat, we paid Php8,000 good for eleven person. We were supposed to visit four islands but since we arrived a little bit late we only visited two, Virgin Island and Balicasag Marine Sanctuary.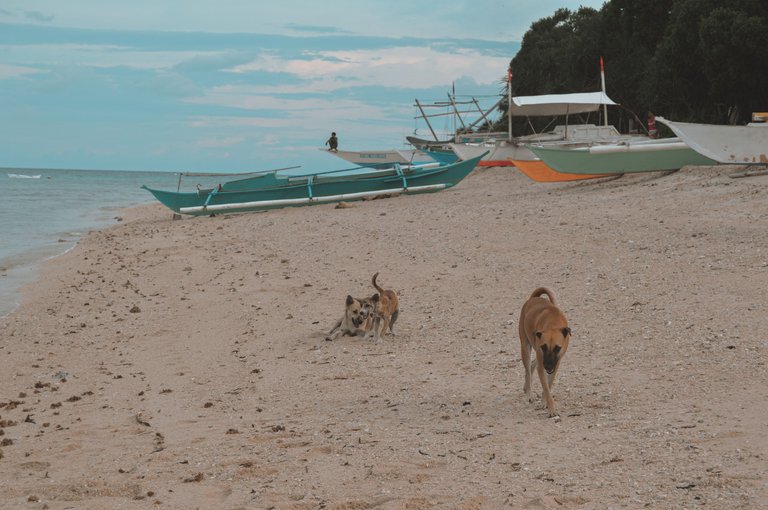 Since we visited Virgin Island first, we decided to just take a swim on the next island which is the Balicasag Marine Sanctuary. As soon as we docked, we were collected a Php100.00 for the environmental fee. In the island you can actually do snorkeling and you'll pay another Php100.00 for the gears. We didn't avail of it, instead, we just had a swim and have seen beautiful fishes including star fish given that the water is so clear. If only I have an underwater camera I would've photographed those beautiful marine life. If you'd love to go swimming there you have to wear your aqua shoes or just your slippers since there are a lot of sea urchins and the rocks are pointy.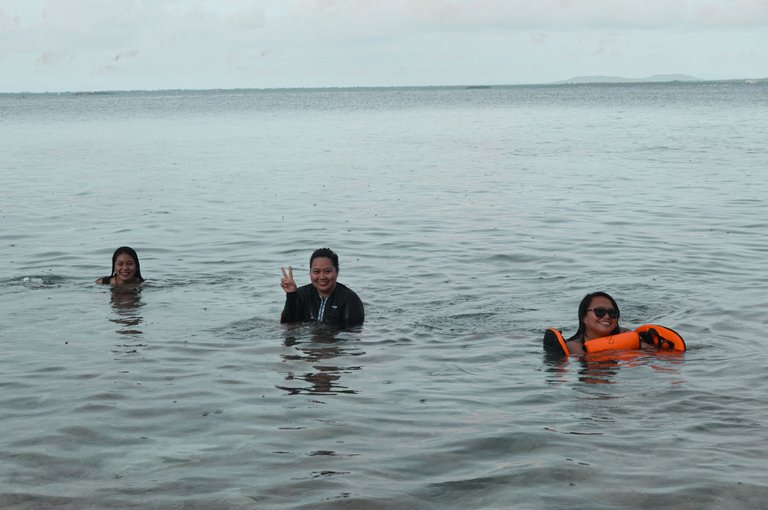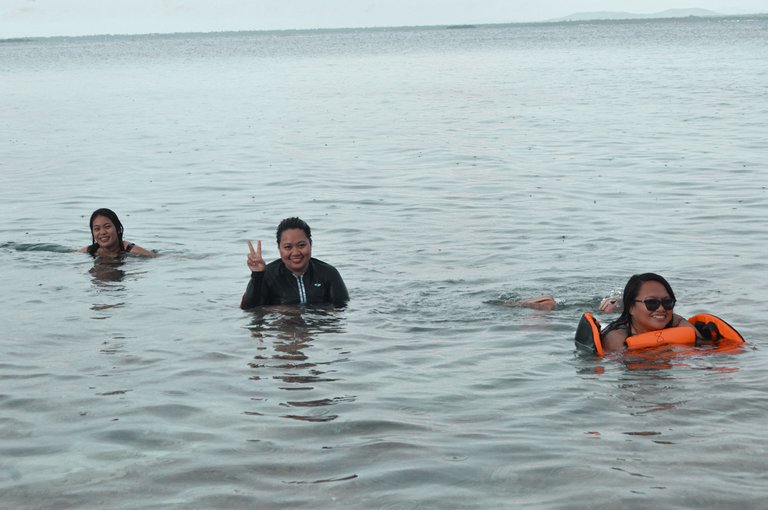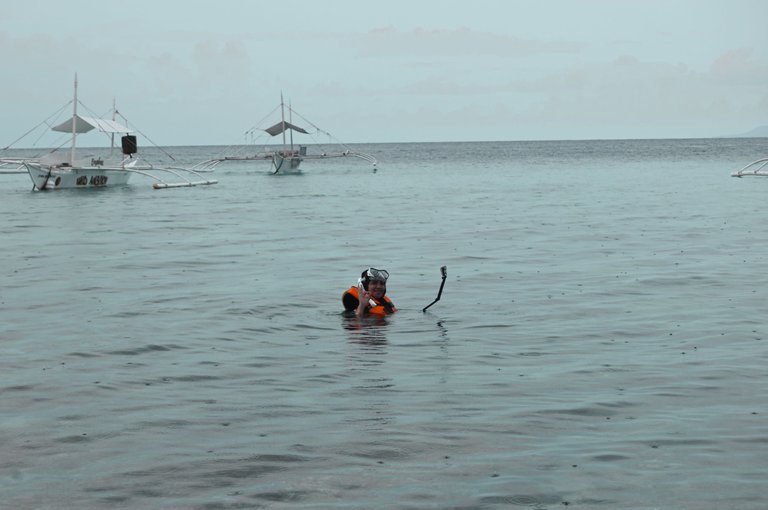 There are a lot of island dogs as well and some are really friendly. I have enjoyed swimming there since the weather was a bit gloomy. You wouldn't worry that it'll burn your skin. Right after our island hopping we head over to our Inn and prepare for our next itinerary which was to have dinner at Mist.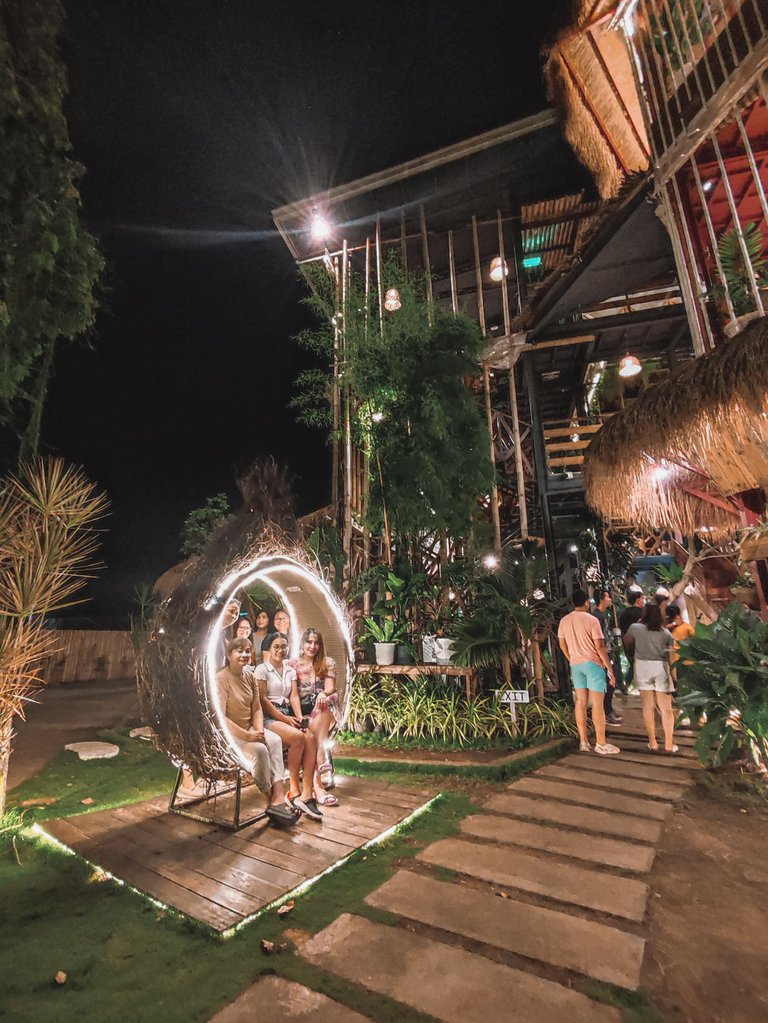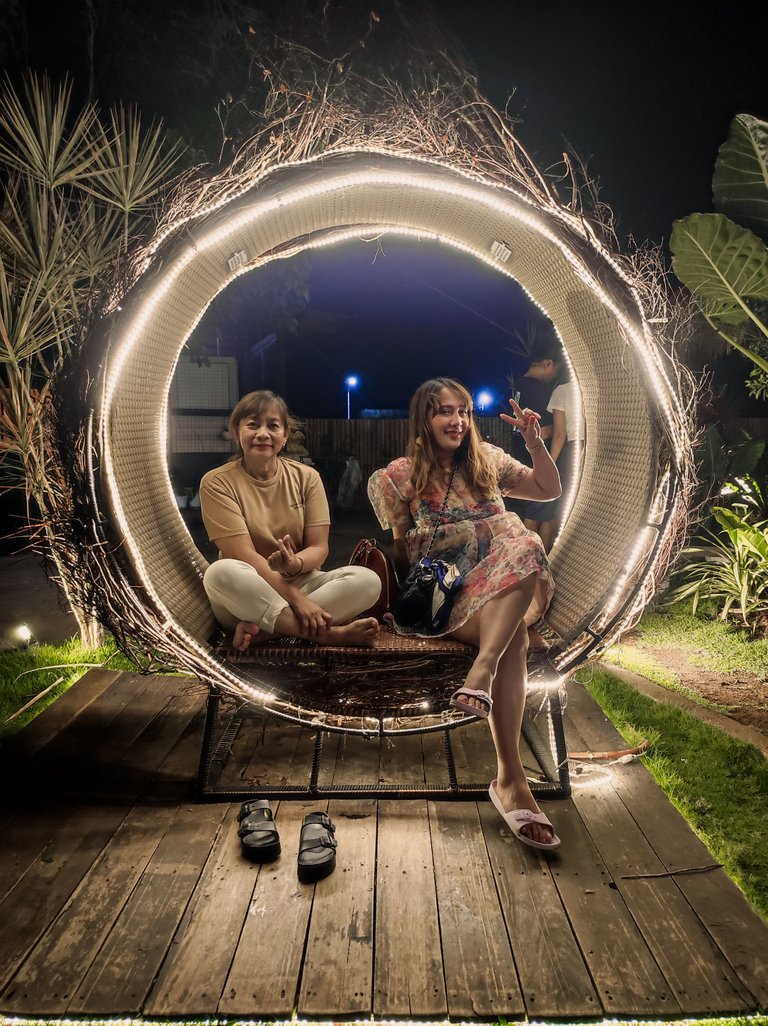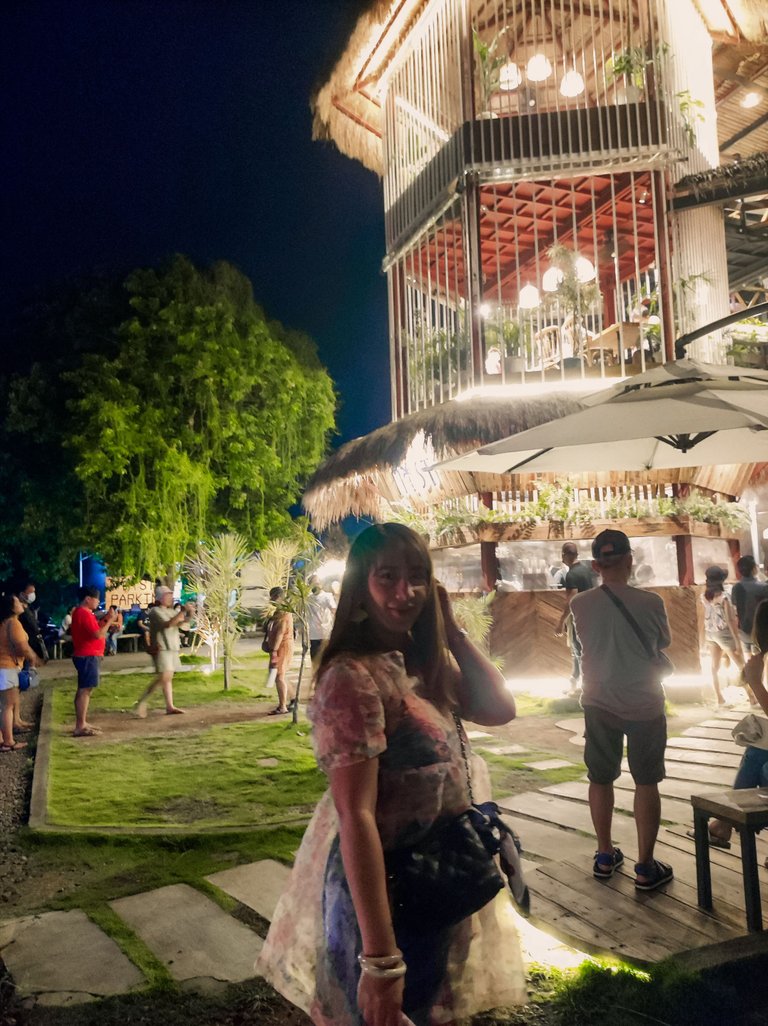 Mist is one of the most popular restaurant's in Panglao that attract tourist because of its aesthetics and Bali vibe. To read more about my experience and feedback feel free to visit HERE. From our Inn we just rode their tricycle with Php25.00 fare per person. It's just a 3-5 minute ride from Panglao Beach. That ends our first day in Panglao, Bohol.
For the second day, we left Panglao already and decided to transfer ar Tagbilaran City. The suites we have transferred is way way better than the one we were staying in Panglao. Arabelle Suites is highly recommended and it is near the port and to the malls. Just before we checked in we had our lunch first at our colleague's house since they were celebrating their annual fiesta. After lunch, we checked in and left our bags then proceeded to our first itinerary for our second day which was the Baclayon Church.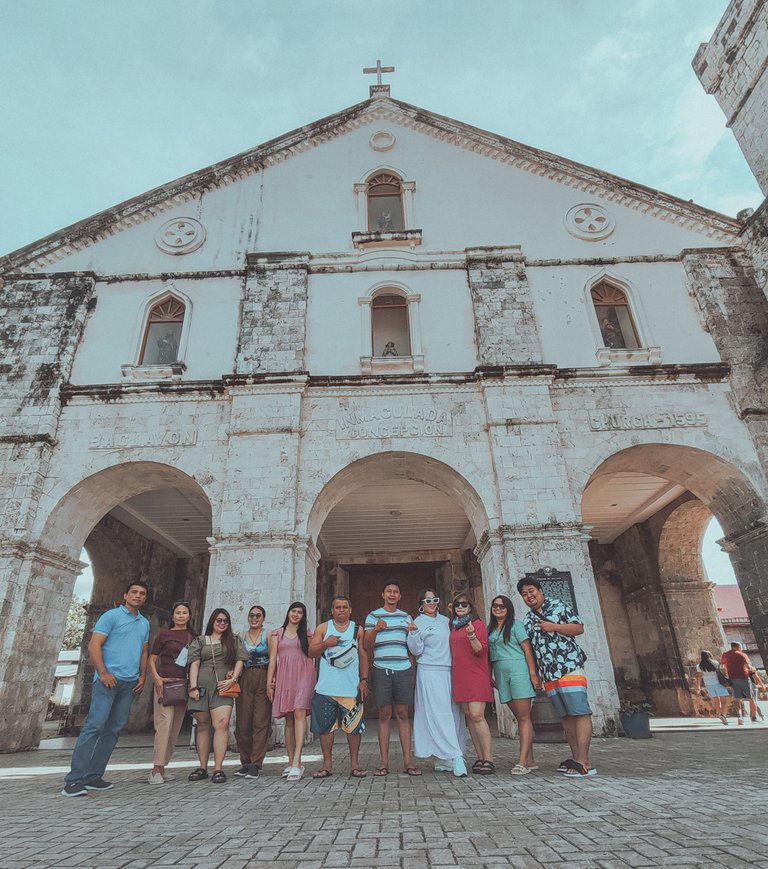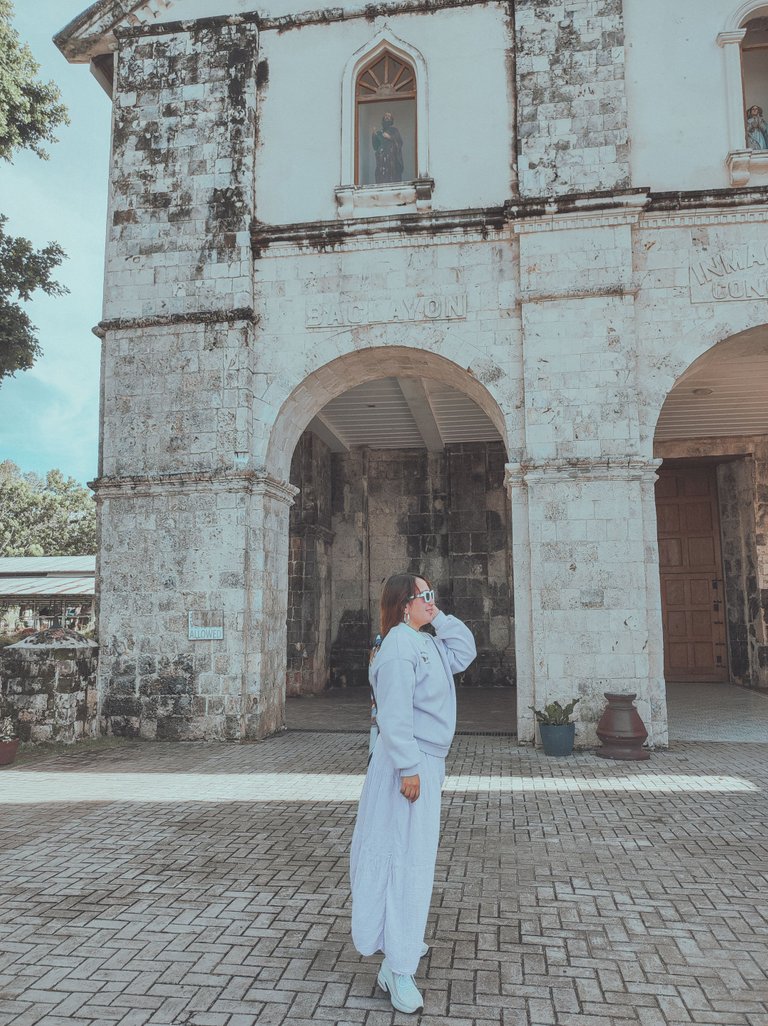 Right after Baclayon Church we also visited their manmade forest that was located at Bilar Bohol near Loboc. It was just a quick visit and since there's also a manmade forest here in Cebu, I only took few shots. There were a lot of tourists who also stopped by and took some photos.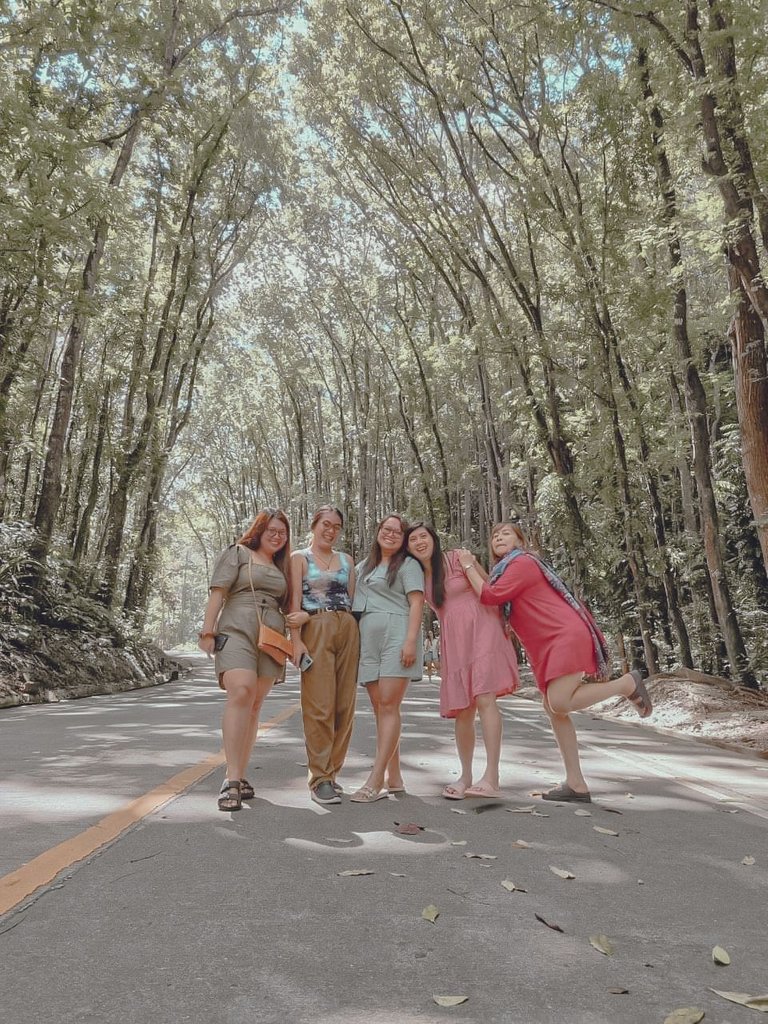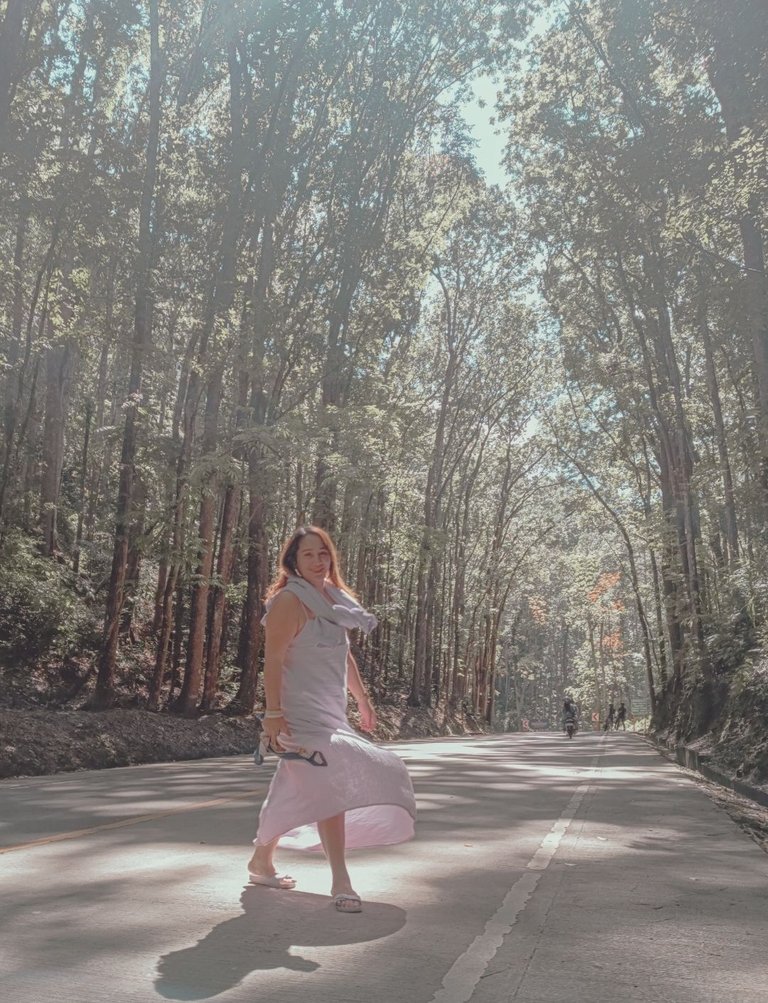 Right after our manmade forest stopped over we went to see the cute and tiny monkeys, the famous tarsiers. We get to meet them up close and personal. There's an entrance fee of Php100.00 that will allow you to see these cute tiny creatures. If you also wanted to have a closer photo, you can ask their staff since they have some personnel who are in charge of each tarsiers and there's a tip box aside from the entrance fee which will allow you to send some tip to the staff or hand it to them personally. You can also buy some souvenirs at the exit part where you can see cute tarsier purse, stuff toys, key chains and ref magnets. I just bought the cute hanging tarsier for my daughter and some ref magnets for my sisters.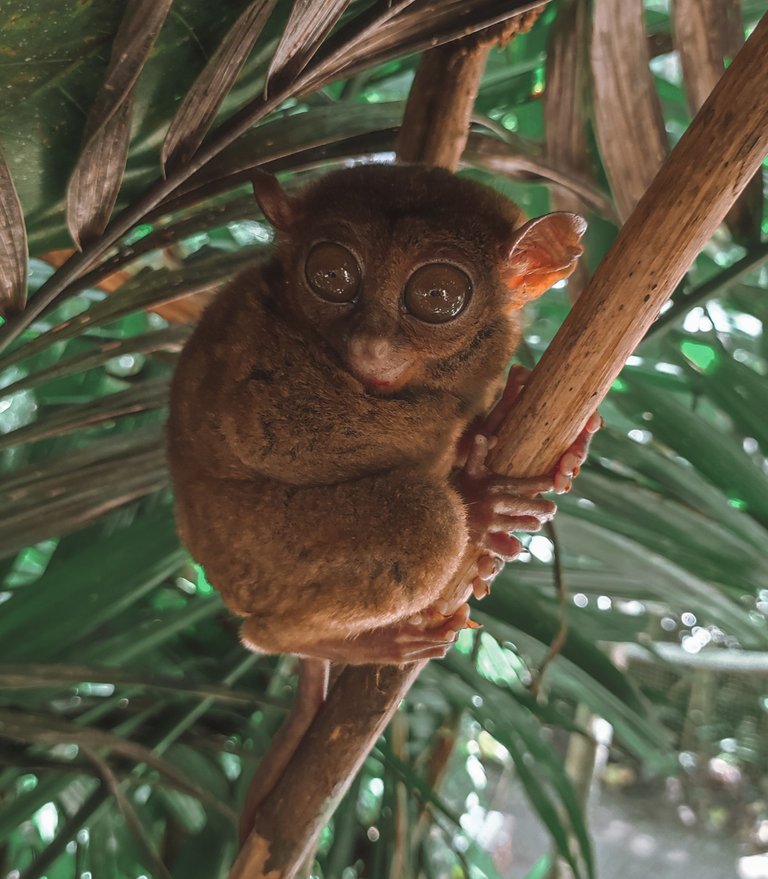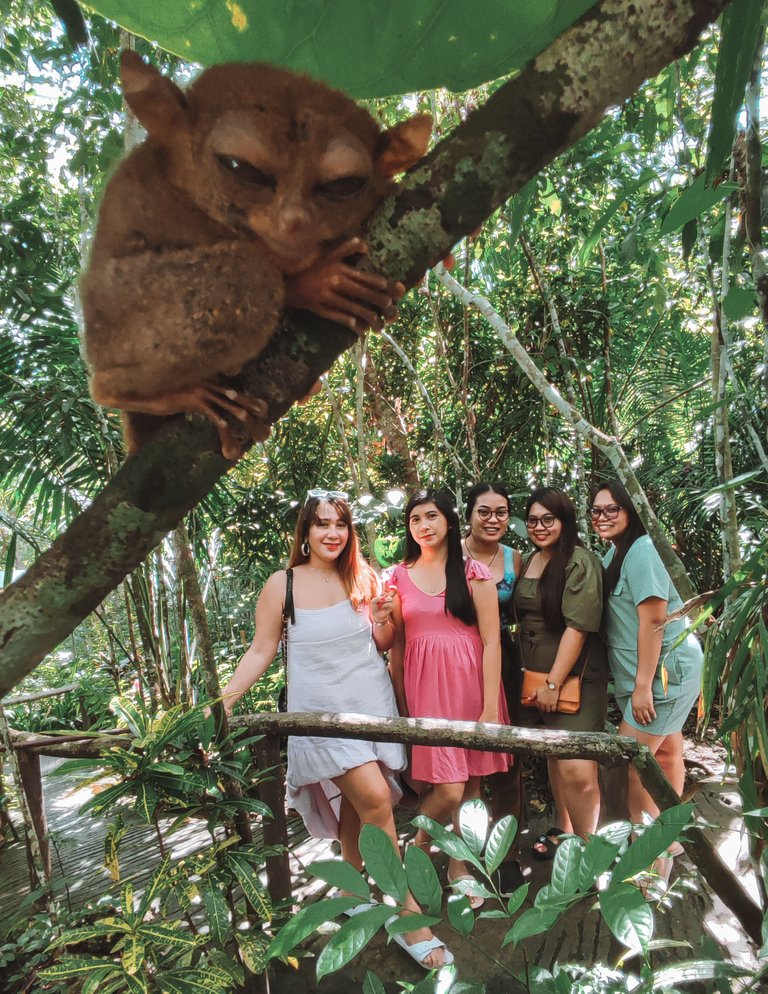 Now we were excited to visit the famous Chocolate Hills! An entrance fee of Php100.00 will be collected at the entrance just before you go uphill to see the magnificent beauty of chocolate hills.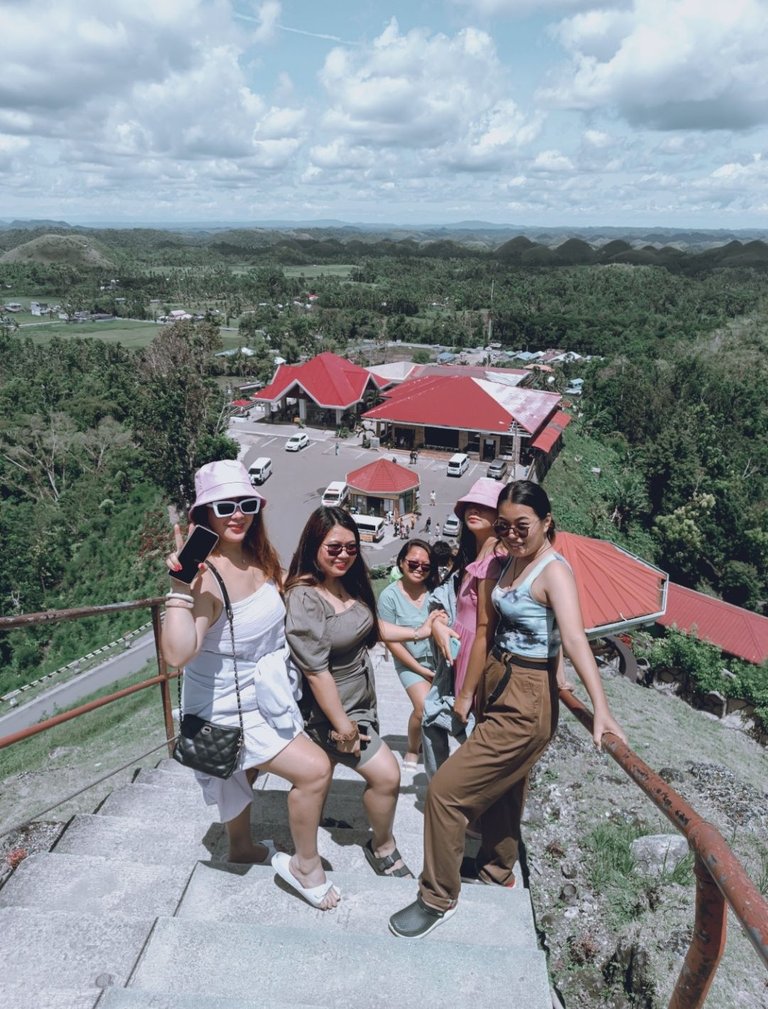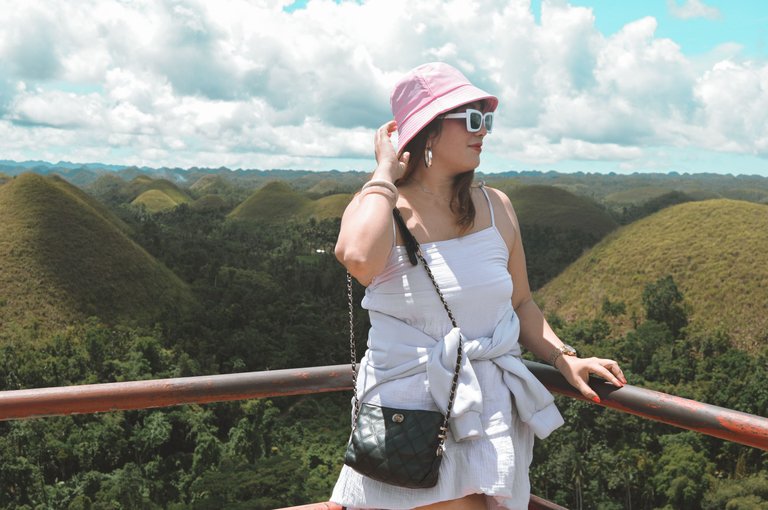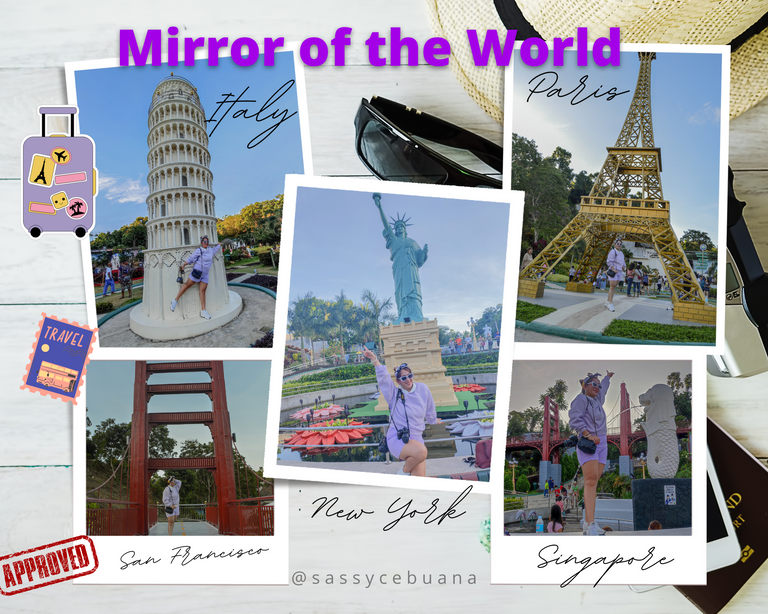 Our last stop during the second day was the Mirror of the World. It is located at Sikatuna, Bohol that is 20-30 minutes drive away from Tagbilaran City. For more info and photos about this wonderful place you can read it HERE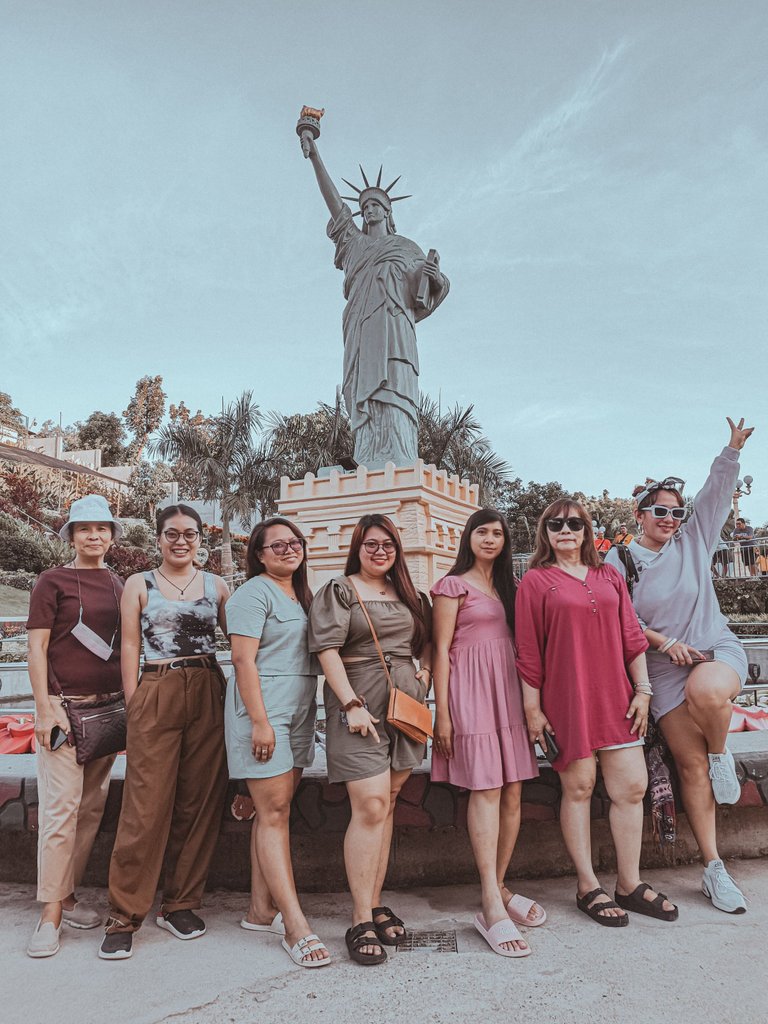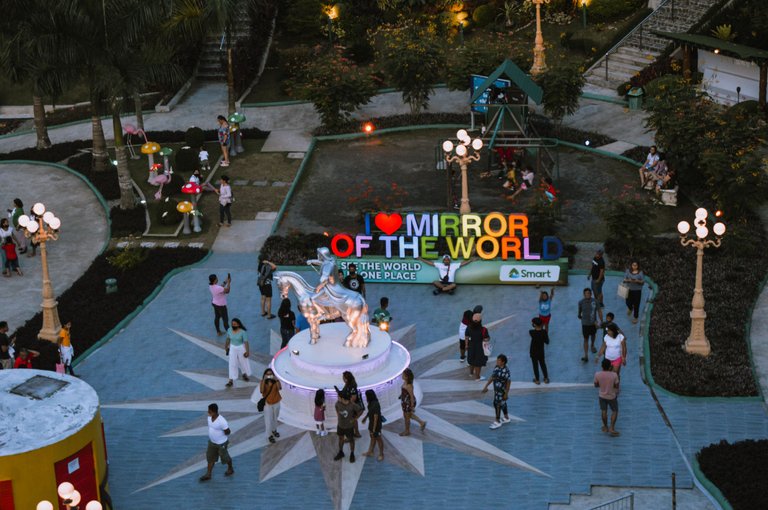 )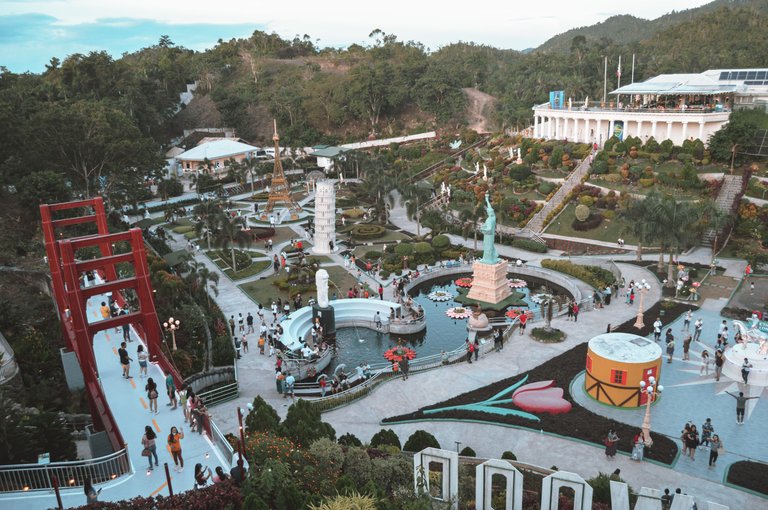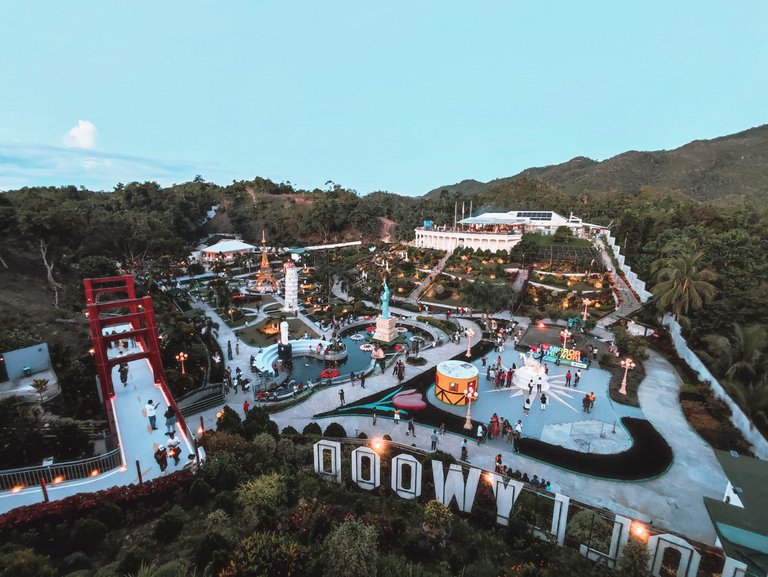 That was the last stop for our second day in Bohol. We went back to our hotel and had our dinner at the nearest mall which was the Island City Mall (ICM). Arabelle Suites has a swimming pool and they have toiletries plus their rooms were neat and clean. They have free breakfast and you can also buy souvenirs from them since they were also selling some. The room that is good for two (2) is only Php1,200.00 which was cheaper than the one in Panglao. We had a good sleep as well as the room was cozy. They have free water and you can have coffee anytime since they have an electric kettle which you can use.
For the third day, we had our breakfast on bed while we were busy packing our bags and ready to go home. Right after we checked out we went to the mall and bought some peanut kisses and Kalamay (their popular delicacy in Bohol that was packed in empty coconut shells) for pasalubong. It is best to buy kalamay that was packed in empty coconut shells than the one inside the plastic container, it's much delectable and is perfect to eat with bread. That wraps up our 3 days escapade in Bohol.
I would definitely go back in Bohol with my daughter and my family. Next time, I must include dining in at their floating restaurant in Loboc, River.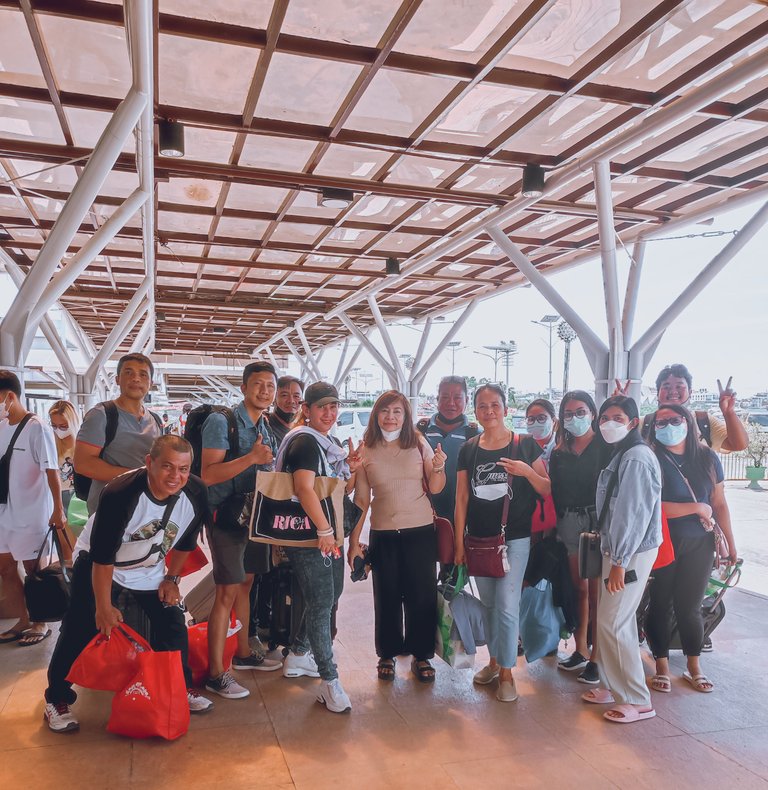 Have you been in Bohol? How was your experience so far? Let me know your thoughts!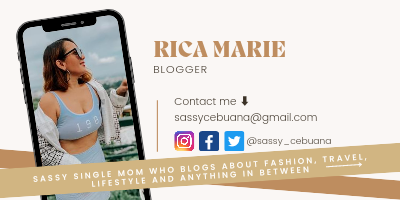 INSTAGRAM | TWITTER | FACEBOOK