Read this post on TravelFeed.io for the best experience
---
(Char-Fashion, Char-Kukri Mukri, Char-Tarua, Sonar-Char)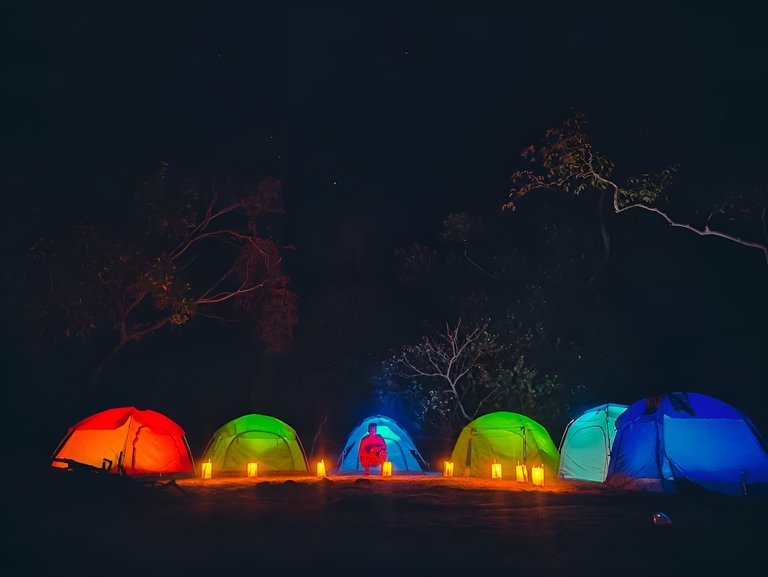 Day-0
7 of us left in Farhan-5 for Betua launch ghat. The launch left Sadar Ghat at 7.45 pm. We took a place on the deck to stay. But due to the sound of people around us, we came to the roof of the launch. We pulled up the tent and slept. At around 11 o'clock in the night, a party was eaten. Reached Char Fashion (Betua) around 7.30 am.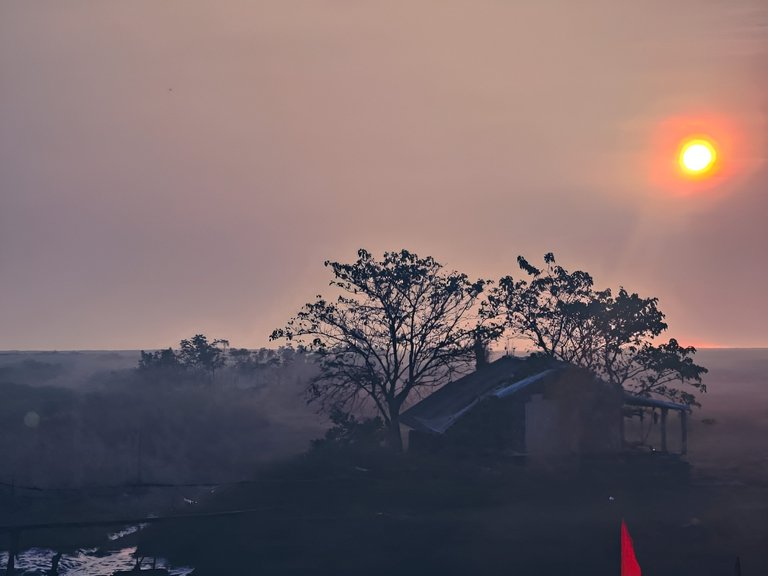 Day-1
I took an easy bike from Betua to go to Kachchpia. Everyone came to the market and had breakfast, including the driver. After that I bought food for 3 days. It takes about 1.30m to reach Kachchpia direct from Betua. We reached Kachchpia around 10.30. Now our first destination is Char-Kukri Mukri.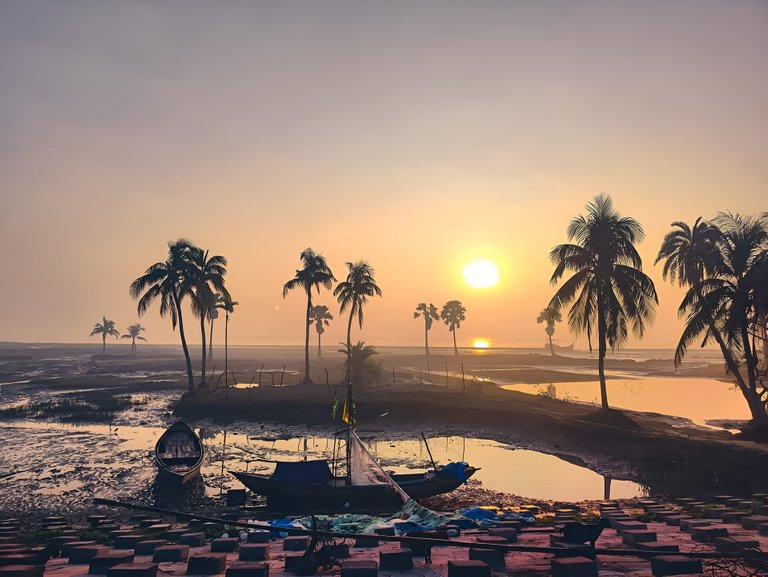 Locals call this island or char as 'Dwipkanya'. Char Kukri-Mukri is the name of Char Kukri-Mukri, which rises near the lap of Bay of Bengal about 150 km south of Bhola district headquarters. Char Kukri-Mukri is known as the sanctuary of the Dutch-Portuguese.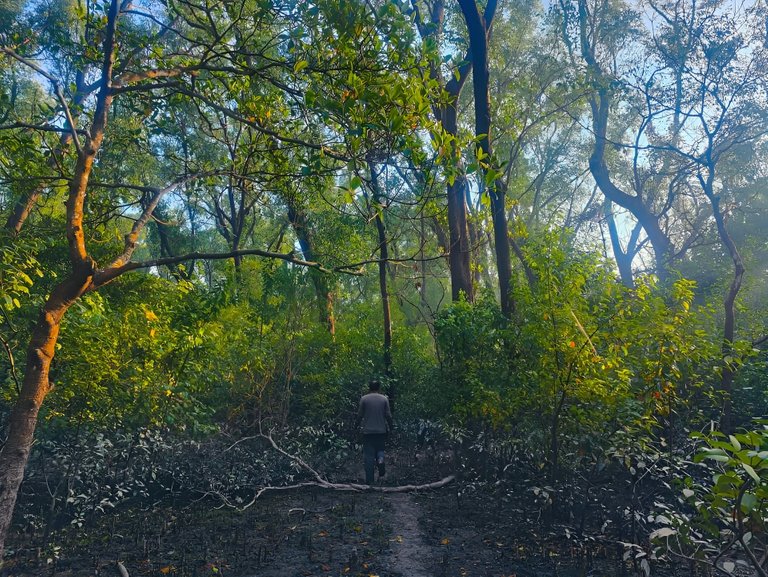 Now the problem is that the local trawler will not leave before 12 o'clock. Also local trawlers or sonar char don't go.
So we took trawler reserve for 3 days. I have rarely seen a man as innocent as a trawler sailor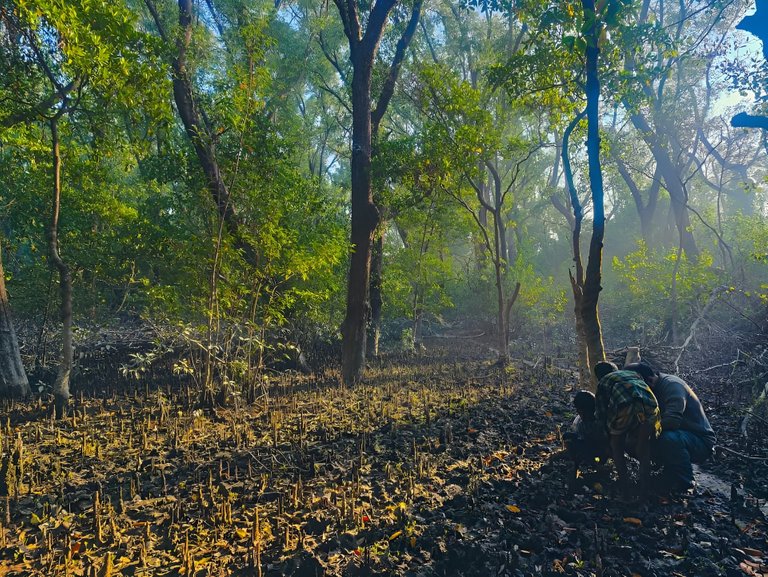 I bought 15 liters of mineral water from the market and rented 2 containers (20+20 liters) for 3 days.
Now I got on the trawler. The trawler is running, on both sides of which there is only water and water. After two hours, I came to Char Kukri Mukri Canal. I fell into the forest. It seemed like we were coming to the Sundarbans. The breath + the footprints of the deer told us that we were coming to the Sundarbans  Now the search is on to see the deer. Although I didn't see any deer but the footprints of deer all over the forest give a clear answer here deer overload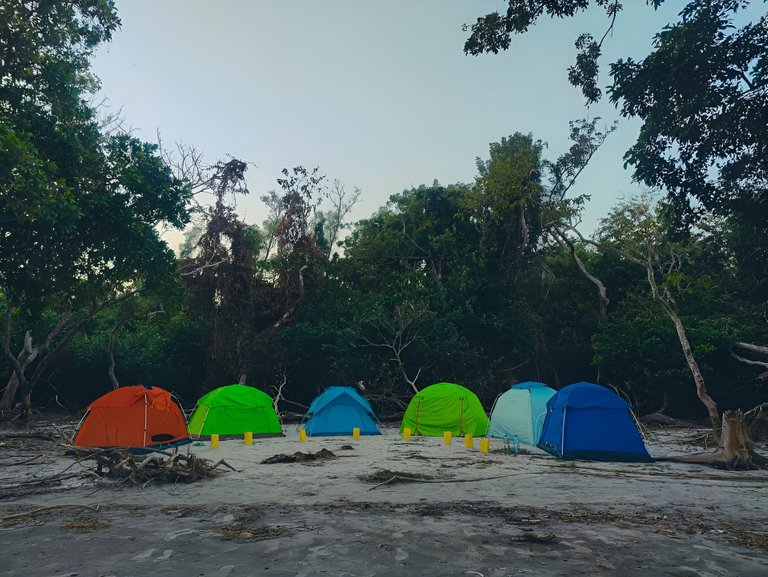 I came to the coconut plantation. I will camp here tonight. This area is located at the mouth of Meghna and Tetulia rivers.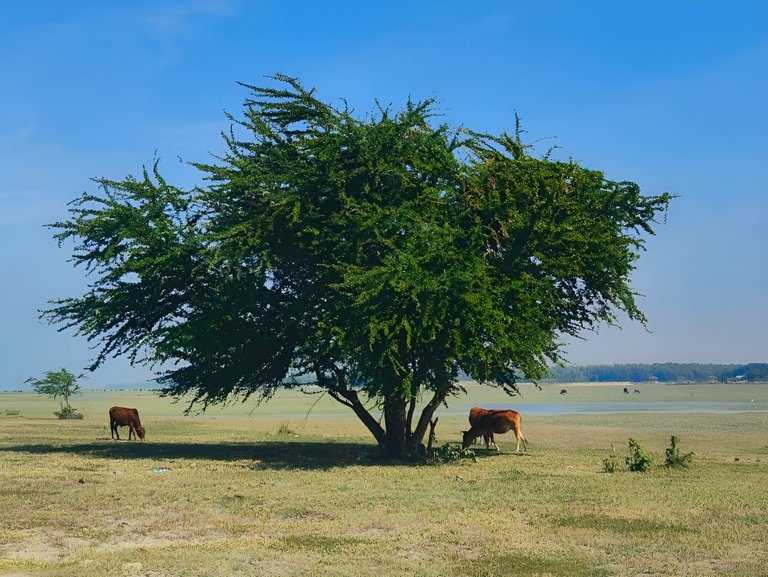 I bought 1 hali hilsa fish from the sailors. A local cooked us khichuri for the night in exchange for a few dashinas.
At night I made hilsa barbeque. Although it was not that good, I ate it with interest.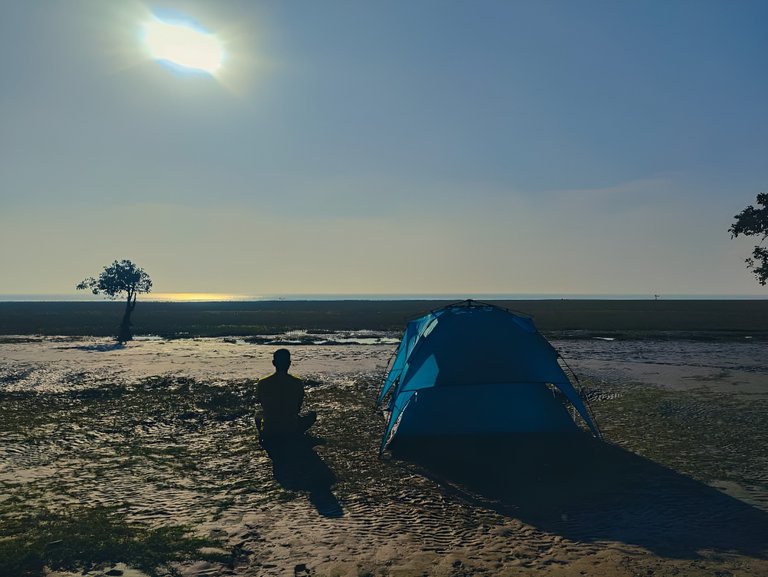 One more thing, there are so many complaints about foxes in Kukri in TOB, it seems that foxes haven't eaten for a while.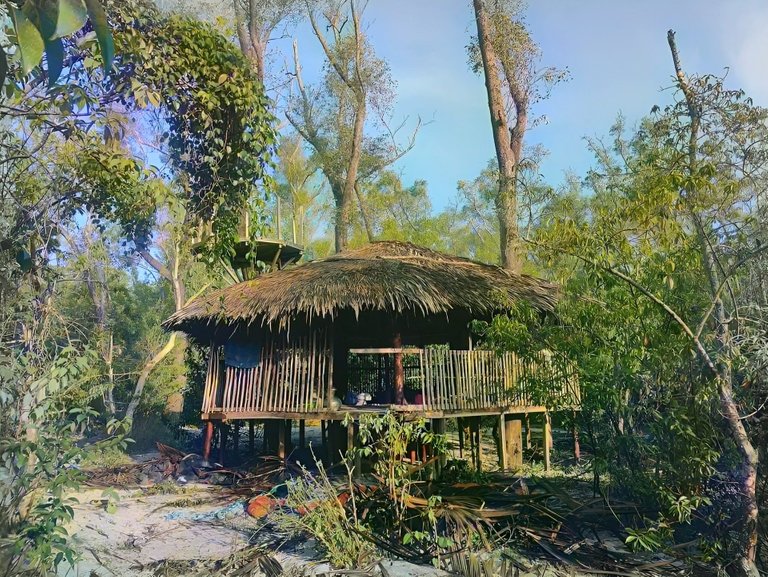 But it did not disturb our foxes. Just a few times last night our camp side was rounded up and barked. Char Kukri is safe for all regardless of age.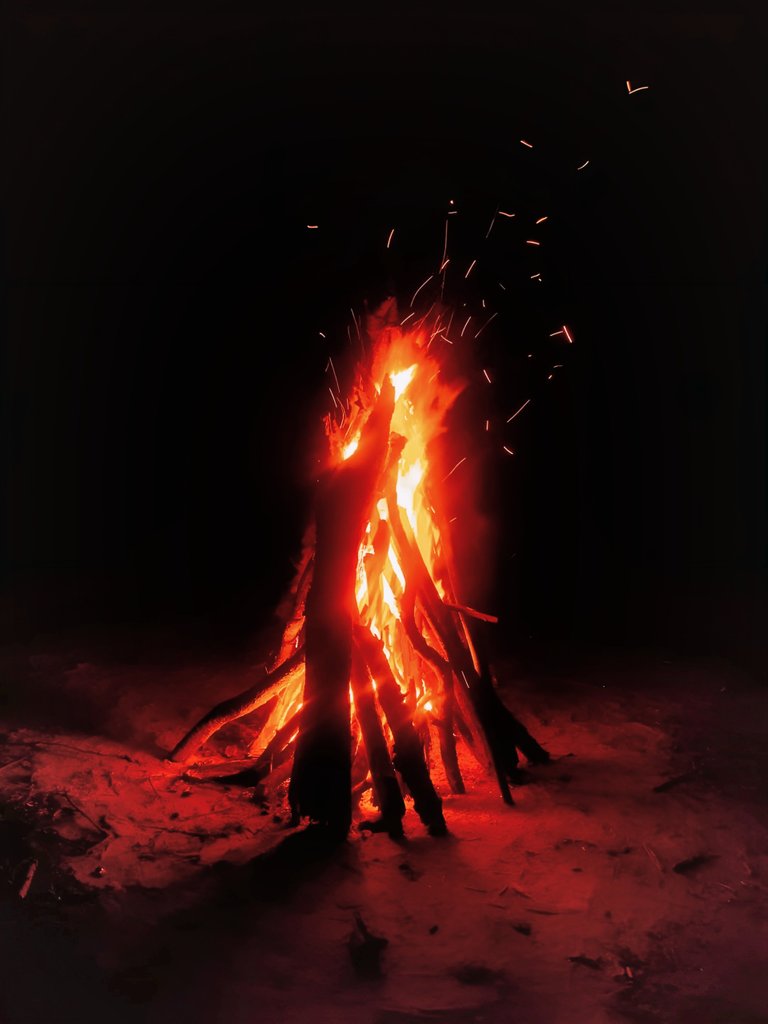 From Char Kukri, you can go to Char Kukri market by bike for 25 taka.
3 km distance.
Day-2
I got up in the morning and went out without seeing the cooker. I have seen so many guest birds in this pasture which is more than I have seen in my entire life 
After having breakfast with khichuri yesterday night, I flew on the trawler to destination Char-Tarua. The condition of Char Tarua is initial. The robbers are destroying the forest. Along with people came around and turned waste with plastic, polythene, colddrinks bottles, water bottles, packets of chops. Char kukrimukari intake is more than char tarua. Even if the forest is deforested, it is hidden from people's eyes.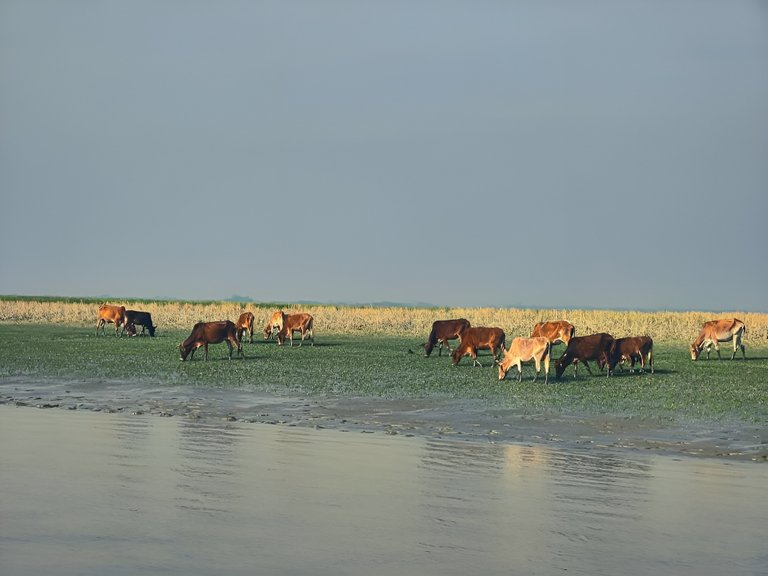 This char also looks like Sundarbans.
Now I sat on the trawler, the last destination is Sonar Char. It takes around 3 hours from Char Tarua. Not all sailors even know the road to the golden pasture.
This char is named sonar char because every grain of sand looks like gold in the sunlight.
Sonar Char is a place of natural beauty in Dwip Rangabali Upazila, bordering the Bay of Bengal in Patuakhali district in the southernmost part of Bangladesh. There are extensive forests as well as 10 km long beaches. One can observe the beautiful scene filled with the blue of nature. From the late afternoon, the red crabs start running. Apart from this, the island has many species of wildlife. Although we didn't see crabs, we did see baby crabs.
It is said that due to lack of services and transportation problems, Sonar Char, a paradise of diverse natural beauty, is not yet popular with tourists. A world-class tourism center can be developed around this char if government and private sector initiatives are taken.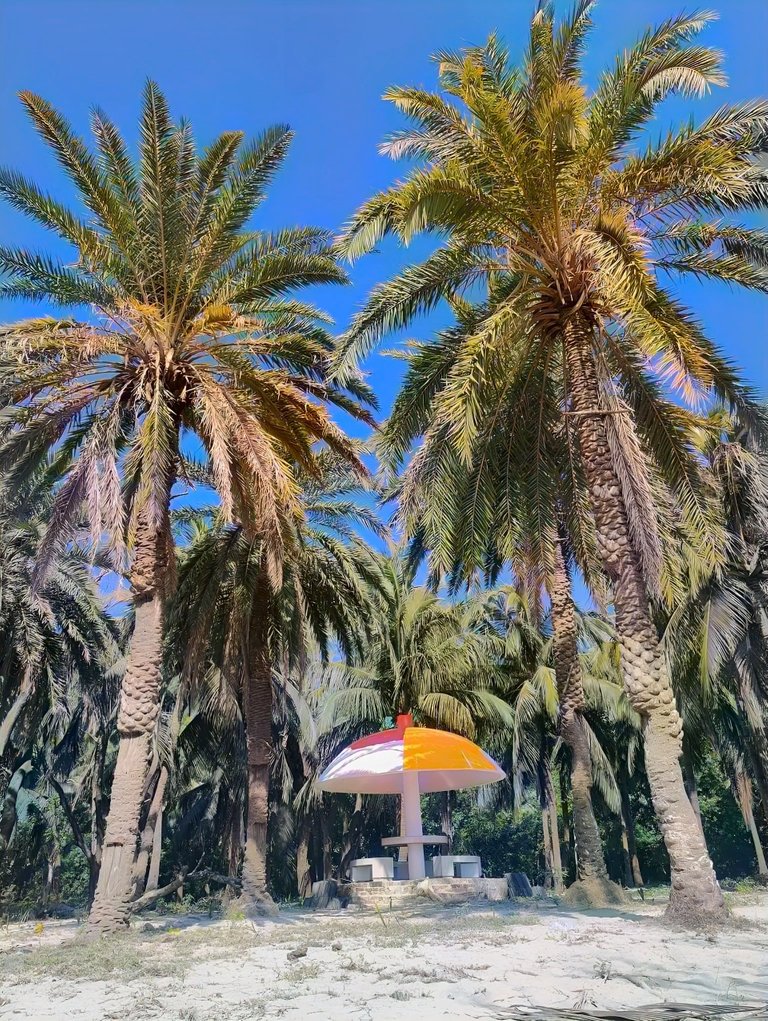 In the morning, afternoon and evening, the whole island becomes lively with the chirping of birds. Rivers and seas are splashing around. The sand glistens in the sunlight. The chirping of the visiting birds flying over this island, which is adorned by nature, adds to the beauty of the beach. And you can hear the sound of the wind blowing through the Zhou garden.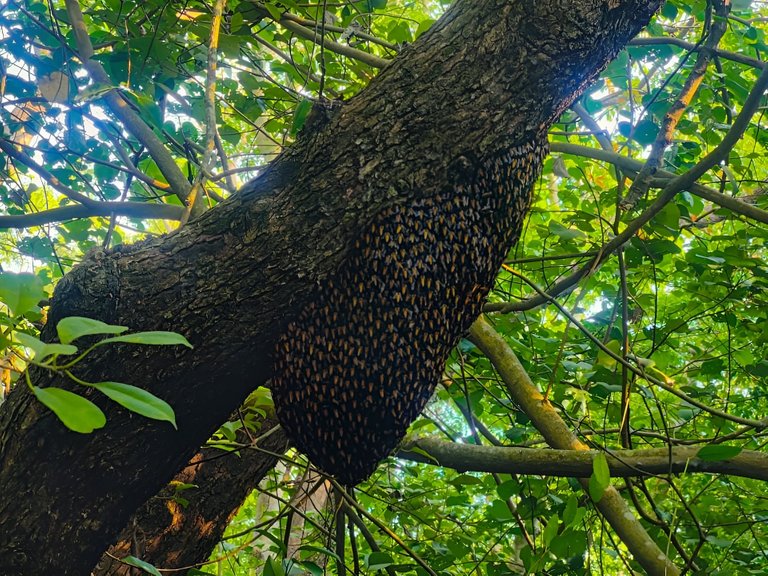 #Hive 🐝
Patuakhali Coastal Forest Department sources said that on February 26, 2012, this protected forest was declared a sanctuary. Although no one knows the exact date when the Char was awakened, the total area of the Sonar Char is 6,000 acres (9.38 square miles). There is a bit office of forest department here.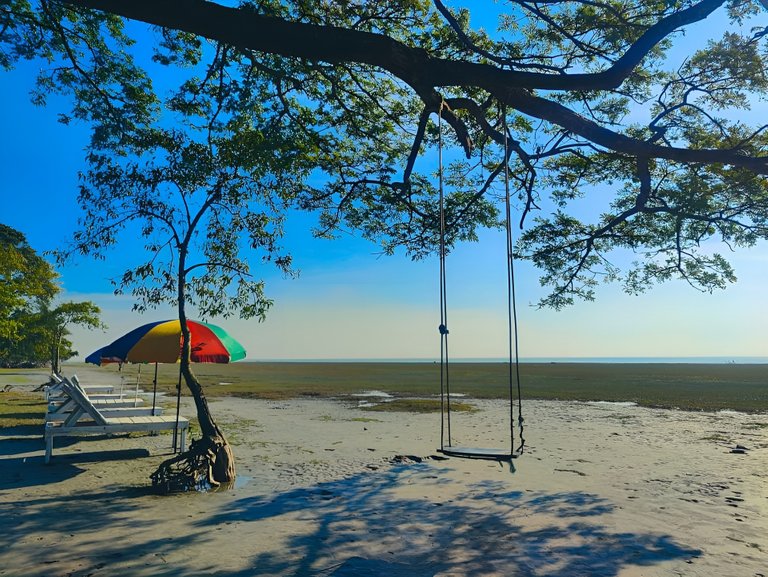 Sonar Char has a collection of trees of Keora, Geora, Kakra, Sundari, Golpata, Bine, Pasur, Jhau etc. species. In winter, more than 10 lakh guest birds gather in this pasture. Gangchil, Gangkbutar, Sandhen, Patihans, Siberian Red Haas, Pankauri, Buck, Madantak flock here in winter. Hundreds of fishermen hunt fish around this forest. Prawns, chundi, laitta, faisya, bairagi, ramchoch, coral, poma, med, tengra, gulisha, shaplapata, priviti marine fish are found here. Apart from this, there are monkeys, jackals, foxes, badgers, tigers, snakes, turtles and crabs in Char forest.
Currently fishermen are busy making shutki here. They will leave again before the rainy season. Then this char will become human void.
We arrived at Char at noon. Upon arrival, I met the local Abhi Bhai. I got the most help from this char. This brother helped us in cooking. Today we also bought 8 hilsa fish. It was roasted at night with khichuri. I also invited Abhi bhai to have dinner with us.
At night I slept inside the tent. I decided the camping spot in such a way that the beach can be seen upon waking up in the morning. Here too, the fox made several rounds at night 
Day-3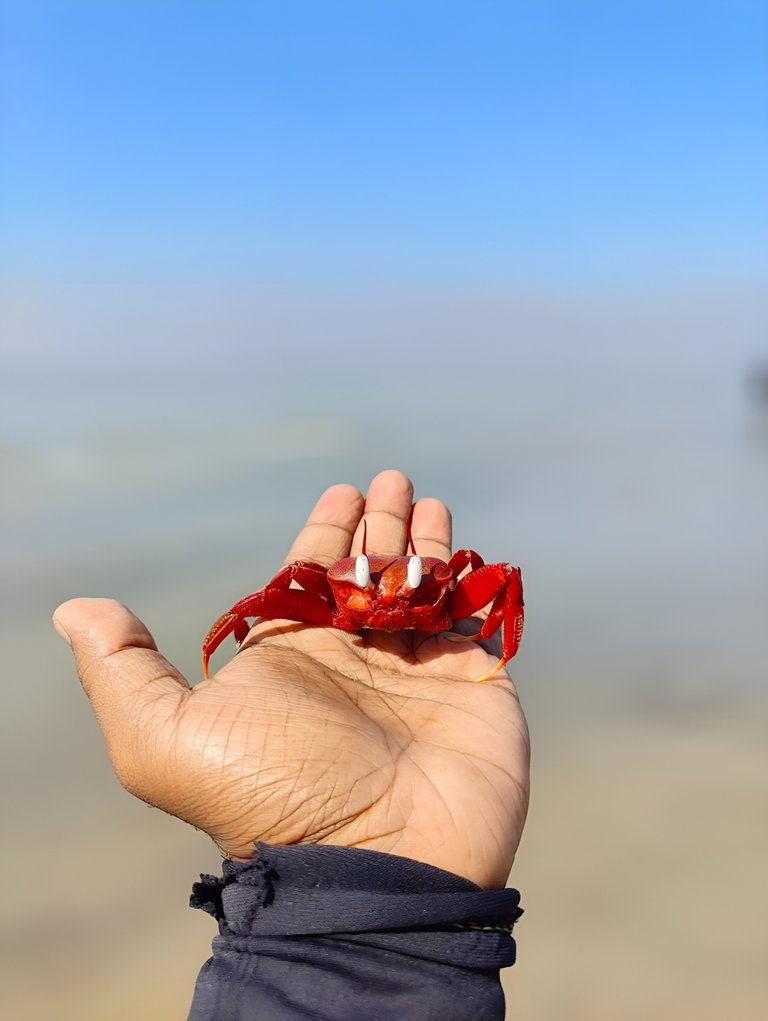 I got up in the morning and went to the beach on the mountain side. I will watch the sunrise. I came to the camp after watching the sunrise. Now it's time to make breakfast. After breakfast with fried eggs and last night's khichuri, I went to the trawler. I reached Kachchapia after about 3 hours+ time. After that I came to Char-fashion by auto. Had lunch (at Al-Amin Hotel) with goose meat. Later I also tested the Rasmalai of the area.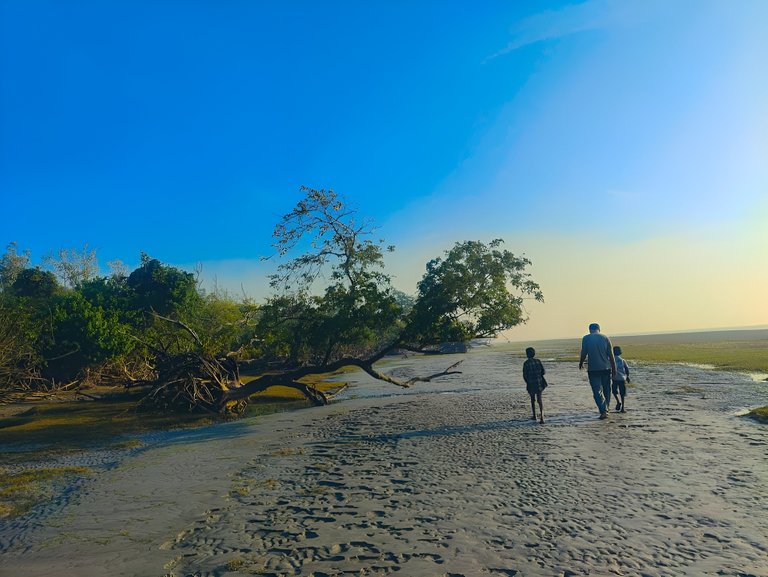 I ate and came to the highest watch tower in the subcontinent (Jacob).
It costs 100/ per person to go up. Although none of us climbed up.
From here I bought bananas and bread for the night and came to Launch Ghat. At 5 o'clock (Farhan-5) the launch left for Dhaka.
I got down to Sadarghat at 5 am the next day.
Char-Kukri Mukri still has intake. Not much plastic visible. The wear is very negligible. Construction of watch tower is going on in Kukri.
.
The condition of Char Tarua is very bad. I have collected all plastic and bottles as much as I could.
.
When I went to Sonar-Char, I felt like I am the owner of this char
Because there are no people. It can be said that the entire 100% intake is a char.
Note: There is no provision of wash room. Nature is the last hope.
---
View this post on TravelFeed for the best experience.