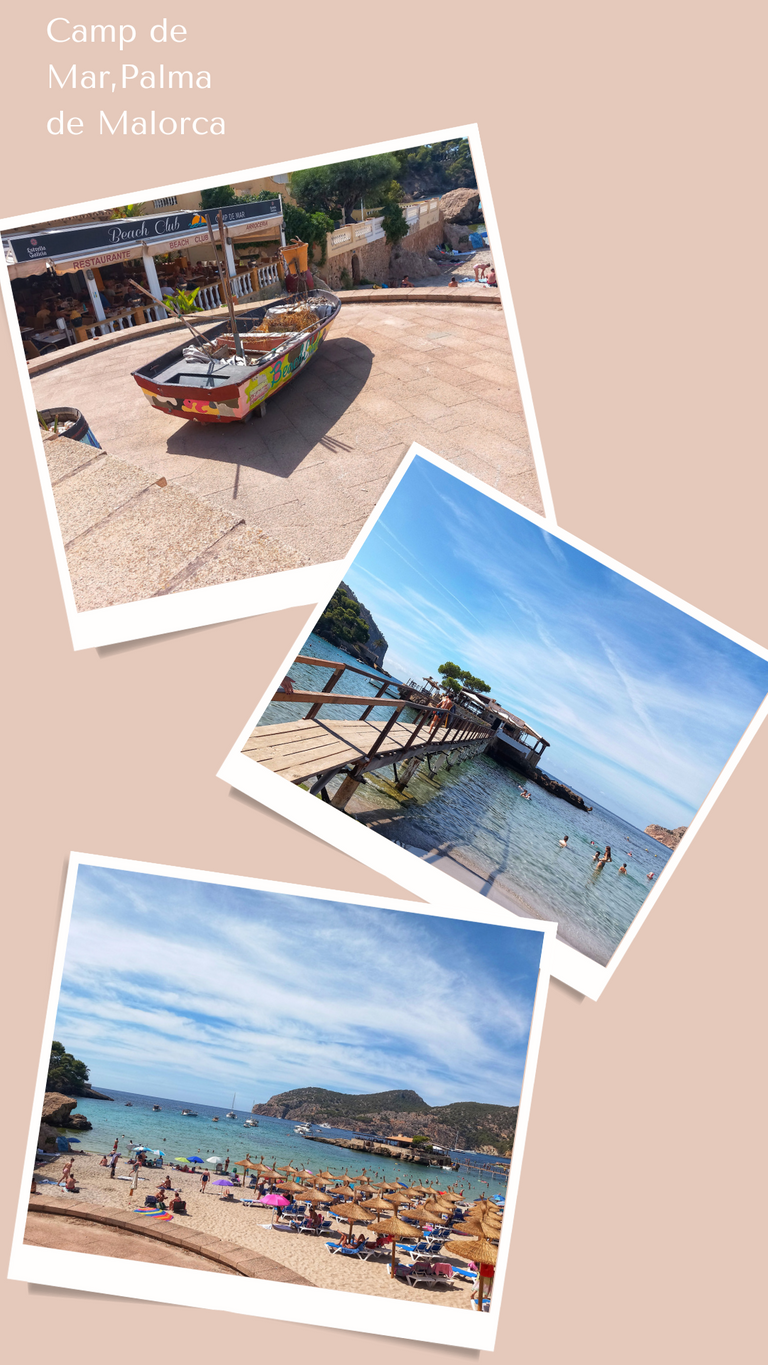 Hi Hive friends ☺️ It's time for the second part of our beach walk.After our little tour to see what's there, it's time for a bit of beach after all that's what we went for 🤭 The beach is quite big and the water is crystal clear.

Hola amigos de Hive ☺️ Es hora de la segunda parte de nuestro paseo por la playa.Después de nuestro pequeño recorrido para ver lo que hay, es hora de un poco de playa al fin y al cabo que es a lo que fuimos 🤭 La playa es bastante grande y el agua es cristalina.

Здравейте Hive приятели ☺️ Време и за втората част от разходката ни по плажа.След малката ни обиколка да видим какво има тук там е време и за малко плажуване все пак за това сме отишли 🤭 Плажът е доста голям и водата кристално чиста.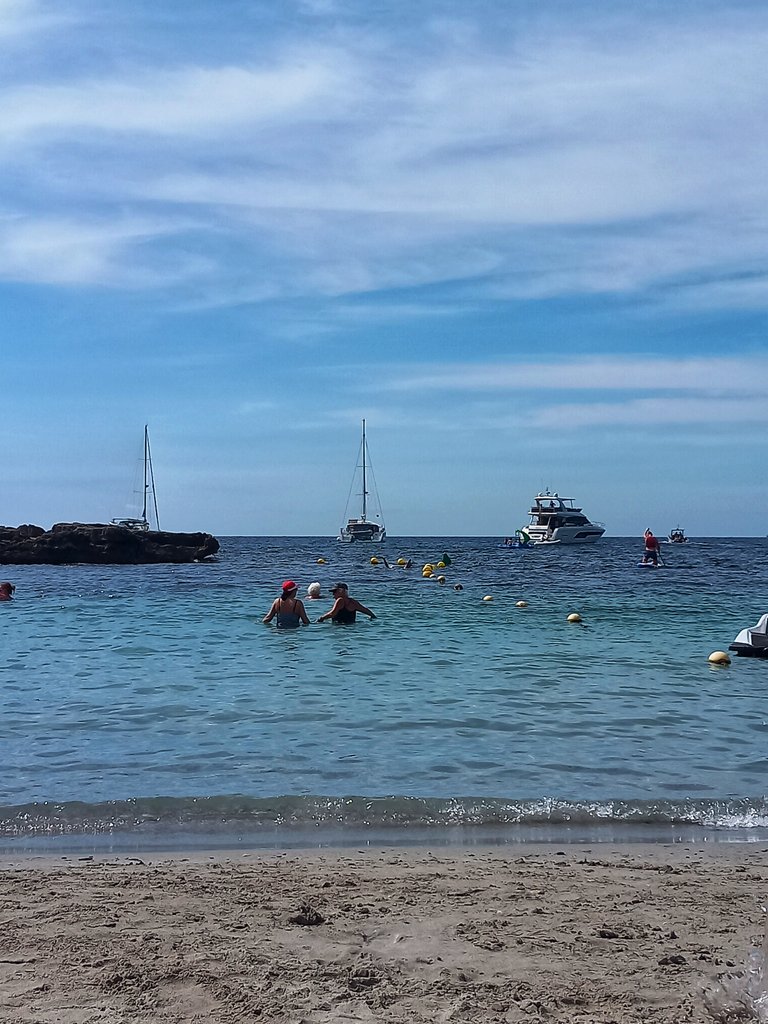 The only bad impression I had was that when you enter the water it smells terrible.It's been years since I've been here and I don't remember the last time it smelled. Unfortunately maybe something is poured into the sea and that's where the smell comes from 🤷🤦,but other than that it's super there especially for drowners like me and here at first it's shallow and you can enjoy the water without worrying about sinking or a wave falling on you 😂😂😂😂

La única mala impresión que tuve fue que cuando entras al agua huele fatal.Hacía años que no venía y no recuerdo la última vez que olía. Desgraciadamente quizás se vierte algo en el mar y de ahí viene el olor 🤷🤦,pero aparte de eso está súper ahí sobre todo para los ahogados como yo y aquí al principio es poco profundo y puedes disfrutar del agua sin preocuparte de que te hundas o te caiga una ola encima😂😂😂

Единственото лошо впечатление,което ми направи беше е че като влезеш във водата мирише ужасно.Не бях идвала тук с години и нямам спомен последния път да е миришело.За жалост може би се изхвърля нещо в морето и от там идва миризмата 🤷‍♀️🤦‍♀️,но като изключим това е супер там особено за удавници като мен и тук в началото е плитко и можете да се насладите на водата без да имате притеснение, ,че ще потънете или ще ви обрули някоя вълна 😂😂😂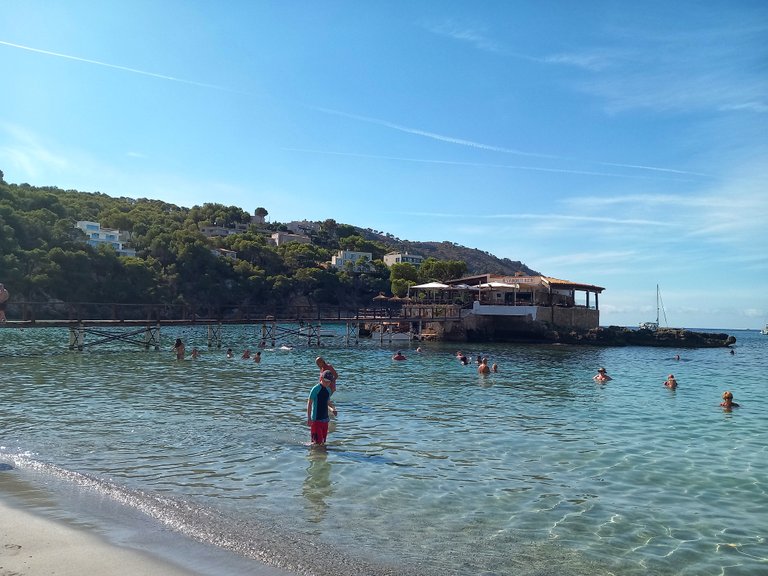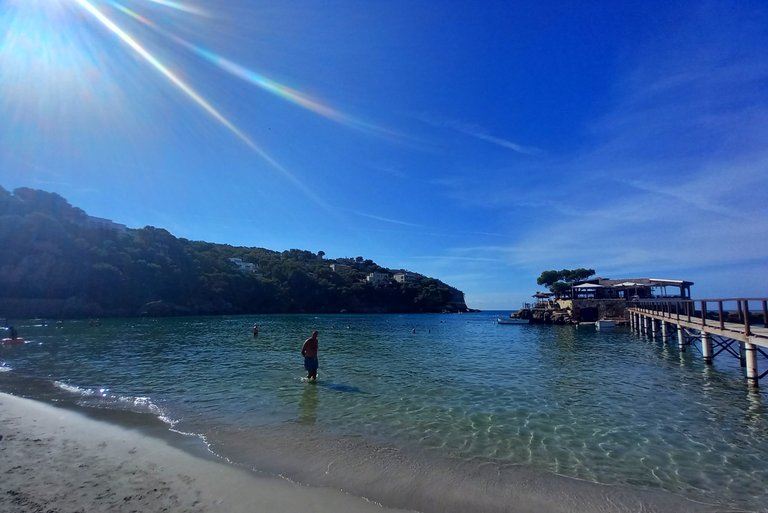 It's quite nice and with this restaurant in the middle it's quite spectacular too. Quite a few people were going there for lunch and probably 99% were foreigners.

Es bastante bonito y con este restaurante en medio es bastante espectacular también. Bastante gente iba a almorzar allí y probablemente el 99% eran extranjeros.

Доста красиво е и с този ресторант посредата се получава и доста ефектно.Доста хора отиваха да обядват там и най-вероятно 99% са чужденци.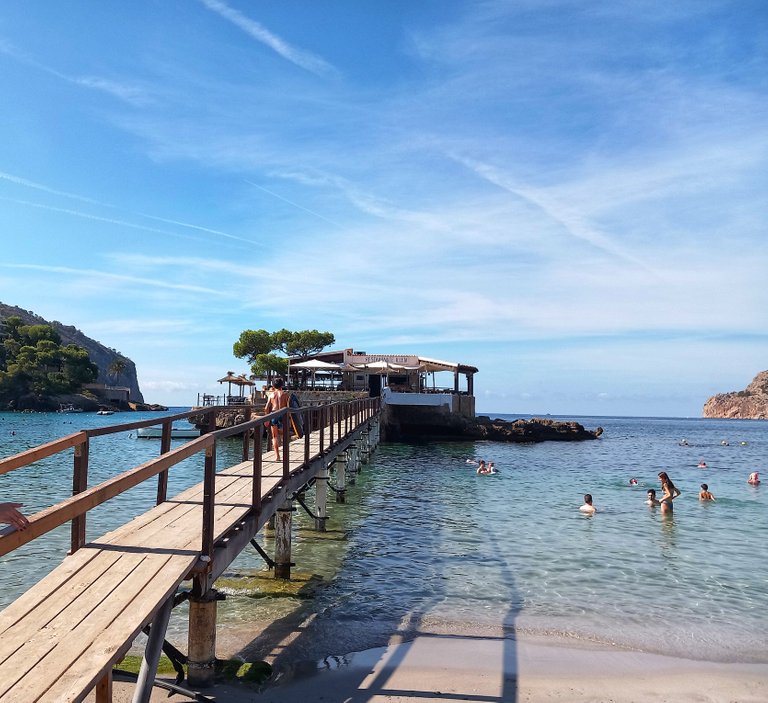 After the Dora the explorer beach that's me 😂 I had to go around again,but on the other side,because again I thought I might end up somewhere else,but no.The beach has 2-3 restaurants,which were interesting.

Después de la playa Dora la exploradora que soy yo 😂 tuve que dar otra vuelta,pero por la otra parte,porque de nuevo pensé que podría acabar en otro sitio,pero no.La playa tiene 2-3 restaurantes,que estaban interesantes.

След плажа Дора изследователката демек аз 😂 трябваше да обиколи отново,но другата част,защото отново си мислех,че може да се стигне до друго място,но не.Аз плажа има 2-3 ресторанта,който бяха интересно направени.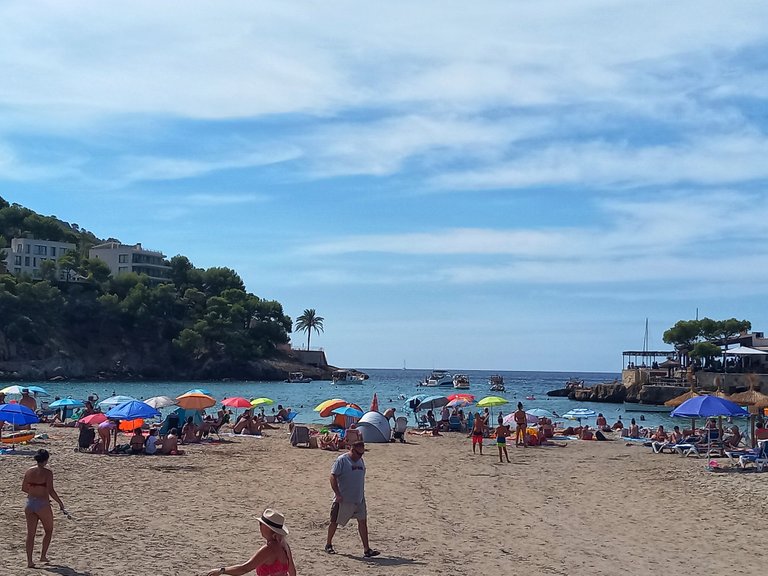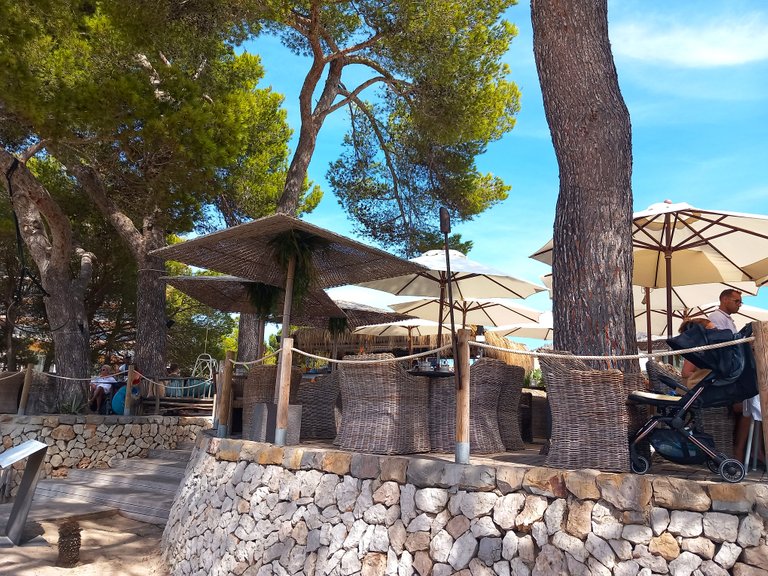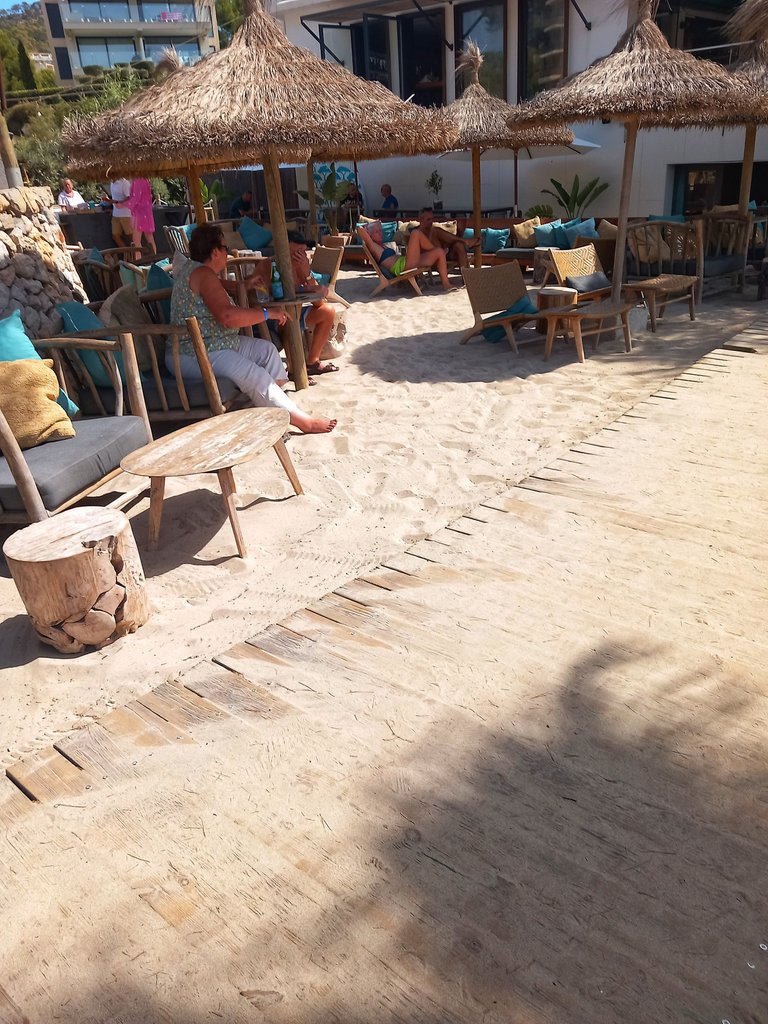 And after them there was like a little terrace where this boat was.I from far away thought it looked like there was an option to go up,but nope.

Y después de ellos había como una terracita en la que estaba este barco.Yo desde lejos pensé que parecía que había opción de subir,pero no.

И след тях имаше като малка тераска на която беше тази лодка.Аз от далече си помислих изглеждаше така все едно има вариант да се продължи нататък,но не.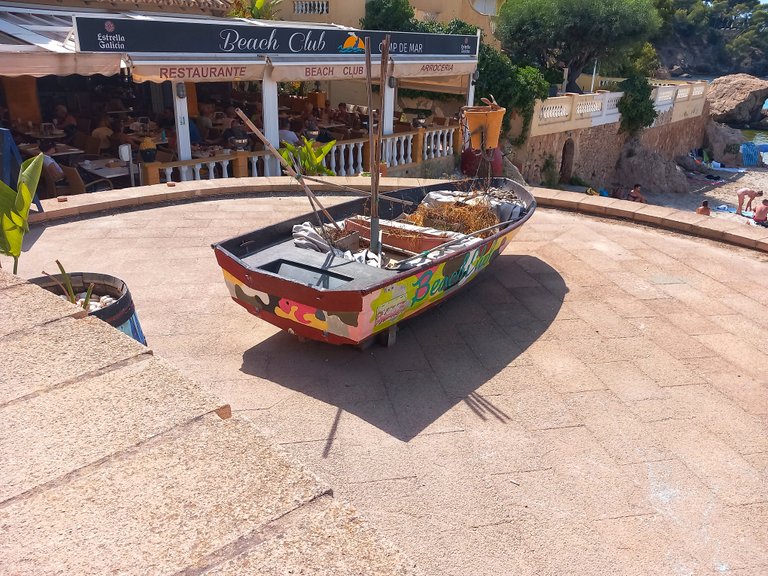 And from the terrace itself the view of the beach is great😍

Y desde la propia terraza la vista de la playa es genial😍

И от самата тераса гледката към плажа е страхотна 😍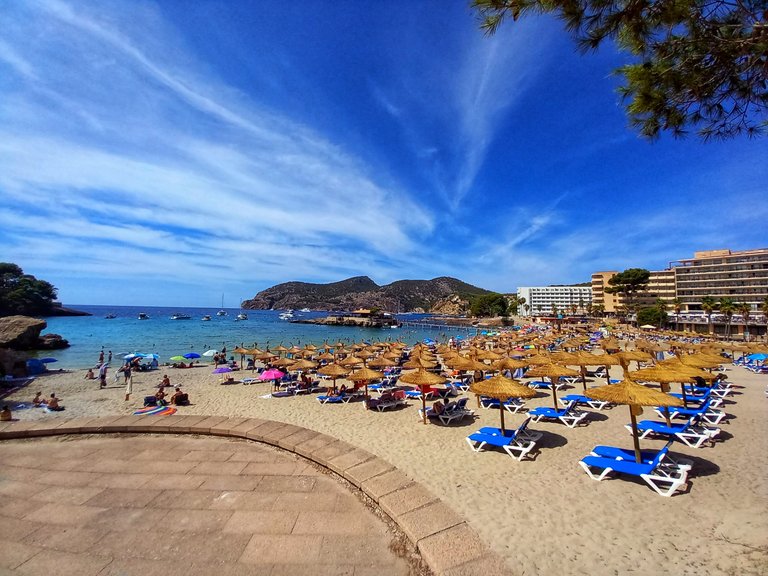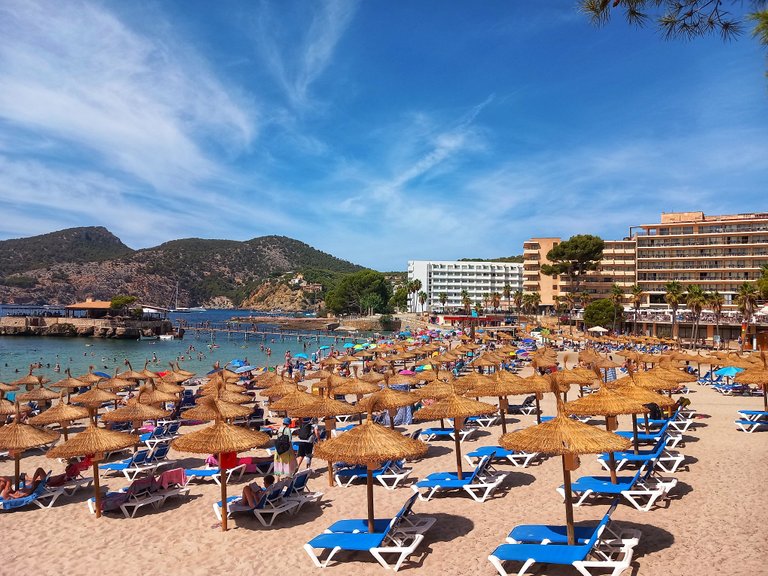 **Well that was it from here,hope you liked the post and see you soon for our next destination.Byeeee👋

Bueno eso fue desde aquí,espero que os haya gustado el post y nos vemos pronto para nuestro próximo destino.Adiósssss

Ами това беше от тук,надявам се поста да ви е харесал и скоро ще се видим пак за следваща ни дестинация.Чаооооо 👋