Many people do take a visit to India on pilgrimage. There were many places to visit to attain the path of Moksha. When it comes of Indian religious belief, you will get to hear a lot of stories. And each of the stories begins or end on top of Hill or in middle of the nature. Be it Kailash Temple, or Vaishno Devi Temple or any other place. Indian often chose to visit these place for pilgrimage.
One such low profile places is Vindhyavasani temple in India. Last year we make a trip to Vindhyvasini temple, which is on top of hill located at Vindyachal. Vindhyavasini Devi Temple is situated 8 km from Mirzapur, on the banks of the holy river Ganga, situated atop Vindhyancal parbat.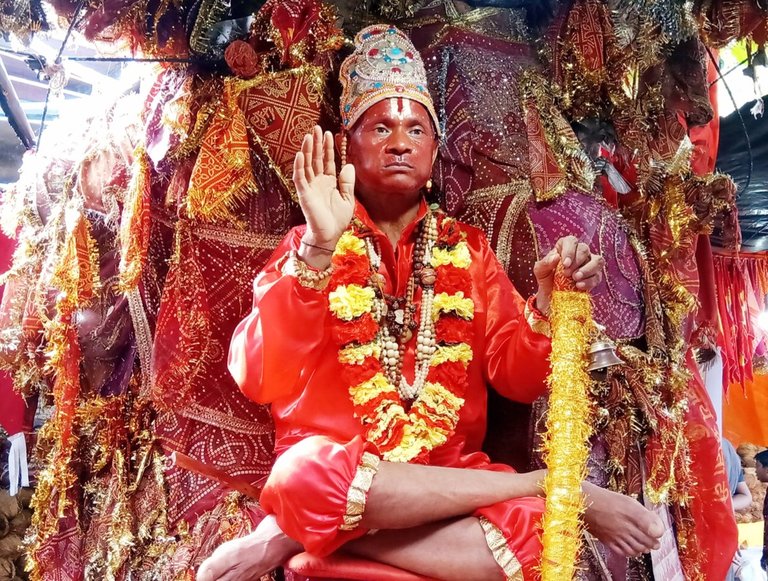 (This is not an actual idol photo, but a look alike of "Hanuman" who dressed to beg people on the name of their blind faith on god)
How to reach
If you are taking a flight than the nearest Airport is Varanasi, which is around 72 Kilometres from the Temple. From there you need to take a public transport (generally a bus) or hire a taxi to reach to top of Vindhyanchal hill.
However I would prefer to use Indian railway, as we get to explore so many things. The nearest Railway Station is Vindhyachal Railway Station, 1 km from the temple. And you can easily reach there by manual or battery run rickshaw. They will drop you at a point and you need to take a walk to reach the temple.
Natural site scene.
Being on top, It has a good place to explore the natural abundance. There is greenery everywhere, which will make you relax from the hectic journey.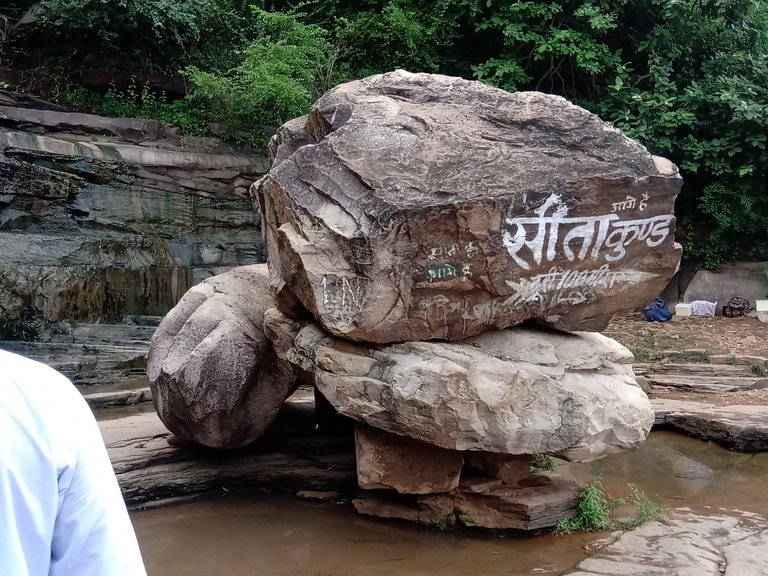 (Big Boulders towers)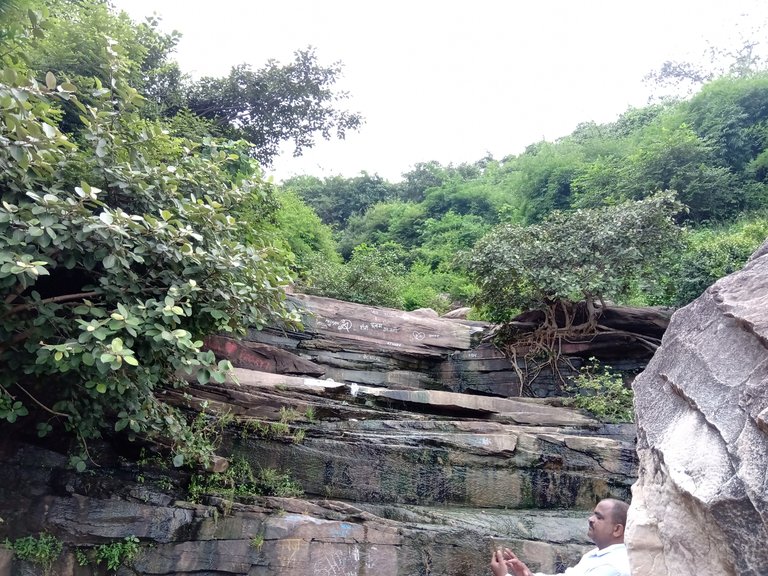 (Rocky Mountain rivers)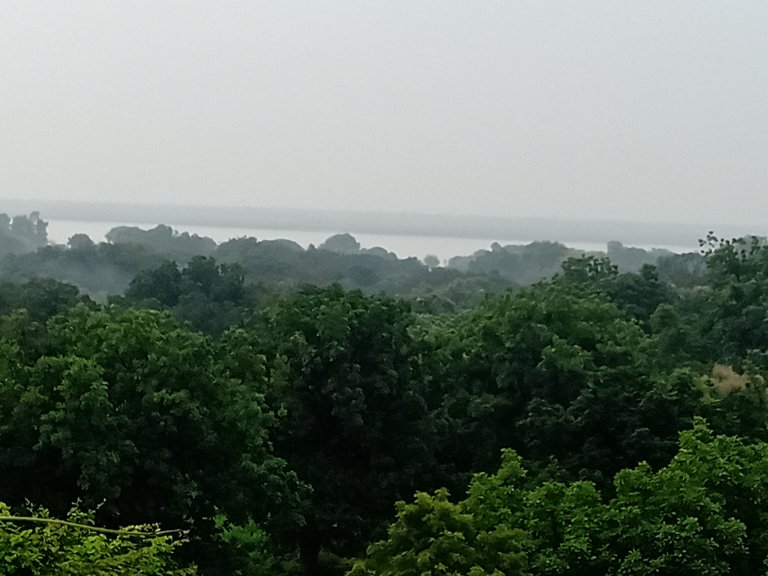 (Ganga river view from top)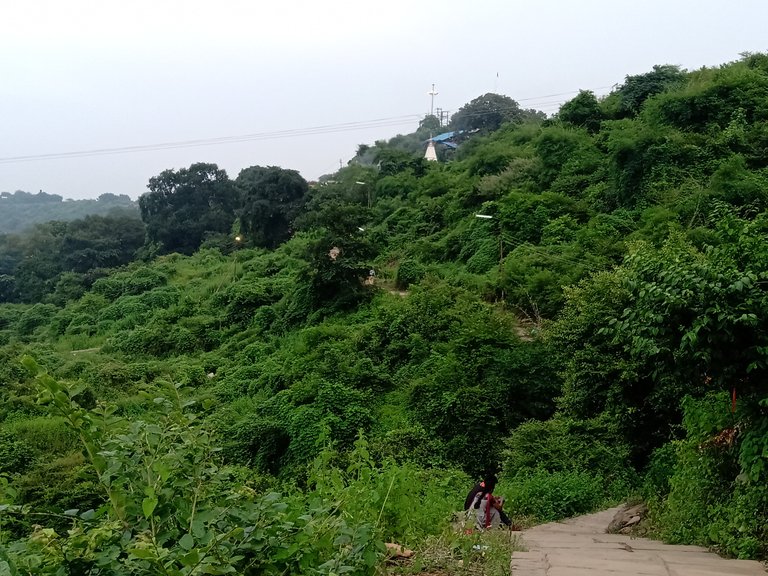 (The Greenary Jungle and pavement)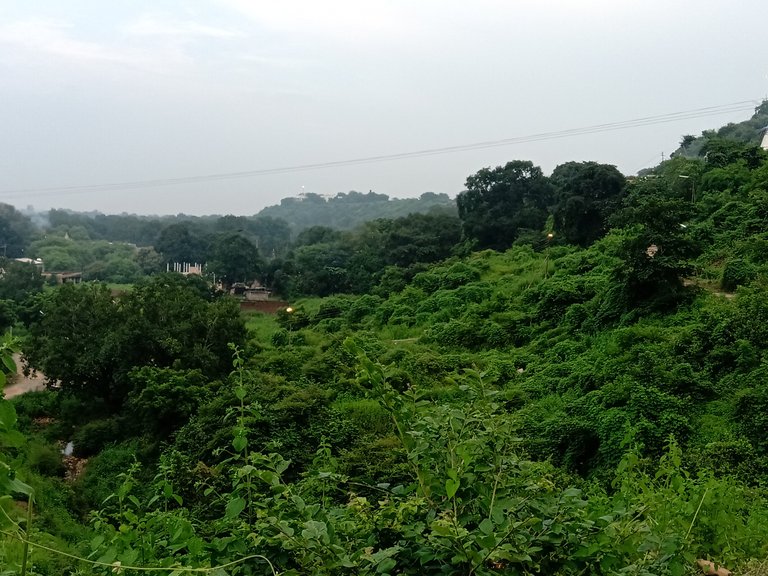 (Green nature surrounding)
Road To Temple
The road to temple is well maintained. Infact there is a little city on top of the mountain, where people are basically involved with business and the roads were always buzzing with vehicles. There were boards showing direction to the devotees.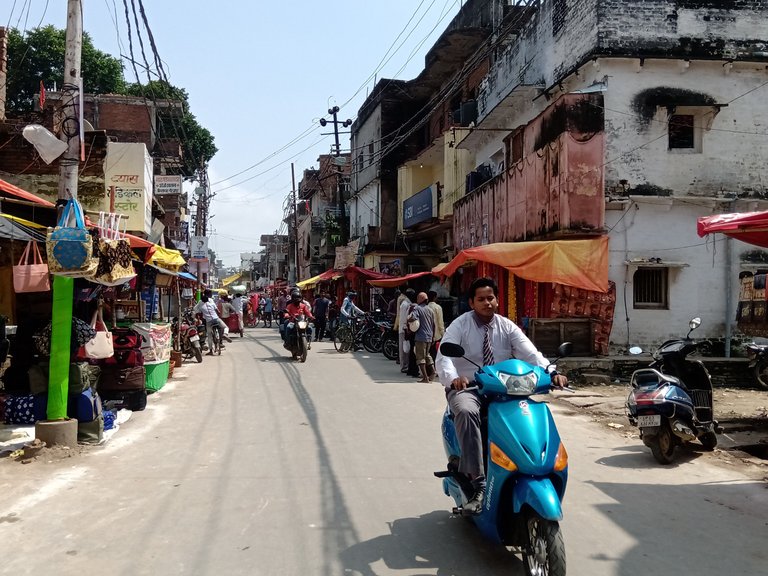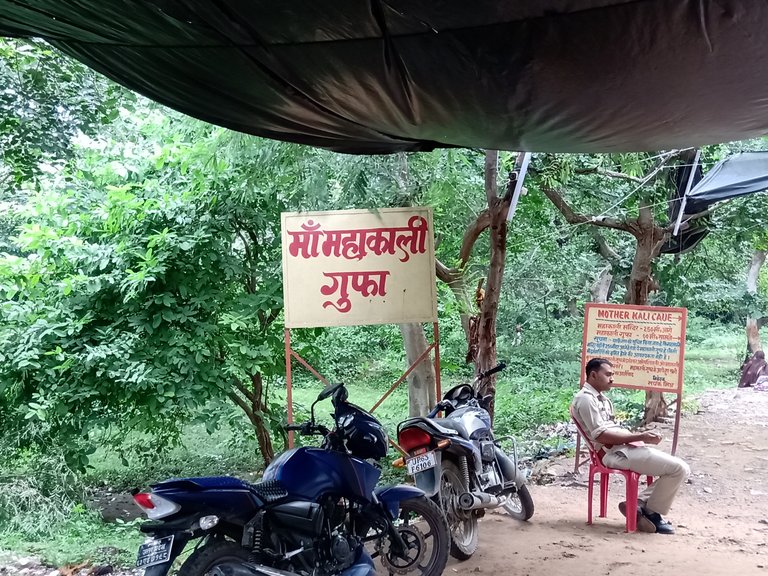 Local Attraction
Being on top, there is nothing much to explore except the temple complex. There were shops on the road. However a maid traveler always end finding something interesting. As I came along this little girl. Dressed as an incarnation of "Devi" the main deity of Vindhyavasni temple.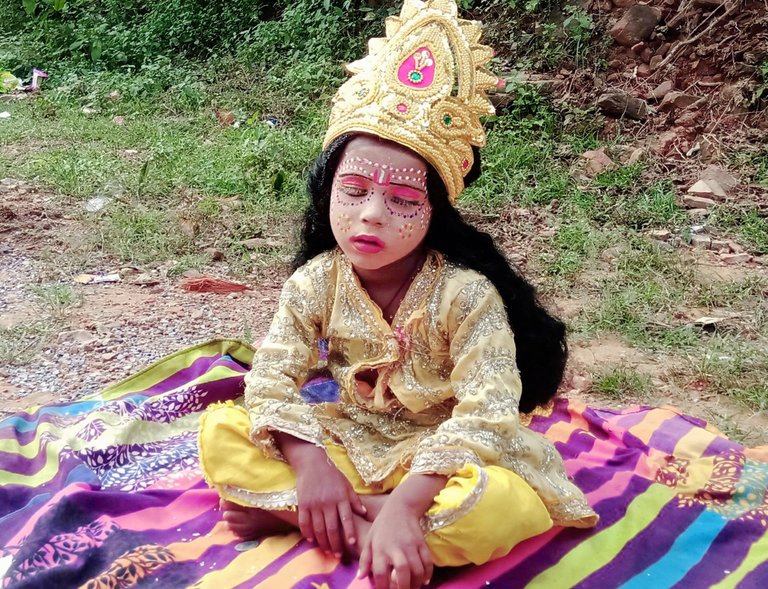 (dressed as Indian goddess)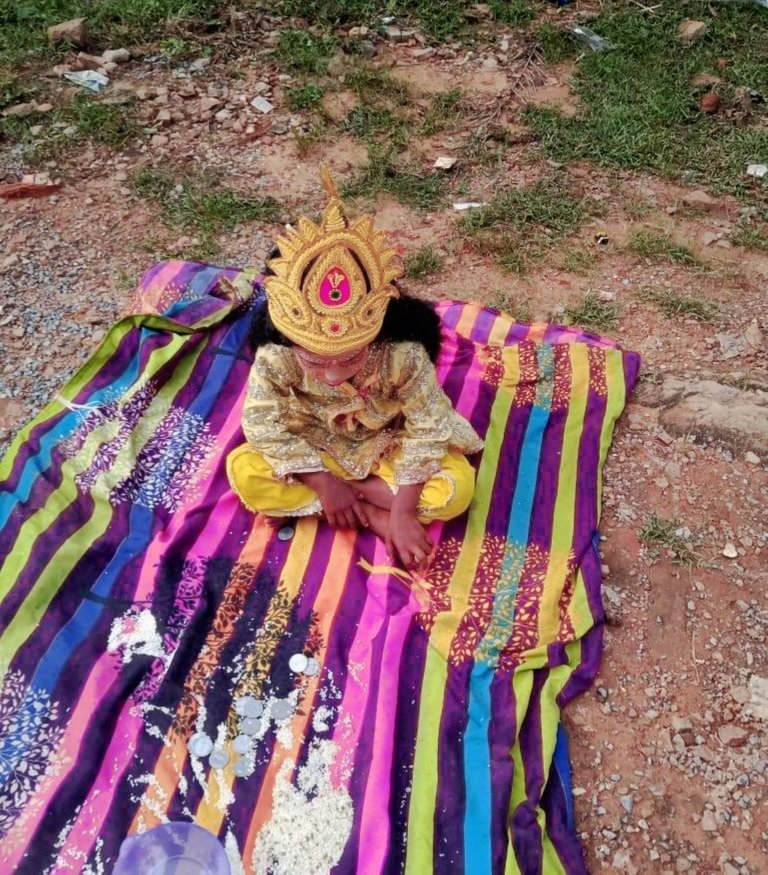 (begging business module)
And the ever active Man who posses as Hanuman, playing with human sentiments.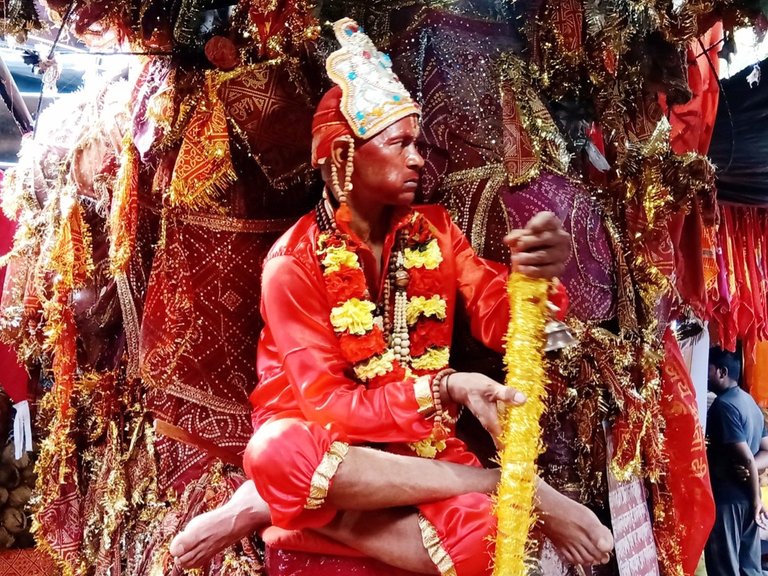 (the look of Hanuman for blessing)
The devotee were quite happy to offer them money in term of taking blessing from these kind of fraudsters. And these were happy to loot people on the name of gods and their blind faith. Isnt it an easy way of making money??. A good business model.
The Temple Complex
On getting near to temple, we can easily see the tombs of the main temple. There were crowded stairs which will take you to main temple.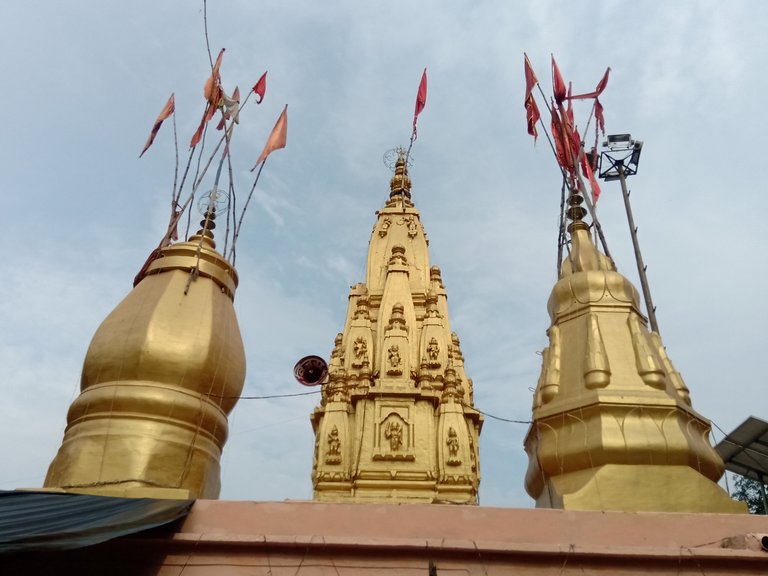 (temple tomb)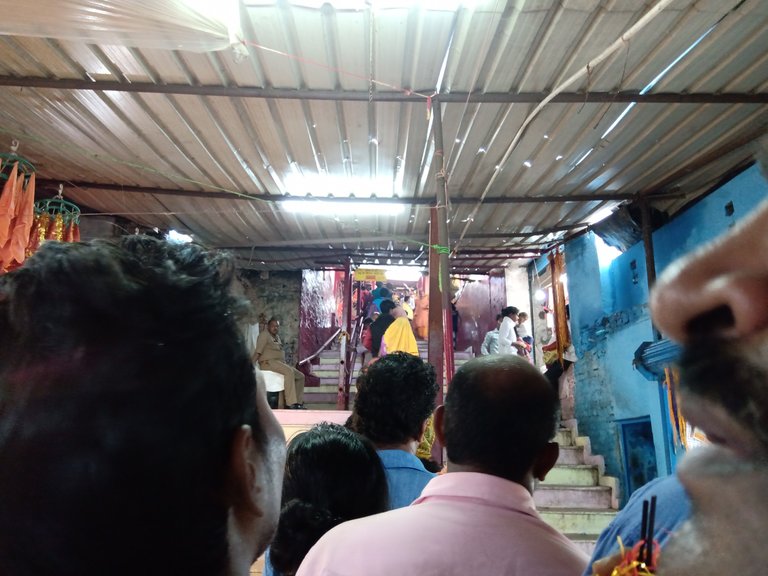 (stairs to main temple)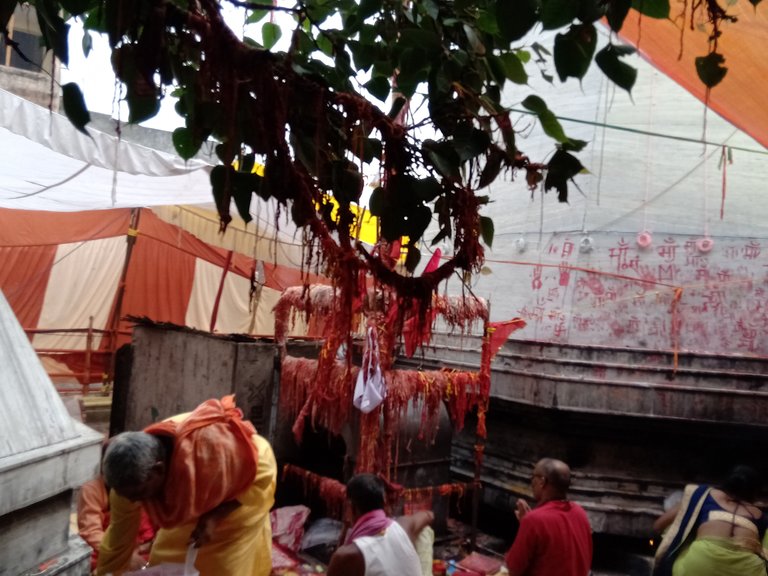 (different ritual performed)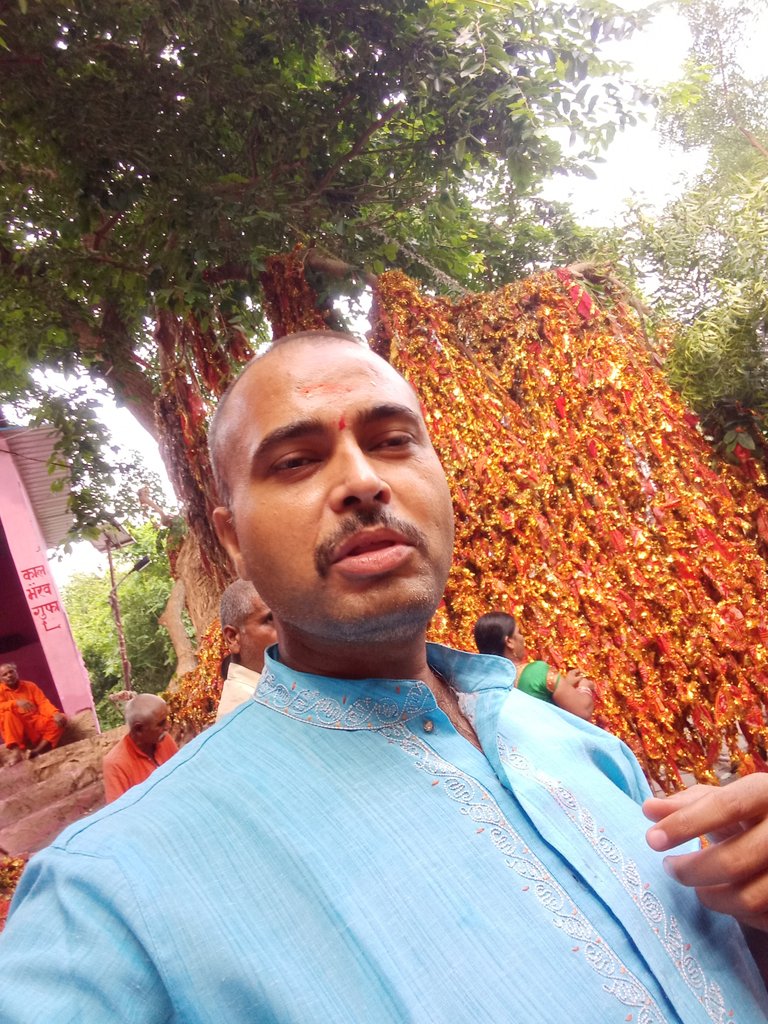 (me with Red tree background)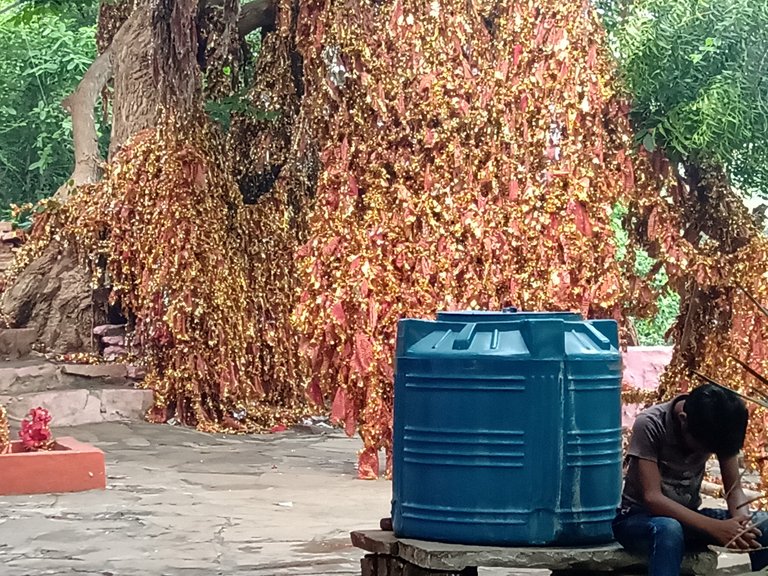 (Red chunri tied to tree,making it Red)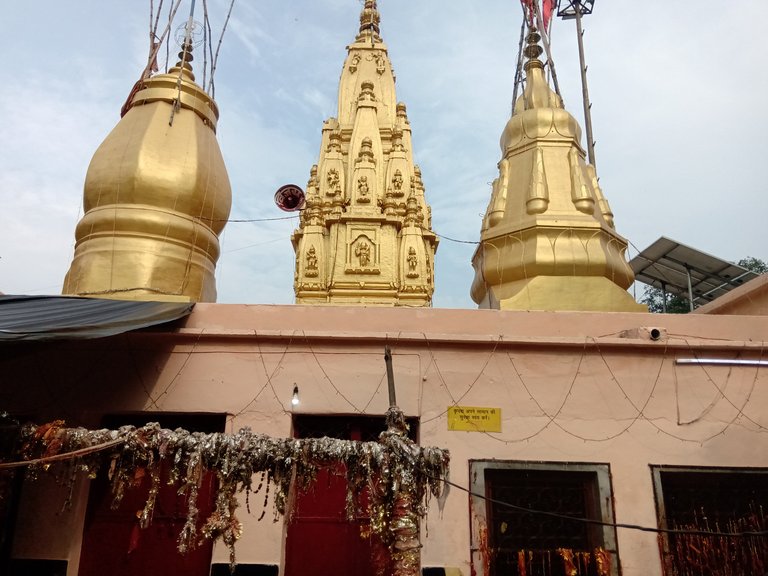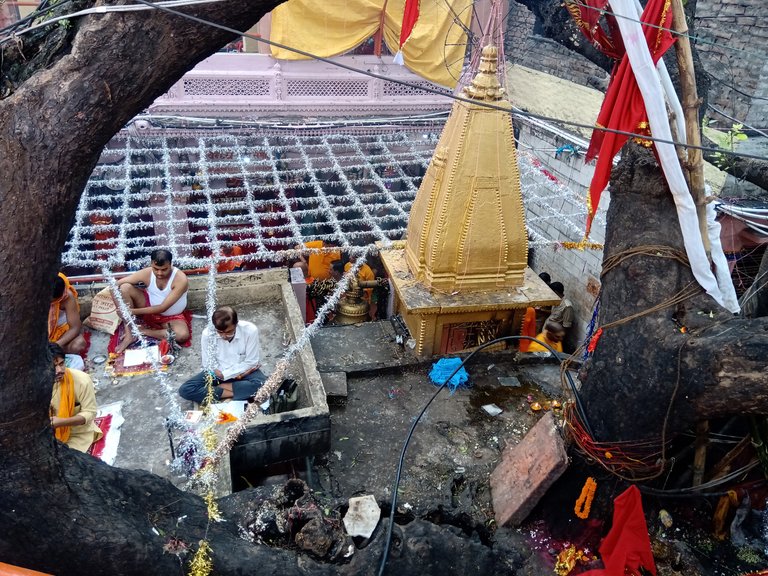 (Temple terrace, with devotee worshiping)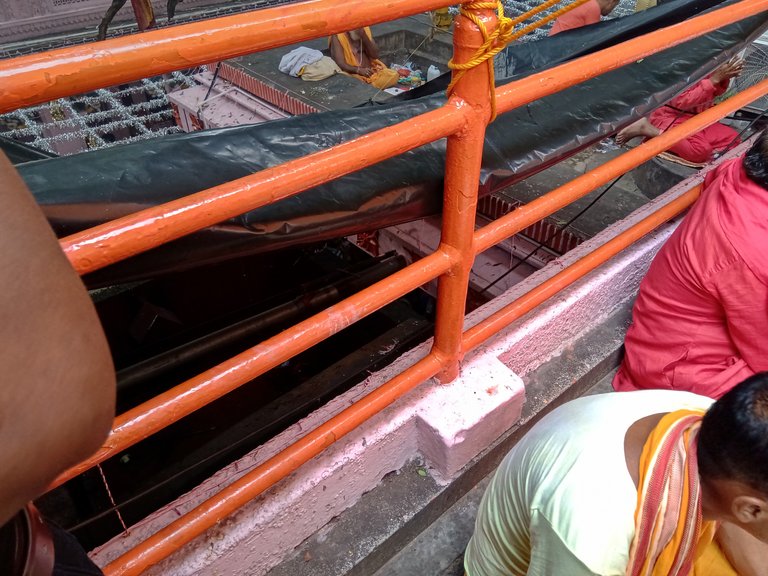 Photography were not allowed inside the temple complex, so we avoid to take any from inside the temple. One thing is of sure, inside the complex there were many rush, many rituals were performed here and there and people were busy in their faith and belief.
This is infact a good tourist pilgrimage place for many indian devotee. Who feel blessed on reaching to nature top in name of god. Many tourist from far off place do take a trip on these places for their spritual journey. Hope you may love to have one sooner.
Peace