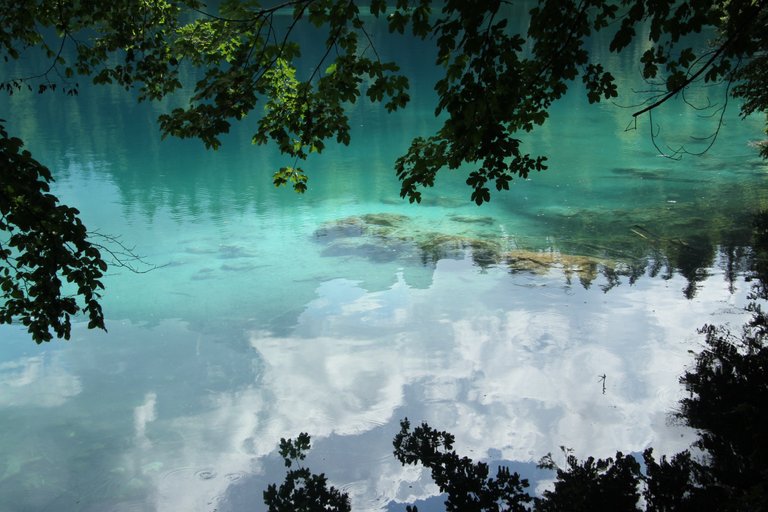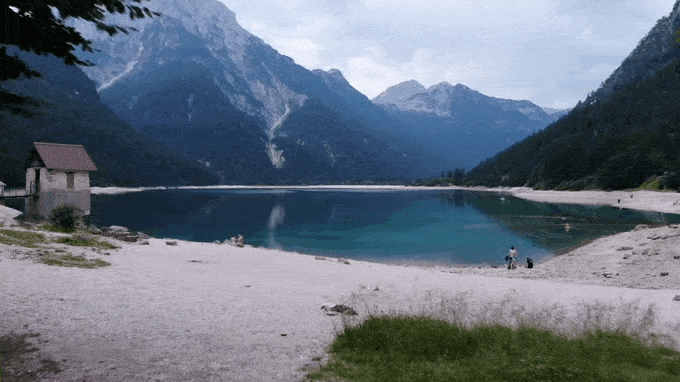 Waking up with the view on the lake, everything was very peaceful, and we enjoyed the quietness and being totally alone there.
We prepared basil and green tea to warm us from the cold night. Steffen went for a last swim in the lake.
After catching some morning sun, we decided we move to another lakes - Fusine lakes, which are located very close. On the way there we stopped in an Italian supermarket, where we could already feel the difference as there was plenty of Italian specialties. We found some small breadies and asked for the best prosciutto available. We reached our destination and before the hike up to the lakes we enjoyed delicious breakfast in the middle of the woods. We had a blast, because it was tooo good!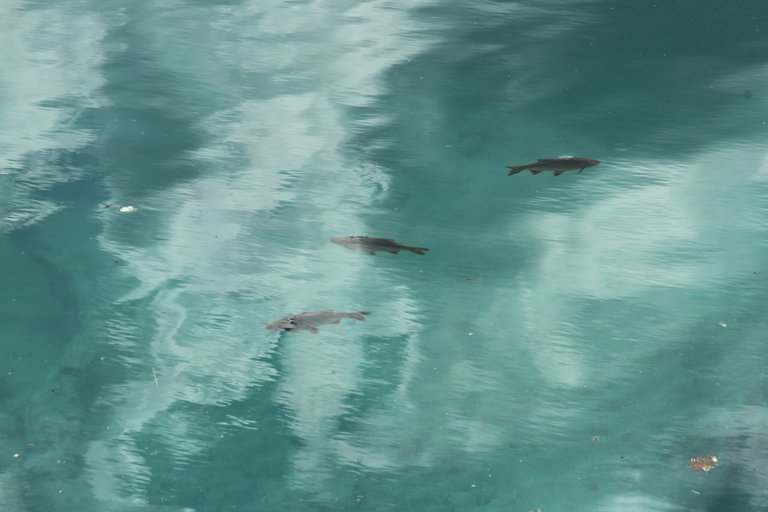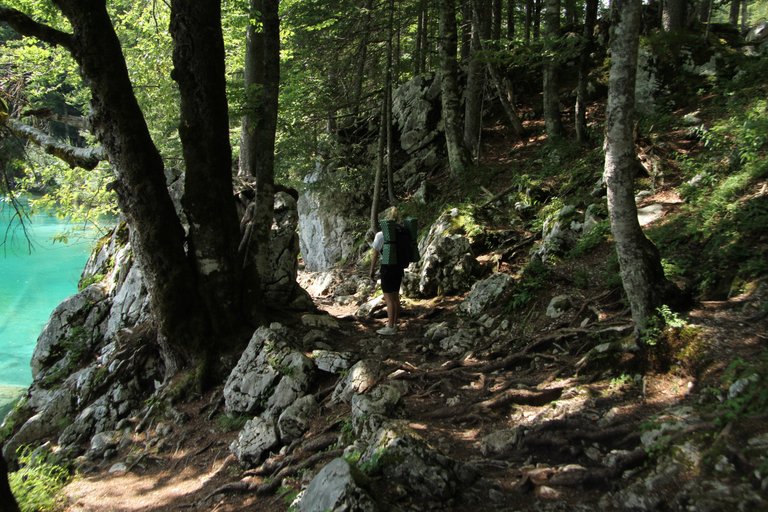 With full bellies, we started our small hike. Soon we could, we feel the difference in nature, it was full of water and everywhere on the way new spring was coming out of the rocks. It was not dry like previous places we visited.
We arrive at the first lake - Lago di Fusini inferiore, which left us speechless because of the color and clearness of the water. It's really recommended to visit as this lake offers really easy paths which gives you a feeling of being in Lord of the rings movies.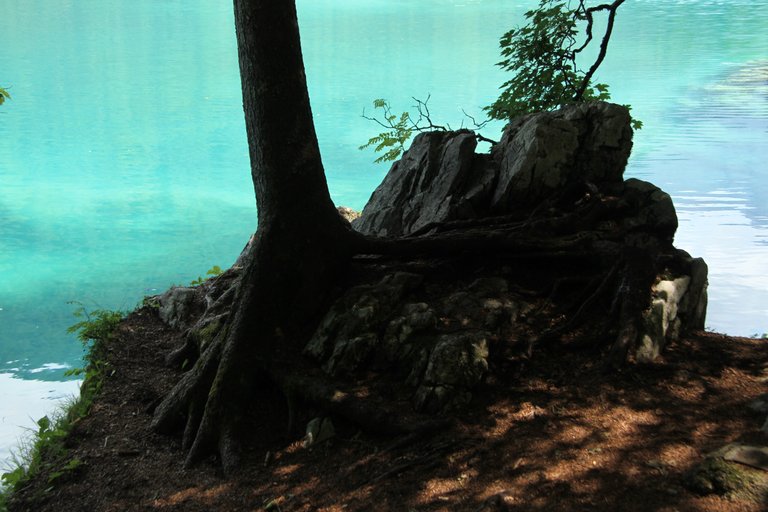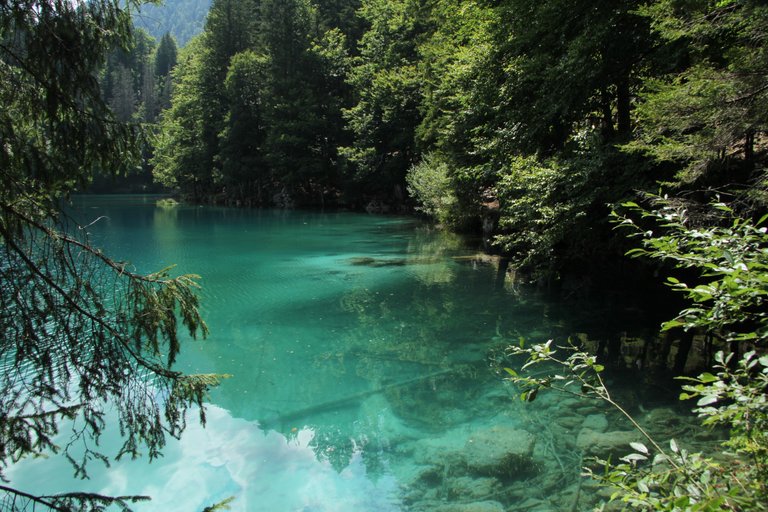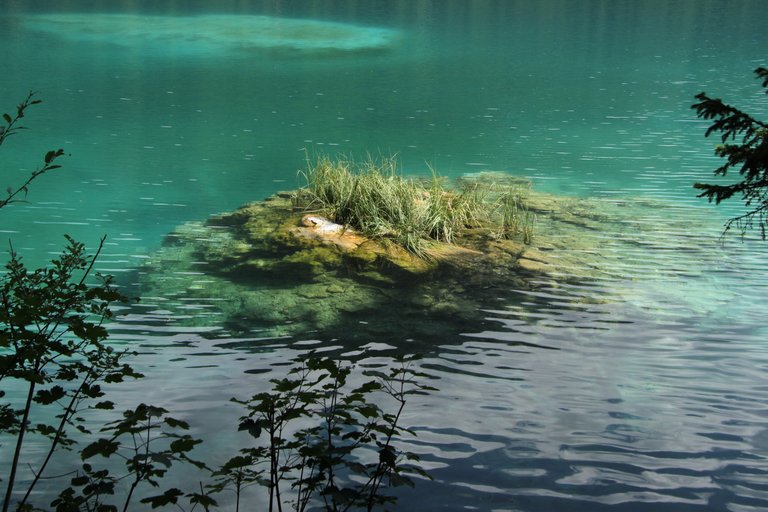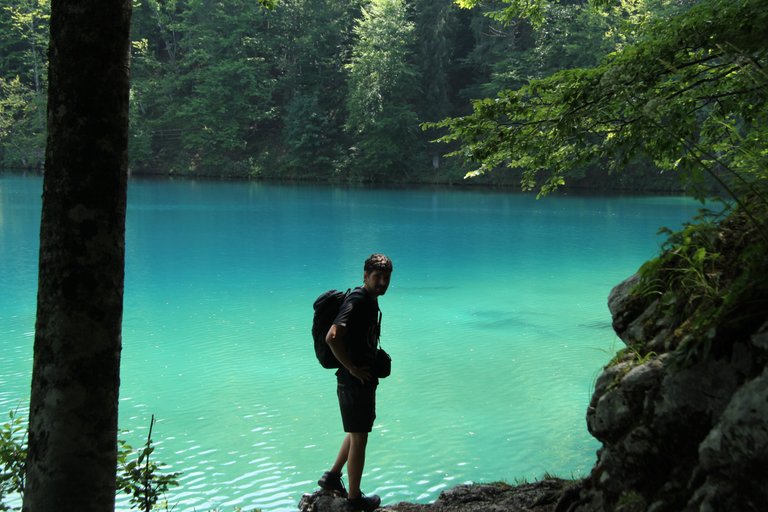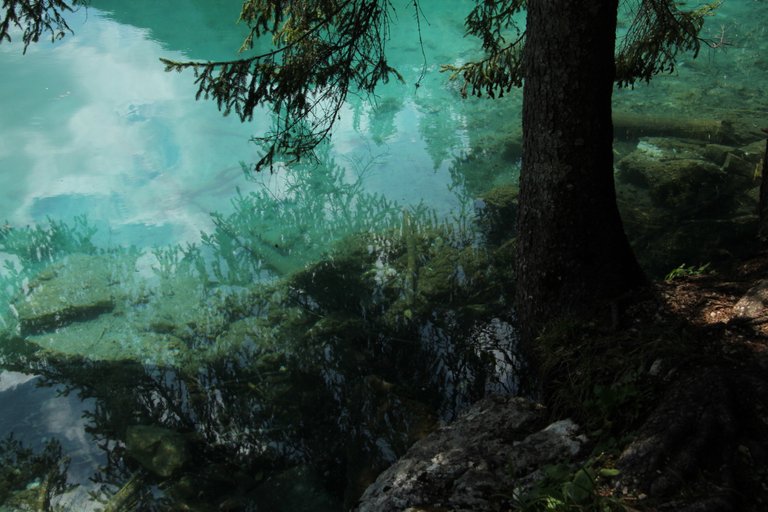 After observing lots of fishes, dead trees in the water and some dragonflies, we continue the path to the second lake - Lago di Fusini superiore. On the way there, we passed a huge climbing wall which looked really amazing.
We reached the lake and already heard a loud music. There was a nonborders music festival going on. We found a cool place to chill and make some food. The place looks amazing, nice mountains in the background. There is a nice patch of grass right by the lake where you could do some yoga or sports or even camp.
After cooling down in this lake, we started our way back home. On the way back we make a break for some sweets and with the view of the sunset out of the window we fall asleep.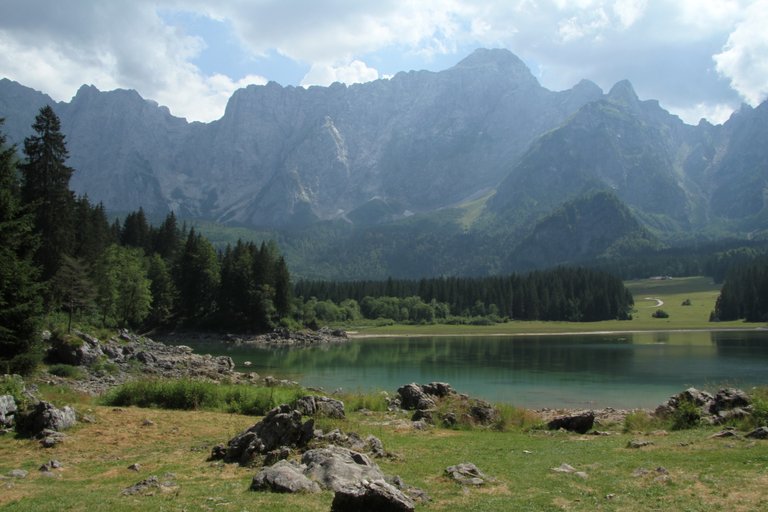 Photographer, Nature kid, Wildlife, Explorer, Cinematography, video making, The Footprint Brand, Follow Us ❤️