Traveling through the summer tundra is in itself a pleasant pastime. Despite the fact that there are almost no trees here, and the glades are not covered with a blanket of flowers, you still can't take your eyes off the sea of all shades of green stretching to the horizon. Low hills imitate waves, making the landscape diverse, and the wind, without encountering obstacles in its path, sings the song of freedom.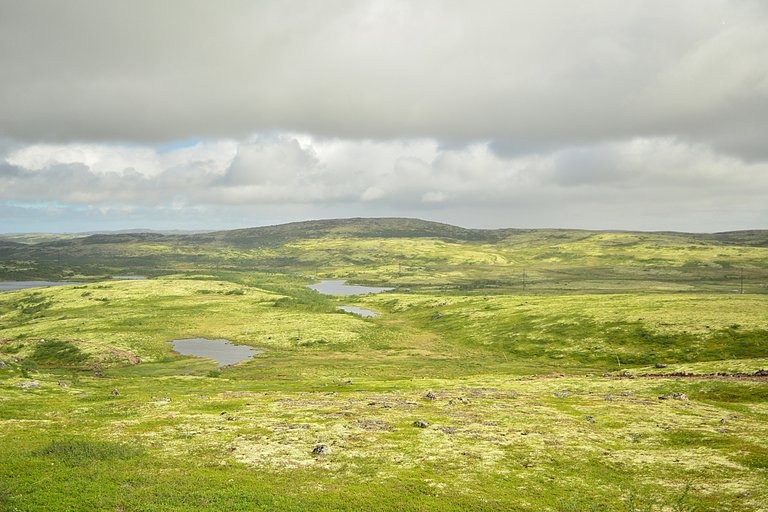 Today we are not just idly riding in the north, but going to one of the most popular waterfalls in the district, next to the most popular fishing village. Rather, the village is no longer so much a fishing village as a tourist one, thanks to its role as a decoration in the film-the winners of the Cannes Festival. After 8 years, this fame is fading a little, but at first there was enough wow effect to attract crowds of tourists and artists to these places. It is thanks to this that we can drive along a new smooth ribbon of road and easily reach our destination.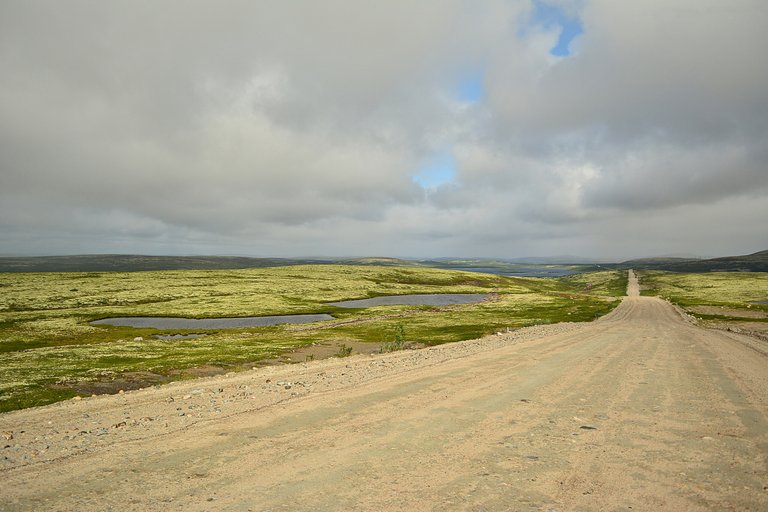 Already at the entrance to Teriberka you notice that this is an unusual place for the far north. Any signpost here attracts attention by itself, there are not so many of them, and this one also bears traces of pilgrimage.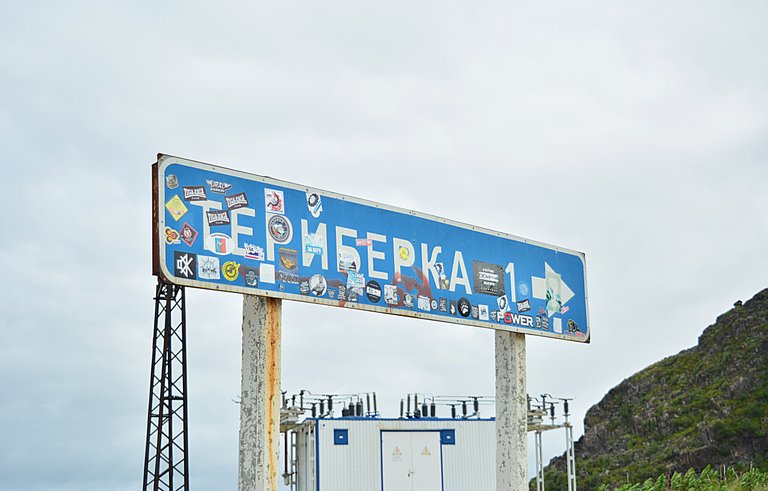 A little further along the road is the most famous art exhibit. No one knows who and when installed the mannequin in the middle of the tundra with a view of the sea, it just appeared here at some point, and tourists have a tradition of leaving some part of their clothes on it and bring gifts.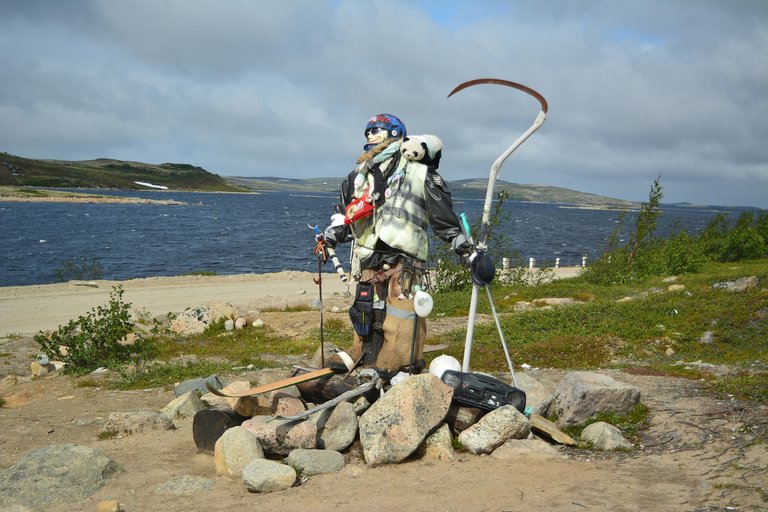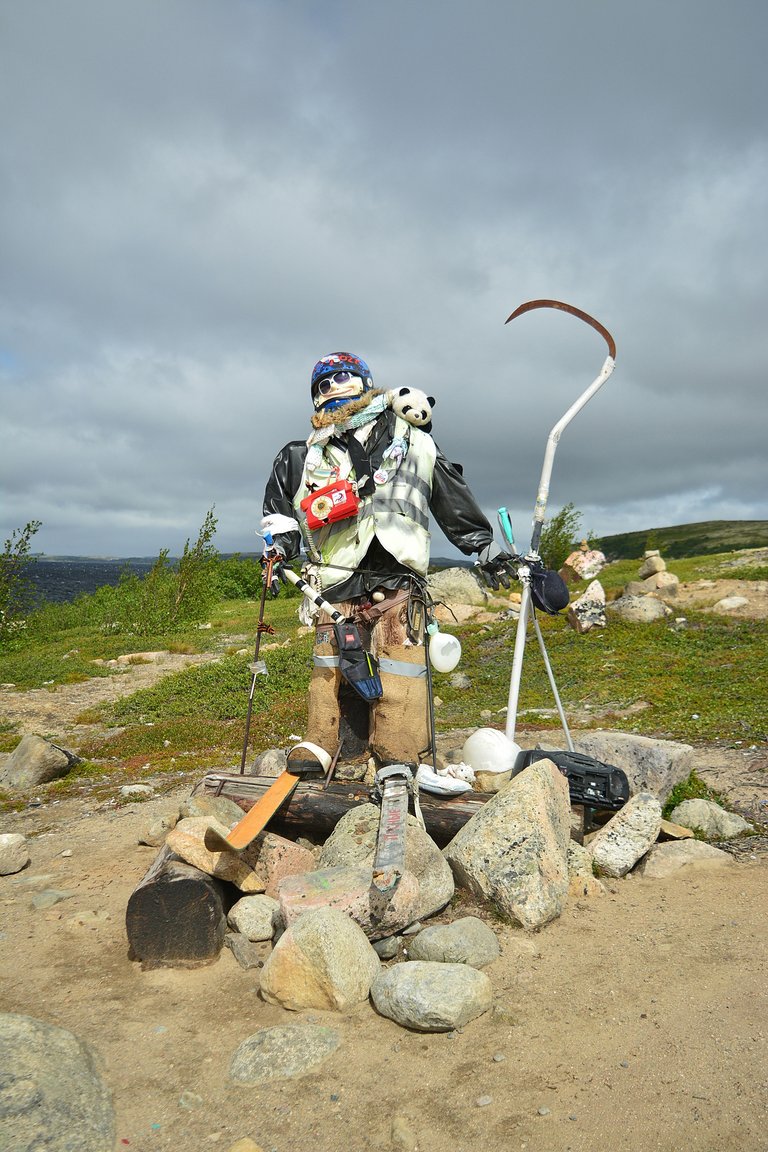 I've heard that more and more visitors do not understand this tradition very well and begin to throw empty cigarette packs, candy wrappers and other garbage at his feet, but kind people try to keep order. I think nowhere else in the world will you find such a contrast - a strange mannequin buried under a pile of clothes and some things in such an abandoned place.
Next door is his carriage, attracting the attention of no less than the owner. Every year it is repainted in a different color, as far as I know now it is bright red. Inside the salon, a faithful lady is waiting for her guard to go on a long journey, maybe.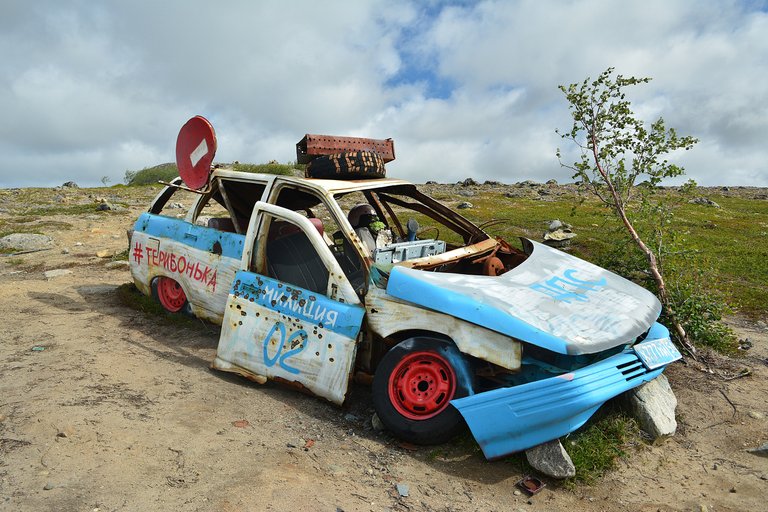 After the art festival in 2016, you can find traces of creativity everywhere. It may seem like vandalism to someone, but in fact it added color to the lost place that the village used to be. One of dozens of abandoned villages, with a population of several dozen people, has received a second life.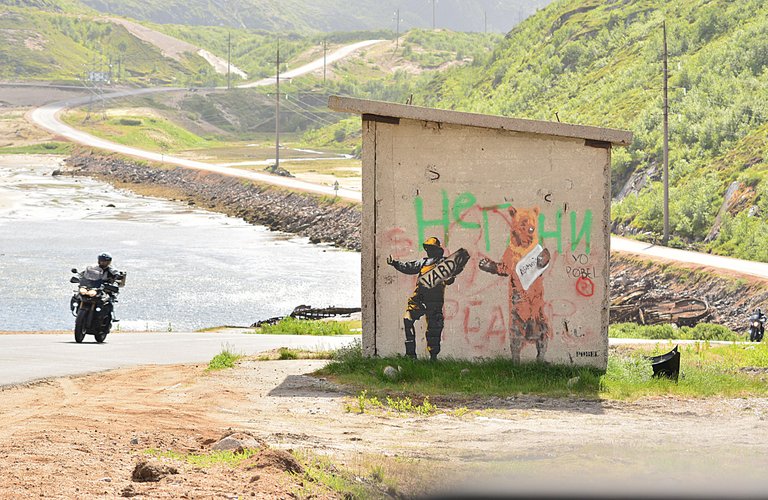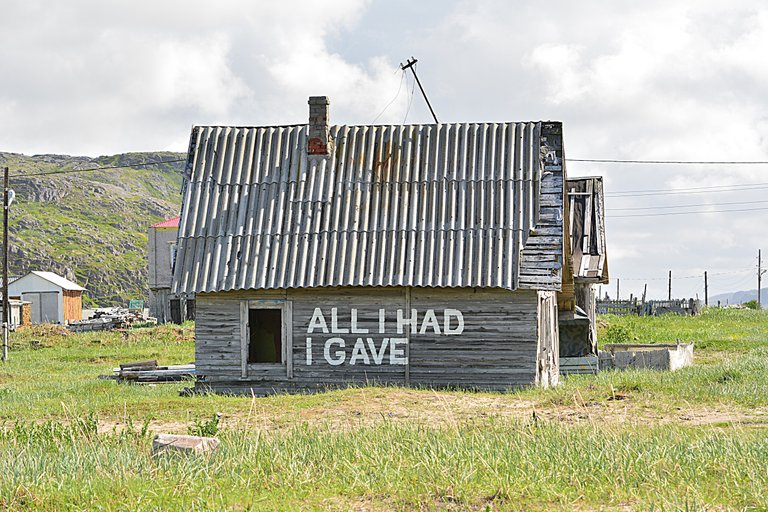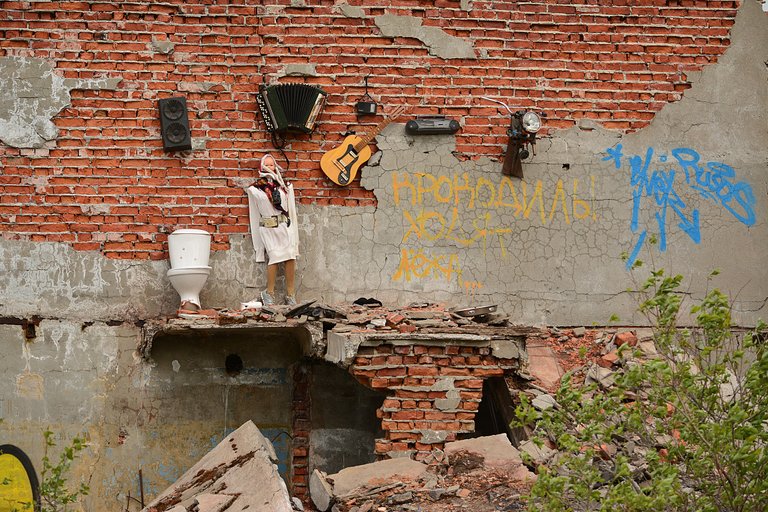 And believe me, it's only good for her. For example, you can look at a similar place where tourists do not get to, just 37 km away: Abandoned North. Part #2: Extinct Village and Biological Institute.
In any case, today we will admire nature. Therefore, we pass the celebrity village by and move towards the lake with a funny name - Battery. It got its name because of the coastal defense artillery battery located here, which actively repulsed German ships during the Second World War.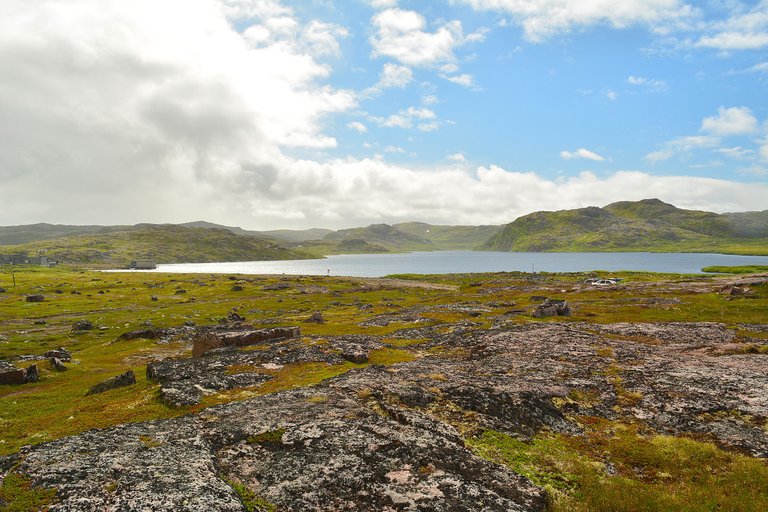 Now this lake is a great place for picnics in summer. Surrounded by lush green hills, under a low northern sky, it is a very calm and harmonious place, despite its military past.
But its main feature is a stream going towards the sea, turning into a playful and noisy waterfall. Our region is not rich in waterfalls, it is in neighboring Norway that you can admire the fjords, from which streams of water fall from a height of many meters. Our coast is almost flat, so we really love this small but proud guy.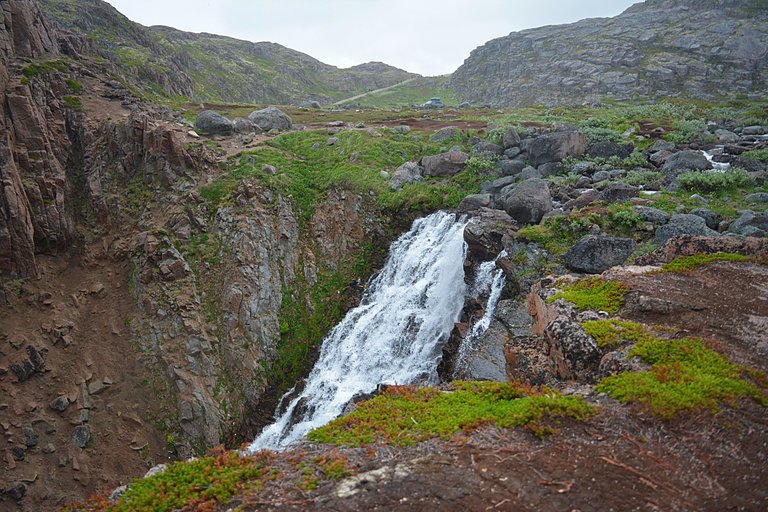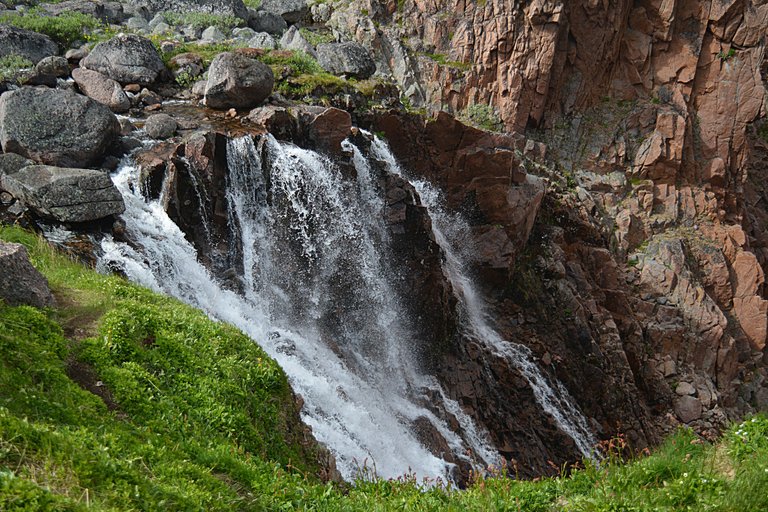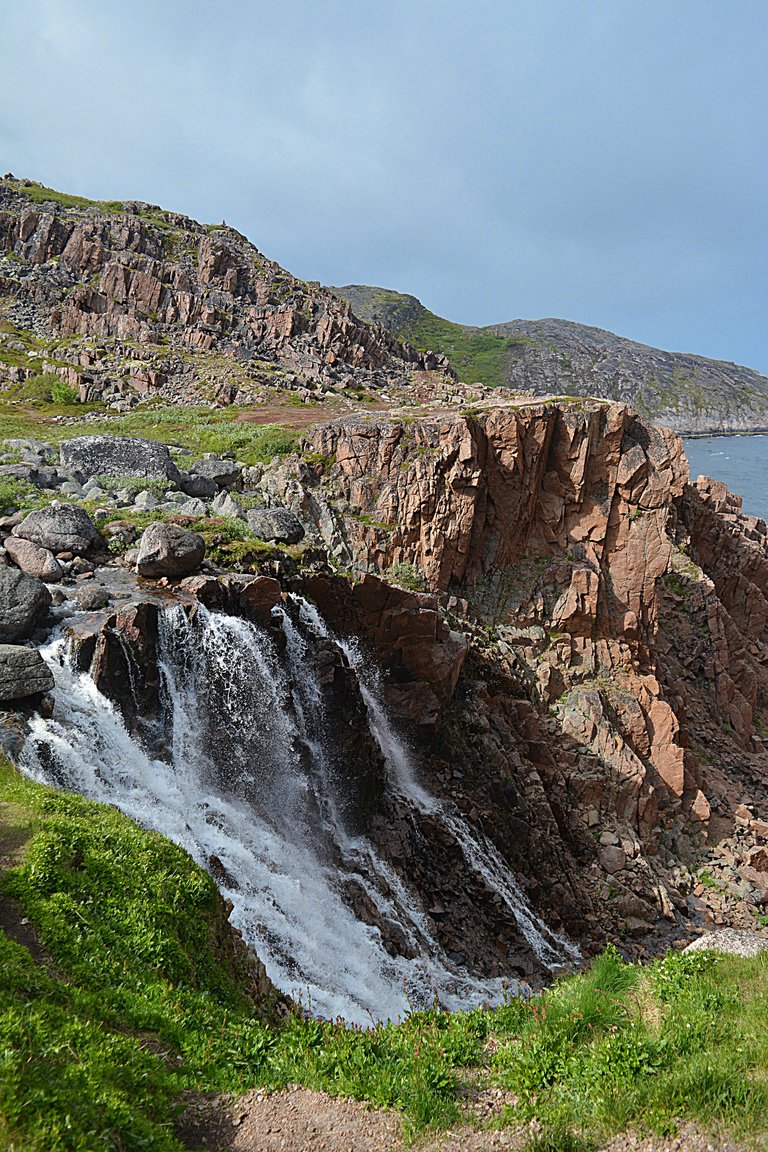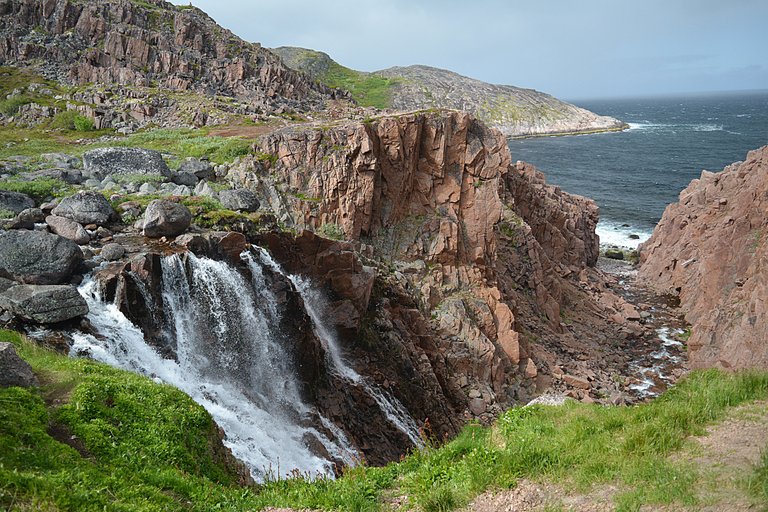 It's funny, but if the theory of a flat earth were true, then this place perfectly illustrates the edge of the world from which water falls into the boundless ocean, and then flows into the infinity of space. Indeed, further north there are only small islands of land and the eternal ice of the Arctic. We are standing on the edge of the mainland.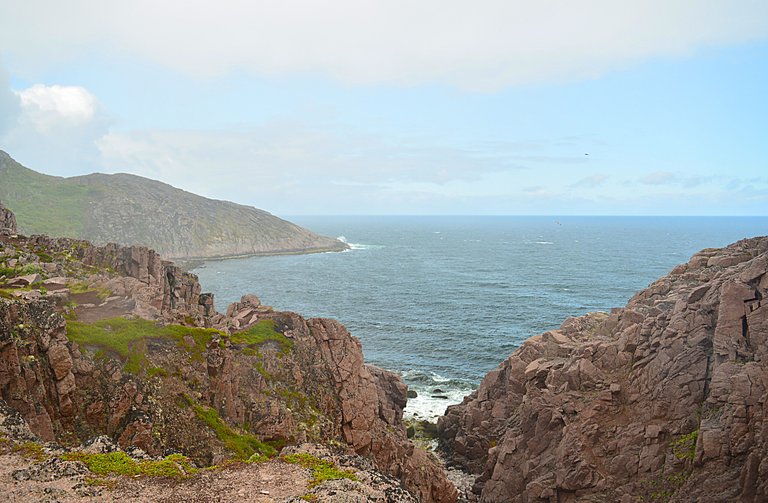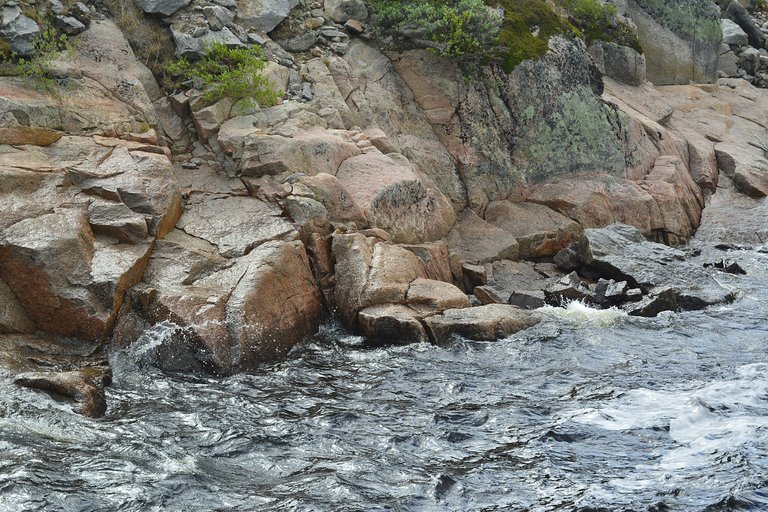 In summer, these places are beautiful, in fact, just like in winter. But at this time of year, your eyes will not freeze while you admire the lazy North sea. It is never really hot here, the north wind swallows any heat coming from the mainland.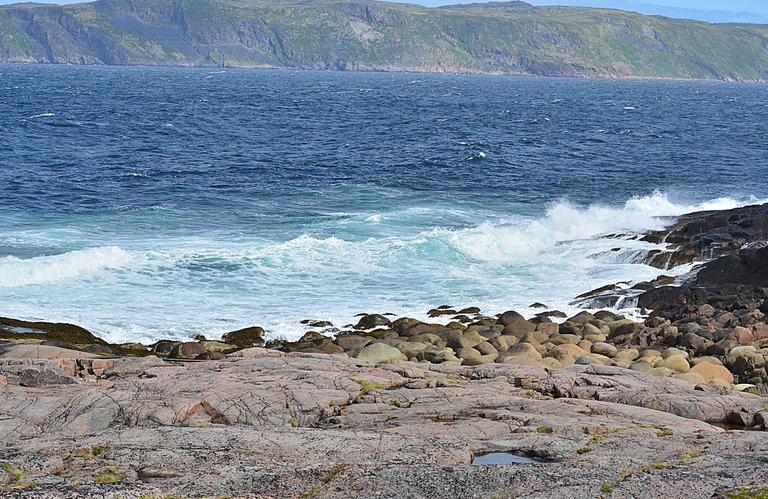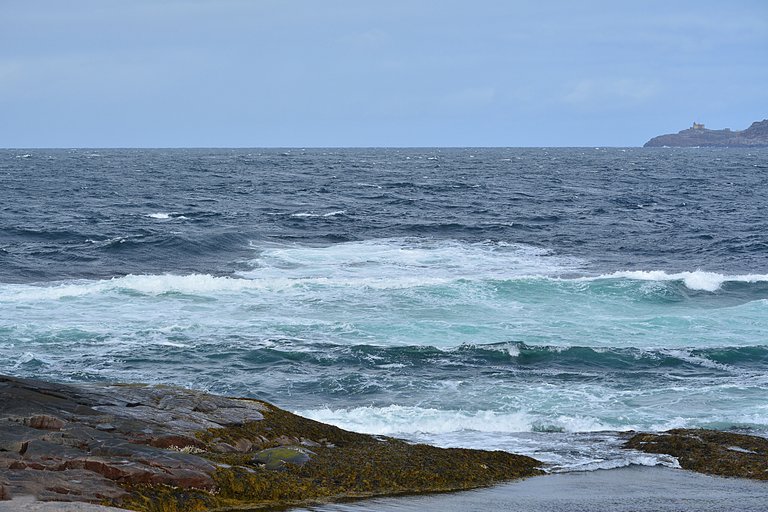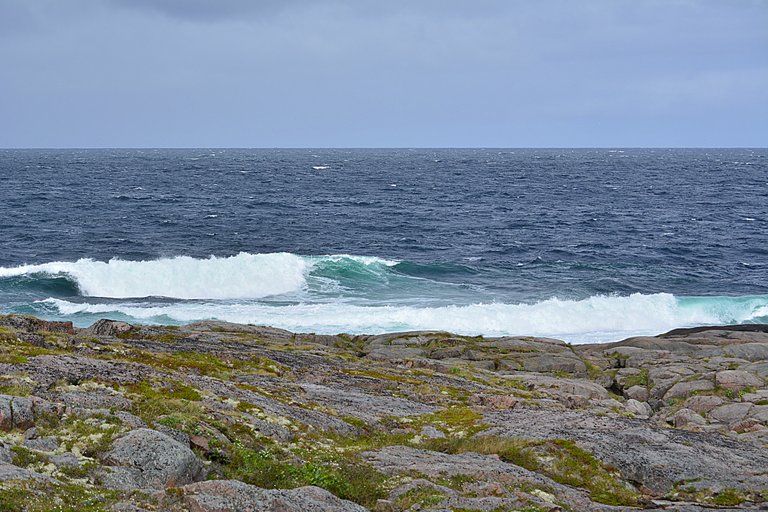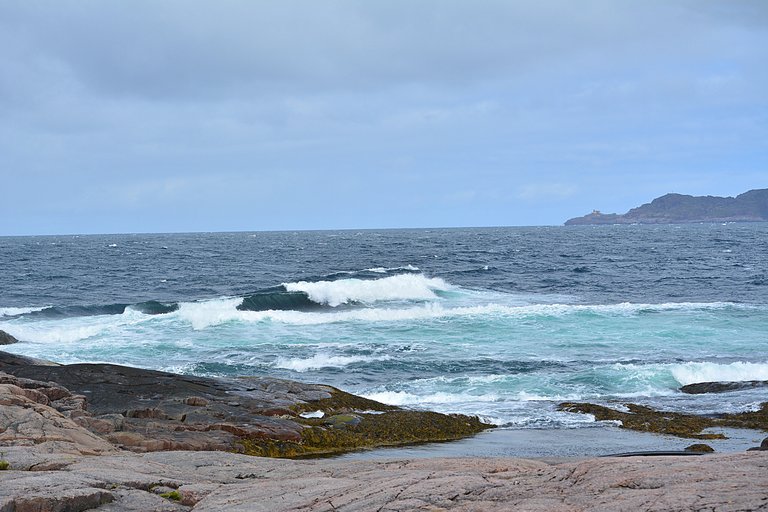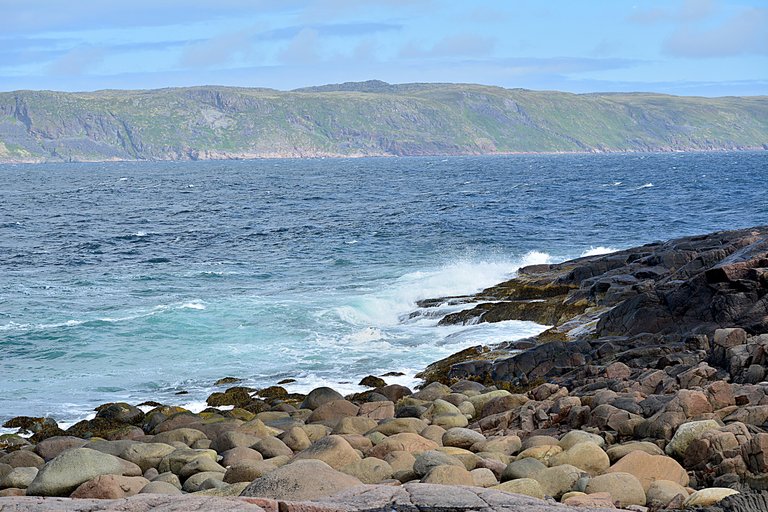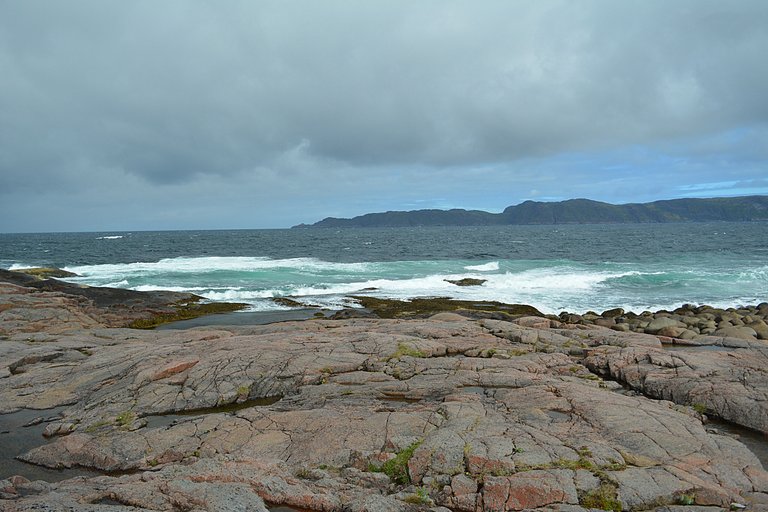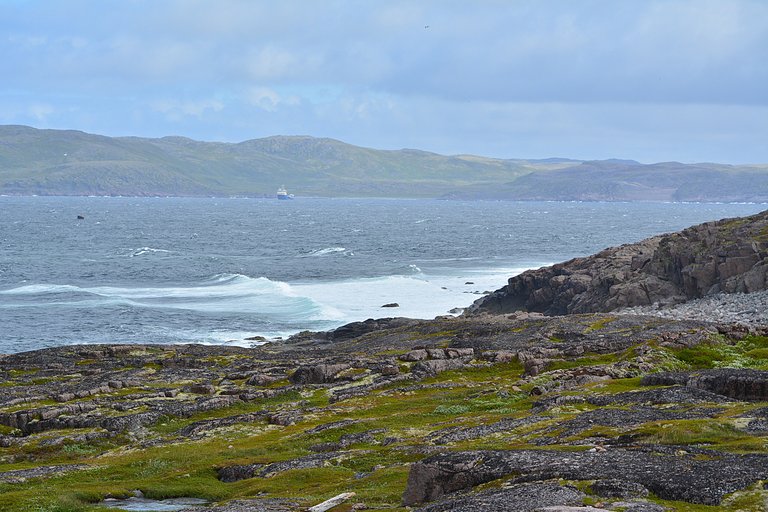 Therefore, the climate sets a certain mood, more contemplative and soothing than energetic. However, this does not stop outdoor enthusiasts from conquering the local waves.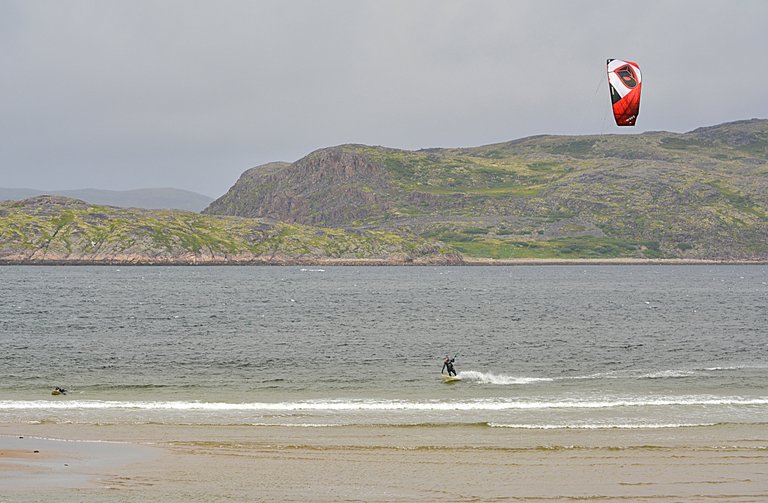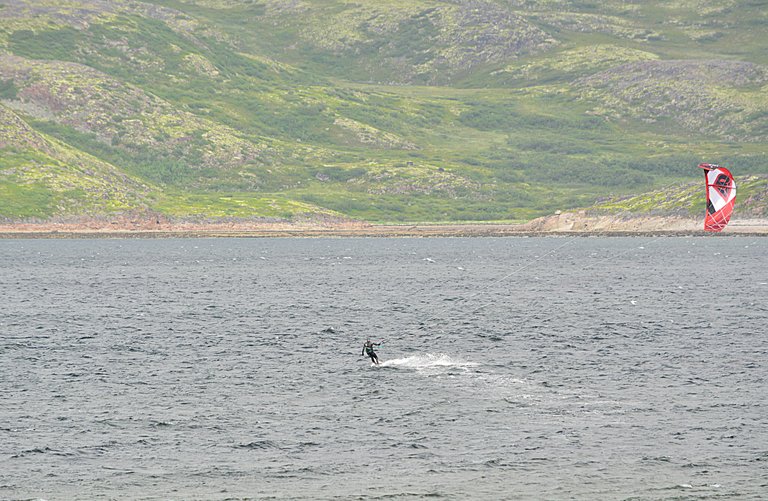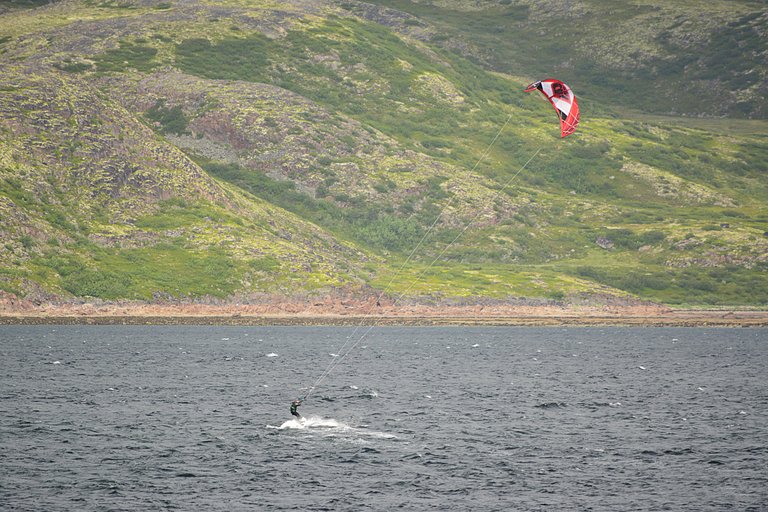 I would like to imagine that this coast has hardly changed its original appearance since ancient times, even despite the presence of people. After all, this is not a beach location, which is overgrown with service buildings, comfortable areas with sun beds and the coastline is transformed by the action of millons of legs from year to year.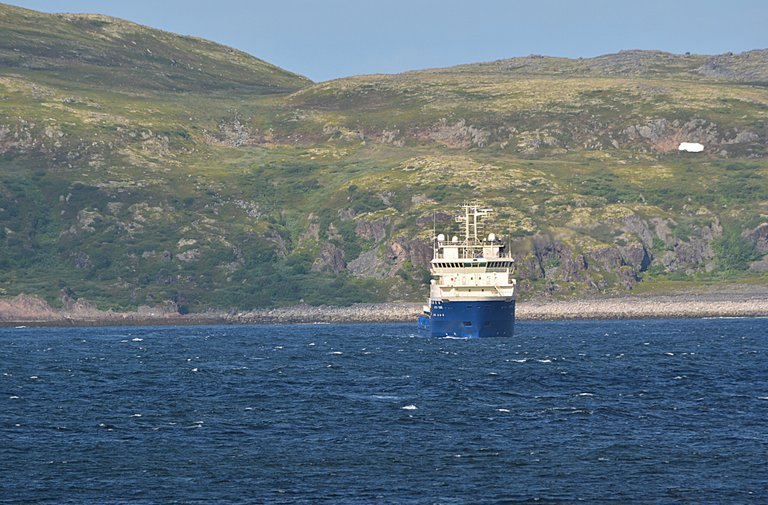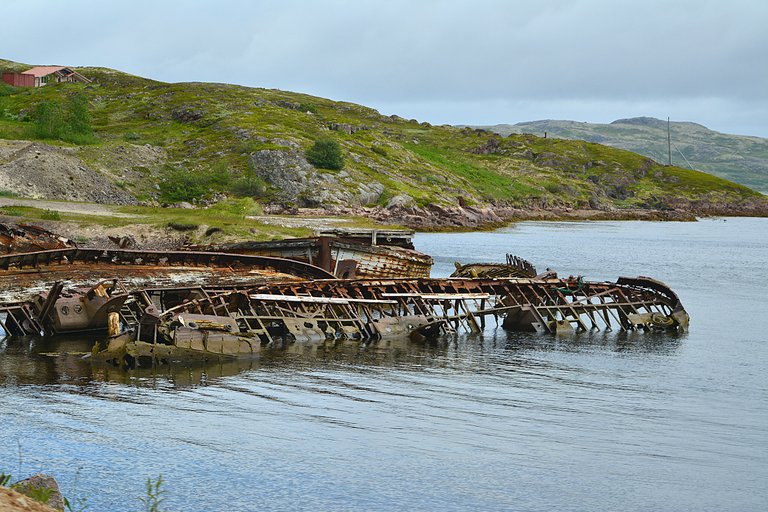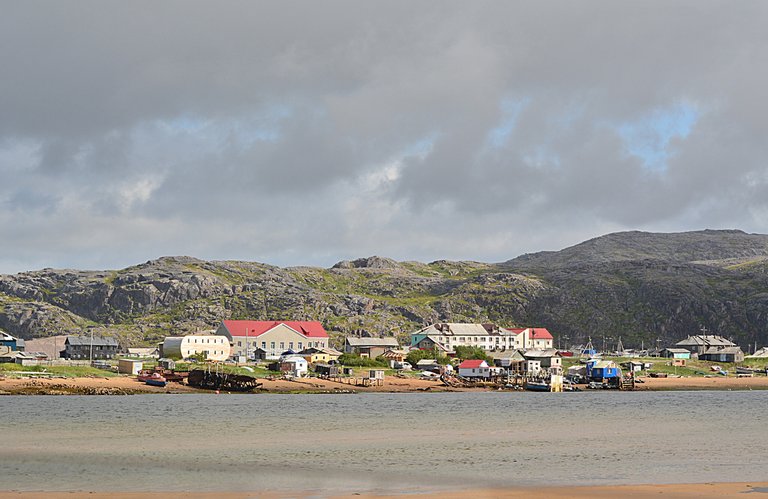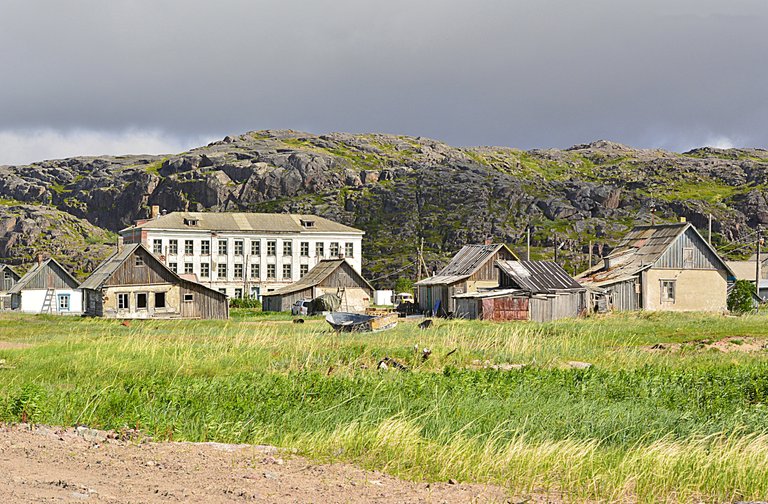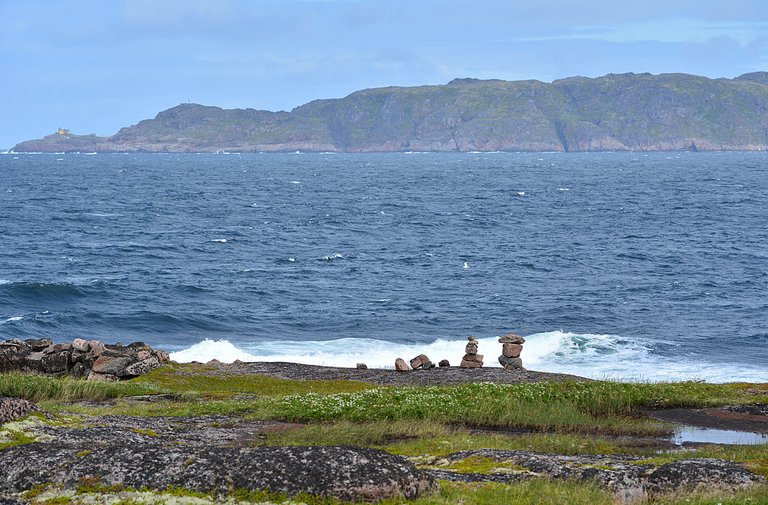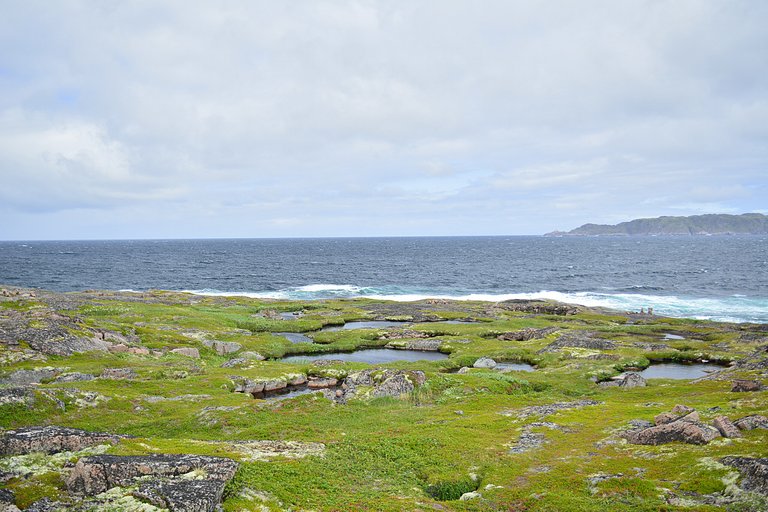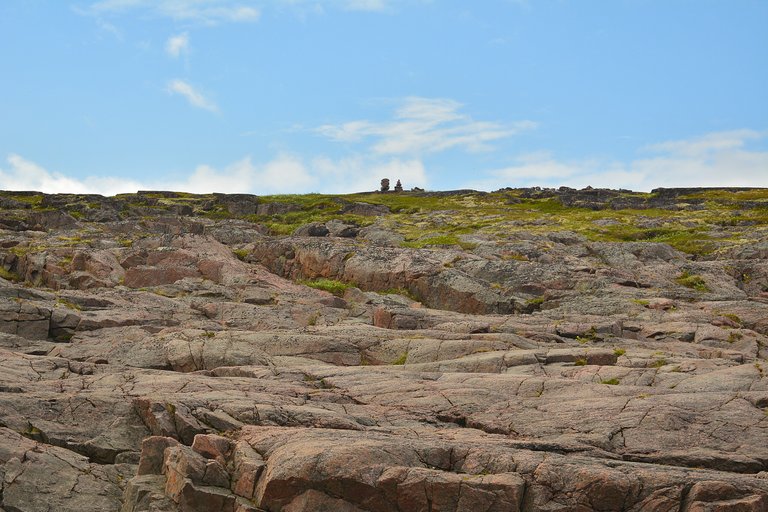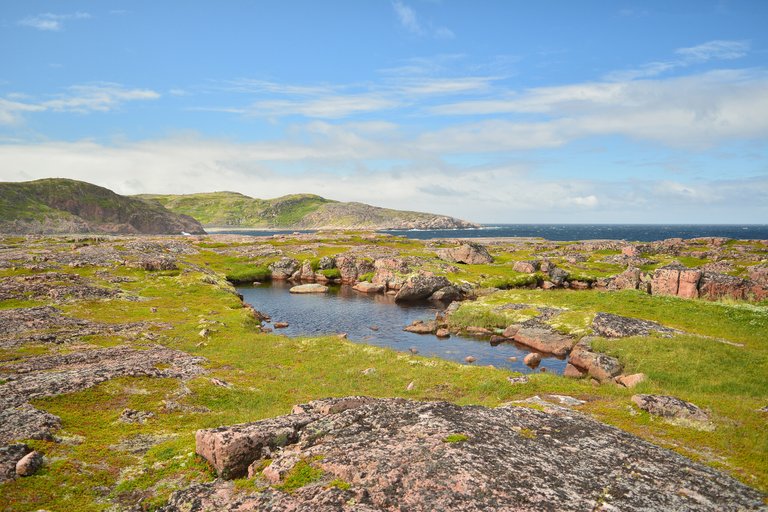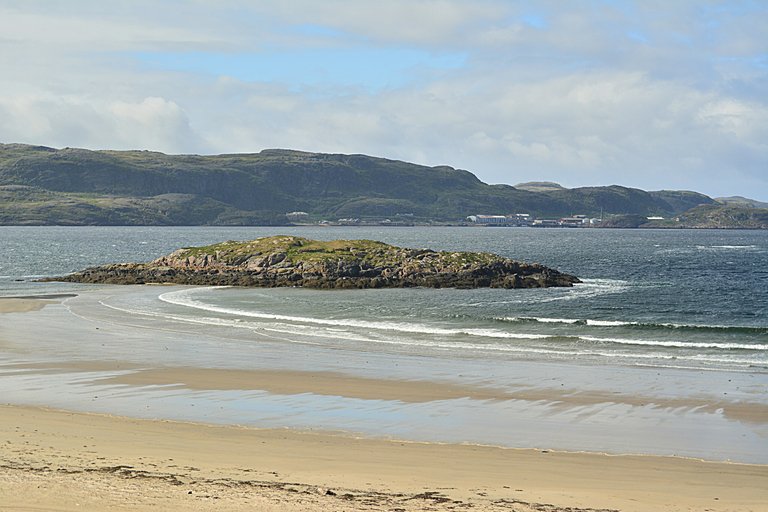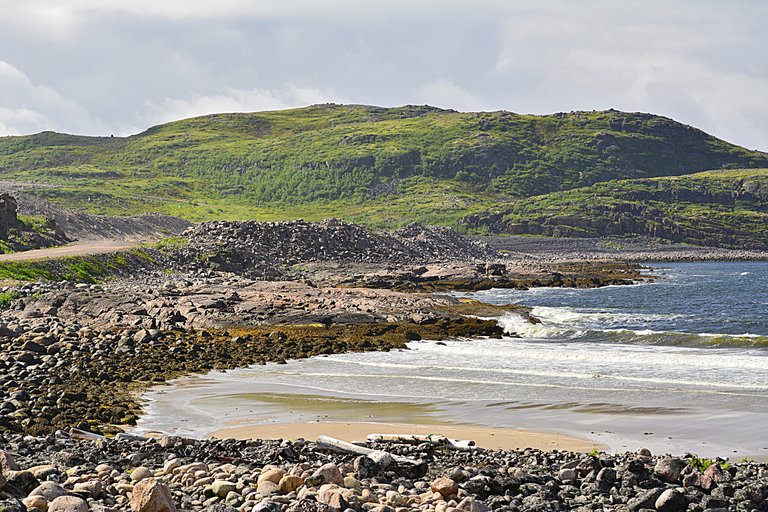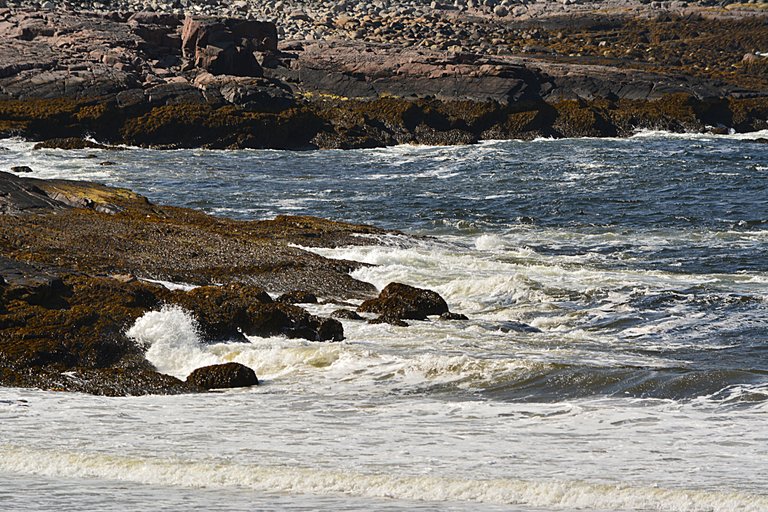 You can enjoy such diverse landscapes in one place. Walk on the sand beyond the Arctic Circle. Look at dragon eggs- stones smoothed over millennia under the influence of strong wind and sea spray.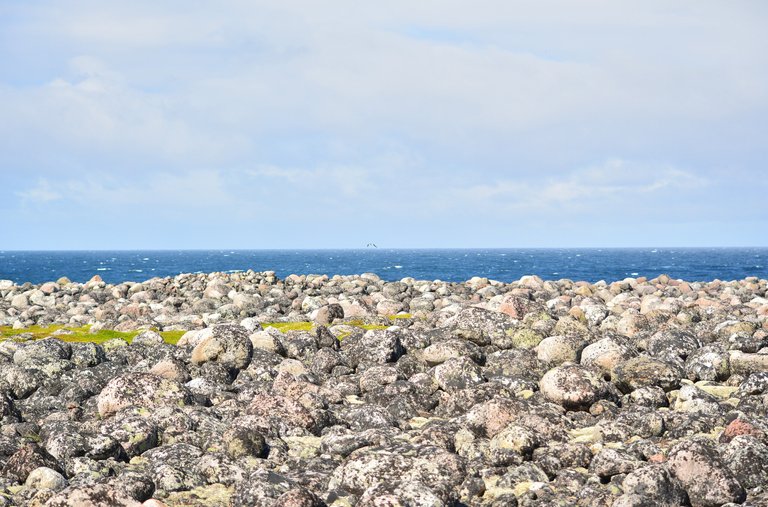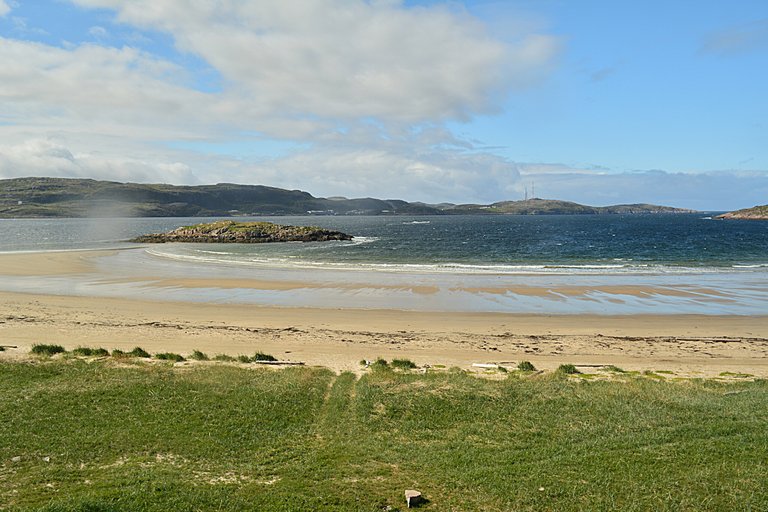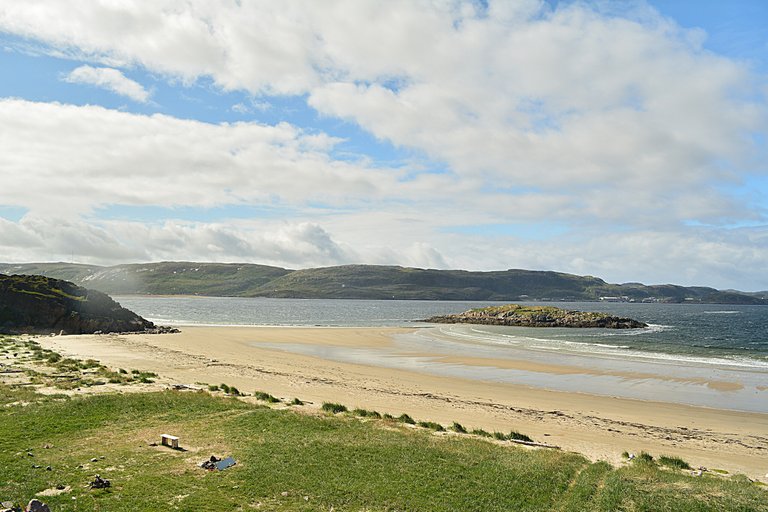 Or climb a little higher and look towards another "sea", so distinctive, but at the same time similar. On the shore of which, people imbued with local beauties leave their mark in the form of small seids. Having no sacred message, it's like a local tradition of throwing a coin into the fountain, in the hope of fulfilling a cherished wish or returning to these shores soon.