Promises, promises - it's been 2 months ago I last published about my travel to Portugal in 2019. I said then my next post will be about the fantastic medieval town of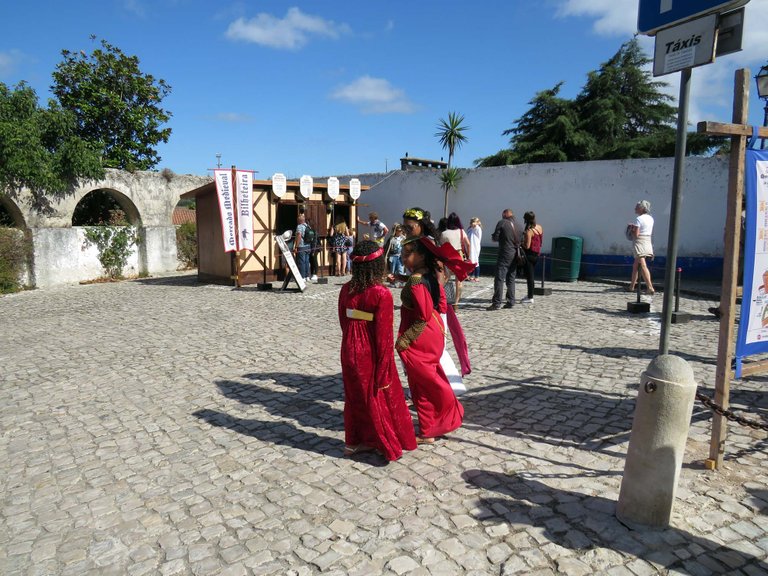 A few months ago I have been exchanging thoughts about travel with my Hive-friend Rick who encouraged me to share my travel photos from last year. In a comment on his post about Italy I complained that 2020 is a total loss - stuck at home because of Covid. So all I can do is relive my many trips last year, and the most memorable was to Portugal. A artist friend from Canada, Paulo Cunha, whom I had known for many years, but only then met personally, had invited me to spend some time with him in his native Portugal, at the condominium he inherited from his parents at Praia da Areia Branca.
---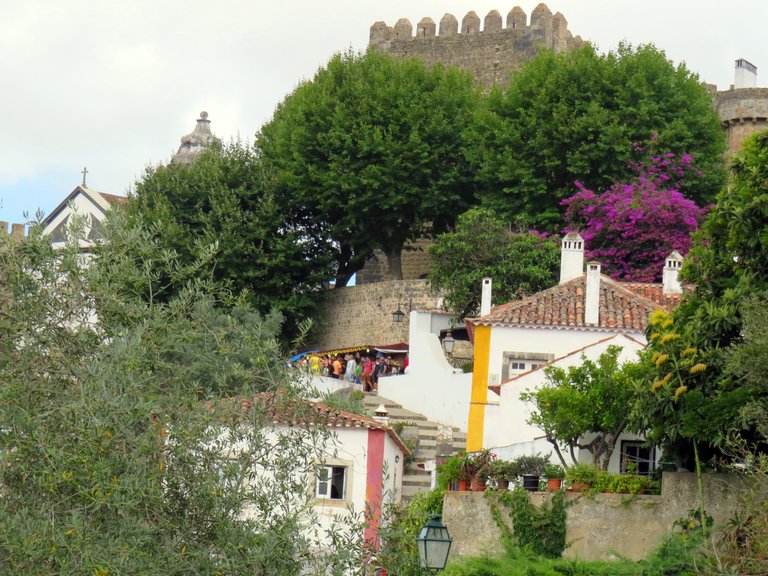 Óbidos is a town and a municipality in Oeste region. The town proper has approximately 3100 inhabitants. The municipality population in 2011 was 11,772, in an area of 141.55 square kilometres. Wikipedia
Obidos is the finest example of a Portuguese walled town, and is one of the best tourist destinations of the Lisbon region.Historically, Obidos was presented to the Queen of Portugal on her wedding day, a tradition that began with Queen Urraca in 1214 and continued until the 19th century. This royal patronage has left an enduring legacy of pride within the town, and today it is one of the most characterful towns of central Portugal.
A selection of photos - for more, check my album on Flickr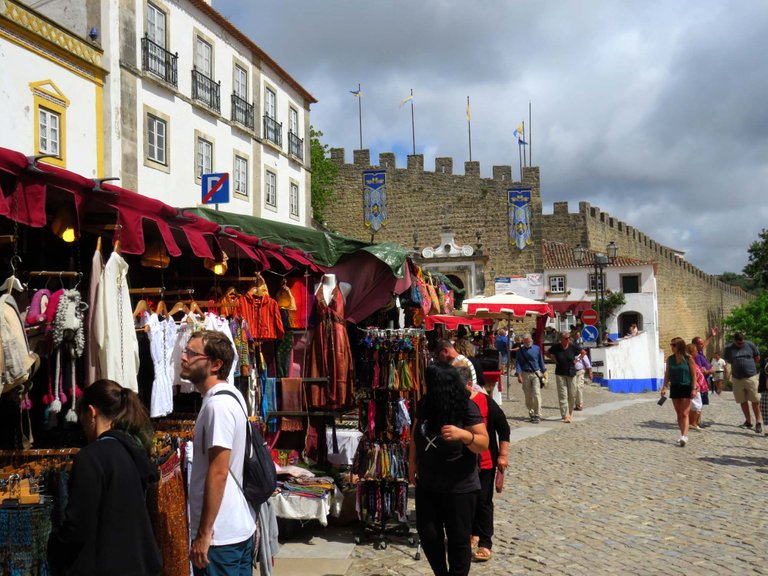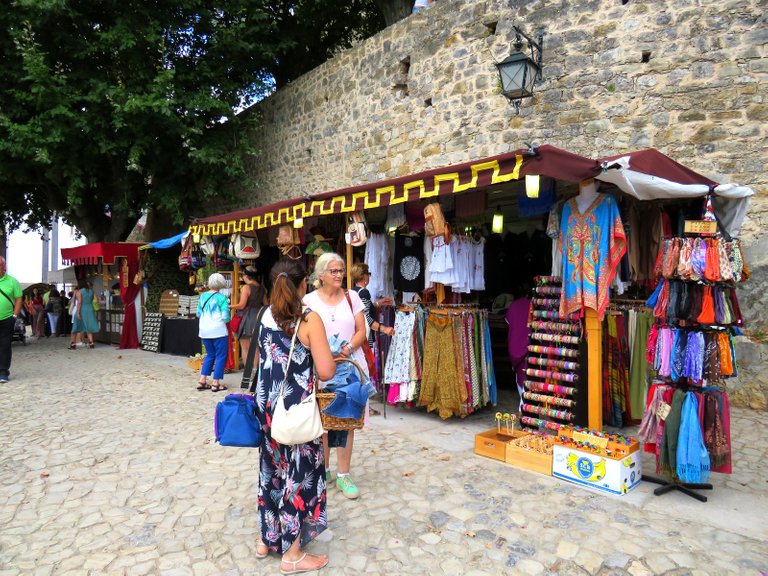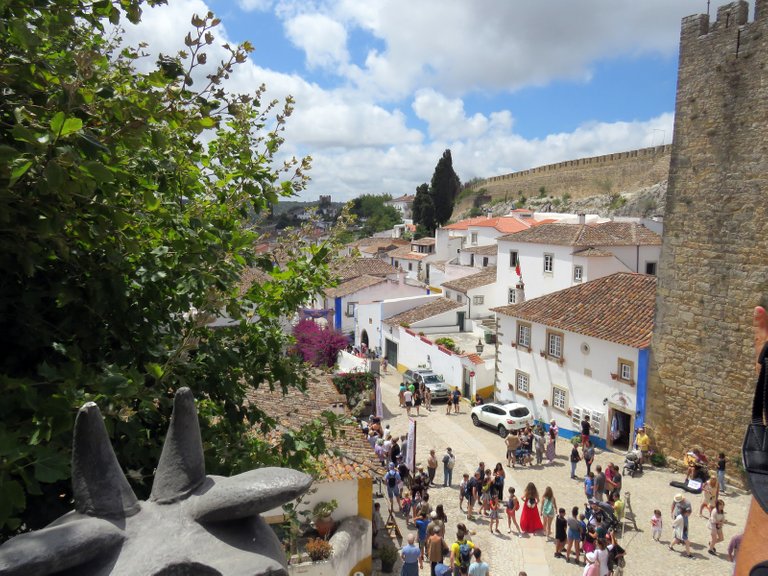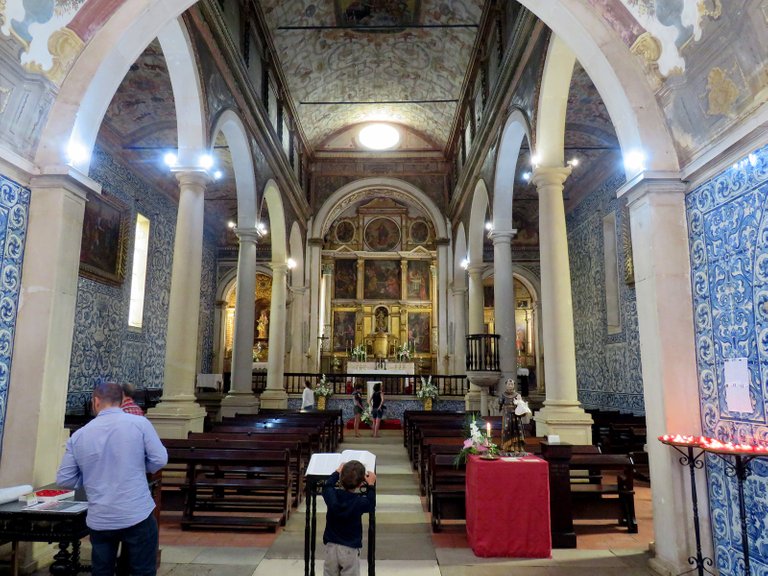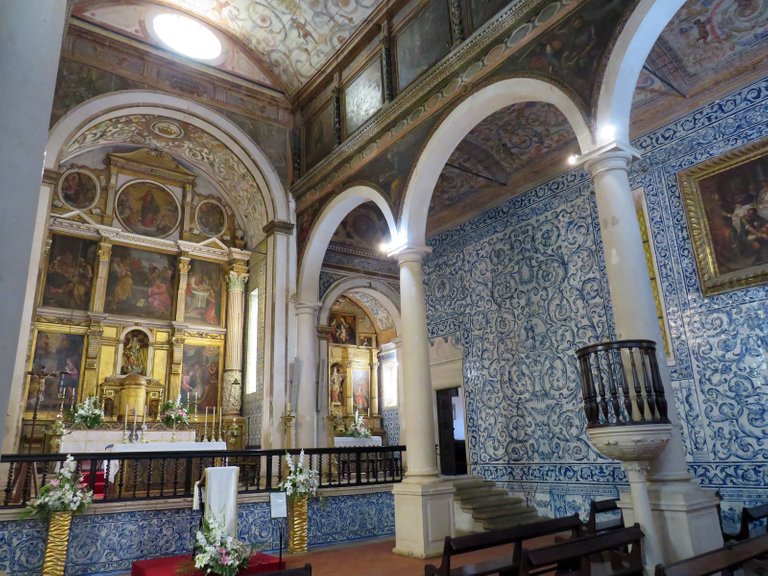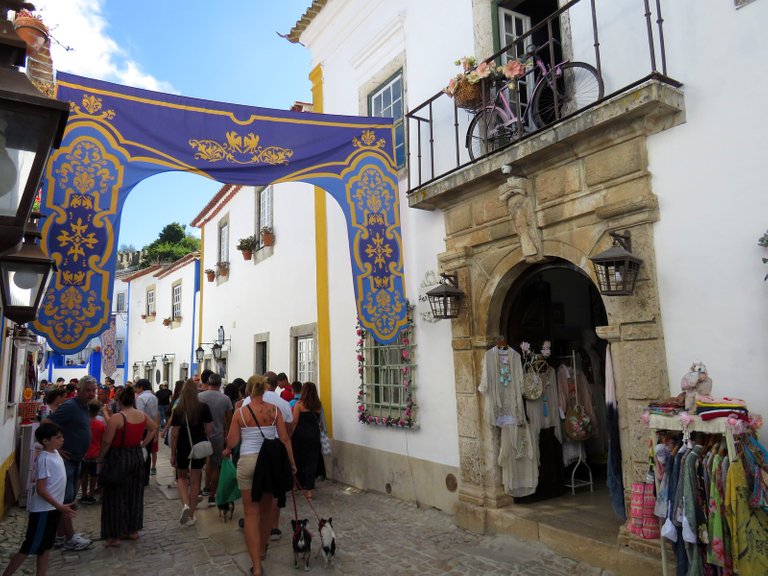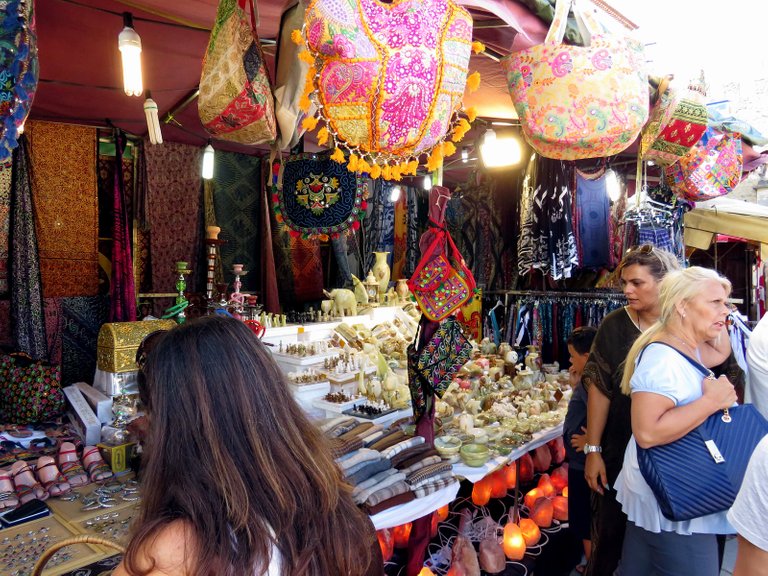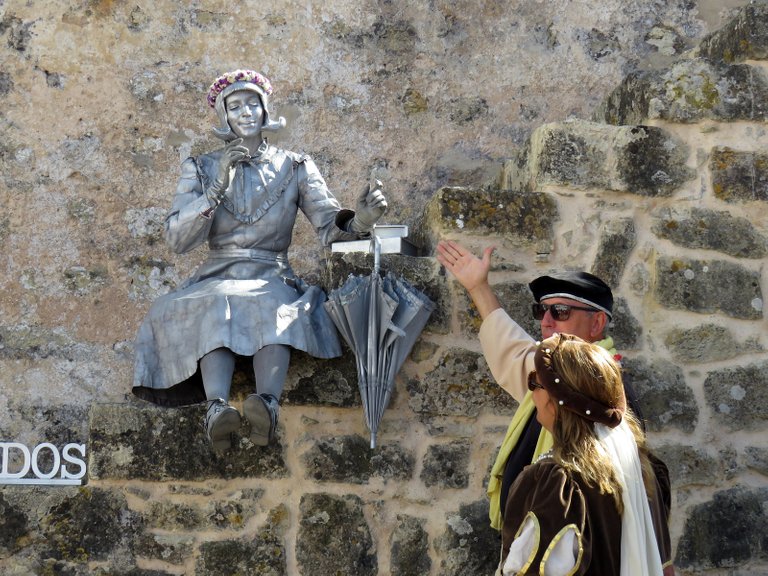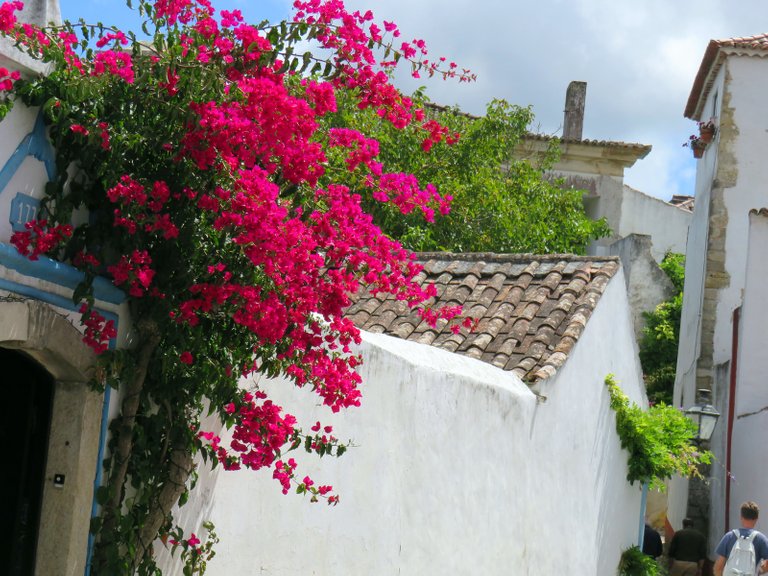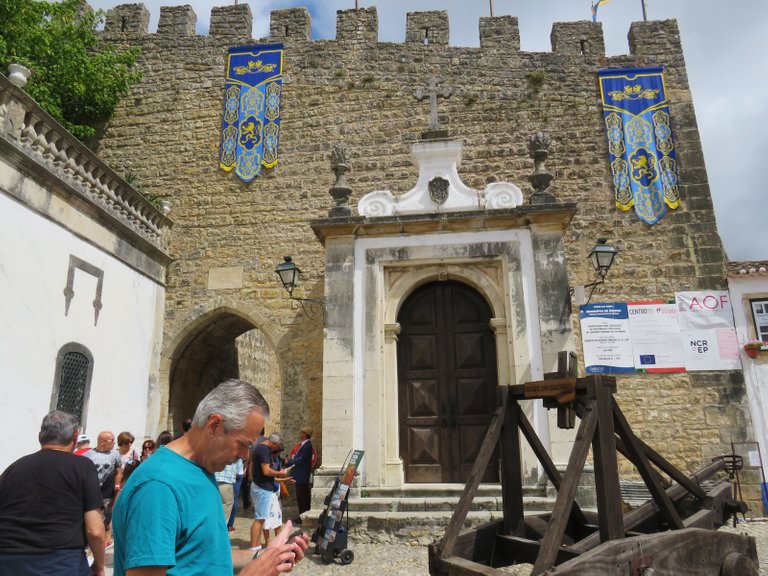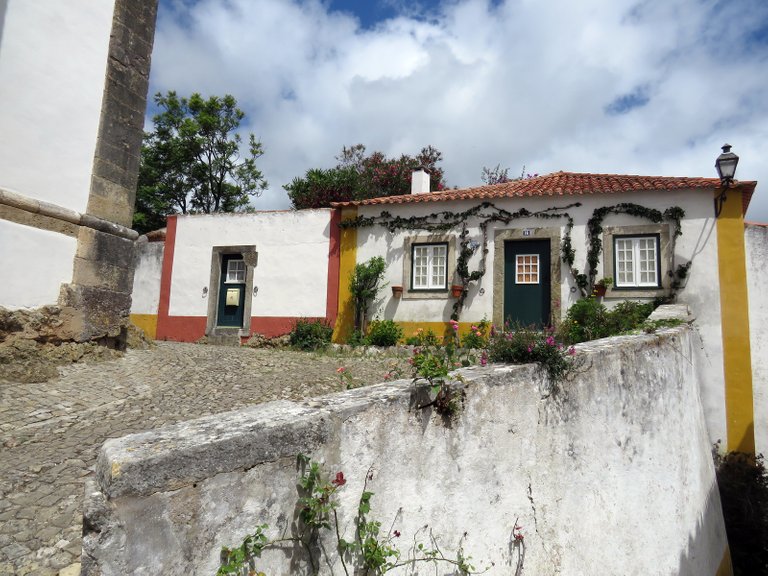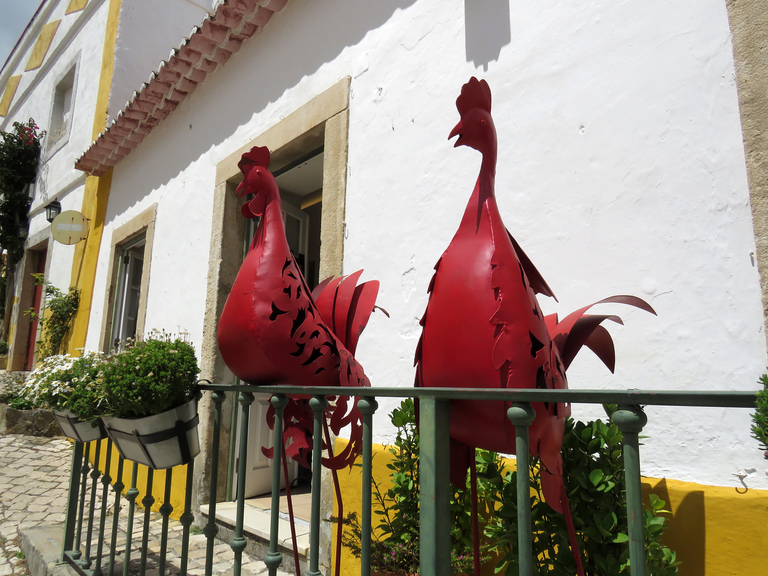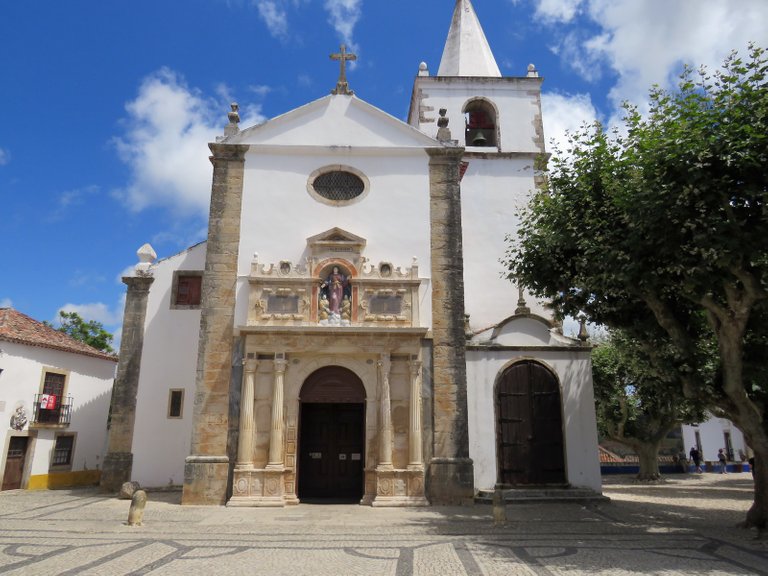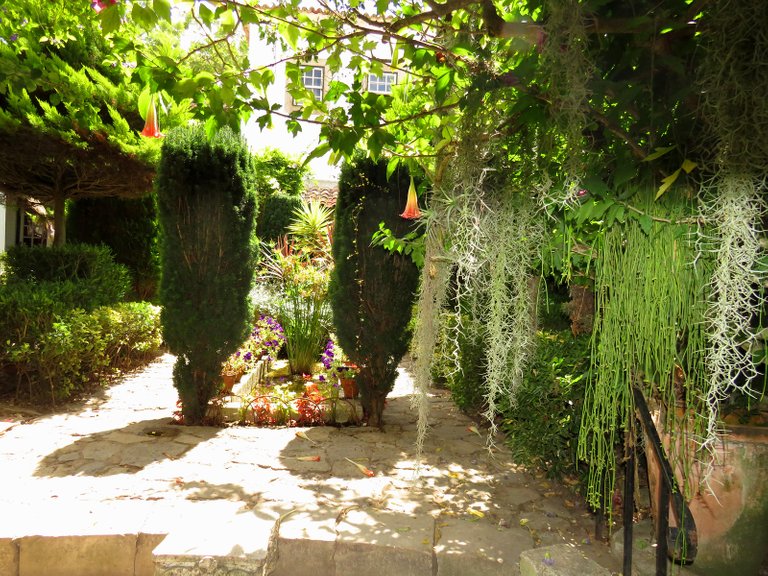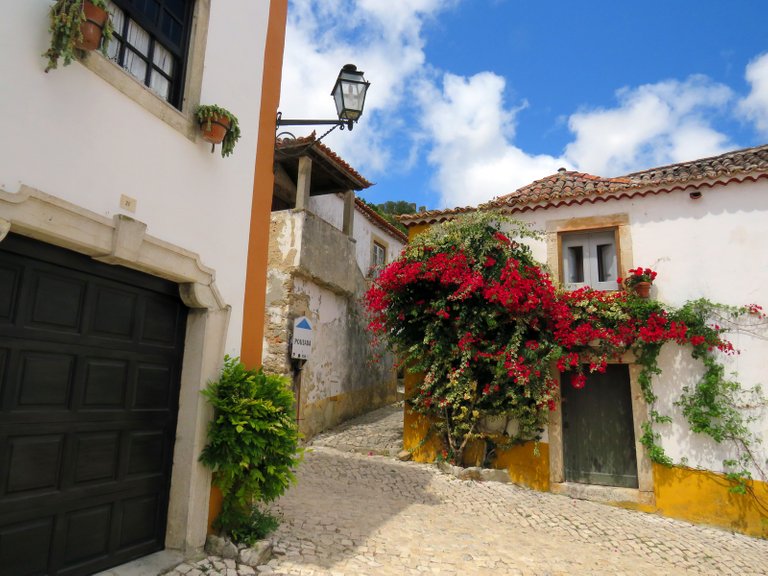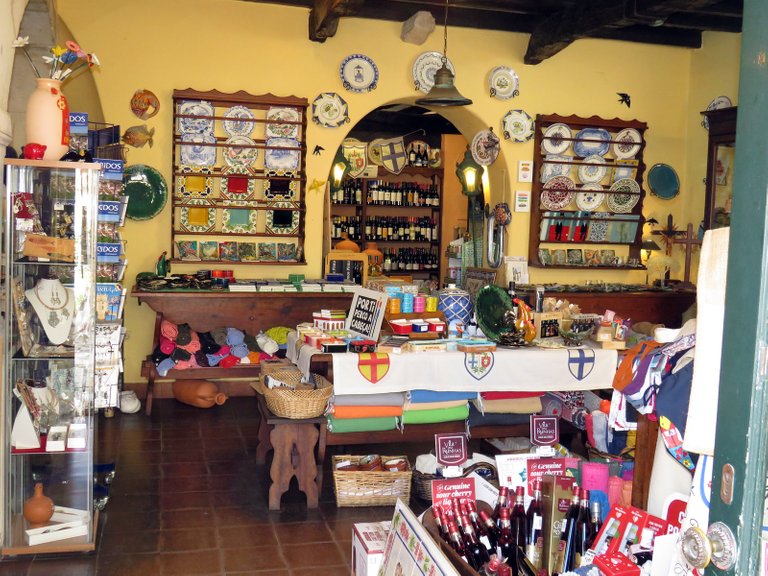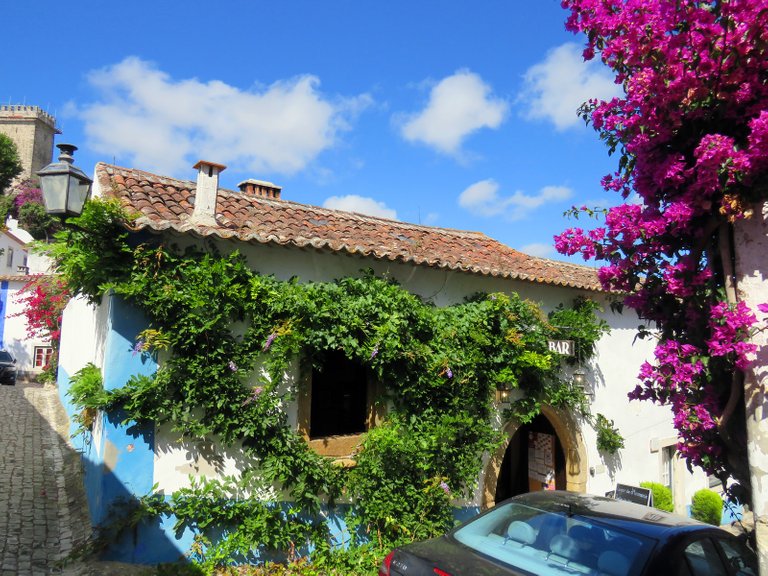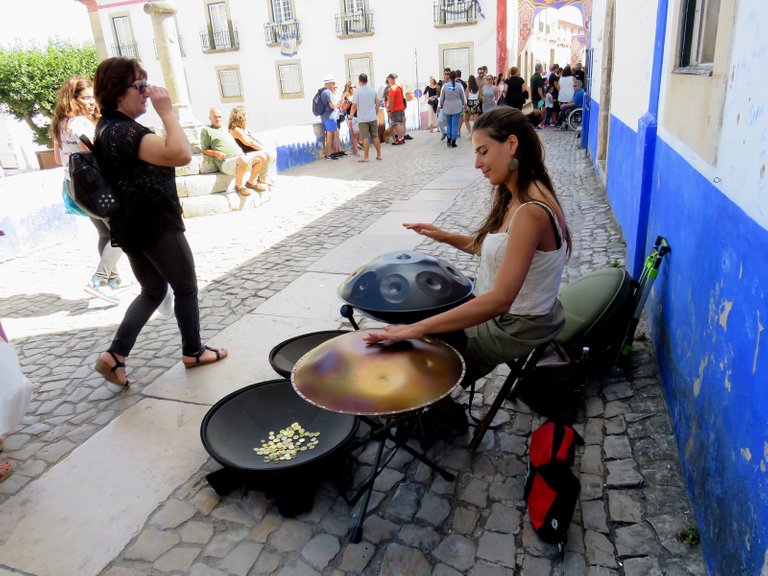 ---
My travel companion Paul and I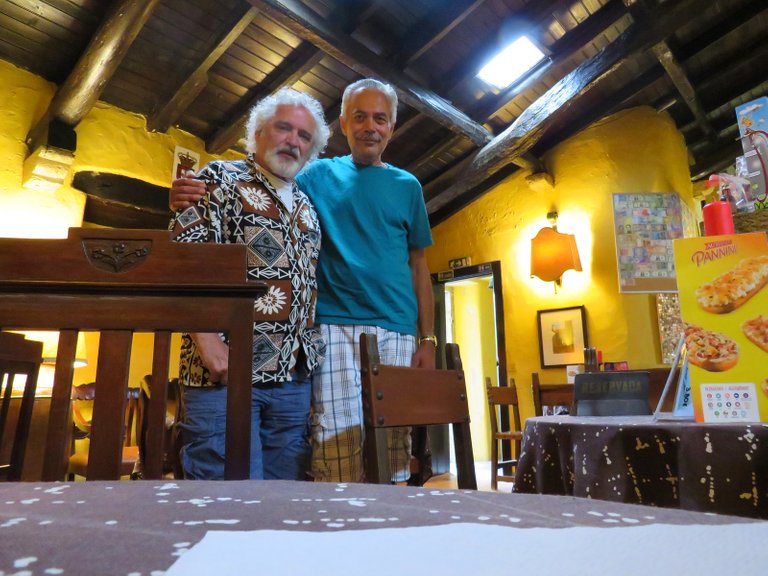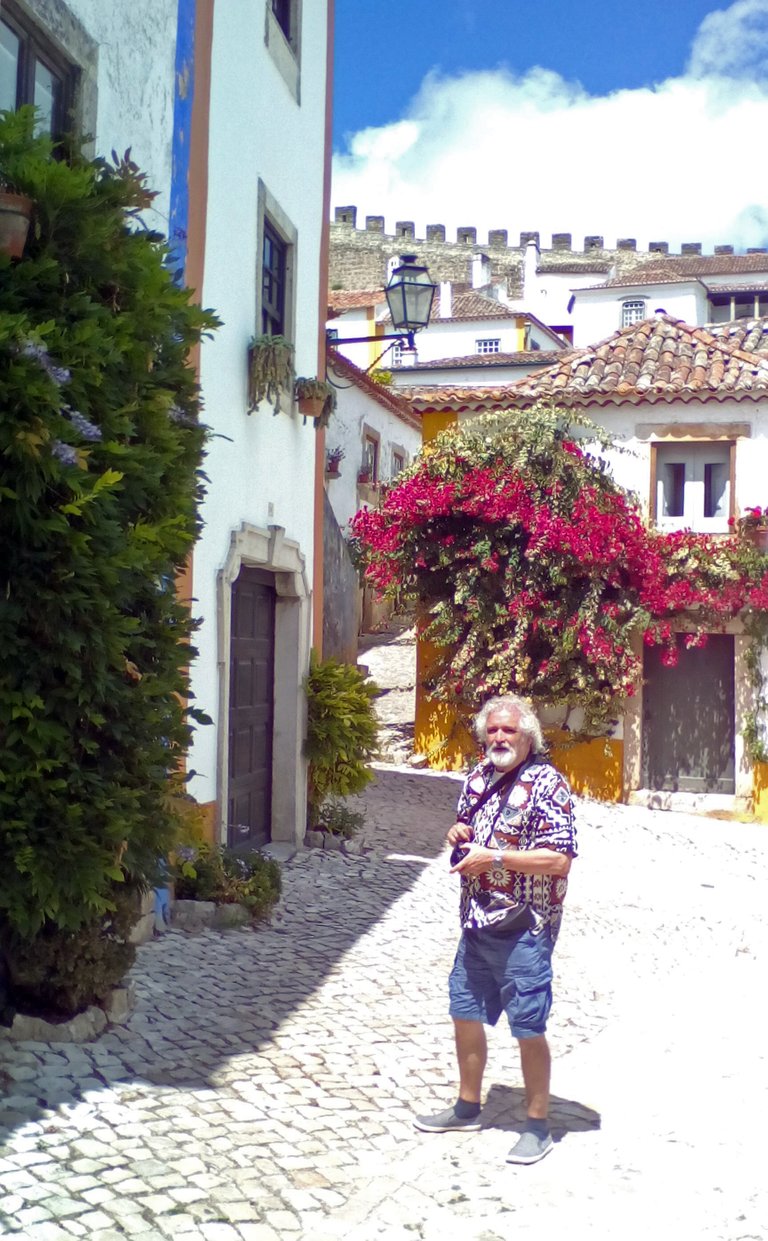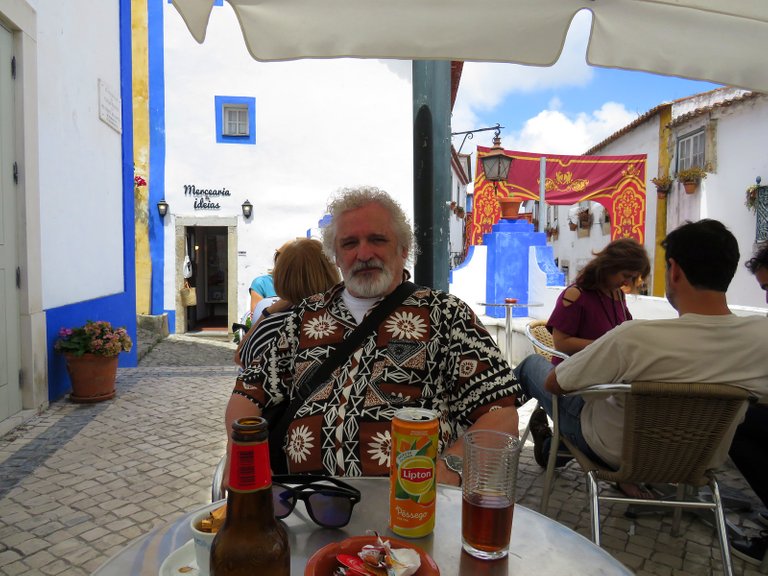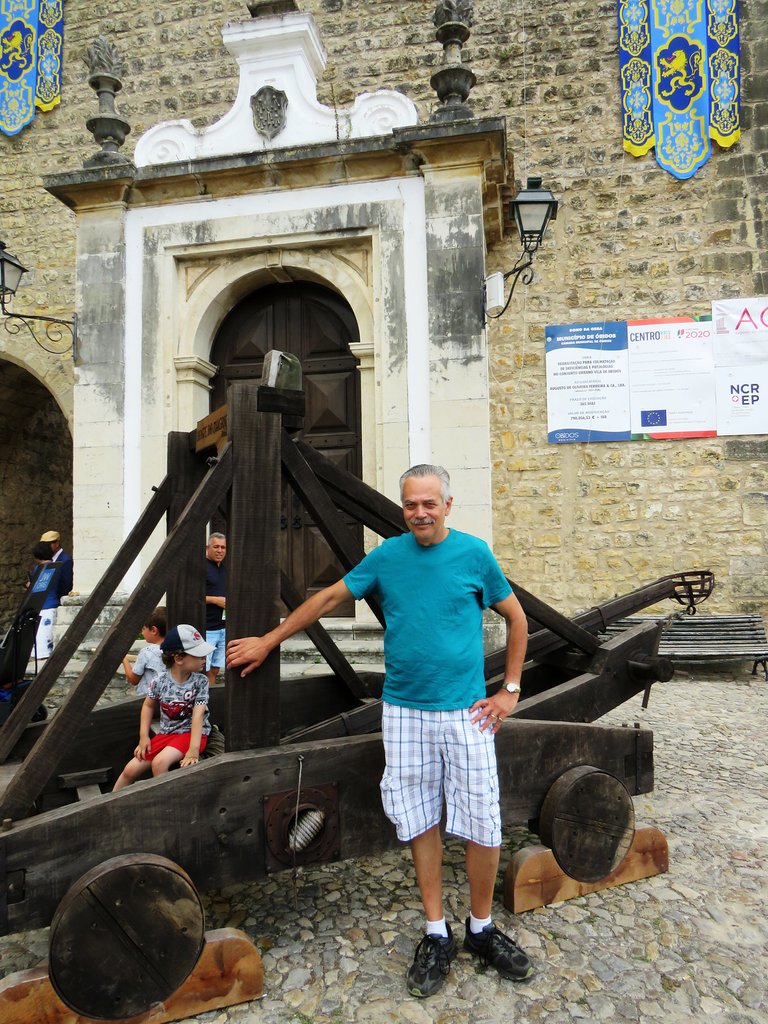 ◄ this photo on the left is from Paul's cellphone
(all others are from my camera unless otherwise marked)
---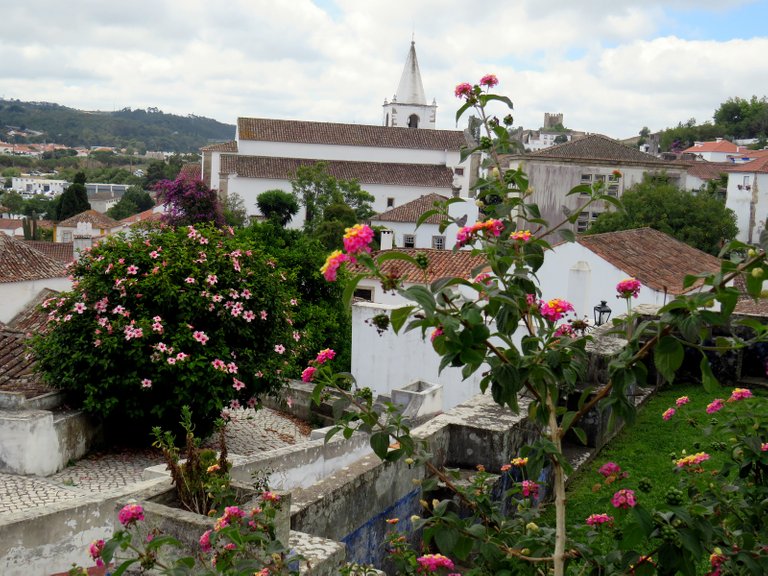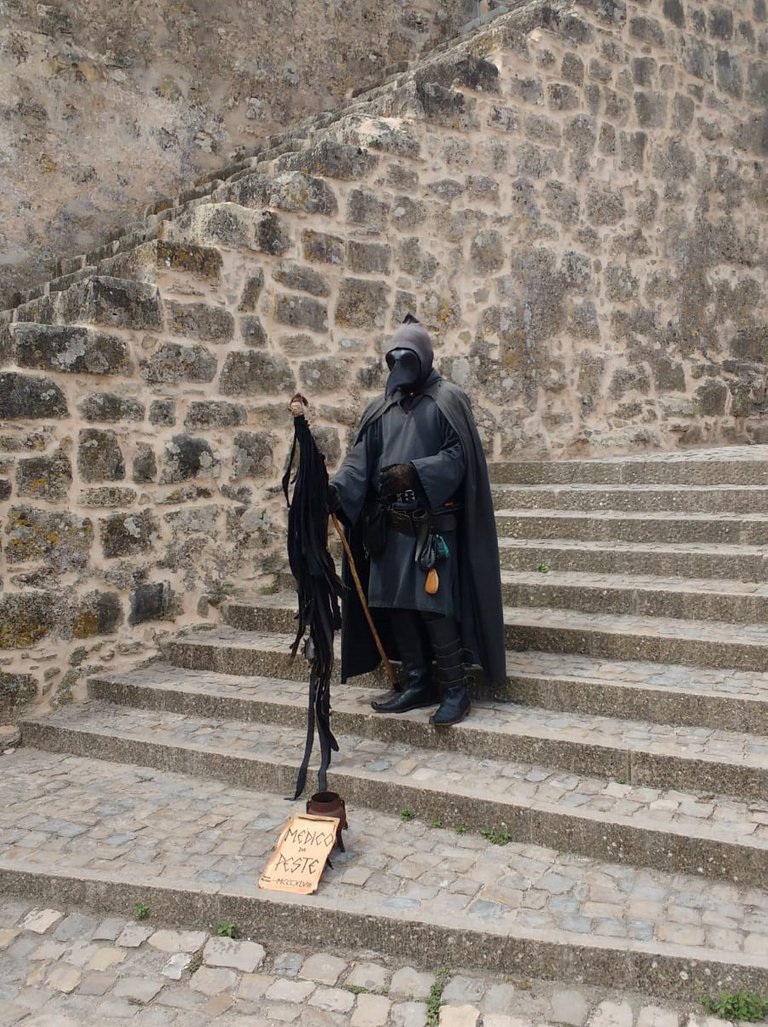 Is this a sign of what is coming - Premonition of 2020?
this is a crop from a cellphone photo by Paul
It was a memorable trip - more to come soon!
Teaser preview of the amazing Mosteiro da Batalha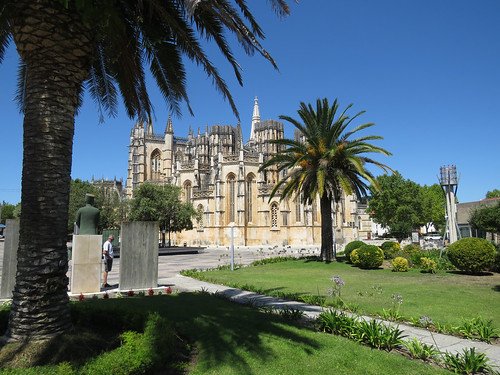 stay tuned!
Previously published
---
Visit my website
▼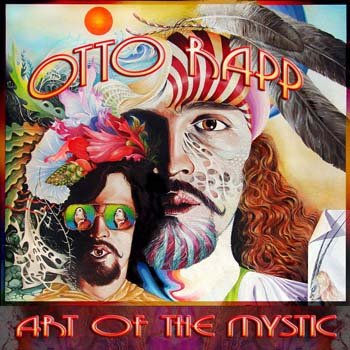 PRINTS OF MY ARTWORK AVAILABLE HERE: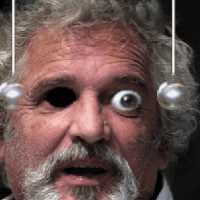 If you find this useful, please repost!
MY INTRODUCTION - ABOUT MY WORK