Join us abroad The Vintage Train as we head west with our 3 K class steam locomotives K100, K183 and K190 on a rare trip header run! Source

It didn't take us long to book the tickets after reading this advertisement on the website. I was so excited and wondering what the experience looks like to be able to travel back in time and see how people used to live and travel. I've been waiting for weeks to our trip and we were finally onboarded.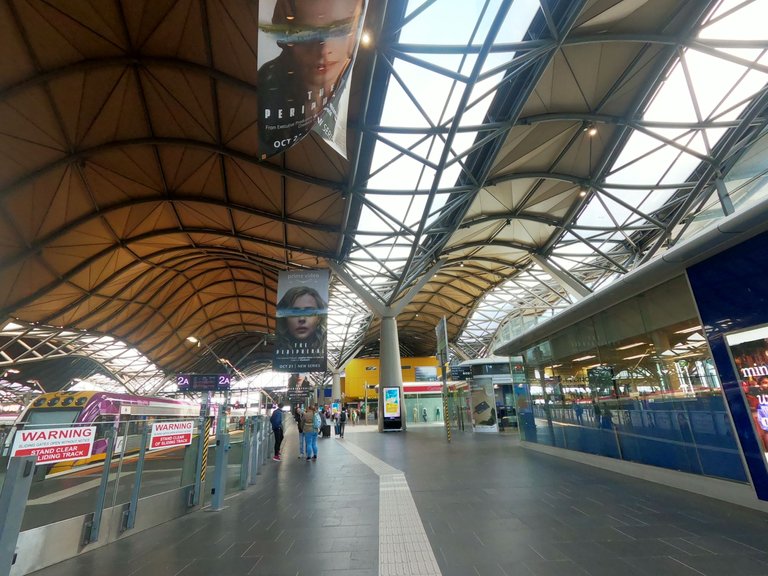 We departed from Southern Cross Station. Southern Cross station is one of the largest and busiest train station in Melbourne and a major transport hub for Victoria, handling more than hundreds of thousand passengers everyday.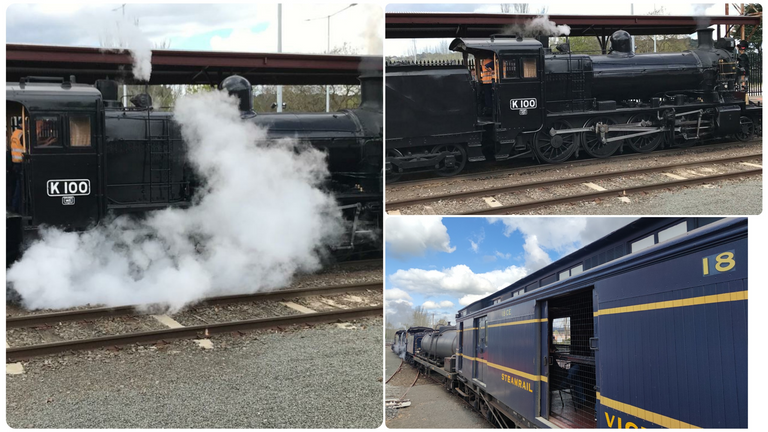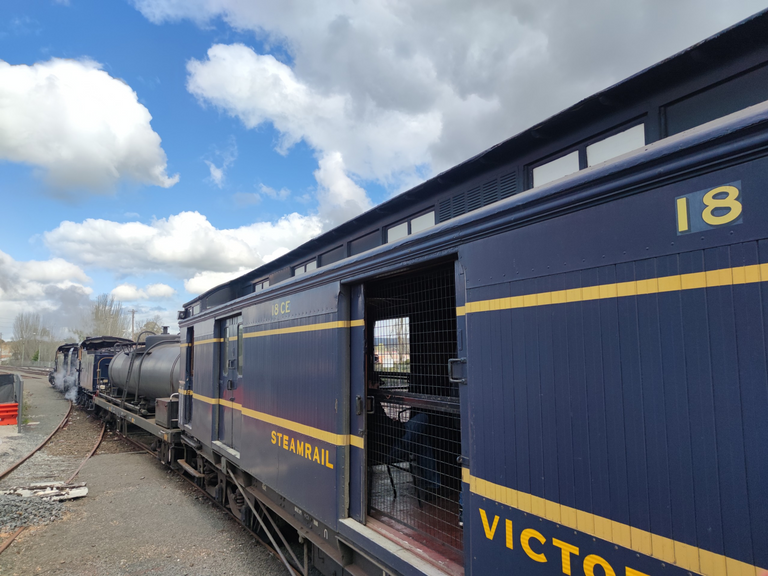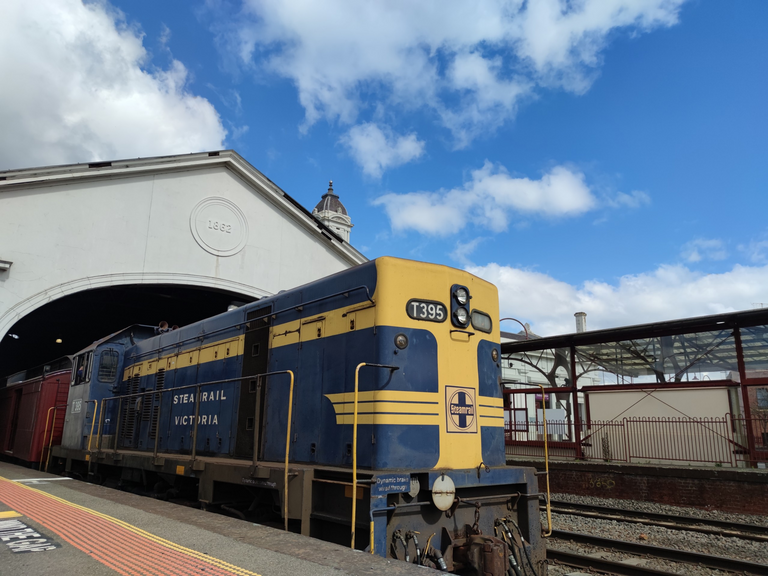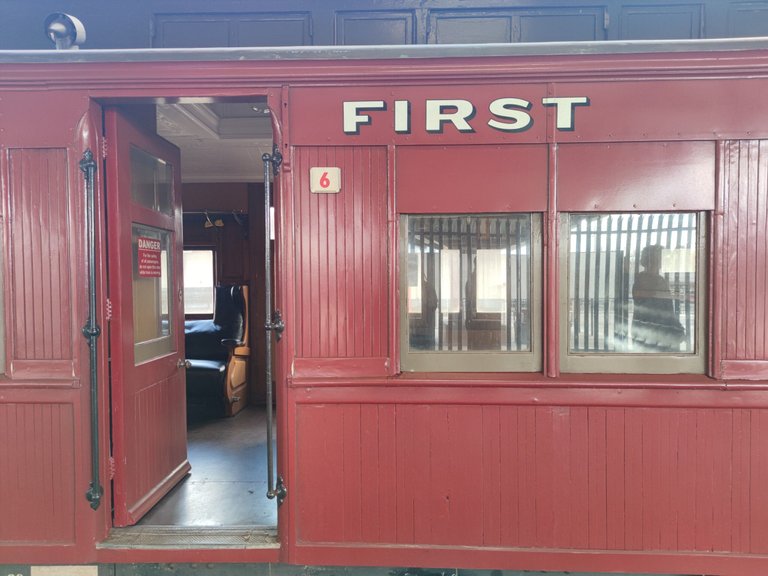 Those were taken after we arrived at the Ballarat station. I was a bit late in the morning to take pictures of the train at the Southern Cross Station
To be honest, I'd never heard of a steam train until recently. As I witnessed while being on the train, I can see how it works. A steam train uses the power of steam to move the engine, which in turn moves the wheels. I'm amazed by how such an old technology is still in use today.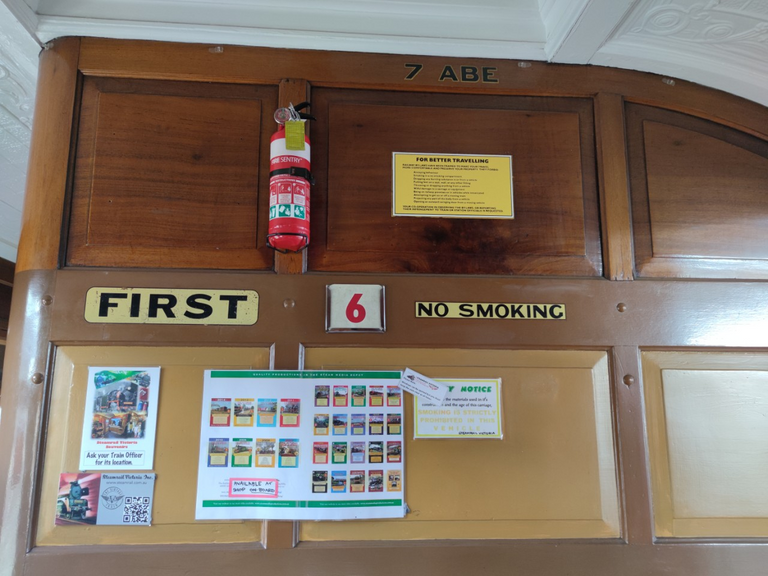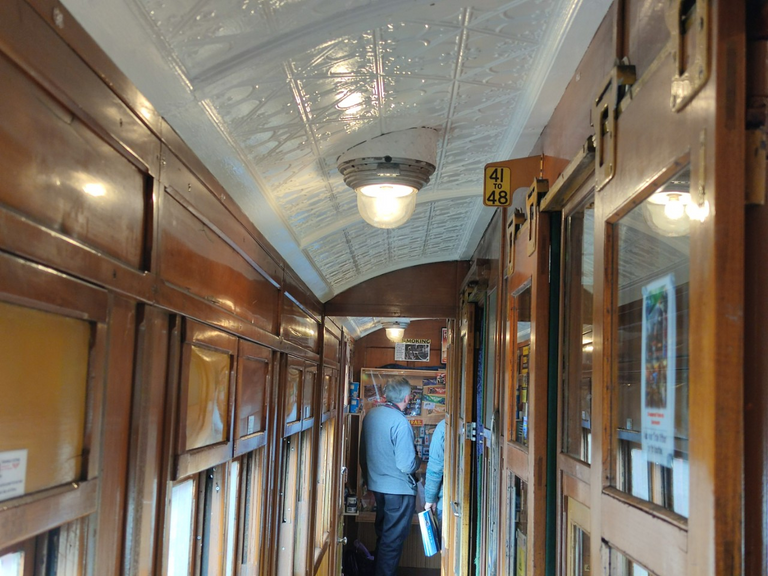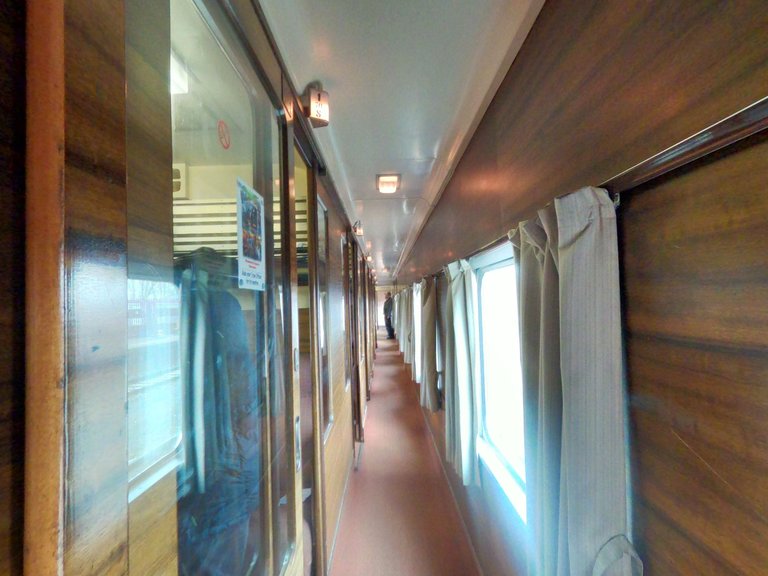 When we entered the train, we were in awe of the wonderful original features of the carriages. The elegant timber paneling, the pressed tin ceiling and the meticulous maintenance of all the carriages was amazing to see. It's clear that a lot of care and attention goes into keeping this 100-year-old train running smoothly.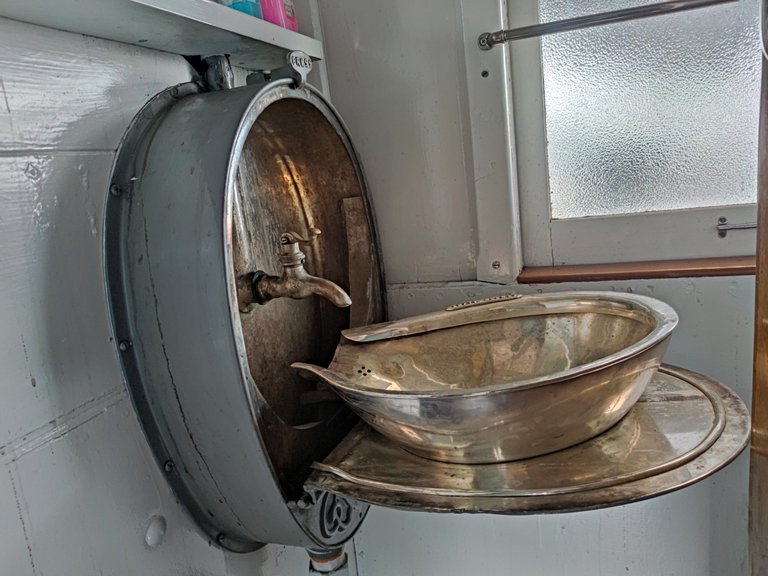 What a fantastic ! First glance, I didn't recognize it is a sink. So ornate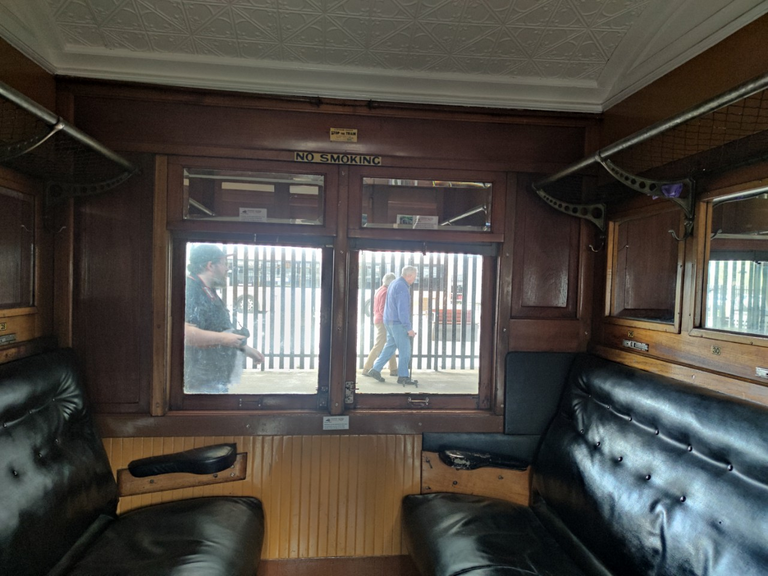 It was like stepping back in time. The seats were comfortable and there was plenty of leg room. The windows were large and provided a great view of the passing scenery, and the beautiful countryside of Australia.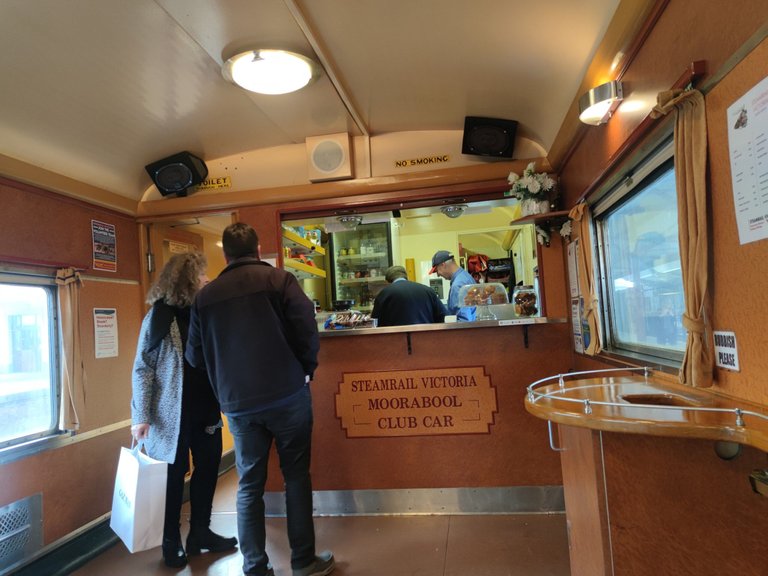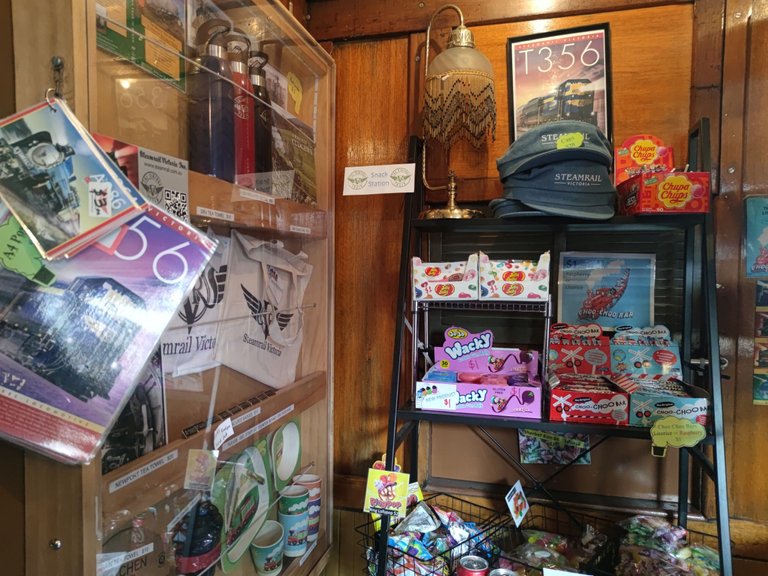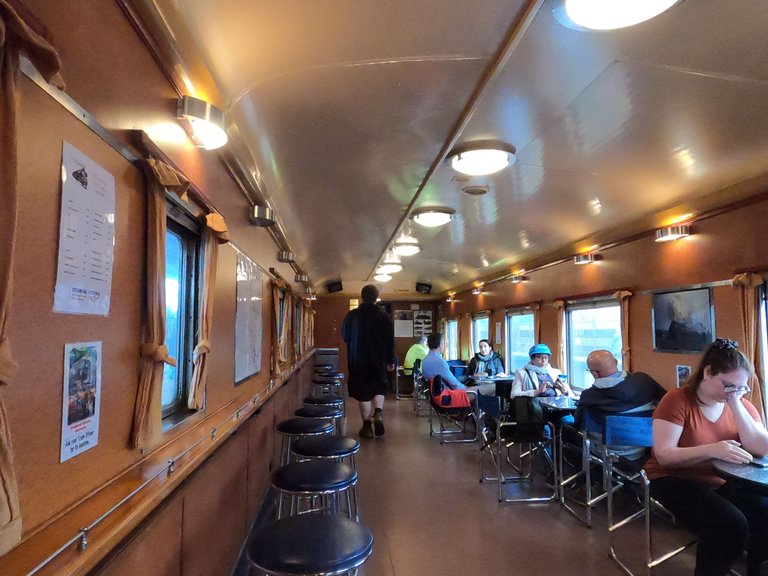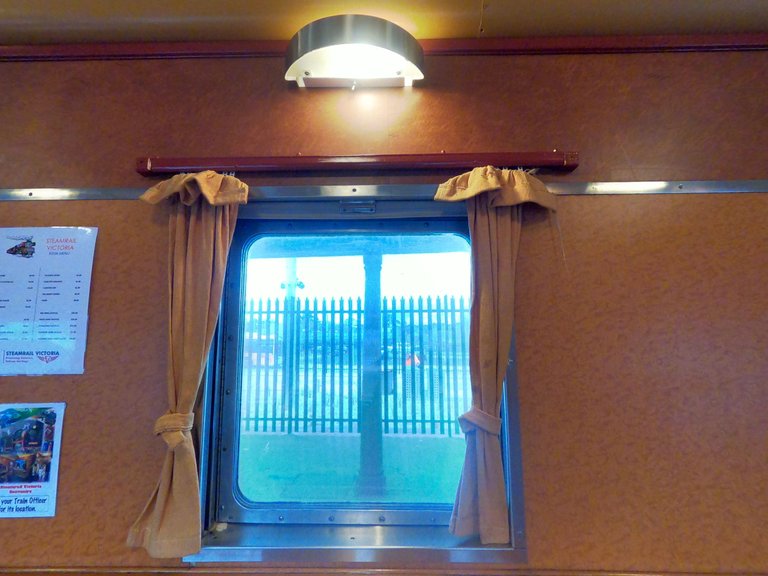 It's great to know that the trains are maintained by a dedicated team of volunteers who are passionate about keeping this piece of history alive. The volunteers work tirelessly to keep the trains running on schedule and to provide a safe and enjoyable experience for all passengers. They are truly dedicated to preserving this important part of our country's history. Kudos to to those great people !!

The journey took about 3 hours and here we arrived Ballarat Station. Awe, another historic, beautiful and one of the finest examples of Victorian architecture in the state.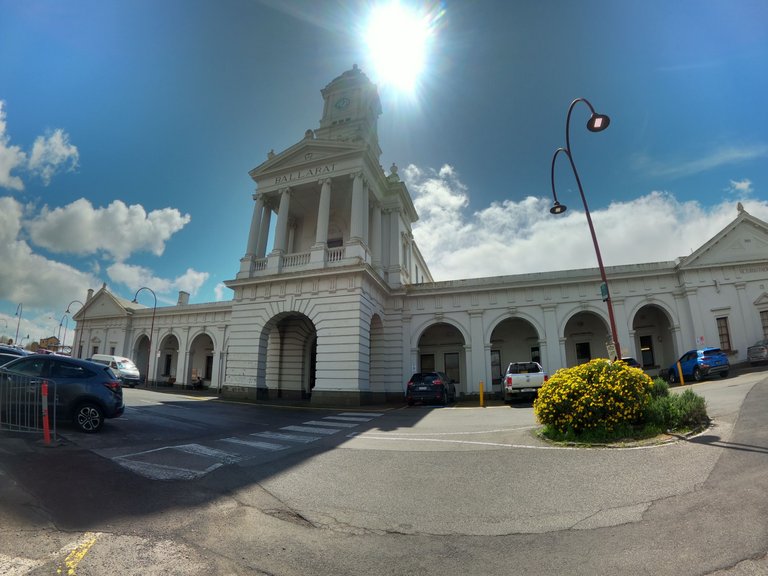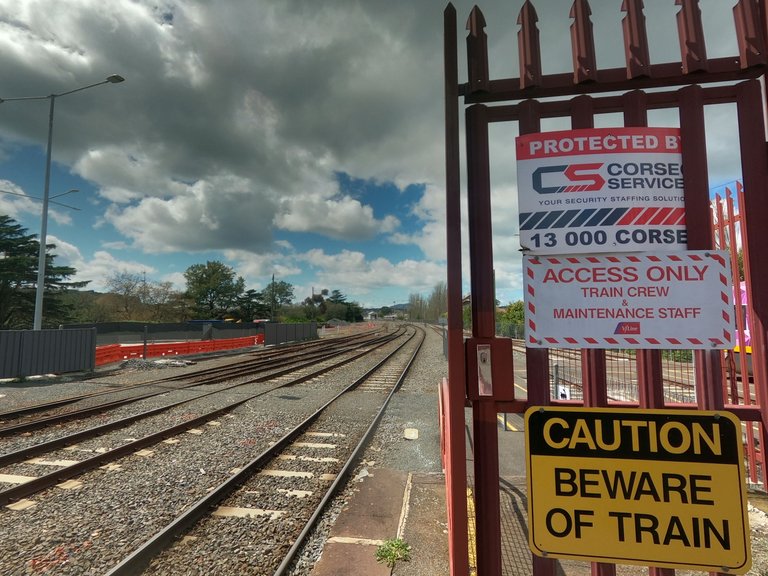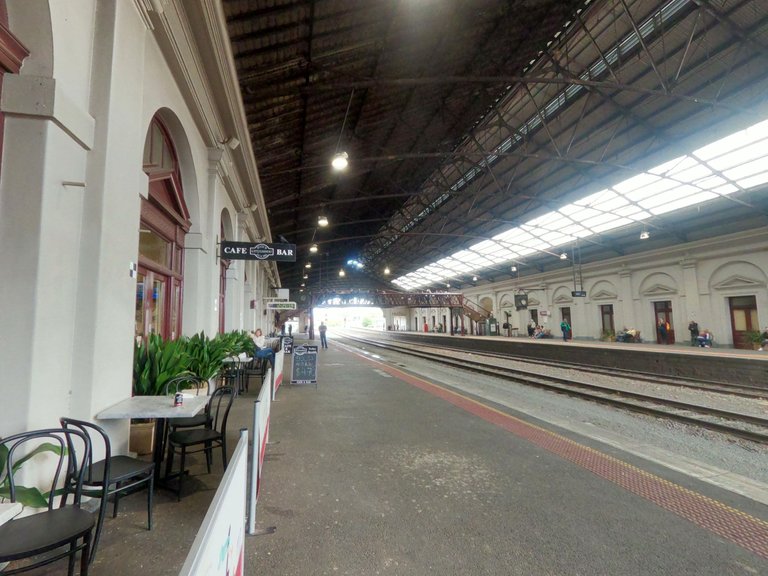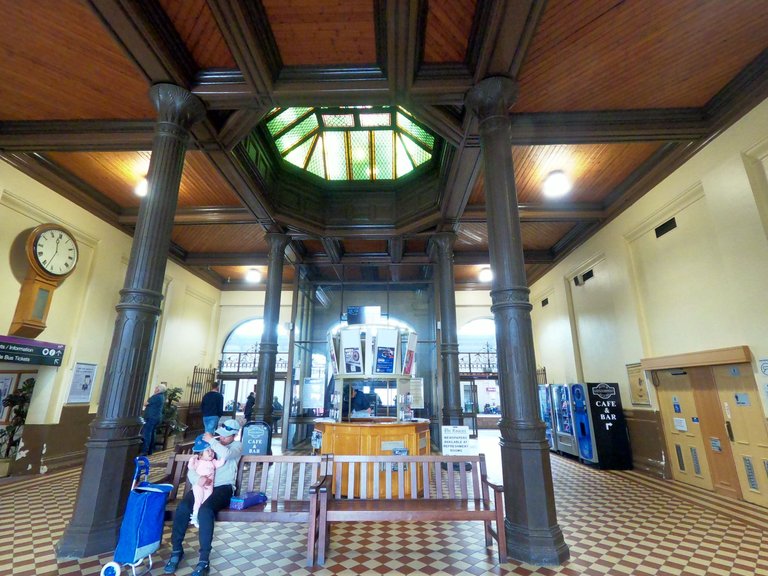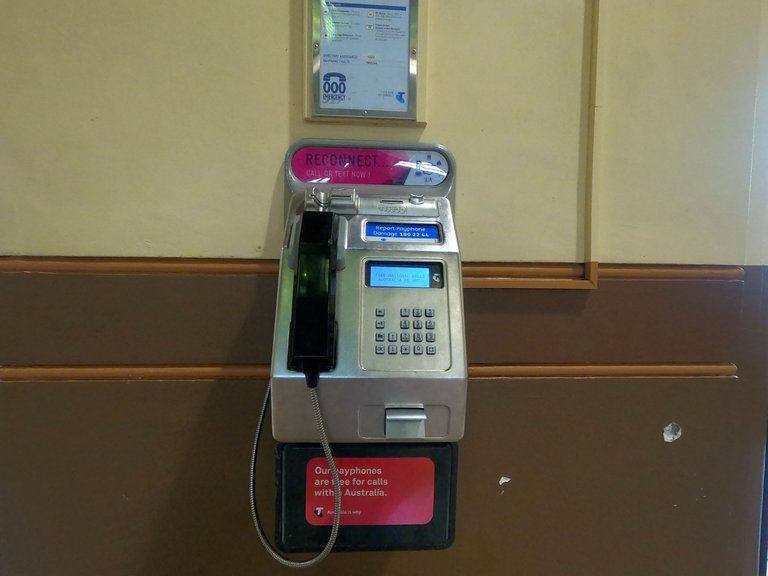 When we walked out of the Ballarat Train Station, we were surprised by the number of old buildings that still remain standing, and well-preserved. Many of these buildings date back to the 1800s and provide a glimpse into what life was like during that time period. Regardless, they are all a part of Ballarat's rich history.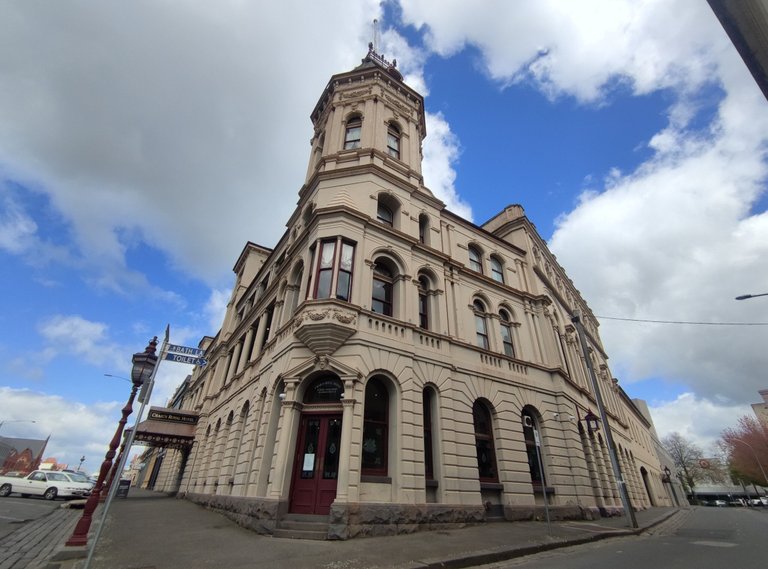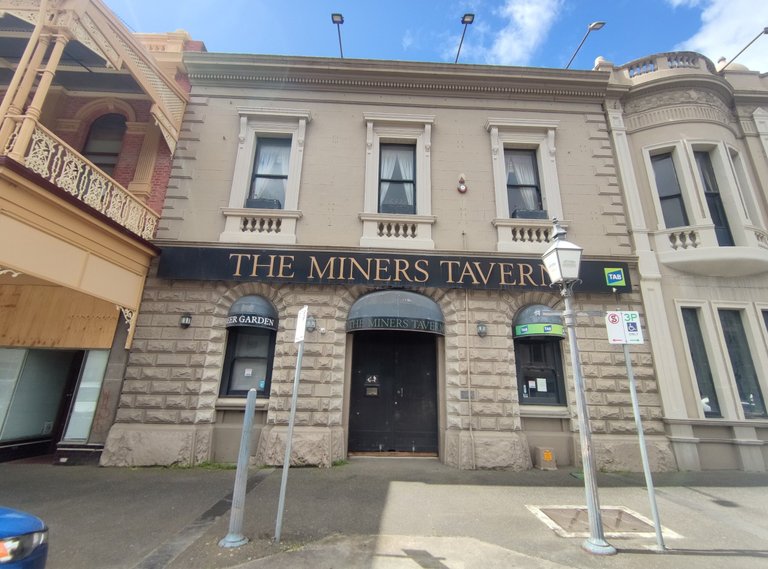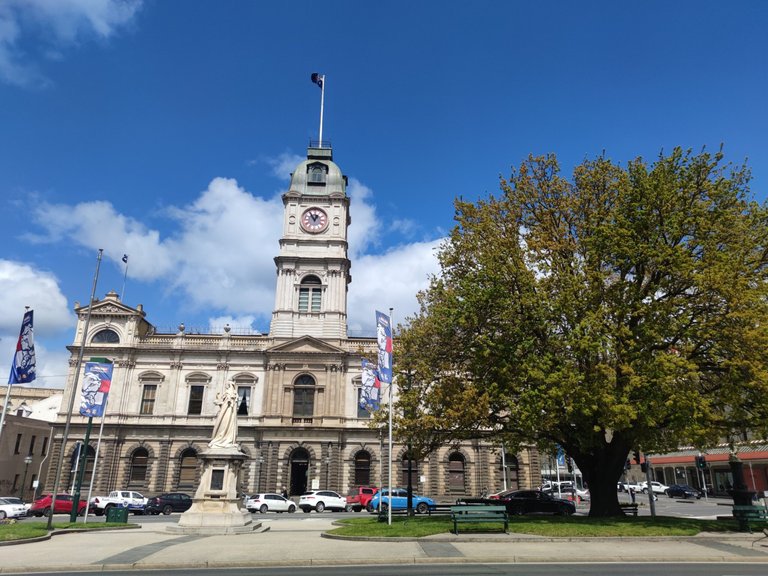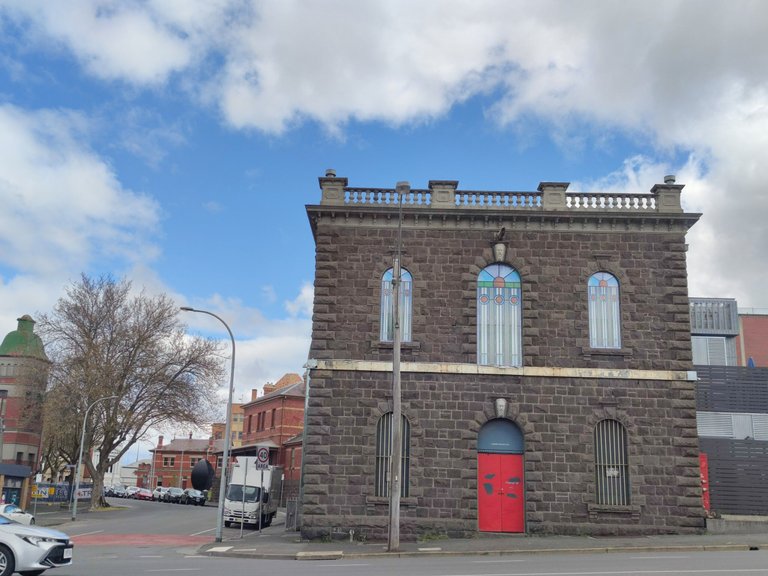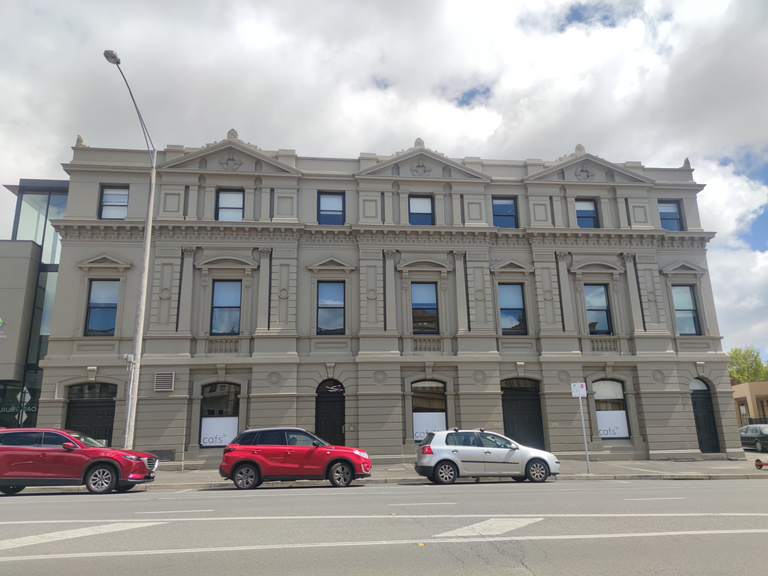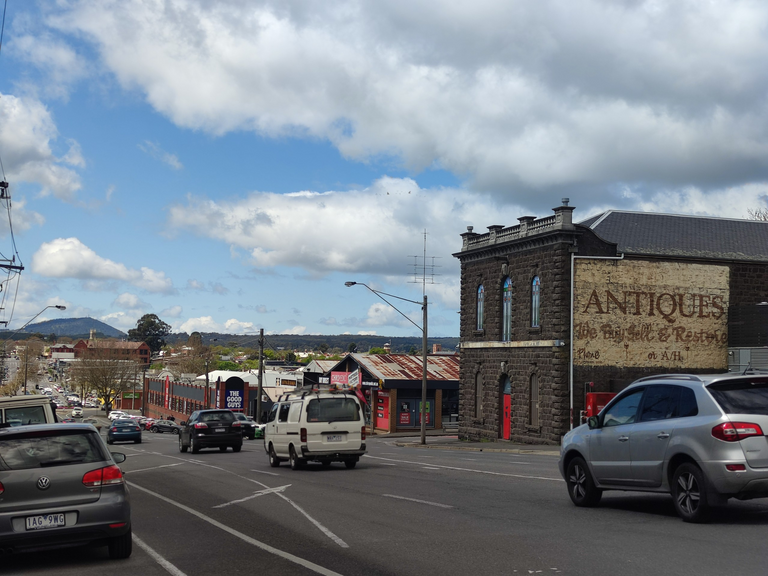 Ballarat is home to a number of historical buildings, many of which are over 150 years old, as well as a vibrant arts and culture scene. A walk around the city centre took us past a number of these significant buildings, including the Town Hall, the Art Gallery and the Royal Hotel.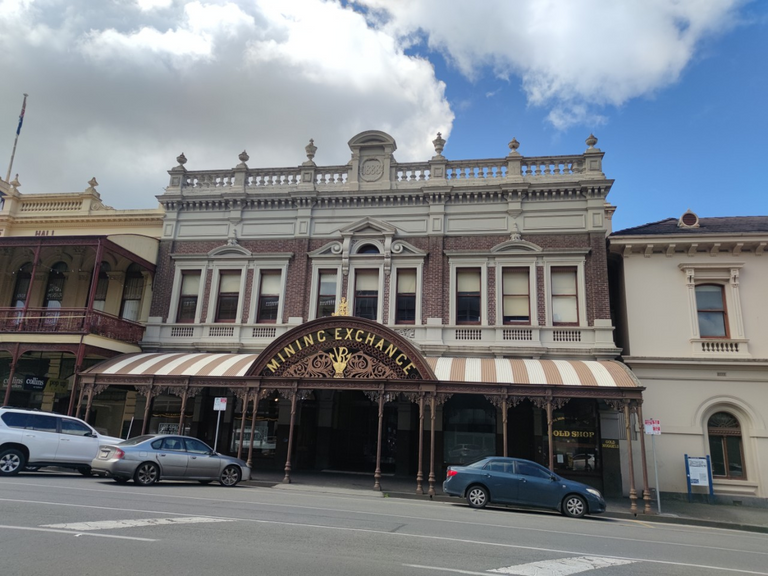 The town is situated in an area that is rich in gold deposits that's why there are many mining exchange shops around. The first gold discovery in the area was made in 1851 and since then, the town has been an important center for gold mining. Today, the town is still home to many gold mines and it is also a popular tourist destination.

This city is full of culture and heritage, with a unique story to tell from its early days as a gold rush town, to its more recent transformation into a thriving regional centre, Ballarat has always been a place of opportunity and growth. Today, the city is home to a diverse range of people and businesses, all of whom contribute to its vibrant culture. It's really fantastic to learn more about the town's history, I highly recommended reading it on Wikipedia

Walking around Ballarat town gave me a very strange and surreal experience. It's wonderful how the town has been able to preserve its historic buildings and traditions, and keep its original charm alive.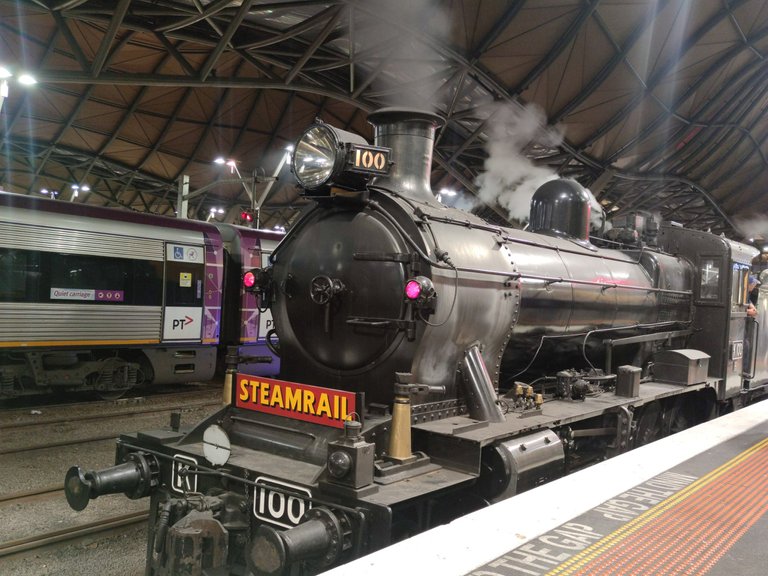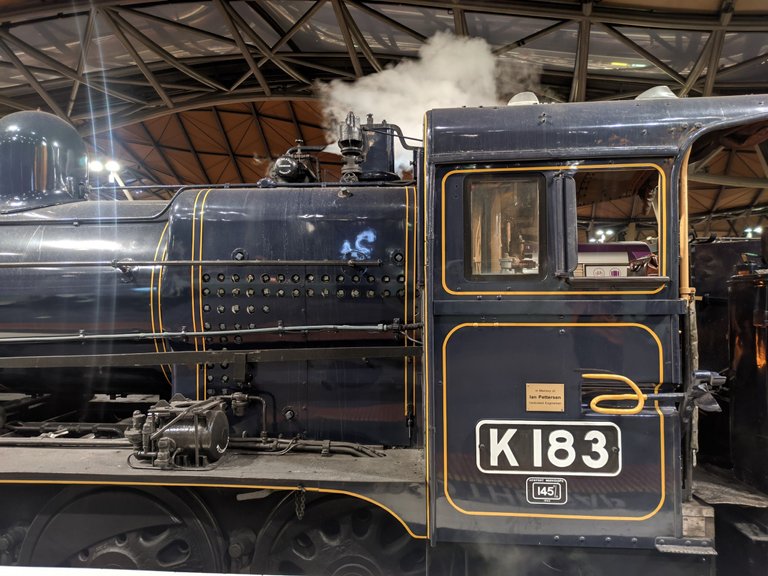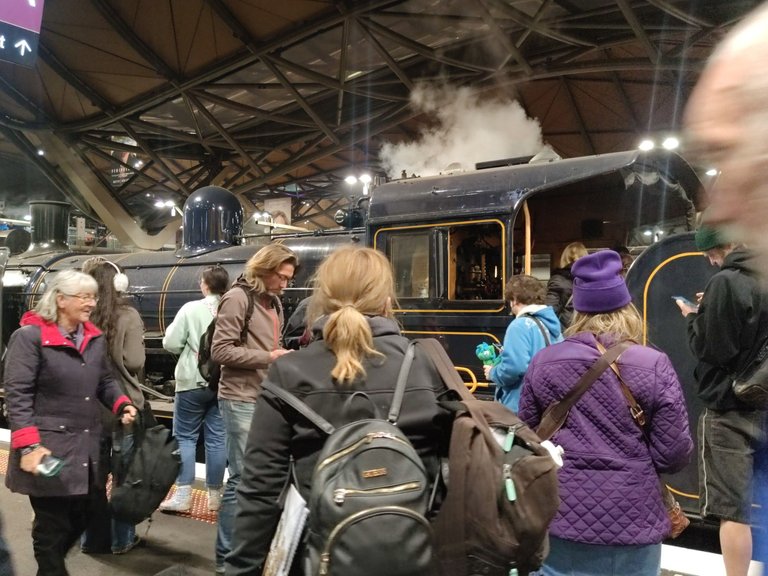 Many people flock to in order to take pictures of the train. When the train passed by any town, everyone would stop what they were doing to watch it go by, and take photograph as well. The kids would run out to wave. The train is something very special, right? :)
We had a few hours strolling around Ballarat, and then got back to the train station to go back to Southern Cross Station with a different track via North Geelong and Werribee.

Slowly yet steady decline that built up speed bringing us into the Geelong region and ultimately reached the western suburb through to Southern Cross.

This historic train ride was an unforgettable trip. I got to experience the Victorian steam train and learn about the historic and cultural Ballarat town. The whole experience was unique and I'm so glad I got to take part in it.