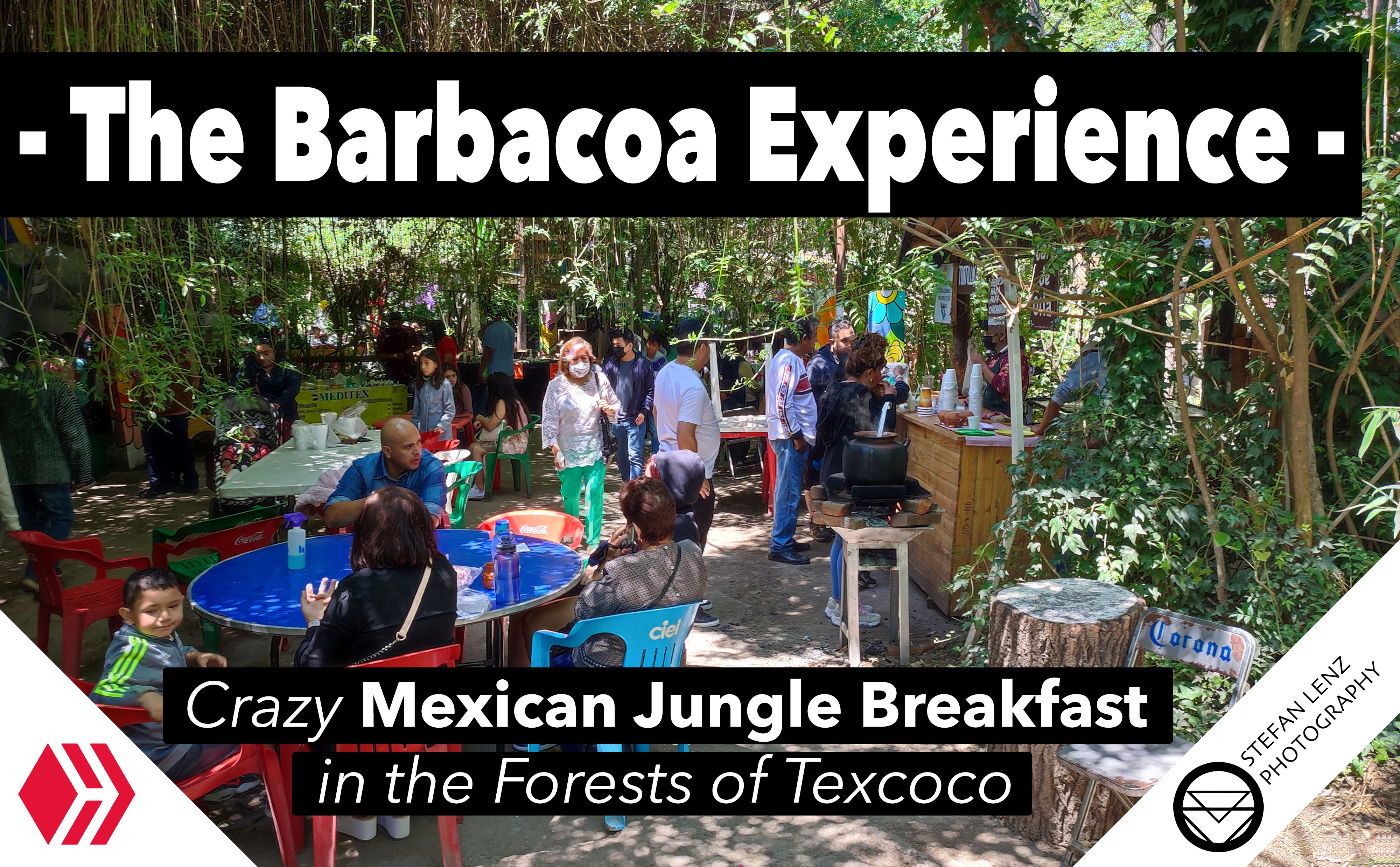 Hello everyone! Today I would like to tell you about a place in Mexico that you have certainly never heard of. You won't find this unique place in any travel guide and in fact I was probably the only foreigner there on the day of my visit. But not only the place is special, but also the food I had there. Have you ever heard of Barbacoa tacos? Just read on if you want to find out more about the craziest day trip I've had in a long time.
Hallo zusammen! Heute möchte ich euch von einem Ort in Mexiko berichten, von dem ihr mit Sicherheit noch nie gehört habt. Diesen einzigartigen Ort findet ihr in keinem Reiseführer und tatsächlich war ich am Tag meines Besuchs wohl der einzige Ausländer dort. Doch nicht nur der Ort ist etwas Besonderes, sondern auch, was ich dort gegessen habe. Habt ihr schon einmal von Barbacoa-Tacos gehört? Lest einfach weiter, wenn ihr mehr über den verrücktesten Tagesausflug, den ich seit langem erlebt habe, lesen möchtet.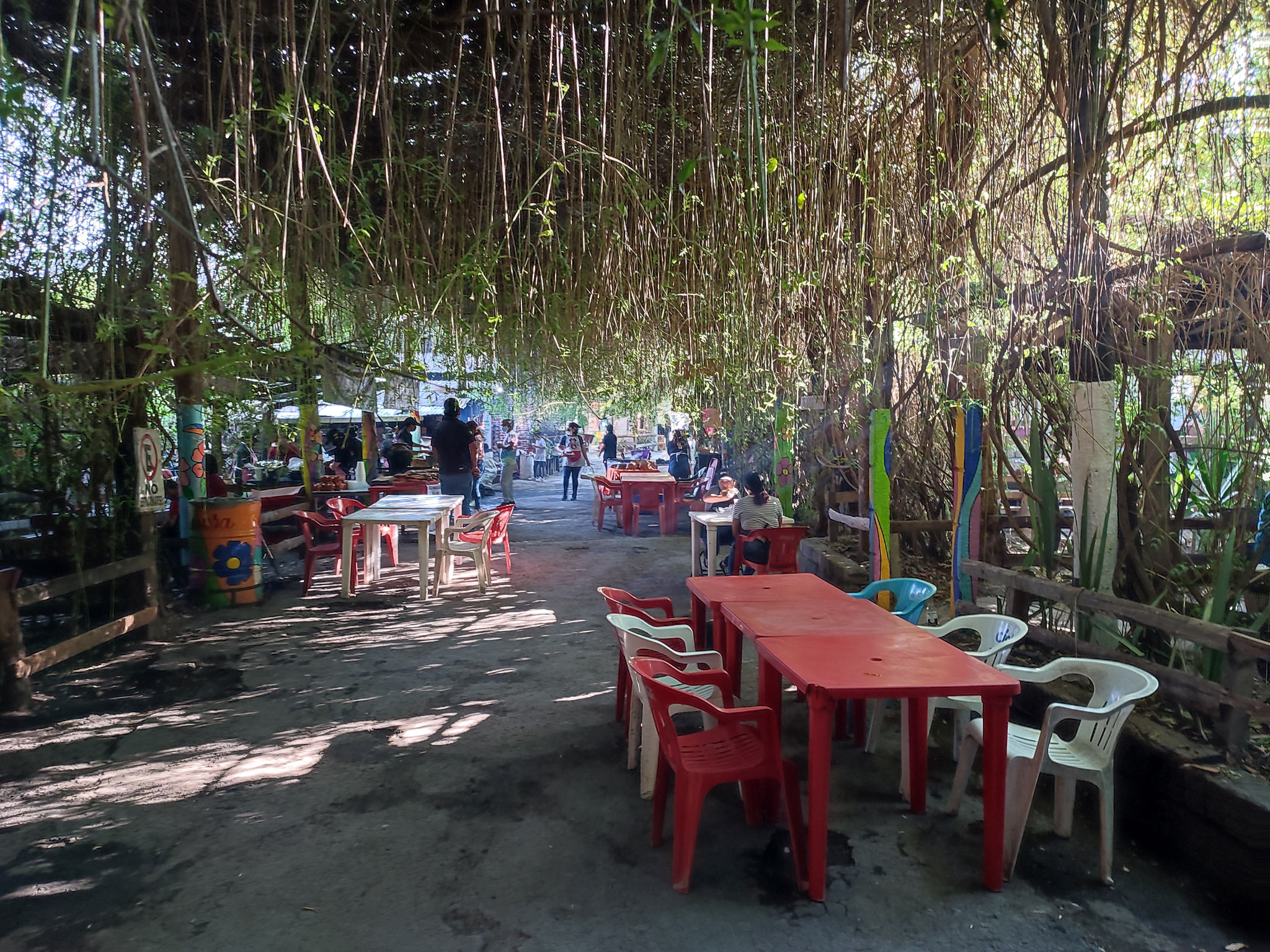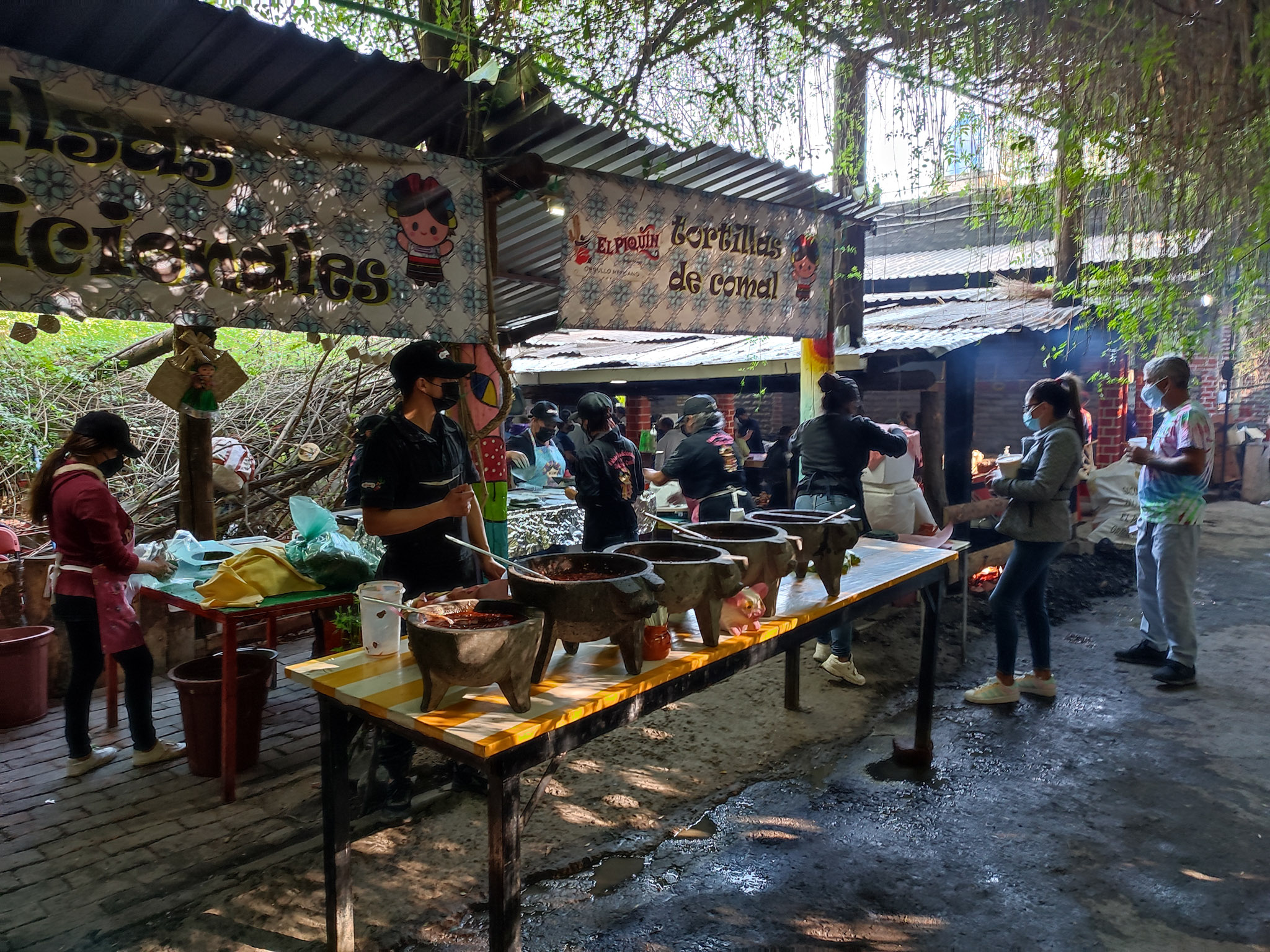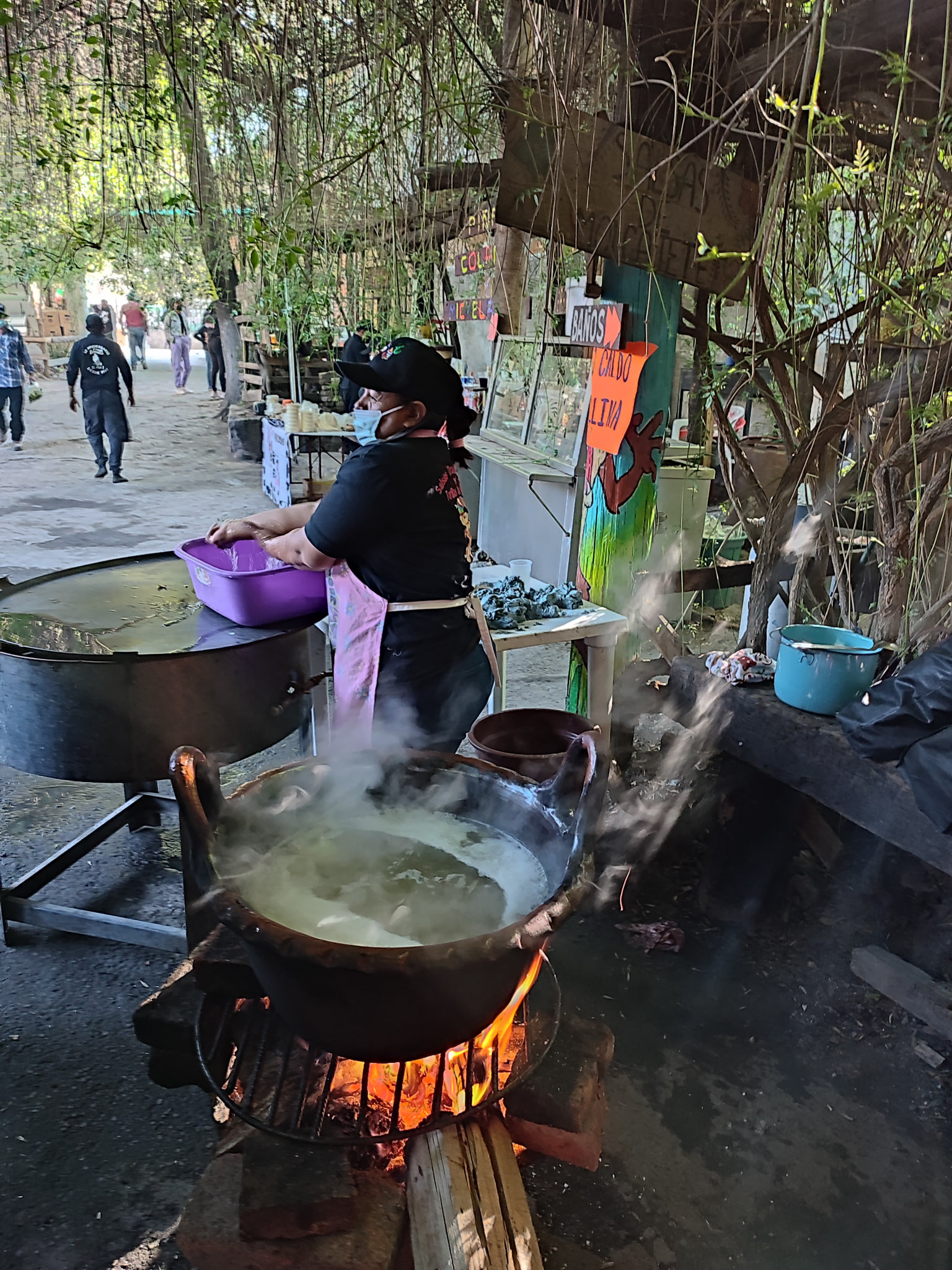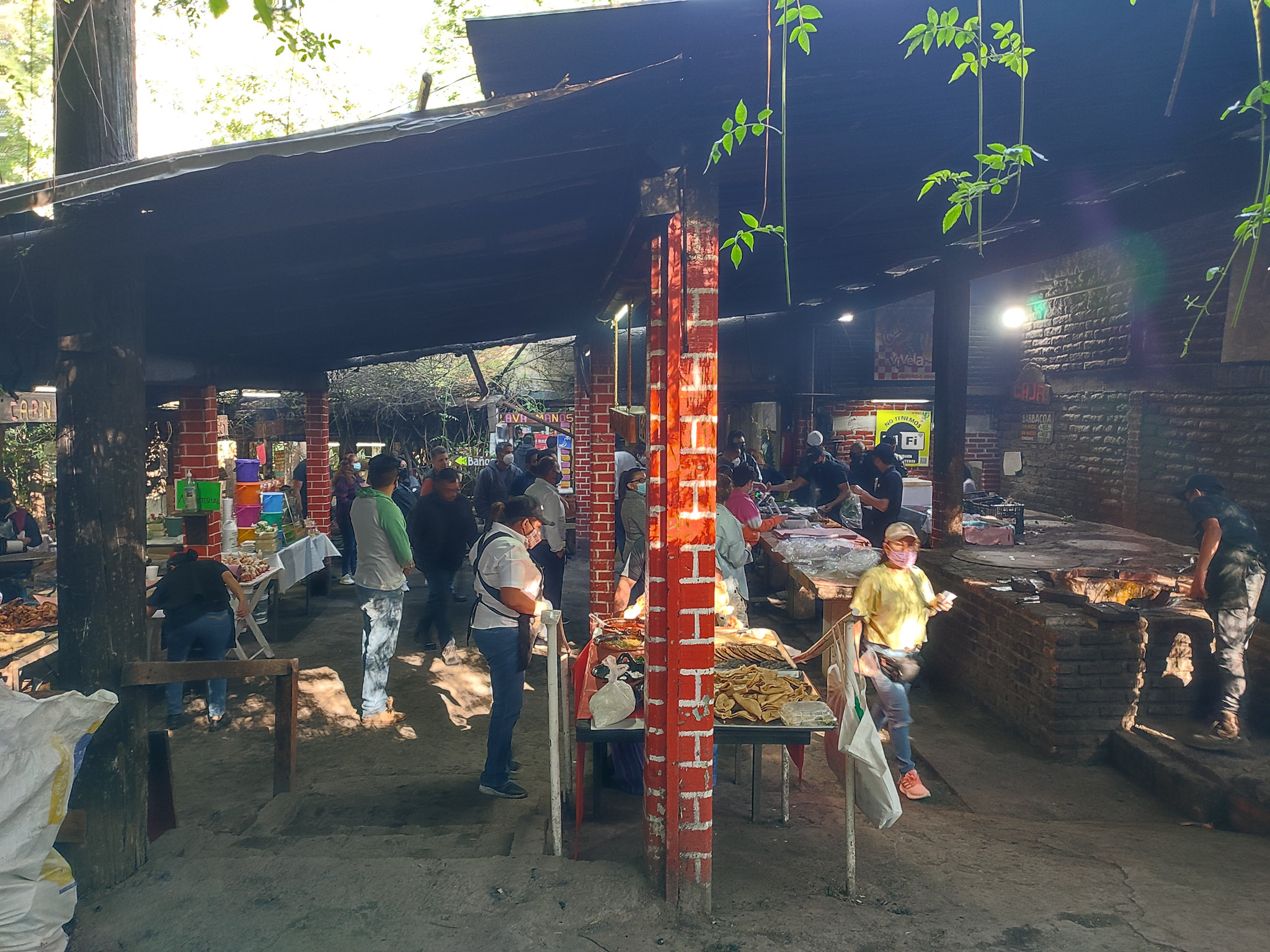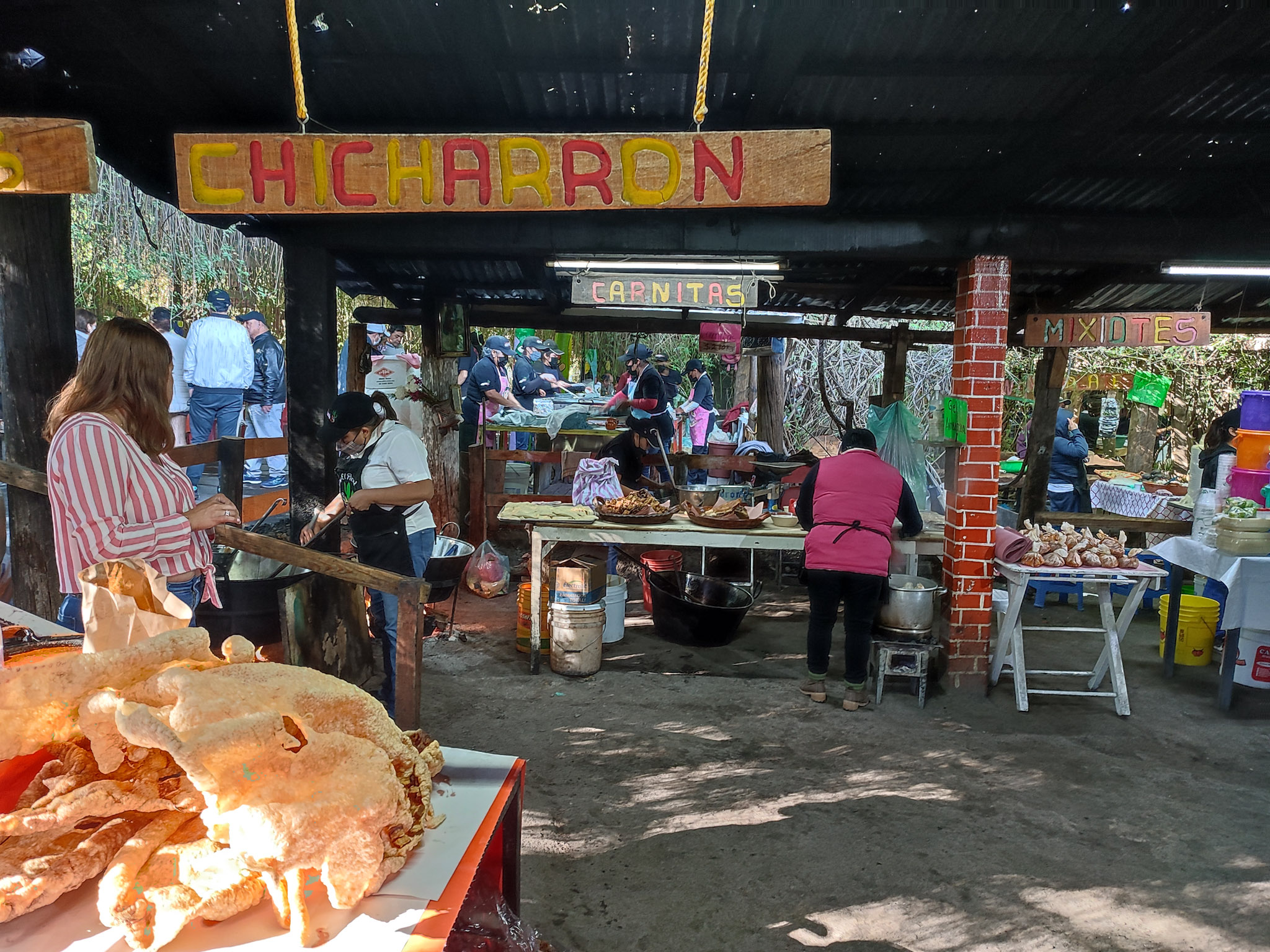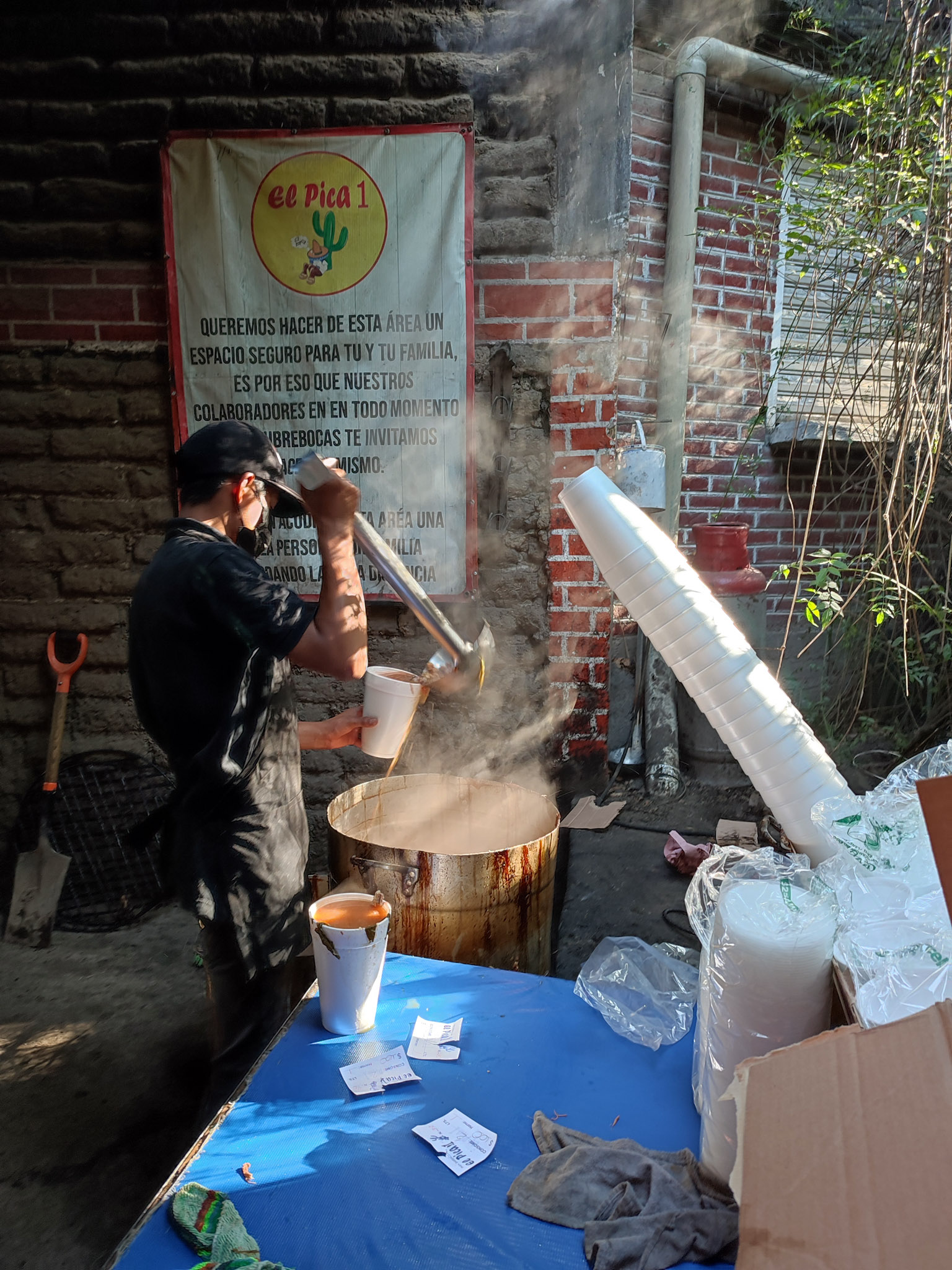 Imagine suddenly hearing the following words from your boyfriend or girlfriend: "Oh and by the way, on Sunday we have to get up at 6am because we're going to a tiny village 2 hours away to have breakfast in the forest with my family." You can surely imagine the huge "What the hell...?" that popped up in my mind at that moment. A few days later I was already in the passenger seat, on the way to "La Purification", close to the city of Texcoco. But our destination was not the village itself, but a market, which was located in a forest nearby. Because to this place hundreds of Mexicans travel every weekend, on the one hand because of the unique jungle atmosphere, but mainly to enjoy Barbacoa meat and other traditional delicacies. But what exactly is this barbacoa meat?
Stellt euch vor, ihr hört von eurem Freund oder eurer Freundin plötzlich die folgenden Worte: "Ach und übrigens, am Sonntag müssen wir um 6 Uhr morgens aufstehen, da wir in ein 2 Stunden entferntes, winziges Dorf fahren, um dort im Wald mit meiner Familie zu frühstücken." Ihr könnt euch, das riesige "Was zum Teufel...?" sicher vorstellen, das in diesem Moment in meinem Kopf auftauchte. Einige Tage später befand ich mich bereits auf dem Beifahrersitz, auf dem Weg nach "La Purification", in der Nähe der Stadt Texcoco. Doch unser Ziel war nicht das Dorf selbst, sondern ein Markt, der sich in einem Wald in der Nähe befand. Denn an diesen Ort reisen jedes Wochenende hunderte Mexikaner, zum einen wegen der einzigartigen Dschungel-Atmosphäre, hauptsächlich aber, um Barbacoa-Fleisch und andere traditionelle Köstlichkeiten zu genießen. Doch um was handelt es sich bei diesem Barbacoa-Fleisch eigentlich genau?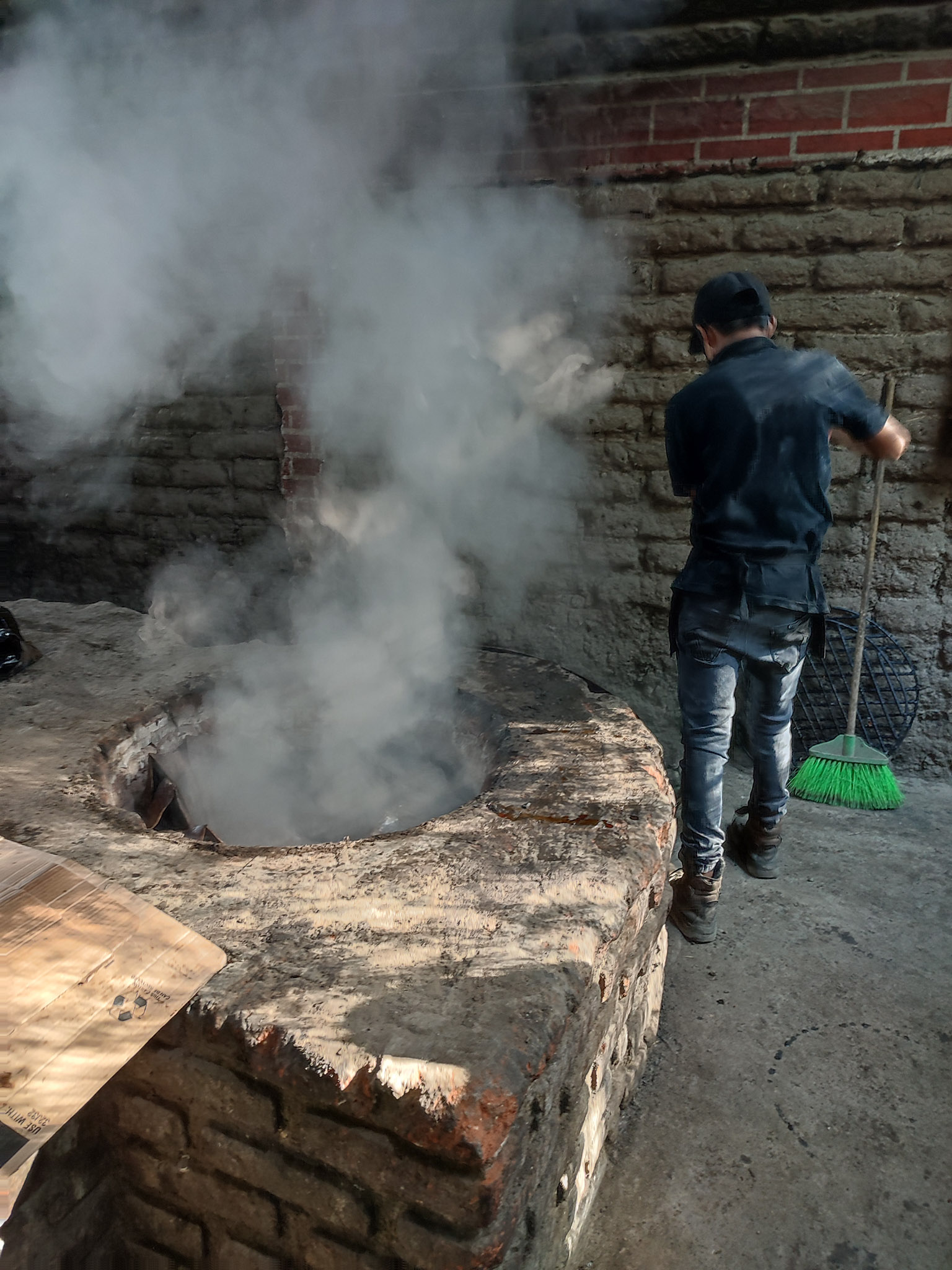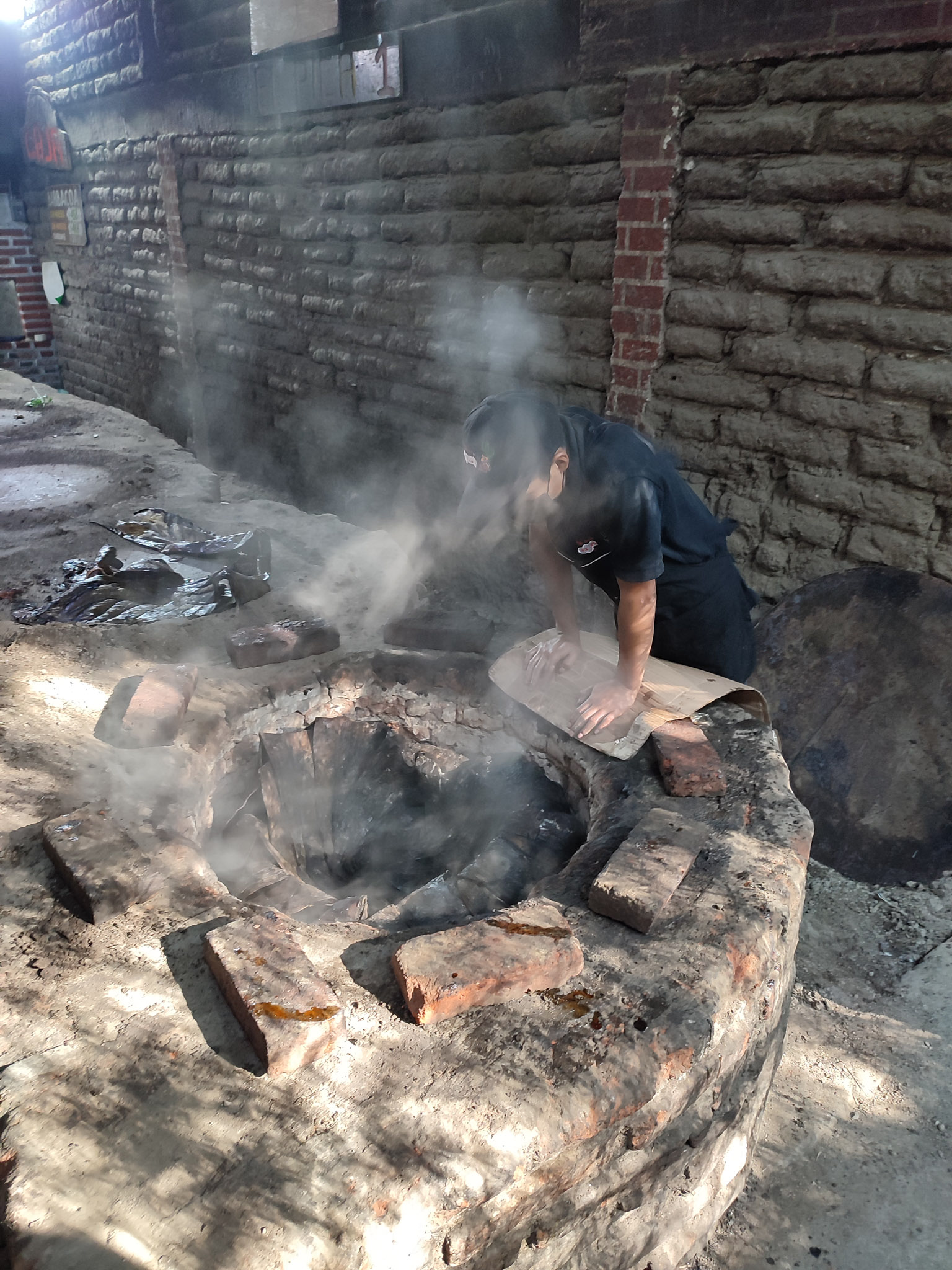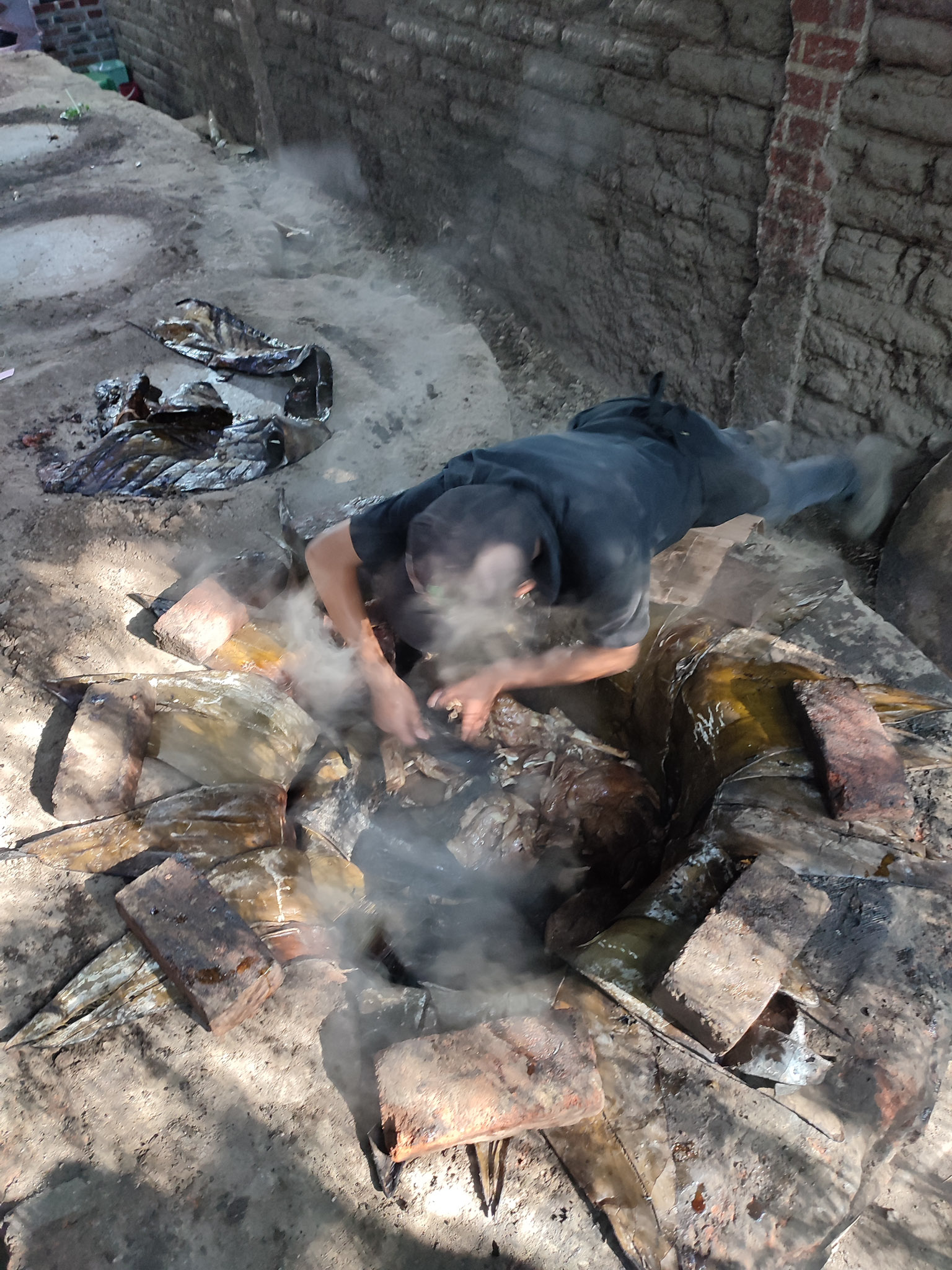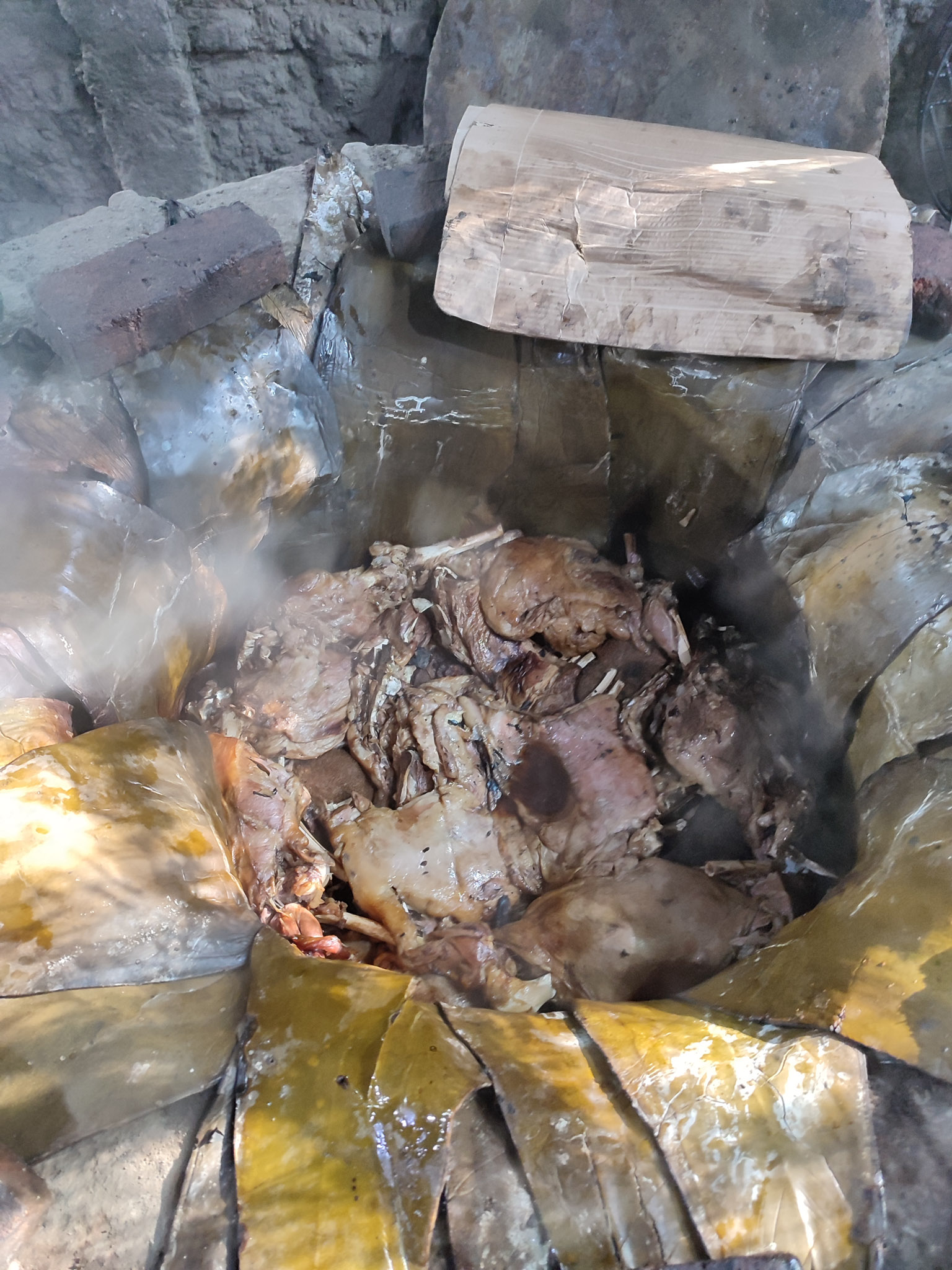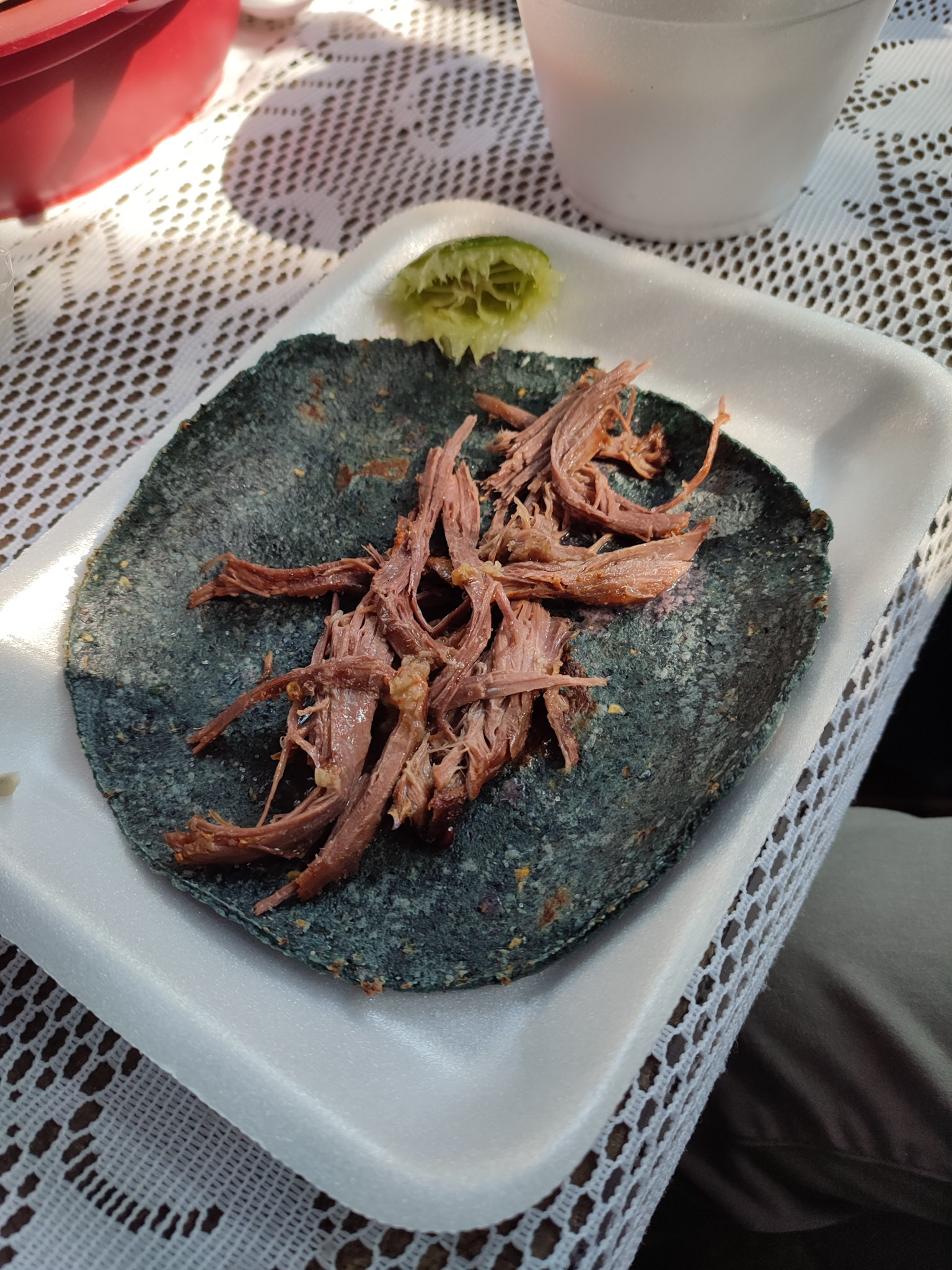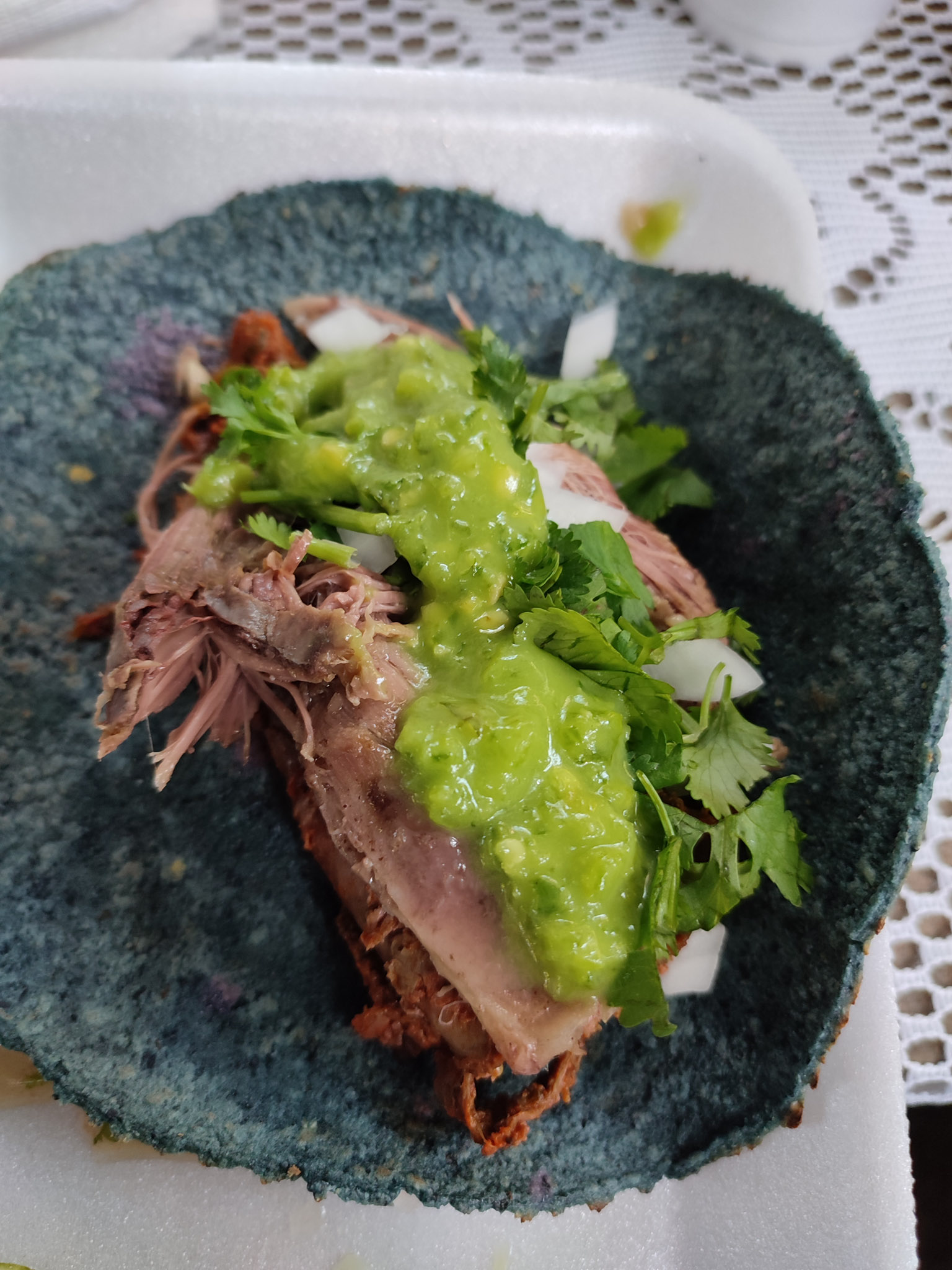 Barbacoa is a centuries-old cooking method. Here, large pieces of meat (in this case lamb) are slowly cooked in pits. These pits are previously covered with agave leaves and the meat is also covered with these leaves. The first records of this method of preparation date back to 1526. By the way, the term "barbecue" also comes from this method and the word "barbacoa". In Mexico, the fully cooked meat is eaten with tortillas and some side dishes. I can tell you, while the meat in the cooking pits may not look very appetizing, a freshly prepared barbacoa taco is also something for the eye. What is truly unique, however, is the taste experience. Unfortunately, I'm not used to eating much in the morning, but it was definitely the richest breakfast I've had in a long time.
Barbacoa ist eine Jahrhunderte alte Zubereitungsmethode. Hierbei werden große Fleischstücke (in diesem Fall Lamm) langsam in Gruben gegart. Diese Gruben werden zuvor mit Agavenblättern ausgekleidet und auch das Fleisch wird mit diesen Blättern bedeckt. Erste Aufzeichnungen über diese Zubereitungsmethode gehen bis in das Jahr 1526 zurück. Der Begriff "Barbecue" stammt übrigens auch von dieser Methode und dem Wort "Barbacoa". In Mexiko wird das fertig gegarte Fleisch mit Tortillas und einigen Beilagen gegessen. Ich kann euch sagen, während das Fleisch in den Gargruben noch nicht besonders appetitlich aussieht, ist ein frisch zubereiteter Barbacoa-Taco auch etwas für das Auge. Wirklich einzigartig ist aber das Geschmackserlebnis. Leider bin ich es nicht gewohnt, morgens viel zu essen, doch es war für mich definitiv das reichhaltigste Frühstück seit langem.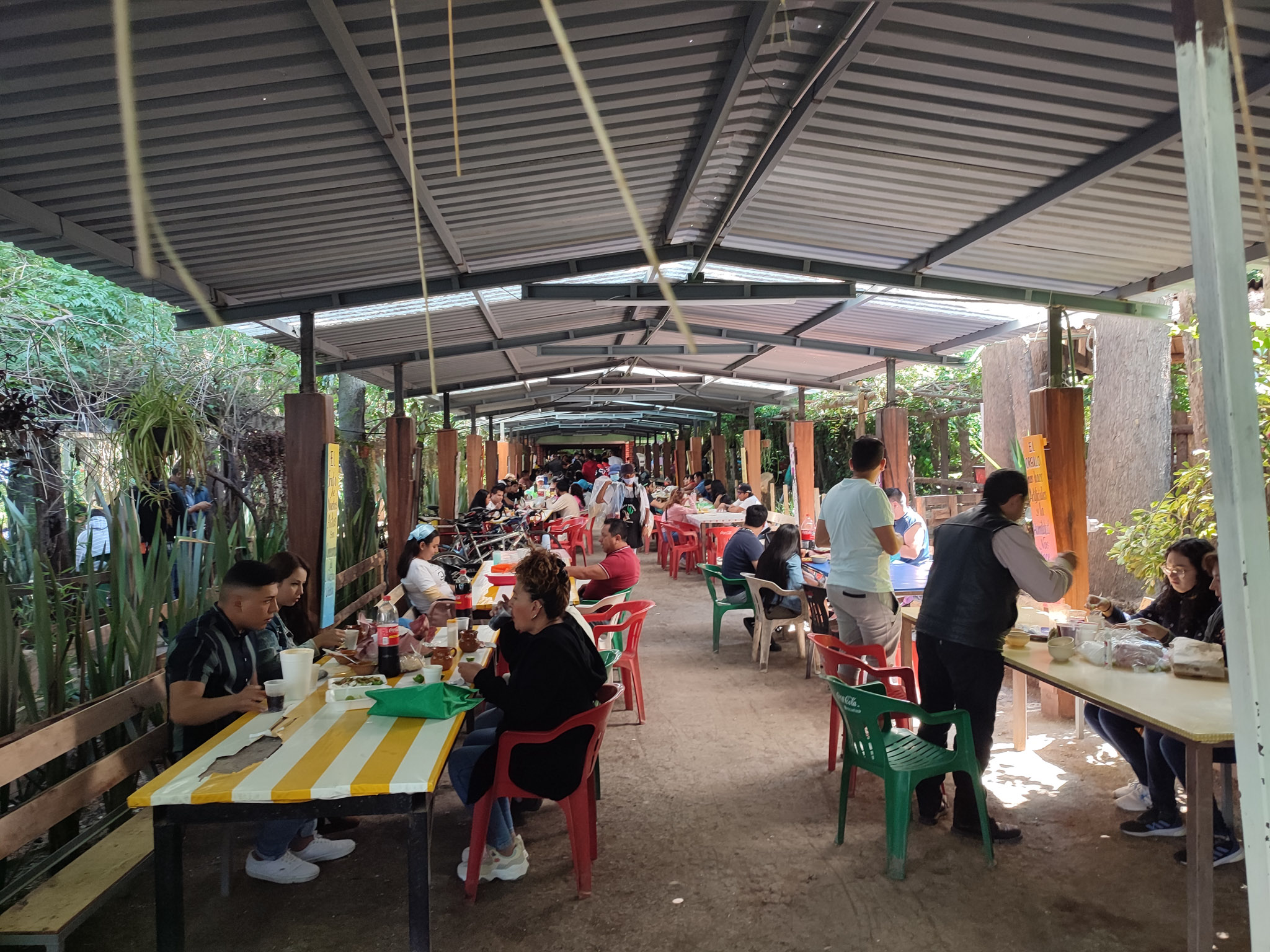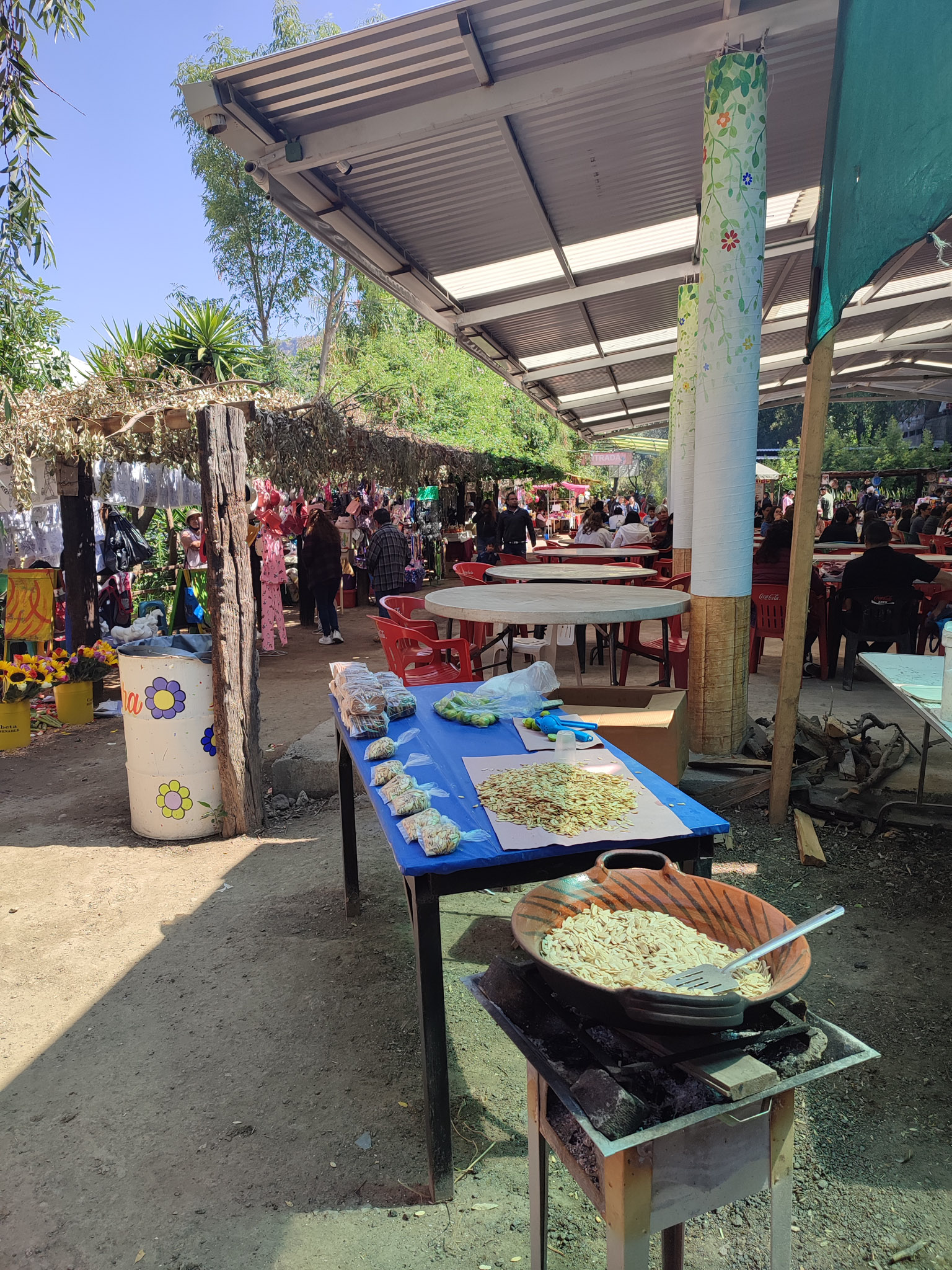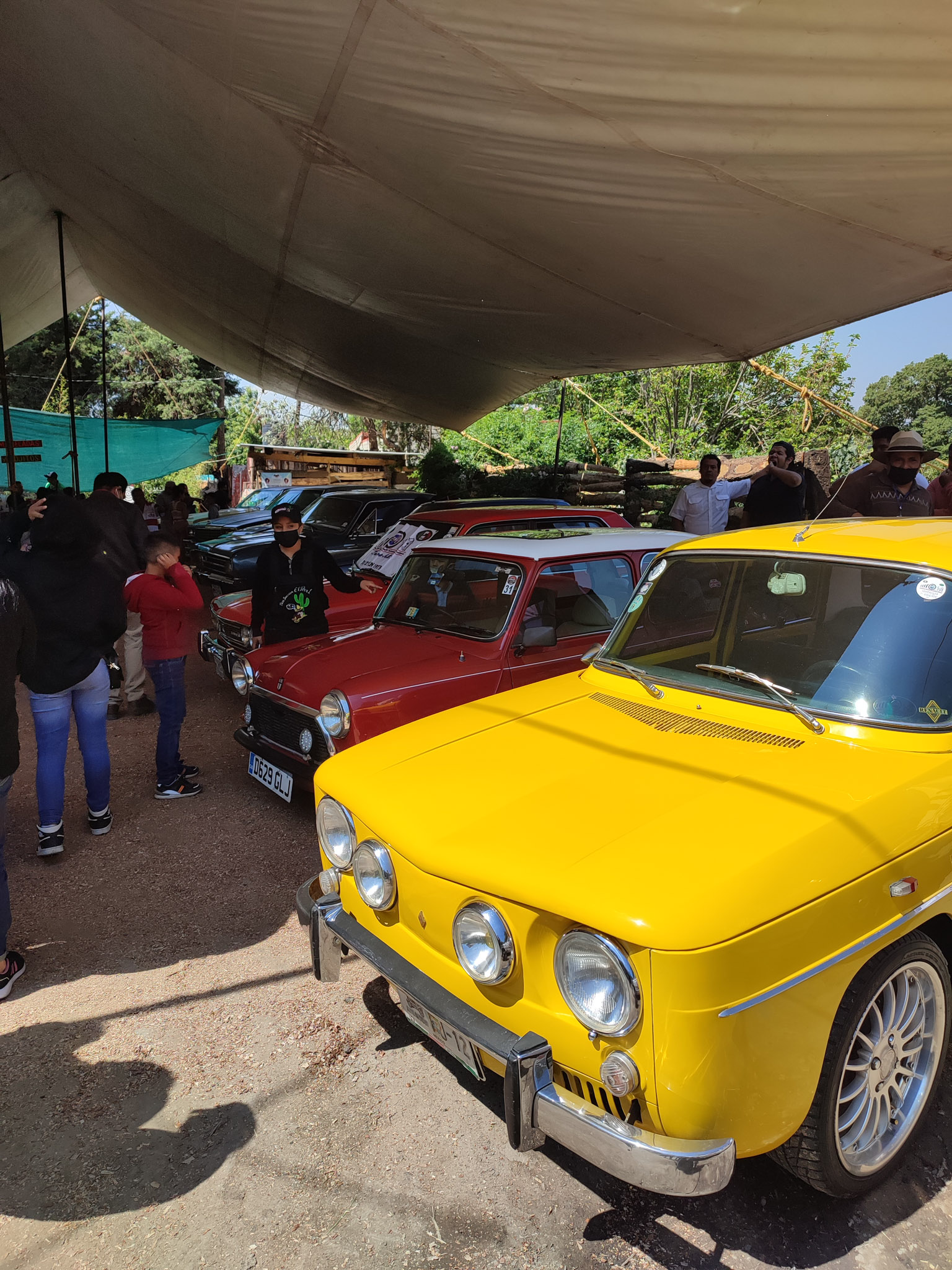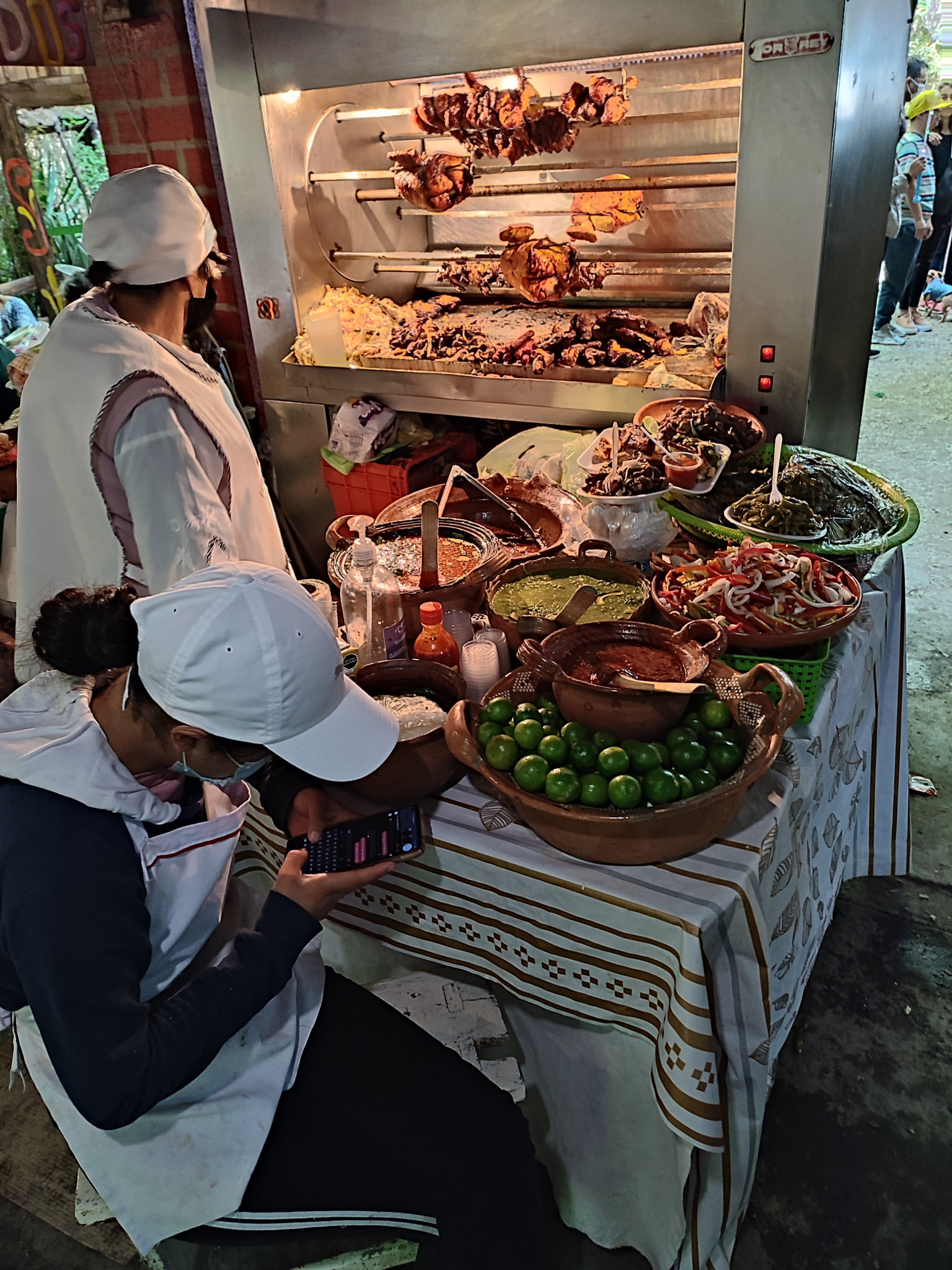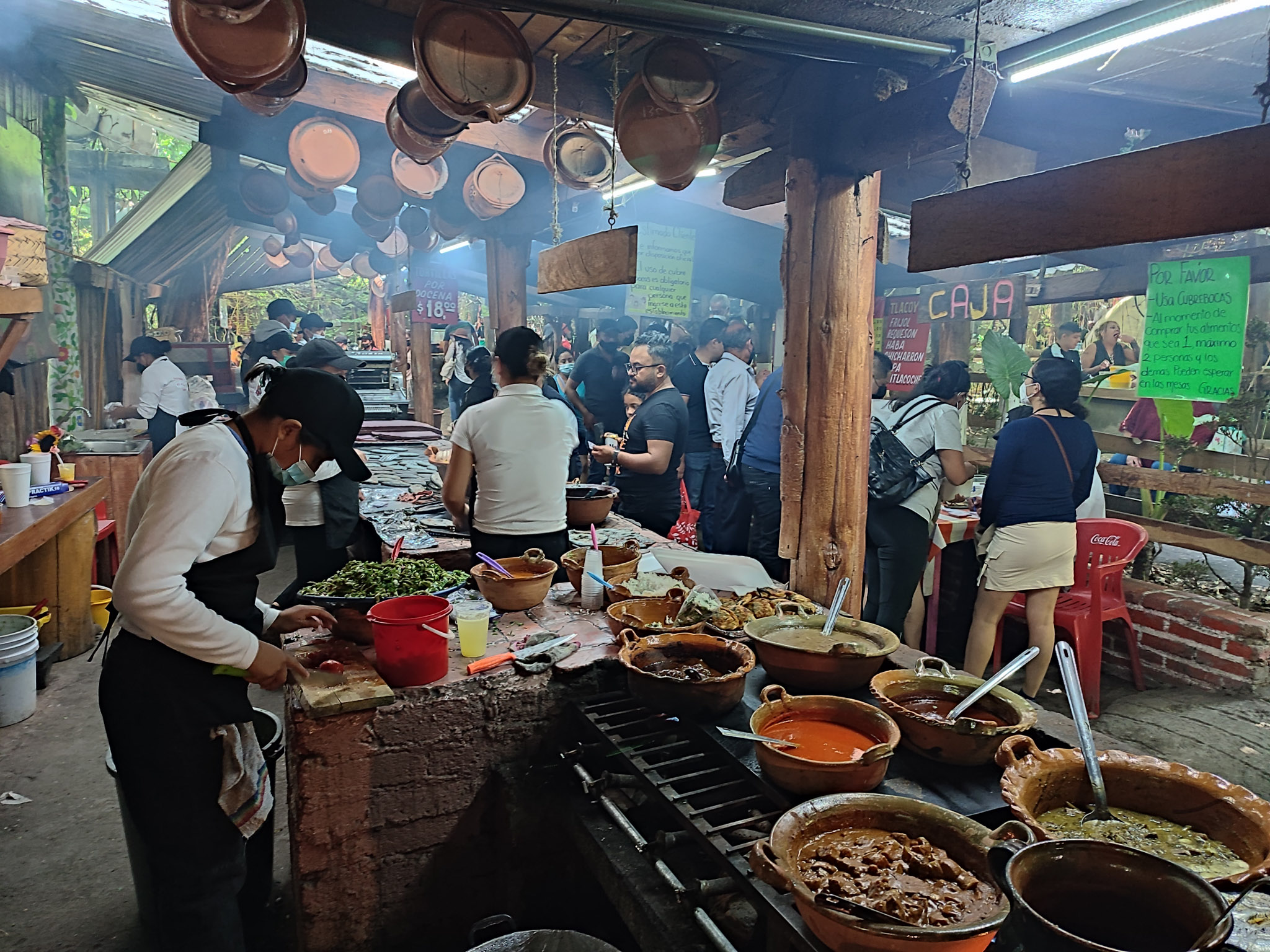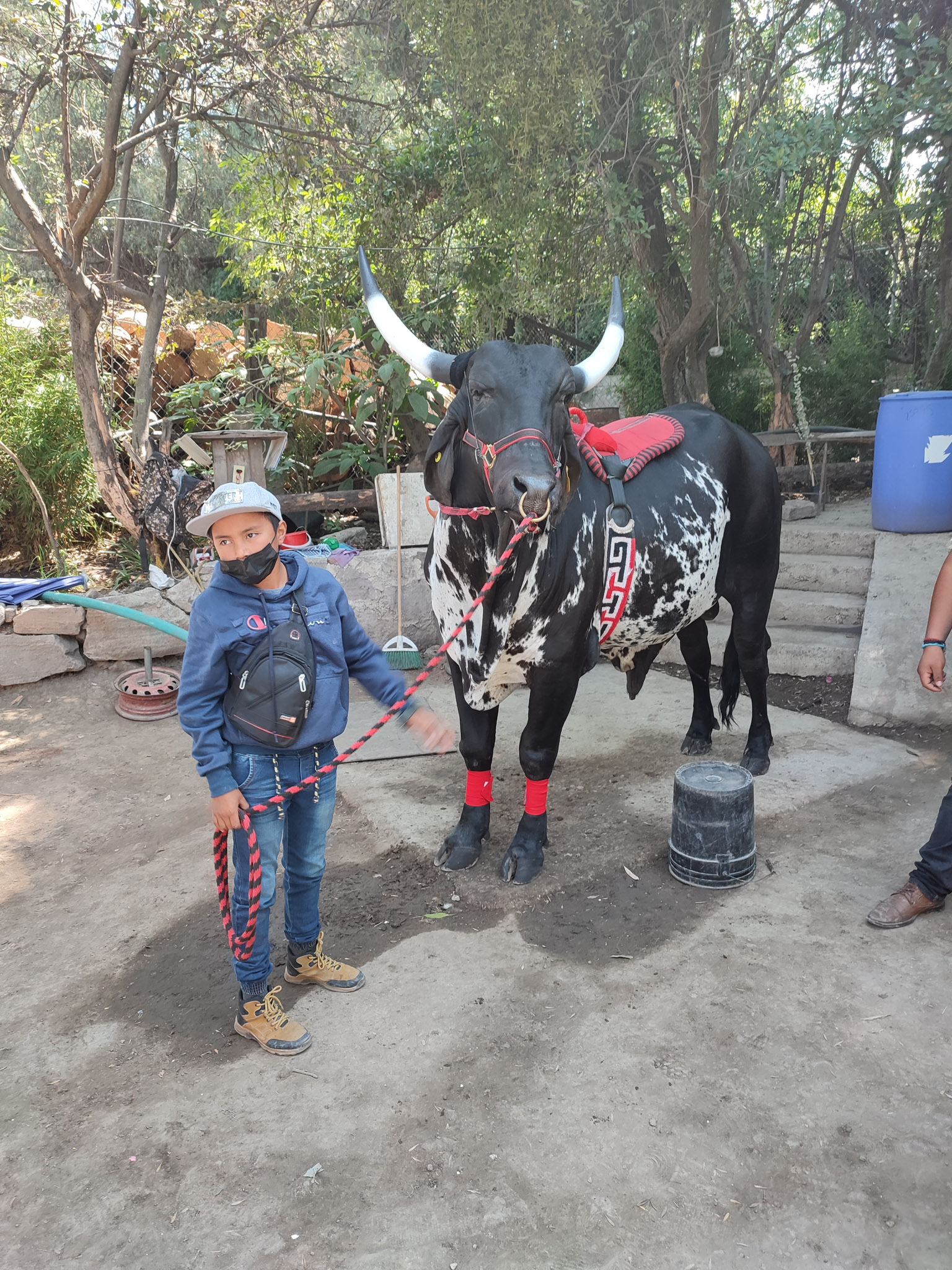 But that's not all! In addition to the culinary delights, entertainment is the main focus at La Purificacion. On the day of my visit, there was a festival atmosphere there! Huge crowds moved along the paths lined with market stalls, there were classic cars to see, you could ride a bull, numerous musicians performed and much more. And all this in the context of a unique jungle atmosphere. Crazy, right? For me as a non-Mexican, this morning was incredibly exciting and partly pure sensory overload!
Doch damit nicht genug! Neben den kulinarischen Genüssen, steht vor allem Unterhaltung im Vordergrund in La Purificacion. Am Tag meines Besuchs herrschte hier Volksfest-Stimmung! Riesige Menschenmassen bewegten sich entlang der von Marktständen gesäumten Pfade, es gab Oldtimer zu besichtigen, man konnte einen Bullen reiten, zahlreiche Musiker traten auf und vieles mehr. Und das alles im Rahmen einer einzigartigen Dschungel-Atmosphäre. Verrückt, oder? Für mich als Nicht-Mexikaner war dieser Vormittag unglaublich aufregend und teilweise Reizüberflutung pur!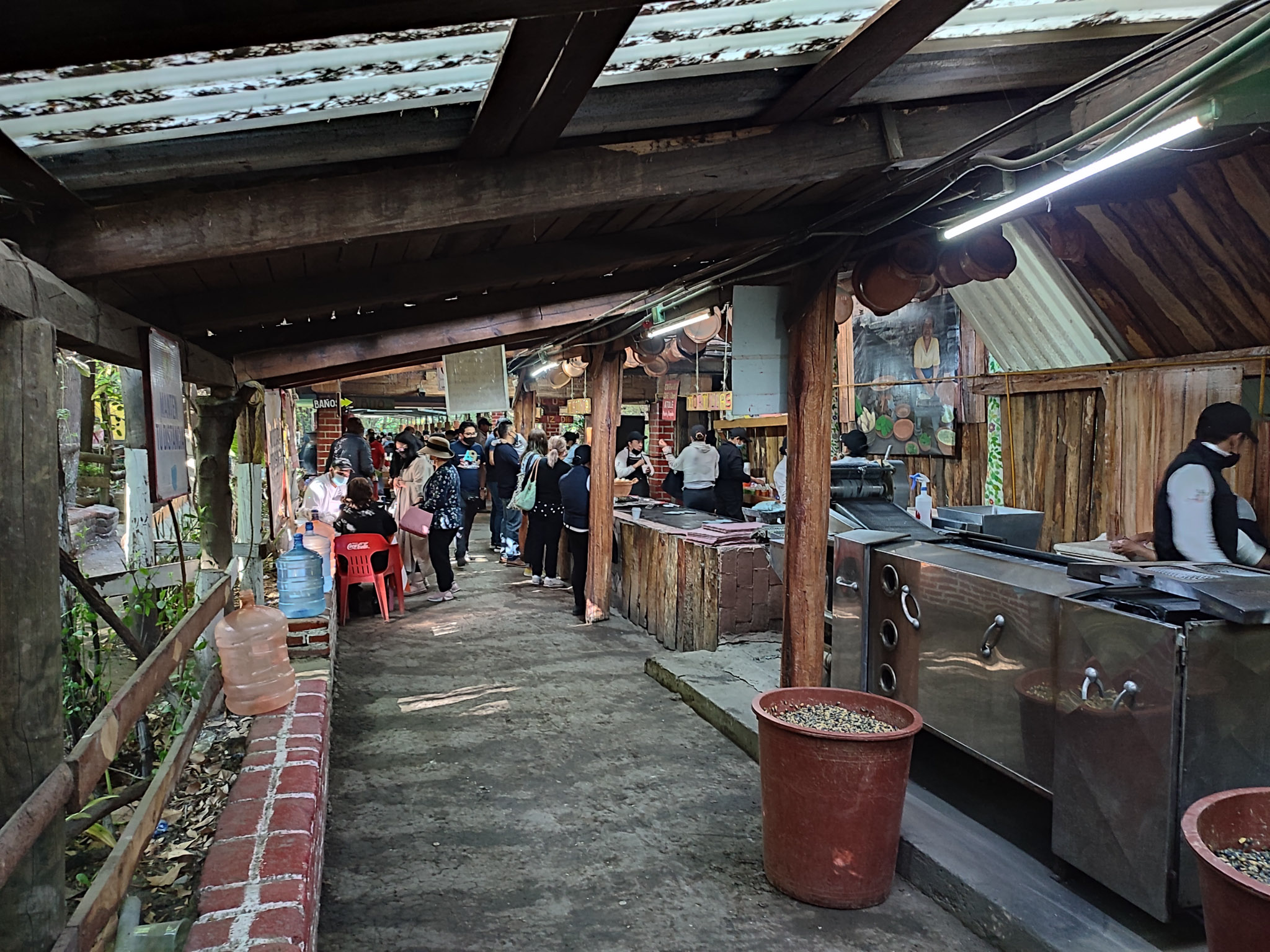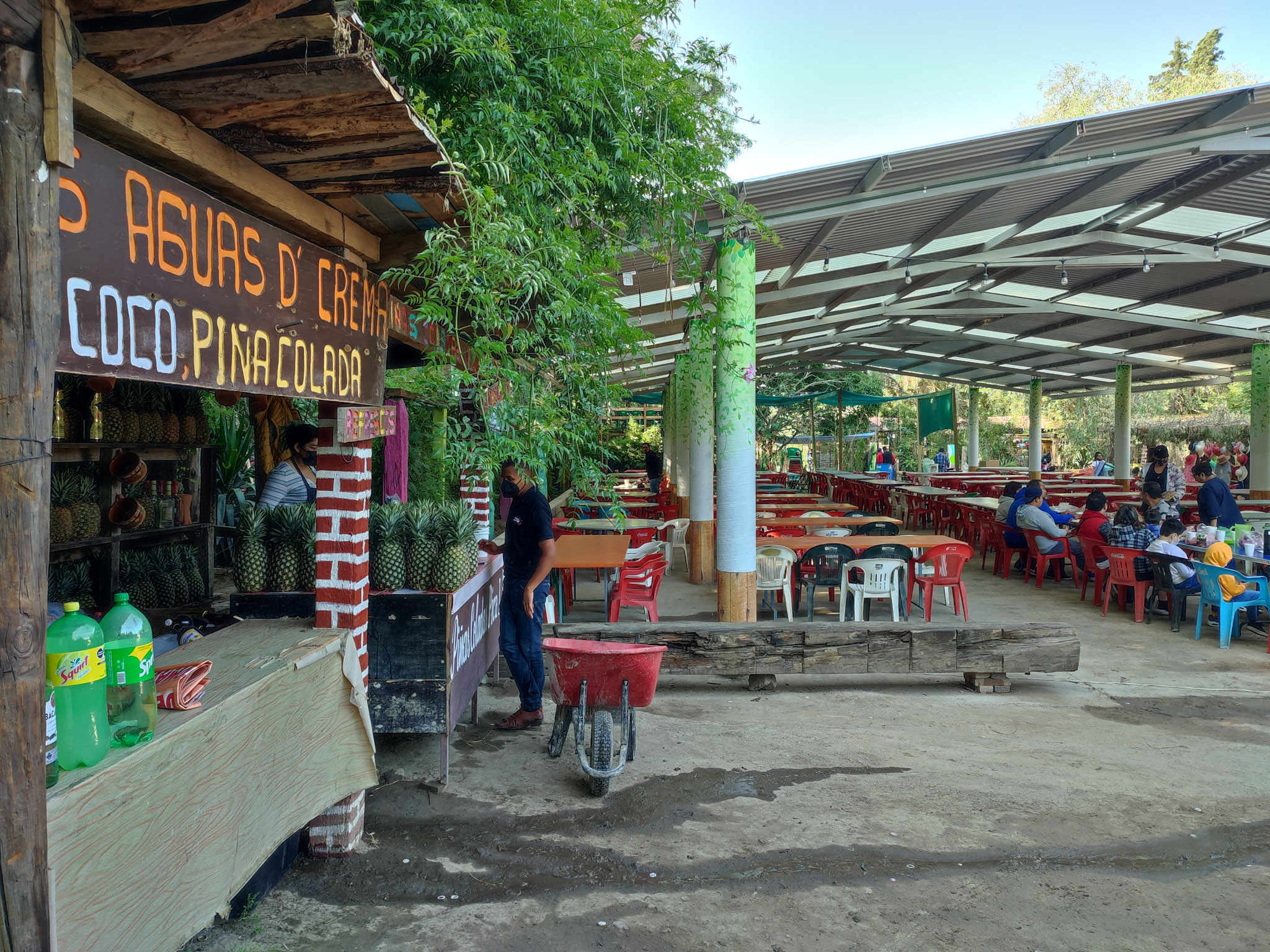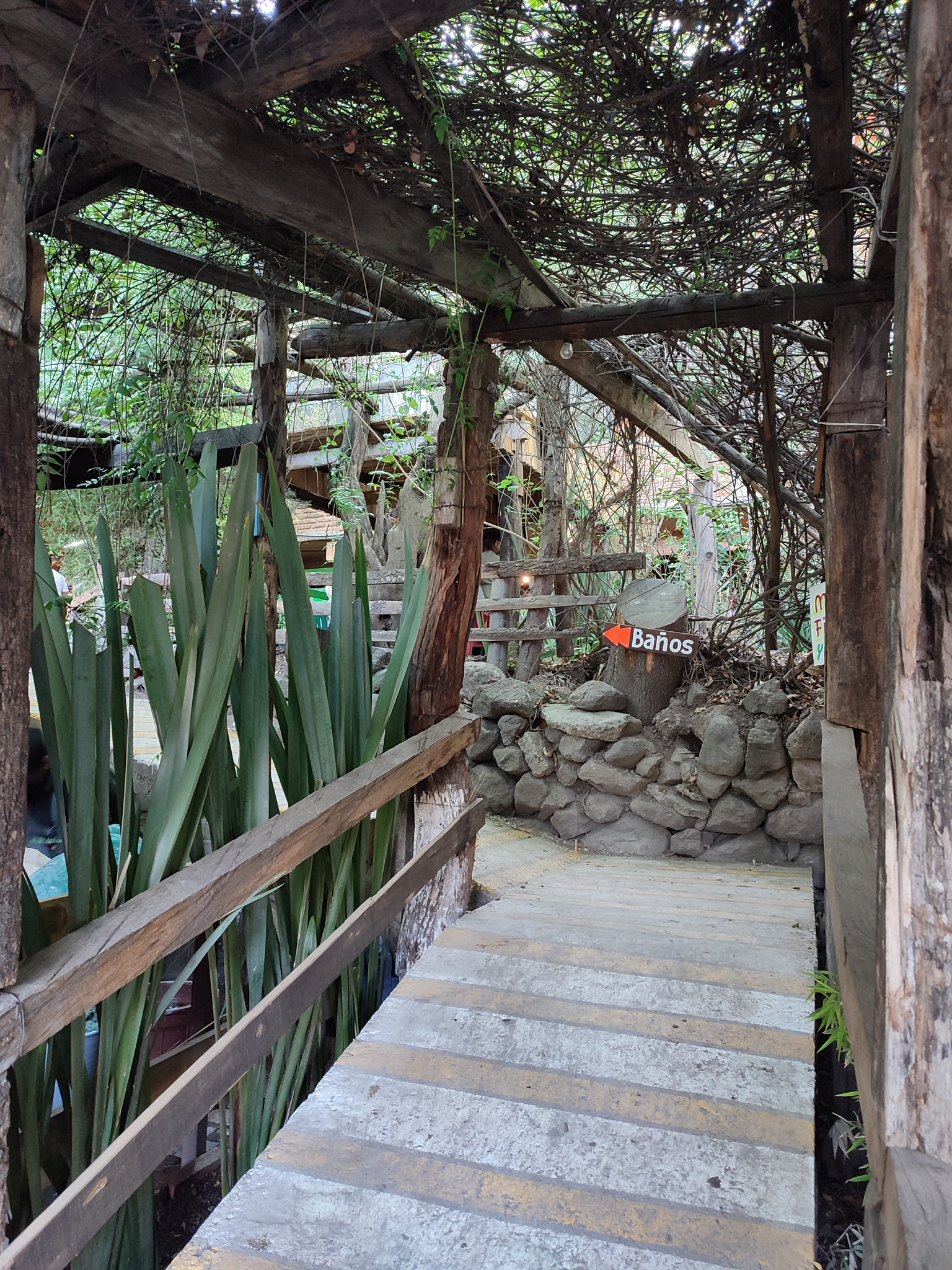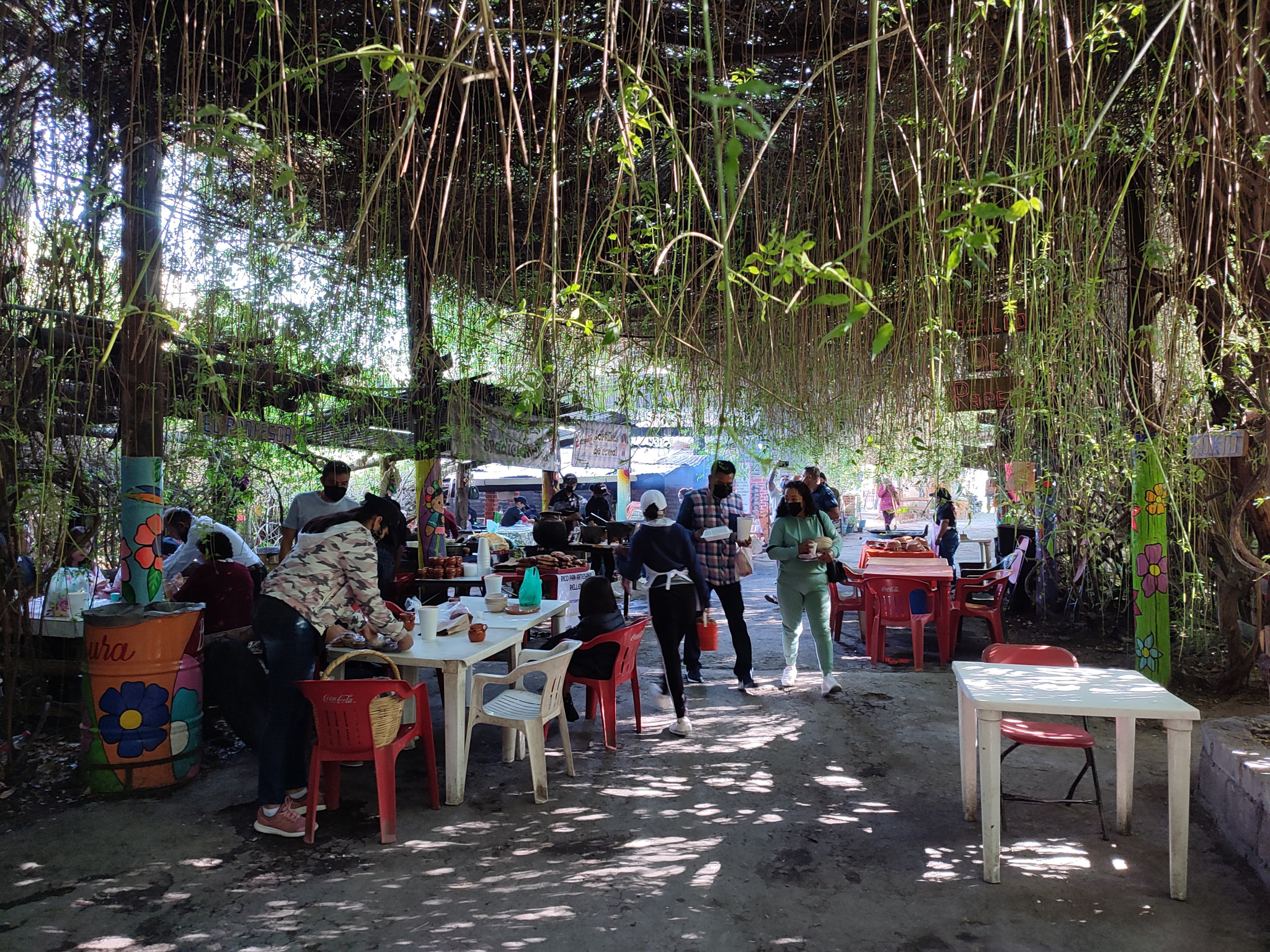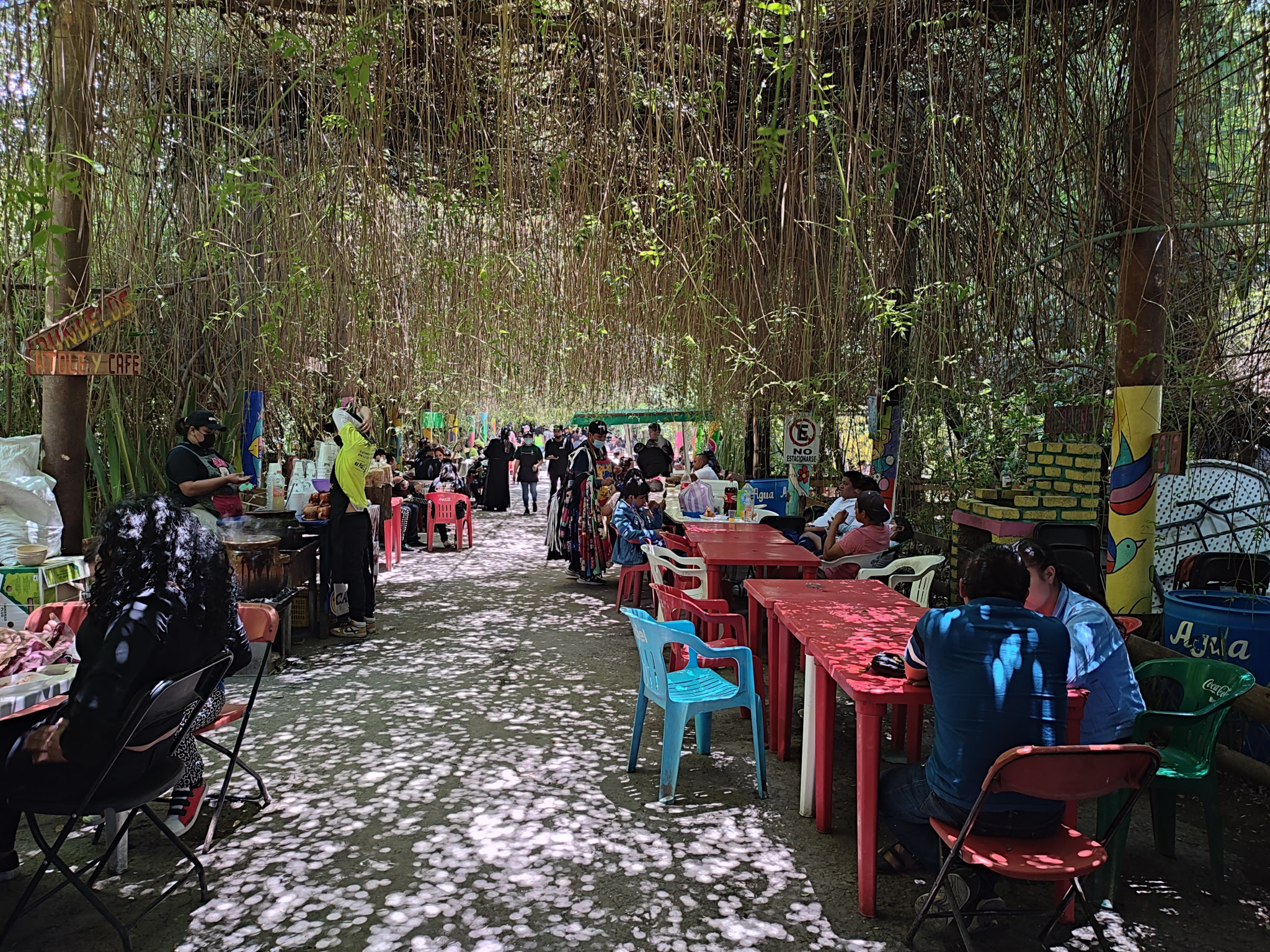 This trip was really special for me. The Barbacoa experience left its mark on me and gave me a valuable insight into the Mexican way of life. This country manages to inspire and surprise me again and again. I can't wait to experience more adventures in Mexico. For now, however, my journey continues in the USA. Be curious about from which famous metropolis I will soon report to you!
Dieser Ausflug war wirklich etwas Besonderes für mich. Das Barbacoa-Erlebnis hat mich geprägt und mir einen wertvollen Einblick in das mexikansiche Lebensgefühl vermittelt. Dieses Land schafft es, mich immer wieder aufs neue zu begeistern und zu überraschen. Ich kann es kaum erwarten, weitere Abenteuer in Mexiko zu erleben. Vorerst geht es aber bei mir nun in den USA weiter. Seid gespannt, von welcher berühmten Metropole ich euch demnächst berichten werden!
See you soon!/Bis bald!
Stefan

Check out my other recent posts: