Hi friends, how are you today?!
The Toca do Cabo Trail is located in the beach of Quatro Ilhas. I went for a short hike after the sunrise to the Toca do Cabo point on Quatro Ilhas Beach, which is located at the far end of the right side of the beach.
Brasil South Coast Trip - Quatro Ilhas Trail to Toca do Cabo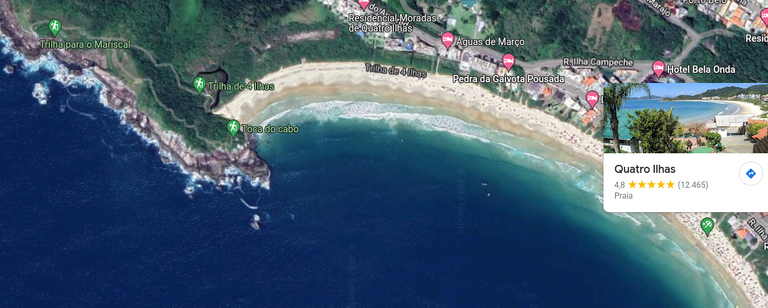 The Quatro Ilhas Beach is named for the four islands visible in the distance: Macuco, Ilha das Galés, Ilha Deserta, and Ilha do Arvoredo, all of which are part of the Arvoredo Archipelago Reserve, a national park reserve with abundant marine life.
There are only a few places open to the public, including some excellent scuba diving areas. However, according to local reports, it appears to be closed. My first scuba diving baptism took place there, and it was unforgettable. I recall swimming alongside sea turtles and several fish species, including stingrays.
Welcome to 4Ihas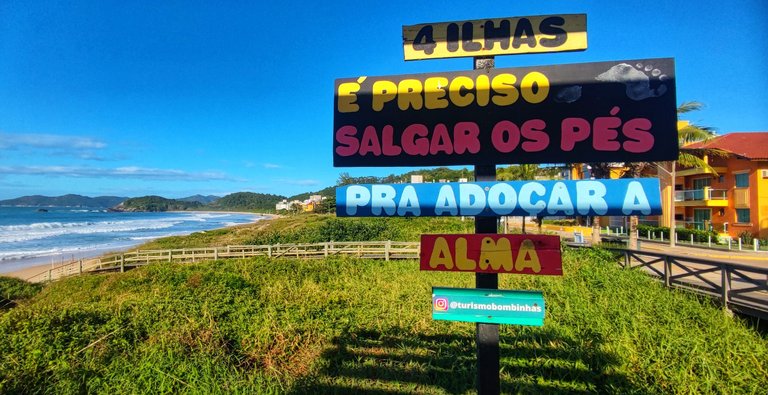 Now I'm travelling here to get away from the urban and intensity of the big city for a bit, and I've chosen to take advantage of the low season and relax, go on walks, and appreciate this incredible natural beauty that I've never seen before.
The streets here are really pleasant, with lots of vegetation and lovely residences with beach-like design, creating a modern environment mixed with nature, with lots of green and nice grass on the sidewalk. With hardly no traffic passing by, it's a great place to walk around.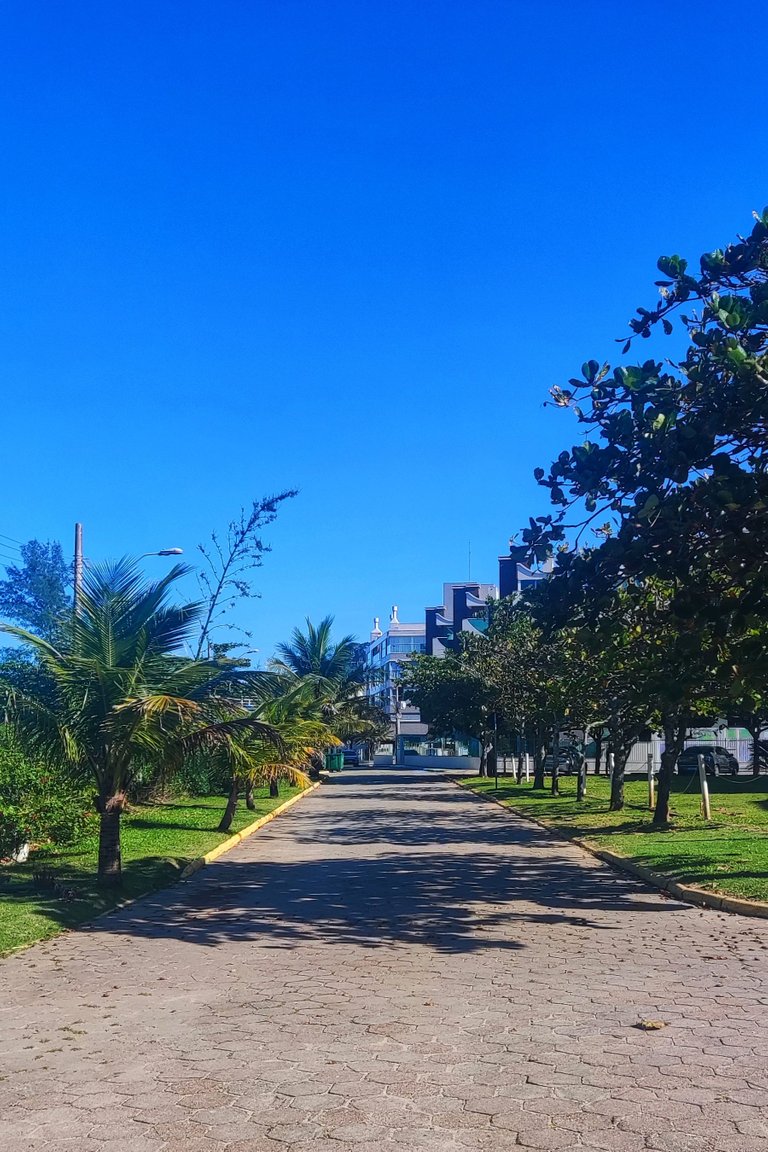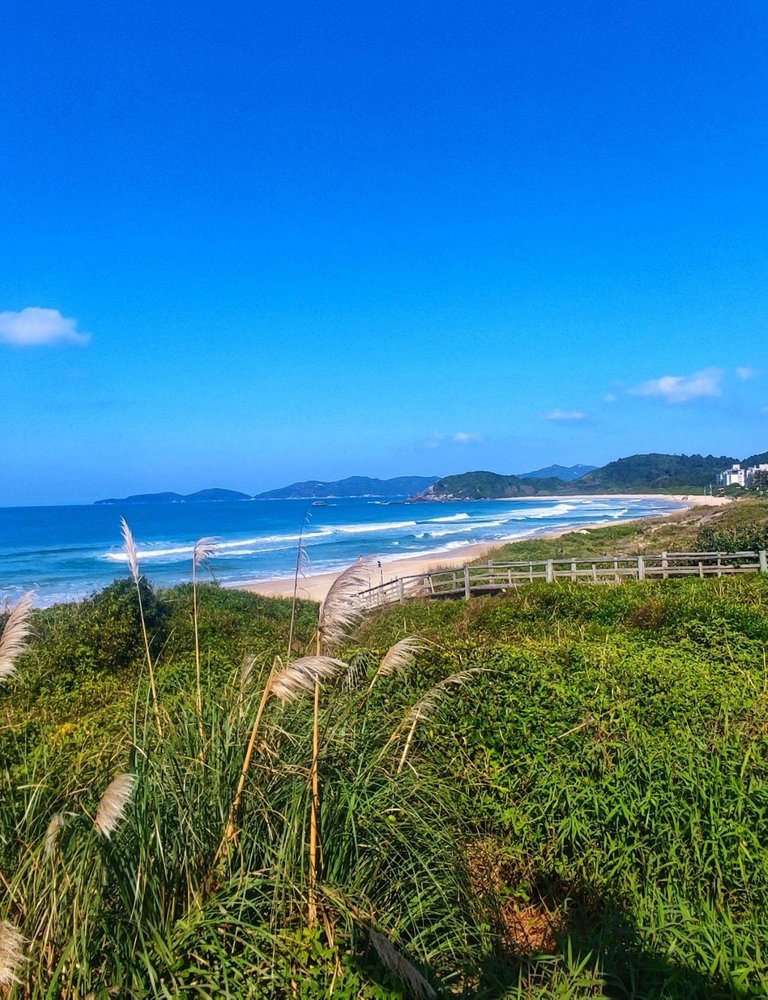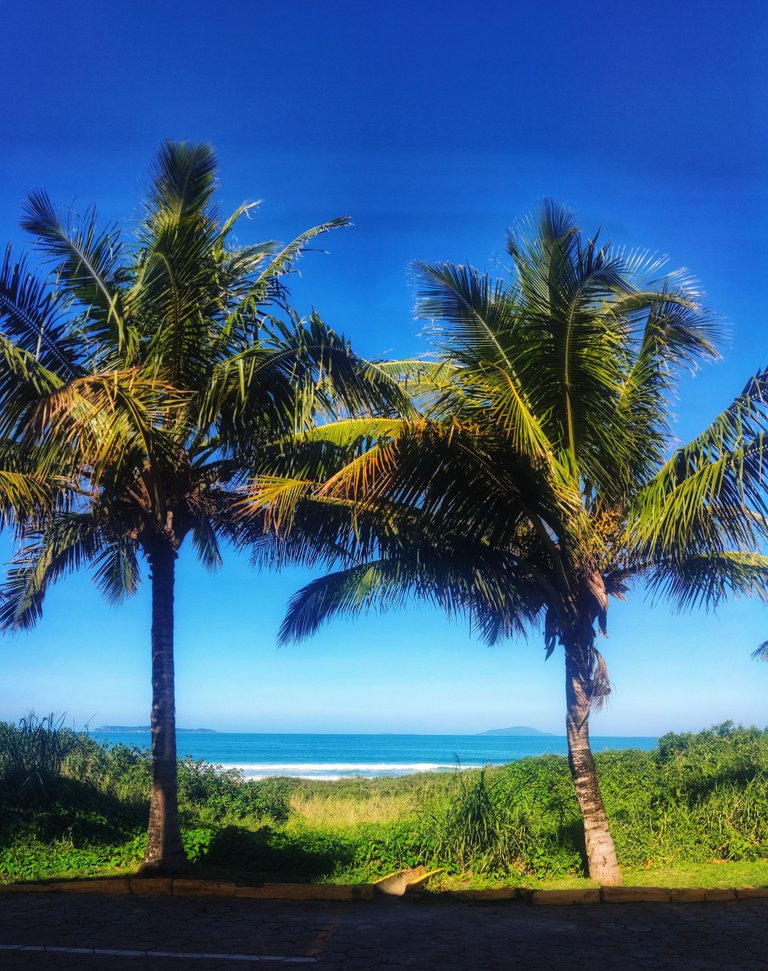 These lovely beach access footbridges may be found all along the main beach street extension. The footbridges pass over the vegetation, which is a good thing because it helps to conserve it and preserve the beach. And it considered it was a charm, taking several photographs from the wooden bridges.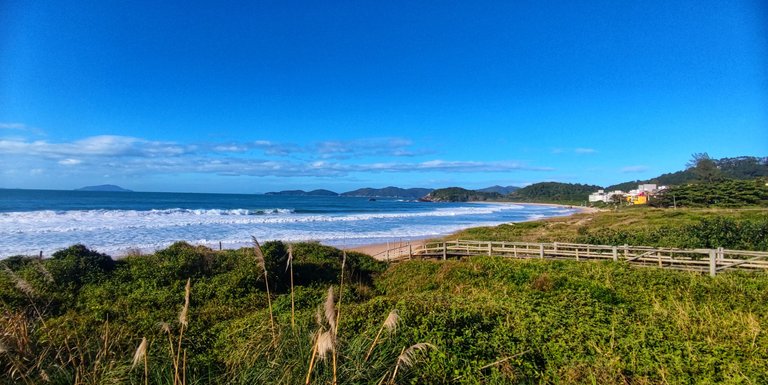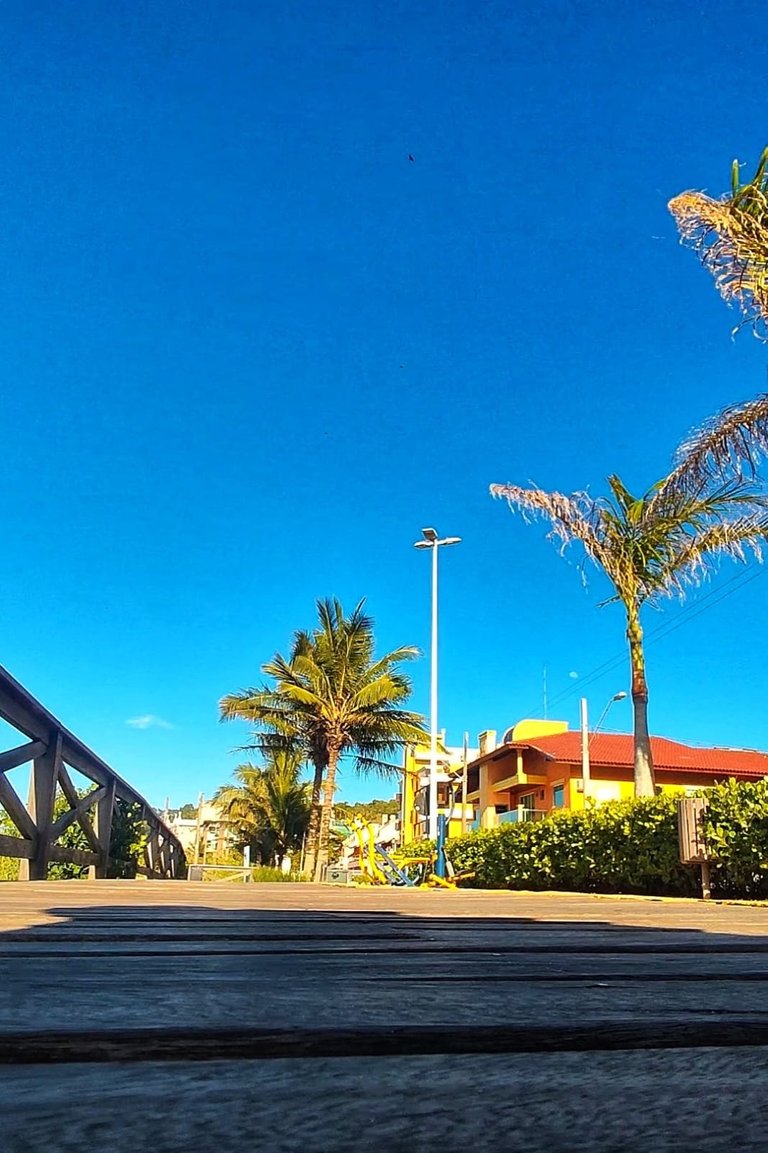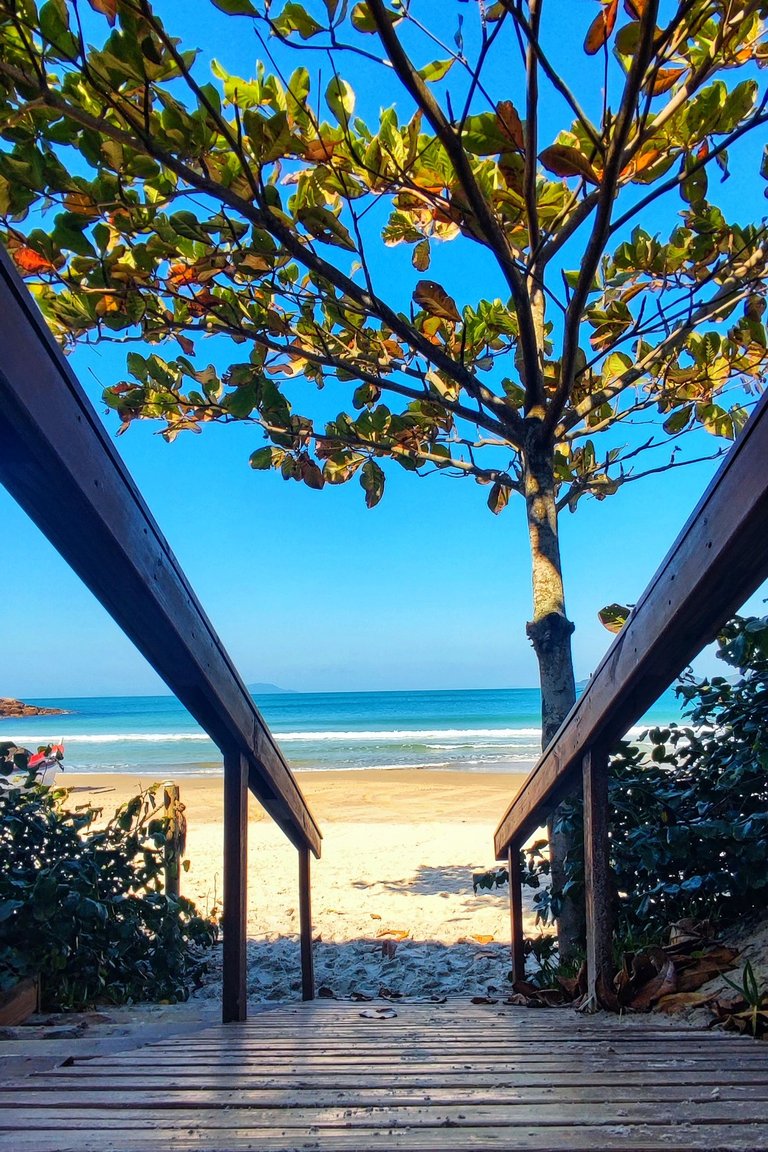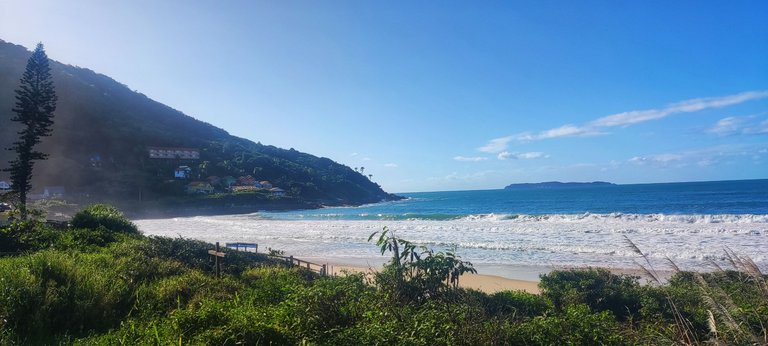 Quatro Ilhas is known for its idyllic scenery, which includes crystal clear water, excellent surfing waves, white sand, and abundant flora all along the beach.
One of the largest beaches on the south coast is 1 kilometer long, and it's simple to find a quiet location away from the crowds, as well as excellent seafood restaurants.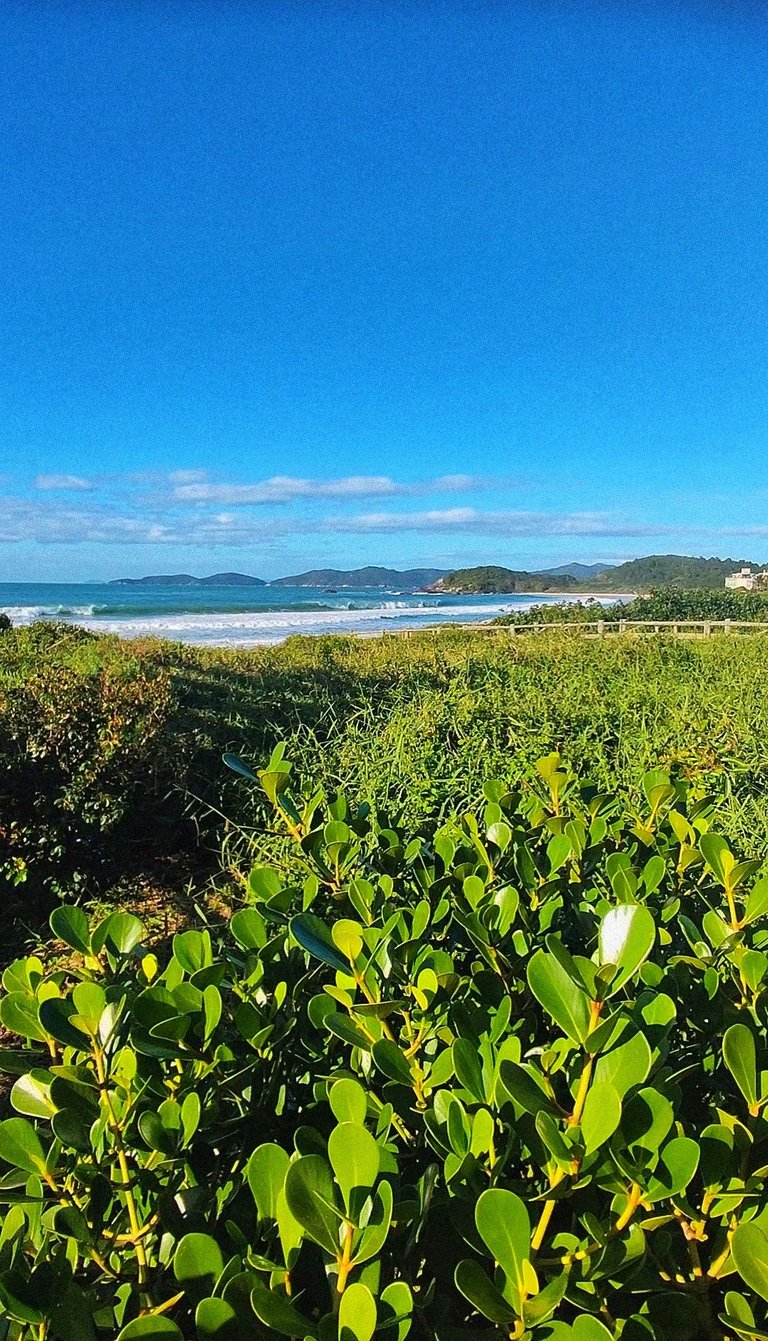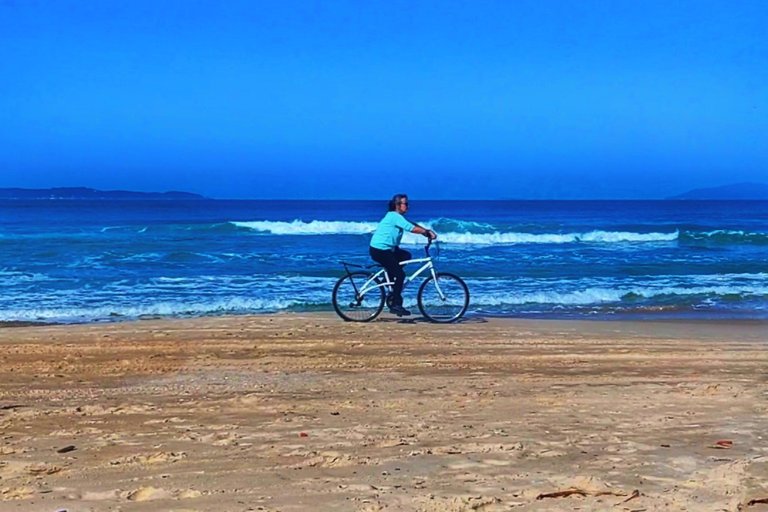 Toca do Cabo
Let's walk all the way to the beach's end. A trail leading to Toca do Cabo, Trilha 4 Ilhas, and Trilha to Mariscal may be found there too. Mariscal is the next beach beside 4Ilhas.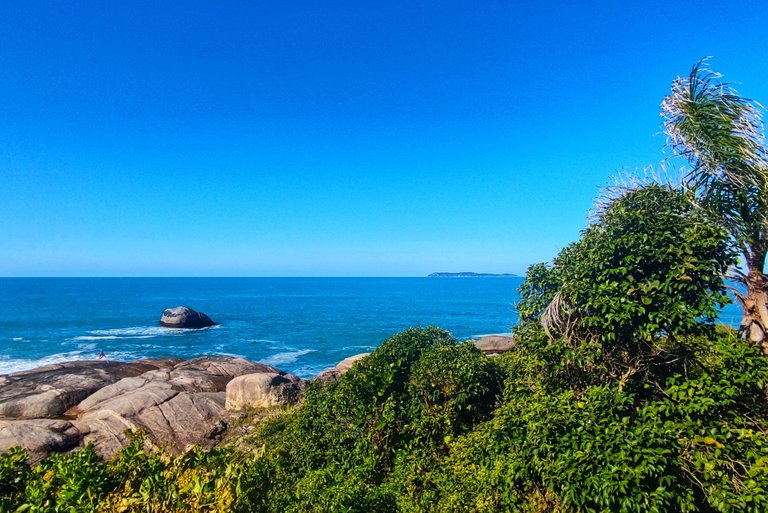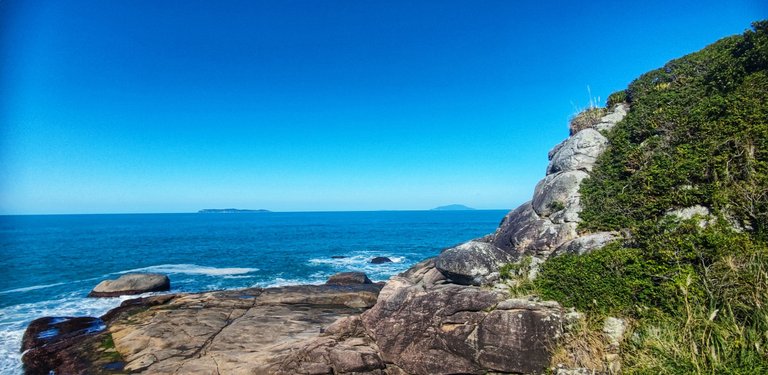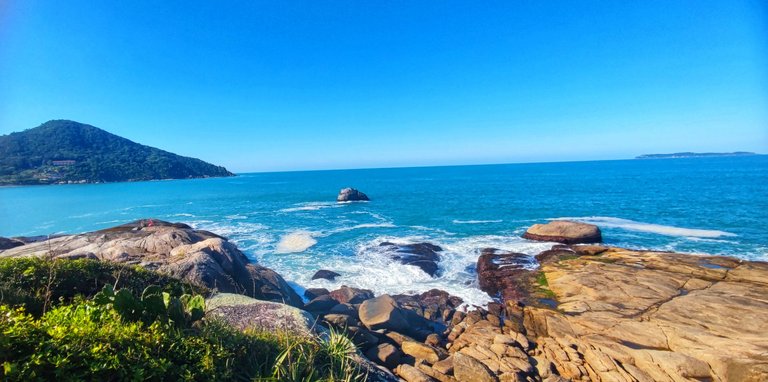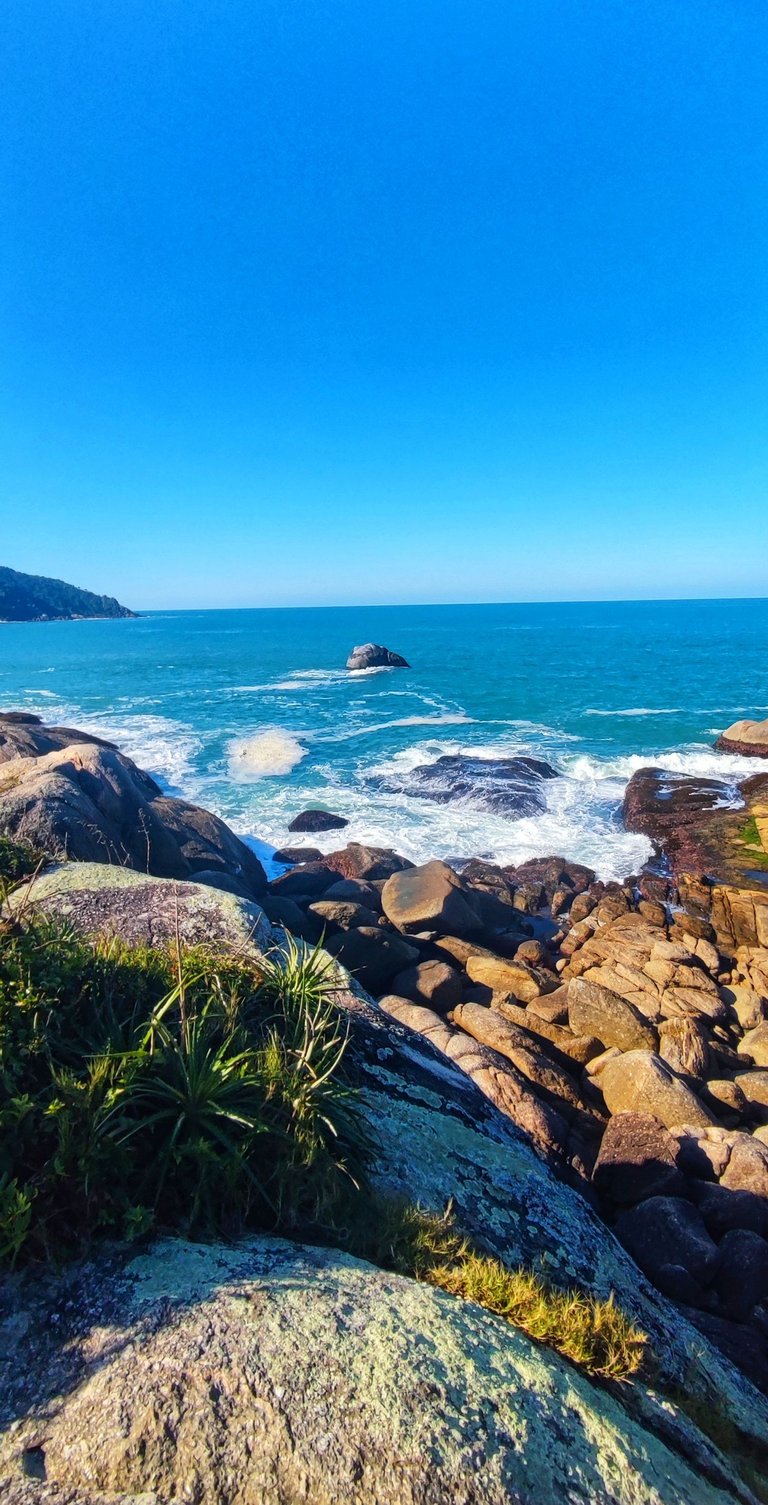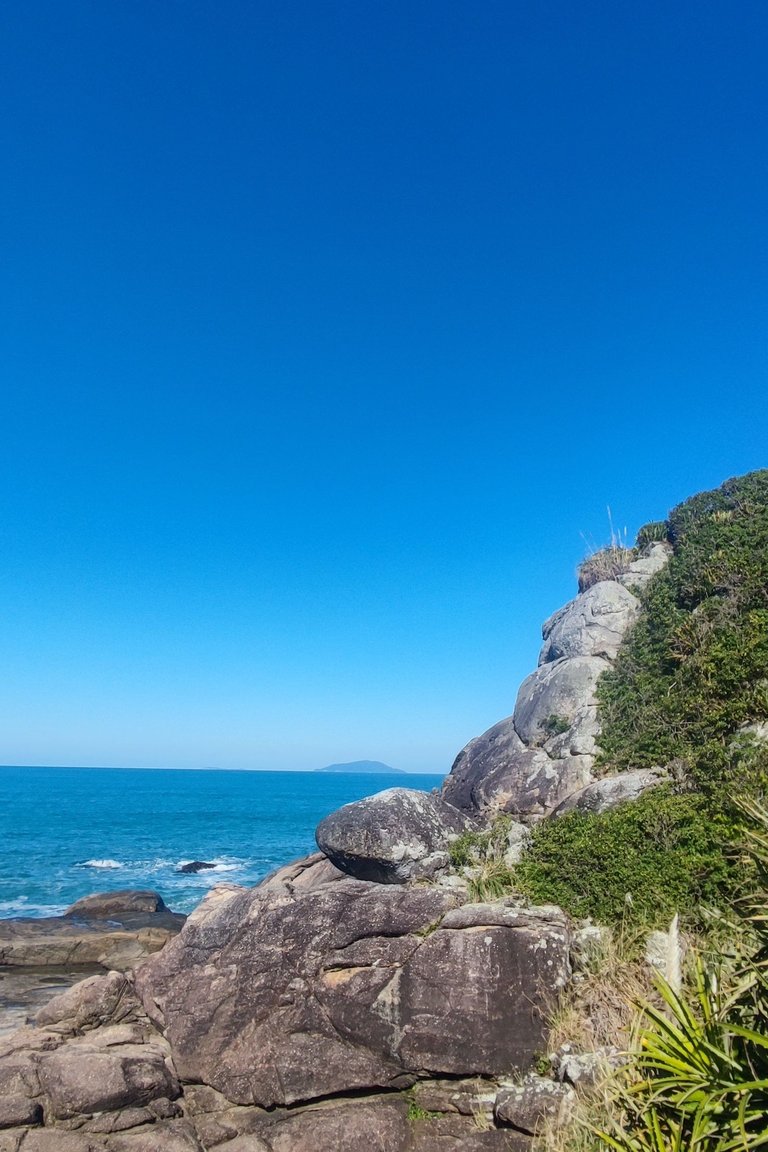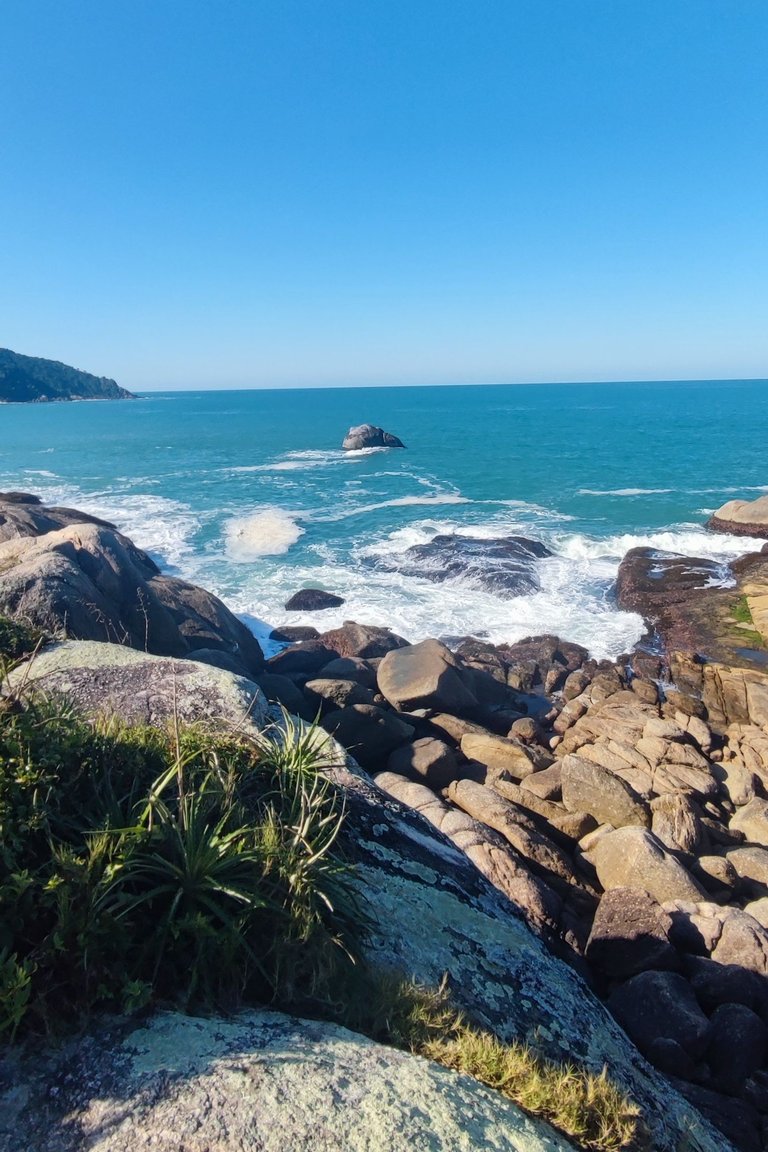 It's my fourth or fifth visit to Bombinhas and the surroundings, and each time has been fantastic. I generally visit during the summer, when the city is congested and overcrowded.
This time, I'm enjoying it even more because you can see how actual life operates without the crowds.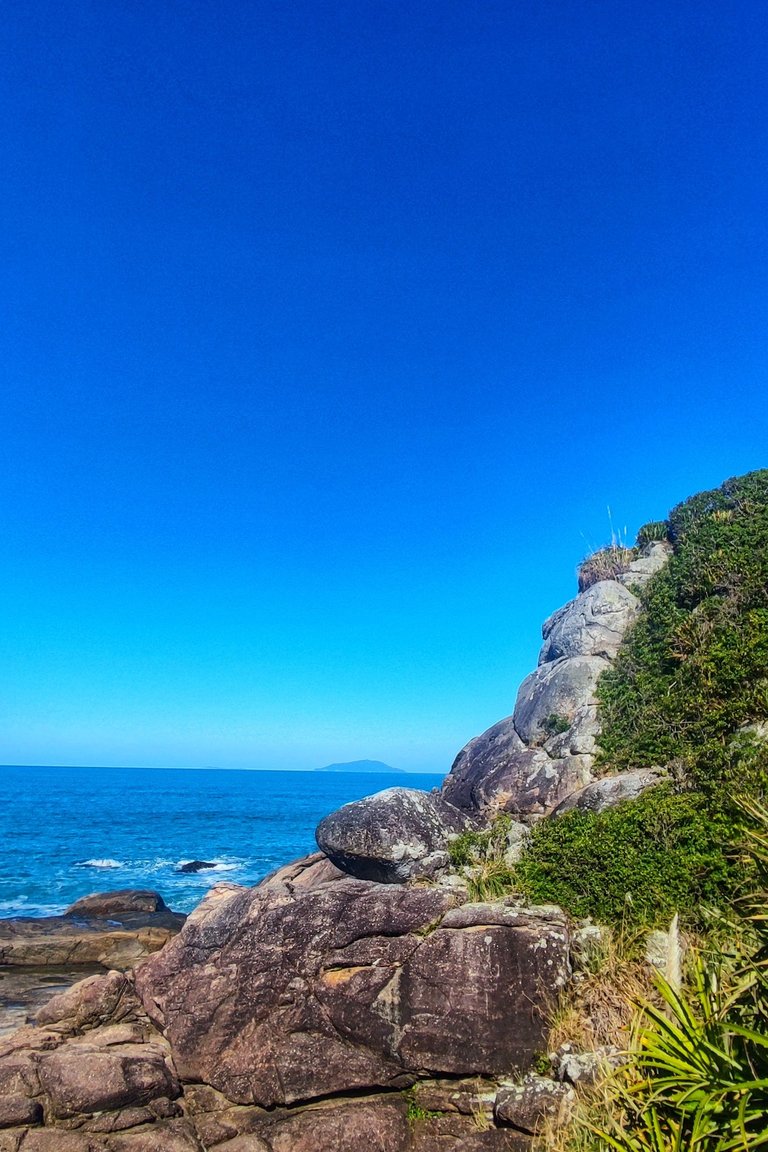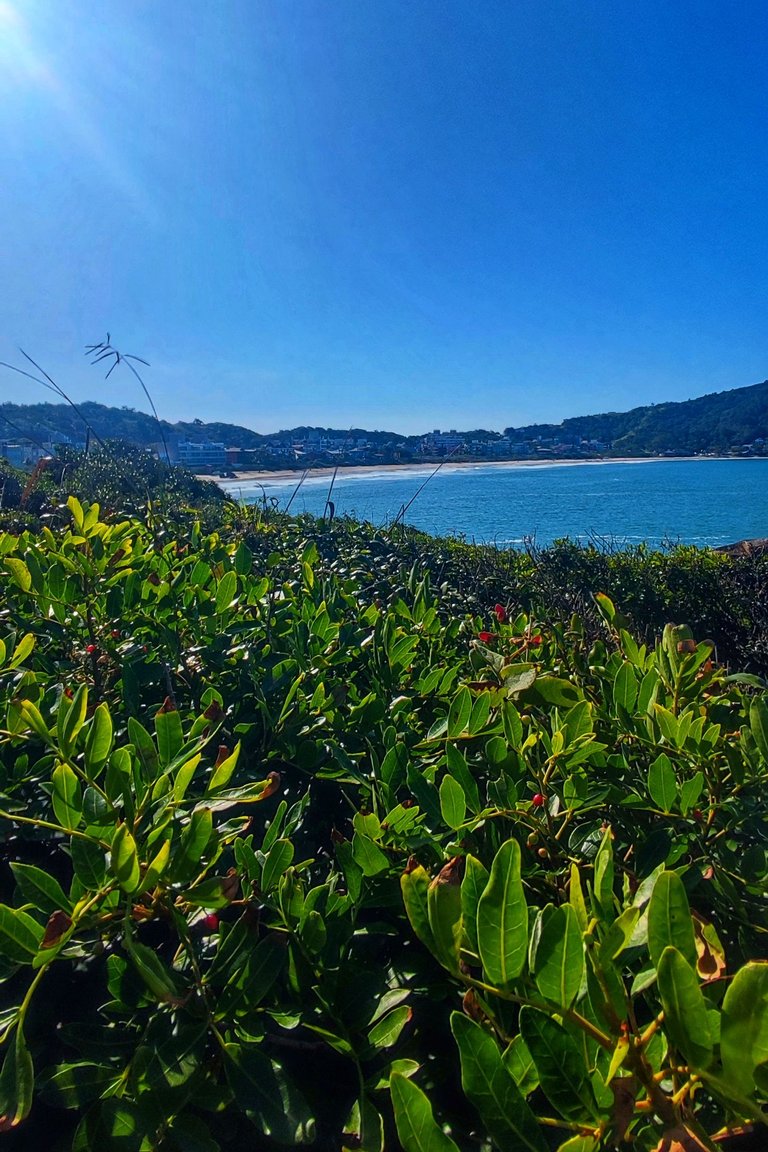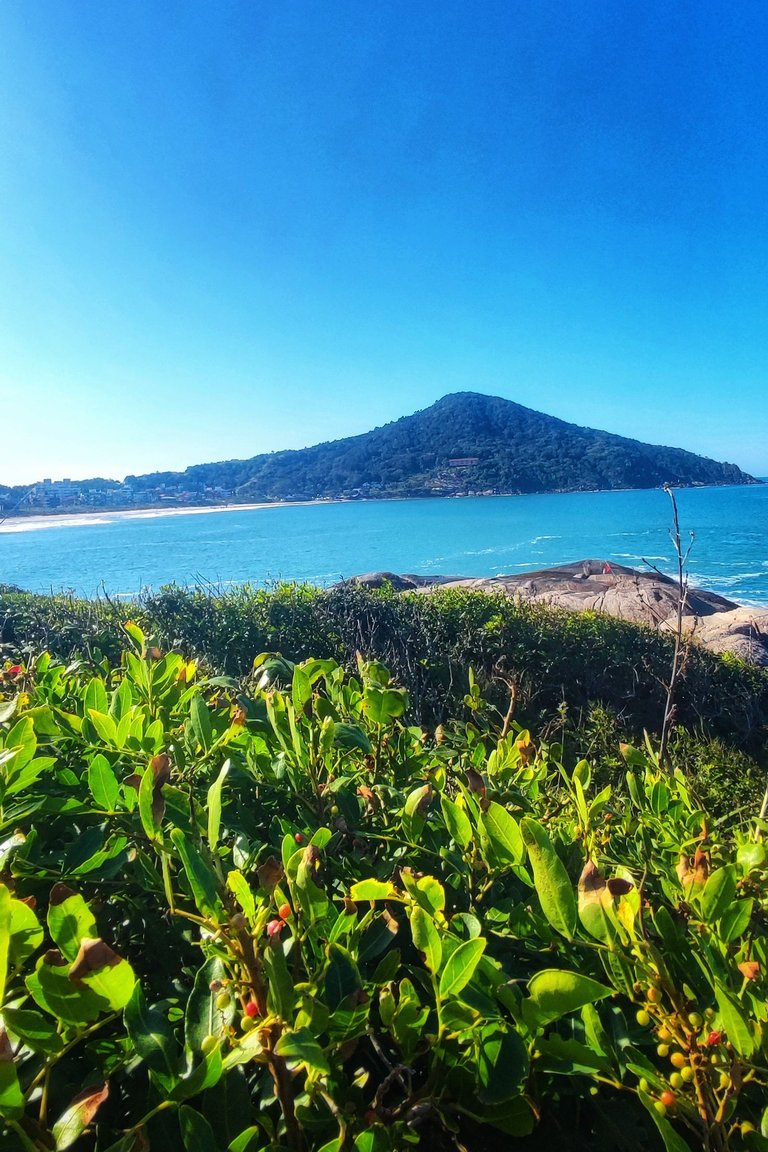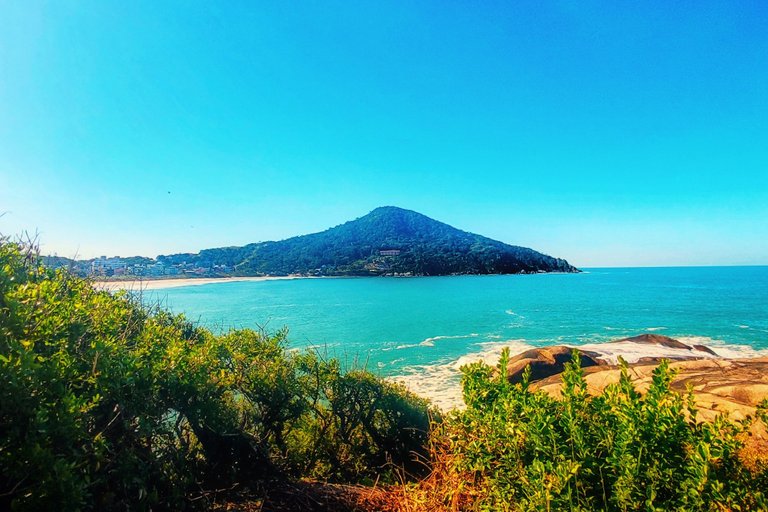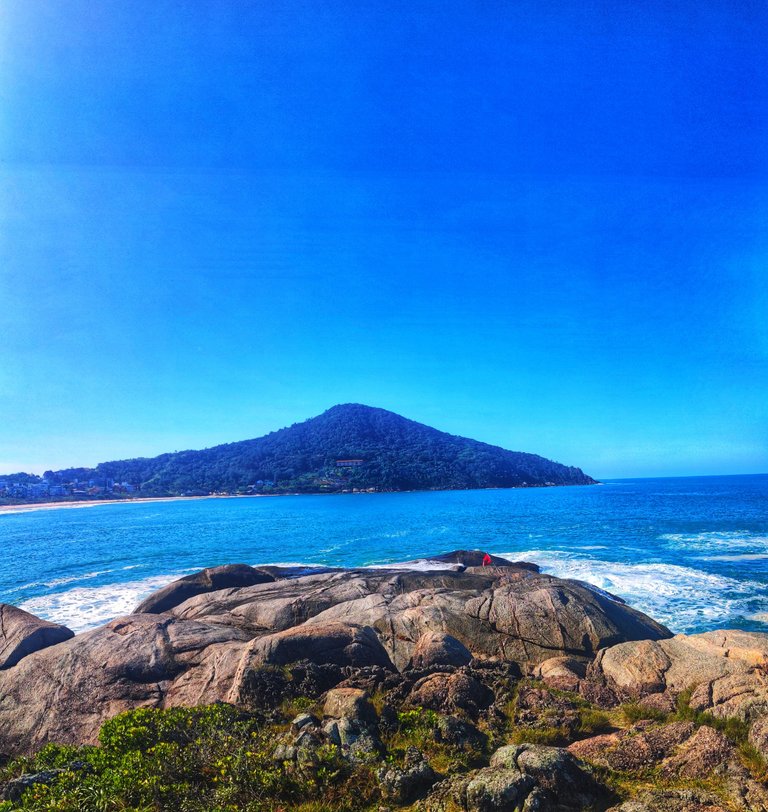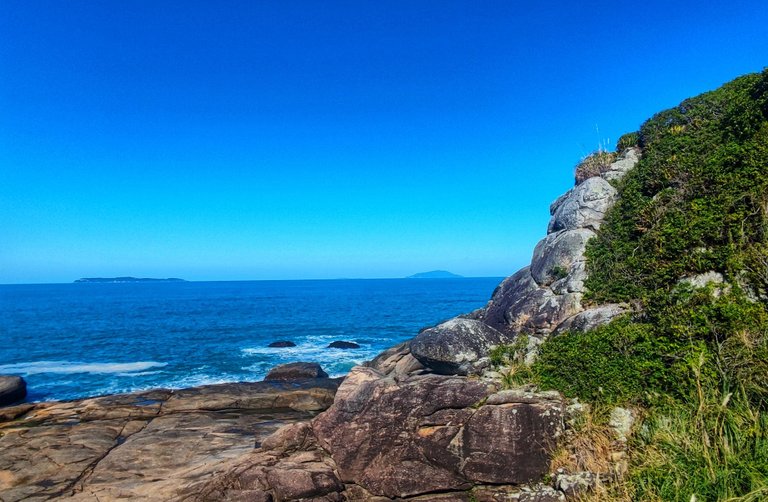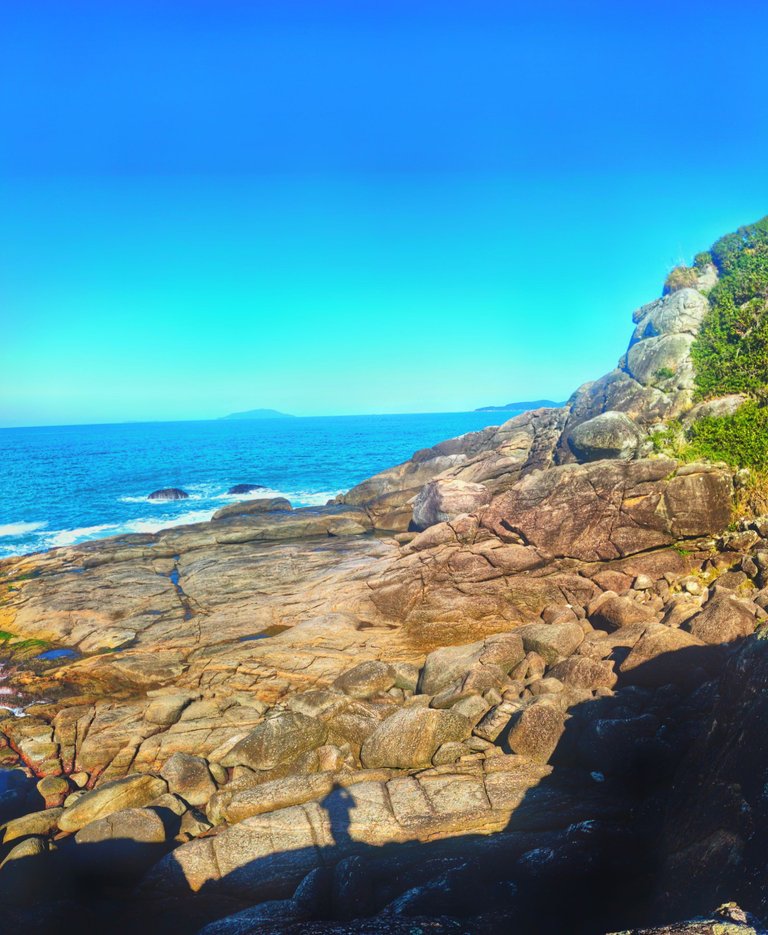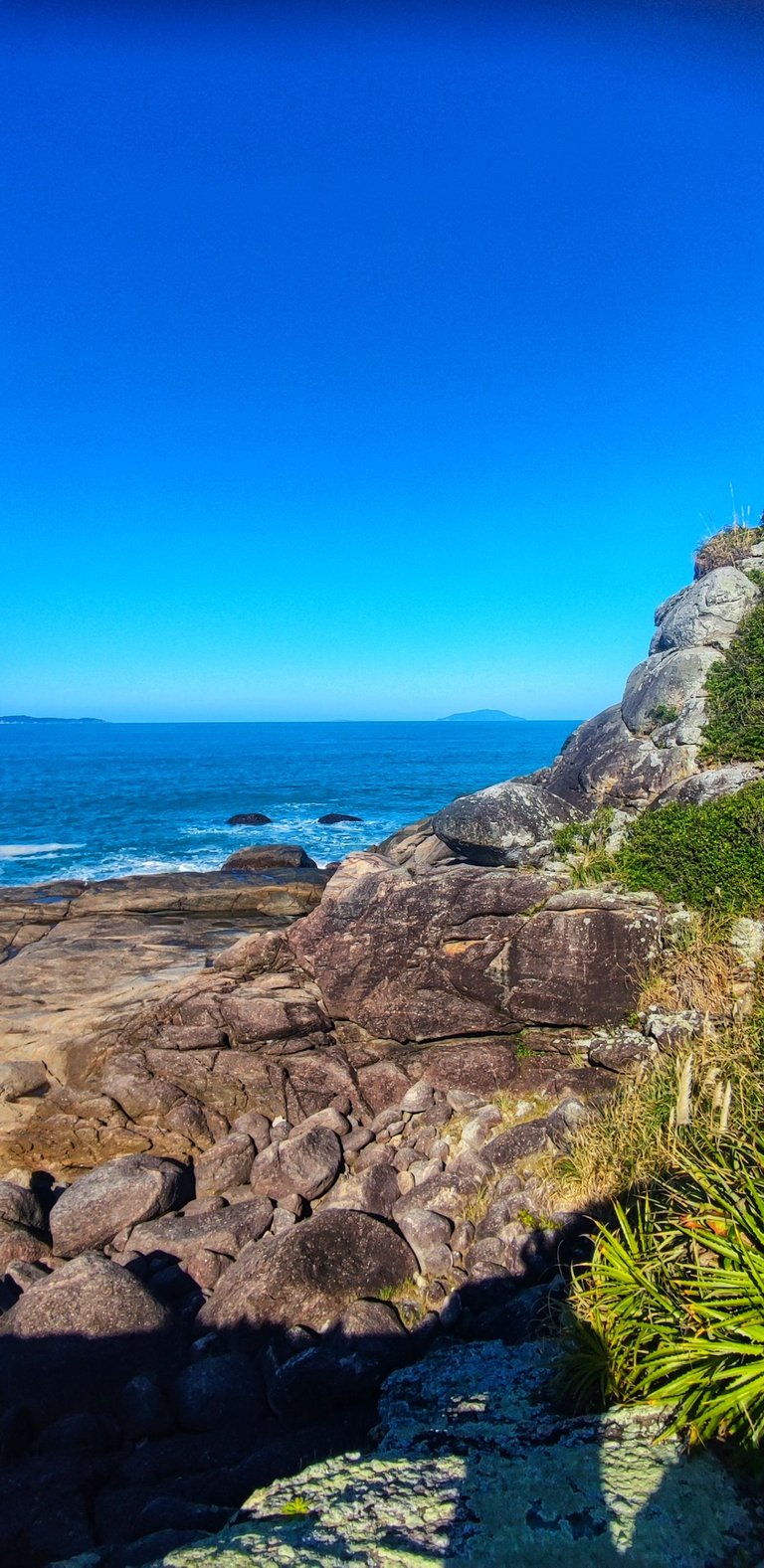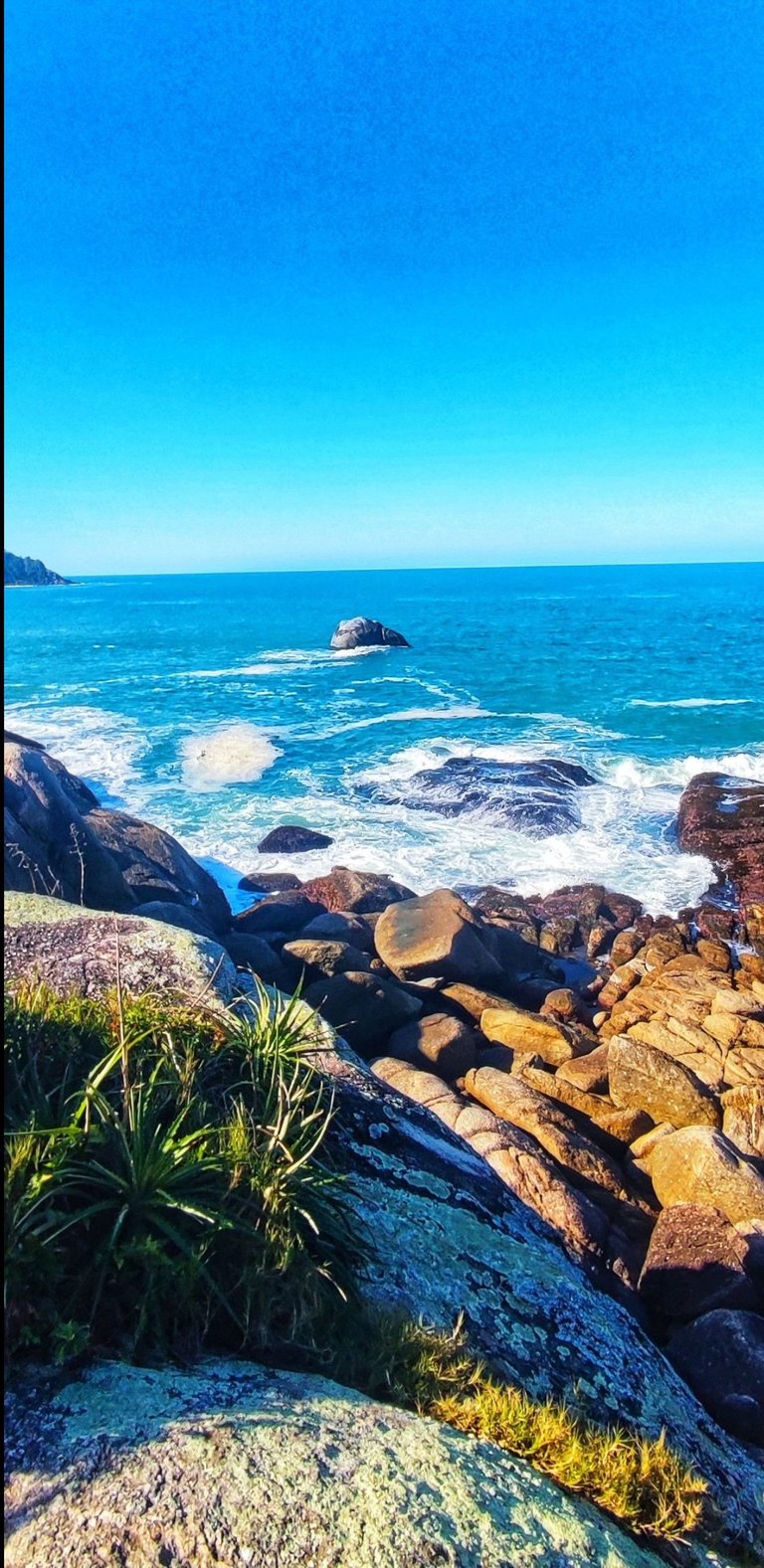 From the top of the route, here's a panoramic view. In addition, I created a video collection that shows a small portion of this location. I hope you enjoyed this post; please let me know what you thought of the trial and how you viewed it in the comments area. I'll gladly respond.
This beach walk was fantastic, and the next route will take me up to Quatro Ilhas Stone, the High Hill visible on the opposite side of the beach. It's a 30-minute or longer hike to a stone with a spectacular view of Quatro Ilhas and Bombinhas beaches.
Stay tuned because I'm currently selecting the photos for this next topic.

---
More from Brasil South Coast Trip
| In case you missed this trip Part 1 post Visiting Balneário Camboriú | |
| --- | --- |
| Second stop on this trip to Brasil South Coast. Quatro Ilhas Beach | |
| Brasil South Coast Trip Stop 3: Photo Session at Praia do Ribeiro | |
---
Thanks for reading.
Leave a comment that I'll be glad to reply to.

Portuguese version
Brasil South Coast Trip - Trilha Toca do Cabo em Quatro Ilhas
A Trilha da Toca do Cabo está localizada na praia de Quatro Ilhas. Fui fazer uma pequena caminhada após o nascer do sol até o ponto da Toca do Cabo na Praia de Quatro Ilhas, que fica no extremo do lado direito da praia.
A Praia de Quatro Ilhas tem o nome das quatro ilhas visíveis ao longe: Macuco, Ilha das Galés, Ilha Deserta e Ilha do Arvoredo, todas elas fazem parte da Reserva do Arquipélago do Arvoredo, uma reserva de parque nacional com abundante vida marinha.
Existem apenas alguns lugares abertos ao público, incluindo algumas excelentes áreas de mergulho. No entanto, de acordo com relatos locais, parece estar fechado. Meu primeiro batismo de mergulho aconteceu lá, e foi inesquecível. Lembro-me de nadar ao lado de tartarugas marinhas e várias espécies de peixes, incluindo arraias.
Bem-vindo ao 4Ihas
Agora estou viajando aqui para fugir um pouco do urbano e da intensidade da cidade grande, e optei por aproveitar a baixa temporada e relaxar, fazer caminhadas e apreciar essa incrível beleza natural que tenho nunca vi antes.
As ruas aqui são muito agradáveis, com muita vegetação e lindas residências com desenho de praia, criando um ambiente moderno misturado com a natureza, com muito verde e grama bonita na calçada. Com quase nenhum tráfego passando, é um ótimo lugar para passear.
Estas lindas passarelas de acesso à praia podem ser encontradas ao longo de toda a extensão da rua principal da praia. As passarelas passam sobre a vegetação, o que é bom porque ajuda a conservá-la e preservar a praia. E achou um charme, tirando várias fotos das pontes de madeira.
Quatro Ilhas é conhecida por seu cenário idílico, que inclui águas cristalinas, excelentes ondas para surf, areia branca e flora abundante ao longo da praia.
Uma das maiores praias do litoral sul tem 1 quilômetro de extensão, e é simples encontrar um local tranquilo longe das multidões, além de excelentes restaurantes de frutos do mar.
Toca do Cabo
Vamos caminhar até o final da praia. Lá também pode ser encontrada uma trilha que leva à Toca do Cabo, Trilha 4 Ilhas e Trilha a Mariscal. Mariscal é a próxima praia ao lado de 4Ilhas.
É a minha quarta ou quinta visita a Bombinhas e arredores, e cada vez tem sido fantástica. Eu geralmente visito durante o verão, quando a cidade está congestionada e superlotada.
Desta vez, estou gostando ainda mais porque você pode ver como a vida real funciona sem as multidões.
Do alto da rota, aqui está uma vista panorâmica. Além disso, criei uma coleção de vídeos que mostra uma pequena parte desse local. Espero que você goste desse post; por favor, deixe-me saber o que você achou do julgamento e como você o viu na área de comentários. Eu responderei com prazer.
Esta caminhada na praia foi fantástica, e o próximo percurso vai me levar até a Pedra das Quatro Ilhas, o Morro Alto visível do lado oposto da praia. É uma caminhada de 30 minutos ou mais até uma pedra com uma vista espetacular das praias de Quatro Ilhas e Bombinhas.
Fique atento porque estou colocando uma galeria de fotos para este próximo tópico.
Obrigado por ler.
Deixe um comentário que ficarei feliz em responder.